Kellogg's new Apple Corn Flakes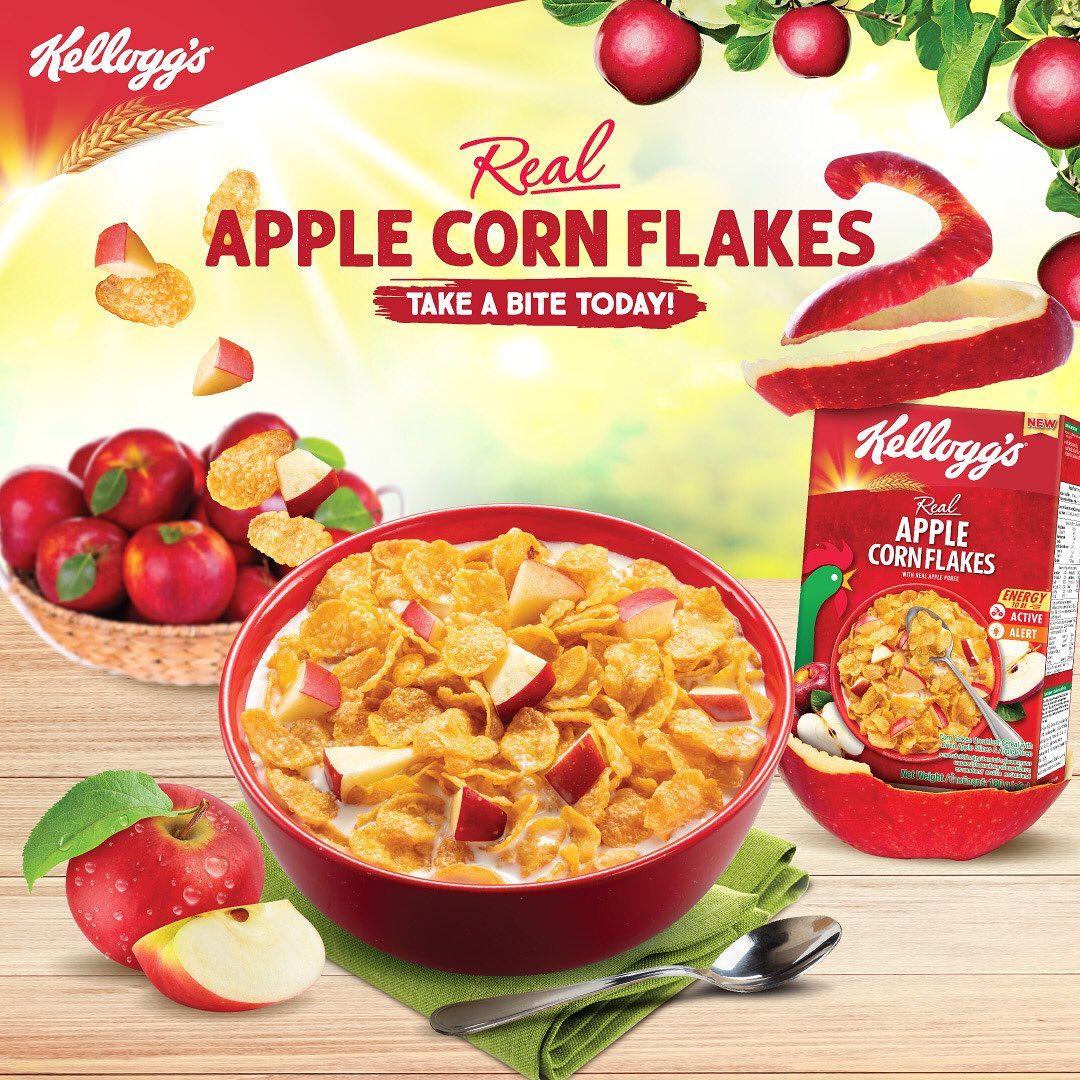 Image credit: Kellogg's Singapore
Kellogg's Singapore has released a new range of corn flakes loaded with real fruit. Jazz up your breakfast with their latest limited-edition Apple Corn Flakes, featuring crispy corn flakes coated with a layer of juicy apple puree and tossed with bite-sized dehydrated apple slices.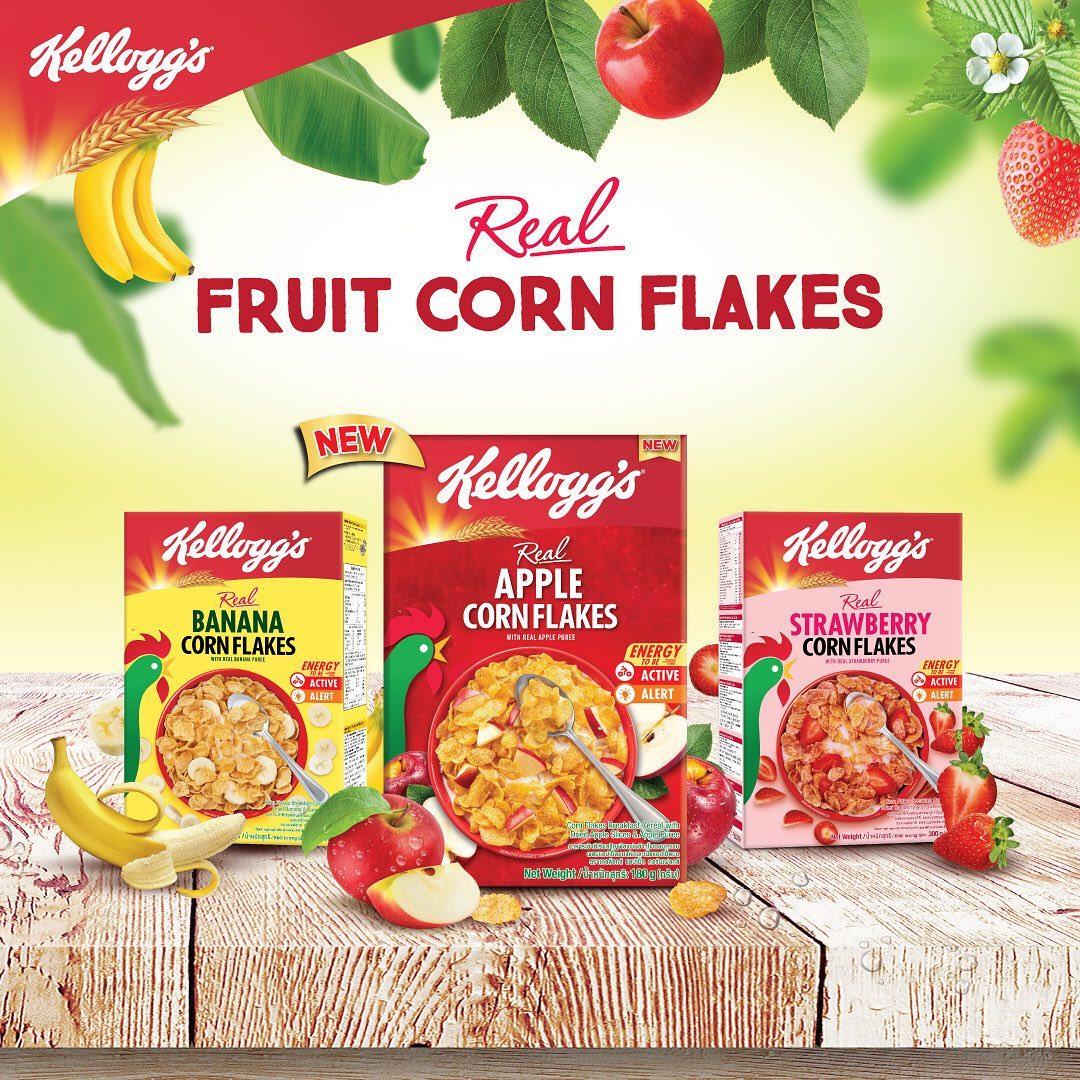 Image credit: Kellogg's Singapore
The series of Real Fruit Corn Flakes, launched in early August, has two mainstays─Strawberry and Banana─each made with real corn, and similarly laden with fruit.
Each serving of Real Fruit Corn Flakes and milk is chock-full of Vitamins A, B and C, iron, zinc and protein, making it a great choice for both kids and adults. It's perfect for quick breakfasts or mid-day snacks, filled with fruits and goodness to keep you and your family alert and active for the day.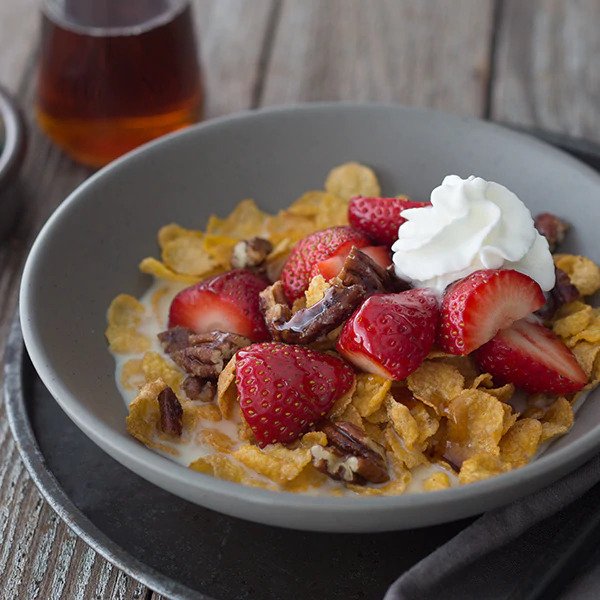 Image credit: Kellogg's USA
We imagine that the dried fruit in these corn flakes will be bursting with sweetness after being re-hydrated in milk, providing textural contrast to the crispy golden corn flakes.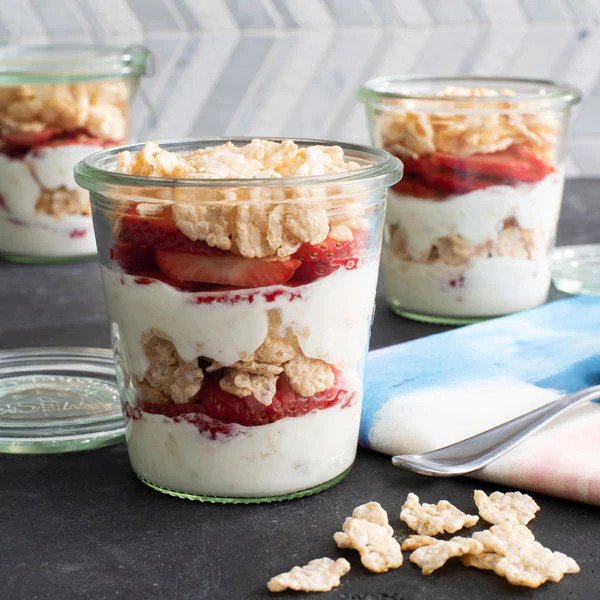 Image credit: Kellogg's USA
Try these exciting corn flakes direct from the box, or accompanied with ice-cold milk or milk alternatives. Alternatively, add these cornflakes to yoghurt, and top up with cut fresh fruit and nuts for that extra crunch in your daily parfait. For more fun ways to introduce fruits to your meal without the need to cut and prepare them, why not mix the cornflakes up? Get apples, strawberries and bananas all in one convenient bowl. 
Kellogg's Real Fruit Cornflakes are available at all major supermarkets for $5.40, while stocks last.
Rotiboy Coffee Bun Recipe: Make Your Own Coffee Bun With Simple Ingredients
For other breakfast ideas, try making your own Rotiboy, or head to McDonald's for the hit favourite McGriddles that has recently come back on the menu. If you've missed out on them again, try making your own McGriddles at home!
16 Zhnged Sandwich Recipes Such As Homemade IKEA Meatball Subs And McGriddles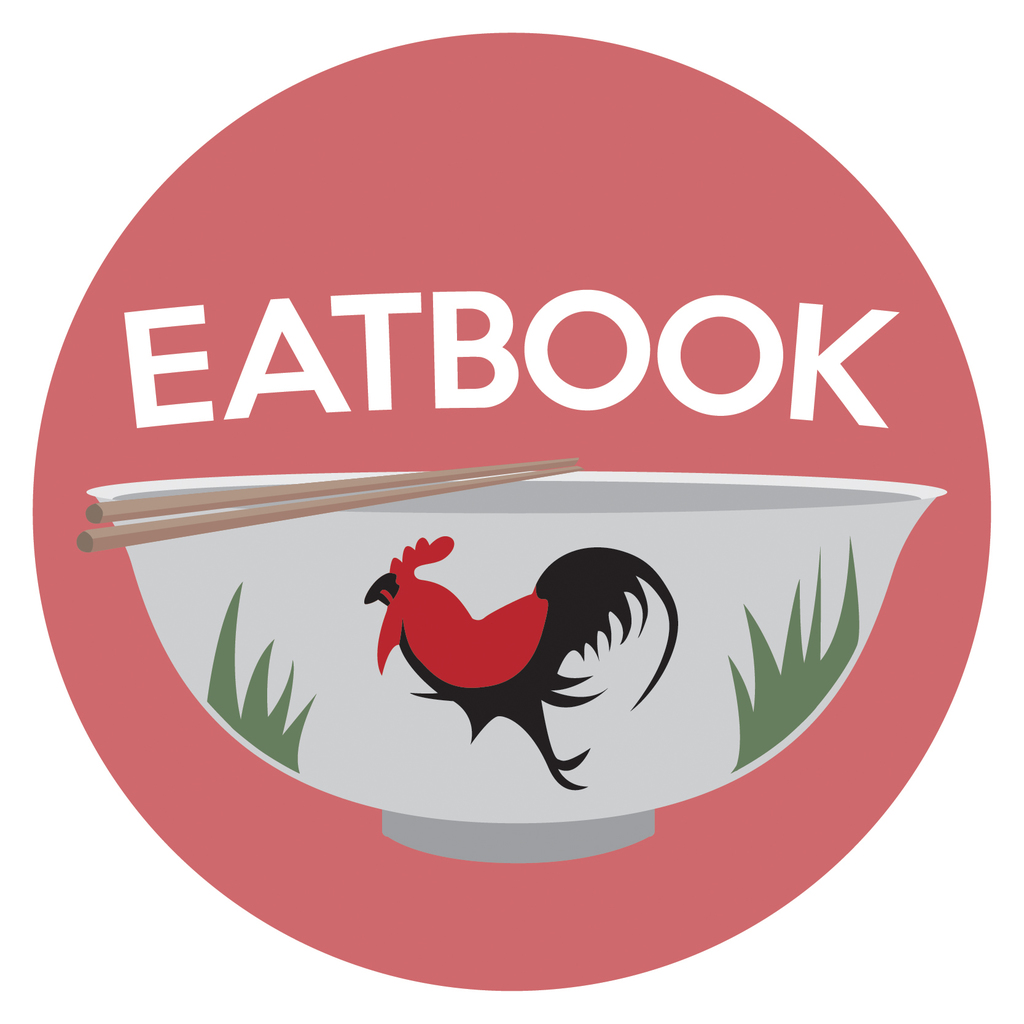 Drop us your email so you won't miss the latest news.