ARTEA for 'grammable tea lattes and more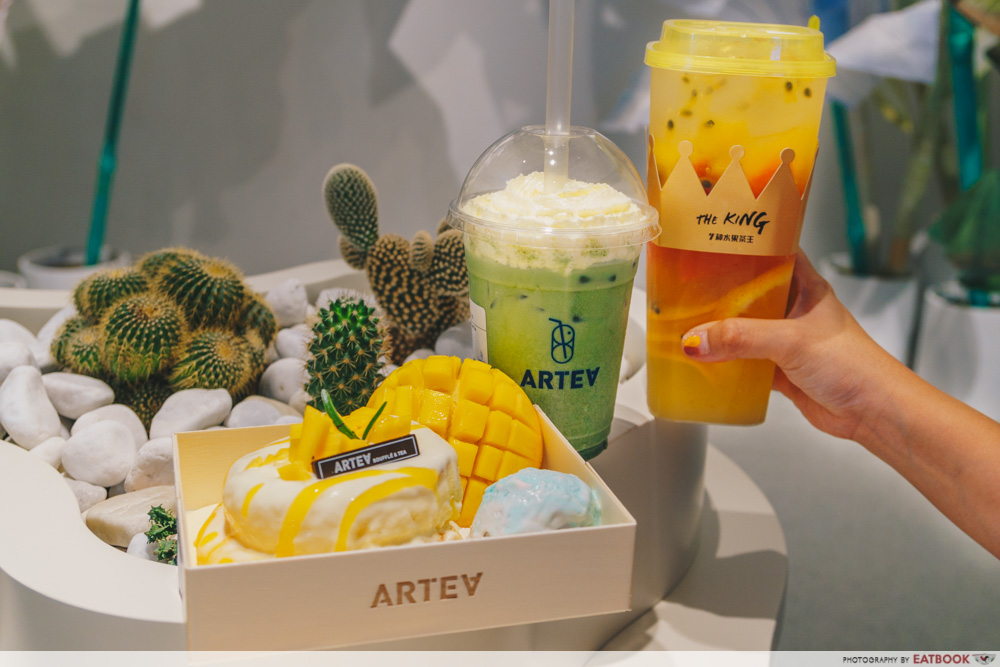 The soufflé pancake hype has been big in Japan for a couple of years, thanks to Cafe Gram which made a huge buzz with their super pillowy and soft thick pancakes. Snaking queues in Japan means getting a taste of the pancakes would take you at least an hour.
This trend only caught on in Singapore recently when ARTEA opened its doors from under the radar.
Food at ARTEA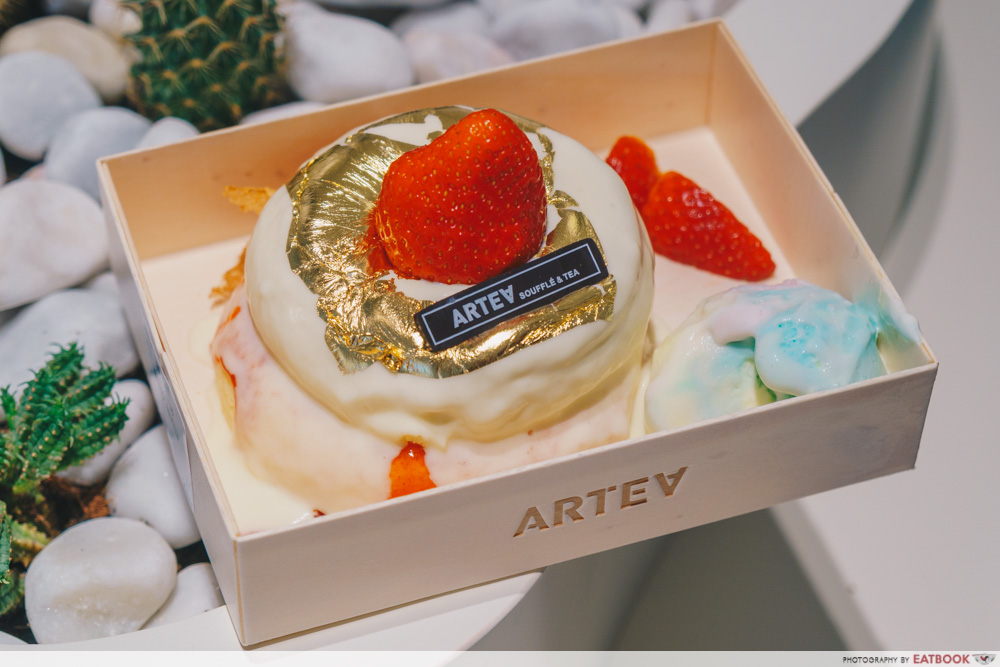 Dessert is my kryptonite. I always find myself hankering for some after-dinner indulgence, but VivoCity seems to be short of dessert cafes amidst the staggering selection of good food. ARTEA's Strawberry Soufflé ($9.50) not only drew me in with its plating, but also its aroma.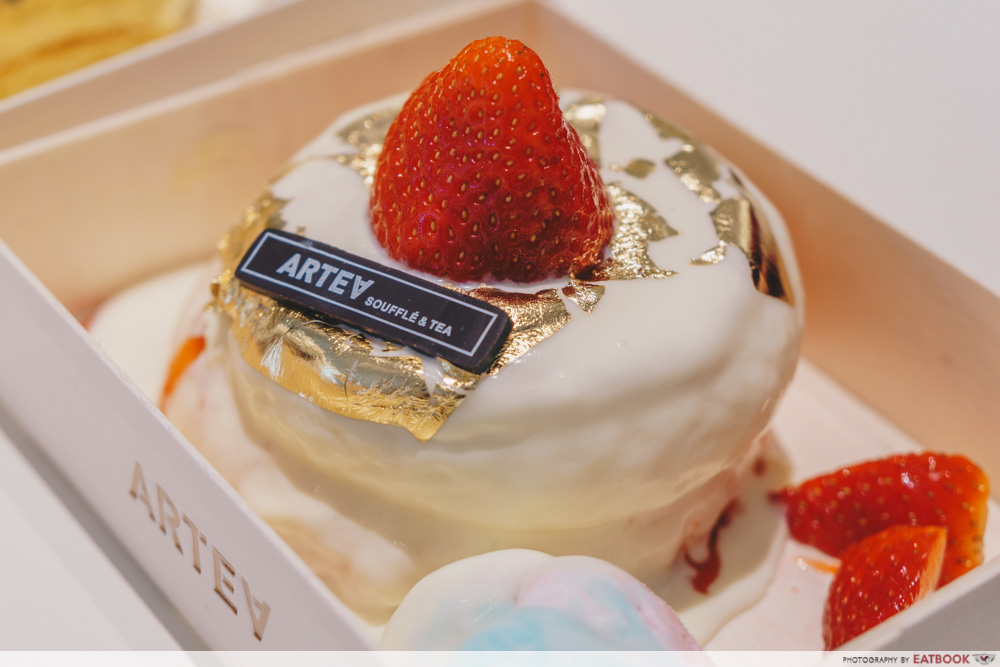 The Strawberry Soufflé immediately caught my eyes with fresh strawberries, and an edible gold leaf sheet contrasting beautifully with thick, white cream. Stacked in twos, you can tell that these pancakes are more than just your classic buttermilk ones.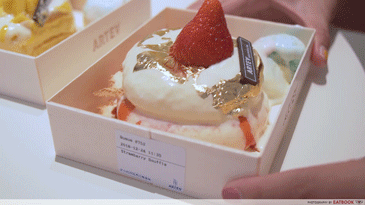 The hallmark of a soufflé pancake is the jiggle. Standing stacked and tall, give the tower a nice shake before digging in.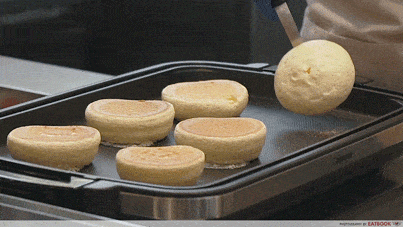 They differ from normal pancakes in texture as they are made with great care and caution. The batter involves a nicely beaten meringue, which has to be chilled to keep the batter firm. This allows the pancake to stand despite being cooked on the skillet.
Each spoonful melted in your mouth. It was light in taste and there was no overpowering taste of egg, which is what I look out for in a good pancake. The pancakes were also surprisingly dense, as I was expecting a mouthful of air instead of clouds.
What stood out the most for me was how the pancakes were drenched in a generous ladle of thick cream. The cream was ludicrously delicious, as I could taste a tinge of salt added into it, magnifying the milky flavours.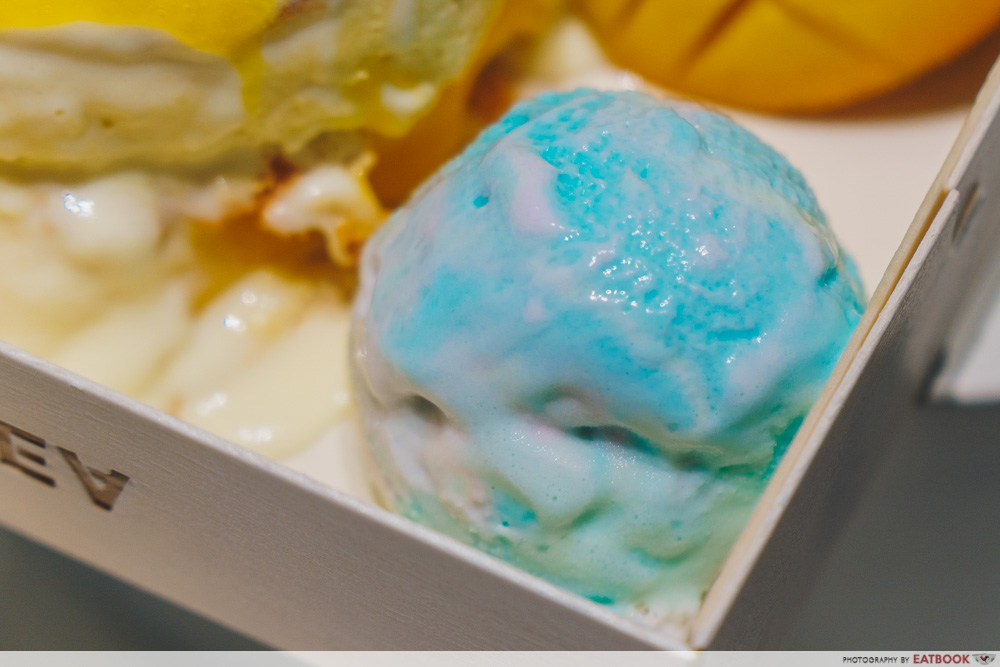 Each serving of pancake also comes with a playful scoop of rainbow ice-cream. It tastes exactly what it looks like – a Paddle Pop Rainbow!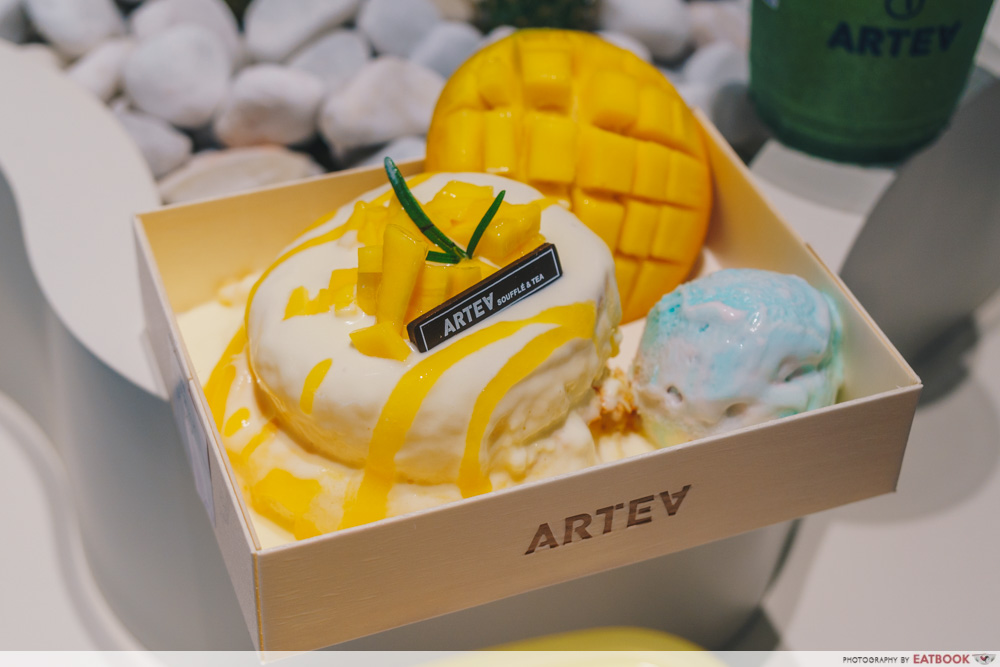 To give more bang for your buck, I recommend ordering the Mango Soufflé + Signature Fruit Tea Set ($13.80). This set is definitely worth it, considering that a Mango Soufflé is priced $8.80, and a Signature Fruit Tea is priced $8.20 when bought individually.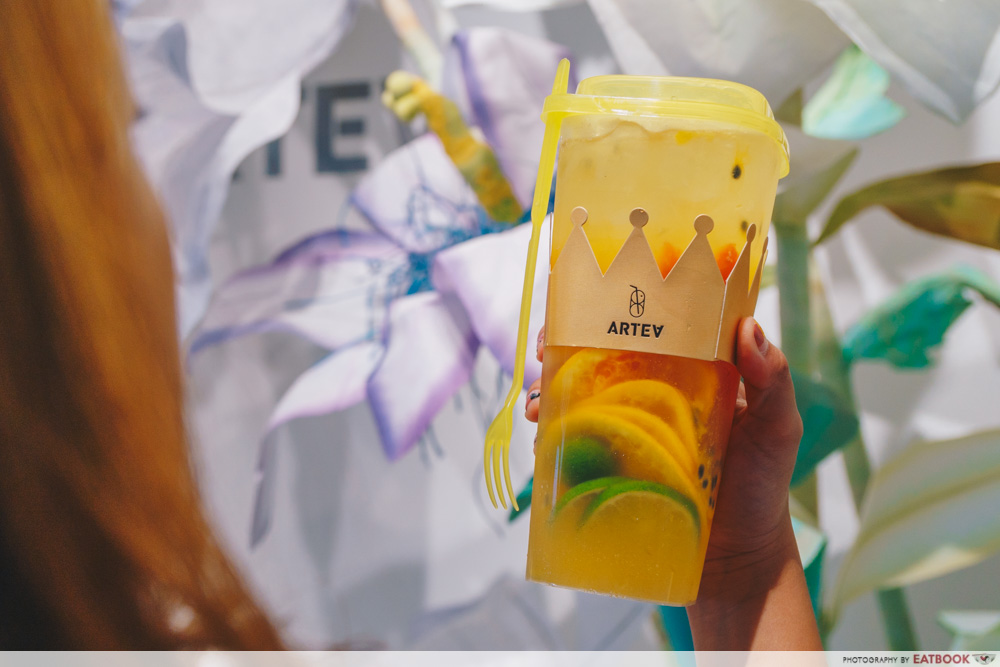 I've had my share of mediocre or cloyingly sweet fruit teas in an attempt to #health, but the Signature Fruit Tea here was a cut above the rest. It was extremely refreshing with deep citrusy overtones and sweet undertones.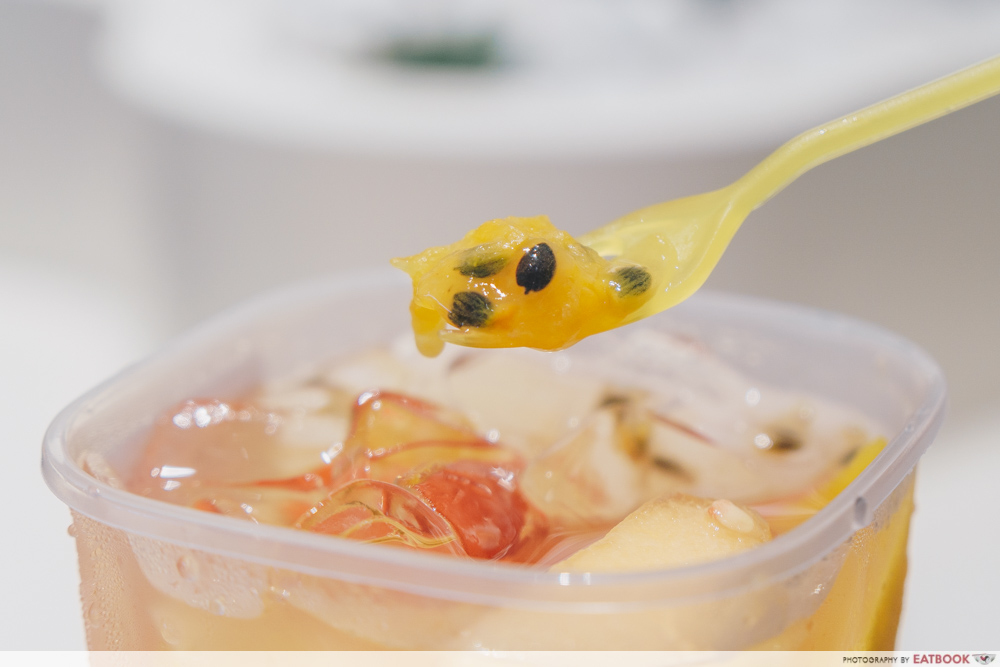 Opening the lid up, we found real pulp of a passionfruit. The pulp was slightly tart, contributing more complex flavours to the delicious drink.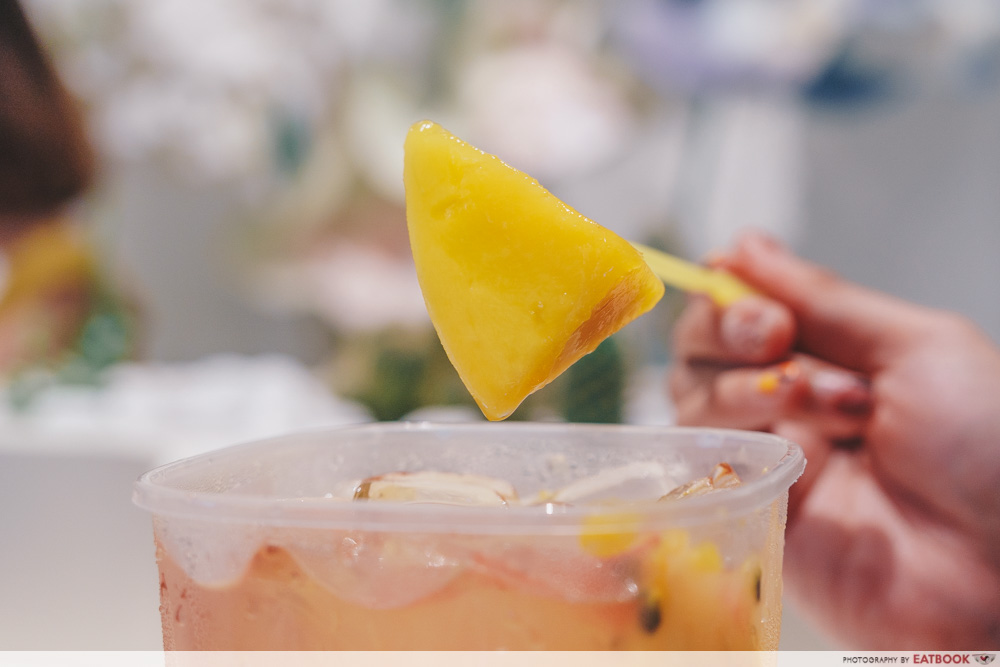 There were chunks of mangoes, watermelon, honeydew, strawberries, and slices of lime and oranges in the mix as well.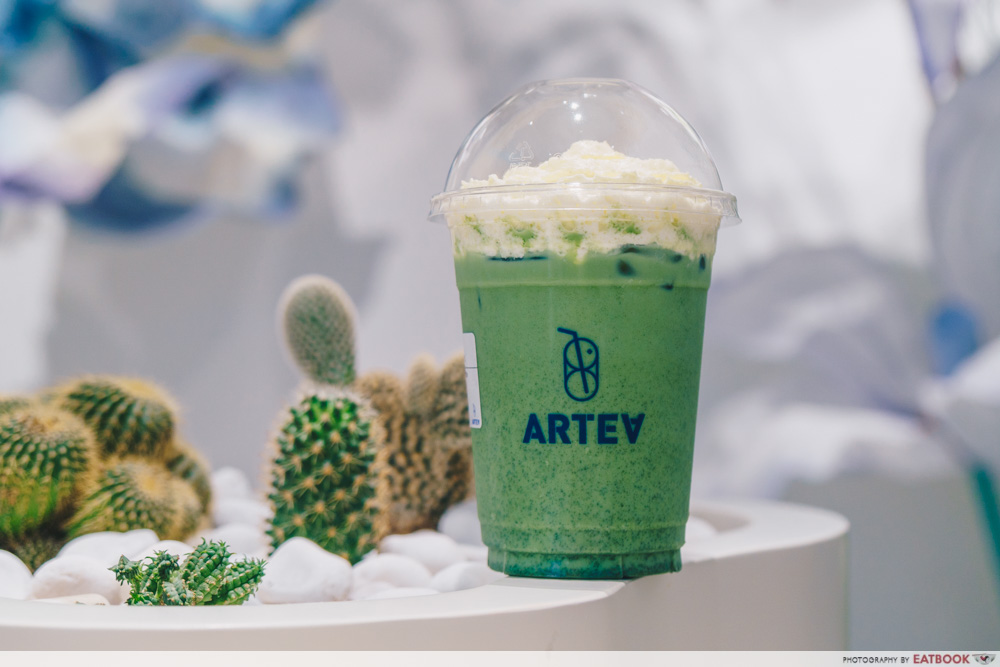 As a fan of all things matcha, I also got the Kyoto Matcha Latte ($6.80). It came with a whipped cream topping, though I wished for it be filled right to the brim, like my usual Starbucks order. The cream had a full-bodied flavour that paired well with the, otherwise, diluted latte.
From the sediments, you can tell that real matcha is used. However, not enough of the powder was added to curb my green tea cravings.
Ambience at ARTEA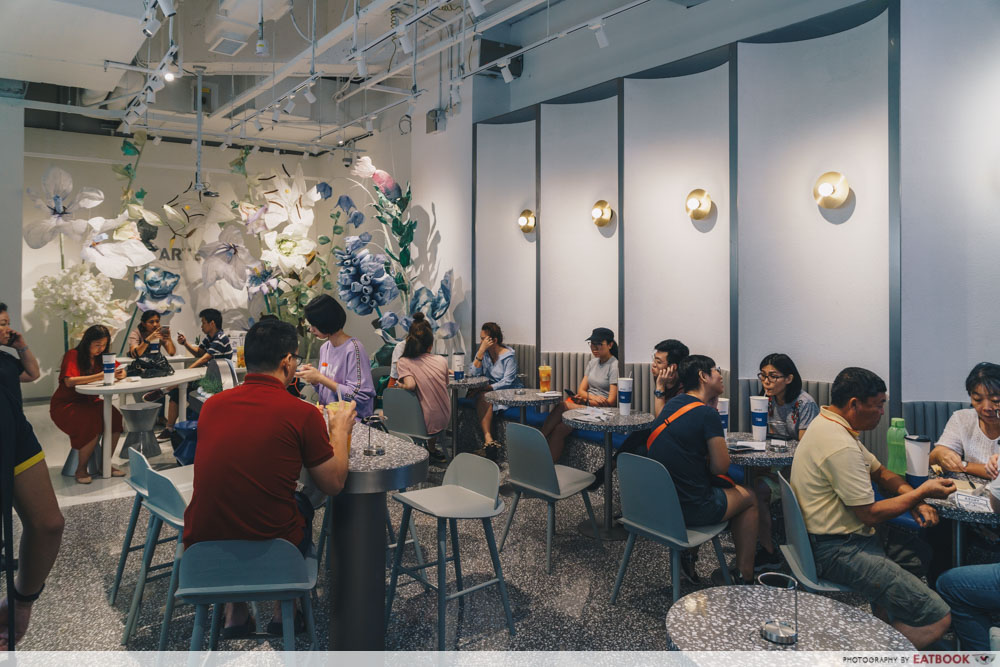 The ambience at ARTEA exudes vibes of youthfulness and style. The larger-than-life flower wall not only acts as a backdrop for Instagram pictures, but it also gives the cafe a breath of fresh air.
The verdict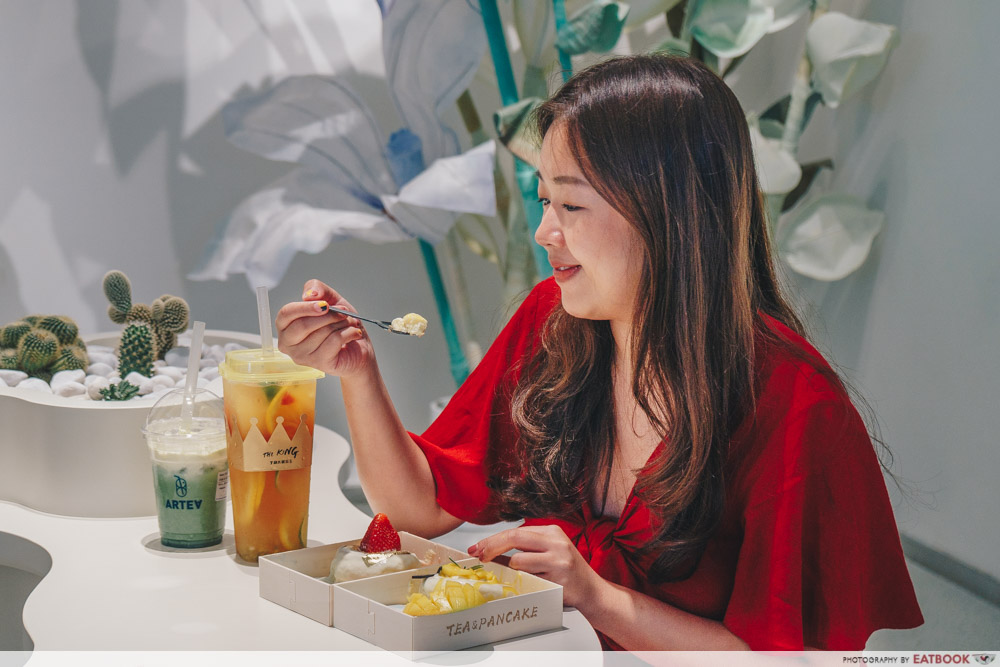 The soufflé pancakes definitely get two thumbs up from me, though I can't say the same for the drinks we ordered. Heading back to try out the other drinks on the menu will only be a matter of time, as I wait for the queues to die down.
Sweet Rex Review: Fluffy Souffle Pancakes At $1.50 Each At A Hawker Stall
Address: 1 Harbourfront Walk, #01-100/101, Vivocity, Singapore 098585
Opening hours: Daily 11am to 10pm
Tel: 8305 2712
Website
Photos taken by Ho Jing Yi.
This is an independent review by Eatbook.sg