A&W on Foodpanda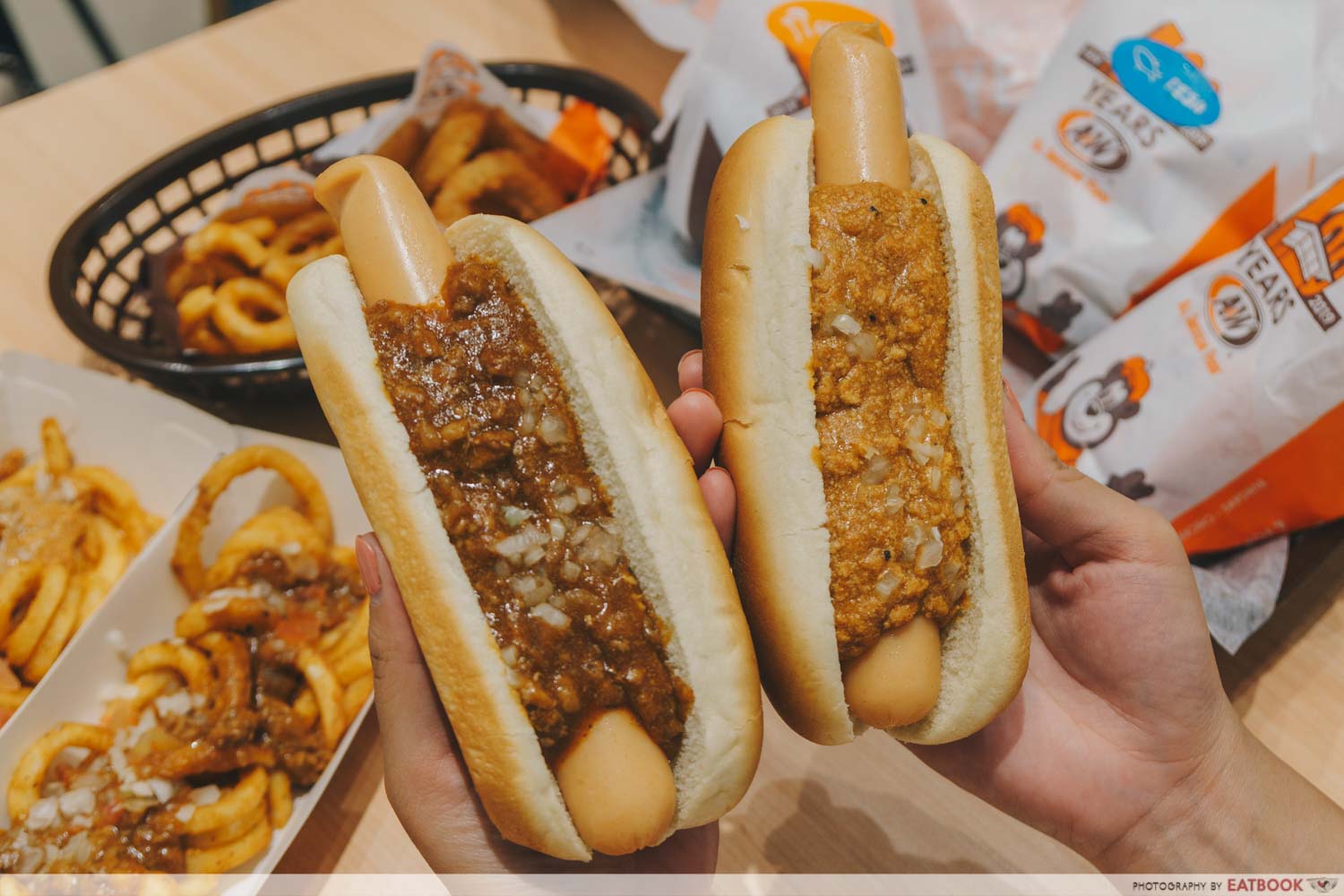 With the extension of Singapore's Circuit Breaker measures, the popularity of food delivery services is at an all time high—be it healthy food, hawker food or zi char dishes. Although fast food fans can't turn to McDonald's in these trying times, they'll be glad to know that another perennial favourite is stepping up. A&W is now available on Foodpanda which means you can get the likes of Coney Dogs, Mozza Burgers and more delivered to your doorstep.
10 Zi Char Stalls With Free Delivery That Are Not On Food Delivery Apps
Before you start punching in your order, do note that this service is currently only available at their Jewel Changi outlet. This means that for now, only Easties can get A&W's sumptuous goodies delivered to them—another point on the 'East side, best side' list.
Those living near A&W's AMK Hub outlet might need to wait a lil' bit longer as the fast food chain continues to expand their coverage.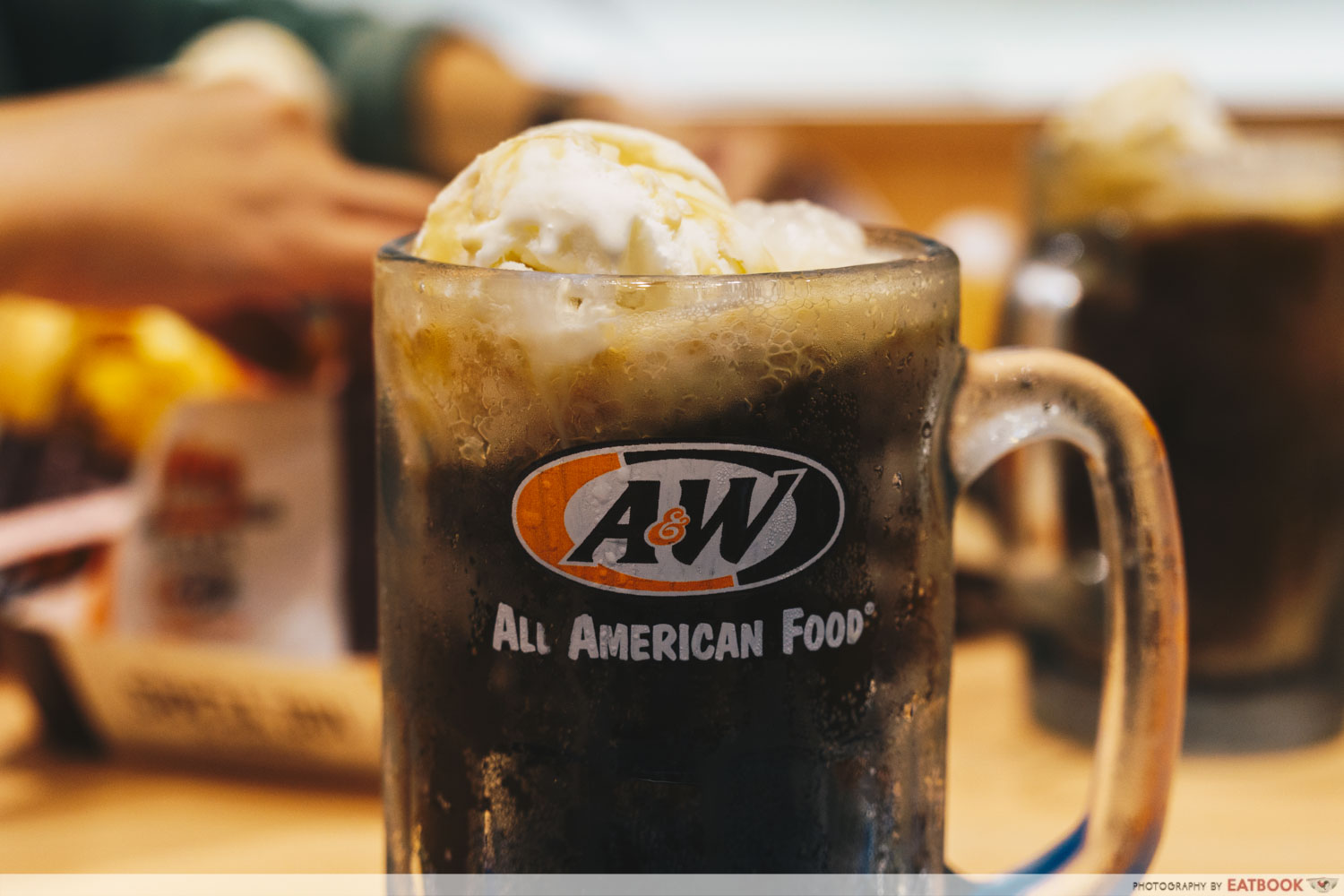 If you somehow haven't visited the chain, even once, over the past year, here's a quick guide on what to get. Of course, A&W's signature Root Beer ($3.40) is a must-try during every visit. The gigantic drink has a sweet finish that'll freshen you up as you work from home. Do note that the drink will be delivered in a takeaway cup, so those looking for that frosted mug experience will need to wait till after the Circuit Breaker ends.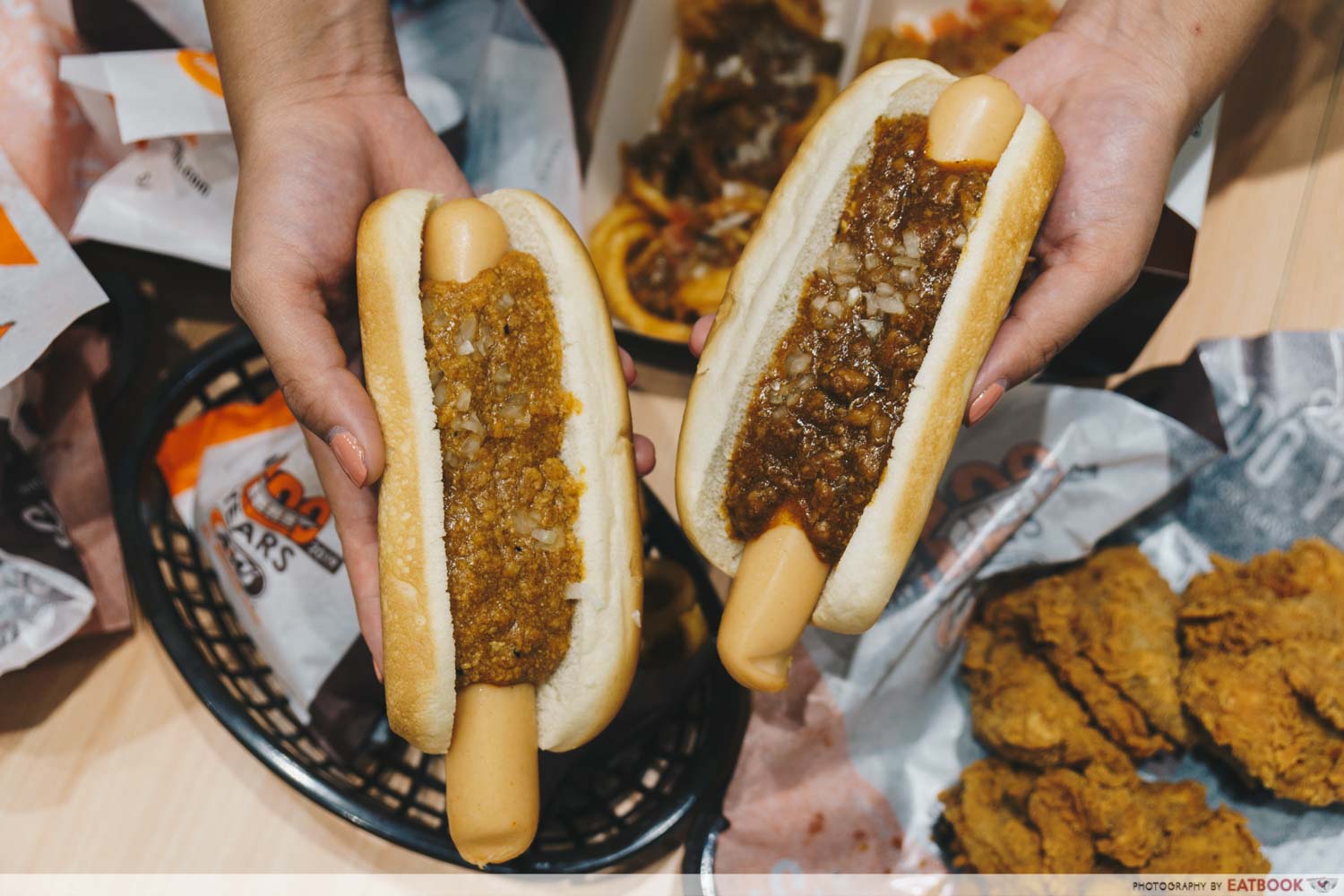 The Coney Dogs ($6.10) are available in two variants: one topped with beef sauce, and other with chicken sauce. No matter which option you pick, you're in for a treat as the sausage easily fills you up with its large size, and the meat sauce is an embarrassment of savoury riches.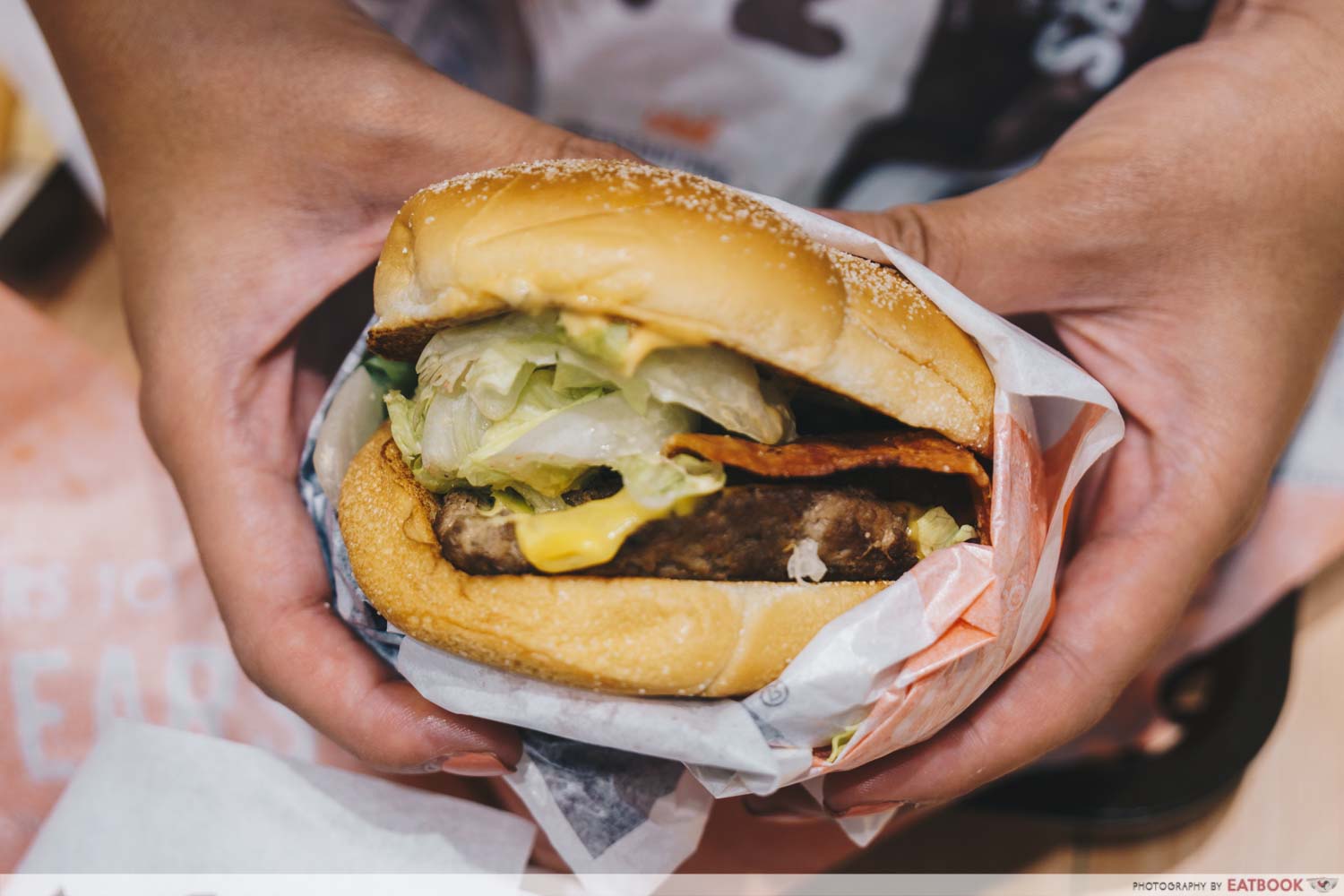 Those looking for a full meal can try the Mozza Burger Combo ($12.75) which comes with the titular burger, regular curly fries, and regular root beer. The Mozza Burger was a surprising highlight of my trip to A&W, thanks to its thicc patties and soft buns.
So if you've always wanted to try A&W's dishes without braving the long journey to Jewel Changi Airport, get them delivered to your doorstep with the Foodpanda app! While you're home, be sure to let that creative juices flow by recreating this Dalgona Bandung recipe.
Dalgona Bandung Recipe: IG-Worthy Rose Drink Inspired By The Viral Korean Latte