Beo Crescent Curry Rice closing for renovations
Not too long ago, we saw the closing of Tiong Bahru Galicier, a grand old dame of the old-school kueh scene. Beo Crescent Curry Rice, the famous curry rice stall that technically has no name, will also close its shutters, but only for two months from 5 September 2022, as stated in an 8days article.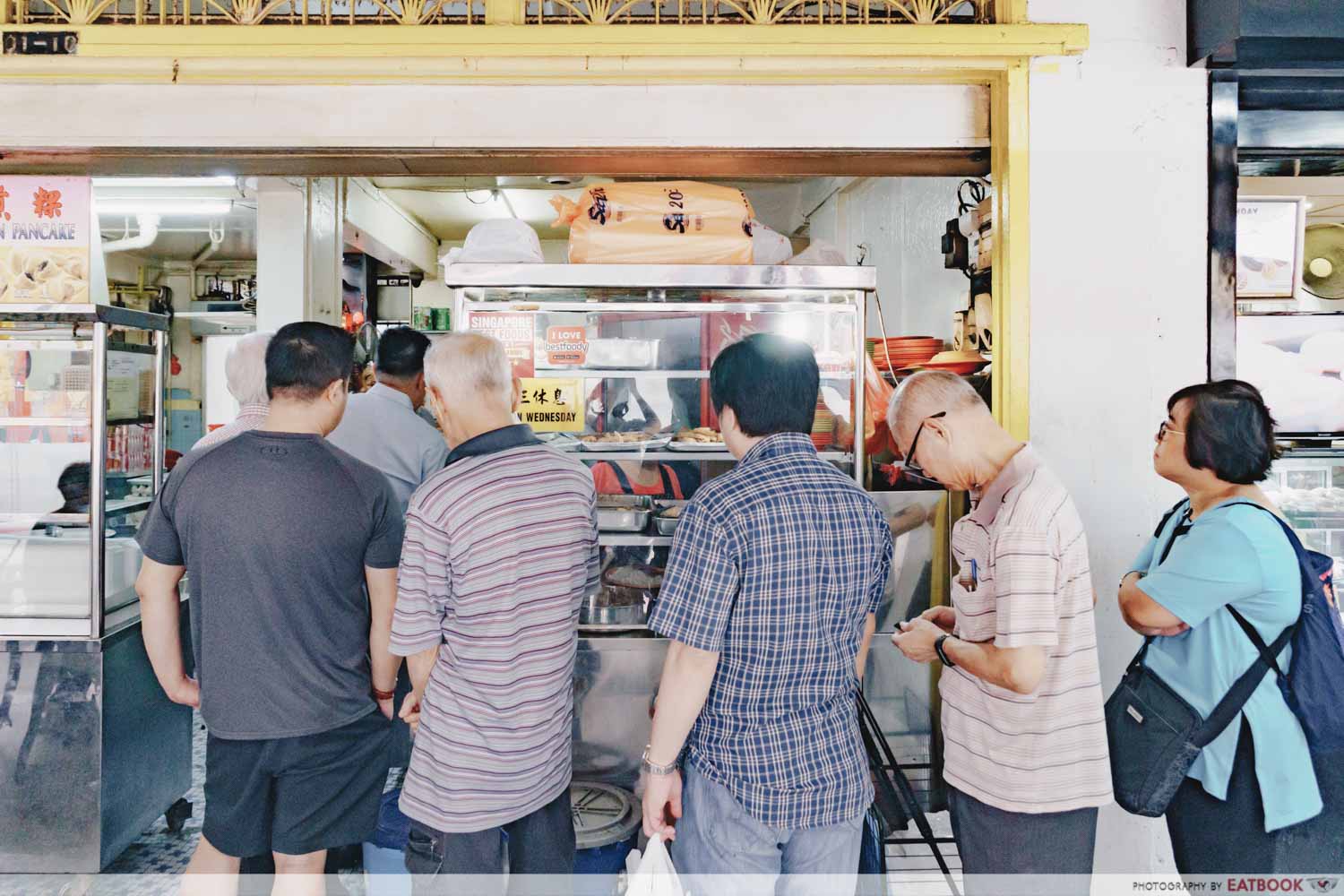 According to this Facebook post, the coffeeshop that they're currently in is changing hands and will undergo renovation works.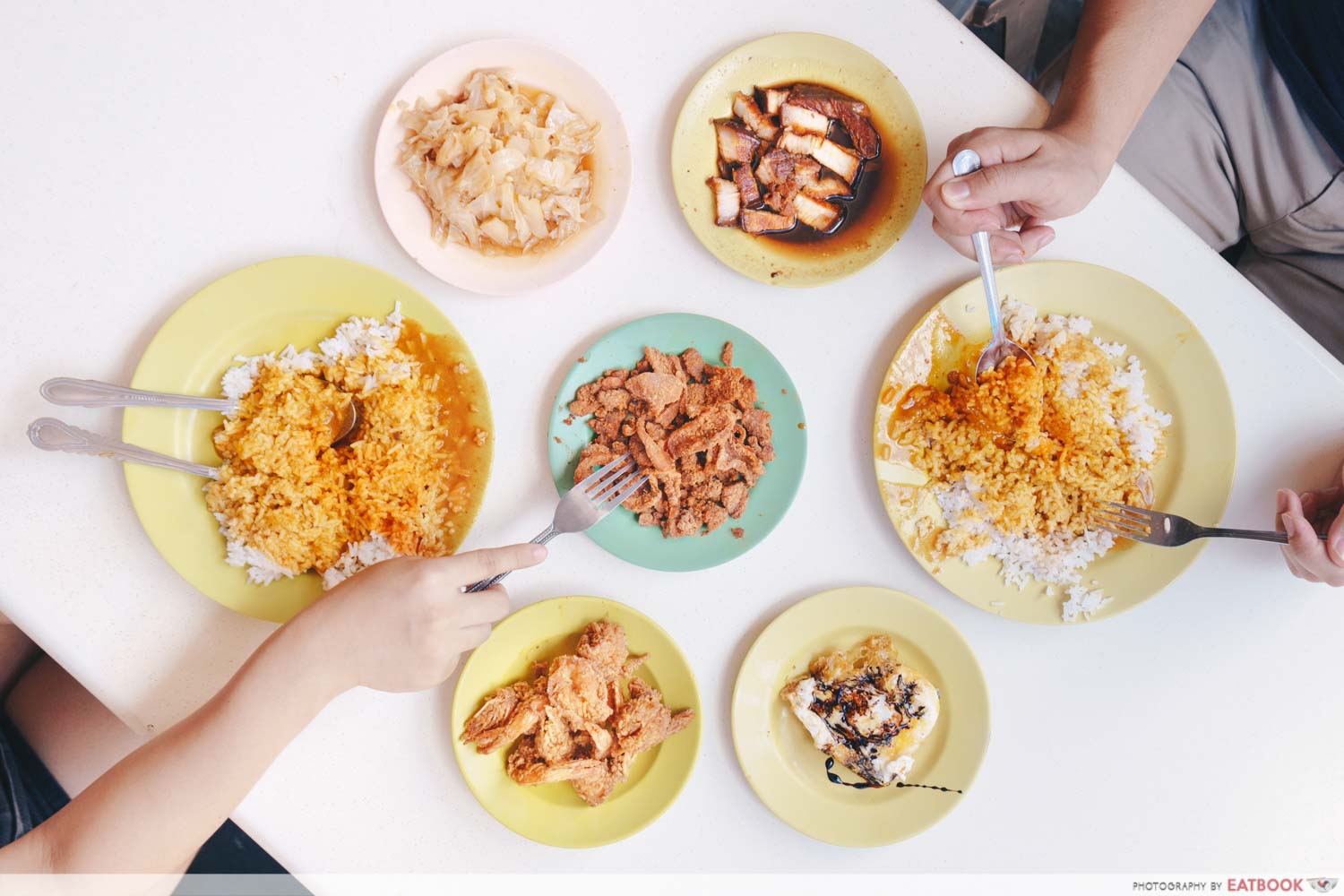 If you haven't been here, this Hainanese curry rice stall with no name has been in operation at Beo Crescent since 1988, making them 34 years old this year. Being without a name hasn't stopped them from gaining fame, though. If the constant lines for their curry rice aren't testament enough to their popularity, it's local food authority ieatishootipost's "No. 1 favourite Hainanese curry rice".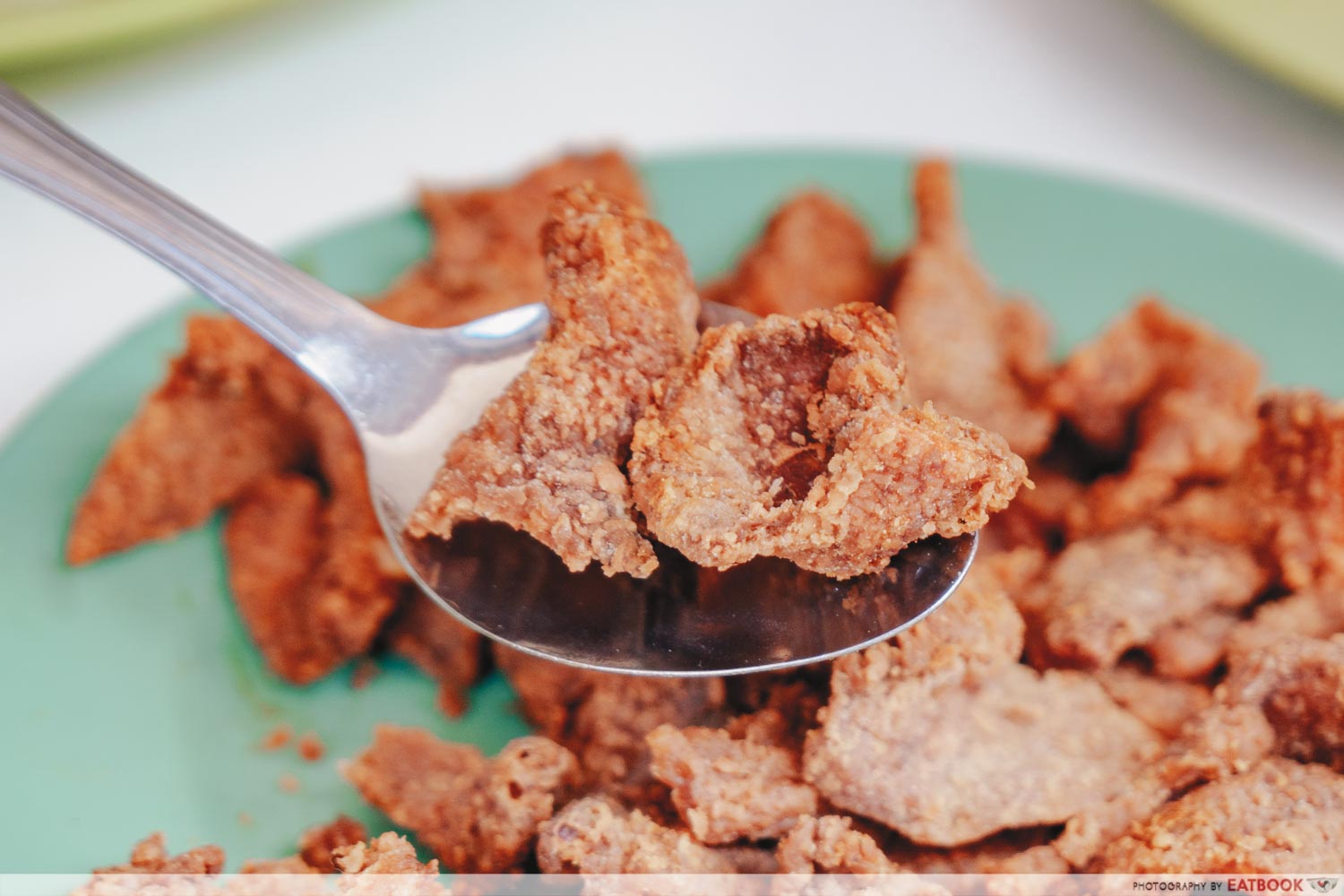 The must-order item for almost everybody at the stall is their Crispy Pork, which comes in wafer-thin pieces, fried to a keropok-like crispness. They're definitely not for the health-conscious: only fatty pork is used to make this. They undergo overnight marination before they're battered and twice-fried in ultra hot oil.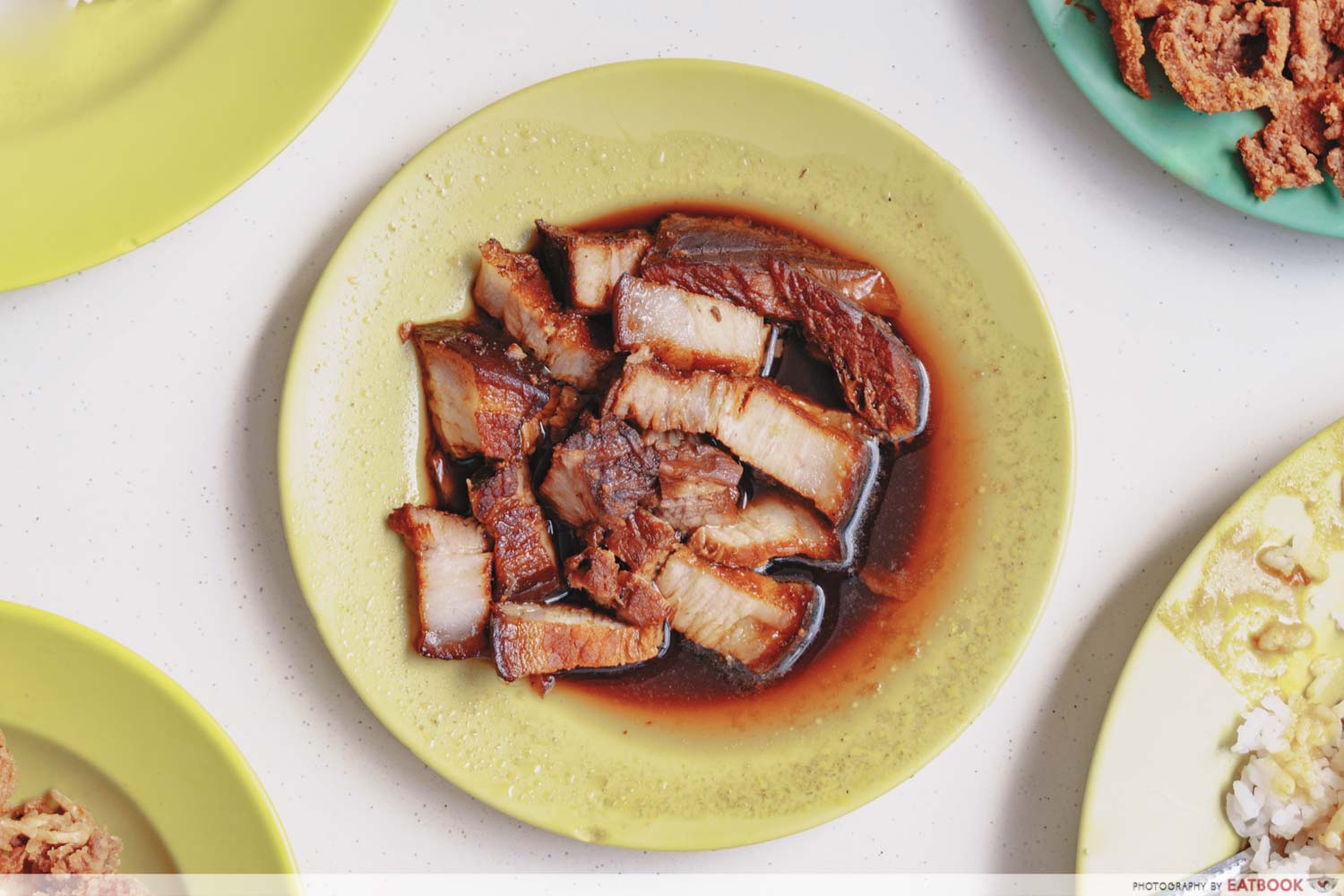 You can't order curry rice without getting Braised Pork, another intensely flavourful meat dish that features a secret blend of spices that they specially bring in for this dish.
10 Most Famous Curry Rice Spots In Singapore For Cheap And Shiok Curry Rice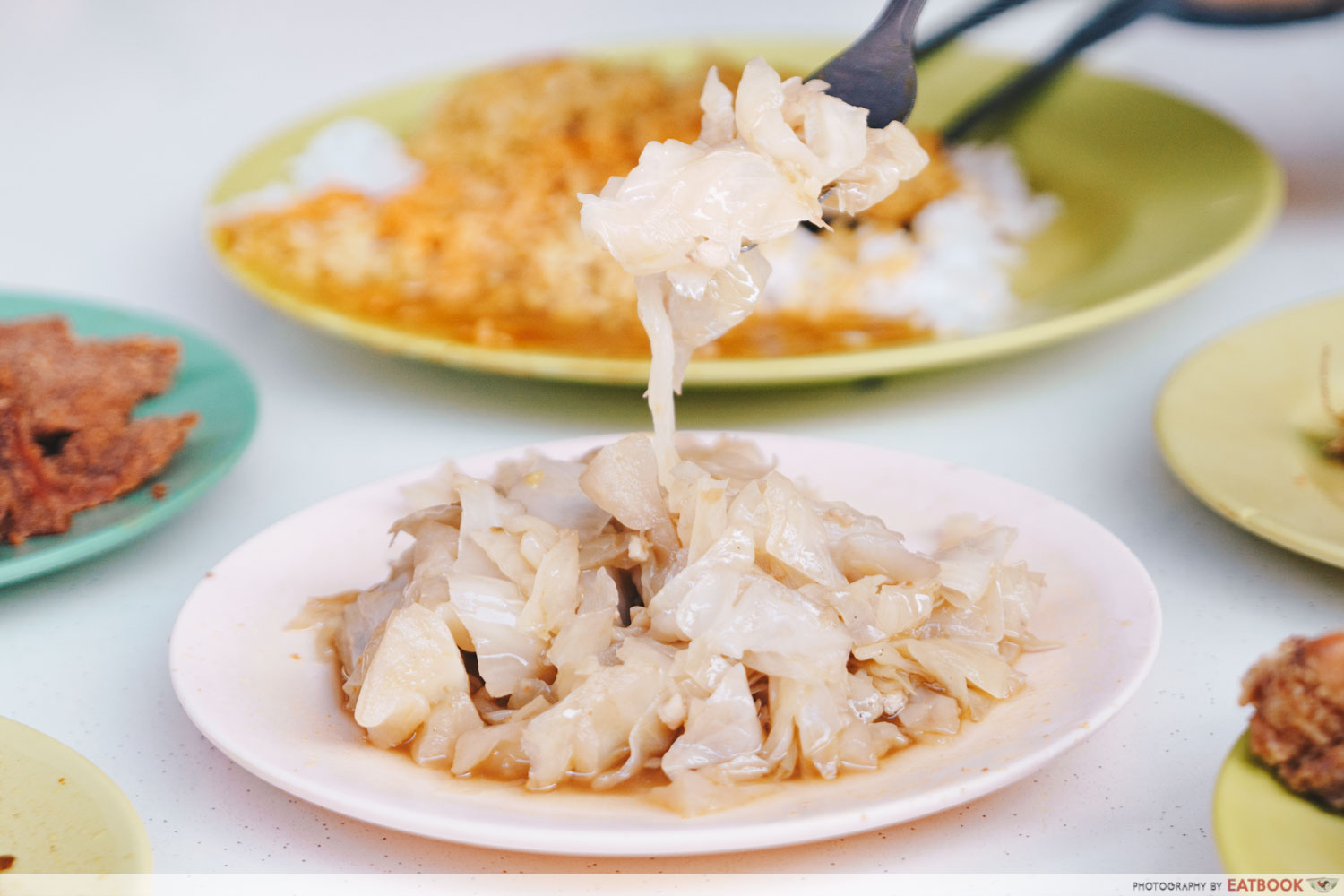 Another must with Hainanese curry rice is the Stewed Cabbage—it's well-seasoned and soft, and even better with their Lion Head Meatballs.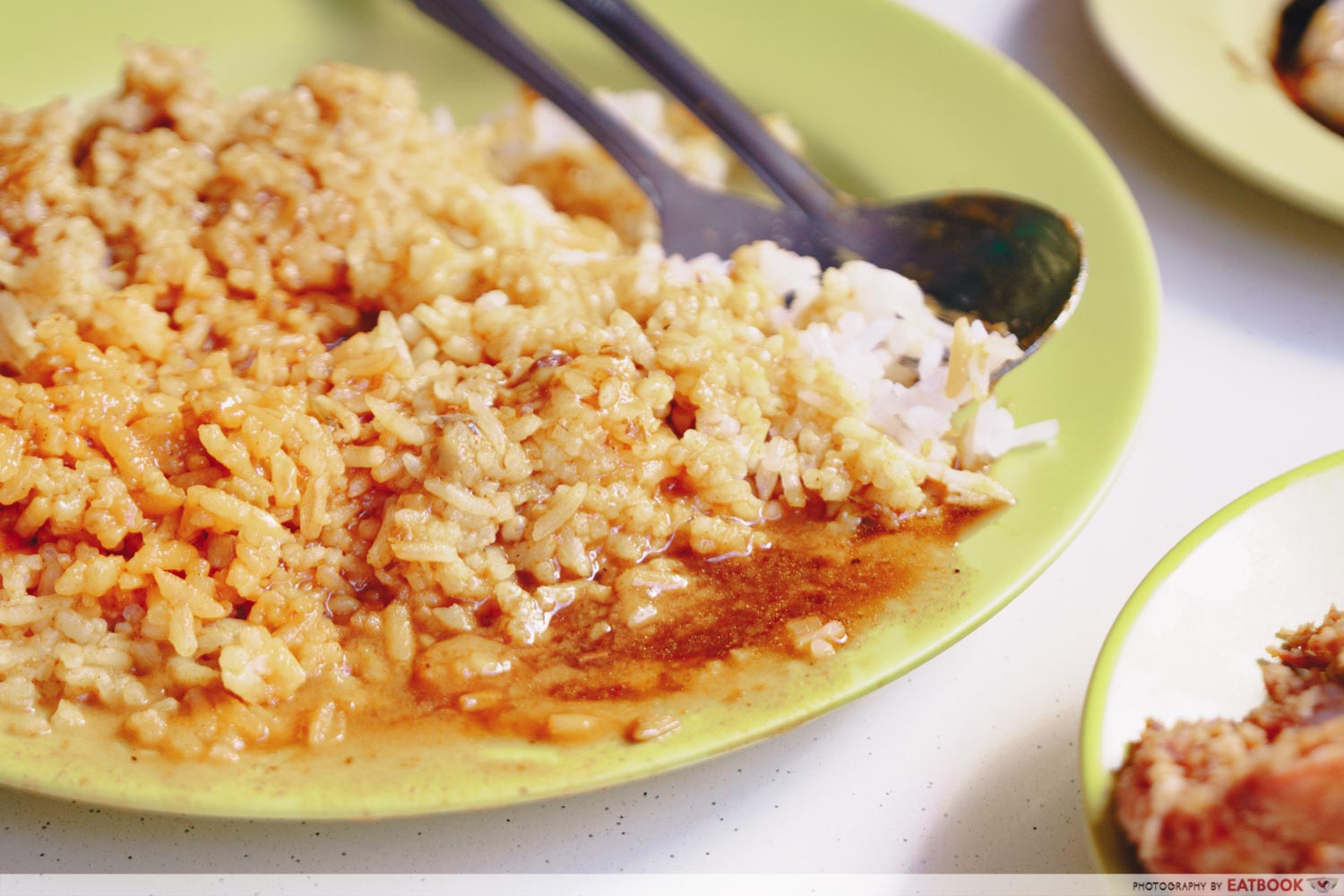 Of course, it's all tied together with their signature curry gravy, which isn't thick and lemak, but still packs a good punch of flavour.
Depending on the time you visit, the average waiting time is said to be something like an hour-long prior to this news. If you're thinking of heading down between now and 4 September, you might want to prepare yourself for an even longer queue.
If you're not about to join the queue, we've got a list of curry rice in Singapore that you might consider instead. Otherwise, Loo's Hainanese Curry Rice, another famed Tiong Bahru institution, has now moved to Tiong Bahru Market.
Address: Block 40 Beo Crescent, #01-10, Ho Ping Hng Coffeeshop, Singapore 160040
Opening hours: Thurs-Tue 6:30am to 2pm
No Name Hainanese Curry Rice is not a halal-certified eatery
Loo's Hainanese Curry Rice Review: Famous 70-Year-Old Hainanese Curry Rice At Tiong Bahru
Feature image adapted from @xp11 and @missyglutton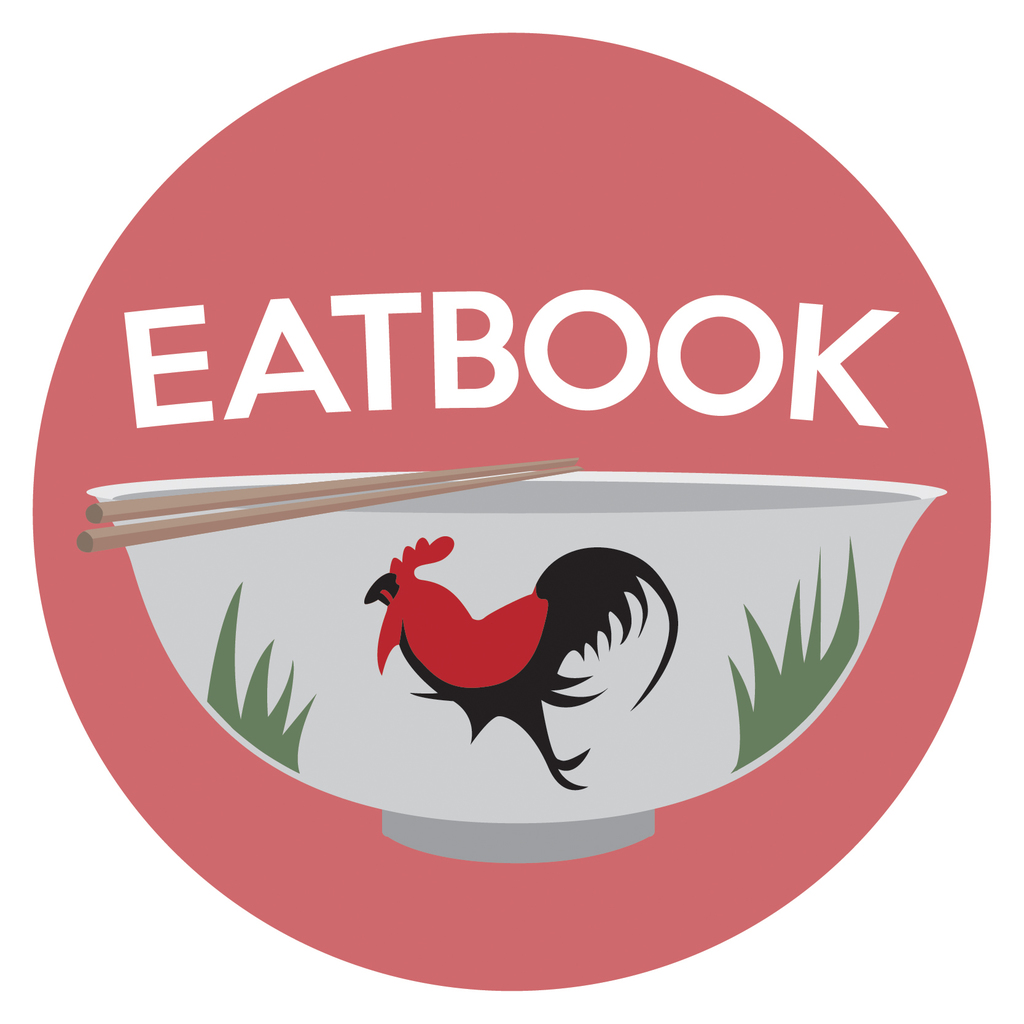 Drop us your email so you won't miss the latest news.