Brotherbird croissants at Tampines Shell
Brotherbird Bakehouse has become a popular spot for croissants, but you'd typically have to go to their flagship in Aljunied, or their Coffeehouse in Bugis, to get your hands on some. Eastsiders have been enjoying the fact that Brotherbird Bakehouse has been holding a pop-up at Shell Tampines since 16 July. Good news: that pop-up will continue till 31 August, as confirmed by a brand representative on Instagram.
The bakery's croissants are currently available in 14 flavours, both sweet and savoury. You'll be able to get all of them at Brotherbird's Shell Tampines pop-up, but head down once they open, as the bakes tend to sell out quick.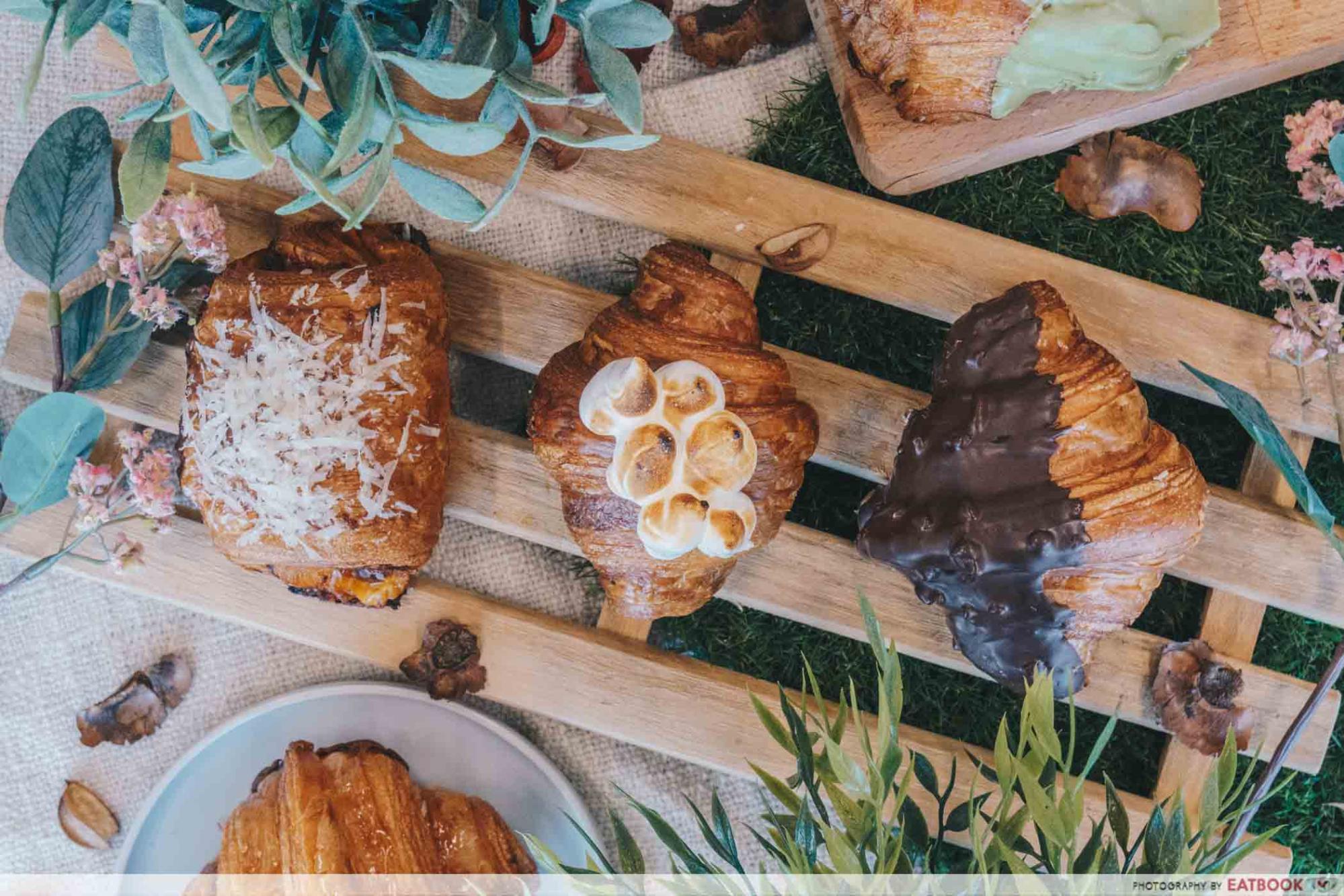 For sweet croissants, we highly recommend their Earl Grey Milk Chocolate, filled with an earl grey mousseline cream, and the Rocher, a riff on the Ferrero Rocher chocolate, with a dark chocolate glaze. Brotherbird was also one of the first bakeries to offer mochi croissants in Singapore, and you get get your hands on these at the pop-up too, in the form of their Strawberry Daifuku croissant.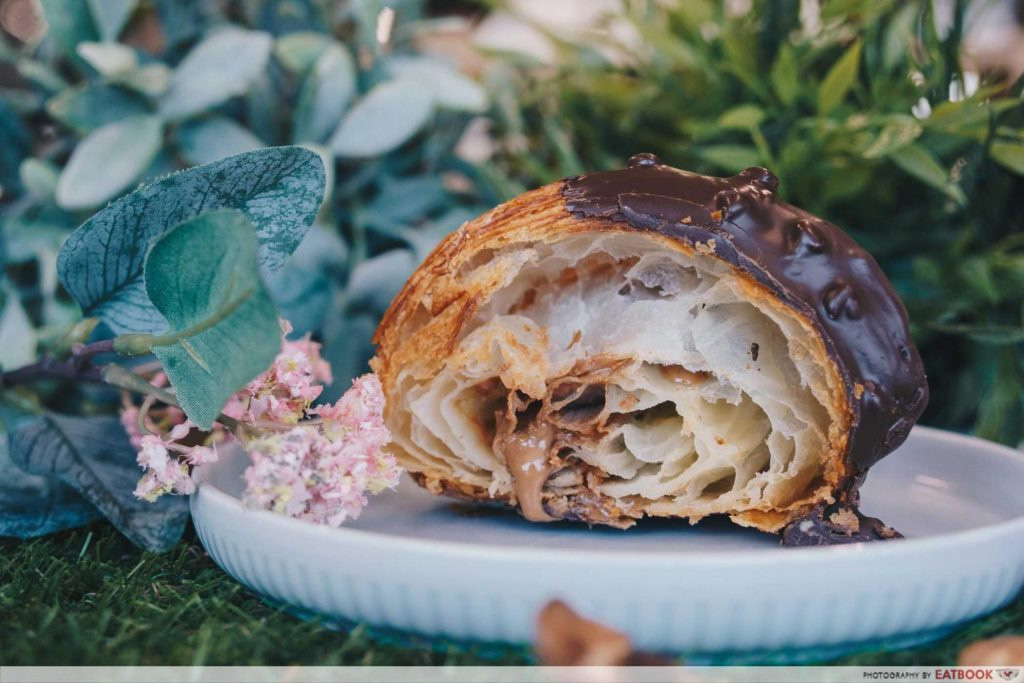 The Mentaiko Prawn T.B. is a perennial savoury favourite amongst customers, as the croissant features an ultra-crisp, twice-baked shell, and a creamy mentaiko filling. There's also a new Garlic & Cheese flavour available, which comes packed with garlic confit and cream cheese.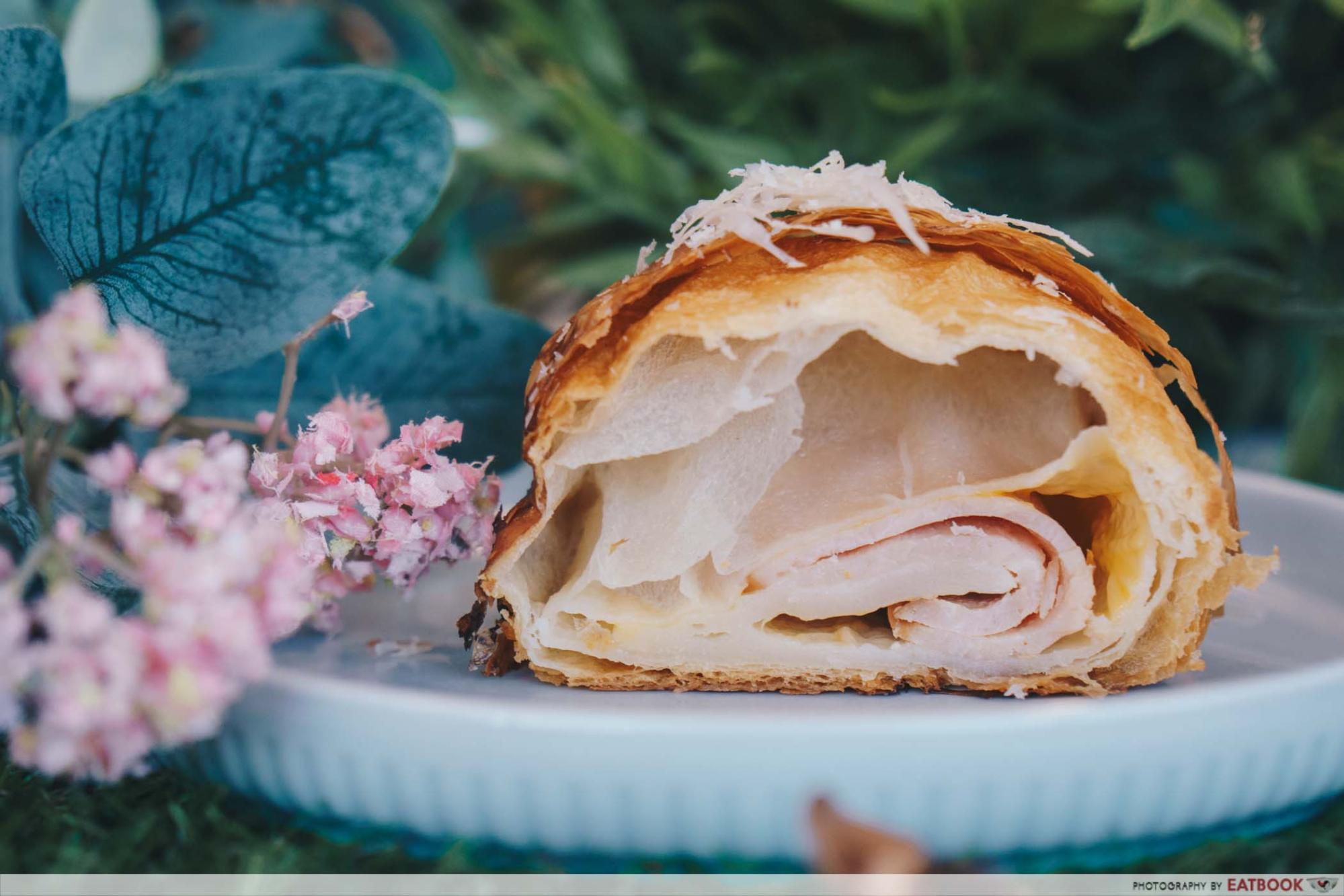 Prices start at $5 for the croissants.
Brotherbird Bakehouse is still running online bake sales, where they offer curated croissant boxes each month with a mix of savoury and sweet flavours. From now till the end of the pop-up, you can opt to order online and collect at Shell Tampines, if you're unable to visit their city centre outlets.
12 Best Croissants In Singapore From $3, Including Truffle And Orh Nee Croissants, Cruffins And More
For more baked goodies, check out our guide to the best croissants in Singapore. We've also got our Tampines hawker food guide for more eats in the area.
Address: 9 Tampines Ave 2, Singapore 529731
Pop-up hours: Mon-Fri 11am to 4pm, Sat-Sun 11am to 4pm