Ice cream and fries at Burger King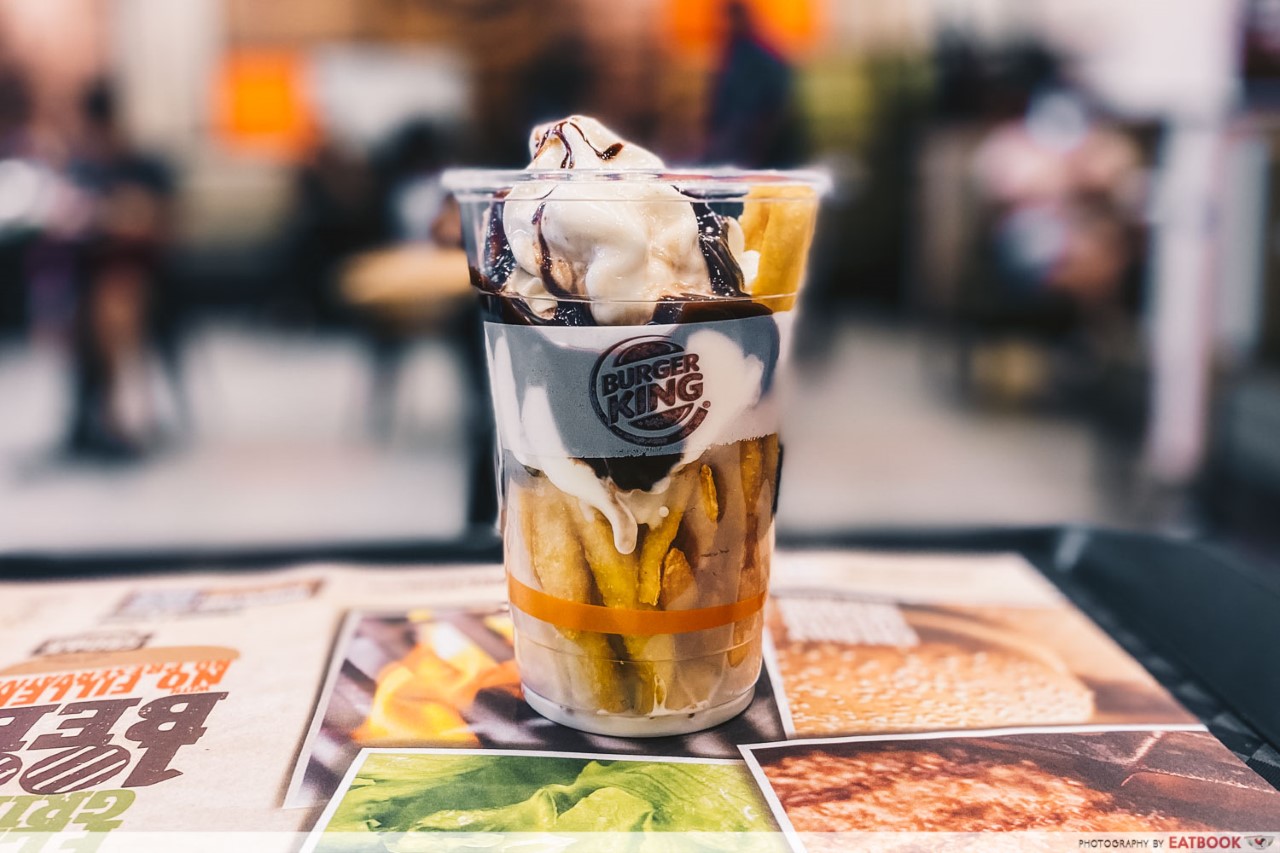 I thought dipping fries in ice cream was a crime, until I tried it for myself. There's just something about the combination of sweet, creamy soft serve and salty, crispy fries. Burger King is legitimising this quirky habit of ours by rolling out their new Mashed Up Fries, which is basically sundae and fries in a cup. 
10 Soft Serve Ice-cream Desserts Below $10 To Own The Ice-cream Game Without Going Broke
One sundae and a packet of fries at Burger King cost $1.90 and $2 separately. However, the new, secretly-released, Mashed Up Fries allows you to get the best of both worlds at just $2.90. It is an elevation of BK's Chocolate Fudge Sundae, with cold, velvety vanilla soft serve accompanied by hot, crispy fries. To top it off, it's drizzled with a decadent chocolate fudge that simply brings everything together. 
We hear that these Mashed Up Fries will only be available for a limited time, so be sure to grab a cup at any Burger King outlet soon!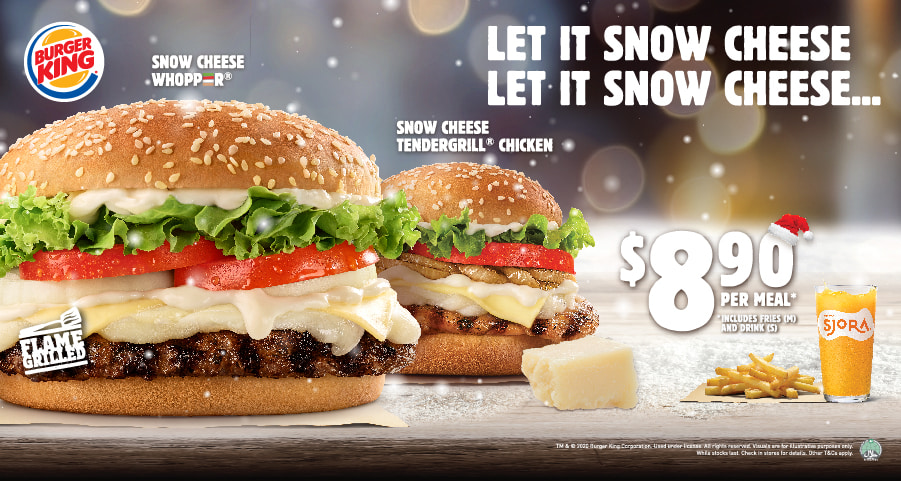 Image credit: Burger King Singapore
In case you haven't heard, Burger King has also launched new creations to celebrate this festive season. Check out the Snow Cheese Whopper ($7.40) and Snow Cheese Tendergrill ($7.40) burgers, that come with an avalanche of cheese. Make any of these into a meal with just $8.90, which includes fries and a drink. 

Image credit: @vanvanscully
Here's a friendly reminder that the Double Ultimate Salmon ($9.50), which was released earlier in October, will only be available till 31 Dec 2020. 
KFC Has New Limited-Edition Marshmallow Chocolate Hazelnut Egg Tarts
In other news, KFC has also launched a new Marshmallow Chocolate Hazelnut Egg Tart! Otherwise, check out our list of deep fried desserts, which features a dish that pairs deep fried mochi with soft serve.  
10 Deep Fried Desserts From $3.80 Onwards To Make Cheat Day Extra Worth It