Try Old Chang Kee's new Hainanese chicken rice curry puff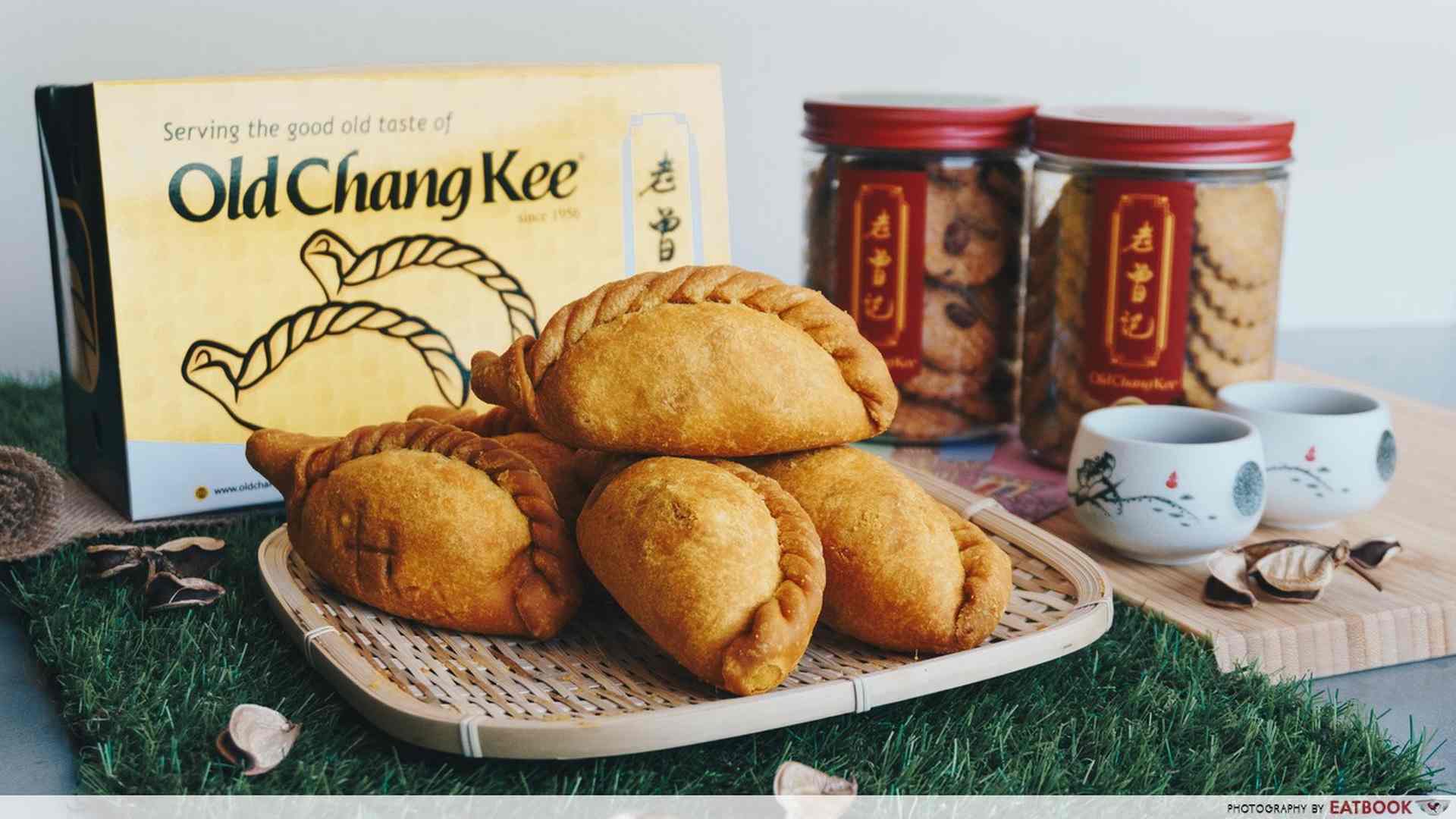 It was just last year when Old Chang Kee released their Durian and Nasi Lemak curry puffs. This year, they have taken another Singaporean food icon and stuffed it into a curry puff.
Cue: Old Chang Kee Chicken Rice Curry Puff.
Named Hainanese Chicken Rice'O ($2 for one/ $3.60 for two), this puff is filled with all the ingredients you'd find in traditional Hainanese chicken rice. Think poached chicken, rice, garlic chilli, dark soy sauce, and coriander.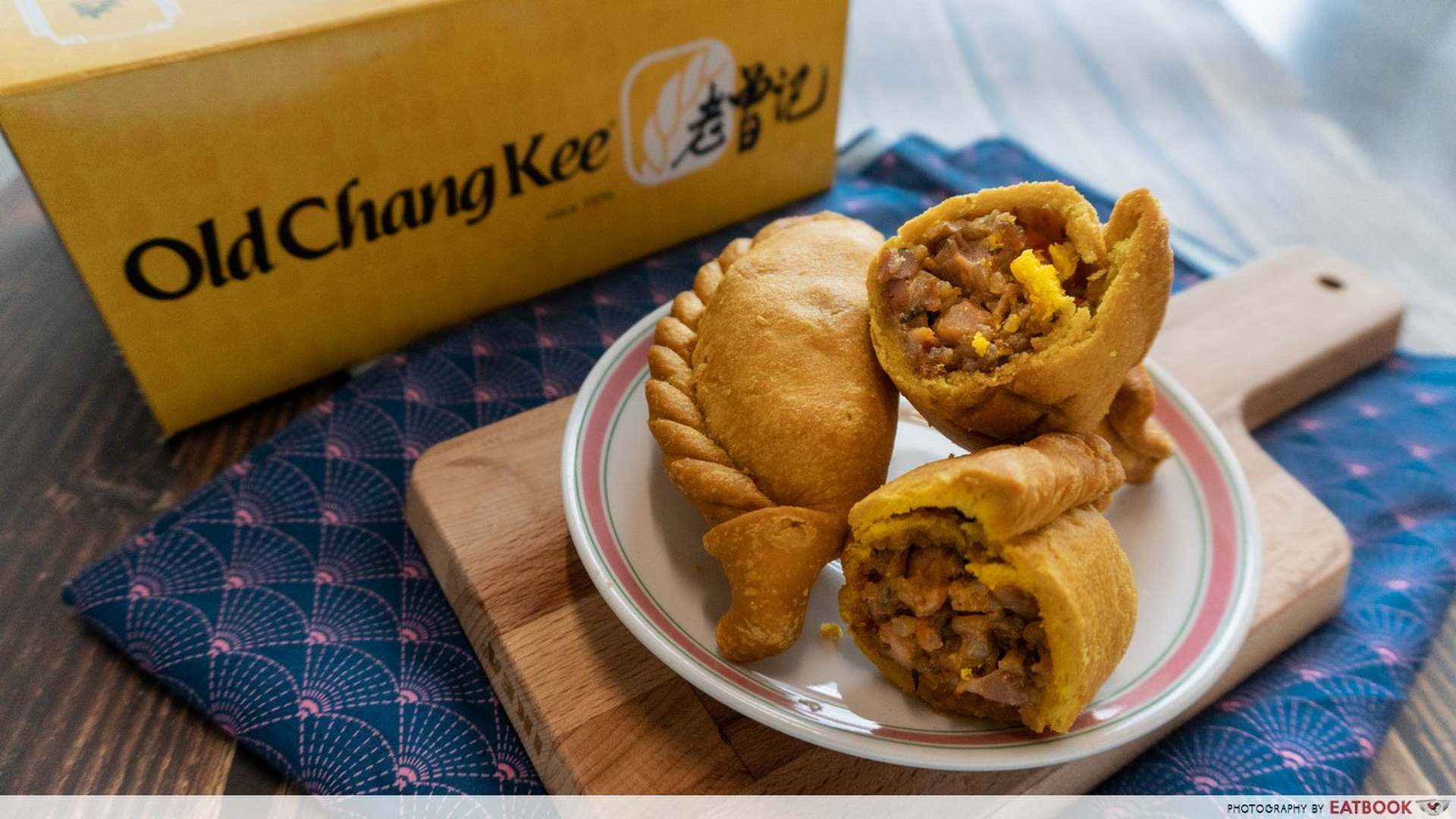 The puffs have a more vibrant orange hue than your normal curry puffs, possibly from a brush of turmeric powder.
Biting into it, you'll immediately get tender chunks of chicken that provide textural contrast to the crusty shell.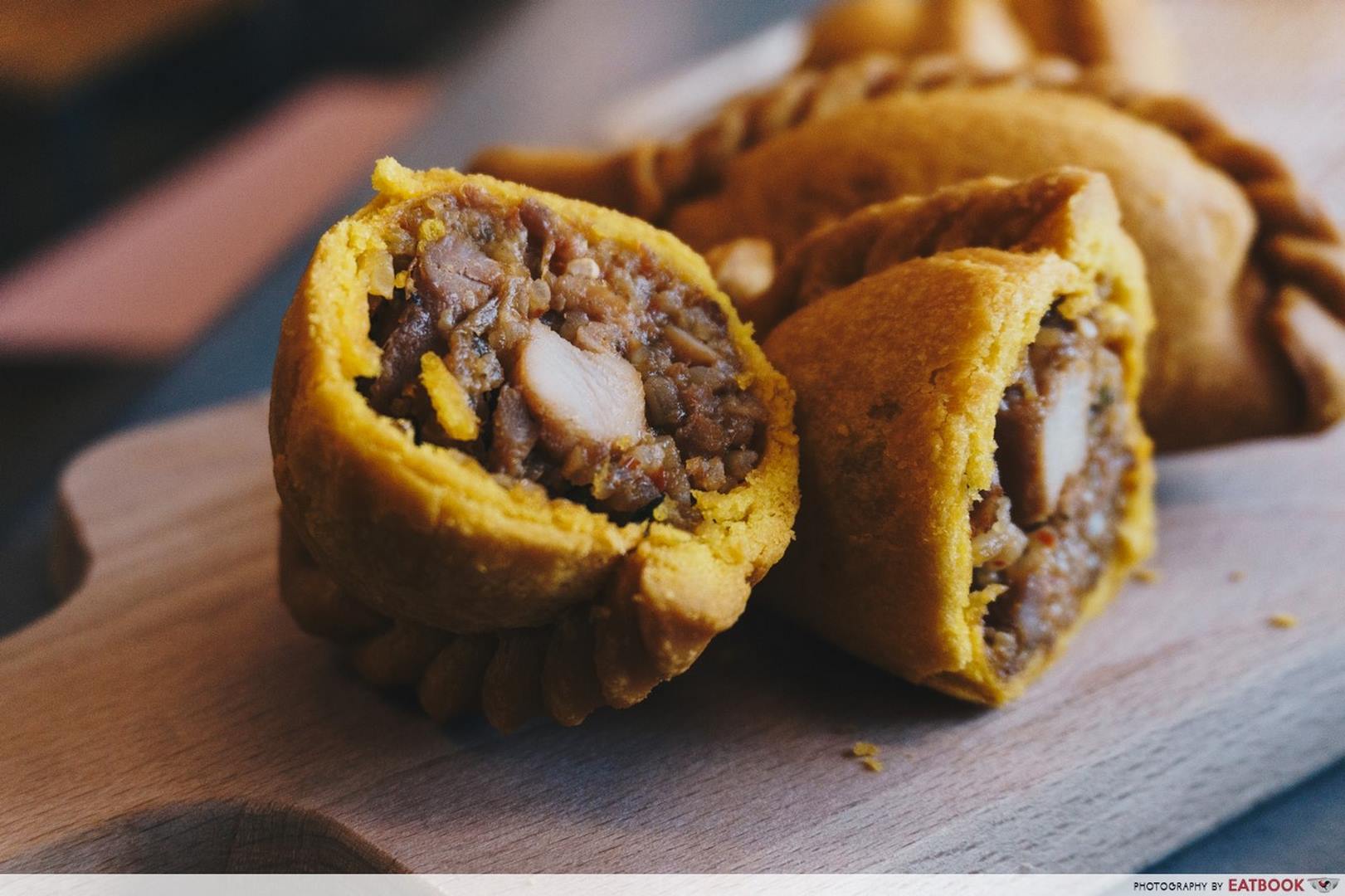 As you take a second bite, you'll notice grains of rice speckled in chilli that give a pleasant warm heat at the back of your throat.
The closest comparison I would give to this puff would be the luo mai gai (glutinous rice chicken) sold at NTUCs. It has a full-bodied flavour, with an umami kick at the end.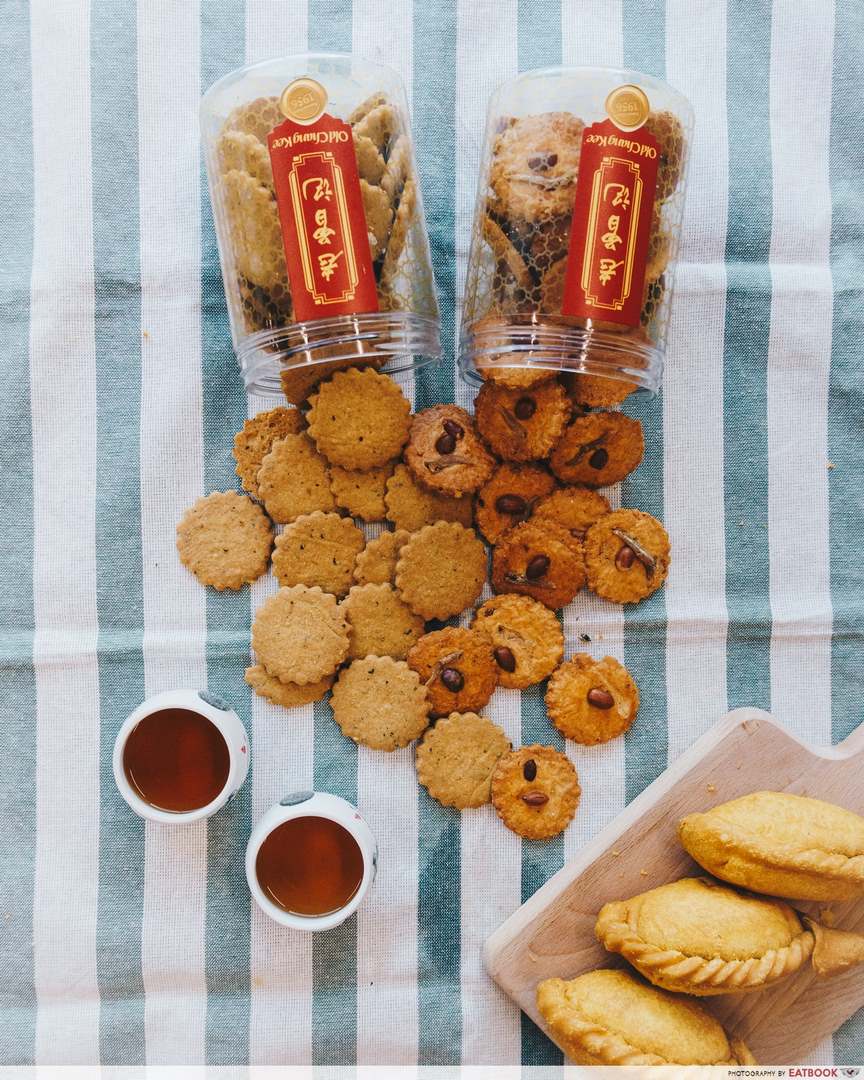 Aside from the new curry puff, they've also launched cookies in celebration of CNY. The cookies are very much like shortbread. It has a buttery and crumbly mouthfeel, with an Asian twist in flavours.
The Curry Cookie ($16.80) for example, smelled and tasted like a curry puff. It's as though they used the dough from the puff and shaped it into a cookie. However, I would have liked the curry flavours to be more prominent.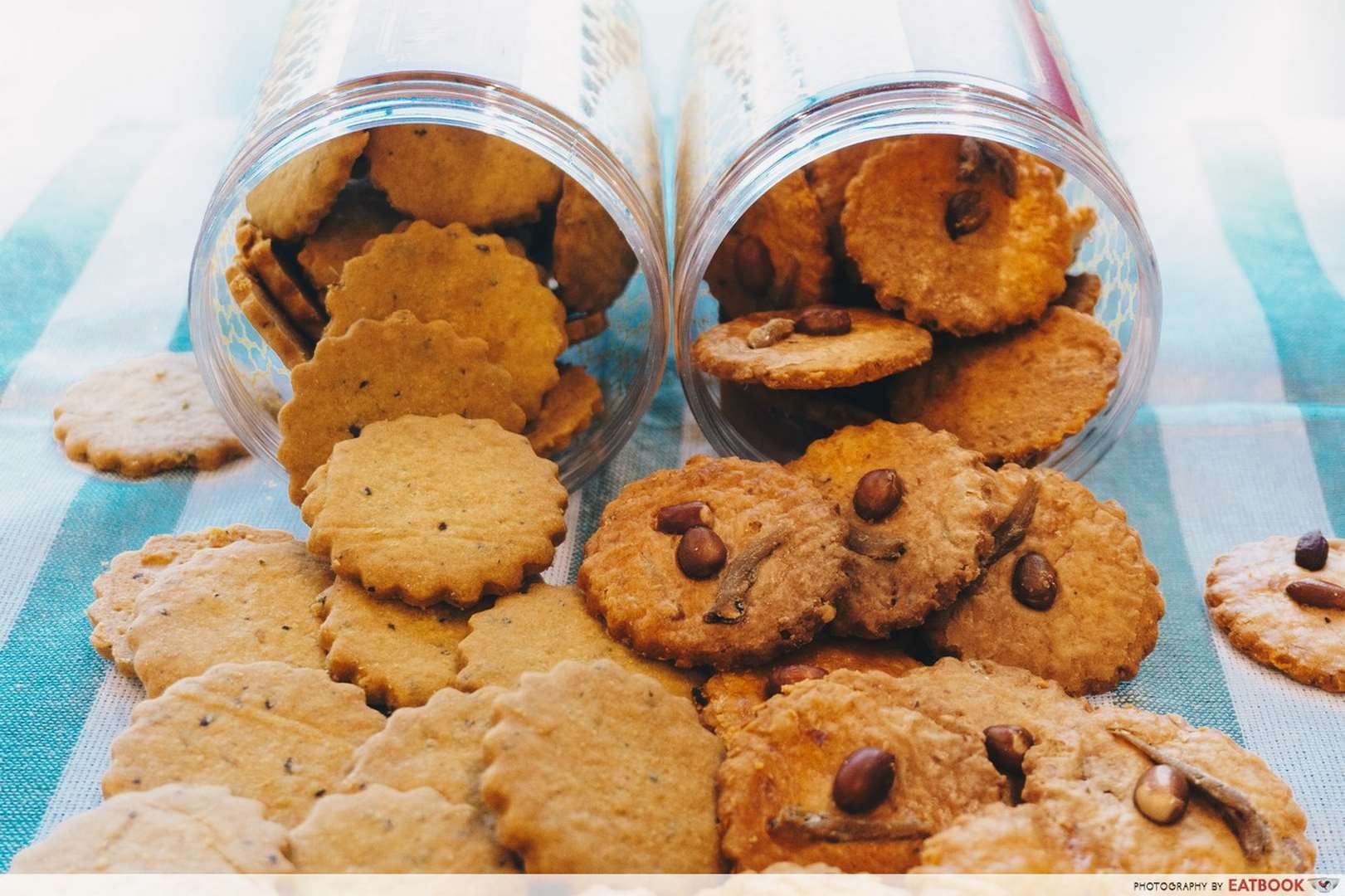 An ikan bilis and peanut sit atop the Nasi Lemak Cookie ($16.80). Compared to the Curry Cookie, this delivered a more complex layer of flavours. Notes of hae bee, assam, and peanut dance in synchronised harmony.
That said, be warned. The smell is not pleasant.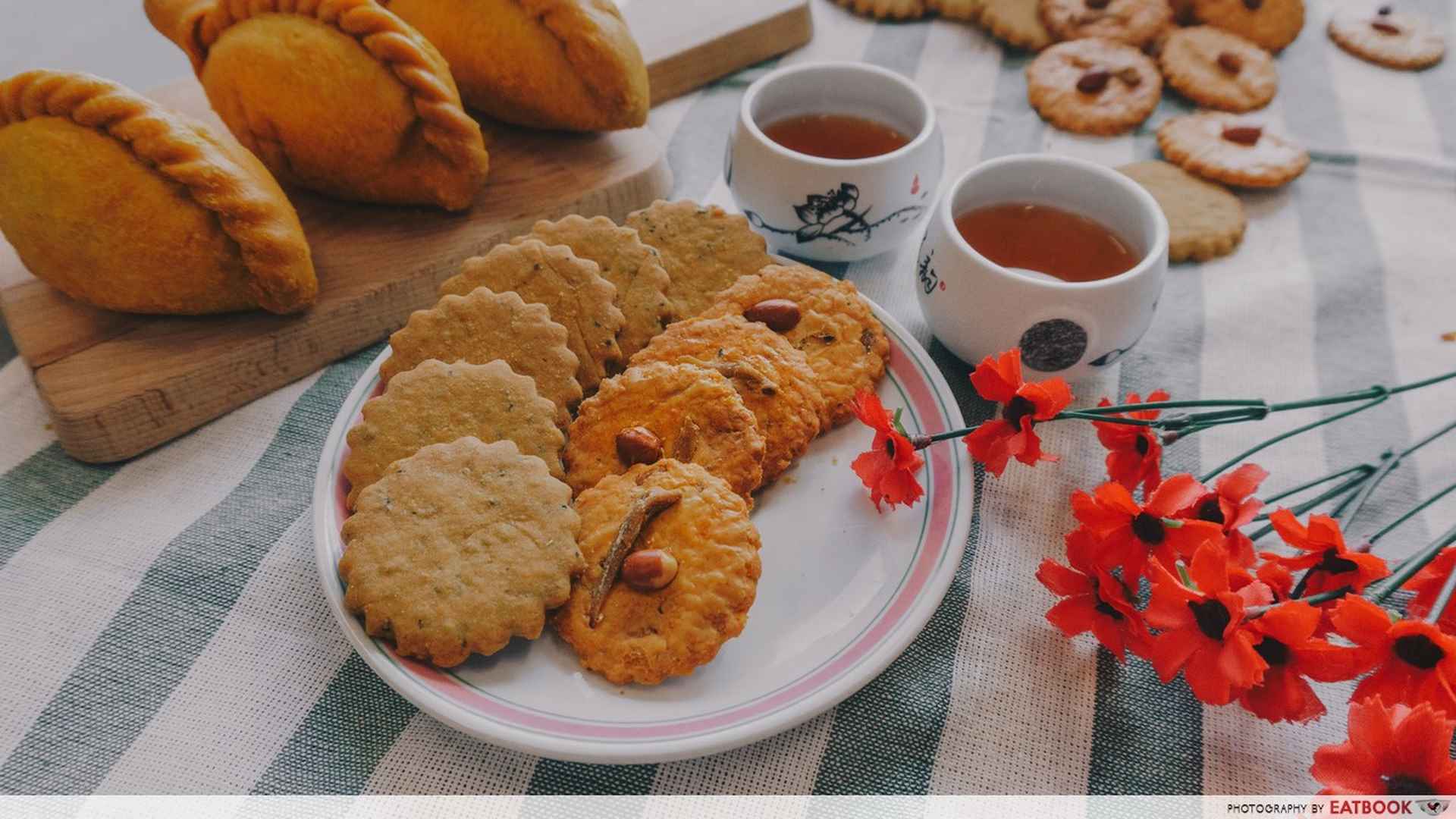 If you're into exotic spins on local dishes, you may also be interested in a chicken rice burger or even chicken rice sushi. For those who prefer traditional renditions, check out this store selling old-school Hainan chicken rice ball.
Hainan Chicken Rice Ball Review: Old-School Chicken Rice Ball Stall Opposite Sim Lim Tower
Photos taken by Kit Shan.