The story of chicken rice in Singapore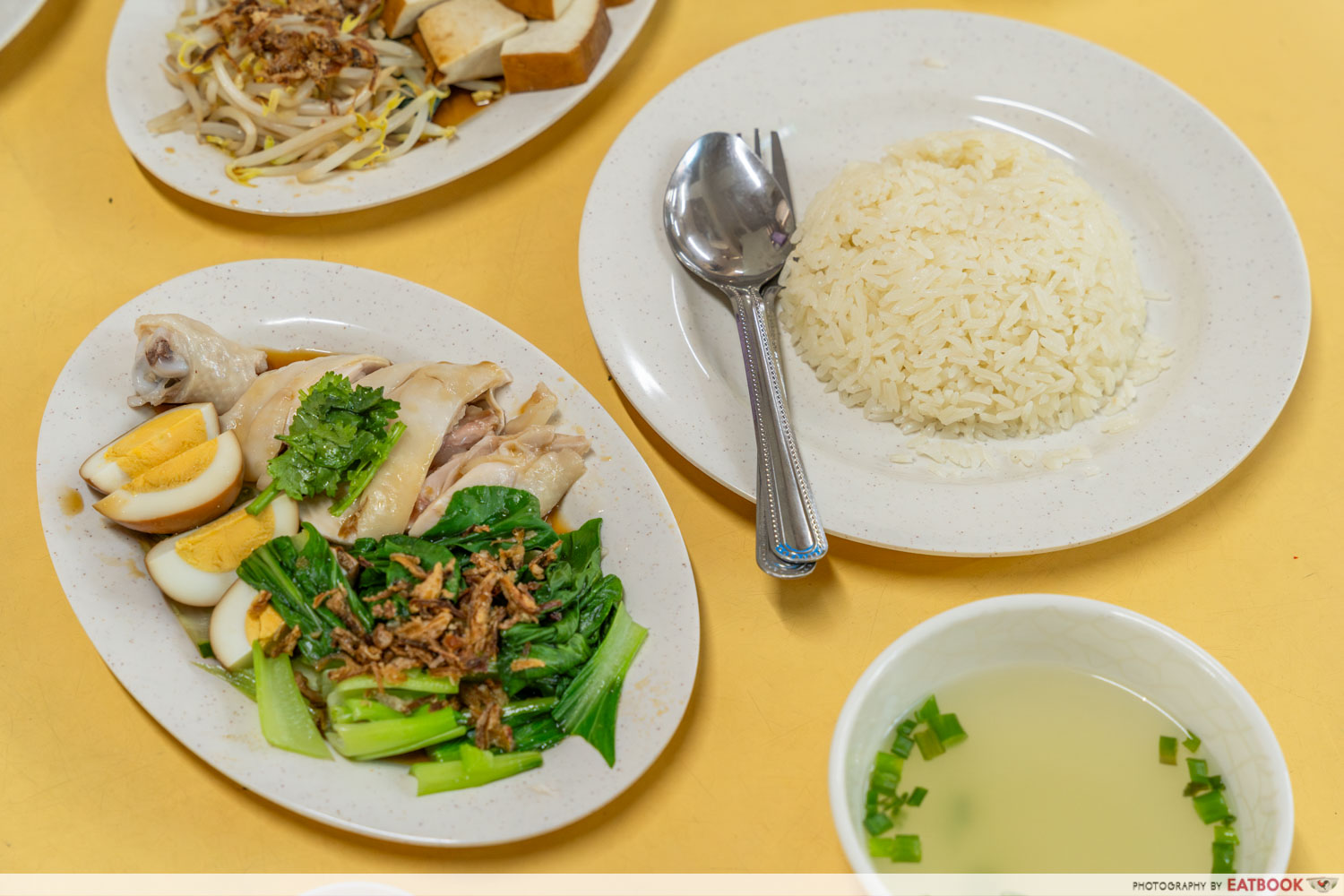 In hawker centres, there exists what I've termed the "chicken rice effect", which happens when Singaporeans are faced with way too many food options, only to end up in line at the chicken rice stall for lack of a better idea on what to eat. It's an instinct, and even if chicken rice isn't your favourite dish of all time, there's no denying the alluring combo of sliced chicken and fragrant rice.
So the question is: what makes chicken rice so compelling to Singaporeans? By extension, how did it become one of the dishes that best represents the Singaporean hawker food scene?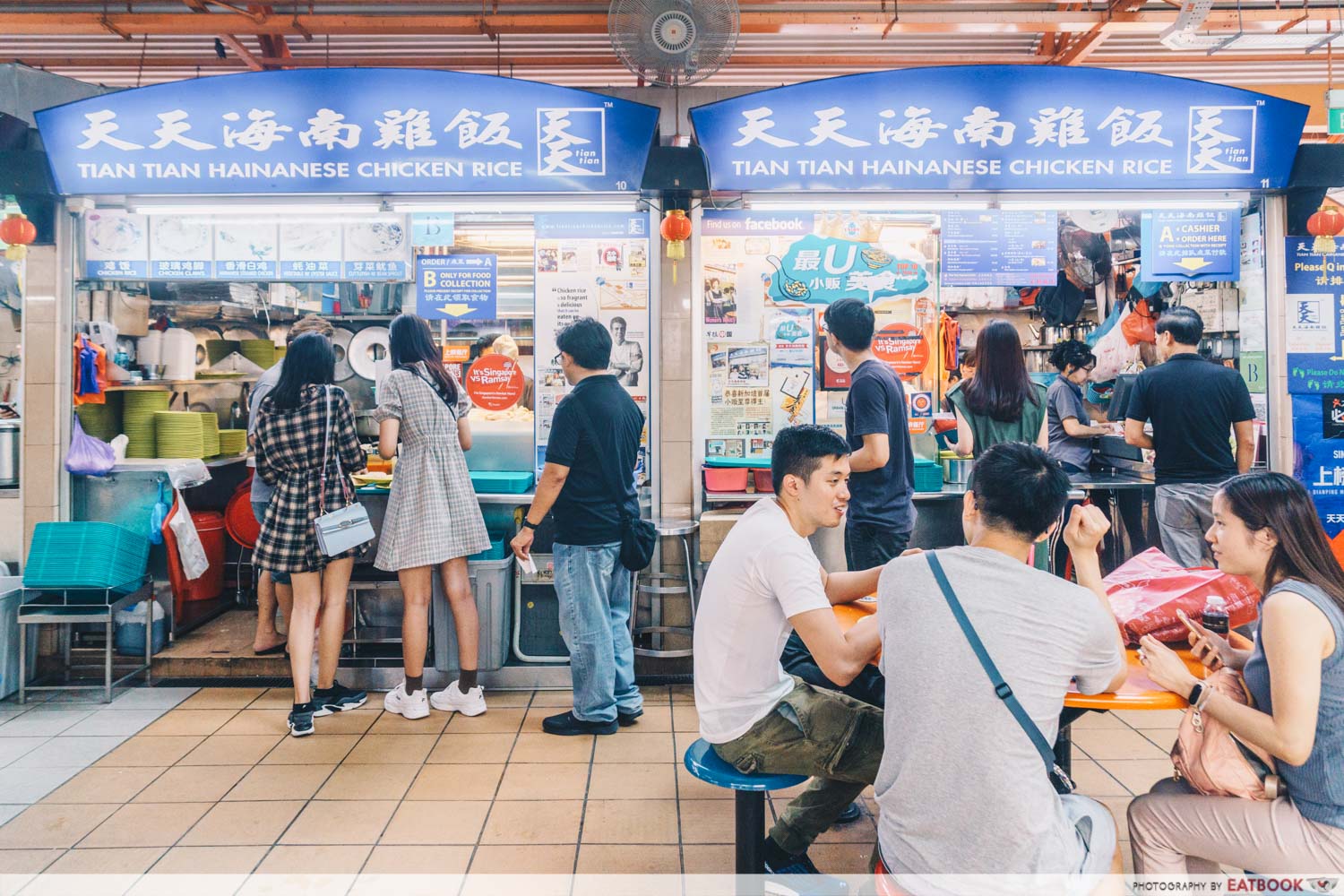 Online, everyone from Wikipedia to the Michelin Guide and various international news sites have touted it as our national dish, even though Singapore doesn't actually have an official national dish—chicken rice is simply so well loved by Singaporeans that such a claim was never challenged at all.
To answer these questions, I dug deep into the history of chicken rice, looking up those behind some of the most pivotal changes in the dish's history. This included interviews with a pair of siblings with the recipe behind one of Singapore's legendary chicken rice brands, three brothers who famously left banking to carry on their family legacy, and the hawkers at my neighbourhood hawker centre whose roast chicken never fails to invoke the chicken rice effect on me. I have to admit, the last one was more personal indulgence, but we all have that one stall that shaped our love of chicken rice.
Without further ado, here's the story of how chicken rice became Singapore's national dish.
Chicken rice was born in a back alley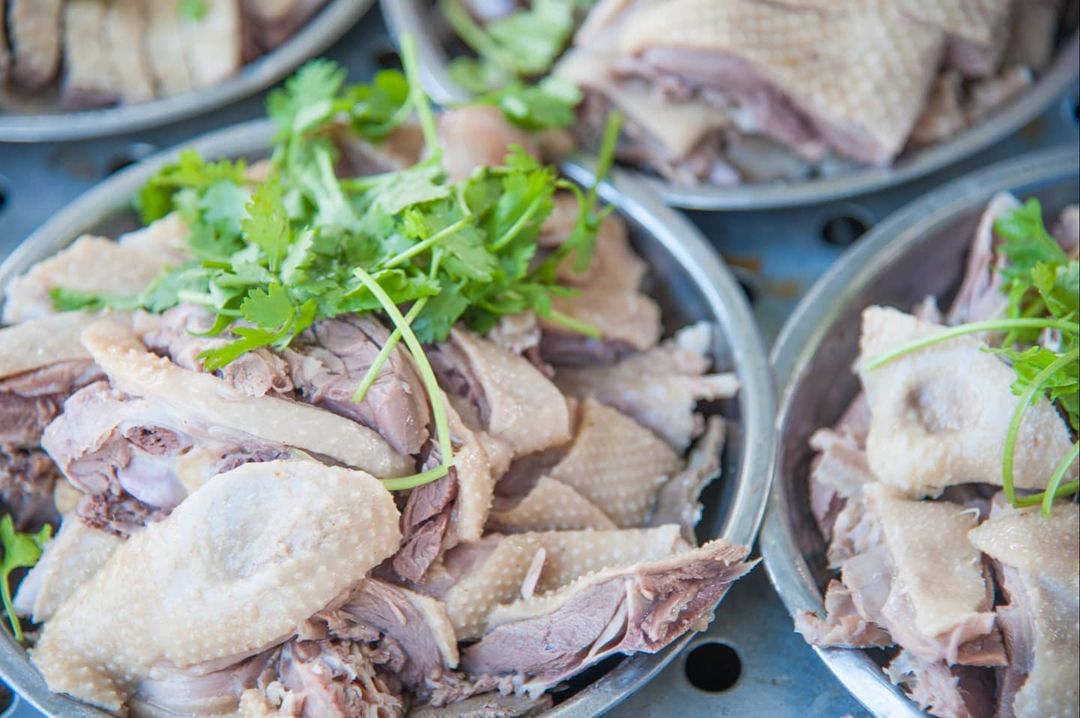 Image credit: @cntosydney
When tracing its roots, you'll find that Hainanese chicken rice developed from an old Hainanese dish called wen chang ji, which sees boiled and poached chicken served with a citrusy, ginger-garlic dip.
Miles away from Hainan within the historic Hainanese quarters of Middle Road, Purvis Street, and Seah Street, wen chang ji would later adapted by a humble Hainanese street hawker, Wong Yi Guan, into the earliest known version of Singaporean chicken rice.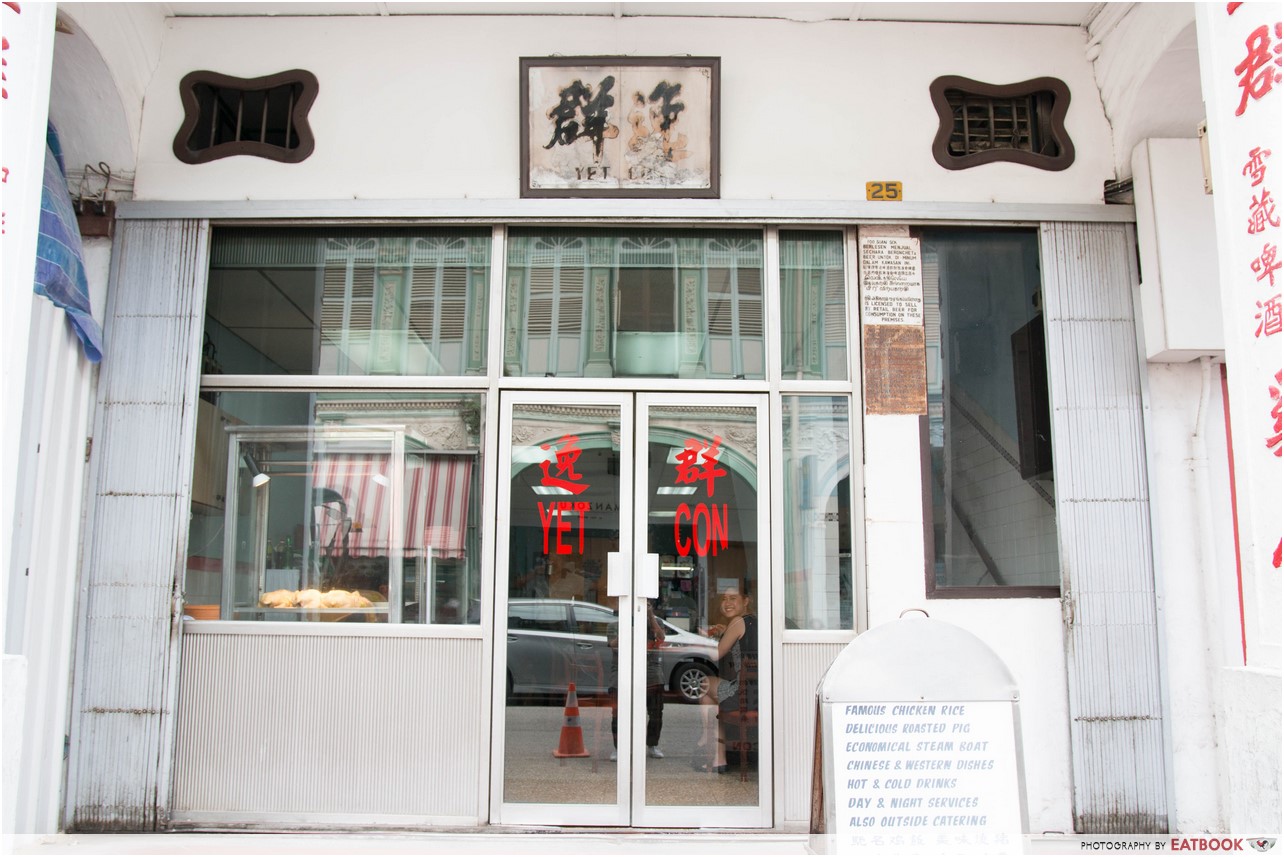 A few years later, the oldest known chicken rice restaurant, Yet Con, would open on those same streets in 1940, selling chicken rice of a similar nature to Wong's.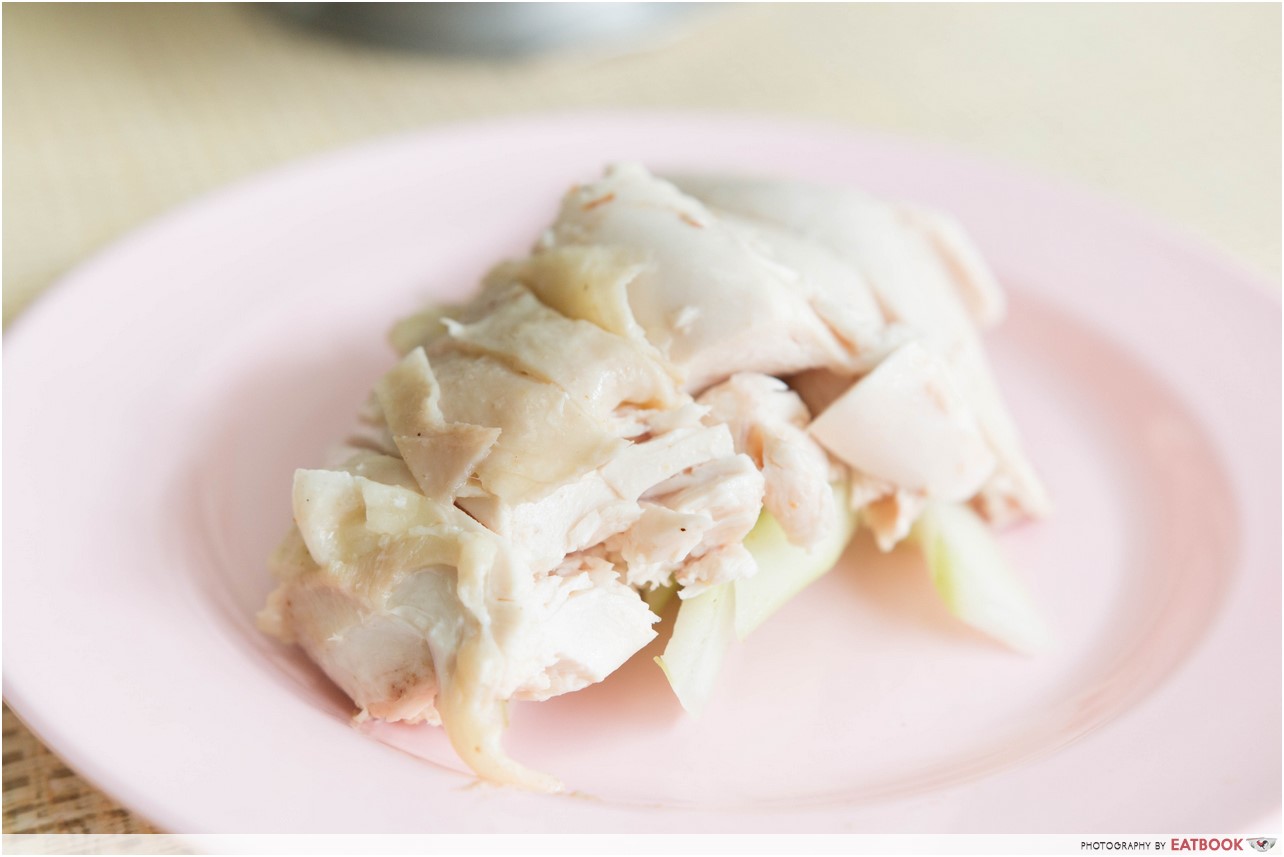 As a labourer's meal, the chicken rice of the '40s was simply meant to fill the belly and not particularly flavourful. More importantly, it is the missing link between wen chang ji and modern Hainanese chicken rice: it had no-frills poached chicken served with fragrant oily rice, cucumber slices, ginger, and chilli on the side for an added kick to the otherwise plain chicken. 
Yet Con would offer this style of chicken up until it closed in 2021. By then, it was the last stall in Singapore serving this truly old-school variant.
Unlike Yet Con, many chicken rice stalls of its era would have either faded into obscurity, or begun to offer the kind of old-school chicken rice you or I'd be familiar with these days: white chicken, prepared with a Cantonese-influenced poaching method so that its meat is mild, tender, and juicy. 
The reason for this swap is majorly due to the rise of one legendary chicken rice stall in the '50s, revolutionising the look and taste of chicken rice to a style that's still common today. 
Chicken rice is mainstream now!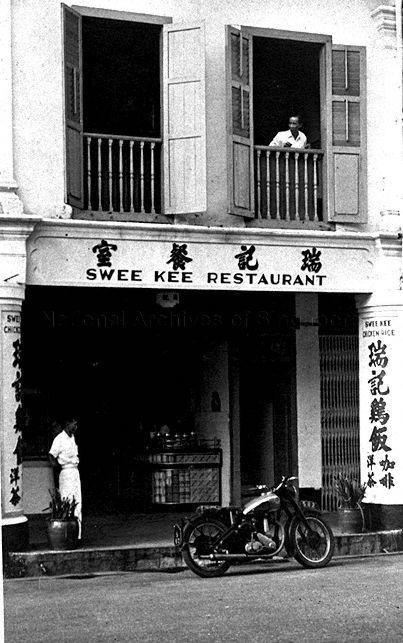 Image credit: National Archives of Singapore
If you were born in the pre-Y2K era, you probably can guess the stall that brought chicken rice into the mainstream: Swee Kee Chicken Rice, established in 1949. Swee Kee was founded by Mr. Moh Lee Twee, who had studied under OG chicken rice hawker Wong Yi Guan!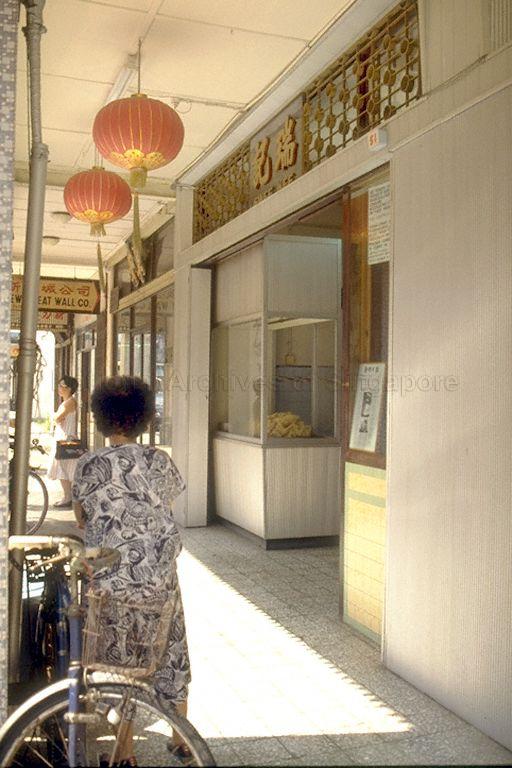 Image credit: National Archives of Singapore
At its prime, Swee Kee was the place to be if you wanted to have some chicken rice with the fam. Even acclaimed local chef Violet Oon had once famously claimed the stall to be the best of the '50s and '60s. 
Not only was it the first stall that truly popularised chicken rice as a dish for the masses, stalls all over Singapore copied the specific style and presentation of chicken rice offered by Swee Kee, though few could match up to what was said to be a truly one-of-a-kind plate of chicken rice.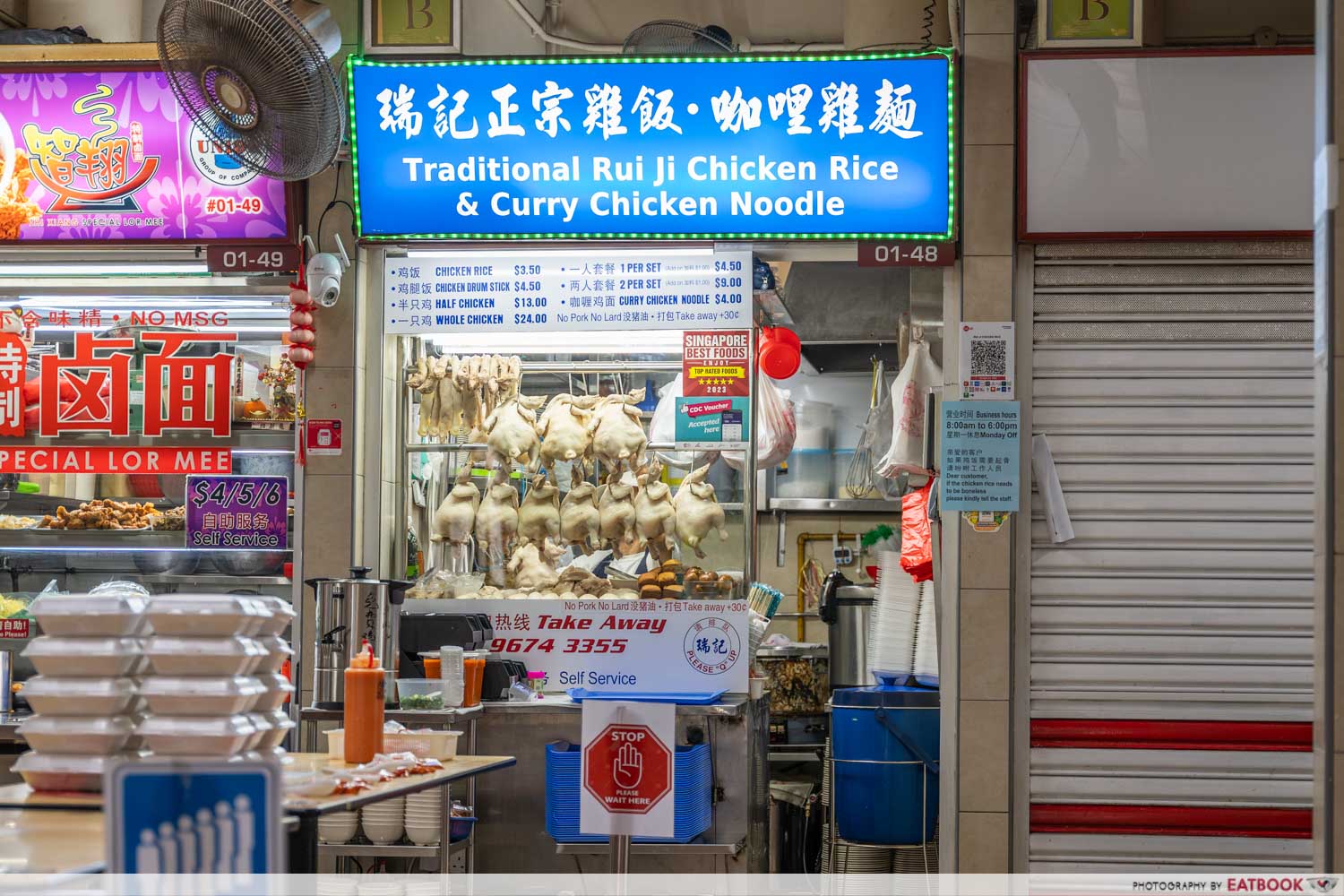 As Swee Kee abruptly closed in 1997 with no official successors, it seemed that any chance of understanding just what caused Swee Kee's overwhelming influence on our national dish was lost to me. Then, a stall that was using Swee Kee's recipe serendipitously popped up in Toa Payoh in 2023.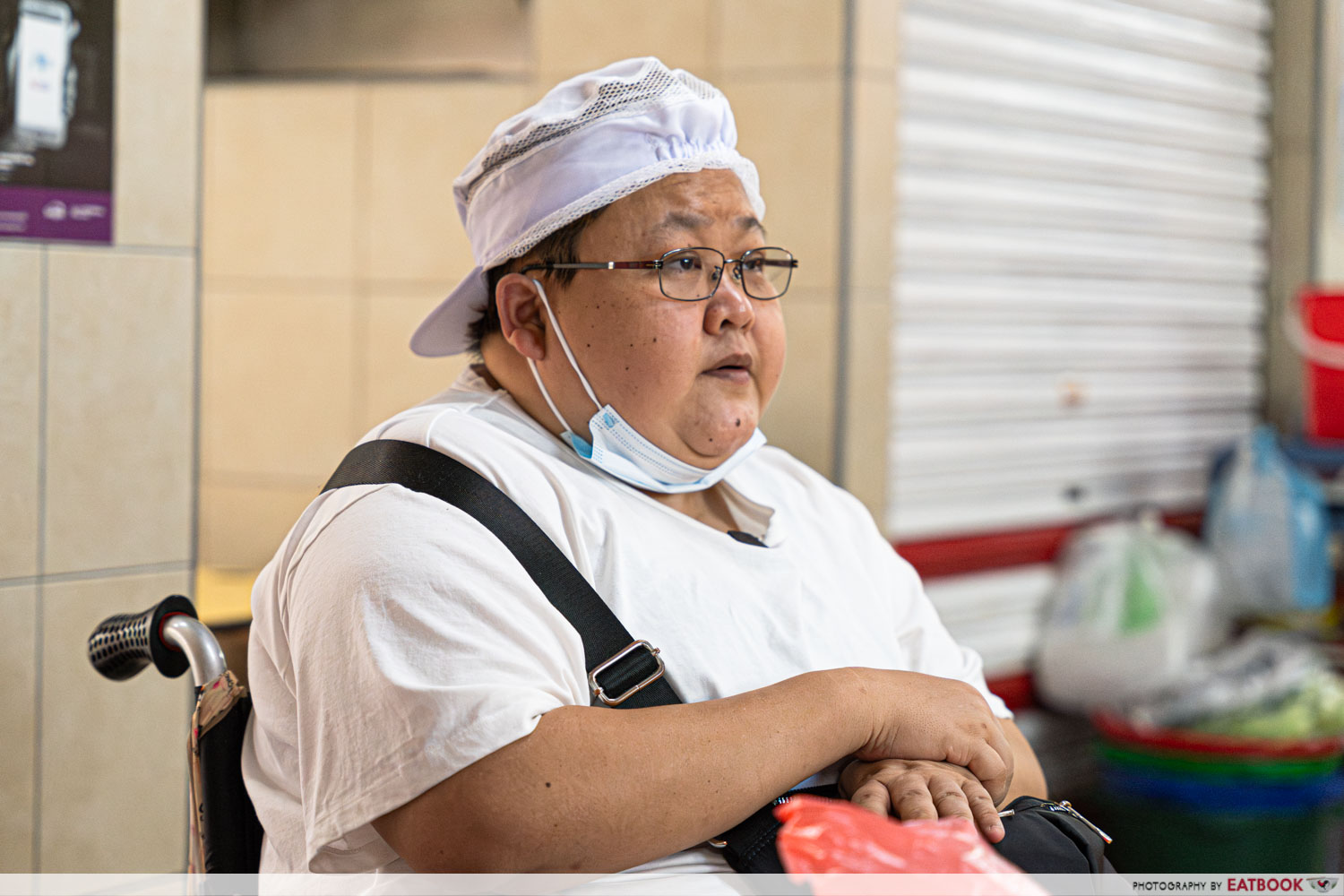 Named Rui Ji Traditional Chicken Rice and Curry Noodle, the stall is run by distant relatives of Mr Moh: siblings Jass Lee and Joseph Tan. According to Jass, it was her love of chicken rice growing up that had originally led her to learn the ropes under Swee Kee's wing, thus inheriting the famed recipe that they now use for the chicken rice at Rui Ji.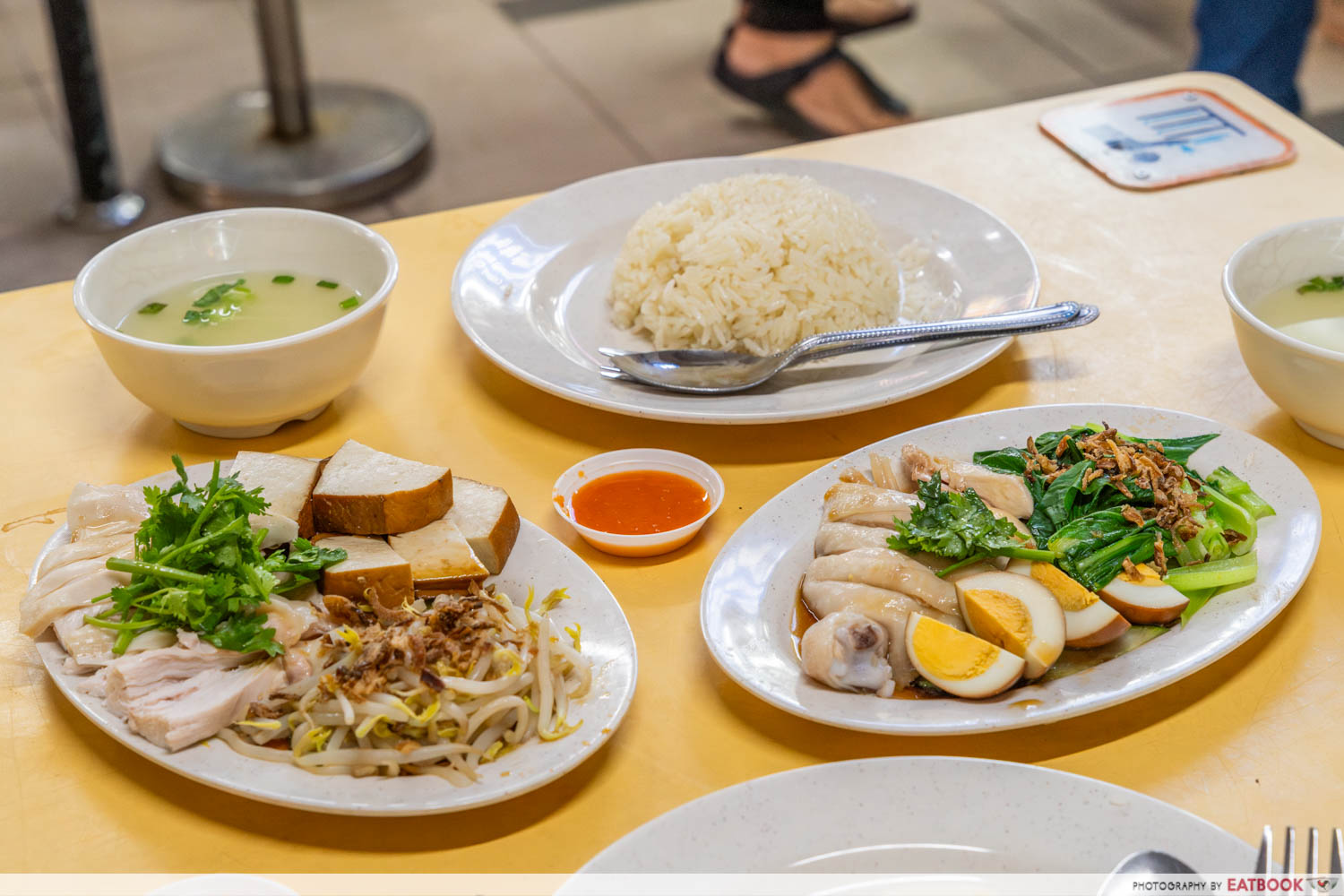 Rui Ji's chicken rice is of the white variety, with cucumber slices, a light soya sauce dressing, house-made citrusy chilli and ginger, plus a clear bowl of chicken broth. Order a set, and you also get extra items such as tofu, braised egg, and green veggies. This legendary chicken rice looked very much like regular chicken rice from any hawker centre.
Jass recommended we try the chicken breast, commonly said to be the toughest, driest part of the chicken. Served chilled with a delicate, gelatinous layer of fat between skin and meat, it was the juiciest morsel of chicken breast I've ever had.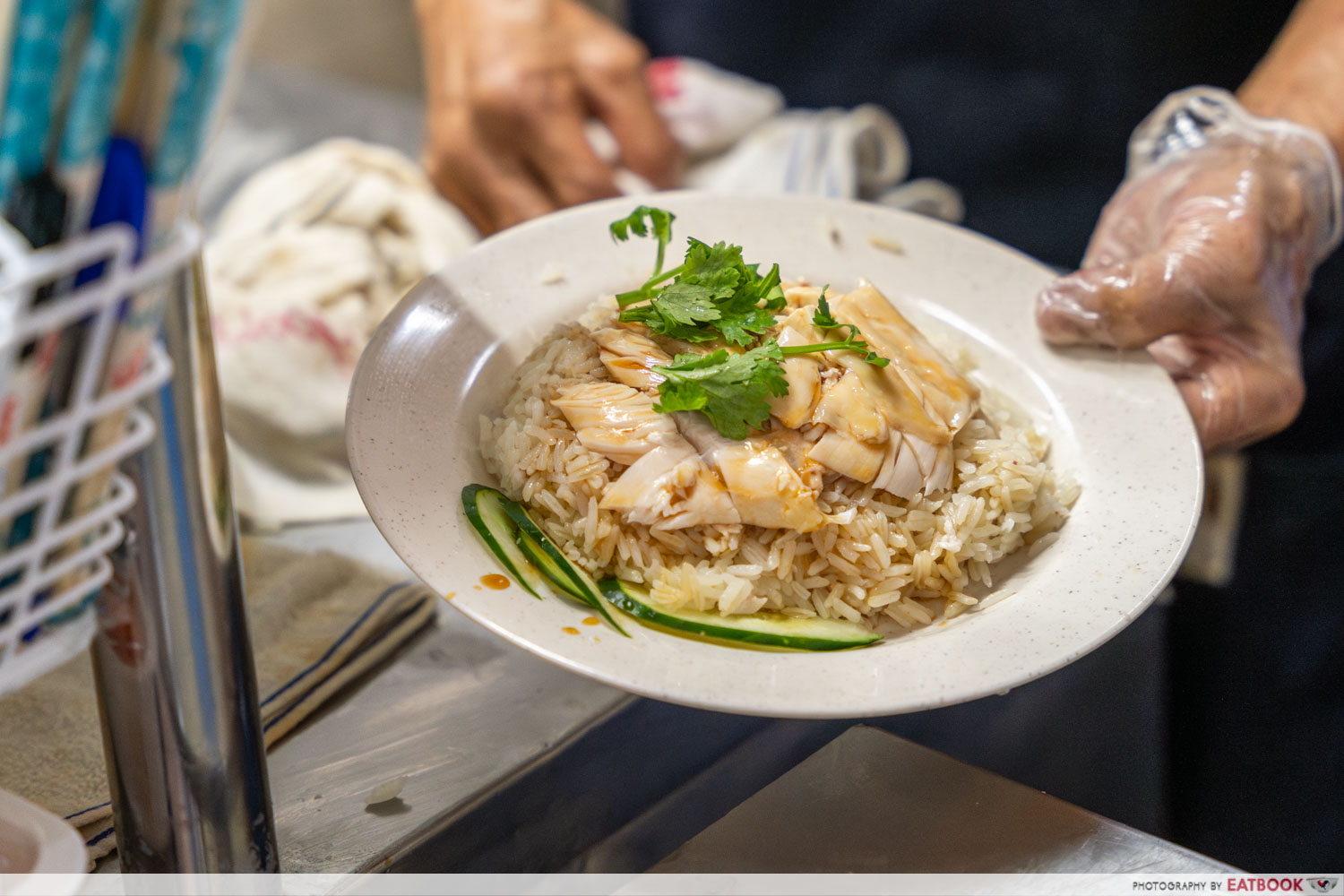 Watching them prepare the chicken rice, it honestly didn't look much different from any other chicken rice stall. Rui Ji's secret was that they simply "follow[ed] the recipe." 
Every step of the process, from the precise ratio of ingredients to the plating, was executed with unparalleled attention to detail. Perhaps it's this meticulousness and standardisation of a winning recipe, passed down to the siblings today, that led Swee Kee to kickstart the chicken rice revolution back then. 
Try The Famous Swee Kee Chicken Rice Recipe At This Toa Payoh Stall
Chicken rice is atas now!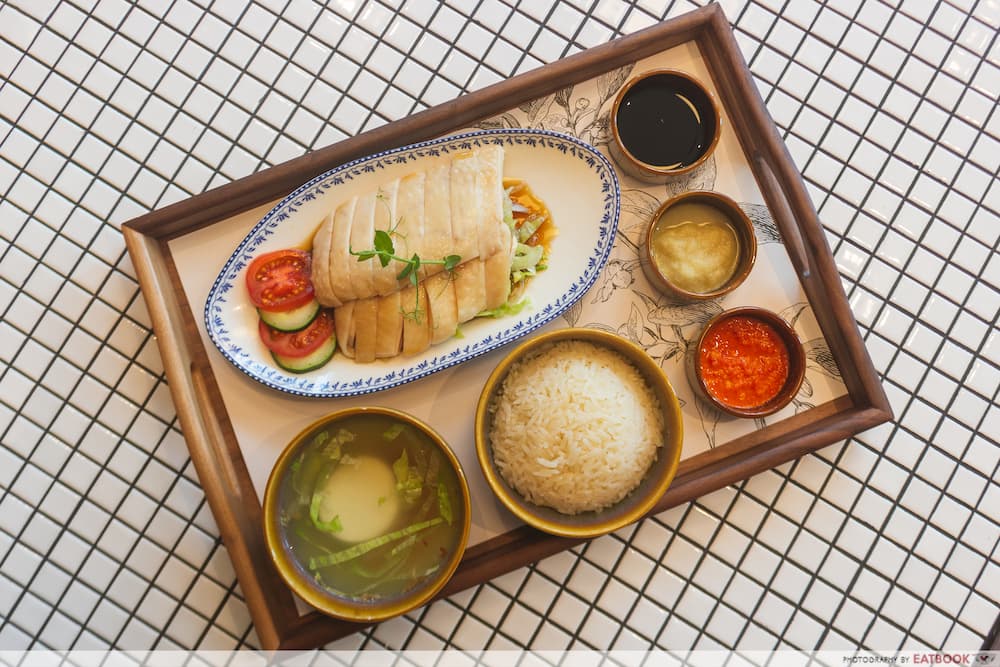 Fast forward to 1971, and Singapore's most expensive, most atas chicken rice entered the scene. Initially priced at a whopping $3.50, you can still get Chatterbox's Mandarin Chicken Rice at $25++ today—just slightly more affordable than it was pre-pandemic ($27++).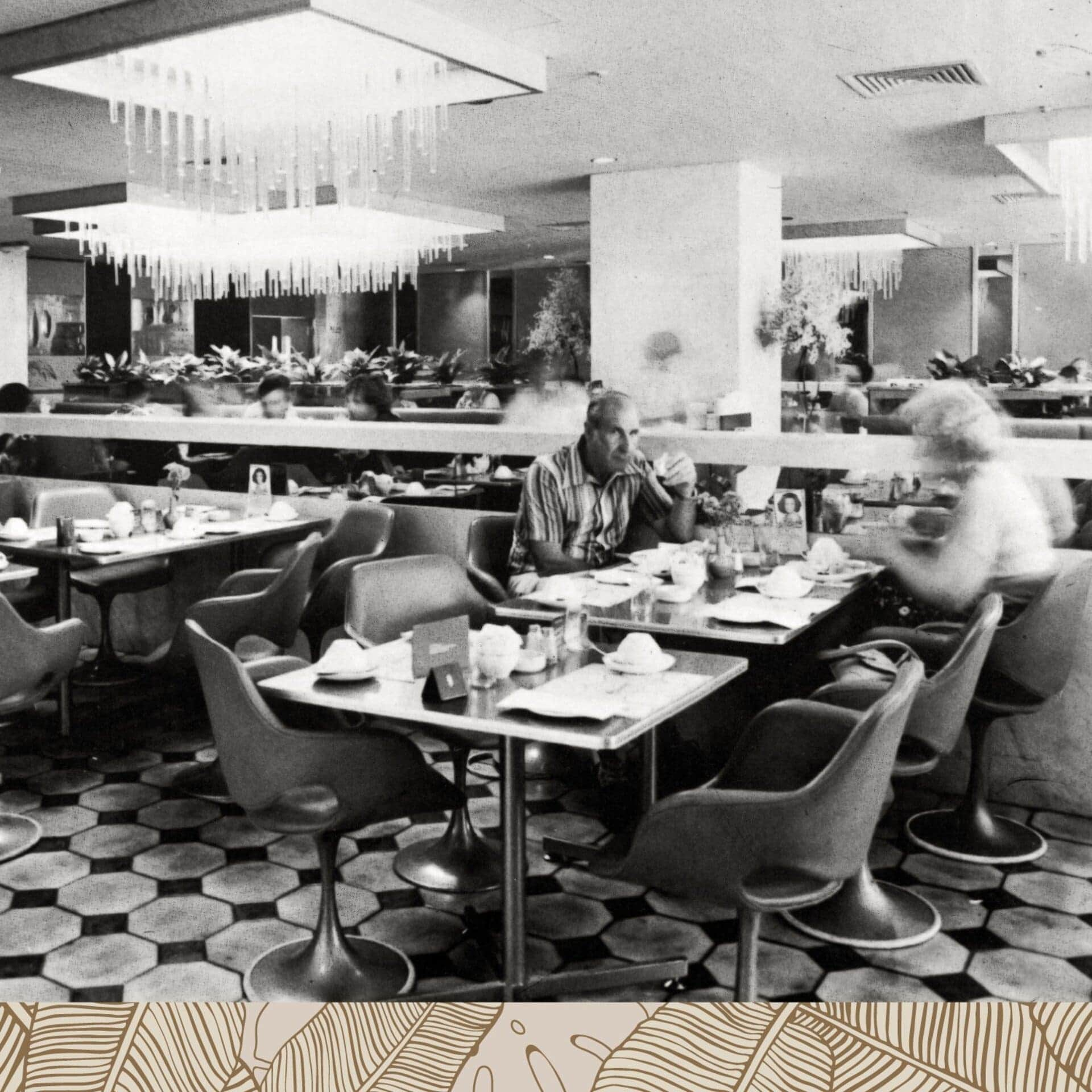 Image credit: Chatterbox
Chatterbox made $1.6 million off its classy, beautifully presented chicken rice set in 1983 alone, becoming the most popular chicken rice joint of the '70s and '80s. It wasn't just the novelty that enthralled Singaporeans to splurge on elevated hawker food—their chicken rice was legitimately good.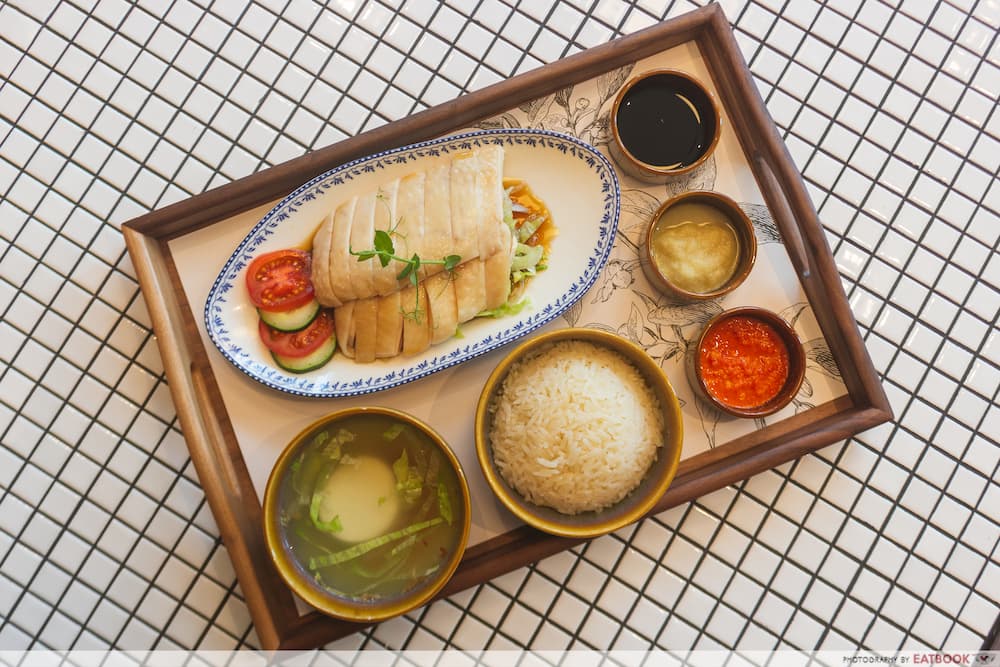 Judging from a news article written in 1976, Chatterbox's recipe wasn't all that different from any other stall of the time, but one thing Chatterbox had in spades was quality, with their pick of the best ingredients and no shortage of skilled chefs in the kitchen.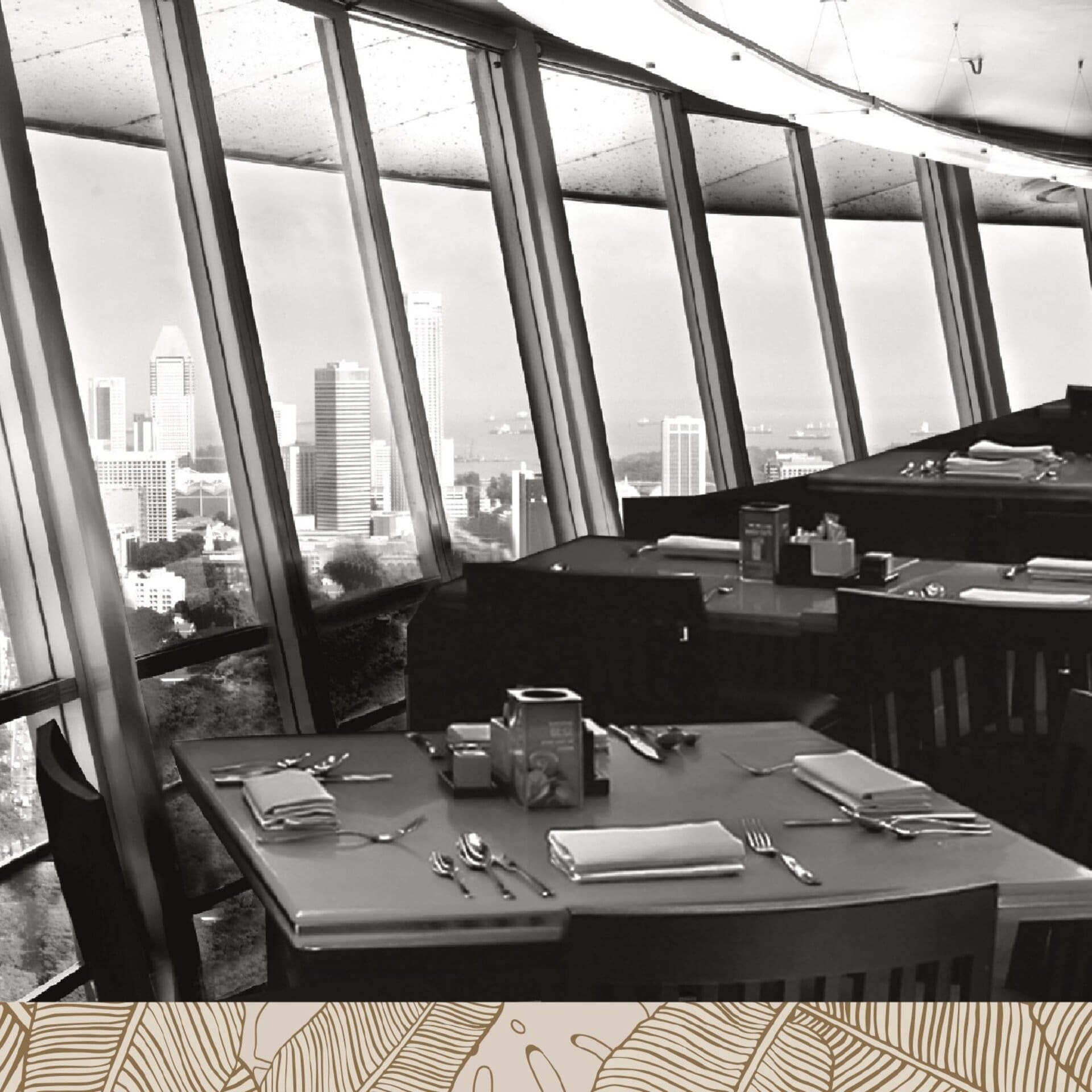 Image credit: Chatterbox
It also signalled a shift in the status of the humble hawker dish. Back then, offering local food in luxury hotels instead of typical, inoffensive continental cuisine was unheard of. To do so at Singapore's top luxury hotels was an unspoken declaration that the unassuming chicken rice was now a world-class dish. 
The atas gets normalised
On the local level, the influence of Chatterbox's chicken rice on our normie hawker dish is evident in more ways than one. Not only did Chatterbox introduce the idea of chicken rice sets—the most common way to get your chicken rice these days—they also brought in the concept of boneless chicken rice, emulated by many stalls such as my go-to in Bukit Timah Food Centre, Seng Heng Hainanese Boneless Chicken Rice.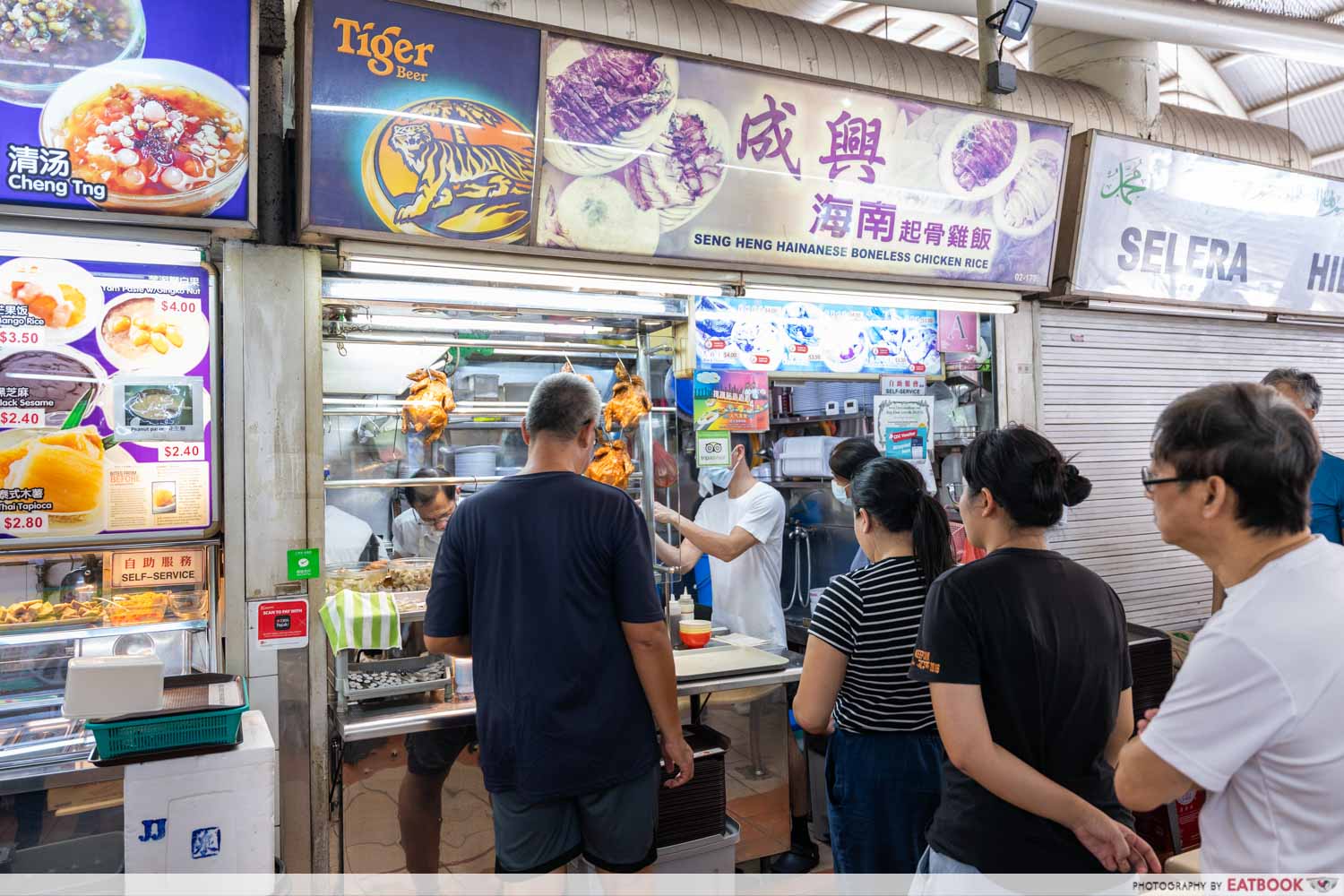 As one of the OG Bukit Timah hawker stalls, Seng Heng has been around for 40-odd years and was my main comprehension of what chicken rice was, growing up: an affordable, comforting dish from the beloved neighbourhood stall. It may not be the most historically important or famous like Tian Tian, but it informed the core memory of what chicken rice was to me, an average Singaporean.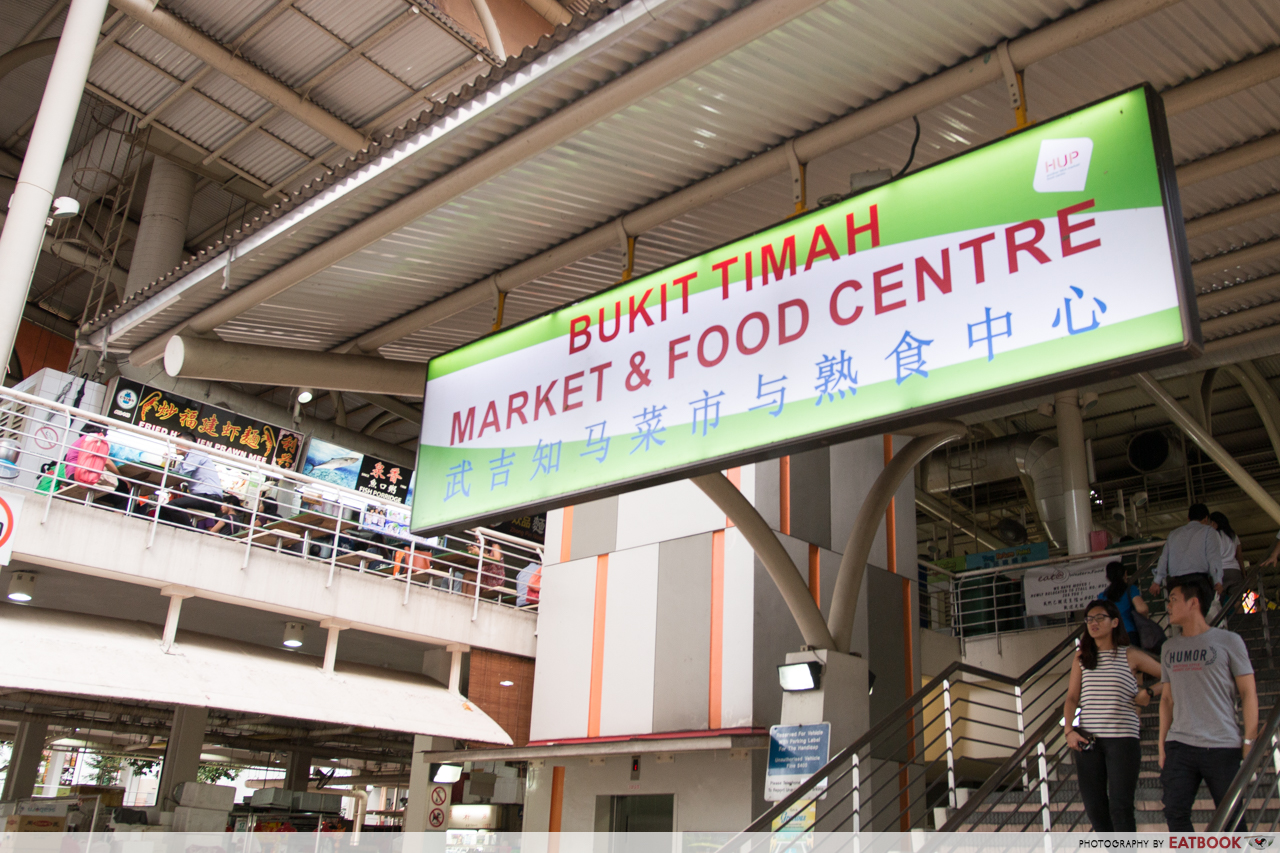 Why talk about the neighbourhood chicken rice stalls? Because it wasn't just the effect of prime movers such as Chatterbox or Swee Kee fueling the changing face of chicken rice, but the widespread adoption of popular trends among chicken rice hawkers everywhere, Seng Heng included. 
During our chat, second-generation hawker Lee Jia Ming shared that Seng Heng didn't start out selling the boneless chicken rice they're known for, but began to do so in response to changing customer preferences.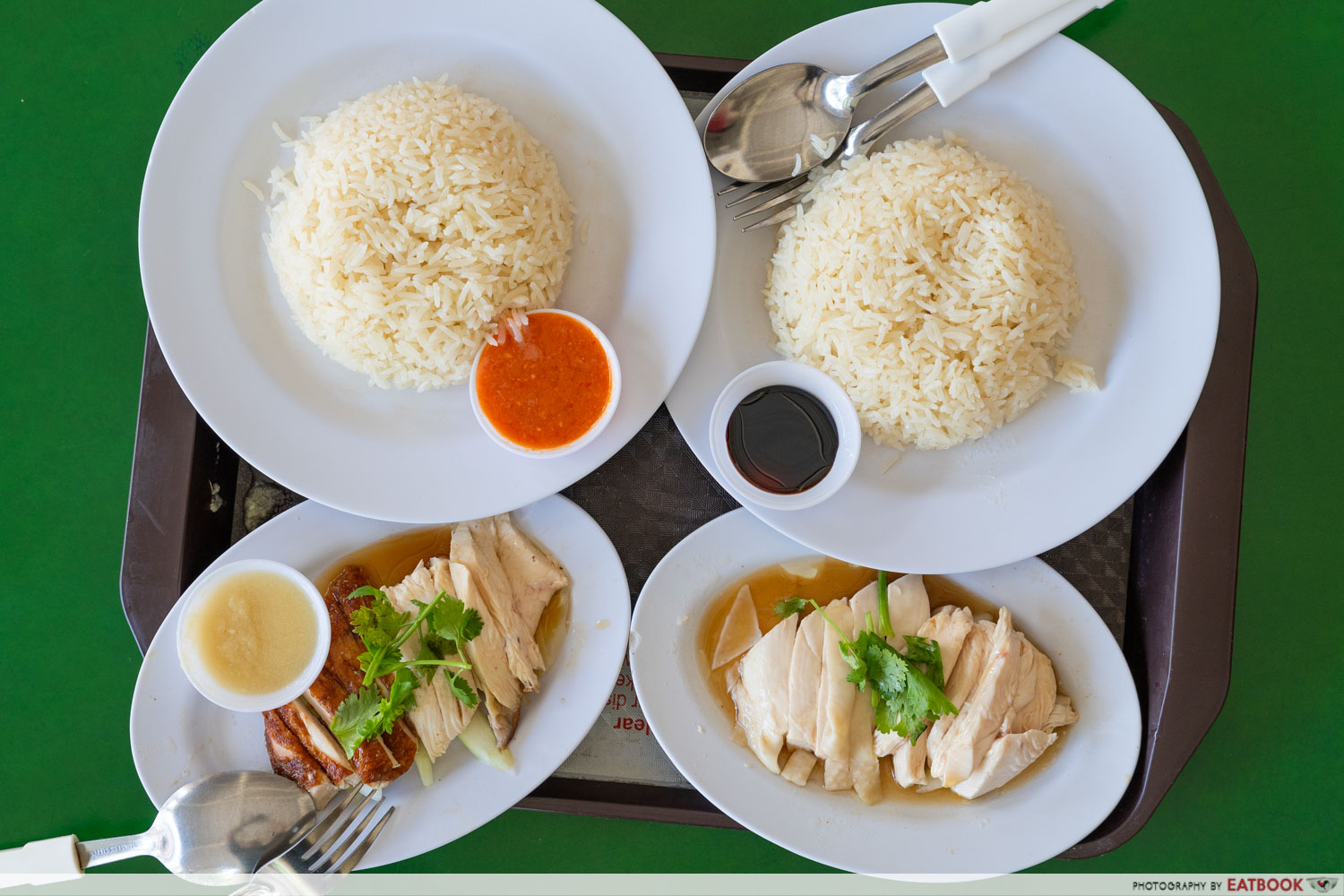 People loved it. A recent customer told him that they even "buy the chicken rice, then they freeze up for 48 hours, then after that they fly to London just for their kid to eat." 
The many forms of chicken rice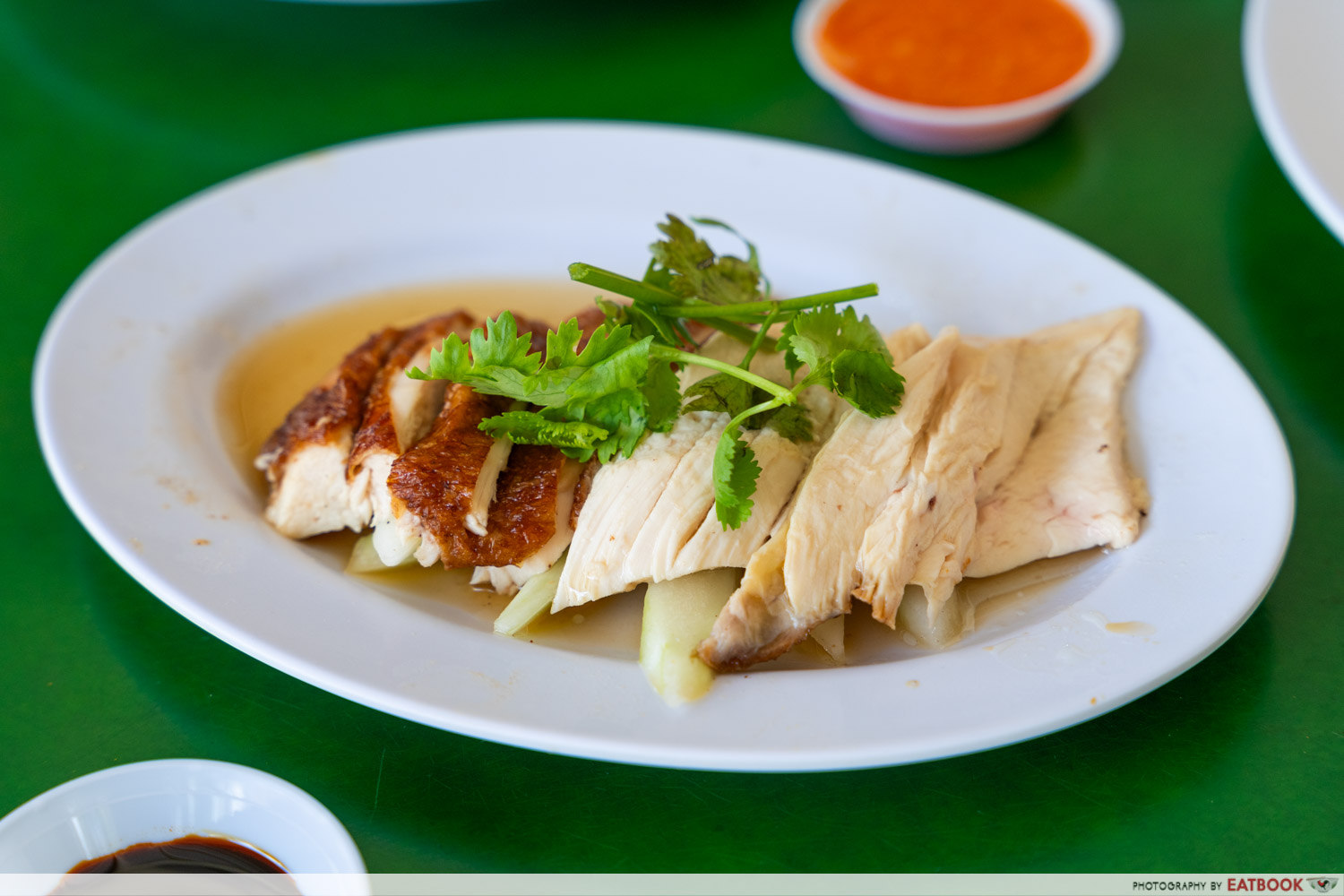 Personally, I am a huge fan of the boneless, roasted variety at Seng Heng, despite steamed chicken breast being my go-to at any other stall. The ease of not having to pick out meat from bone, plus the succulent, savoury skin of their version of roast chicken is why I tend to end up in the 30-minute long queue at their stall during lunch time. 
Even with my typically unmoveable preferences, I liked having the choice between roast and steamed, but roast chicken has been a small point of contention amongst chicken rice sellers that hold fast to tradition.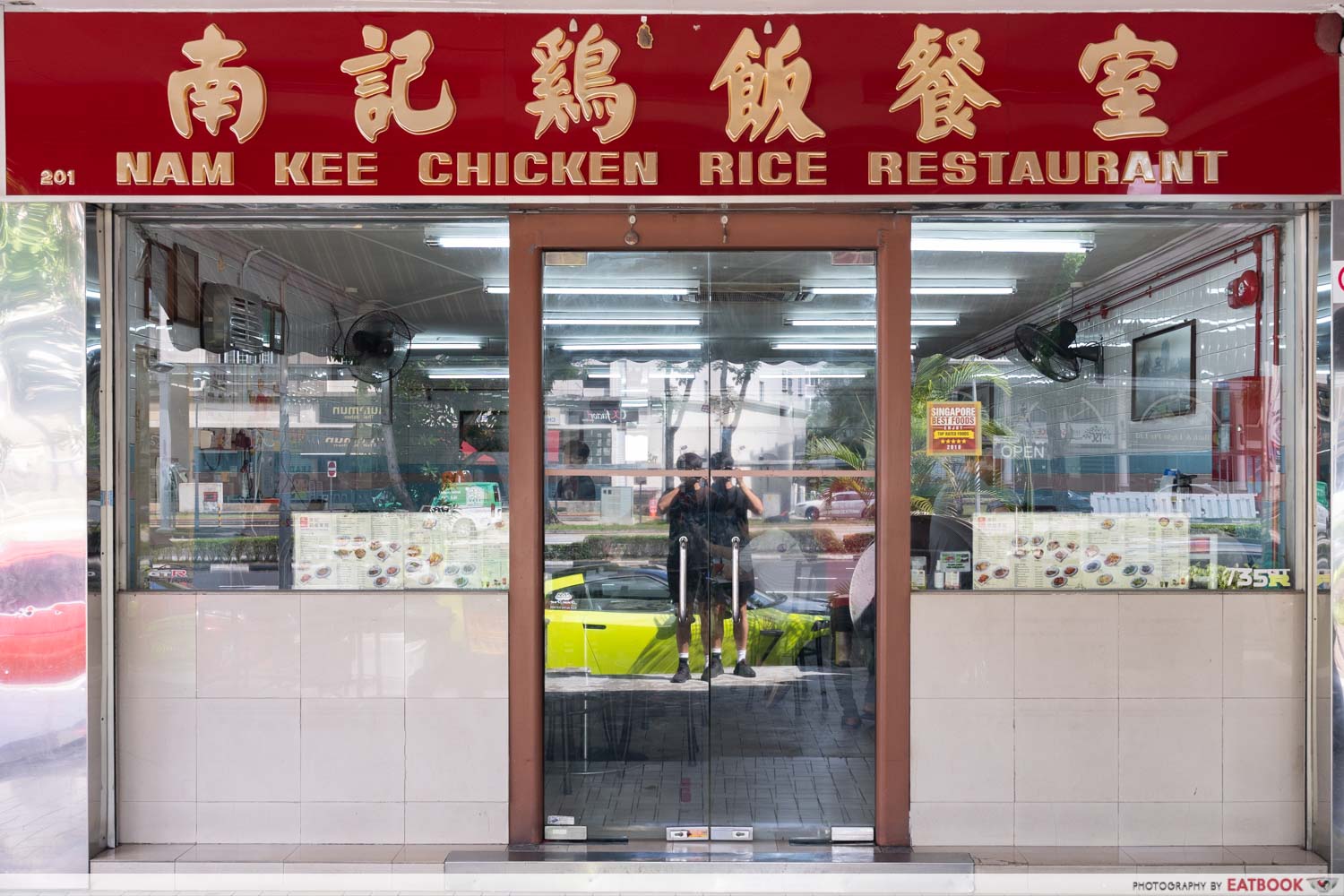 Rui Ji, for example, is set on only offering traditional steamed chicken; another long standing chicken rice brand, Nam Kee Chicken Rice, has gone the other way to embrace both sides of the coin.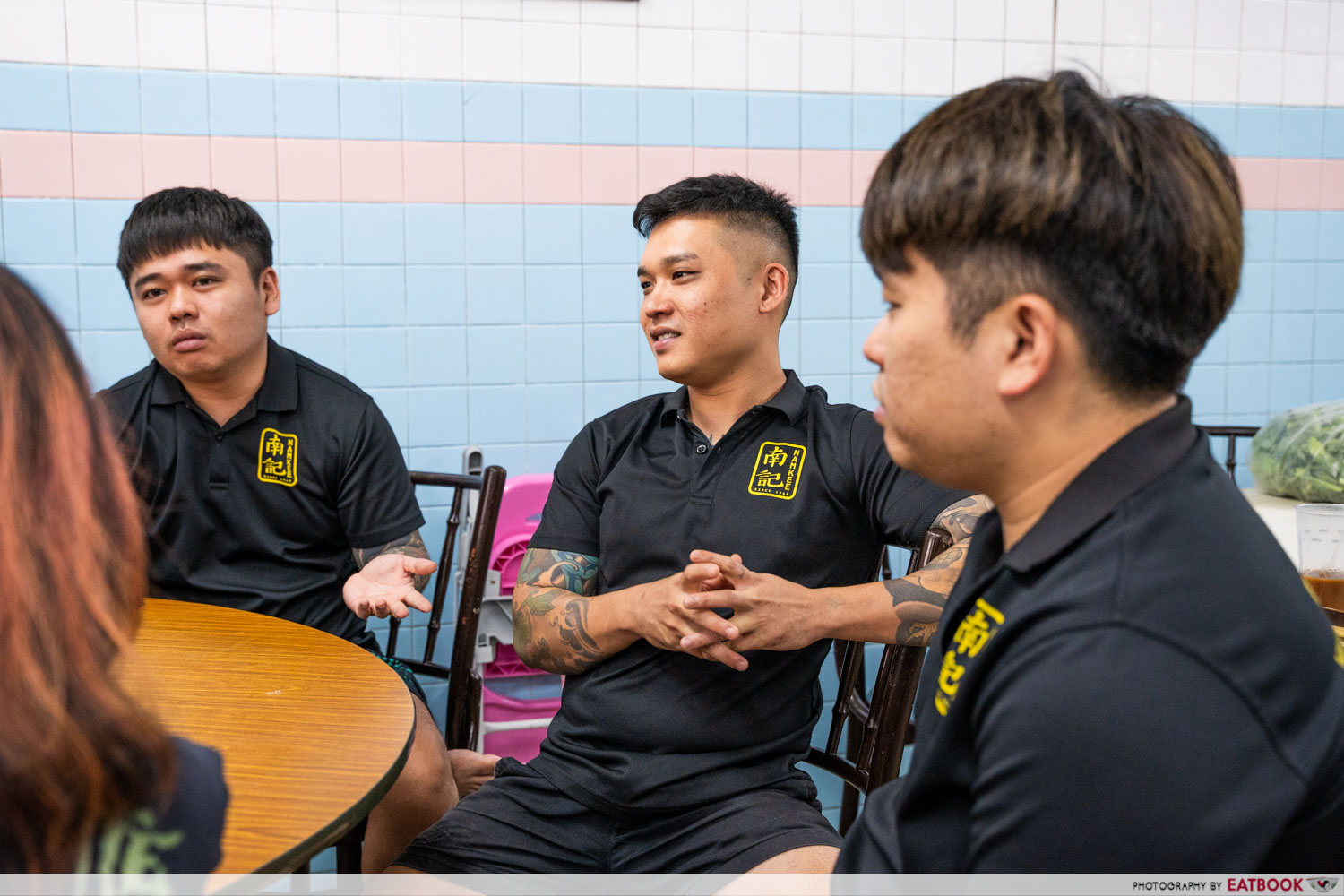 Founded in 1968, Nam Kee Chicken Rice currently is run by three brothers: Ken, Dave, and Lincoln. Their grandfather had started Nam Kee after emigrating from Hainan, and while their father carried on running the restaurant after him, the trio had left to pursue careers in the banking industry, but later chose to collectively return and continue the family legacy upon their father's retirement.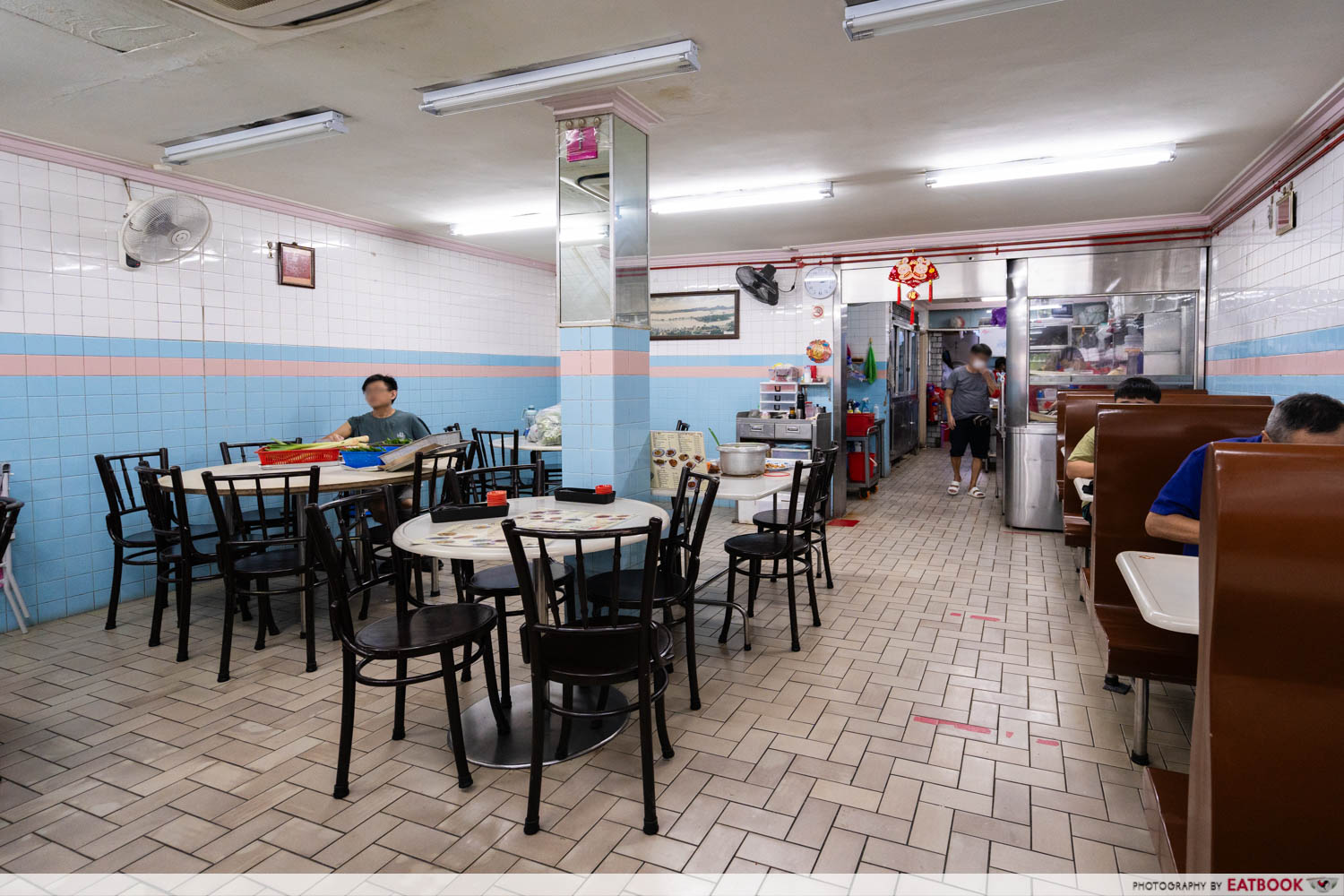 To make such drastic career moves is no small feat, but to the brothers and their families, "Nam Kee [was] more than a business… but a way of life".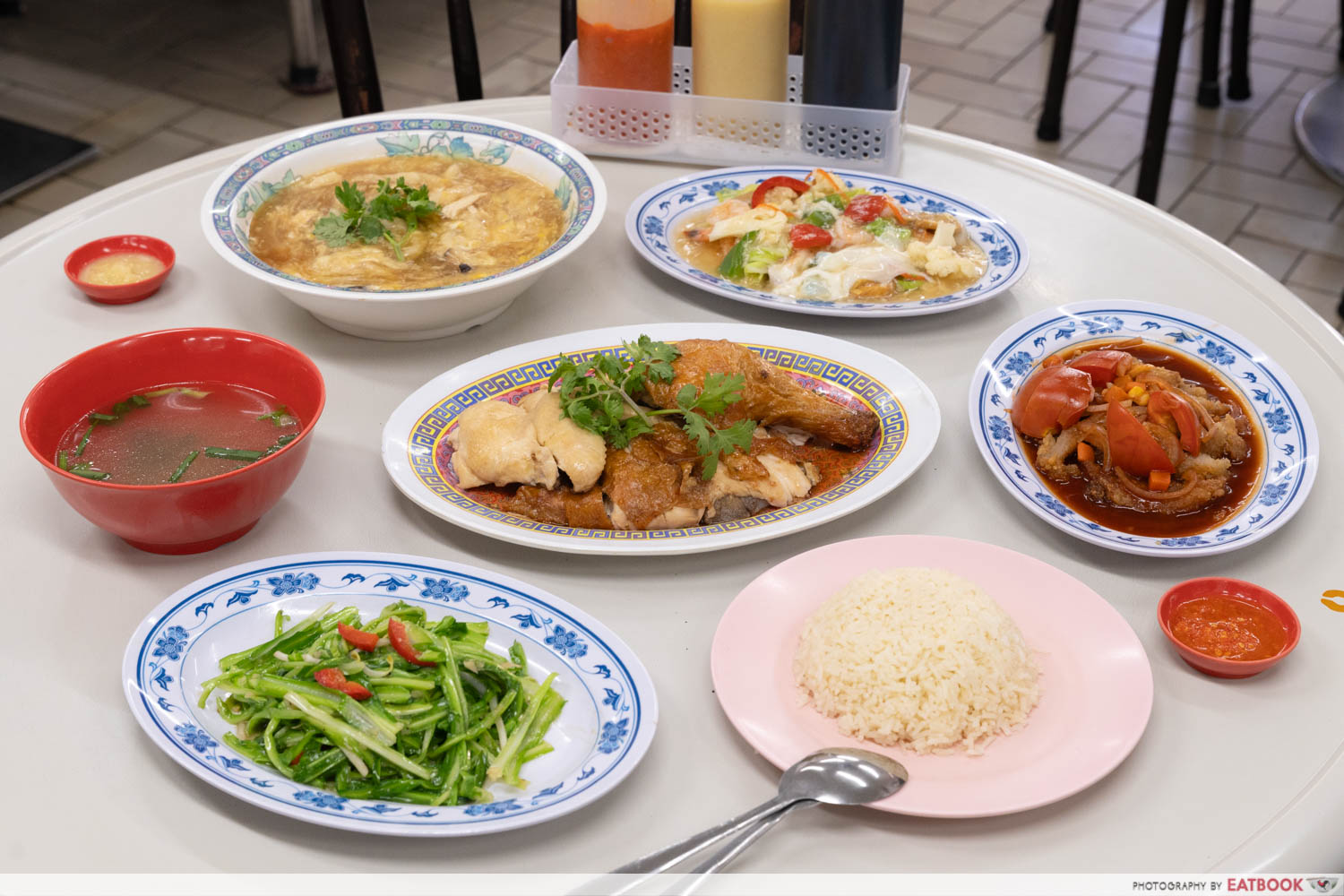 Having grown up around chicken rice their whole life, the brothers offered keen observations on the evolution of the dish over time and what Nam Kee has done to adapt to changes, including adding roasted chicken rice to their extensive menu. As Singapore's second most popular variant of the dish, they mentioned that it would be remiss not to offer it, even if it was an invention brought over from Hong Kong and hence not considered traditional.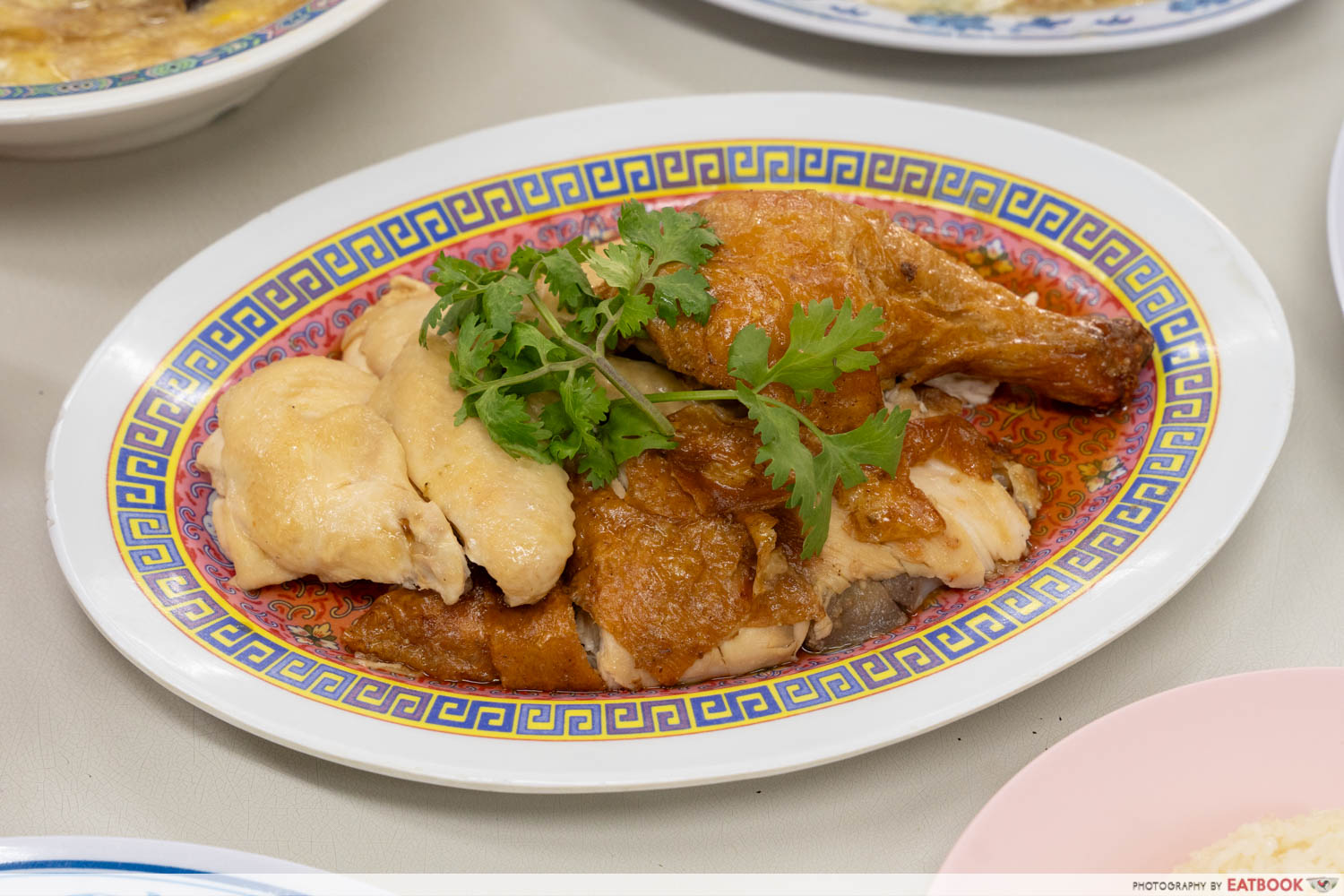 And if it was spitting on tradition brought about by their Hainanese forefathers, well, "Who could precisely say what traditional chicken rice is, these days?" Lincoln asked.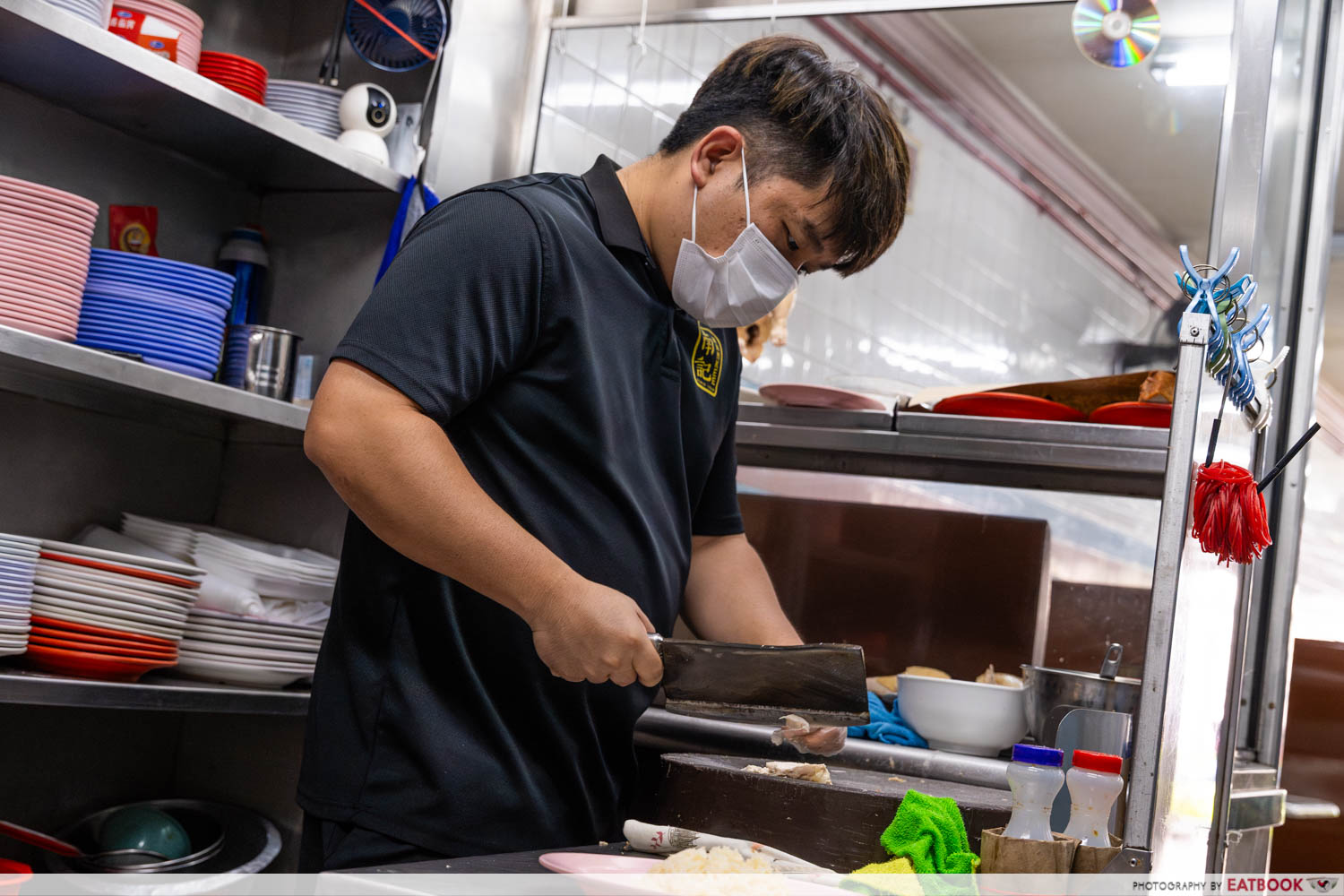 Perhaps it is because chicken rice has adapted to Singaporean tastes that the dish in general is so popular. At the end of the day, the roasted versus steamed debate is still about chicken rice, albeit different variants of the same dish. 
Chicken rice is all about the rice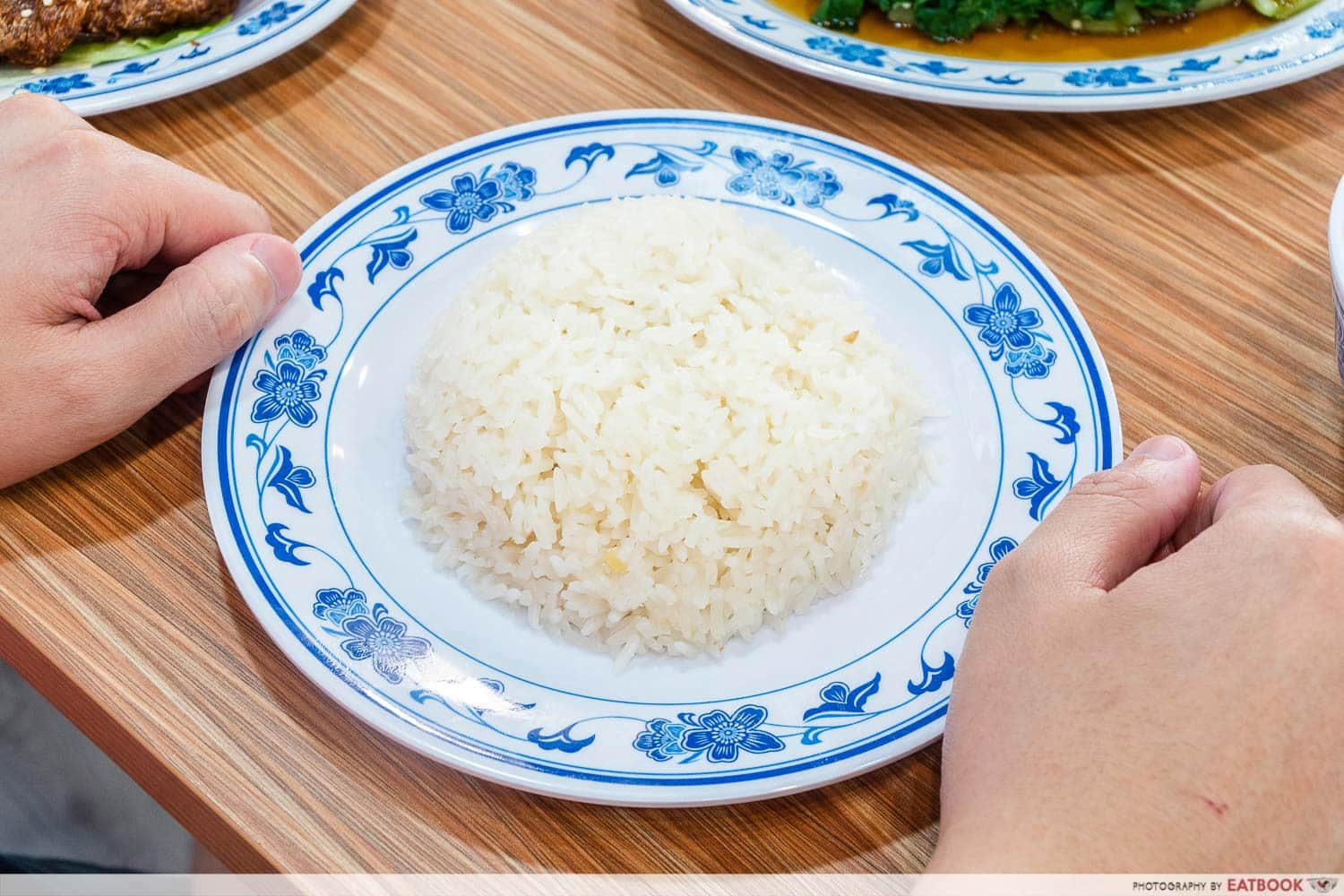 While the chicken has apparently seen major changes to its components over time, something that has stayed the same seems to be the necessity of fragrant chicken rice. 
Fragrant, oily rice was initially utilised as a way to balance out the plainer chicken of the past. In the words of Lincoln, "The chicken ah, is just really put in boiling water without anything. So it's tasteless, but the rice is fragrant."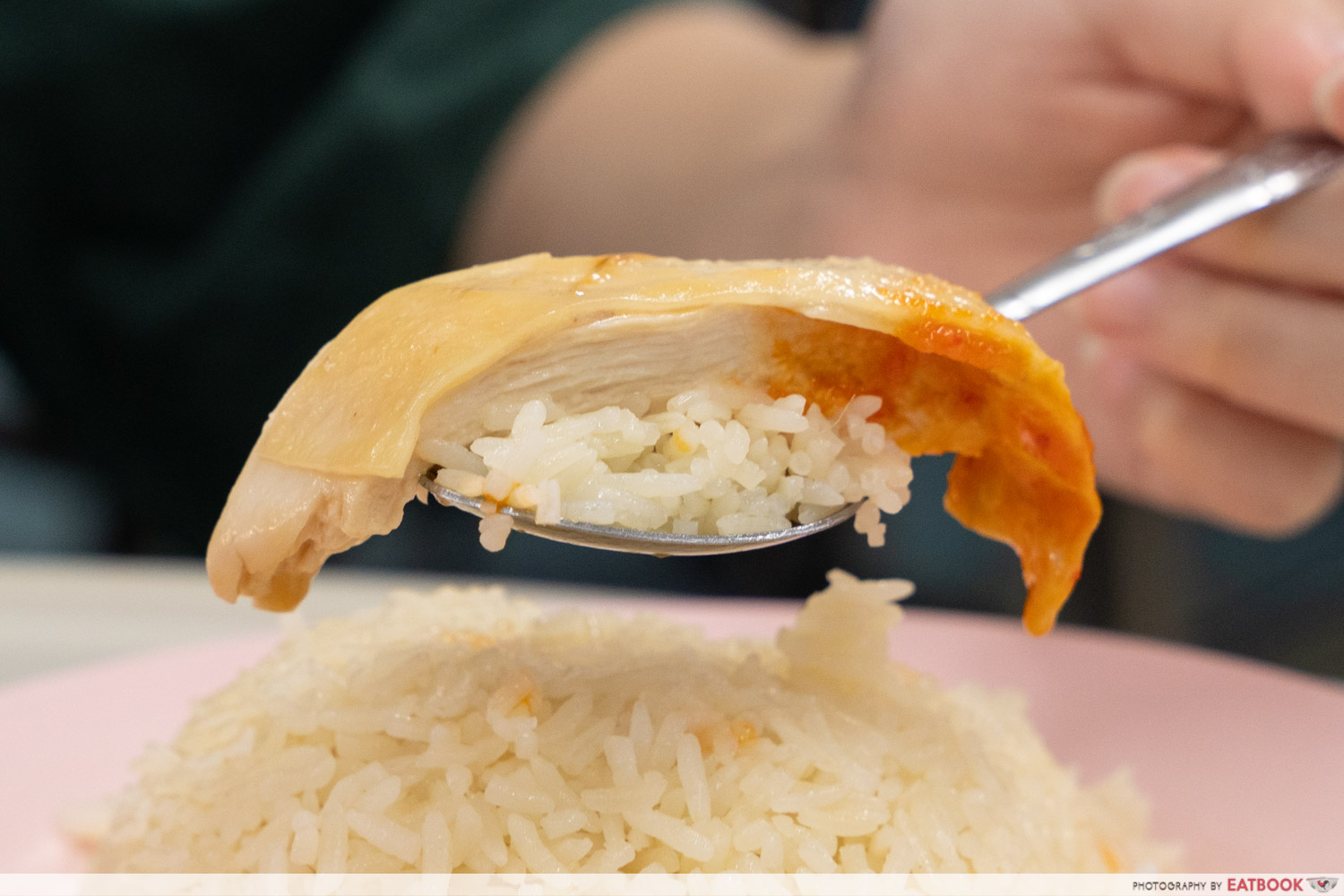 Eventually though, it became an expectation that a good plate of chicken rice must possess both tender chicken and fragrant rice, even as the chicken got more flavourful over time. According to Jass, the rice is the first thing she'll check on every plate, "I will always look at the rice. If the chicken rice is nice, the whole chicken is nice."
Still, the key to a fragrant plate of chicken rice has also changed throughout the years, according to the Nam Kee brothers. 
Cooking the rice with chicken fat and ginger is a must. Gone, however, is the aroma imparted from steaming the rice over a charcoal fire, in favour of the faster, less laborious method of using a rice cooker and more aromatics.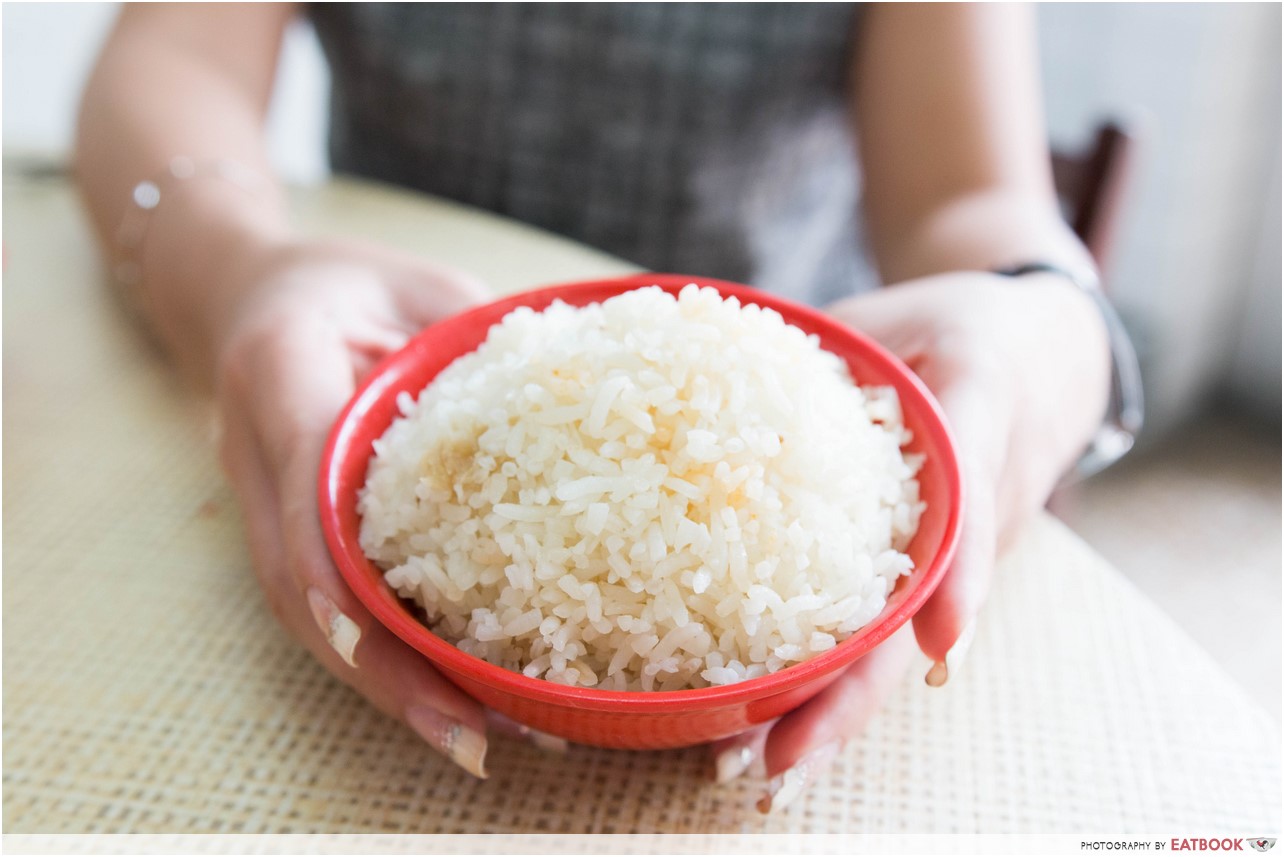 Interestingly, it was mentioned that the way we eat chicken rice has changed as well. In the past, using a bowl and chopsticks was common to better enjoy the rice's aroma, a feature you'd find in Yet Con but not Nam Kee, where it's served on a plate like many other stalls.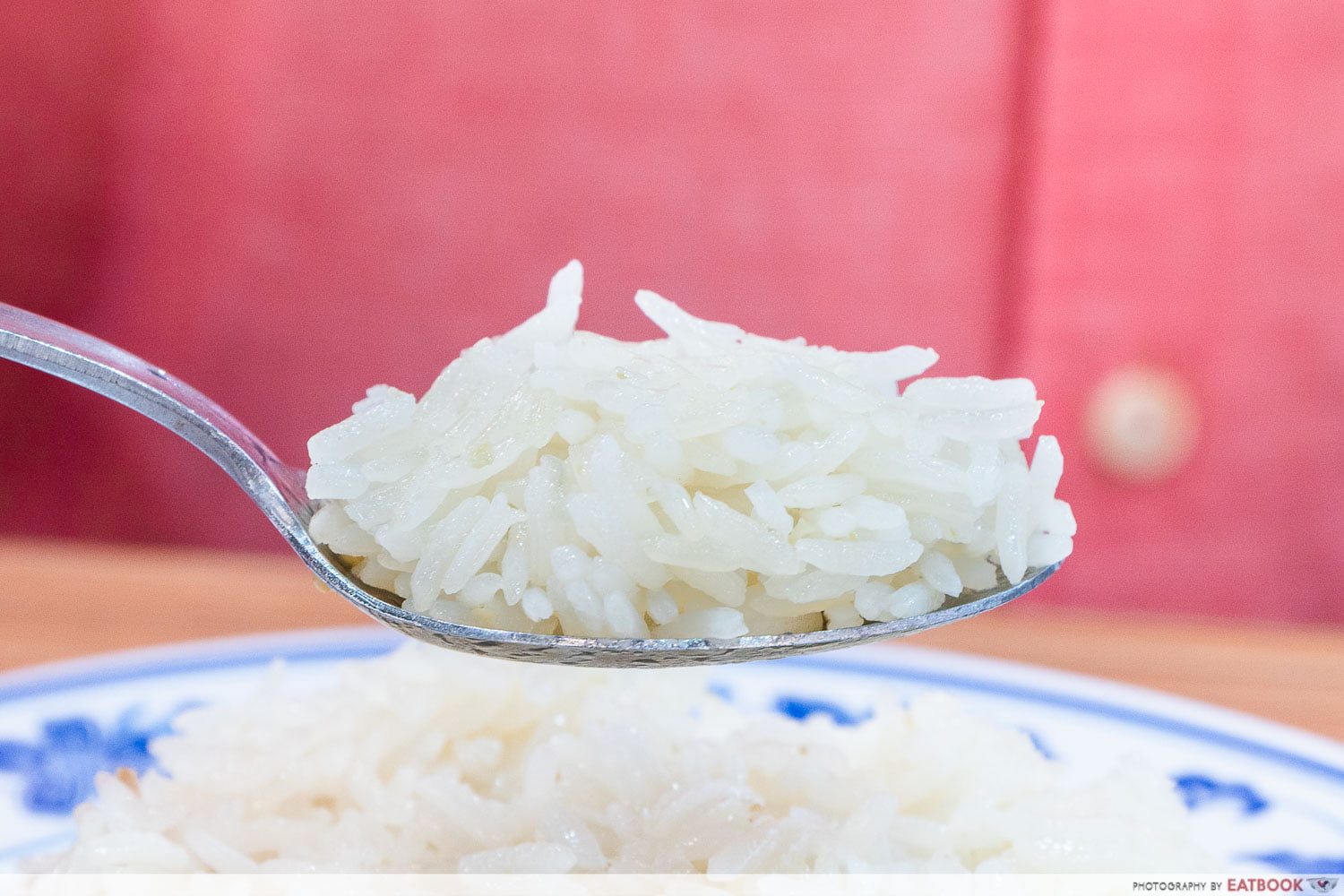 As more people beyond the Chinese community began consuming chicken rice, dropping the chopsticks and serving both chicken and rice together on a plate was probably more convenient and caught on with the masses. 
Chicken rice is everywhere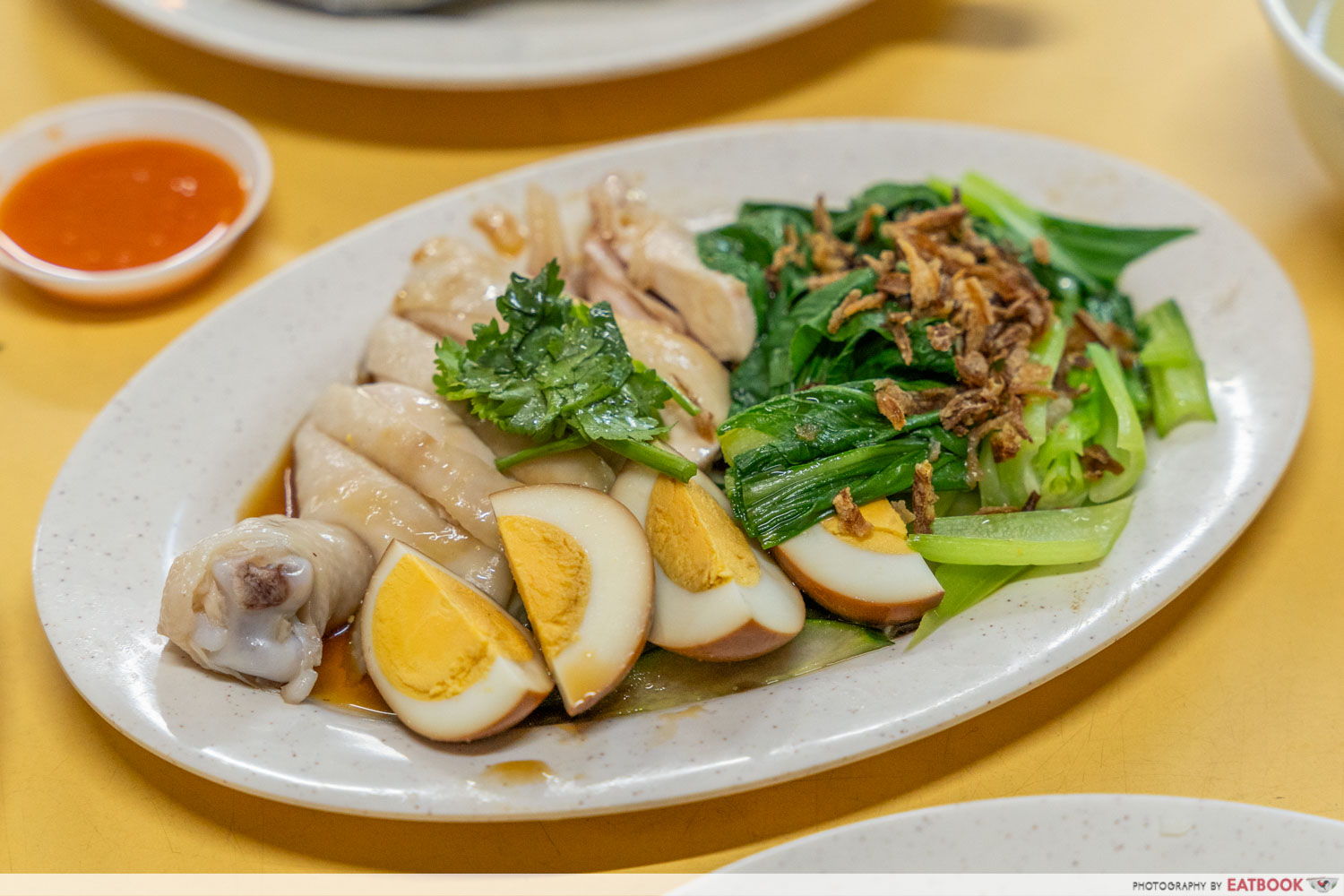 So we have periods of mass popularity, a recipe ever-evolving to accommodate Singaporean tastes and preferences, and ever-fragrant rice. And chilli too, because our island is obsessed with spiciness. But does all this really stack up to create the ultimate Singaporean dish?
The answer, as I gathered from all my interviewees, was yes.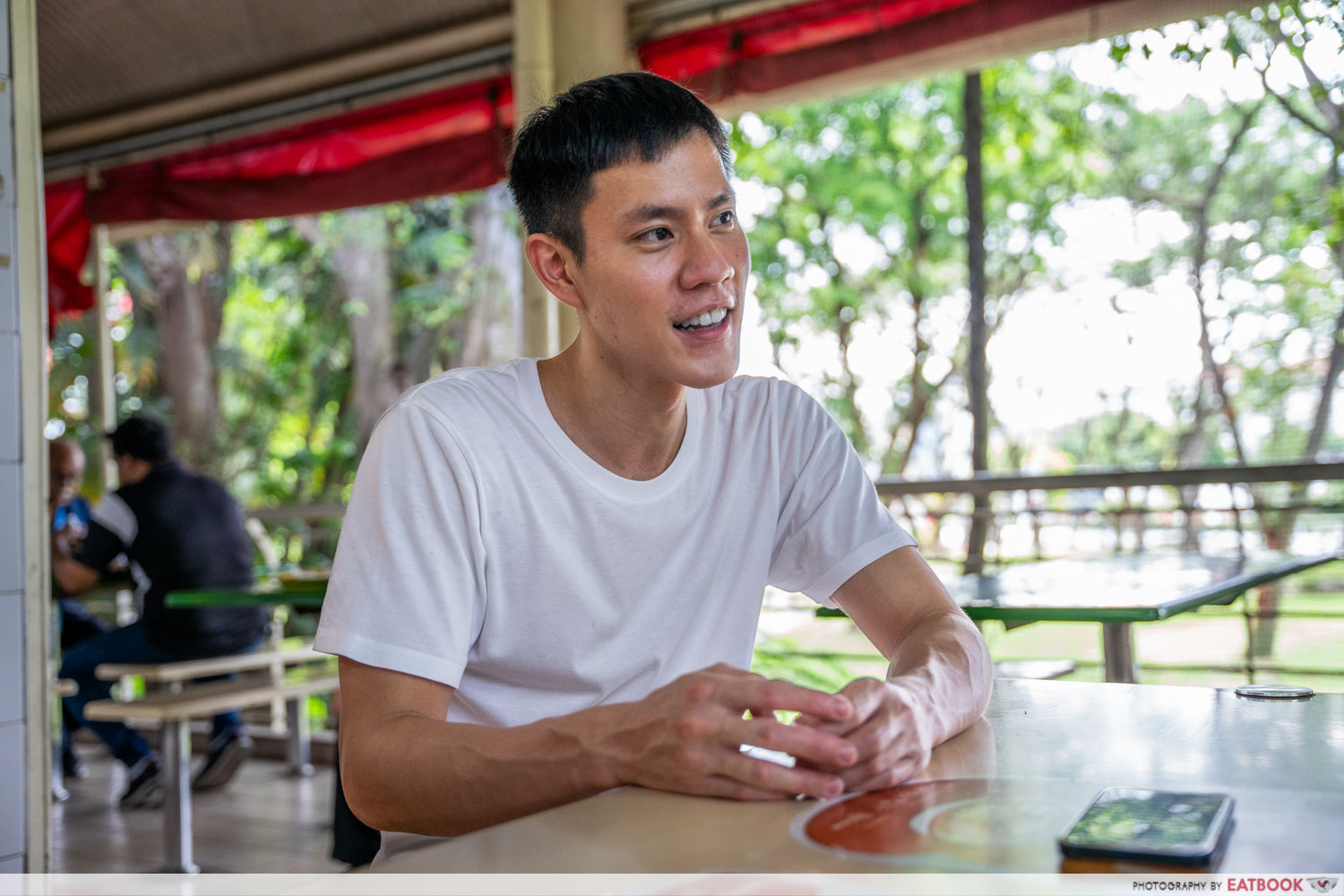 Jia Ming claimed that he eats chicken rice near-daily, regardless of cooking style and choice of chicken part. "For me, it's very straightforward," he said, "You can tell me: What do we want to eat today? Don't know? Chicken rice lor." It's the no-brainer option. 
Meanwhile, Jass pointed out how it was appealing to everyone, "suitable for everybody, young and old".
"Think about it," Lincoln explained, in words nearly identical to what Jia Ming told me, "I go to a coffee shop, don't know what to eat, eat chicken rice lah." 
10 Best Chicken Rice In Singapore Ranked, Including Tian Tian And Boon Tong Kee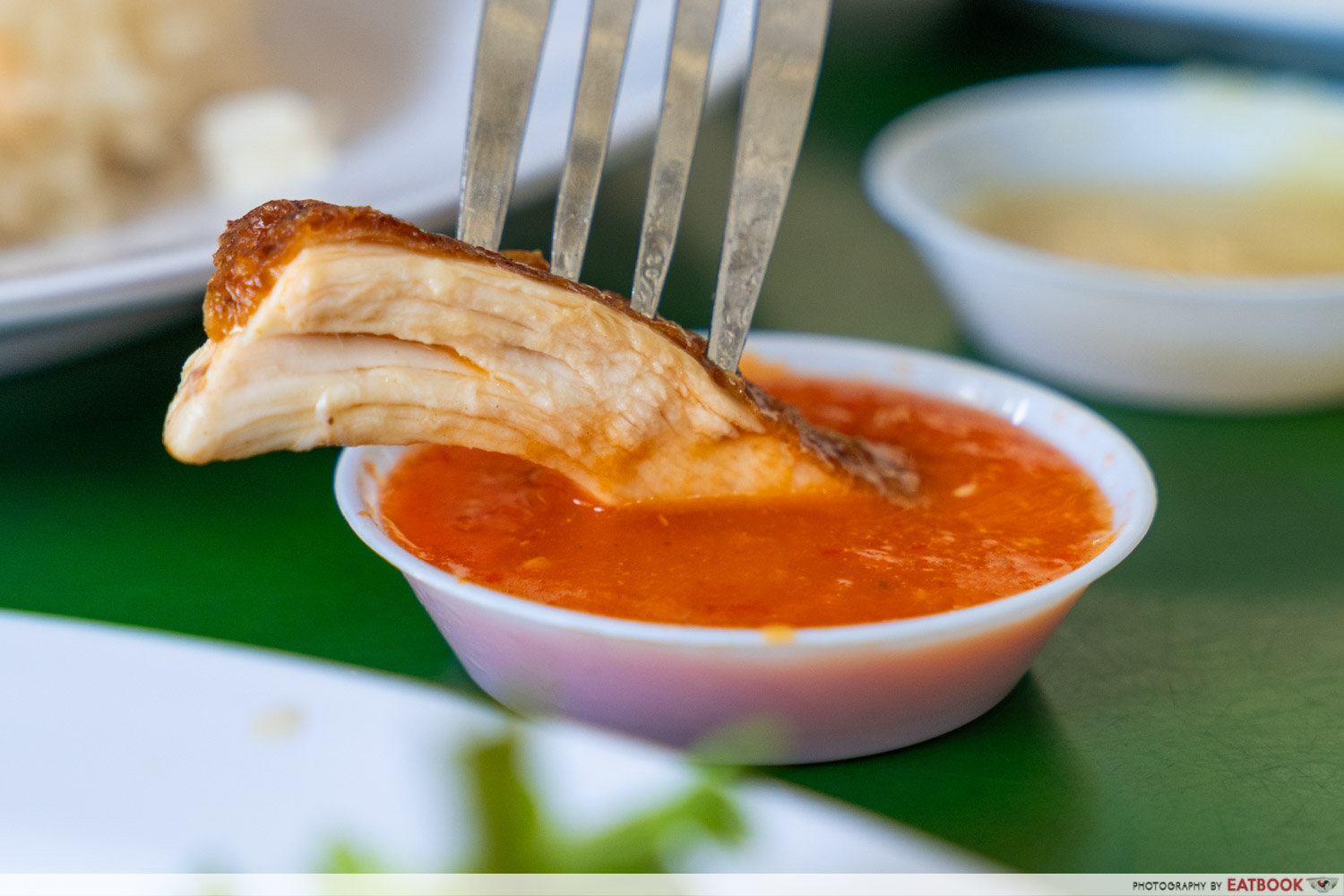 In a nutshell, chicken rice is easy to eat, accessible, and tailored to our tastes. The answer to its compelling nature and why it has become representative of Singapore's food scene is really that simple. 
Even with the case solved, I still had one last question, born out of curiosity over my interviewees all being next-gen inheritors of their family's recipes and brands: I wanted to know what all of them thought the future would bring for their stalls and Singapore's beloved dish.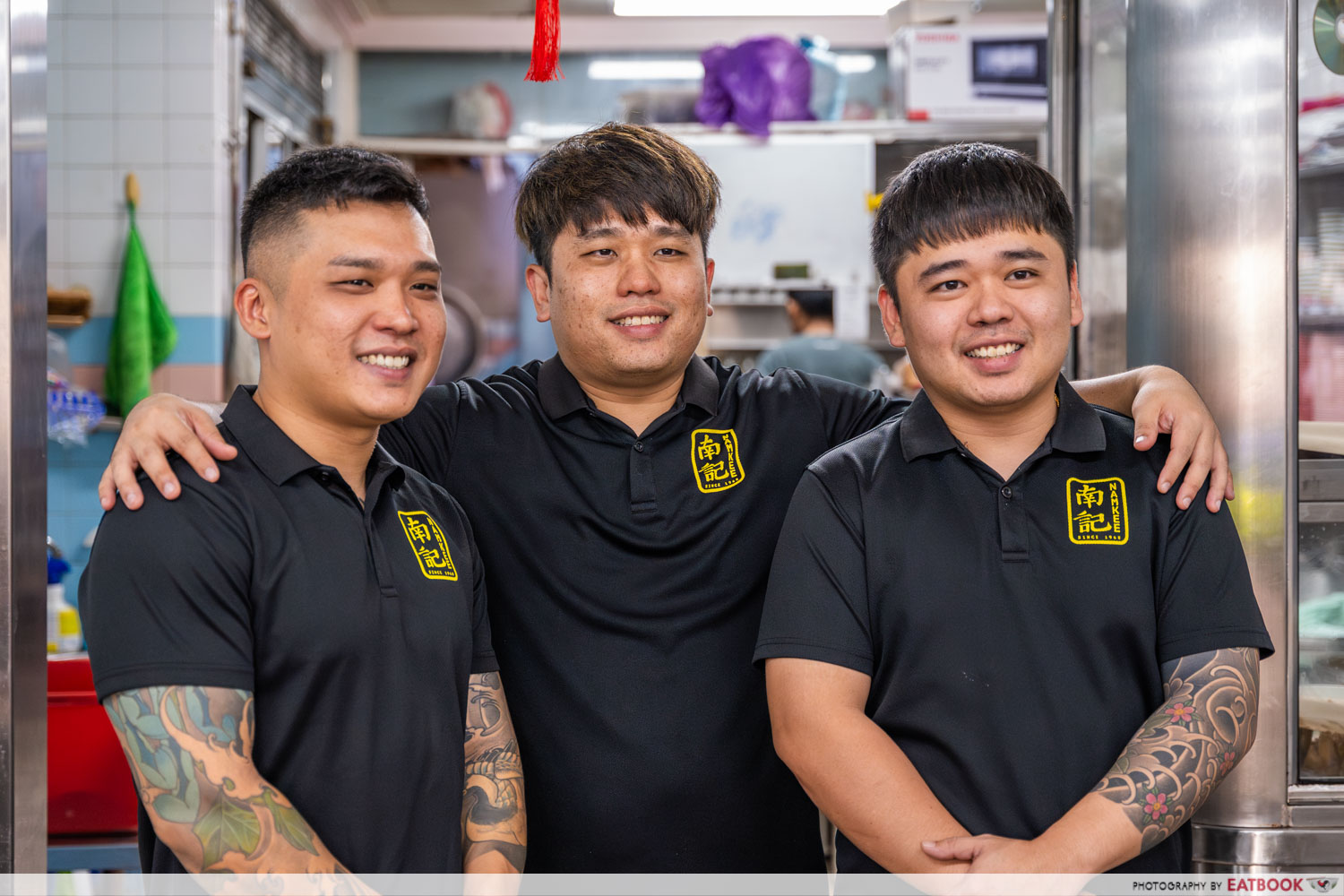 Some entertained the idea of fusing chicken rice with other cuisines and dishes, a way to innovate and cater to Singaporeans as we become increasingly globalised and open to new flavours. With chicken rice becoming increasingly well-known overseas, there was also the thought of possible new territories to explore, both within and outside of Singapore. 
Others figured that even with innovation, the basic, homely form of chicken and rice on a plate as we know and love is here to stay for the foreseeable future, with too much change likely to alienate than to comfort.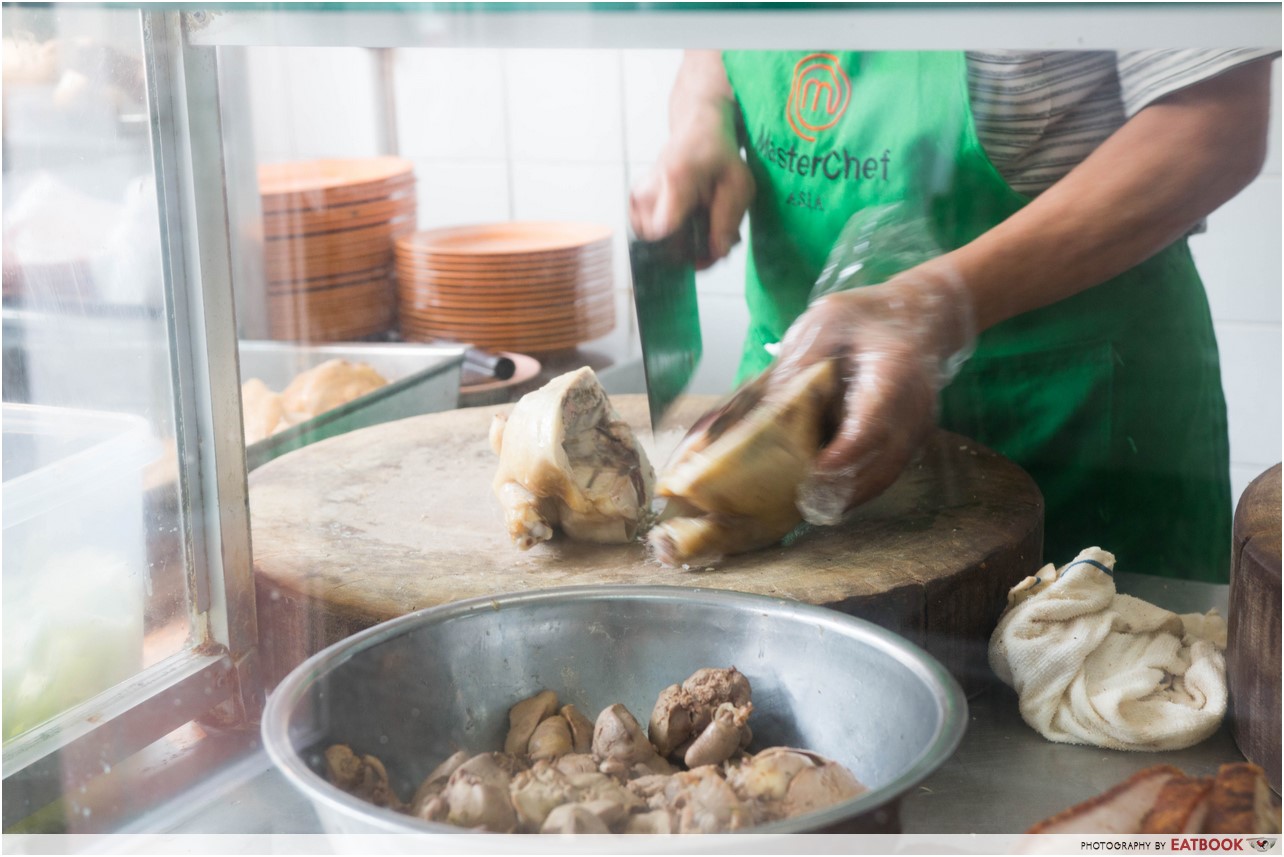 About whether any successors will take over after any of them in the generations to come, it's too early to say or expect, but one thing is for certain: Chicken rice, in all its Singaporean glory, is here to stay. 
"It's a cultural instinct. It's not like why people love chicken rice, it's more like a culture."
For more food history, check out our feature of why satay beehoon is a fading dish in Singapore. We also recently caught up with the ah ma behind Nam Seng Wanton Noodles, who's credited as the oldest living hawker in Singapore! 
Traditional Rui Ji Chicken Rice & Curry Chicken Noodle
Address: Block 93, Lorong 4 Toa Payoh, #01-48, Singapore 310093
Opening hours: Tue-Sun 8am to 6pm
Tel: 9674 3355}
Website
Traditional Rui Ji Chicken Rice & Curry Chicken Noodle is not a halal-certified eatery, but uses no pork or lard.
Seng Heng Hainanese Boneless Chicken Rice
Address: 51 Upper Bukit Timah Road, #02-177, Bukit Timah Market and Food Centre, Singapore 588215
Opening hours: Daily 11am to 2pm (or sold out)
Tel: 9662 4263
Website
Seng Heng Hainanese Boneless Chicken Rice is not a halal-certified eatery.
Nam Kee Chicken Rice Restaurant
Address: 201 Upper Thomson Road, Singapore 574343
Opening hours: Daily 10:45am to 8:30pm
Tel: 9637 9168
Website
Nam Kee Chicken Rice Restaurant is not a halal-certified eatery.
Nam Seng Wanton Noodles: The Story Of Singapore's Oldest Hawker And Her Famous Wonton Mee
Photos taken by Melvin Mak.
This was an independent feature by Eatbook.sg.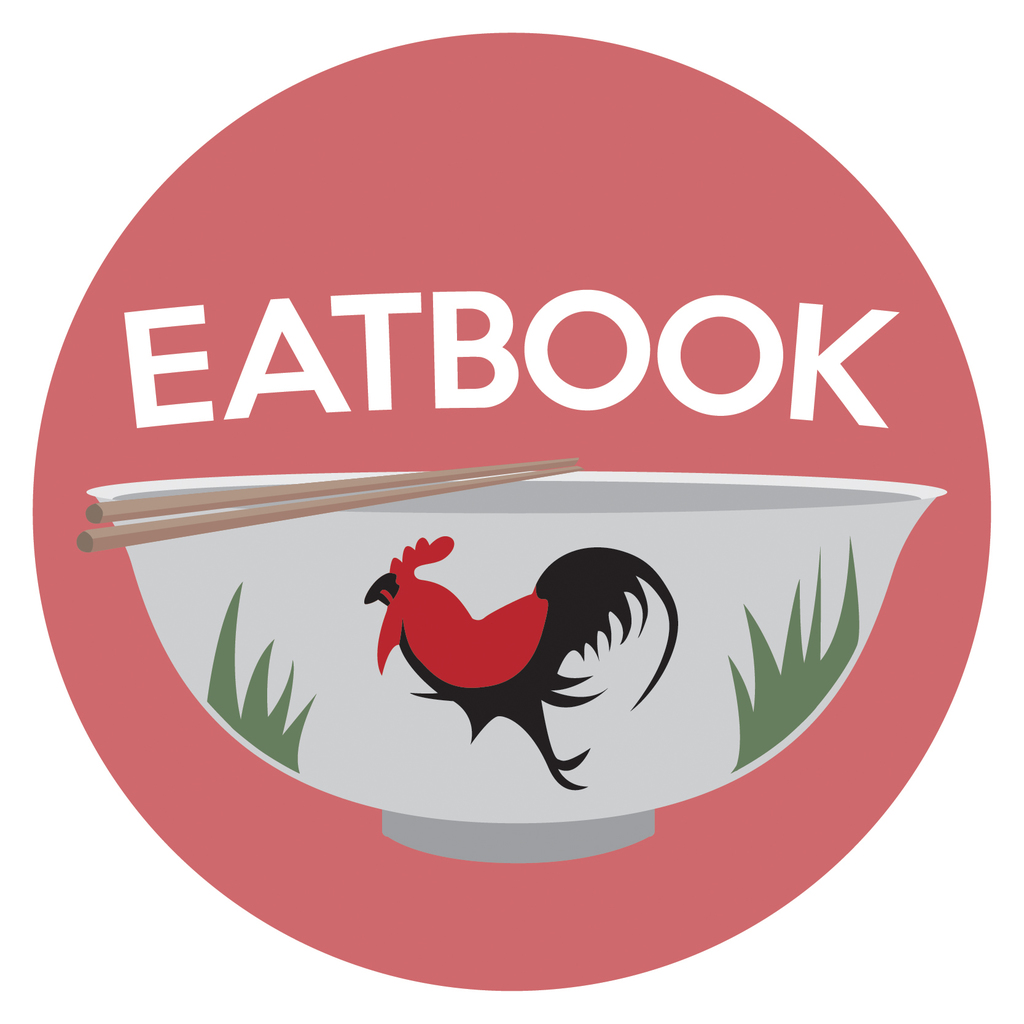 Drop us your email so you won't miss the latest news.