---
ChopeDeals Online Food Festival 2019
---
Like many Singaporeans, I've grown to rely on ChopeDeals cash vouchers to snag discounts at places I can't normally afford. Case in point: that time when luxe buffet joint Tenkaichi had a 1-for-1 deal on their spread, homeboy got his money's worth on wagyu beef.
From 24 to 26 September 2019, ChopeDeals is taking things up a notch with their Online Food Festival which will have over 200 dining deals including discounted cash vouchers, 1-for-1 buffets, and even $1 bubble tea!
For those who wanna maximise spending and savings, keep your eyes peeled for their flash deals happening at 12pm, 6pm, and 8pm on all three days. Since each day will have a different theme, be sure to camp online for the deals you want. Here are some of the deals that'll be available.
---
24 September (Bites Day)
---
1. ShangThè
---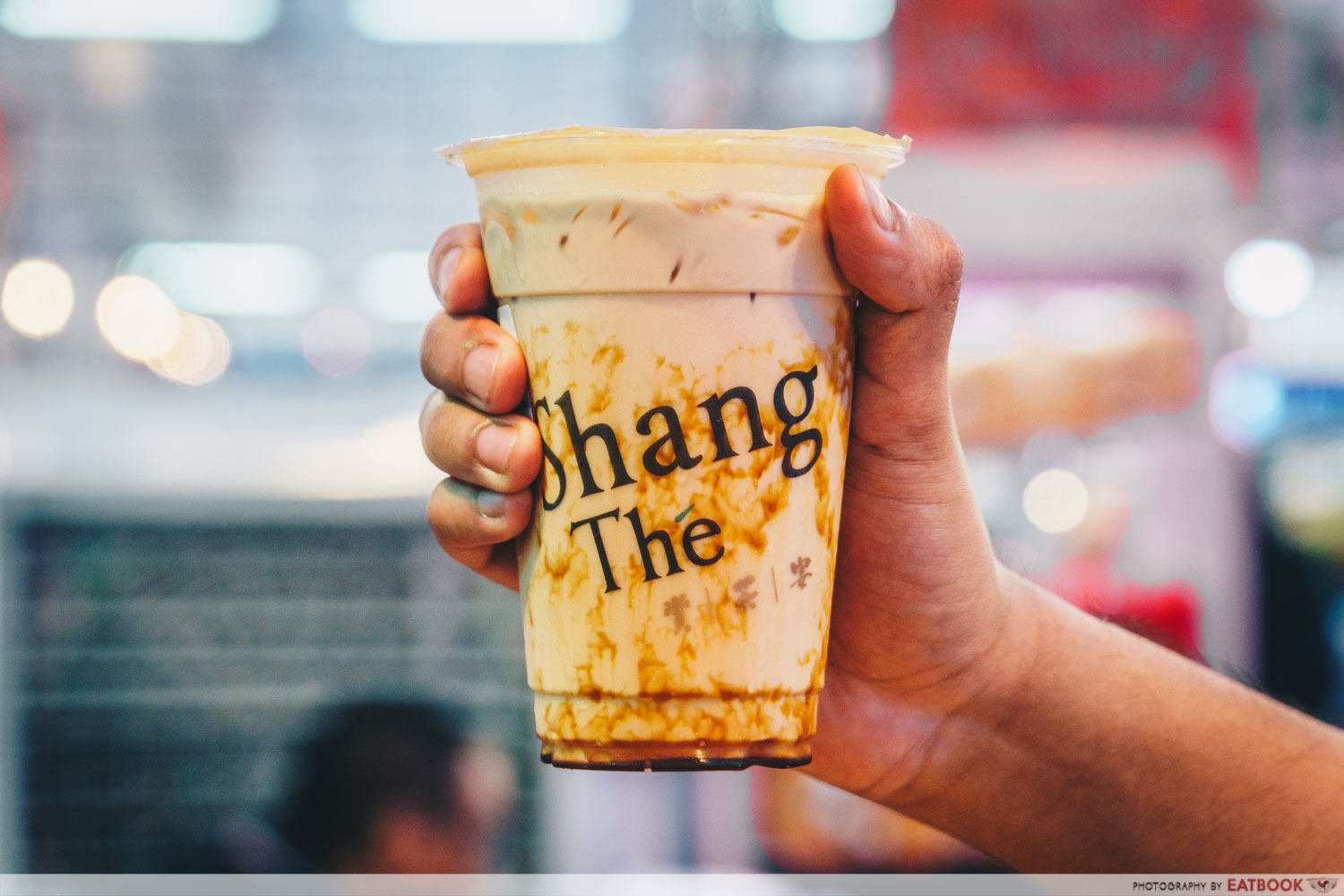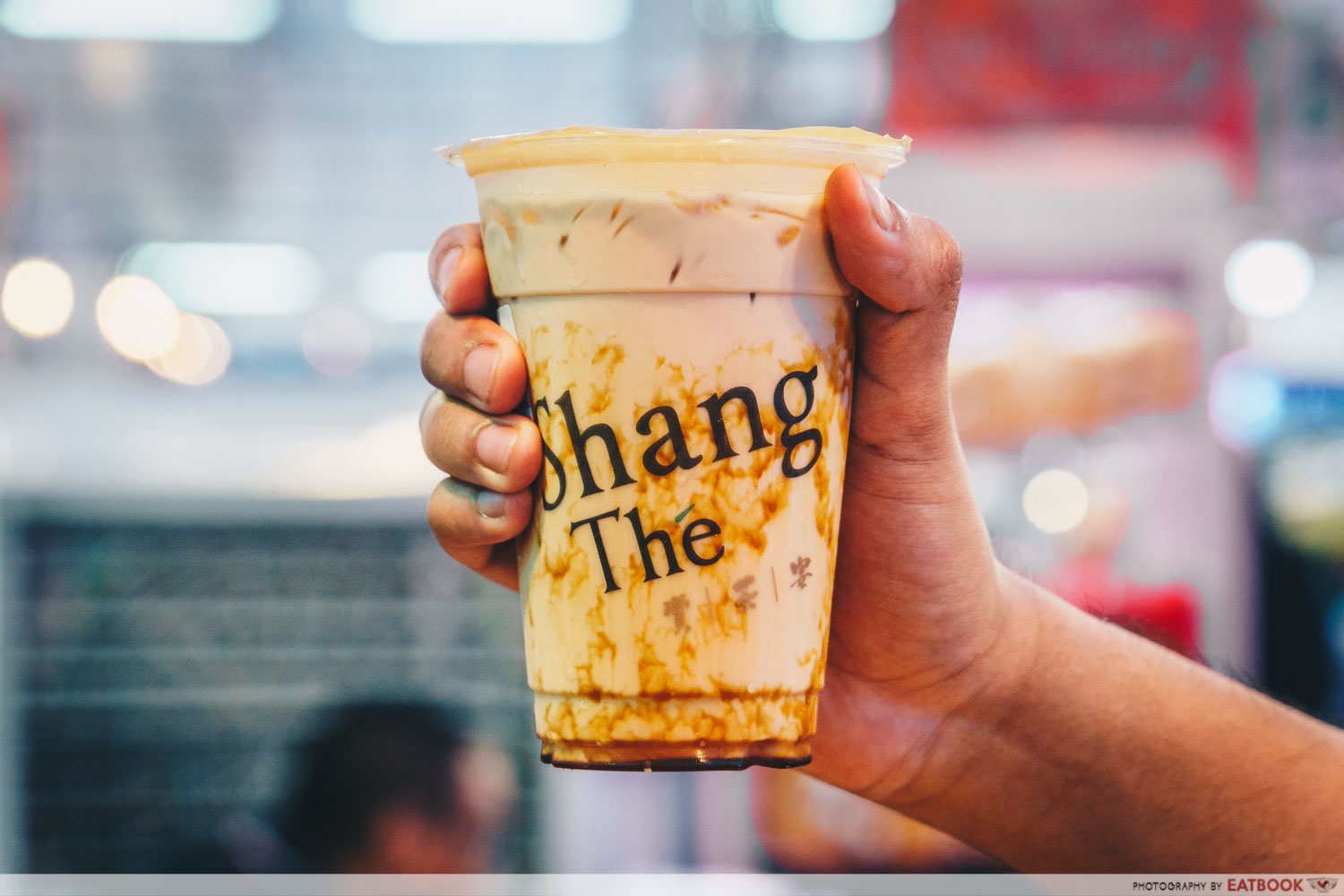 We first tried ShangThè at this year's Geylang Serai Ramadan Bazaar, and were impressed by their wallet-friendly BBT, which includes Black Sugar Milk Tea and Taro Latte. During ChopeDeals Online Food Festival, you can expect these prices to plummet even more with a 1-for-1 large bubble tea deal going at just $4.90.
But come 12pm on 24 September 2019, this 1-for-1 deal will only cost $1—meaning each cup is only $0.50, a price that's cheaper than any kopitiam drink! Remember to set your alarms as there are limited quantities available.
Address: 3 Irving Road, #01-18, Tai Seng Centre, Singapore 369522
Opening hours: Mon-Sat 7am to 10pm, Sun 10am to 10pm
---
2. Sunday Folks
---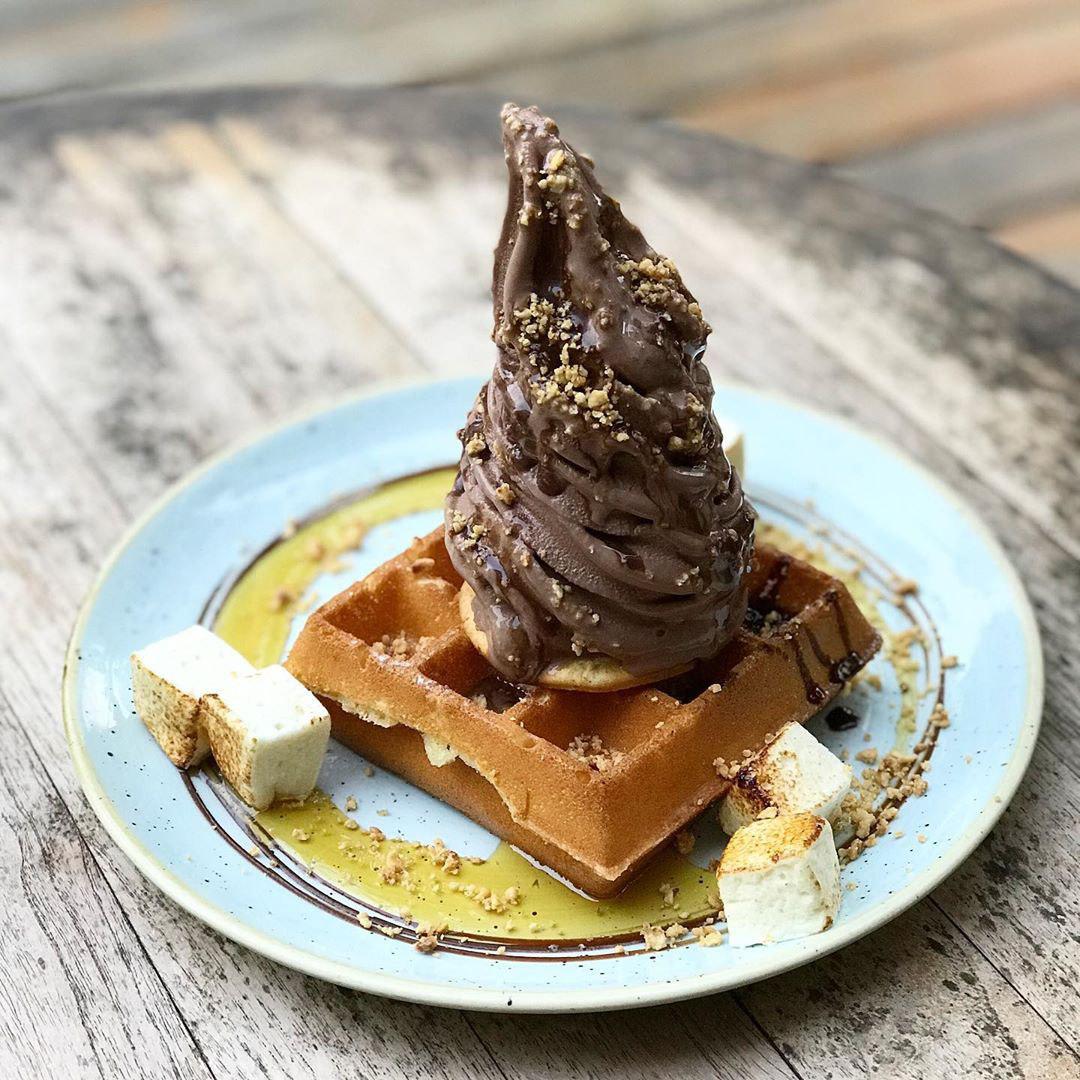 Image credit: @culinary_daily
No list of best dessert places is complete without mentioning Sunday Folks. Located near Holland Village, the joint makes their ice-cream in house and features unique flavours such as Milo Dinosaur and Earl Grey Lavender—all of which pair well with their fluffy waffles ($13++).
During the flash deal at 12pm on 24 September 2019, a $20 cash voucher here will only cost $10, giving you 50% off so you can add loads of ice-cream on your waffles! If you miss it, you will still be able to get a $20 cash voucher at $13.60 on 26 September.
Address: 44 Jalan Merah Saga, #01-52, Chip Bee Gardens, Singapore 278116
Opening hours: Tues-Thurs 1pm to 10pm, Fri-Sat 12pm to 11pm, Sun 12pm to 10pm
---
3. Cluck Cluck
---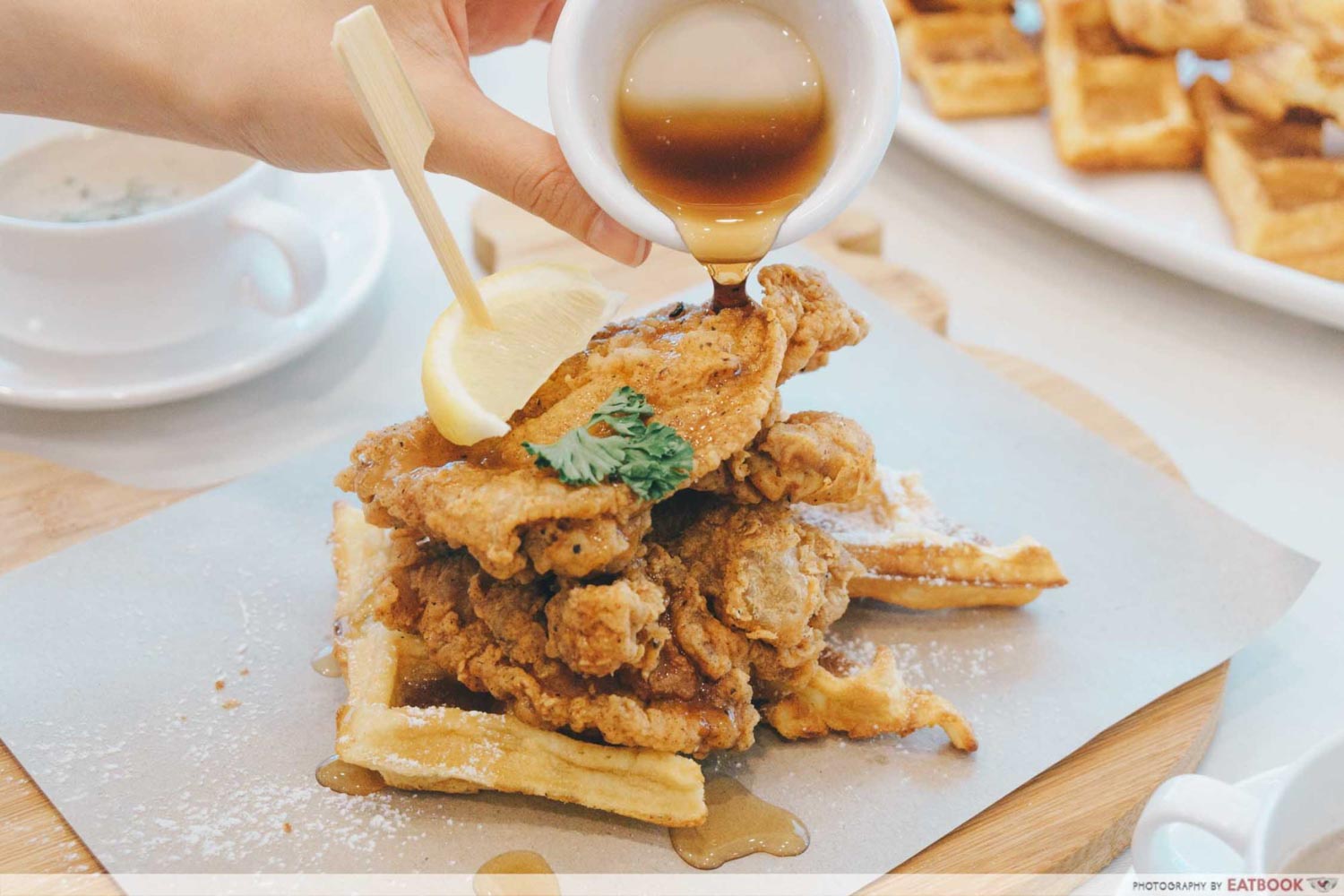 It's all about 'em waffles at Cluck Cluck, as the NAFA-based cafe serves an assortment of dishes themed after the buttery treat. We especially loved their Crispy Chicken and Waffles , which boasts two deep fried chicken thighs and treacly maple syrup. If you've yet to try this savoury delight, here's your chance as there'll be a flash deal at 6pm on 24 September 2019 where a 1-for-1 Crispy Chicken & Waffles and Iced Lemon Tea deal will go at just $9 nett. That means a serving for one person will only cost you $4.50 nett! The 1-for-1 deal will also go at $11.80 nett on 26 September for those who've missed out on the flash deal.
Cluck Cluck Review: Chicken & Waffles At A New Bugis Cafe With Nett Prices
Address: 80 Bencoolen Street, #01-15, Wing A, NAFA Campus 1, Singapore 189655
Opening hours: Daily 10am to 9pm
---
25 September 2019 (Feast Day)
---
4. Pince & Pints
---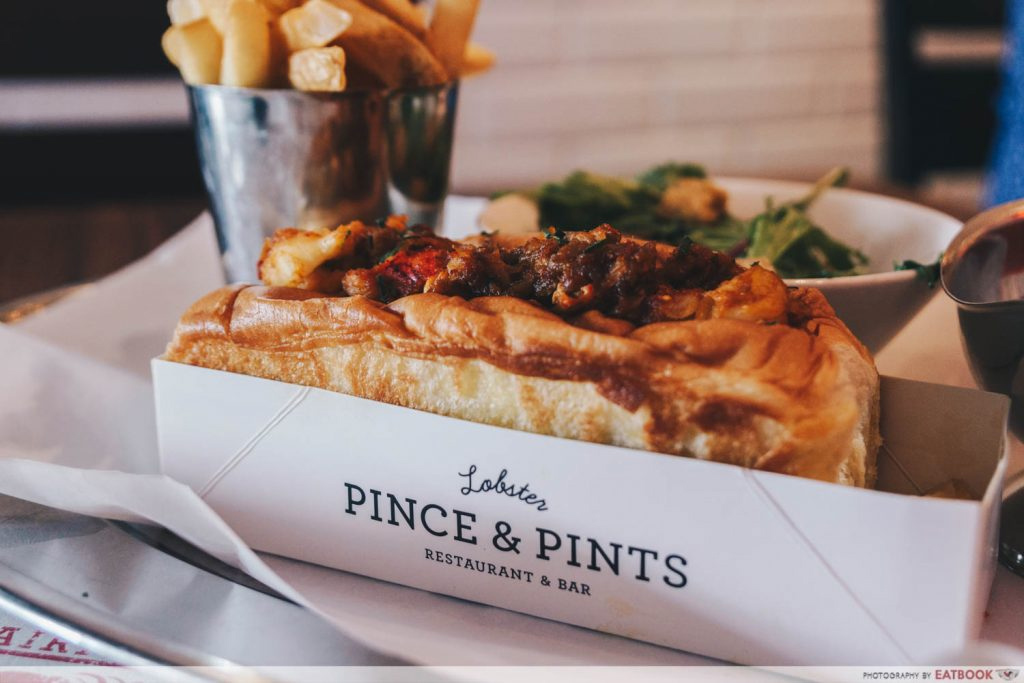 Pince & Pints is the OG when it comes to serving lobster rolls in Singapore. Their hefty buns pack loads of succulent lobster flesh, with many different variations including Nonya Chilli ($58++) and Truffle ($68++). The latter is sure to entice truffle lovers with its truffle shavings, caviar, and butter sauce.
Admittedly, the food here is a tad pricey, which is why you should snag their $50 cash voucher when it goes on sale at the 8pm flash deal for just $33—giving you a discount of 34%! If you miss the flash deal, fret not as you can score three different vouchers on 26 September: a $50 cash voucher at $37.50, a $100 cash voucher at $75, and a $150 cash voucher at $105.
10 Lobster Rolls In Singapore From $16 Nett For The Ultimate Seafood Sandwich
Address: 32 Duxton Road, Singapore 089496
Opening hours: Mon-Fri 12pm to 2:30pm, 5:30pm to 10pm, Sat 12pm to 11pm
---
5. Sky22
---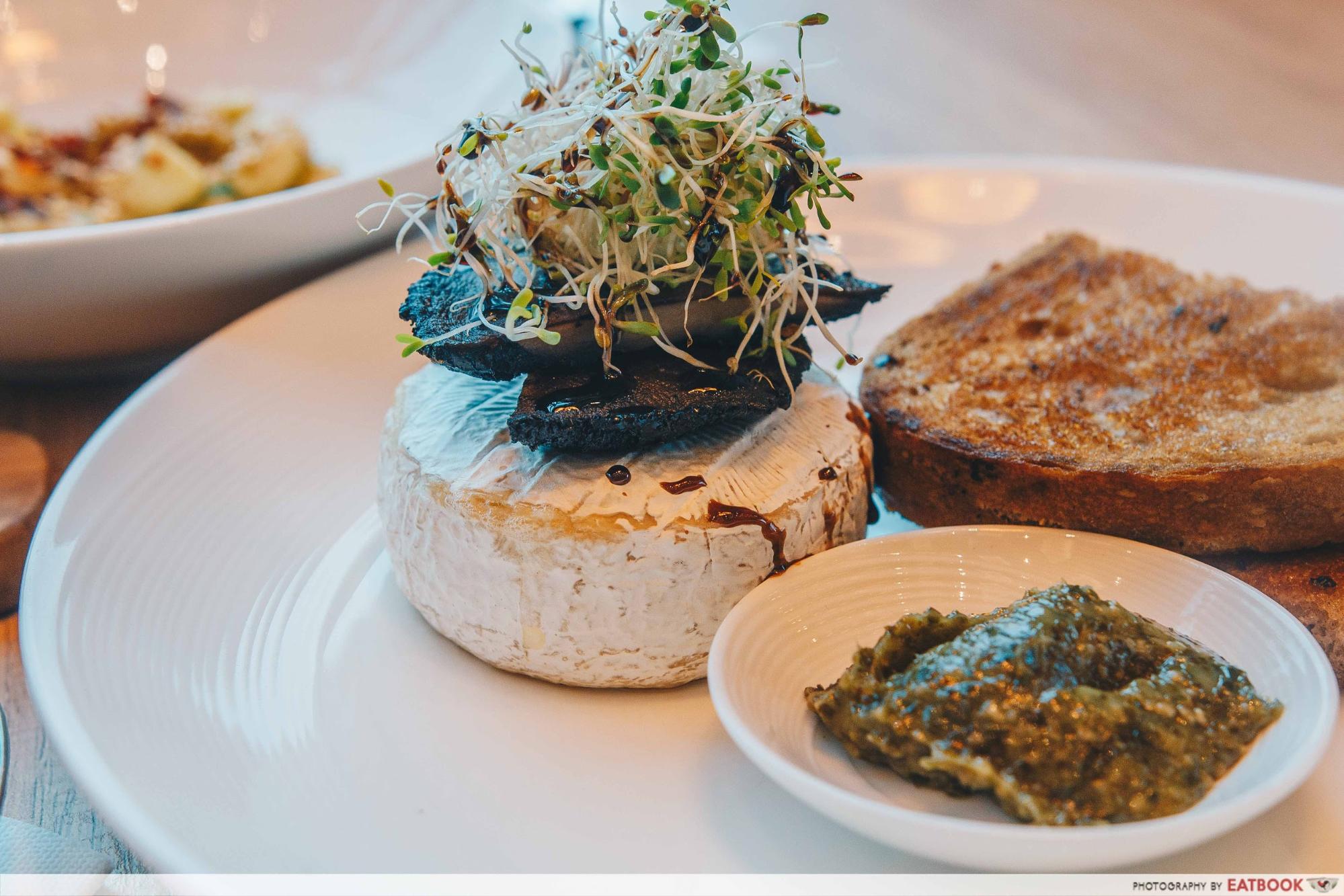 Located at Courtyard by Mariott, Sky22 should be your next dating spot given their classy interior and pristine view of MacRitchie Reservoir Park in the distance. The ambience is matched by their equally tasty spread with a rotating menu of Asian and international food. Be sure to keep an eye out for the flash deal at 6pm to score a semi-buffet weekday dinner at just $17 (U.P $42.37). If you miss the flash deal, you can still get that same buffet deal at $21.19 nett on 26 September.
The deal gives you one main course and unlimited servings of soup, salad, bread, and dessert, making it extremely value for money.
Sky22 Review: Semi-Buffet With A Main Course And A Picturesque View From $22++
Address: 99 Irrawaddy Road, Level 22, Courtyard by Marriott, Singapore 329568
Opening hours: Daily 6:30am to 10:30am, 12pm to 2:30pm, 3pm to 5pm, 6pm to 10pm
---
26 September 2019 (Mega Sale Day)
---
6. Bincho at Min Jiang
---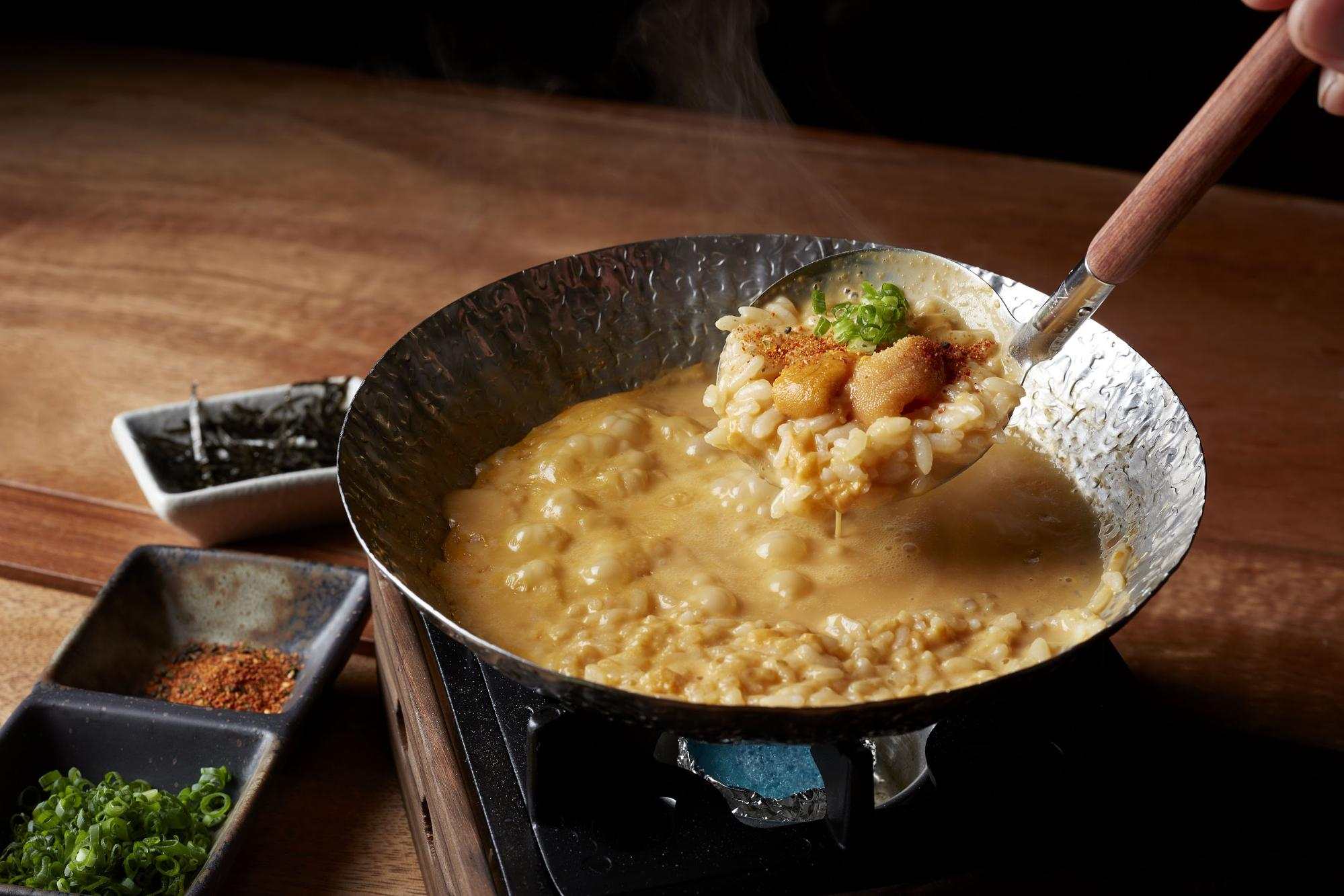 Image credit: Bincho at Min Jiang
Helmed by a legit Japanese chef, Bincho At Min Jiang brings to mind an atas izakaya with their selection of yakitori (from $3++) and fancy dishes. Their uni shabu shabu ($68++) comprises creamy sea urchin broth which you can load up with an assortment of fresh seafood including oysters. You can also try eating it as a porridge by adding rice to the leftover broth. Score up to 40% off their food when their $50 cash voucher goes at $30 during the flash deal at 12pm on 26 September 2019! If you miss the flash deal, you can still get a $50 voucher at $34, and a $100 cash voucher at $68 on 26 September itself. 
Address: 7A/7B Dempsey Road, Singapore 249684
Opening hours: Tues-Fri 6pm to 12am, Sat-Sun 12pm to 3pm, 6pm to 12am
---
7. ENG's Char Siew Wantan Mee (Bugis Cube)
---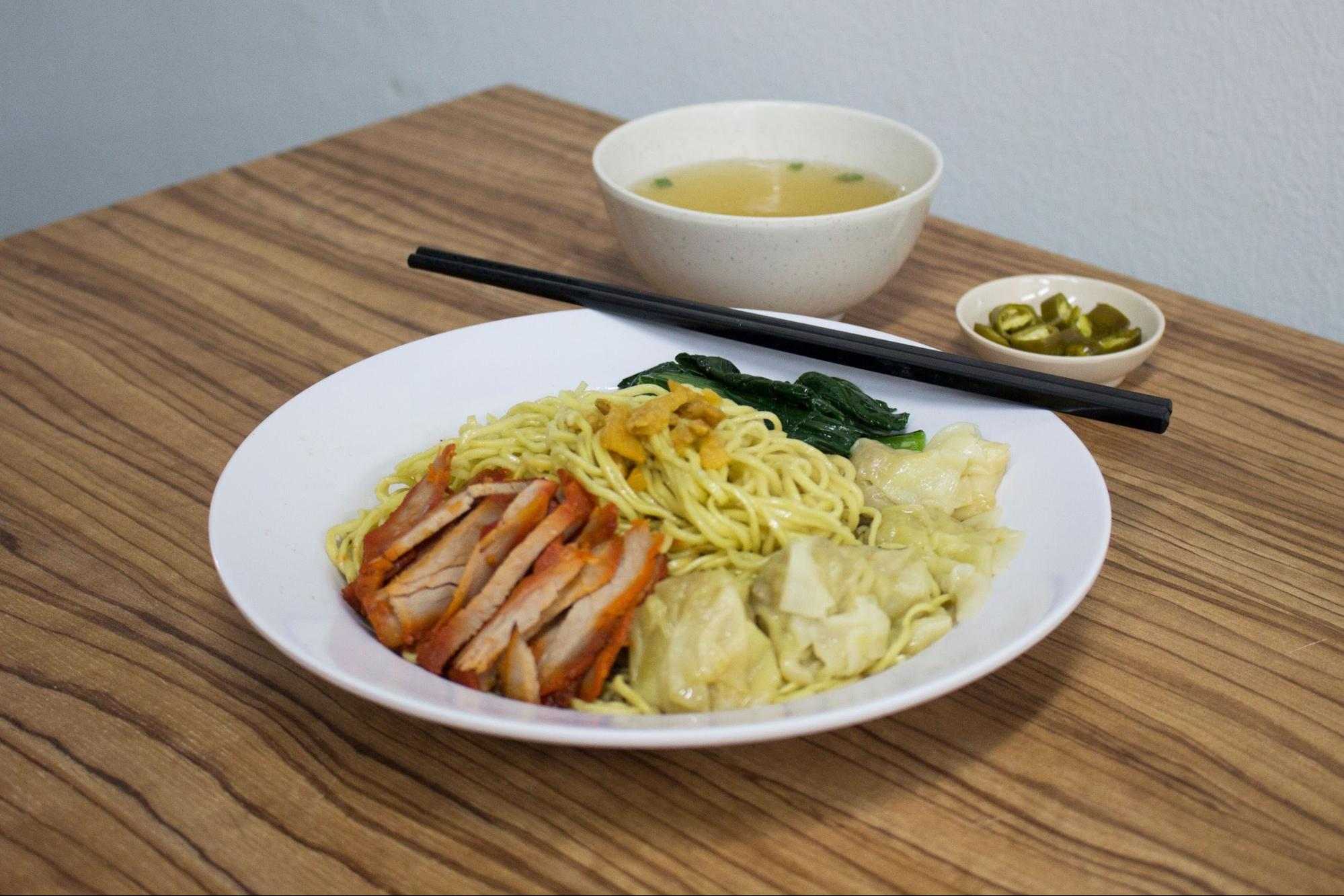 Image credit: ENG's Char Siew Wantan Mee
ENG's Char Siew Wantan Mee is operated by descendants of the original Eng family—so you can expect their signature Wantan Mee (from $4.80) here. Each plate comes with bouncy noodles, char siew, and wontons for loads of protein goodness. Although the dish is cheap enough as it is, you can save even more during the flash deal at 8pm on 26 September 2019. 
Two Wantan Mee set—inclusive of drinks—will be going at $3, making a week's worth of office lunch there less than $10! If you miss the flash deal, you can still get it at $6 on 26 September! 
Address: 470 North Bridge Road, #03-21, Singapore 188735
Opening hours: Mon-Sat 10:30am to 8pm, Sun 11am to 3pm
---
8. Founder Bak Kut Teh
---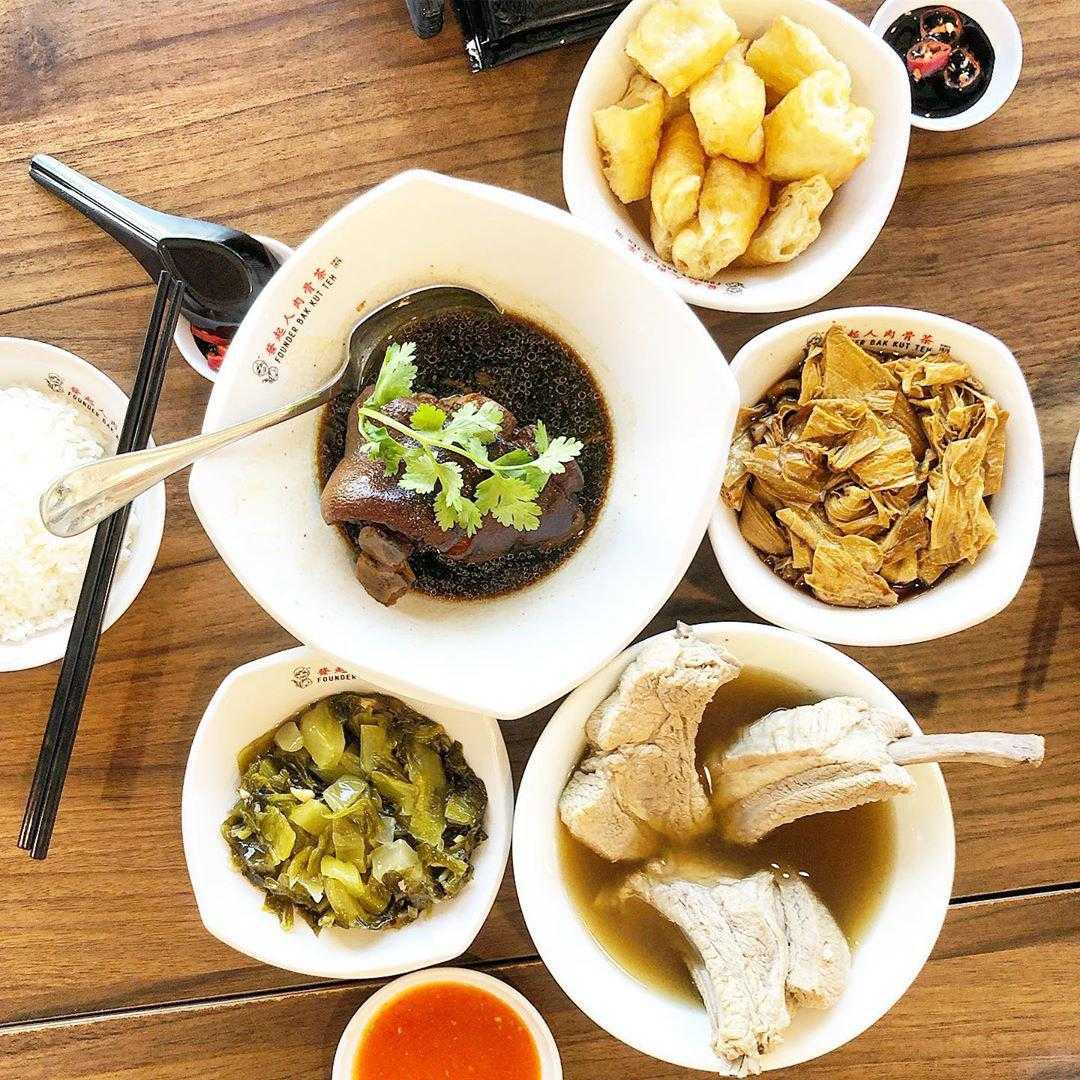 Image credit: @rararooku
Even non-BKT fans would be familiar with Founder Bak Kut Teh and for good reason. Dubbed as one of the best bak kut teh restaurants in Singapore, the joint doles out fall-off-the-bone ribs swimming in peppery broth. During the flash deal at 8pm, you can snag a set meal which comprises bak kut teh, three sides, and a drink at just $9 (U.P $20)! If you miss the flash deal, you will still be able to get the same deal at $13.90 on 26 September.
Address: 500 Jalan Sultan, #01-09, Singapore 199020
Opening hours: Daily 9am to 5am
---
Enjoy great savings with ChopeDeals
---
In a foodie nation like ours, discounts and dining go hand in hand. That's why these timed flash deals at 12pm, 6pm and 8pm between 24 to 26 September are a godsend for those who wanna fill their empty stomachs without emptying their wallets too much. All you need is fast fingers to checkout those deals fast!
Don't fret if you do miss out on those timed flash deals, as ChopeDeals Online Food Festival has over 200 food deals on 26 September 2019 at 12am sharp.
For instance, you can get 35% off your brunch sesh at Atlas Coffeehouse and Columbus Coffee Co, or feast on 1-for-1 buffets at Escape Restaurant & Lounge.
For a greater reason to splash the cash, there'll be discount codes each day for further discounts. Here are two to check out:
24 Sep: <

BITES4

> for $4 off with a minimum spend of $30.

25 Sep: <

FEAST7

> for $7 off with a minimum spend of $50.
So whether you're budget-conscious or simply love food, chope the dates to score amazing deals.
This post is brought to you by Chope.