---
Best lobster rolls in Singapore
---
10 years ago, lobster rolls were never on most Singaporeans' craving list. However, it has since become a mainstream menu item over the past decade. It isn't just confined to upmarket restaurants with exorbitant prices either. A series of lobster roll specialists have entered the fray, offering the iconic New England sandwich at accessible prices.
Naturally, succulent and uber-fresh lobster flesh is the most important box to tick for a great lobster roll. However, a well-toasted, sinfully buttery brioche roll is vital too, as is a creamy yet light mayonnaise dressing. These eight lobster rolls fit those criteria. Regardless of price, you'll find a lobster roll here befitting any occasion.
---
1. Burger & Lobster
---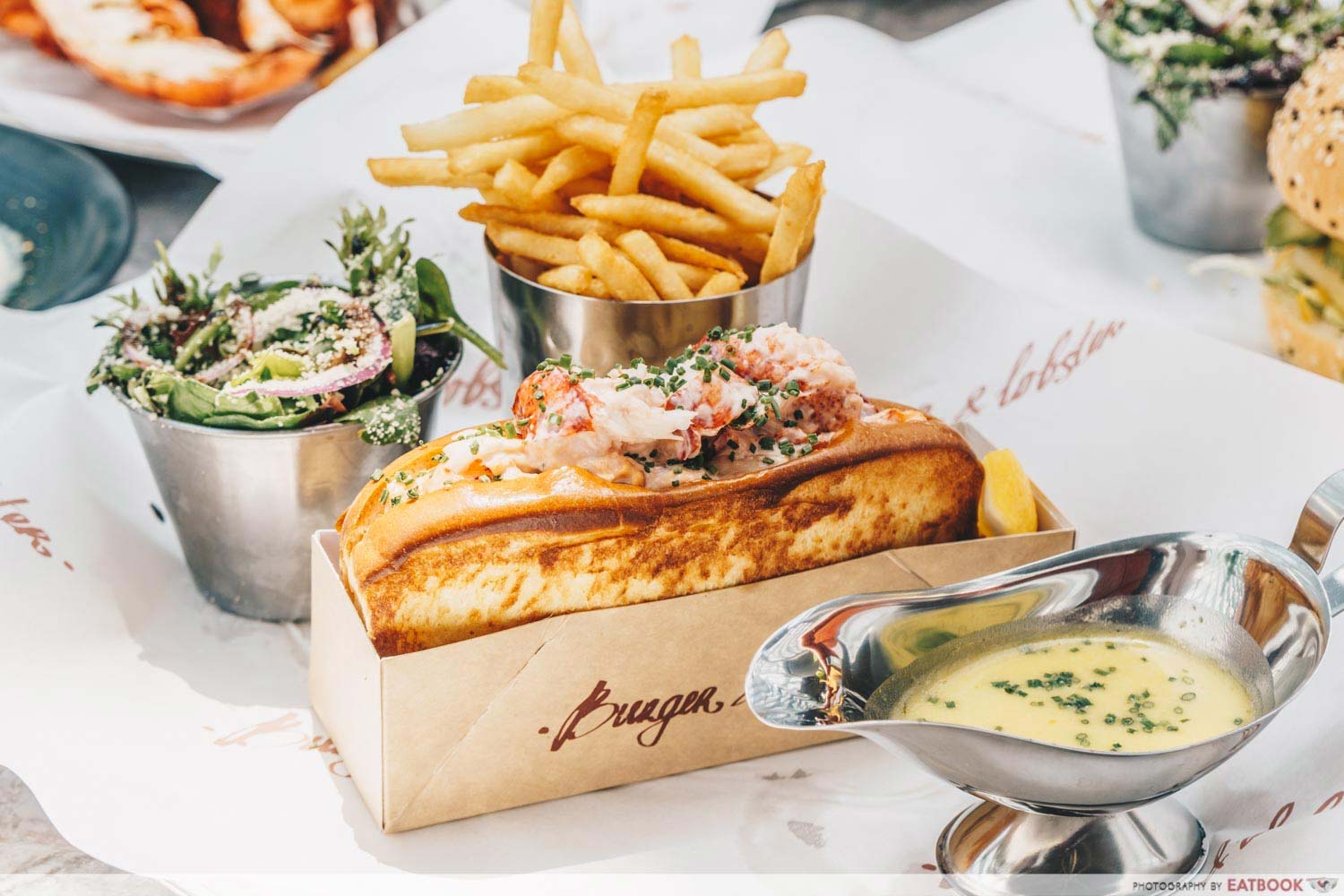 Burger & Lobster is one of the most popular restaurants in London for a casual yet classy meal. While you'll still have to head to the airport for a taste of their famed crustaceans, you can at least dispense with the plane ticket. That's because this renowned British eatery was part of the spate of international restaurants that set foot in Singapore at Jewel Changi Airport. Now, it has an outlet in Raffles Hotel too.
You can't go wrong with their Original Roll (from $29++). Their toasty brioche buns exude butteriness and overflow with chilled lobster flesh before being topped with a sprinkle of scallions. Unsurprisingly for a restaurant with "lobster" in their name, their eponymous crustaceans are wonderfully plump, bursting with natural seafood sweetness. That sweetness takes centre stage, because each lobster piece is simply dressed with a light coat of Japanese mayonnaise.
Check out our full review of Burger & Lobster.
Burger & Lobster Review: Famous London Restaurant Opens With Lobster Rolls And Sambal Lobsters
Website
Full list of locations
---
2. Tipsy Flamingo
---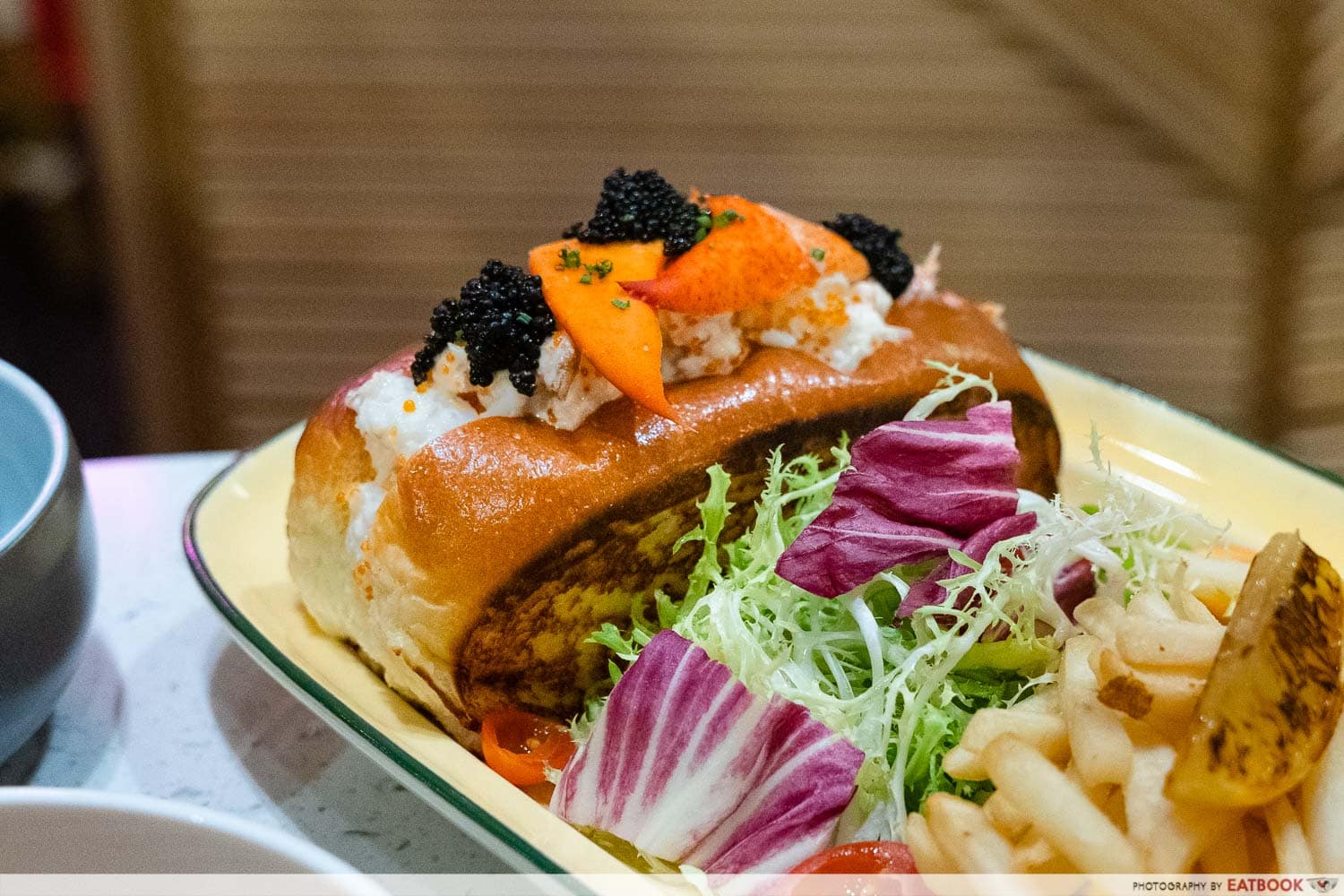 Actor Pierre Png's foray into the F&B world has seen him open Tipsy Flamingo, a Wes Anderson-style bistro bar with lobster roll as a highlight. Named Tipsy's Lobster & Crabmeat Roll ($29++), this chunky roll comes with mesclun salad and truffle fries on the side too. Whole lobster claws dress the roll, along with a dollop of caviar for some extra indulgence. Shredded crab meat tossed in a creamy dressing is also added to the roll, making it one to order for ardent seafood lovers.
Read our Tipsy Flamingo review.
Address: 252 North Bridge Road, #01-17A, Raffles City Shopping Centre, Singapore 179103
Opening hours: Daily 12pm to 10:30pm
Tel: 9010 0348
Website
---
3. BurgerLabo
---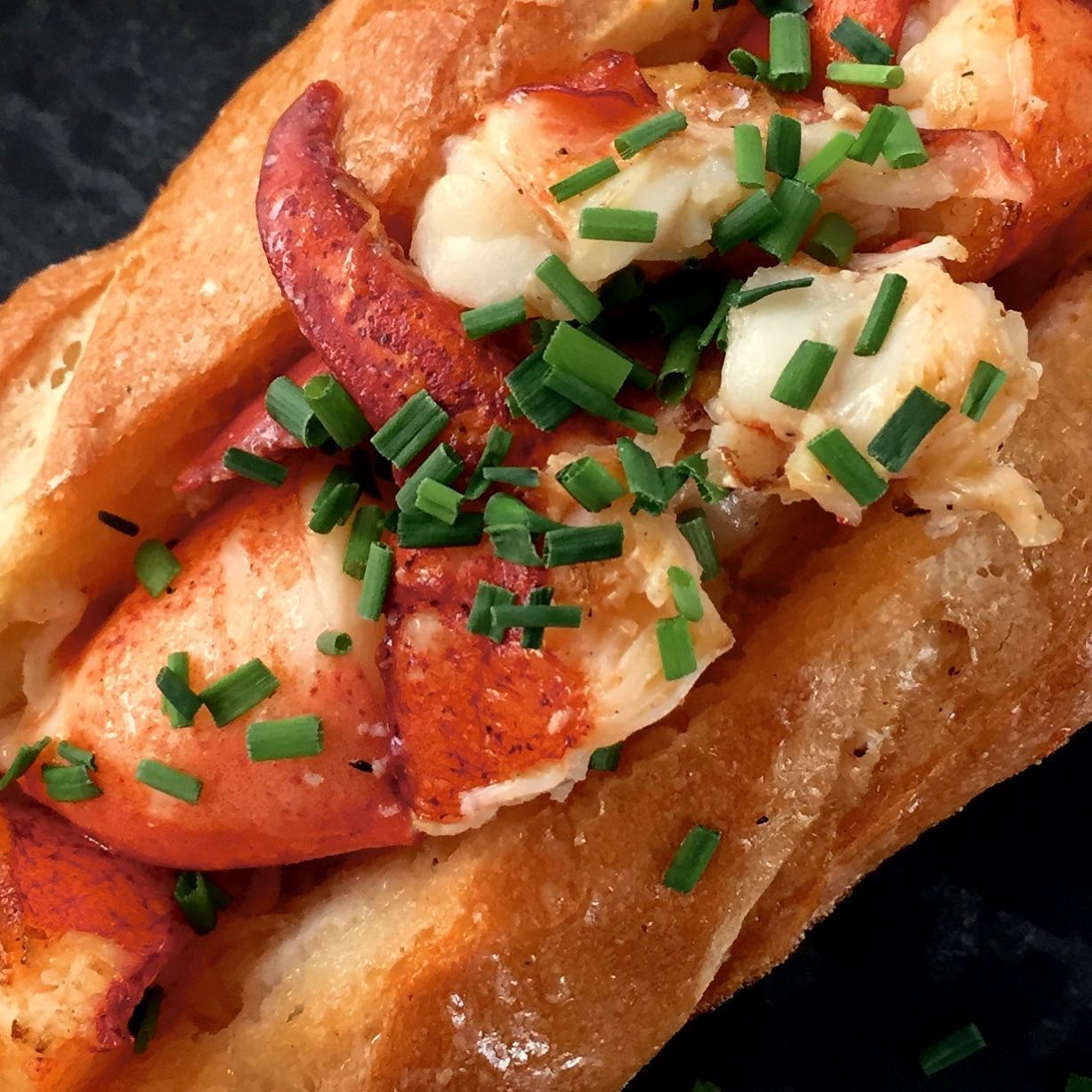 Image credit: Burger Labo
Burger Labo may be best, and obviously, known for their burgers, but they do make a delicious Lobster Roll, albeit at a steeper price. For $38++, get yourself a baguette topped with 90g of lobster meat grilled in butter, accompanied by a house-made shio kombu mayonnaise. Truffle fries are served alongside to finish off the decadence.
Address: 41 Malan Road, Singapore 109454
Opening hours: Tue-Sat 12pm to 3pm, 6pm to 10:30pm
Tel: 6694 0940
Website
---
4. Chunky Lobsters
---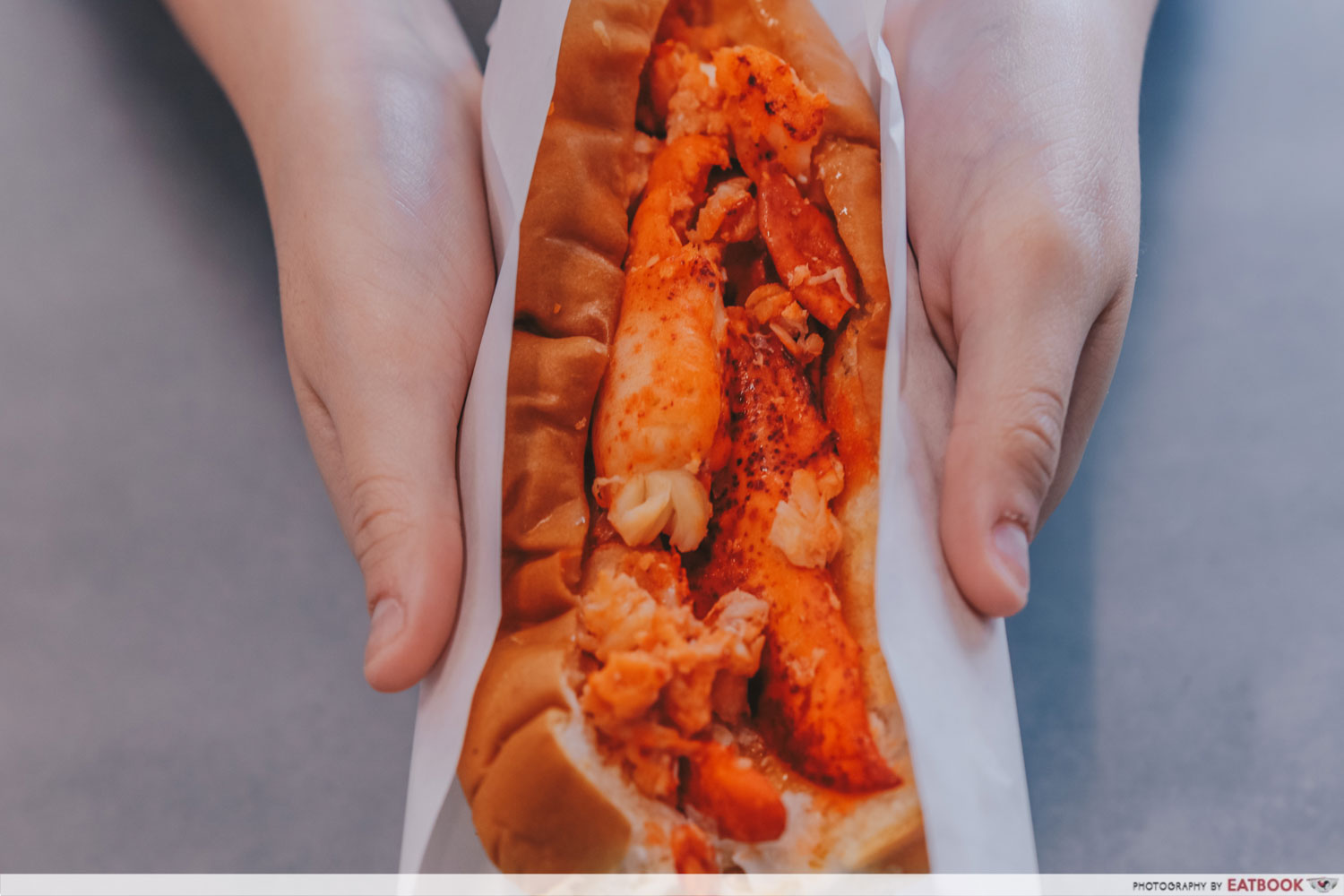 Chunky Lobsters was the first joint in Singapore to make lobster rolls seriously affordable as a weekly meal, rather than a treat for special occasions. "Seafood made affordable" is their motto, and that has clearly resonated with the local market. They currently have two outlets: one in Bugis, and one in Orchard Gateway.
The menu here is simple— it's just $18 lobster rolls. The only choice you have to make is the sauce, with Chunky's Original wearing the traditional lemon and mayonnaise combo. Chunky's Cheezy is an equally enticing option though, drenching those morsels of tender lobster meat with a medley of melty cheeses.
Check out our review of Chunky Lobsters!
Chunky Lobsters Review: Lobster Rolls Coated With Melted Butter Sauce At $16 Nett
Website | Full list of outlets
---
5. Luke's Lobster
---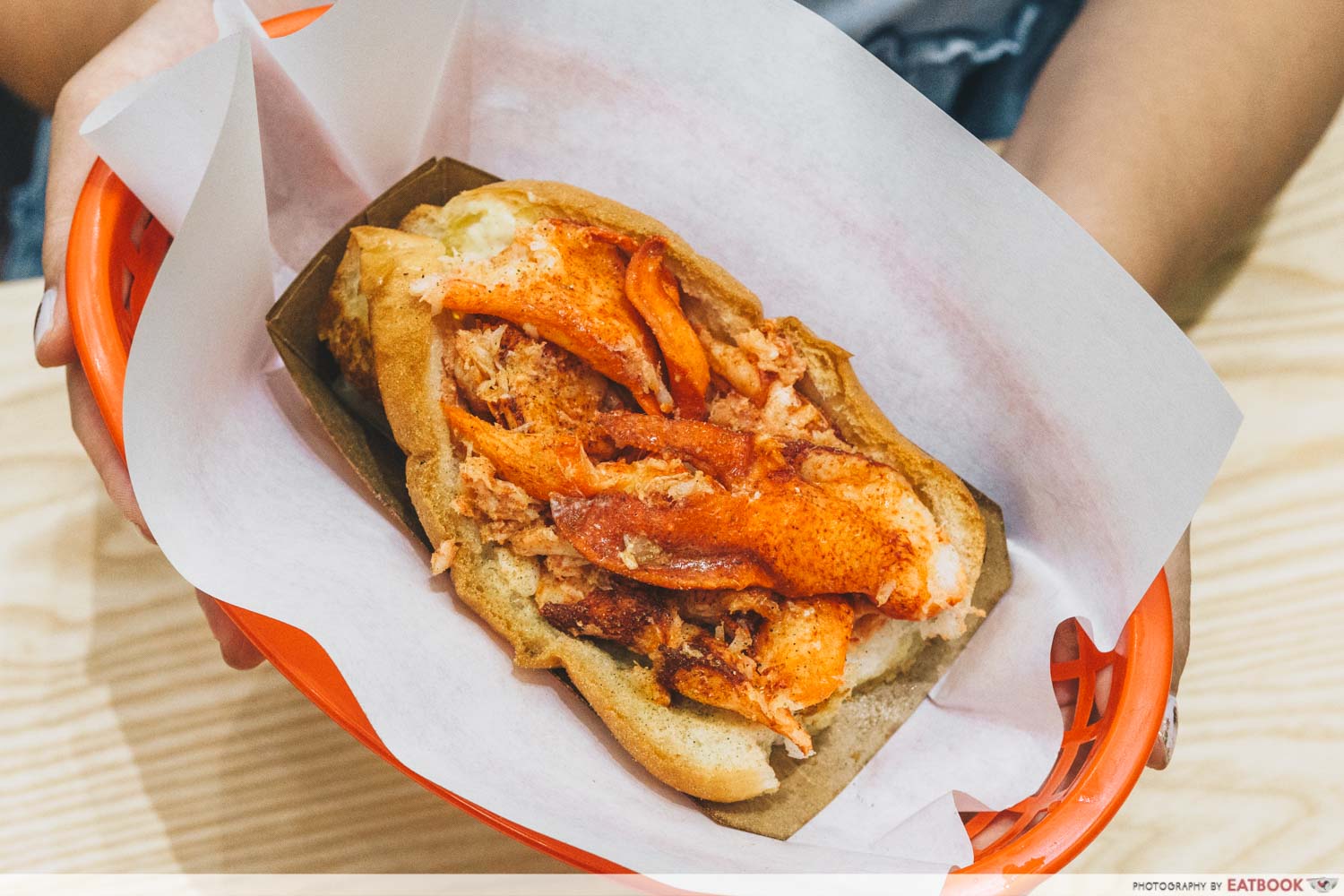 Truly one of the most recognisable names for lobster rolls in the world, Luke's Lobster has finally docked in Singapore. Their Orchard-based outlet brings the same lobster rolls and other seafood goodies you love from both its American and Japanese stores. A must-have is the signature Lobster Roll ($25.50), where a whopping 113g of Maine lobster is packed into a buttery brioche bun.
Check out our full review of Luke's Lobster.
Website
Full list of locations
Luke's Lobster Review: Famous Lobster Roll Diner Opens In Isetan Scotts
---
6. Dancing Crab
---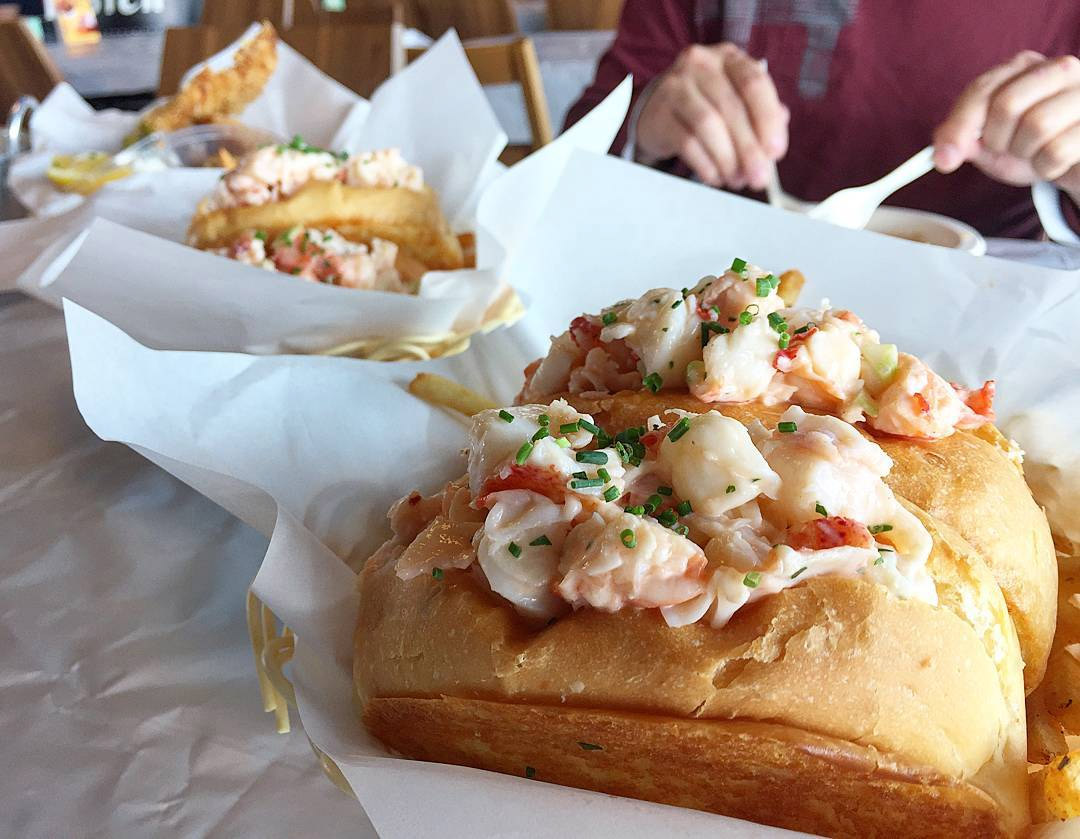 Image credit: @alldaydining
Dancing Crab is at the top of many Singaporeans' lists for a seafood feast. While they're best known for their extravagant platters of seafood slathered in Cajun sauce, they also whip up some of the most value-for-money Lobster Rolls on the market.
$41.80++ doesn't sound cheap, but each order comes with two buns, each stacked with chunky lobster meat. So if you're too lazy to pull on a pair of gloves and crack open some crab claws, this pair of rolls will definitely fill you up.
Website | Full list of outlets
---
7. The Market Grill
---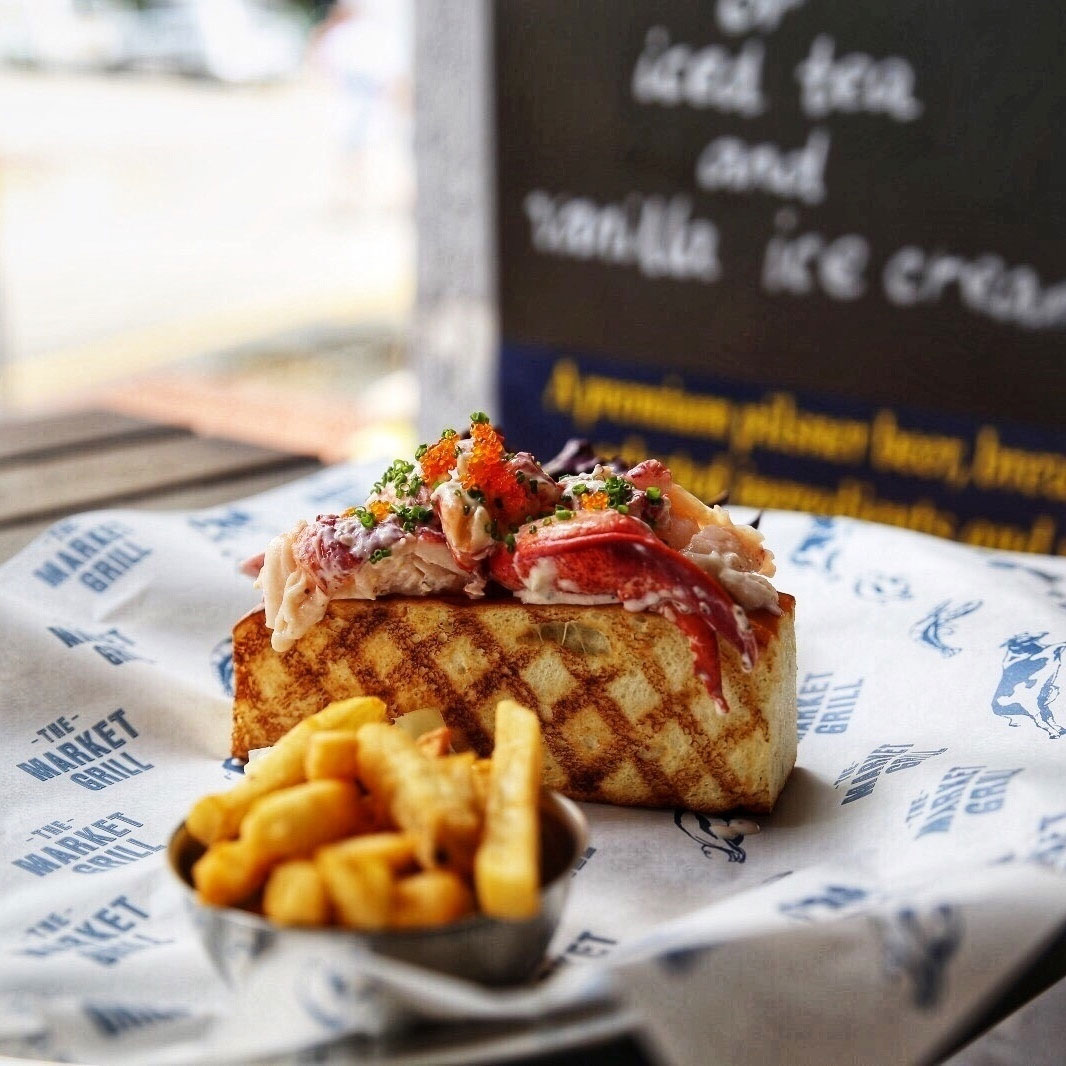 Image credit: @themarketgrillsg
The Market Grill proclaim they are Singapore's lobster roll pioneers. This diner-inspired Telok Ayer institution specialises in steaks, burgers and lobsters—focusing on uber-fresh, high quality produce. Evident from the hill of claw meat jutting out of each Lobster Roll, the live Atlantic lobsters used here are downright fat. Prices are subject to market rates for lobster, so do enquire before you order.
Everything about this roll screams premium quality. Alluring grill marks score the buttered brioche bun, while spheres of fish roe cap the chunky pieces of lobster. Dijon mustard and herbs grace the mayonnaise mixture as well, providing piquancy and fragrance to complement the avalanche of seafood flavour.
Address: 208 Telok Ayer Street, Singapore 068642
Opening hours: Mon-Sat 11:30am to 2:30pm, 6pm to 10pm
Tel: 6221 6323
Website
---
8. DB Bistro & Oyster Bar
---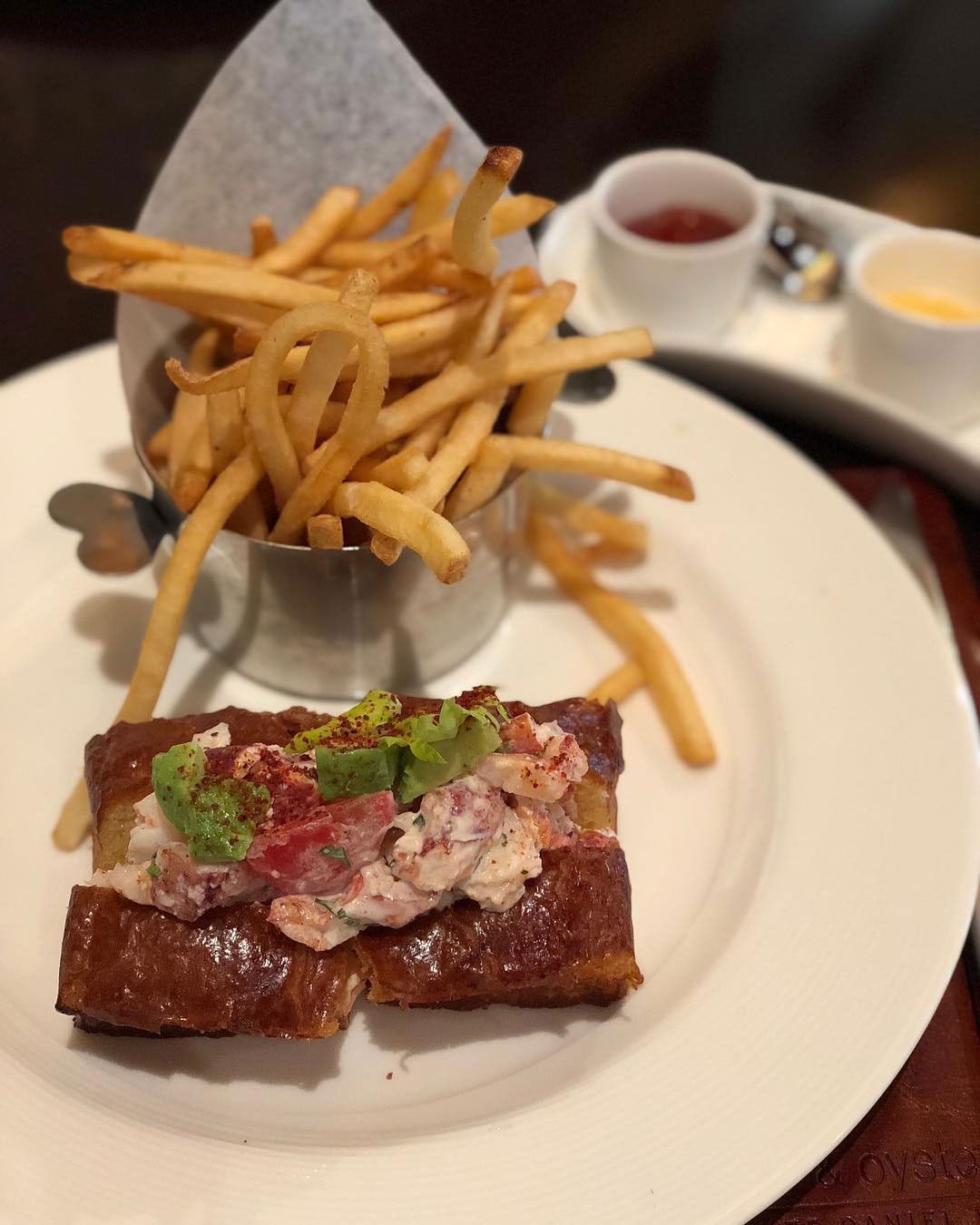 Image credit: @jolenechin
DB Bistro And Oyster Bar is renowned French-American chef Daniel Boulud's first venture into Singapore. This MBS restaurant puts oysters first, but the New England Lobster Roll ($39++) is where the chef's American roots really shine through. His rendition caps the mayo-tossed lobster with creamy avocado and smoky paprika, making the refined lobster roll even more luxurious. 
Address: 2 Bayfront Avenue, #B1-48, The Shoppes At Marina Bay Sands, Singapore 018956
Opening hours: Mon 12pm to 10pm, Tue-Fri 12pm to 11pm, Sat 11am to 11pm, Sun 11am to 10pm
Tel: 6688 8525
Website
---
Claw your way to another lobster roll
---
Lobster rolls are more accessible and affordable than ever before. And with interesting components like charcoal buns and truffle sauce, we've only just begun to see innovative iterations of this classic dish. It won't be long before someone tries to slap salted egg sauce on a lobster roll.
So when you need a spot to impress your date or somewhere to indulge in a seafood fix, check these restaurants out for some seriously good lobster rolls.
For more oceanic goodness, check out our reviews of J65, Shun Feng Crayfish and Seafood Pirates!
J65 Review: Free-Flow Lobster Dinner Buffet At Hotel Jen Tanglin Singapore by Shangri-La
This article was originally written on 12 July 2019.