---
Chwee kueh in Singapore
---
Whether you call it chwee kueh or shui kao, there's no doubt that these steamed rice flour cakes served with preserved radish and a mouthwatering, spicy chilli fall under the umbrella of traditional breakfasts we all know and love.
From heritage sellers to crowd favourites sporting long queues, here is where to get chwee kueh in Singapore.
---
1. Kovan Chwee Kueh 
---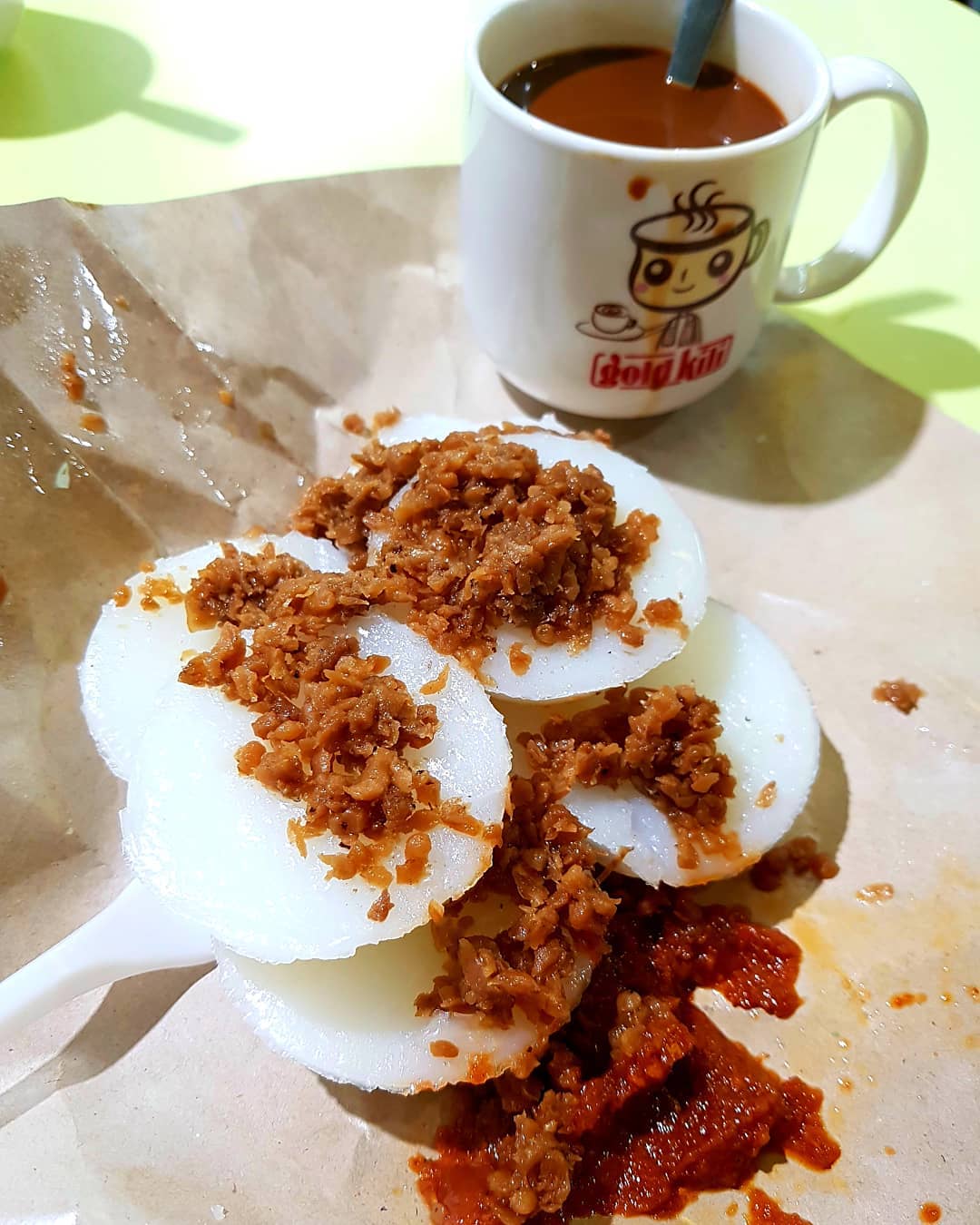 Image credit: @richardkwok68
A popular favourite at Bendemeer Food Centre is Kovan Chwee Kueh, serving up fragrant rounds topped with preserved radish cooked in vegetable oil. Prices start at $1.50 for five pieces, with an additional scoop of chye poh priced at $0.20. Some tout their kueh as slightly firmer than most, so do get your fill if you enjoy your kueh with some bite.
Address: 29 Bendemeer Road, #01-64, Bendemeer Food Centre, Singapore 330029
Opening hours: Mon-Sun 5:30am to 11:30am
10 Bendemeer Food Centre Grub To Try Including Kolo Mee, Beef Noodles And Fried Png Kueh
---
2. Xiang Xiang
---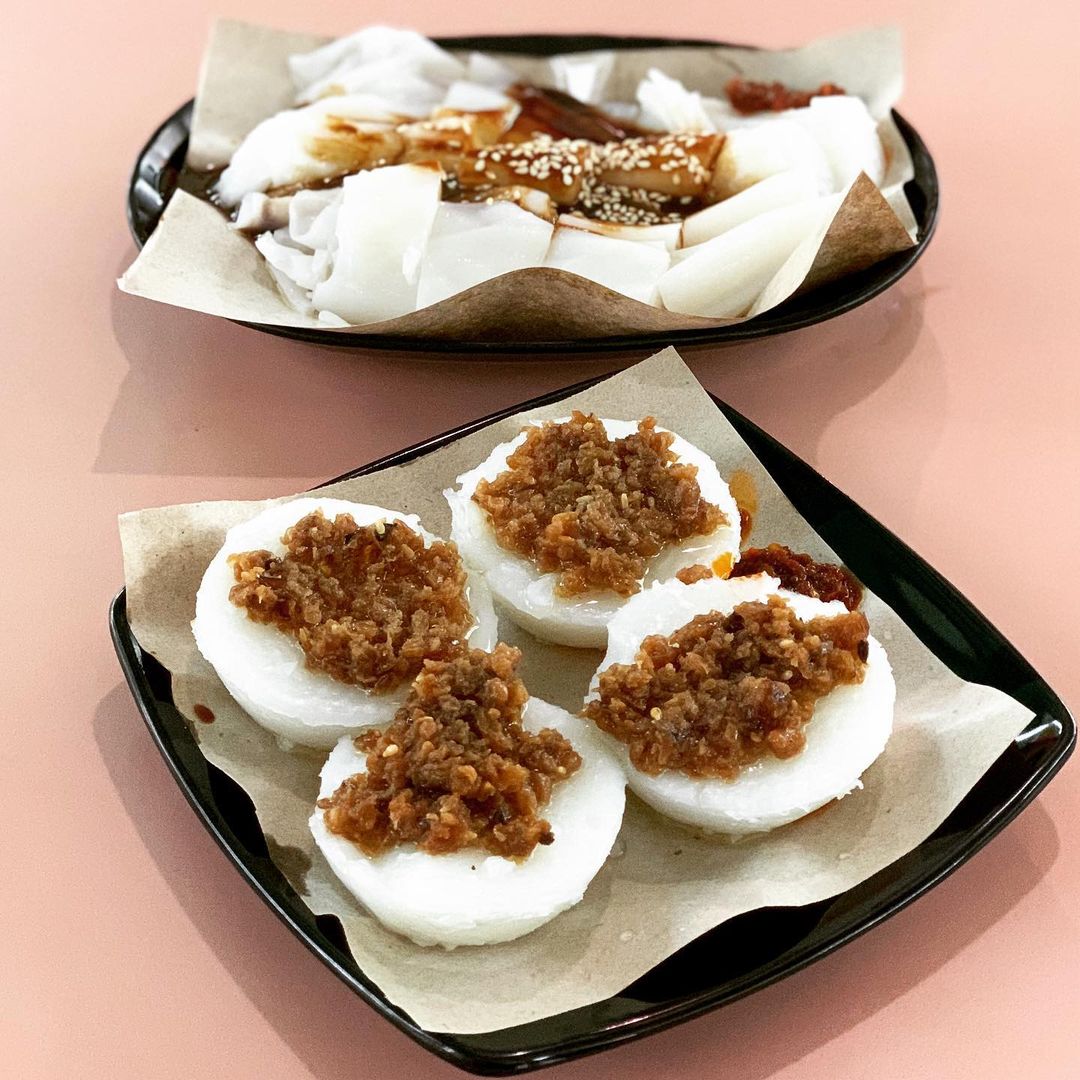 Image credit: @george.kooi
Xiang Xiang is run by an auntie who makes you feel right at home as you order some of their kueh, priced at $1.50 for five pieces. The homemade chye poh definitely has some bite, complementing the QQ kueh rounds. Their chilli here is also housemade, with umami dried shrimp in the mix—a must to go alongside your order.
Address: 91 Whampoa Drive, #01-05, Singapore 320091
Opening hours: Tue-Sun 7am to 1pm
10 Whampoa Market Stalls That Prove This Market Deserves More Bib Gourmand Nominees
---
3. Bedok Chwee Kueh 
---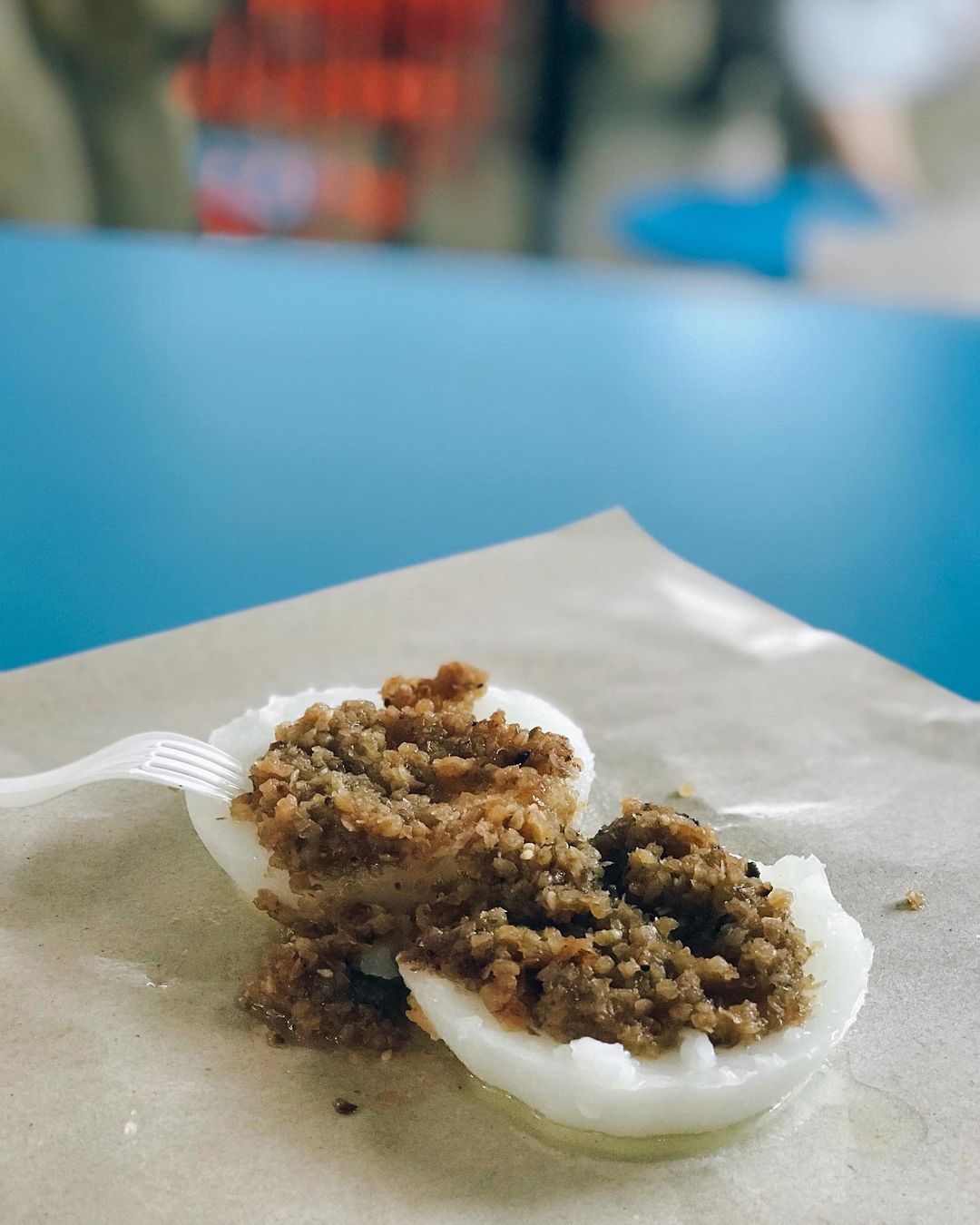 Image credit: @aenbiarshystpp
Bedok Chwee Kueh is definitely a popular name as the stall has multiple outlets around Singapore. The OG, however, in Bedok, has an all-day-long queue, as fans line up for their bigger-than-usual rounds, and extra-oily chye poh topping. Prices start at two pieces for $1, and go up to four pieces for $2.
Address: 208A New Upper Changi Road, #01-19, Bedok Town Centre, Singapore 460208
Opening hours: Daily 6:30am to 8pm
---
4. Ah Mah Chwee Kueh 
---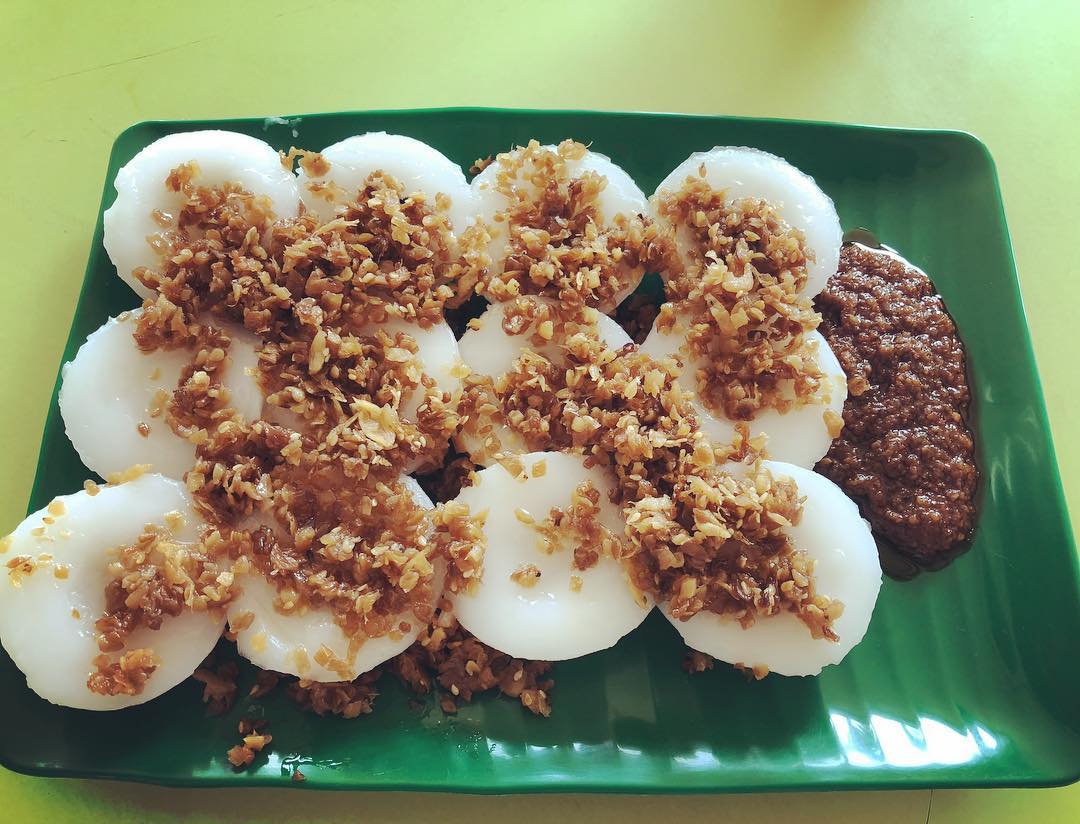 Image credit: @calvin_livelovelife
A traditional dessert stall that also sells Teochew kueh is a bit of an oddity, but that's what you can expect at Ah Mah Chwee Kueh. Located at the slightly ulu Jalan Batu Hawker Centre, fans say that dining at this stall makes the journey worth the trip. At $2 for five, each silky disc is overloaded with chye poh, for all you fans of preserved radish.
Address: 4A Jalan Batu, Singapore 432004
Opening hours: Daily 6am to 4pm
Tel: 9785 2081
Website
---
5. Jian Bo Shui Kueh
---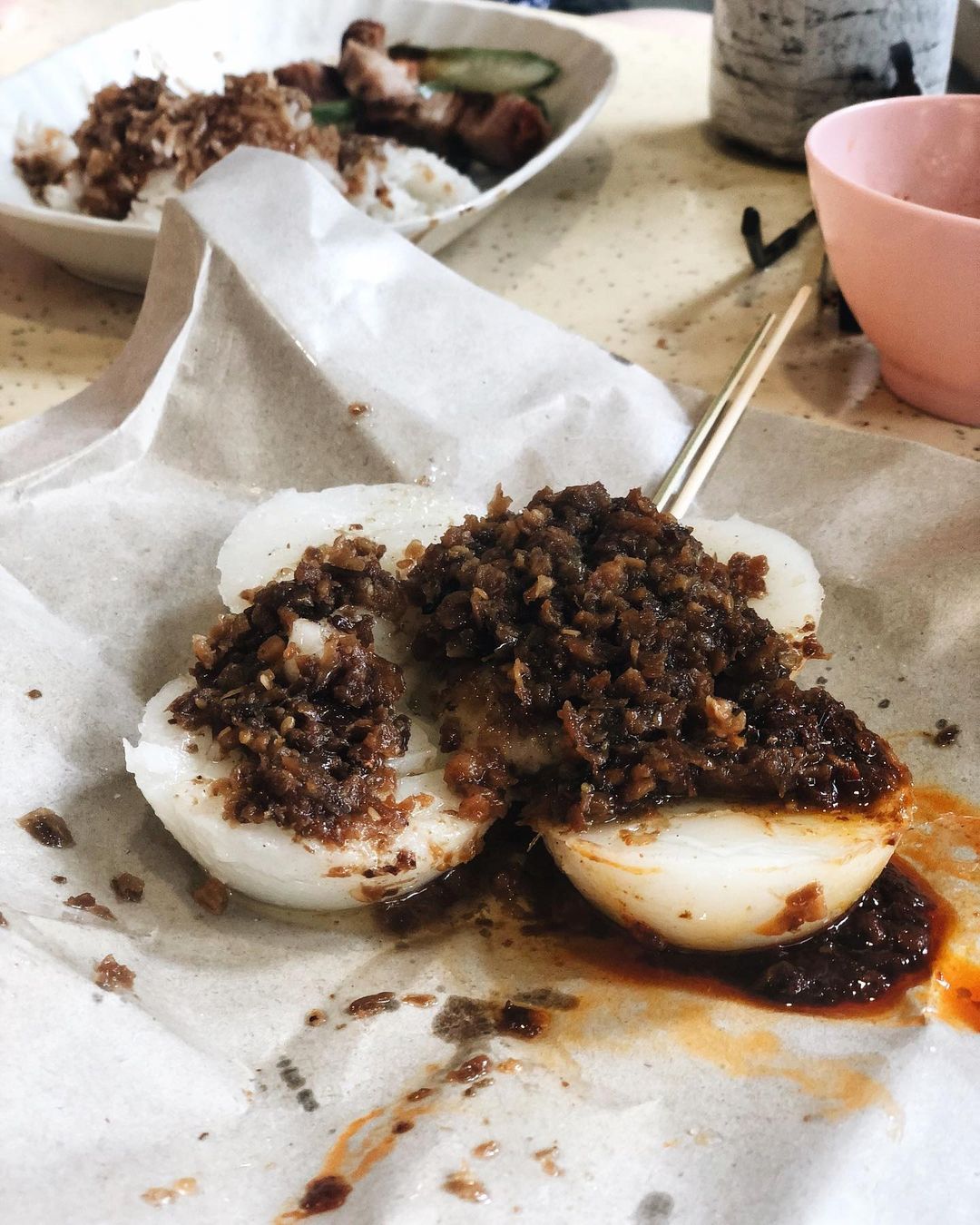 Image credit: @dktan
Jian Bo Shui Kueh is a household name, having been around since 1958. The multi-generational business still makes their kueh fresh daily in Tiong Bahru Market, with 100% vegetable oil as a healthier alternative to lard. The chilli here is praised for its generous dose of dried shrimp, definitely pleasing hae bee lovers. The kueh is also topped with sesame seeds for an extra nutty note that underscores every bite. Priced at $2.50 for five pieces, this may be slightly pricier than the average, but it's worth the price.
Address: 30 Seng Poh Road, #02-05, Tiong Bahru Market, Singapore 168898
Opening hours: Daily 6:30am to 9pm
Website
15 Tiong Bahru Food Gems That Are Not Your Usual Café Haunts
---
6. Ghim Moh Chwee Kueh 
---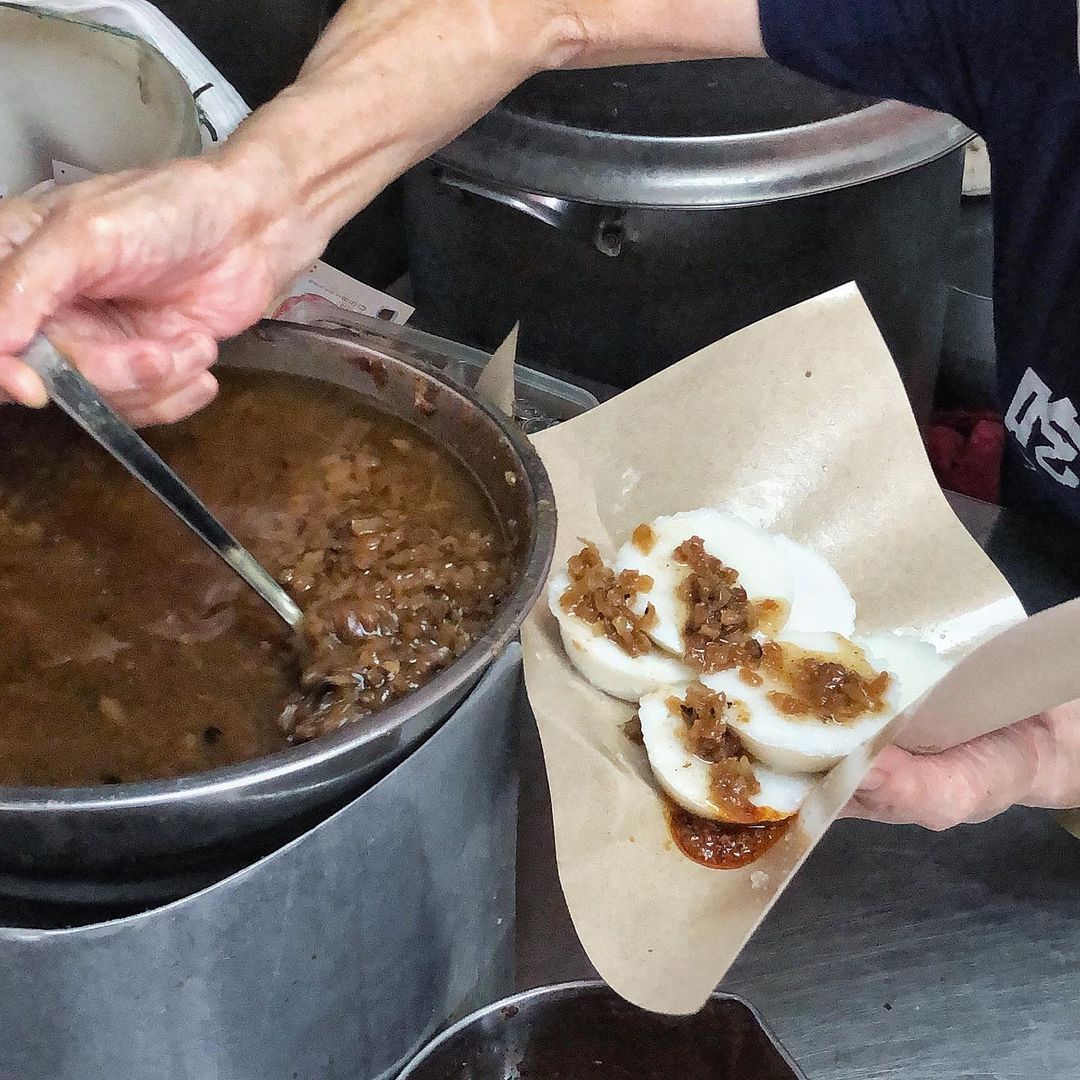 Image credit: @fabianpoon
Over 60 years of heritage goes into the recipe at this Ghim Moh stall, with the owner making everything by hand till this day. Each piece, priced at $0.50, is extra flavourful, thanks to the use of garlic and pork lard instead of vegetable oil. The radish is definitely saltier than what we're used to, instead of the sweet chye poh most stalls sell.
Address: 20 Ghim Moh Road Market & Food Centre
Opening hours: Daily 6:15 am to 6:30pm
---
7. Aunty Chwee Kueh
---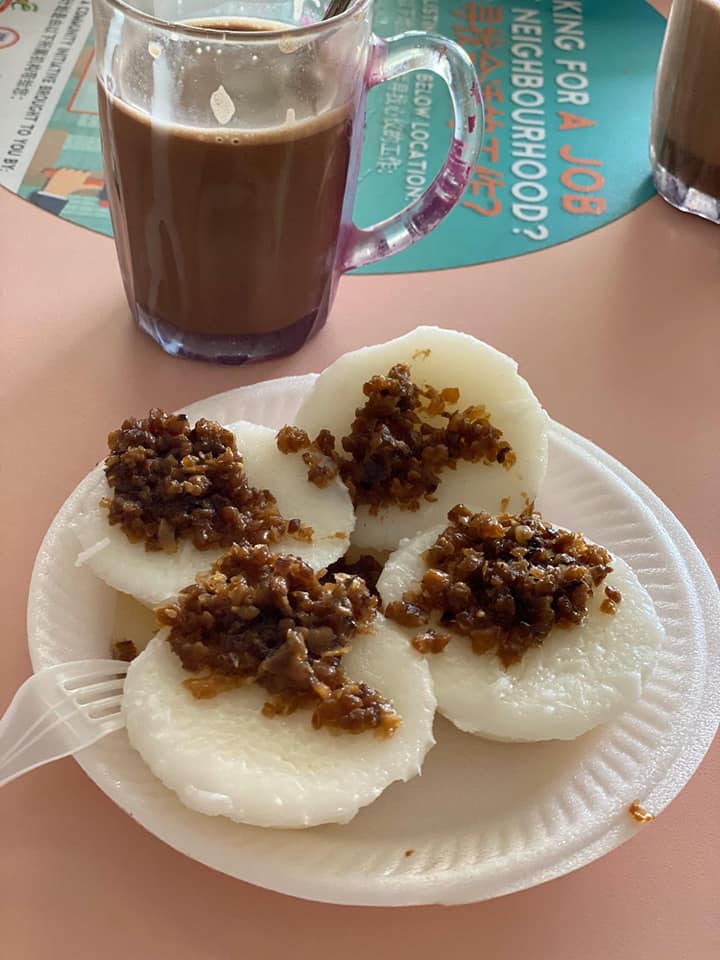 Image credit: Aunty Chwee Kueh
Having opened in 2020, Aunty Chwee Kueh is quite a new player in the local hawker scene. Situated in Tampines, the stall sells an array of handmade Teochew kueh, from chee cheong fun to soon kueh, and of course, their namesake signature dish. The kueh here is super affordable, at just $1.20 for four pieces, or $2.40 for eight pieces. Fans praise the chye poh for being very fragrant, striking a balance between sweet and salty.
Address: 137 Tampines Street 11, #01-24, Singapore 521137
Opening hours: Tue-Sun 6am to 2pm
Tel: 9760 3230
Website
---
8. Pek Kio Handmade Chwee Kueh
---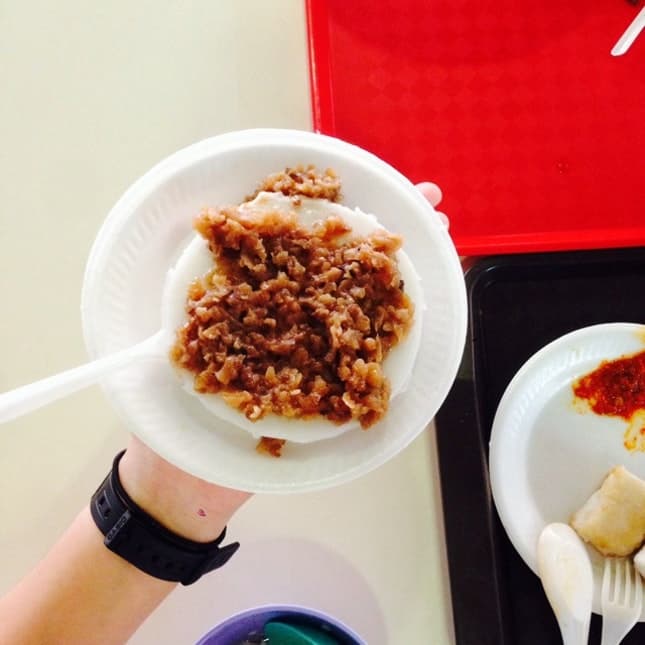 Image credit: Amanda Liu
If you ever find yourself hankering for extra-large shui kueh, then look no further than Pek Kio Handmade Chwee Kueh. Their XL Chwee Kueh ($1.50) is a palm-sized serving, topped generously with preserved radish that is less oily than most. If you prefer smaller portions, then you can get five regular-sized ones for $1.50 too.
Address: 41A Cambridge Road, #01-28, Pek Kio Market and Food Centre, Singapore 211041
Opening hours: Daily 7:30am to 2pm
Pin Wei Chee Cheong Fun Review: Third-Generation Hawker Selling Handmade Rice Rolls Near Farrer Park
---
Best chwee kueh in Singapore
---
From chwee kueh at just $0.30 a piece to XXL versions, here are some stalls in Singapore to get your fix of this classic local breakfast staple. For more local favourites, check out our guide to the best hokkien mee in Singapore, and where to find unique bak chor mee in Singapore.
10 Hokkien Mee Stalls In Singapore Every Local Foodie Must Try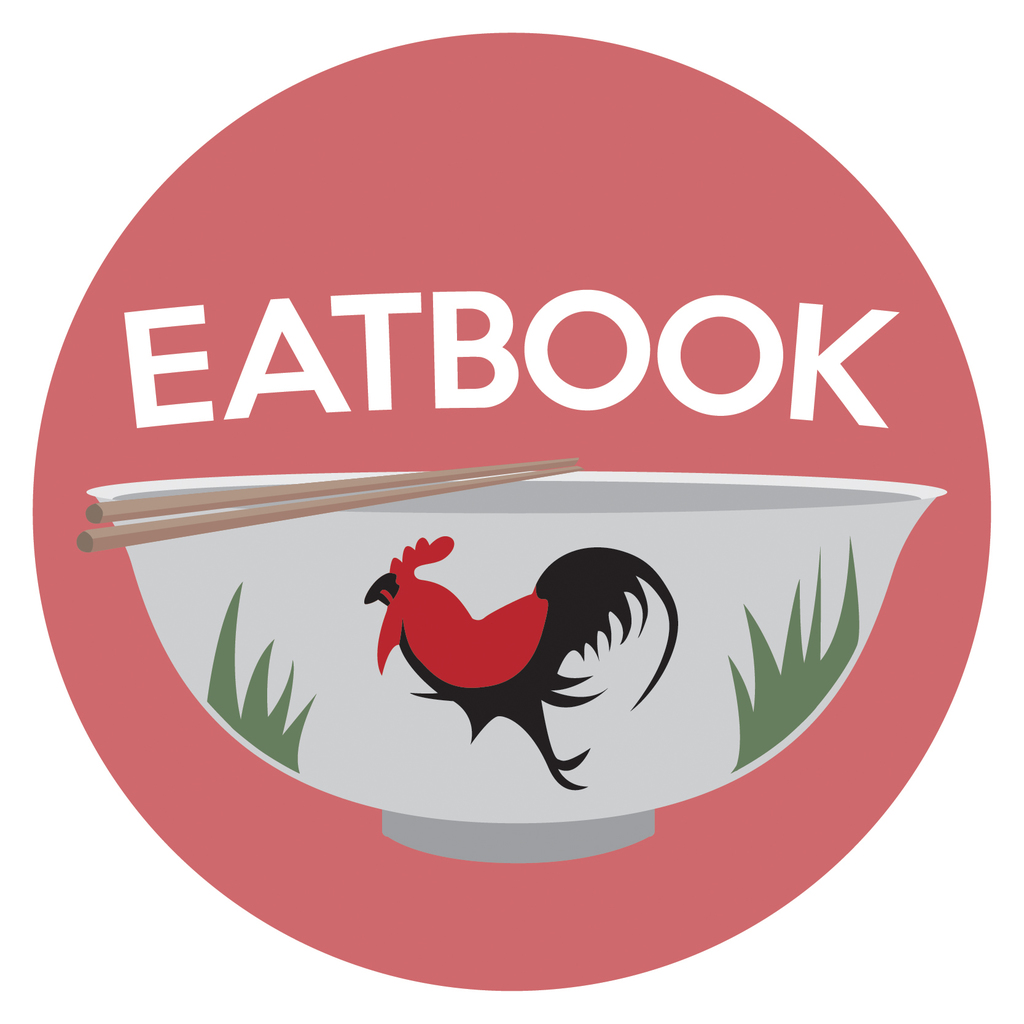 Drop us your email so you won't miss the latest news.