Donburi Maruya at Geylang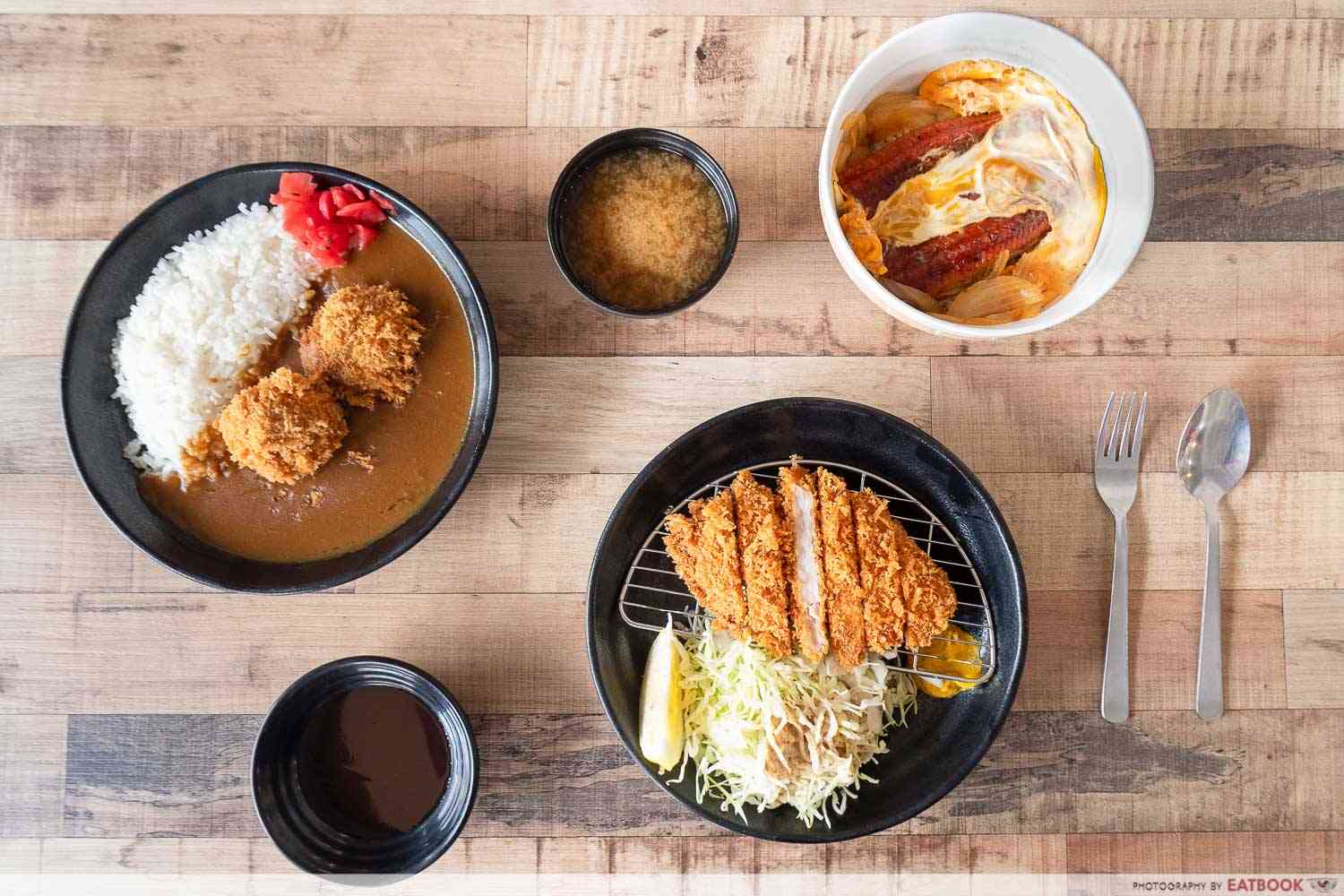 While katsudon and katsukarē (curry rice with katsu) are perfectly viable ways of enjoying Japanese pork cutlets, I always maintain that the Teishoku style is the ideal. The key is its simplicity: white rice, a bowl of miso soup, shredded raw cabbage, and of course the tonkatsu AKA deep-fried pork cutlet itself, best enjoyed with rich tonkatsu sauce. It's both wholesome and delicious.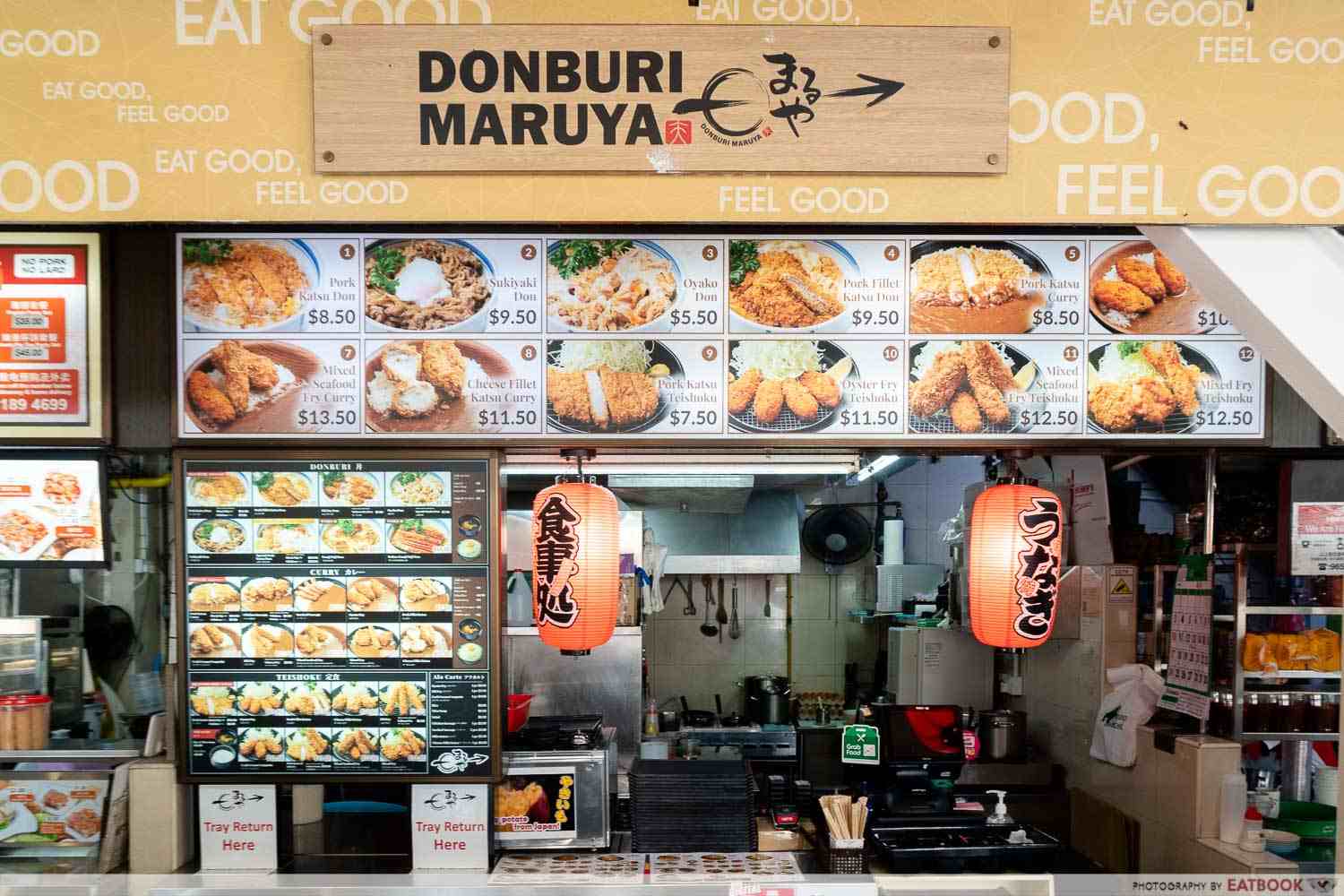 At Donburi Maruya, it's also really affordable. This Japanese eatery has a few outlets in the country, but the one found in a Geylang coffeeshop has the cheapest prices of the bunch. Along with teishoku tonkatsu, they have other Japanese classics as well, such as extra-large unagi don and curry rice!
Billion Bowls Review: $6.90 Japanese Rice Bowls By Ex-Mikuni Chef
Food at Donburi Maruya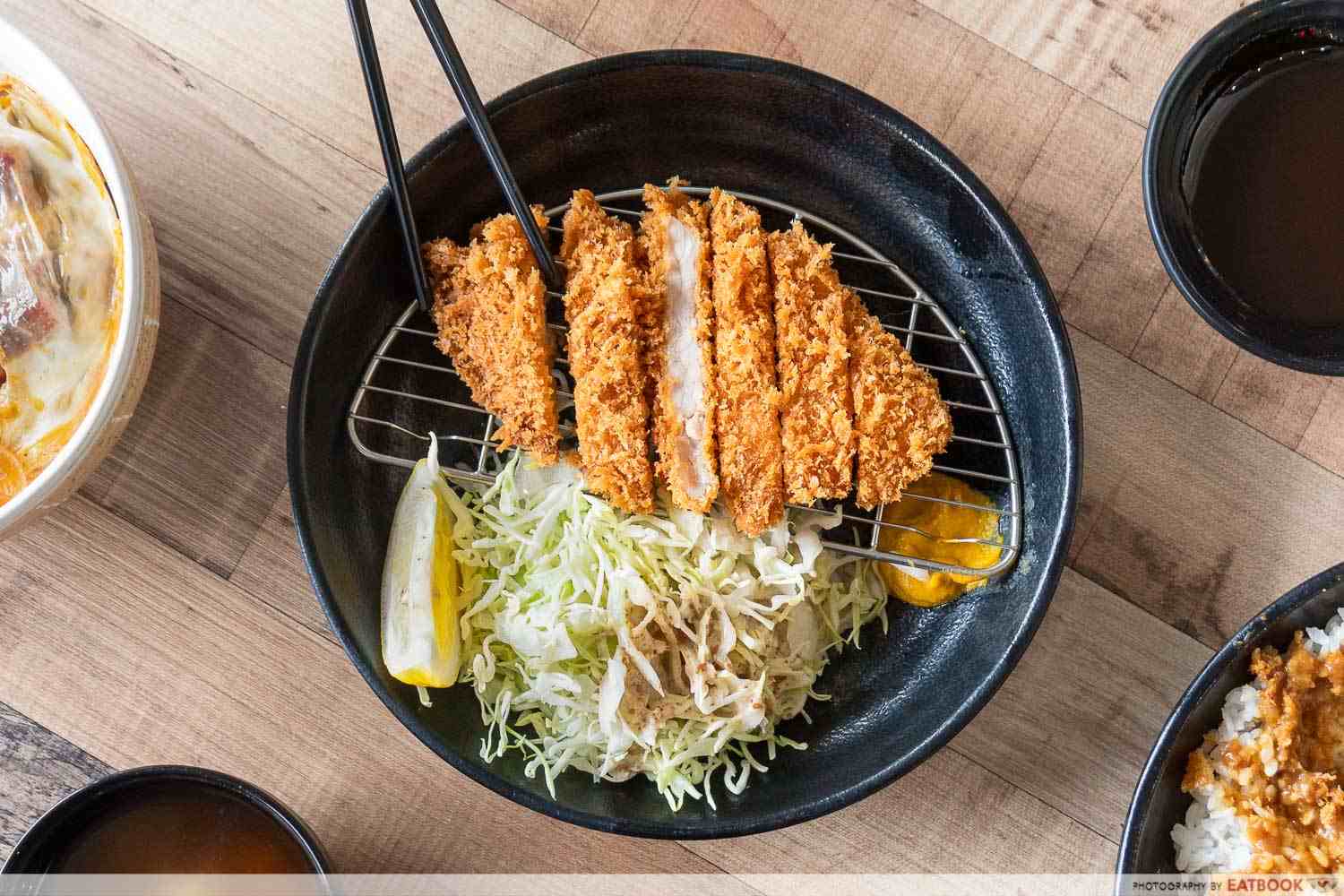 We started with the Teishoku Pork Katsu, which goes for $7.50 a la carte and $10 with rice and miso soup. As per Teishoku convention, the katsu was propped up by a metal grill to prevent sogginess from setting in. Karashi mustard, a lemon wedge, and a towering heap of shredded cabbage made up the rest of the dish.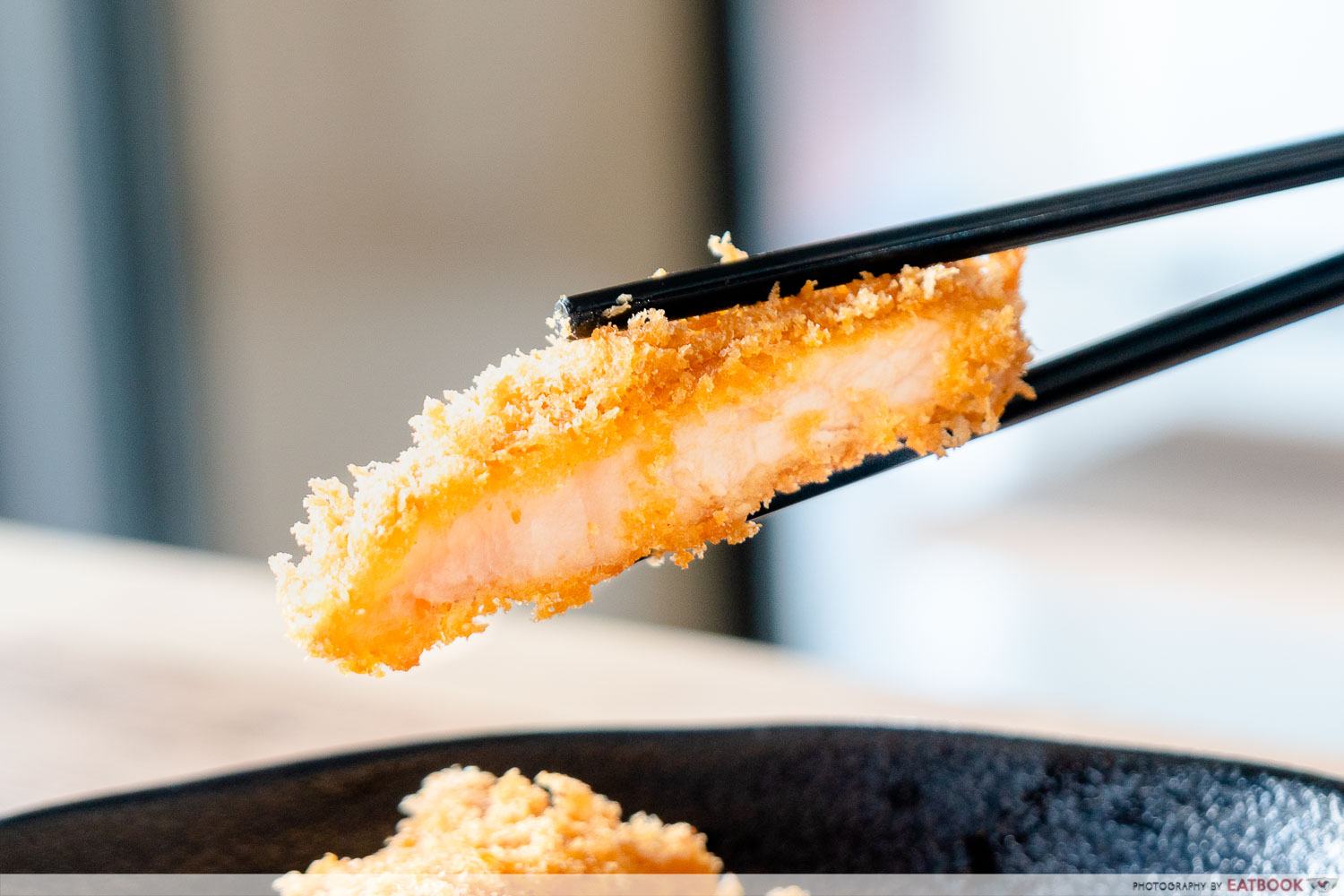 The katsu's breaded coating was airy and crispy, with no discernable oiliness—exactly how tonkatsu should be. But I thought the meat inside was a slight letdown, as it was a tad too dry and tough.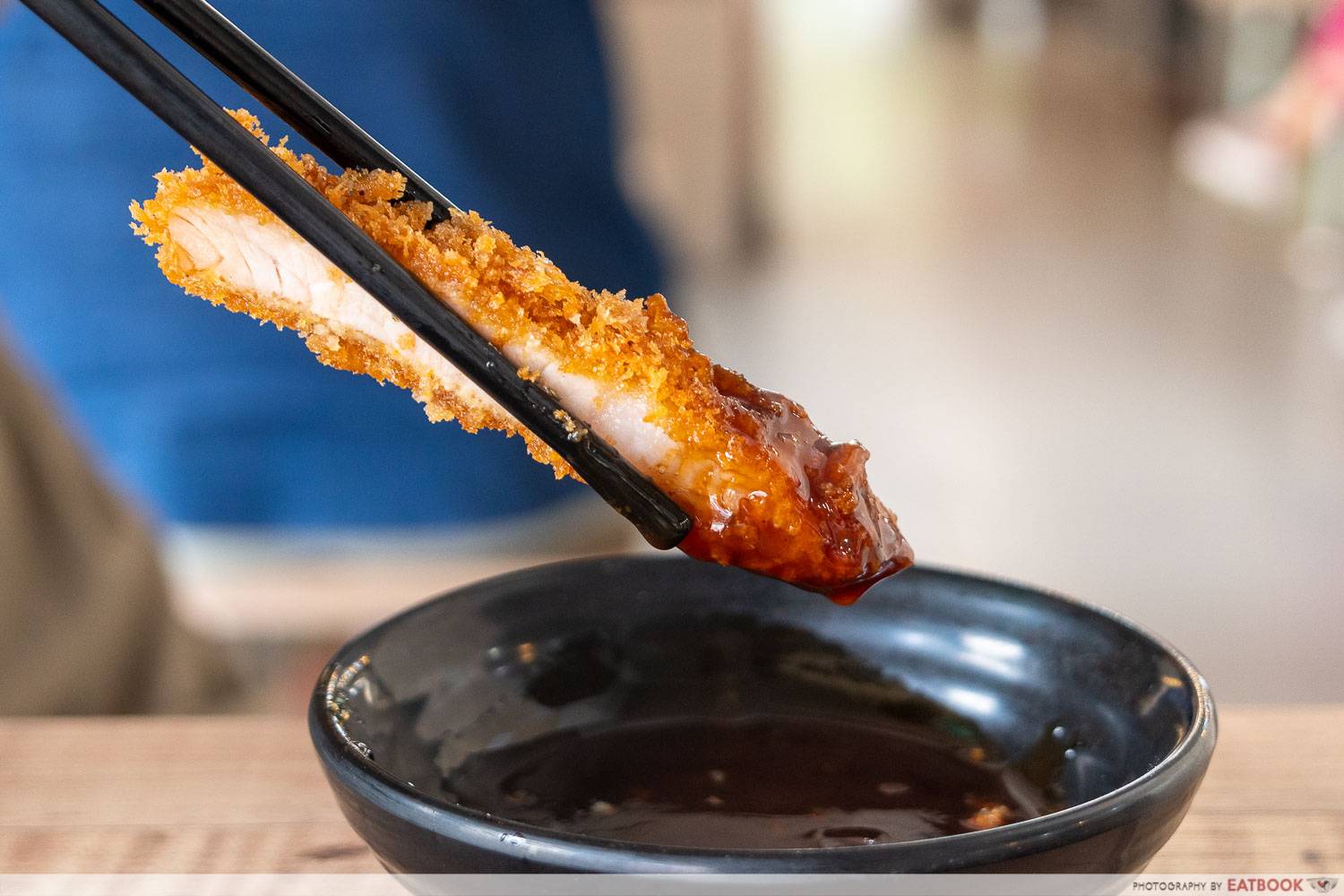 Luckily, there was the dynamic duo of tonkatsu sauce and karashi mustard to pick up the slack. The former was characteristically tangy, with a mild sweetness that complemented the porky flavour. The latter, meanwhile, had a sharp and spicy taste that contrasted with the sweet tonkatsu sauce.
There's nothing too special about the dish, but its affordability makes it worth a shot.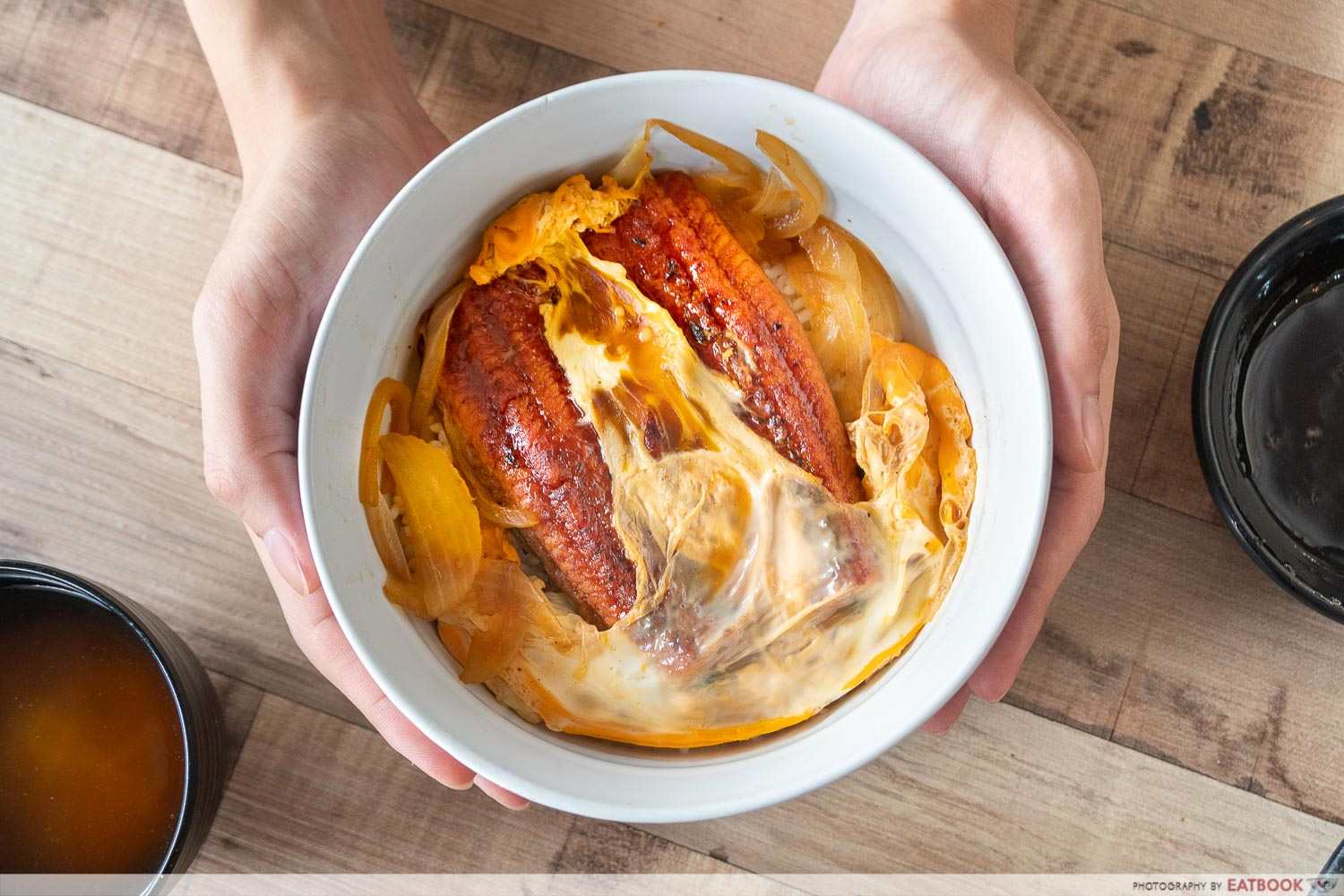 The next dish, however, was superb. The Deluxe Unagi Toji Don ($14.50) laid its claim as one of the better unagi dons I've had in a hawker setting, and that's not just because of its substantial size.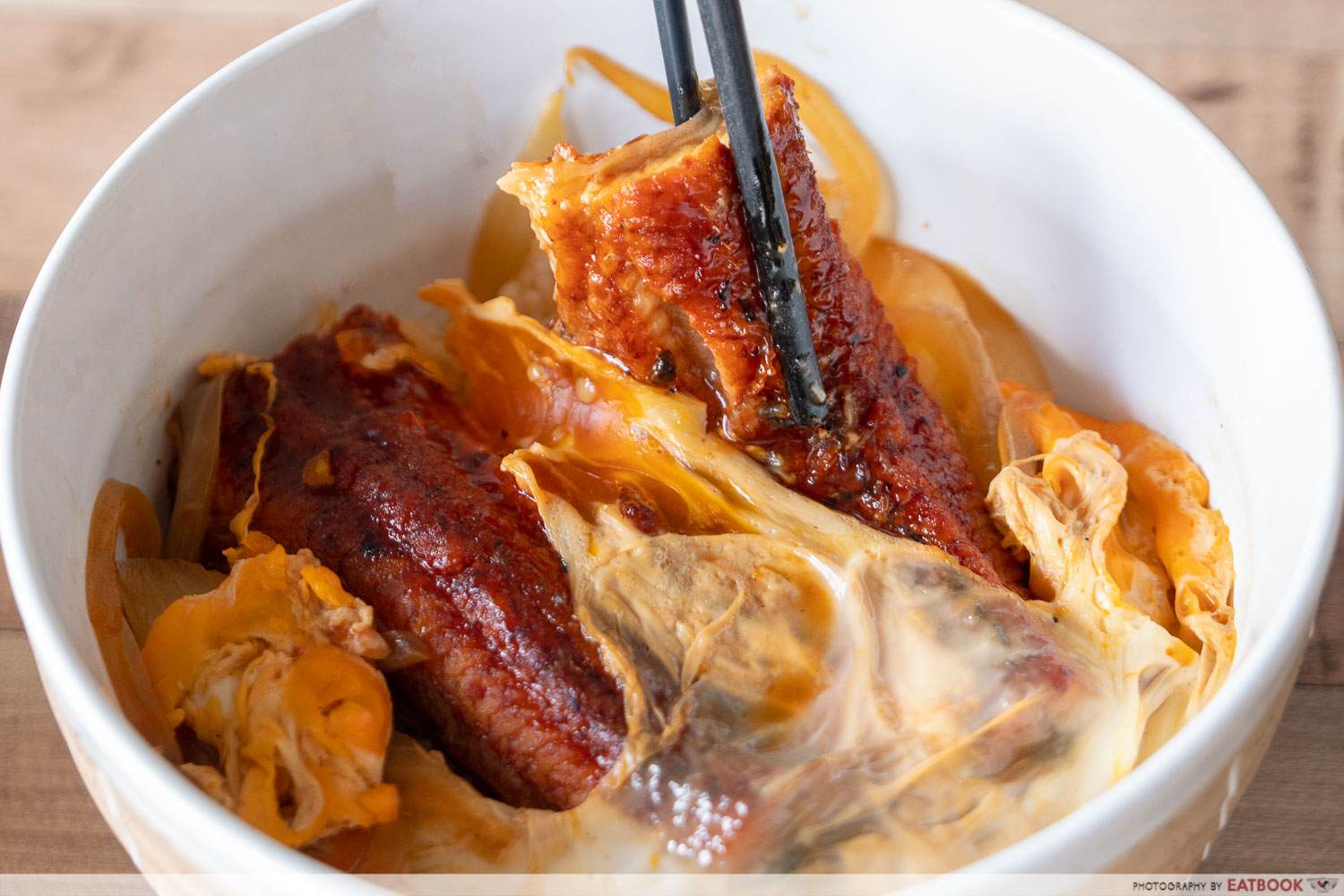 The Japanese eel was full of umami, courtesy of its rich unagi marinade and stellar grilling. Its meat was plump and juicy, and the light char on its skin gave it some crispiness.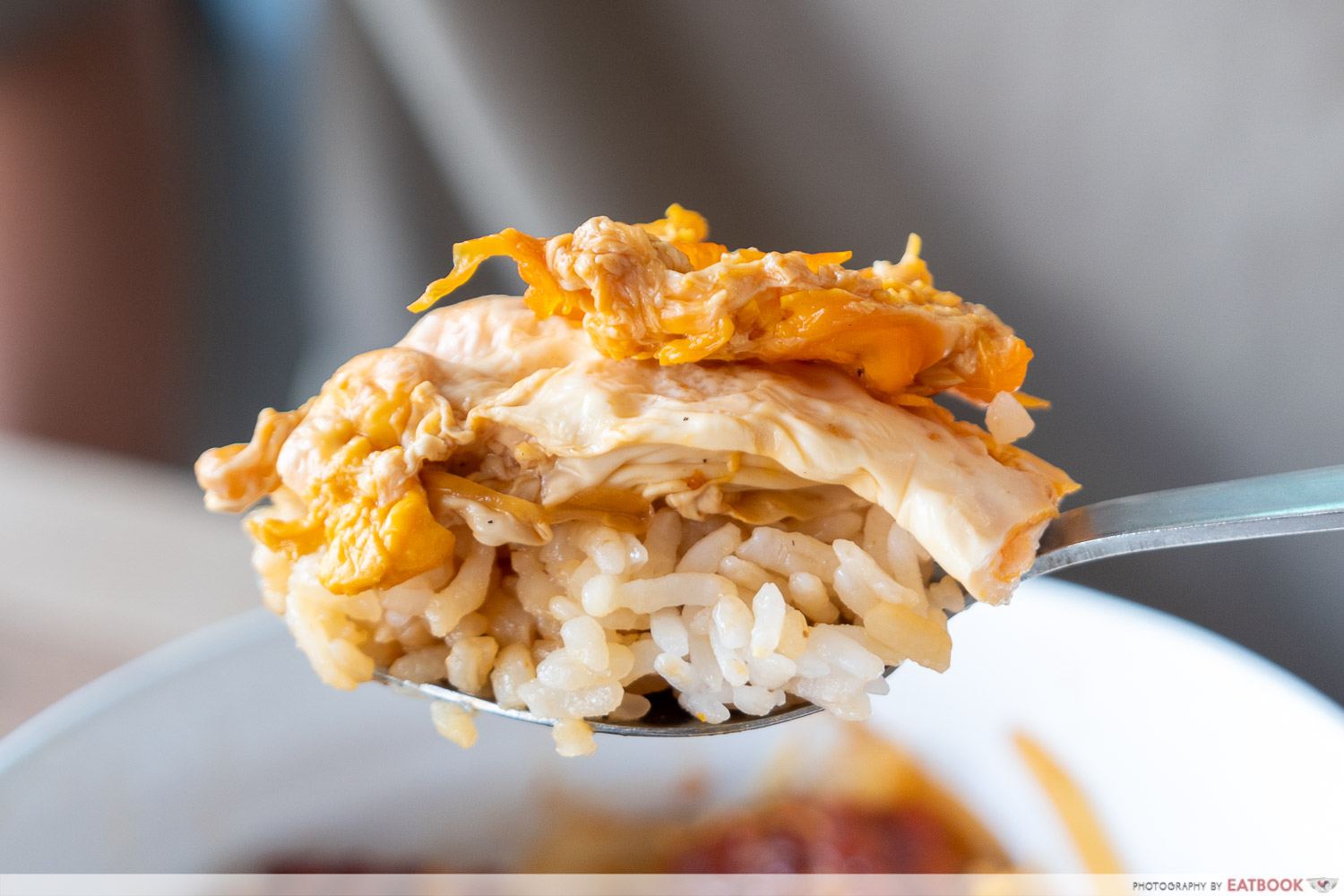 We can't forget about the blanket of eggs and onions that covered the rice, imbuing each bite with a sweet and savoury taste. They did their job commendably, but I do wish the egg was a little less sparse—there simply wasn't enough of it to feature prominently in every spoonful.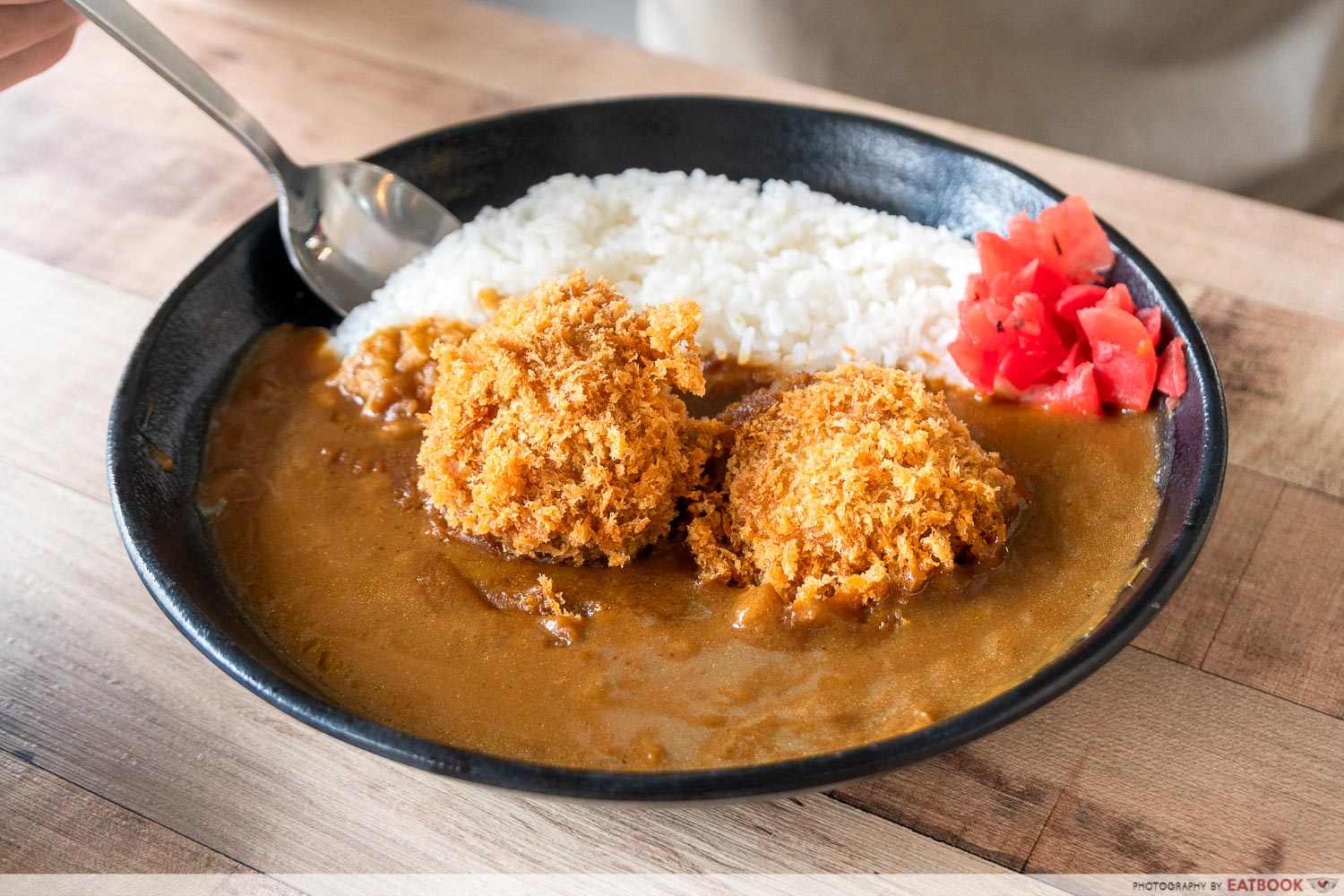 For the cheese fanatics out there, there's the Cheese Fillet Katsu ($11.50), which featured these nuggets of pork katsu that had melted cheddar embedded in them. It's a curry rice dish, mind you, so the katsu nuggets were joined by a pile of rice and viscous Japanese curry.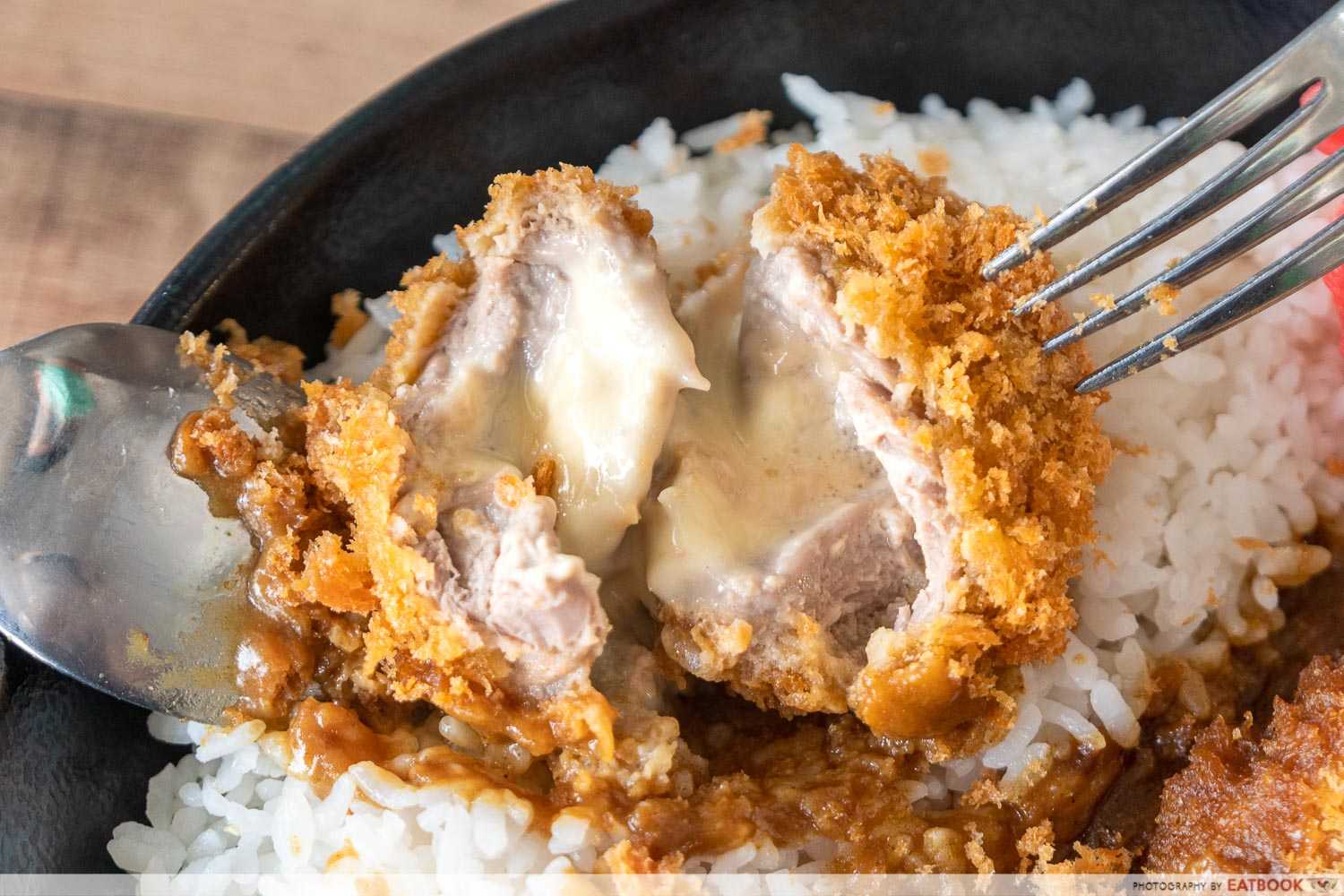 The cheese was reasonably rich, adding a salty and pungent kick to the crackling katsu. But again, the meat held the dish back a little, as it had a dryness that stuck out like a sore thumb against the gooey cheddar.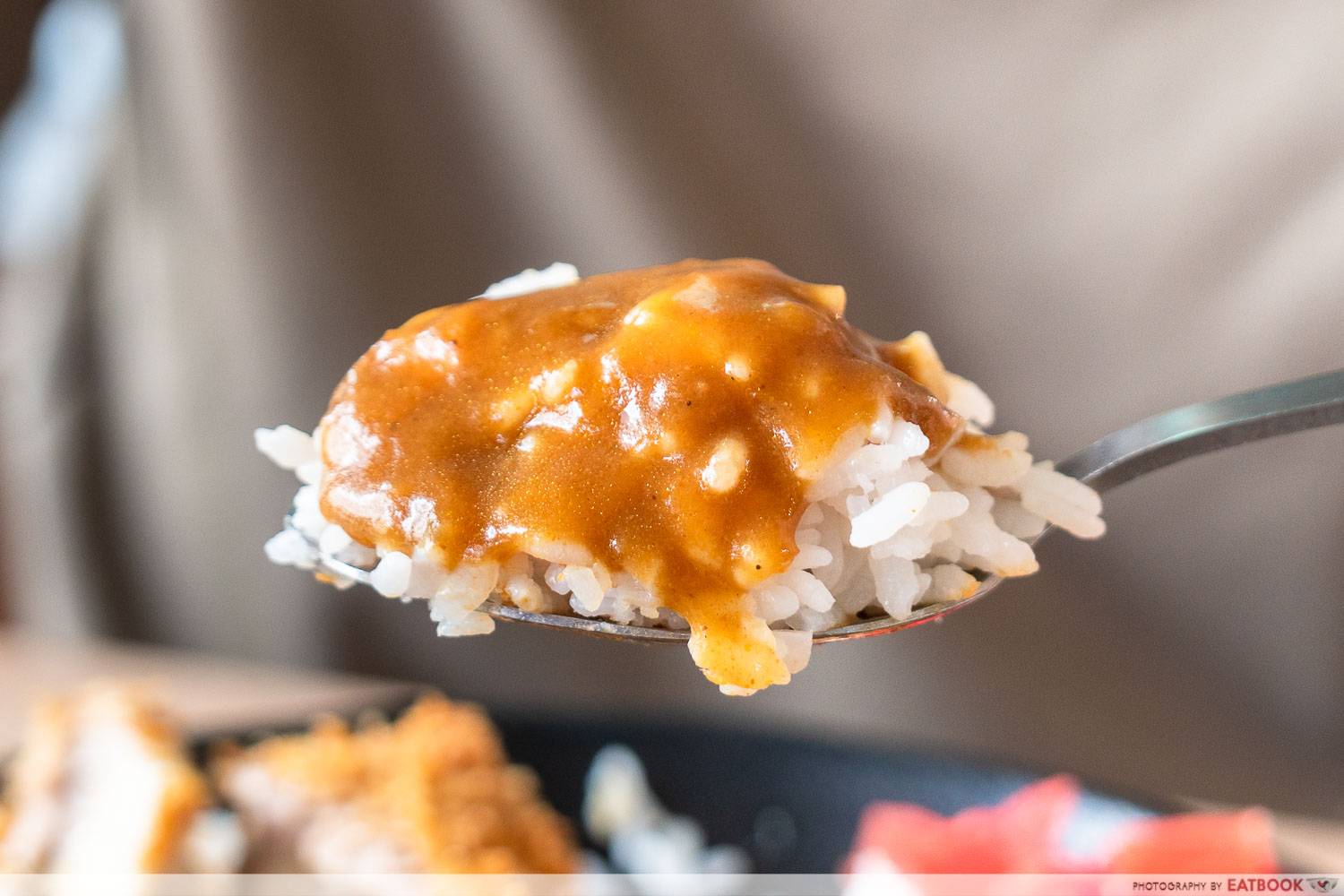 As for the curry, it was pretty standard fare for a Japanese hawker stall. Mild, sweet, and with hints of spice, it went well with the fried pork and its cheesy insides.
Ambience at Donburi Maruya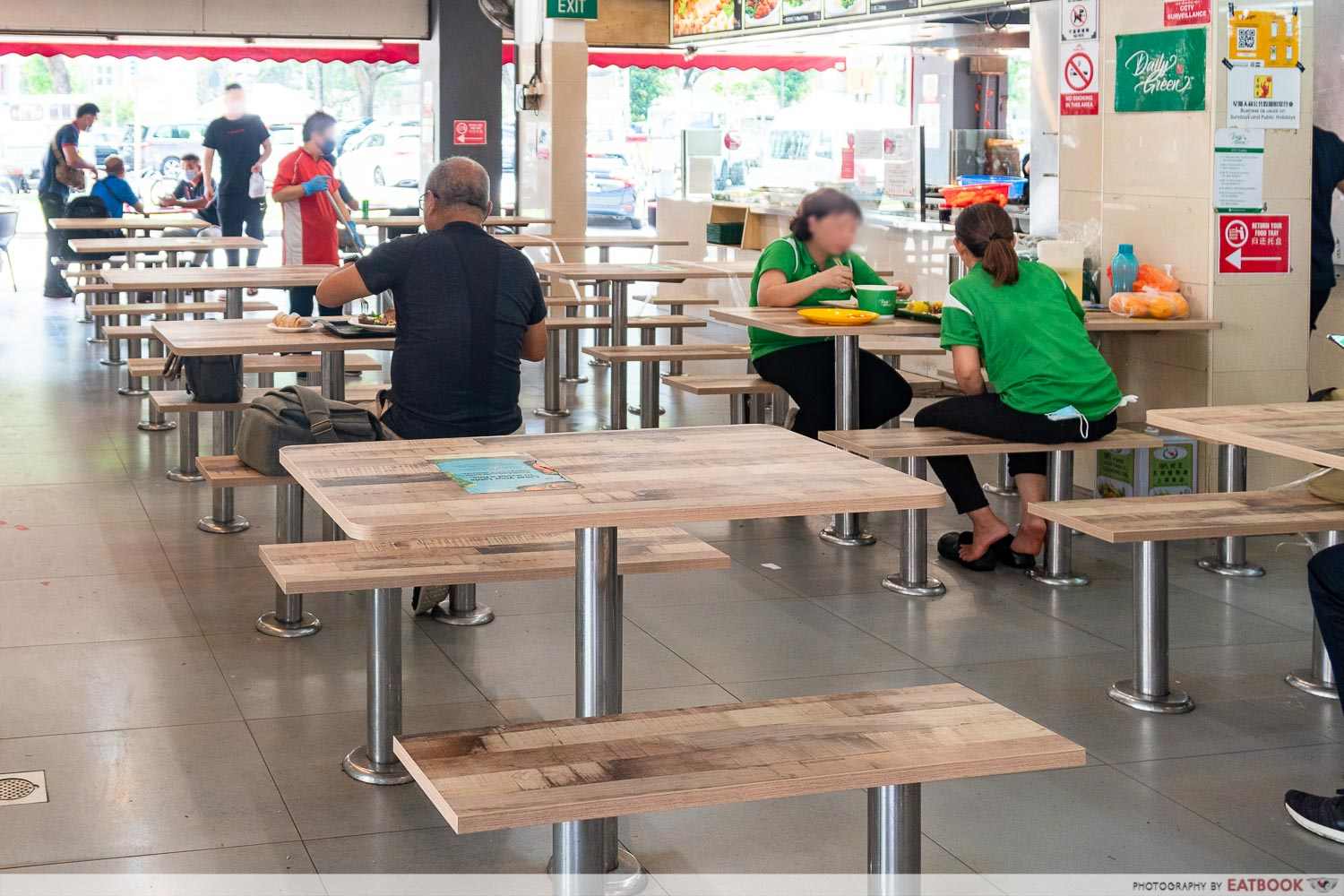 Donburi Maruya is located in Food Loft, a coffeeshop in Geylang that's a two-minute walk from Aljunied MRT Station. Though the place is modestly sized, it has a good variety of food—ranging from vegetarian to Western eats—and is spacious and well-ventilated. However, the loud traffic noise from the bustling road beside the coffeeshop can be a bit distracting.
The verdict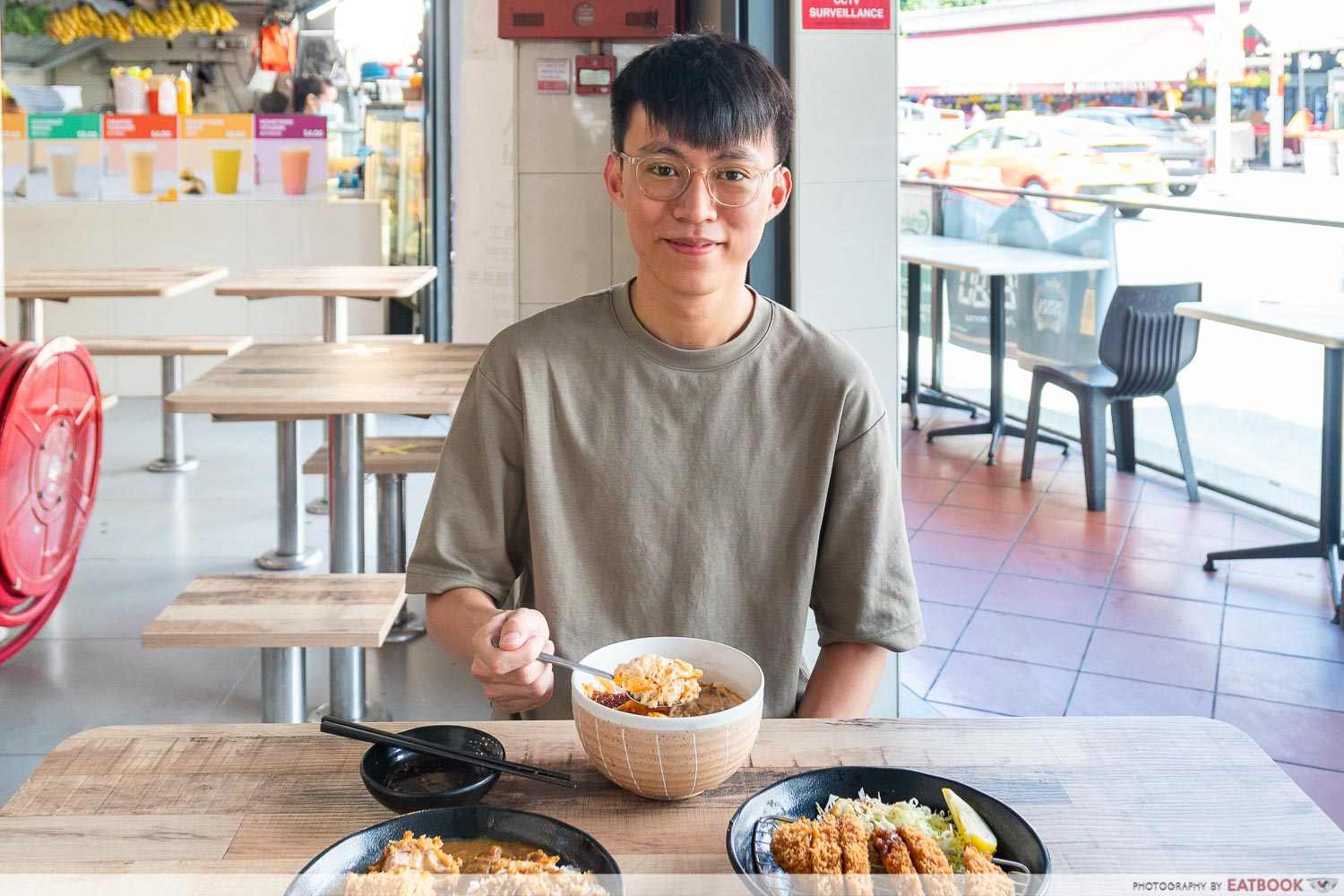 The Japanese food at Donburi Maruya was decent to good, but the affordability factor is surely its most enticing quality. If you're not looking to break the bank for premium teishoku tonkatsu or unagi, then Donburi Maruya will fit the bill nicely.
If you're looking for more value-for-money Japanese eats, check out our Jin Ho review. For something pricier, read our coverage of Unkai Sushi.
Address: 56 Lorong 25A Geylang, Food Loft, Singapore 388248
Opening hours: Daily 11am to 10pm
Website
Donburi Maruya is not a halal-certified eatery.
Jin Ho Review: Mentaiko Chicken Katsu And Affordable Asari Clams By Hougang Hawkers
Photos taken by Tanya Tham.
This was an independent review by Eatbook.sg.
Donburi Maruya Review: Affordable Teishoku Tonkatsu Sets And XL Unagi Don In Geylang
Donburi Maruya Review: Affordable Teishoku Tonkatsu And XL Unagi Don In Geylang -

7/10
Summary
Pros 
– Prices are affordable
– Deluxe Unagi Toji Don is really good
Cons
– Tonkatsu was a little dry
Recommended dishes: Teishoku Pork Katsu ($7.50 a la carte, $10 with rice and miso soup), Deluxe Unagi Toji Don ($14.50)
Opening hours: Daily 11am to 10pm
Address: 56 Lorong 25A Geylang, Food Loft, Singapore 388248