Jin Ho in Hougang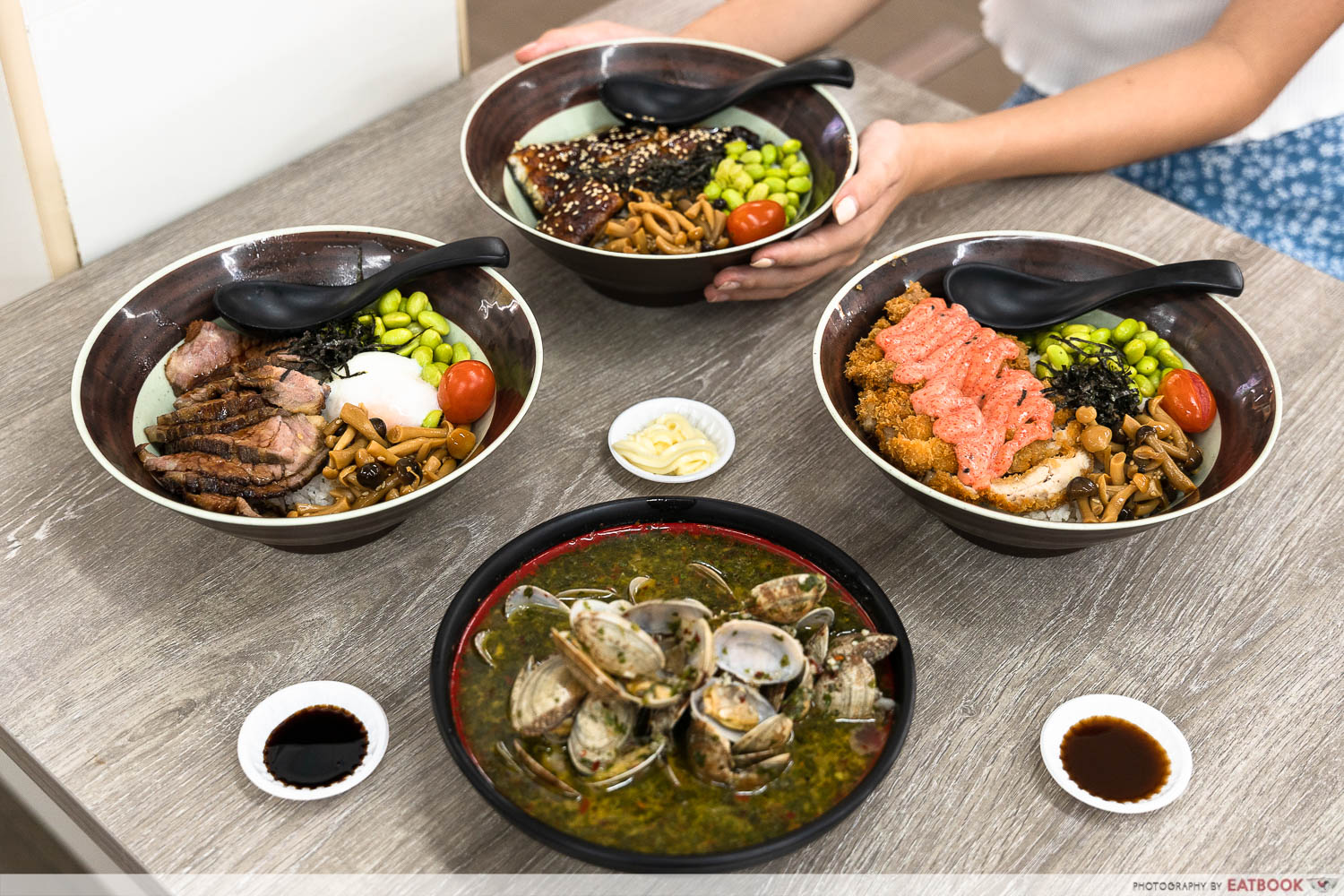 I don't know about you, but I'm a sucker for a good donburi. These Japanese rice bowls never fail to fill me up with their hearty portions of meat and vegetables on a bed of fluffy white Japanese rice. Upon finding out about Jin Ho's affordable donburi at a Hougang coffeeshop near my house, I knew I had to give them a try. 
Kumamoto Ramen Review: $6.80 Tonkotsu Ramen At Serangoon North By Popular Mala Chain Owner
Food at Jin Ho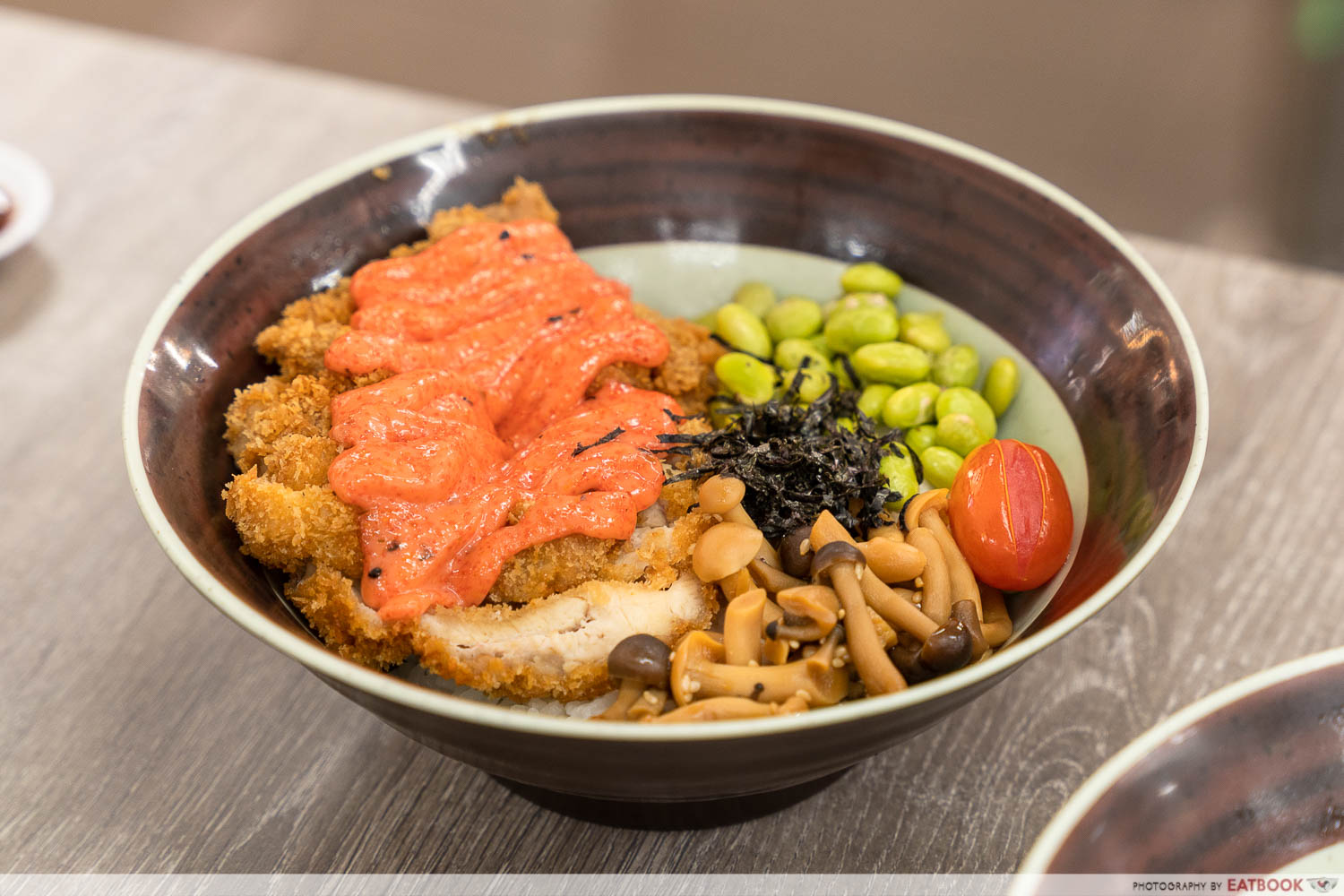 Jin Ho's selection of donburi come topped with several proteins, so my colleague and I started off with a Chicken Katsu Don ($9), sprucing it up with additional Mentaiko ($2).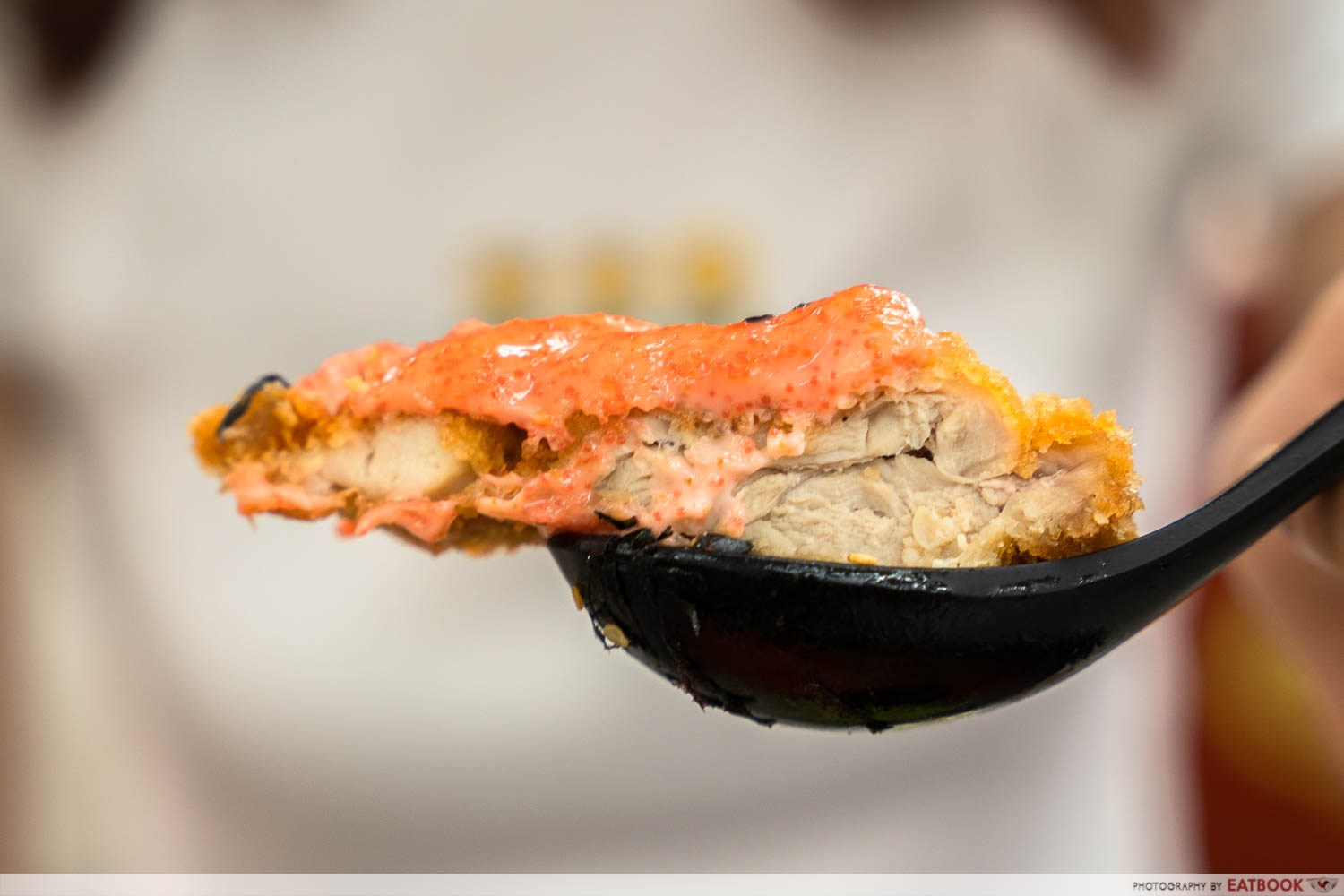 Despite how thick the chicken cutlet was, it was not at all dry or rubbery. With a crisp breaded crust on the outside and moist chicken within, we gobbled this up pretty quickly.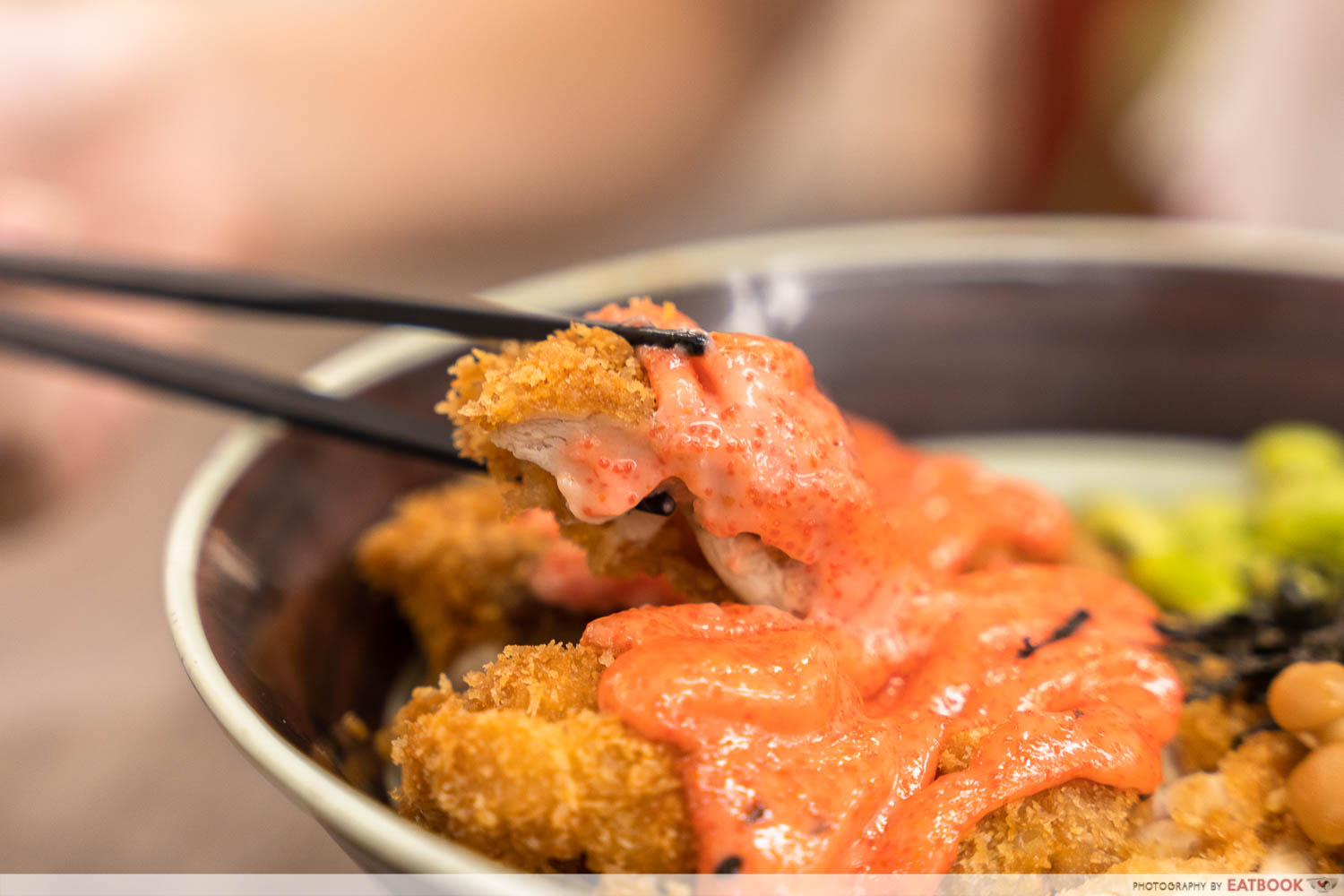 I'm glad that we chose to add mentaiko to our chicken cutlet, as they complemented each other nicely.

Jin Ho doesn't add too much mayonnaise to their house-made mentaiko sauce, thus allowing the true flavours of mentaiko to shine with just enough creaminess. I appreciate that I could feel the crunch of the fish roe in the sauce too.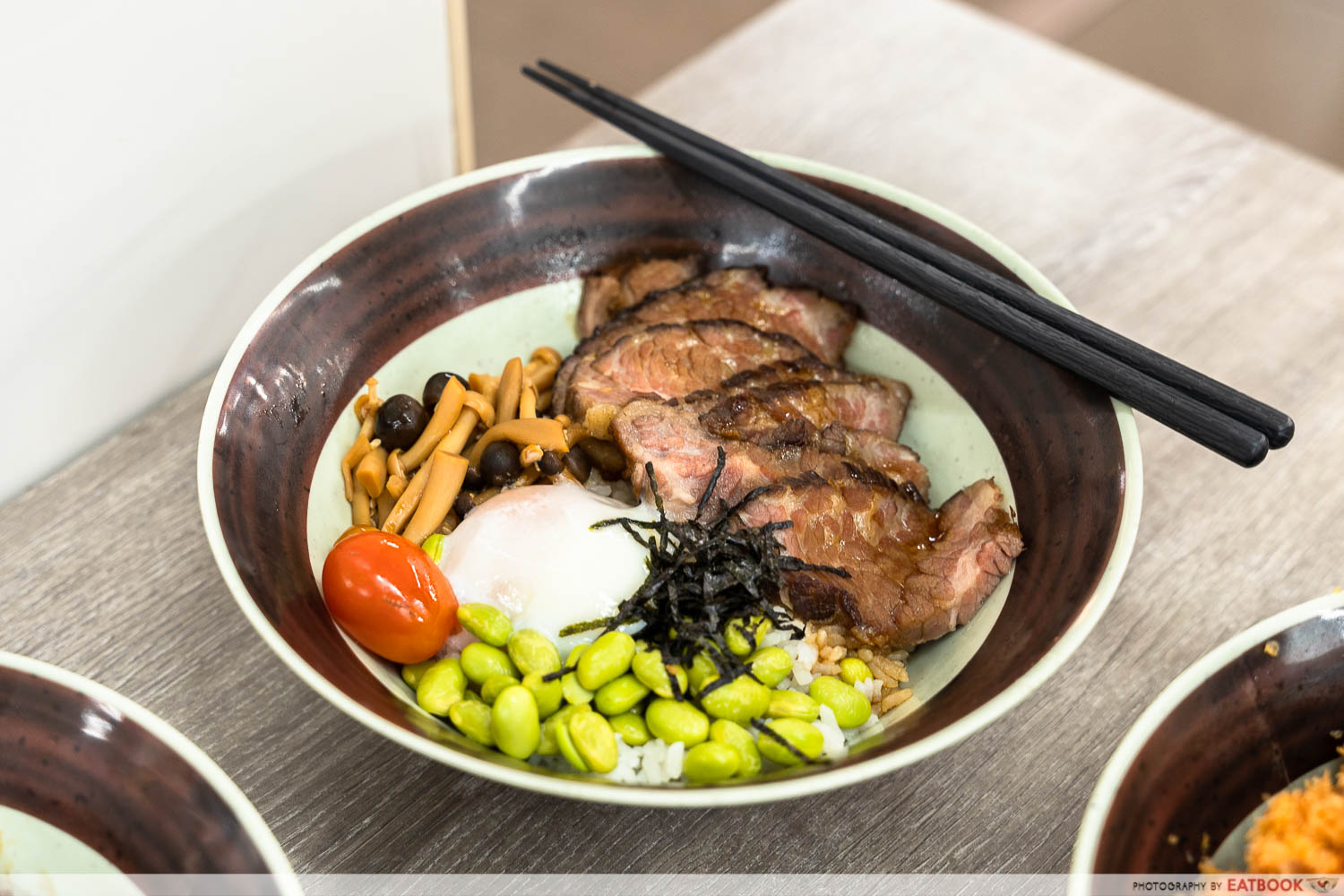 The next don we tried was the Gyudon ($12), with an additional Onsen Egg ($1).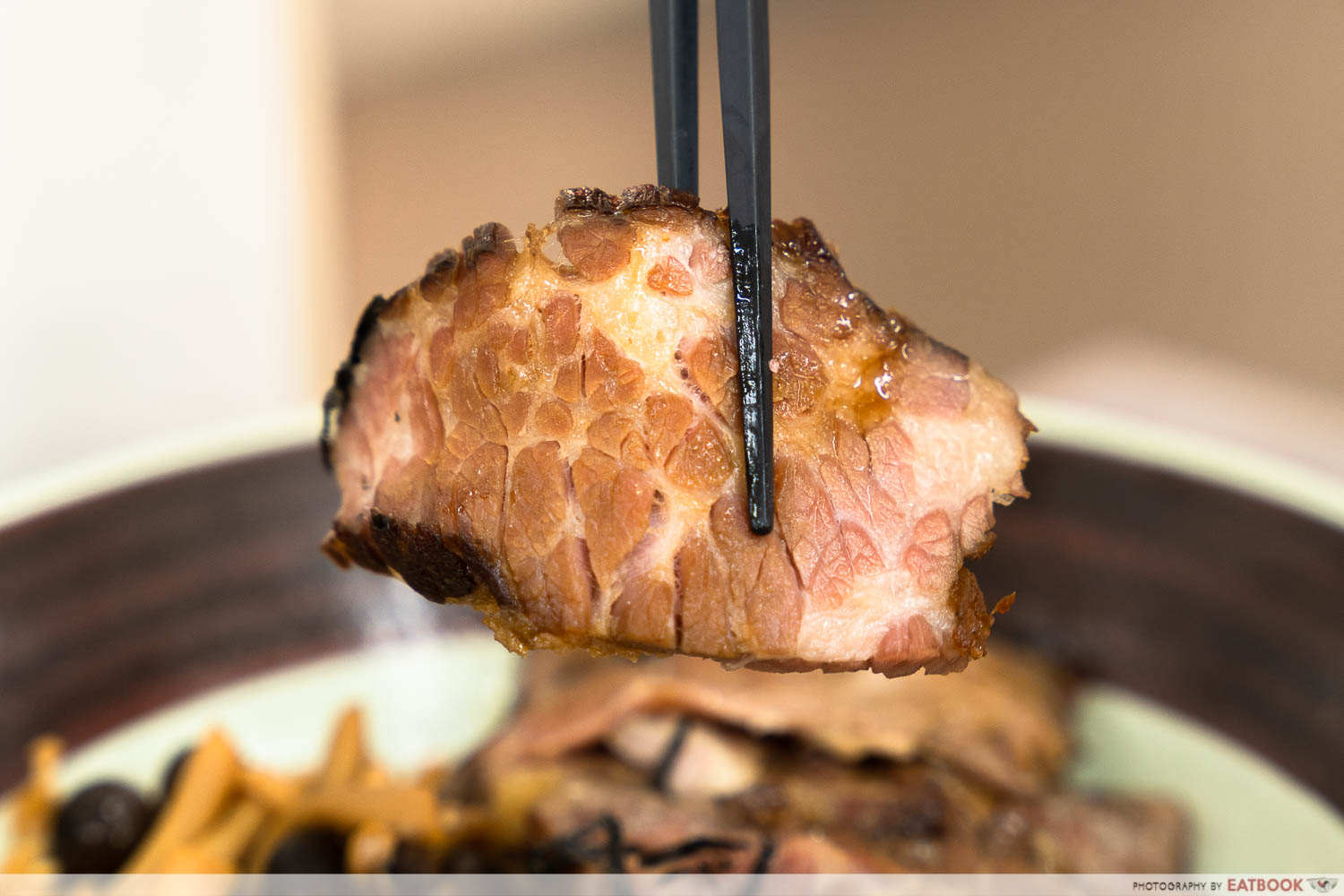 We found out from the chef that the beef is slow-cooked for 20 hours before being thinly sliced and served. The result: tender, tasty beef that melts in your mouth. The teriyaki sauce drizzled on top of the slices of beef seeped into the rice, making each bite a blend of sweet and savoury flavours.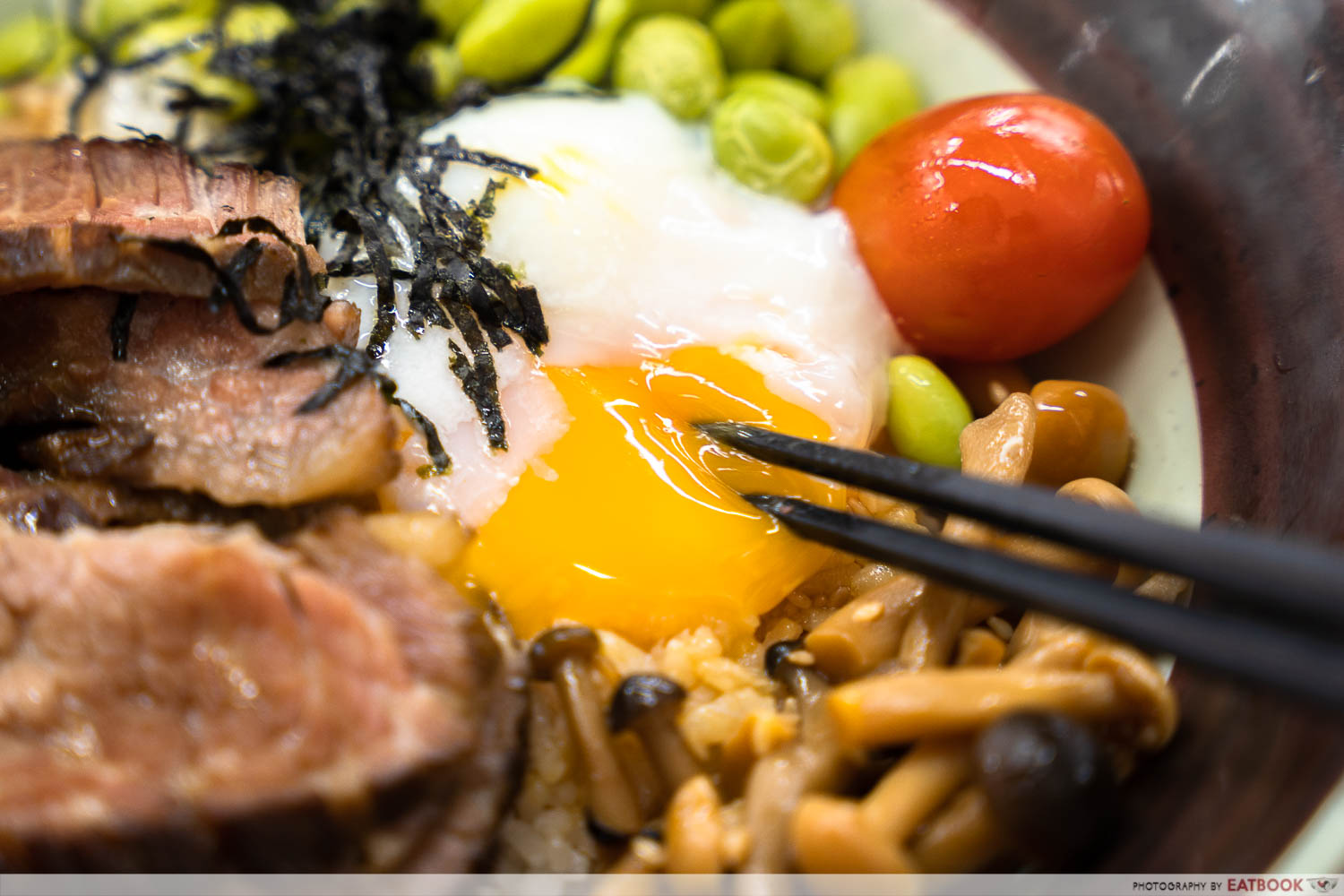 The onsen egg is a worthy addition to any don. Cooked to perfection with a runny centre, mix this in with your rice for extra creaminess.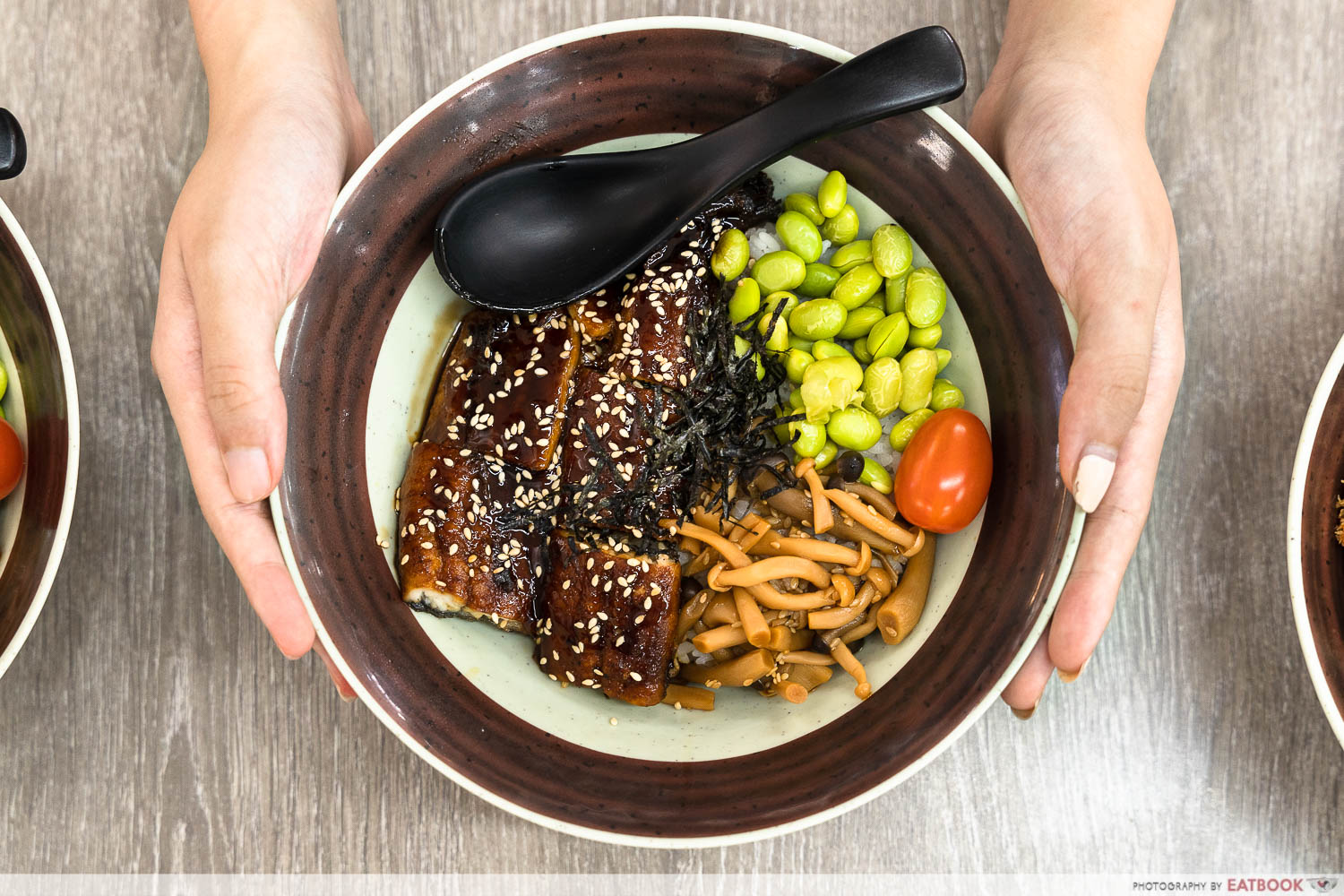 We also tried the Unadon ($13), which came with slices of glaze-grilled unagi.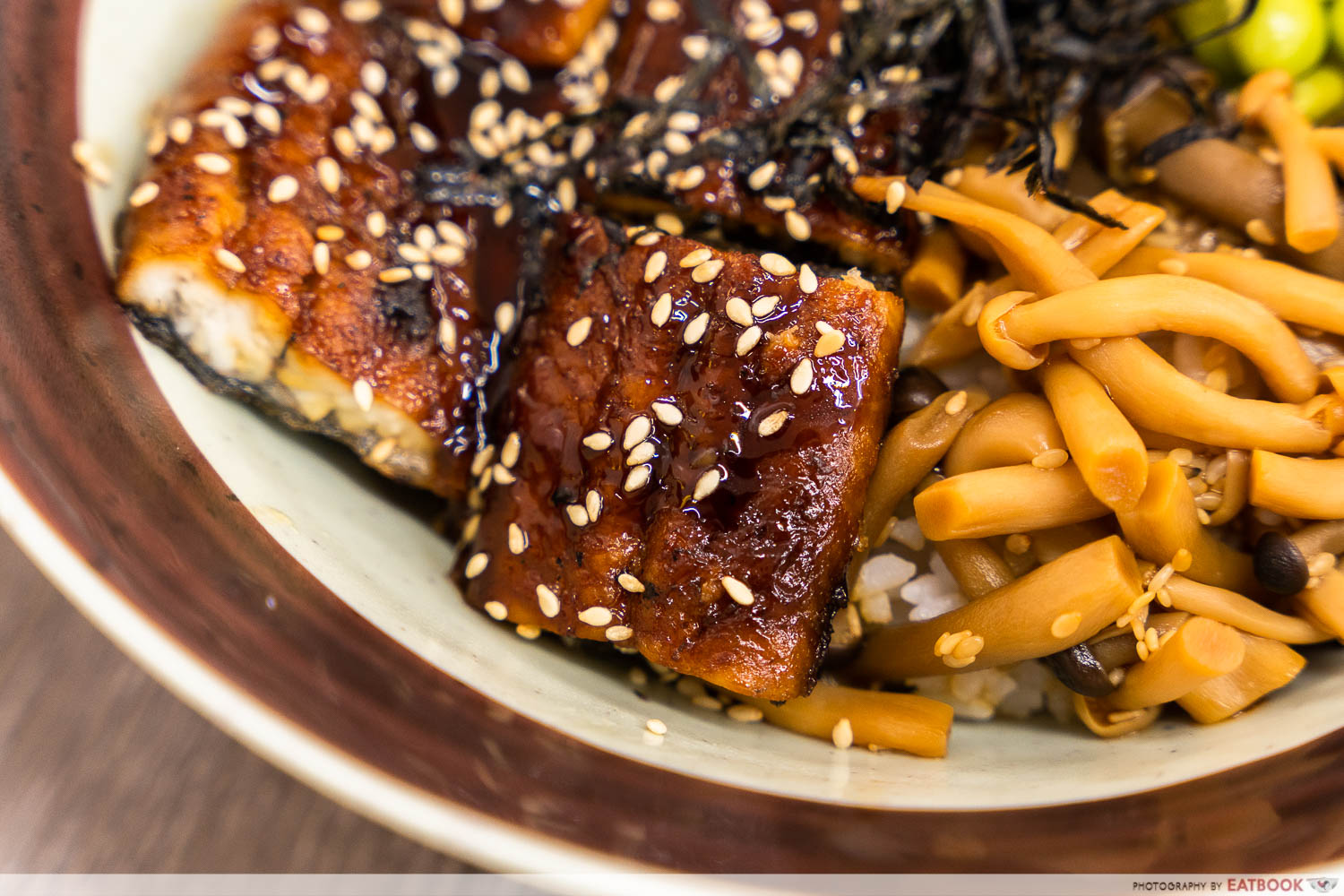 Though the unagi here was nothing to shout about, I still very much enjoyed its soft and succulent meat, as well as its sweet glaze.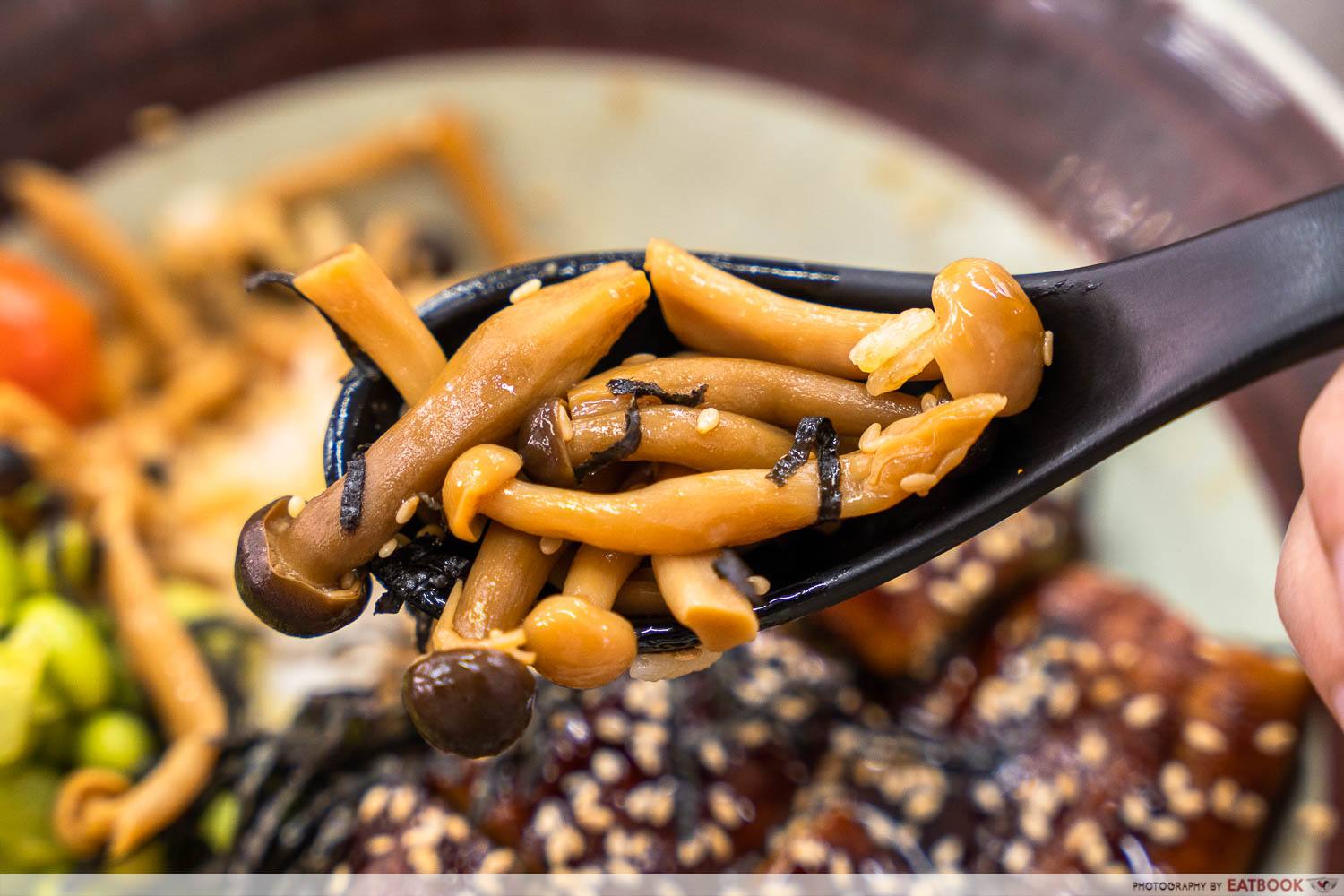 Accompanying every don is a side of pickled white and brown shimeji mushrooms and edamame beans. Because the mushrooms are pickled in a mix of mirin, shoyu, and vinegar, they are sour, unlike your average mushrooms, but also softer and more flavourful.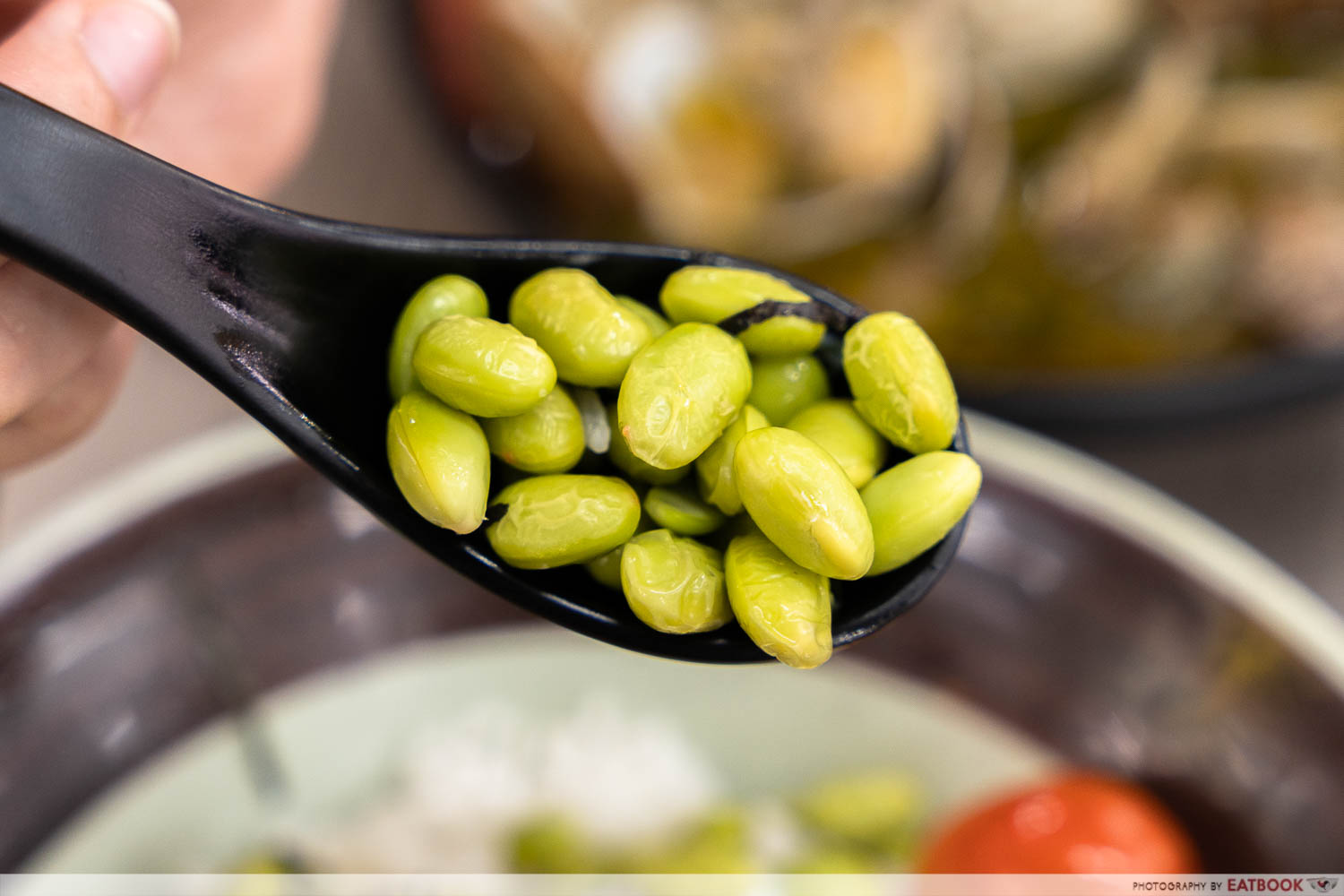 I found the edamame beans slightly overcooked, evidenced by the wrinkled skins and slight yellow discolouration.

Though the beans were pretty soft, they weren't concerningly mushy, so I settled on eating them together with each scoop of rice and mushrooms.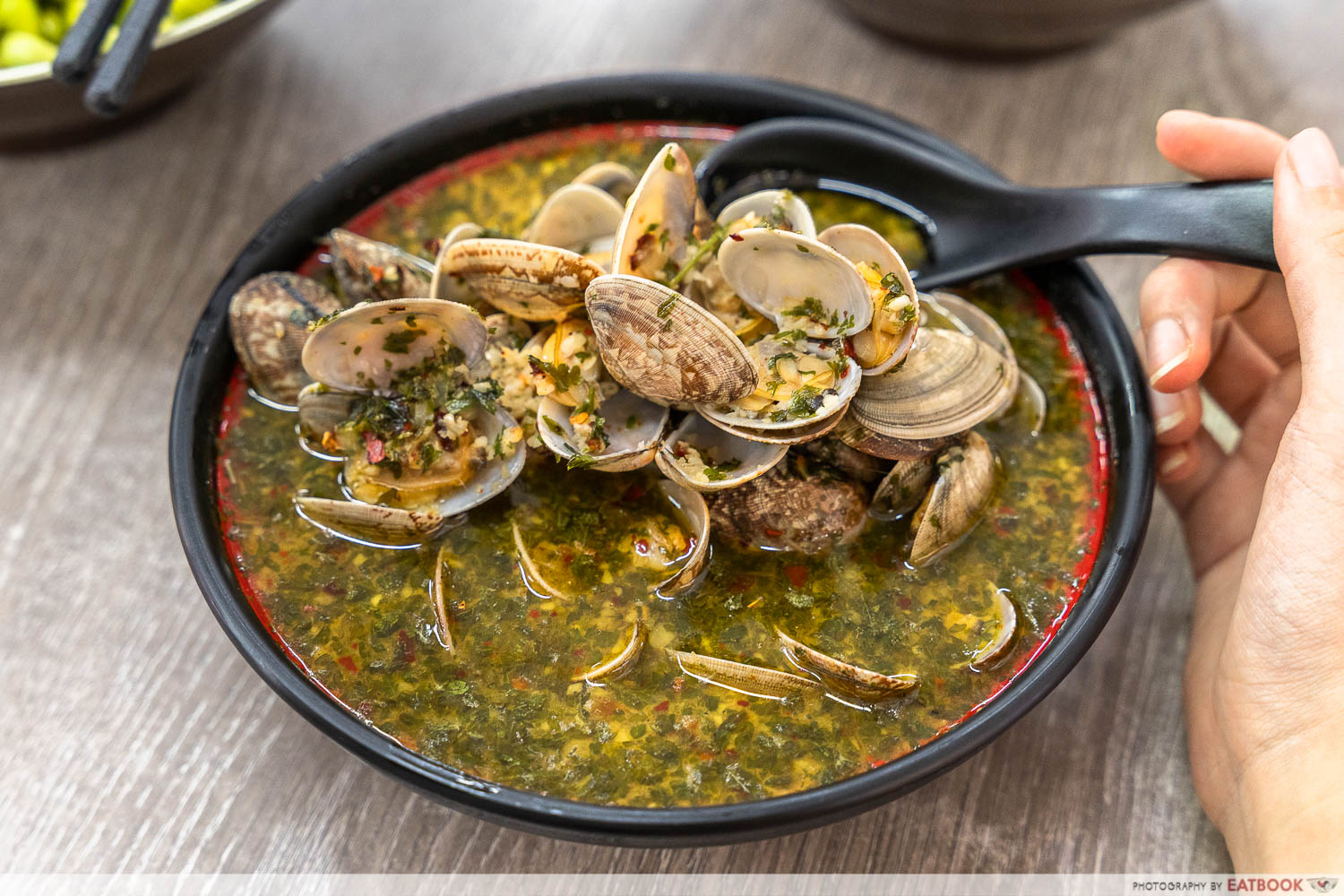 Though I'm not a huge fan of seafood, Jin Ho's Asari Bata Yaki ($10) was irresistibly addictive.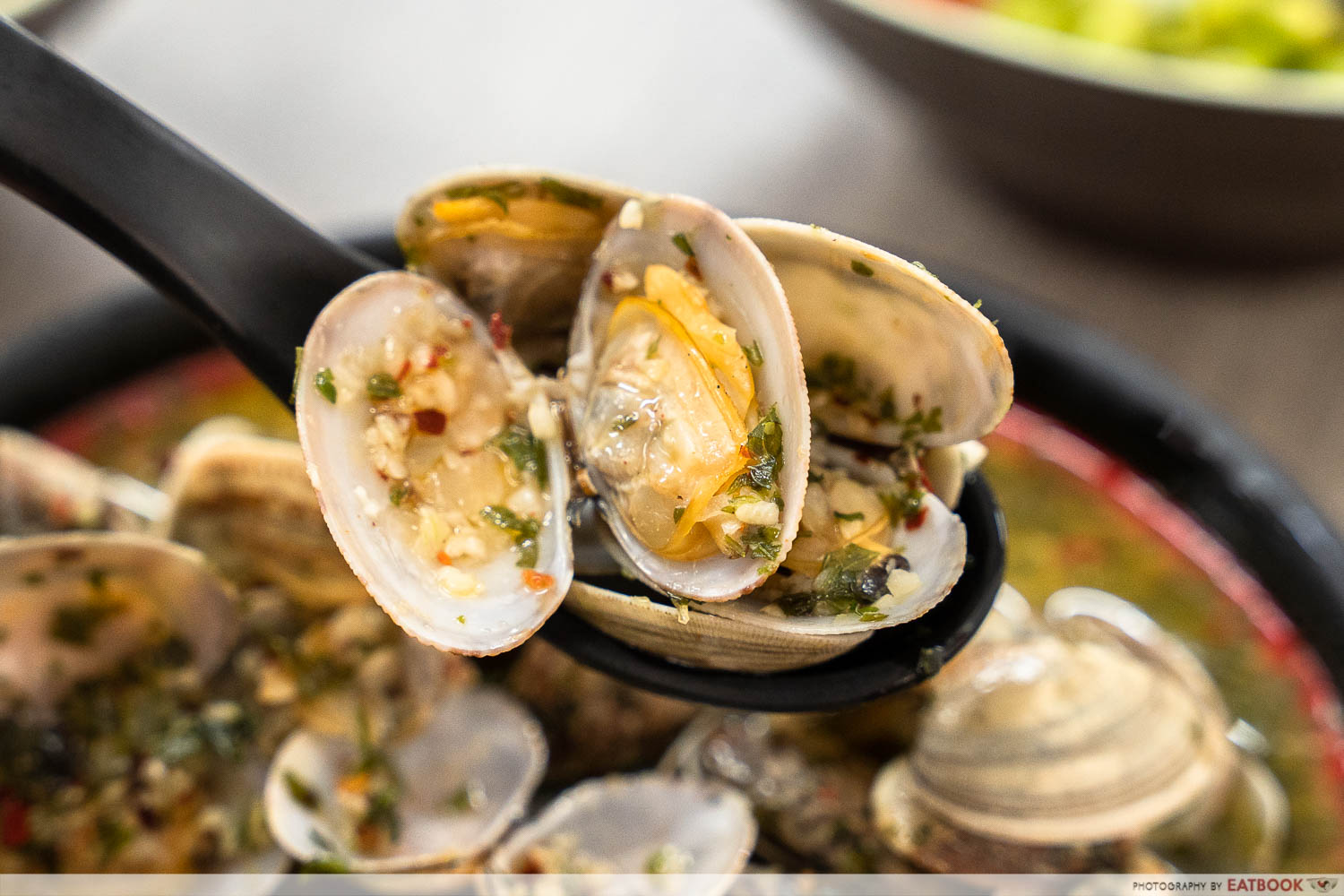 With 500g of clams, there's no doubt that this dish is value-for-money. The clams were piled up high, served steaming hot, and did not possess any of the characteristics that usually deter me from eating clams. They were soft and slightly chewy but not rubbery, and had none of that fishy taste or grit that I dislike.
The taste of the clams was further elevated by the butter broth it was cooked in, as well as ample seasonings of parsley, garlic, and a hint of chilli. This made for an intensely umami soup, and an addictive kick of spice. Even when I was hit by an onset of food coma, I still couldn't resist slurping up the soup. 
However, since this can't be an entire meal on its own, I would recommend sharing its goodness with a friend.

Chirashizushi Shou Review: Affordable Truffle Chirashi Bowls, Salmon Mentaiko Dons And More
Ambience at Jin Ho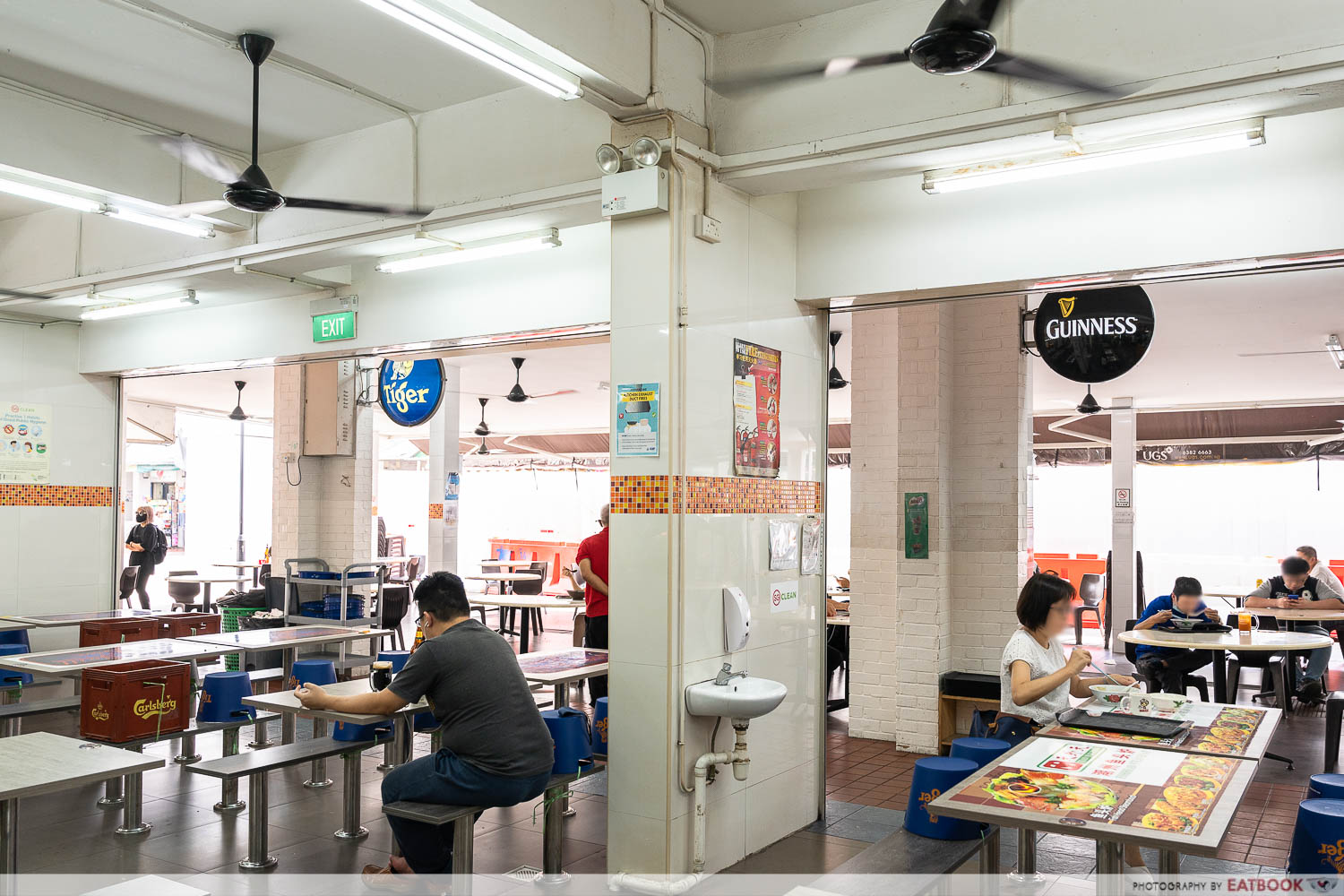 Jin Ho is a short five-minute walk away from Kovan MRT station. Walk past Heartland Mall and several HDB void decks and you'll find Jin Ho sitting in Hougang 203 Coffeeshop. The coffeeshop itself is well-ventilated, with plenty of seats. I suspect it can get crowded during lunch and dinner time though, so it's best to come early, or dabao your meal.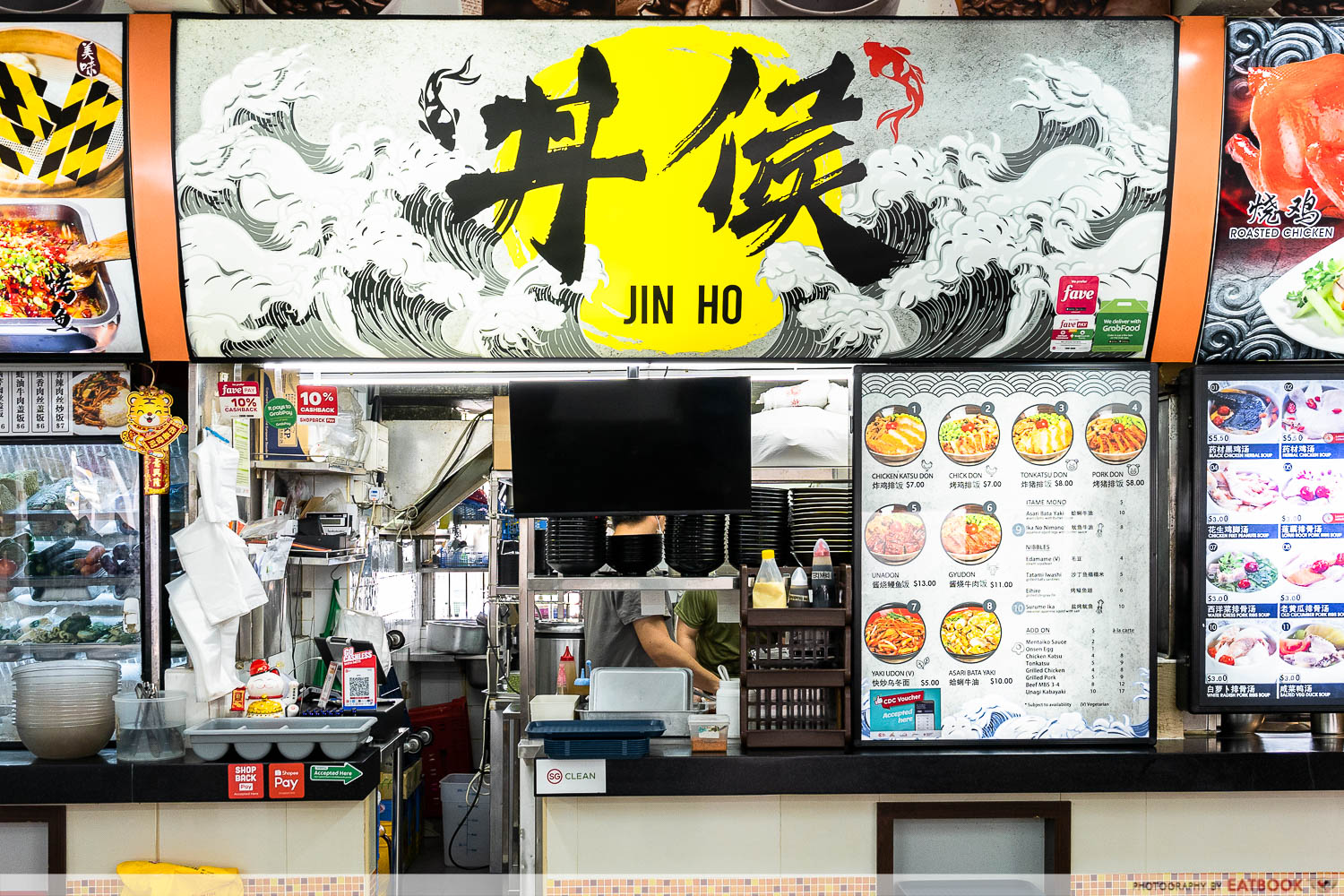 After talking to the owner, he revealed that Jin Ho will be moving to its new home at Galaxis near one-north MRT Station by May 2022. Unfortunately, this means that North-East residents like myself won't have their yummy and affordable rice bowls right on our doorstep anymore. 
The verdict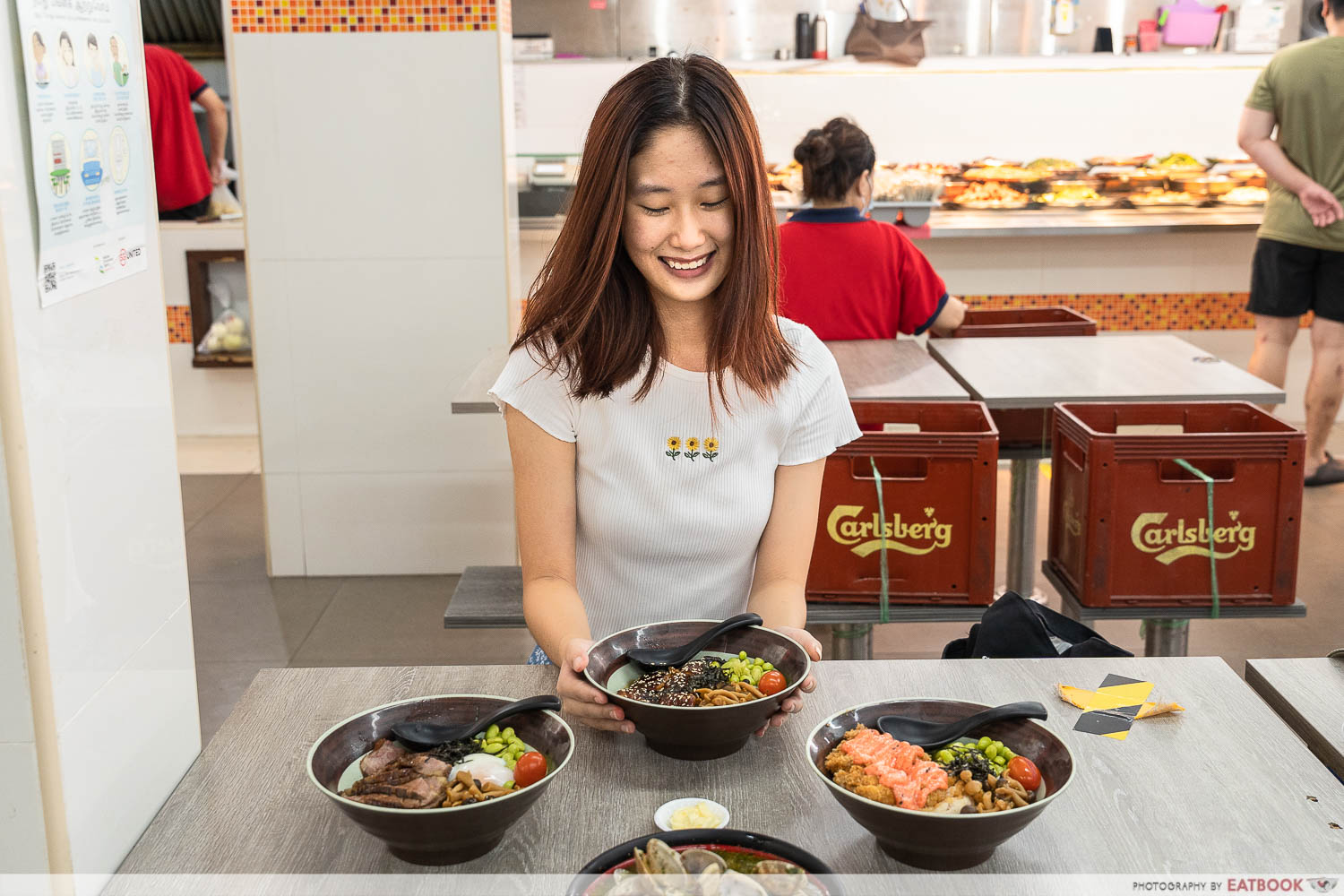 For the price point at Jin Ho, they sure know how to whip up a good Japanese donburi. I was highly impressed with the quality of fare we had here.  I envy those living near the West for the gem of a shop that they are about to get. 
If you're looking for more donburi finds, check out our Donburi No Tatsujin review for hawker donburi bowls by ex-Restaurant chefs in Ang Mo Kio. There's also our Buta Kabayaki review, for restaurant-quality rice bowls from $7 in town. 
Address: 203 Hougang Street 21, #01-89, Meetup @ 203, Singapore 530203
Opening hours: Wed-Mon 11.30am to 9pm
Tel: 8898 0230
Website
Jin Ho is not a halal-certified eatery.
Donburi No Tatsujin Review: Hawker Donburi Bowls By Ex-Restaurant Chefs In Ang Mo Kio
Photos taken by Zadelin Wong.
This is an independent review by Eatbook.sg.
Jin Ho Review: Affordable Japanese Donburi In Coffeeshop Below $14
Jin Ho Review: Affordable Japanese Donburi In Coffeeshop Below $14 -

8/10
Summary
Pros
– Good value-for-money portions
– Asari Bata Yaki was flavourful 
Cons
– Edamame was slightly overcooked 
Recommended dishes: Asari Bata Yaki ($10), Gyudon ($12)
Opening hours: Wed-Mon 11.30am to 9pm 
Address: 203 Hougang Street 21, #01-89, Meetup @ 203, Singapore 530203