Billion Bowls at MacPherson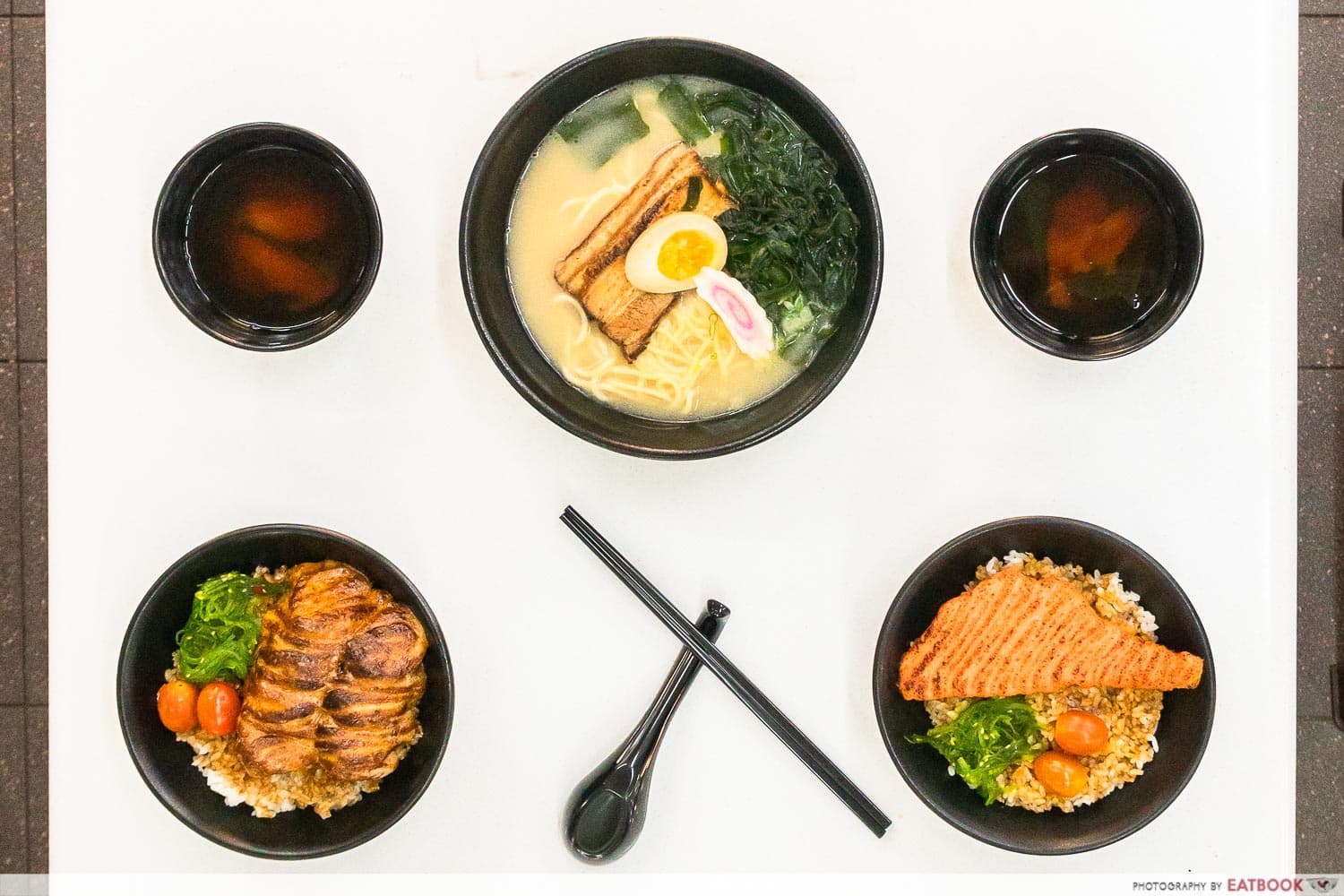 Since the start of the COVID-19 pandemic, there have been many ex-hotel chefs that have ventured out and started their own hawker stalls. We discovered Mr Egg Fried Rice, Yanan Ban Mian, and now there's Billion Bowls. Located at a coffeeshop in MacPherson where they have been for the past six months, Billion Bowls is a stall selling Japanese dons, started by ex-Mikuni chef Yong Kang and his wife, Yuri.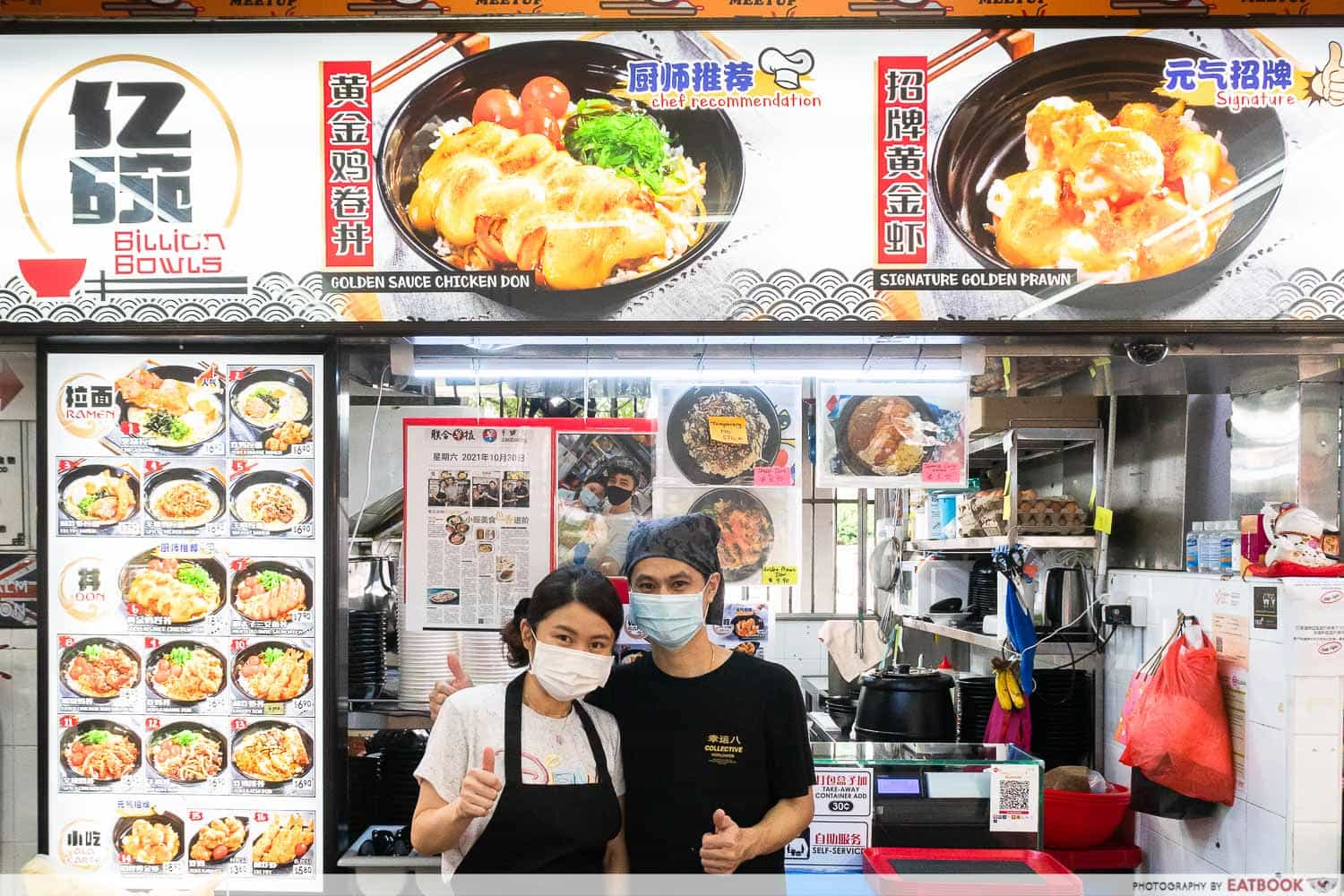 The stall is so named for the couple's ambitions to eventually sell a billion rice bowls. Drawing on his 10 years of experience at Mikuni, a Japanese fine-dining restaurant at Fairmont Singapore, Yong Kang is optimistic that he'll achieve this lofty dream.
Food at Billion Bowls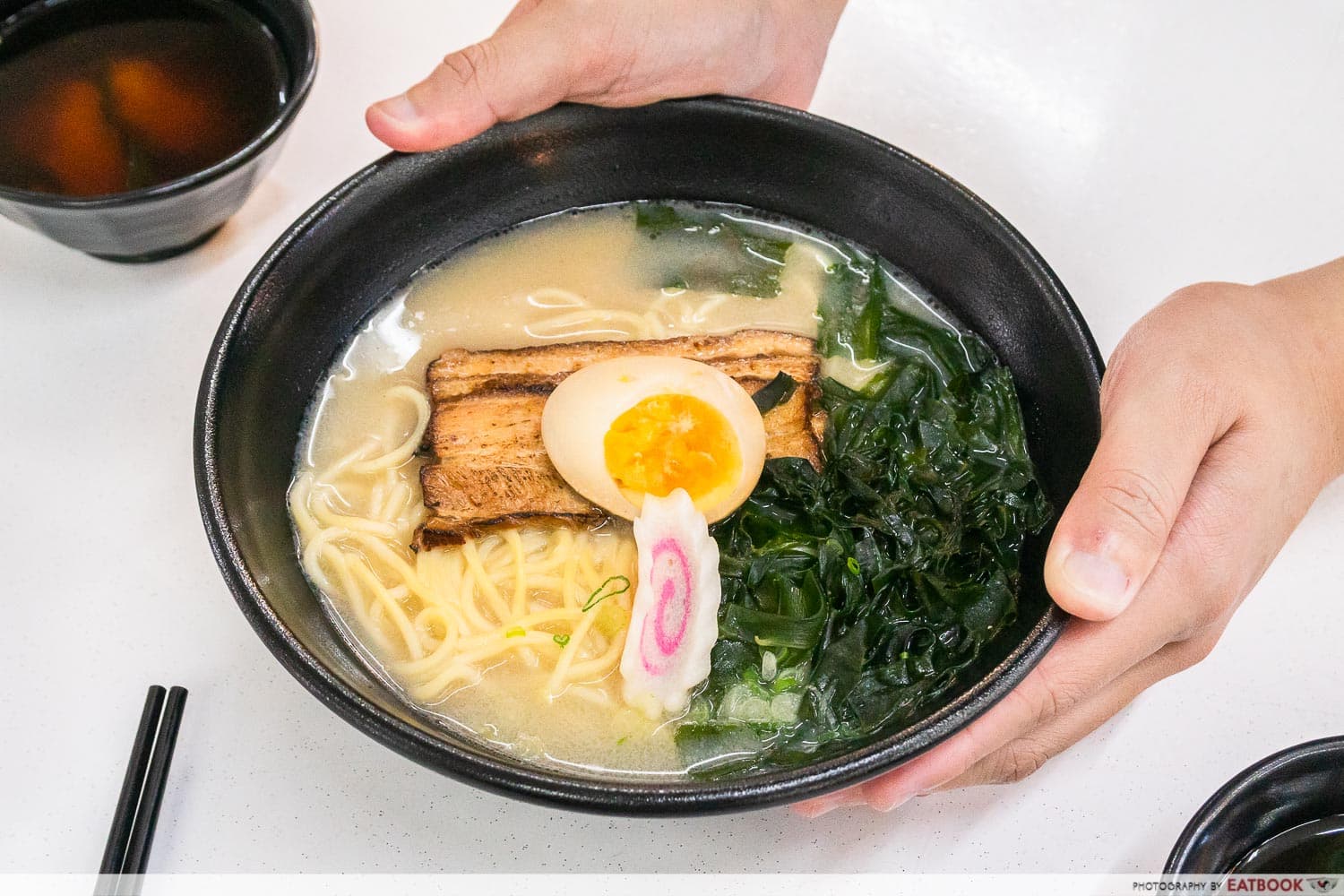 Billion Bowls' menu is sizable, with more than 12 mains for diners to choose from. We decided to start our meal with a classic Chasu Ramen ($6.90). The piping hot bowl of noodles comes with three slices of chashu, seaweed and an ajitsuke tamago.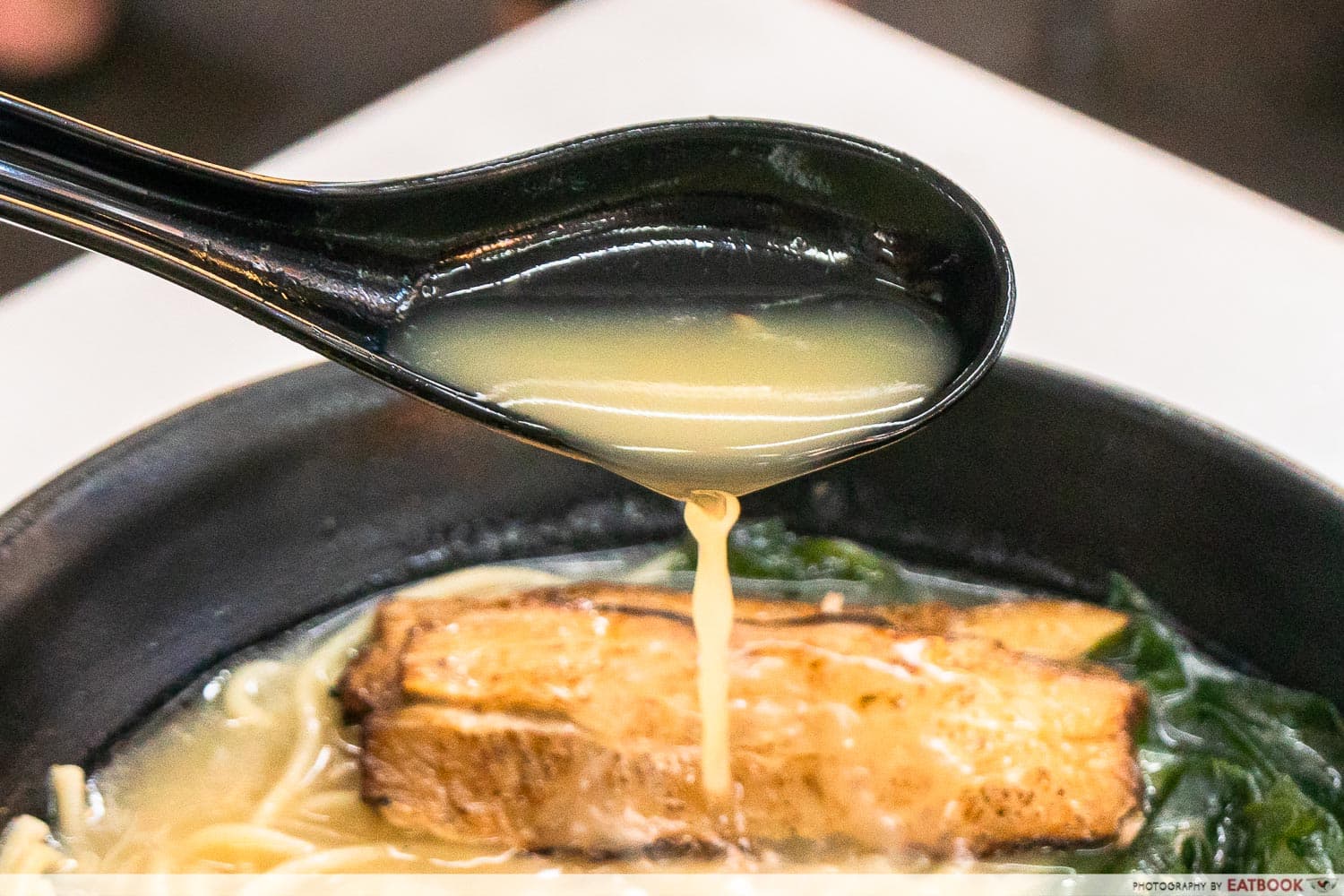 Ramen broth can sometimes be quite salty, but luckily the one at Billion Bowls did not suffer from this affliction. It was instead full of umami, without being heavy on the palate.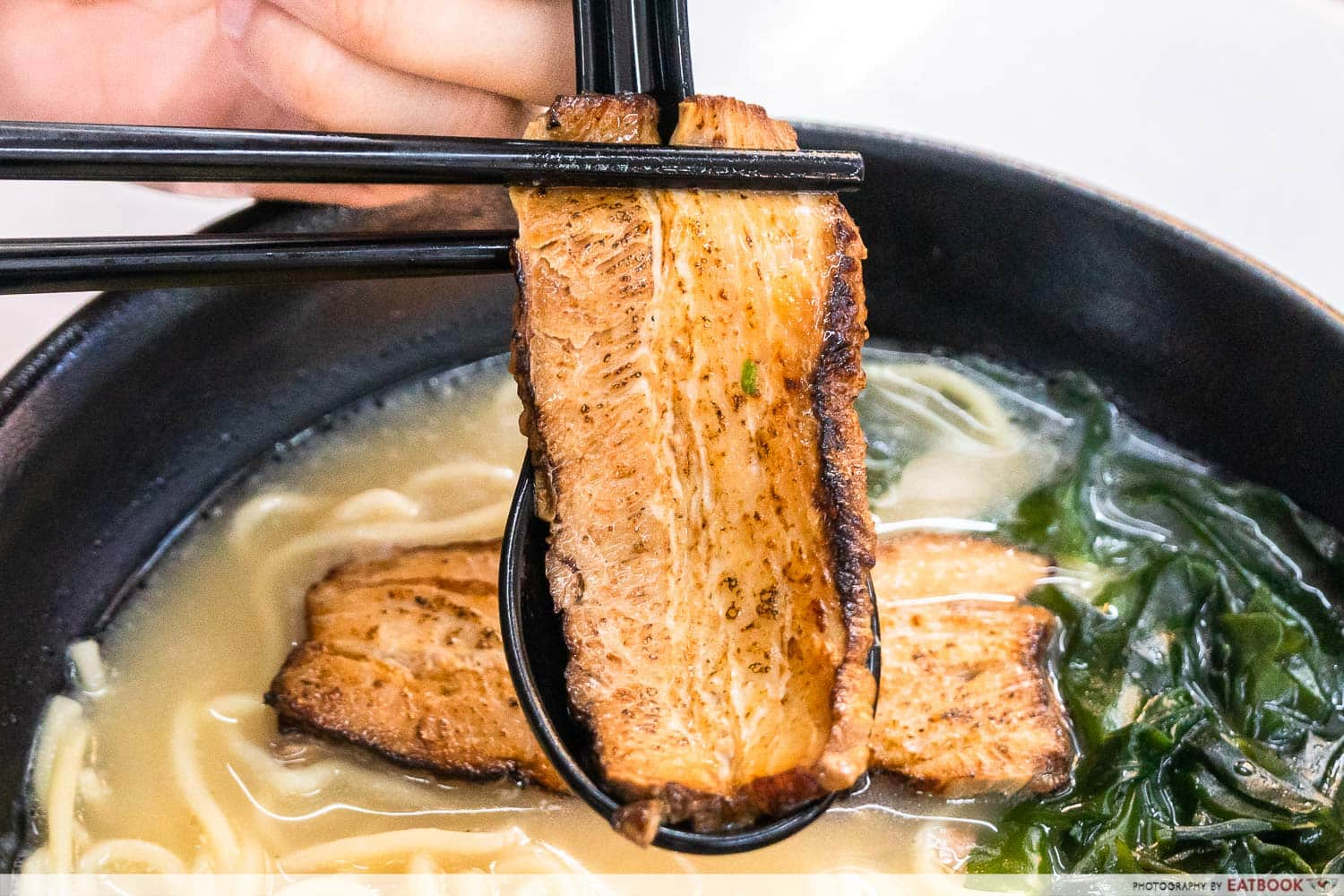 The slices of pork were tender and I liked the smokiness that they carried, but I felt that they could have been seasoned more heavily.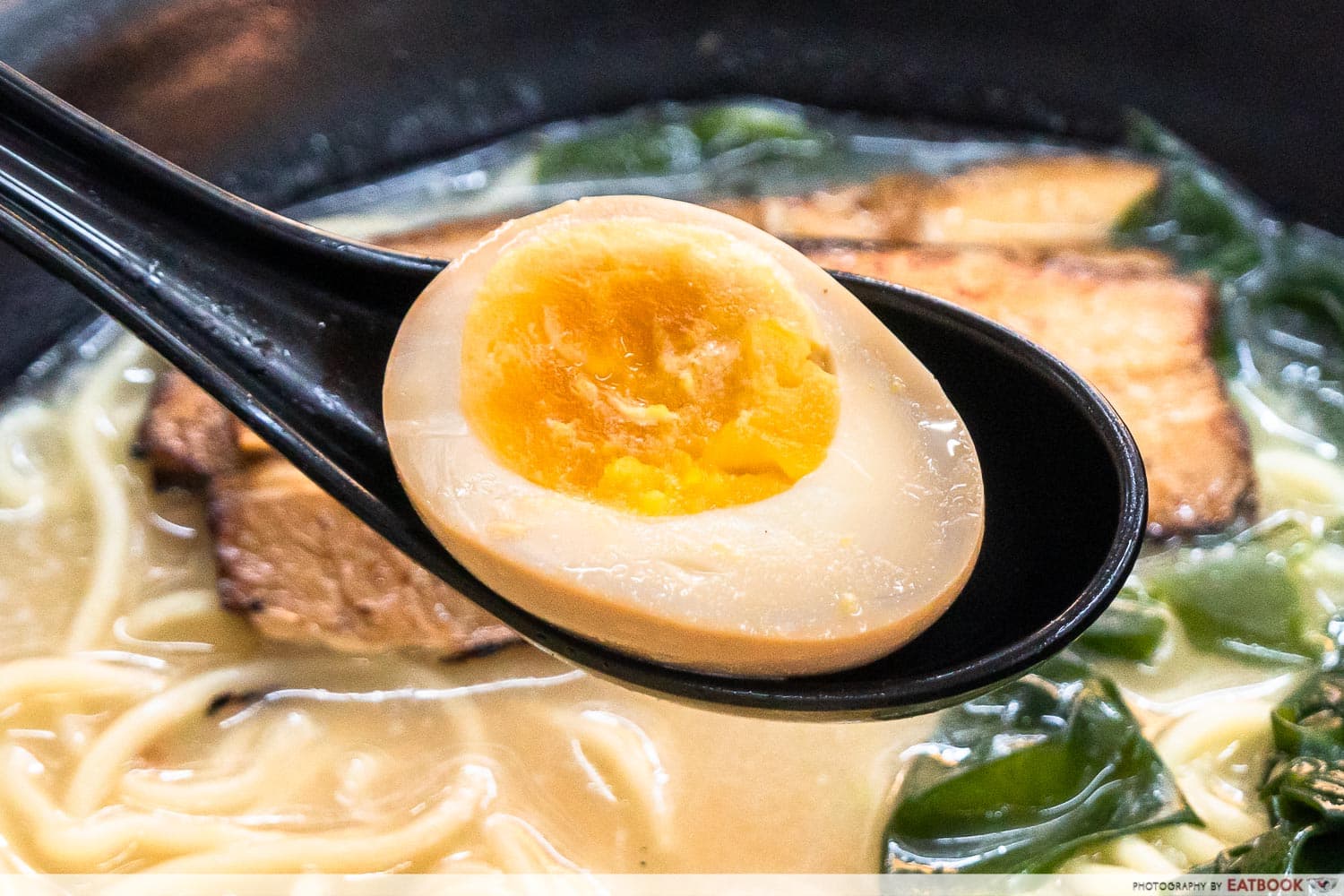 The ramen egg on the other hand was well-marinated, though I wished that the yolk could have been more jammy.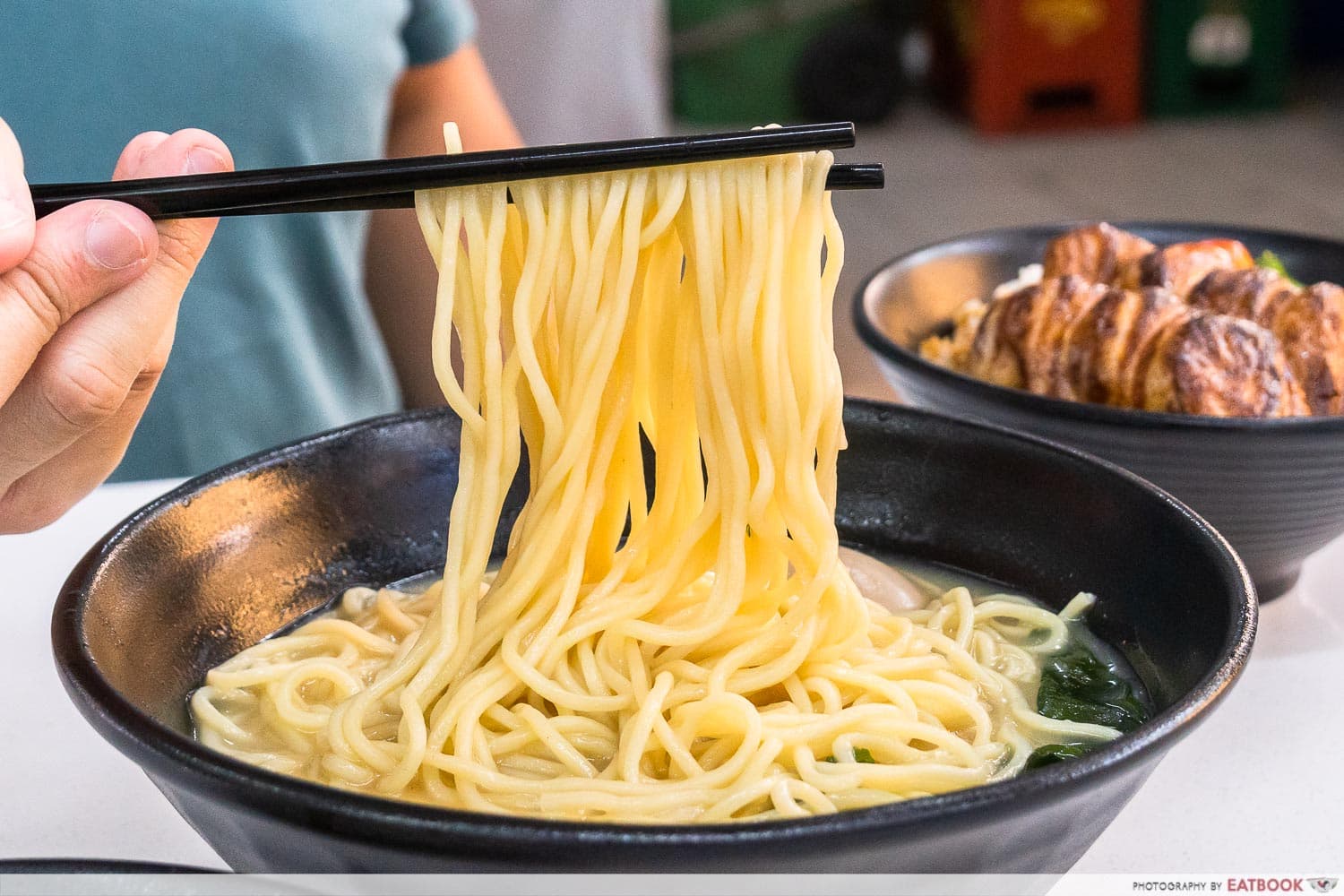 If you're a big eater, the large portion of ramen will certainly appeal to you. I particularly relished the fact that the noodles did not have a strong alkaline taste.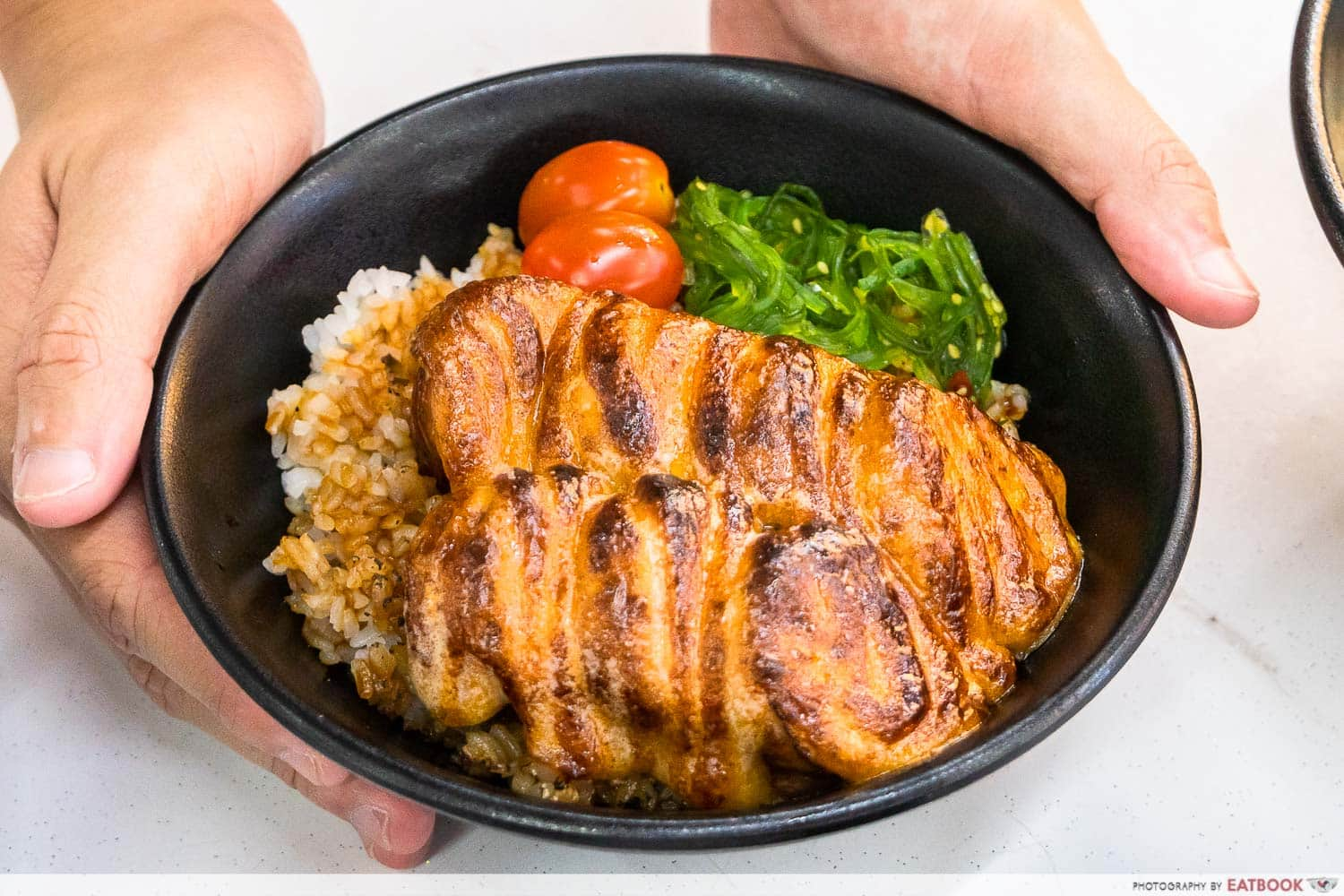 Since the Golden Sauce Chicken Don ($8.90) is the signature dish here, we knew we had to give it a try. Inspired by Mikuni's teppanyaki prawns with golden sauce, Billion Bowls puts a French spin on this Japanese dish.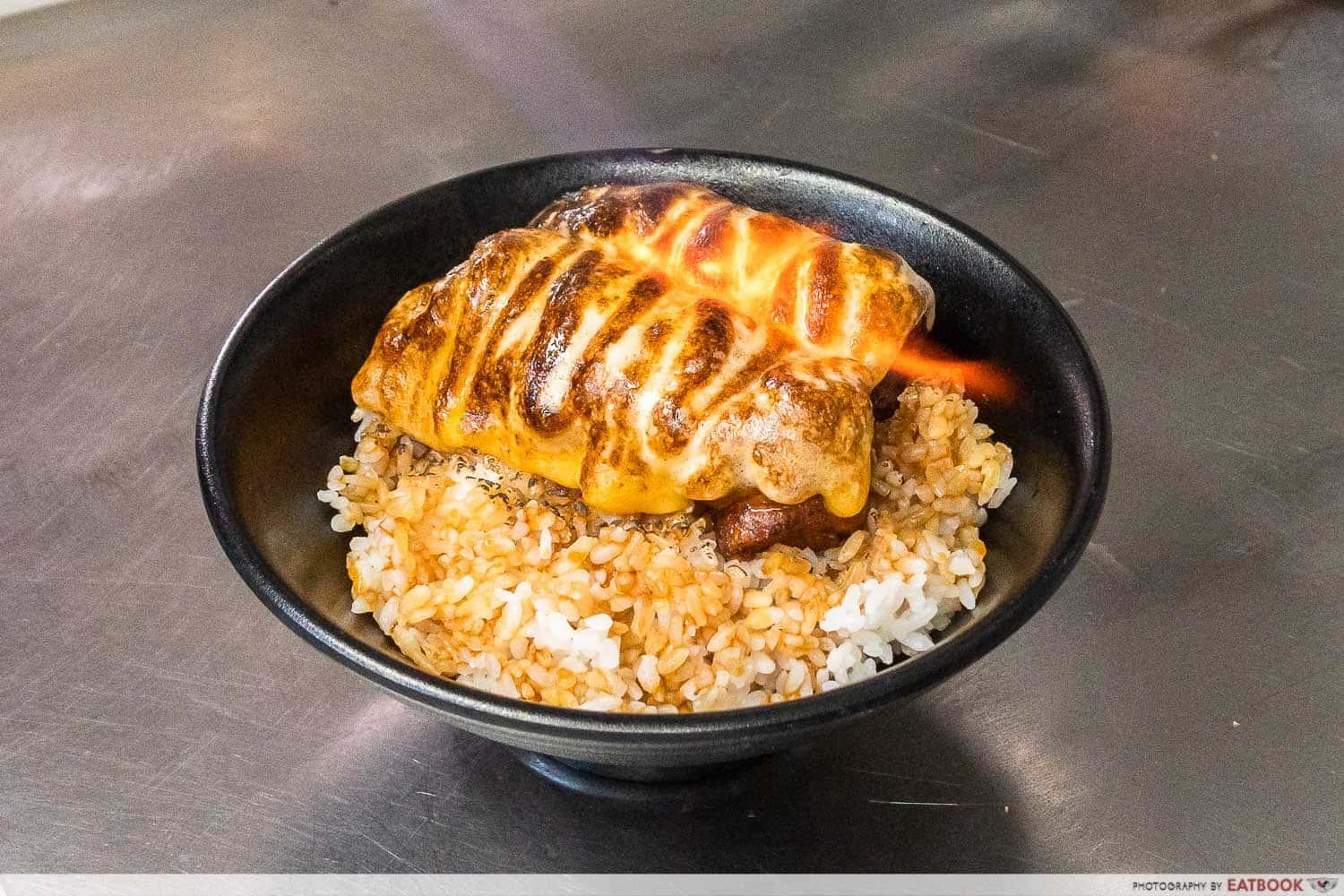 Slices of chicken roulade, stuffed with asparagus and carrots, are served on top of Japanese short-grain rice, before they're drenched in Billion Bowls' house-made golden sauce and torched to a dark brown finish.
Diving into the Golden Sauce Chicken Don, I immediately caught a whiff of an inviting nutty fragrance. Made with the special addition of peanut paste, I had expected the golden sauce to have a sweetness like peanut butter. Instead, the sauce was savoury and enriched by egg yolk.

I would have liked it if the sauce was a little more savoury, but this could also have been an intentional decision to prevent the sauce from being too jelak.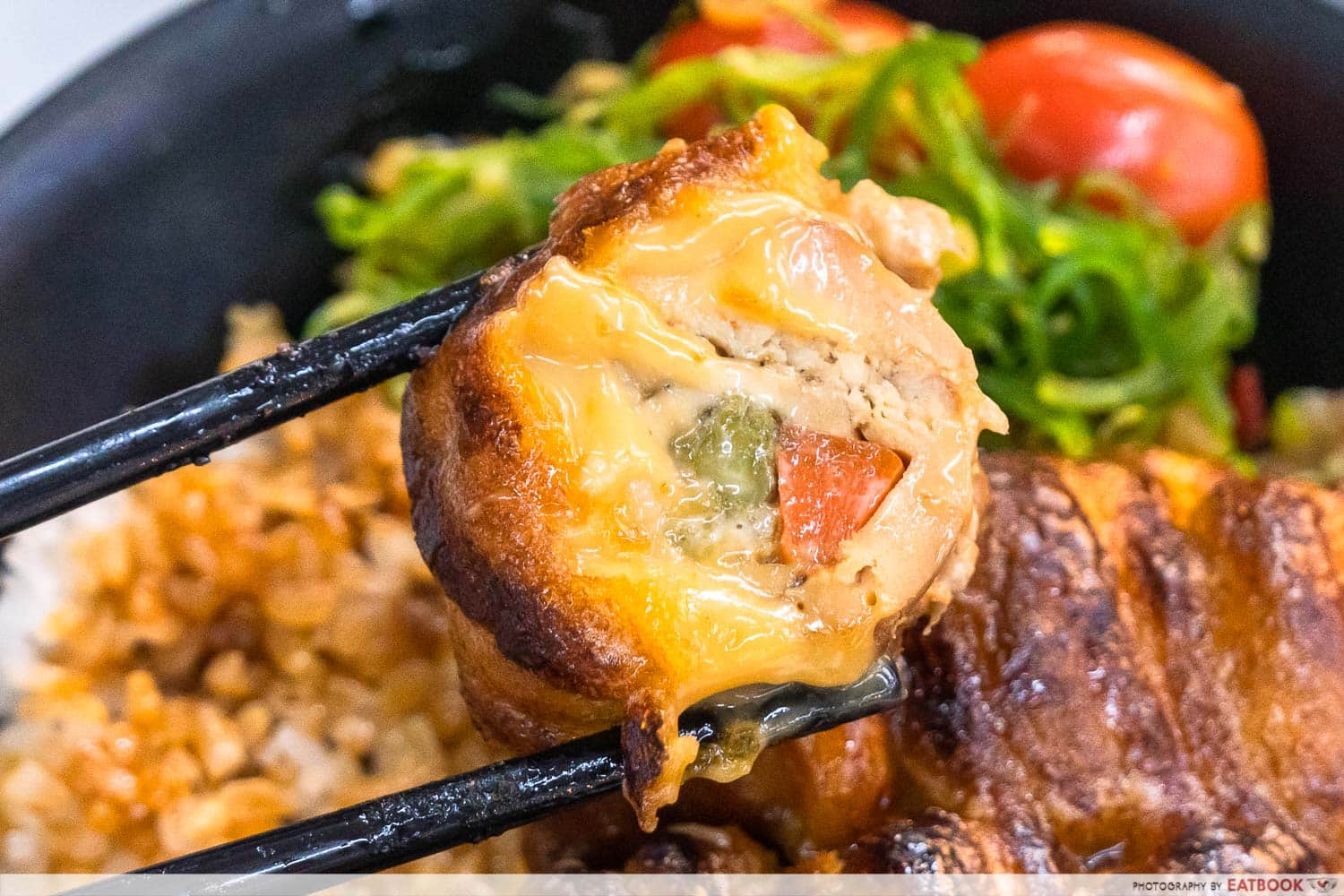 Despite it being breast meat, the chicken roulade was still very juicy and tender. I found it really intriguing to find a French-fusion dish on a Japanese menu, but I would have appreciated it if the vegetables were crunchier to provide a contrast in texture.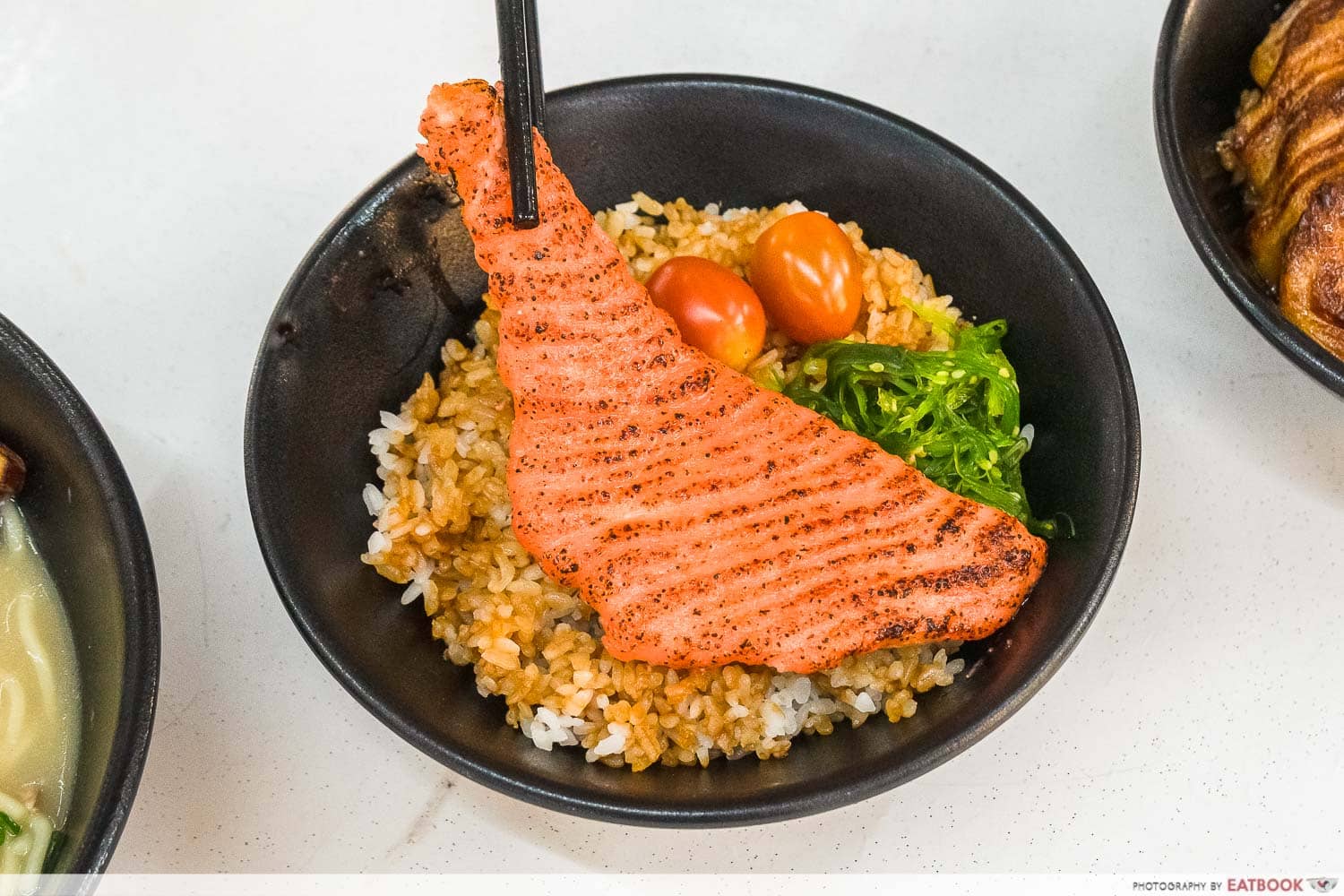 At Yuri's behest, we ordered the Mentaiko Mayo Salmon Don ($7.90), which was touted to be another best selling item. When we got the rice bowl, I could definitely understand why the dish was so popular. The salmon fillet was topped with a generous amount of mentaiko mayonnaise that was sweet-savoury and not at all fishy.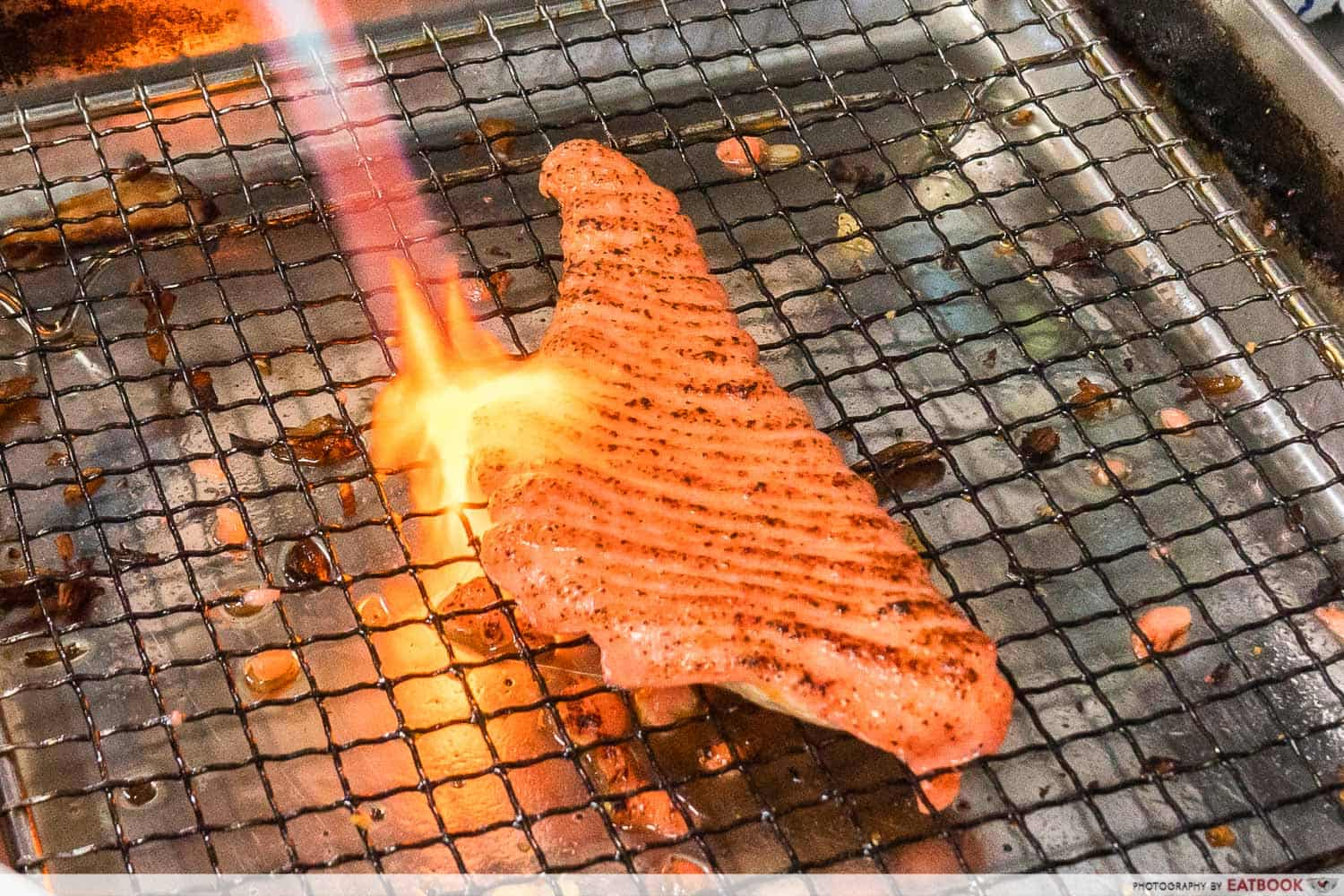 I would have preferred if the salmon was less cooked, but given its price, there's nothing much for me to complain about.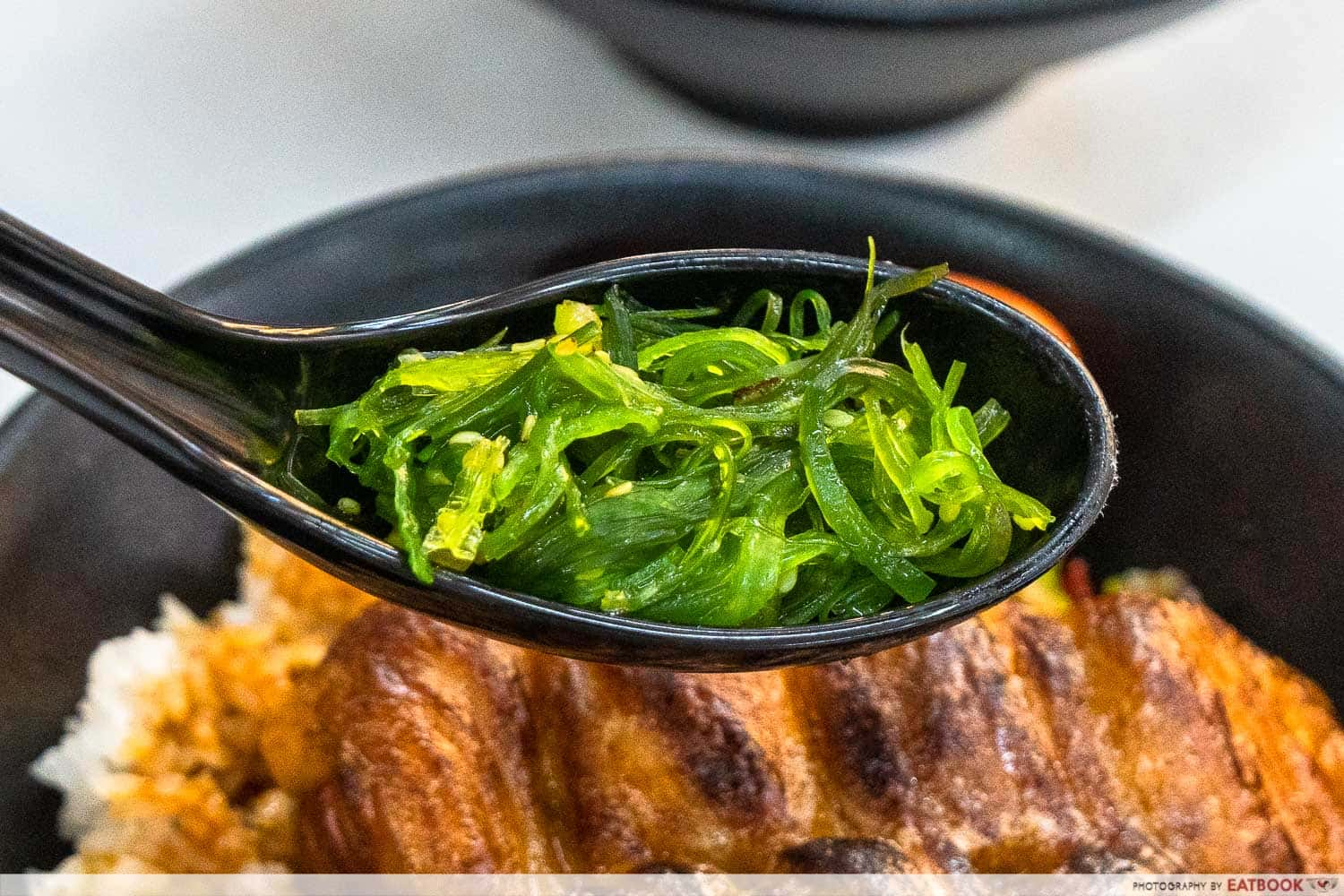 Each bowl of rice is accompanied by some cherry tomatoes and wakame, along with miso soup. I loved how chewy and savoury the wakame was, and would not have minded if there was more of it. The miso soup was very moreish, and I found myself returning to it multiple times.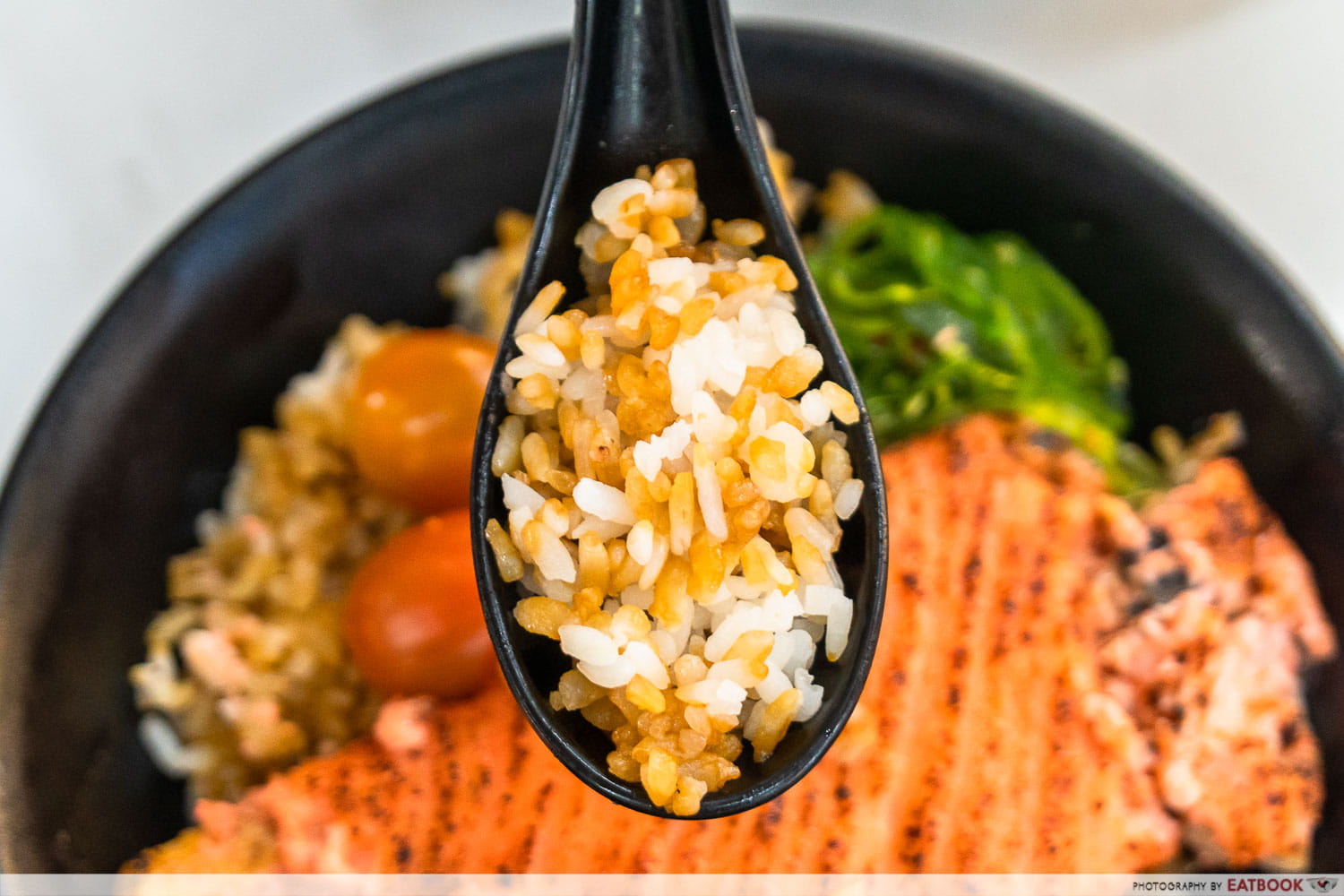 Teriyaki sauce is drizzled on every don, giving the rice an irresistible savouriness. Doled out with the same generosity as they did the noodles, the rice was also pleasantly chewy.
The Gyu Co Review: Wagyu Beef, Mentaiko Salmon Don And More From $7.90 By Ex-DB Bistro Chef
Ambience at Billion Bowls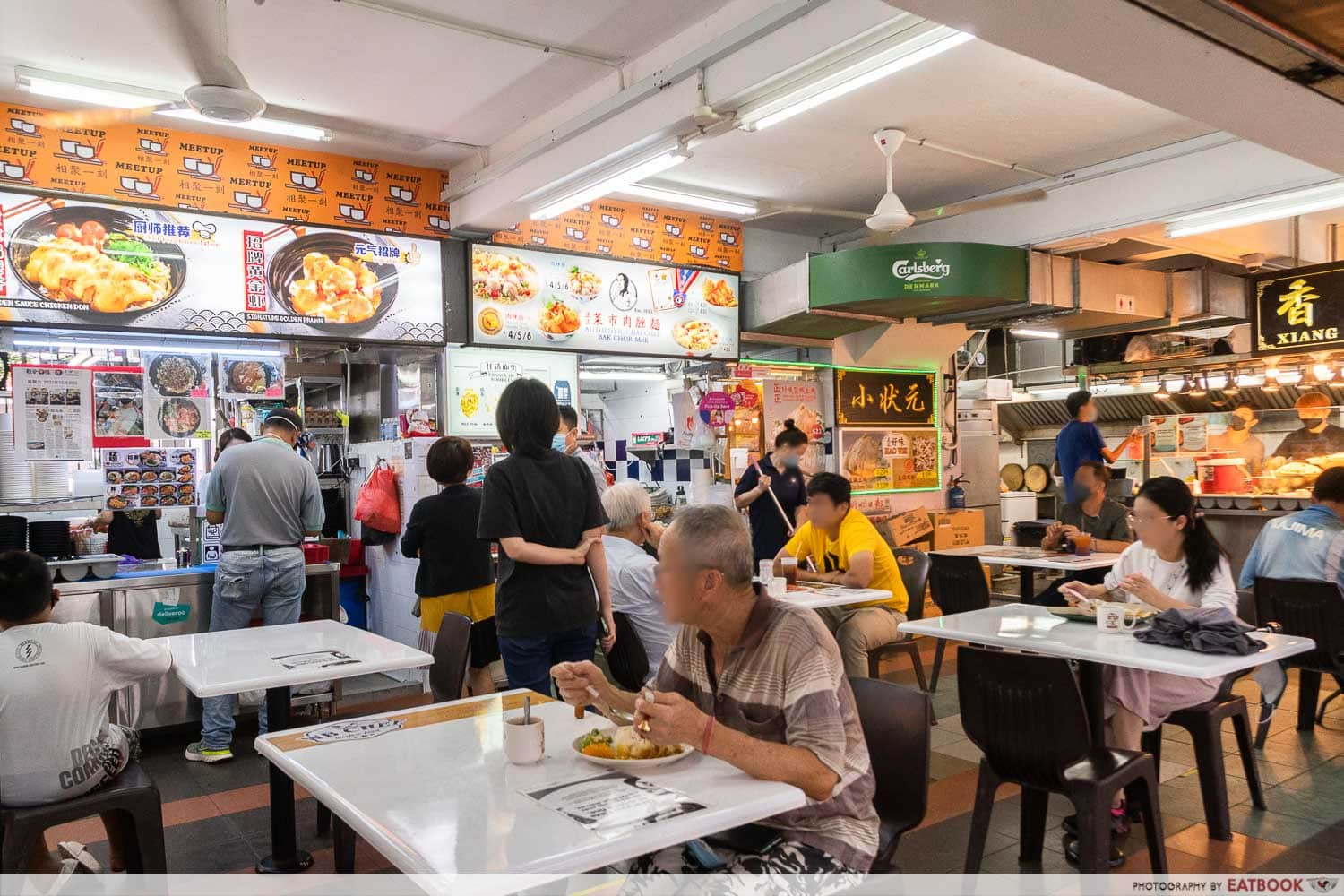 Billion Bowls can be found nine minutes away from Tai Seng MRT Station. If you're coming from MacPherson MRT Station though, the walk will take you about 15 minutes. Despite it being a rainy day when we visited, the coffeeshop felt very warm and humid, even though there were many ceiling fans around the coffeeshop. 
The stall is quite popular during lunchtime, so be prepared to wait upwards of 15 minutes for your food. You'll get issued with a buzzer, which allows you to find a table in the meantime. 
The verdict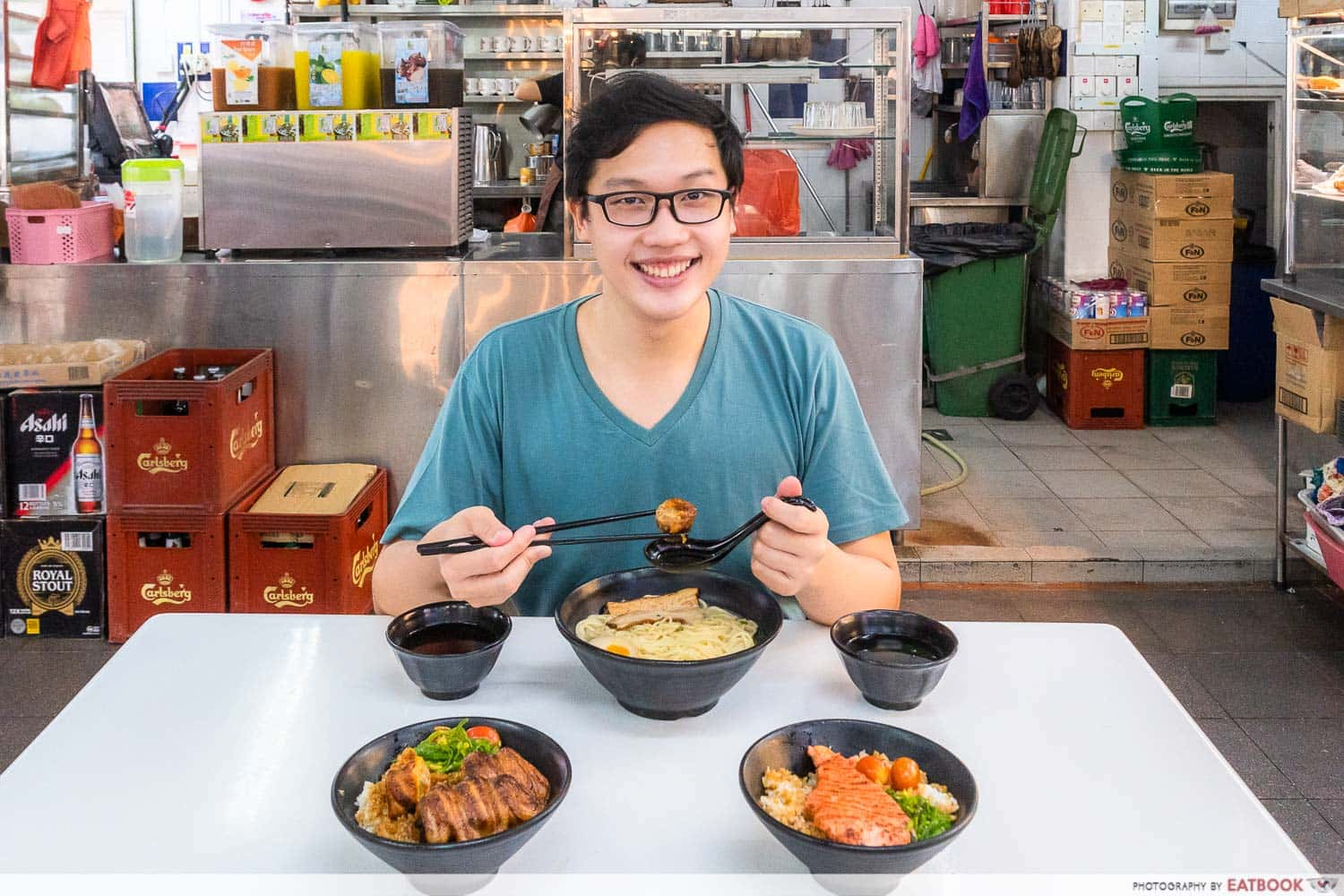 At its price point, Billion Bowls is definitely worth a visit. Not only do you get generous portions of proteins and carbs, the dishes are also quite tasty. Even though I'm not a big fan of mentaiko, I still enjoyed the Mentaiko Salmon Bowl, and would certainly recommend it to mentaiko lovers. 
For more mentaiko rice bowls, check out Tofully at ABC Brickworks Food Centre or The Gyu Co, which is helmed by an ex-Daniel Boulud chef!
Address: 83 MacPherson Lane, #01-203, Meetup @ 83 Coffeeshop, Singapore 360083
Opening hours: Wed-Mon 11am to 8pm
Tel: 8500 1690
Website
Billion Bowls is not a halal-certified eatery.
Tofully Review: Handmade Hakka Yong Tau Foo, Torched Mentaiko Rice Bowl And More At Bukit Merah
Photos taken by Kong Zu Yi.
This was an independent review by Eatbook.sg
Billion Bowls Review: Ex-Mikuni Chef Sells $6.90 Japanese Rice Bowls
Billion Bowls Review: Ex-Mikuni Chef Sells $6.90 Japanese Rice Bowls -

7.5/10
Summary
Pros
– Portions are quite generous
– Mentaiko was addictive
Cons
– Golden Sauce could have been saltier
– Long waiting time
Recommended dishes: Golden Sauce Chicken Don ($8.90), Mentaiko Mayo Salmon Don ($7.90)
Opening hours: Wed-Mon 11am to 8pm
Address: 83 MacPherson Lane, #01-203, Meetup @ 83 Coffeeshop, Singapore 360083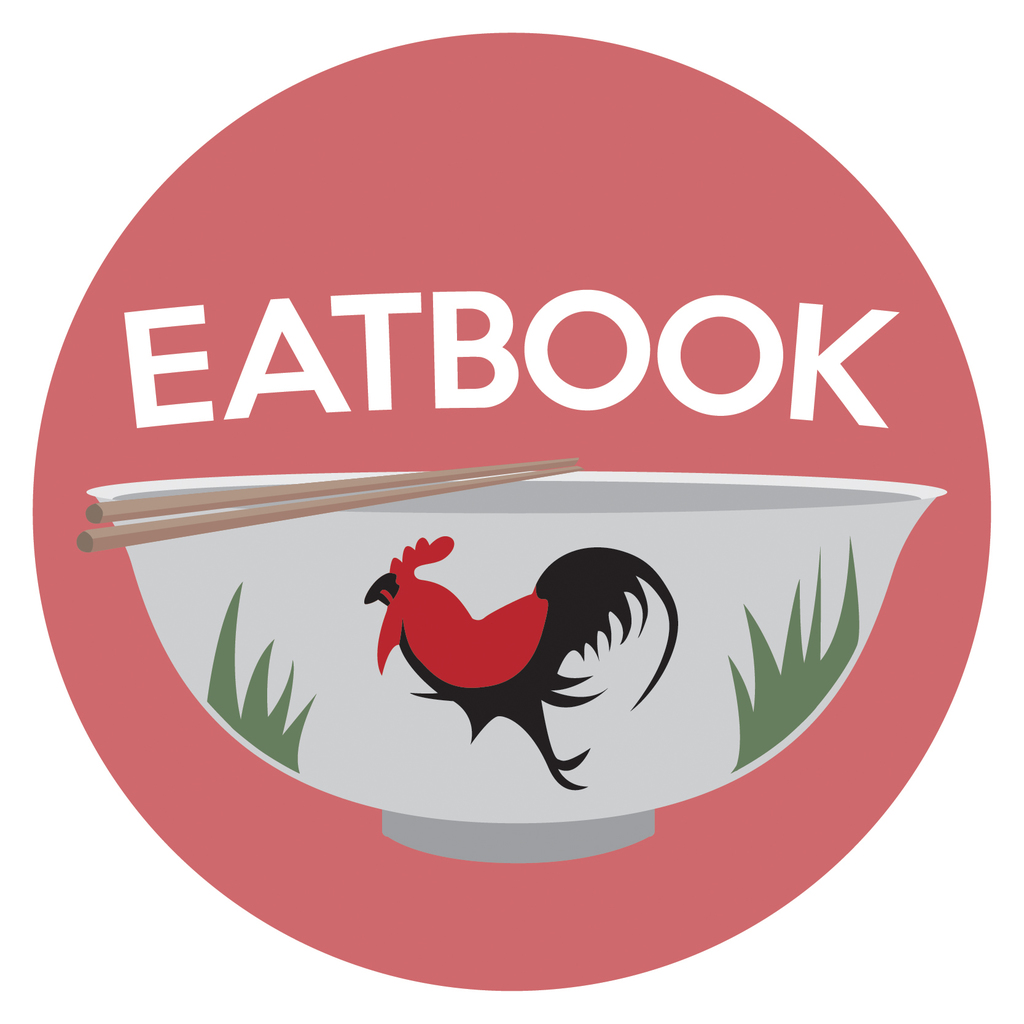 Drop us your email so you won't miss the latest news.