Farmhouse Peppermint Chocolate Fresh Milk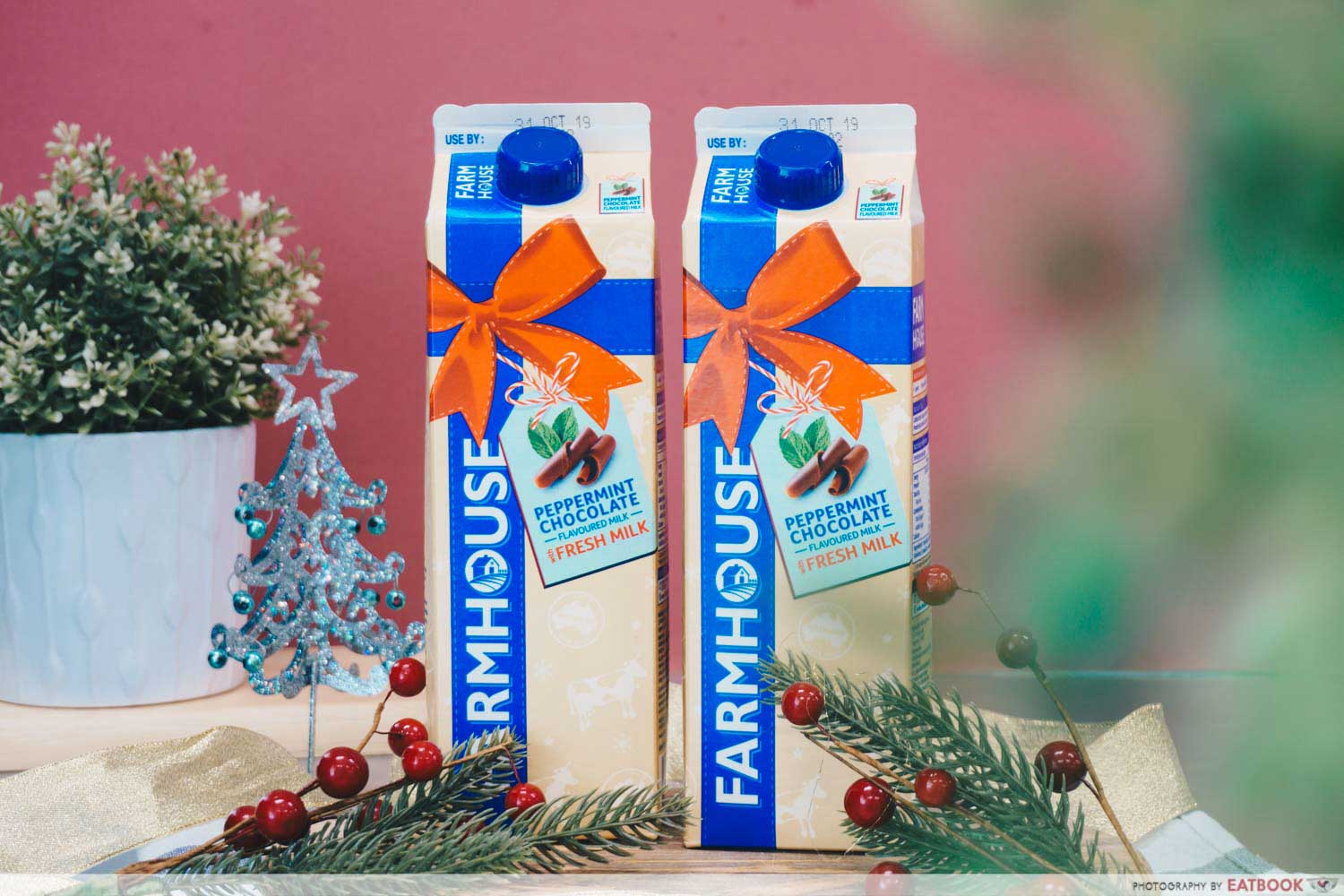 We're in the homestretch to wrap up 2019, which also means the countdown to the festive holidays has finally begun! I'm a huge fan of this joyous season, and the festive decorations dotted along Orchard Road are getting me pumped up for December. 
Though festive jingles aren't humming in the malls quite yet, I can count on Spotify for some holiday tunes. What's more, I have Farmhouse's new limited-edition Peppermint Chocolate Fresh Milk to get me in a jolly mood.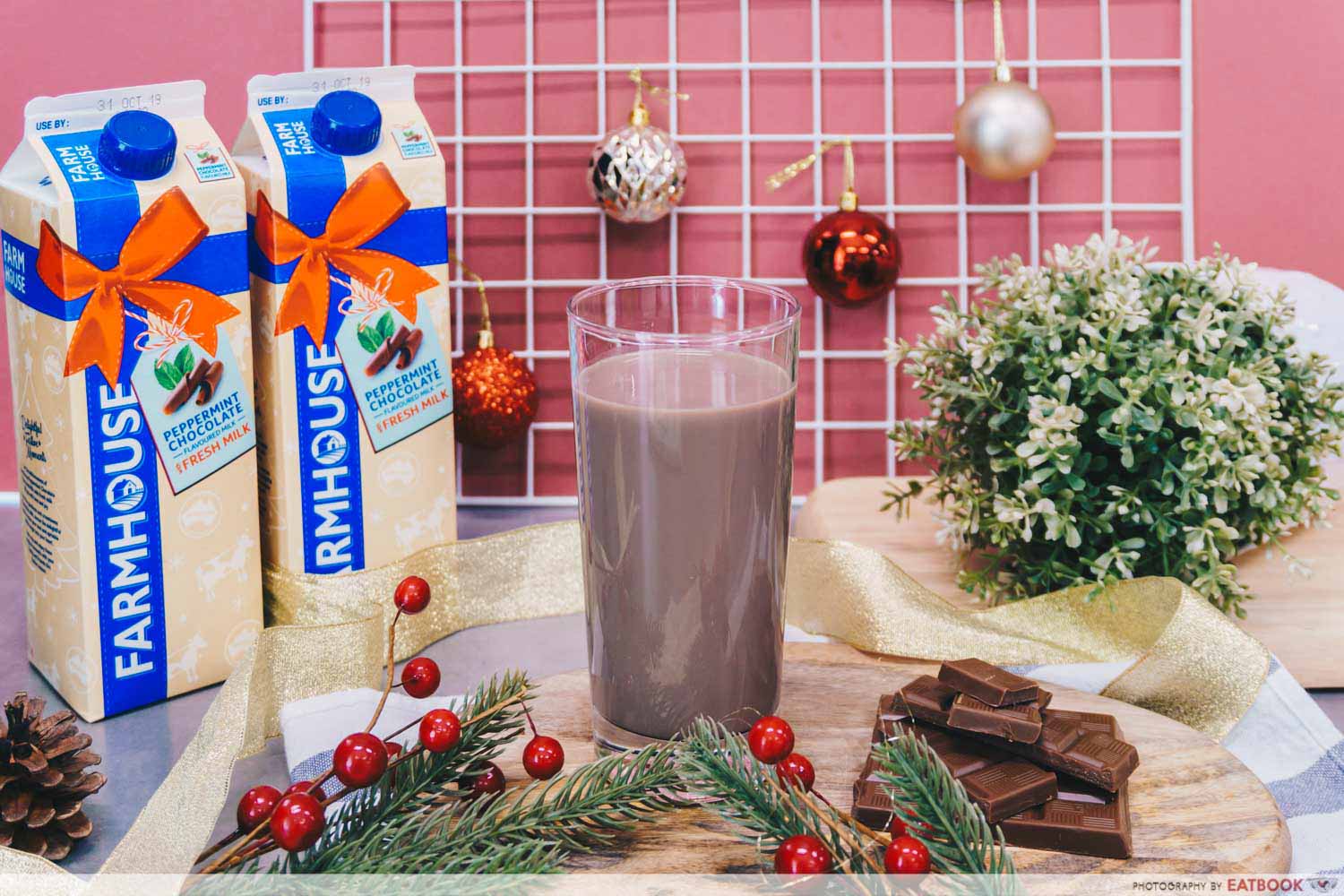 We might only be able to daydream for snow and carols in Singapore, but the recent downpours have brought about a cooler temperature. If you don't have a bae to cuddle with in this chilly weather, heat up a glass of this Australian milk to keep warm and toasty.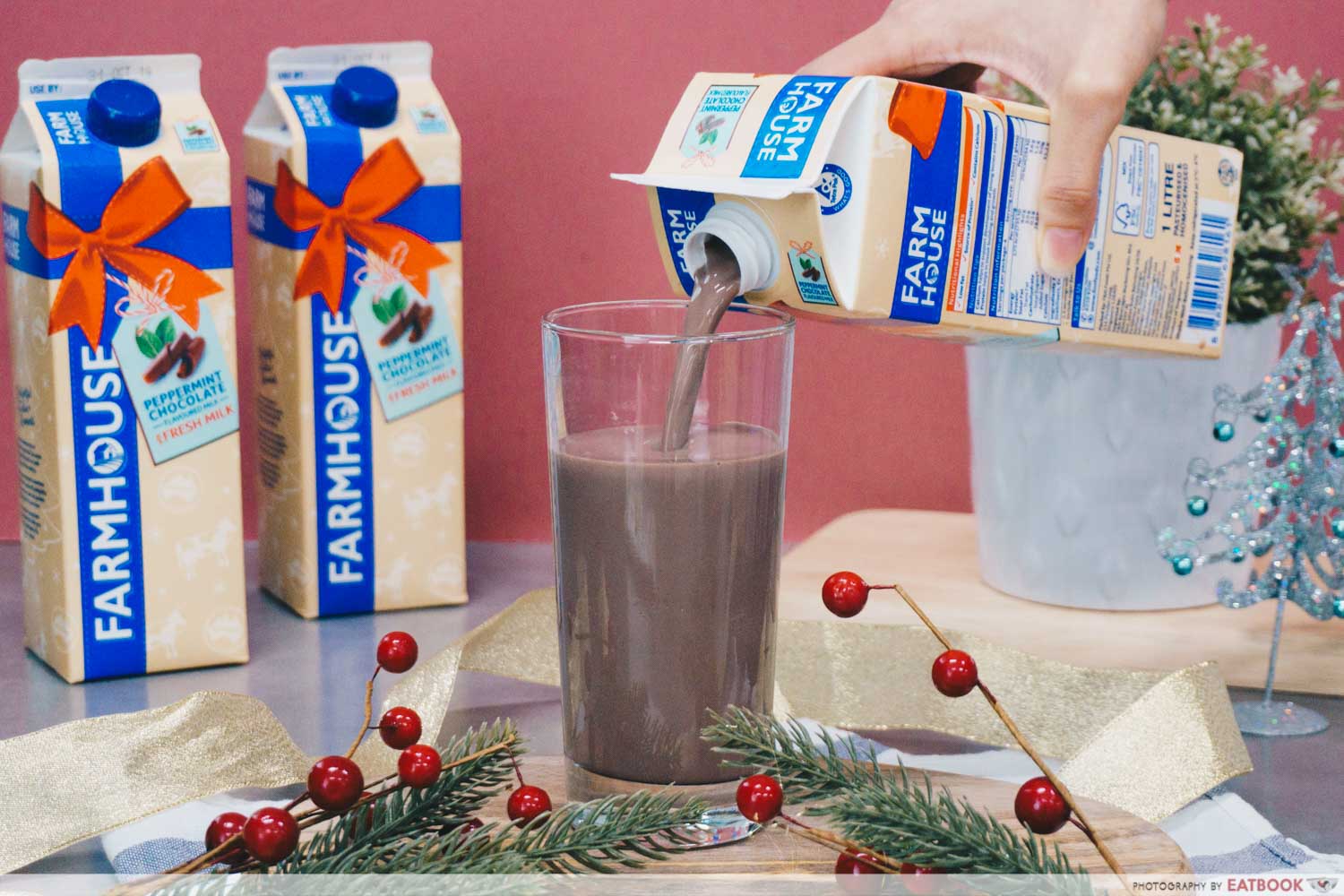 I personally like milk for its rich and creamy flavour. Farmhouse's Peppermint Chocolate Fresh Milk nails this as a glass of this velvety drink is chock-full of chocolatey goodness with refreshing hints of peppermint. 
It's a great accompaniment to my afternoon tea-time snack or when I get peckish before bed. Plus it's packed with nutrients, such as calcium and vitamin D, so I'm not afraid to indulge in it while binge-watching my favourite festive holiday films.
Obsessive Chocolat Desire Cafe: New Chocolate Cafe That Opens Until 1am At Ang Mo Kio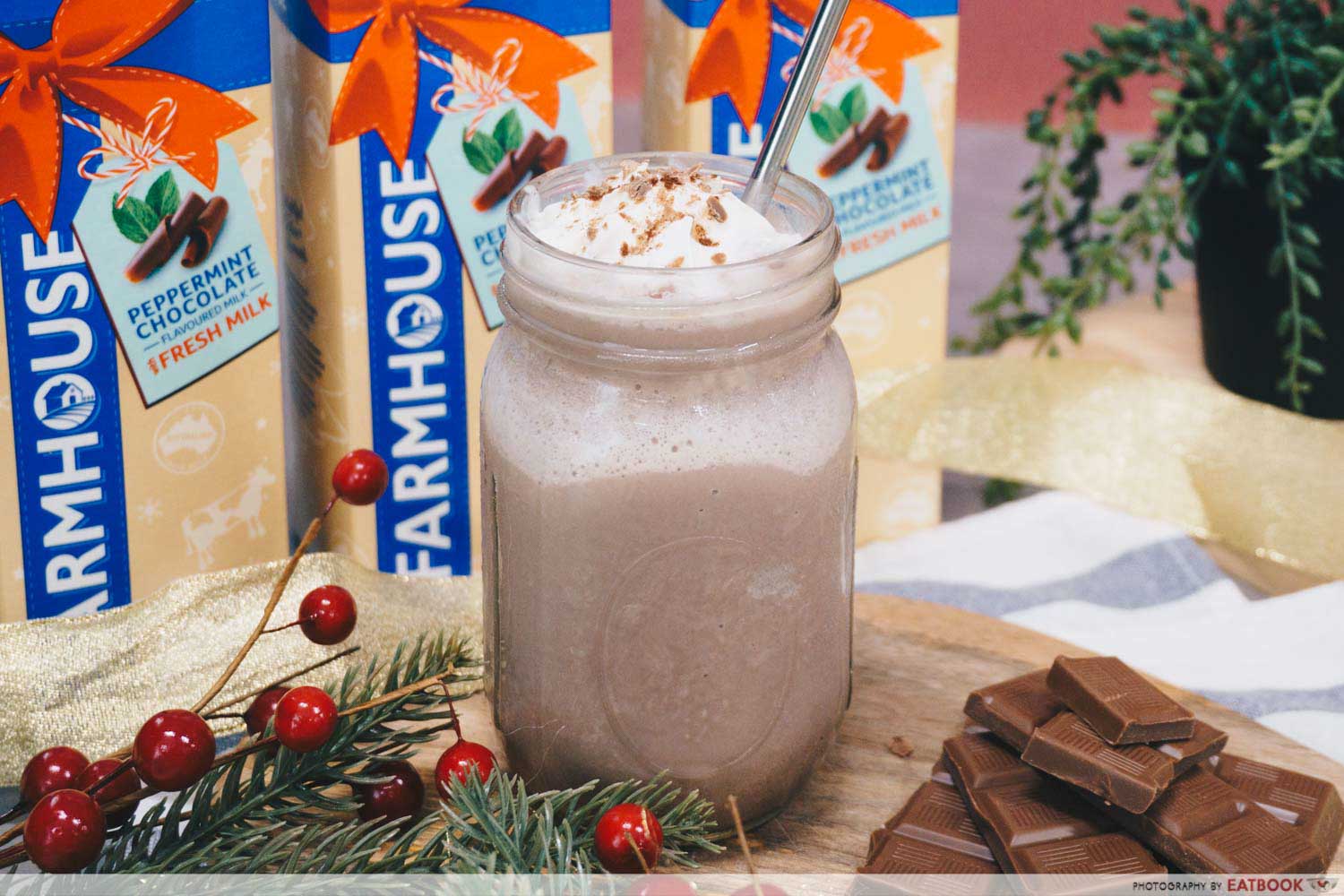 Another inkling of the holiday season is when major coffee joints push out their festive drinks. But if these cloying beverages are getting in the way of making healthier choices, then try making your own peppermint frappe with this milk.
Just blitz the Peppermint Chocolate Fresh Milk with some ice and top it off with a lil' whipped cream. If you're feeling fancy, decorate this ice-blended drink with a dust of cocoa powder and dark chocolate shavings. This would hit that sweet spot without giving you a typical sugar-rush crash.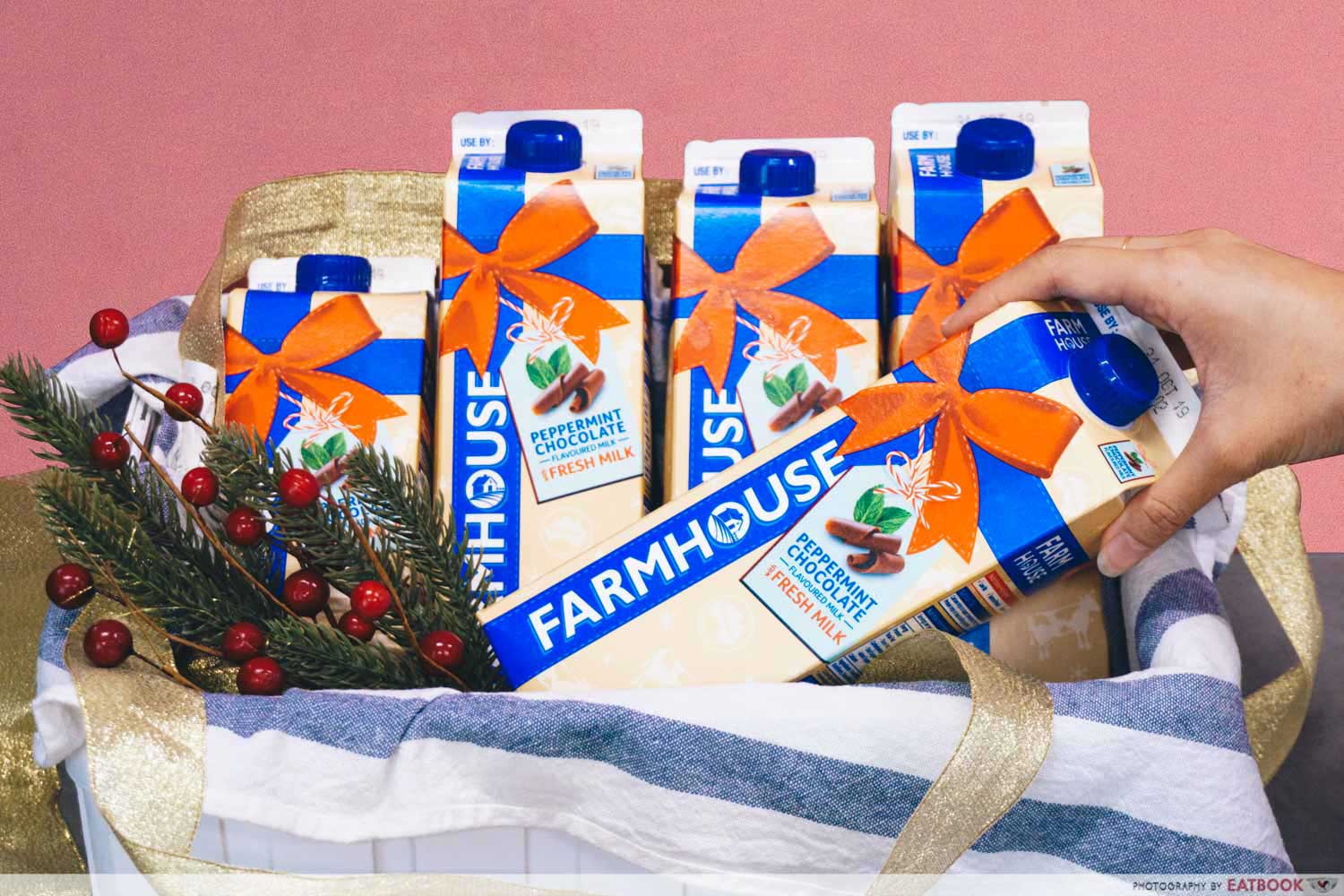 Get yourself into this cheery season with Farmhouse's Peppermint Chocolate Fresh Milk. Head down to major supermarkets, convenience stores, and participating retail stores to stock up on this limited-edition flavour.
Photos taken by Daren Khek.
This post is brought to you by Farmhouse.
Beverly Hills Cheesecake Review: Famous Cheesecake Factory's Desserts At City Hall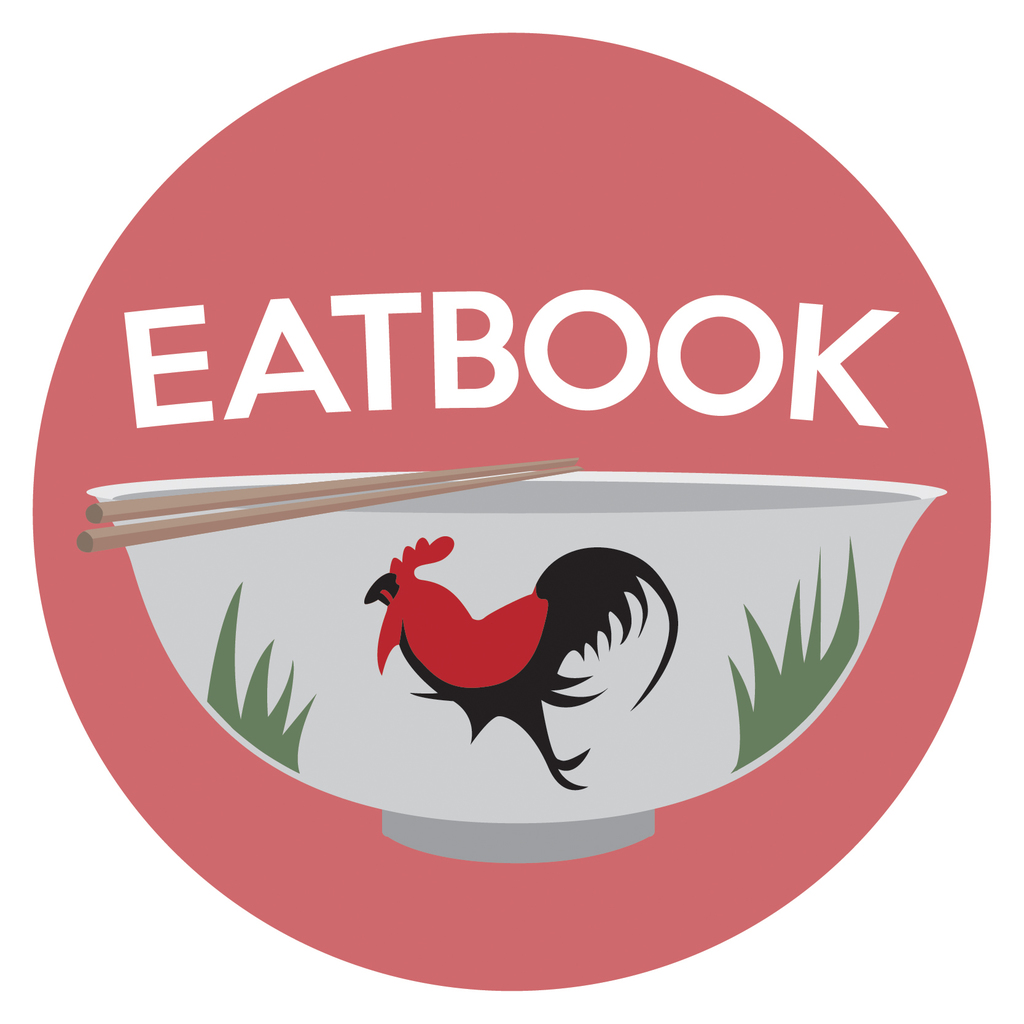 Drop us your email so you won't miss the latest news.