The Golden Duck Salted Egg Chocolate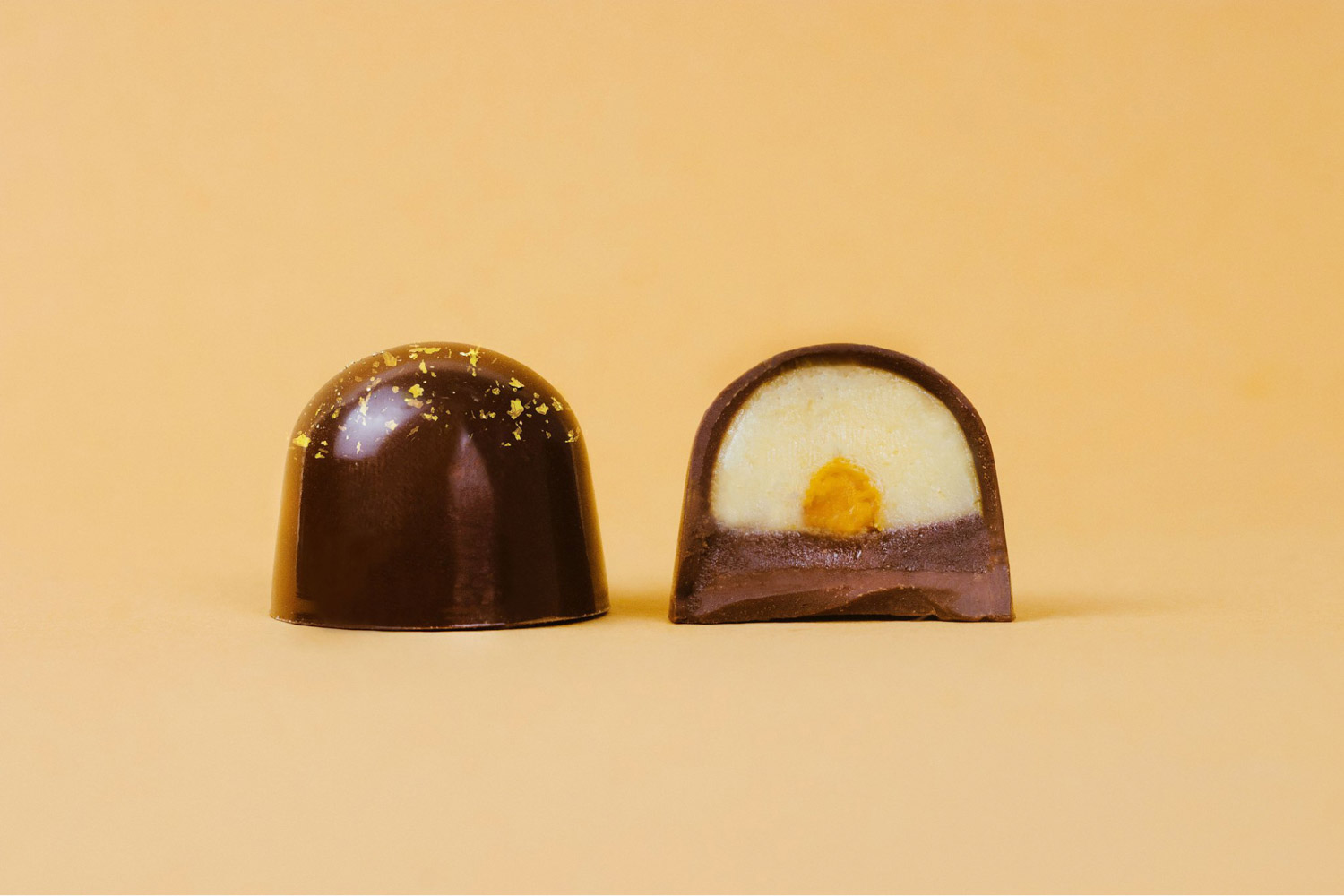 Image credit: Benns Ethicoa
The Golden Duck and Benns Ethicoa have collaborated to release a one-of-a-kind salted egg yolk chocolate. The Salted Egg Yolk Chocolate Bon Bon ($22 for nine pieces) will be available from 7 April 2020, and can be ordered online.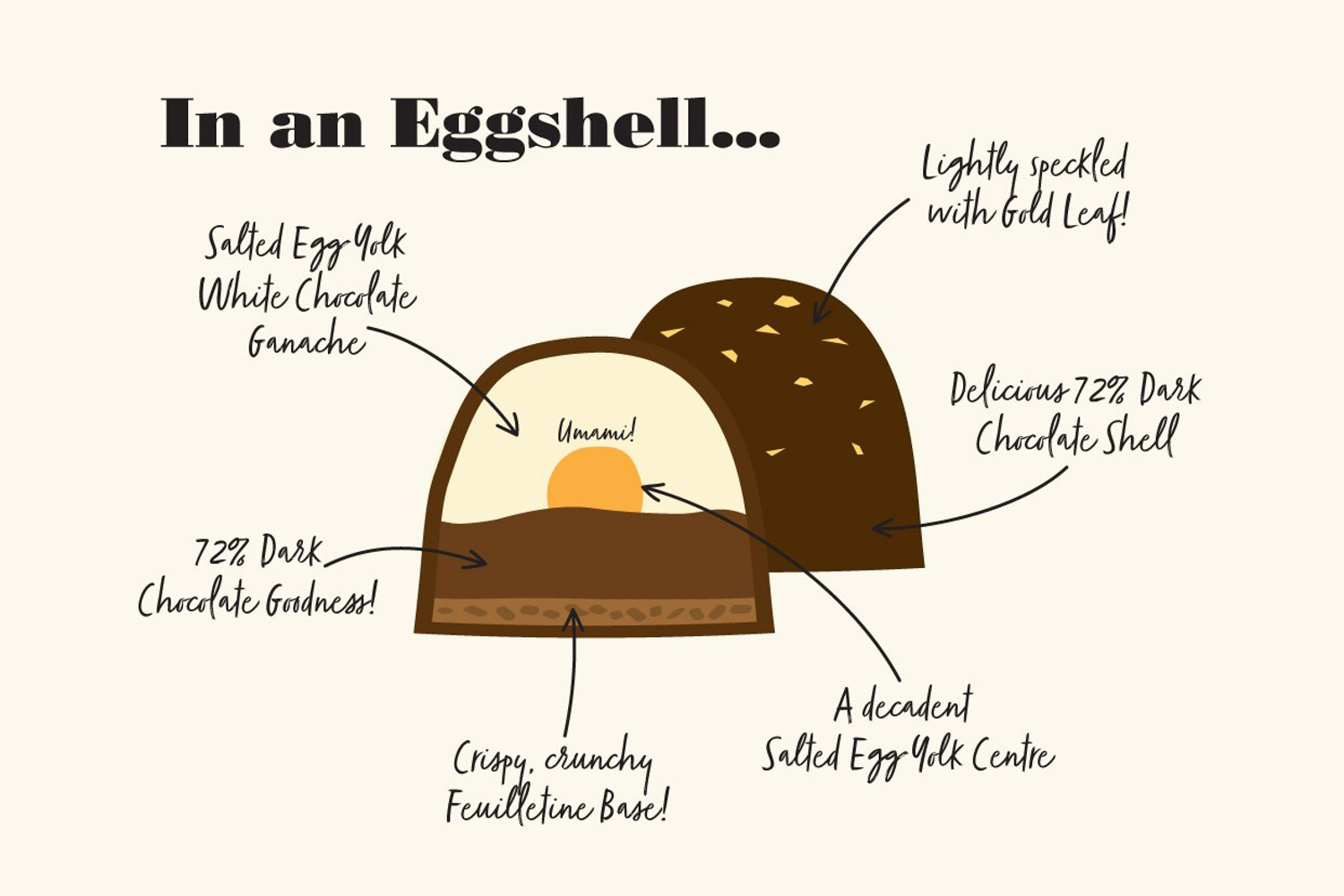 Image credit: Benns Ethicoa
Each piece of creamy goodness is filled with dark chocolate, a salted egg yolk and white chocolate ganache, and a salted egg yolk centre. The inner chocolate mix is then layered with a 72% dark chocolate filling and a crispy feuilletine base. A beautiful 72% dark chocolate shell encapsulates everything else, making it a real treat.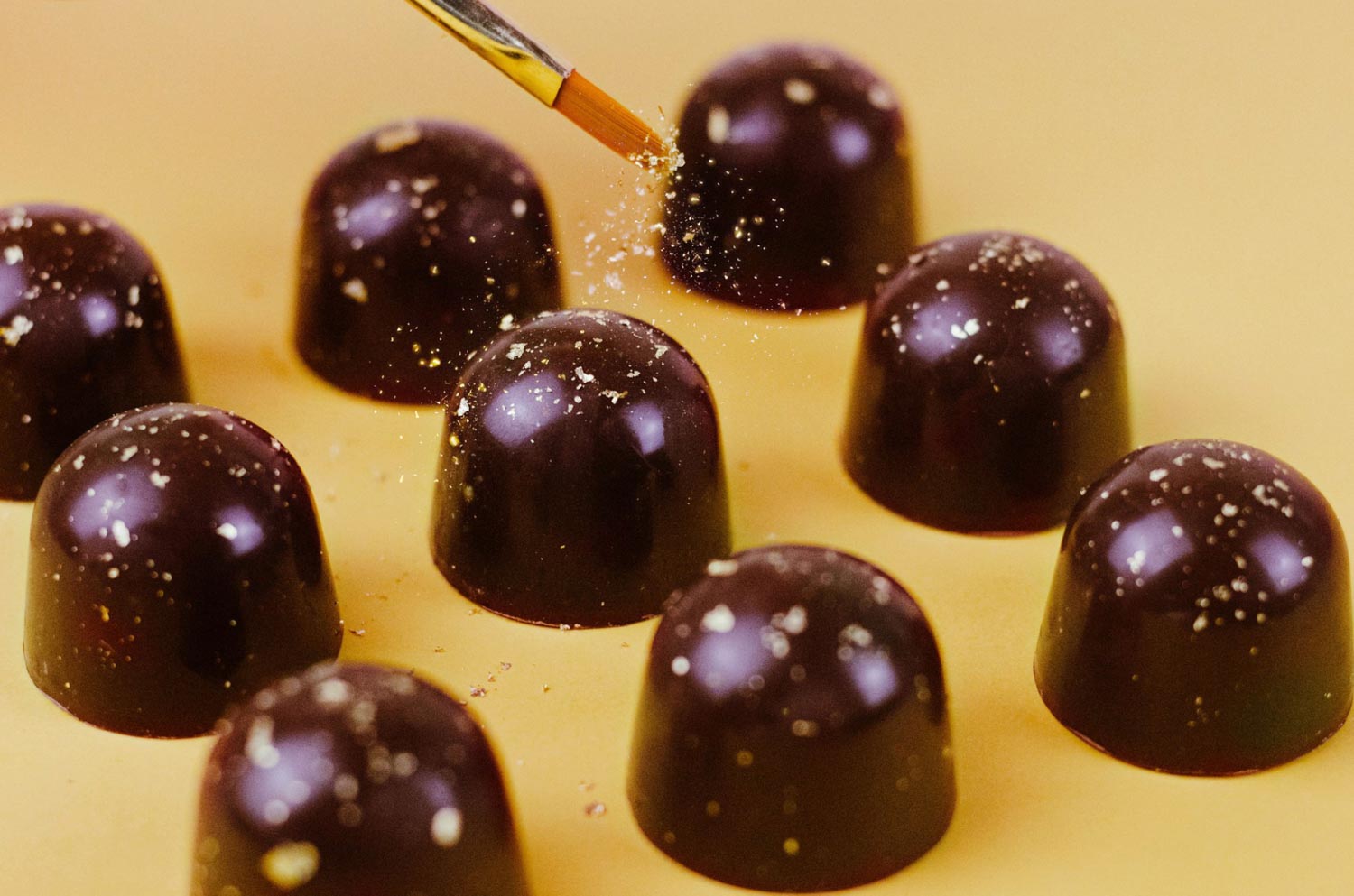 Image credit: Benns Ethicoa
Each piece of chocolate is lightly dusted with decadent gold leaf. Though we haven't managed to get a taste of these little delights, we were told we can expect a salty malty crunch, a velvety ganache, smoky caramel, and a smooth milk tea finish.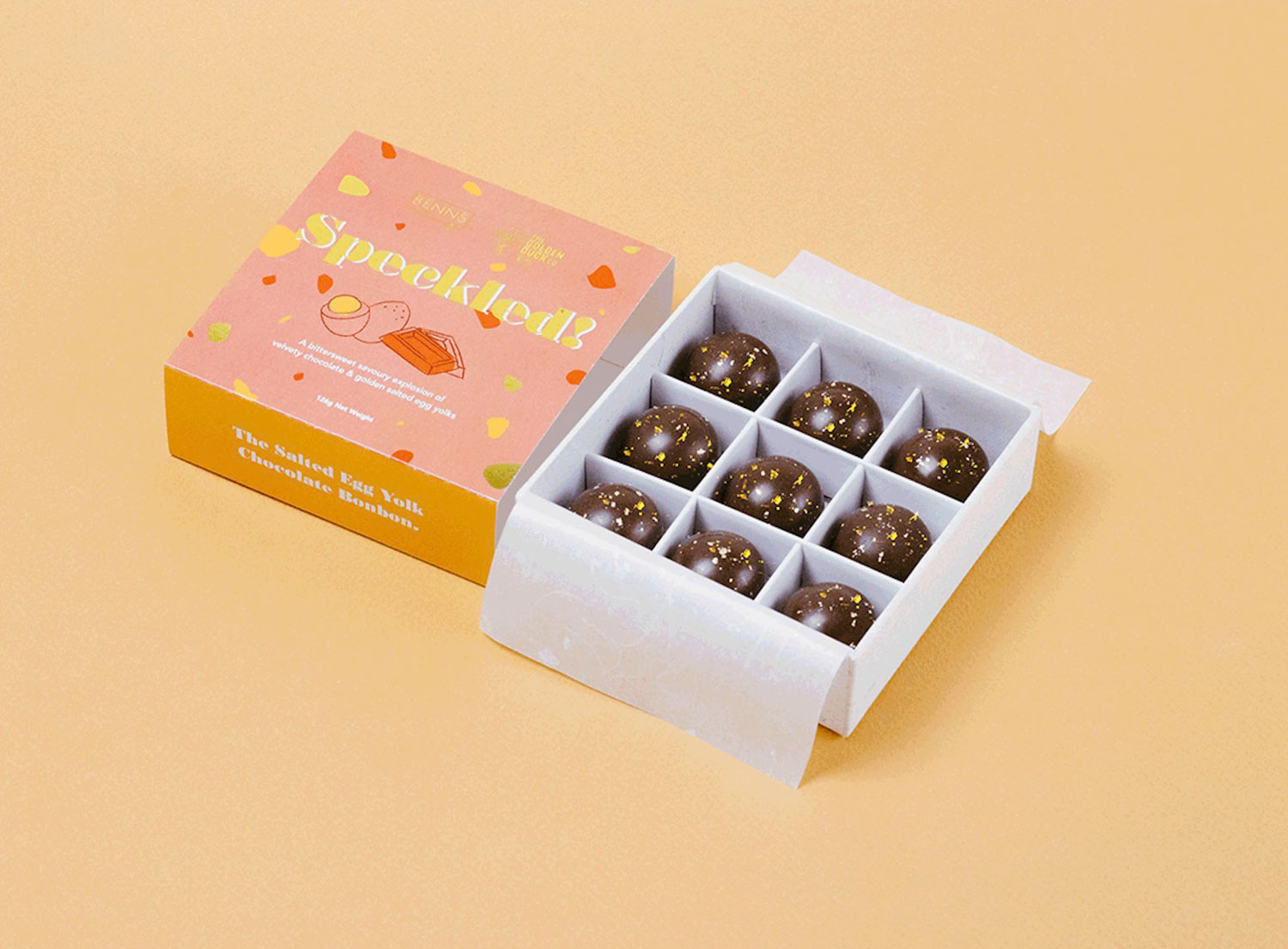 Image credit: Benns Ethicoa
Each box contains nine bon bons, and delivery to Singapore commences on 7 April 2020. Upon receiving the boxes, be sure to keep them refrigerated,but leave them out for 10 minutes before enjoying the delightful creamy goodness. 
Do note that the chocolates contain milk, egg and gluten, and are best consumed within a month. We expect them to get snapped up pretty fast, so do make a pre-order on Benns Ethicoa as soon as you can!
While The Golden Duck has made its name in Singapore for selling tasty salted egg yolk and chilli crab snacks, many Singaporeans might not have heard of Benns Ethicoa. Benns Ethicoa is a Malaysian chocolate manufacturer that cuts out the middleman by bringing single-origin chocolate directly from farmers to consumers. They even have an actual chocolate factory in Malaysia!
June Bakery Review: Old-School Bakery With $1.20 Orh Nee And Cheese Tarts That Can Rival BAKE
Singaporeans with a sweet tooth should check out June Bakery and The Headless Baker.
For more 1-for-1 deals this COVID-19 season, be sure to check out 1-for-1 gyudon at The Feather Blade and 1-for-1 creme brulee soft serve at Icenoie Hokkaido.