Gorilla Curry puts a new spin on curry rice
Update (Jun 2020): Lao Cai's Curry has rebranded to become Gorilla Curry, and they've moved to Blk 323 Bukit Batok Street 33 Singapore 650323.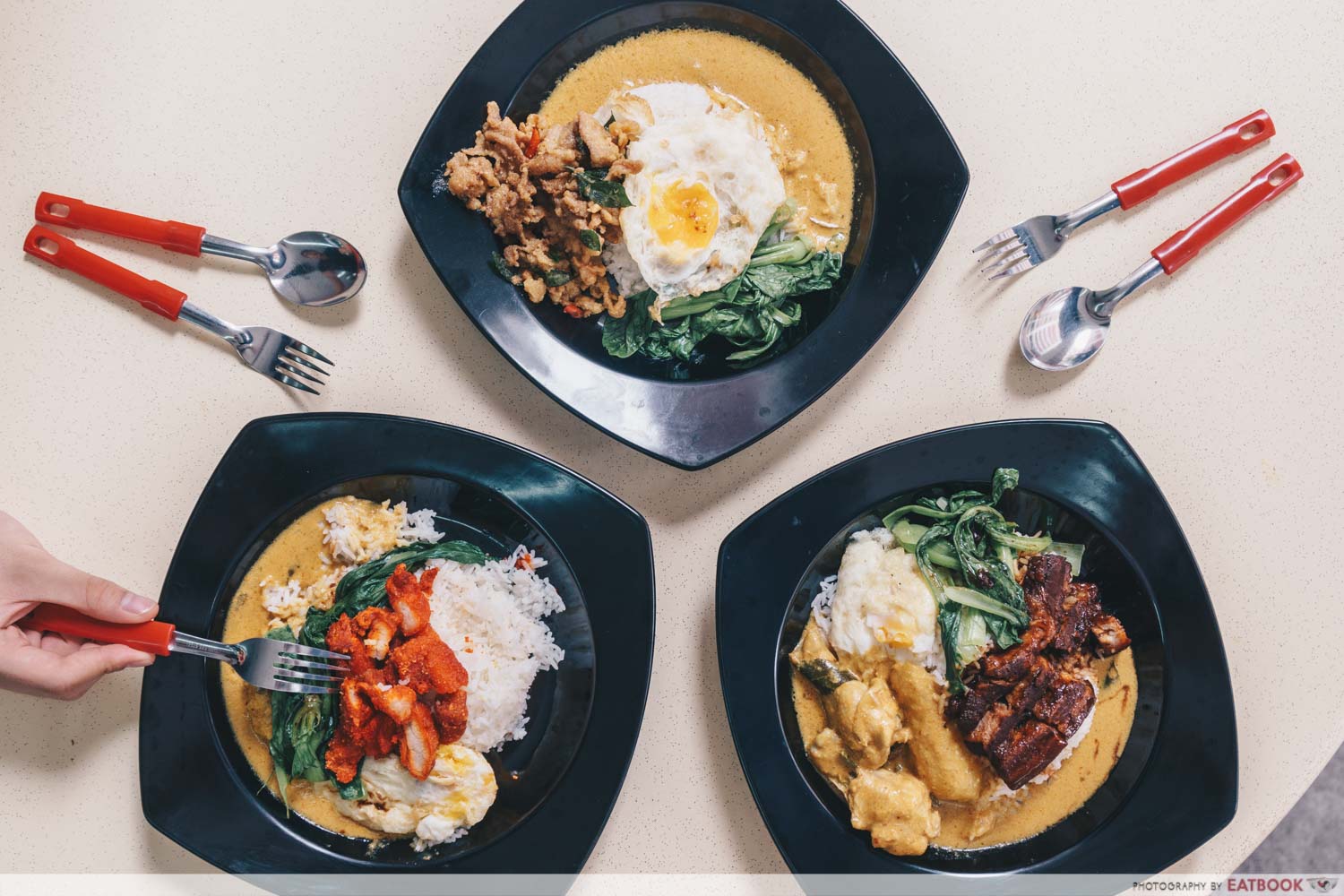 Curry rice is a quintessential comfort food. Gloopy, hearty curry ladled over a pile of white rice is a far cry from aesthetic cafe fare. But looks aside, it's soul-warming in a way minimalist cafes can never replicate.
Gorilla Curry, formerly known as Lao Cai's Curry, aims to harness all those comforting qualities in their curry rice dishes, but with a unique twist. Nyonya-style chicken curry is paired with meats ranging from the ubiquitous braised pork belly to nouveau interpretations like salted egg pork.
While this stall has been serving up curry for the best part of 10 years, they only made the move to Bukit Batok four months ago. Along with them came adjacent sister Hokkien mee stall Mian Wang 1971, which is run by the same staff and chef.
The two stalls are part of a family lineage spanning three generations. Mian Wang was started by the family patriarch, before his son took up the mantle of chef for both stalls.
Both are armed with new menus, but it's Mian Wang's 48-year-old Hokkien mee recipe that has recently raked in media coverage. We headed down to find out whether this stall is a hidden Cinderella, or is destined to live in its older sibling's shadow.
Food at Gorilla Curry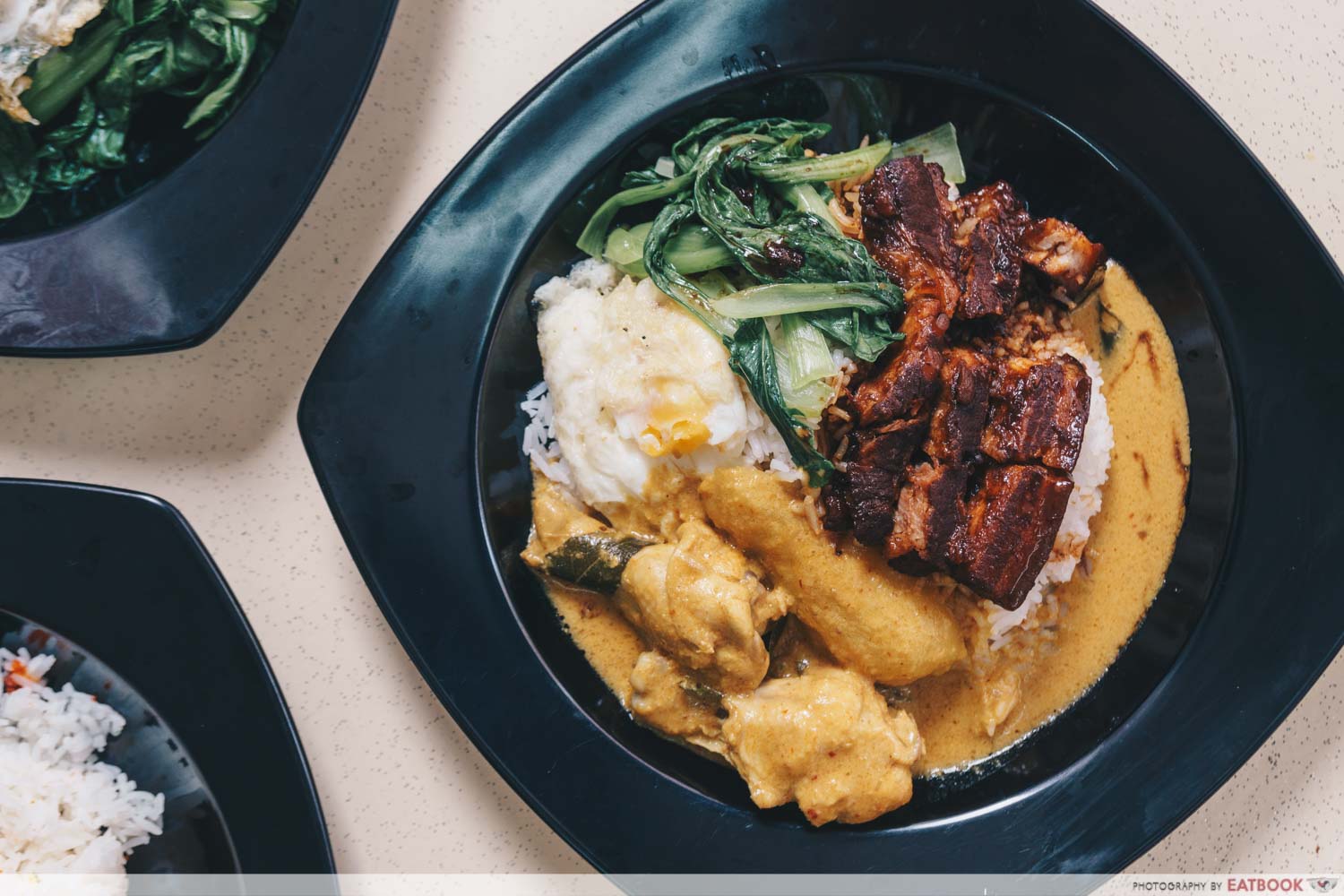 Their Braised Pork Curry Chicken Rice ($6.50) combines two of the stall's most popular meats. A slab of fatty lu rou partners a pair of chicken drumlets that swim in vivid yellow curry. By the side, stalks of chye sim and a sunny-side up recline lazily – standard accompaniments in every dish here.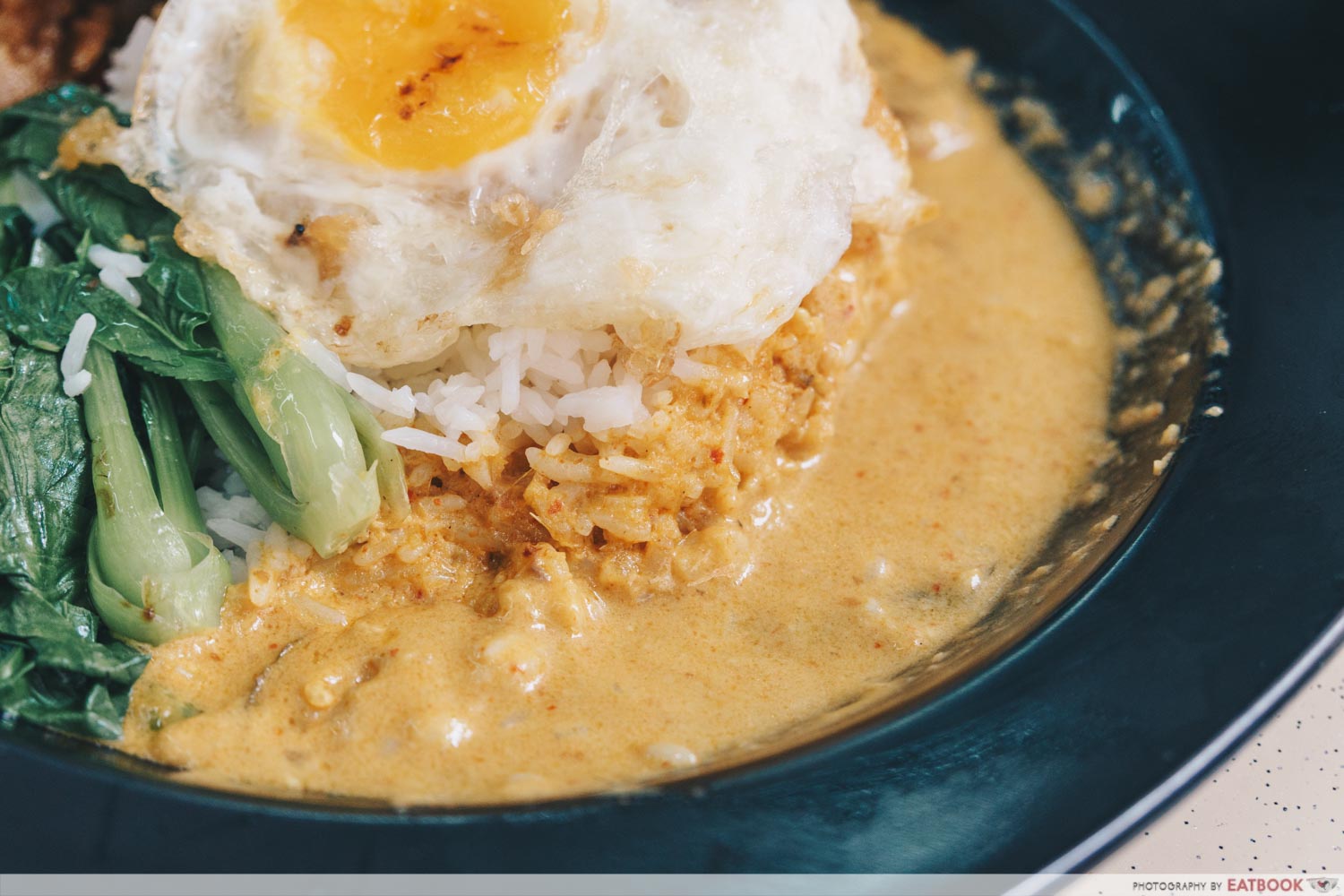 The sunny yellow hue of our curry had us anticipating a pungent turmeric aroma and flavour, but we were instead greeted by strong nuttiness and creaminess from the coconut milk. While that's a welcome trait in curries, it needs to be offset by a healthy dose of spice. That was lacking here, whether through chilli heat or curry powder fragrance.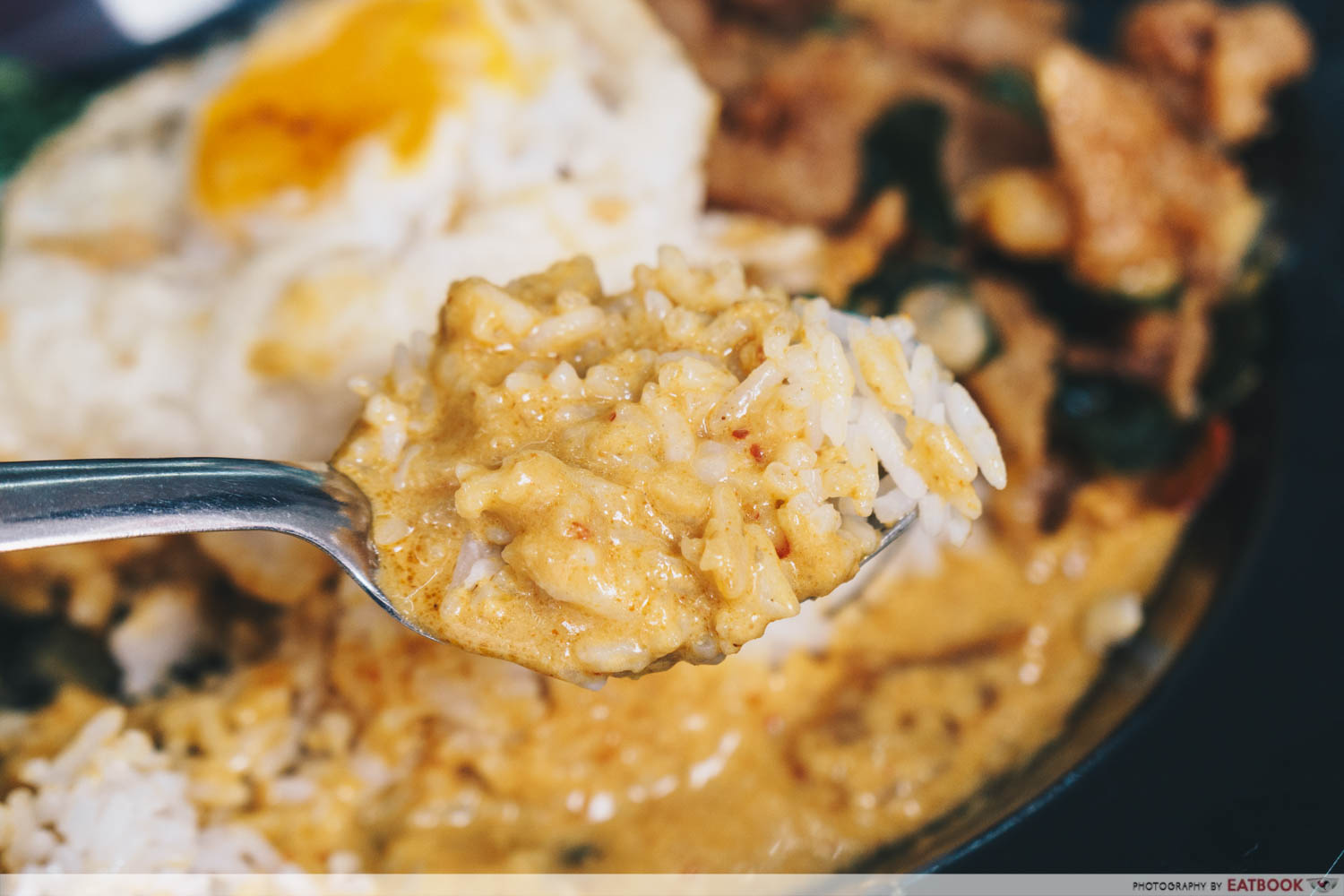 While there were noticeable curry powder and turmeric notes, they dissipated quickly, not possessing the satisfying depth of familiar childhood chicken curry. Chilli heat was barely discernible, meaning that this creamy curry is perhaps more suited for spice-averse palates.
There also wasn't enough curry, leaving us with bare pockets of white rice once the meat and gravy were consumed.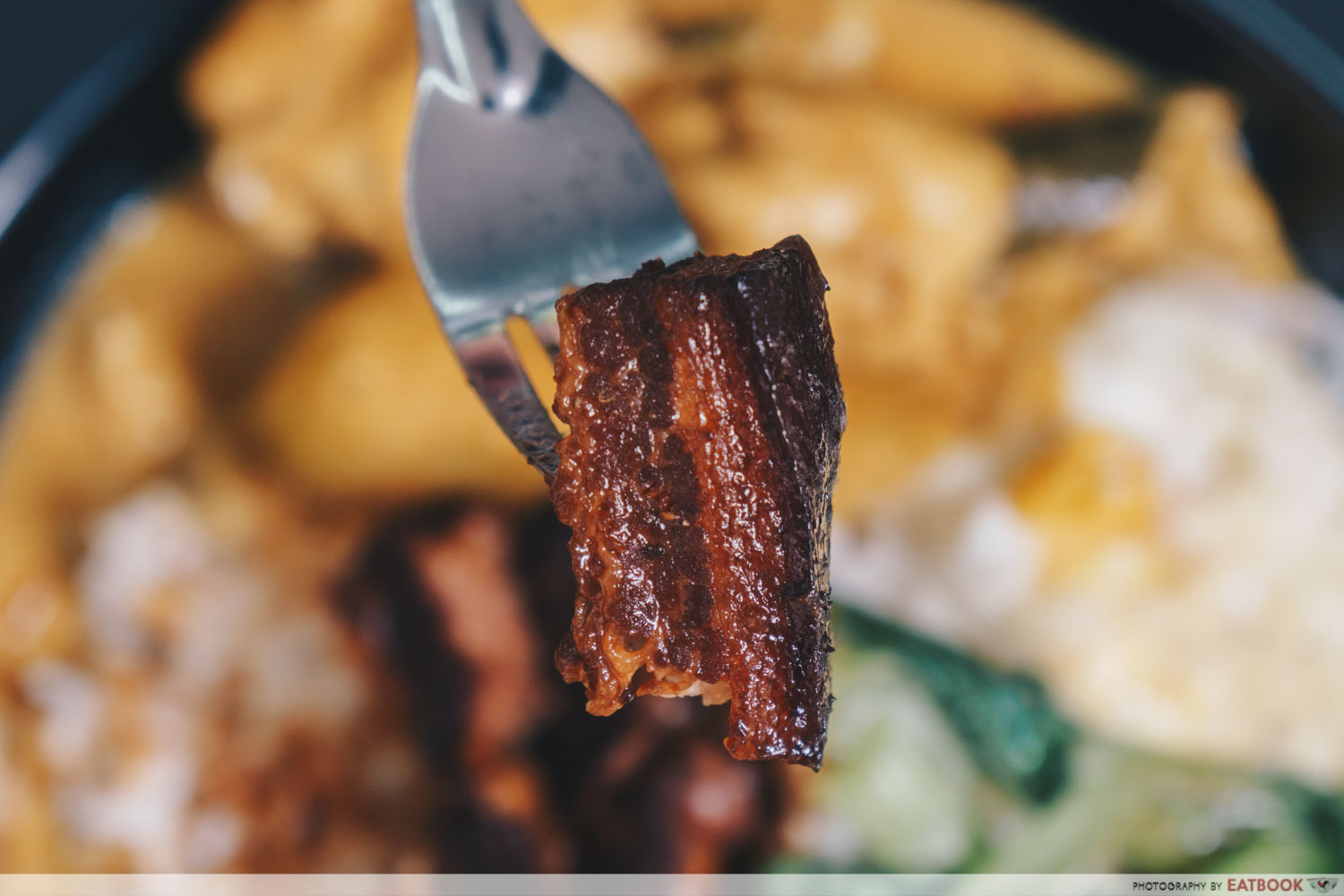 What really took us by surprise was the hunk of lu rou. It was up to the standards you'd expect in a proper Taiwanese restaurant. Gelatinous layers of fat melted in our mouths, while its supremely tender meat barely required any effort to chew. It didn't lean too much on the sweet side either, blessed with savoury porkiness and a gentle wave of dark soy sauce sweetness.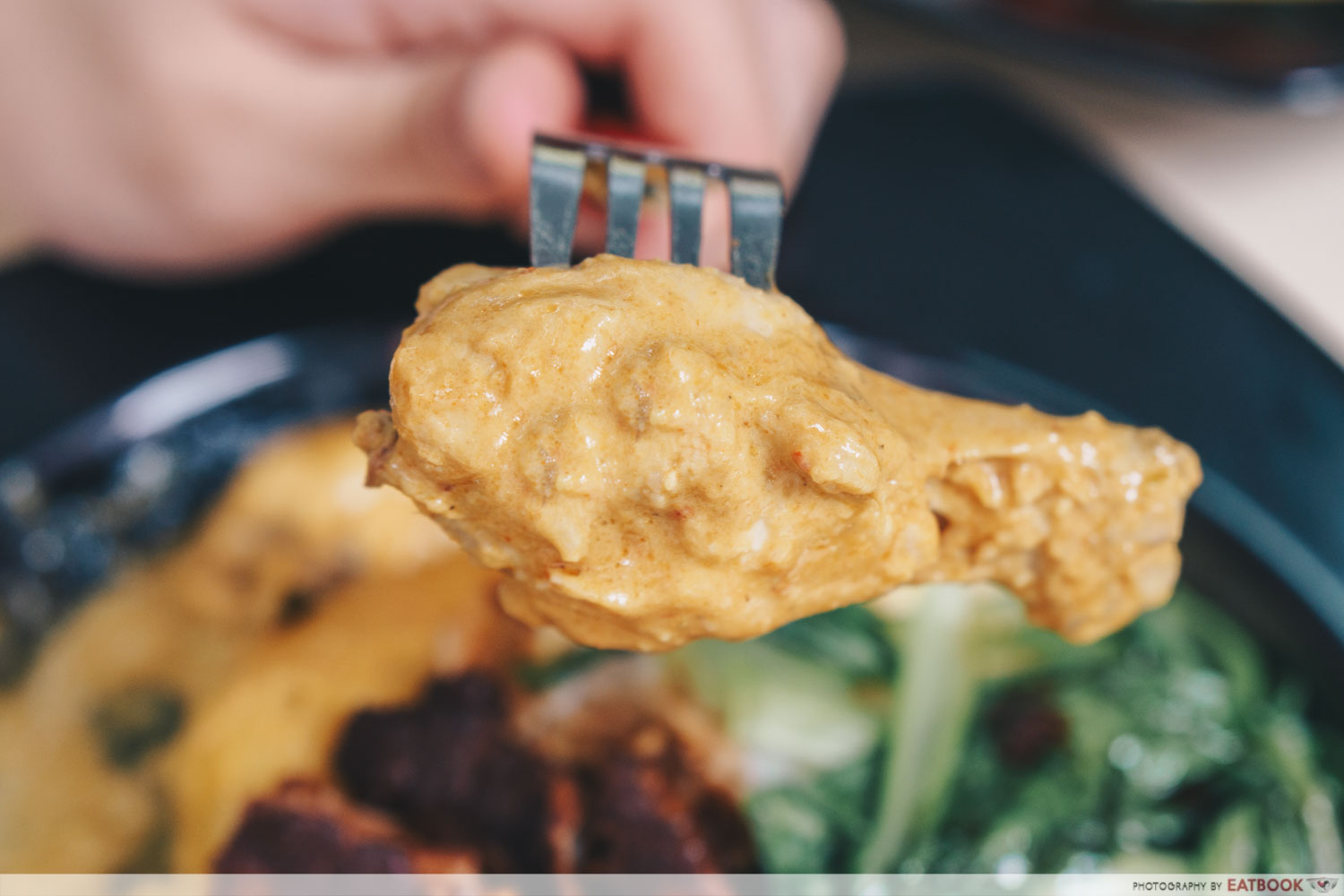 On the flipside, our curry chicken didn't fare as well. It was a tad overcooked and wasn't fully permeated with curry, resulting in bland meat as we approached the bone. We preferred the potatoes, which had been infiltrated with curry flavour and deftly straddled the line between firm and mushy.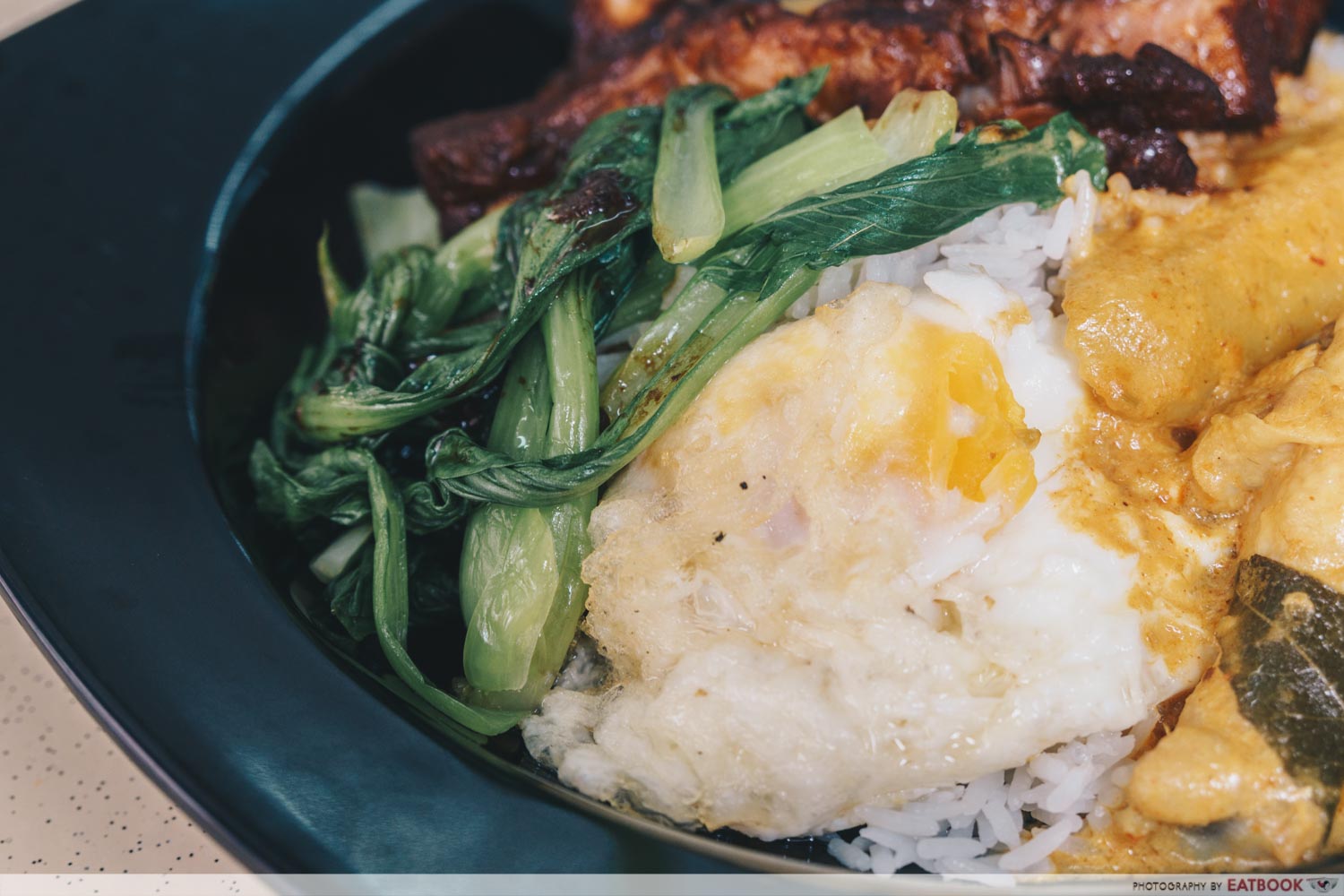 The unfashionable stalks of chye sim were an unsung hero. Amidst the heavy flavours of lu rou and curry, those leafy stalks provided understated pops of freshness and crunch.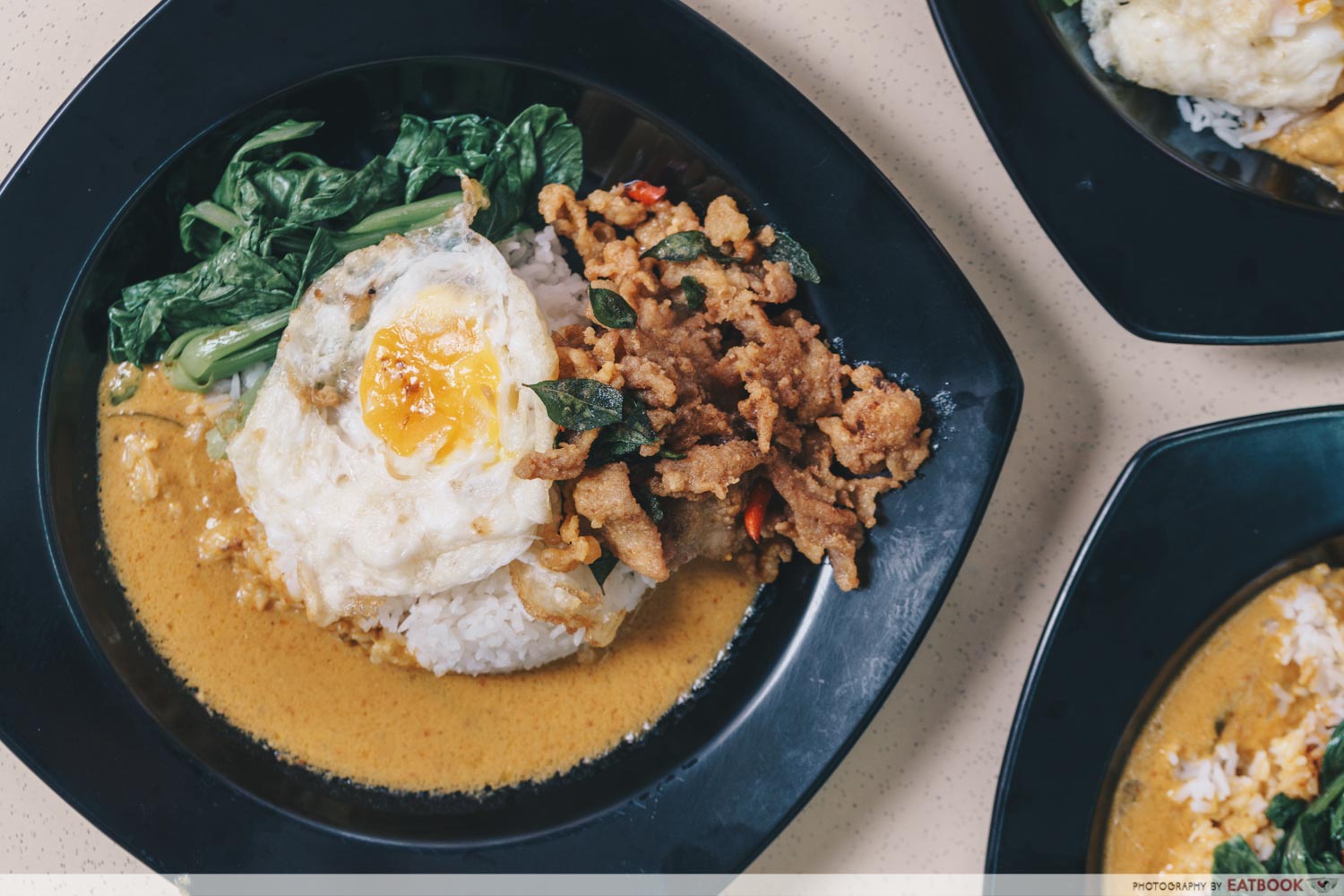 Gleaming golden chunks of salted egg pork were the flagship act in our Salted Egg Pork Curry Rice ($5.50). The protein is prepared in a similar fashion to its sister stall's salted egg calamari, and is first deep-fried before being doused in a margarine-based salted egg yolk sauce.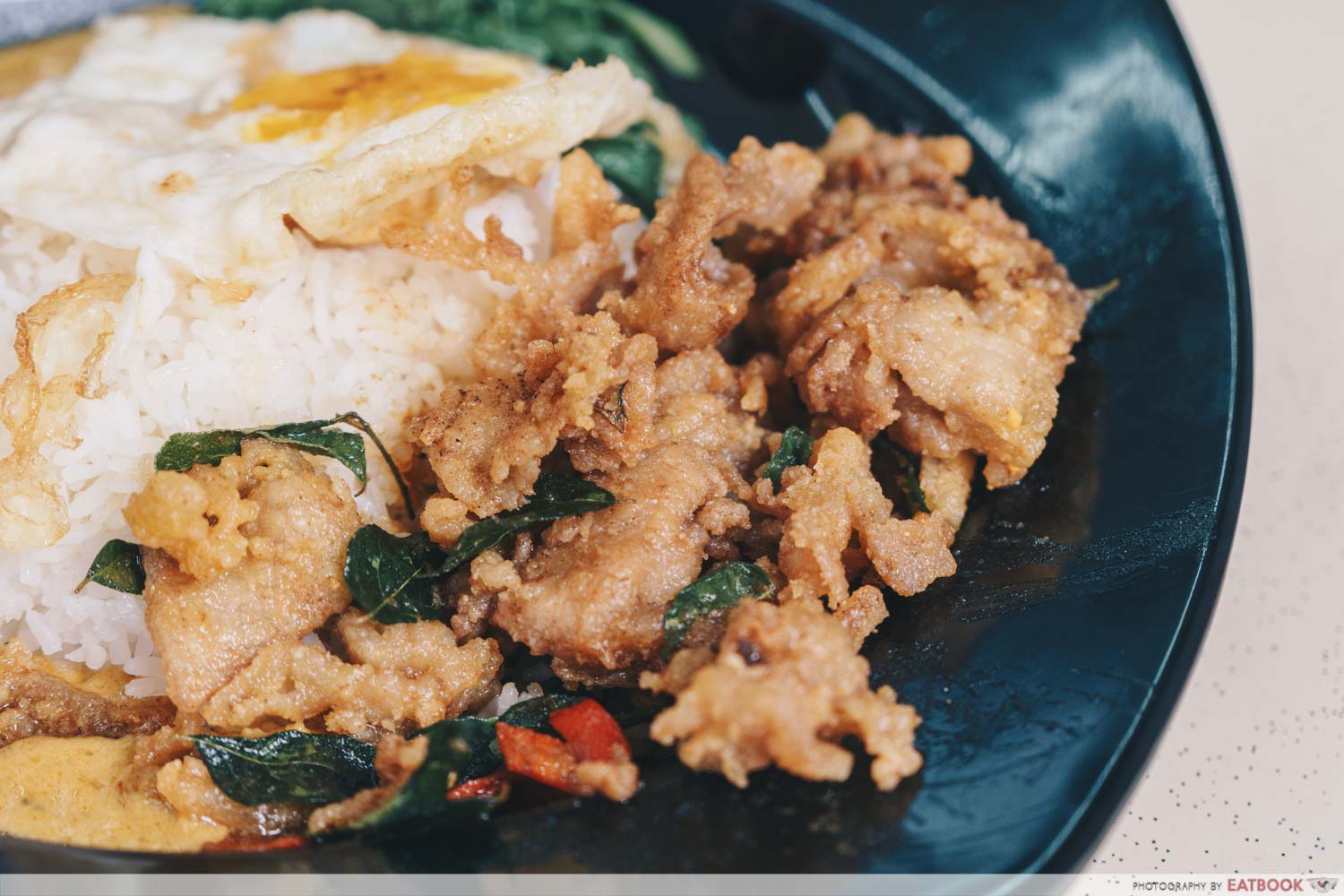 Sumptuous salted egg flavour smacks your tongue from the get-go, supplemented by its usual partners in crime – curry leaf and chilli padi. We were hooked, but if forced to choose between this and its calamari cousin, we'd agonisingly opt for the squid rings.
Because thin, sukiyaki-esque strips were employed, the natural meaty texture and flavour of pork were overshadowed by the crispy, robustly-flavoured batter. That meant it lacked the bouncy bite that a ring of calamari or thicker cut of pork would possess.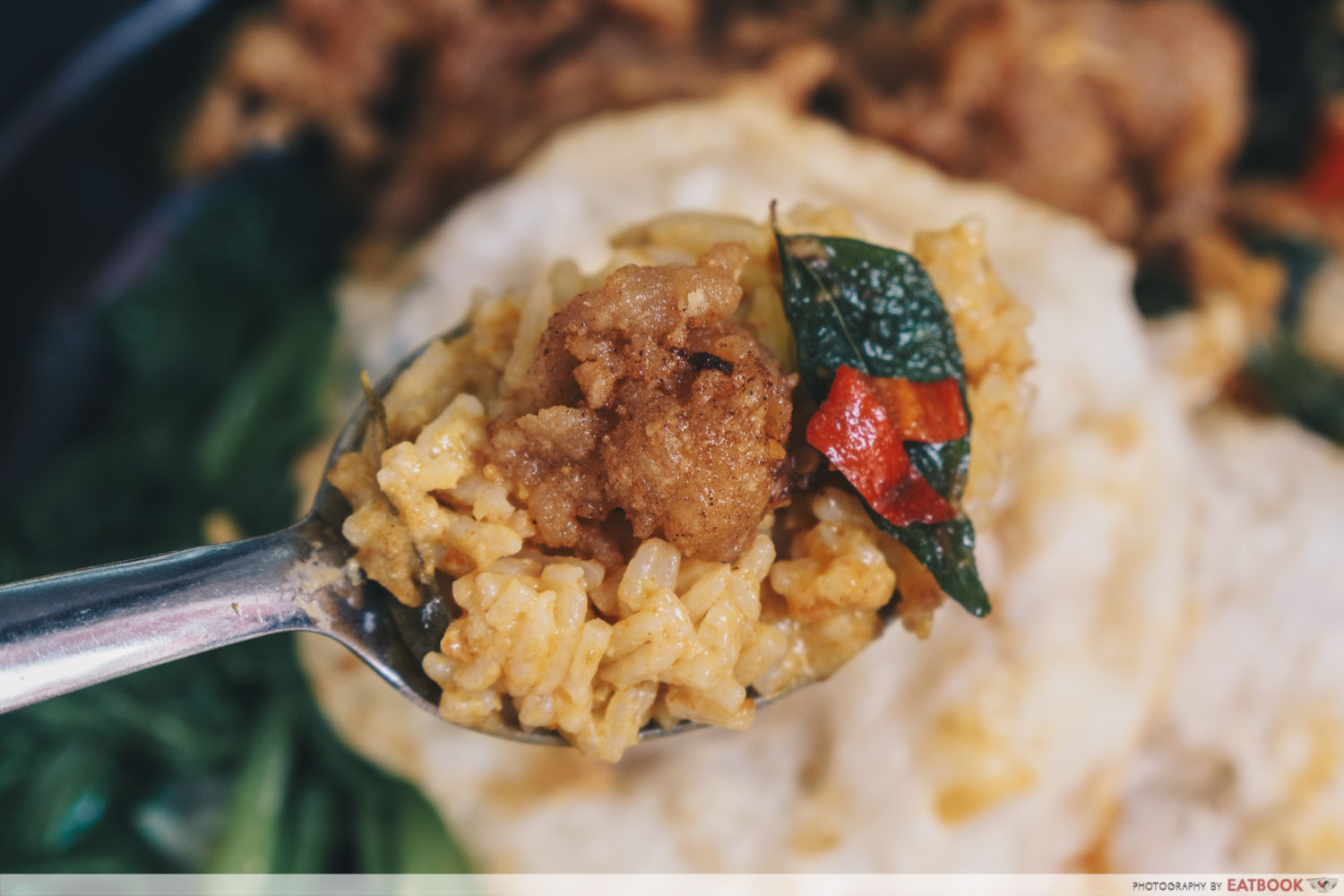 Intense salted egg flavour is always desirable, but that intensity made us even more aware of the curry's lack of spice. More aromatics would have gone a long way to cut through the heaviness that hung over this dish. Overall, that meant the mellower flavour of lu rou proved a better companion for this curry rice.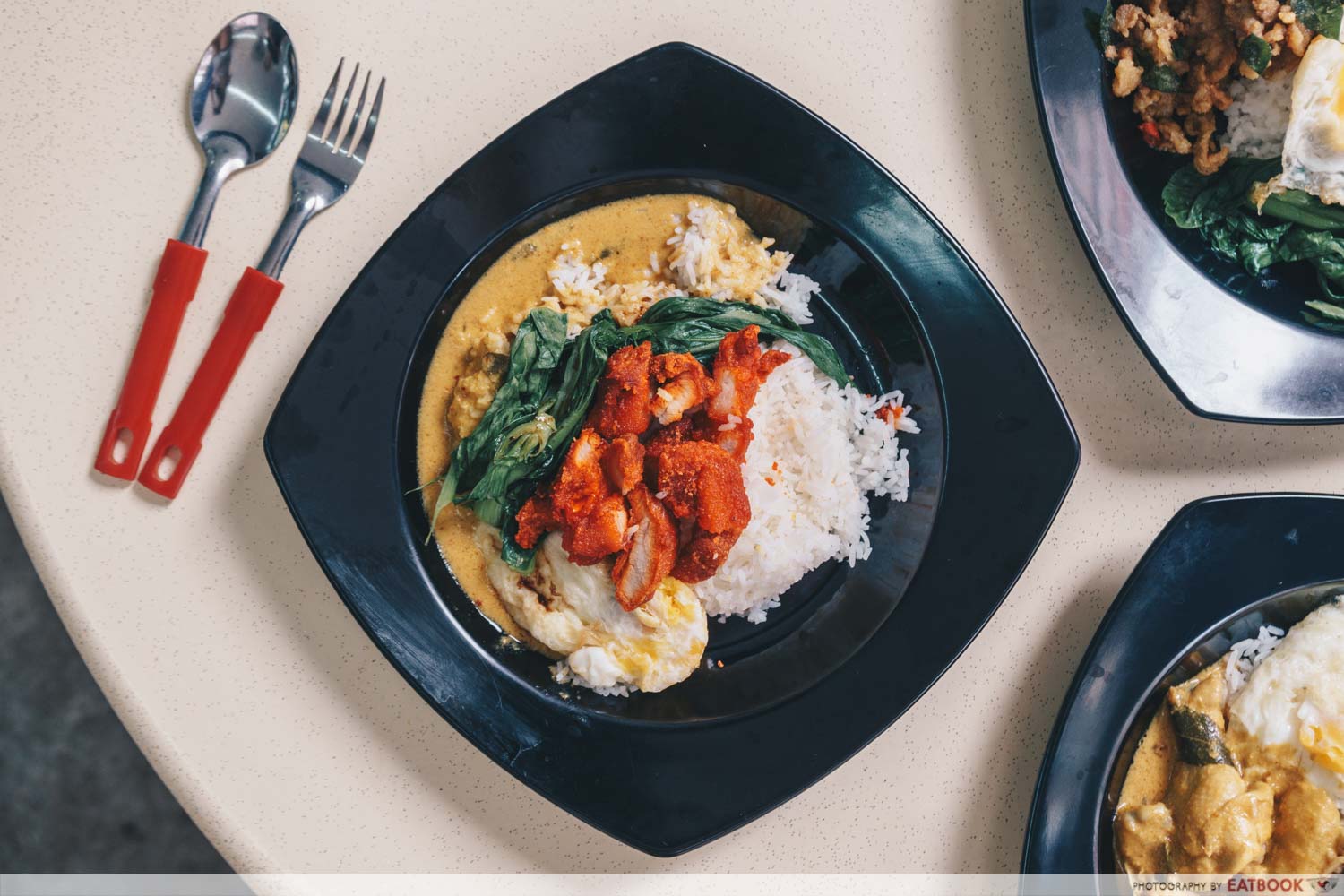 We were taken aback by the appearance of our Red Glazed Pork Belly Rice ($5.50). The eponymous protein was strikingly red, reminding us of artificially-coloured char siew in wanton mee. Fortunately, this crimson tint is au naturel, imparted by a layer of red fermented beancurd.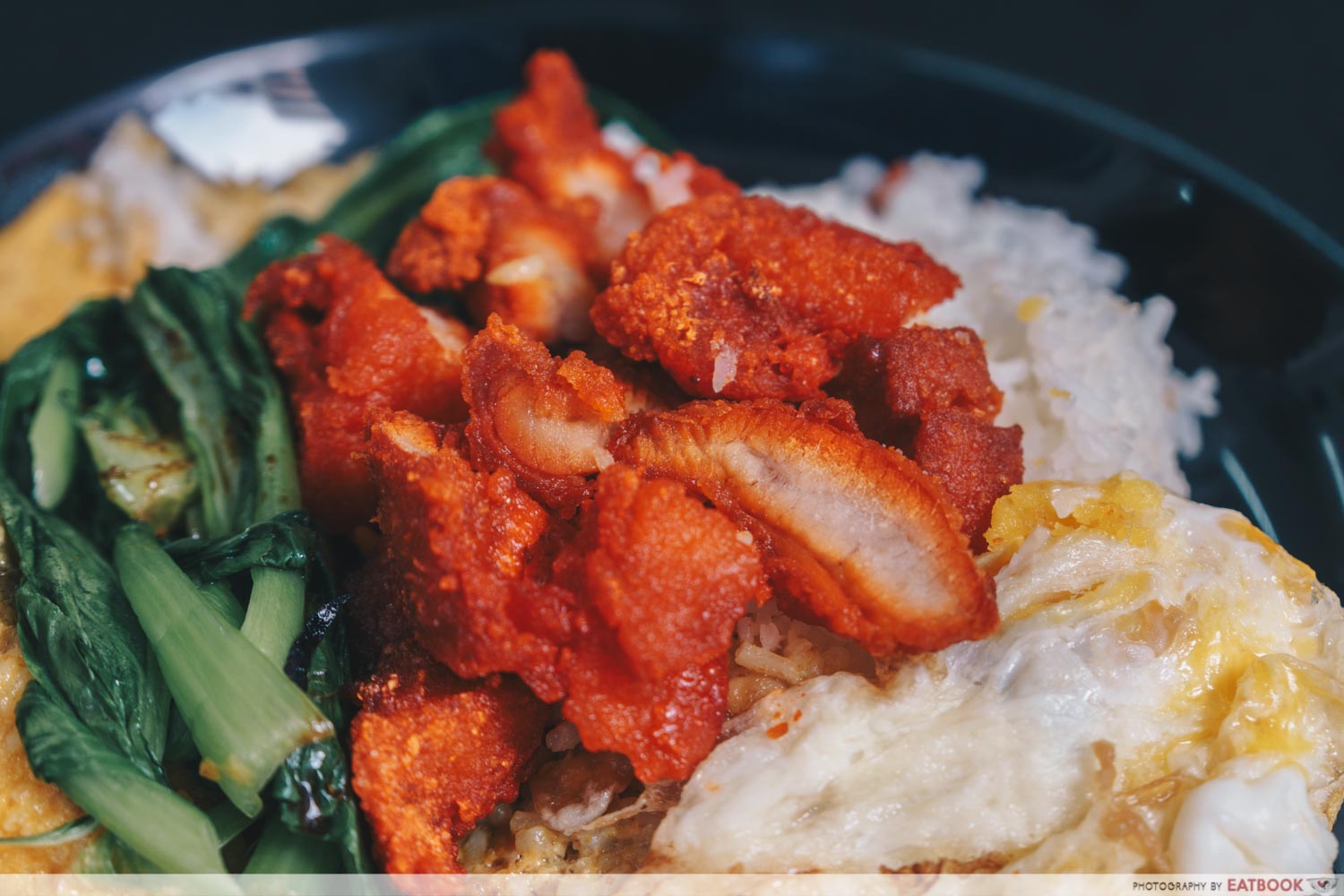 Red fermented beancurd is a common ingredient in making siew yoke. It's the secret ingredient that gives an umami funk to your fatty roasted pork, distinguishing it from Western crispy pork belly renditions. That flavour takes centre stage here, enveloping each nugget of deep fried pork.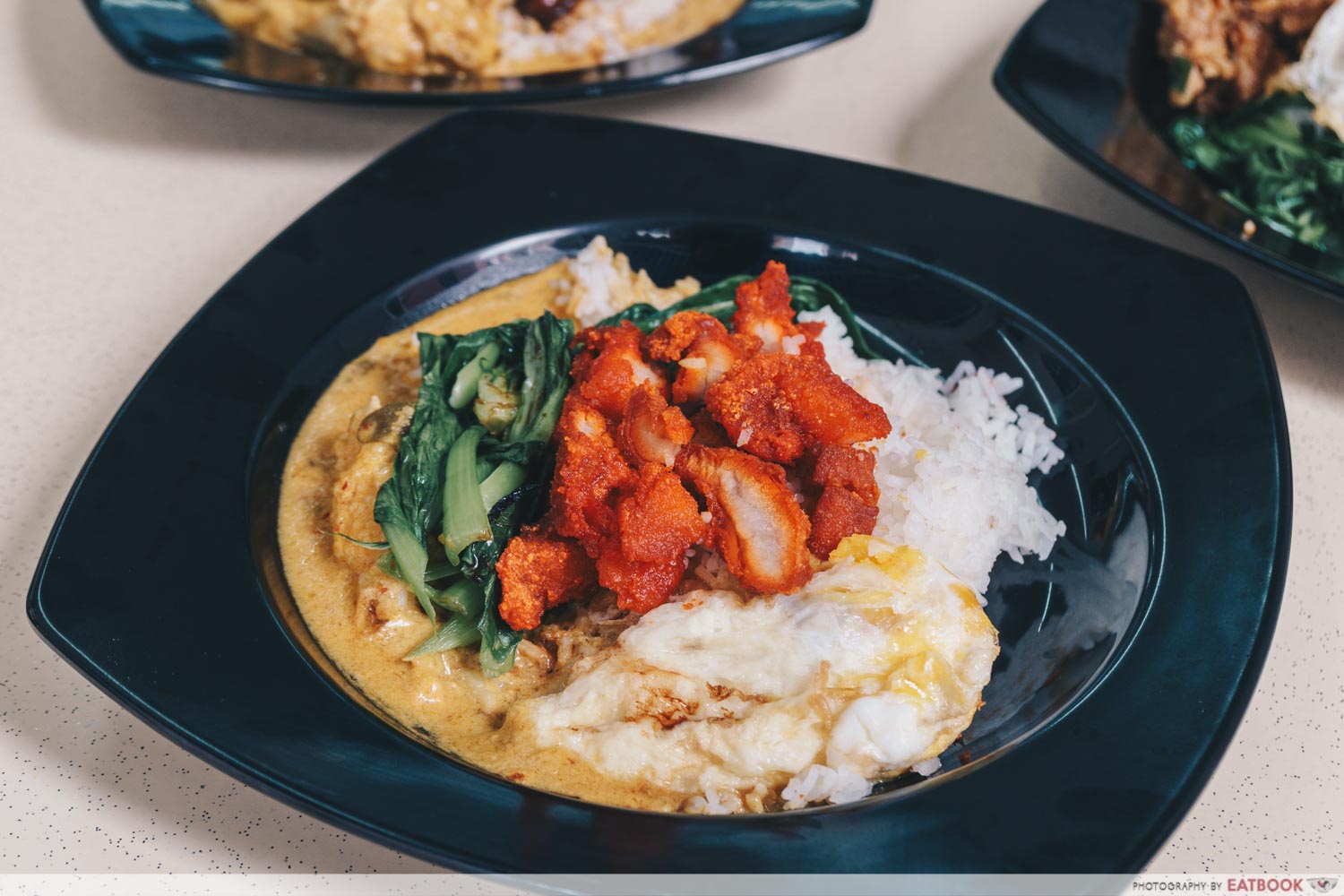 The pieces of pork themselves were fried well, not oily and bearing a light crispy crust. We especially enjoyed sneaky pockets of indulgent deep-fried fat that were vaguely reminiscent of similar fattiness in good quality tonkatsu.
Yet, we also felt this meat didn't dance cohesively with the curry, with both pork and gravy losing their character when eaten together.
Ambience at Gorilla Curry
Since its relocation, it's become easy to access Gorilla Curry. It's now a short walk from Bukit Gombak MRT Station, so you can head here even if you're from the East!
The verdict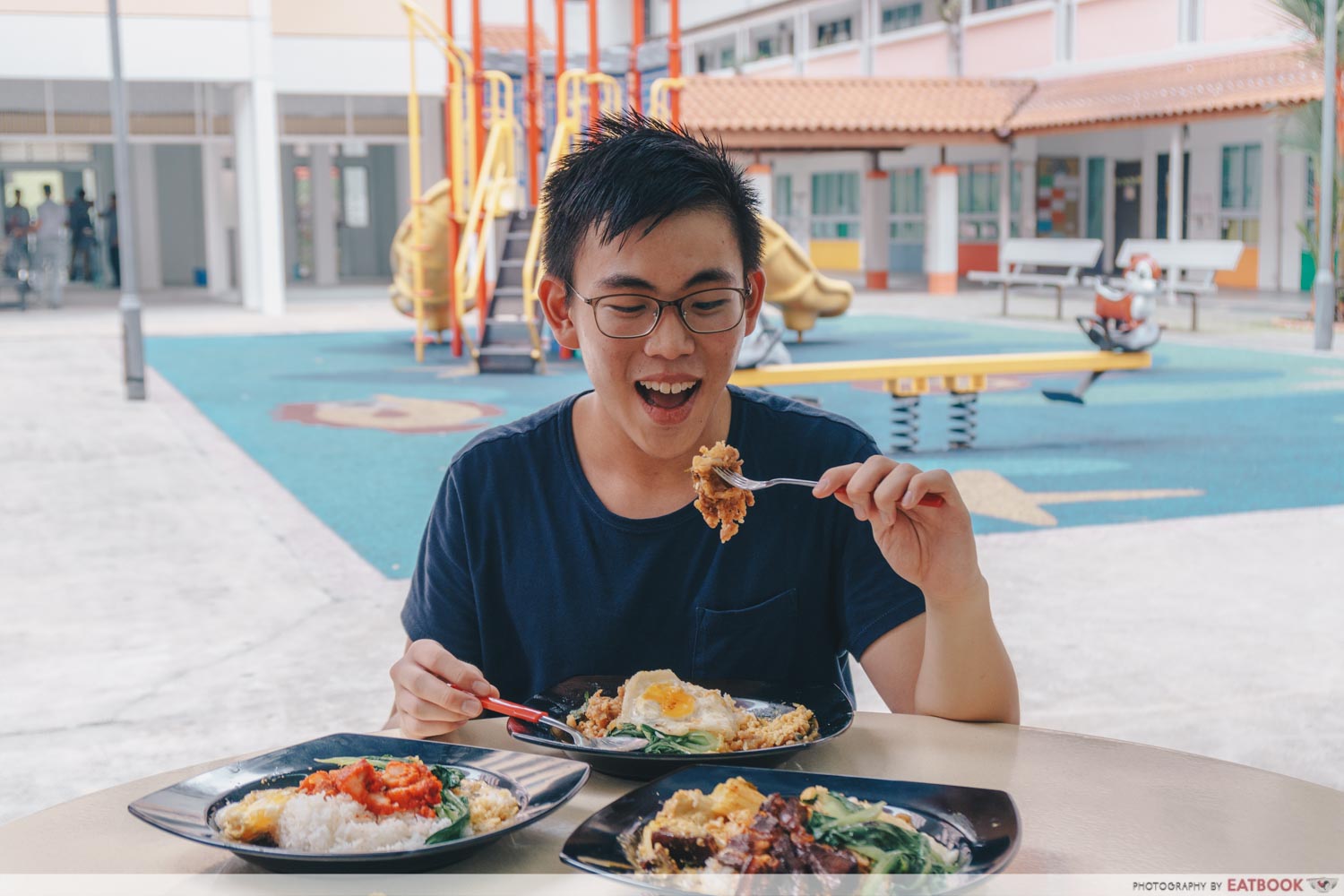 With its array of creative takes on curry rice, Gorilla Curry serves up hits and misses in equal proportion. Despite that, nearby residents should certainly give their dishes a go. We admire their concept, and with a bit of adjustment, there's a ton of potential waiting to be tapped.
Be sure to check out our review of its adjacent sister stall, Mian Wang 1971!
Dive deeper into the world of Chinese-style curry rice with our review of Eleven Finger Scissors Curry Rice or our list of famous curry rice stalls. If Japanese curry is more your thing, check out our reviews of Otoko and Japanese Curry Express instead.
Eleven Finger Scissors Curry Rice Review: Hidden Spicy Curry Rice Gem At Bugis
Let us know your favourite curry rice stalls in the comments below!
Address: 323 Bukit Batok Street 33, Singapore 650323
Opening hours: Tue-Sun 8:30am to 3pm
Website
Photos taken by Lim An.
This is an independent review by Eatbook.
Summary
Pros
– Great lu rou
– Creamy consistency of curry
Cons
– Curry lacked spice and fragrance
Recommended dishes: Braised Pork Curry Chicken Rice ($6.50)
Opening hours: Tue-Sun 8:30am to 3pm
Address: 323 Bukit Batok Street 33, Singapore 650323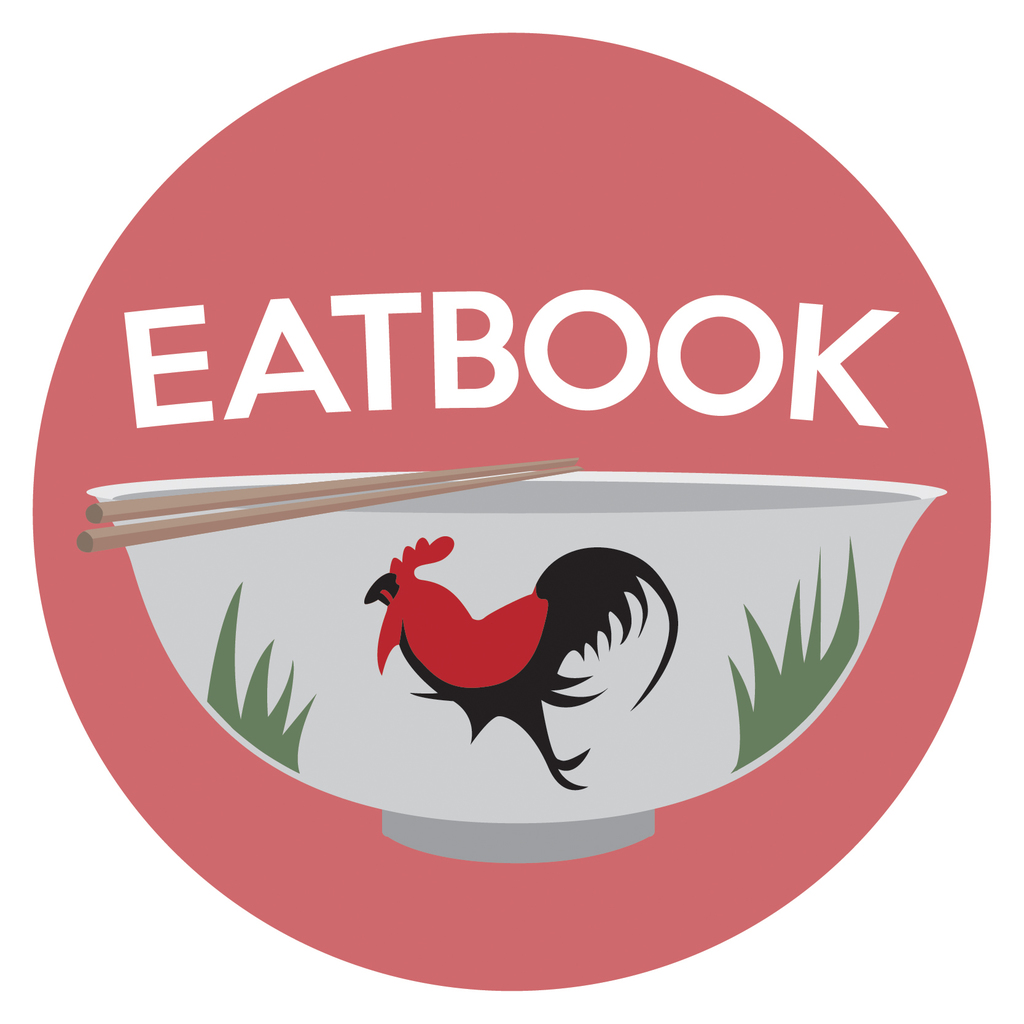 Drop us your email so you won't miss the latest news.