Big portions and fresh seafood at Grandma's Noodle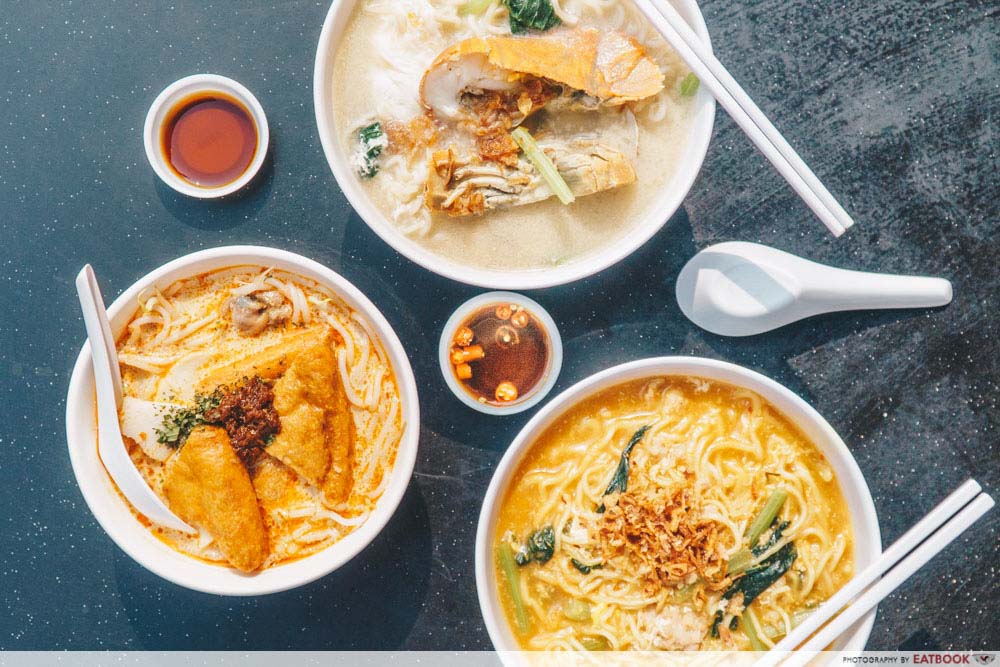 Growing up, I always thought that lobster and crayfish were the height of luxury in terms of food. But recently, it has been getting easier to find less pricey options of these luxe seafood, which is good news for crustacean lovers like myself. Grandma's Noodle provides affordable seafood noodles to residents living around Sengkang.
Grandma's Noodle has been around for six months, with three outlets at Sengkang, Hougang, and Bedok. Do note that the one at Hougang is a yong tau foo stall. 
Food at Grandma's Noodle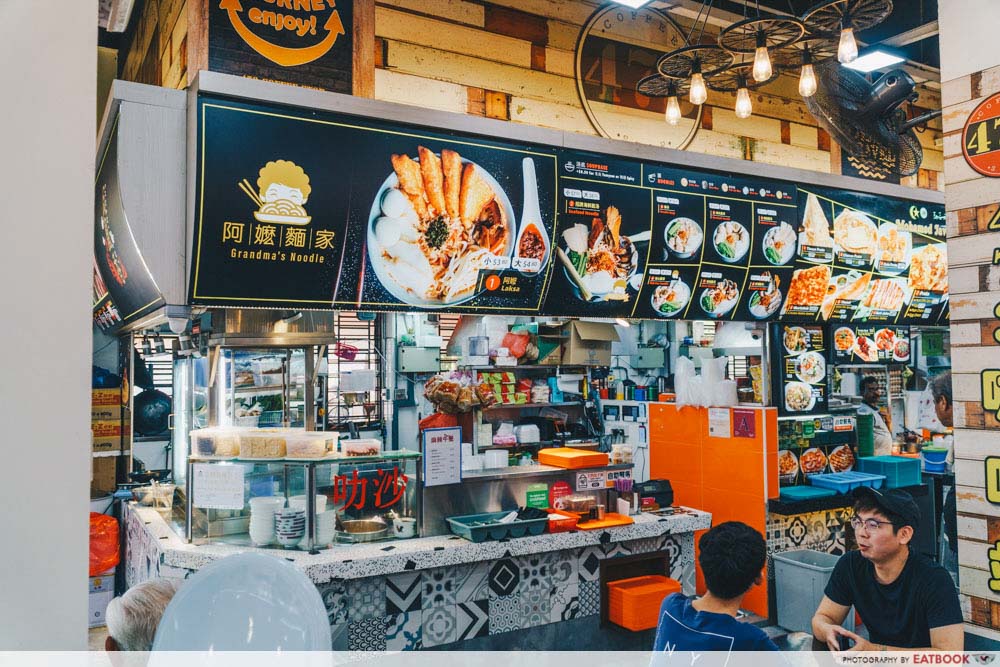 The stall's menu is rather standard for a noodle joint, so we ordered the three recommended dishes. The soup bases are made in-house, and are kept bubbling in large pots for the whole day.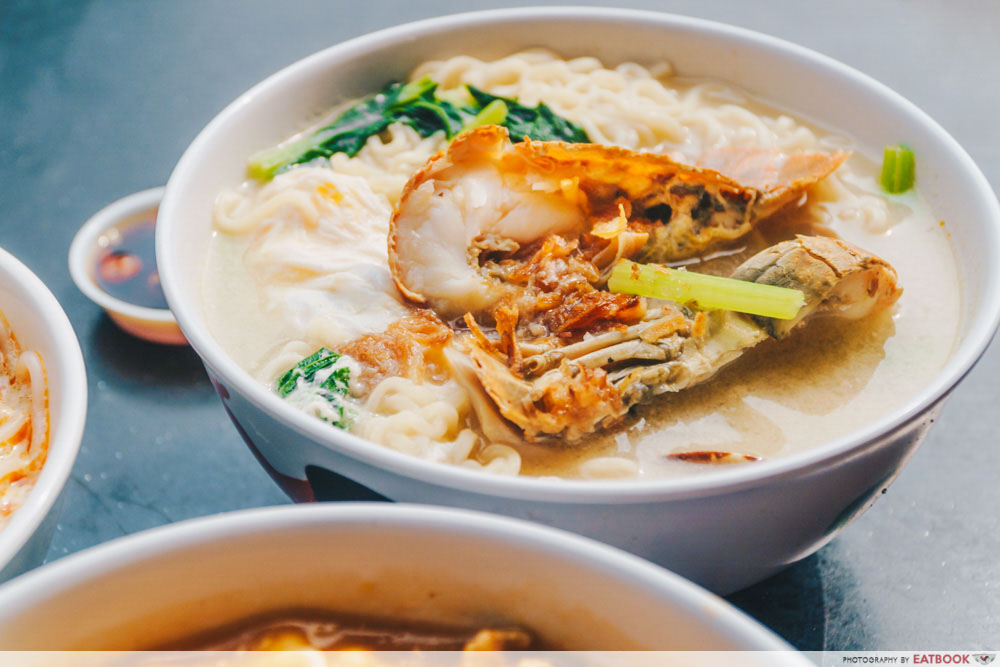 First up was the Seafood Noodles ($8), which came with a little bit of everything the store has to offer. It wasn't too bad a price, considering it came with a whole piece of crayfish and plentiful pieces of lala. At the stall's recommendation, we went for their Koka mee and basic seafood broth.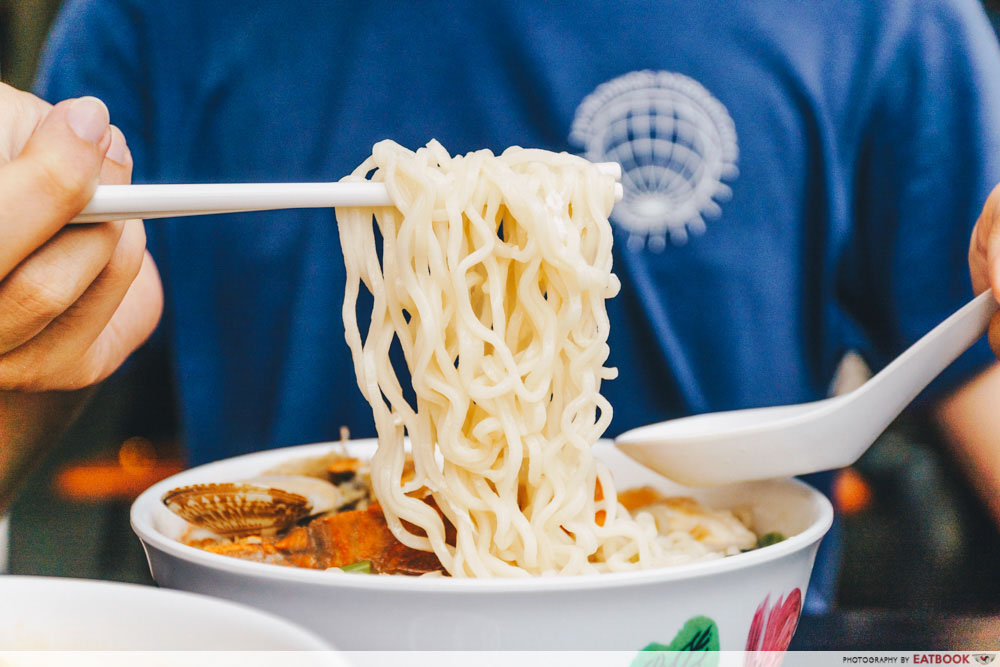 The noodles were soft and easy to scarf down, soaking up the soup's rich flavour. The seafood soup it sat in was cloudy and had a distinct savoury taste of crayfish. Despite the pronounced umami flavour, it wasn't so intense as to leave me feeling jelak.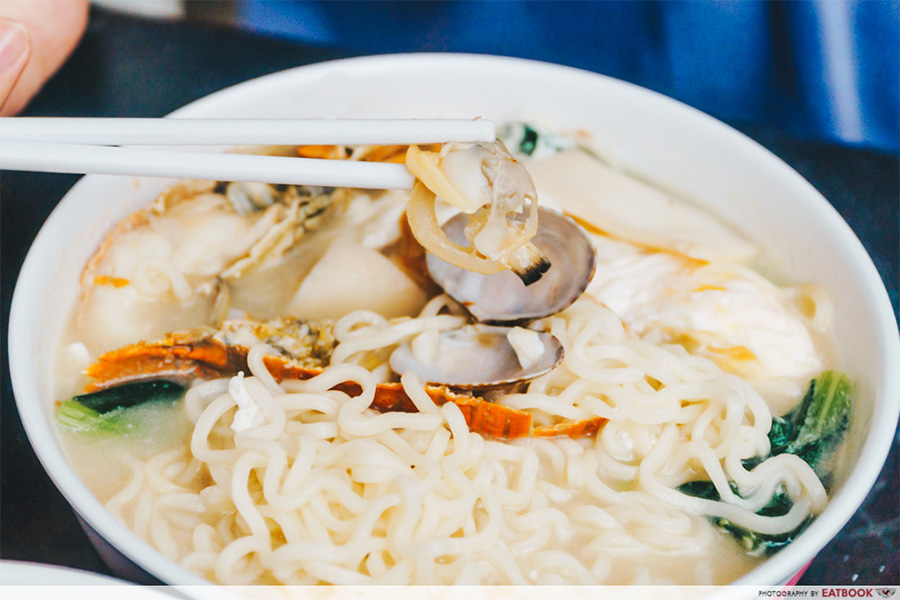 The star of the show was the impressively fresh seafood. The lala were plump and clean tasting, with no briny aftertaste. The owners told me afterwards that they made sure to thoroughly check each shellfish, and that's certainly reflected in its taste.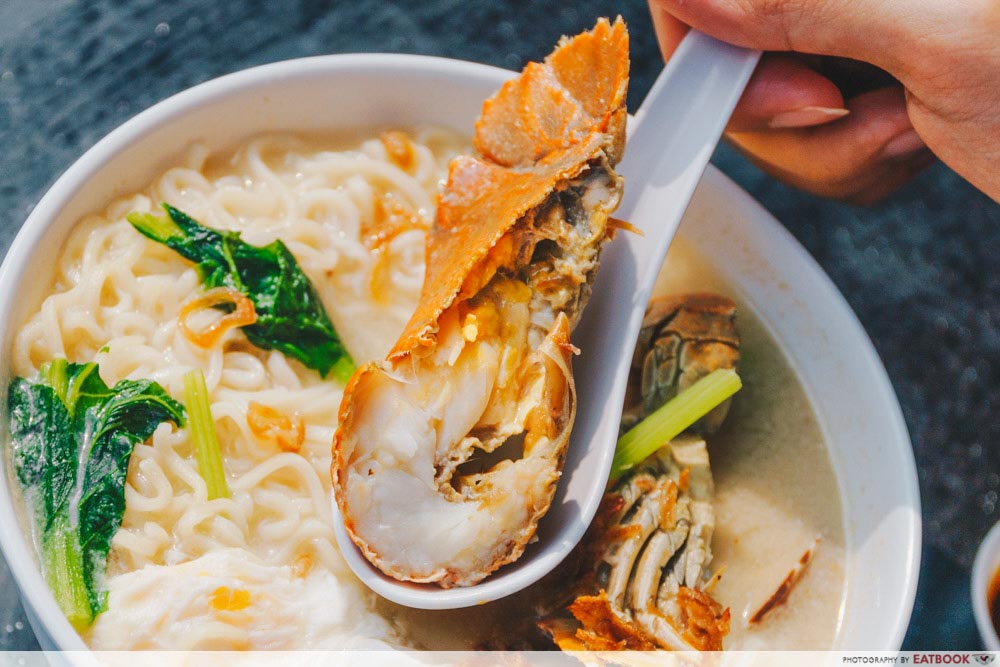 Proudly presented on the bowl of noodles was a whole piece of crayfish, its shell boiled to a bright orange shade.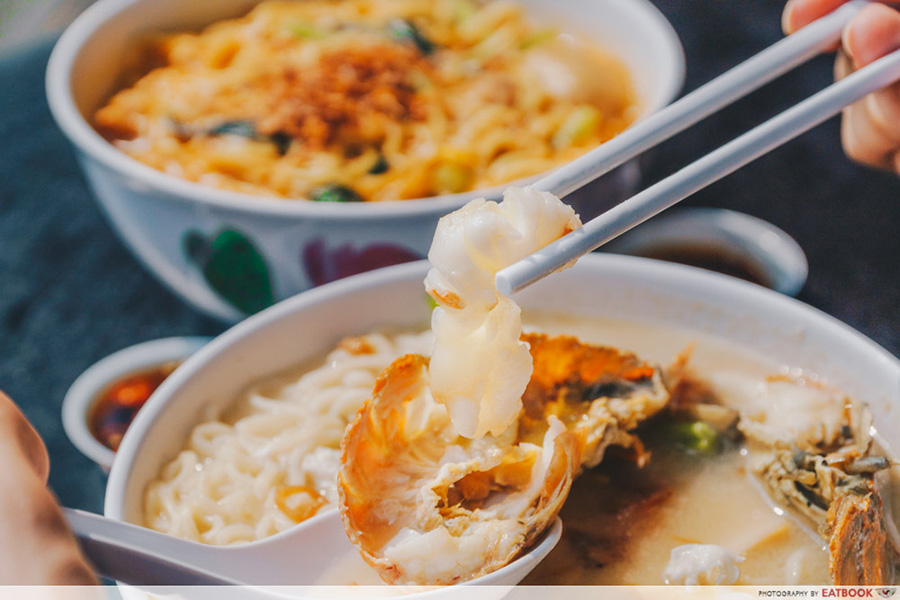 Unfortunately, the meat had been overcooked, resulting in it being mushy and soft. It lacked the satisfying, juicy mouthfeel of perfectly-cooked shellfish.

However, I was glad to see that the crayfish 'butter', which is often found in its head, was still present, and I gleefully slurped it up.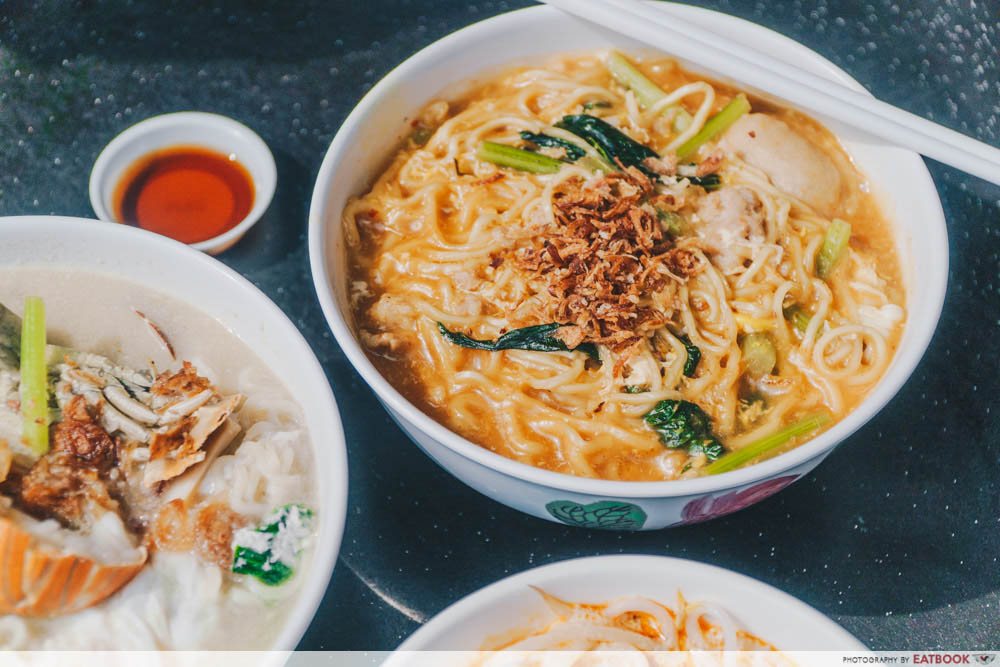 Next up was the Fish Roe Noodles ($5.50), which we ordered with the Tom Yum Soup Base ($0.50). We picked the handmade shen mee, since most of this dish already comprised store-bought ingredients.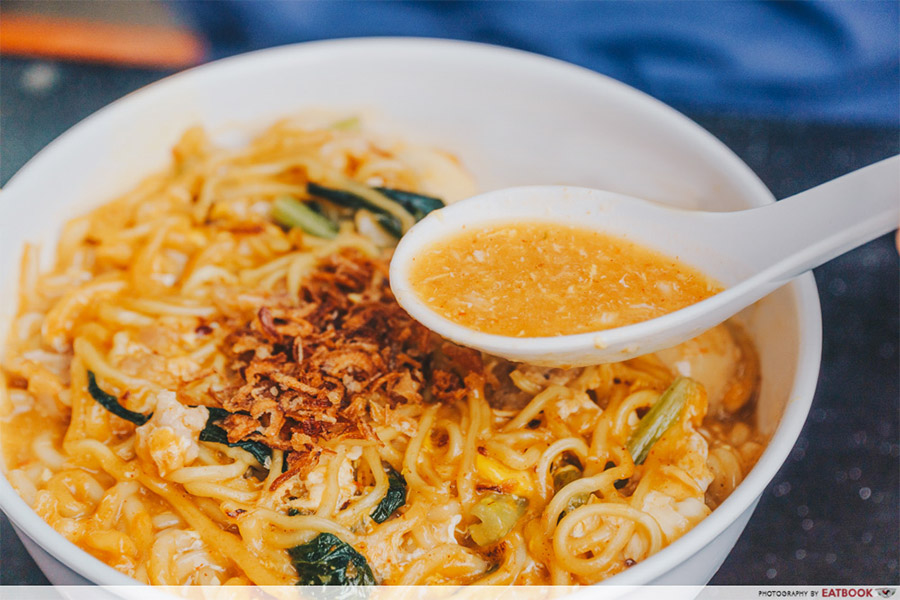 The noodles came coated in the thick tom yum base, which was more akin to a dense gravy than soup. After mixing it up, most of the broth was soaked up and spread across the noodles.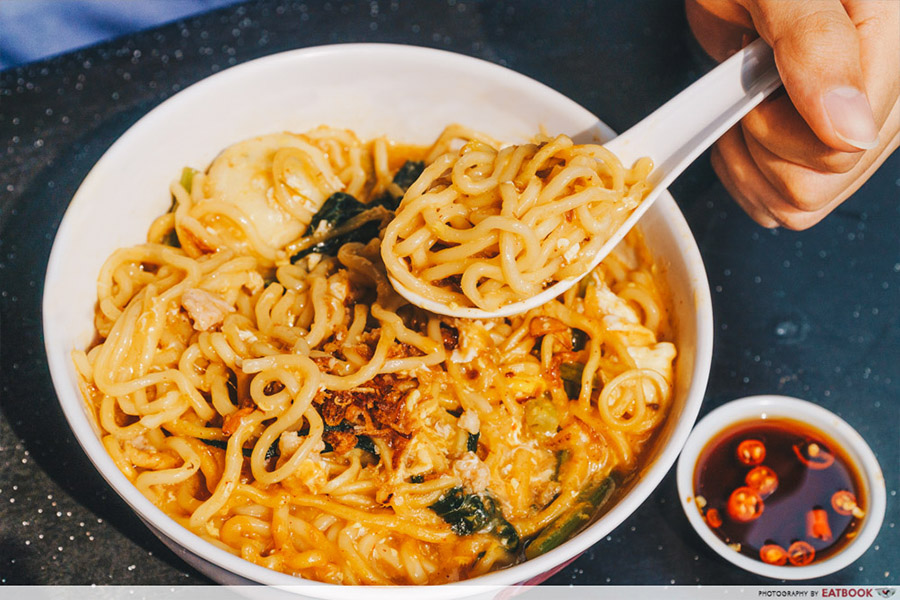 These noodles were a lot firmer than the Koka mee, and were easier to pull with chopsticks. It took awhile for the tom yum fragrance to kick in. It wasn't very prominent and tasted like sweet and sour gravy. 
This dish somehow reminded me of mee rubus, which isn't necessarily a bad thing, but it definitely didn't count as soup to me. This bowl of noodles was a lot drier as a result of the sticky, thick broth.
I reckon this broth wouldn't go well with the clams and crayfish though since the thick broth would overpower the natural flavour of the seafood.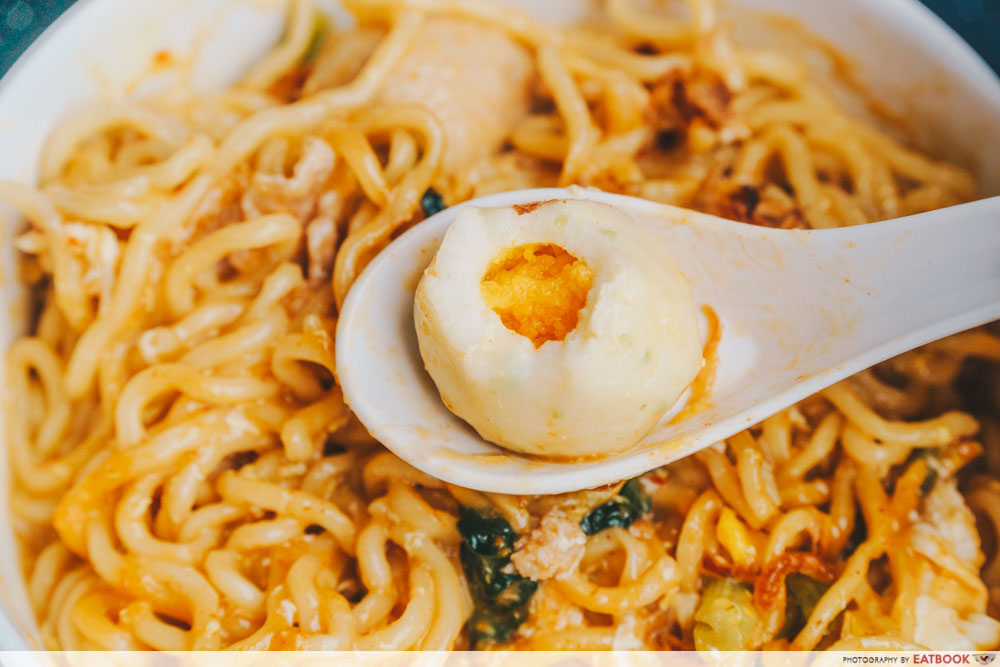 For a dish called fish roe noodles, having just a single fish roe ball was slightly disappointing. It was the sort you'd find at a Chinese new year steamboat; a bouncy fishball filled with salty-sweet roe.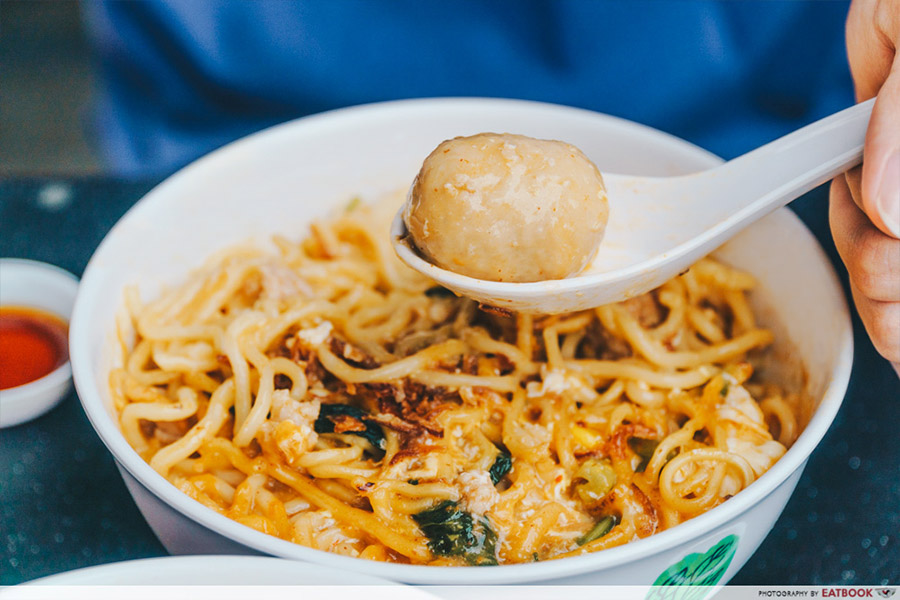 The handmade meatballs came in a generous amount, both in number and portion size. These made up the bulk of the dish. They were juicy and sweet, bearing a shift of texture in the form of savoury stuffing within.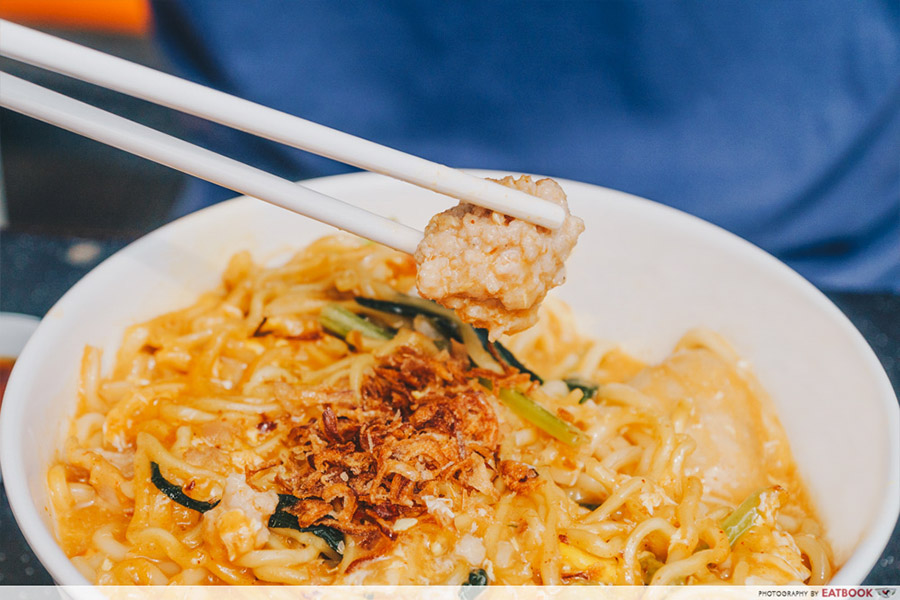 There were also nuggets of minced meat. These had a bit of a rougher texture compared to the meatballs, but were still delectable and tasty.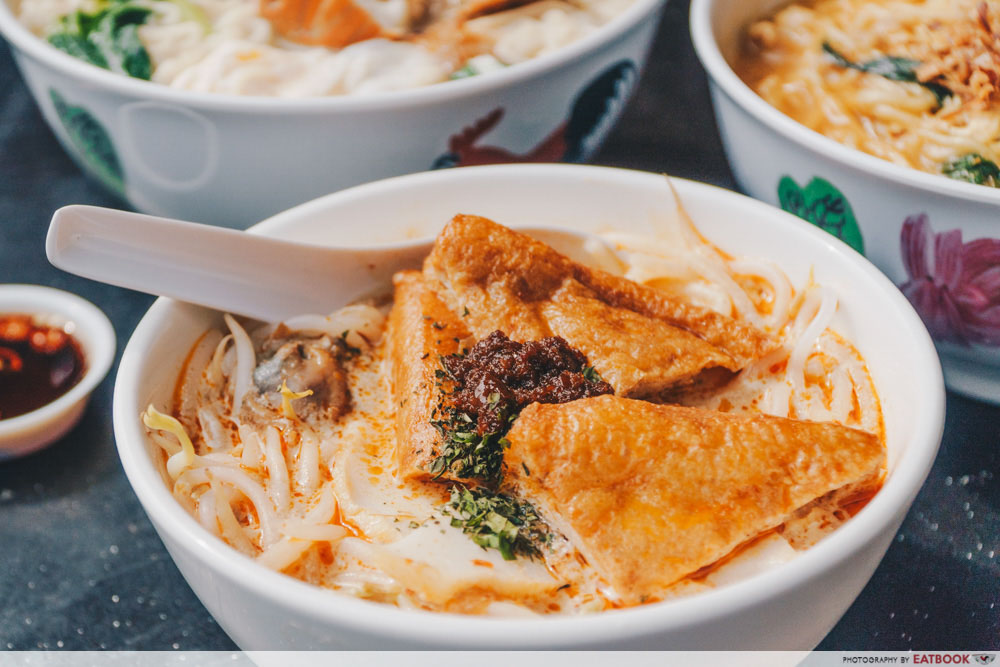 Lastly, we had their Laksa ($3.80). We had to order the small bowl since we were stuffed from all the noodles and soup. While the other soup bases and dishes were recently created for the stall, their laksa is an old family recipe from one of the owners.

It certainly looked like a fitting signature dish, with vivid, luscious broth, and a bright chunk of sambal atop white noodles.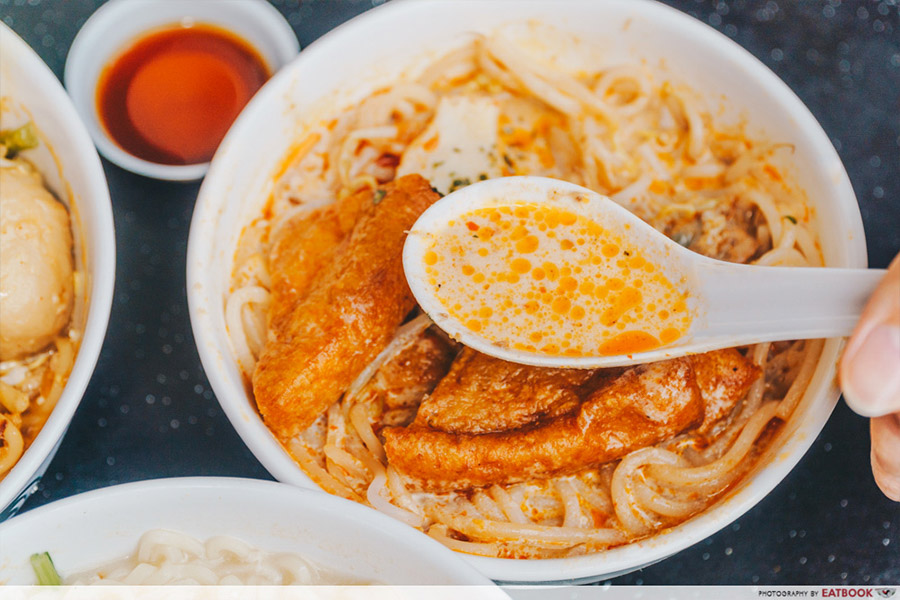 It was definitely my favourite dish out of the three. The broth was mildly spicy, creamy, and helped flavour the rice noodles. This Singaporean favourite came with the usual fishcake, tau pok, and several pieces of cockles.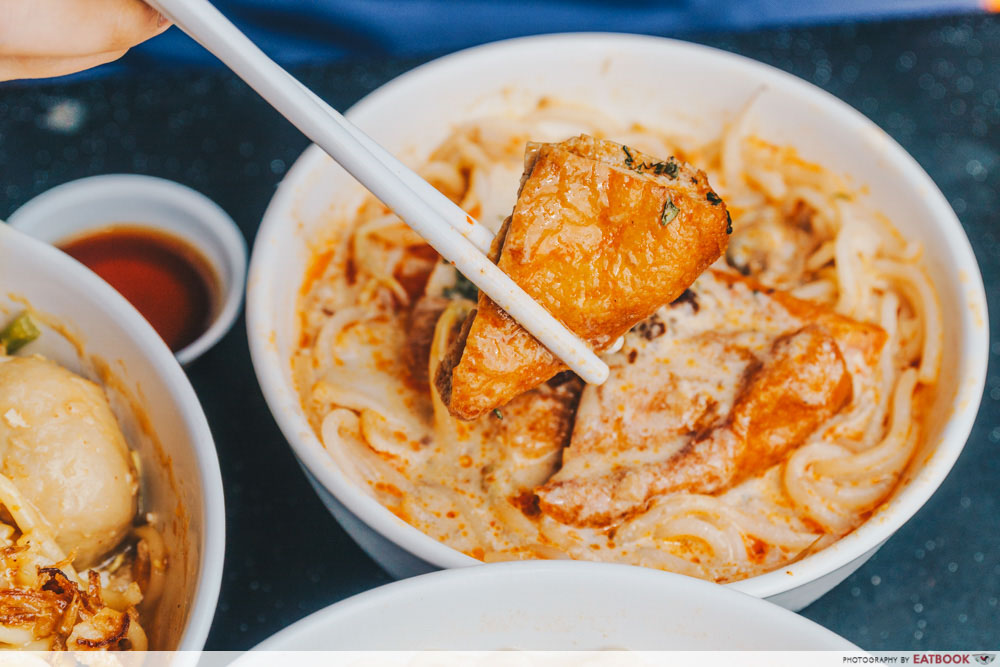 The tau pok sponged up the thick soup, letting it burst out with each bite.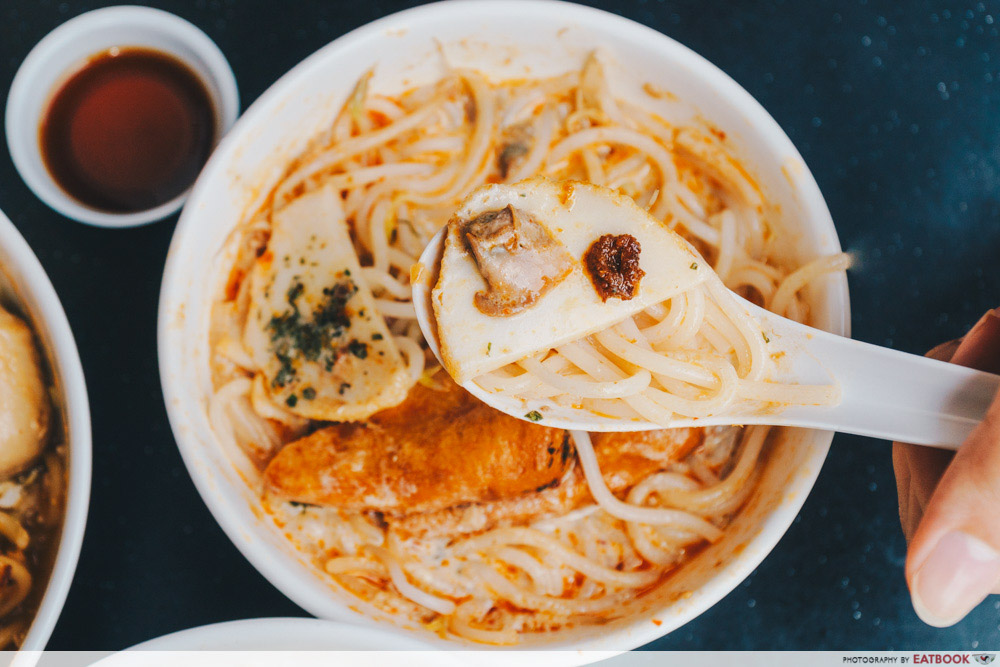 The cockles had the same freshness that the other seafood boasted. They were sweet and slightly chewy, with a distinctive sharp seafood taste shining through the curry. 
Ambience at Grandma's Noodle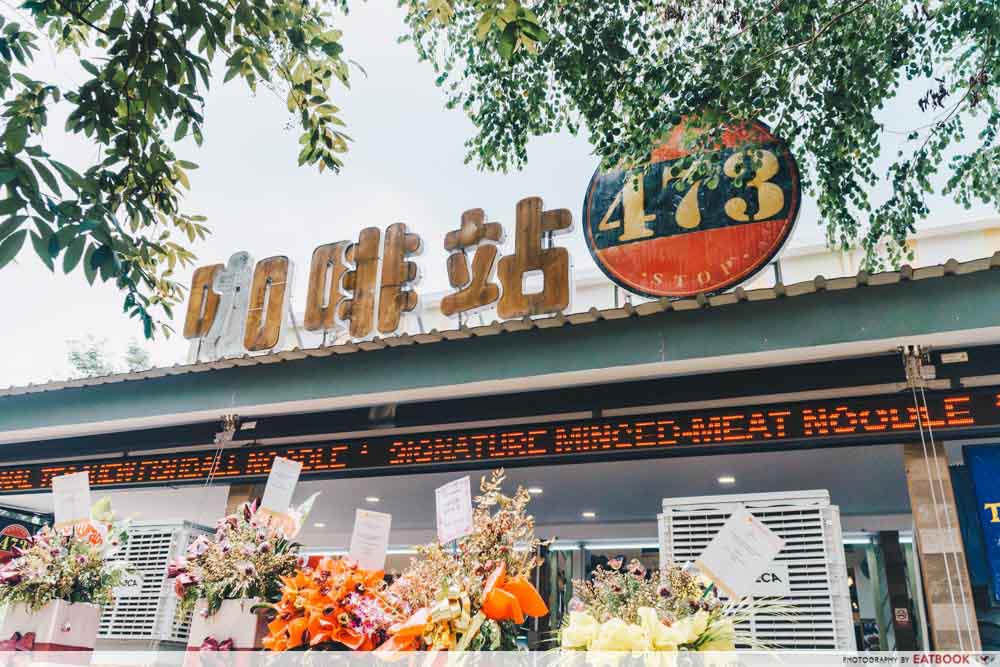 Grandma's Noodle is a stone's throw away from Kupang LRT Station, which is good news for North-Easties. The stall is also right next to Michin Korean BBQ and Hotpot, which is known for their flaming hotpot buffets.

Michin Korean BBQ And Hotpot Review: Flaming Korean BBQ And Hot Pot Buffet For $17.80 At Sengkang
The coffee shop is large and breezy, but you'll definitely want to get indoor seating. We made the mistake of sitting outside, resulting in my dining companion and I being attacked by various bugs. The coffee shop is right next to a field and a hiking trail, and is a bit too close to nature for comfort. 
Grandma's Noodle also serves ma la from the same unit, though their main focus is their noodle dishes.
The verdict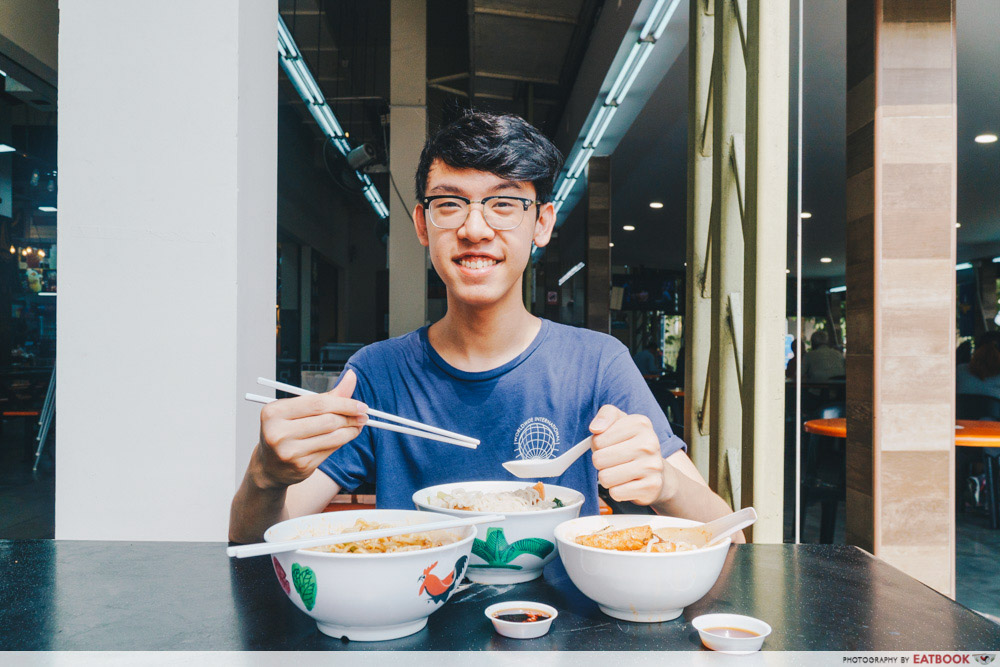 Fresh, high quality, and affordable seafood can be found at this quiet corner of Sengkang, and it's something the owners take pride in. They were quick to ask for feedback, always seeking to improve. 
Despite the flaw in texture, the crayfish came in a large portion and was well worth the price. The soup bases were suitable for the noodles and were impressive for newly-made recipes. That said, it couldn't beat the addictive, traditional laksa.
Grandma's Noodle provides a hearty meal at reasonable prices. Even if crayfish isn't your thing, the noodles and soup hold up on their own. If you're still hungry for noodles, check out our review of Zhen Jie Seafood for even more crayfish goodness.
Address: 473 Fernvale Street, #01-05, 473 Coffee Stop, Singapore 790473
Opening hours: Daily 8am to 9pm
Tel: 9643 3431
Website
Photos taken by Gabriel Seow.
This is an independent review by Eatbook.sg.
Summary
Pros
– Affordable
– Good-quality seafood
Cons
– Remote location
– Unpleasant ambience
Recommended dishes: Large Laksa ($4.80)
Opening hours: Daily 8am to 9pm
Address: 473 Fernvale Street, #01-05, 473 Coffee Stop, Singapore 790473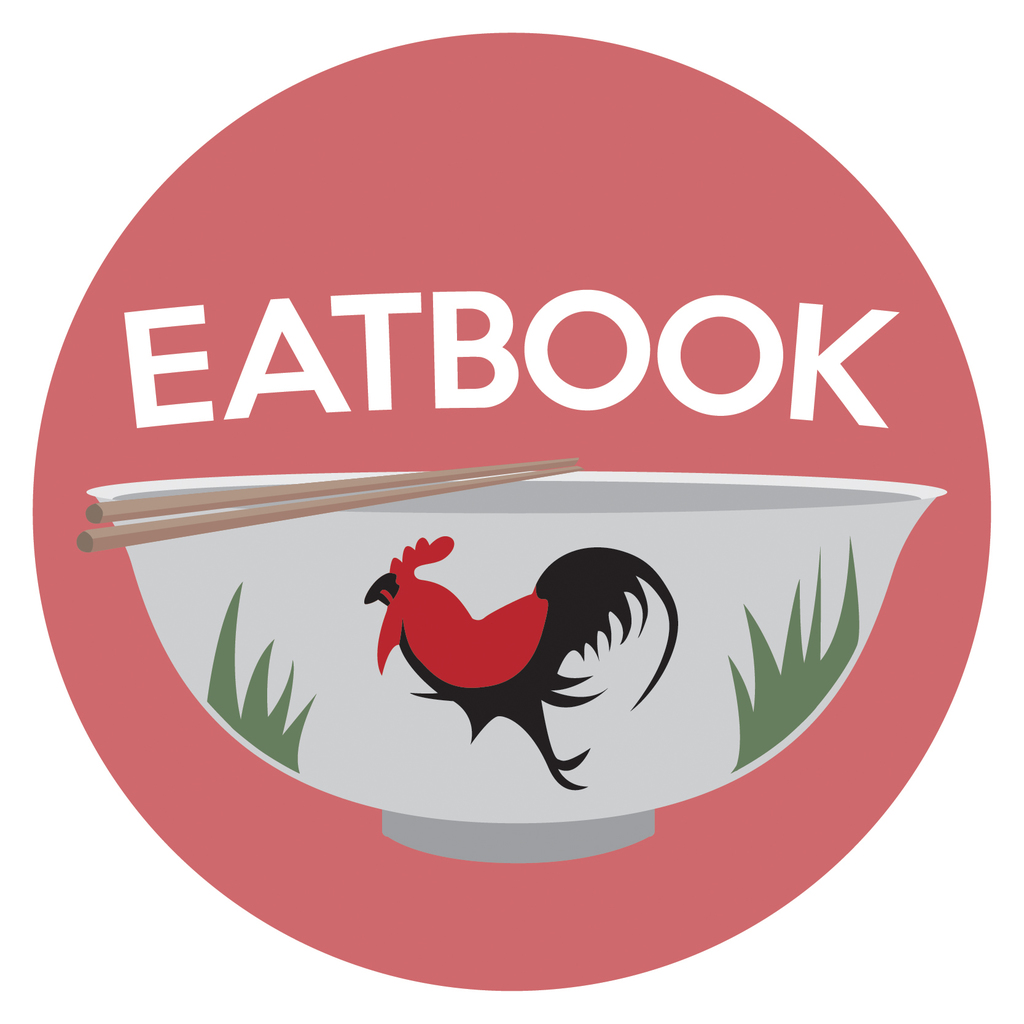 Drop us your email so you won't miss the latest news.