Hong Style Fried Rice in Ang Mo Kio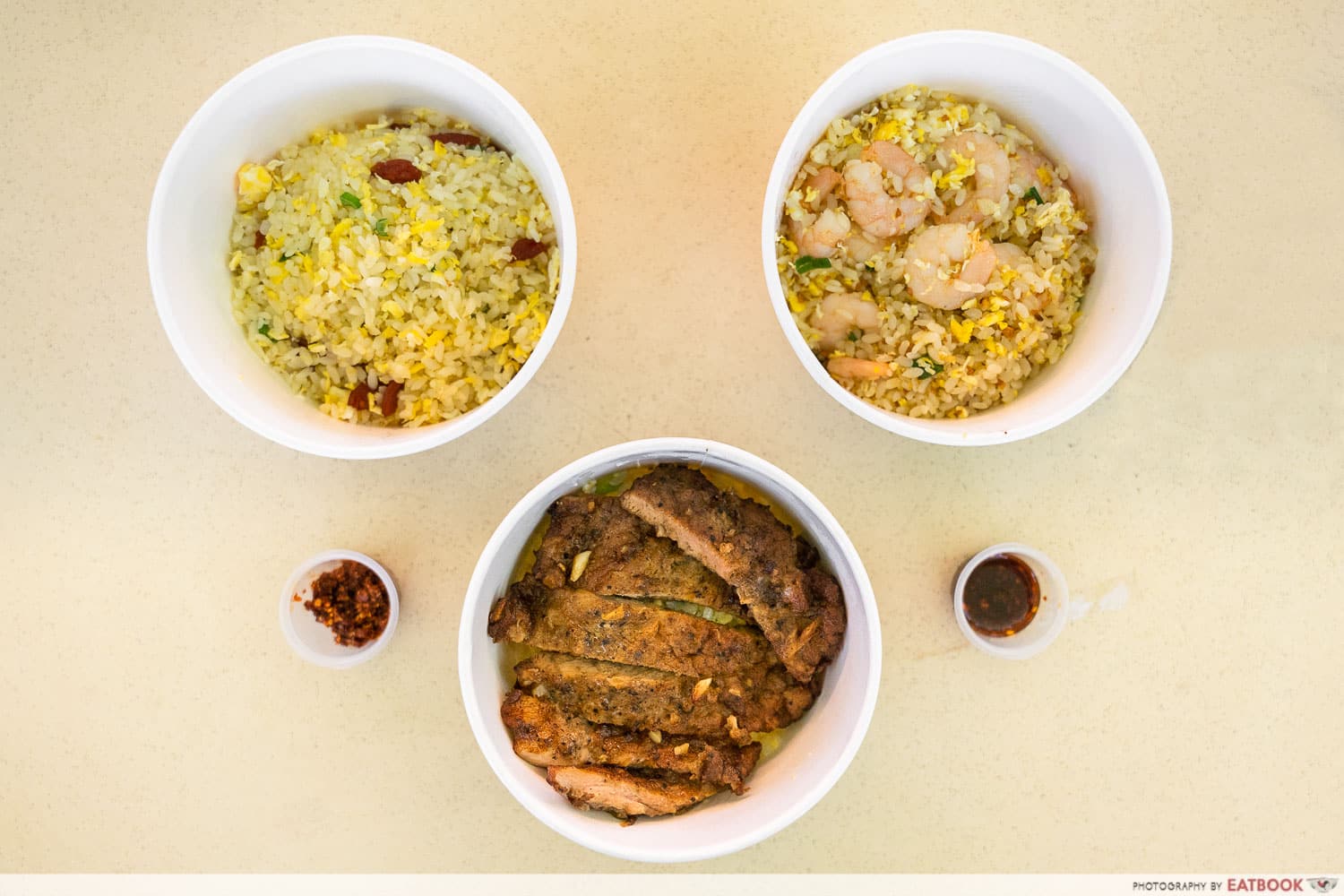 I'm sure many are familiar with the large food chain—Din Tai Fung. Famous for their xiao long bao, noodles, fried rice and others, this restaurant is definitely a go-to dinner destination for my family and many others.
On that note, Hong Style Fried Rice is a hawker stall located in Ang Mo Kio opened by an ex-Din Tai Fung chef, Lian Hong, and serves aromatic fried rice that makes a slight twist on the original Din Tai Fung format.

AM:PM Cafe Review: Egglet Waffles With Soft Serve Ice Cream By This Ang Mo Kio Cafe
Food at Hong Style Fried Rice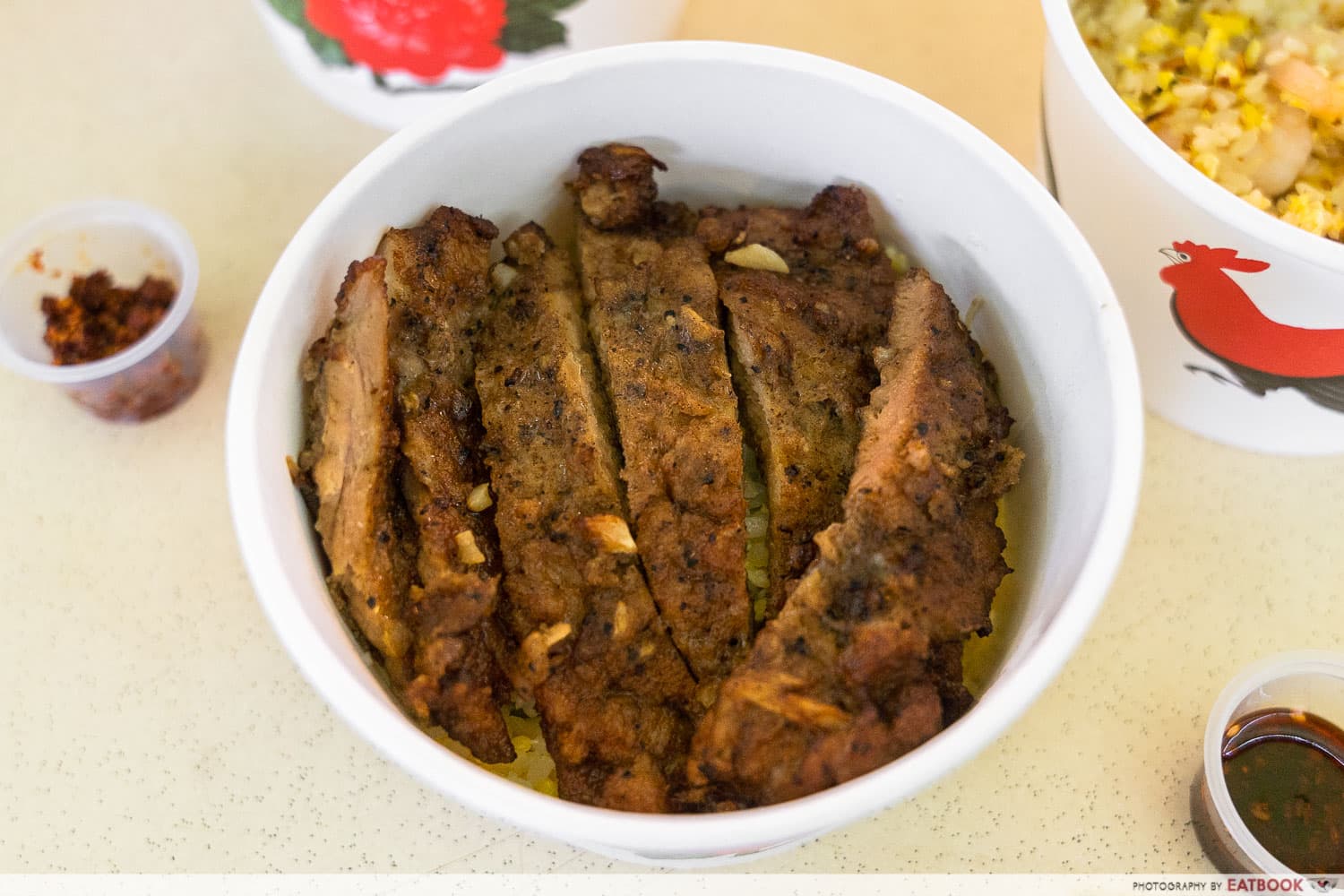 I went straight for their best-selling Pork Chop Golden Egg Fried Rice ($6.50), which comes with six thick slices of deep-fried pork, seasoned generously with pepper. Underneath it was a bed of aromatic fried rice containing the usual suspects of egg, green onions, and garlic.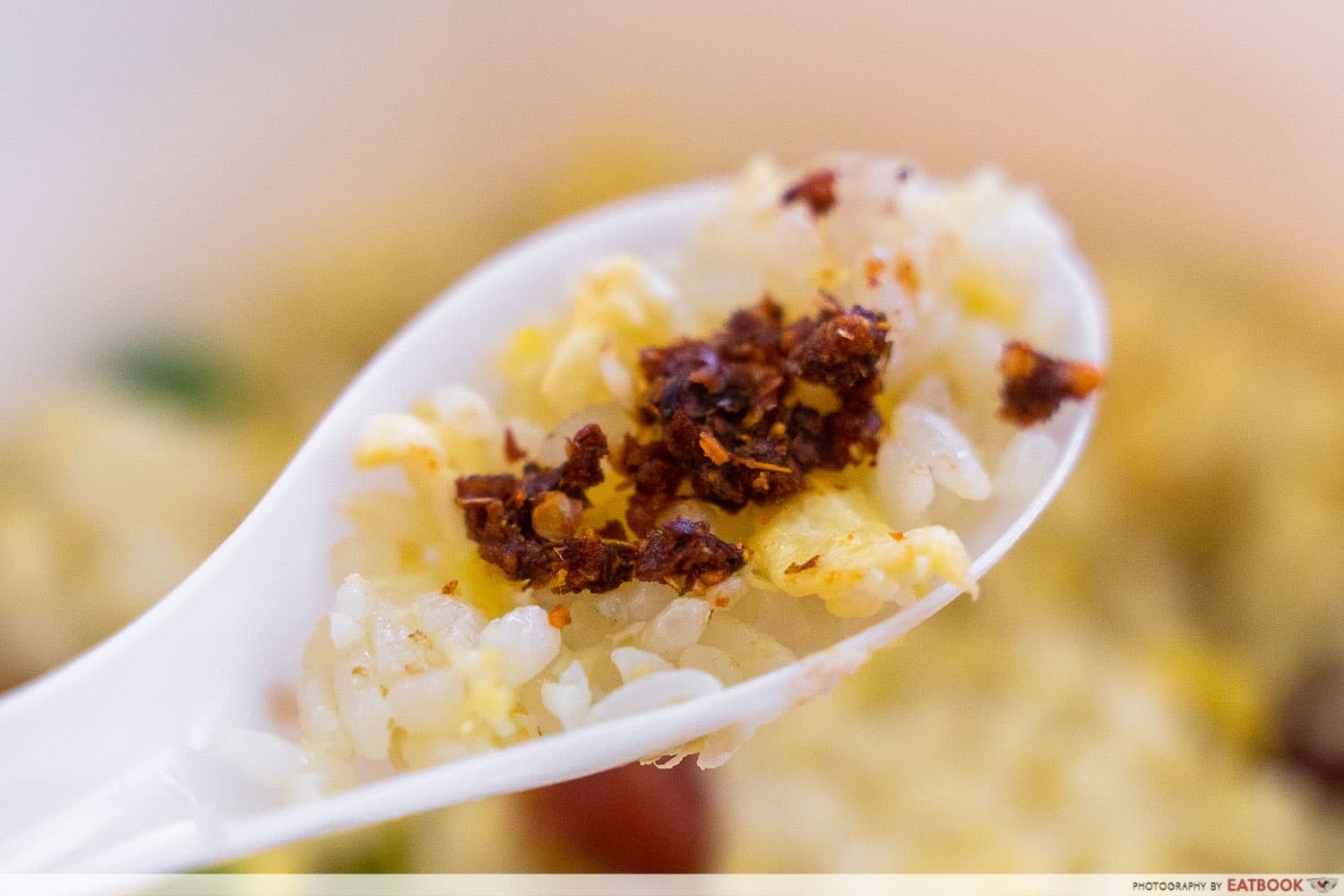 The pork chop was slightly too salty for my liking, and was very chewy. However, I really appreciated how they used the traditional Taiwanese pearl rice, as it was bouncy, and allowed the fried rice to have a satisfying bite. There were still decently-sized bits of egg within the dish as well, which paired well alongside the tasty rice. 
Zhng-up your fried rice with a side of their house-made fried chilli paste that tastes similar to Din Tai Fung's fragrant chilli oil. 
Being a huge fan of garlic, I went for their Prawn Garlic Egg Fried Rice ($6.70). This features a portion of egg fried rice topped with numerous pieces of deep-fried diced garlic, along with fresh crystal prawns.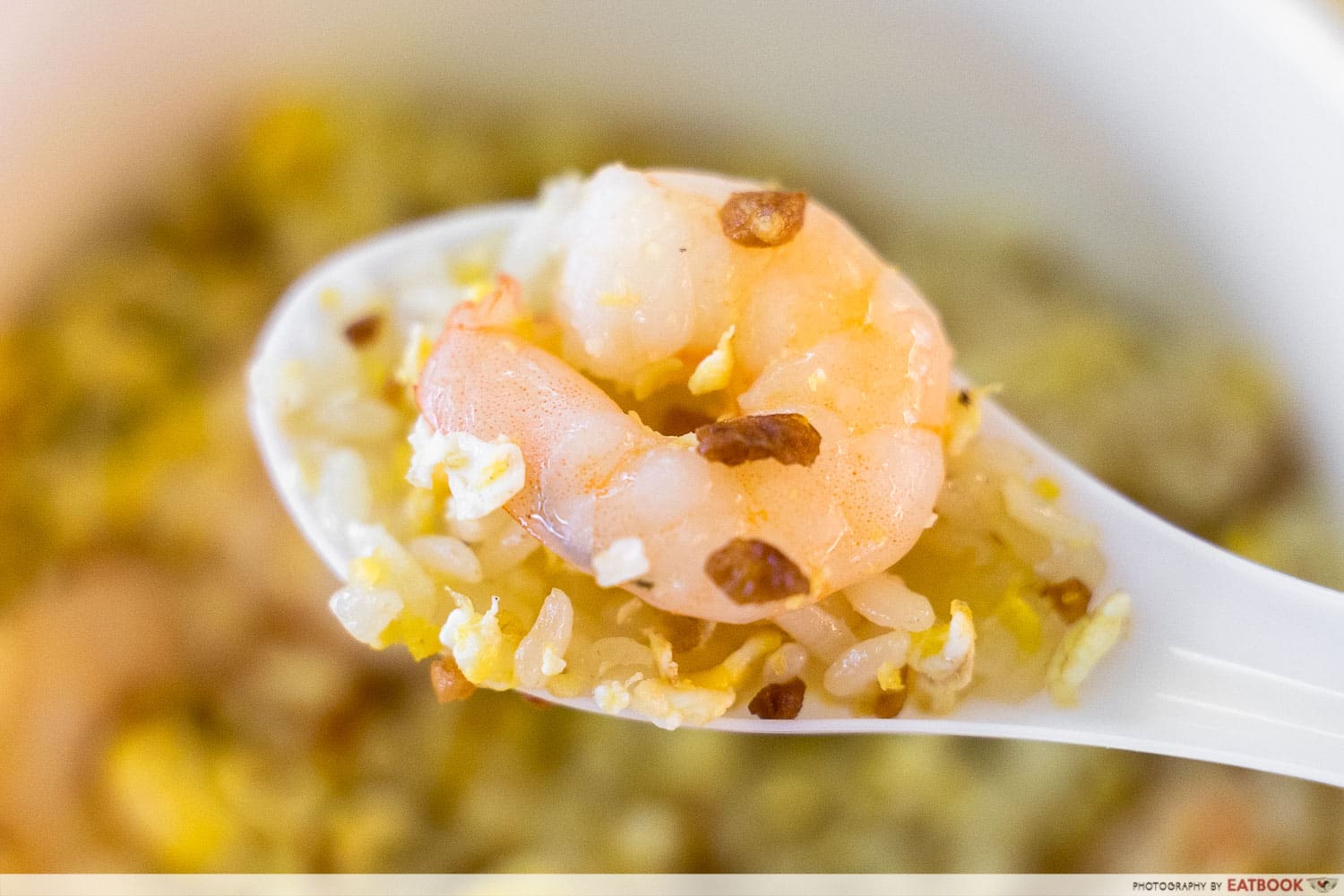 The prawns were juicy and plump, while the diced garlic added a nice bite to the egg fried rice. I appreciated how big the prawns were and how generous they were with the portion, despite the affordable pricing.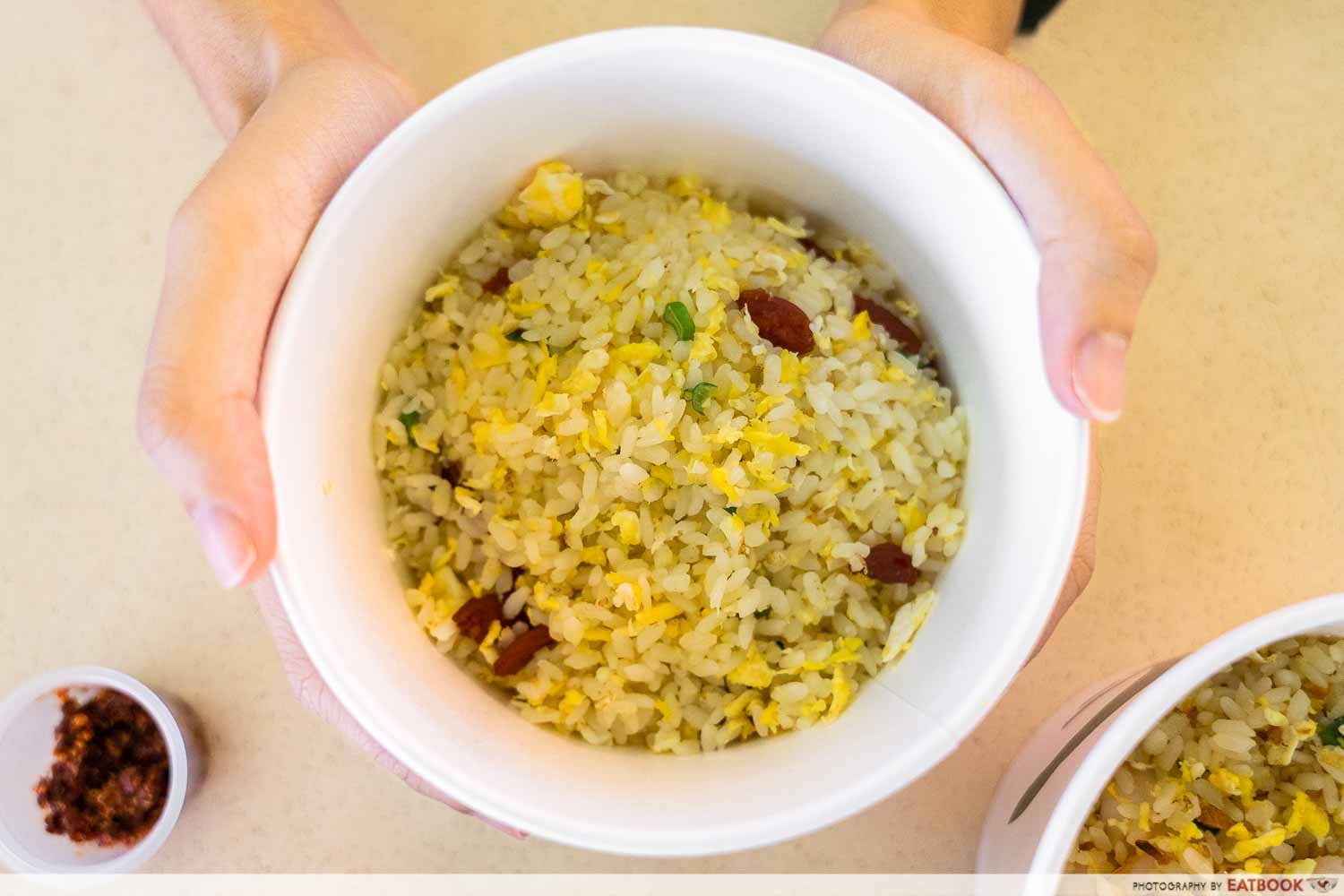 For something a little different, I decided to end my food journey here with their Chinese Sausage Golden Egg Fried Rice ($5.50). This dish featured the same egg fried rice base, mixed with bits of sweet Chinese sausage. 
The Chinese sausage added a nice sweetness to the savoury fried rice, which I found to be quite an apt combination. It also had a tad bit of char to it after being fried, adding a touch of aroma to the rather plain egg fried rice. If you want your fried rice with just egg, then that is priced at $4.
Ambience at Hong Style Fried Rice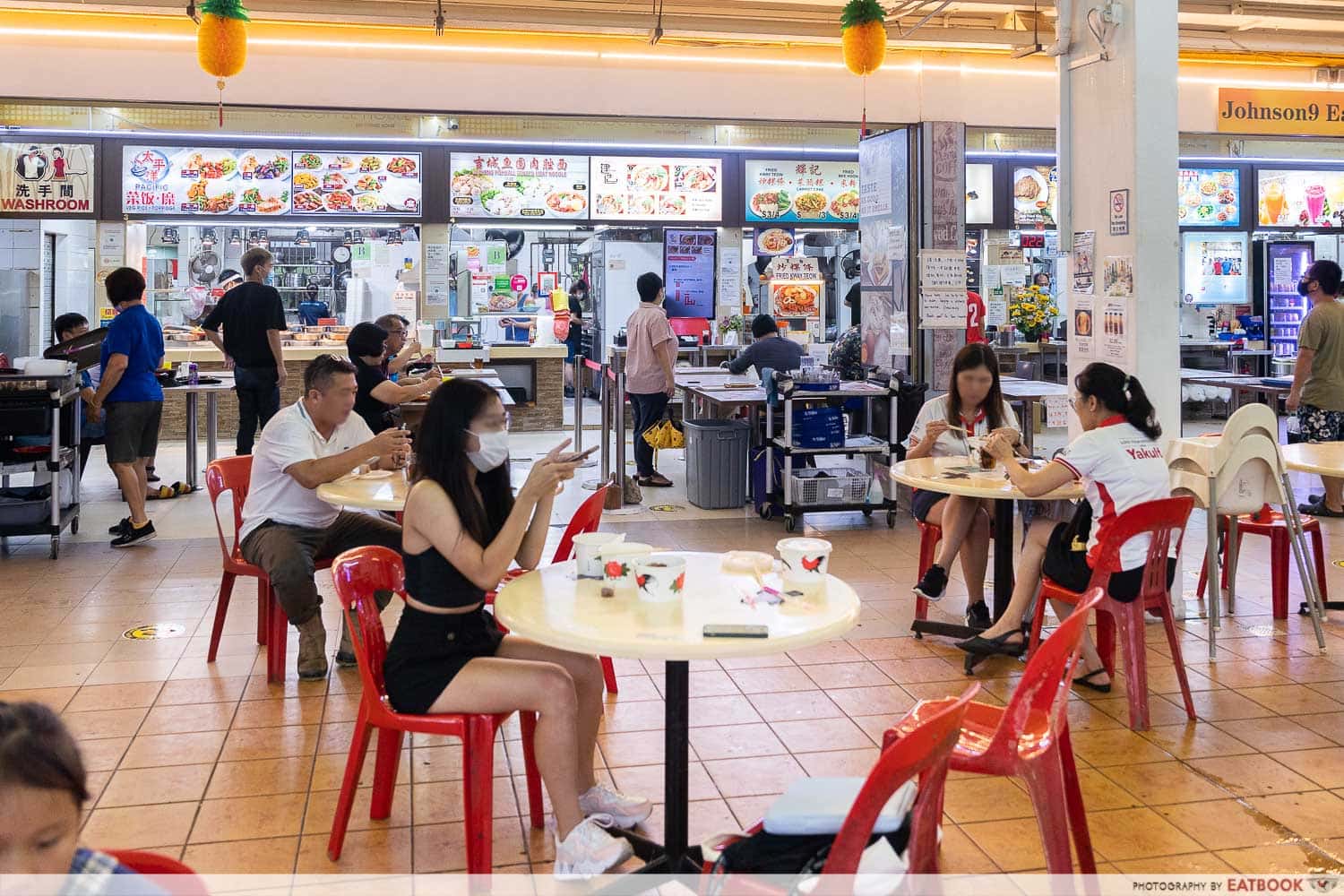 It is a little inconvenient to get to Hong Style Fried Rice, as it is a two-stop bus ride away from the nearest MRT station, Ang Mo Kio MRT Station. It is located underneath an HDB block, so I do imagine it to be populated by individuals staying nearby. 
There are a plethora of food options to choose from here, including an interesting Teochew fish soup stall, your classic hawker options like bak chor mee and more. Those in the area can definitely consider heading down for a fix of aromatic fried rice, and try the other food options here as well! 
10 Bak Chor Mee Stalls In Singapore You Must Try, Including Mala And Japanese-Inspired BCM
The verdict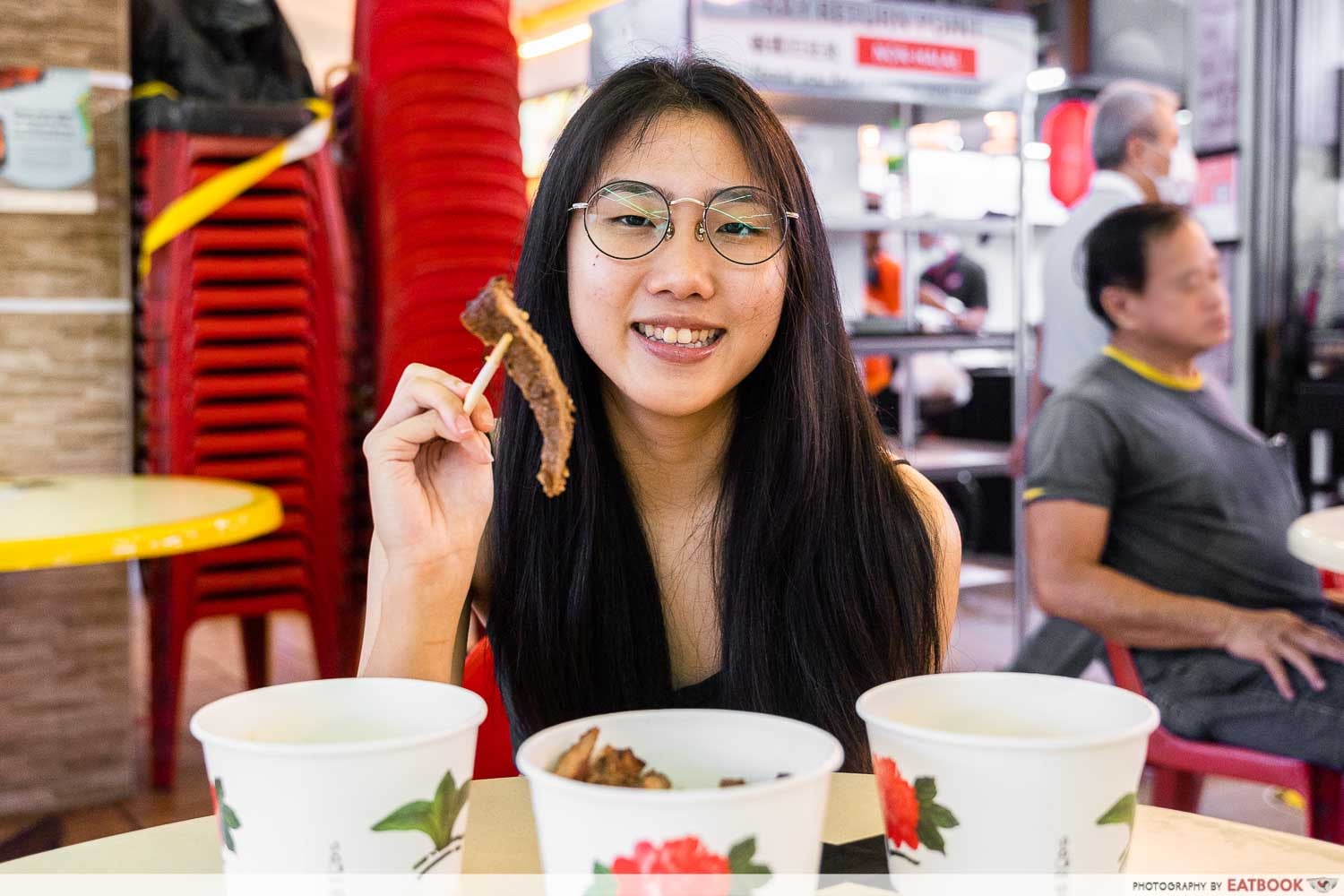 As a huge fan of Din Tai Fung, I see myself coming back here, especially for its affordability. Although the fried rice here does not fully match up to the one at Din Tai Fung, they are of high quality, especially at their cheap price points. I will definitely be returning to try their other flavours including the luncheon meat versions, mala egg fried rice, sambal fried rice and more. 
For more food in the area, check out our Mikuriya review for affordable Japanese rice bowls from just $5.80! If not, there is also our AM:PM Cafe review for egglet waffles and soft-serve ice cream.
Address: 332 Ang Mo Kio Avenue 1, Singapore 560332
Opening hours: Daily 11am to 8pm
Hong Style Fried Rice is not a halal-certified eatery.
Mikuriya Review: Ex-Sushi Tei Chefs Open Hawker Stall At Ang Mo Kio With Japanese Rice Bowls From $5.80
Photos taken by Lim Yu Hui.
This was an independent review by Eatbook.sg.
Hong Style Fried Rice Review: Ex-Din Tai Fung Chef Sells Pork Chop Fried Rice And More From $4
Hong Style Fried Rice Review: Ex-Din Tai Fung Chef Runs Stall In Ang Mo Kio, With Pork Chop Fried Rice And More From $4 -

7/10
Summary
Pros
– Prices are affordable 
– Generous with their ingredients 
Cons
– Pork chop was too chewy and salty 
Recommended dishes: Prawn Garlic Egg Fried Rice ($6.70)
Opening hours: Daily 11am to 8pm 
Address: 332 Ang Mo Kio Avenue 1, Singapore 560332