Ichi Umai in Yishun has affordable Japanese food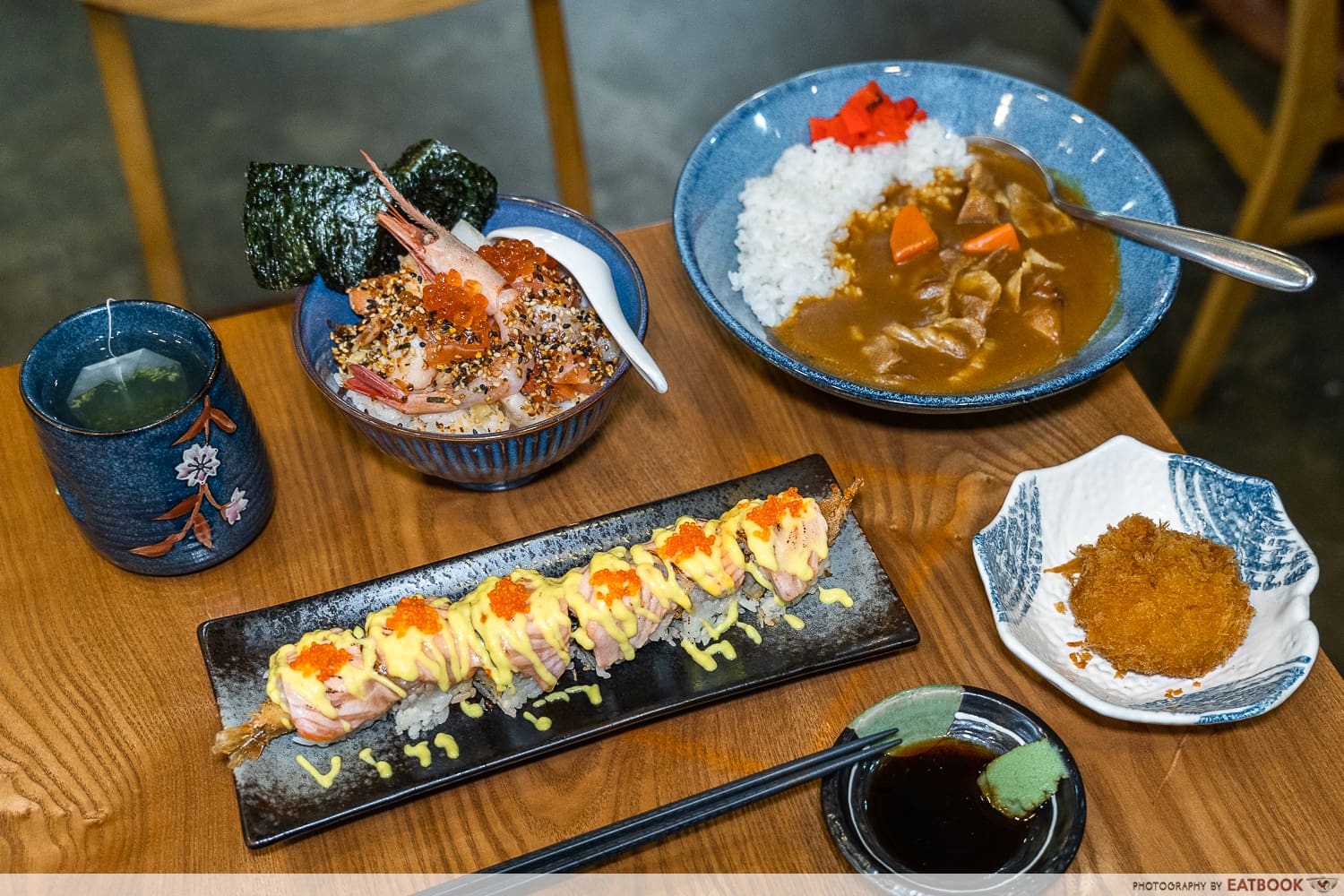 You can find Japanese food just about everywhere in Singapore these days, from popular restaurants such as Omote to hawker stalls including The Japanese Food Alley, selling fresh and cheap sashimi. When I was introduced to Ichi Umai in Junction 9 as a hidden gem selling affordable and high-quality Japanese food, I decided to travel to Yishun with a friend and check it out.
Capitalising on co-founder Chef Low's 39 years of experience working alongside Japanese chefs, Ichi Umai aims to offer contemporary Japanese cuisine at affordable prices in the heartlands. 
Omote Review: Popular Japanese Restaurant With Mentaiko Chirashi Don And More In City Hall
Food at Ichi Umai
Naturally, we ordered the sushi roll drizzled with mango sauce, since I'd only previously had mango slices on maki rolls at Sushi Tei. Priced at $14.50, the Aburi Sakebi Roll was a flame-seared salmon and ebi fry sushi roll, topped generously with a bright yellow mango sauce, and flying fish roe, AKA tobiko.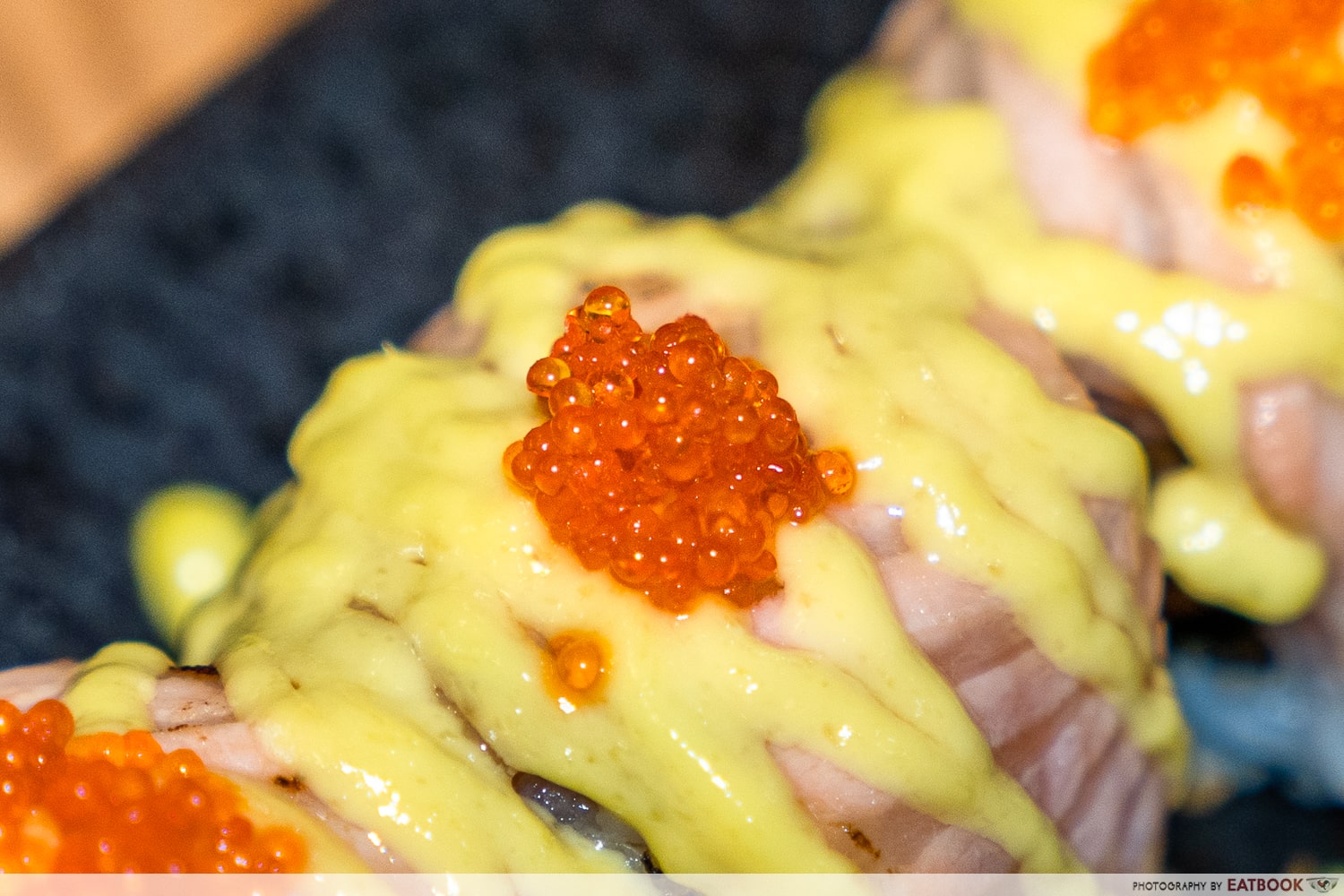 The mango flavour of the creamy sauce was more subtle than I'd hoped it would be, but the subtle tangy undertones provided a good complement to the sweetness of the crunchy fried prawn and fragrant char of the torched salmon slices.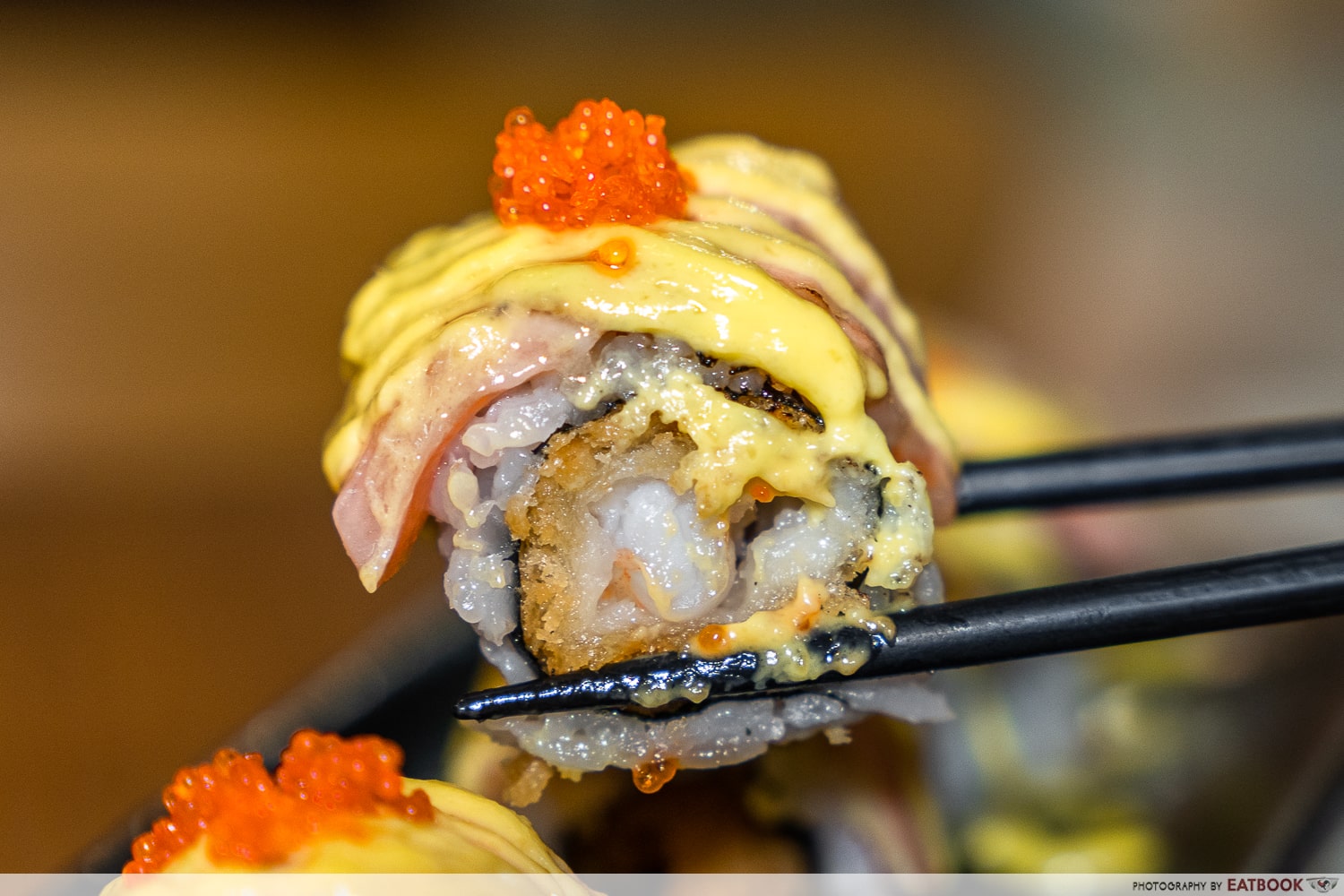 Their sushi rolls were also surprisingly hefty. While one piece looked deceptively small when picked up with chopsticks, small eaters probably would feel sated from just a single roll of six pieces. 
Ichi Umai also has a range of donburi, curry rice, and ramen mains to choose from. From 11:30am to 3pm, they run a value-for-money lunch special ($2.90 top-up) with each main that includes your choice of a drink and a side.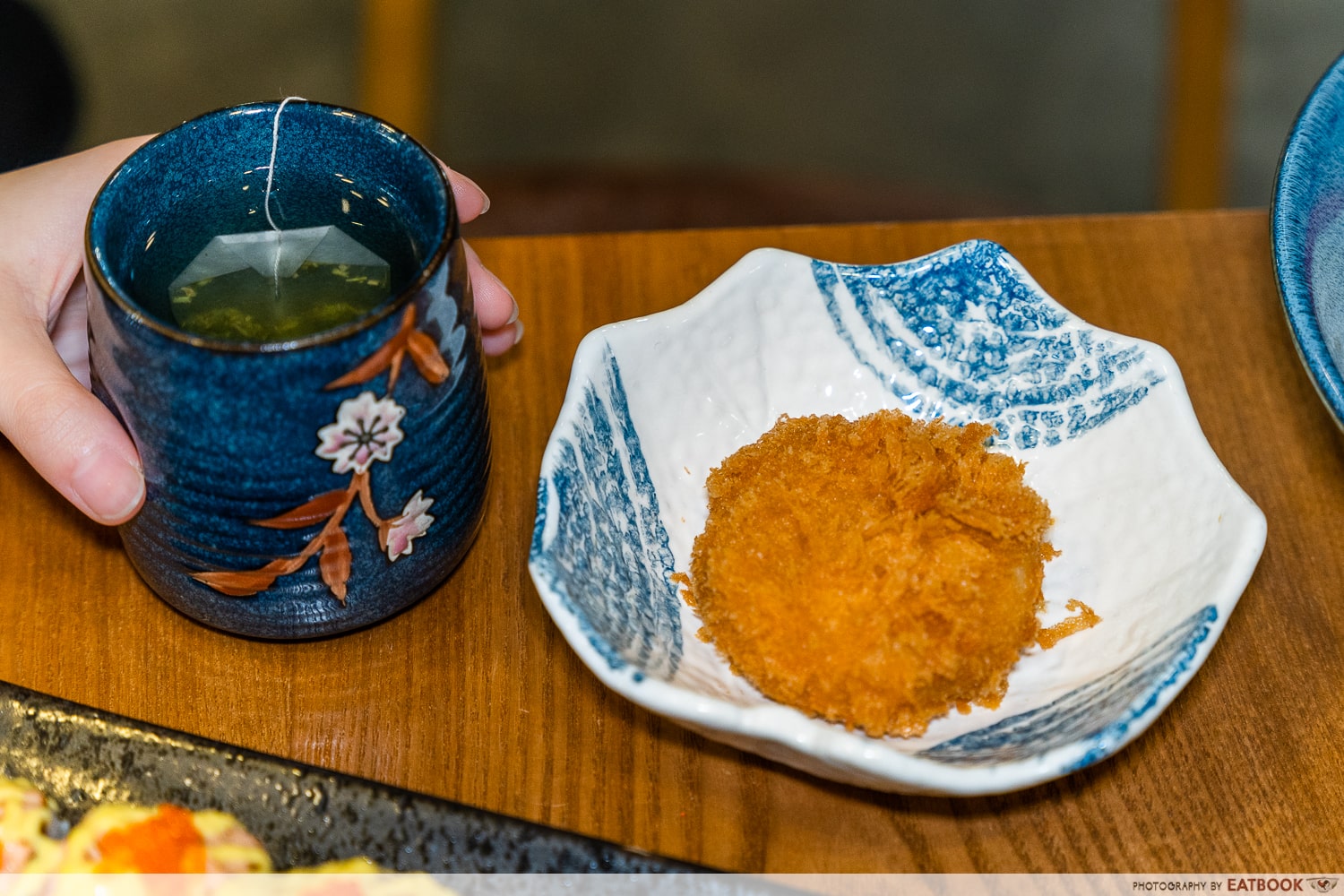 We went for Set D, which came with Kani Kurumi Korokke, AKA creamy crab croquette, and hot green tea. If you're getting the lunch set, other drinks available include an assortment of chilled canned drinks and mineral water. 
The golden brown croquette was freshly fried and steaming hot on arrival. Biting into it gave a satisfying crunch, but the cream that oozed out was too rich for my liking and needed a long sip of the tea to wash down. For the price, I found it worth the indulgence, though my future visits would probably have me trying some of the other side dishes on the menu. 
Our first main dish was the classic Bara Chirashi Don ($16.90), which had colourful cubes of raw salmon, scallops, and thinly sliced swordfish, lightly marinated in soy sauce and scattered over sushi rice. Topping it off was furikake, nori seaweed, and amaebi AKA sweet prawn sashimi, then loaded with salmon roe, or ikura.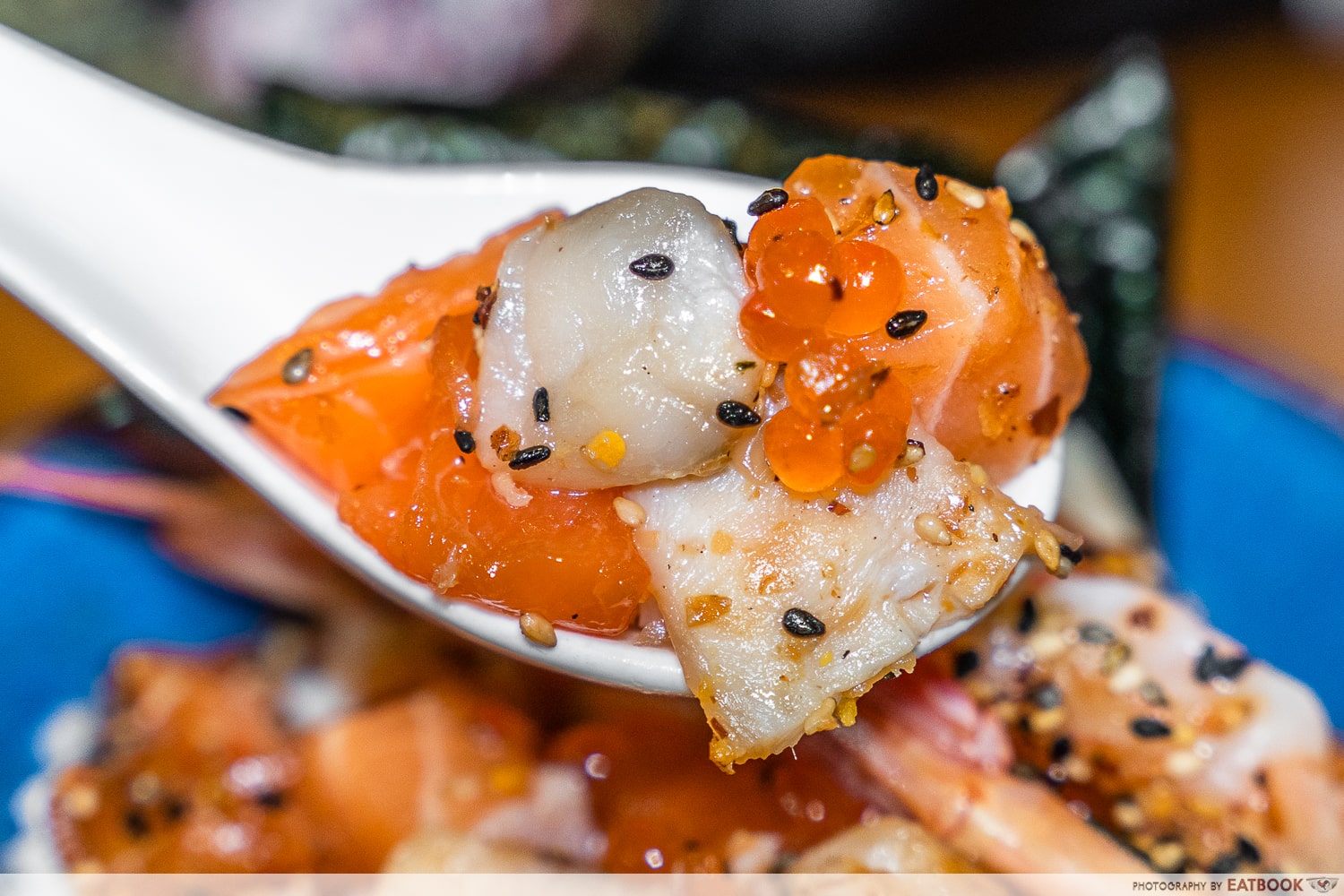 One thing I can appreciate in life is fresh fish; something especially important when it comes to sashimi. The sashimi that came with the chirashi don was extremely fresh, and I enjoyed the mild sweet taste that balanced out the slight sourness of the vinegar in the sushi rice. 
The smooth texture of the fish also brought about a nice contrast to the crisp, flaky furikake, and I felt this was one of the best parts about our meal at Ichi Umai. 
Probably the most visually striking part of the dish was the sweet prawn. As someone who rarely eats prawn sashimi, I felt that it was fresh and sweet, although the amaebi's natural slimy texture took some getting used to. If I could, I would probably give it up for more sashimi cubes, but for those who prefer prawn sashimi, Ichi Umai won't let you down.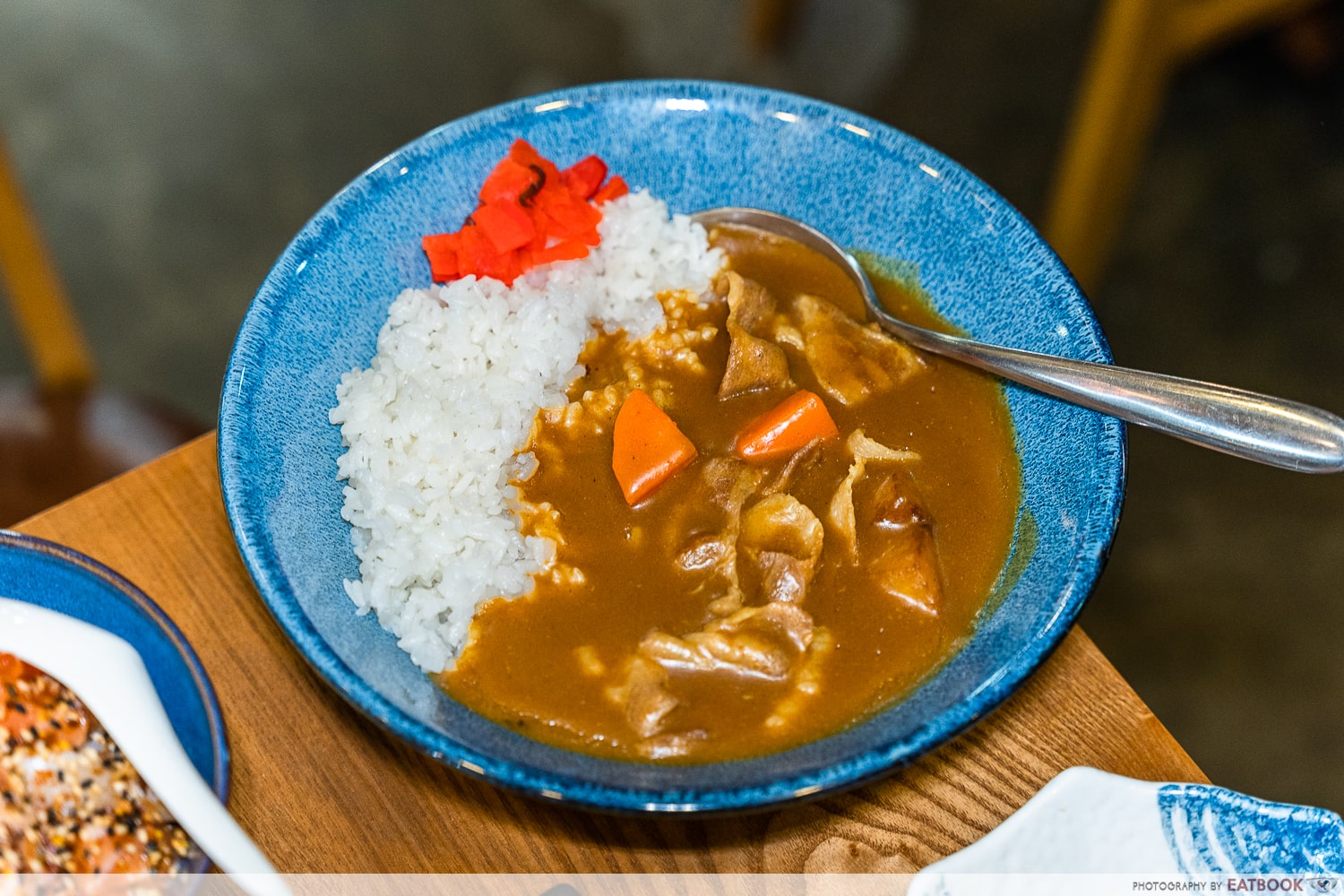 One item on the menu I was intrigued by was the signature Kuri Buta Belly Kare ($13.90), AKA pork belly curry rice. The first page of their menu had advertised their pork as chestnut pork imported from Spain. If you didn't know, chestnut-fed pigs supposedly have a higher level of healthy fats that give their meat a sweeter taste and better marbling, so we were excited to see if we could taste the difference.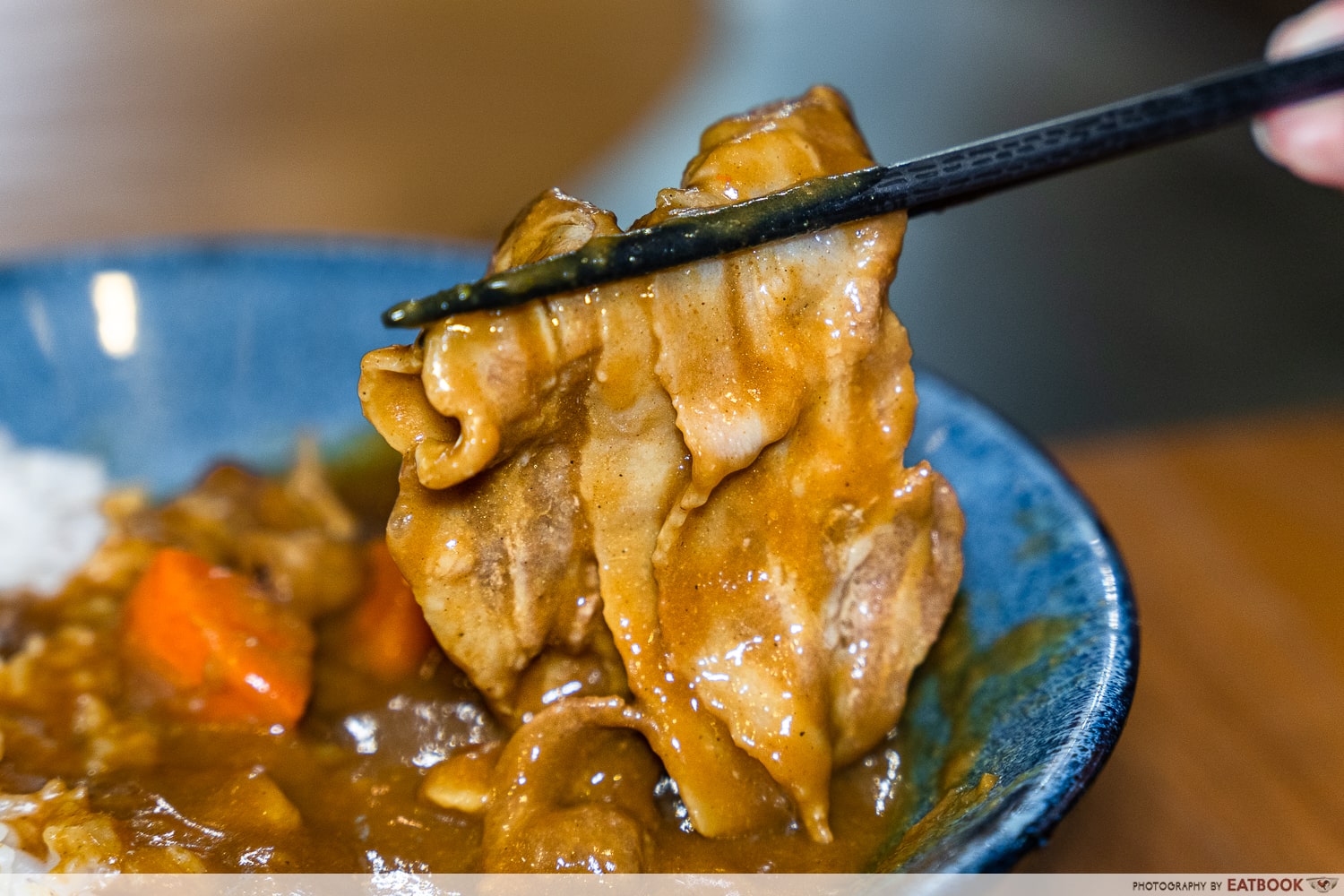 To their credit, the pork did taste sweet, though it's probably the Japanese curry it was cooked in, more than the meat itself. Served in sukiyaki-cut strips, the lean meat was tender and well cooked.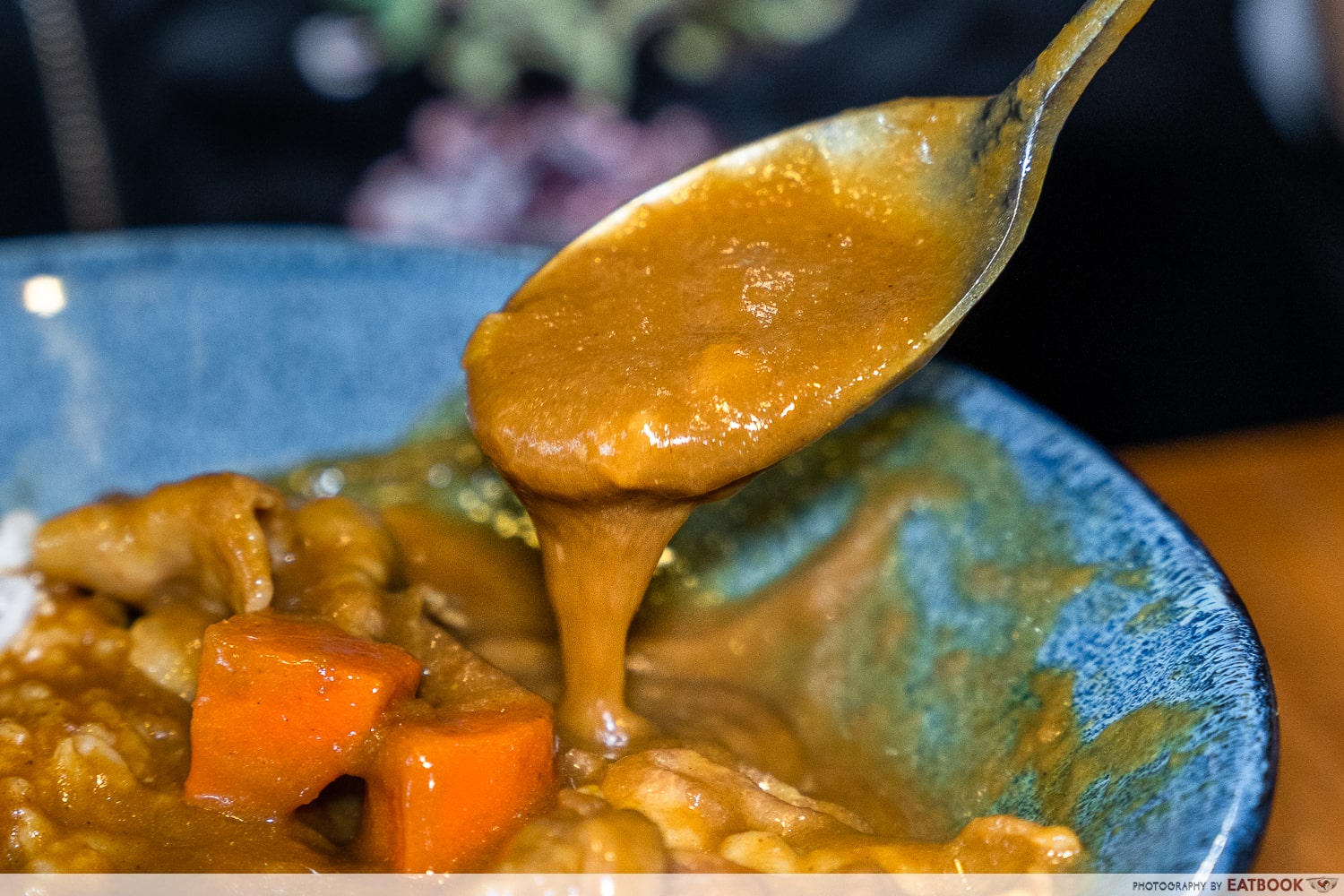 Surprisingly, their curry was quite runny, resembling a creamy soup instead of the stew-like consistency that's typical of Japanese curry. It was only mildly spicy, and sweet from the carrots and onions, making this dish one I could see as being suitable for children.
To me, it was a comforting, simple dish where the curry, rice, and pork worked well together to make each bite a good one. If not for the pork though, the thin curry and light spice level probably wouldn't see me ordering this again.
15 Best Japanese Restaurants In Singapore That Won't Burn A Hole In Your Wallet
Ambience at Ichi Umai
Hidden in a corner of Junction 9 which is a 13-minute walk from Yishun MRT Station, the colourful flags and lanterns hanging overhead, as well as the Japanese pop art prints plastered on every available wall make walking into Ichi Umai feel like you've stepped into one of Tokyo's yokocho, AKA alleyway eateries. You'd almost forget for a moment that you're in Yishun. 
Dining at Ichi Umai may warrant a short wait during peak lunch and dinner times, though our arrival after the lunch rush meant that not many people were around during our visit. Still, sound from other occupied tables and the pop music in the background will resonate in the small space to create a lively atmosphere. During our visit, the staff were extremely efficient and helpful, happy to provide suggestions about what to order and ensuring all tables in the restaurant enjoyed fast service.
The verdict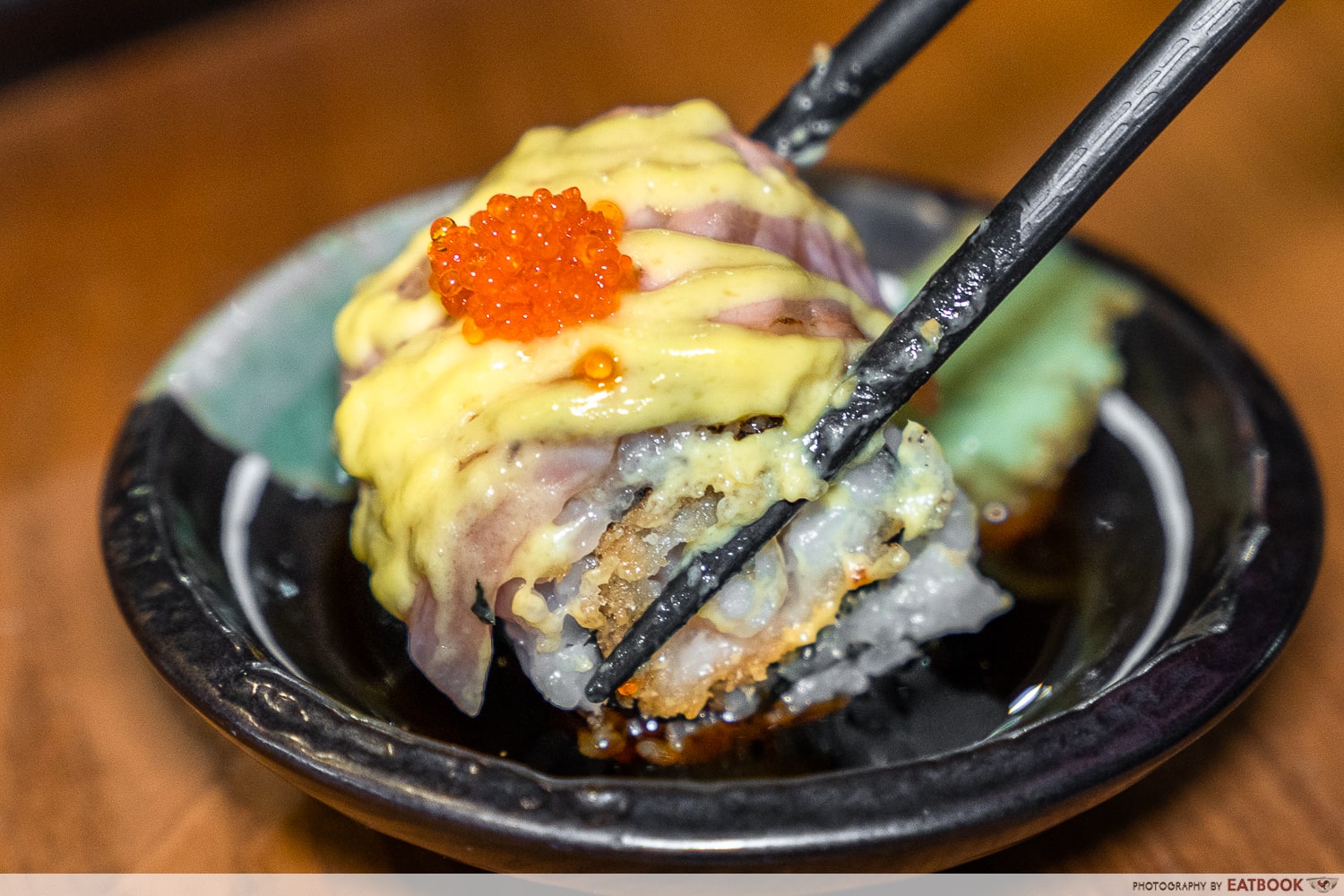 The price and quality of Ichi Umai's Japanese food do indeed make it a hidden gem in Yishun. While the presentation was simple and clean, I liked that there was obvious care in pairing each dish's ingredients together, and the fresh sashimi was among the best I've had in a while. 
That being said, I did feel there were aspects of every dish we tried that weren't entirely to my liking, making any future trips to Ichi Umai only likely if I happen to be in the area. If you like Japanese cuisine and live nearby though, it's definitely on the list of places I would recommend checking out. 
For more affordable Japanese food, read our guide for the best Japanese restaurants in Singapore that won't break the bank. Also, check out our review of Ima-Sushi in SMU for a student-friendly spot to get some fresh sashimi while studying. 
Address: Yishun Avenue 9, #01-19, Junction 9, Singapore 768897
Opening hours: Daily 11:30am to 3:30pm, 5:30pm to 9:30pm
Tel: 8887 1976
Website
Ichi Umai is not a halal-certified eatery.
Ima-Sushi Review: $1 Salmon Sushi And Affordable Chirashi Bowls In SMU
Photos taken by Tan Zi Hui.
This was an independent visit by Eatbook.sg
Ichi Umai Review: Wallet-Friendly And Unique Japanese Food By Ex-Chef In Yishun Junction 9
Ichi Umai Review: Wallet-Friendly And Unique Japanese Food By Ex-Chef In Yishun Junction 9 -

7.5/10
Summary
Pros:
– Relatively affordable Japanese food
– Sashimi was very fresh
– Fast and friendly service
Cons:
– Curry could be thicker
– Far from MRT station
Recommended dishes: Aburi Sakebi Sushi ($14.50), Bara Chirashi Don ($16.90)
Opening hours: 11:30am to 3:30pm, 5:30pm to 9:30pm
Address: Yishun Avenue 9, #01-19, Junction 9, Singapore 768897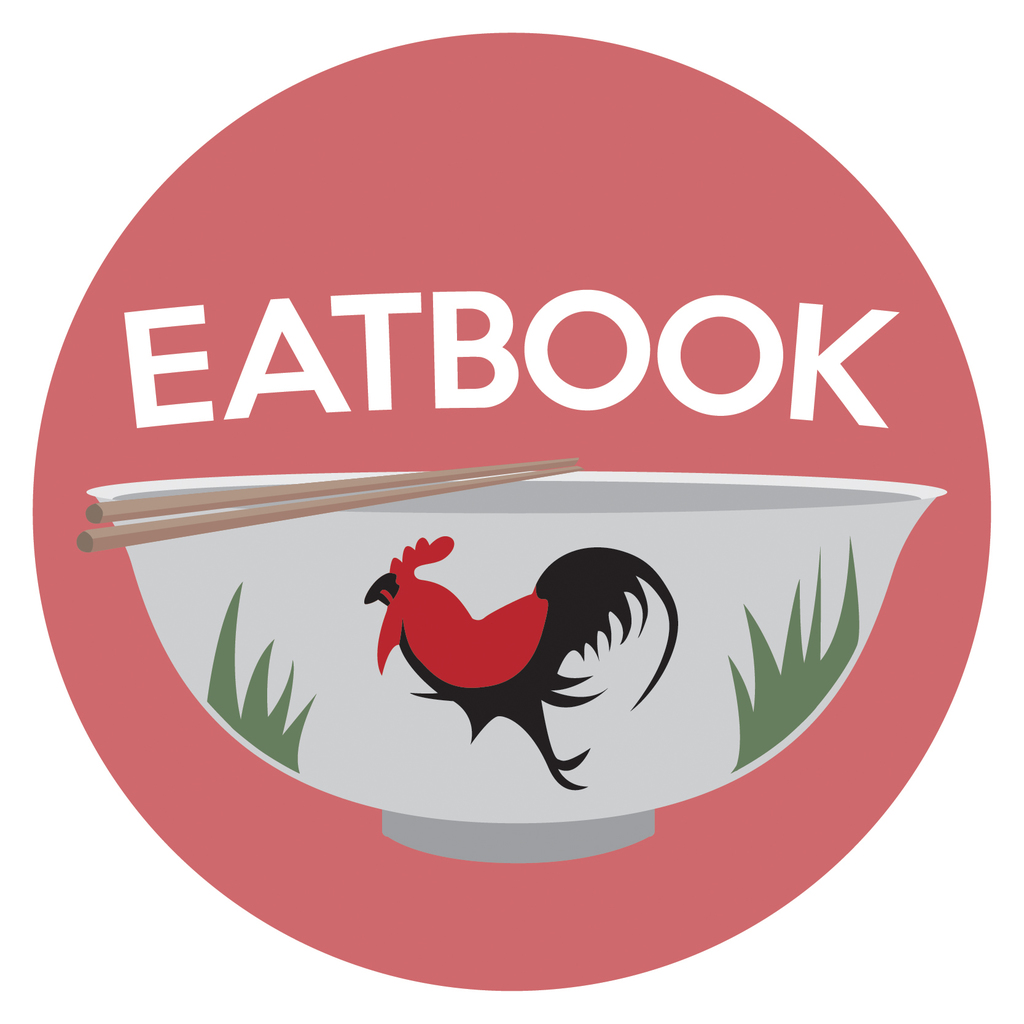 Drop us your email so you won't miss the latest news.