Joo Siah Bak Koot Teh sells peppery bak kut teh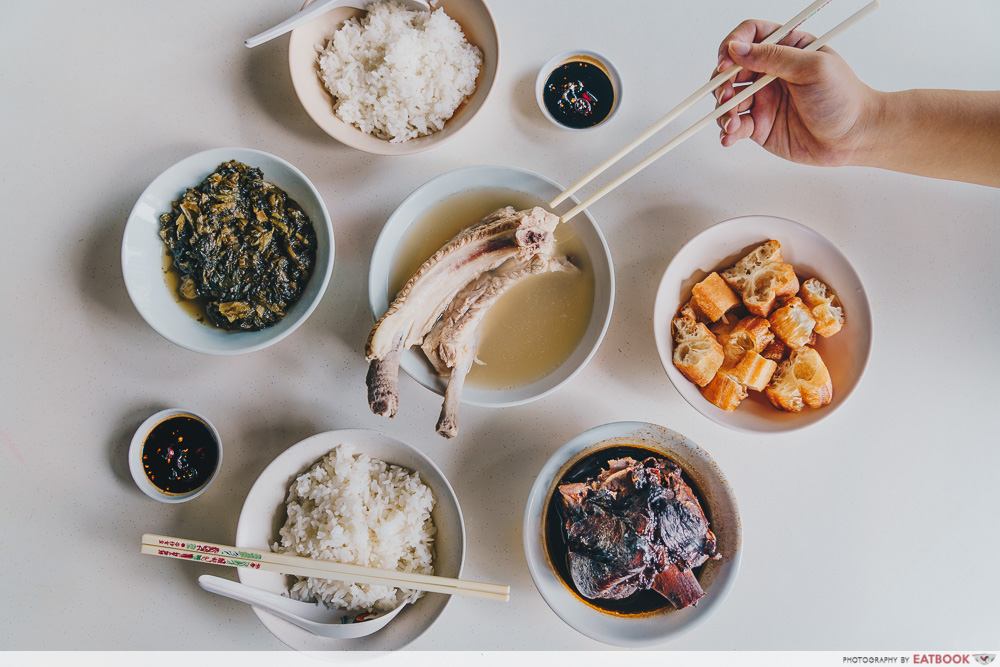 If there is one dish I could pick to represent Singapore, I would nominate bak kut teh. The origins of the dish is intertwined with Singapore's history, dating all the way back to the 1920s when the coolies working by the Singapore River began the tradition of having tea with a bowl of pork bone soup. I am always on the hunt for a good bowl of warm and comforting food, so coming across Joo Siah Bak Koot Teh, which has been around for over 30 years, got me excited at the prospect of trying the stall's famous peppery broth.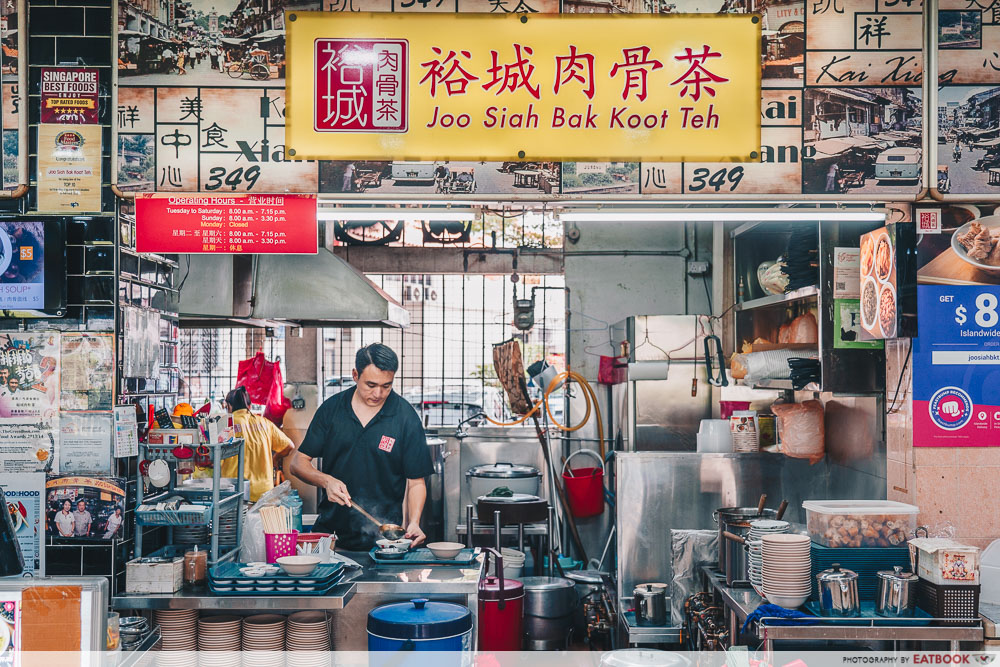 Second-generation owner Mr Chua has spent years practising his family's recipe of Teochew bak kut teh. The risk analyst-turned-hawker picked up the trade from his brother-in-law, who currently runs the well-known Rong Cheng Bak Kut Teh at Sin Ming.  
As I waited for our order, my eyes scanned the culinary awards that embellish the front of the stall. Despite having virtually no culinary experience when he entered the hawker scene eight years ago, Mr Chua's toil has clearly paid off, as he has accumulated a dedicated following of regulars.
Food at Joo Siah Bak Kut Teh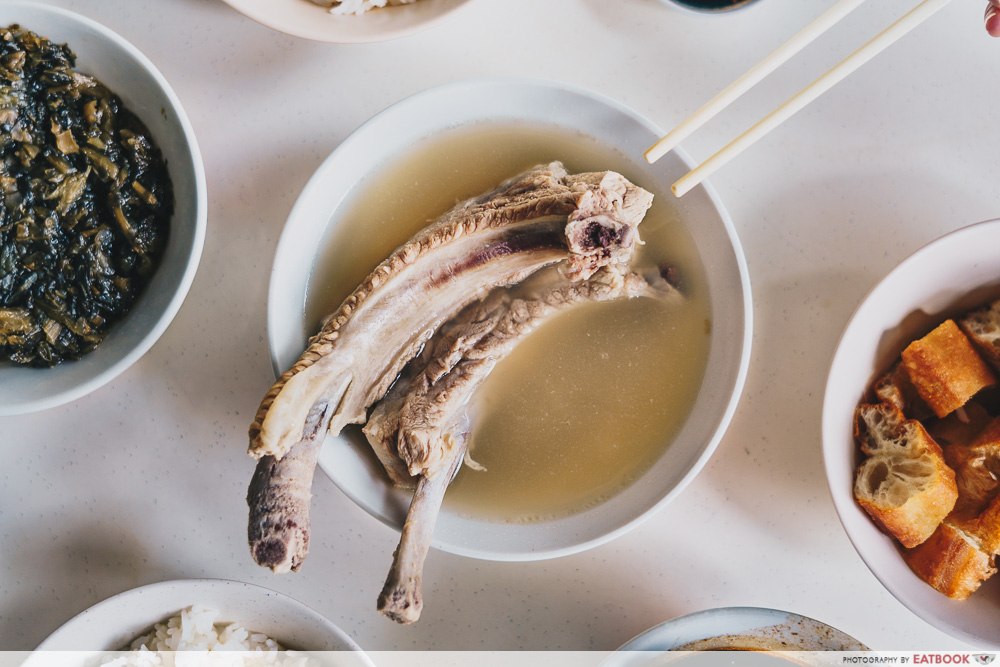 Our order of their Prime Ribs Bak Kut Teh ($8.50) came as a cloudy bowl of soup with nothing else but two long and meaty pork ribs steeping in it. Characteristic of Teochew-style bak kut teh, the bowl came with a potent peppery smell wafting to our noses before we even dug into it.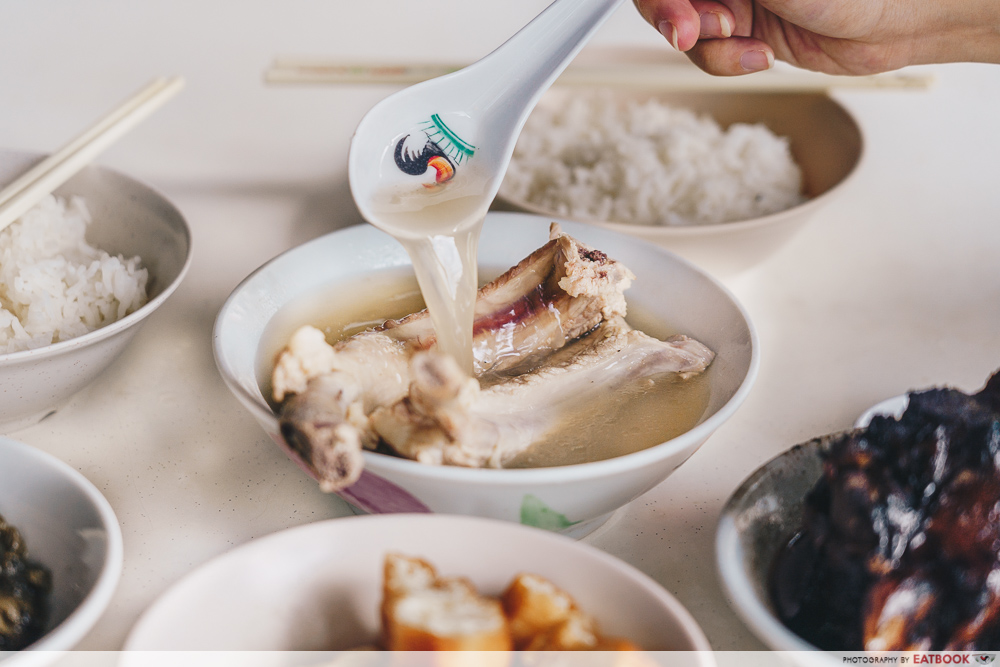 I've always preferred the Teochew style of bak kut teh as opposed to the herbal, dark-coloured Malaysian variant. The main reason would be that the Malaysian-style broth can become overly-greasy and cloying quickly, while the sharp flavours of the Teochew version keep it much more appetising. 
Joo Siah's bak kut soup managed to tick the right boxes for me. The first flavour to hit my tongue was the prominent bite of garlic before it was mellowed out by savoury undertones of pork. Surprisingly, despite being the first aroma to assault our noses, the distinctive taste of pepper only came through at the end as it lingered on in my mouth, and created a warm sensation in my stomach.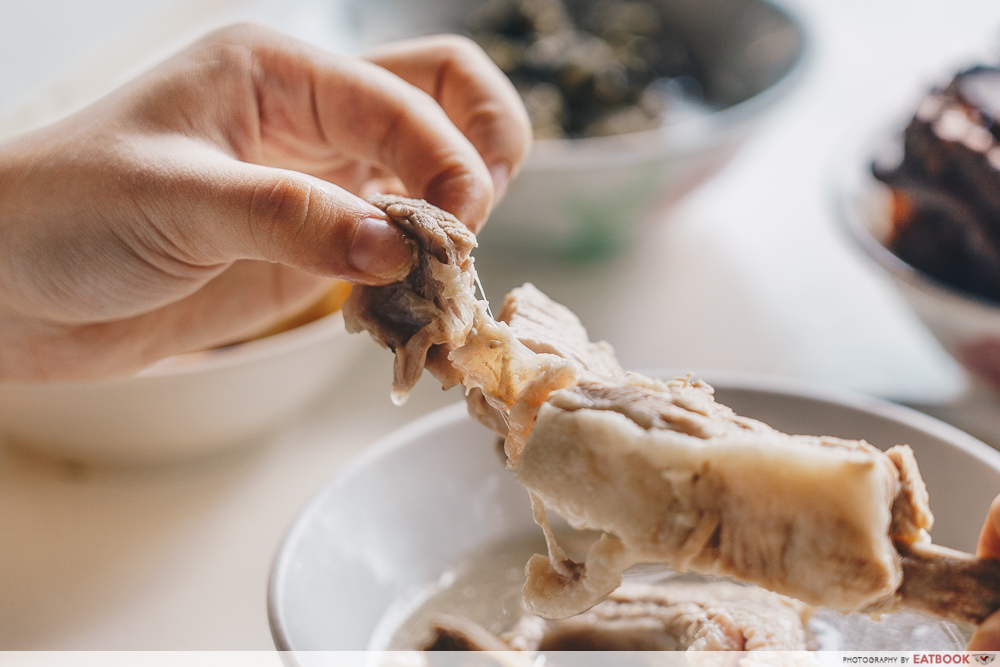 Some people like their ribs to be tougher to give it more of a chew, but I personally prefer mine to be fall-off-the-bone tender. To my delight, juicy chunks of meat broke off this particular pair of prime ribs easily, without much tugging.
The proportion of meat to bone here was also ideal. Each large piece that I peeled off had soaked up the piquant, peppery broth, packing it rich with flavour. If only I could get meat refills together with the stall's complimentary soup top-ups!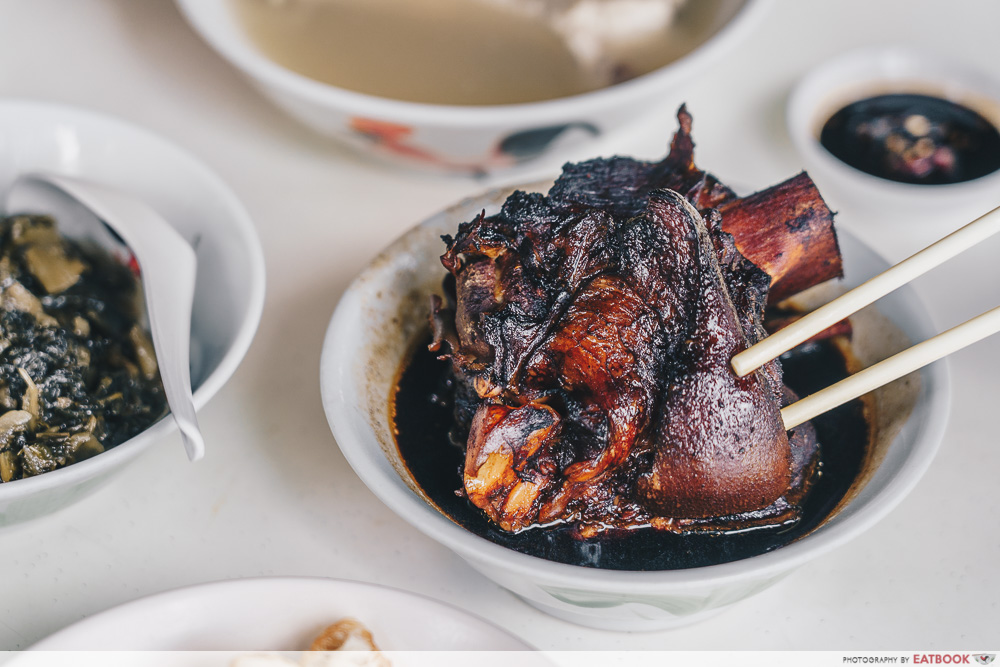 We also ordered sides to go along with our bak kut teh. The Pig Trotters ($5.50) arrived as a mountain of meat sitting in a pool of braised sauce. The meat had taken on a deep, dark brown hue after hours of braising and simmering in the rich lor bak (braised meat) sauce.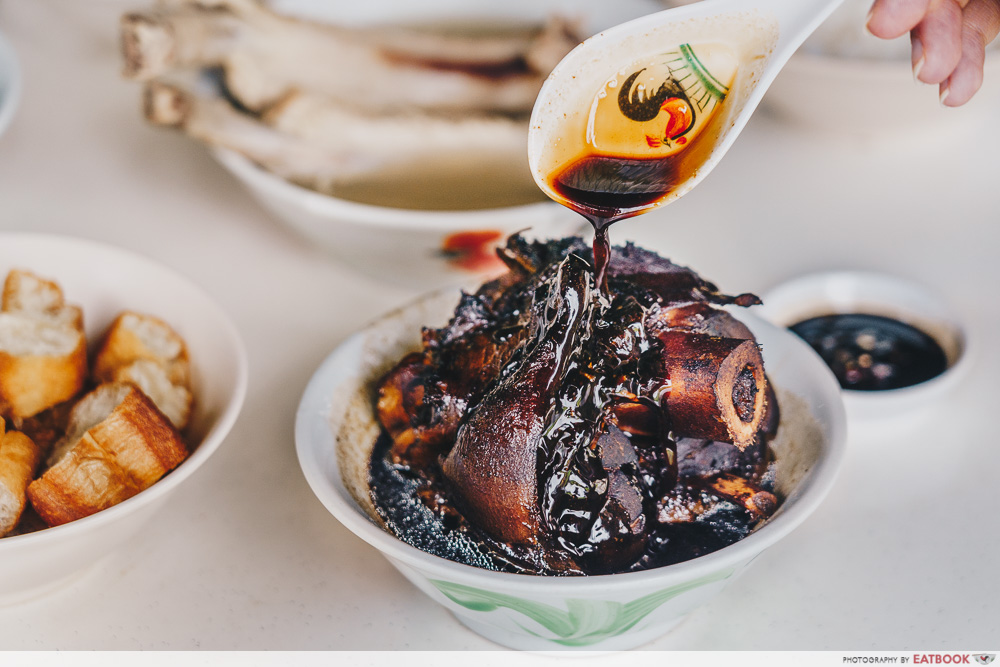 The fragrant lor bak gravy acts both as a marinade and as a serving sauce, so it is essential in giving the dish its flavour. Fortunately, the gravy was spiked with an aromatic mix of spices. There were subtle notes of ginger, garlic, and five spice powder permeating the dark soy sauce. I was happy to generously drench the hefty piece of pig trotters in the sweet and savoury gravy.
Like the prime ribs in the bak kut teh, the tender meat of the pig trotters peeled right off the bones. The slight pinkish hue of the meat shows that the marinade was given enough time to be infused into the pork, injecting it with flavor while keeping the meat supple. Unfortunately for my dining companions, I snatched up all the collagen-rich, melty bits for myself.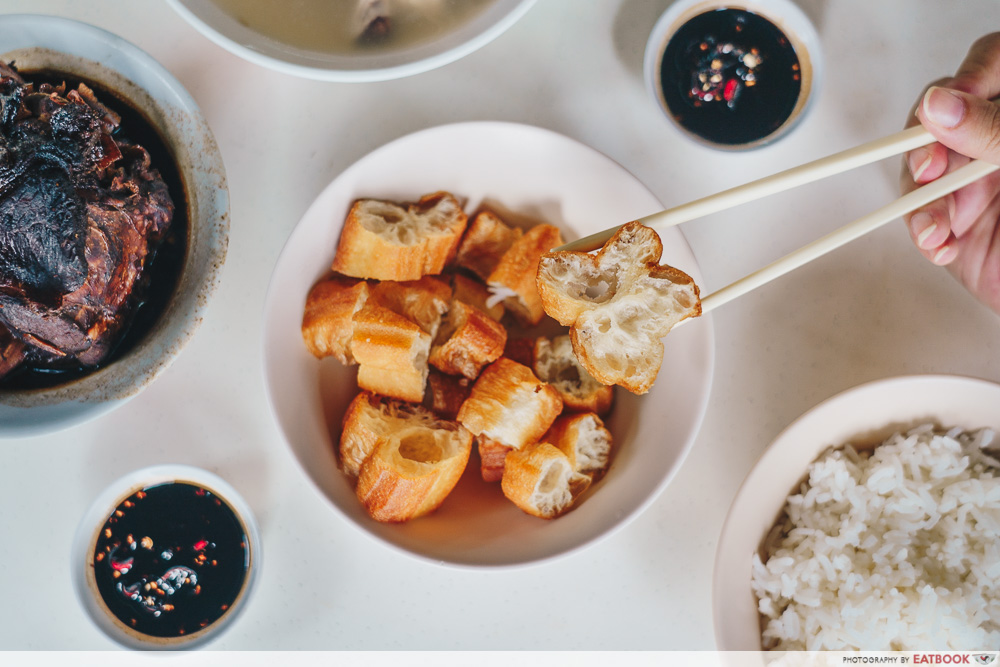 Craving something fried, we went for a serving of their Youtiao ($1). The golden-brown nuggets of dough were light and pillowy. They were also not too oily, tasting like they were freshly fried.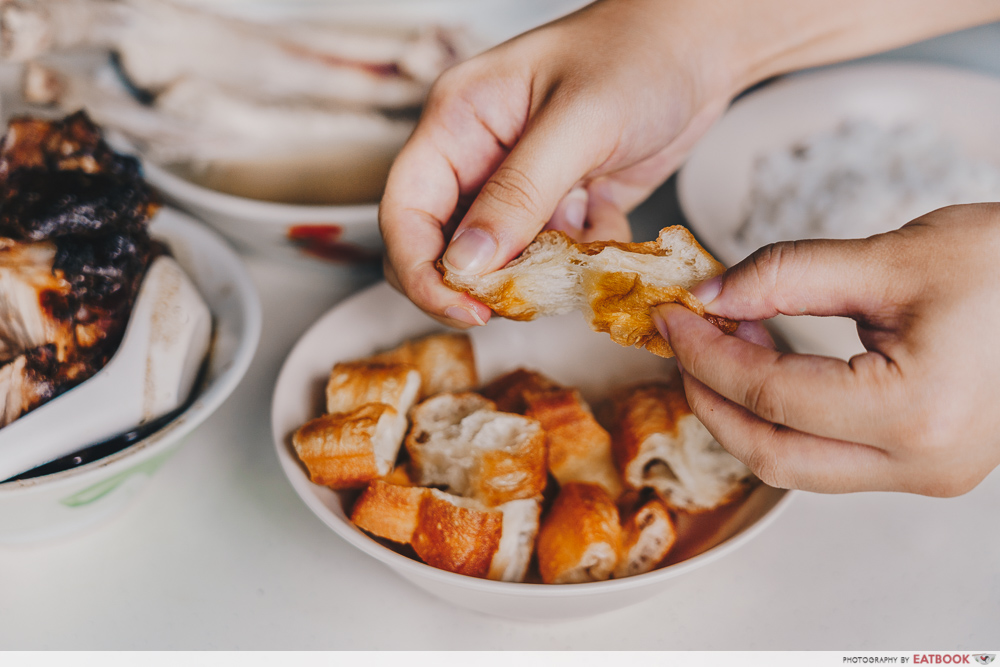 Dipping the youtiao into the bak kut teh was a real treat. Its fluffy texture helped it to sop up the addictive soup. This is the side to go for if you wish to elevate your bak kut teh experience.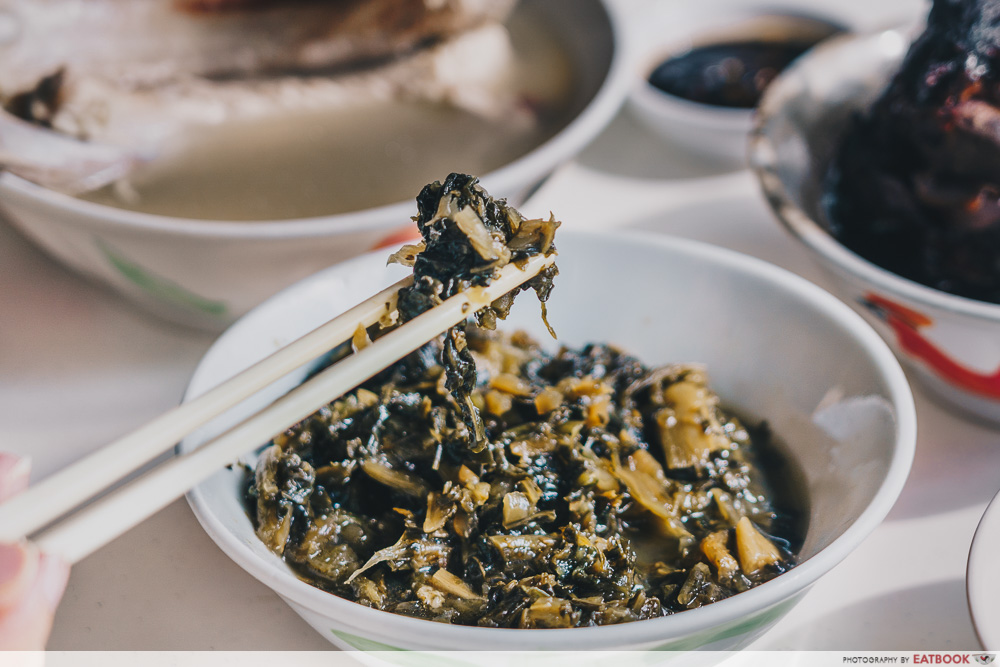 Mei Cai ($2), better known as preserved vegetables, is a dish made of dried mustard greens that are rehydrated and pickled. This particular bowl of mei cai was sadly a little too bland for my taste, as it was missing the characteristic sour tang. If you enjoy your preserved mustard greens with more acidity like me, I recommend skipping this side dish. 
Ambience at Joo Siah Bak Kut Teh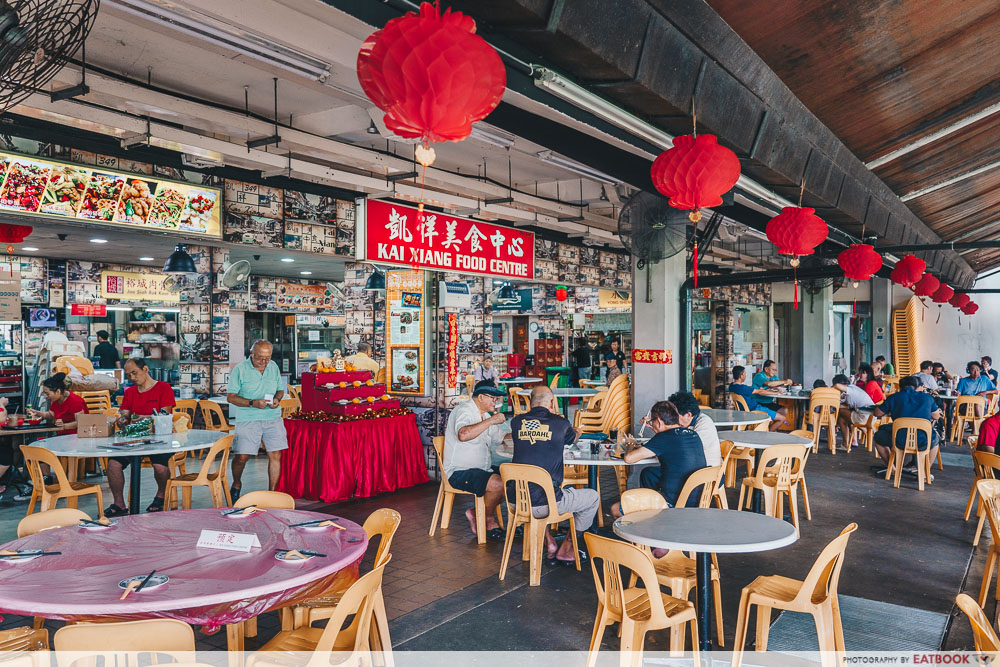 Joo Siah Bak Kut Teh is situated in one of the more spacious coffee shops I've been to. The coffee shop is no air-conditioned restaurant, but it sure was well lit and comfortable enough for me. Located under a HDB block, the place is only a four-minute walk from Chinese Garden MRT Station, making it relatively easy to get to. 
The verdict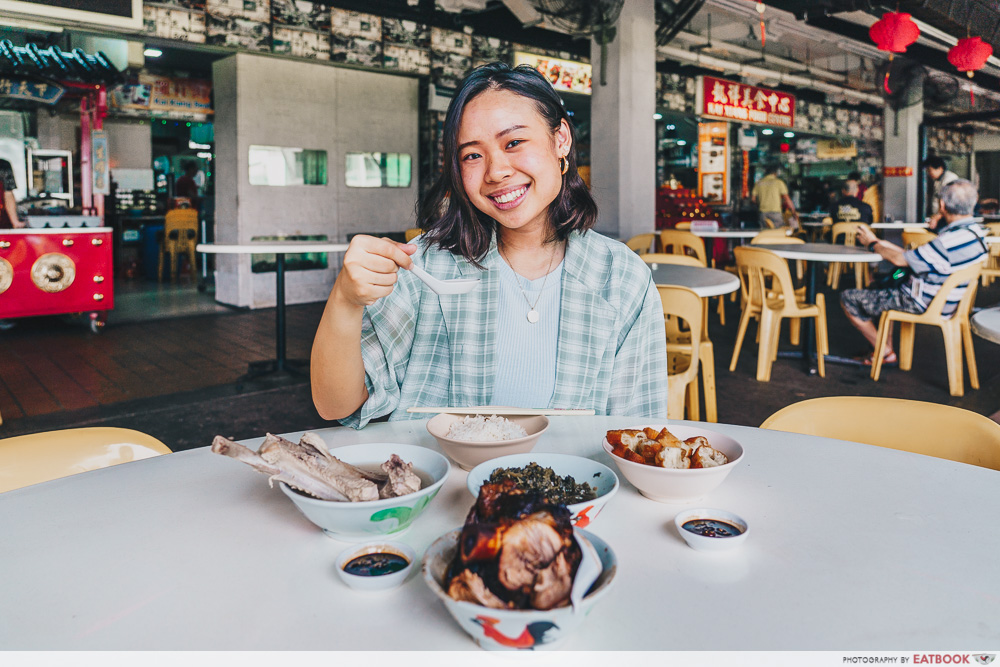 There's no shortage of delicious bak kut teh in Singapore, but the ones which have found a right balance of flavours to keep you going back for more, are few and far in between. Mr Chua's take on his family's recipe hit the sweet spot for me. If I am ever in the area, you can bet on me heading back to Joo Siah for another comforting bowl of bak kut teh. 
If you're looking for good herbal bak kut teh instead, check out our review of Good Taste Bak Kut Teh.
Good Taste Bak Kut Teh Review: Sarawak's Oldest Bak Kut Teh Opens An Outlet In Chinatown
Address: Blk 349 Jurong East Avenue 1, #01-1215, Kai Xiang Food Centre, Singapore 600349
Opening hours: Tues-Sun 8am to 7:15pm
Tel: 9111 8129
Website
Photos taken by Irfan Syafiq.
This is an independent review by Eatbook.sg.
Joo Siah Bak Koot Teh
Summary
Pros
– Addictive peppery broth
– Very tender meat
– Good service
Cons
– Preserved vegetables were bland
Recommended dishes: Prime Rib Bak Kut Teh ($8.50), Pig Trotters ($5.50)
Opening hours: Tues-Sun 8am to 7:15pm
Address: Blk 349 Jurong East Avenue 1, #01-1215, Kai Xiang Food Centre, Singapore 600349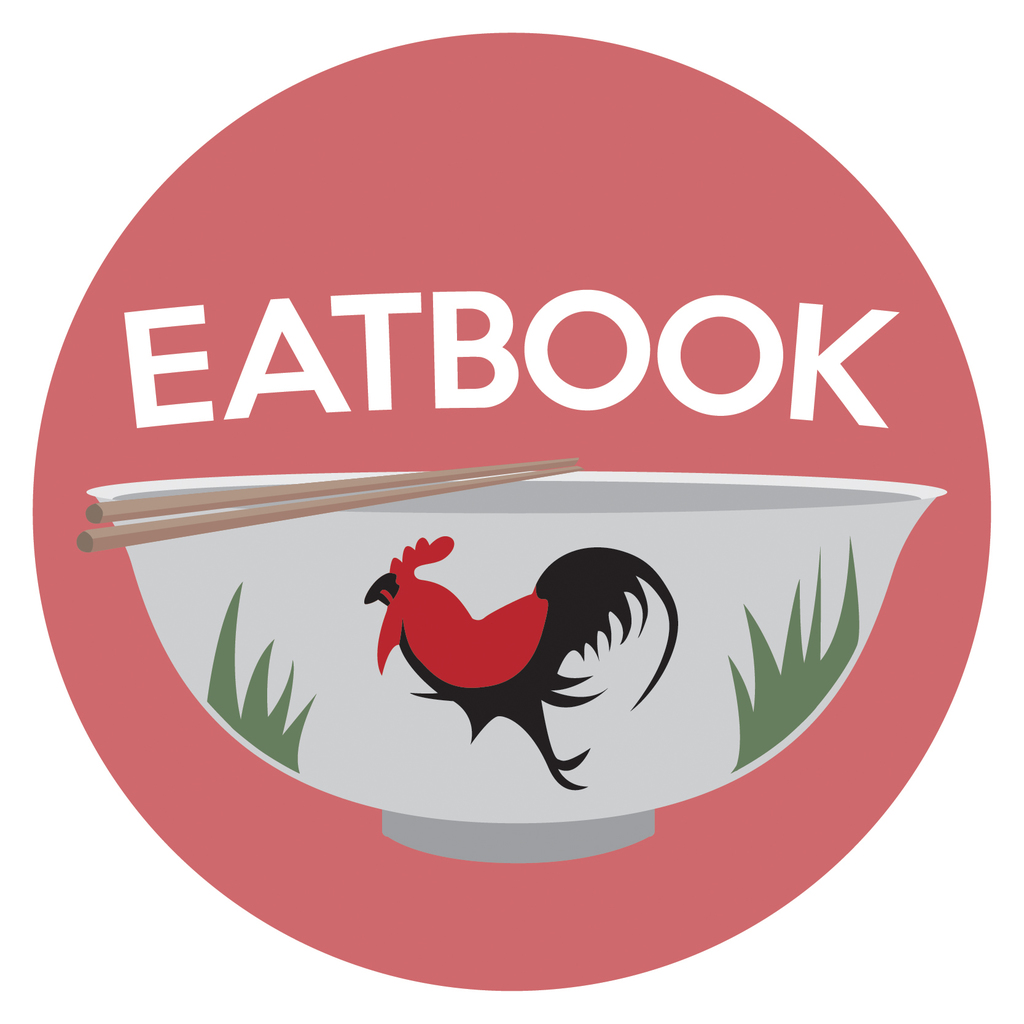 Drop us your email so you won't miss the latest news.