Le Shrimp Ramen at The Star Vista & Changi Airport T3

Fresh from opening their first outlet at Paragon last December, Le Shrimp Ramen is back with new stores at The Star Vista and Changi Airport Terminal 3. Serving up Chinese la mian in a prawn broth that's prepared using Japanese ramen techniques, this store is definitely no ordinary noodle joint.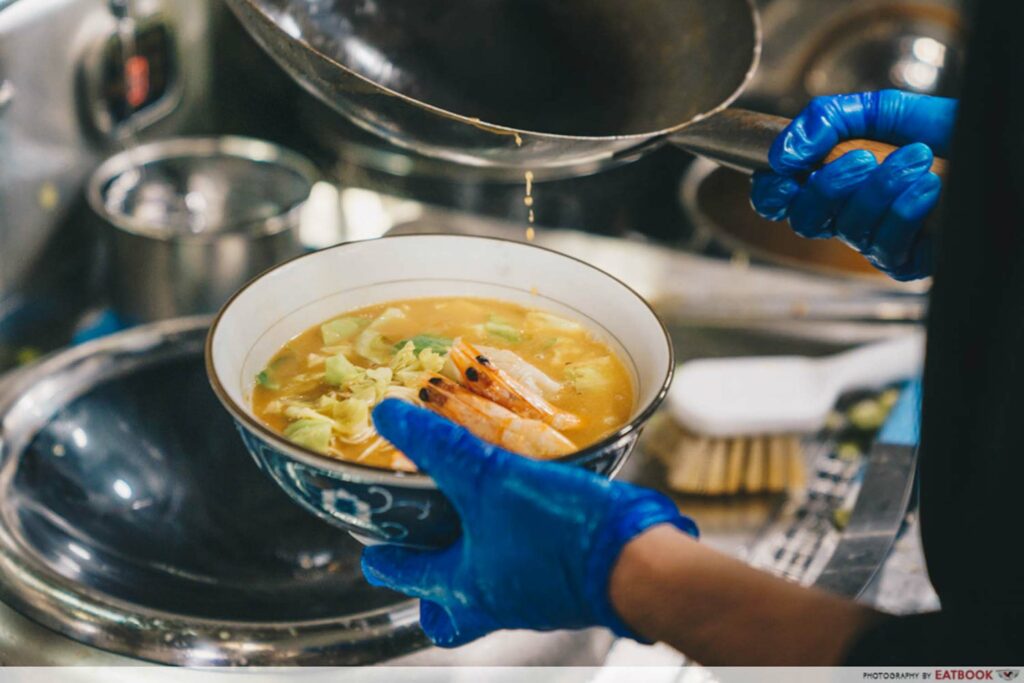 To commemorate their new openings, the restaurant will be having a 1-for-1 ramen promotion at both of its new outlets for all noodle dishes on 1 and 2 June 2019.
The ramen here are broken down into three types: shrimp broth, tonkotsu broth, and tossed ramen. With 17 different types of ramen to choose from, you'll be spoilt for choice.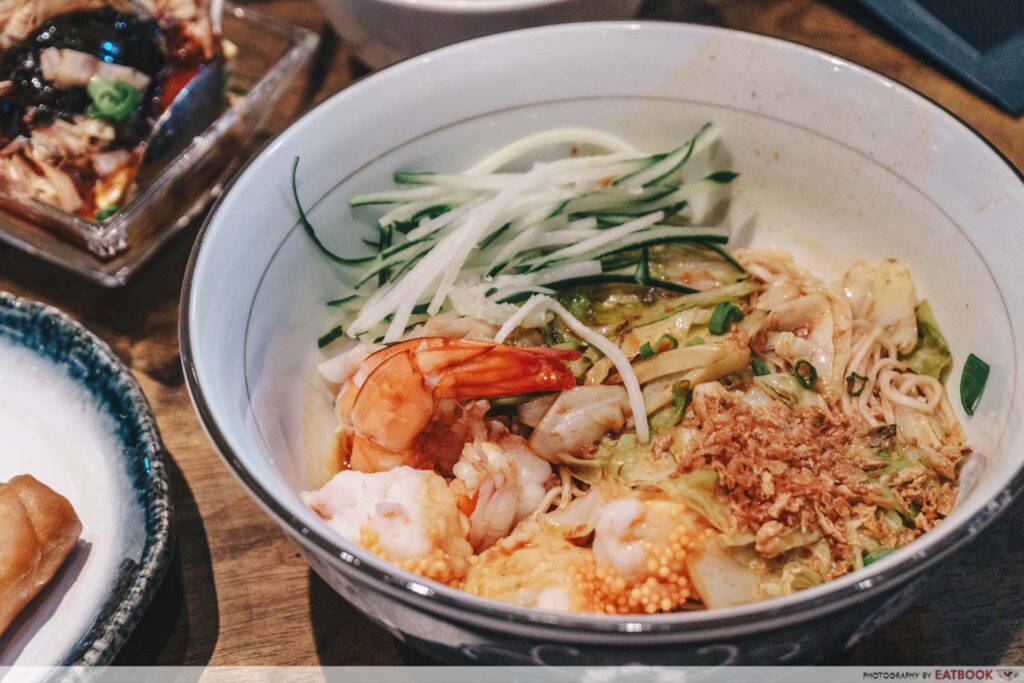 The Le Shrimp Trio Tossed Ramen ($19.90++) ought to be first on the list for those visiting the new outlets. A dry variant of the signature trio shrimp ramen, these seasonal noodles will only be available in the month of June.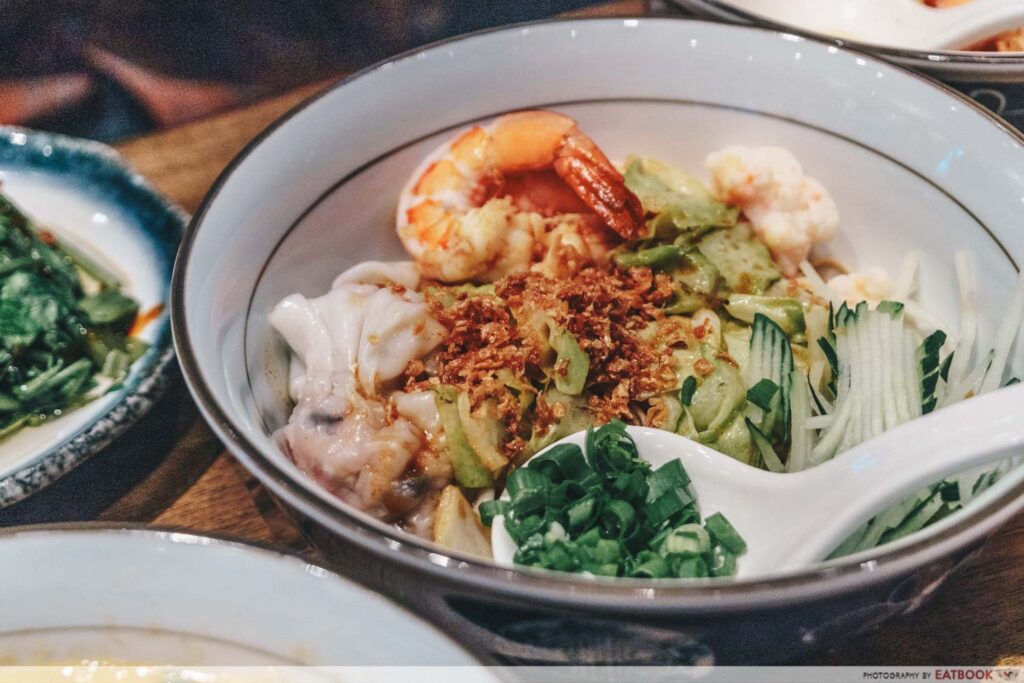 Freshly cooked la mian are tossed in a special concentrated sauce made from prawn broth and vinegar, which coats each strand nicely. This is then topped with peeled fresh prawns, ebiko prawn paste, prawn dumplings, and wok-fried cabbage that is served alongside a small portion of the store's signature shrimp broth.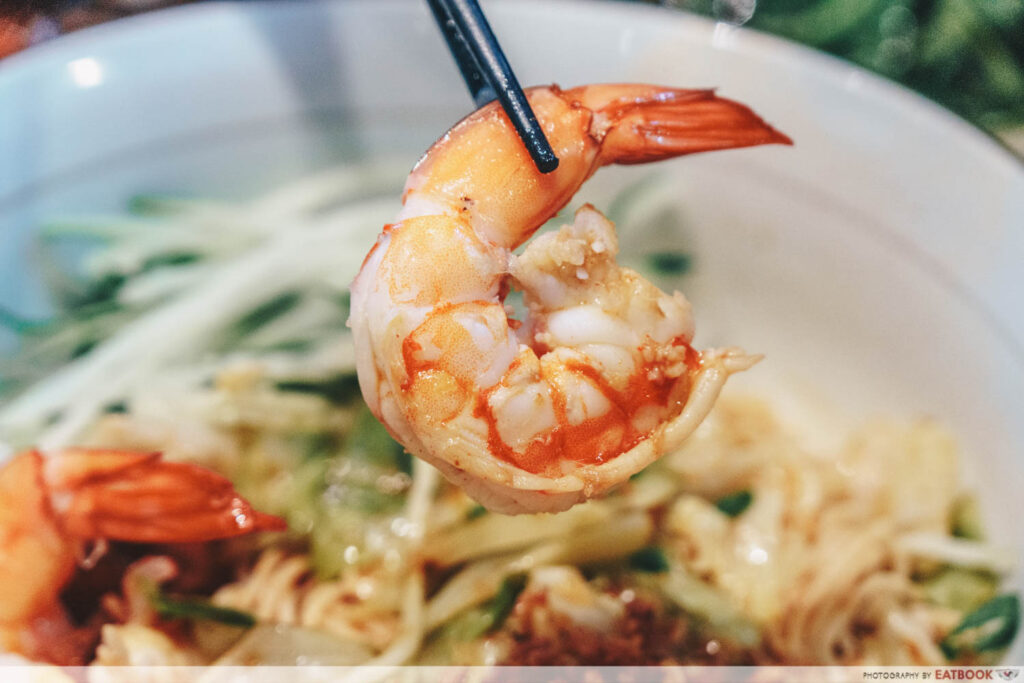 Only fresh wild sea prawns are used here, and they give a nice bouncy texture and a subtle sweetness. Lazy eaters will also be glad to know that the prawns are deshelled for easy consumption.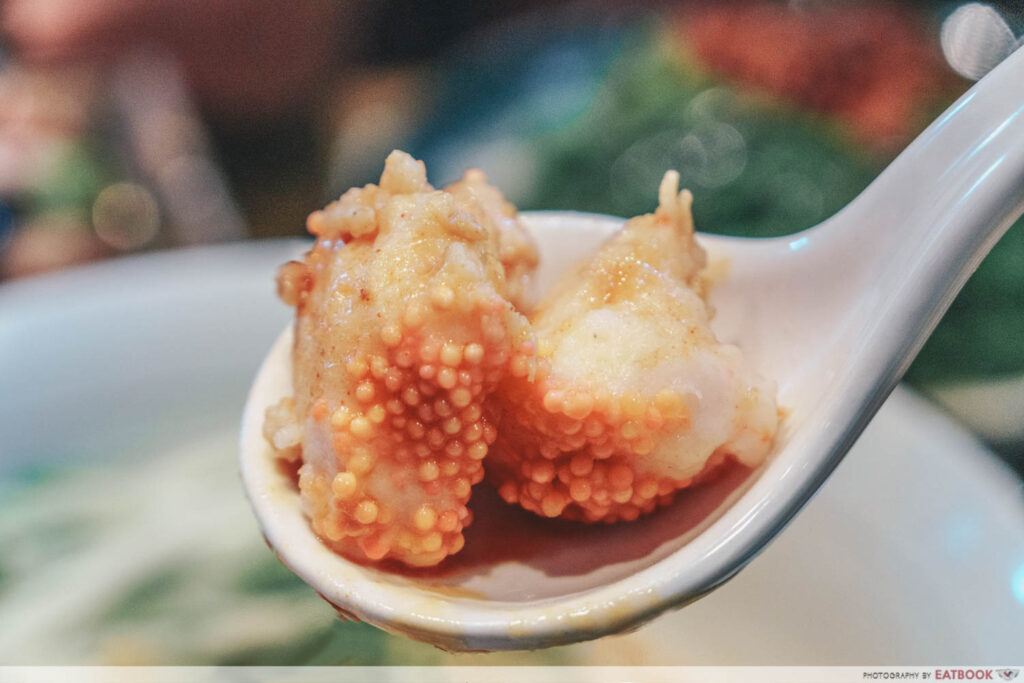 Fans of Beauty in The Pot, which is also owned by the Paradise Group, will be familiar with the ebiko prawn paste used here. This addictive fish cake-esque dish is made from prawns and has a nice crunchy texture, thanks to the ebiko topping.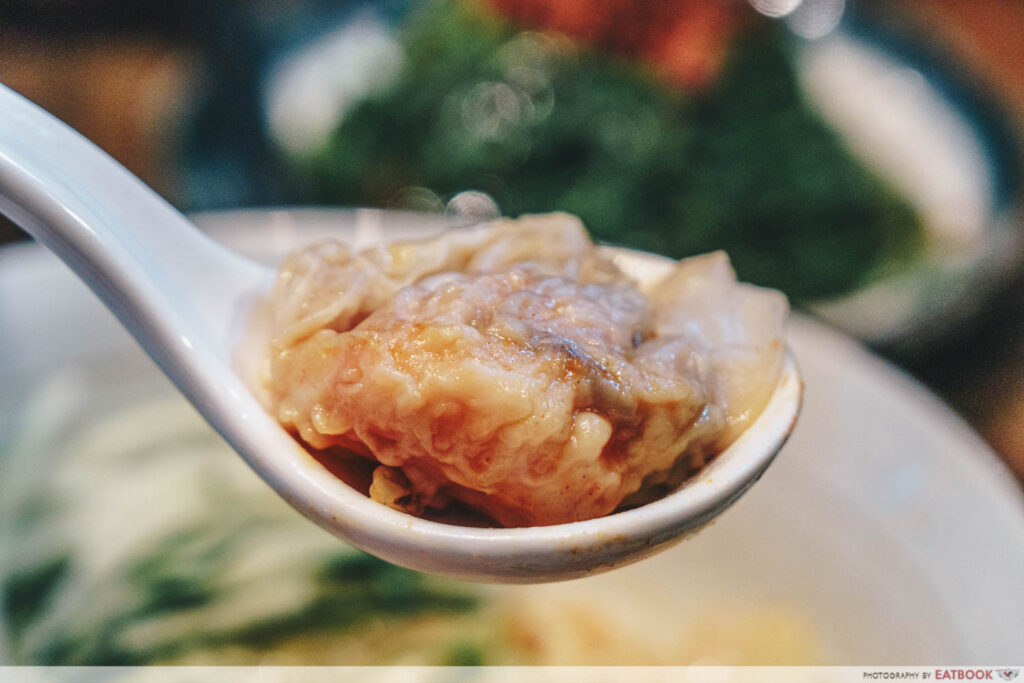 I like how the prawn dumplings are perfectly shaped to be consumed in one bite. A blanket of soft wonton skin surrounds the filling comprising whole prawns and sliced black fungus.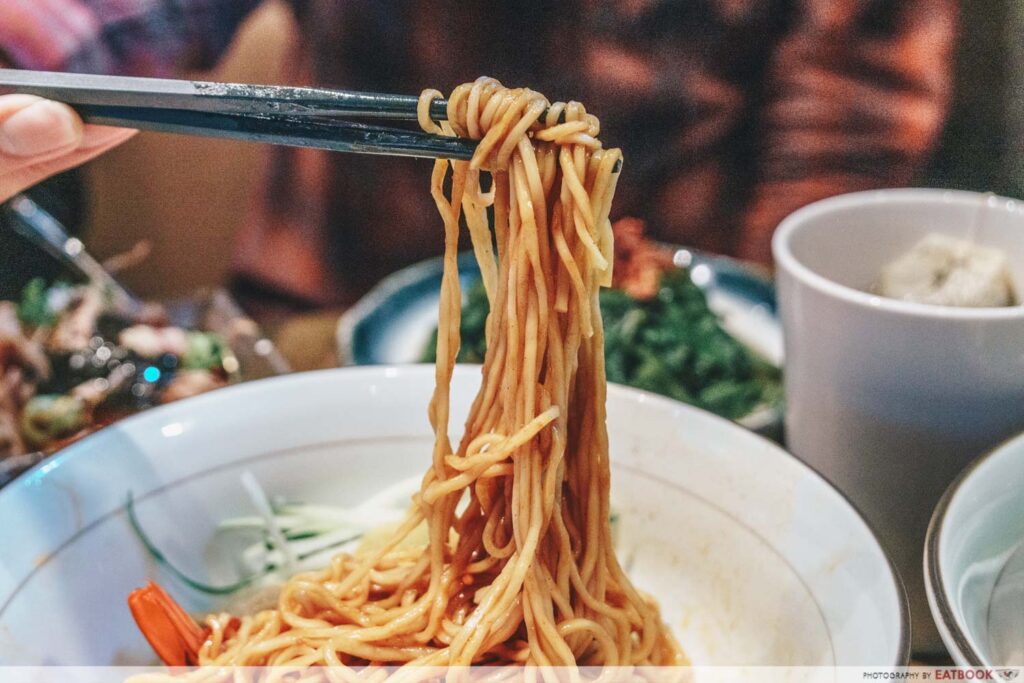 Sauce is a key ingredient in any dry noodles recipe, and the sauce in this bowl of noodles played a huge role, coating everything with moisture and flavour. The springy noodles also had a pleasant alkaline touch to it, which paired well with the vinegar and dried chilli paste.
It's best to slurp down these noodles while they're piping hot, as the noodles get sticky and clumpy once they get cold.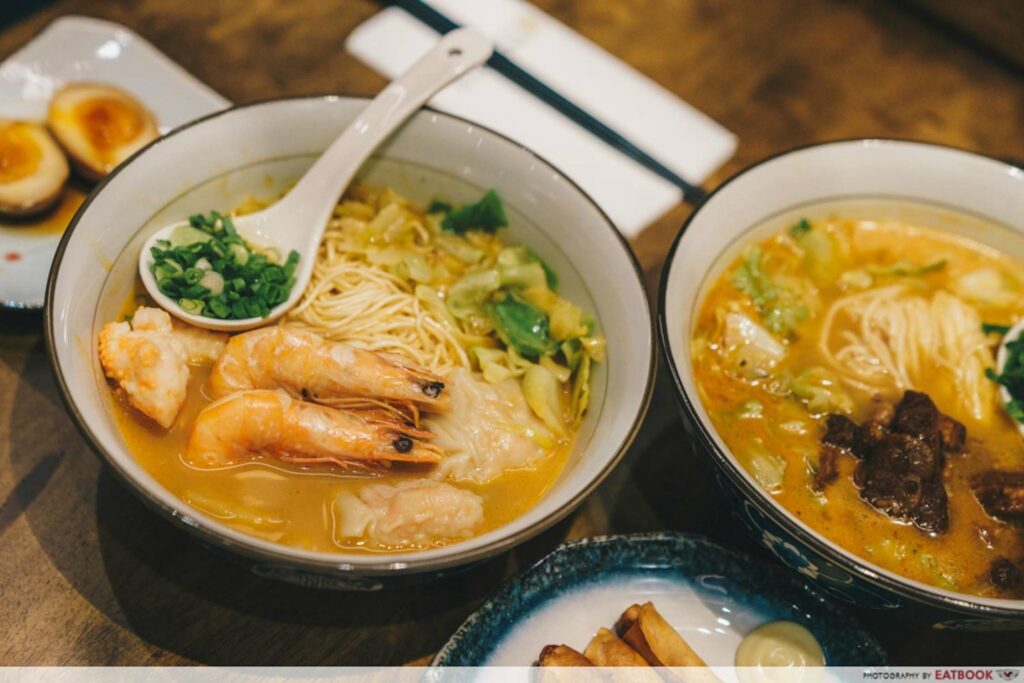 Soup dishes such as the all-time favourite Le Signature Trio Shrimp Ramen ($19.90++) are also available. A soupy version of the tossed ramen, this nourishing bowl of noodles ought to fill anyone up nicely with its rich and savoury broth.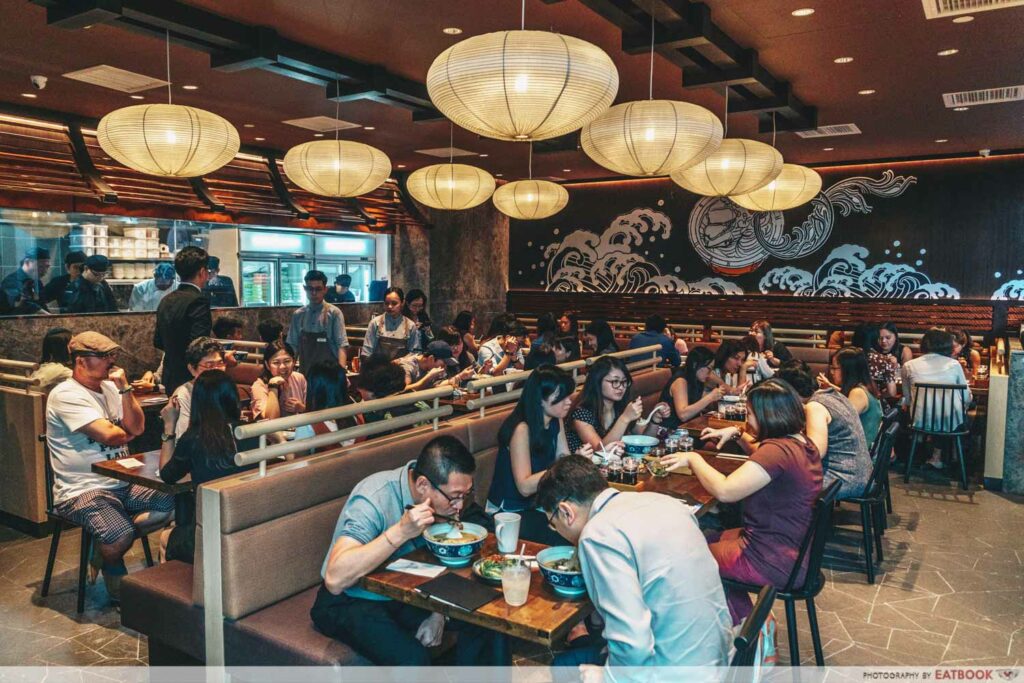 Located on the second floor of The Star Vista, just next to Beauty in The Pot, this outlet will be a breeze to get to for those working nearby.
Similar to the Paragon outlet, this store is tastefully decorated with plush and comfortable seats everywhere. The kitchen features a clear glass window, allowing you to catch a glimpse of the busy chefs at work.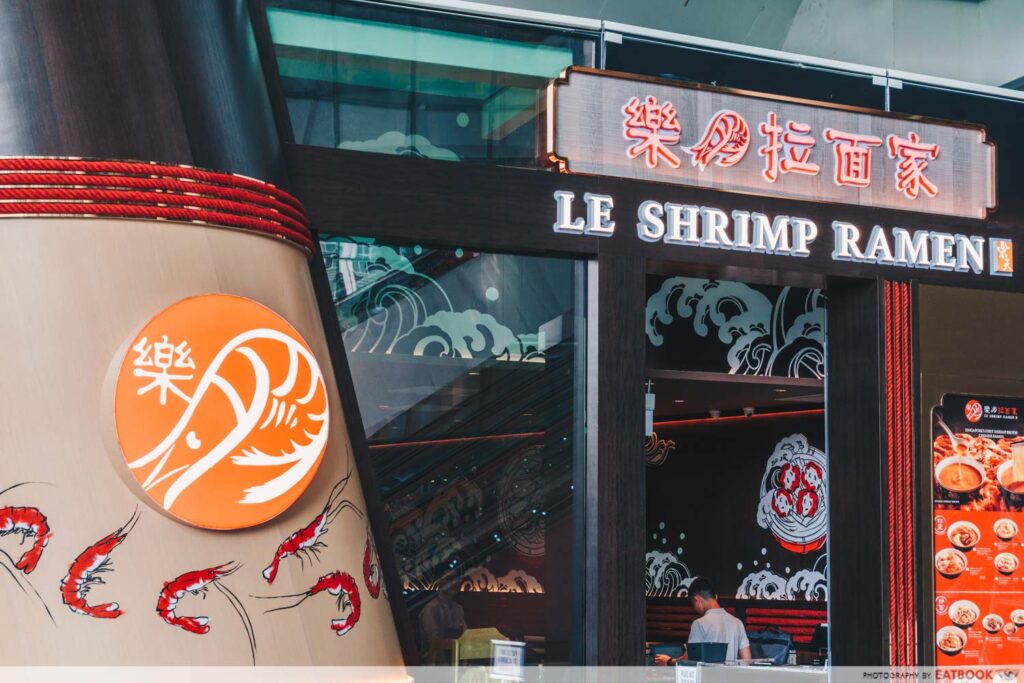 A winner of the 2018 Eatbook Top 50 awards, we're excited that these tasty prawn noodles are now more accessible for those living in the West.
Will you be checking out Le Shrimp for their 1-for-1 promotion? Let us know in the comments below!
Address: 1 Vista Exchange Green, #02-24, The Star Vista
Opening hours: Daily 10:30am to 10pm (last order at 9:30pm)
Website
Full list of outlets
Photos taken by Crystal Tan
This post is brought to you by Le Shrimp Ramen.