---
Where to eat at Little India
---
Little India pays homage to the vibrant Indian culture, and offers a plethora of places for you to enjoy authentic Indian food. Expand your repertoire beyond just prata with our list of 10 Indian food places in Little India for vegetarian food, tandoori, and more. We've also included regional Indian cuisine from lesser-known parts, such as West Bengal and Kerala.
---
1. Aromas of India
---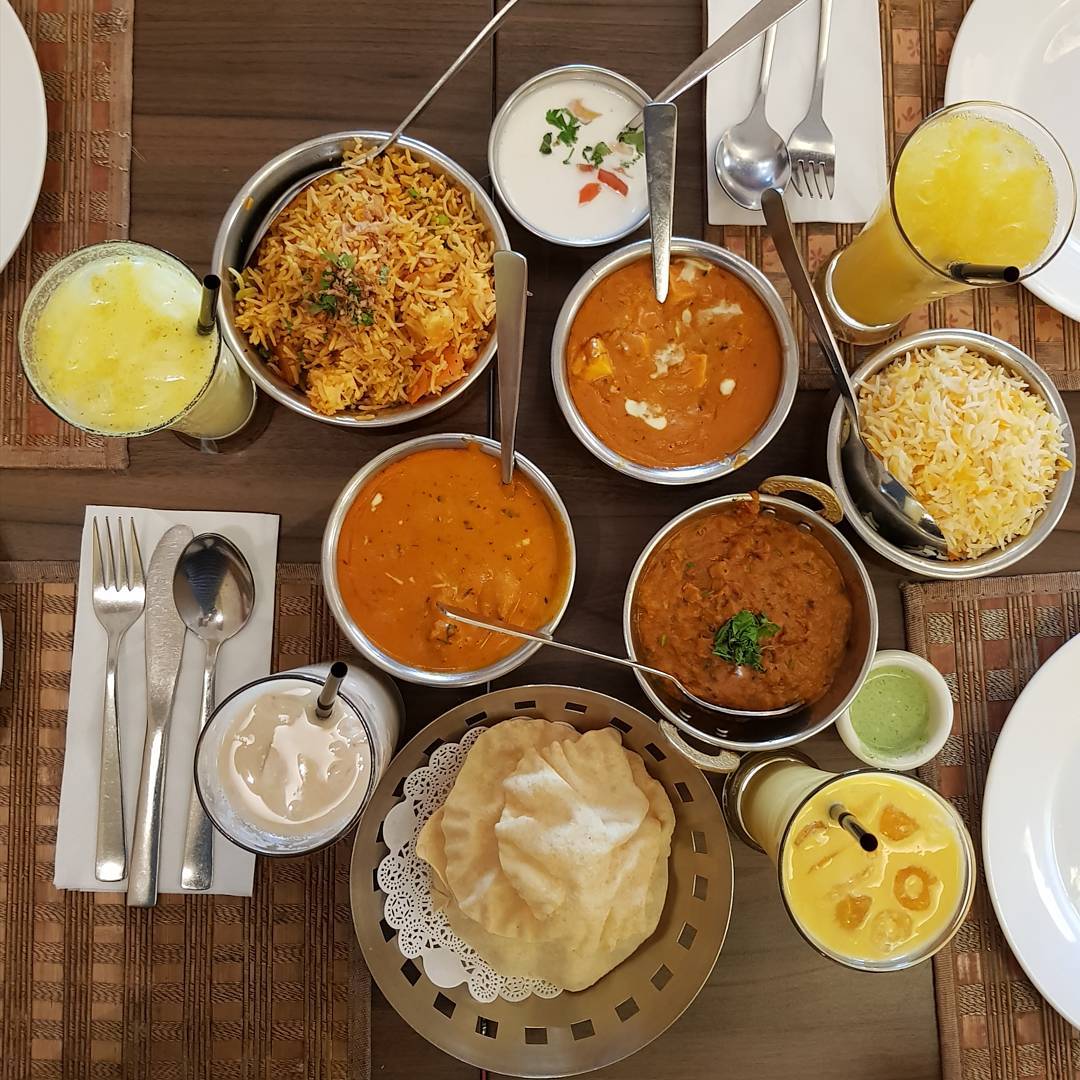 Image credit: @kartikah_gopal
A family eatery by day and brasserie by night, Aromas of India has a diverse menu, ranging from tandoori meats to flavourful curries. If you're new to Indian cuisine, start with the Butter Chicken ($14.90+). Be sure to mop up the luscious tomato butter gravy with their Garlic Naan ($3.90+), fresh out of the tandoor. 
To end your meal on a sweet note, get the Gulab Jamun ($5.90+). Comprising deep-fried dough balls which are dipped into syrup, this dessert is sure to satisfy any sweet tooth.
Address: 60 Race Course Road, Singapore 218567
Opening hours: Daily 11am to 11pm
Tel: 6256 2448
Website
Aromas Of India is a halal-certified eatery.
---
2. Madras New Woodlands
---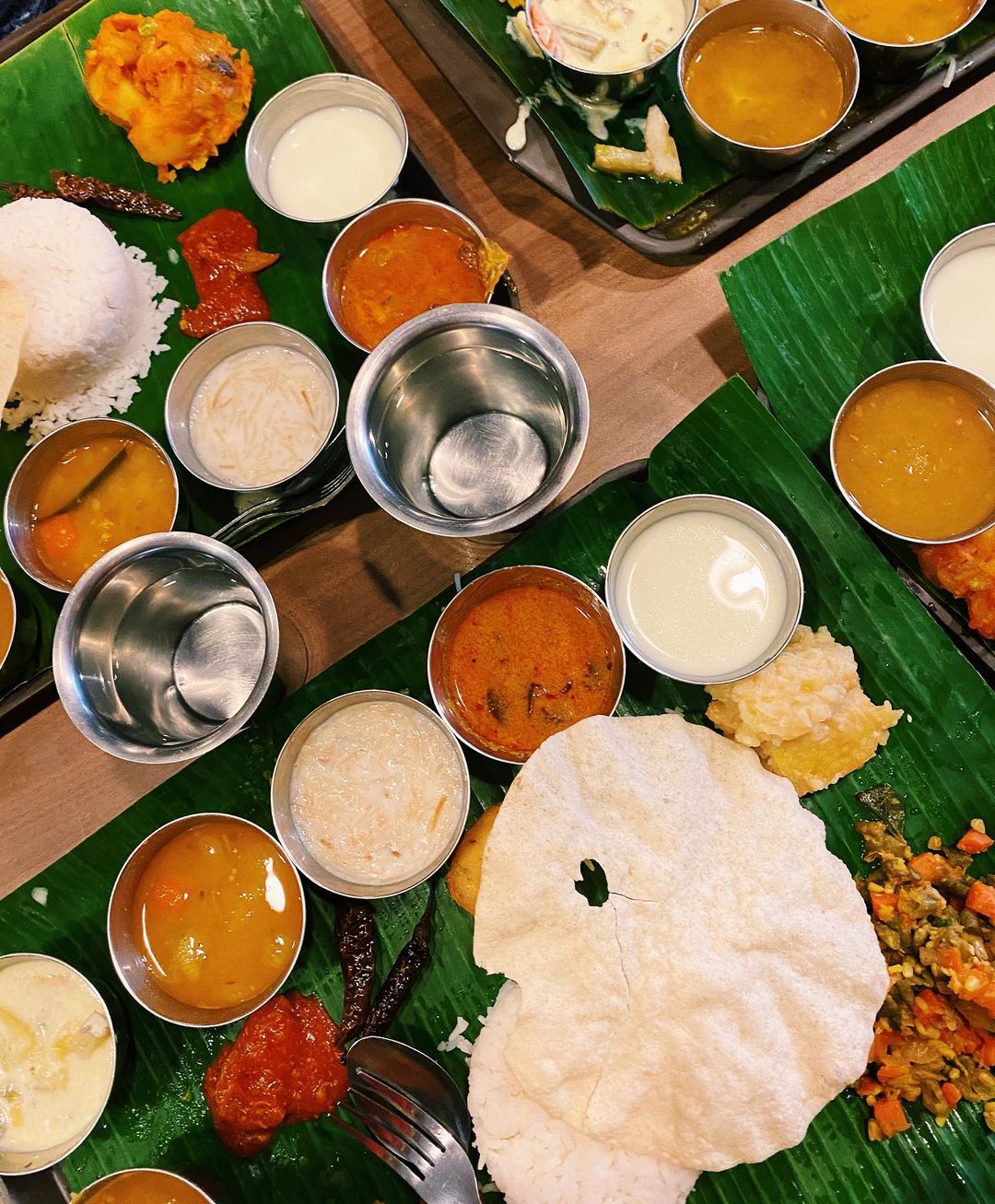 Image credit: @sameeeeeeats
Debunk your notions that vegetarian food is boring with Madras New Woodlands. Serving up plant-based dishes since 1983, this restaurant is a standout amongst the numerous vegetarian eateries in Little India, and for good reason.
Opt for the Mock Meat Biryani ($9.80), which tastes just as good as the real deal. Meanwhile, carb addicts like me can go for the Aloo Gobi Masala ($7.20), with cauliflower and potatoes fried in spices.
Address: 14 Upper Dickson Road, Singapore 207474
Opening hours: Daily 7:30am to 10:30pm
Tel: 6297 1594
Website
Madras New Woodlands is not a halal-certified eatery.
---
3. Mustard Singapore
---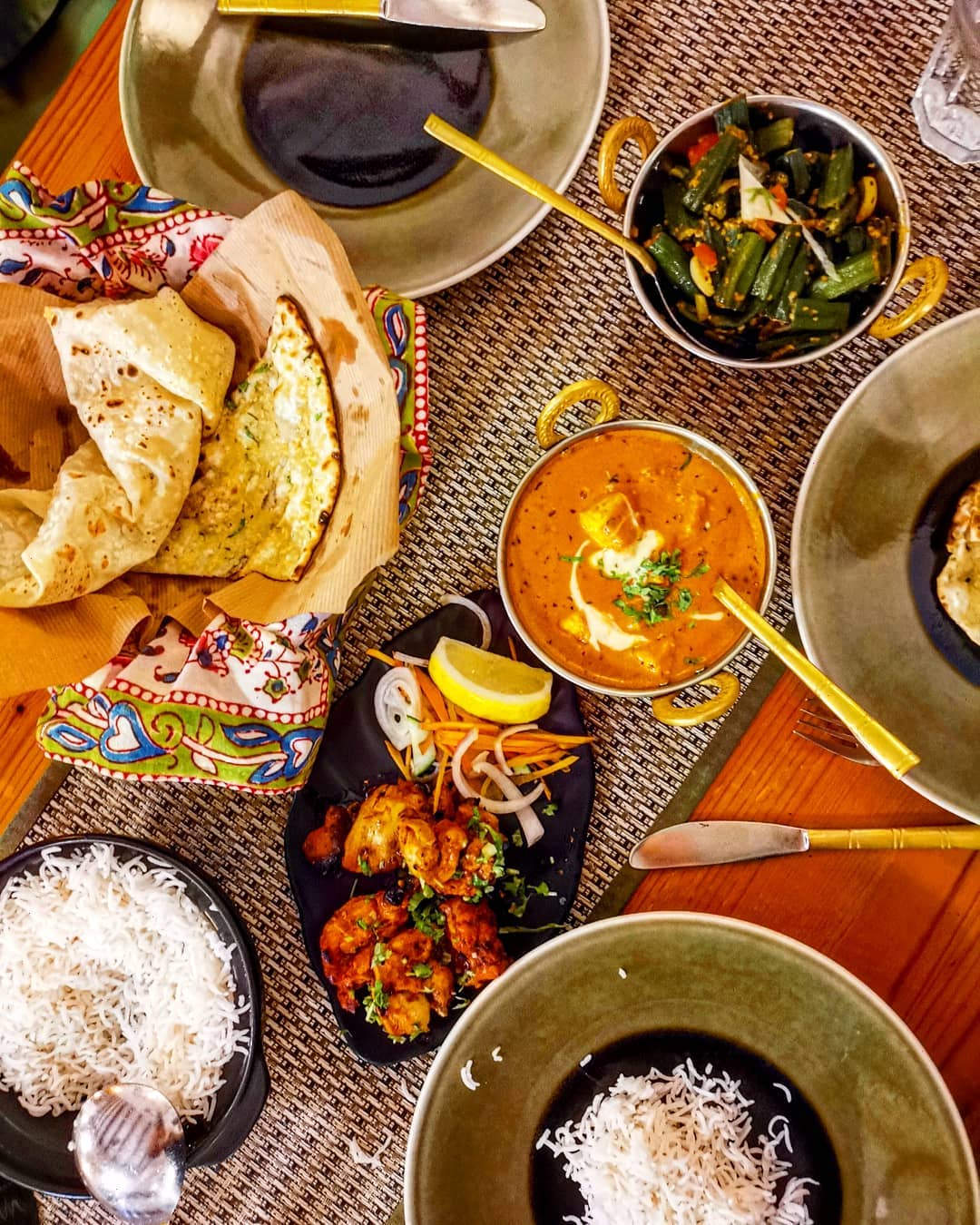 Image credit: @food.she.eats
Priding itself as the first Bengali and Punjabi restaurant in Singapore, Mustard Singapore quotes mustard as the ingredient that ties these two regional cuisines together, hence its name.
Try the Kolkata Special Mutton Biryani ($18.90++) for a taste of the West Bengali capital, with fluffy grains and tender mutton. They also have a multitude of vegetarian options, including the Sarson Da Saag Te Makki di Roti ($15.90++), an iconic Punjabi dish consisting of pureed mustard greens, served with sweetcorn bread.
Address: 32 Race Course Road, Singapore 218552
Opening hours: Sun-Fri 11:30am to 3pm, 6pm to 10:45pm, Sat 11:30am to 4pm, 6pm to 10:45pm
Tel: 6297 8422
Website
Mustard Singapore is not a halal-certified eatery.
---
4. Komala Vilas
---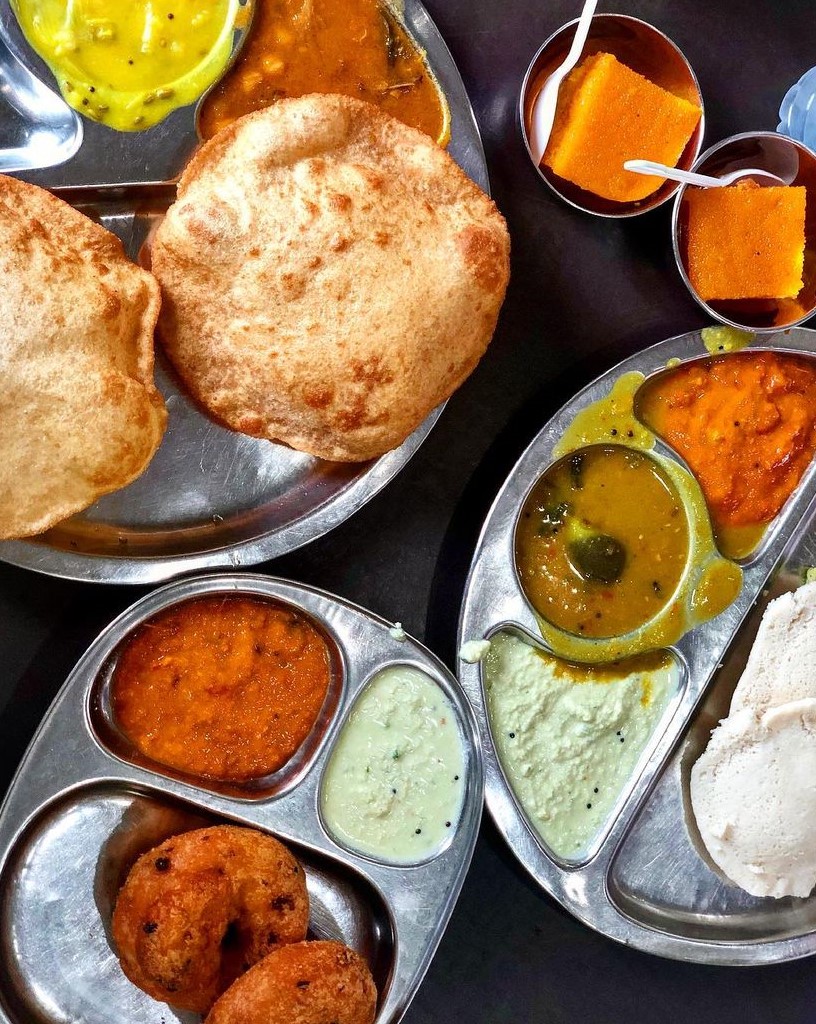 Image credit: @roveenamusic
With origins dating back to 1947, Komala Vilas is one of Singapore's oldest vegetarian Indian restaurants. They specialise in dosas, which are pancakes made out of lentil and rice batter. Get them plain at $2.80 each, and dip into the accompanying chutney and sambar for extra flavour. If not, spice things up with their Masala Dosai ($4)—stuffed with mashed potatoes, it's every carb lover's dream.
Address: 76-78 Serangoon Road, Singapore 217981
Opening hours: Daily 7am to 10:30pm
Tel: 6294 3294
Website
Komala Vilas is a halal-certified eatery.
---
5. Al-Bismi Restaurant
---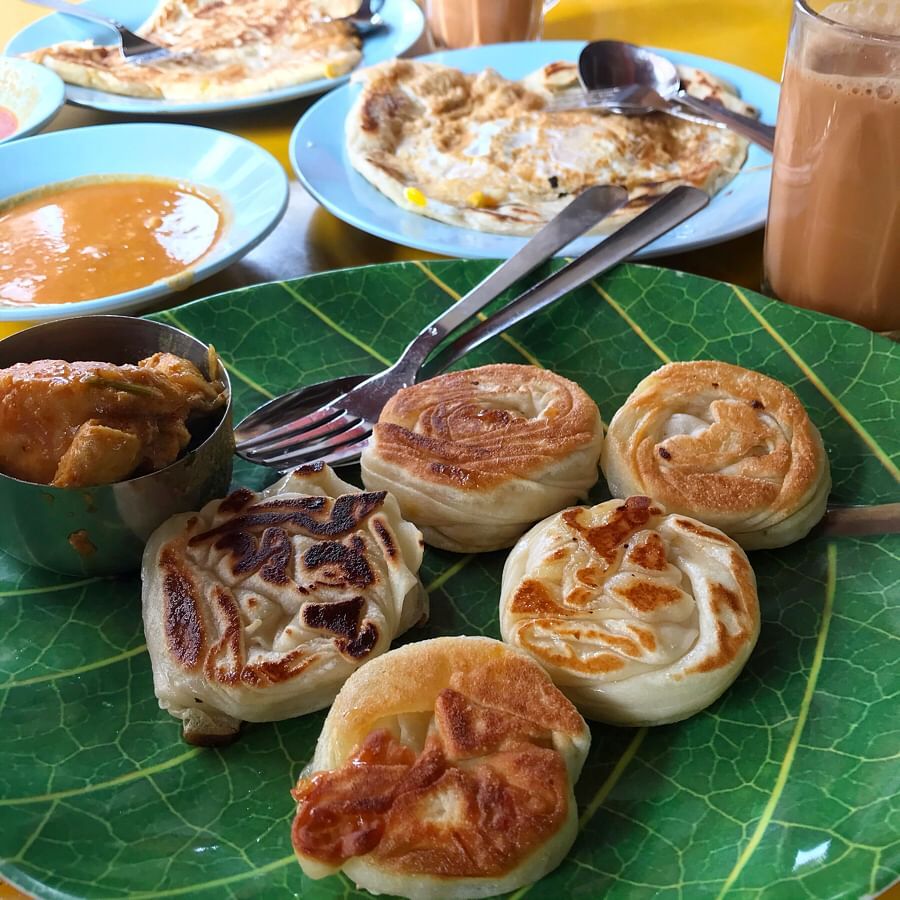 Image credit: @v.jzx
If you are an adamant prata enthusiast, fret not, for Al-Bismi Restaurant has got you covered. 
Their Coin Prata with Chicken ($5.50) comes with five miniature pratas. Sporting crispy outsides and doughy insides, these are easy to pop into your mouth and finish at one go. On the side, get the Fish Tikka ($8) for an alternative protein, with a zesty finish that cuts through the fish.
Address: 41 Dickson Road, Singapore 209513
Opening hours: Daily 24 hours
Tel: 6687 4204
Website
Al-Bismi Restaurant is a halal-certified eatery.
---
6. Banana Leaf Apolo
---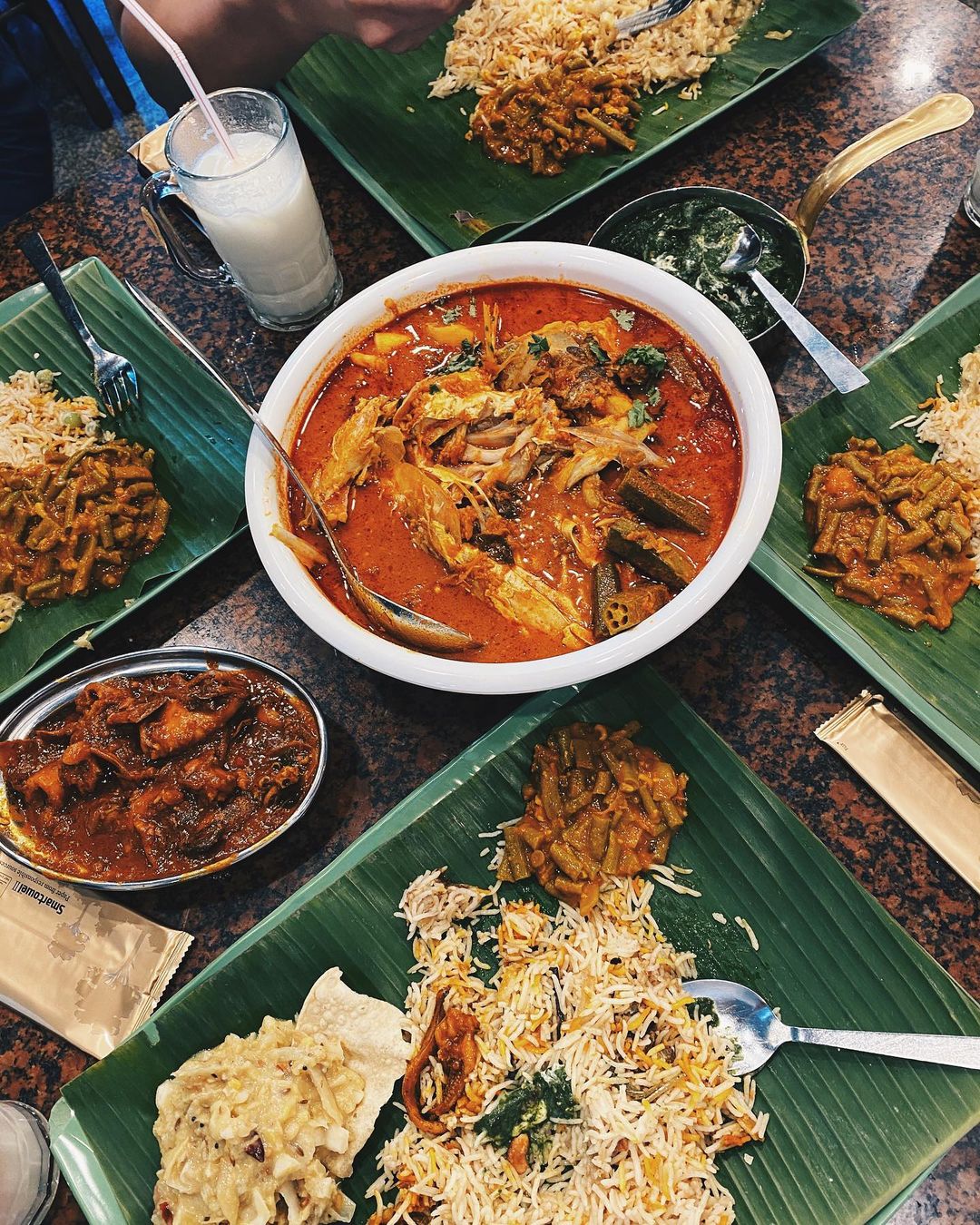 Image credit: @foodieeho
Banana Leaf Apolo is no stranger to the Indian food scene in Singapore, with another outlet in the area besides their Little India Arcade one, and a third branch at Parkway Parade. They believe in serving all their dishes on banana leaves, a traditional way of serving food in India.
Their signature Apolo Fish Head Curry (from $24++) is a must-order, served with a large fish head swimming in a pool of robust curry gravy. Plant-based diners, you don't have to feel left out, with the Vegetable Fried Rice ($9++) that makes for a substantial main.
Address: 48 Serangoon Road, #01-32, Little India Arcade, Singapore 217959
Opening hours: Daily 10:30am to 10:30pm
Tel: 6297 1595
Website
The Banana Leaf Apolo is not a halal-certified eatery.
---
7. Swaadhisht
---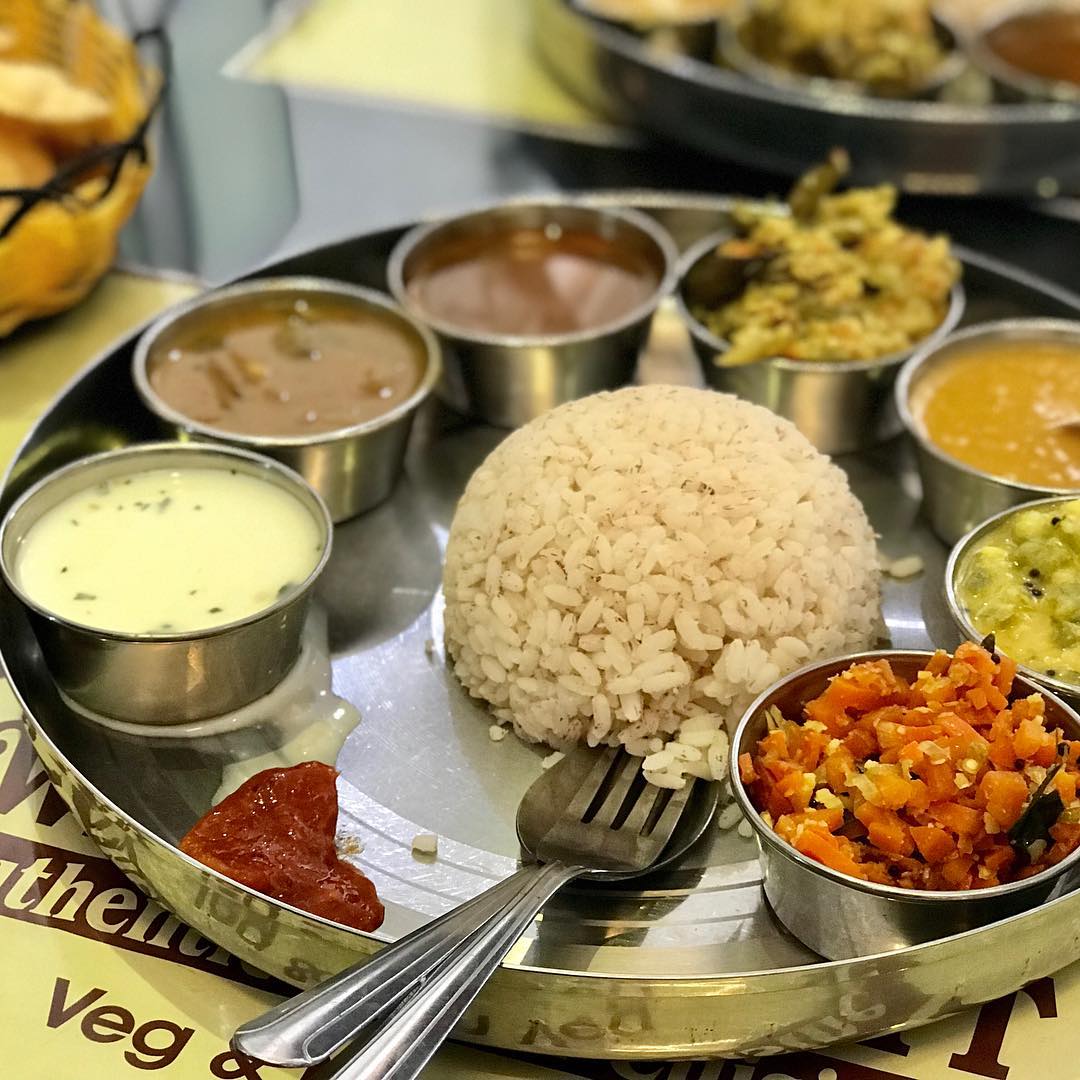 Image credit: @around_india
Kerala is a tropical state in India, and to find its cuisine in Singapore can be rather difficult. Swaadhisht is one of the few restaurants that serve this regional fare. Up your biryani game with their Bamboo Prawn Biryani ($16.80), starring spiced grains cooked in bamboo for a cleaner flavour, alongside succulent prawns. Another must-try is the Ayila Pollichathu ($7.35), a Kerala delicacy of masala and banana leaf. Soft and aromatic, this is perfect to go with rice.
Address: 47 Chander Road, S219546
Opening hours: Daily 11am to 11pm
Tel: 9880 1680
Website
Swaadhisht is not a halal-certified eatery.
---
8. Gokul Vegetarian Restaurant
---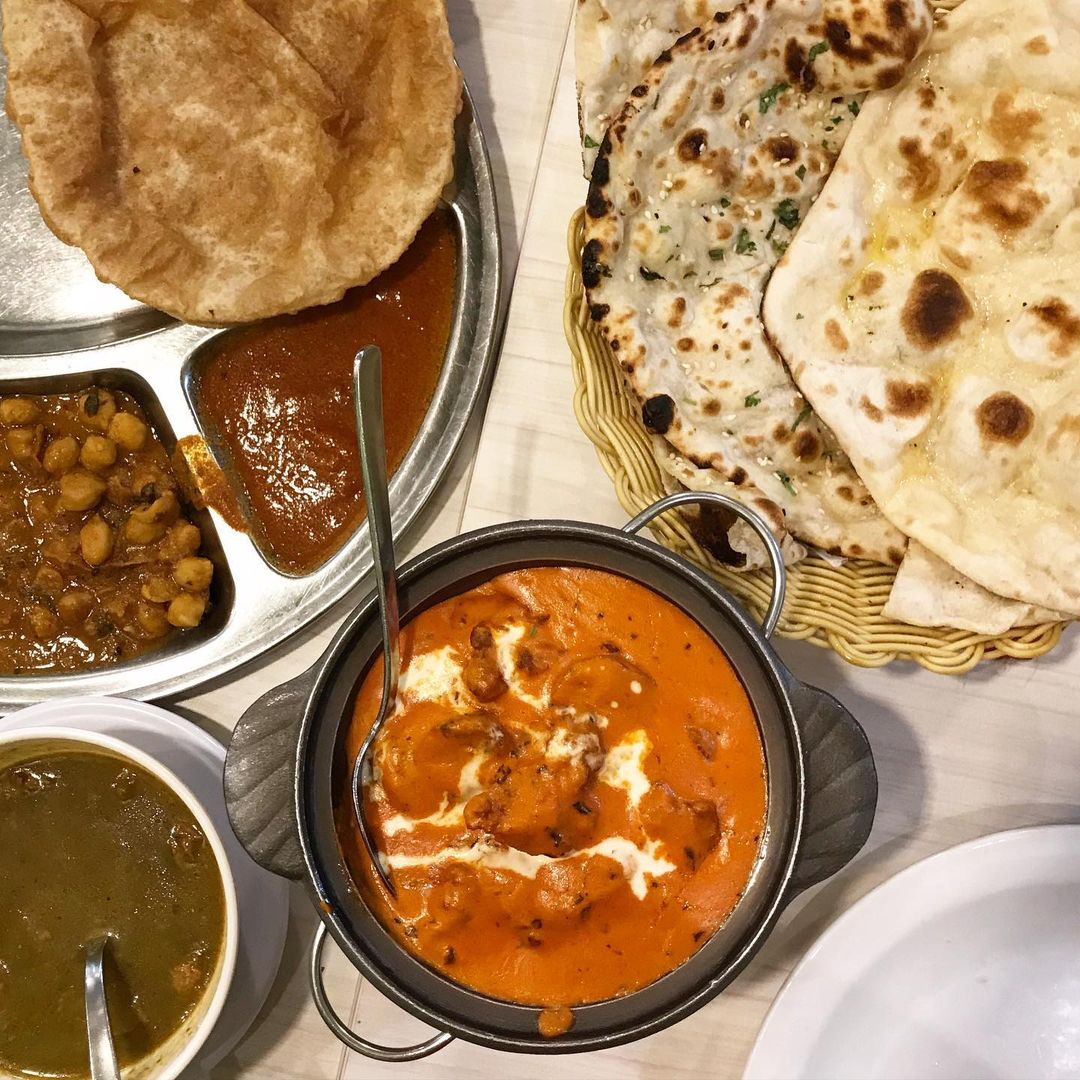 Image credit: @jiakzeh
Another plant-based eatery is Gokul Vegetarian Restaurant, with unique offerings such as their popular Soup Kambing ($6.50++). Replacing the mutton chunks are soya pieces, submerged in a rich broth that's cooked with over 20 spices. For something more familiar, order their Palak Paneer ($10++). This vegetarian North Indian dish stars creamy pureed spinach, flavoured by garam masala, and makes for a good dip with your preferred carb.
Address: 19 Upper Dickson Road, Singapore 207478
Opening hours: Daily 11am to 11pm
Tel: 6396 7769
Website
Gokul Vegetarian Restaurant is not a halal-certified eatery.
---
9. Amber Tandoor Restaurant
---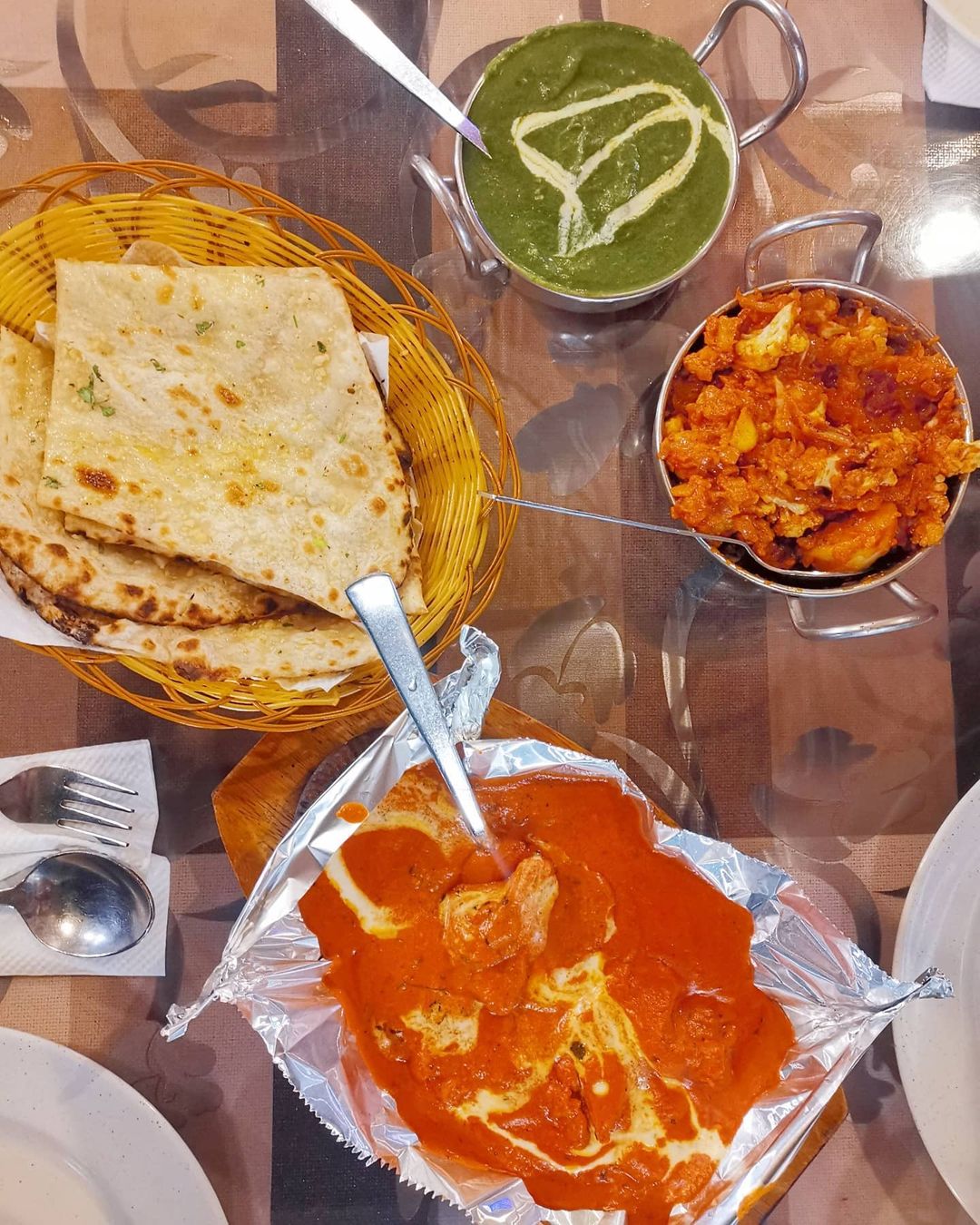 Image credit: @brickredlips
With their proximity on the world map, North Indian and Nepalese cuisine are often served together. Get the best of those worlds at Amber Tandoor Restaurant.
Start your meal with the Lamb Chilli ($14.90+), consisting of lamb cubes stir-fried with Nepalese herbs. For mains, their Tandoori Chicken (from $12+) is a must. Smoky and tender, it lives up to the 'Tandoor' in the restaurant's name.
Address: 195 Serangoon Road, Broadway Hotel, Singapore 218067
Opening hours: Tues-Sun 12pm to 11:30pm
Tel: 6297 3442
Website
Amber Tandoor Restaurant is not a halal-certified eatery.
---
10. Gurkha Palace
---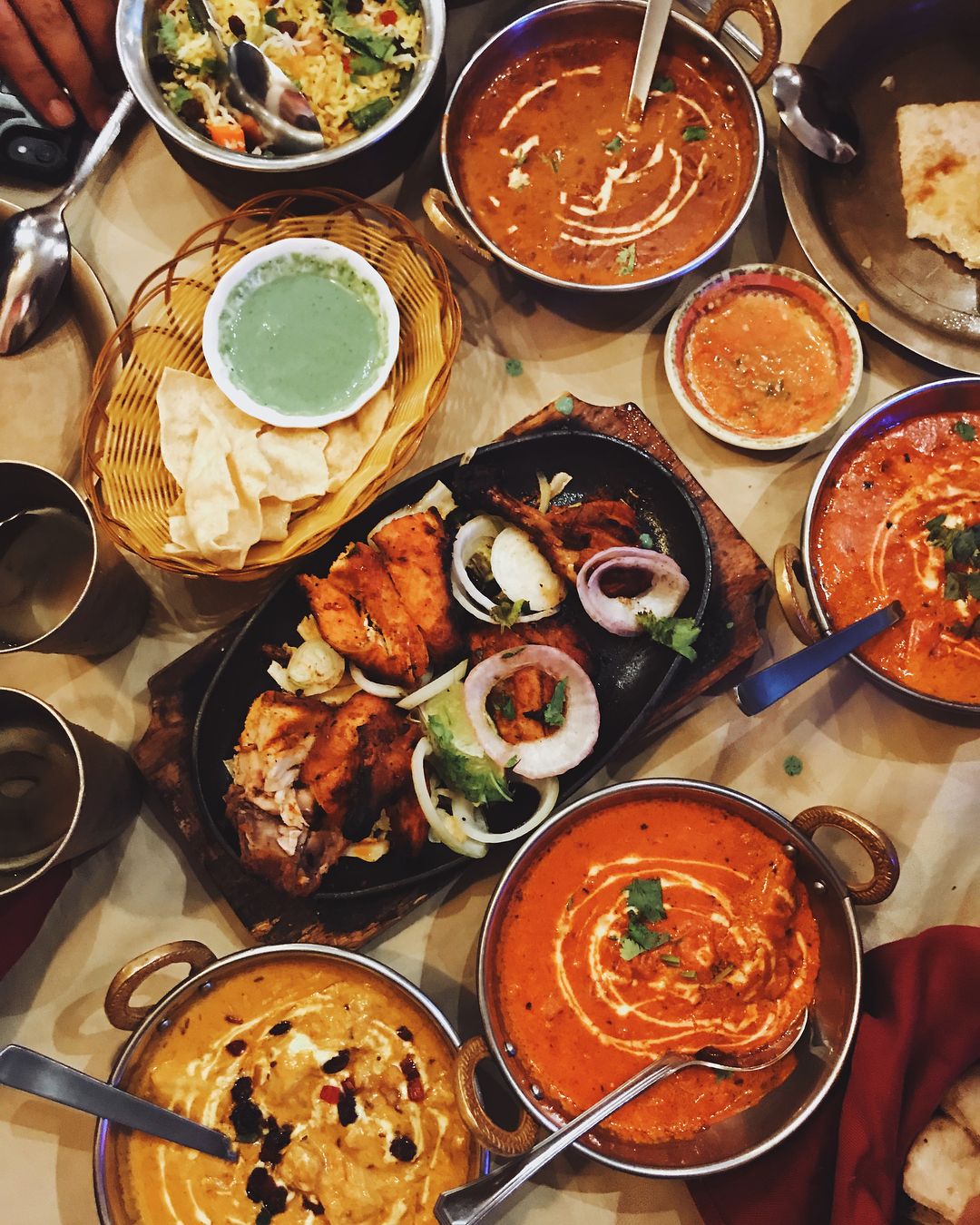 Image credit: @ransalvatin
Gurkha Palace is another eatery that does both Indian and Nepalese cuisine. Decked in elegant Nepalese decor, this restaurant makes for a great date spot, especially if you and your partner enjoy trying new types of food.
Lentils play a big role in Indian cuisine, and this is evident in their Daal Makhani ($9.50+), which combines with red kidney beans to create a luscious gravy. For more vegetarian choices, consider the Mismas Tarkari ($8.50+), starring mixed vegetables cooked in traditional Nepalese style.
Address: 51 Chander Road, Singapore 219548
Opening hours: Mon-Fri 11am to 3pm, 6pm to 10:30pm, Sat-Sun 11am to 10:30pm
Tel: 6292 4316
Website
Gurkha Palace is a halal-certified eatery.
---
Little India Indian food guide
---
Little India is chock-full with traditional eateries, and we have spotlighted 10 places to get authentic Indian food fix. Whether it is cuisine from Bengal, Punjab or Kerala, eat your way through the dynamic South Asian country in Little India.
Mustafa Centre: Cheap And Unique Snacks To Get At The 24-Hour Little India Mall
If you are in the area, check out what snacks to get at the iconic Mustafa Centre, or our Daizu Cafe review, which is further up in Farrer Park, for IG-worthy cafe food.
Daizu Cafe Review: Minimalist Japanese Cafe Has Lemon Miso Eggs Benedict And More Near Farrer Park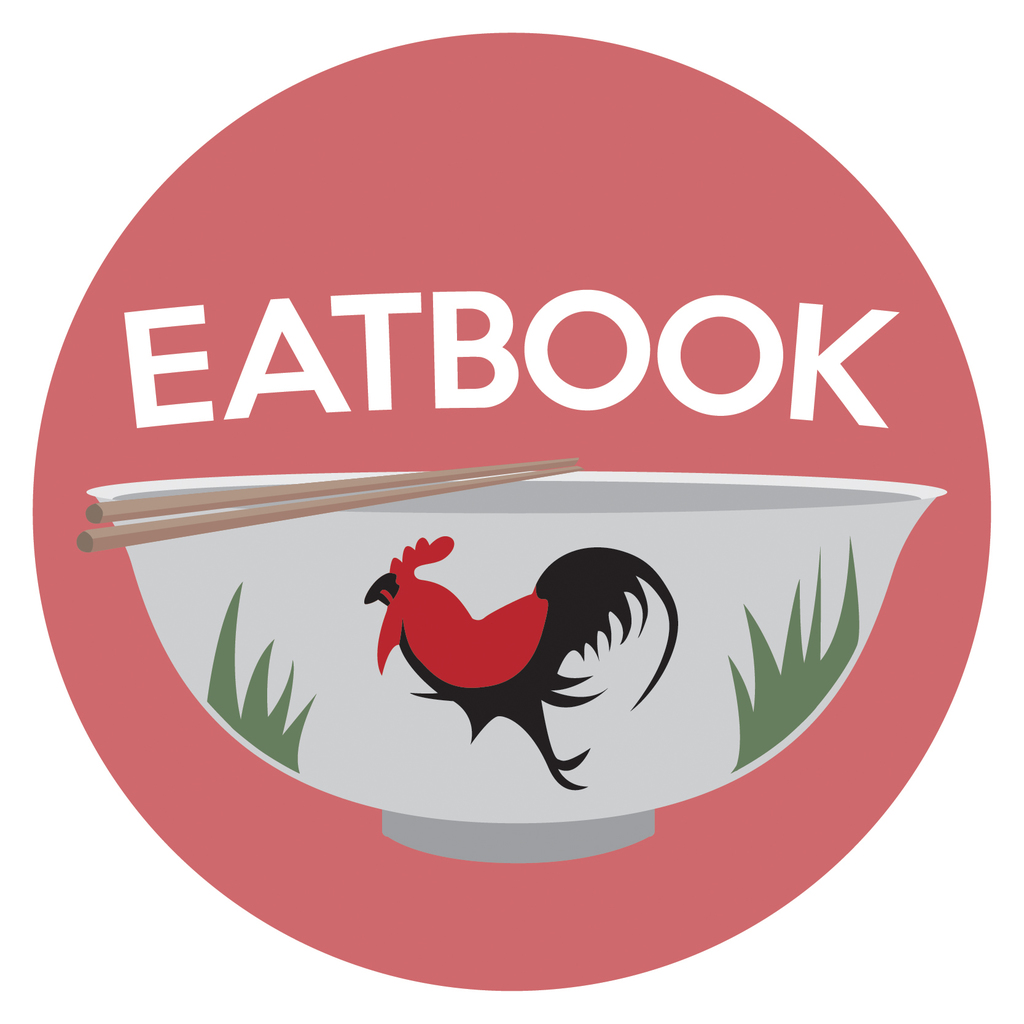 Drop us your email so you won't miss the latest news.