---
Underrated Marsiling food to try
---
Unless you regularly visit JB, you'll rarely find yourself in the secluded neighbourhood of Marsiling. Located near Woodlands Checkpoint, this hidden gem is a popular supper hotspot after a full-day excursion to JB. From traditional herbal bak kut teh to delicious roast meats, here are our top nine Marsiling food joints from the area! 
---
1. Hong Ji Claypot Bak Kut Teh
---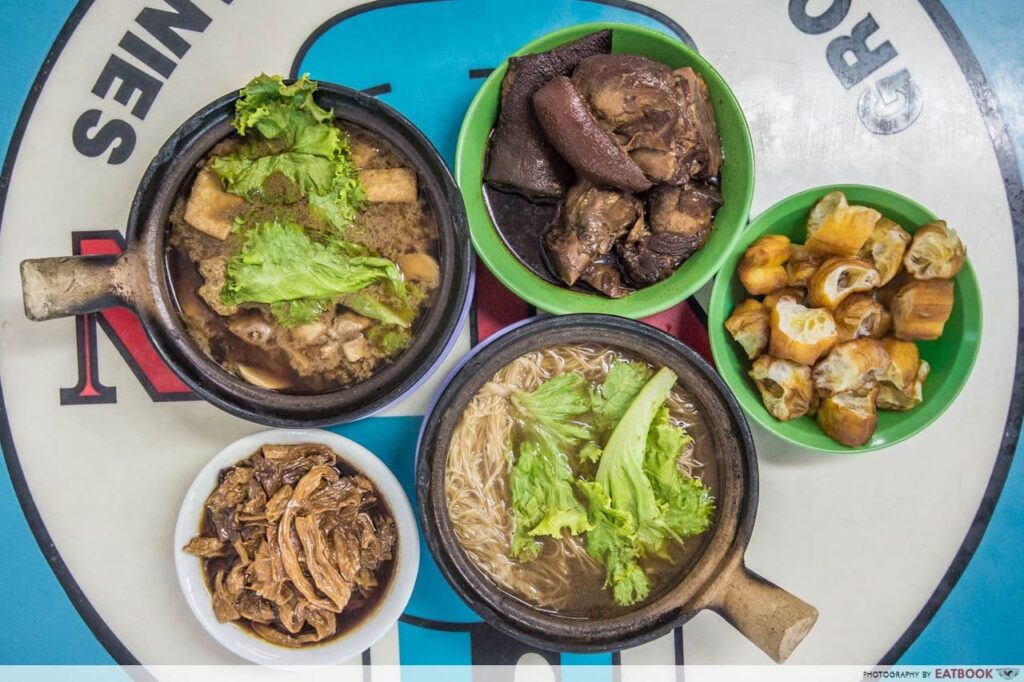 No Marsiling food roundup will be complete without Hong Ji Claypot Bak Kut Teh. This hawker stall may be closer to JB than Pasir Ris, but Easties still flock to this OG branch for a piping hot bowl of Claypot Bak Kut Teh Mixed ($5.50). Effusing a comforting fragrance of dang gui (Chinese angelica root), the broth offers a harmonious marriage of herbal sweetness and porky richness. 
Check out our review of Hong Ji Claypot Bak Kut Teh! 
Hong Ji Claypot Bak Kut Teh Review: $5 Herbal Claypot Bak Kut Teh At Thomson
Address: 19 Marsiling Lane, #01-329, Teo Chap Bee Eating House, Singapore 730019
Opening hours: Daily 8am to 9:30pm
Website
---
2. Al-Ameen Eating Corner
---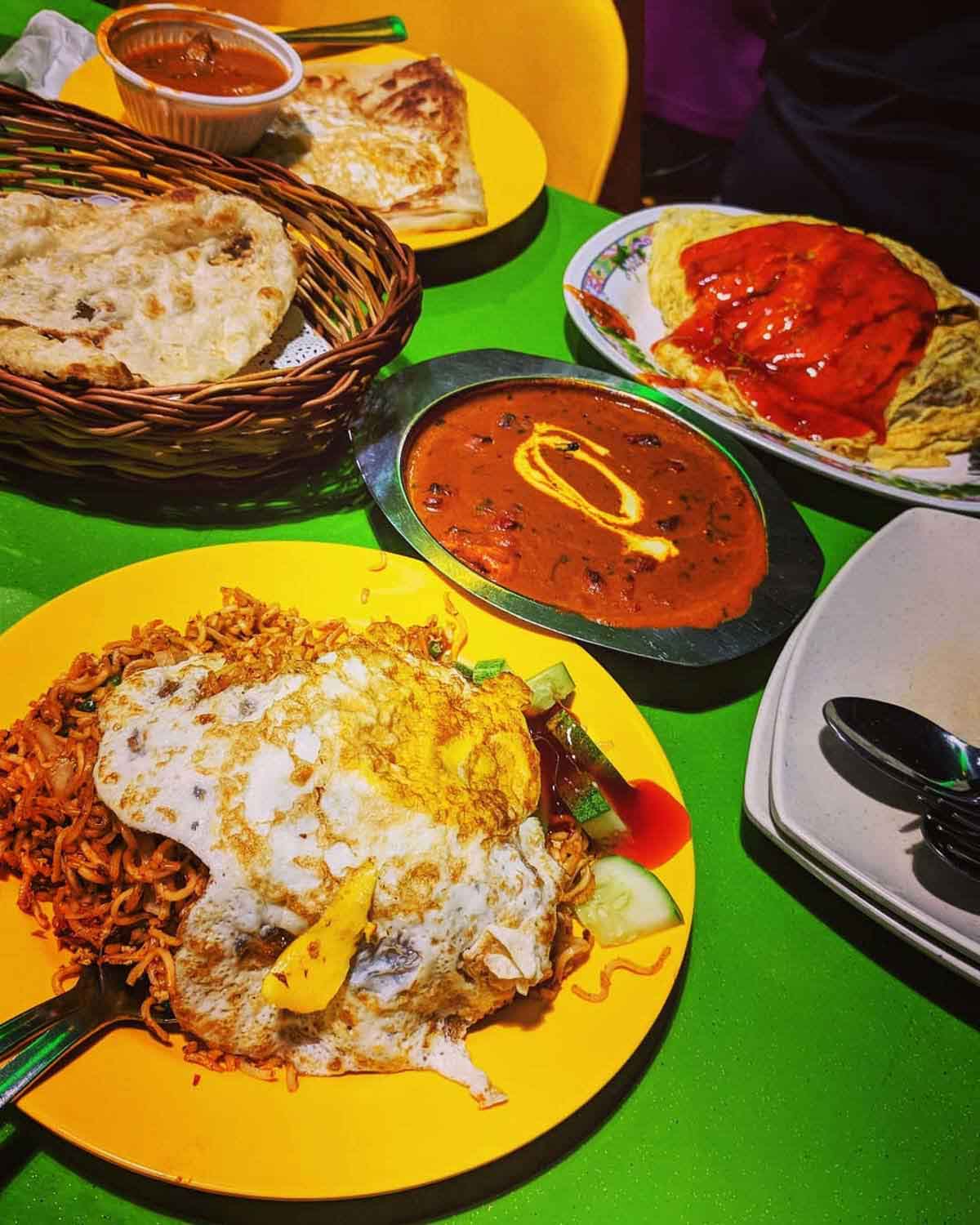 Image credit: @nazrul.kun
Featuring stacks of Roti Prata ($1) and plates of Maggi Goreng ($4)—the calorific selections at Al-Ameen Eating Corner are my guilty answer when supper cravings strike. A midnight haunt among locals, this homely spot is best-known for their killer pairing of Garlic Naan ($2.20) and Butter Chicken ($7), featuring fluffy and stretchy flatbread dipped in a creamy and luxurious gravy.
10 24/7 Restaurants So You And Your Friends Can Eat Out All Day And Night
Address: 35 Marsiling Industrial Estate Road 3, #01-01, Singapore 739257
Opening hours: Daily 24 hours
Tel: 6366 1740
---
3. (Fushi) Traditional Roasted Wanton Mee
---
Image credit: @swimruncycle
I can't go a week without chowing down on a sinful plate of Char Siu Siu Yok Rice ($4) from (Fushi) Traditional Roasted Wanton Mee. Yes, their roast meats are that good. Adorned with a biscuit-like crust, their chewy siu yok satisfies the palate with its rich and savoury notes. 
Impressive as the roast pork belly is, their drool-worthy char siew is undoubtedly the main attraction here. Juicy, slightly fatty, and lifted by a caramelised glaze, this rich and luscious treat always leaves me yearning for more.
Address: 4 Woodlands Street 12, #01-01/02, Marsiling Mall, Singapore 738632
Opening hours: Daily 11am to 9pm
Tel: 9237 8157
Website
---
4. Ye Lai Xiang Laksa
---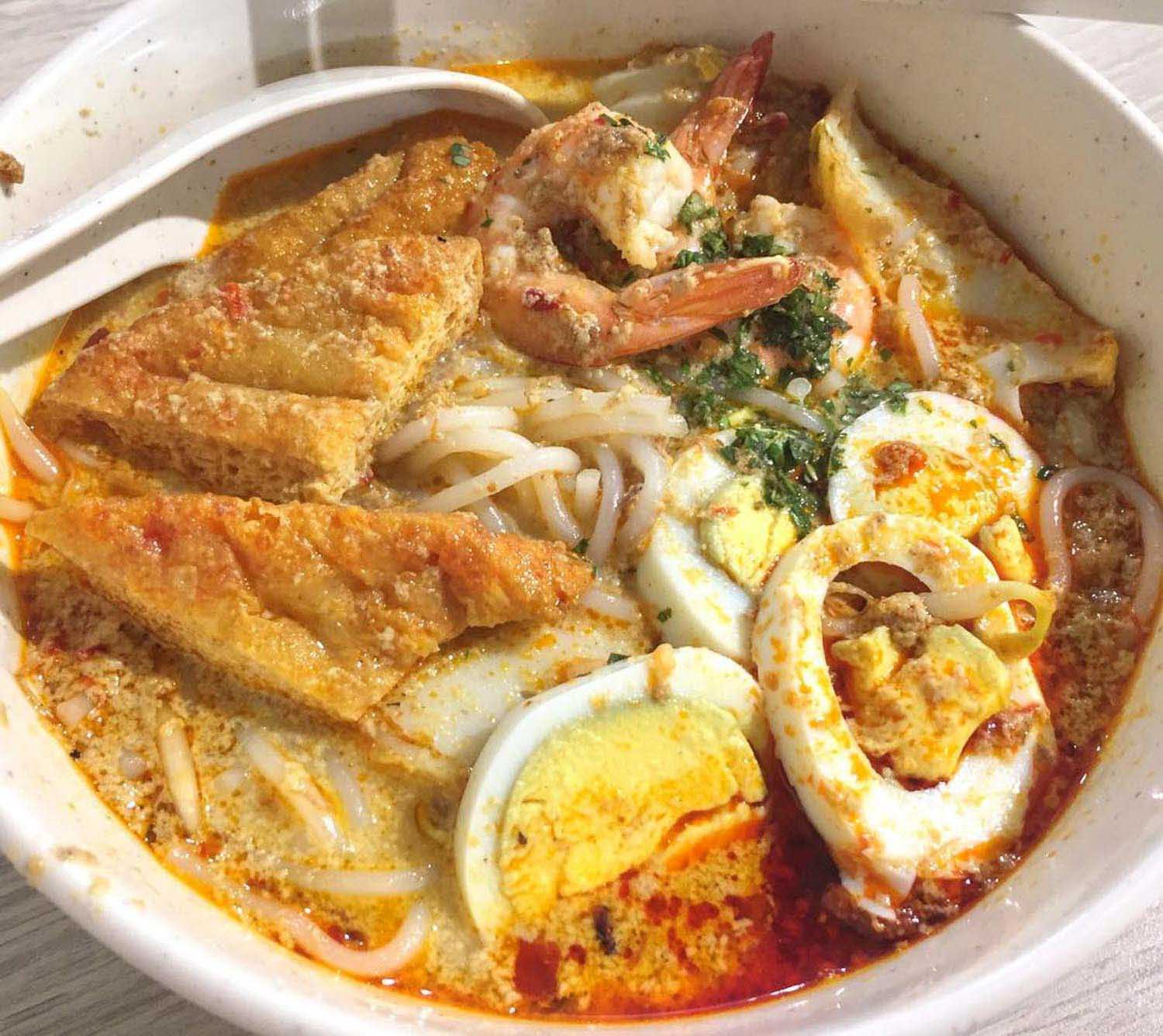 Image credit: @henryteo67
You don't know what lemak is until you've tasted the rich Laksa ($3/$3.50) from Ye Lai Xiang Laksa. Enriched by a generous dose of coconut milk, their thick curry envelopes the palate with waves of creamy sweetness. Distinct accents of hae bi (dried shrimp) also underline the broth, pimping it up with its rich umami flavour. For a slightly spicier edge, mix a dab of sambal chilli into their broth. 
Address: 4 Woodlands Street 12, #01-73, Marsiling Mall Hawker Centre, Singapore 738632
Opening hours: Fri-Wed 8am to 8pm
---
5. Yan Ji Seafood Soup
---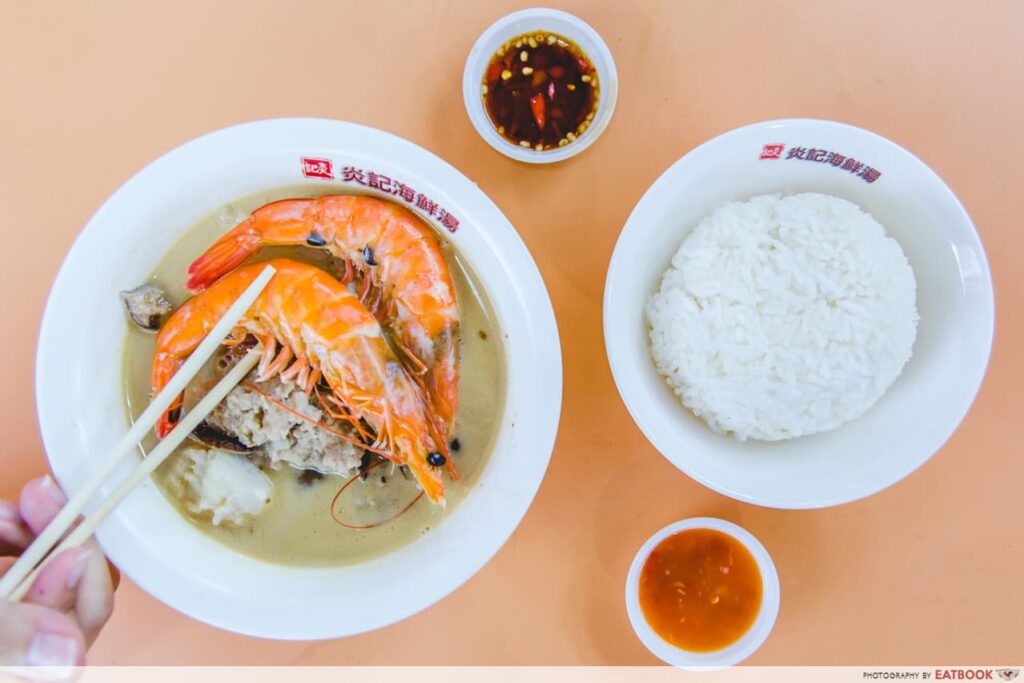 With endorsements from various celebrities and multiple outlets across Singapore, Yan Ji Seafood Soup is one of the better-known names in this list. Regulars rave about their Crayfish Seafood Soup ($10/$12/$14), which features generous amounts of prawns, crayfish, dory fish, and meatballs. Special mention goes out to these huge lumps of minced meat, which are stashed with mushrooms for a bouncier bite. 
Address: 4 Woodlands Street 12, #01-26, Marsiling Mall Hawker Centre, Singapore 738620
Opening hours: Tue-Sun 11am to 8:30pm
Tel: 9798 5886
Website
---
6. Citrus By The Pool
---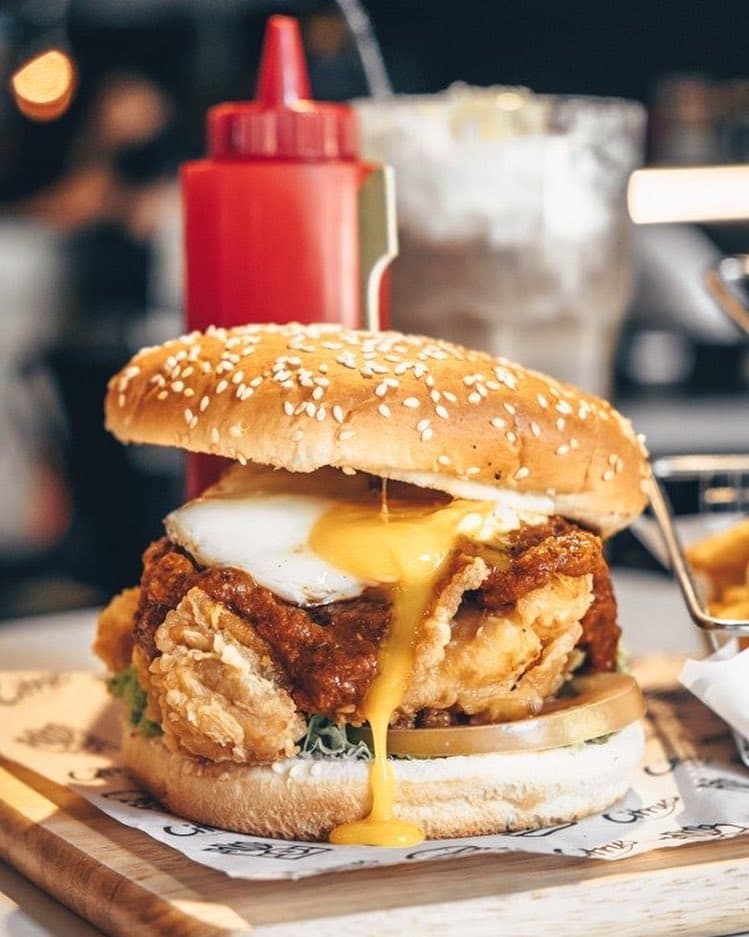 Image credit: @thehalaleater
With attractively plated dishes and huge milkshakes on the menu, Citrus By The Pool seems out of place in a neighbourhood swimming complex. However, the cafe's odd location also contributes to its overall homeliness. Relax after a swim with a slew of hearty mains, including their aptly named Shiok Burger ($12.90+). Toasted sesame buns cushion the crispy chicken cutlet and crisp onion rings, such that every bite produces a varied and satisfying crunch.
Address: 3 Woodlands Street 13, Woodlands Swimming Complex, Singapore 738600
Opening hours: Mon-Fri 11am to 11pm, Sat-Sun 9am to 11pm
Tel: 6366 6581
Website
Menu | Full list of locations
---
7. AFE Delights Hainanese Boneless Chicken Rice
---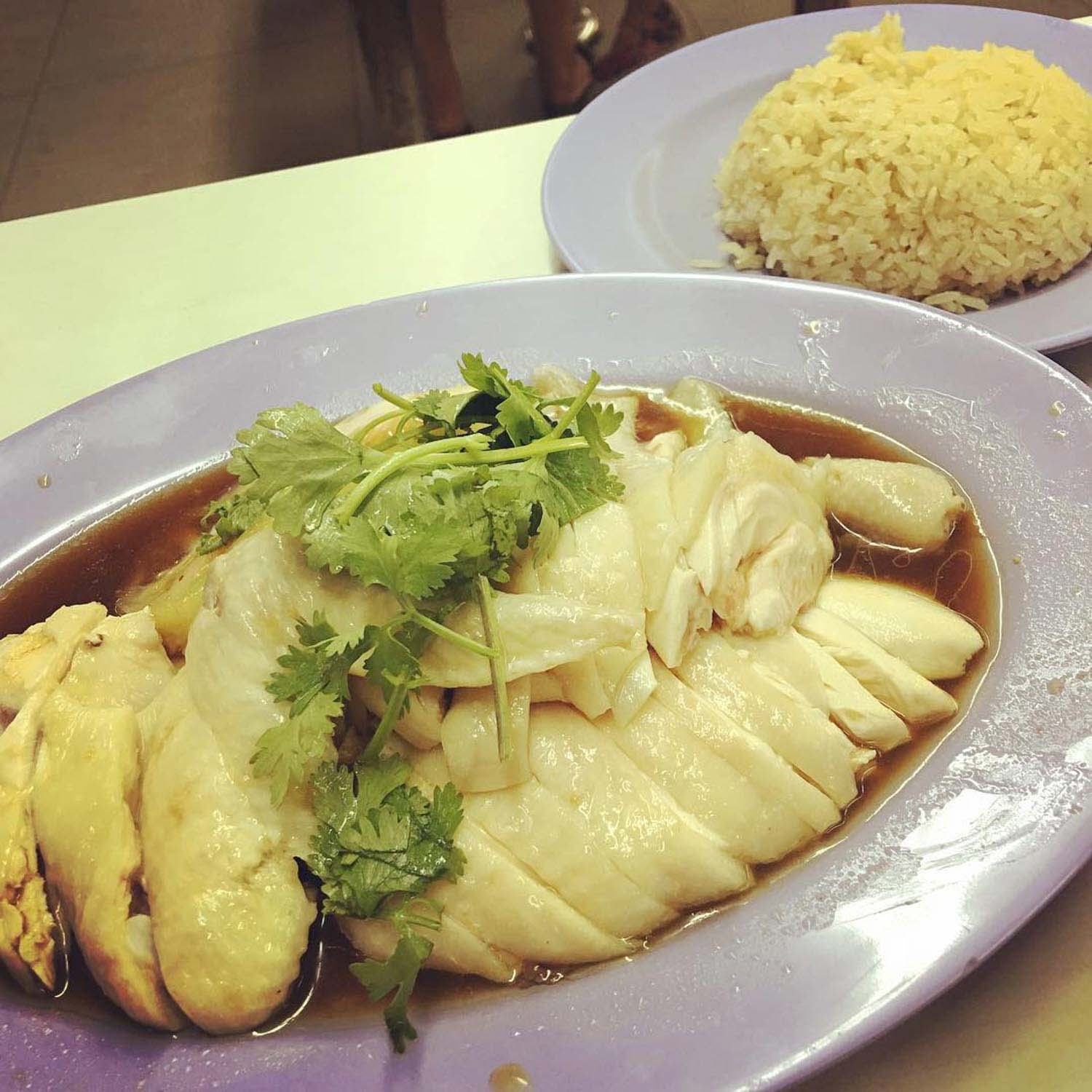 Image credit: @owenskb
Hidden within rows of HDB flats, AFE Delights Hainanese Boneless Chicken Rice is one of Marsiling's best kept secrets. Bathed in a delicious mix of soy and oyster sauce, their tender Steamed Chicken ($12/$14) unfurls in a burst of sweet and salty flavours. A dollop of achar saves the meat from turning into a one-dimensional dish, refreshing the palate with its zesty kick.
Address: 304 Woodlands Street 31, #01-125, Singapore 730304
Opening hours: Daily 10am to 5pm
---
8. Yassin Kampung
---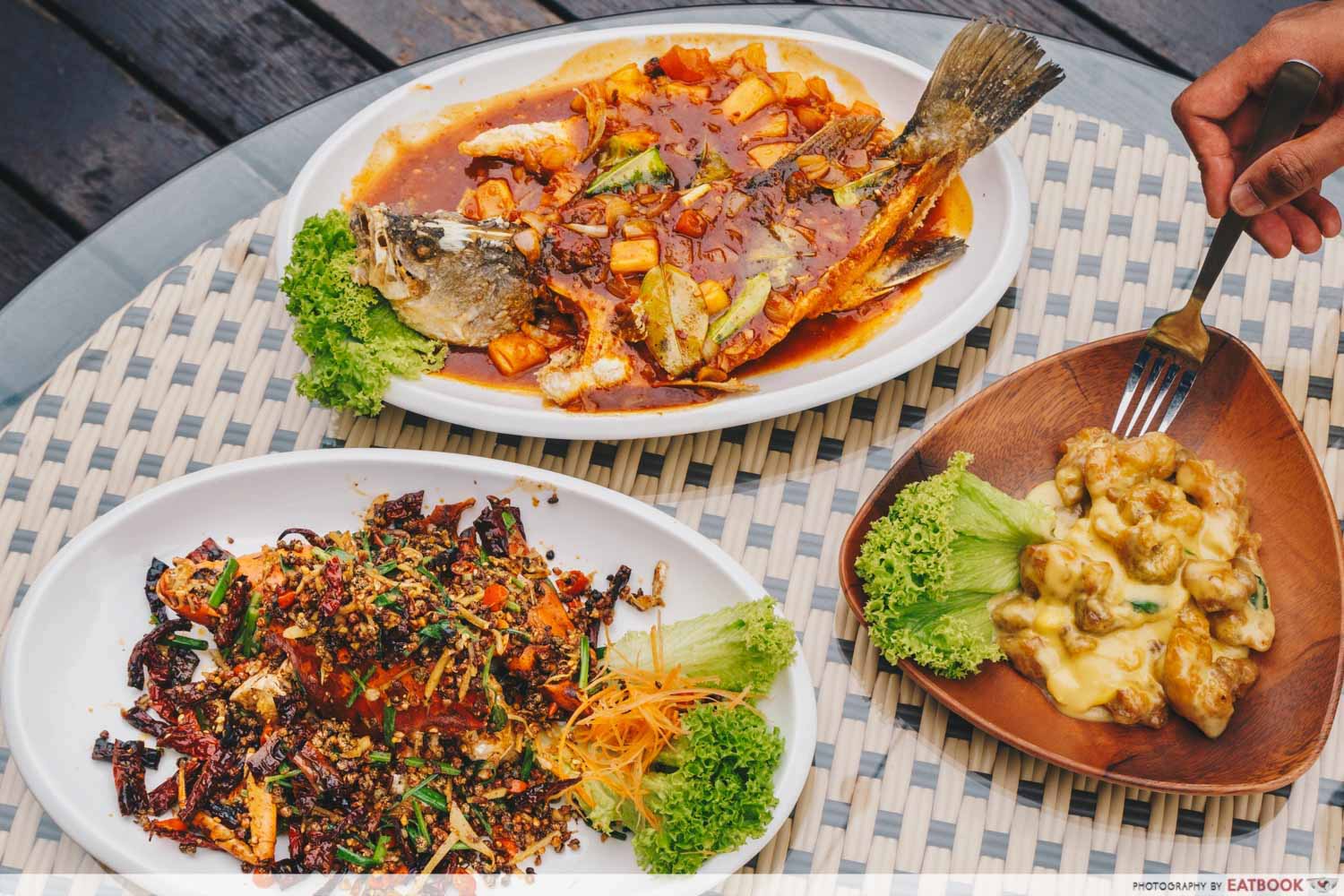 The head chef of Yassin Kampung, Chef Yassin Ng, possesses more than 30 years of experience, so you can expect his inventive creations to impress. Rally your durian-loving friends to try his novel Kampung Durian Chicken ($20++/$30++). The King of Fruits' unique flavour takes centre stage here, bolstering the fried chicken with its creamy sweetness.
Check out our review of Yassin Kampung!
Yassin Kampung Review:  Halal Zi Char Restaurant Serving Durian Chicken And Ma La Crab
Address: Blk 210 Marsiling Crescent, #01-01/03, Singapore 730210
Opening hours: Mon-Thur 11am to 12am, Fri-Sun 11am to 1am
Tel: 6717 1717
Website
Full list of outlets
---
9. Ah Keat Pig's Organ Soup Kway Chap
---
Image credit: @kengleeyeo
Another off-the-beaten-track gem, Ah Keat Pig's Organ Soup Kway Chap has earned plaudits for their well-prepared Kway Chap ($4). Meticulously cleaned, the pork intestines are free of residue and shine with their meltingly soft texture. Equally impressive is their braised pork belly. The ridges of fat and meat seem to melt into one, forming a pool of buttery, subtly herbal, and savoury flavours.
Address: 211 Marsiling Crescent, Singapore 730211
Opening hours: Daily 9am to 9pm, closed on alternate Wednesdays.
---
Marsiling food gems that are worth the trip up North
---
Spice up your weekend with something different and grab a few friends to check out these Marsiling food places. If you are searching for more hidden gems in the North, check out these 10 places in Yew Tee. 
Whether it's piquant pots of curry fish head or Western-fusion creations, these delicious eateries will prove that Yew Tee isn't just the ulu neighbourhood near Choa Chu Kang. 
10 Yew Tee Food Places That Prove It Is Not Just The Ulu Neighbourhood Near Choa Chu Kang