Famous Ming Fa Duck Rice in Hougang has braised pig skin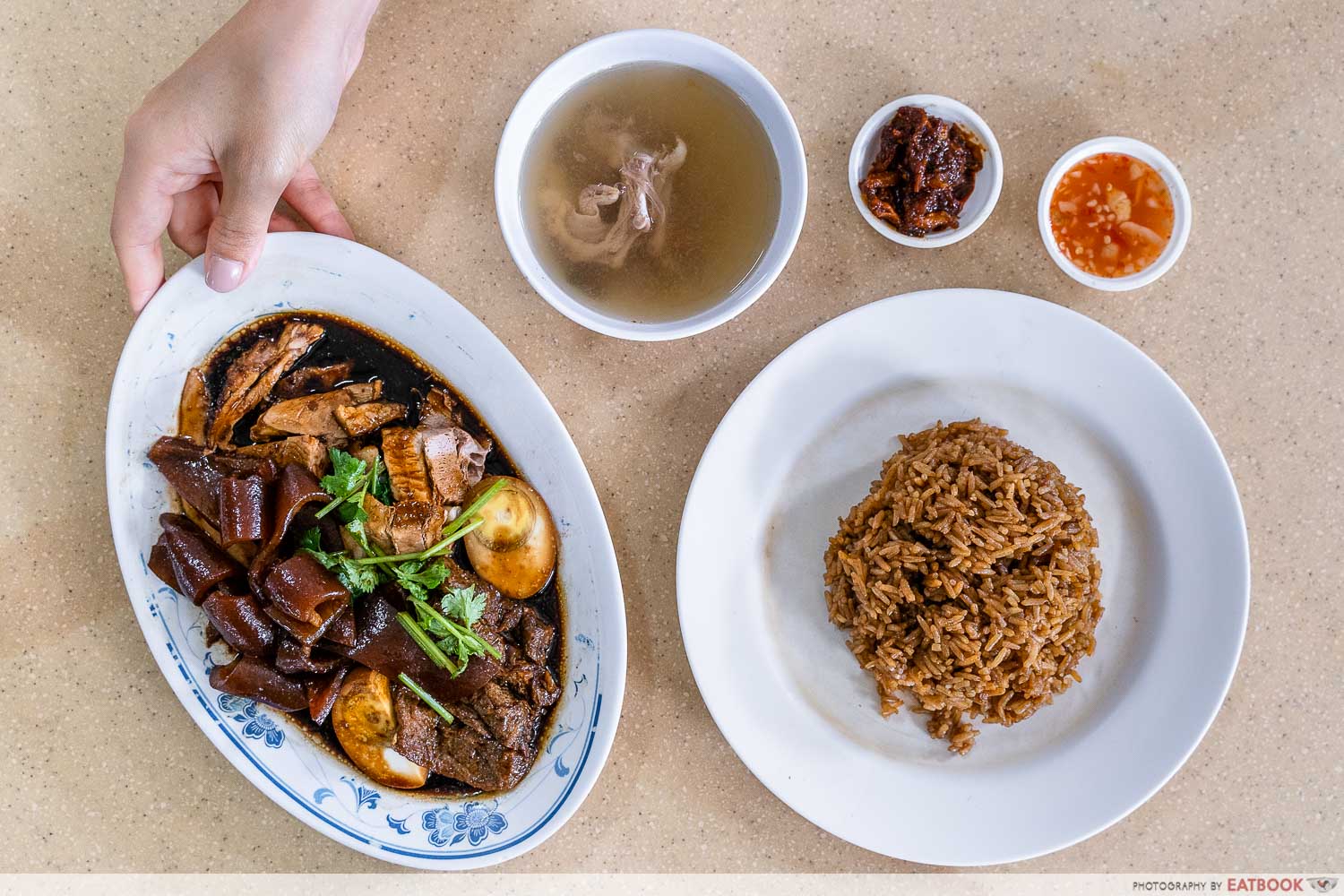 When my colleague got wind that I was heading to Hougang for Ming Fa Duck Rice, he got really excited—"You must order the pork skin. My squadron would order 30 packs of duck rice with pork skin and everyone couldn't get enough of it. And the ikan bilis chilli—that's FOC."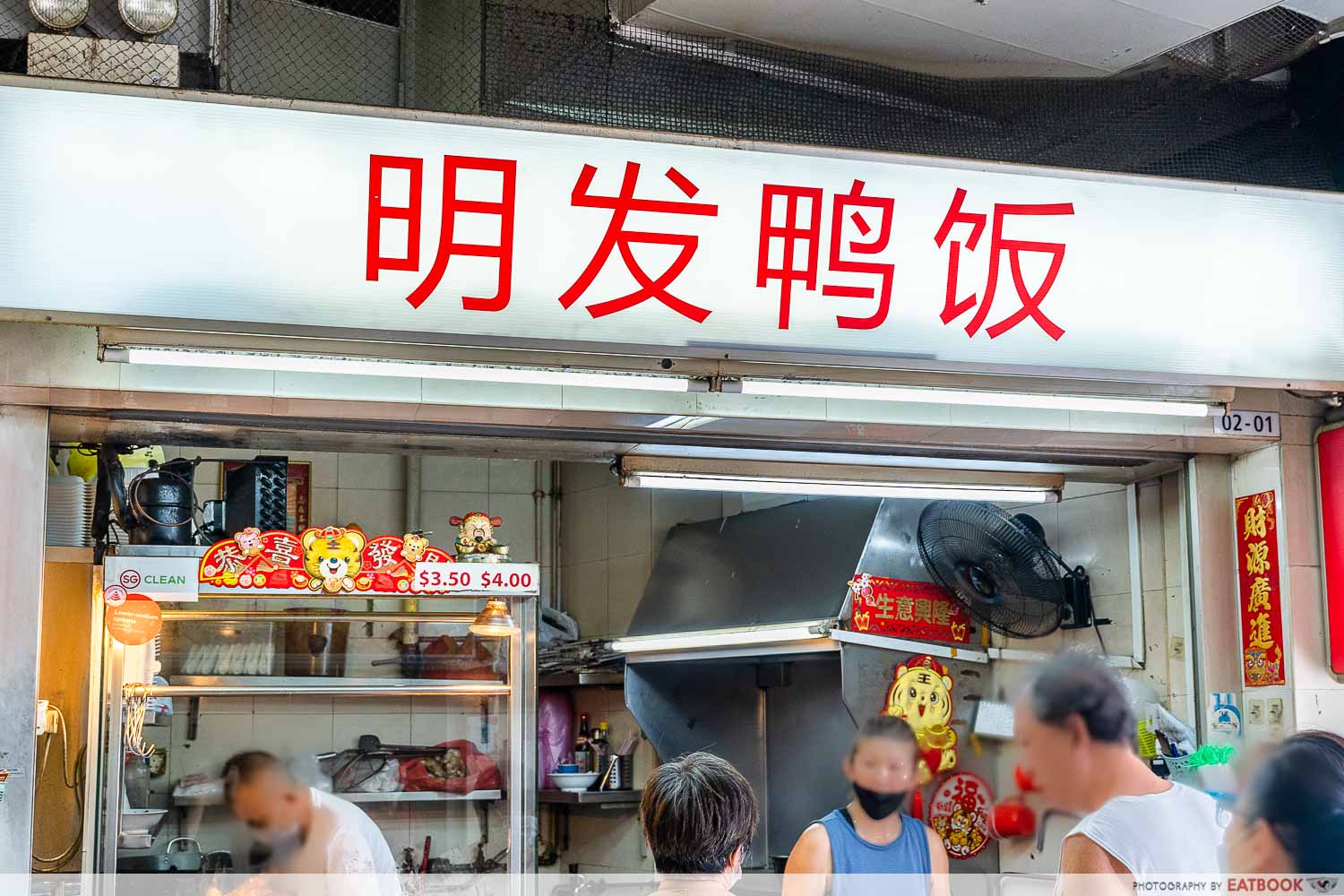 Previously situated at Defu Lane up till about eight years ago, Ming Fa Duck Rice attracts hoards of diners each day at their current Hainanese Village Centre location. In fact, they only operate for five hours each day, though they're usually sold out before that.
Food at Ming Fa Duck Rice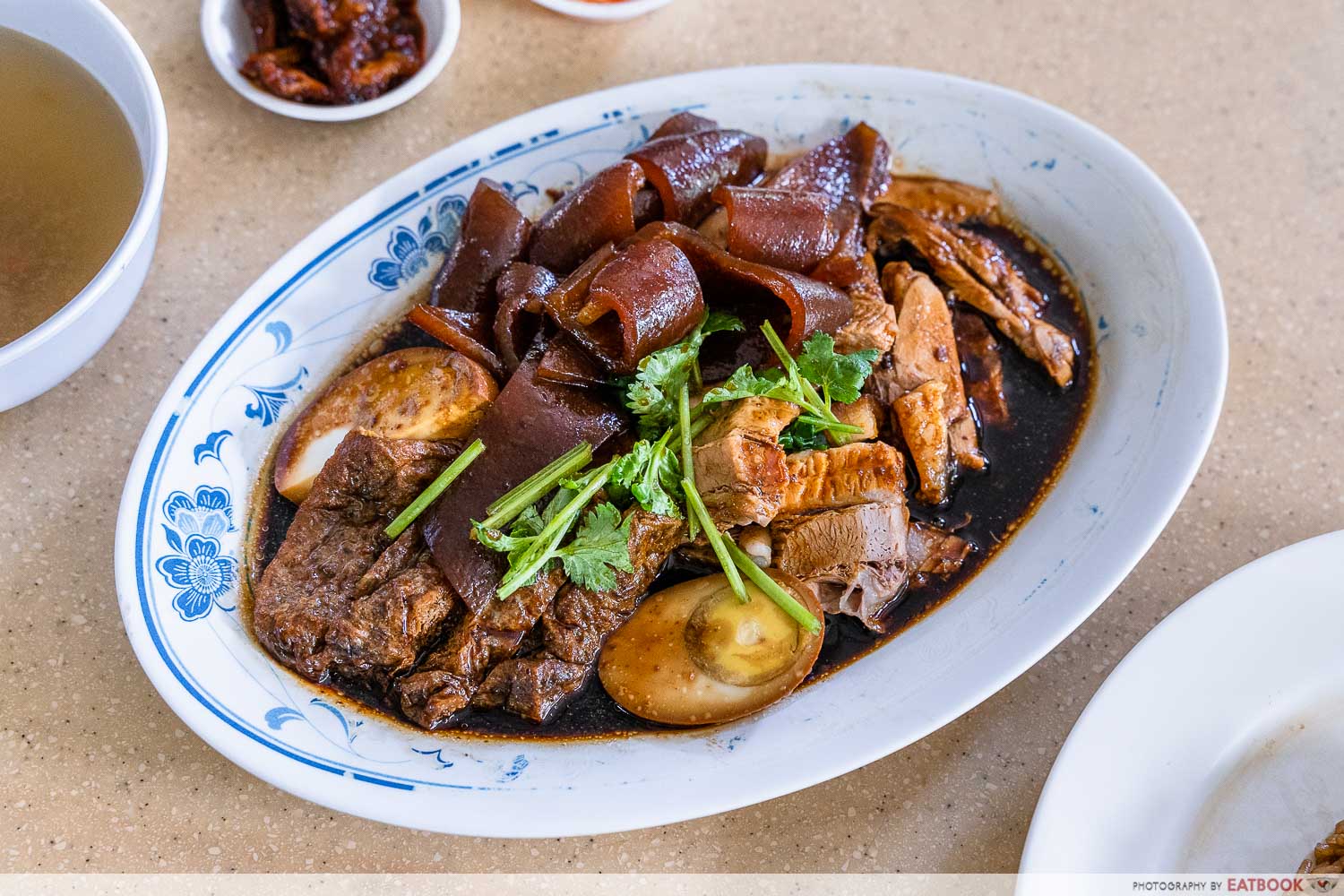 If you're really here just for Duck Rice, there are two sizes you can go for: $3.50 and $4.50. These options get you a plate of sliced braised duck, another of rice, and a small bowl of soup.
Otherwise, let the auntie that you'd like a Platter (from $6)—or just point to what everyone else is having—and indicate which braised items you'd like. She'd initially left out pig skin in my order and was surprised when I asked for it to be added on. There's also the usual suspects of braised egg, tau pok, and tau kwa.
Since Ming Fa is a duck rice stall, we naturally began with just that: the braised duck. I hadn't requested a specific cut, so some slices were rougher and drier than others. What it had going for it, though, was how thoroughly the savoury flavours of the braise had permeated the meat.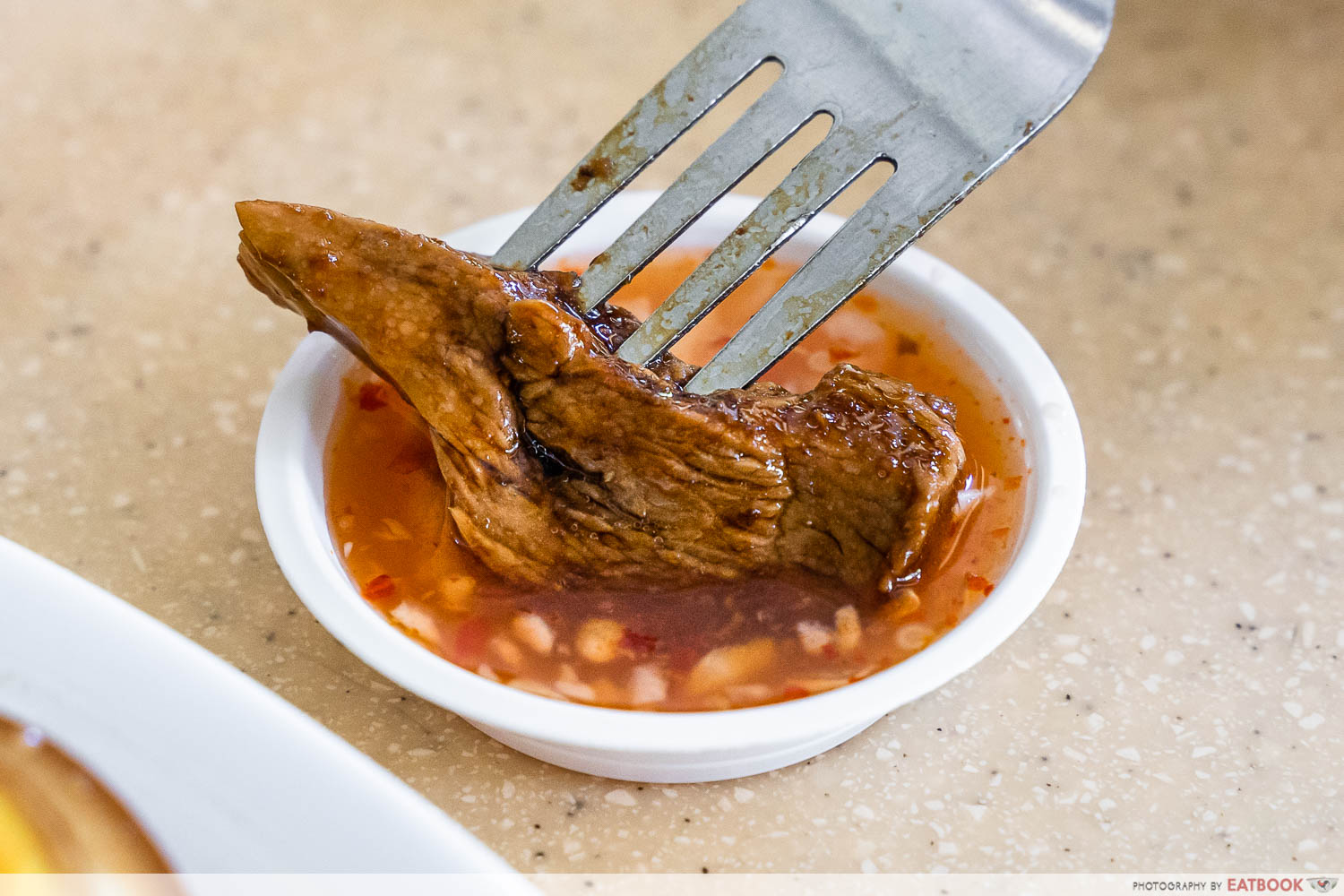 There are two kinds of chilli at the stall, which you help yourself to while waiting for your order. The first of these is a thin, watery garlic chilli, which packs more of a punch than it looks. It also provided a light sourness that balanced out the heavier notes of the braise. If you don't like raw garlic, you might want to pass this dip over.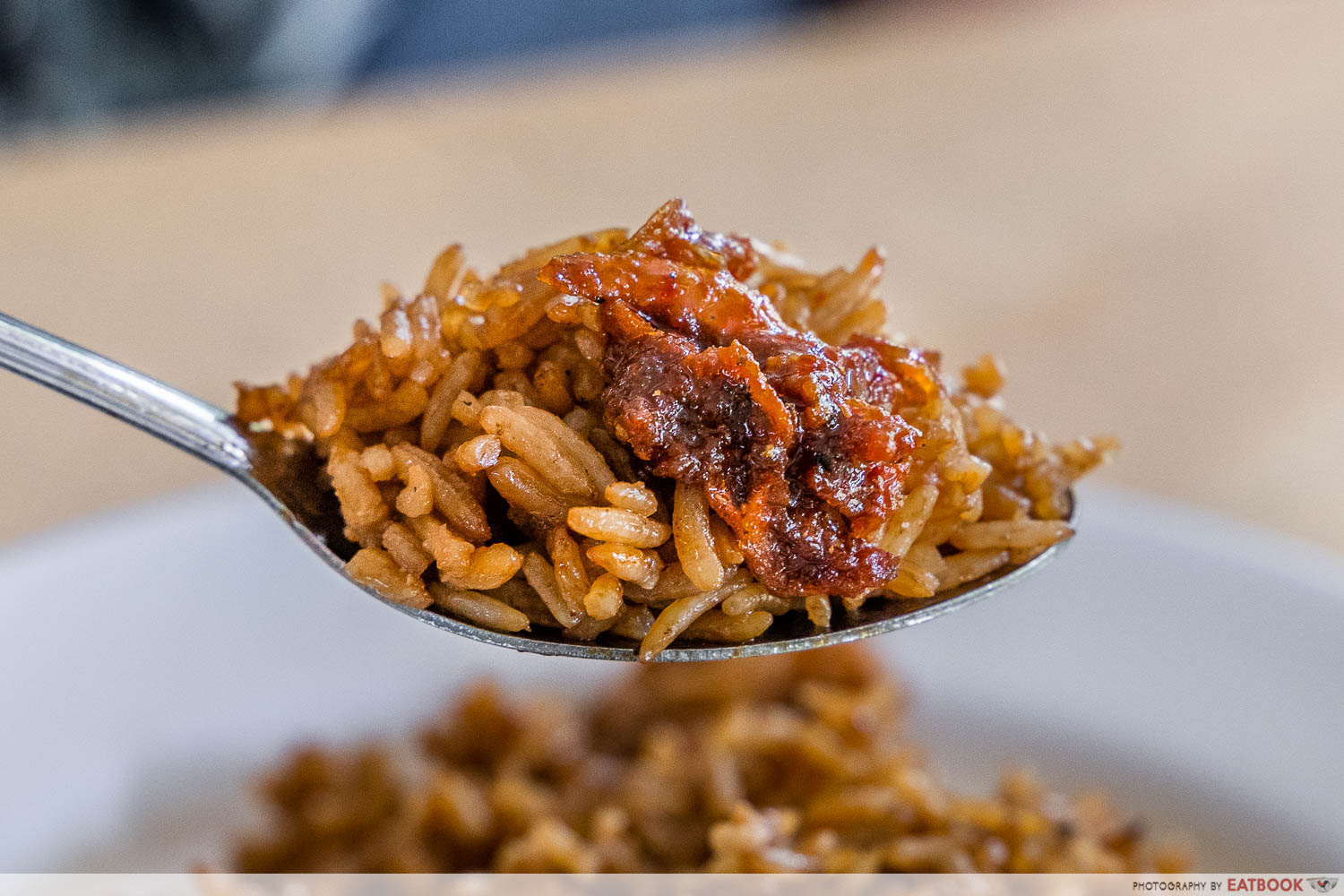 The second chilli is the one that stands out, mixed in with crisp ikan bilis that lent the sambal an addictive umami richness. This went splendidly with the rice, though I found the carb dry.
I could perhaps have drenched the rice in some of that tasty braising gravy for extra taste and moisture, but on its own, this was rather disappointing.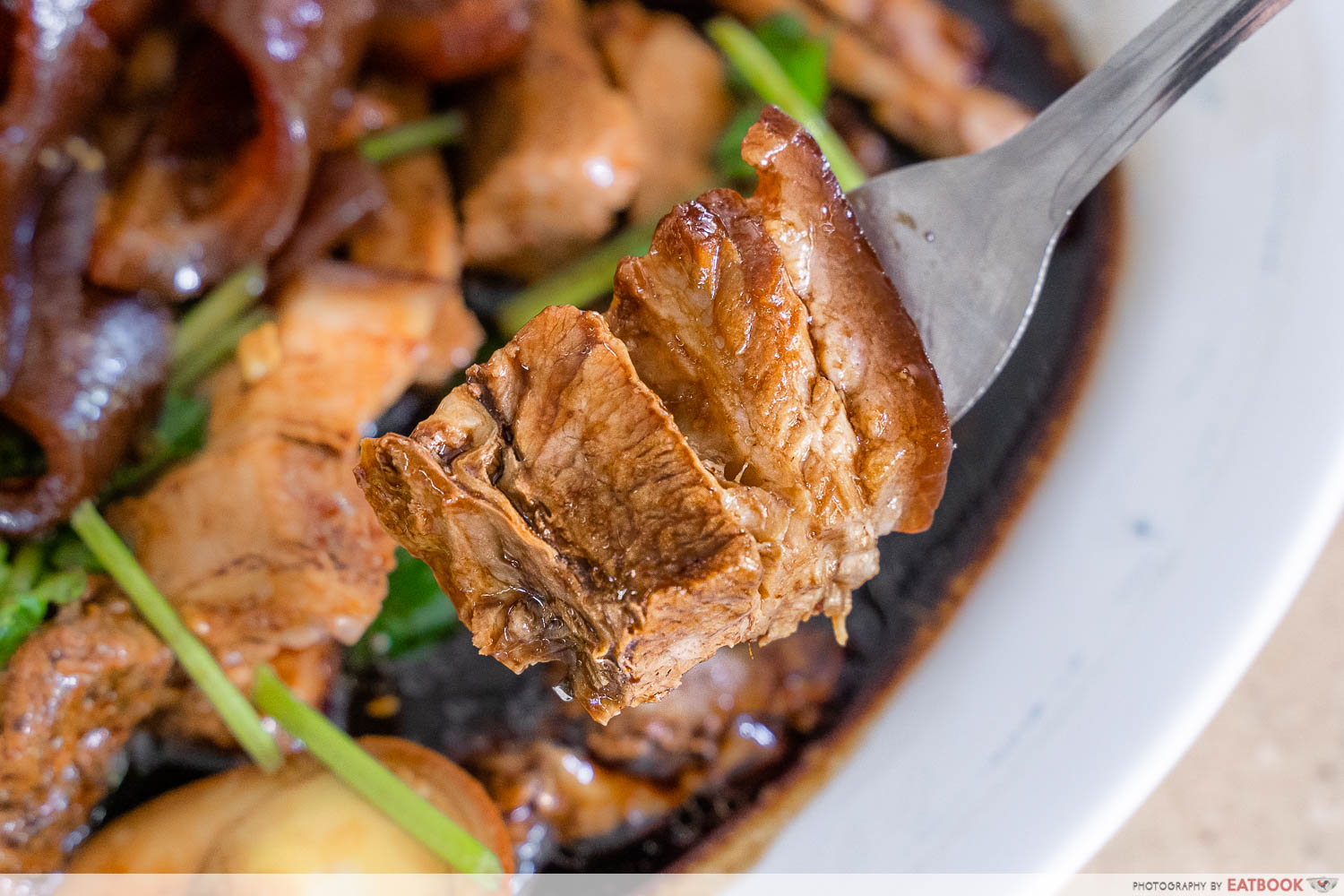 What I ended up enjoying on my duck platter was the braised pork belly. If you get the right slices of fat-lined meat, it's meltingly tender.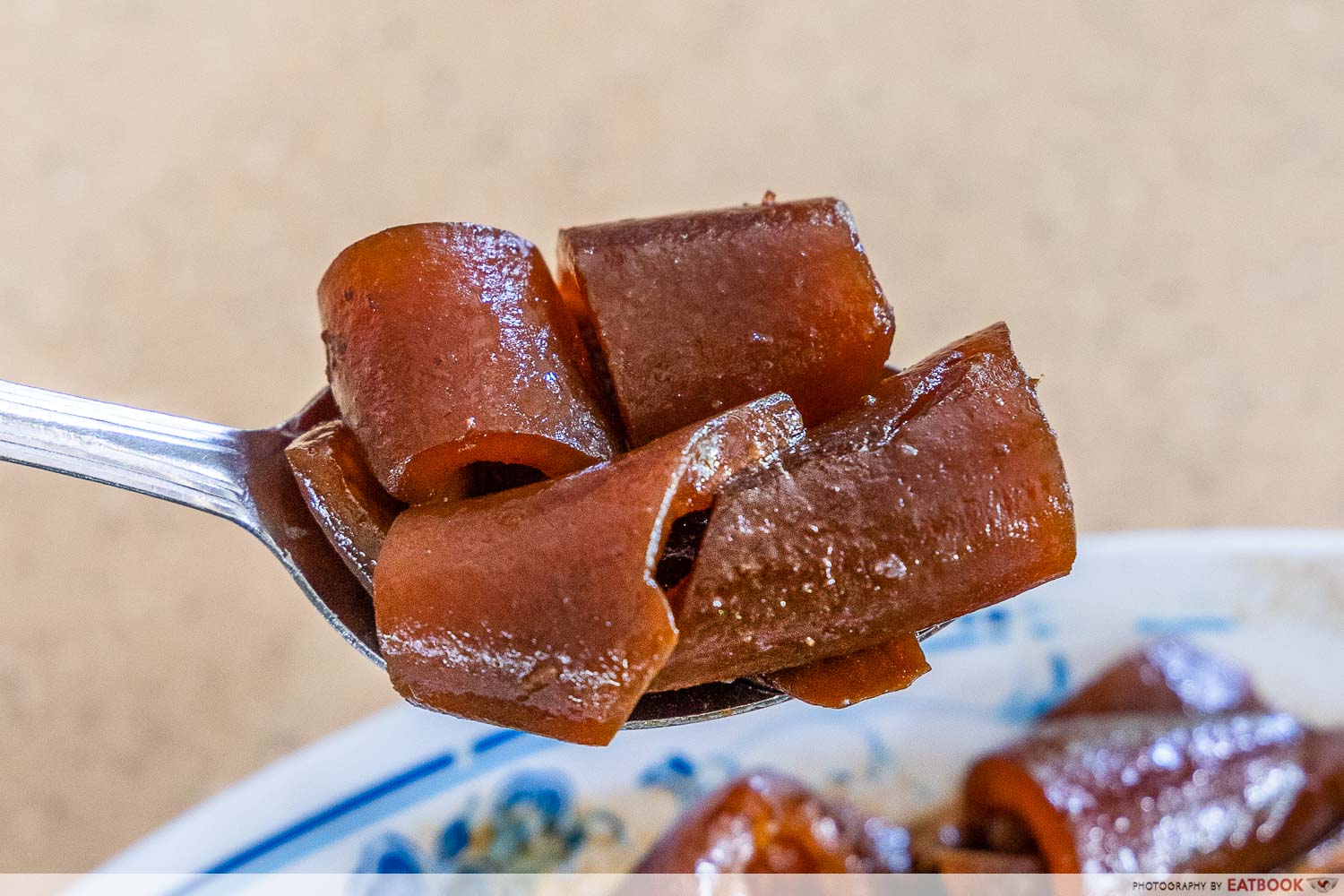 While I like pork belly, I personally don't eat pig skin unless it's fried or roasted to a shattering crisp. Nonetheless, I gave the bouncy-looking, curled-up-on-themselves slivers a go, since I was told this item was one of the must-orders.
"Think of the collagen," quipped my dining companion while diligently avoiding it herself. The pig skin was less chewy than I had feared, though it still had that slight, gelatinous QQ texture that I can't bring myself to like. If you're a fan, it's all yours.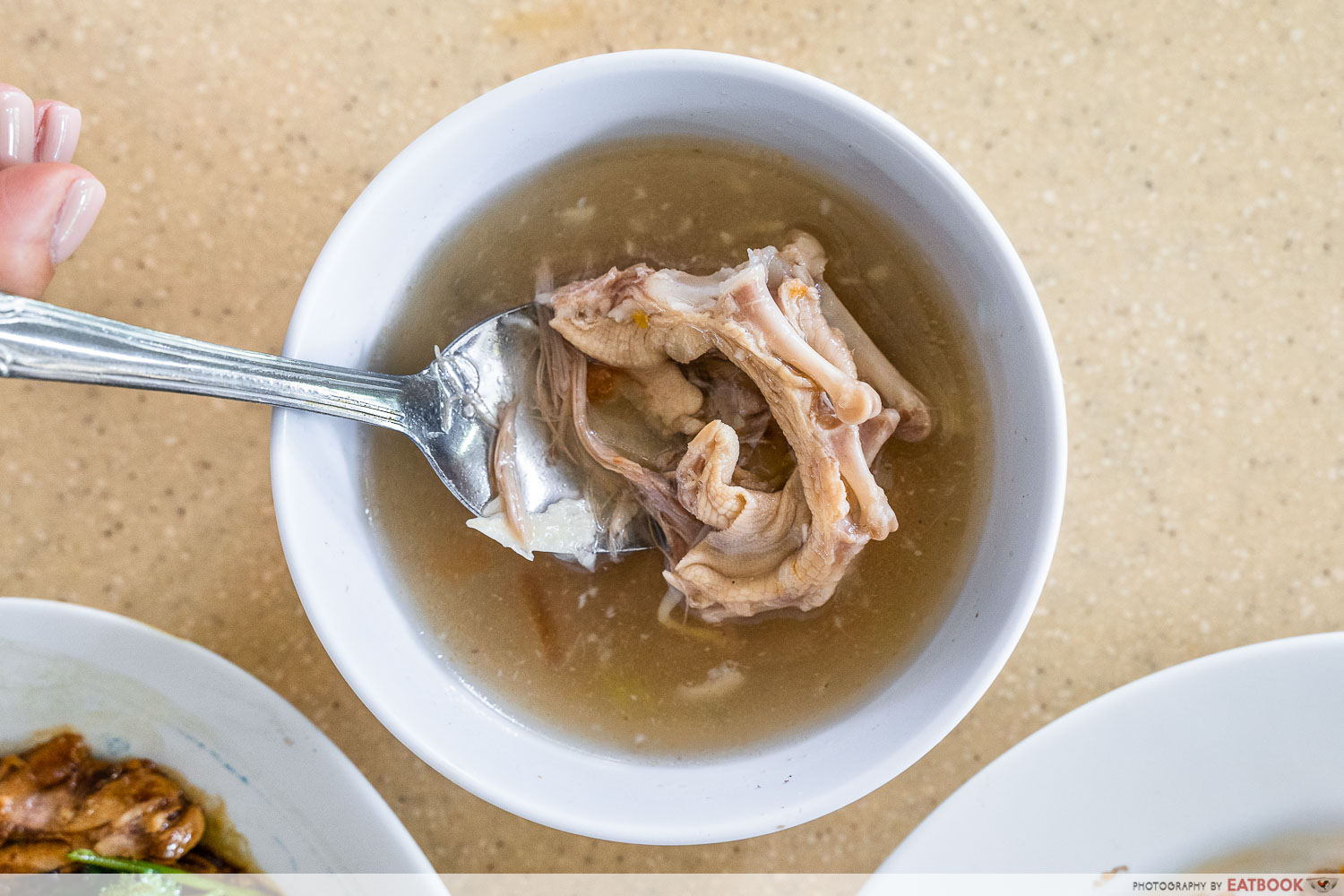 It makes perfect sense for a duck rice stall to have good soup since they've got access to all the duck bones and parts they could ask for. Sure enough, I found the bony remains of a curled-up duck web in my bowl, which, to be very honest, was a little disturbing. But hey, all for the flavour.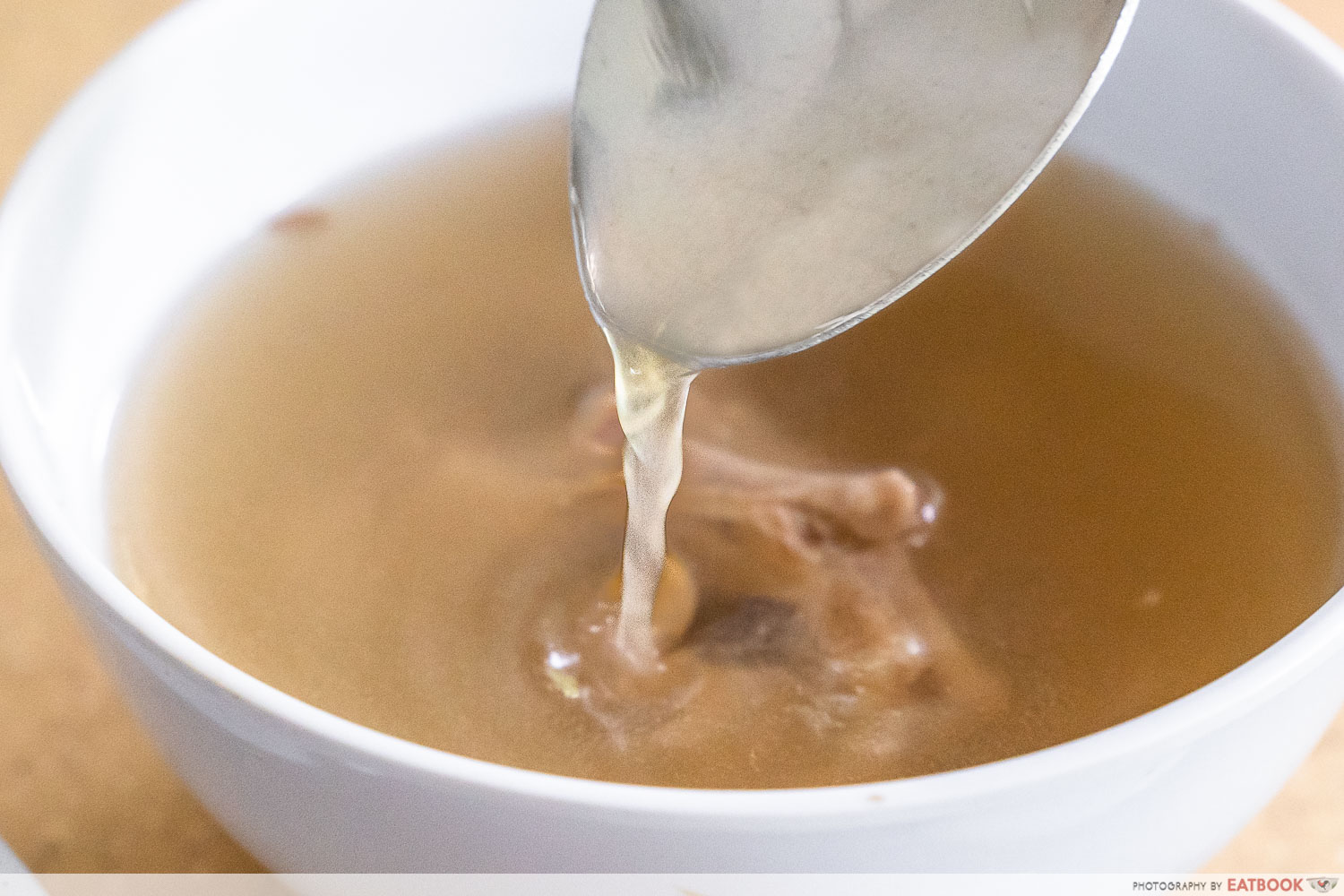 I am, typically, a great fan of salted vegetable duck soup, or kiam chye ark as it's called in Hokkien. Skeletal duck foot aside, this was a legitimately hearty bowl of that soup: richly salty-sourish, and full-bodied from all the cast-off bits of duck that went into the pot.
Seng Heng Braised Duck: Long Queue Duck Noodles That Sell Out By 9AM Daily
Ambience at Ming Fa Duck Rice
Hougang Hainanese Village Centre is 15 minutes by bus from Serangoon MRT Station. or 14 minutes on foot from Kovan MRT Station—it's not very convenient to get to unless you stay in the area.
The hawker centre is rather crowded regardless of the hour, seeing first the breakfast crowd, then lunch, with maybe a tiny respite in between. You might find yourself having to wait for a table, as we did, if you miss that window. The tables are nicely spaced-out and the second-floor location is well-ventilated, so it shouldn't be an uncomfortable wait.
The verdict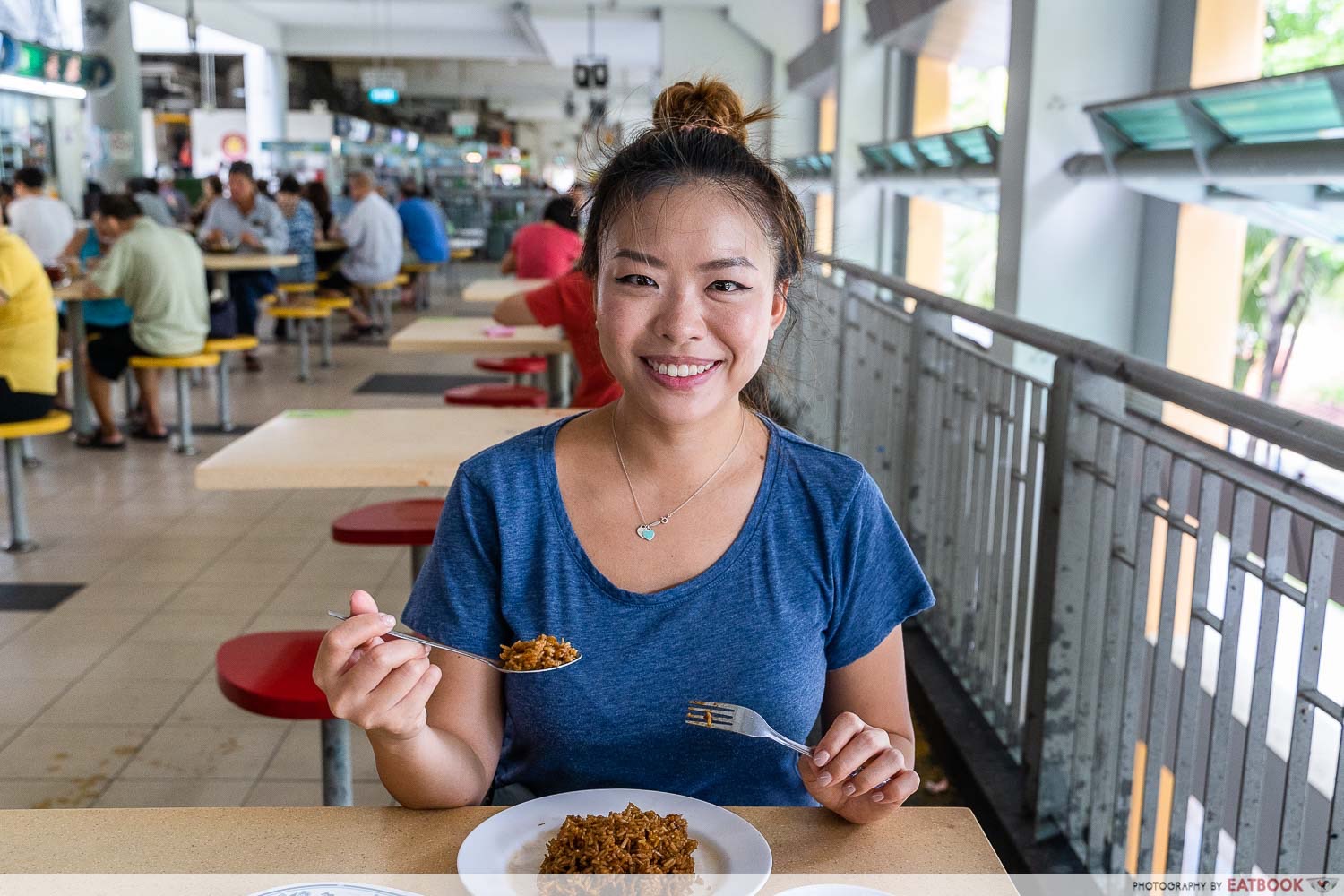 I don't stay around here, so if you ask me, I'll stick to Chuan Kee Boneless Braised Duck, which ticks the boxes of convenience, taste, and price for me; especially as the rice here wasn't my cup of tea, and I had some pieces of drier, tougher duck.
I imagine you'd feel the same if this is the duck rice of your 'hoods—childhood and neighbourhood. Regardless, Ming Fa Duck Rice's braising gravy is good, which lends itself to tasty ingredients.
A short 15-minute walk away from Hougang Hainanese Village Centre is First Street Teochew Fish Soup, another popular stall in this area that's been around since the 1980s. If not, check out Seng Heng Braised Duck in Redhill—their duck noodles sell out by 9am daily!
Address: 105 Hougang Avenue 1, #02-01, Hougang Hainanese Village Centre, Singapore 530105
Opening hours: Tue-Sat 7am to 12pm (or sold out)
Tel: 8278 1251
Website
Ming Fa Duck Rice is not a halal-certified eatery
First Street Teochew Fish Soup Review: Old-School Fresh Fish Soup From The 1980s
Photos taken by Zihui Tan.
This was an independent post by Eatbook.sg 
Ming Fa Duck Rice Review: Famous Hougang Duck Rice With Braised Pig Skin
Ming Fa Duck Rice Review: Famous Hougang Duck Rice With Braised Pig Skin -

7/10
Summary
Pros
– Tasty chilli dips
– Affordable and flavourful meats
– Robust soup
Cons
– Rice was dry
– Not near an MRT station
Recommended dishes: Duck Rice Set ($6)
Opening hours: Tue-Sat 7am to 12pm (or sold out)
Address: 105 Hougang Avenue 1, #02-01, Hougang Hainanese Village Centre, Singapore 530105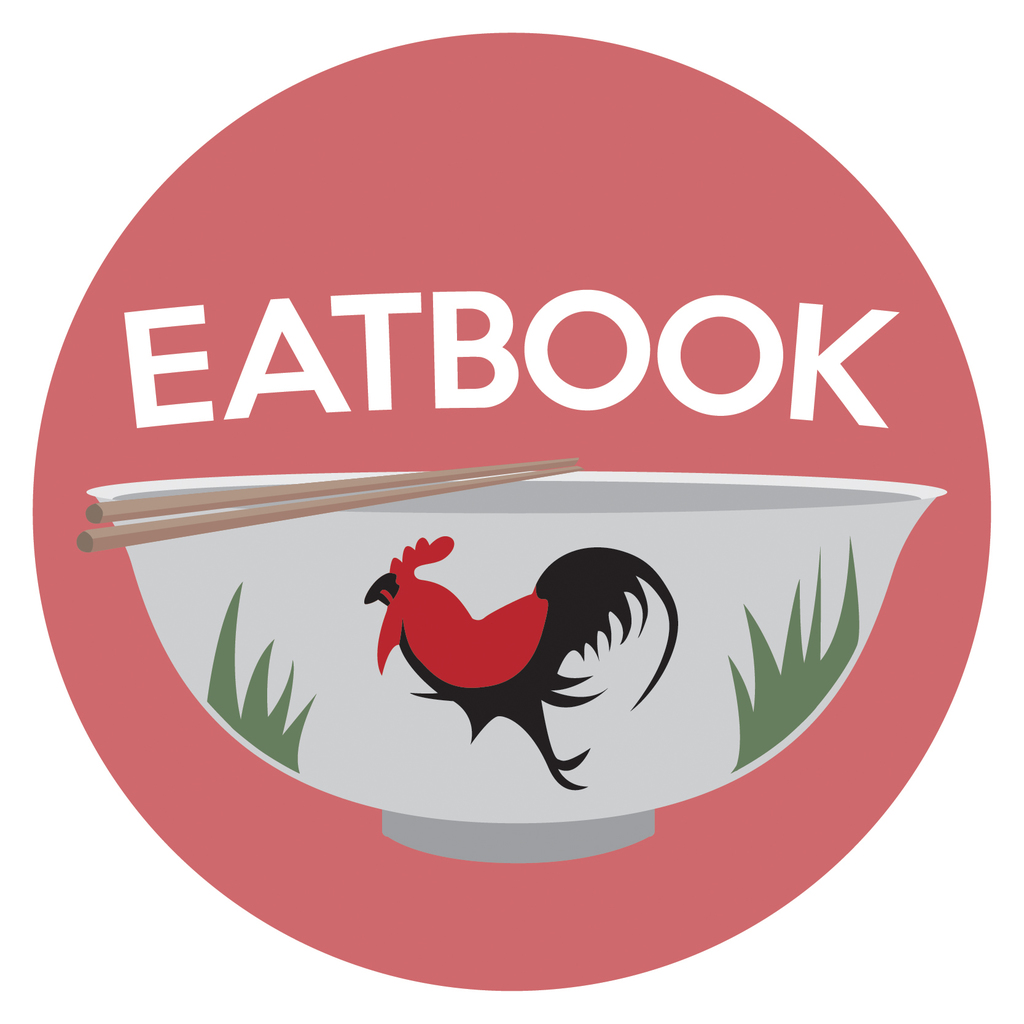 Drop us your email so you won't miss the latest news.