Mr Blecky Seafood has chilli crab and cheese prawns at Farrer Park
Devid Retanasamy is something of a celebrity. Having become a viral sensation for his fluent Mandarin, the 39-year-old chef was on the ascent, until he was allegedly forced out of his previous venture by a business partner, AsiaOne reports. He now returns with Mr Blecky Seafood, a new stall at Farrer Park that serves local zi char favourites.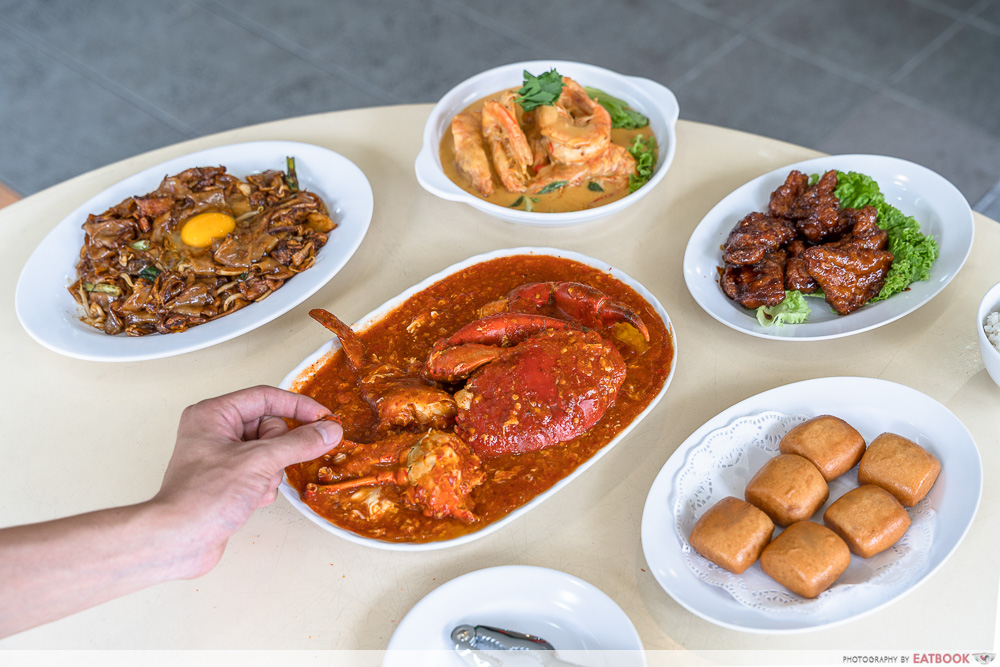 While Devid's linguistic abilities are certainly impressive, we wanted to know if his cooking skills were just as good. And so we dropped by the stall to give the fare a shot.
Food at Mr Blecky Seafood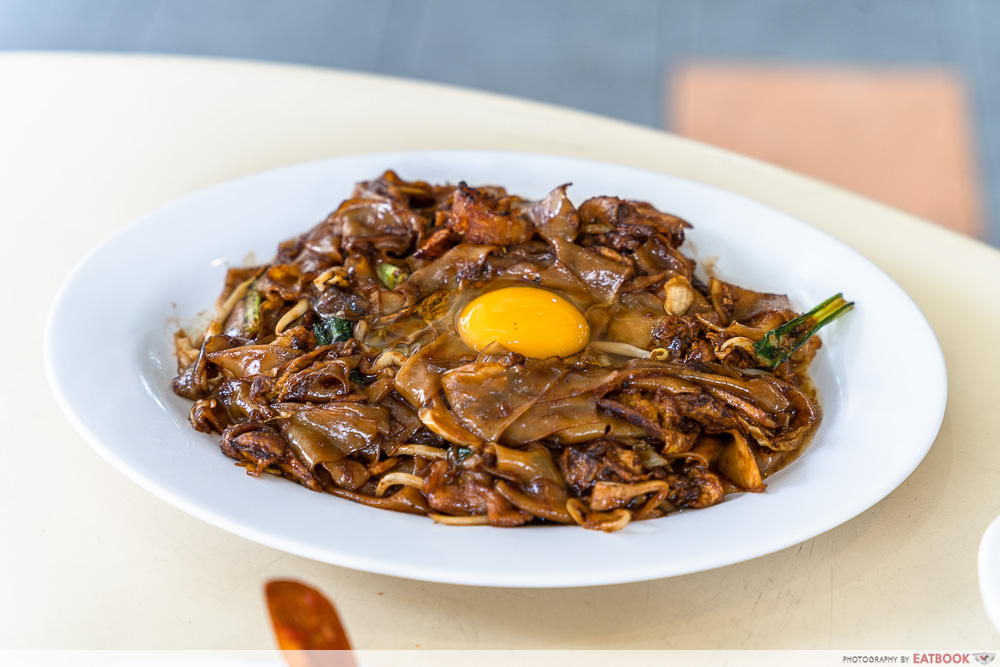 We started with one of Devid's specialties, the Moonlight Hor Fun (from $6). A pile of dark hor fun noodles topped by a gleaming raw egg greeted us, and it enticed us right away with its fragrant aroma. We wasted no time digging into it.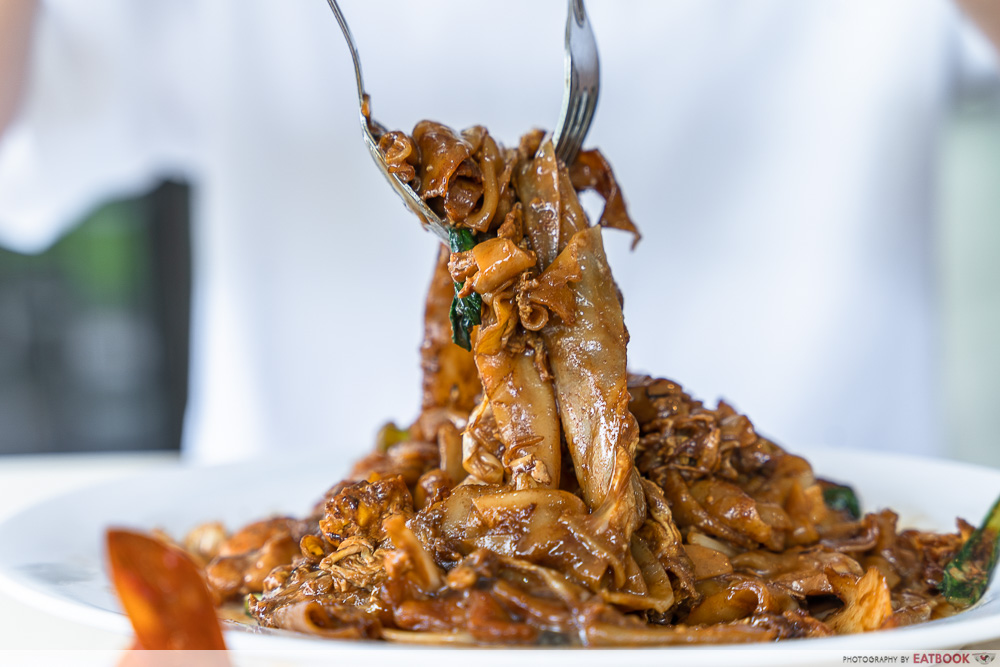 That unmistakable wok hei taste was very much present, giving each strand of the silky hor fun a powerful, charred characteristic. Meanwhile, the sweet-savoury dark soy sauce added much depth to the hor fun, and when mixed into the dish, the raw egg added a delightful creaminess. Prawns—which were strewn throughout the dish—also imparted some seafood flavour to the whole, and were themselves fresh and sweet. A superb plate of hor fun.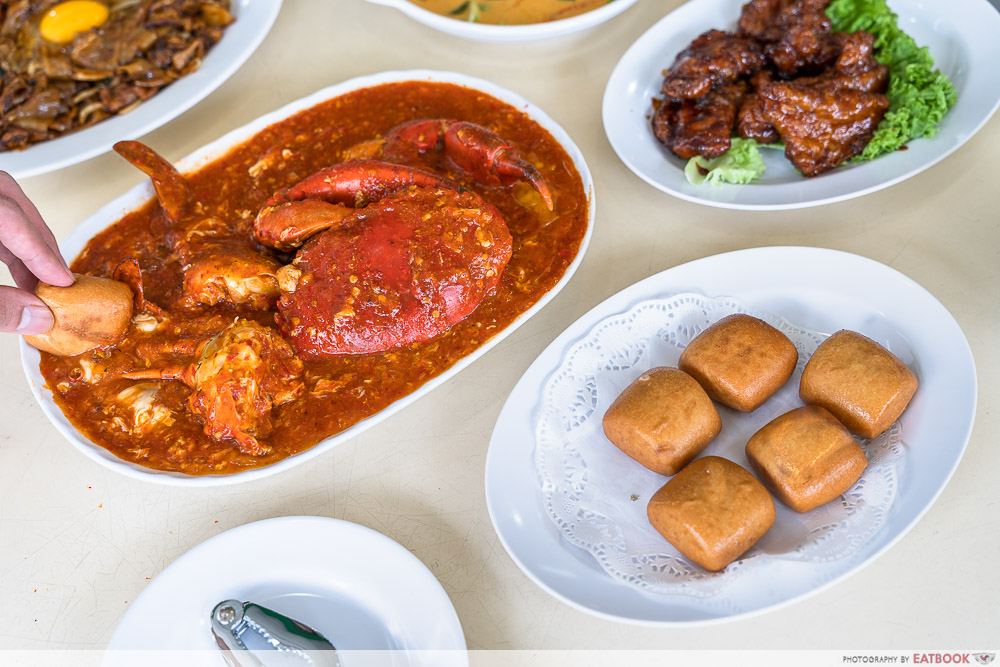 Now, on to the big guns. The Chilli Crab ($40) came drenched in a viscous chilli gravy, with six golden mantou buns served alongside it—the classic chilli crab setup. Do note that Mr Blecky Seafood has a limited-time offer of two crabs for $50, so head down to the stall as soon as you can for this great deal.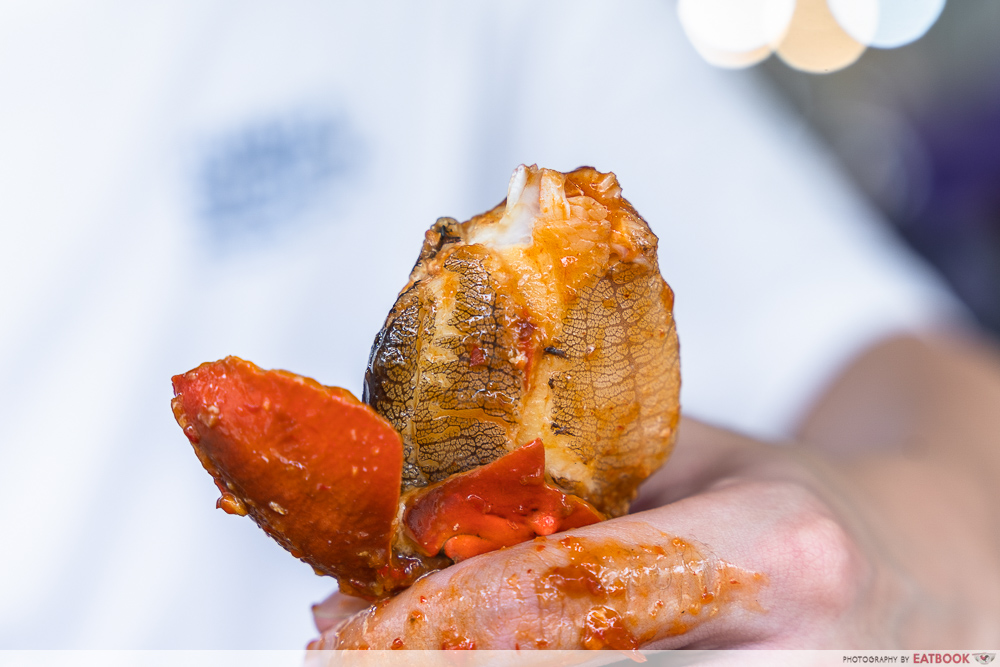 I would consider this crab "pretty good", in the sense that it ticks all the boxes—reasonably meaty, with a sweet and spicy chilli sauce—without being exceptional. Perhaps the chilli sauce could have a more intense, piquant flavour to really give the dish some zing. Nevertheless, I enjoyed how juicy the crab meat was, and crispy mantou soaked in chilli sauce is a combination that never gets old.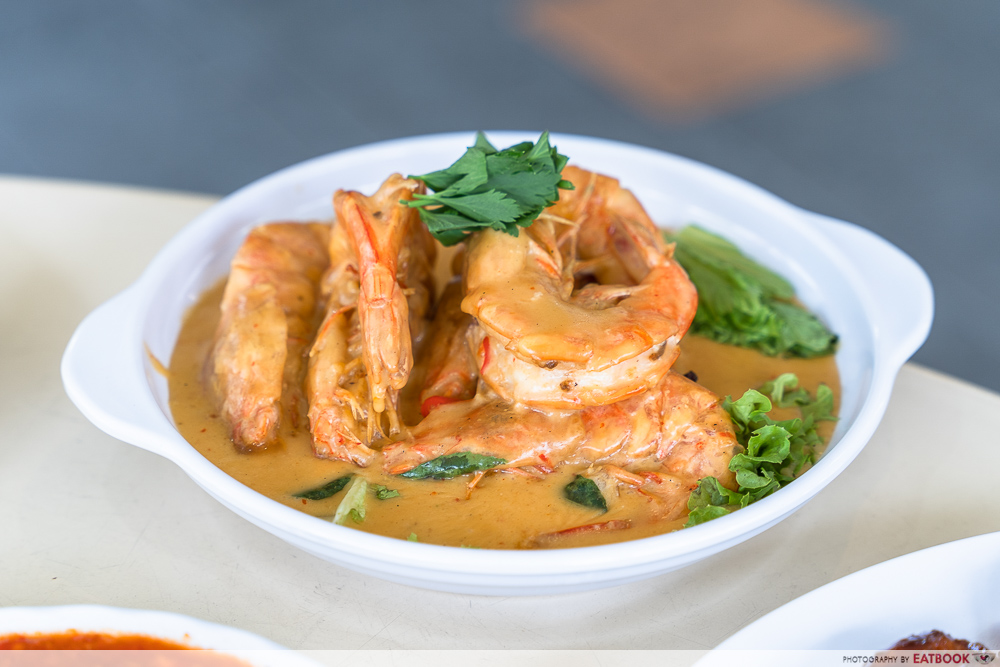 A seafood dish that I absolutely adored, however, is the Buttermilk Cheese Prawn (from $20). I've had buttermilk prawns at zi char places before, but never a version that included cheese, so naturally I was curious to try this dish.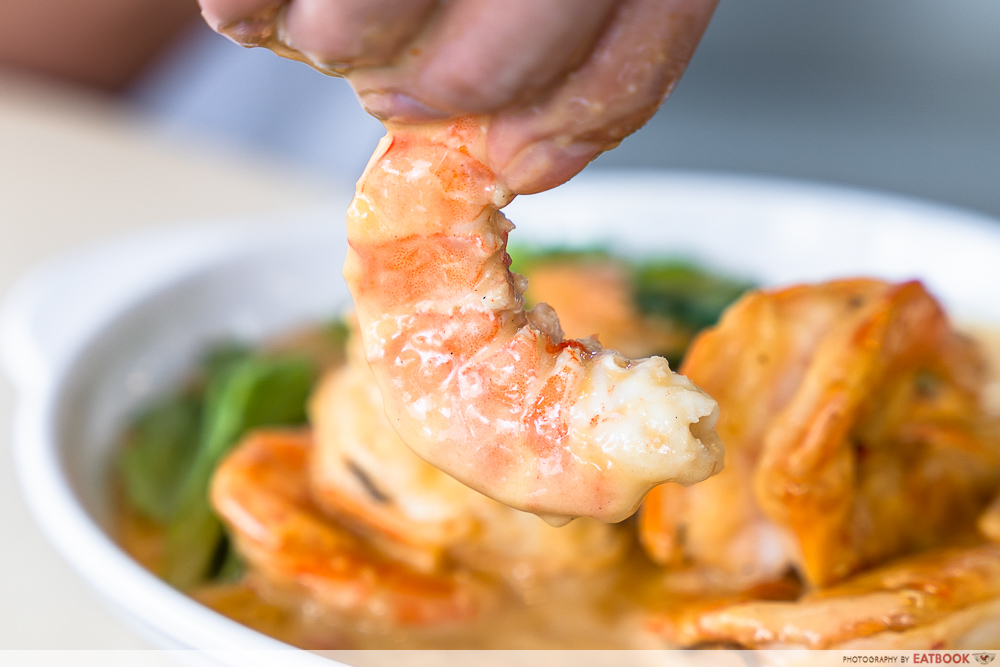 The sauce managed to be creamy, tangy, and savoury all at once, which complemented the sweet prawns incredibly well. Each piece was sizable and bouncy, giving them a great mouthfeel. Plus, that hint of cheesy taste gave it a distinctiveness that helped it stand out from your usual zi char prawn dish.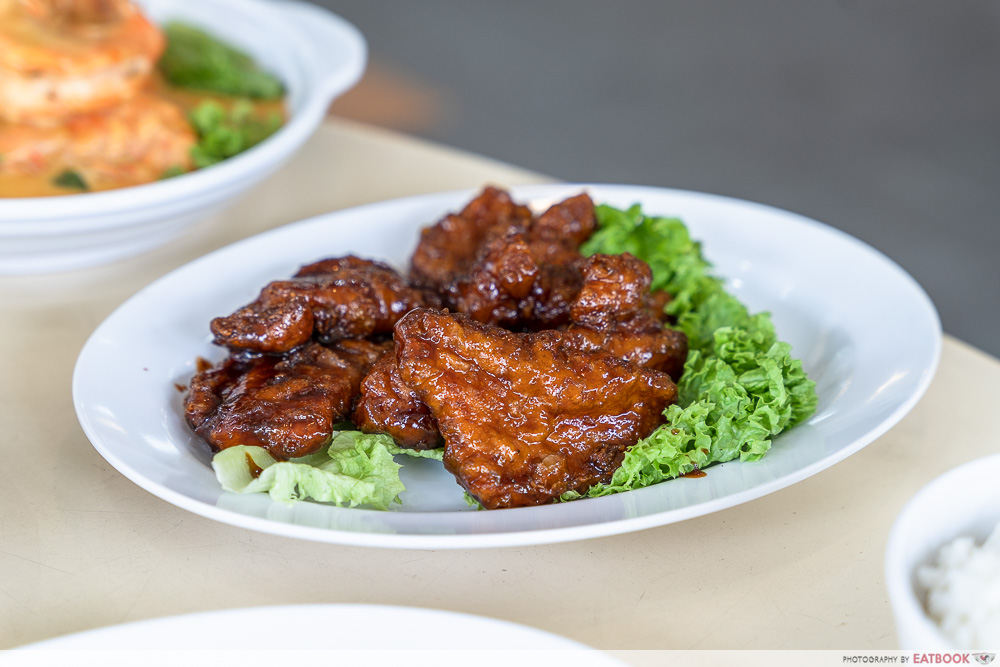 One dish that I never fail to get at zi char places is Coffee Ribs ($13). Unfortunately, this was the weakest of the four dishes we tried—though it had a fragrant coffee flavour and crispy outer surface, its insides were a little tough and dry.
Ambience at Mr Blecky Seafood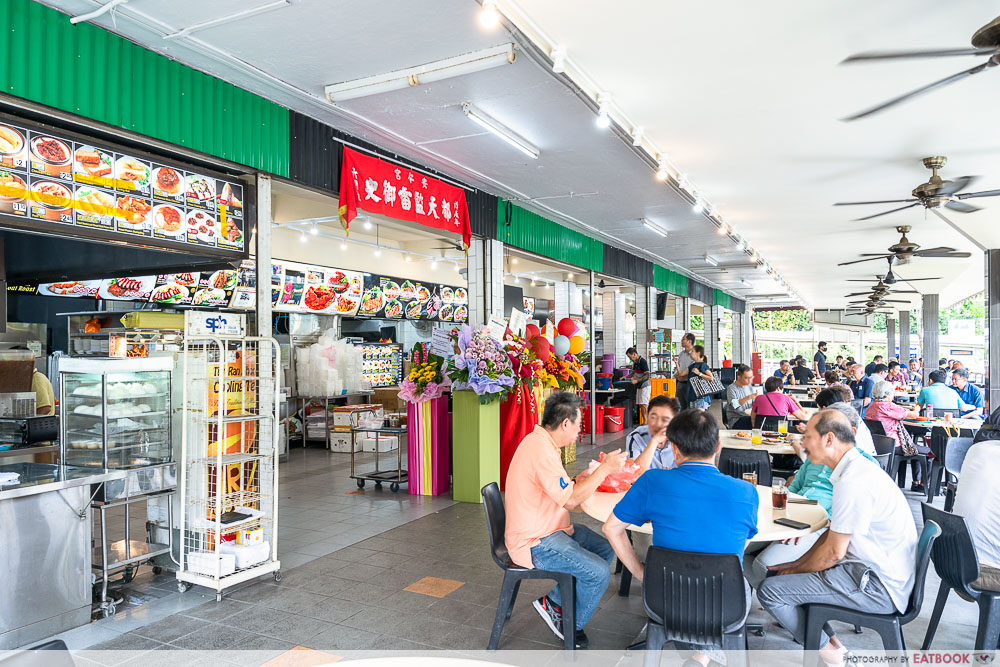 Mr Blecky Seafood is found in a clean, well-ventilated coffeeshop with a good variety of eats, including Choon Seng Teochew Porridge. Devid's stall is easily recognisable, as it is plastered with pictures of him posing with several famous faces.
The zi char stall is a 11-minute walk from Farrer Park MRT Station.
Choon Seng Teochew Porridge: Famous Farrer Park Teochew Mui Stall That Existed Before World War 2
The verdict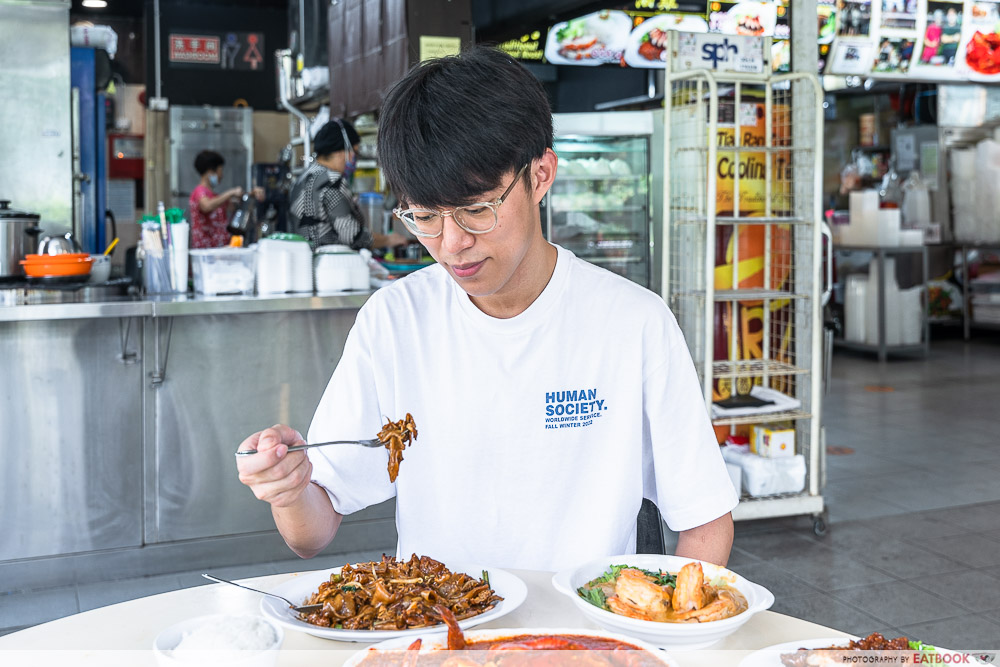 I thought that the food served at Mr Blecky Seafood was generally good, with two great dishes in the moonlight hor fun and buttermilk cheese prawns. For reasonably priced seafood in a hawker setting, give Devid's zi char stall a try—you're likely to be won over by the food and his impressive Mandarin.
For another delicious zi char place to check out, have a look at our Keng Eng Kee Seafood review. If you're looking for zi char with a unique flair, read our 18 Seafood review.
Address: 43 Cambridge Road, #01-09, Singapore 210043
Opening hours: Sun-Thurs 11:30am to 2:15pm, 4:30pm to 10:45pm, Fri-Sat 11:30am to 2:30pm, 4:30pm to 11pm
Tel: 8206 2101
Mr Blecky Seafood is not a halal-certified eatery.
Keng Eng Kee Seafood Review: Famous Zi Char Restaurant With Coffee Pork Ribs And More
Photos taken by Chew Yi En.
This was a media tasting at Mr Blecky Seafood.
Mr Blecky Seafood Review: Mandarin-Speaking Indian Cook Opens New Zi Char Stall With Chilli Crab And Cheese Prawns
Mr Blecky Seafood Review: Mandarin-Speaking Indian Cook Opens New Zi Char Stall -

7.5/10
Summary
Pros 
– Moonlight Hor Fun was full of wok hei
– Buttermilk Cheese Prawn was creamy and juicy
Cons
– Coffee pork ribs were a little tough
– Chilli crab sauce could've been more piquant
Recommended dishes: Moonlight Hor Fun (from $6), Buttermilk Cheese Prawn (from $20), Chilli Crab ($40)
Opening hours: Sun-Thurs 11:30am to 2:15pm, 4:30pm to 10:45pm, Fri-Sat 11:30am to 2:30pm, 4:30pm to 11pm
Address: 43 Cambridge Road, #01-09, Singapore 210043