OMU serves a mean m
olten lava omurice with six sauce choices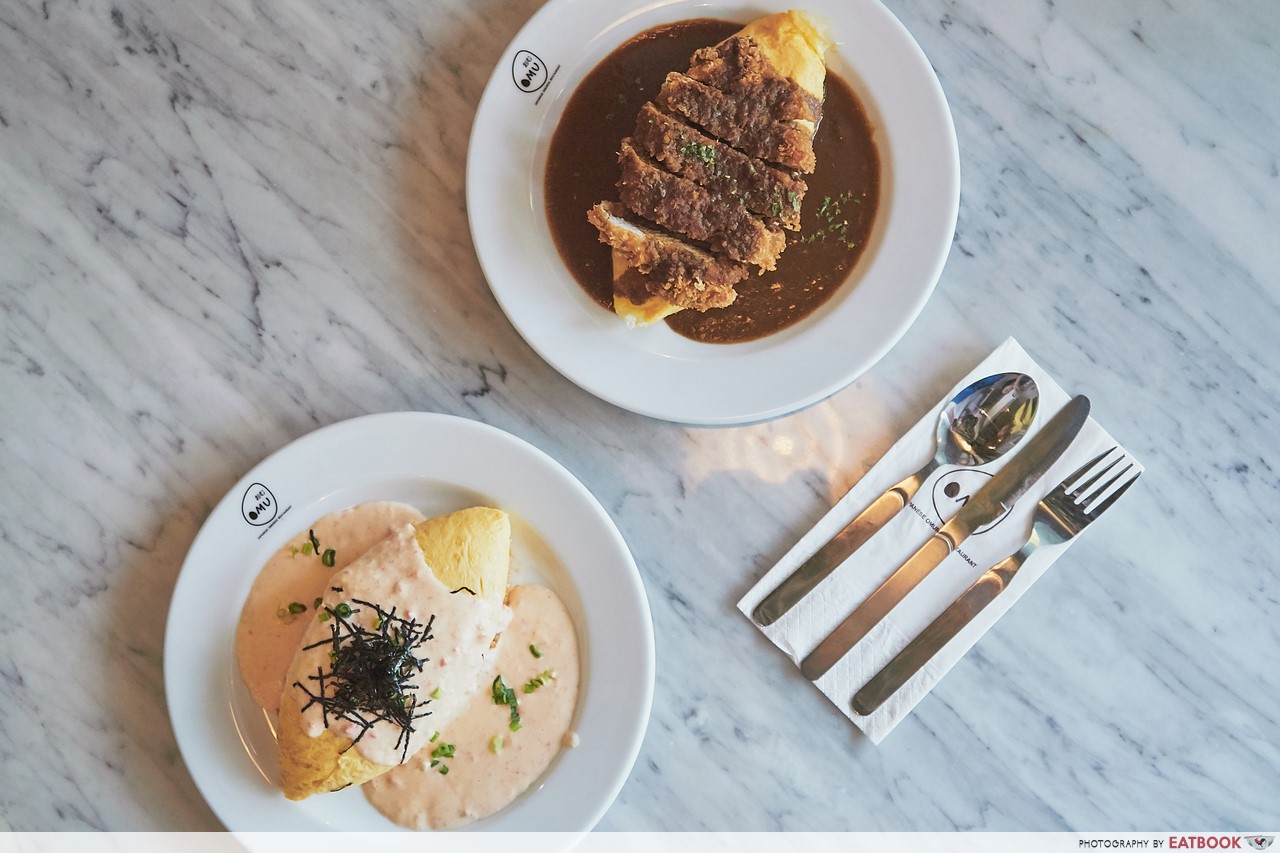 The viral video of Kichi Kichi's omurice took the internet by storm when it first came out. OMU has arrived on our shores, and they too serve a similar lava-style omurice that might just be the most Instagrammable or Boomerangable thing right now. Instead of the one that we are more familiar with, where a bed of rice is encased within a thin layer of fully cooked egg, they offer omurice which has the "omu" separated from the rice in the beginning. The dish comes to the table as a pillow of egg nestling gingerly on top of the rice. A knife is used to slice open and unravel scrambled eggs which then fully covers the packed pile of rice. With ants in our pants, my colleagues and I hurriedly headed down to Suntec City to give OMU a try.
Food at OMU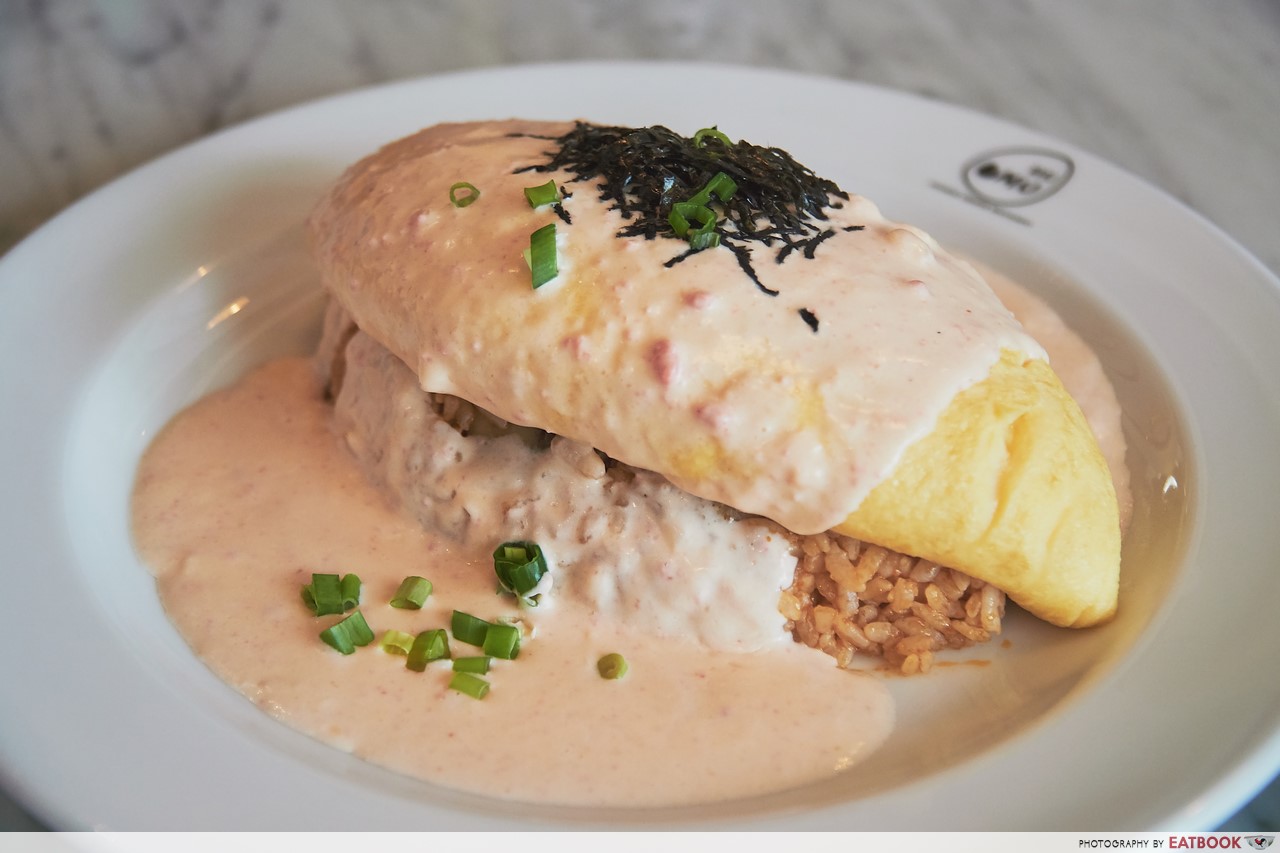 It came as a surprise to us that OMU serves a variety of six sauces to accompany their omurice. The sauces are: tomato, tomato cream, demiglace, curry, white cream sauce, and mentaiko cream sauce. As typical enthusiasts of food trends, we excitedly placed an order for a Mentaiko Cream Sauce Omurice ($13.80++). We decided to have the omurice in the lava-style which costs an additional $2++.

It was a feast for the eyes. The egg came in a deliciously yellow colour, atop red tomato fried rice. All cameras and smartphones ready to film the ultimate #eggporn, I held my breath to make the most dangerous cut I ever had to make. I call this being in the belly of the beast – it would either be a clean cut followed by a perfect revelation of flowy scrambled eggs, or a jagged cut followed by a mess of what would look like innards. Armed with a moderately sharp dinner knife, I aimed at the egg that resembles a belly itself.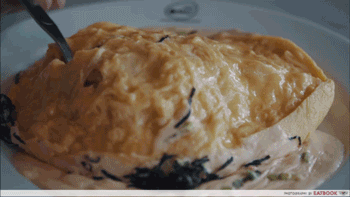 With a tender cut, molten lava egg leaked and flowed off the sides and onto the rice. Tasting a spoonful of everything on the plate, I can say that the slightly tart tomato fried rice does pair well with the creamy taste of the mentaiko cream sauce. The egg provides texture and made the dish more whole. It is only lightly seasoned, giving more taste to the rice rather than overwhelming it.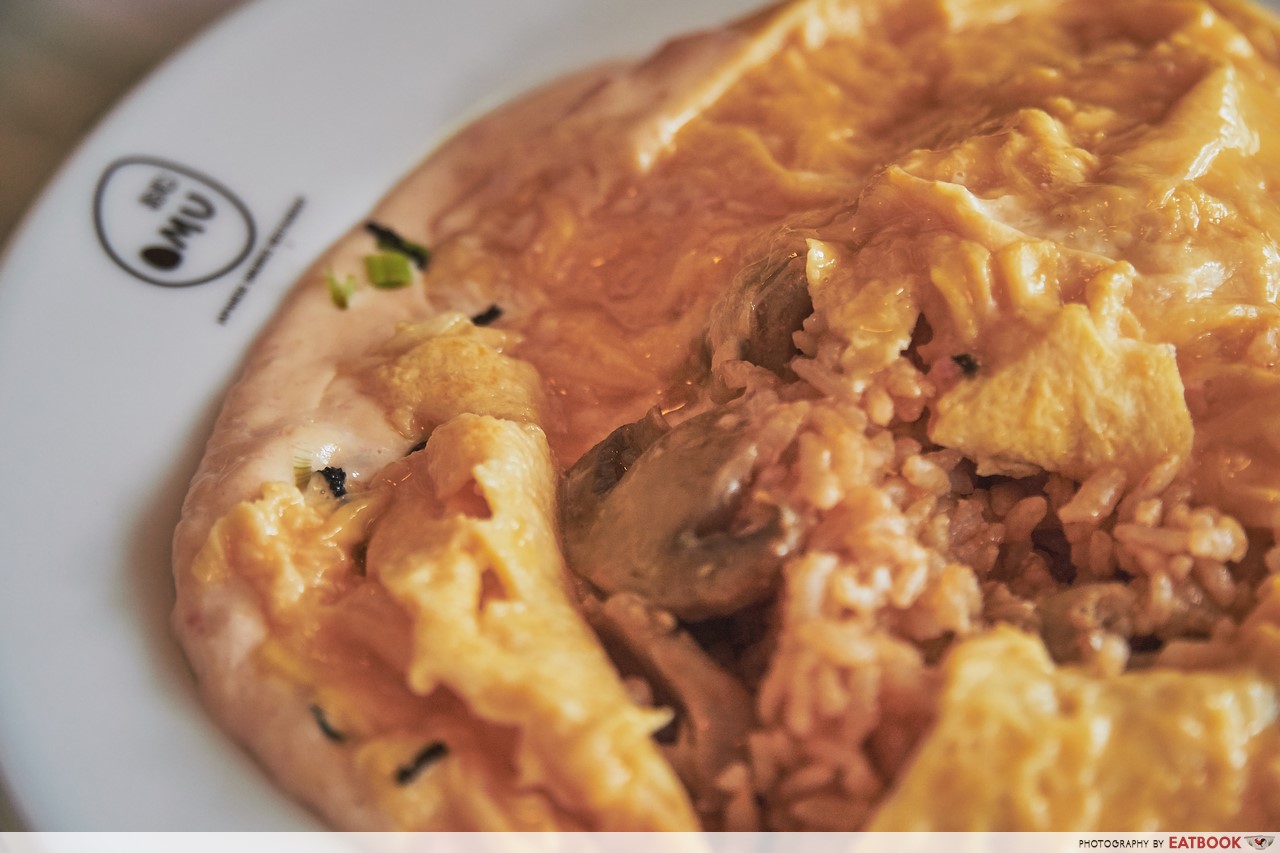 Chunks of chicken and slices of button mushrooms are also added to the rice. It is a nice addition, but sadly just like the mentaiko sauce, it felt like there weren't enough of them at all. We barely found just five little chunks of chicken in total.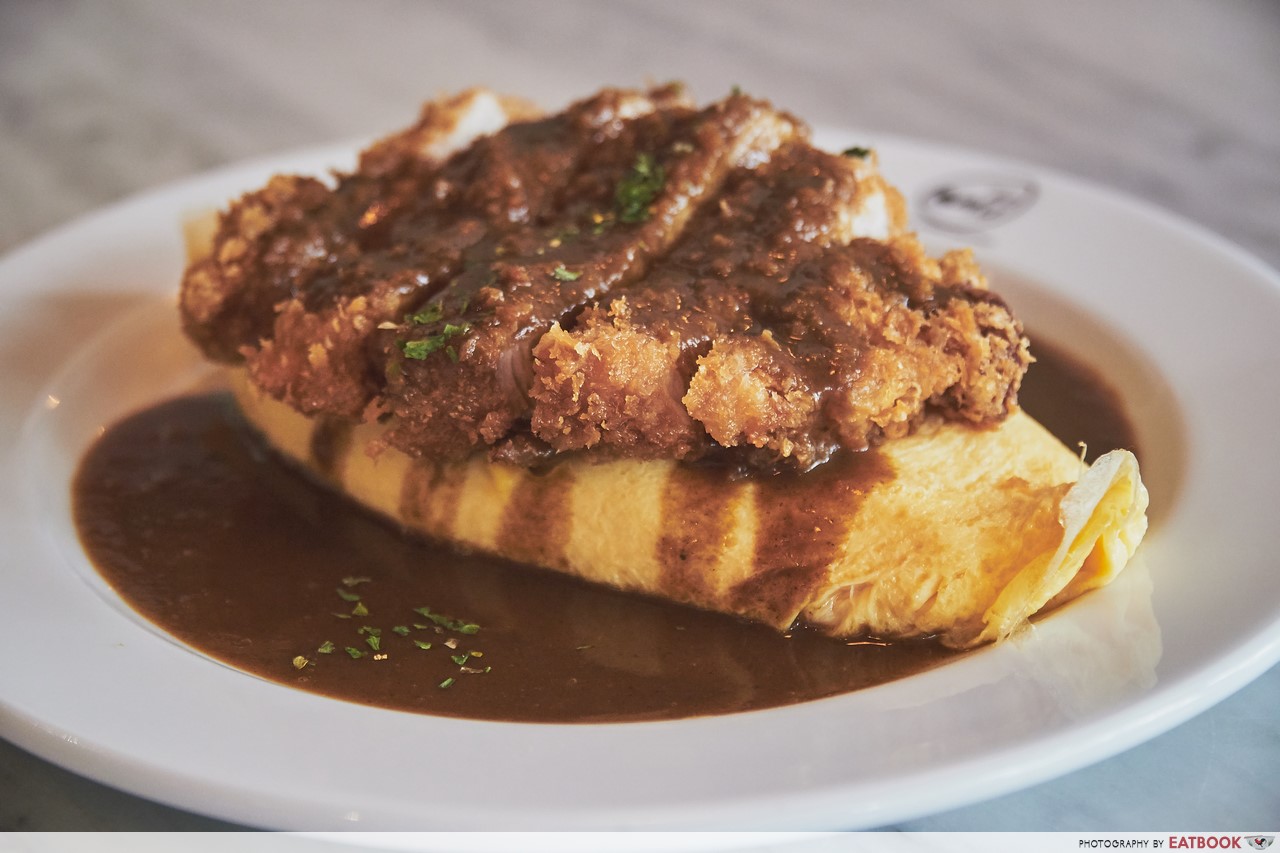 The other omurice we ordered was Curry Sauce Omurice with Pork Cutlet ($13.80++). We got this in an ordinary omelette rice.
Breaking the layer of egg apart provided lesser entertainment than the former dish. It revealed butter fried rice underneath this time. I was disappointed with the butter fried rice. It was lacklustre and tasted like plain rice rather than the fragrant butter aroma I was expecting. The curry sauce was luscious and dark, but had an overwhelmingly pepperish taste. However, when taken with rice, each spoonful was richer with much needed warmth and depth.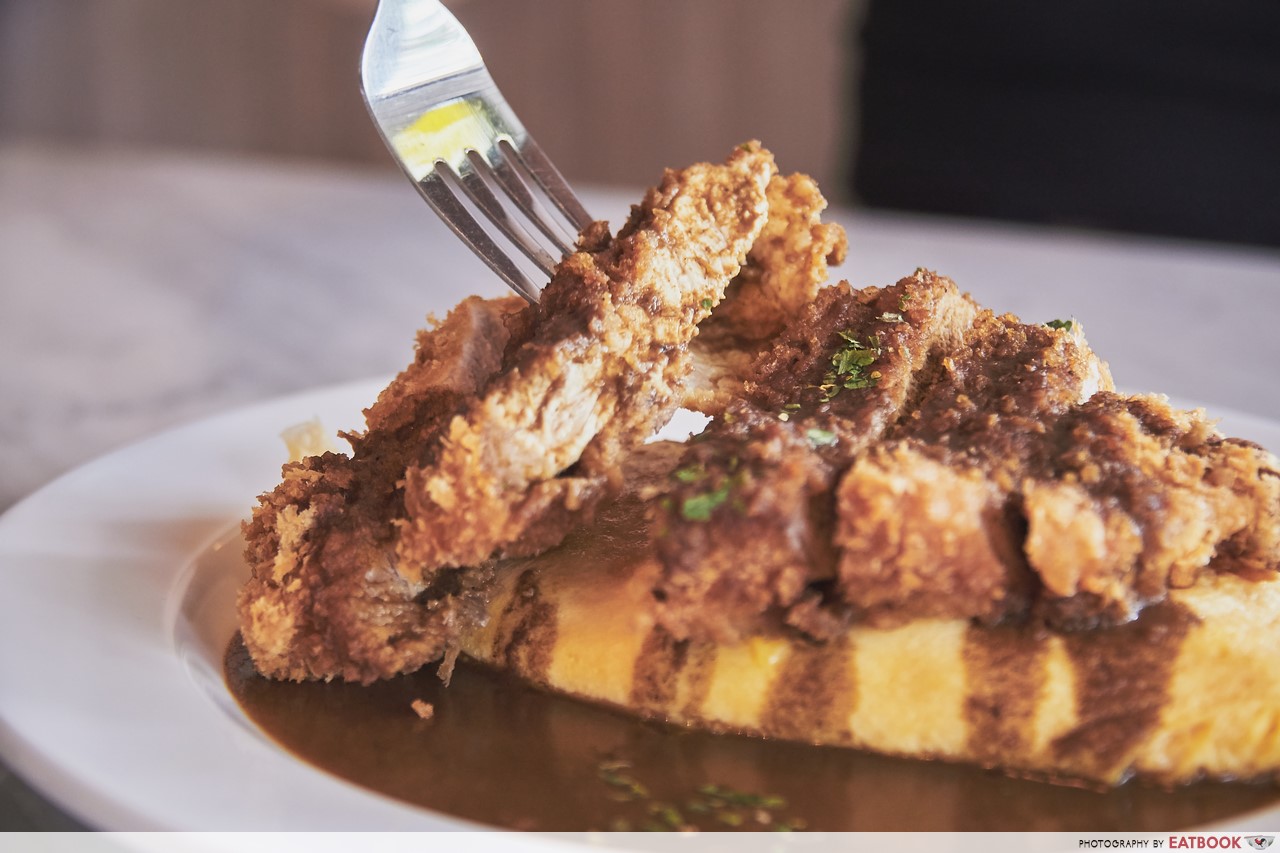 The slab of pork cutlet covered almost the length of the omurice. The fried batter was crisp and contrasted well against the soft egg and rice. The meat, on the other hand, was a tad too tough and dry for me. I would suggest giving the pork cutlet a pass and opt for a chicken cutlet instead.
Ambience at OMU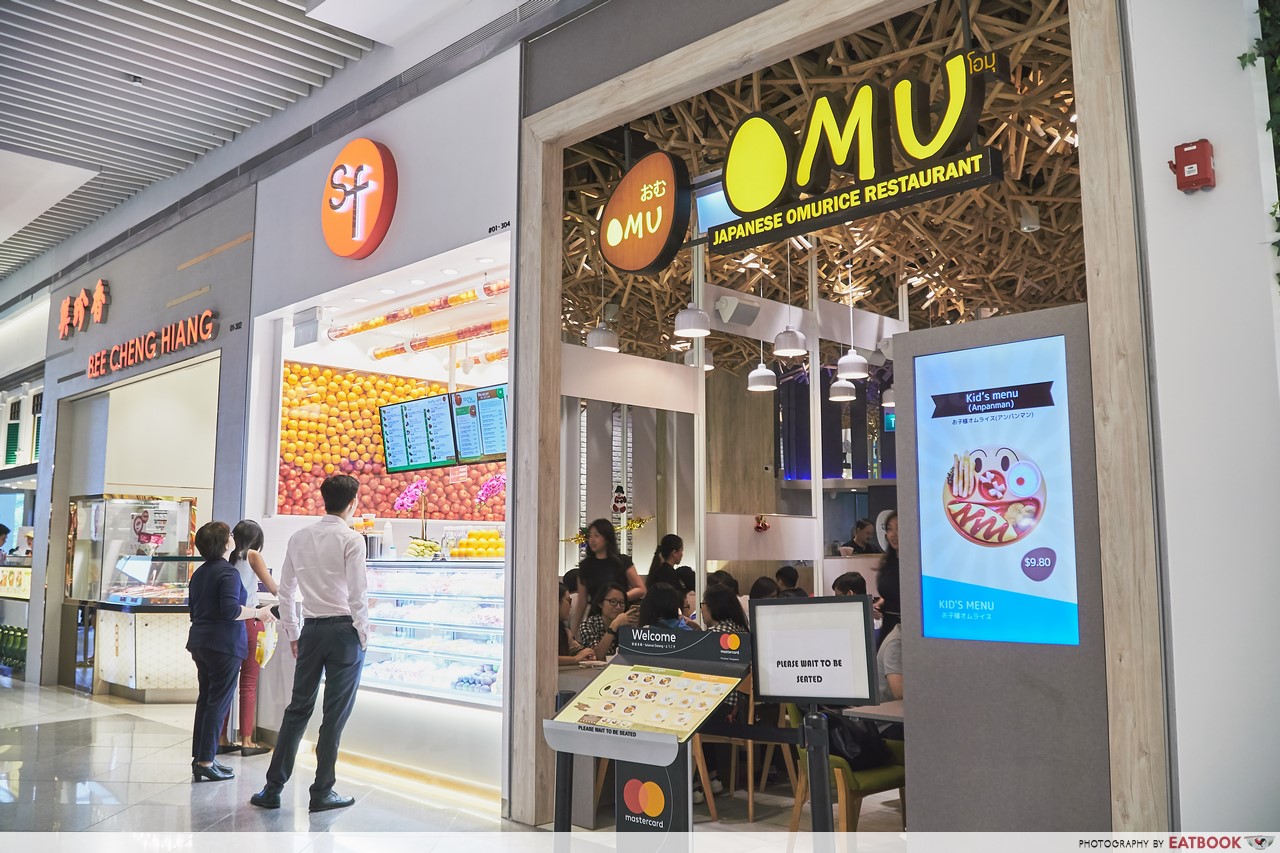 Located at the entrance of the West Wing of Suntec City, the shop is easy to spot with its simple and bright "OMU" sign. An adorable feature is the decoration on the ceiling which looks like branches of a bird's nest, making the diners feel trippy and oxymoronic, as if they are having their eggy meal in one.
The restaurant has seats to cater to both small dates and large groups. A word of advice is to reach early before the lunch or dinner crowd as a line is usually seen at these periods. Food also comes to the table relatively slower, as the lava egg omurice is a tricky dish to cook fast.
The verdict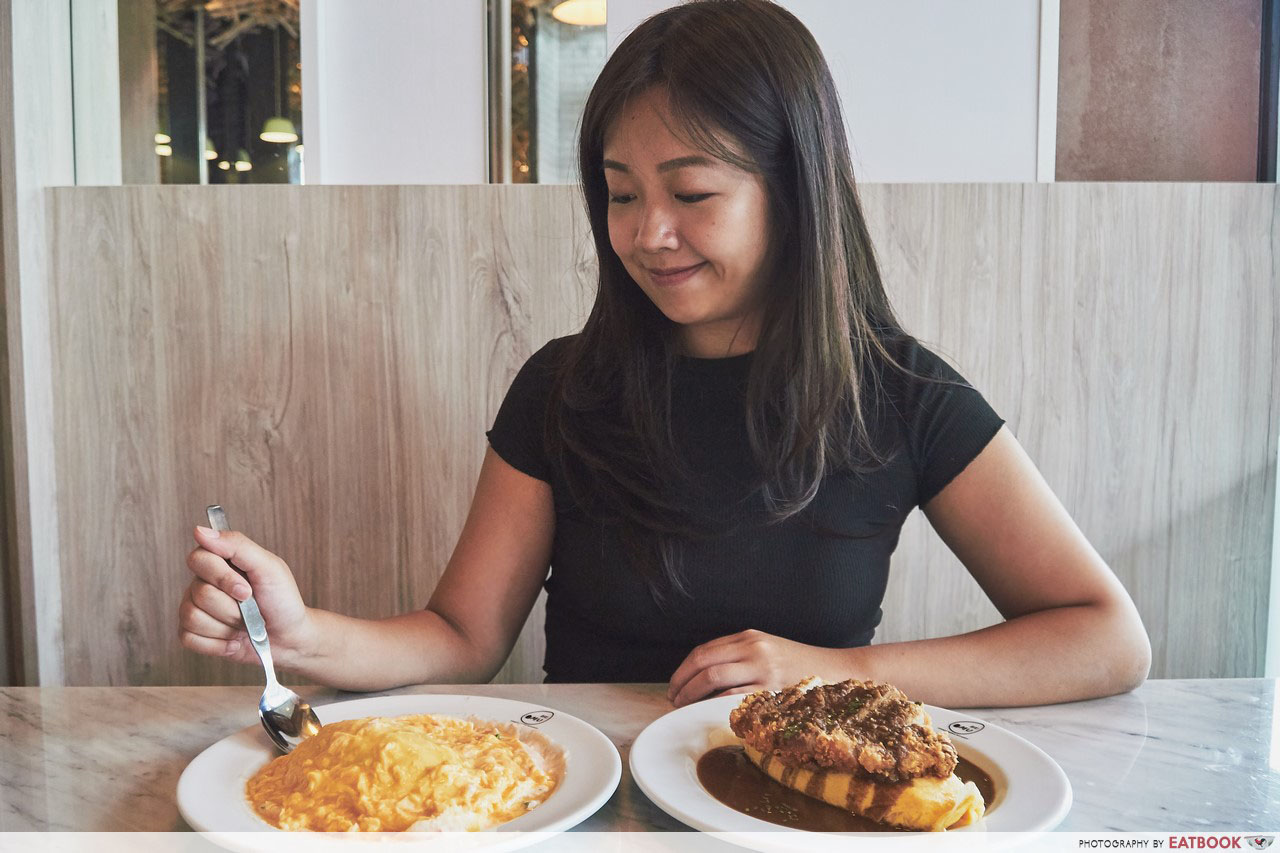 This new food joint has impressed me with their ability to replicate the famous Kichi Kichi omurice in Kyoto. The prices here are also not as exorbitant as I thought it would be. Each main is around $15++, which is alright considering it is located in town. However, I expected more in the taste department. The sauces and fried rice were mediocre, paling in comparison to many other food choices in the area.
I would suggest giving OMU a try when the hype has died down, or perhaps queue now to take a good Boomerang for the 'gram. As CollegeHumour cleverly puts it in one of the episodes from their video series Hot Date, "Real life is fleeting, Instagram likes are forever."
If the queues are snaking and long, Katsudon Hanakatsu and Penang Place located at Suntec City make good options as well.
Address: 3 Temasek Boulevard, #01-301A/301B West Wing, Suntec City, Singapore 038983
Opening hours: Daily 10am to 10pm
Website
This is an independent review by Eatbook.sg.
Summary
Pros
– Convenient location
– Fun experience
Cons
– Food was average
– Relatively long waiting time
– Service could be better
Recommended Dishes: Mentaiko Cream Sauce Omurice ($13.80++)
Operating Hours:
Daily 10am to 10pm
Address: 3 Temasek Boulevard, #01-301A/301B, West Wing, Suntec City, Singapore 038983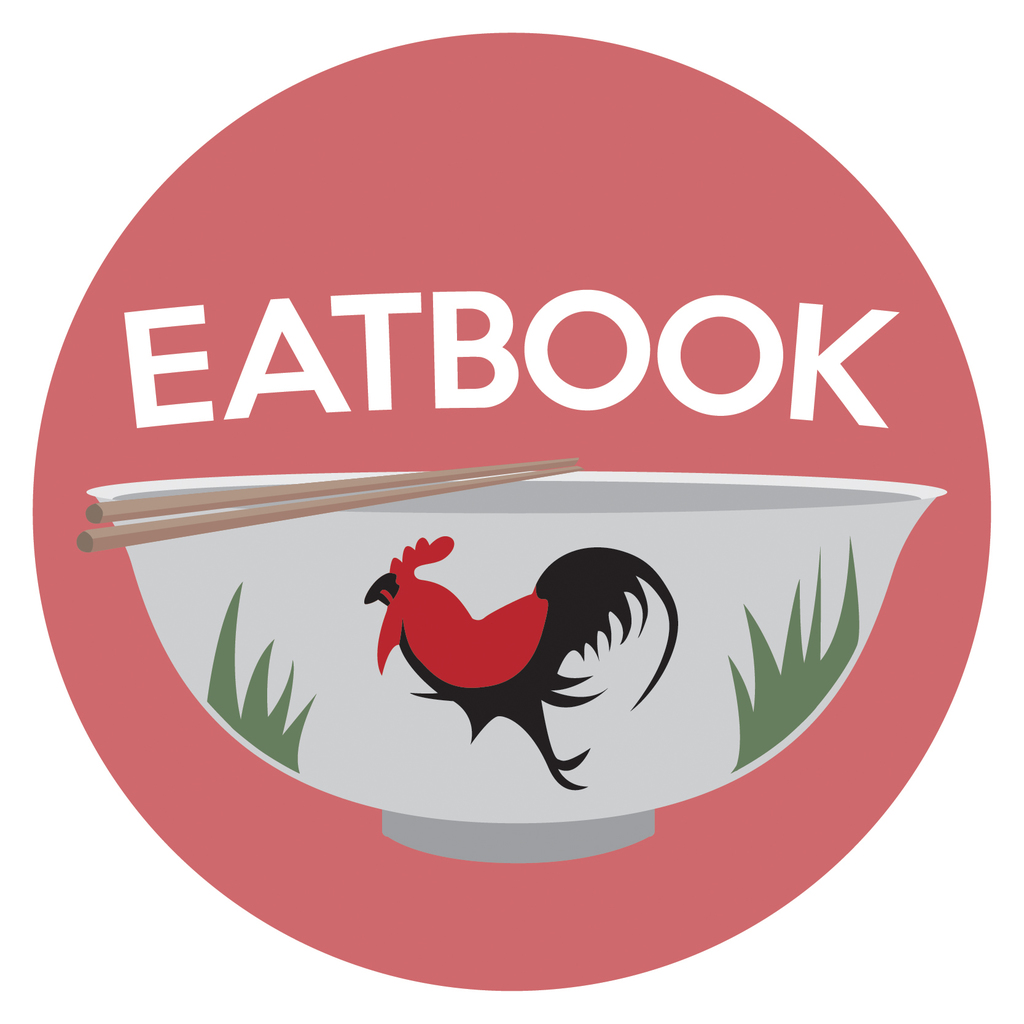 Drop us your email so you won't miss the latest news.