Paaru is a new Japanese-inspired cafe and bakery in Chinatown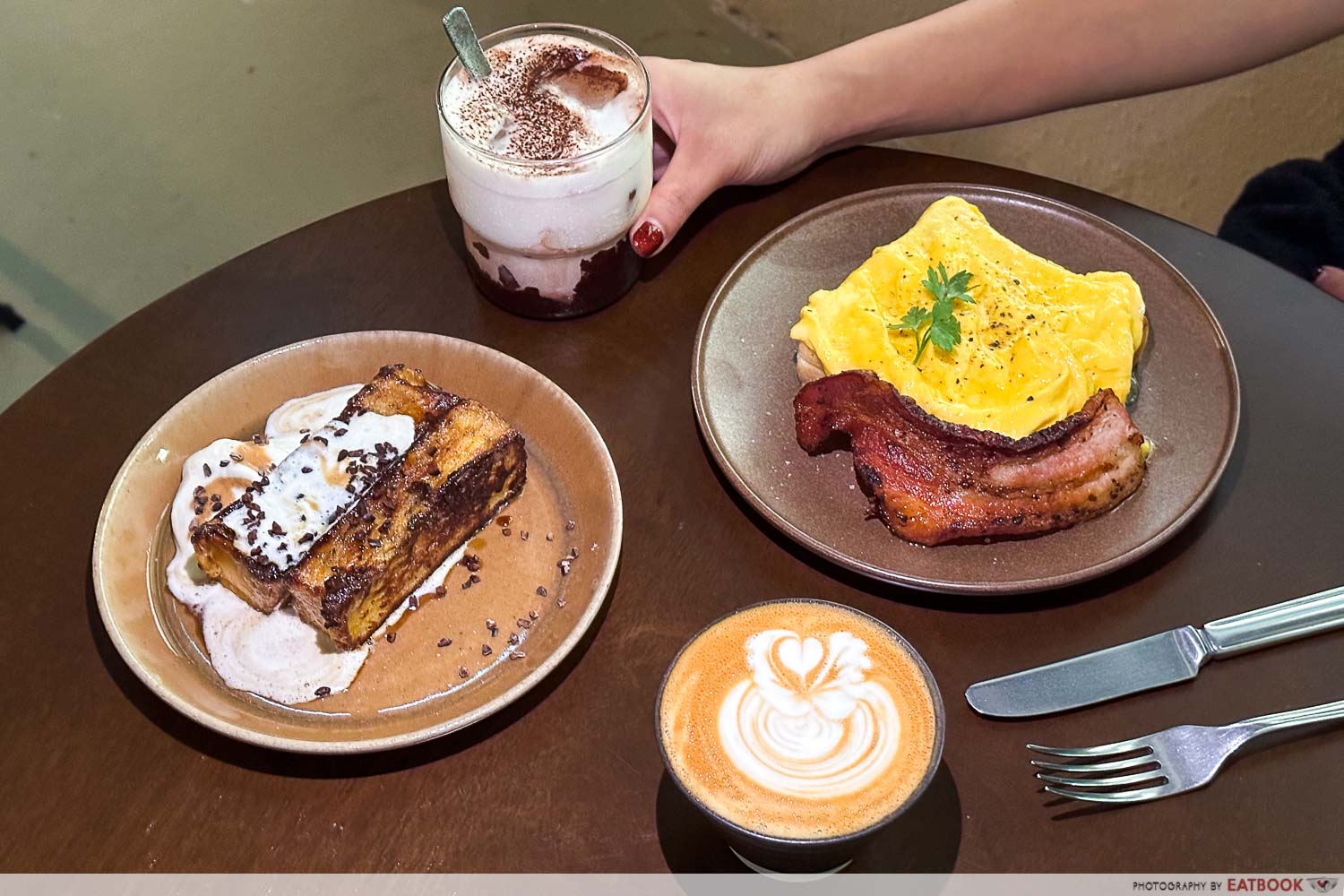 If you haven't been to Pearl's Hill Terrace in Chinatown, this is the sign you've been waiting for: Paaru, or パール in Japanese characters, a week-old cafe-bakery that's an oasis of a Japanese teahouse in the heart of Singapore.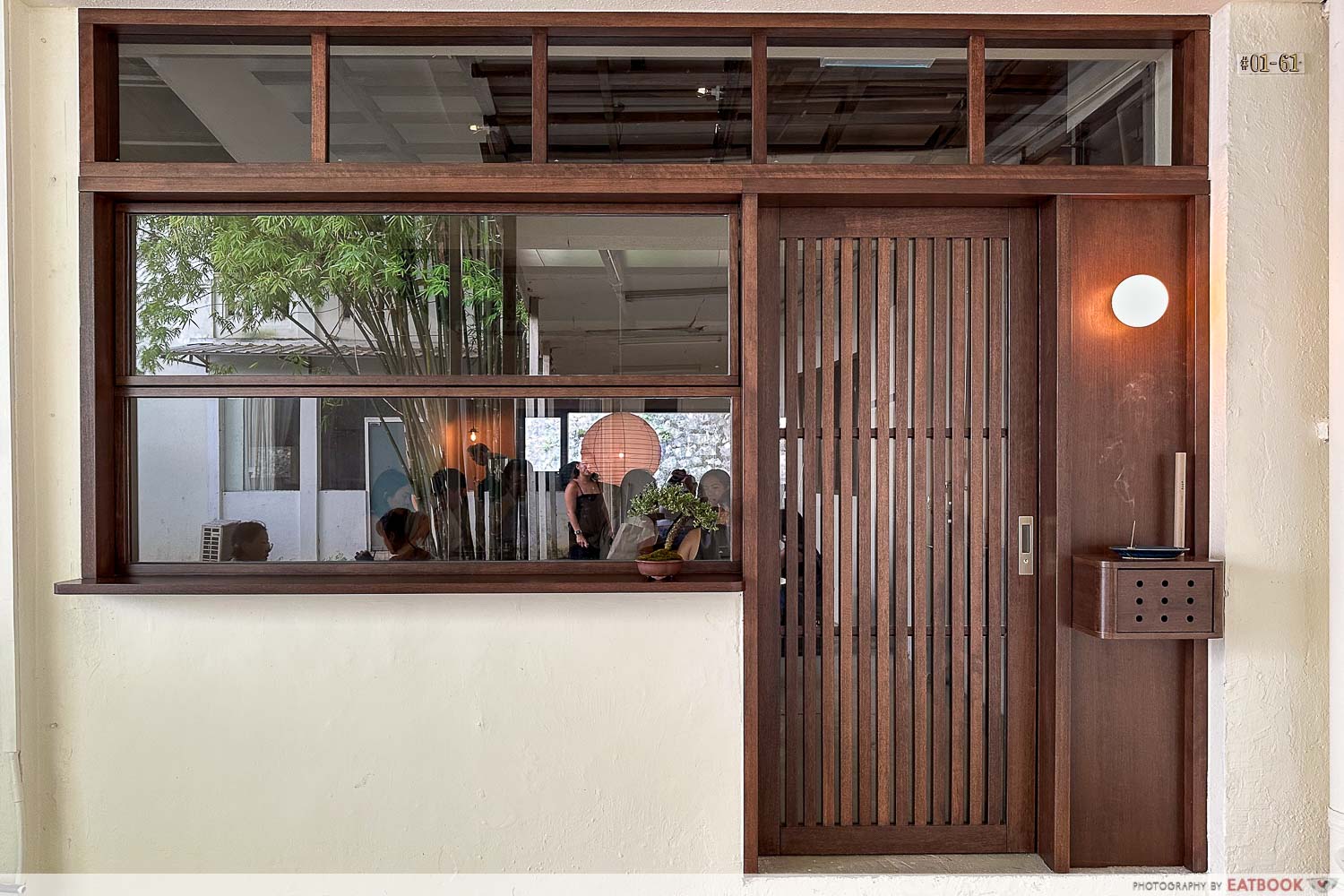 You'd be forgiven for thinking you've left Singapore behind when you stand in front of the wooden doors of Paaru; with a stick of woody incense burning outside the wooden door, and a glass window that lets you peep into the dark wooden aesthetic of the cafe within.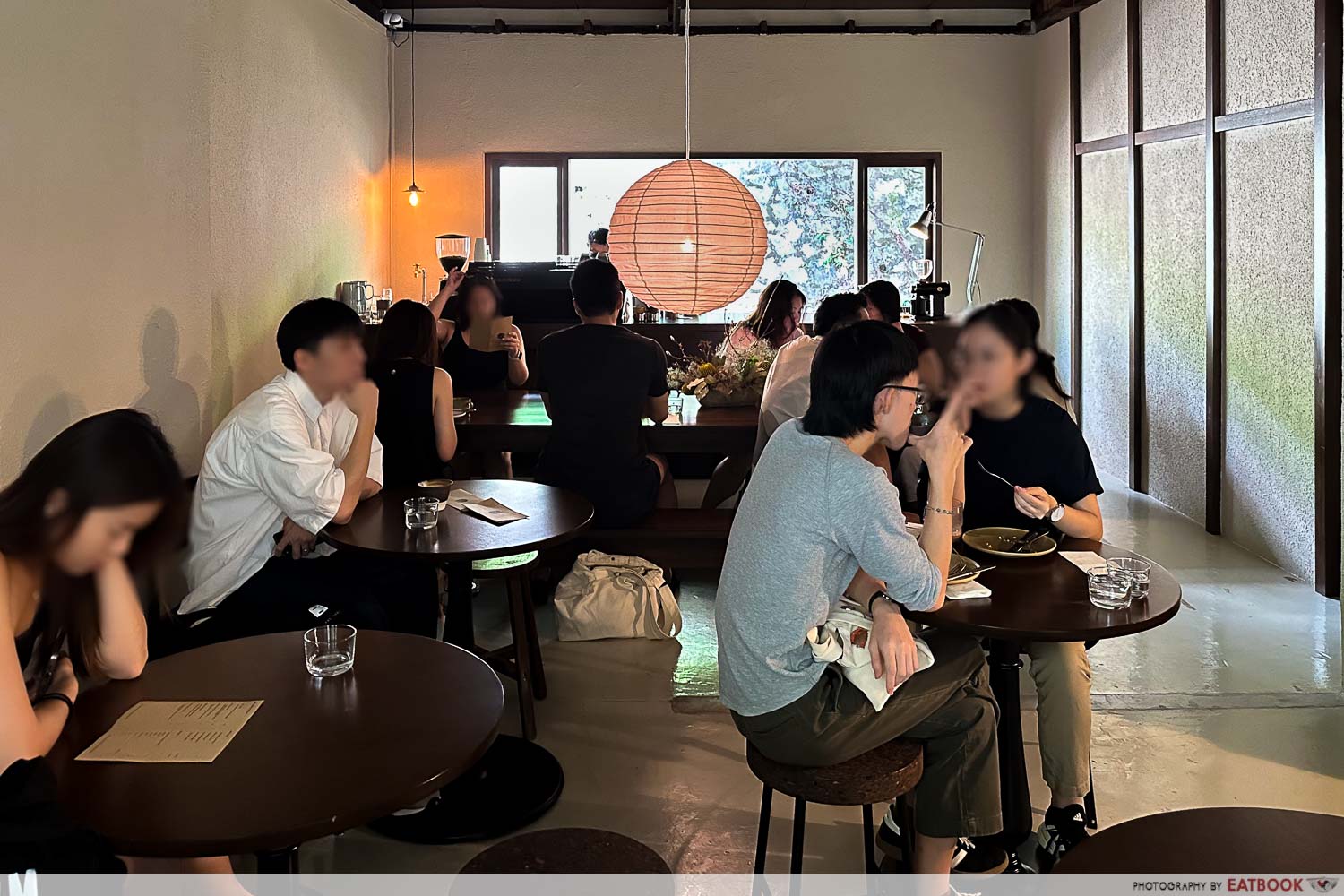 The space is dominated by a large, spherical paper lamp that hangs low over a communal table, situated in front of the coffee bar, and a second glass window that floods the space with natural light.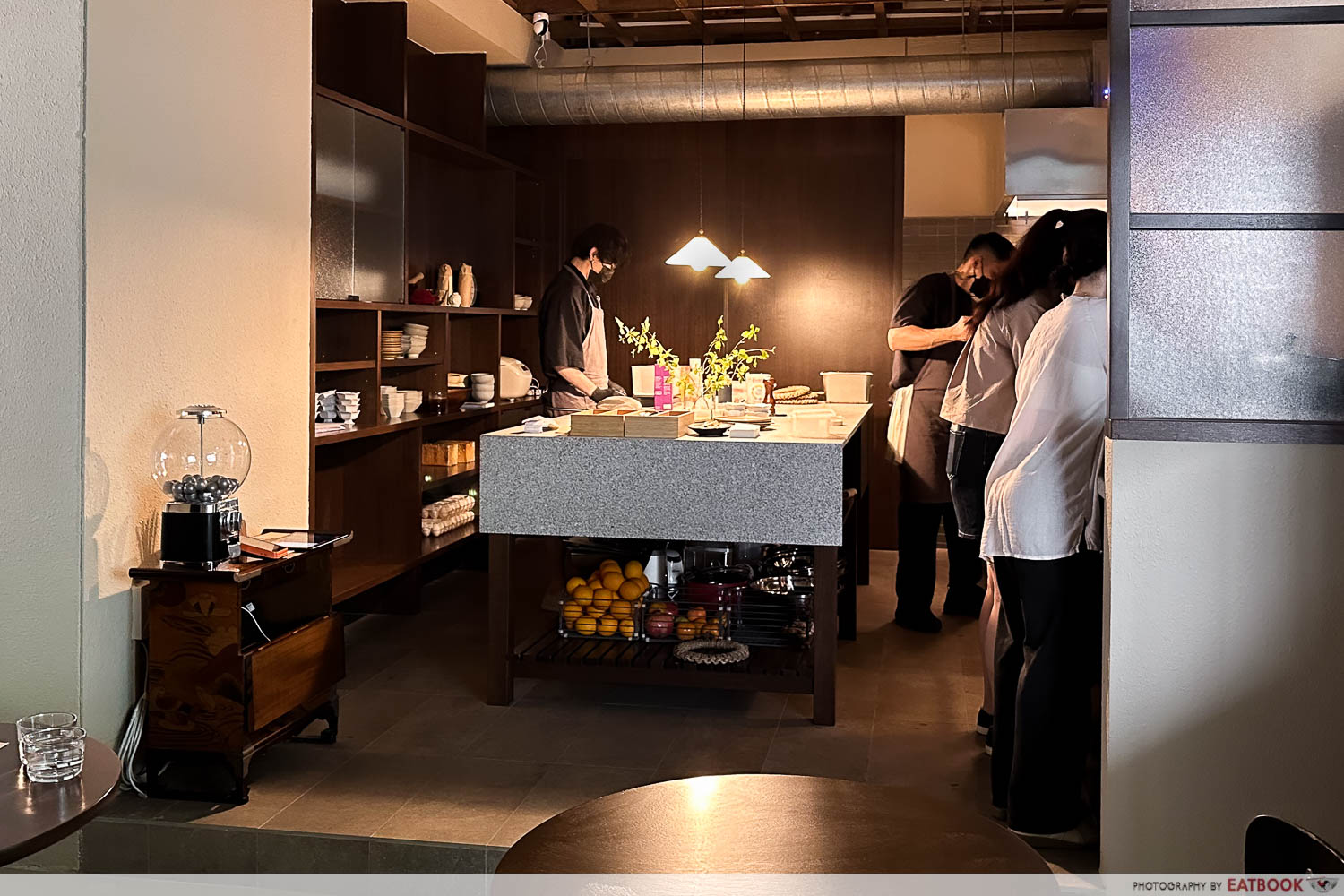 The zen vibes extend to the small kitchen space, a busy, cosy nook that looks right out of someone's model home.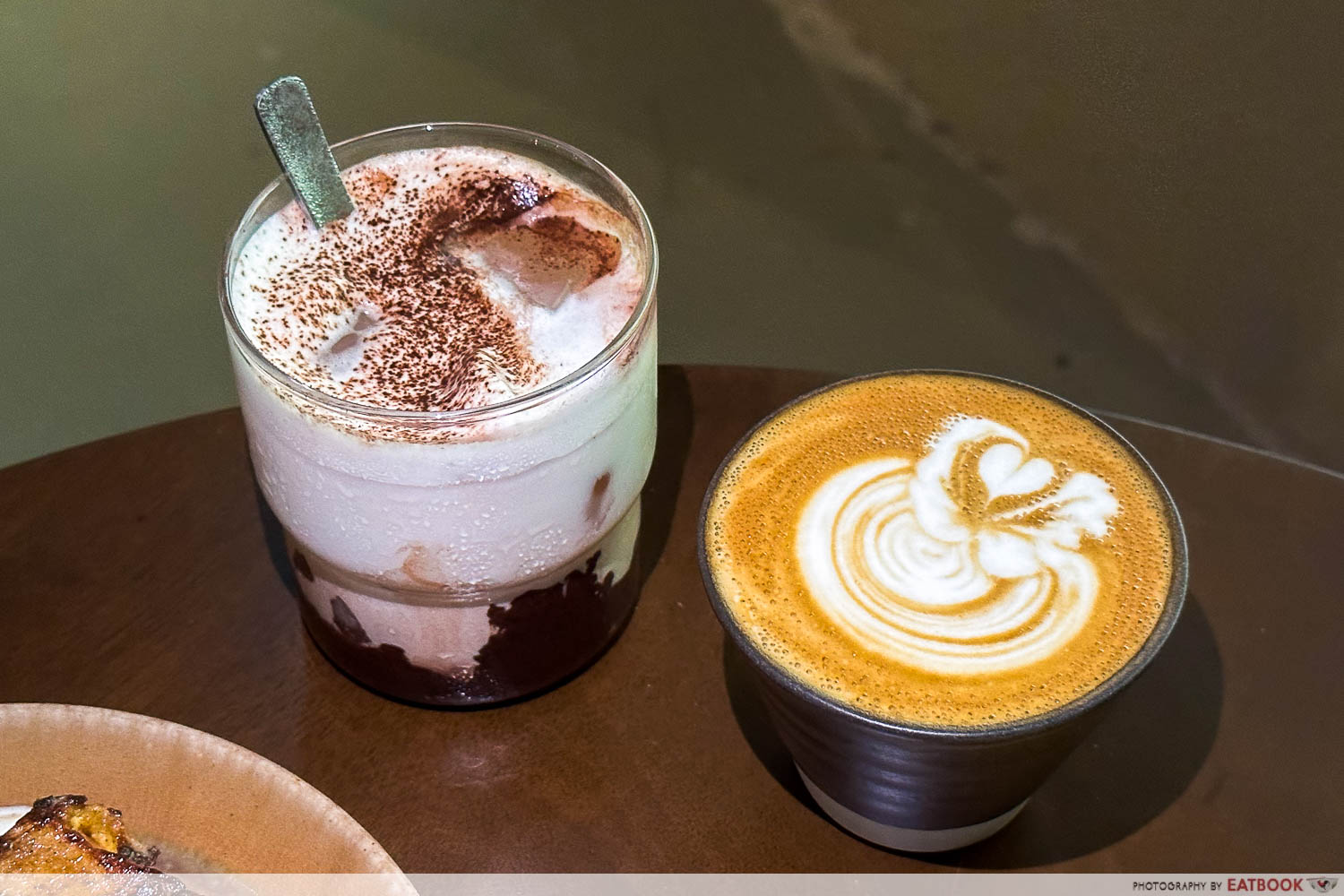 The menu is a short all-day breakfast selection with just five food items, as well as coffee, chocolate, and juices. Go for an Espresso ($3.50++ for a single shot/$4.50++ for a double shot), a White ($6++), or Filter ($8++), brewed with a house blend of beans sourced from Ethiopia, Colombia and Brazil. While they don't serve your typical matcha latte and such, the Chocolate ($7++) is a good option to have, especially iced (+$1++) after the trek up Pearl's Hill.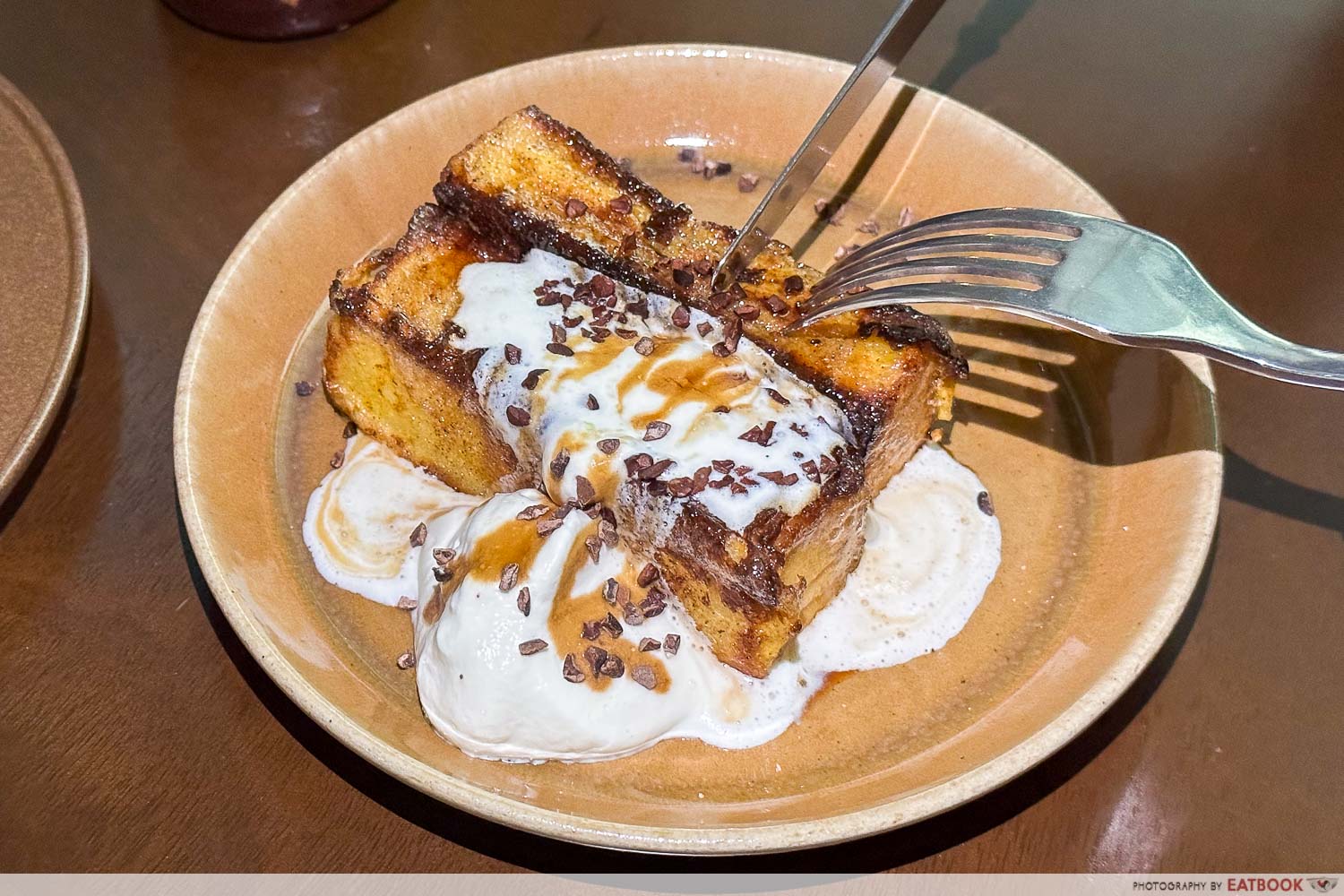 Their all-day breakfast items centre around house-baked shokupan, AKA Japanese milk bread, which you can buy in loaves from their bakery, located on the opposite end of the building. For a sweet option, there's French Toast Shokupan ($12++), with a crisp, caramelised exterior and that characteristic shokupan chew inside.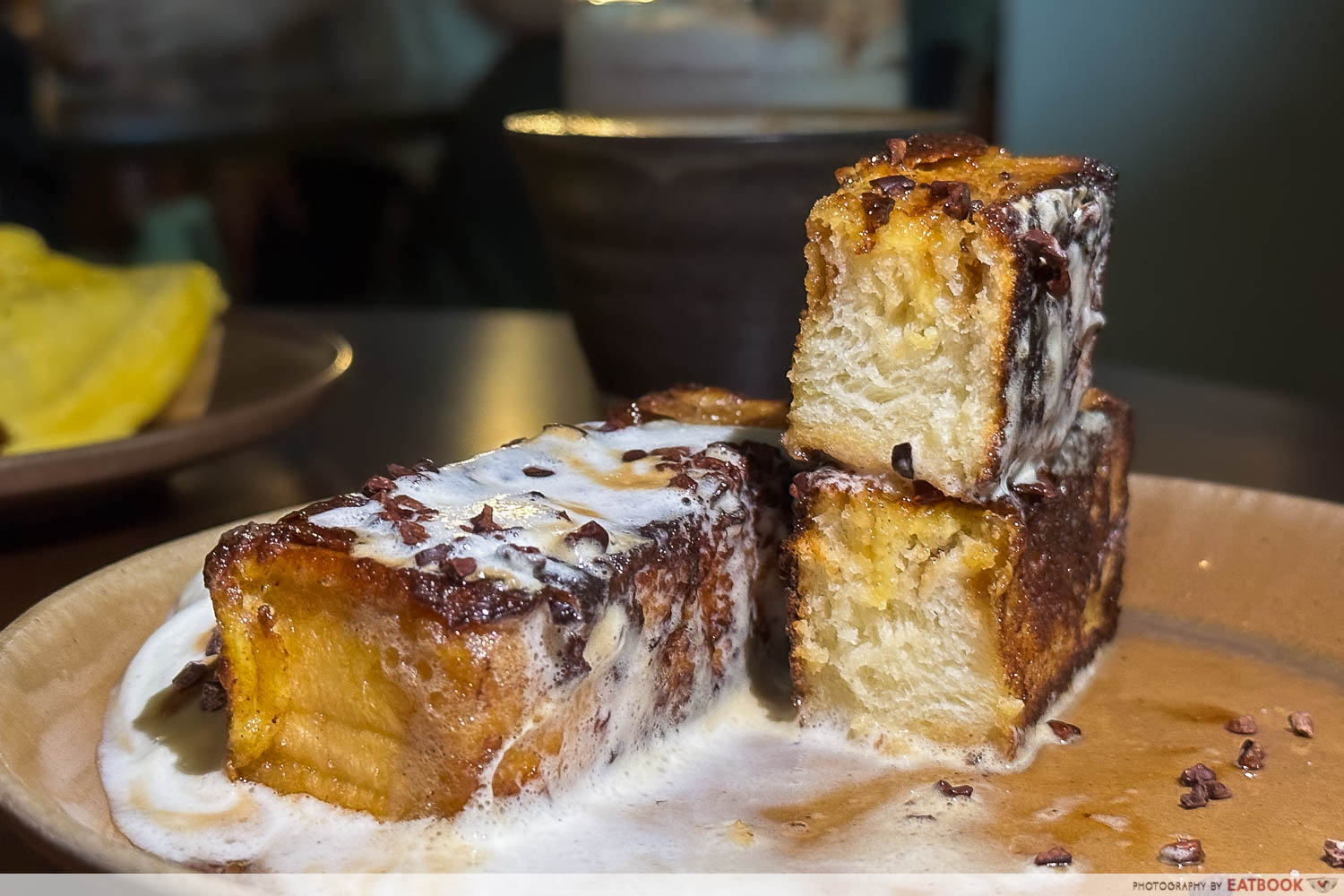 It's drizzled with kuromitsu, or Japanese brown sugar syrup, instead of the standard maple syrup or similar, then sprinkled with cacao nibs and sea salt. Served alongside is a pouf of freshly whipped cream to tie it all together.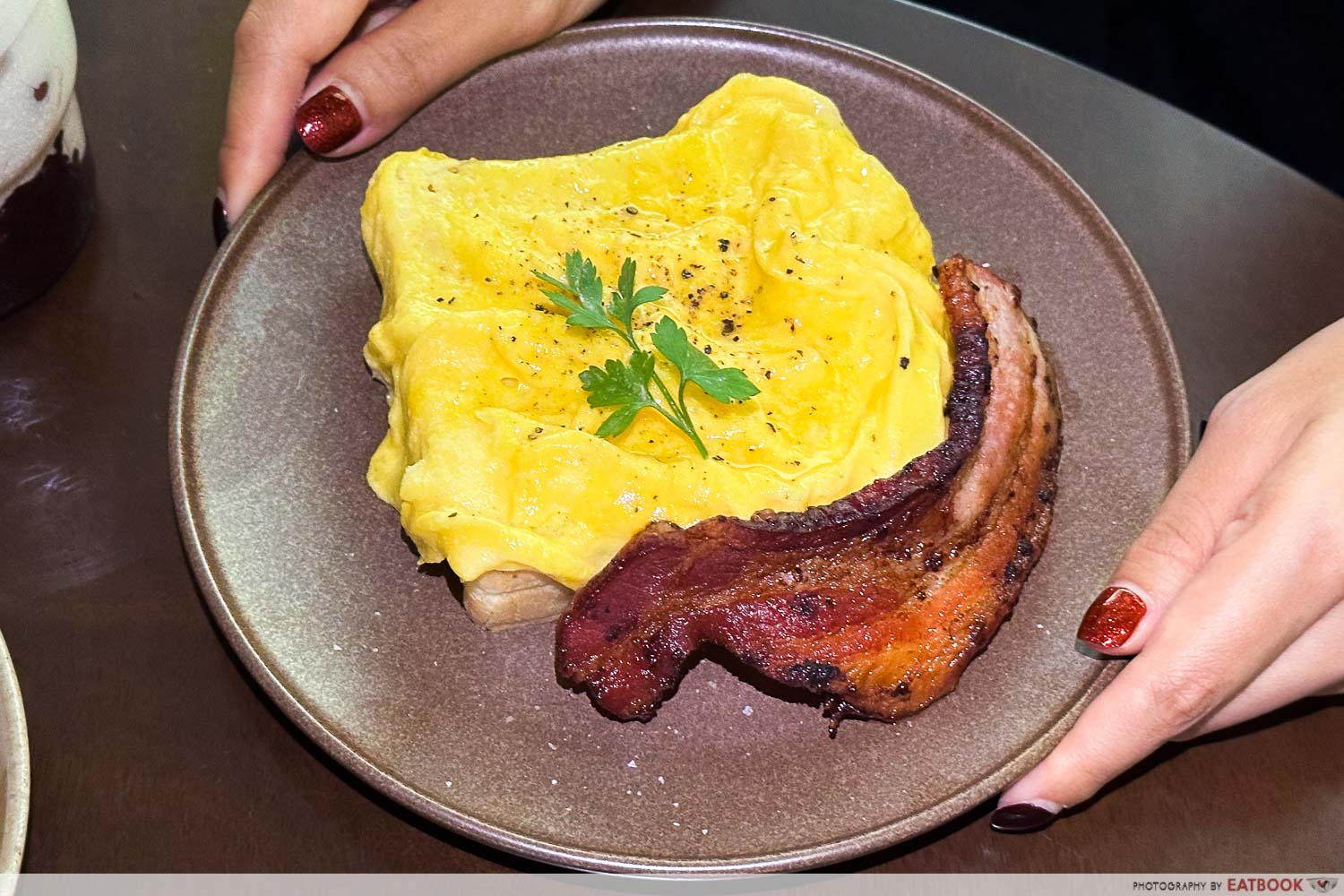 Eggs on Shokupan lets you have the choice of having the milk bread with poached eggs ($11++) or scrambled eggs ($13++). Zhng this up with add-ons including portobello mushroom ($5++), thick-cut bacon ($6++) or more eggs.
Xiao Ge Ge: Dessert Store In Chinatown With XXL Mochi In Flavours Such As Taro And Durian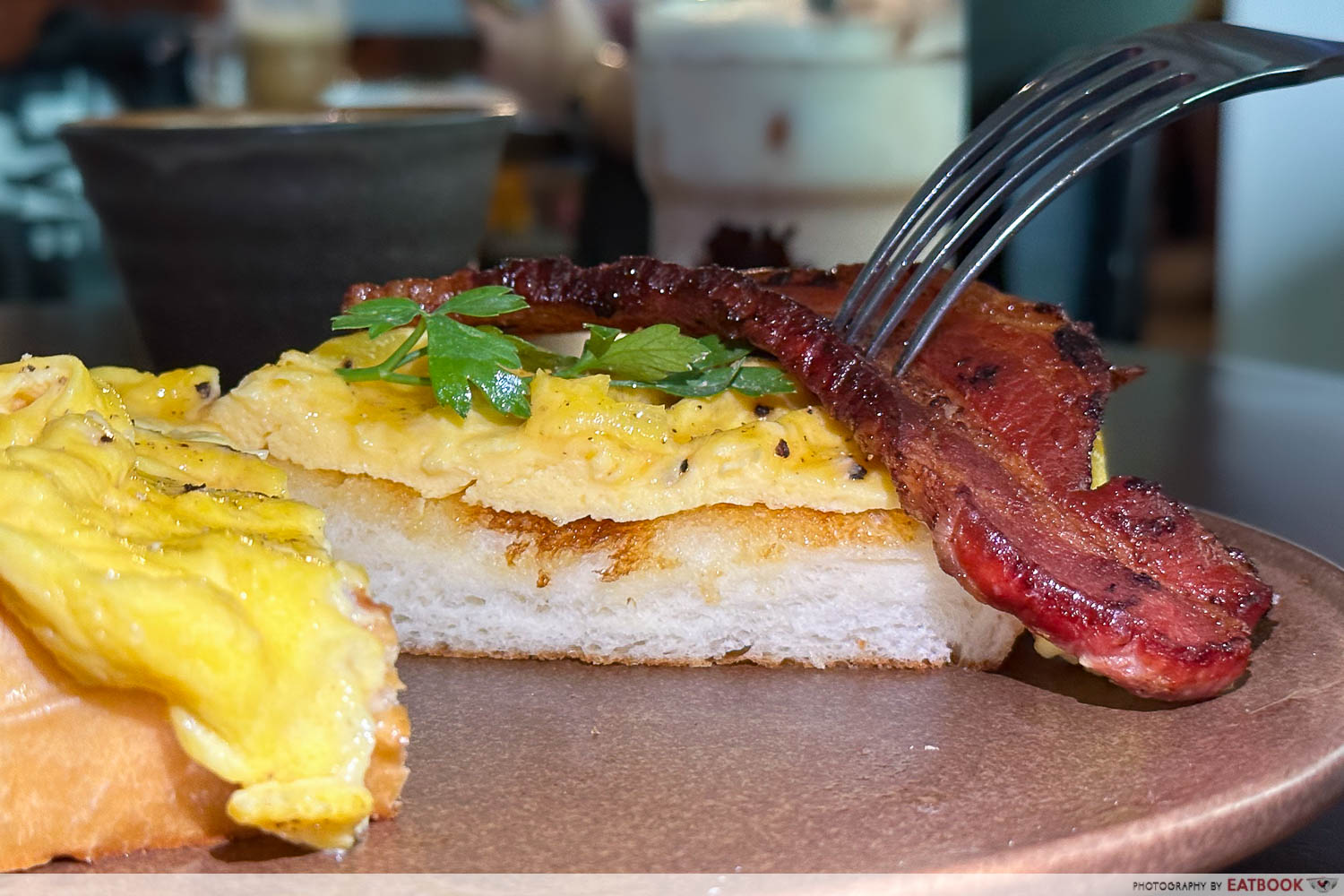 Toasted and buttered, the bread stood up well to the silky scrambled eggs, while the thick-cut bacon proved to be a tasty addition to the mix.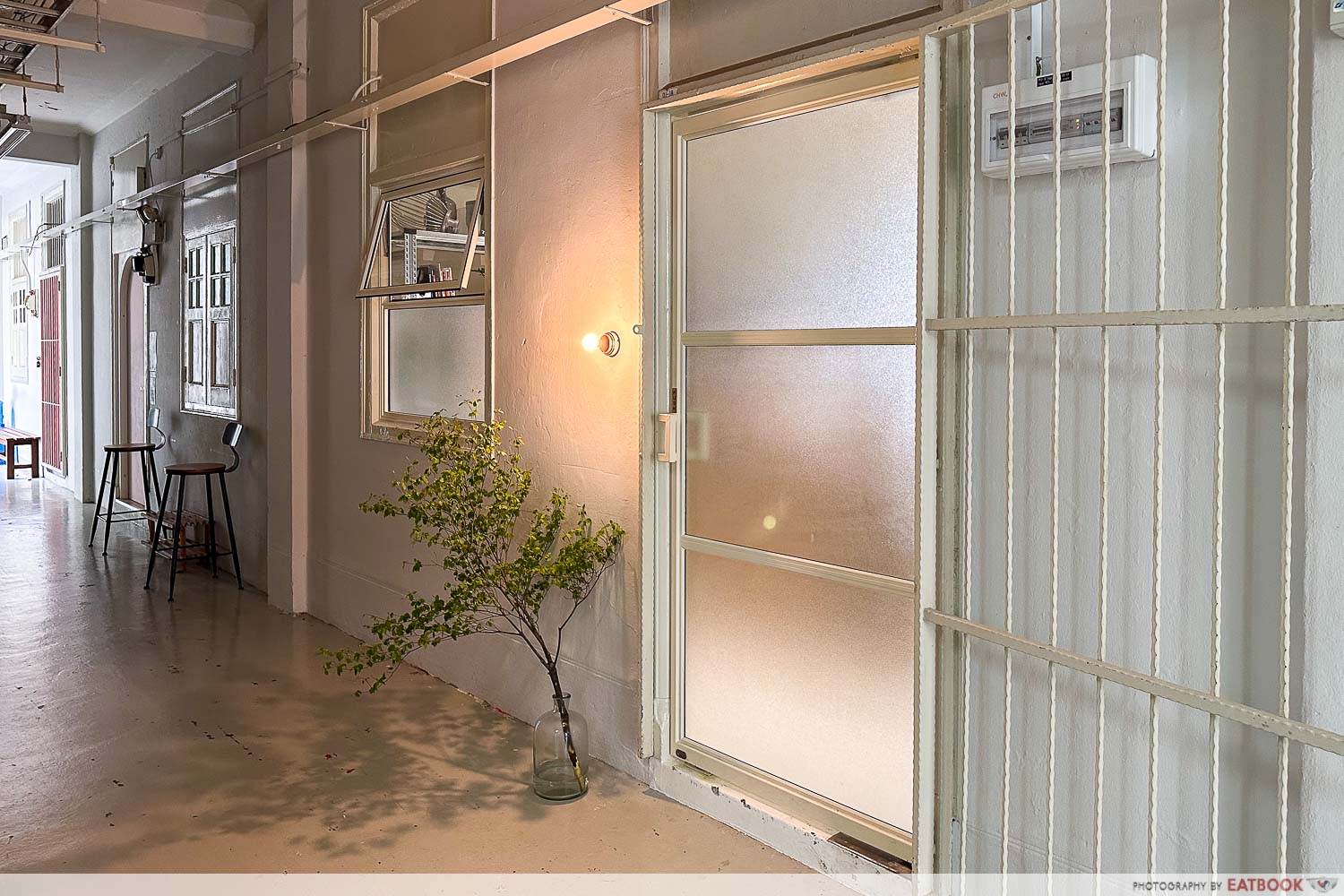 If you're looking to get your hands on some of that shokupan or other bakes, head to the bakery, located at #01-18.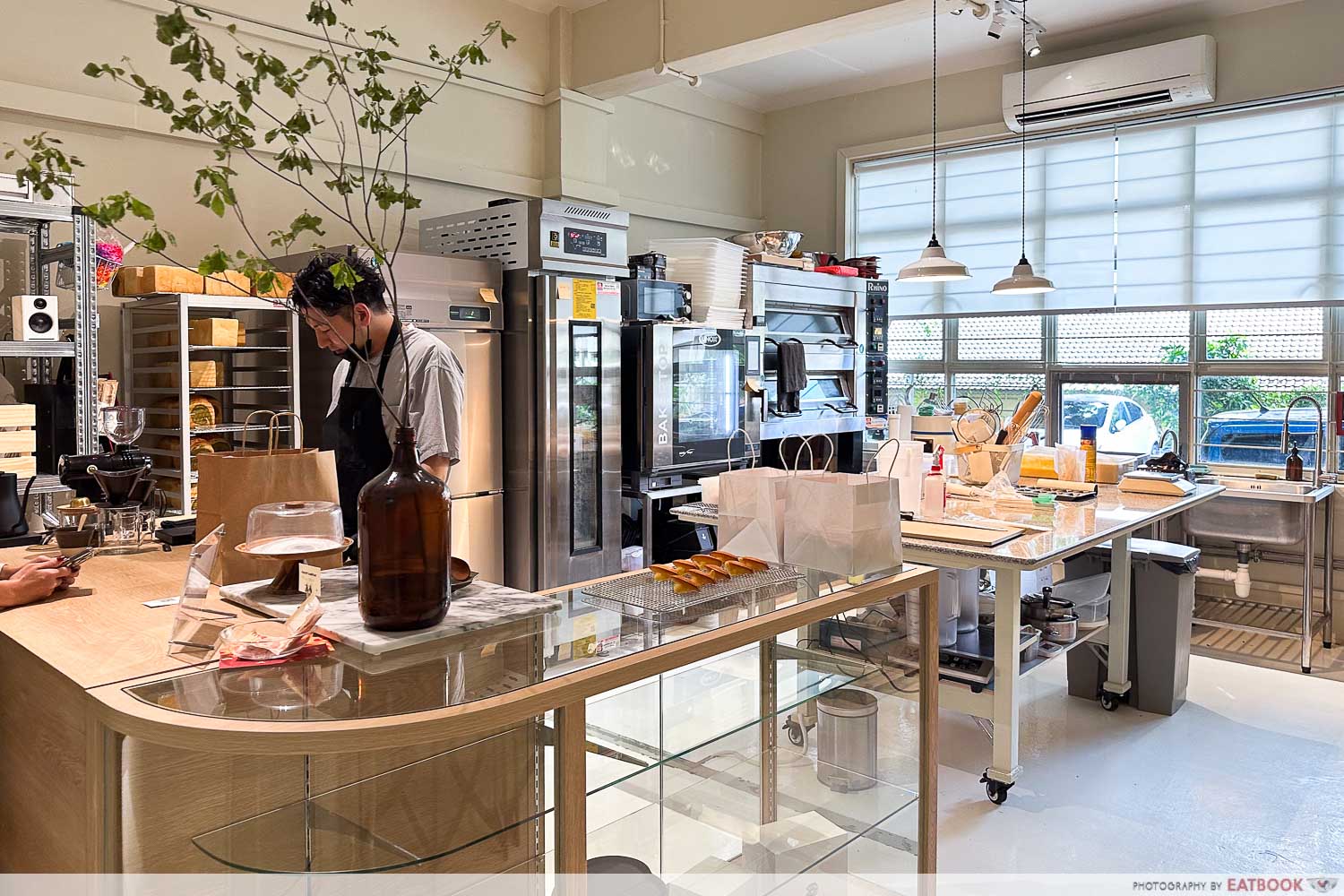 Helmed by a Japanese baker who's got close to 20 years of experience under his belt, you can expect to find Nama Shokupan ($12+) and Matcha Azuku Shokupan ($16+) cooling on the racks here, as well as cakes including Flourless Chocolate Cake ($8+), Strawberry Shortcake ($10+), and Mont Blanc ($14+). We were excited to see Rare Cheese Tart ($10+) on the menu too—something we're looking forward to purchasing on our next visit.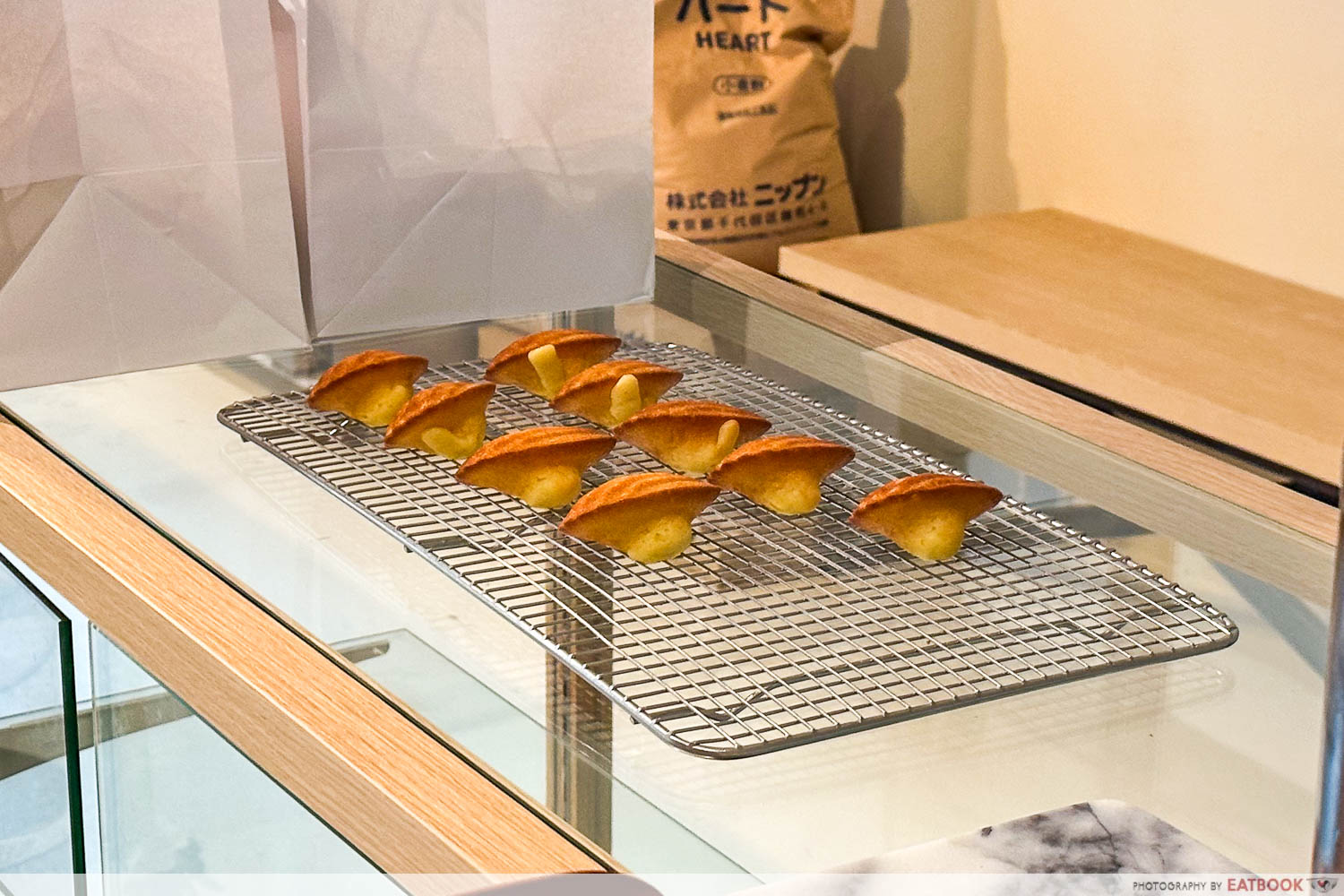 Snack-worthy Madeleines ($2+) and Financiers ($2+) are also sold here—perfect for that after-lunch tea break with a cuppa coffee.
After breakfast at Paaru, consider heading to Shang Hai Fried Xiao Long Bao for sheng jian bao by an ex-Crystal Jade chef. Alternatively, check out Xiao Ge Ge for XXL taro and durian mochi at a dessert kiosk!
Address: 195 Pearl's Hill Terrace, #01-61, Pearl's Hill Studio, Singapore 168976
Opening hours: Mon-Tue, Thurs-Fri 9am to 7pm, Sat-Sun 9am to 6pm
Website
Paaru is not a halal-certified eatery
Shang Hai Fried Xiao Long Bao Review: Popular Sheng Jian Bao And Truffle XLB In Chinatown
Photos taken by Tanya Tham
This was an independent visit by Eatbook.sg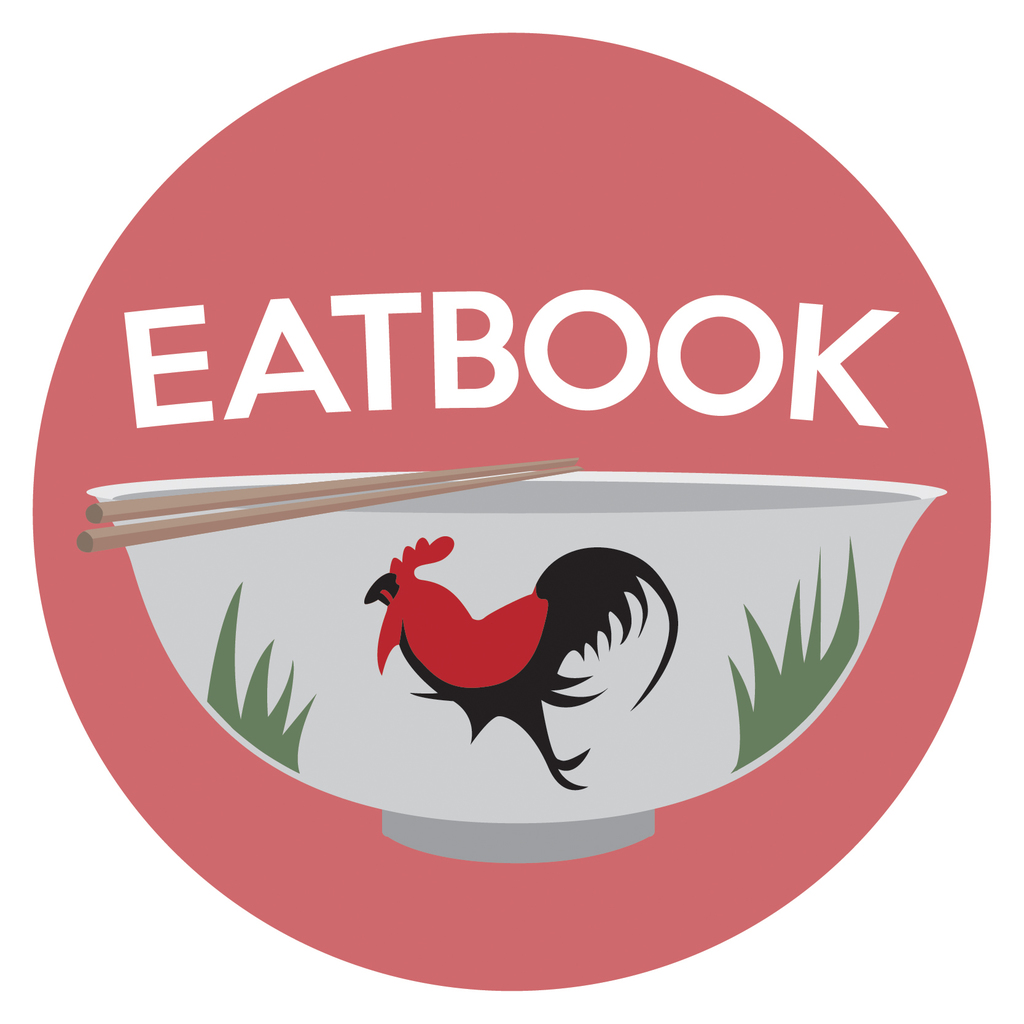 Drop us your email so you won't miss the latest news.