Simple Cafe has Taiwanese cafe vibes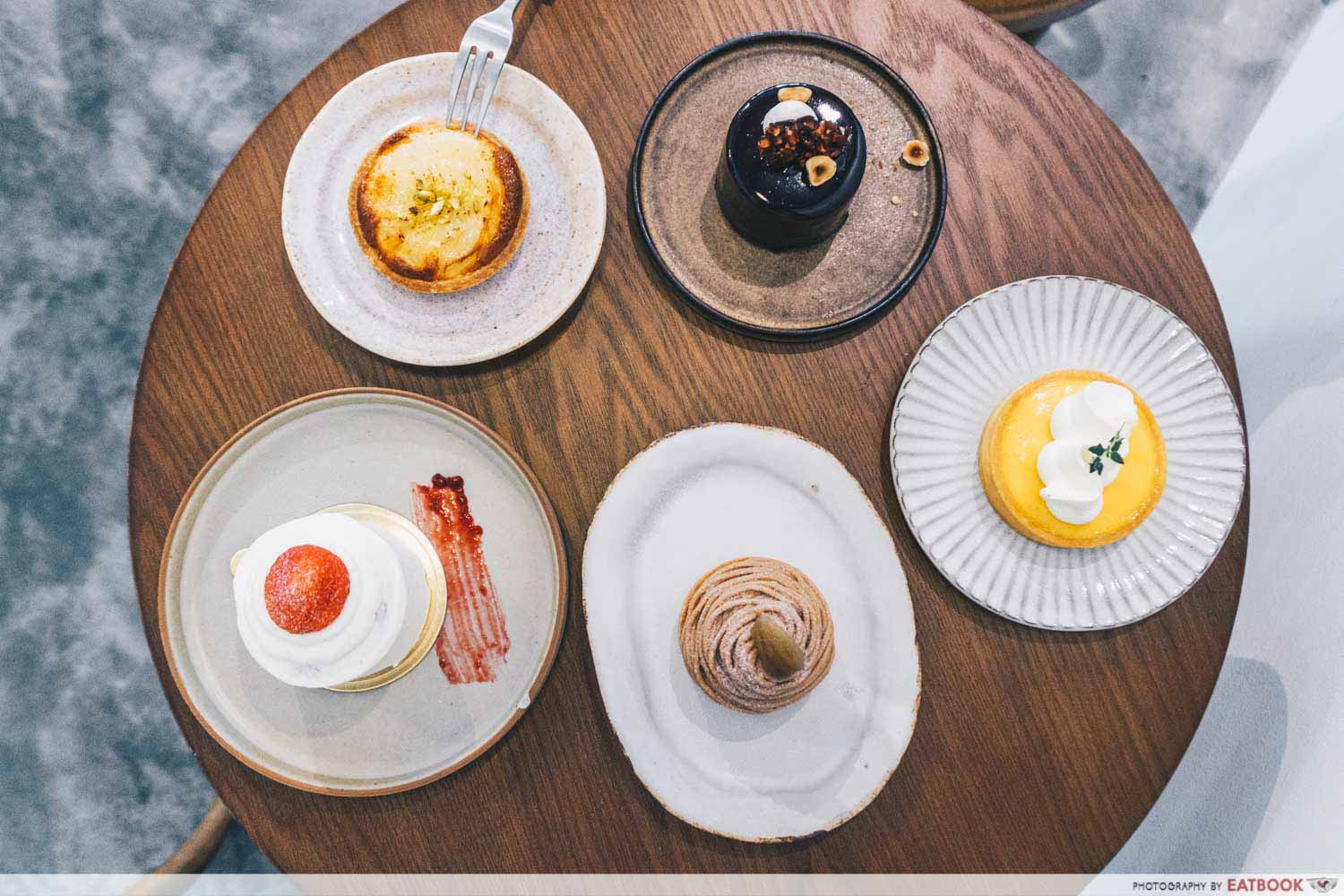 Simple Cafe is a relatively new eatery popular for their Taiwanese cafe vibes and pretty cakes. The West isn't exactly brimming with unique cafes, and a few of my friends staying near West Coast excitedly urged me to pay the cafe a visit ASAP.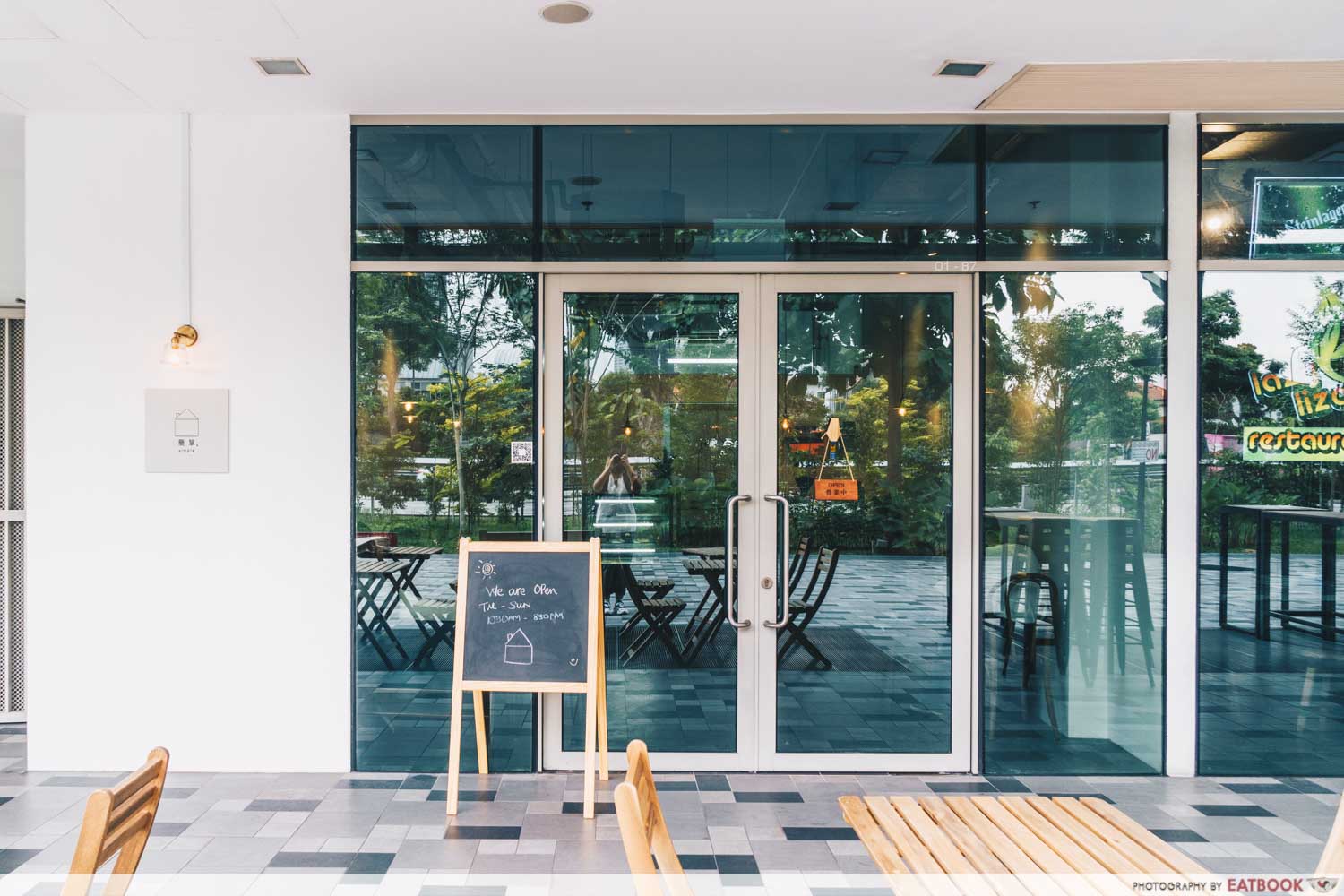 "Inconspicuous" is honestly an apt description, considering how I missed their minimalistic sign twice while looking for the little cafe.
Stepping into the cafe, its clean interior design and furnishing, complete with soft Chinese pop music in the background, instantly reminded me of the ones in Taipei. Despite the disappointing sign that announced doughnuts were sold out for the day—at 1pm—the quaint pastries on display were still enough to draw me in.
Brotherbird Coffeehouse To Reopen With Mochi Doughnuts And Soft Serve
Food at Simple Cafe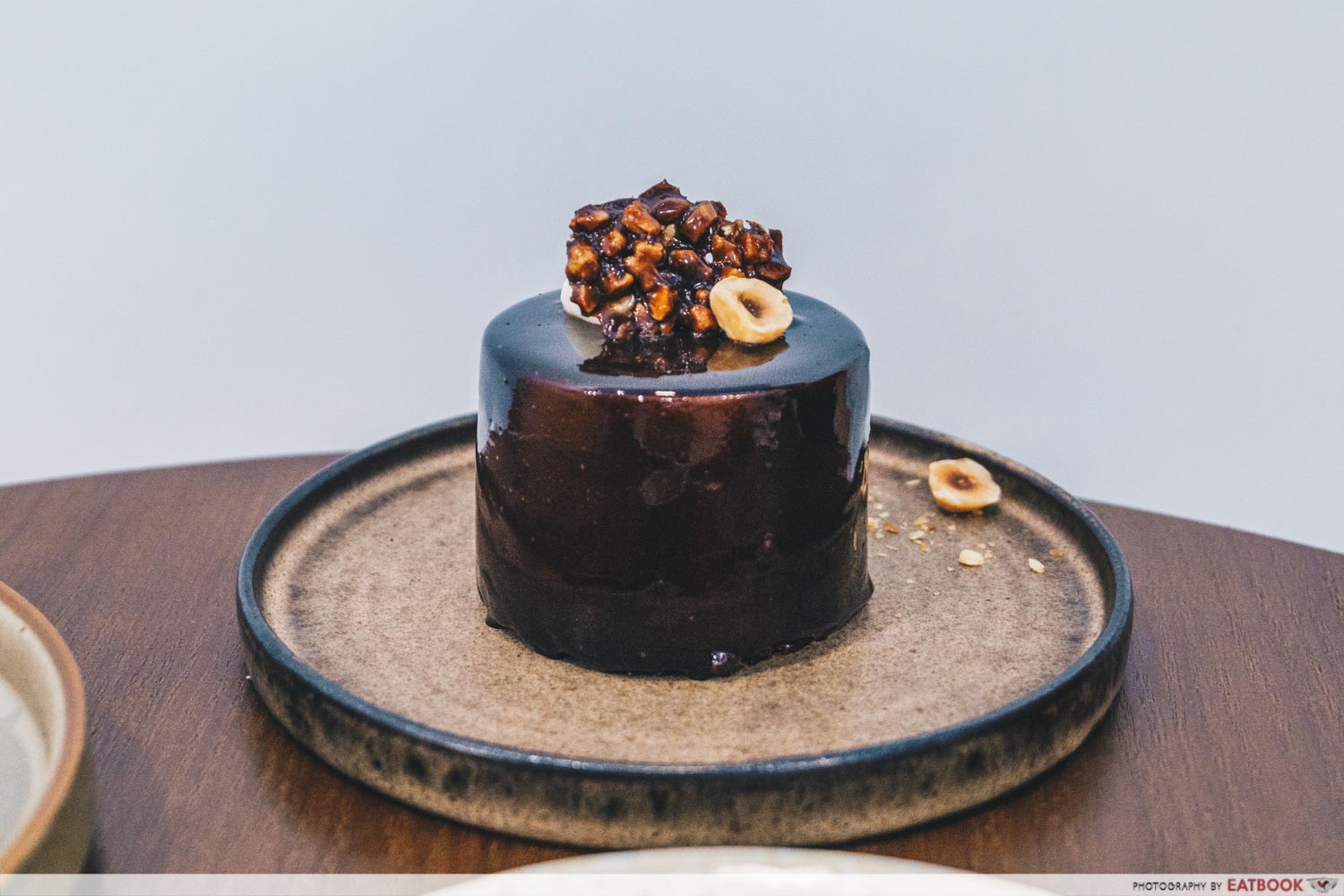 I went straight for the Hazel ($8.50), which was arguably the prettiest of the lot, with its glistening coat of chocolate glaze.
This delicate dessert had a rich, bittersweet chocolate mousse that was light in texture yet decadent. Fudgy, chewy pralines gave a layer of caramelised nuttiness and a different texture, complementing the dark chocolate mousse.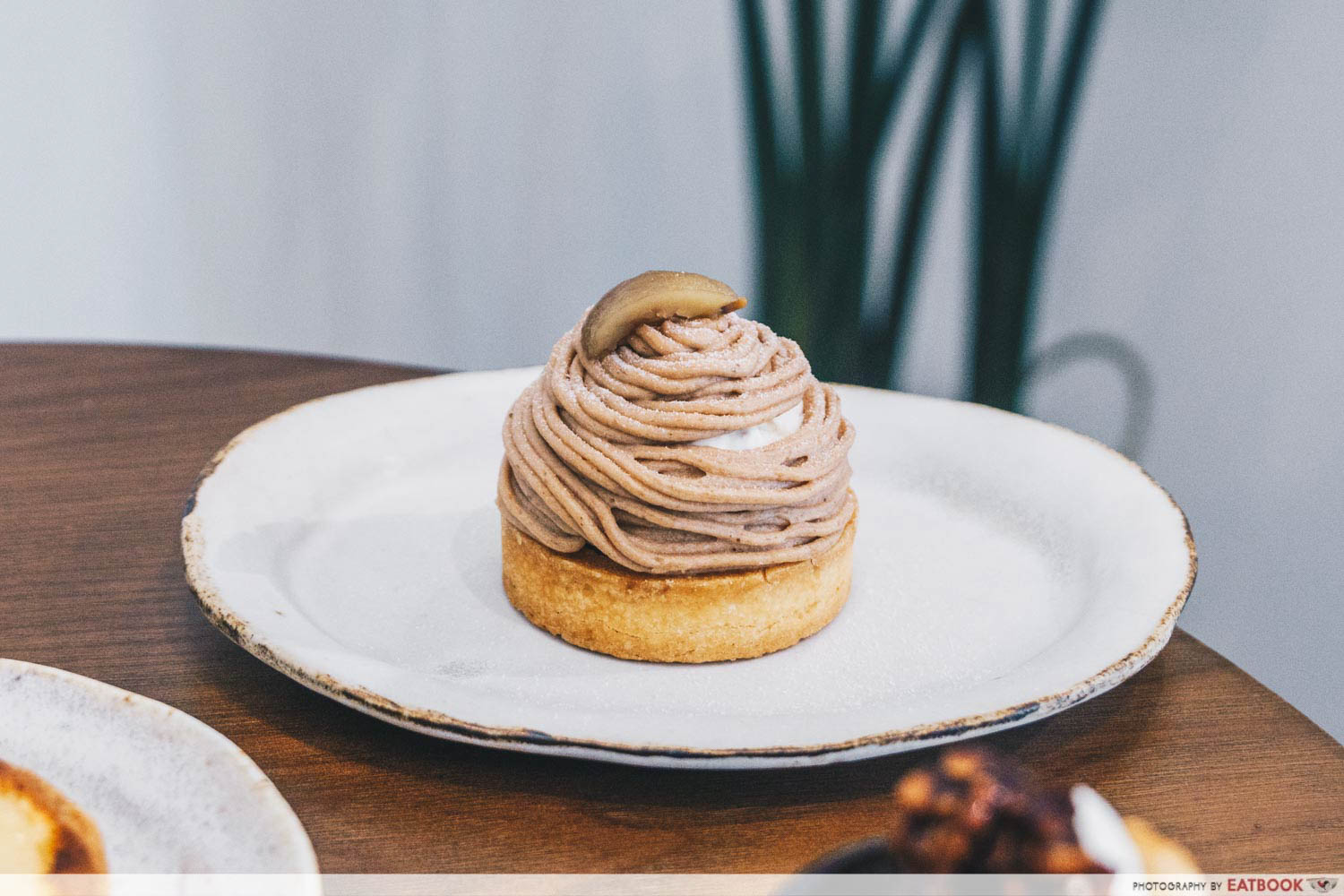 Another pretty one for the 'gram is the Mont Blanc ($9), recognisable with its little pale brown swirls of chestnut cream in a heap, much like a little mountain.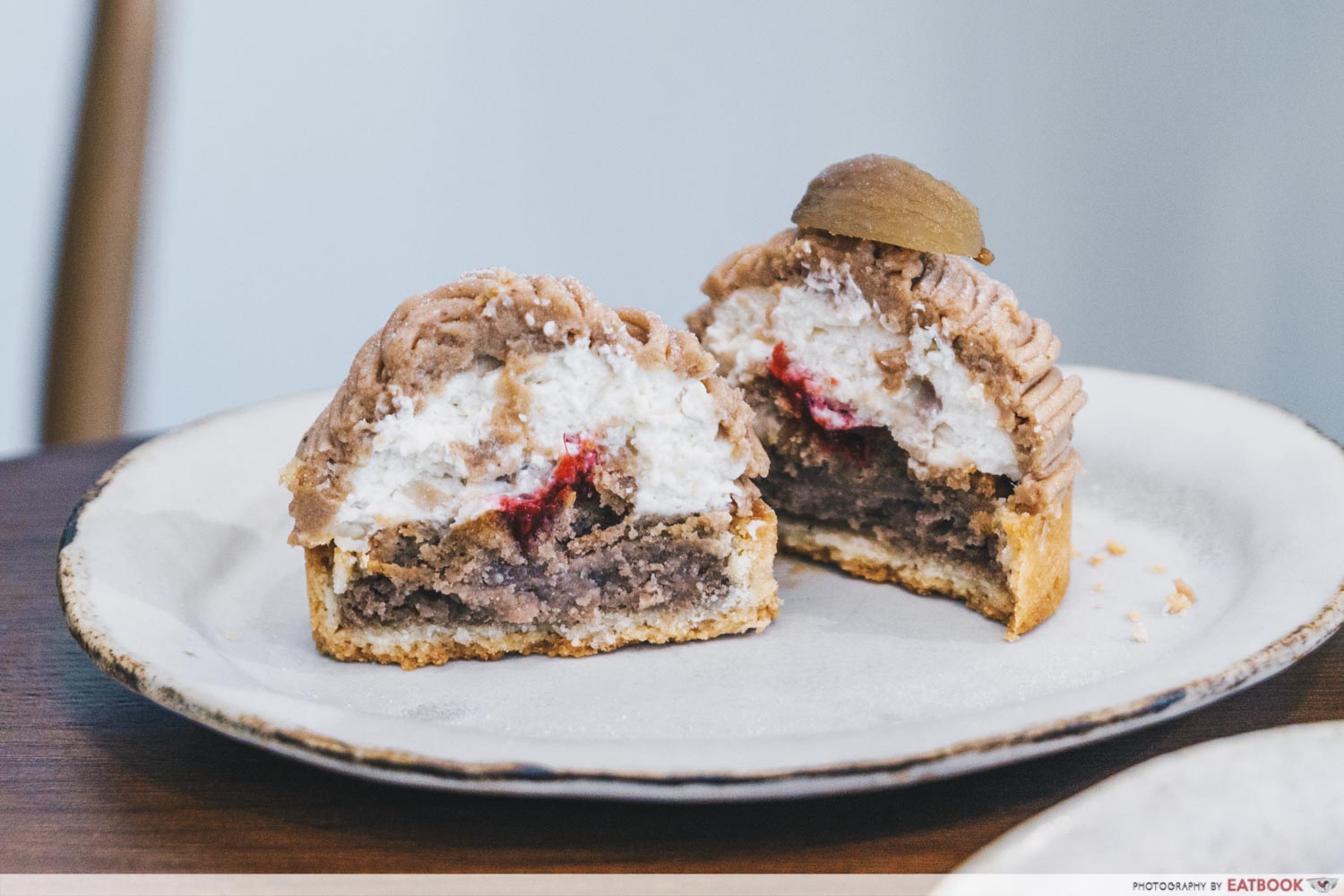 Simple Cafe's version comes with the same combination of chestnut and whipped cream, paired with a firmer chestnut puree, held together by a buttery pastry. Smooth and mildly sweet, the pastry also gave hints of booziness. The dessert also has a fruity twist, thanks to the addition of a jammy berry compote, giving the tart a subtle tang.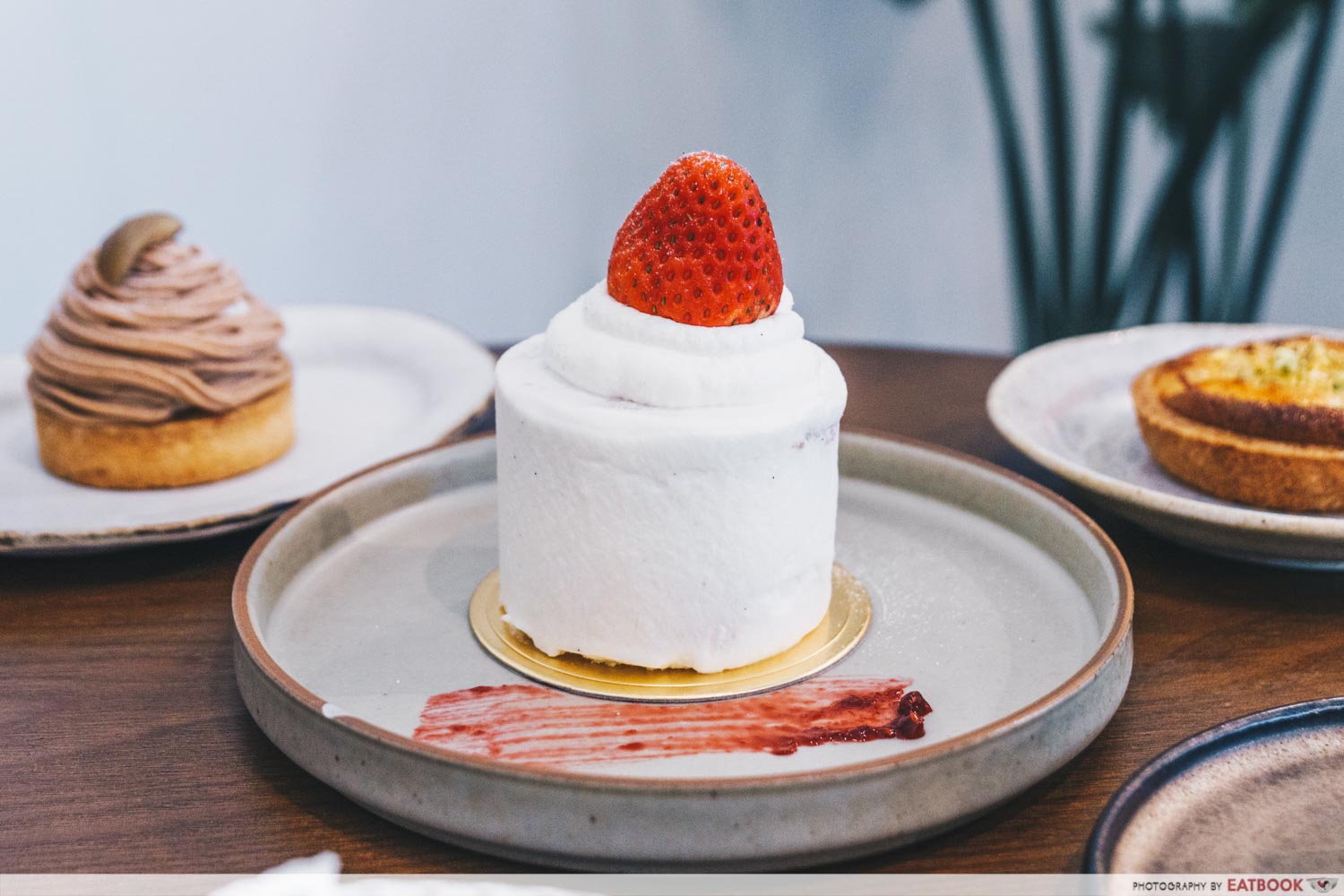 We went for another popular pick, this time choosing the simpler looking Berry ($9). This sweet treat is basically a strawberry shortcake, comprising moist sponge cake with bits of strawberry coated liberally with fluffy fresh cream.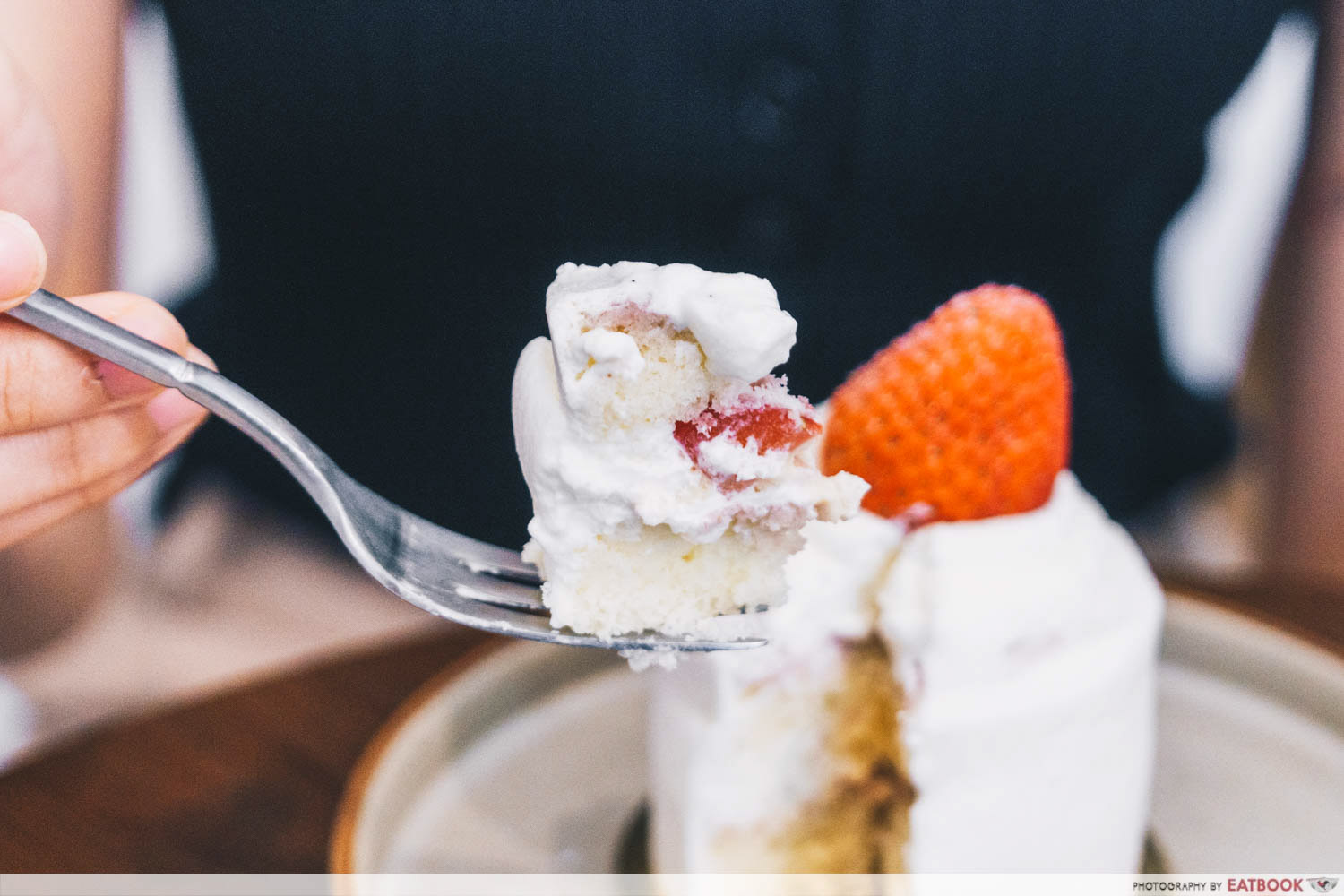 While the airy texture of the fresh cream prevented the dessert from being cloying, the sponge itself was a tiny bit sugary for my liking. However, the tart chunks of berries managed to balance this sweetness out.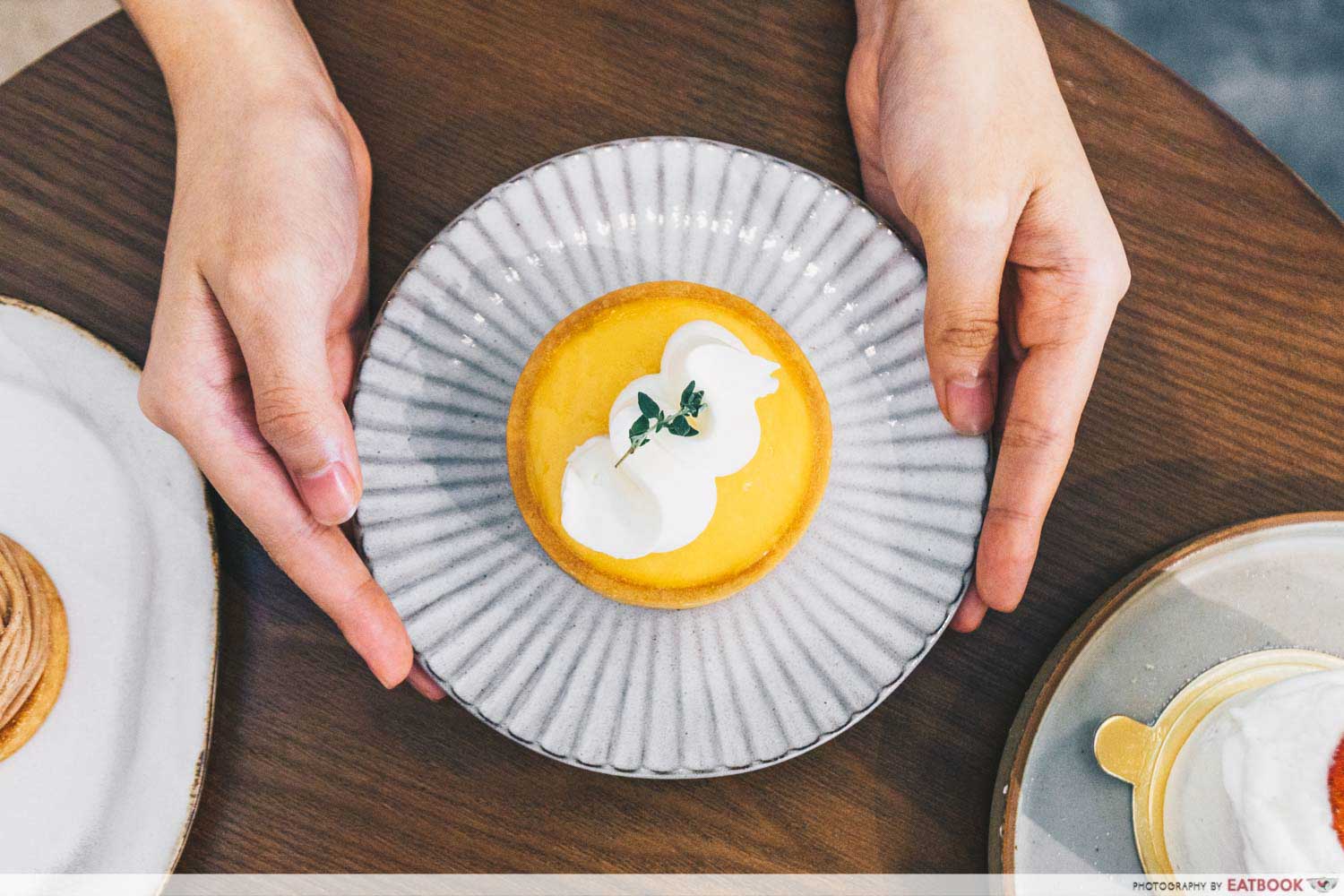 My visits to cafes are never complete without something on the sour side. Fondly remembering PIVOT's lemon tart and Dolc Patisserie's passionfruit tart, I decided to also give Simple Cafe's Bassion ($8) a try.
PIVOT Review: Tamago Sandos And IG-Worthy Hojicha Cakes At CBD Cafe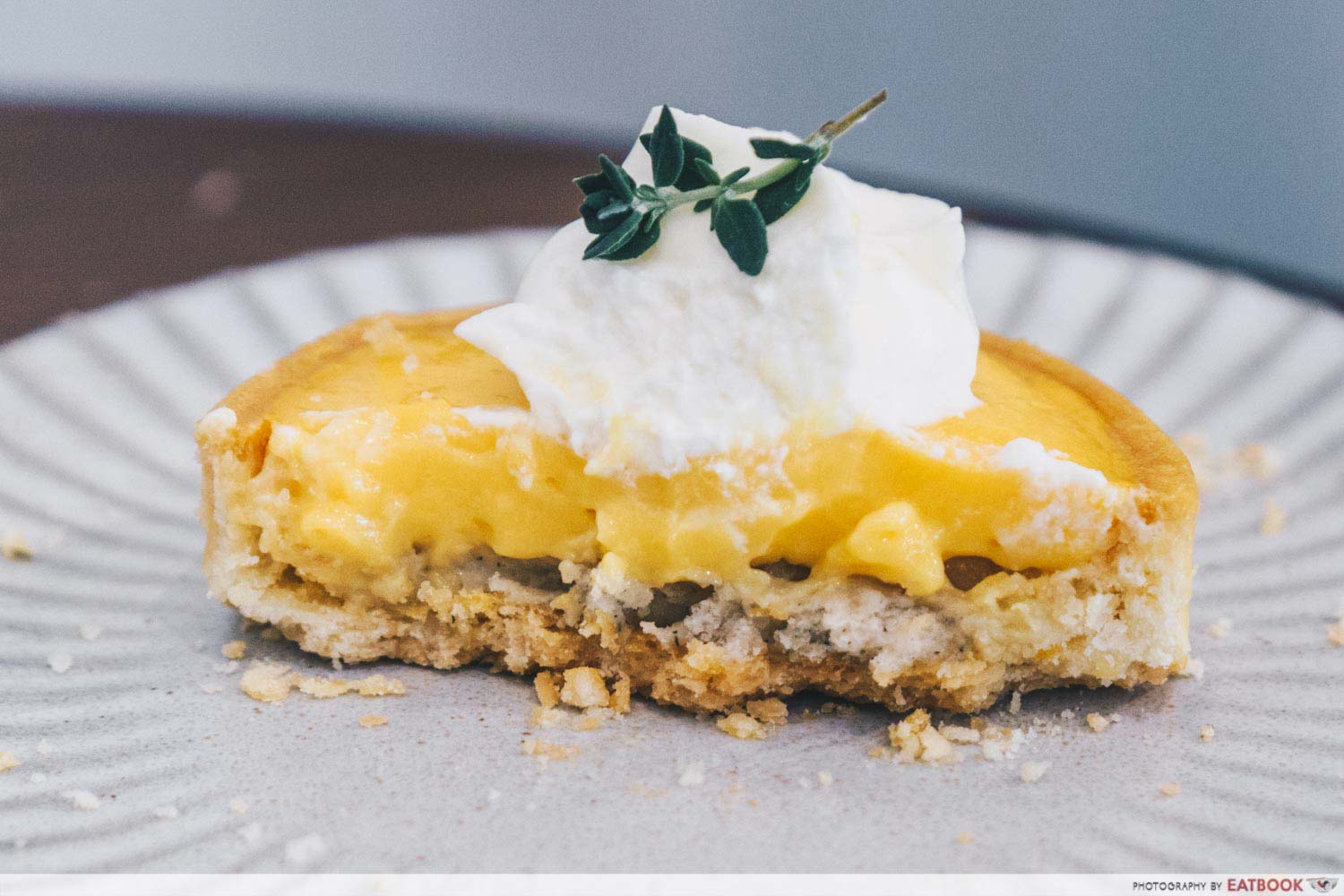 Tart, citrusy passionfruit cream complemented the sweeter layer of banana compote. This was served with a topping of whipped cream which I ultimately found myself sweeping away to better enjoy the sour treat.
Unfortunately, the Bassion's pastry was a tad too dry in texture. I would have better preferred it to be more buttery and just a bit firmer.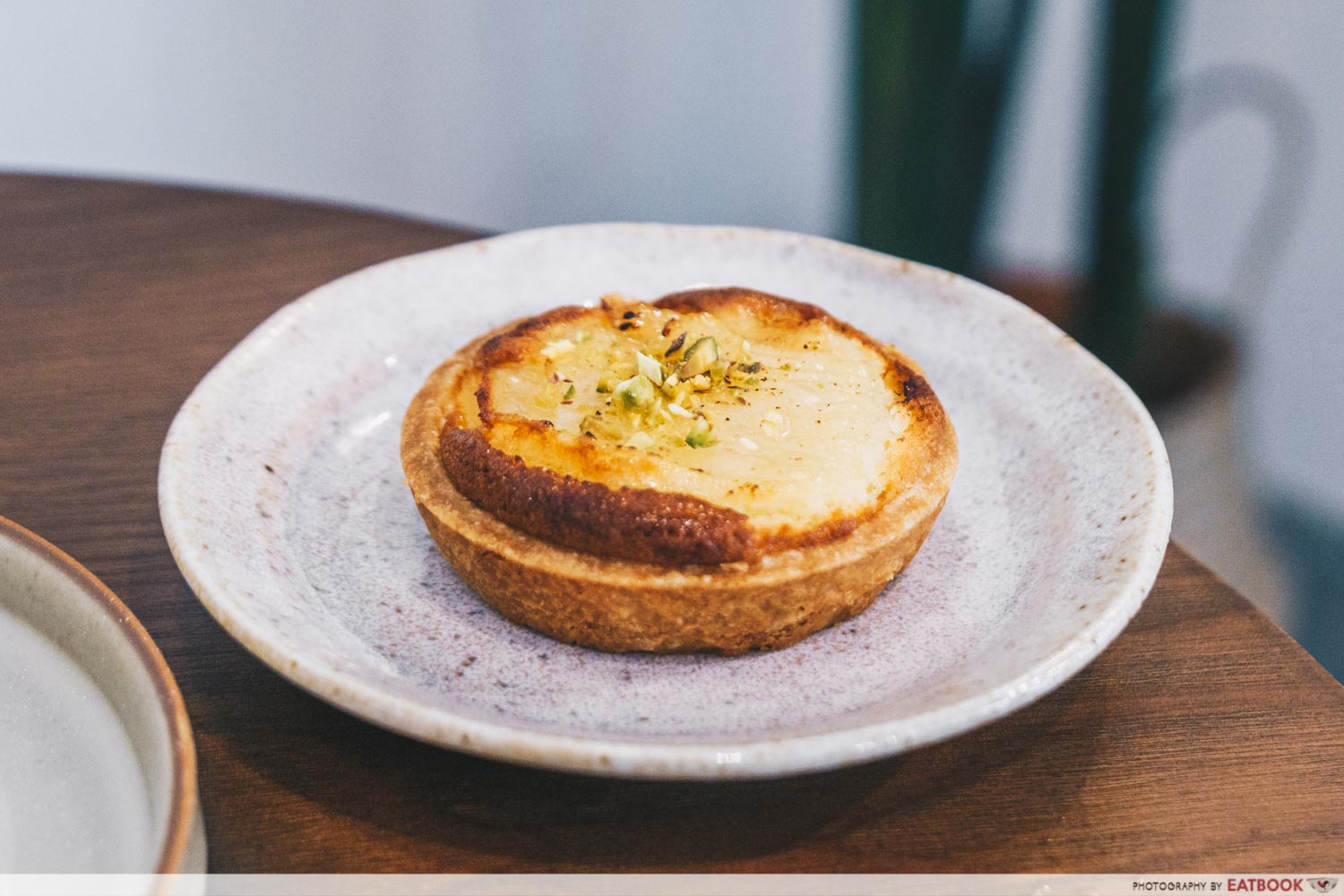 Deciding to give another tart a try, I went for the Pear ($6). This pick-me-up was smaller in size, yet packed just the right amount of sweetness from the creamy, almond-based frangipane and candied, jelly-like slices of pear.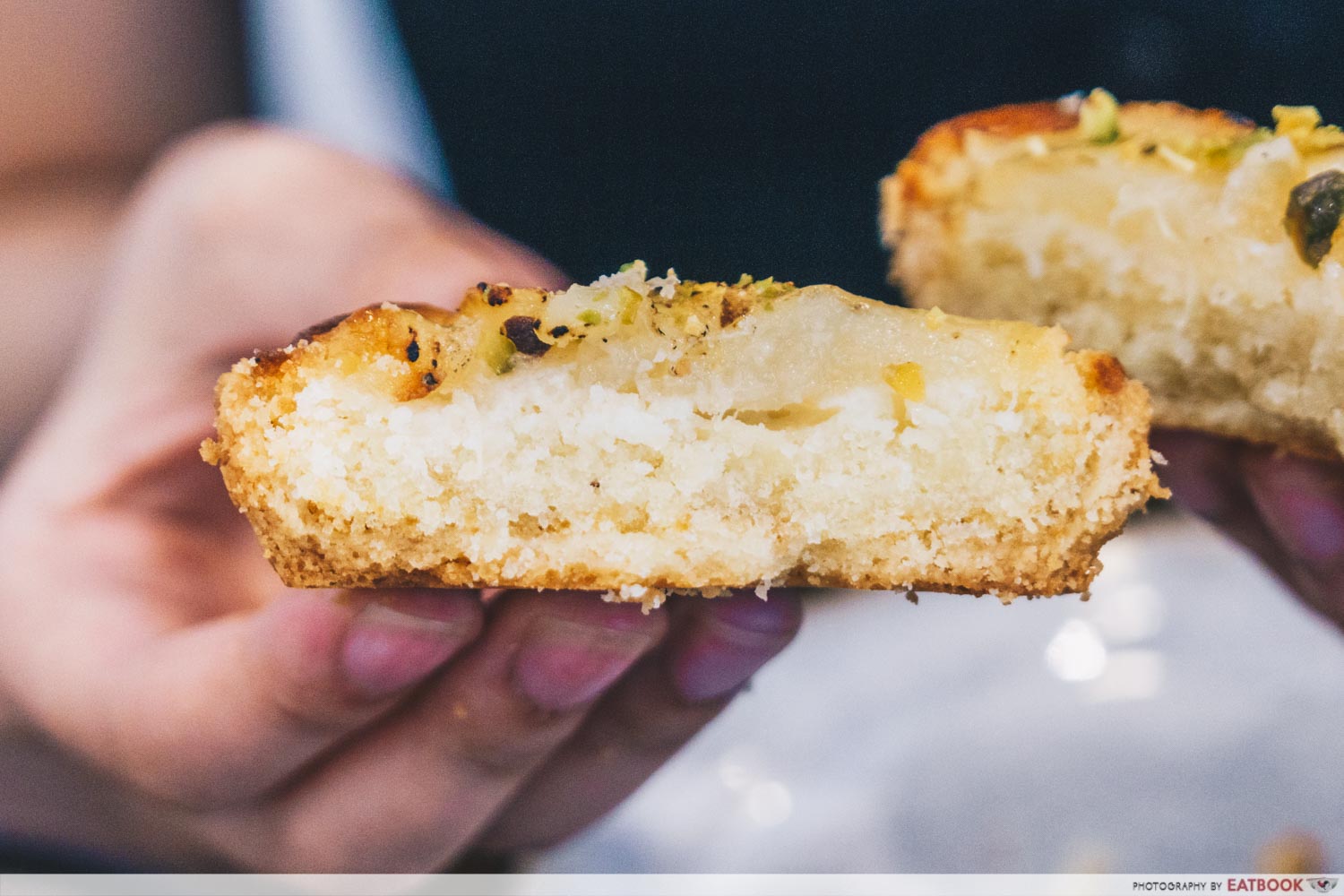 The shell of this tart was denser and cakier in texture, though it still teetered on the dry side.
8 Dim Sum Buffets In Singapore Under $30++ For Free-Flow Har Gao, Siew Mai And More
Ambience at Simple Cafe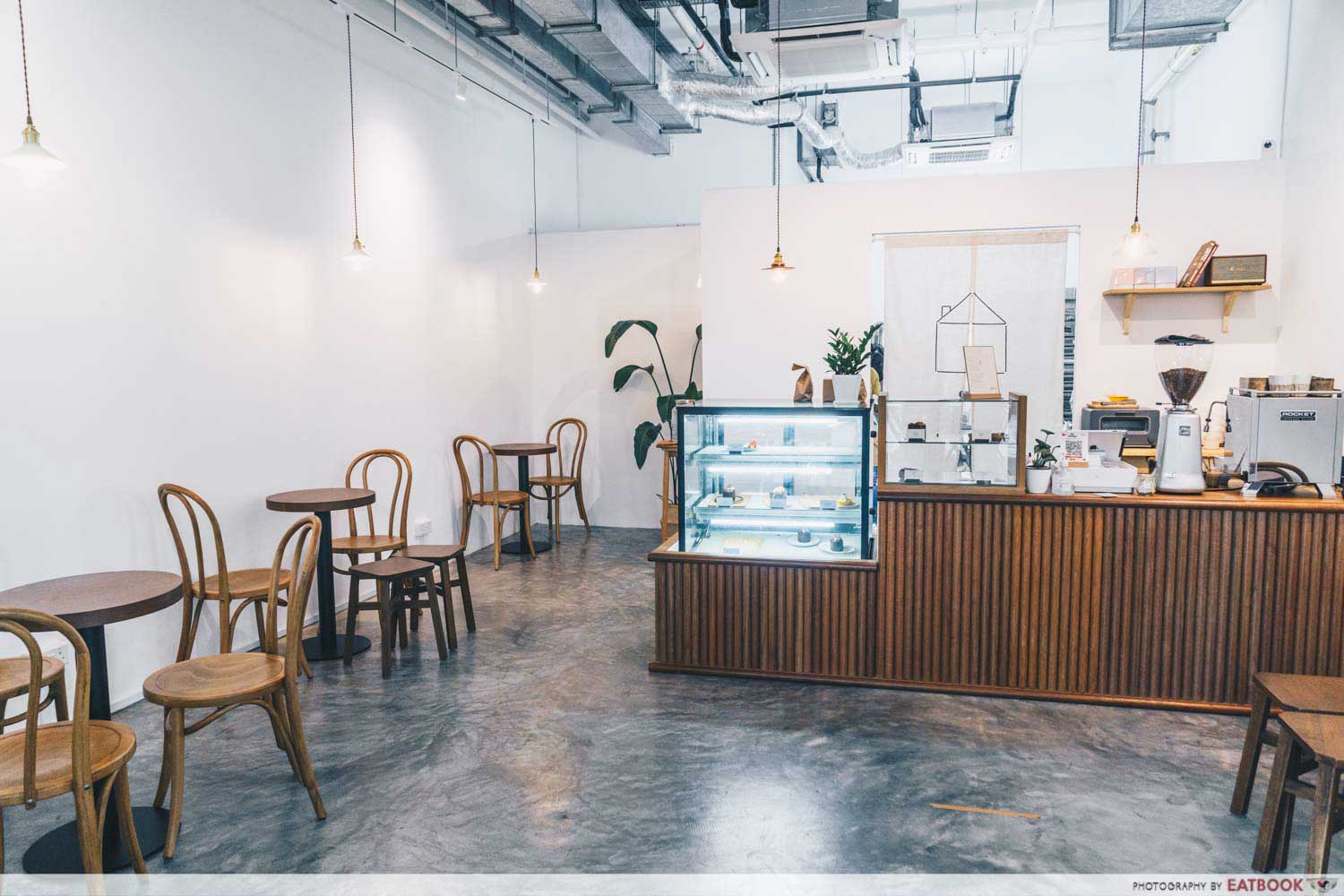 Located in the NEWest mall, around a 10-minute bus ride from Clementi MRT Station, Simple Cafe is more easily accessible to Westies. A huge part of the experience at Simple Cafe is its ambience. With its minimalist design and comfortable lighting, the cafe is a cosy place to chill and relax.
However, the large space also means the cafe would be rather echoey. In fact, the place tends to get noisy as more people pile in with chatter.
The verdict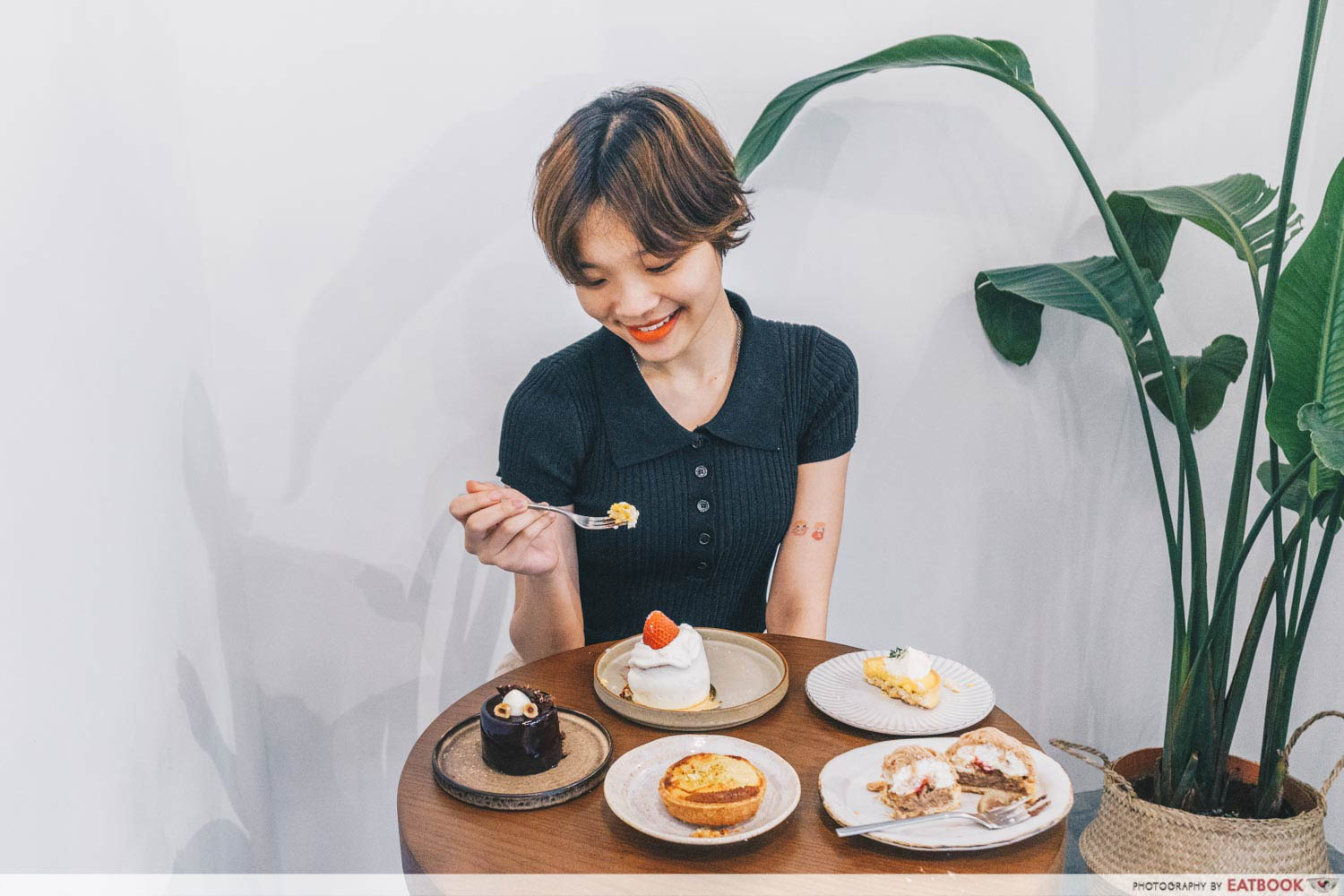 Simple Cafe is home to some good quality pastries. While there are some slight misses such as the Berry being a tiny bit too sugary or their dry tart shells, the cakes are mostly pretty and enjoyable. As Christmas is approaching, the cafe has released some special festive bakes and I look forward to visiting again to try them out. Hopefully, I will also be able to get a fix of their popular bombolonis!
For more cafes, check out Pints & Cones, an ice cream parlour which serves thyme and pandan waffles.
Pints & Cones Review: Thyme And Pandan Waffles For $7.50 At New Ice Cream Parlour In Serangoon
Address: 1 West Coast Drive, #01-87, NEWest, Singapore 128020
Opening hours: Tues-Sun 9:30am to 6pm
Tel: 9618 1572
Website
Simple Cafe is not a halal-certified eatery.
Photos taken by Hay Thi.
This is an independent review by Eatbook.
Simple Cafe Review: New Minimalist Cafe Hidden At West Coast With IG-Worthy Cakes
Summary
Pros
– IG-worthy cakes
– Cosy interior
– Cakes rich in flavour
Cons
– Slightly dry tart pastry
– Inaccessible location
Recommended dishes: Hazel ($8.50), Mont Blanc ($9)
Opening hours: Tues-Sun 9:30am to 6pm
Address: 1 West Coast Drive, #01-87, NEWest, Singapore 128020