---
Whole lotta good food at Singapore Polytechnic
---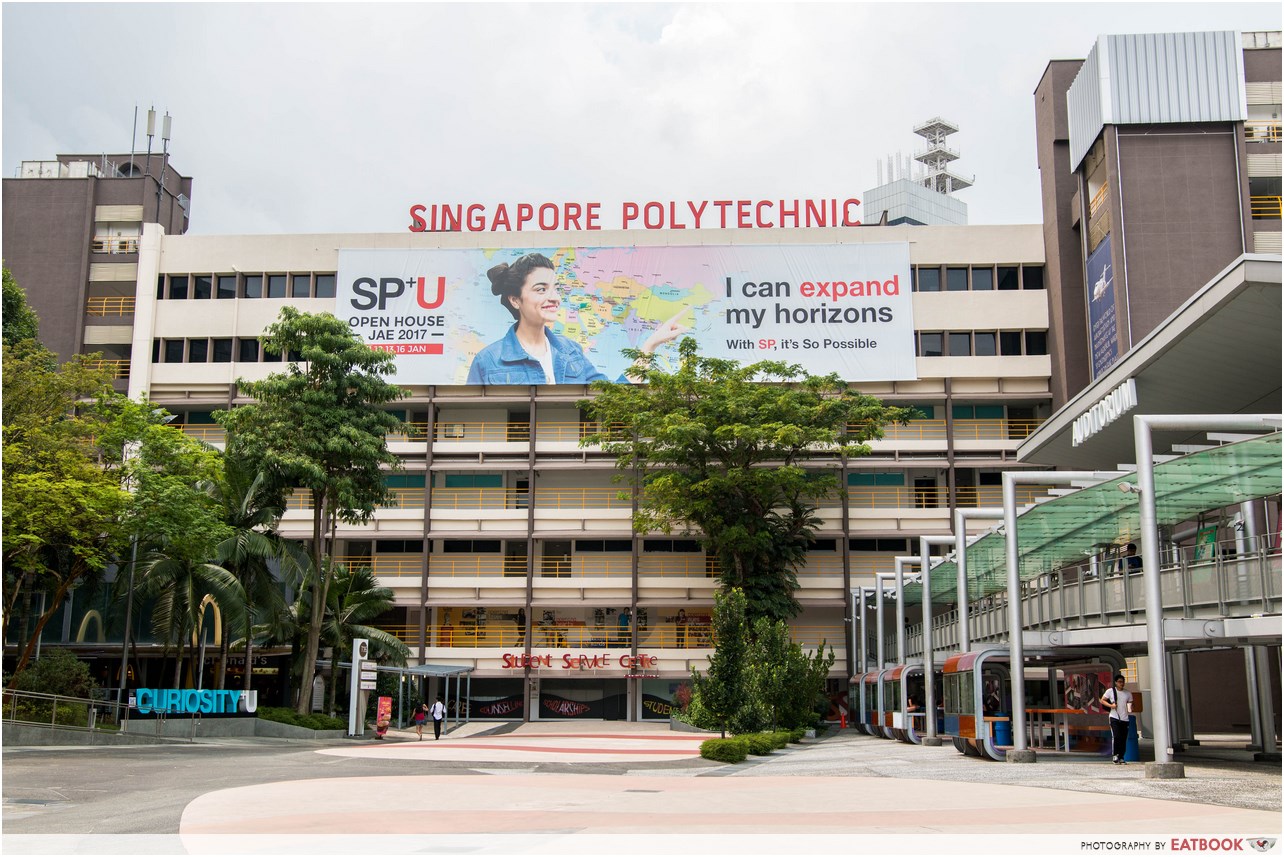 With the school term starting to pick up speed, there's no denying that it can be a drag for most students. But there's nothing like good and affordable food to perk up an average day or make classes less painful.
So we followed our colleagues Jon and Q on a food hunt at Singapore Polytechnic to check out some dishes recommended by SP students. Whether you're a clueless freshman or looking for something new to try in SP's huge campus, here's a list to help you out.
---
1. Ayam Penyet
---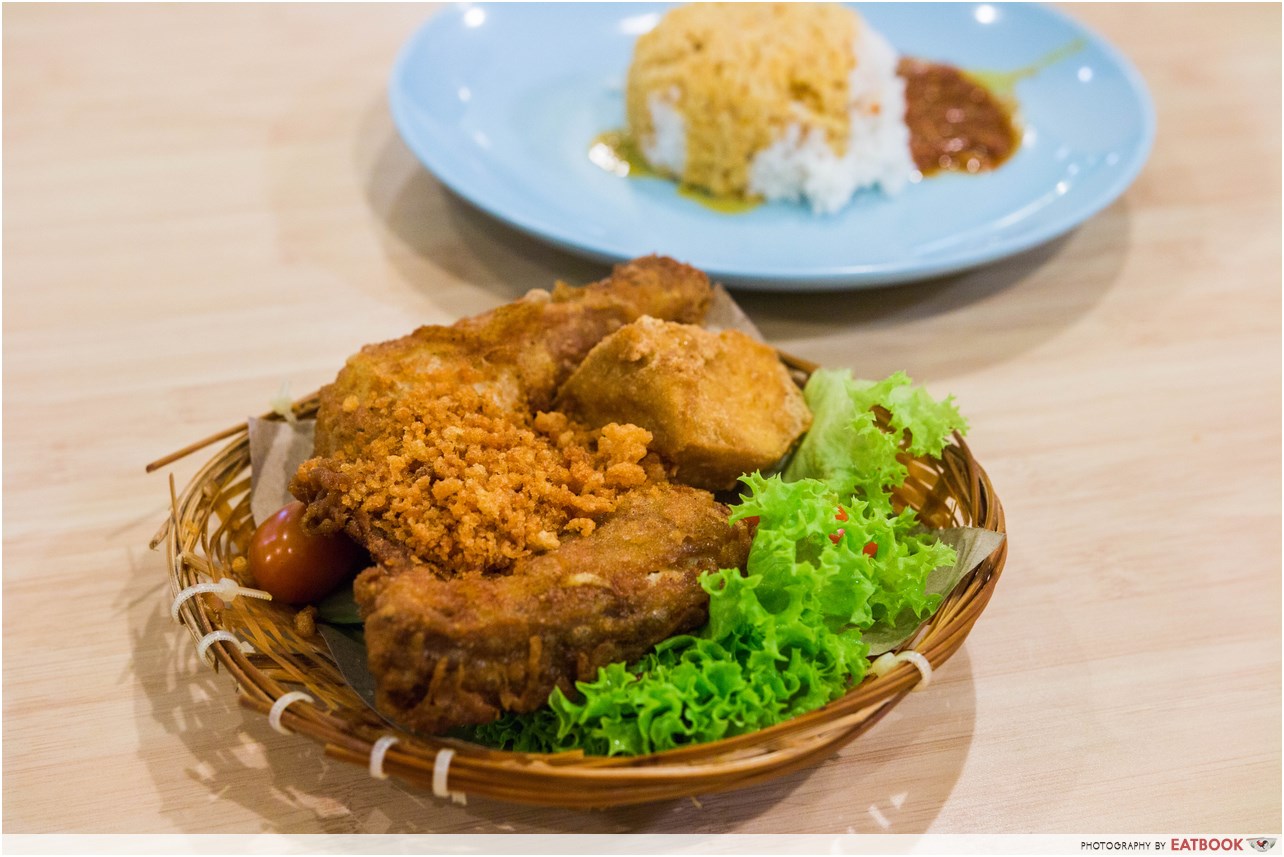 First on the list is FC (food court) 2's Ayam Penyet ($4) from Indonesian Express. The chicken had a soft and juicy interior that contrasted with its crispy skin. The dish was studded with bits of fried batter, and came with fried tau kwa as well. The rice was topped with curry and came with sweet chilli paste on the side, and it's easy to see why this is said to be comparable to the popular 'Ayam Penyet Ria' franchise. Protip: The chicken basket spins easily so do yourself a favour and cut your chicken on your plate to prevent tipping it onto the table. #truestory
---
2. SP Special Pasta 
---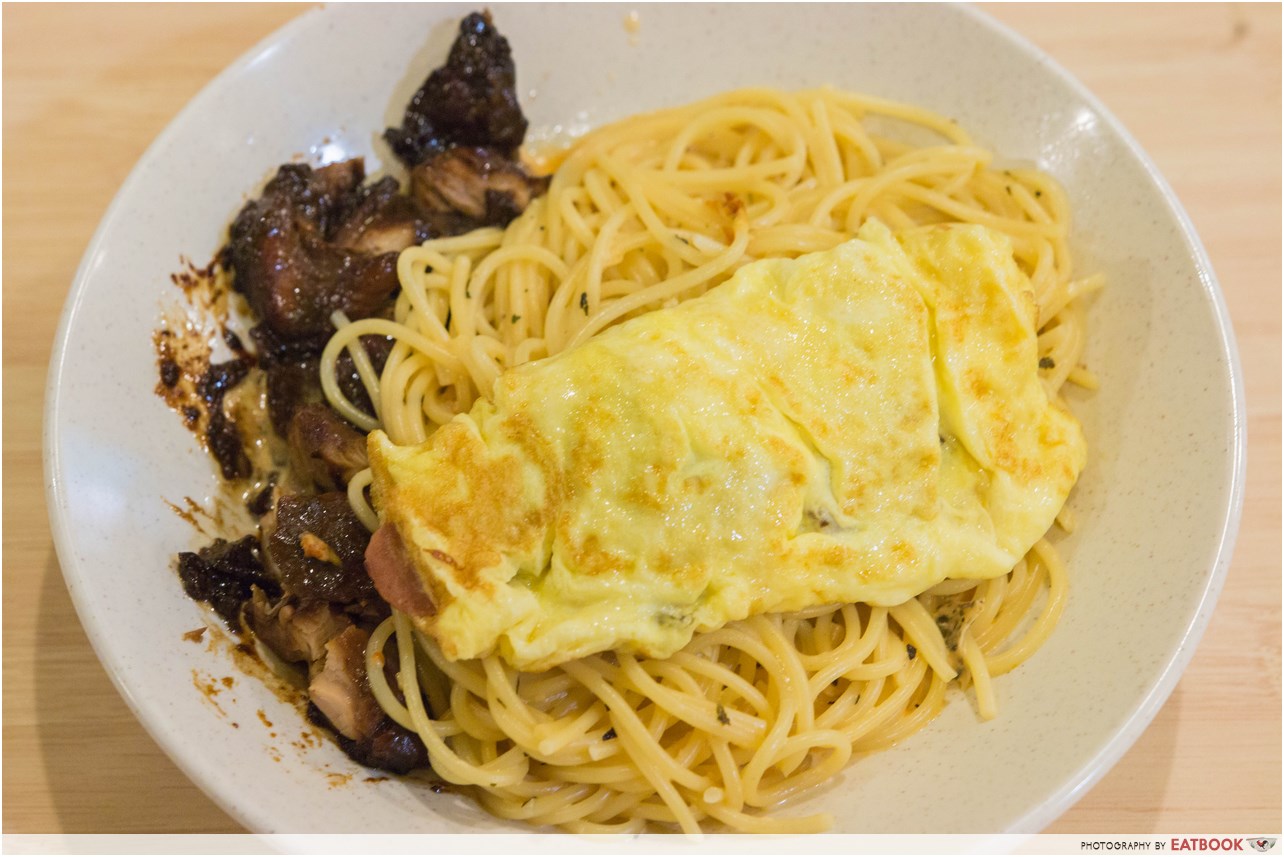 Also in FC2 is SP Special Pasta ($4.80) from the International stall. You can customise your pasta by selecting from different bases such as tomato, cream or pepper. Additional sides are available. The highlight of this dish is the sweet and salty chicken that tastes like char siew. Since the pasta is on the drier side, I recommend ordering sides to make the dish less plain. For less than $5, this is great for those who need a cheap carbo boost after class.
---
3. Lok Lok
---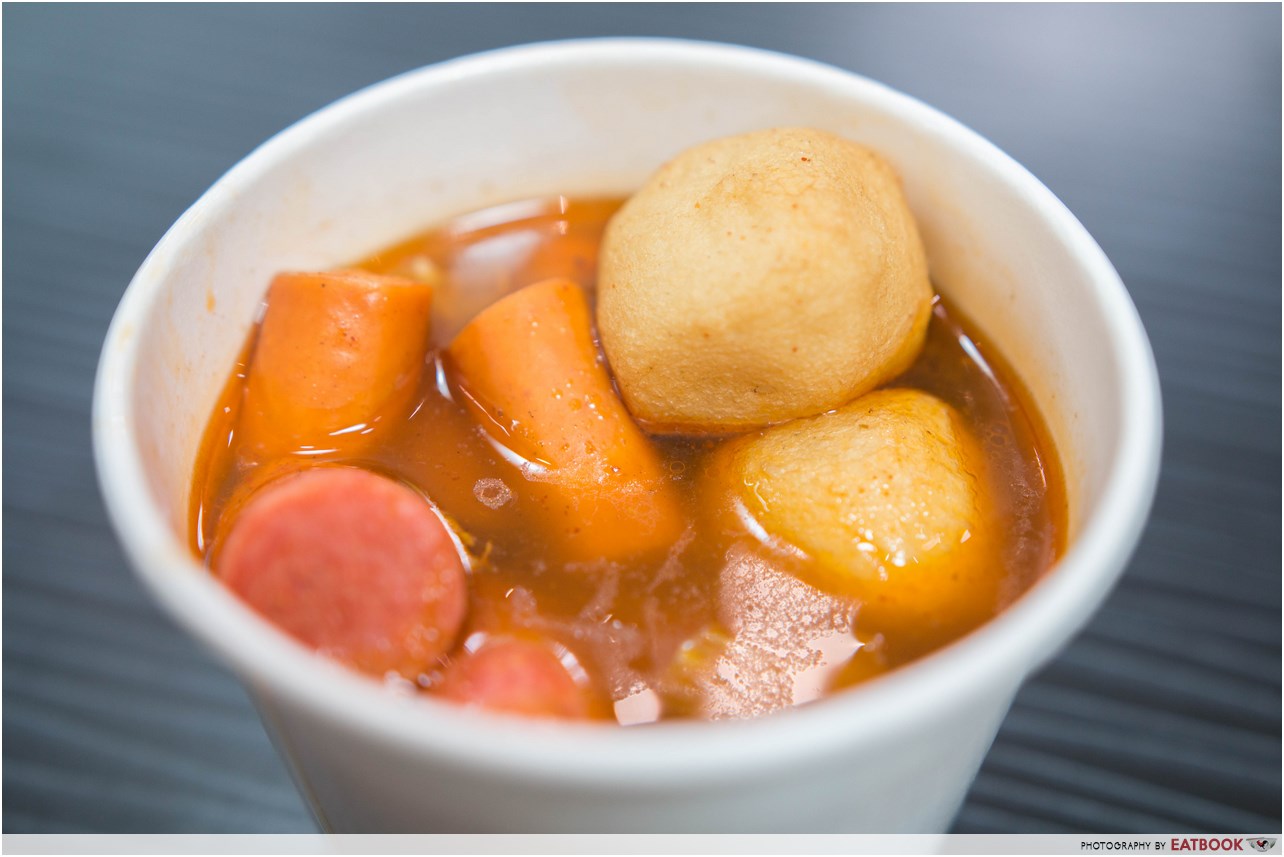 Mr Lok Lok from FC3 provides an affordable, spicy snack for those in a rush. The Lok Lok ($3.60) we ordered came with two fish balls and two different kinds of sausages in a small cup of spicy broth. The soup had a distinct taste of Si Chuan ma la, which explains the layer of oil floating on top. But don't worry, it's not mouth-numbingly spicy. 
---
4. Salted Egg Chicken Rice
---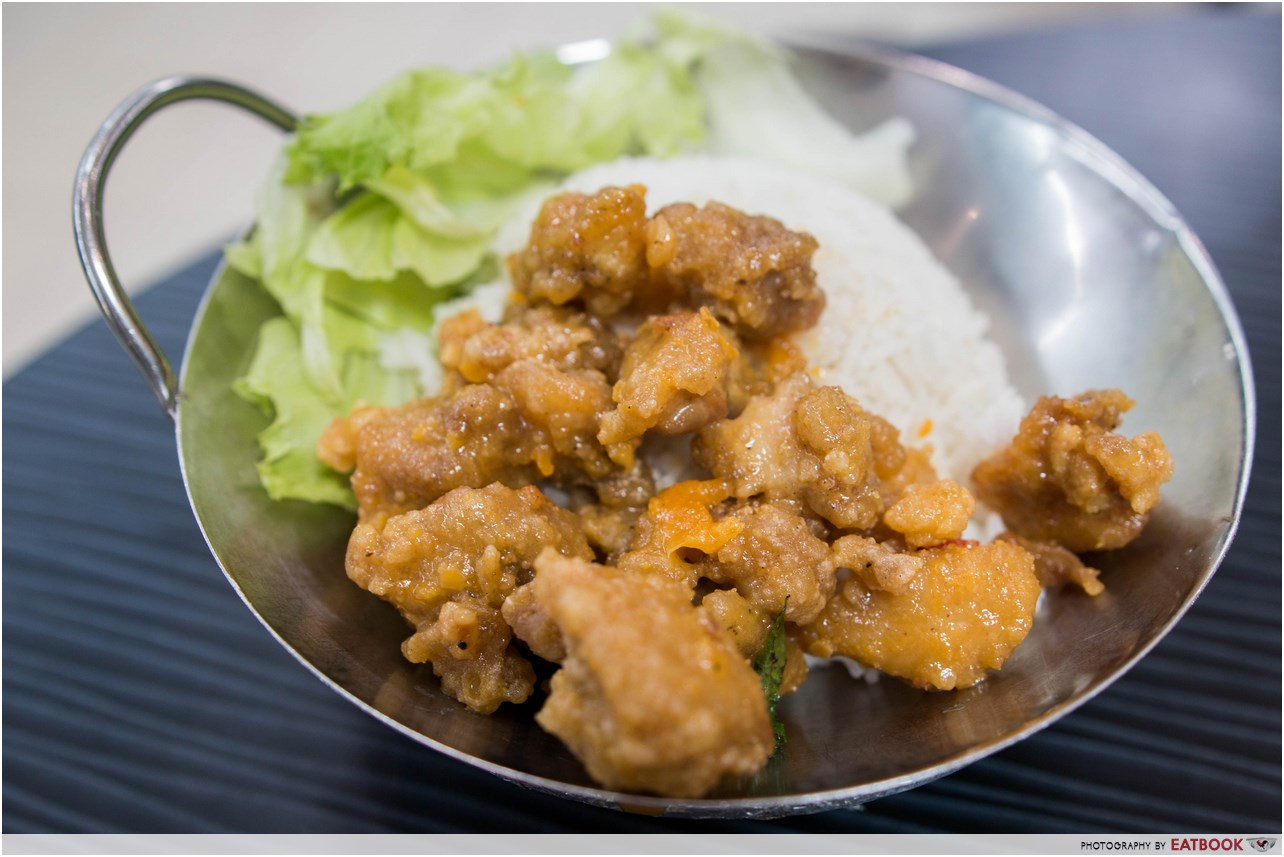 FC3's SP Mini Wok stall usually has a line, and for a good reason. We're all suckers for a great salted egg dish. They have Salted Egg Chicken Rice ($3.80), and you can also choose fish or pork instead of chicken. The chicken had crispy skin and was coated with a savoury salted egg sauce that had just the right amount of sweetness. My only complaint is the rice was boring and needed a good spoonful of sauce to make it less dry. So try to resist eating all of the chicken at once and spread the goodness over the course of your meal instead.
---
5. Chicken Rice

---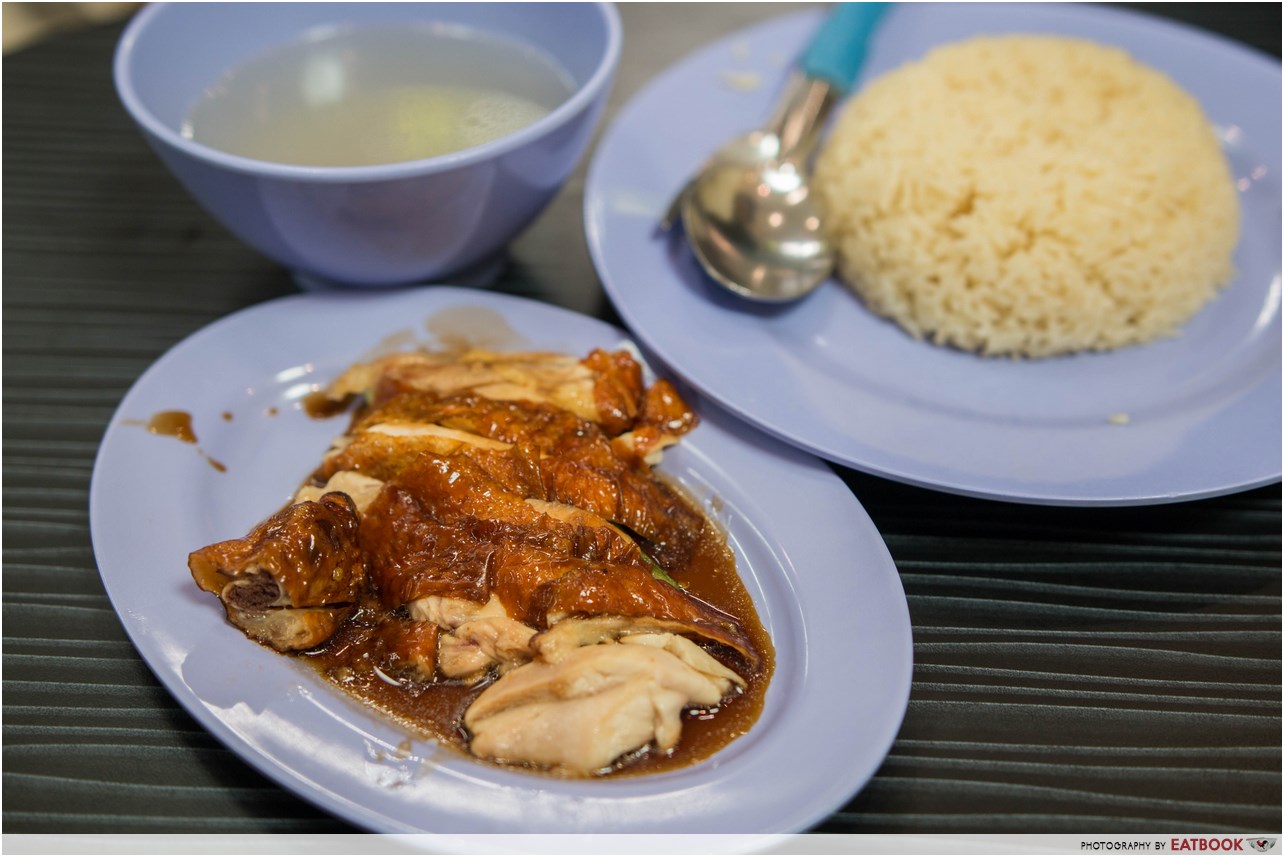 When we asked for recommendations, many SP students mentioned the Chicken Rice ($3) from FC3. The dish came with a generous amount of sauce and the tender slices of chicken went well with the fragrant rice. At $3, this is a great meal to have in school because it's comparable to chicken rice you can buy outside.
---
6. Zha Jiang Mian
---
Okay, these noodles look a little strange, but good nonetheless. Though this FC3 dish is sold as Zha Jiang Mian ($2.80), it doesn't taste like traditional black bean paste noodles. The sauce tasted lighter and was made with a soya sauce base. Instead of being springy, the noodles were doughy like handmade ban mian noodles. The stall owner was also generous with veggies and meat. Overall, this noodle dish was tasty and enjoyable, but I may be a tad biased because I love ban mian.
---
7. Phad Thai

---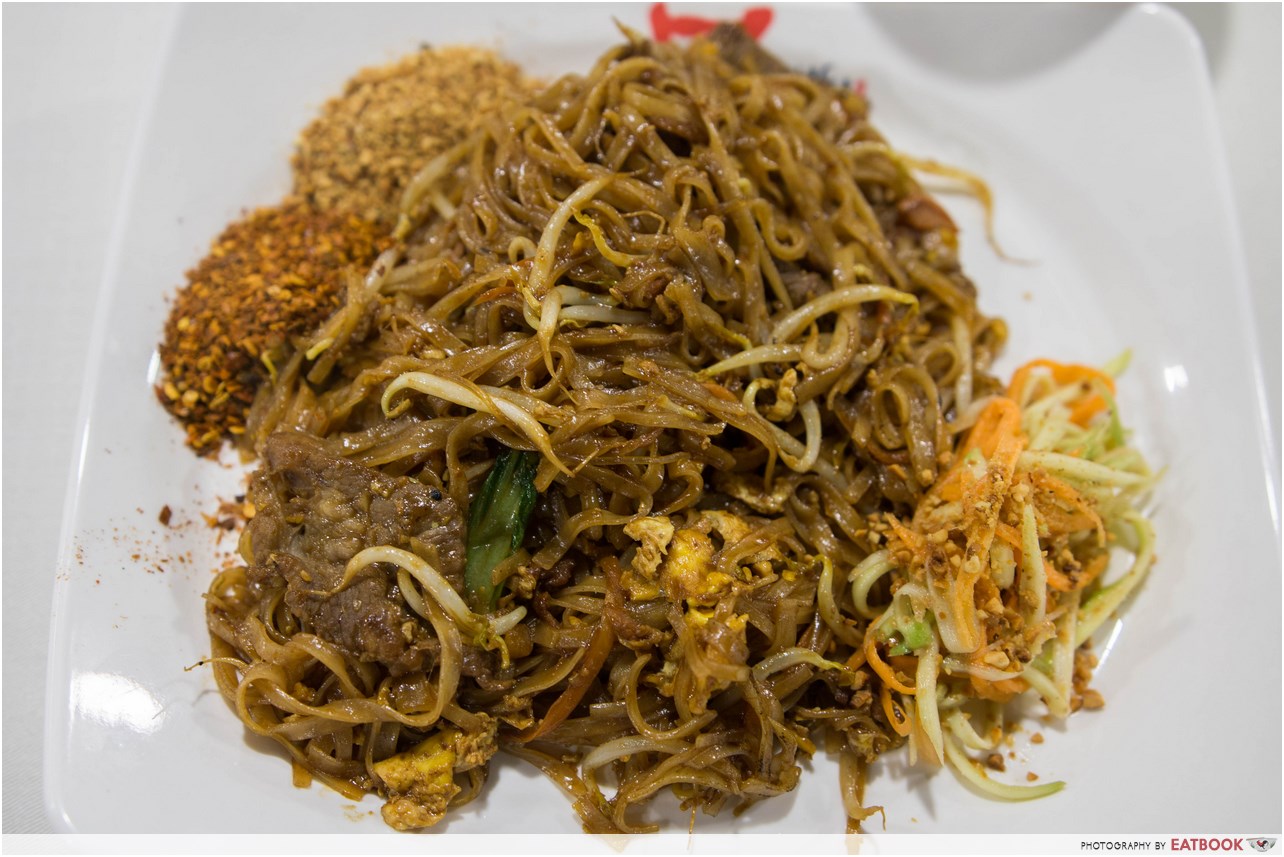 FC4 (Koufu) offers everyone's go-to Thai dish, Phad Thai ($4.50). Their Thai Cuisine stall serves generous portions of this stir-fried noodles. It comes with some refreshing mango salad on the side, as well as chopped peanuts and chilli flakes so you can tweak the amount of crunch and spiciness to your liking. Though the dish was quite dry, the large slices of beef and huge portion made up for it. The Phad Thai came with a bowl of tom yam soup that wasn't overly spicy, even for a lightweight spicy food eater like myself.
---
8. Seafood Soup and Yam Rice

---
Seafood Soup ($2.50) from FC6 made our uphill climb worth it. This soup was both sweet and savoury, unlike many seafood or fish soups that have a blander taste. The soup was boiled with kiam chai, AKA salty pickled mustard greens. On the other hand, the fish cakes, crab sticks and tomatoes added sweetness to the broth. Though this is a seafood soup, there weren't any pieces of actual fish, so that was quite disappointing. But then again, it does a great job for a grand total of $2.50. On Mondays and Tuesdays, the stall offers Yam Rice ($0.50) that goes well with the soup, so remember to order a bowl!
---
9. Waffles and ice-cream
---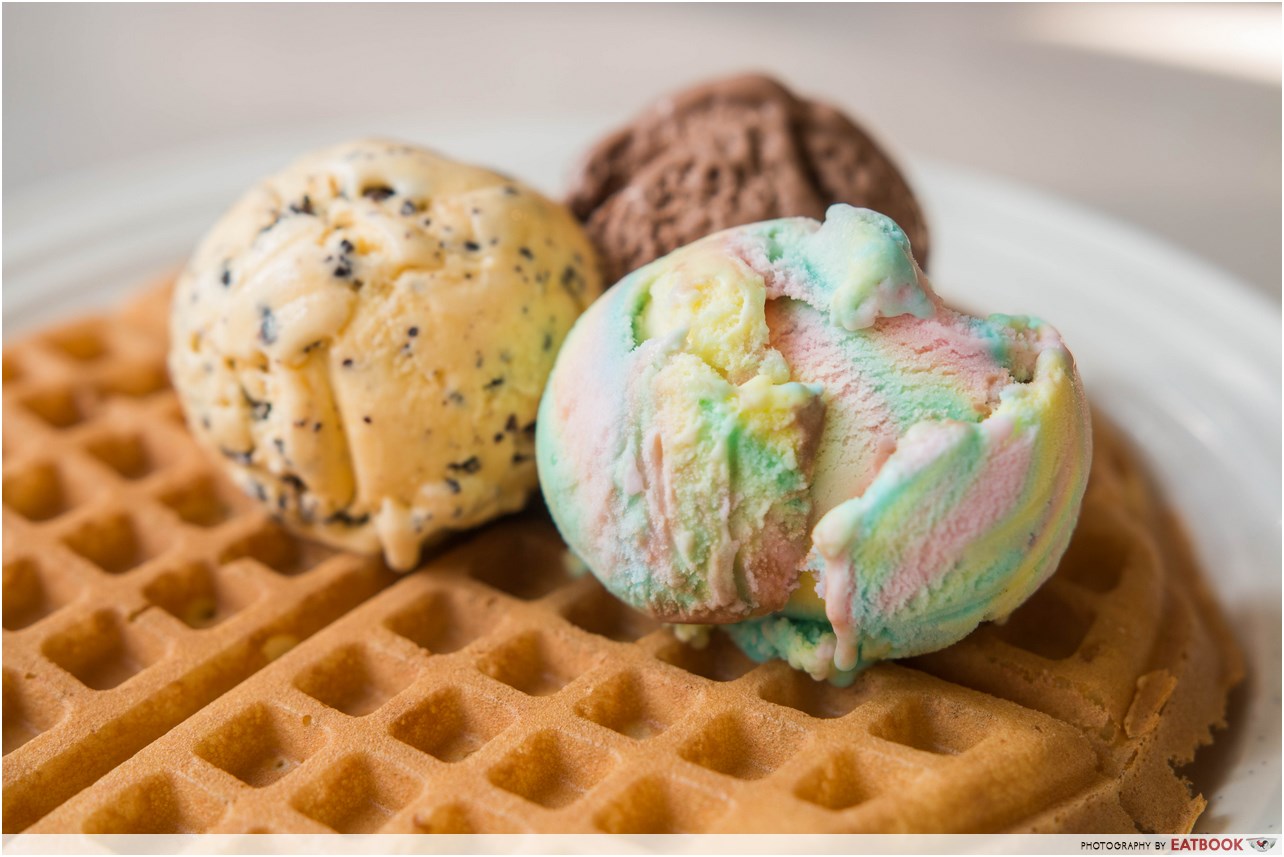 This dessert from Creamy Duck in F6 has a mind-blowing price point: $2.50. That's right, three scoops of ice-cream and one whole waffle will set you back by less than three bucks! At most places, you can't even order a single scoop for that amount. Let's be real here, the ice-cream probably came from those value tubs you buy from NTUC, and the waffle wasn't fluffy and buttery. But I still recommend it just because this sweet treat can tide you over a rough day.
---
10. Western set meals 
---
Manna at T5 is a pocket-friendly Western cafe that can fill you up even when you're on a budget. They offer set meals for around $5, depending on whether you upgrade your drink or add more sides. Each meal consists of a main, two small sides and a cold drink. Getting a set meal here can effectively maximise that single $5 note left in your wallet at the end of the week.
---
School food doesn't have to be boring
---
This list is just the tip of the iceberg, especially when you consider the sheer size of SP's campus and the amount of food options available for students. Let us know your go-to spots in SP in the comments!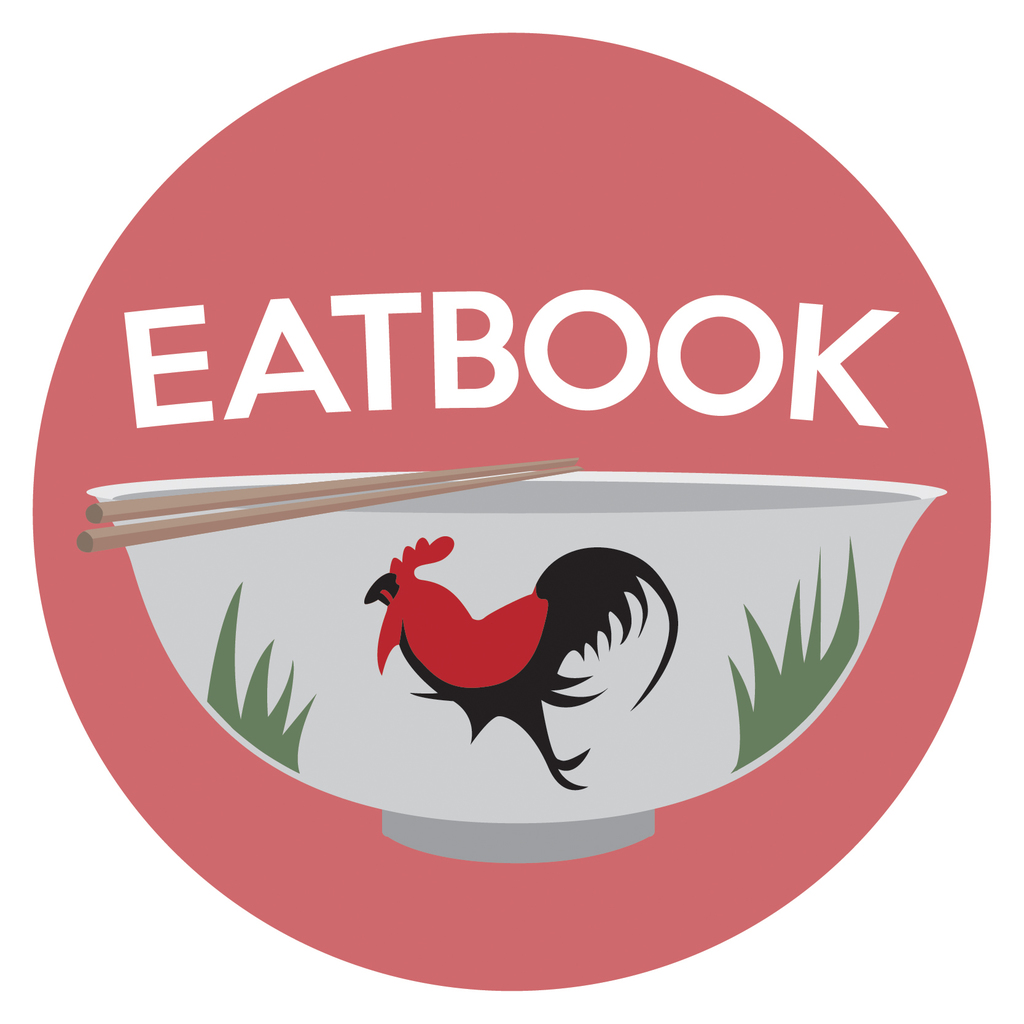 Drop us your email so you won't miss the latest news.