---
Jurong East food for Westies
---
Up till I attended school in the West, I never had any encounter with that faraway place. Initially, it was difficult to find things to eat and do in the area. But the years spent in the West opened my eyes to this place. If you're a foodie living in the West, or you're just here for a little bit, check out these Jurong East food gems that might make you fall in love with this part of Singapore.
---
1. Chickata
---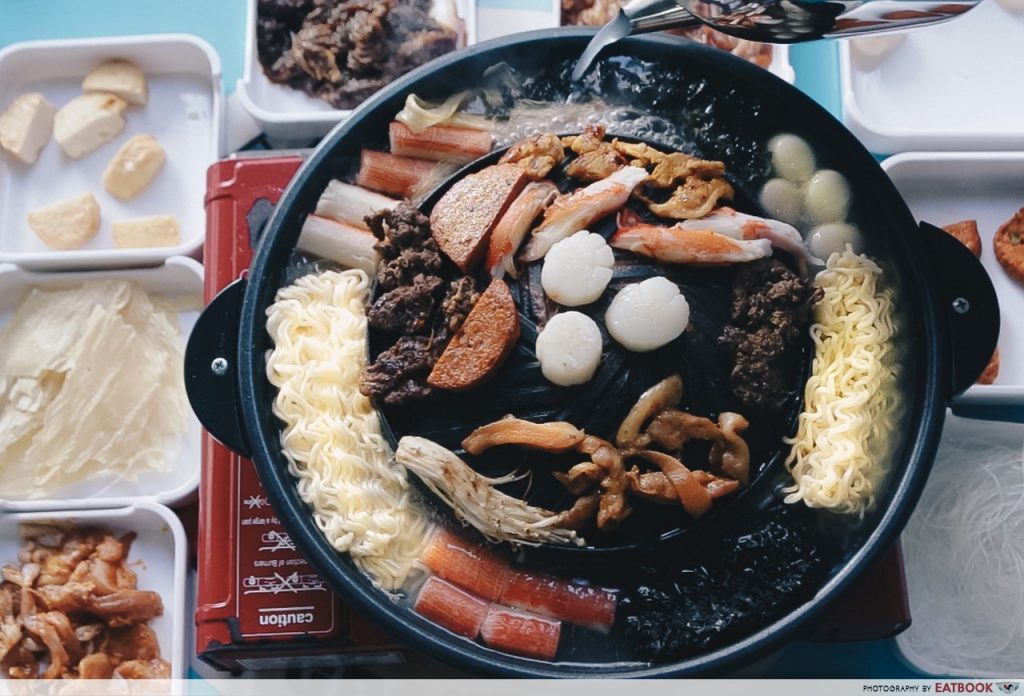 At Chickata, you get to enjoy their a la carte buffet ($18.80) that's available every Monday to Thursday, 3pm to 11pm. You'd be spoilt for choice here, as they offer an array of meat, seafood, vegetables, and carb options. Don't miss out on their tom yum chicken and scallops while you are there! Do note that they have a 90-minute time limit, so don't waste too much time deciding what to get.
Check out our full review of Chickata!
Address: 326 Jurong East Street 31, #01-118, Singapore 600326
Opening hours: Mon-Fri 5pm to 11pm, Sat-Sun 1pm to 11pm
Tel: 8440 4938
Website
---
2. Zai Shun Curry Fish Head
---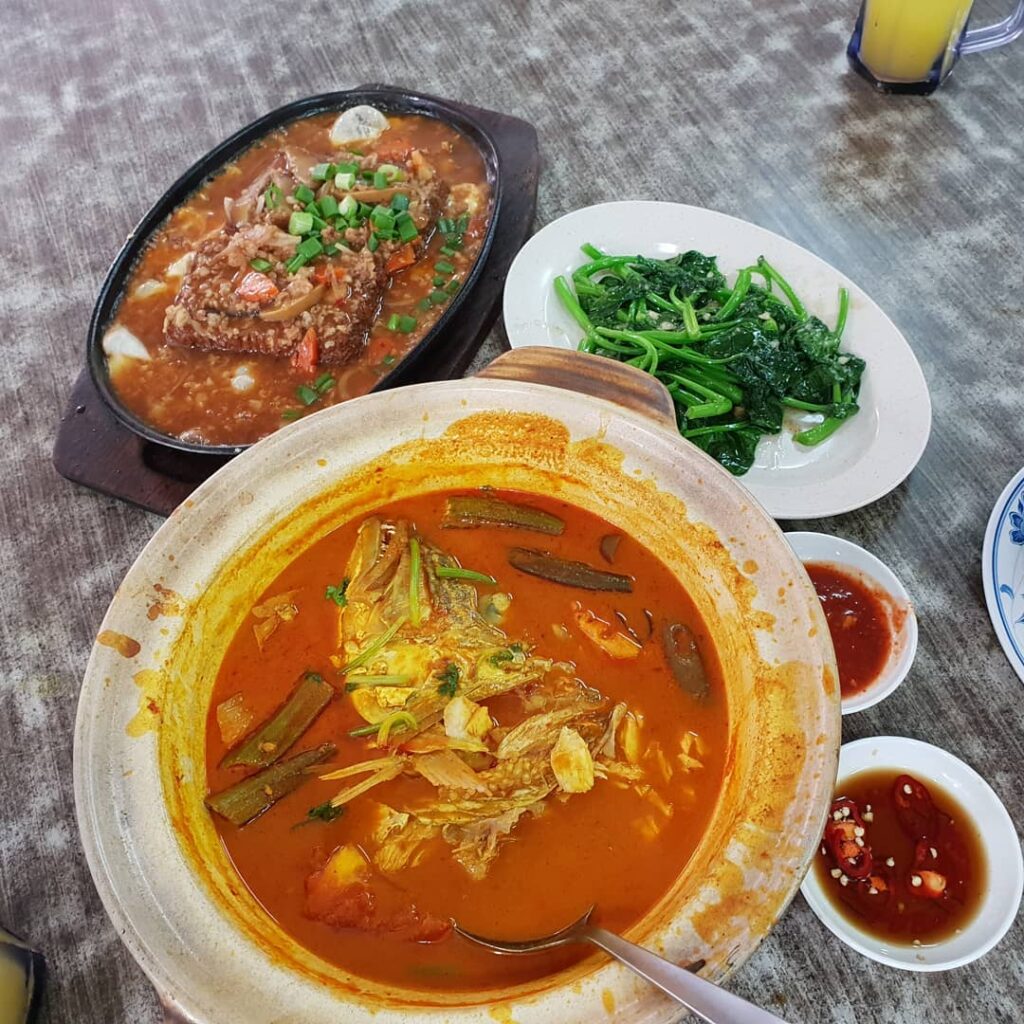 Image credit: @zhenheng_vincent_123
It may not be easy to find this zi char stall, but Zai Shun Curry Fish is worth every second you spend locating it. With a Bib Gourmand award under its belt, it is not a surprise to see office workers and families flocking in to get a taste of their Assam Curry Fish Head (seasonal price) for lunch. They usually sell out by noon, so make an effort to head down early to try their dishes!
Address: Blk 253 Jurong East 24, #01-205, Singapore 600253.
Opening hours: Thur-Tue 7am to 3pm
Tel: 6560 8594
---
3. The Bread Gang
---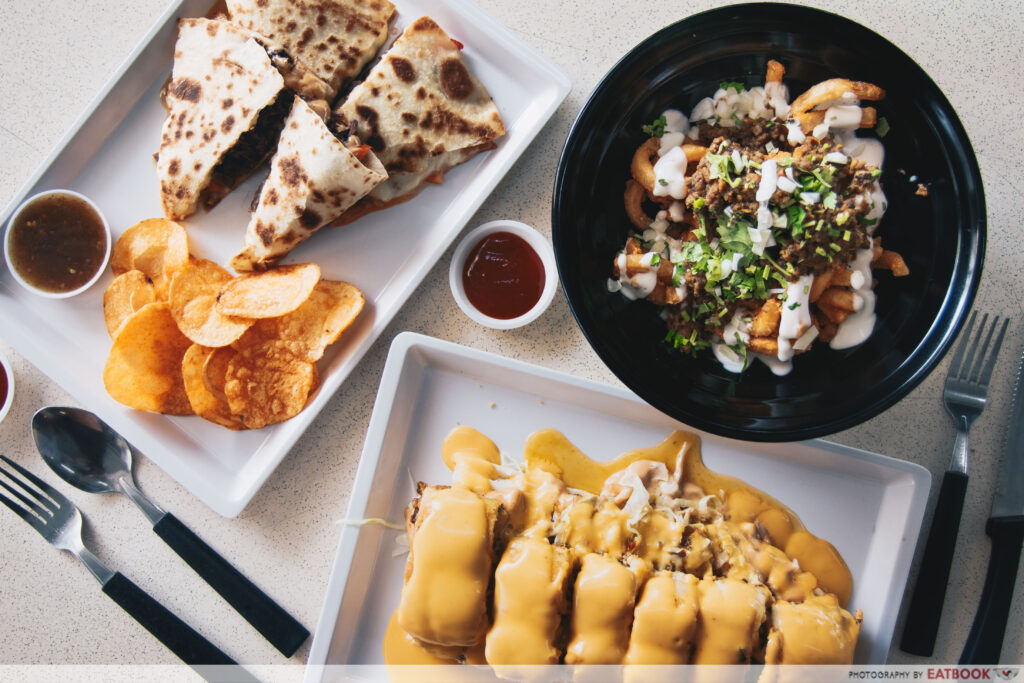 The Bread Gang offers a range of interesting dishes, including their popular Roti John Cheeseburger ($6.90). Packed with minced meat, omelette, diced onions, and more, the fluffy sandwich is drenched in nacho sauce, making it a joyful mess to eat. They also serve up cheesy Beef Quesadilla ($7.90) and Curly Fries W Beef Rendang ($6.50)!
Check out our full review of The Bread Gang!
Address: 235 Jurong East Street 21, Aiman Cafe, Singapore 600235
Opening hours: Daily 11am to 11pm
Tel: 8280 0084
Website
---
4. Soi 19 Thai Wanton Mee
---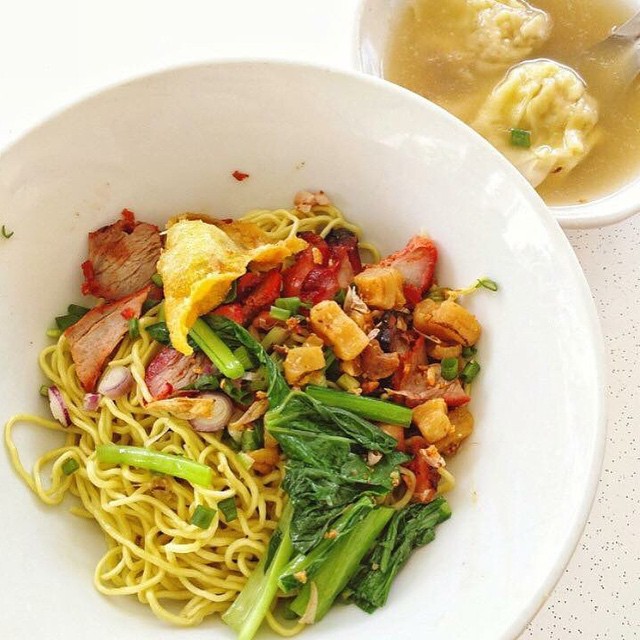 Image credit: @soi19thaiwantonmee
After my first ever trip to Bangkok, I've developed a love for Thai wanton mee. With Soi 19 Thai Wanton Mee being just a 10-minute walk away from Jurong East MRT Station, it naturally became my go-to. A bowl of Thai Wanton Noodles ($4/$5/$6) consists of springy egg noodles coated in a secret sauce, meaty fried dumplings, and chunks of lean char siew. Tip: dust some chilli powder on your noodles for an added kick!
Address: 130 Jurong Gateway Road, #01-211, BGAIN 130 Eating House, Singapore 600130
Opening hours: Wed-Thur, Sat-Sun 7:15am to 4pm, Fri 7:15am to 7pm
Tel: 8692 2360
Website
---
5. Oppa Korean BBQ Buffet
---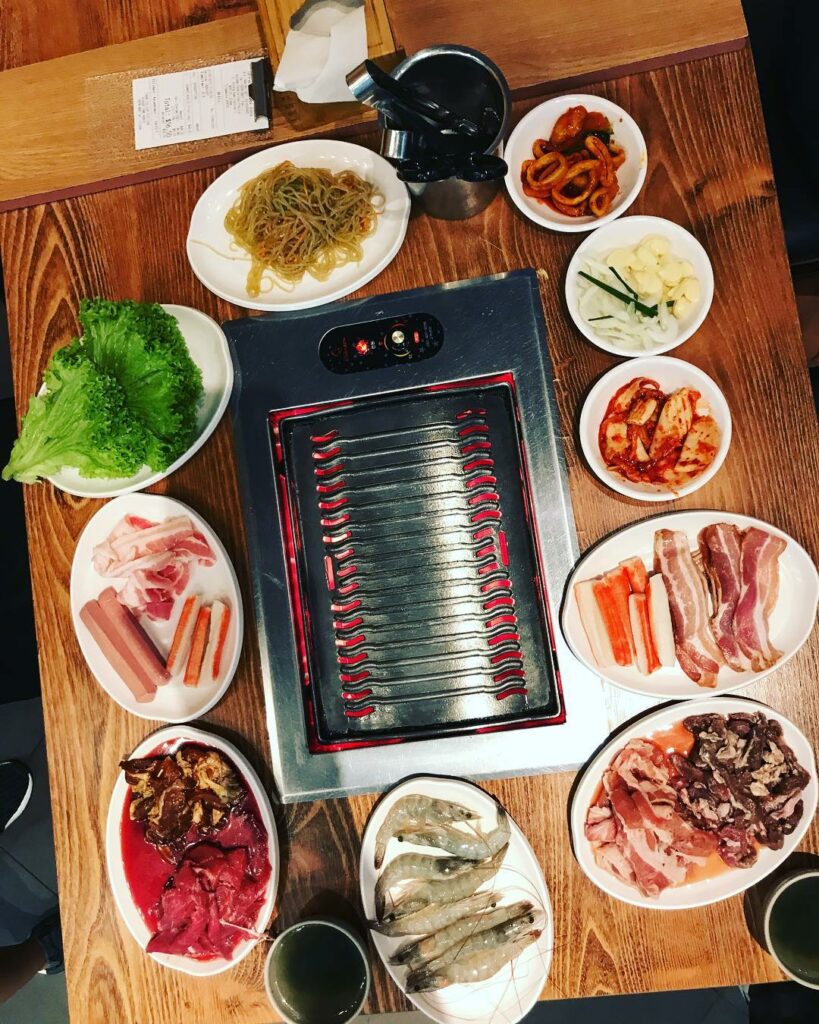 Image credit: @bmantonio
The first time I visited Oppa Korean BBQ Buffet was for a team dinner. I remember attacking all the different meats available, while my teammate stuffed herself with tteokbokki and gimbap. The restaurant's ability to accommodate large groups has made it one of my favourite KBBQ places to go in the West. The pocket-friendly prices also earned points for the eatery; for lunch on weekdays, you'll only need to pay $14++! And for students, the lunch buffet is priced at $12++.
Address: 2 Jurong East Central 1, #03-10, JCube, Singapore 609731
Opening hours: Daily 11am to 10pm
Tel: 6339 5841
Website
---
6. Shi Jian Hot Pot
---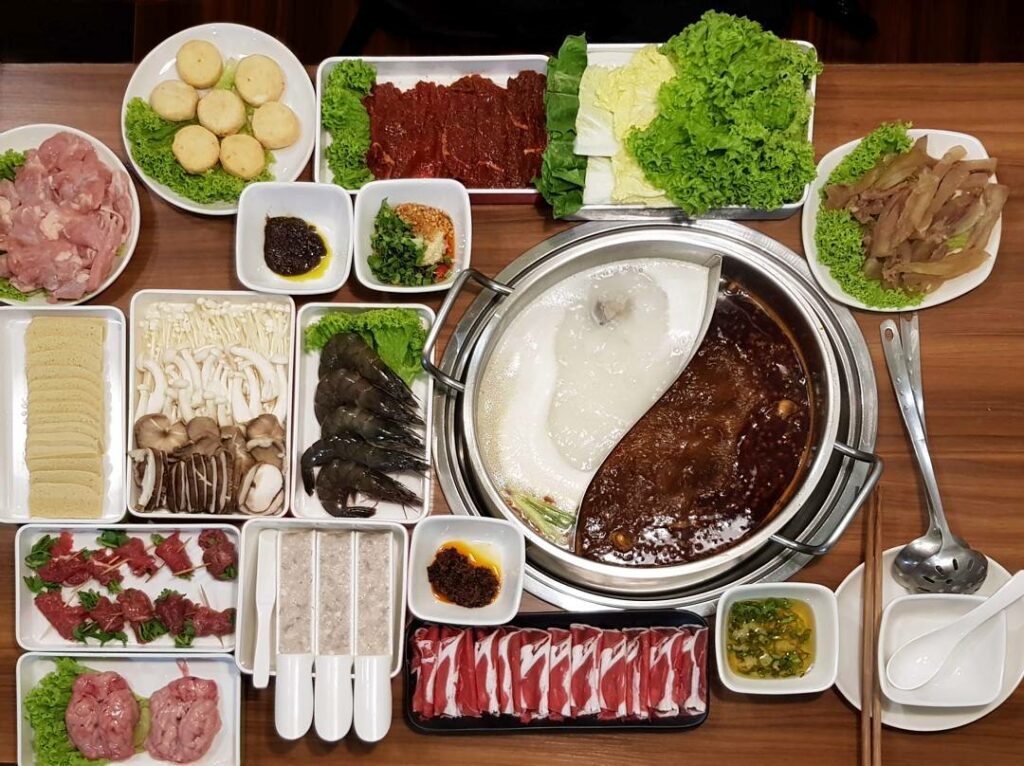 Image credit: @yinkae
The hot pot craze has never really stopped for me; I am always on the lookout for value-for-money and tasty hot pots. And Shi Jian Hot Pot offers both. Many have raved about their Special Chongqing Spicy Soup, which comes in four different levels of spiciness, and their Pork Bone Soup. Here are some must-tries: Coriander beef ($8+), Handmade Mashed Shrimp ($10+), and Meat Ball Platter ($8+).
Address: 2 Jurong East Central 1, #02-19, JCube, Singapore 609731
Opening hours: Daily 11am to 10pm
Website
---
7. Fei Fei Roasted Noodles
---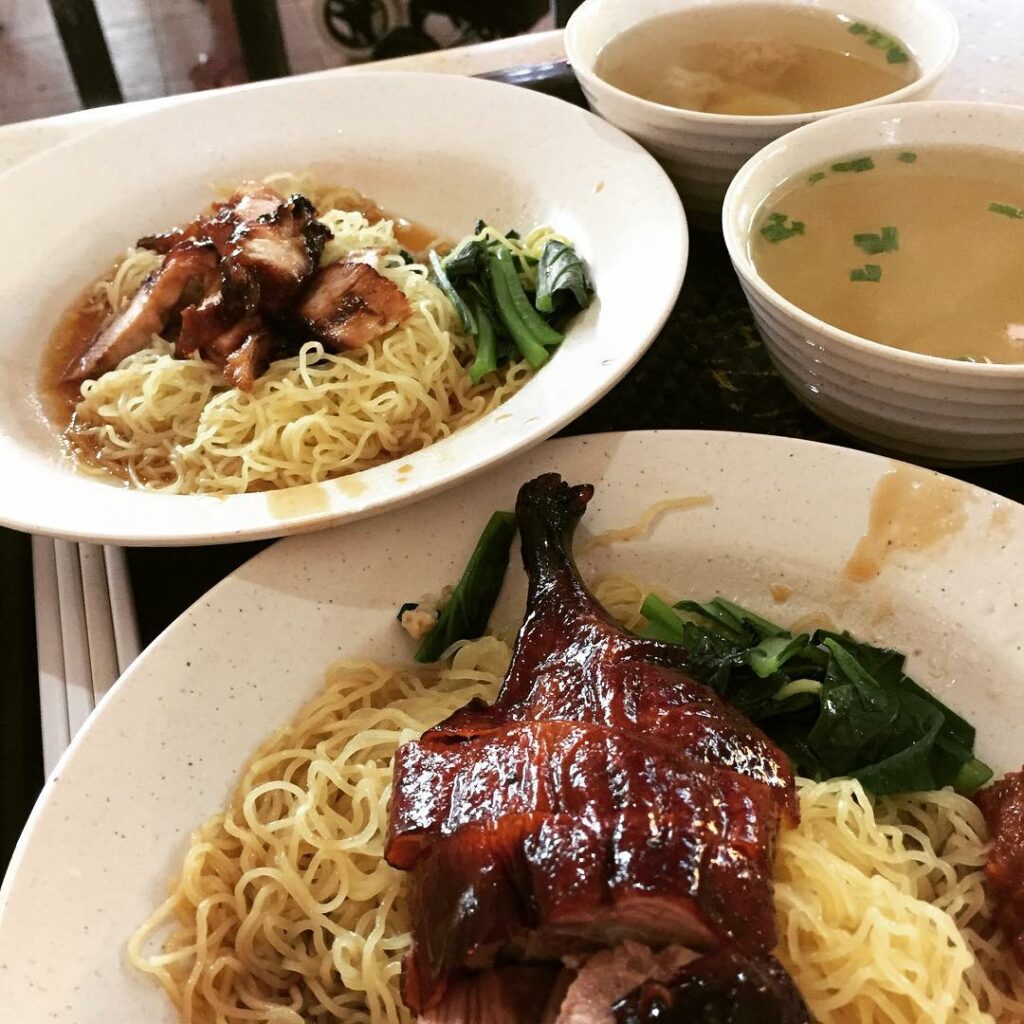 Image credit: @kit_kakabubu
No, this is not the famous Fei Fei Wanton Noodle. However, it does not mean that Fei Fei Roasted Noodles doesn't serve up a mean plate of noodles. The owner, Tommy, starts his day at 3am without fail to roast meats with charcoal. His dedication has rewarded him with countless returning customers, all singing praises about the tender meat. Their Wanton Mee Soup ($3) has got to be my favourite. Each bowl consists of al dente noodles, fresh boing boing wantons made with juicy prawn paste, minced meat and dried sole fish, and also juicy char siew that simply melts in your mouth.
Address: 254 Jurong East Street 24, #01-28, Yuhua Village Market & Food Centre, Singapore 600254
Opening hours: Wed-Mon 9:15am to 1pm
---
8. Yishun 925 Hainanese Chicken Rice
---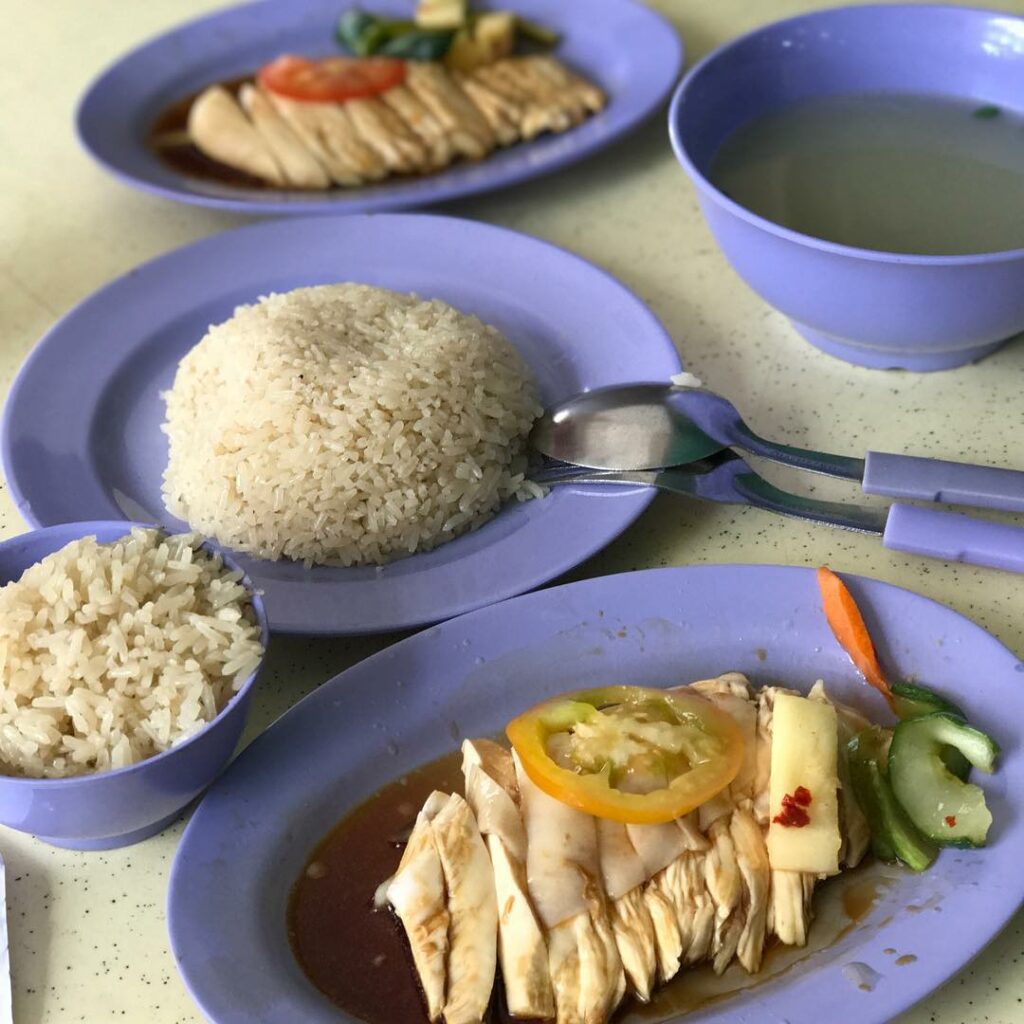 Image credit: @jcbellyneverfull
With six outlets located around our sunny island, Yishun 925 Hainanese Chicken Rice has stolen hearts from many with their fragrant rice and tender chicken. Their Steamed Chicken Rice ($2.80/$3.80) is my favourite. The tender meat is topped with smooth, gelatinous skin that easily glides down my throat. They also offer roast chicken rice at the same price.
Address: 132 Jurong Gateway Road, #01-273, Singapore 600132
Opening hours: Daily 10:30am to 8pm
---
9. Nipong Naepong
---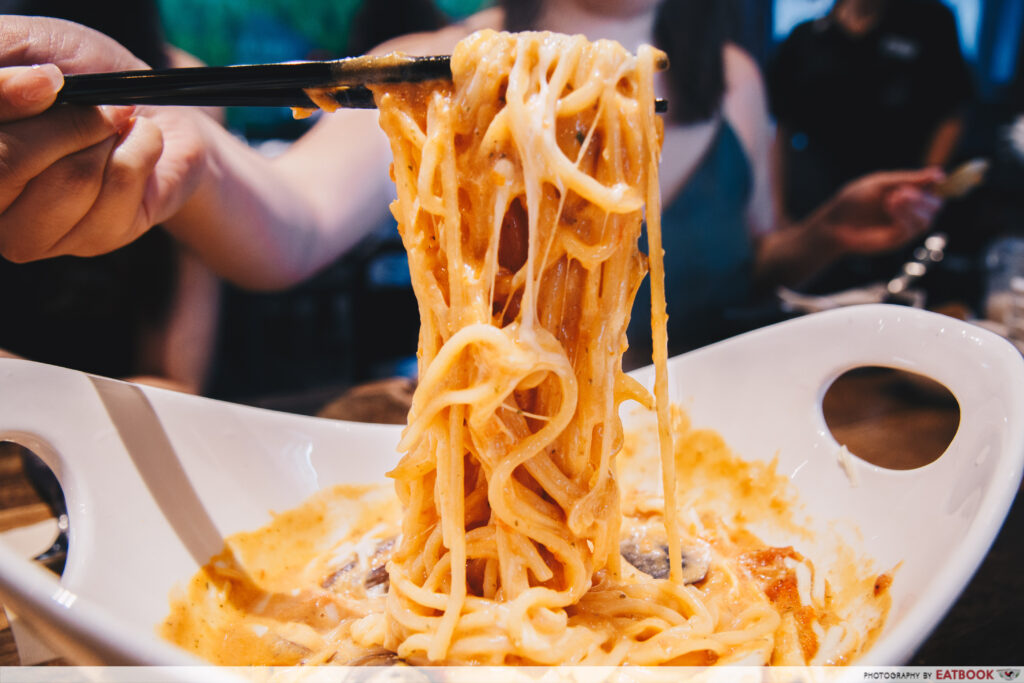 If you are an avid fan of all things Korean, Nipong Naepong is for you! The folks at this restaurant offer classic jjamppong – a spicy Chinese-Korean seafood noodle dish – in nine different ways! Some must-tries are their Vongole Ppong ($16.80++), seafood and noodles doused in a white wine-infused broth, and their Ninae Pizza-Spinach ($18.80) – a sweet and savoury pizza with mozzarella, grated parmesan cheese, greens, and honey.
Check out our full review of Nipong Naepong!
Address: 50 Jurong Gateway Road, #01-16, JEM, Singapore 608549
Opening hours: Mon-Fri 11am to 10pm, Sat-Sun 11am to 11pm
Tel: 6262 4078
Website
---
10. Beng Hiang
---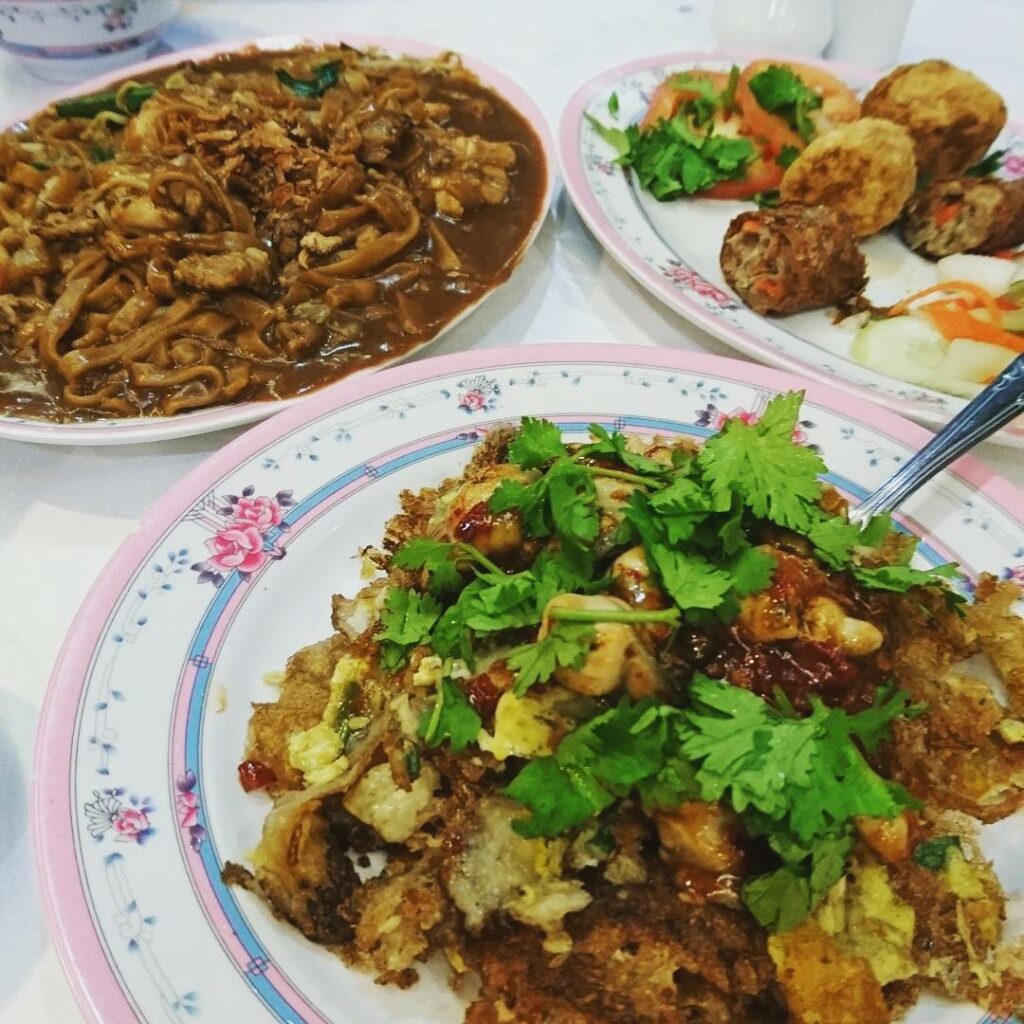 Image credit: @pickerpixie
Beng Hiang serves up traditional Hokkien dishes, making it the restaurant to bring your parents to for some old-school delights. Their Kong Ba Bao (from $16+) is my favourite; the meat is tender and coated with a dark, rich, umami sauce, while the freshly steamed buns are fluffy. Some other must-tries are their Oyster Omelette ($12+) and Traditional Hokkien Noodles (from $8+).
Address: 135 Jurong Gateway Road, #02-337, Singapore 600135
Opening hours: Daily 11:30am to 3pm, 6pm to 10pm
---
Jurong East food gems
---
With so many food gems, it's no wonder Jurong East is always filled with foodies looking to fill their tummies up. Let us know if you have more Jurong East food places to recommend! For more food in the West, check out the food gems located at Chinese Garden, Lakeside, and Boon Lay Place Food Village.