---
Westgate food guide
---
Jurong East is home to four major malls: JEM, JCube, IMM, and Westgate. The latter may not be the largest, coming in at just 410,000 sq ft, but the seven-story lifestyle shopping centre has plenty of things to do, see, and of course, eat. The next time you're in Jurong East feeling peckish, check out this Westgate food guide to help you decide what to eat.
---
1. Shake Shack Westgate 
---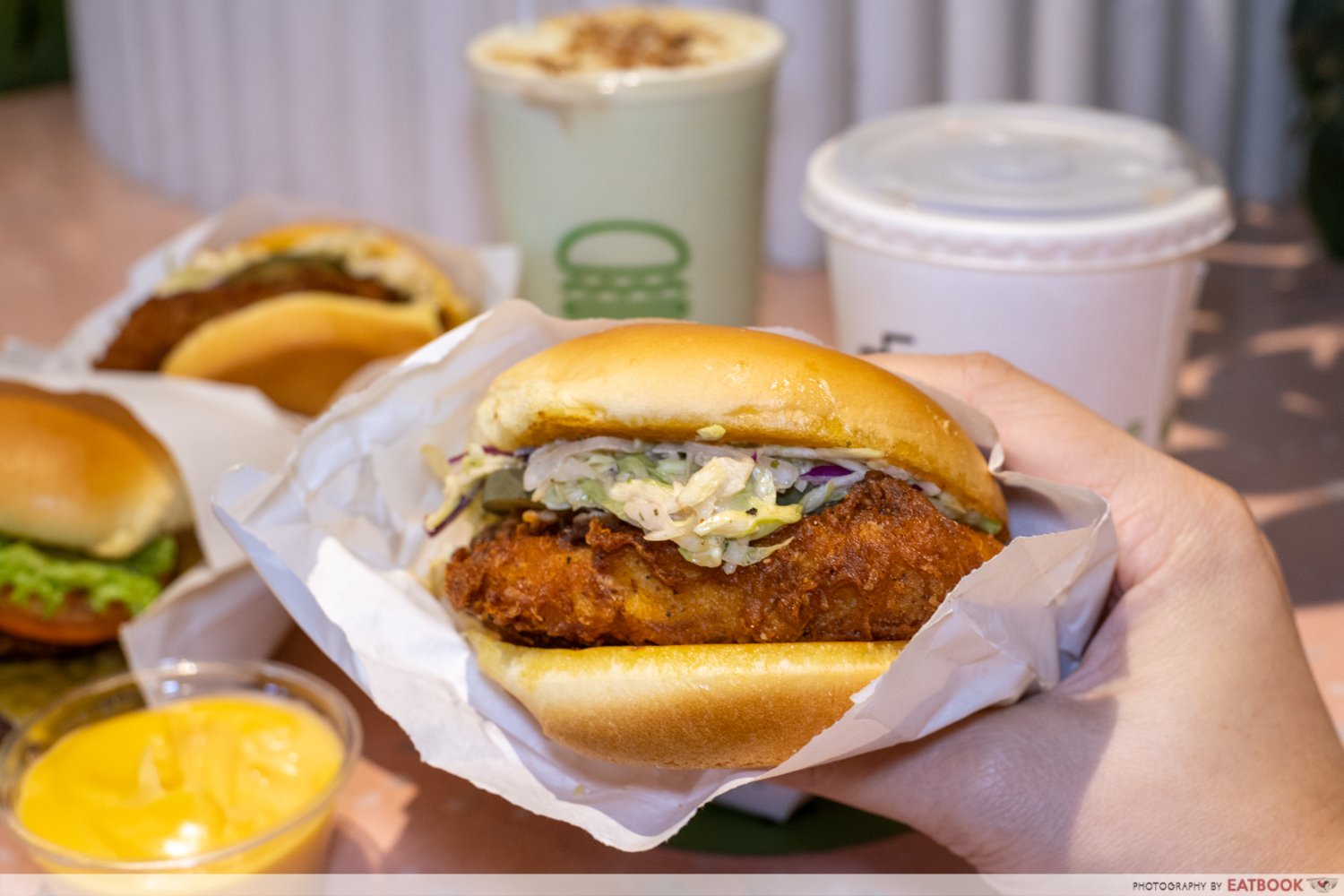 This famed New York City fast food chain has taken Singapore by storm, not least with its Shake Shack Westgate opening. This is their first and only outlet in the West thus far too. 
The eatery is cosy and almost mellow in ambience, with forest green and light wood furnishings towered by high ceilings. There's a semi-open kitchen where diners can get a behind-the-scenes glimpse of all the Shack's signatures being prepped, from their signature ShackBurger ($9.70), made with Angus beef patties and potato buns, and their latest Dark Meat Hot Chicken ($10.80) with a deep-fried, spicy slab of chicken thigh as its star. The outlet also has an exclusive Concrete, the Peelin' Cherry-fic (from $7.50), a remix of the banana split. 
Read our Shake Shack review.
Unit number: #01-20
Opening hours: Daily 10am to 10pm
Website
Shake Shack is not a halal-certified eatery.
Shake Shack Review: First Look At Their Signature Burgers, Pandan Milkshake And Gula Melaka Ice-Cream
---
2. Beauty In The Pot Westgate 
---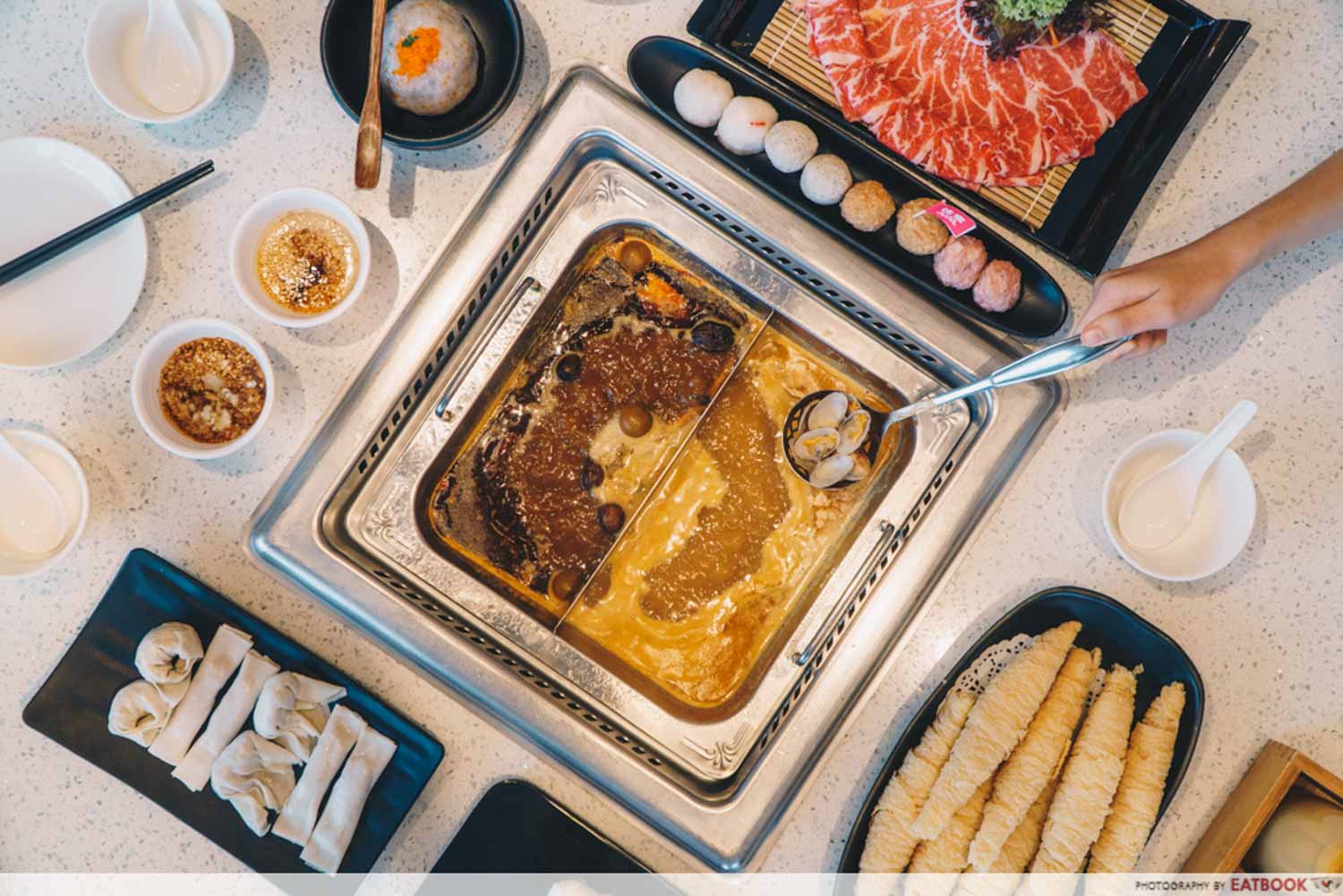 Get your hotpot fix at Beauty In The Pot, which spotlights Taiwanese-style soup bases, including their famed Beauty Collagen and Spicy broths. The restaurant goes the extra mile to prepare their broths from scratch, curating the spices and Chinese herbs that go into the mix. Accompanying the broth is a selection of fresh, premium ingredients, from beef slices to pork, and seafood. Don't skip their handmade fish paste dishes, from tofu to seafood balls. 
Another thing worth noting is the fact that this restaurant is decked out in shades of salmon and pastel pink, and is also equipped with a kids' play area for the little ones.
Unit number: #03-10
Opening hours: Daily 11:30am to 3am
Tel: 6805 8188
Website
Beauty In The Pot is not a halal-certified eatery.
---
3. Miam Miam French Japanese Cafe Kitchen 
---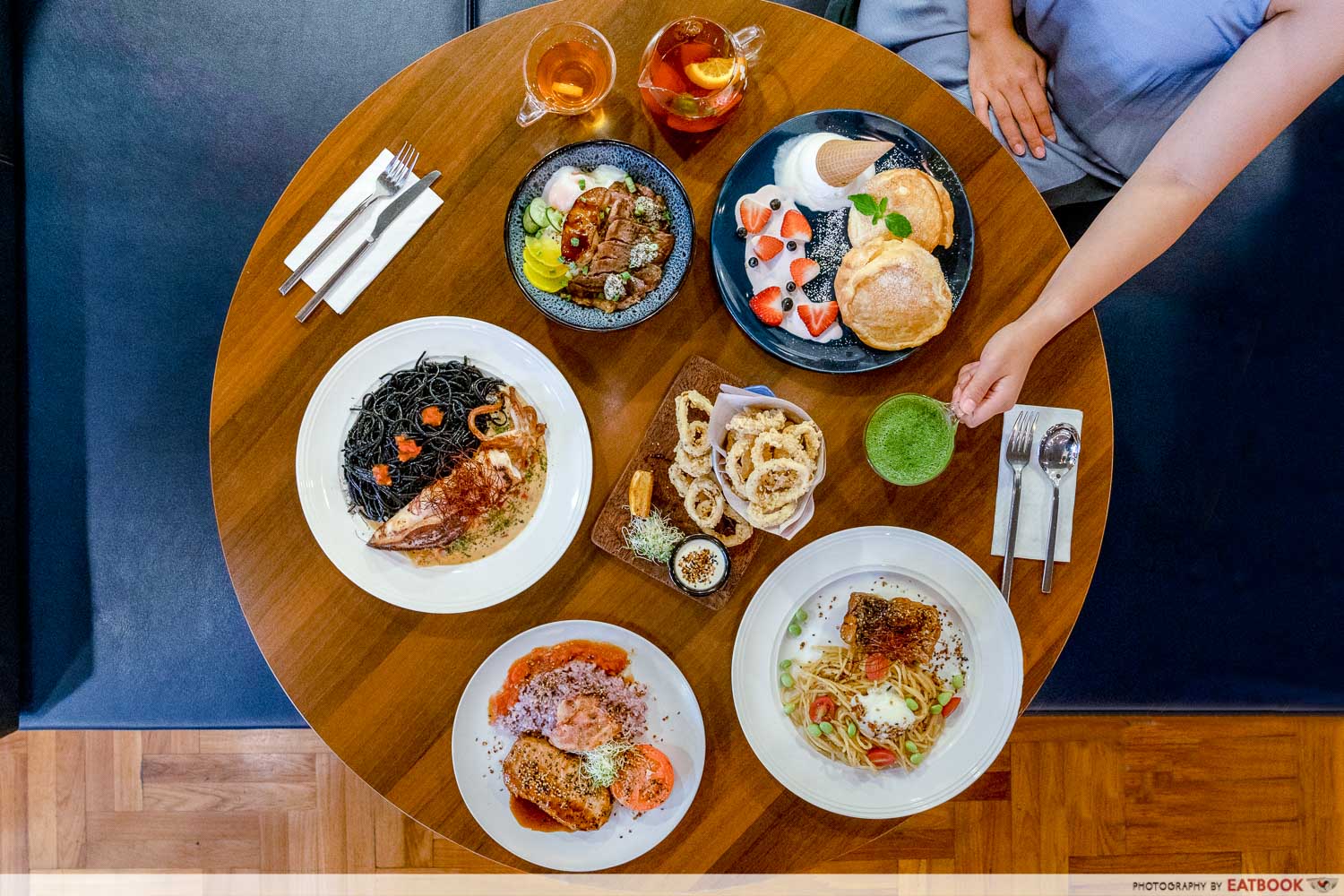 There are a few cafes in Westgate, but Miam Miam French Japanese Cafe Kitchen offers something unique: yoshoku fare that sees influences from French, Italian, and Japanese cuisines. 
We're fans of the indulgent Tender Striploin Foie Gras Donburi with Butter Truffle Paste ($33.90++), where tender seared striploin is served next to a slab of foie gras, with truffle butter to finish. For a dish that's more wallet-friendly, go for the Souffle de Nuage ($17.90++), a baked rice dish topped with a cloud-like omelette. Miam Miam is also famed for their souffle pancakes and French souffles, most priced under $15.
Read our Miam Miam French Japanese Cafe Kitchen review.
Unit number: #02-27/29
Opening hours: Mon-Thurs 11:30am to 9pm, Fri 11:30am to 9:30pm, Sat 11am to 9:30pm, Sun 11am to 9pm
Tel: 6254 1434
Website
Miam Miam is not a halal-certified eatery.
Miam Miam Review: French Japanese Cafe With Truffle Striploin Foie Gras Donburi And Souffle Pancakes
---
4. Fong Sheng Hao Westgate
---

Image credit: Fong Sheng Hao
Taiwanese toast and milk tea joint Fong Sheng Hao opened in Westgate in 2021, so Westies can now get their hands on the eatery's popular breakfast toasts. The Pork Floss Egg ($6.80) is great for fans who miss getting their hands on this breakfast classic in Taiwan. Else, the Pork Egg And Cheese ($6.60) is another best-seller, where gooey cheese, creamy omelette, and a slice of pork cutlet are sandwiched between lightly-toasted milk bread. Fond Sheng Hao also serves up rice bowls, if you prefer a more substantial meal!
Unit number: #01-08
Opening hours: Daily 8am to 9pm
Tel: 9757 8550
Website
Fong Sheng Hao is not a halal-certified eatery.
---
5. Suparakki Ramen 
---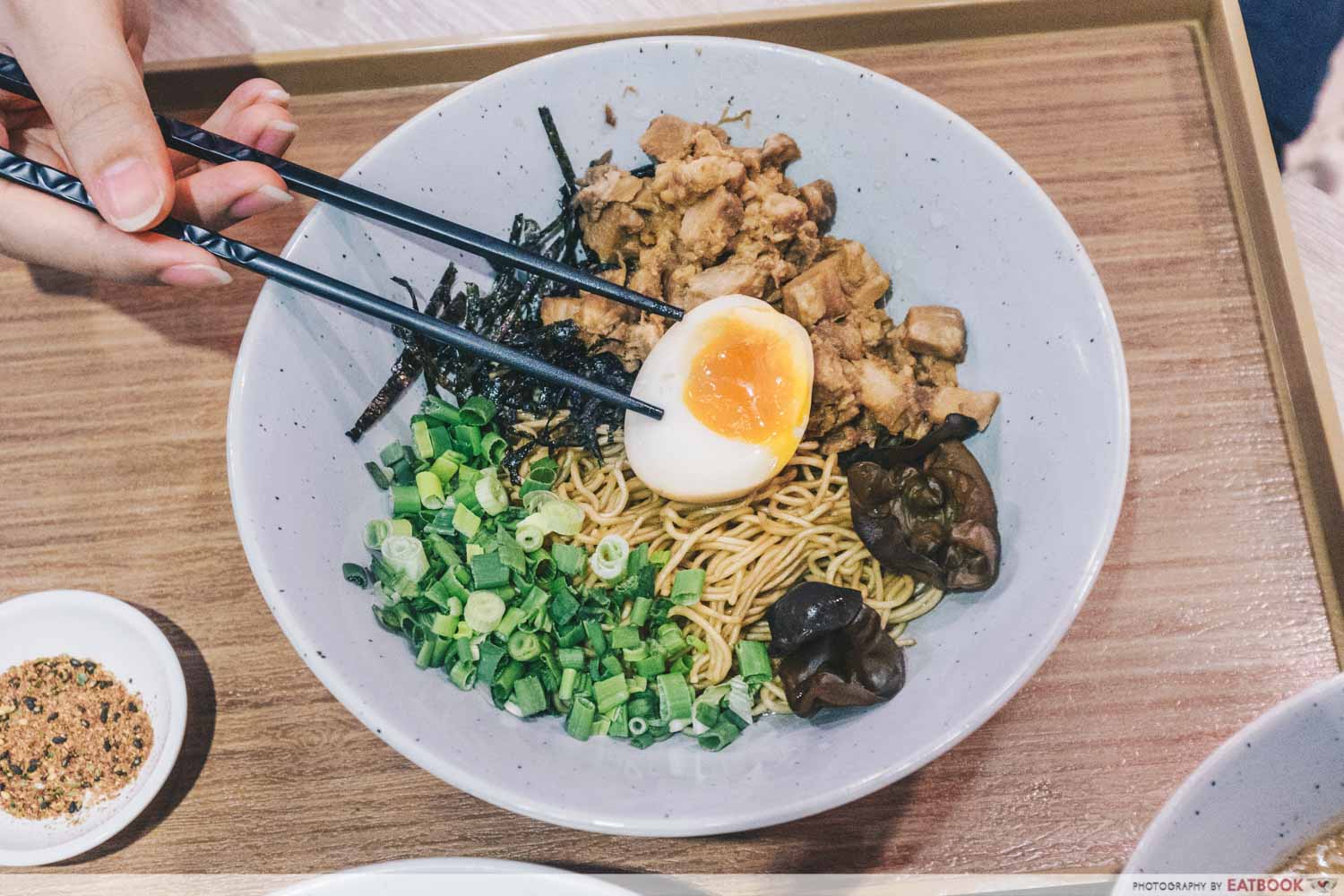 Get ramen under $10 at Suparakki Ramen, a casual eatery located in Westgate's B2. Their Original Tonkotsu Ramen ($7.90) is a bestseller, starring freshly made Hakata-style noodles, and a collagen-rich pork broth that is boiled for six hours, without any MSG. Apart from the signature, they also have a Dry Truffle Ramen ($6.90), a mazesoba topped with flavoured pork, wood's ear mushrooms, seaweed, spring onions, and half a hanjuku egg. Diners can choose to enjoy spicy or non-spicy versions of their order.
Unit number: #B2-03
Opening hours: Mon-Fri 11:30am to 10pm, Sat 11:30am to 9pm, Sun 11:30am to 9:30pm
Website
Suparakki Ramen is not a halal-certified eatery.
---
6. Yunnans 
---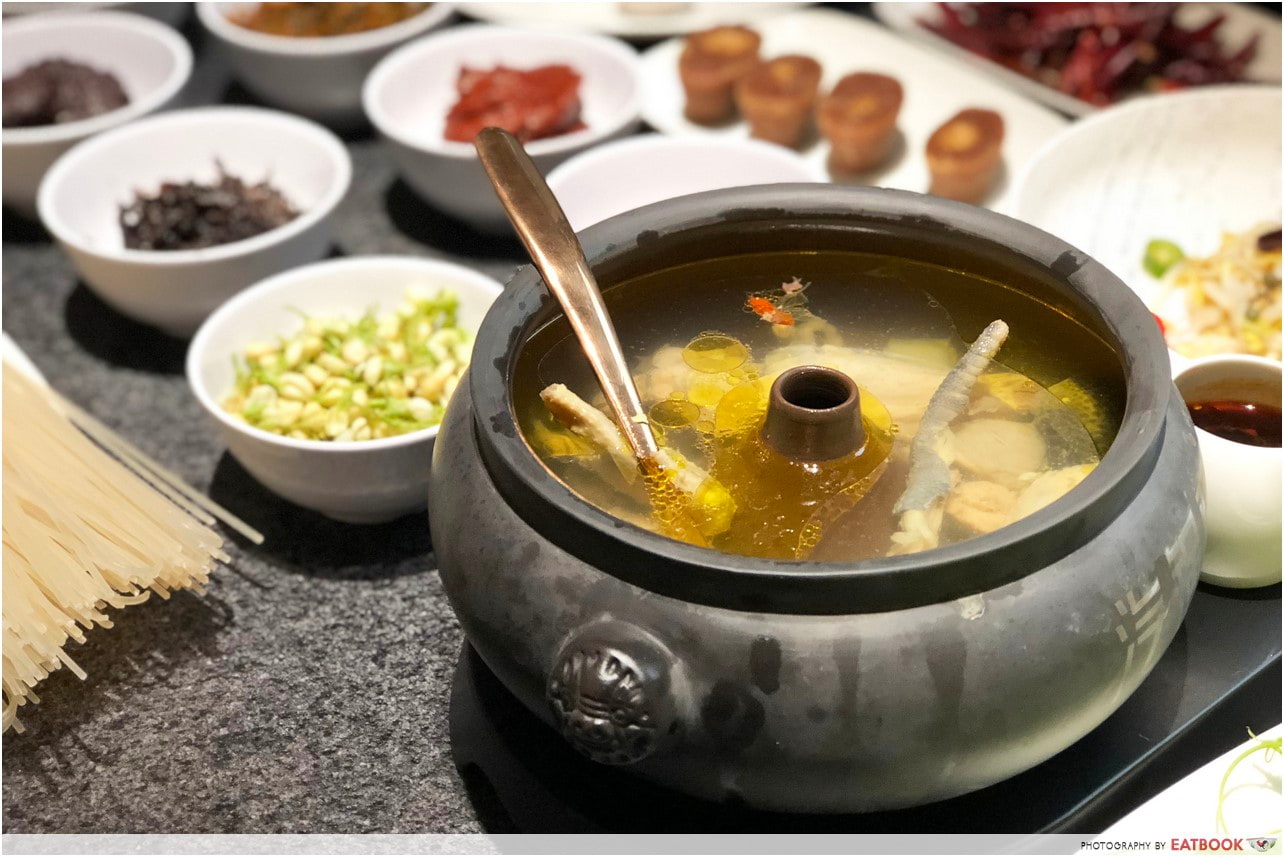 For Chinese food that's great for family dinners or special occasions, head over to Yunnans. The restaurant is an offshoot of the world's largest Yunan restaurant chain, Yun Hai Yao. Here, the spotlight shines on Yunnan cuisine, especially from the highlands. It's all regional Chinese fare here, most of which are rarely seen at other Chinese restaurant chains in Singapore.
Yunnans is well-known for their steamed pot dishes. One of their must-tries is the Steam Pot Chicken Soup ($30.95), where a special breed of black chicken is slow-cooked in handmade Jianshui pots for over four hours, with just salt and pepper for seasoning. It is the cooking vessel and process that imparts a rich, comforting chicken flavour to the broth. Truffle fans, try the Crispy Horfun with Truffle Prawn Broth ($19.50++), packed with seafood and a slurpable, fragrant sauce.
Unit number: #03-07
Opening hours: Mon-Fri 11:30am to 10pm, Sat-Sun 11am to 10pm
Tel: 6970 9891
Website
Yunnans is not a halal-certified eatery.
---
7. Nunsaram Korean Dessert Cafe
---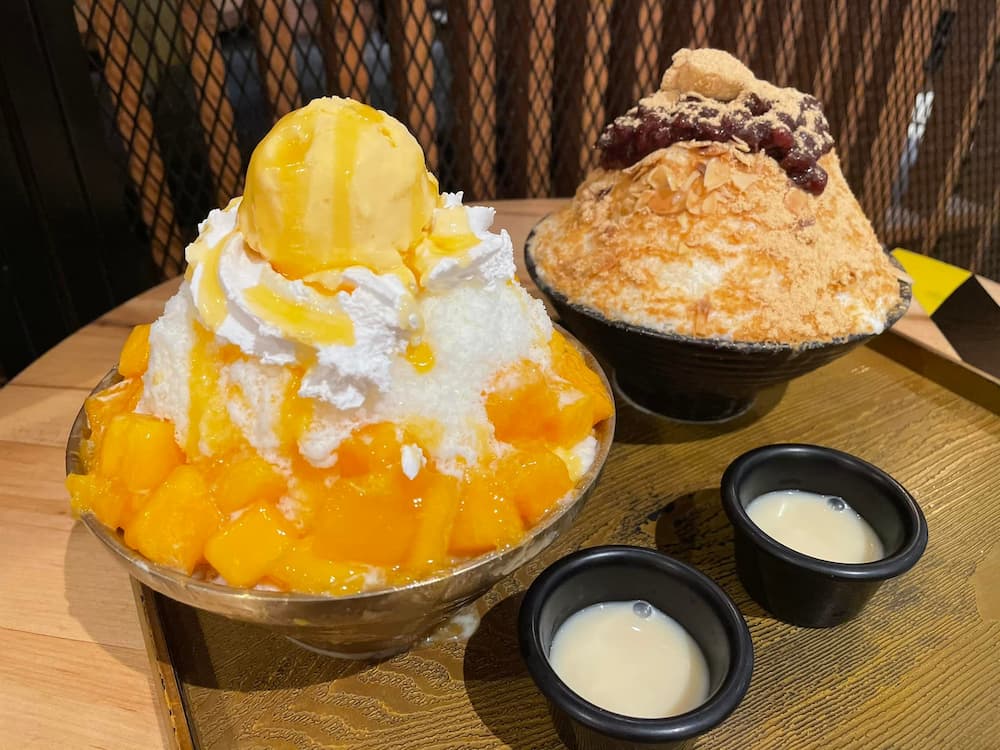 Image credit: Soh Giok Eng
Nunsaram Korean Dessert Cafe offers a variety of towering bingsu, starting from $10.90 for their classic Injeolmi. Other flavours such as Green Tea (from $11.90), Mango (from $13.90), and Milo ($10.90) are available too. Apart from the sweets, the cafe also has a selection of hot Korean dishes that are great to snack on, including their Special Tteokbokki ($14.90). The dish comprises spicy rice cakes, a roll of gimbap, and fried seaweed chicken.
Unit number: #04-37
Opening hours: Daily 11am to 10pm
Tel: 9664 2574
Website
Nunsaram Korean Dessert Cafe is not a halal-certified eatery.
---
8. Fluff Stack 
---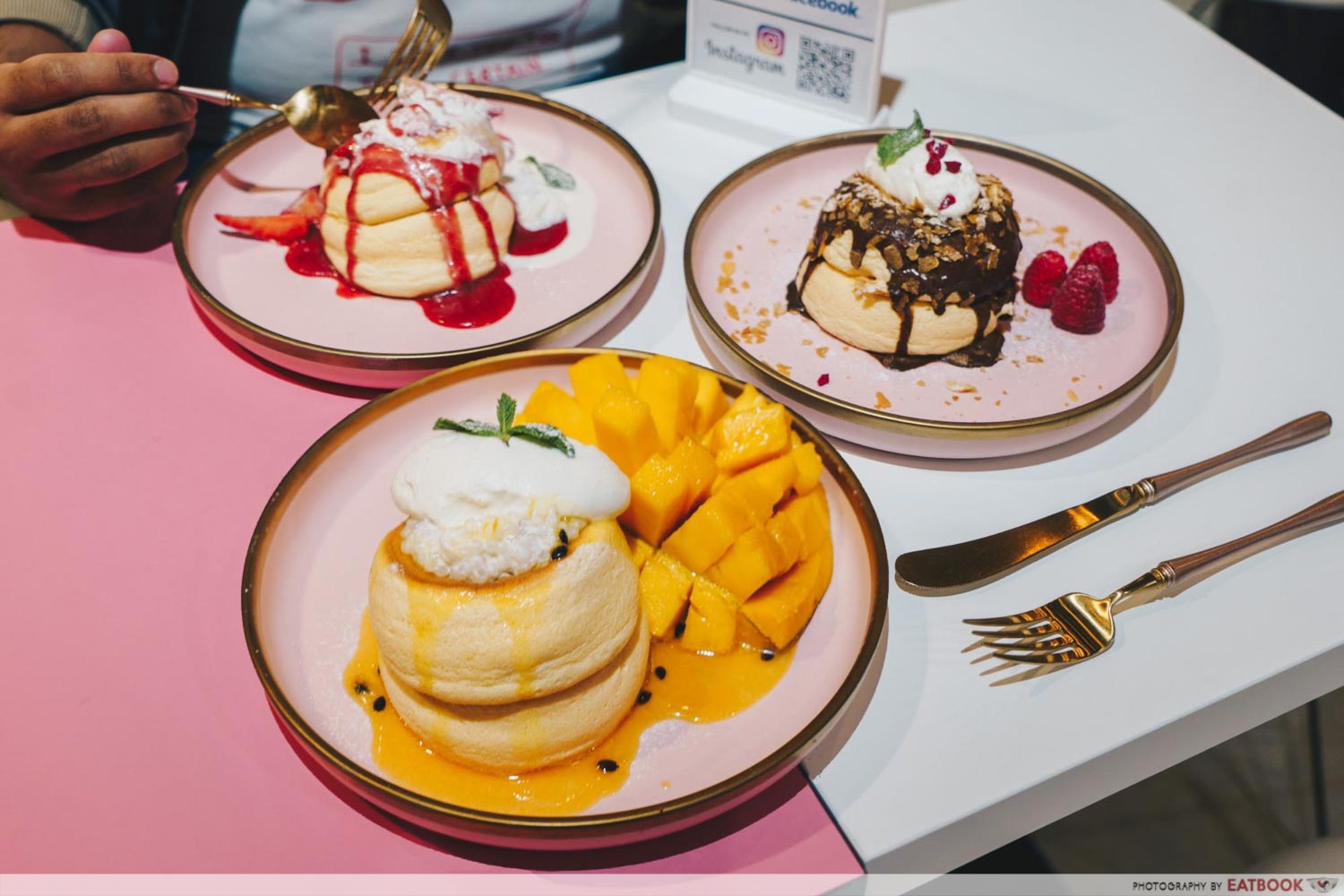 Fluff Stack is one of Singapore's most well-known souffle pancake cafes, so they opened in Westgate last year to much fanfare. Diners can expect cloud-like souffle pancakes that are all made to order, available in a variety flavours. A popular choice is the Nutella-inspired Hazelnut Chocolate ($14.50), where jiggly souffle pancakes are served with a hazelnut chocolate ganache, and feuilletine for crunch. They've recently launched croissant-waffles, AKA croffles, on the menu too! Note that the pancakes require at least 15 minutes to cook, so some waiting time is necessary. Fluff Stack is also halal-certified!
Read our Fluff Stack review.
Unit number: #BA-K1/K2/K3
Opening hours: Daily 11am to 9:15pm
Tel: 9723 3166
Website
Fluff Stack is a halal-certified eatery.
Fluff Stack Review: Souffle Pancakes With Strawberry Cheese And Chocolate Hazelnut Toppings
---
9. 328 Katong Laksa 
---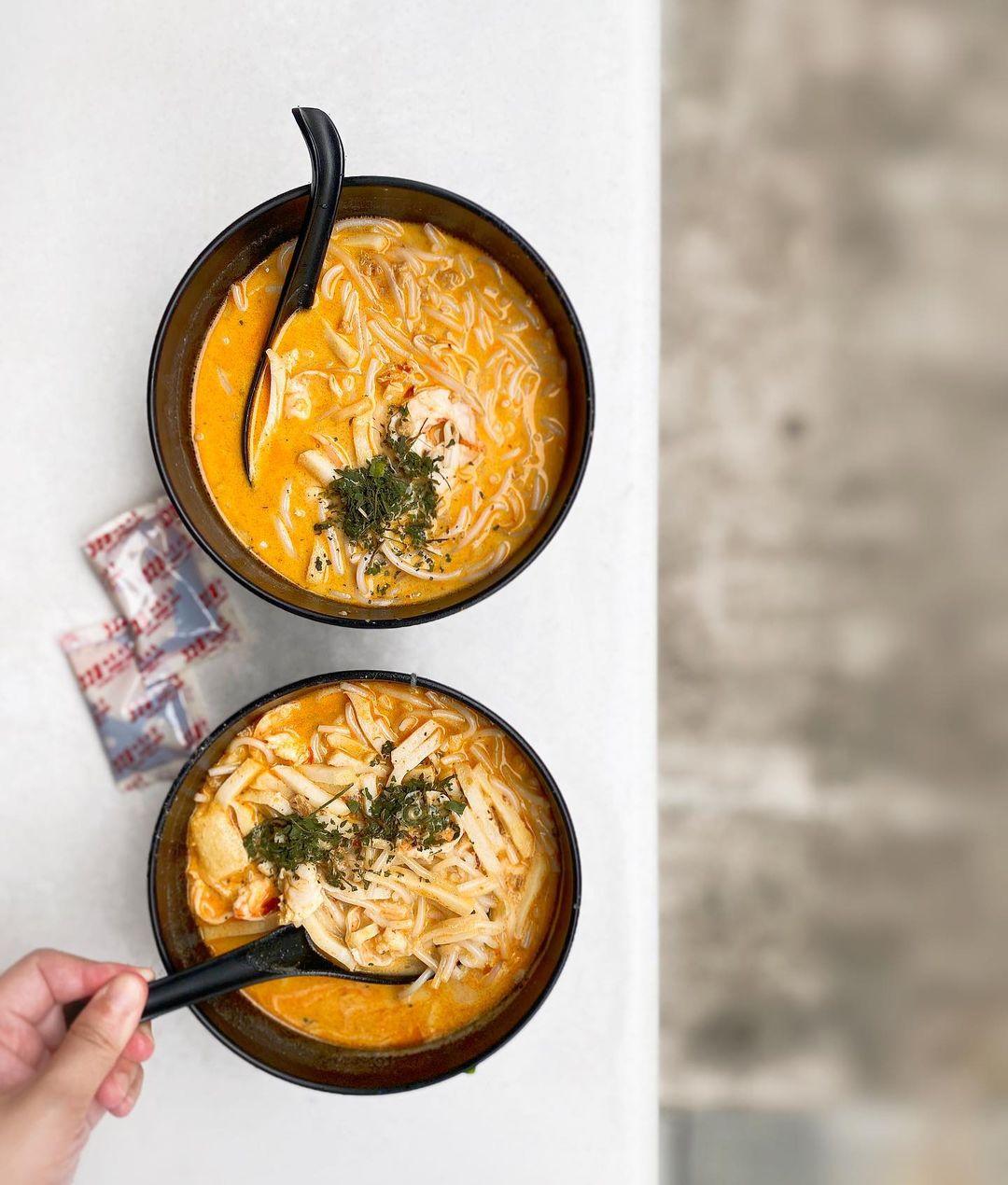 Image credit: @lareinabelle
Katong laksa is a true-blue Singaporean dish, invented in the Eastside neighbourhood during Singapore's early independence. This Nyonya-style laksa is flavoured with coconut milk and dried shrimp, and its noodles are cut into small pieces, so you can enjoy the laksa with just a spoon. At 328 Katong Laksa, you get to enjoy one of the more renowned stalls selling the dish. A bowl starts at $5.50. Fun fact: this is also the stall that went head-to-head with Gordon Ramsay during the Singtel Hawker Heroes Challenge in 2013.
Unit number: #B2-06
Opening hours: Daily 10am to 9pm
Tel: 9732 8163
Website
328 Katong Laksa is not a halal-certified eatery.
---
10. Bebek Goreng Pak Ndut 
---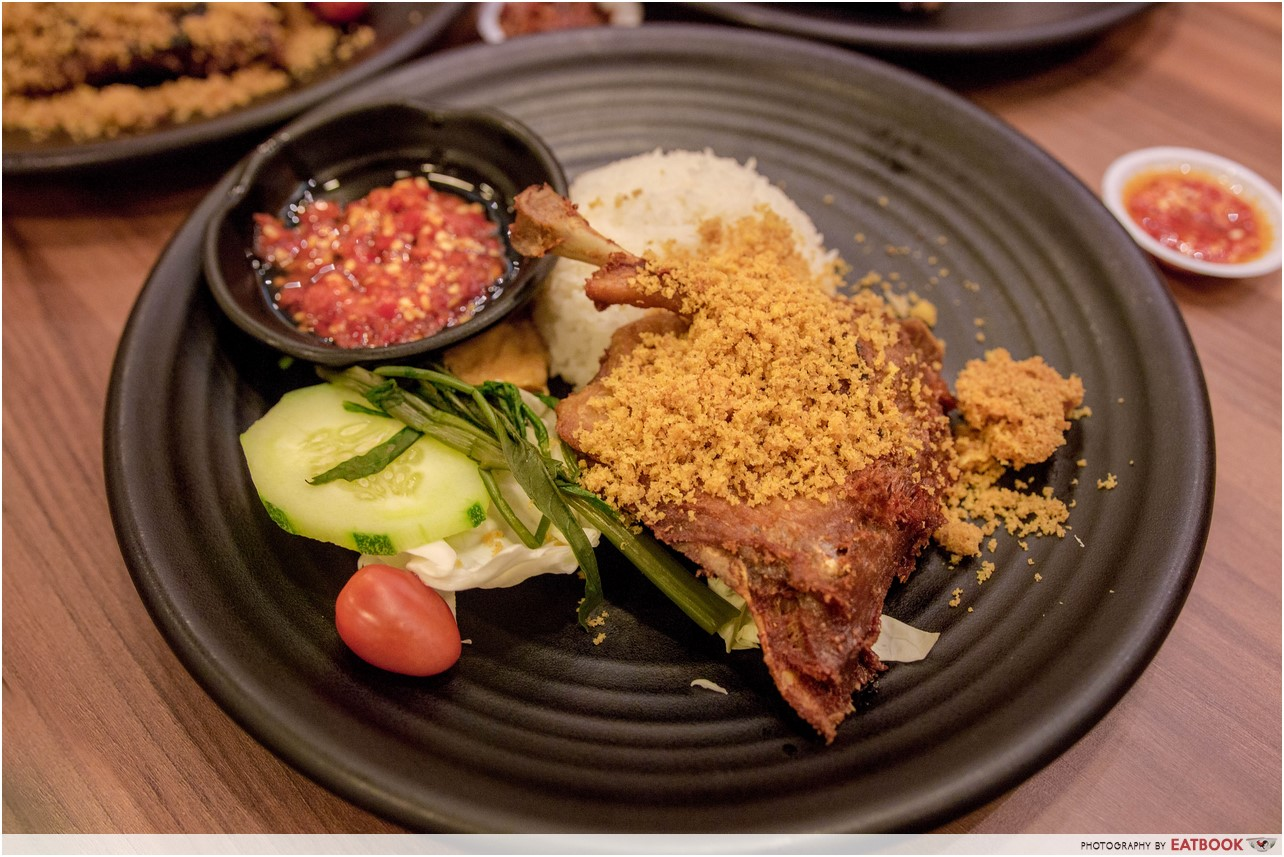 As their name makes clear, Bebek Goreng Pak Ndut serves up crispy fried duck and rice sets, headlined by a fried duck leg that is first marinated for 24 hours in a secret spice blend. You can enjoy your bebek goreng with any one of their five sambals. These are all made in Indonesia, from the green chilli sambal ijo, to their umami sambal belacan. They've also got other Indonesian dishes on the menu if you're not big on duck, including a Gado-Gado ($7.50), and Sop Buntut ($9.90), an oxtail and vegetable soup. 
Unit number: #B1-11
Opening hours: Daily 11am to 9:30pm
Tel: 6565 4787
Website
Bebek Goreng Pak Ndut is a halal-certified eatery.
---
11. Genki Sushi 
---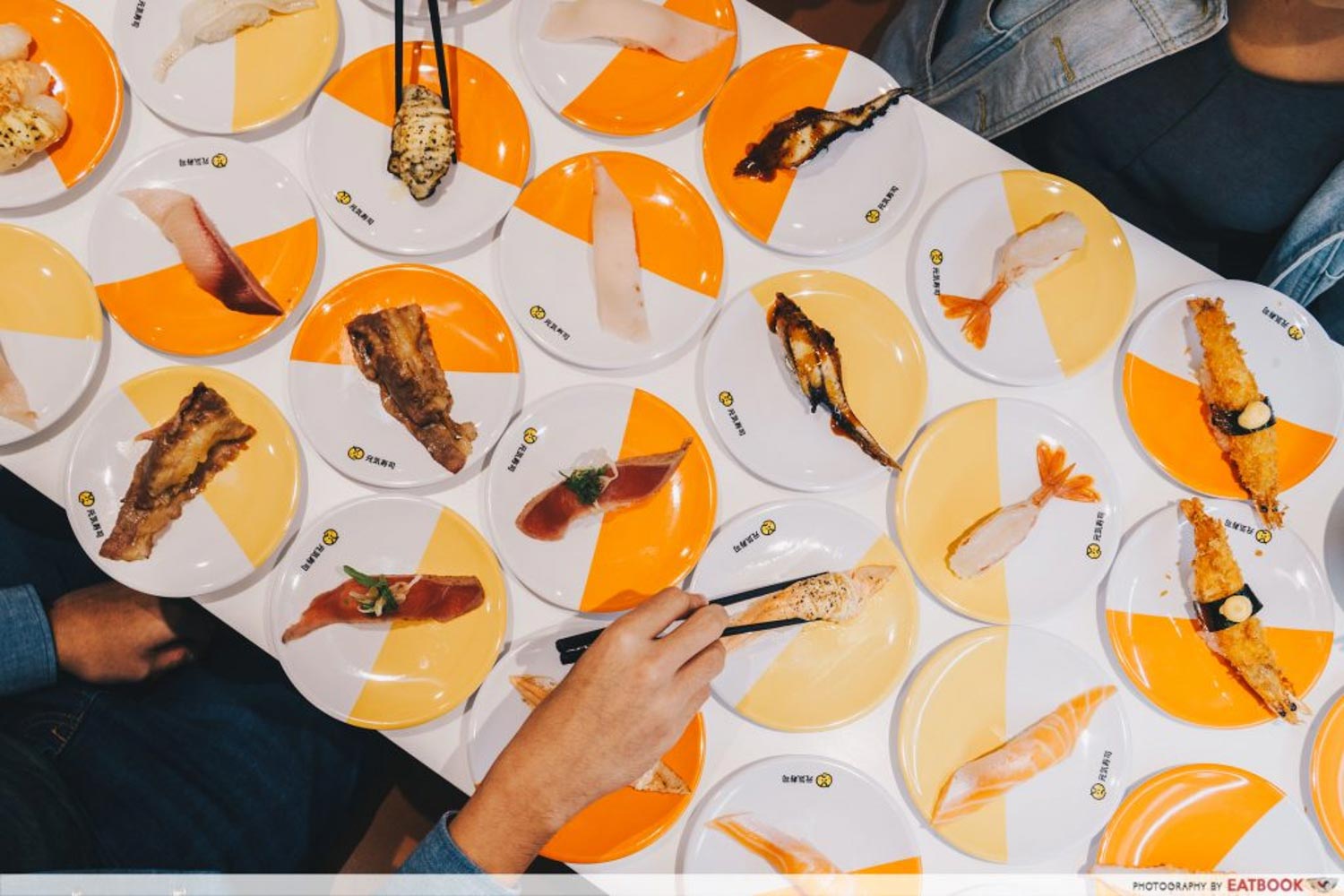 Popular kaiten sushi chain Genki Sushi serves up a wide selection of affordable sushi and other Japanese small plates, prepared a la minute and served to your table on small shinkansen trays. Dishes are mostly priced under $10, though you have many options under $5. Do try the Genki Sushi specials, including their mentaiko and aburi dishes, as well as their Dai Man Zoku sushi. The latter offers sushi with extra-large toppings, from salmon belly to sukiyaki beef.   
Unit number: #03-05
Opening hours: Daily 11am to 10pm
Tel: 6974 0472
Website
Genki Sushi is not a halal-certified eatery.
---
12. Honolulu Cafe 
---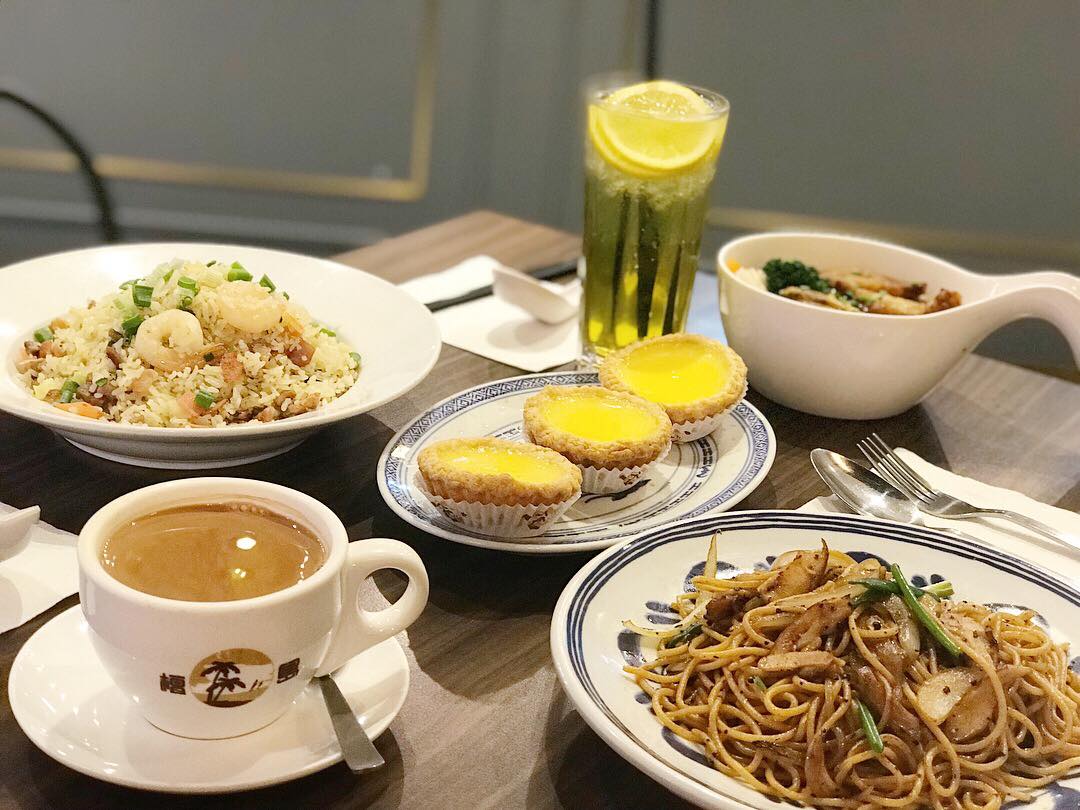 Image credit: Honolulu Cafe
Hong Kong eatery Honolulu Cafe serves up cha chaan teng fare and bakes all day. They're well-known for having some of the best egg tarts in Singapore if you're a fan of pastry crust tarts, though we recommend also trying their equally popular Beancurd Tart, with a tau huey-esque middle. Each is priced at $2.30. If it is a more substantial meal you're looking for, then choose from their instant noodle dishes or sandwiches, all priced under $10.
Unit number: #02-06
Opening hours: Mon-Fri 11am to 10pm, Sat-Sun 8am to 10pm
Tel: 6250 3858
Website
Honolulu Cafe is not a halal-certified eatery.
---
13. Ippudo Westgate
---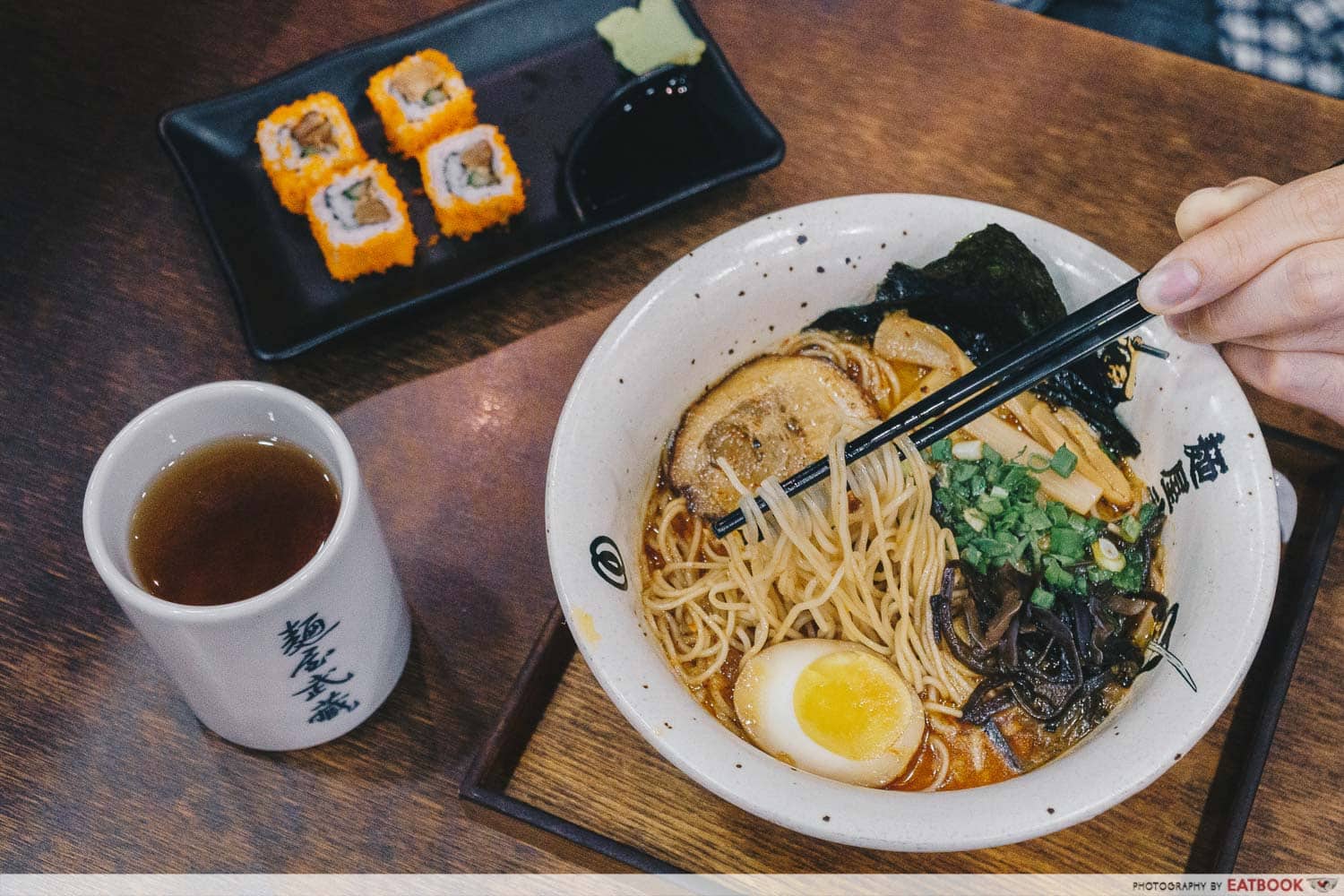 World-renowned ramen restaurant Ippudo hails from Fukuoka, one of Japan's biggest ramen cities. They've since opened 11 eateries in Singapore, including one at Westgate. Apart from the usual tonkotsu ramen, Ippudo has plenty of other ramen flavours, including their plant-based Veggie Ramen, and Veggie Dashi Ramen, both priced at $13.50++, for meat-free diners. You'll be able to customise the intensity of your broth, and the doneness of your noodles to suit your preferences. 
Unit number: #03-03
Opening hours: Daily 11am to 9:20pm
Tel: 6456 9308
Website
Ippudo Westgate is not a halal-certified eatery.
---
14. Jjinja Chicken
---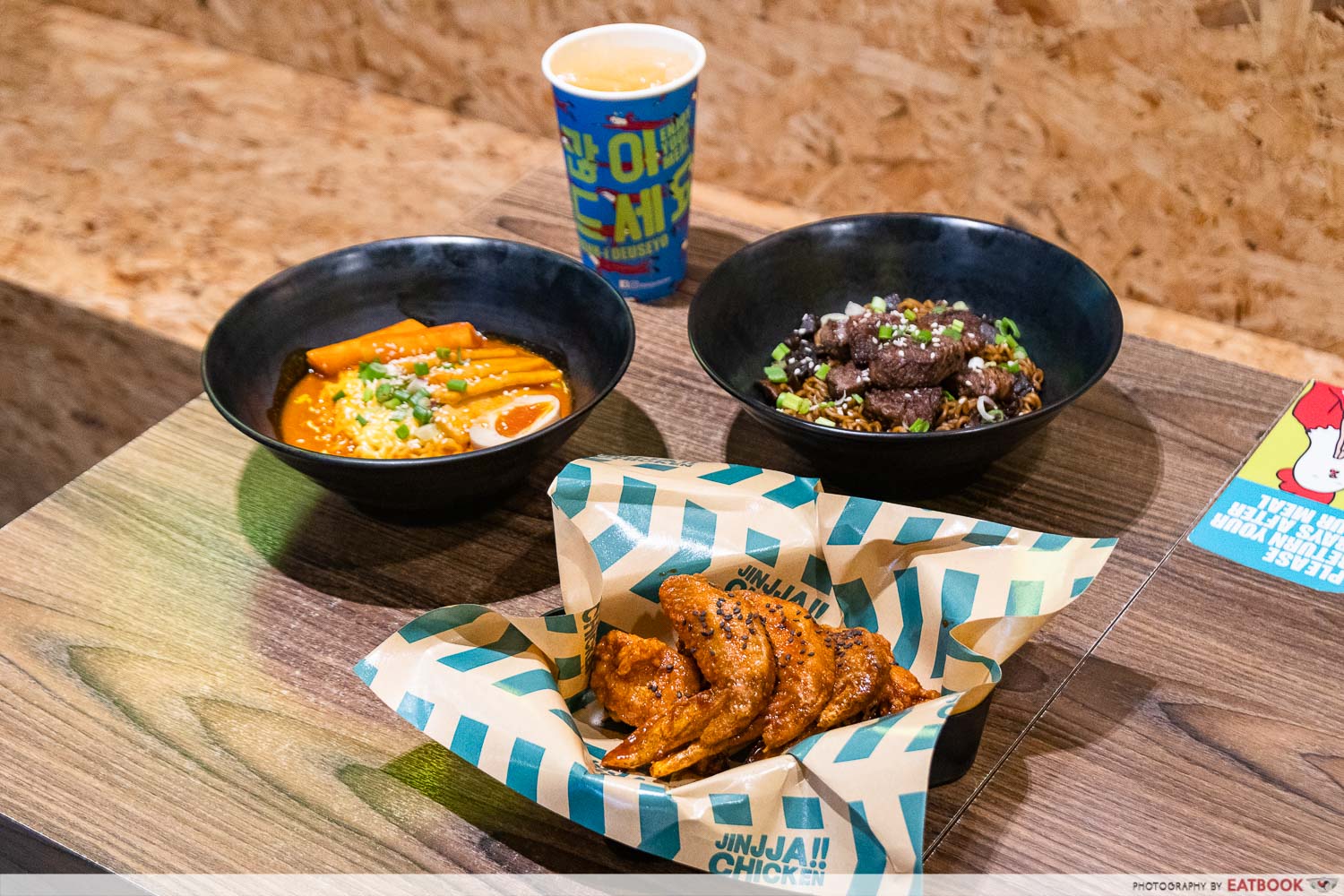 For casual Korean fare and halal-certified Korean fried chicken, head down to Jjinja Chicken. Their Signature Jjinja Wings (from $8.30 for six) are a must-try, as they're double-fried till the skin is extra-crispy, then finished in a sauce of your choice. Options are soy garlic, yangnyeom, an ultra-fiery Monster sauce, and mixed, for a combo of spicy and non-spicy chicken. If you prefer drumsticks, prices start at $9.30 for three pieces.
Apart from their KFC, Jjinja Chicken also has rice and noodle dishes. There's the Jjamjja Myeon ($10.90), a two-in-one mix of jjampong and jjajangmyeon, or Beef Ramdon ($10.90), made with premium NZ ribeye steak.
Unit number: #02-05
Opening hours: Daily 11am to 9:30pm
Tel: 8372 7412
Website
Jjinja Chicken is a halal-certified eatery. 
---
15. Nasty Cookie 
---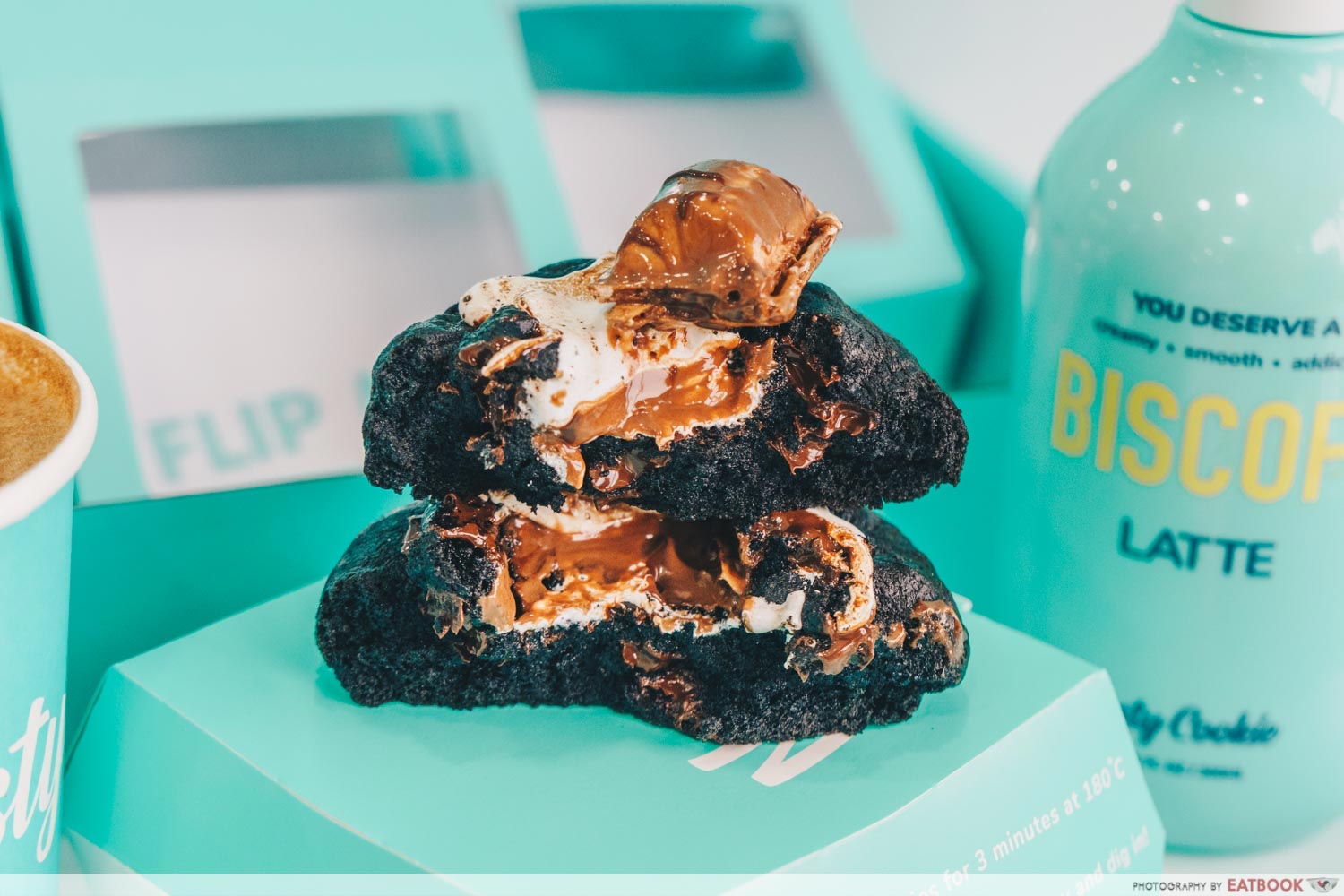 Homegrown bakery Nasty Cookie specialises in thicc, New York-style cookies that are chunky with a capital C. Their Westgate store is decked out in the brand's signature shade of blue, so it's recognisable from a mile away. Instead of being a takeaway-only kiosk, they've got a small dine-in area and coffee and milkshakes to go with their cookies. If you're stuck on which flavour to choose, you can't go wrong with their Oh! Smores ($5.50), packed with gooey chocolate chips and a melted marshmallow middle, or their eye-catching Red Velvet Crumble ($5.50), a cookie-fied red velvet cheesecake.
Read our Nasty Cookie review.
Unit number: #01-09
Opening hours: 12pm to 9:30pm
Tel: 6802 8290
Website
Nasty Cookie is not a halal-certified eatery.
Nasty Cookie Review: Soft Monster Cookies With Nutella, Marshmallow, And Oreo Fillings
---
16. Poulet 
---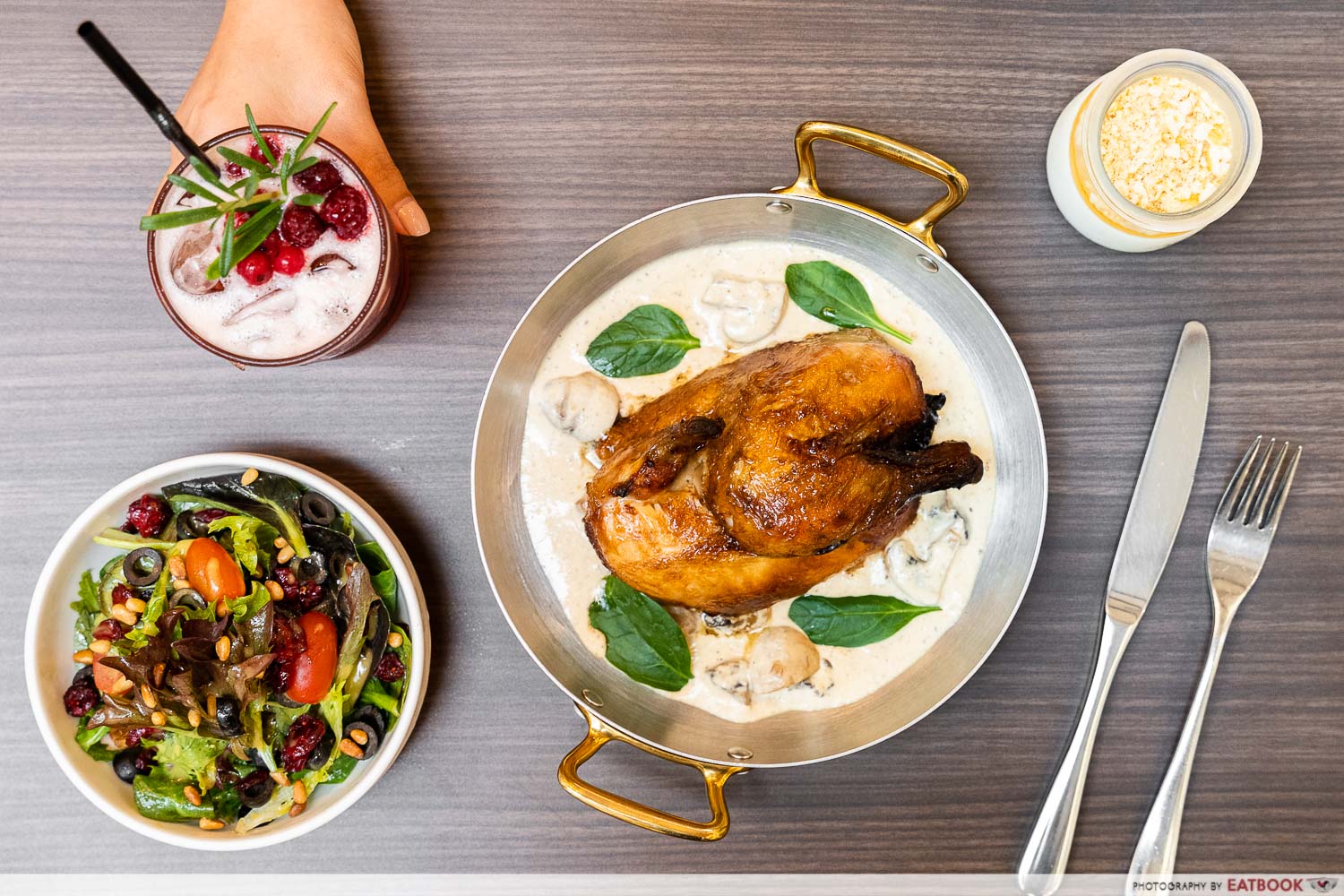 Halal restaurant Poulet brings homely French roast chicken to diners at affordable prices. Get their Grilled Boneless Chicken Leg ($13.90), the brand's signature, oven-roasted till the skin is rendered and crisp, while the meat stays juicy. Choose between three types of signature sauces to dress your chicken with: a mellow Mushroom Cream sauce, a fruity Cranberry sauce, and a classic Sauce Diane, a pan gravy.
Unit number: #B1-09
Opening hours: Daily 11:30am to 10pm
Tel: 6255 1240
Website
Poulet is not a halal-certified eatery.
---
17. Souperstar 
---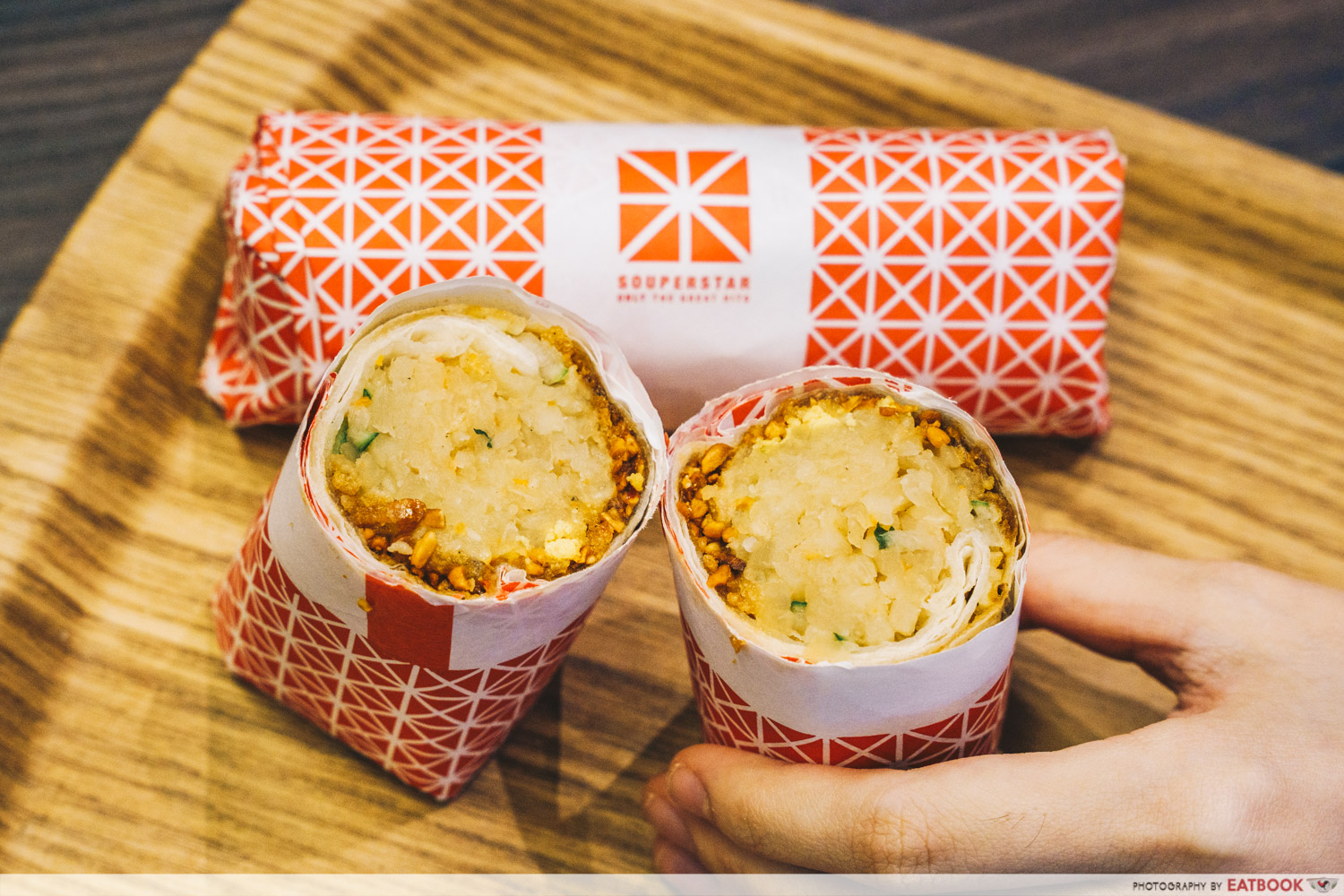 Soup-and-popiah restaurant Souperstar is founded by hawker brand, Fortune Food. They have several types of popiah, from the traditional fillings to modern twists, including the likes of Masala Chicken ($4.90) and Seafood Wasabi-Mayo ($5.30). Have the popiah along with any of their Asian-inspired salads, or their soups, of which there are both Western and Asian options. You can even opt to have set meals, comprising your choice of popiah and soup.
Unit number: #02-05A
Opening hours: Daily 9:30am to 9:15pm
Website
Souperstar is not a halal-certified eatery.
18. Tan Yu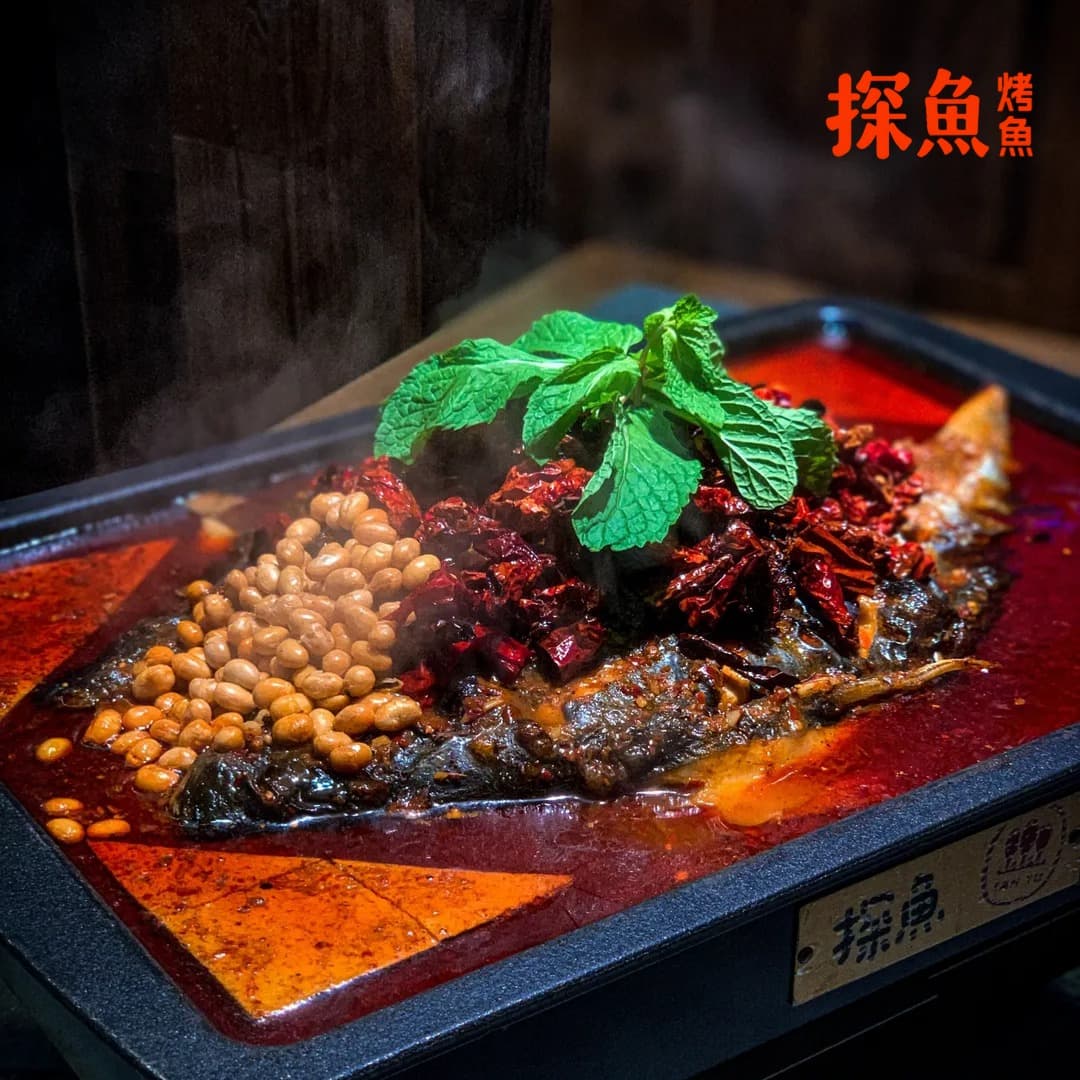 Image credit: Tan Yu
Chinese grilled fish eateries have been popping up around Singapore in droves over the past few years, but Tan Yu remains one of the OGs. The Shenzhen franchise offers three different types of fish—limbo, seabass, and qingjiang—available with 15 different sauces. Bestselling options include the Green Pepper flavour, for fans of milder, more peppery spice, and the Spicy sauce, for full-blown, fiery Sichuan mala. Expect to spend around $51.90++ to $55 per fish, which feeds up to three.
Unit number: #B1-02
Opening hours: Daily 11:30am to 10pm
Tel: 6250 6656
Website
Tan Yu is not a halal-certified eatery.
---
19. PappaRich 
---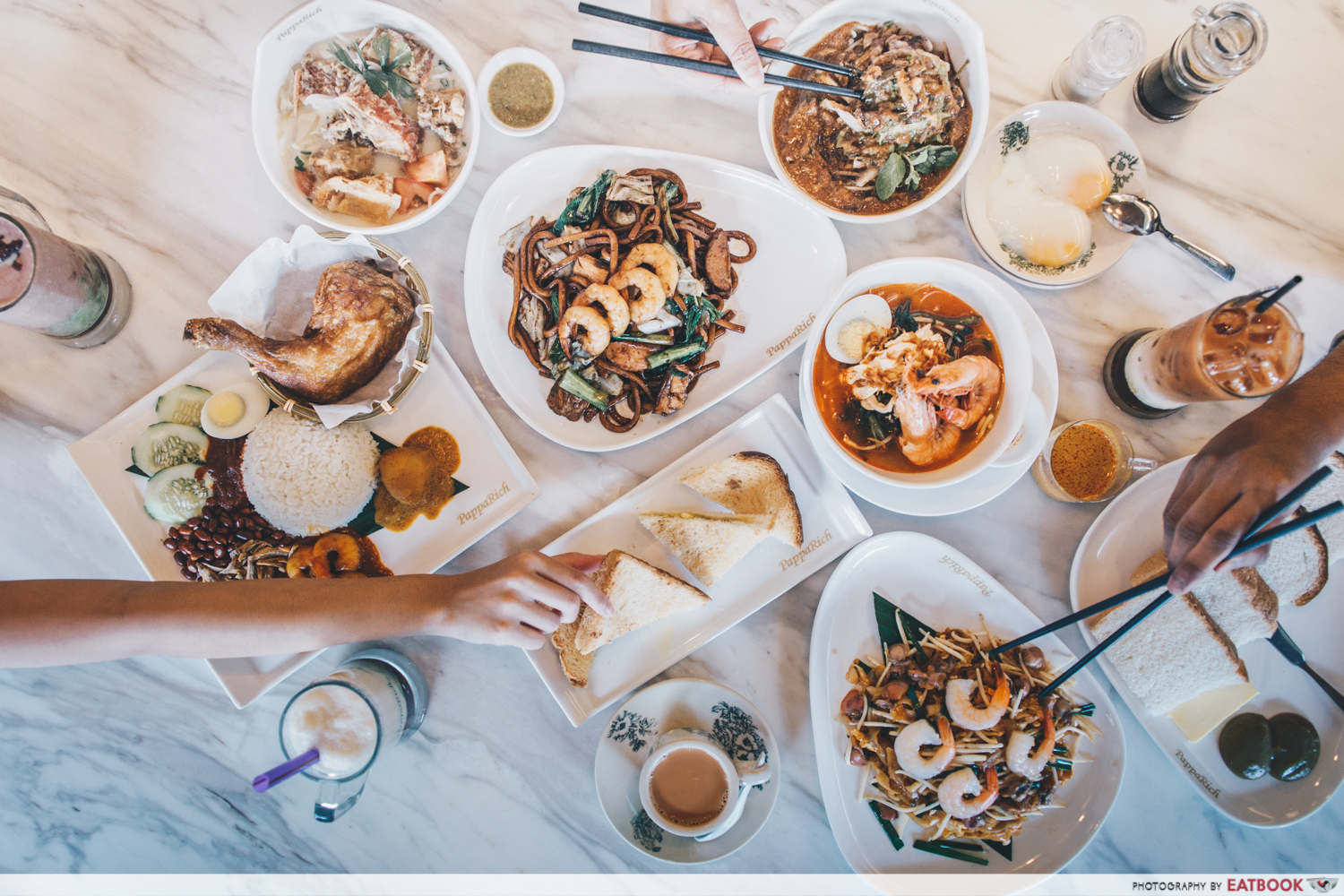 Family-friendly restaurant PappaRich offers a wide selection of local and Malaysian dishes that are great for casual meals. They have everything from breakfast sets to Hainanese-style Western fare, nasi lemak meals, and claypot dishes. What's more, they've got a handful of vegetarian-friendly dishes, made with Impossible meat! Expect to spend around $15 a person.
Unit number: #03-06
Opening hours: Daily 11:30am to 9:30pm
Tel: 6358 2232
Website
Pappa Rich is a halal-certified eatery.
---
20. Tokyo Shokudo
---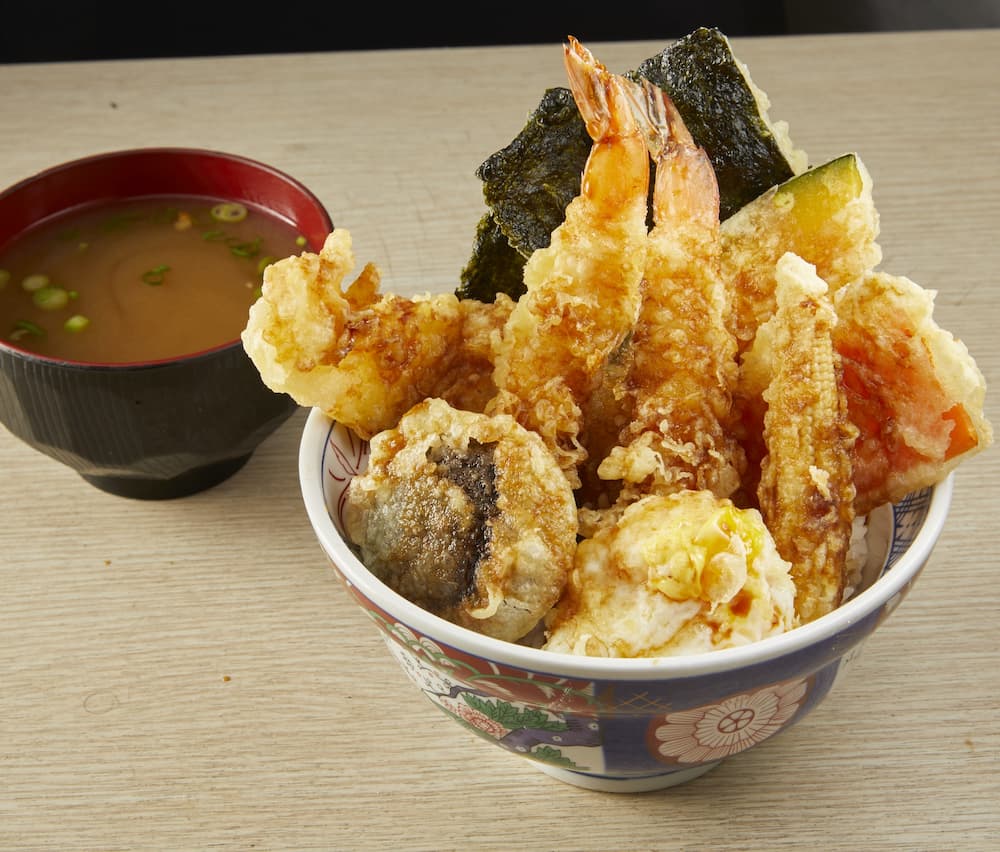 Image credit: Tokyo Shokudo
Halal Japanese restaurant Tokyo Shokudo opened their second outlet in Westgate last year, with a focus on ramen and tendon. Try their Signature Tendon ($13.90), which comes topped with a variety of tempura bites, including prawn, fish, and vegetables, served atop pearl grain rice. If you're big on noodles, then try the Scallop Ramen instead. Priced at $14.90, the ramen features a collagen-rich broth and rounds of hotate scallops.
Unit number: #03-09
Opening hours: Daily 11:30am to 10pm
Tel: 6465 9383
Website
Tokyo Shokudo is a halal-certified eatery.
---
What to eat at Westgate
---
The next time you're in Westgate trying to think of what to eat, refer to this guide of Westgate food options. Else, check out our guide to Jurong East food gems.
Address: 3 Gateway Drive, #B1-38/39, Westgate, Singapore 608532
Nearest MRT Station: Jurong East
19 Jurong East Food Gems Including Michelin-Approved Bak Kut Teh And $0.90 Handmade Teochew Kueh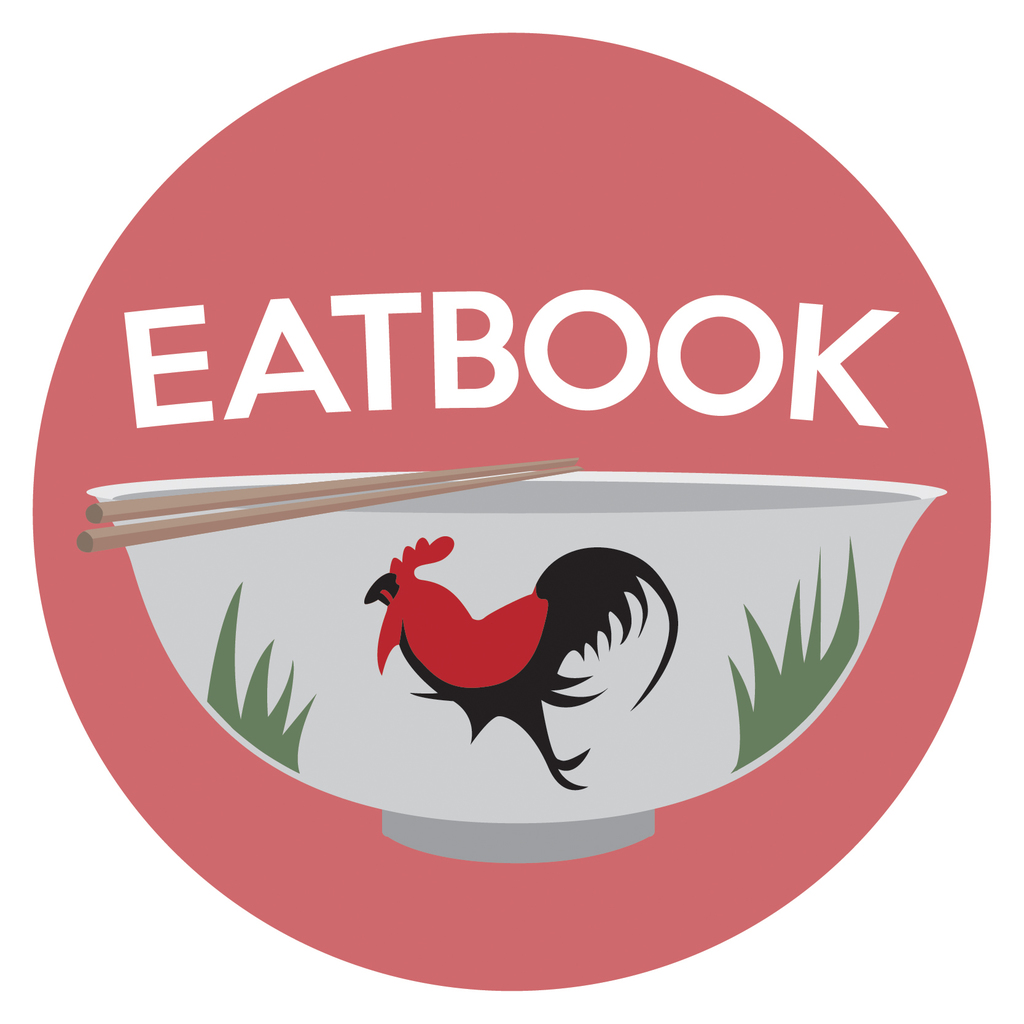 Drop us your email so you won't miss the latest news.