Spank My Dough is an online bakery selling brioche doughnuts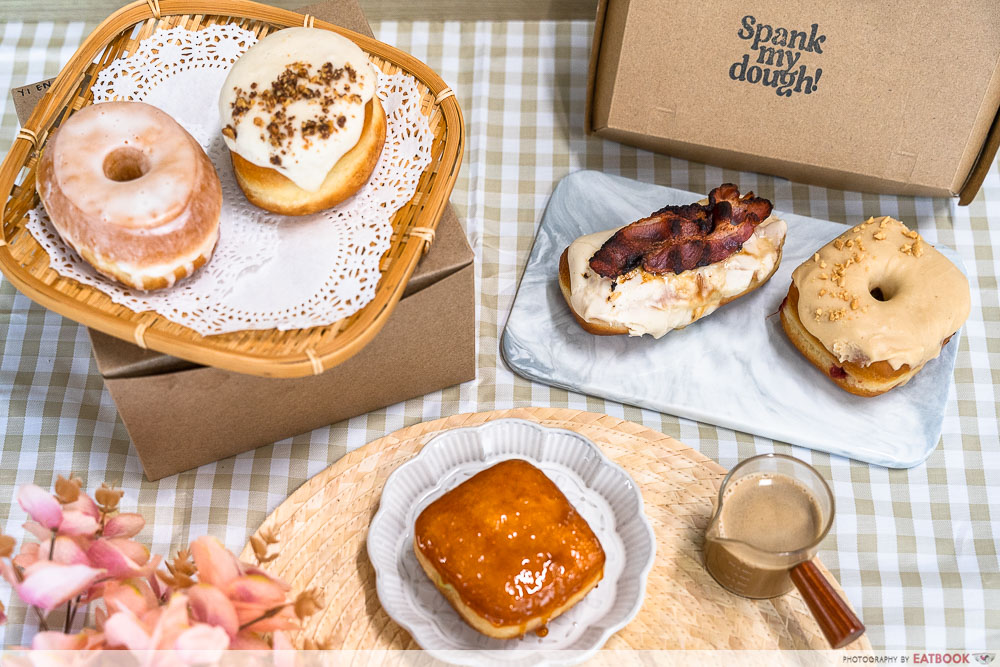 Whether you call it doughnut, or donut, it's hard to resist a bite of this sinful treat when given a chance to. One place that recently caught our eye is Spank My Dough, an online business specialising in brioche doughnuts made in small batches.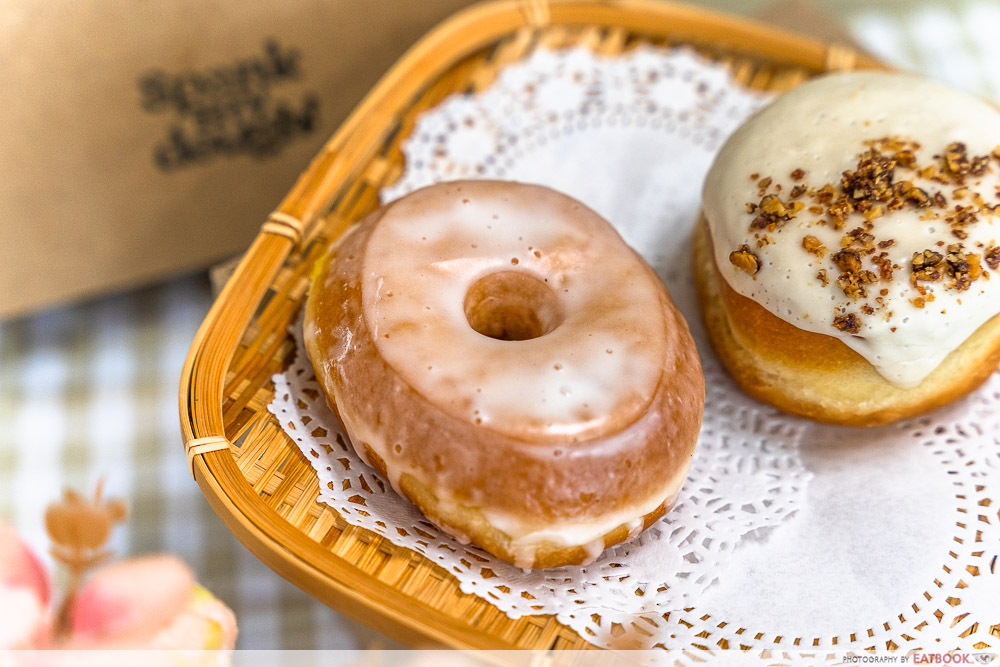 A fan fave is Original Glaze ($4), which stars the brand's signature 18-hour brioche doughnut topped with sugary icing. This pillowy number is one must-try for doughnut purists.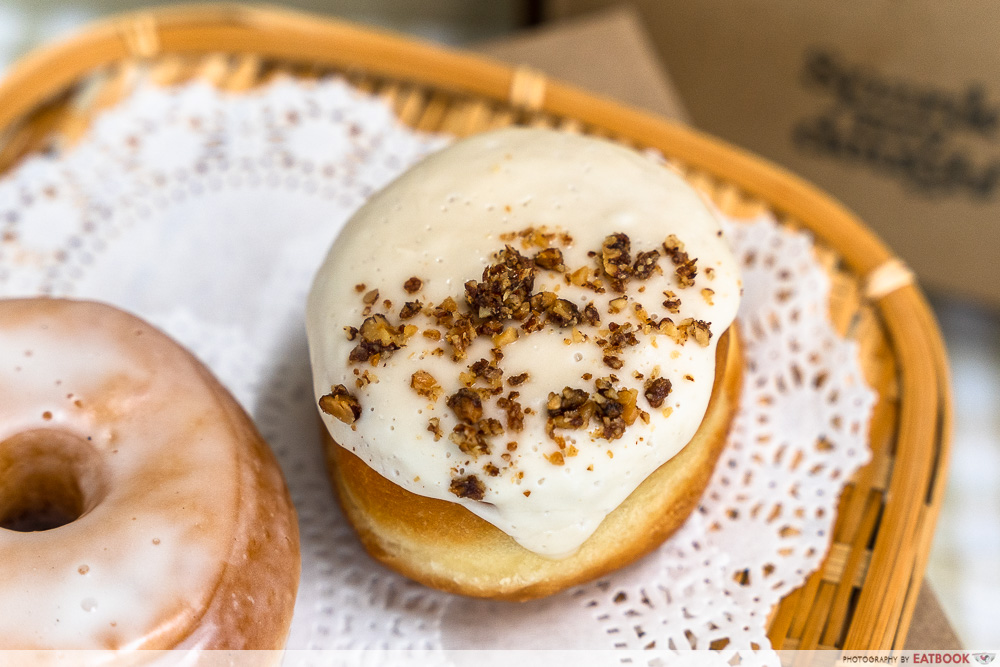 Then there's also the popular Salted Maple & Brown Butter ($5.50) flavour, filled with a rich brown buttercream and finished with a sweet-savoury salted maple glaze. The same 18-hour brioche dough is used here, so you get an explosion of flavours in each bite.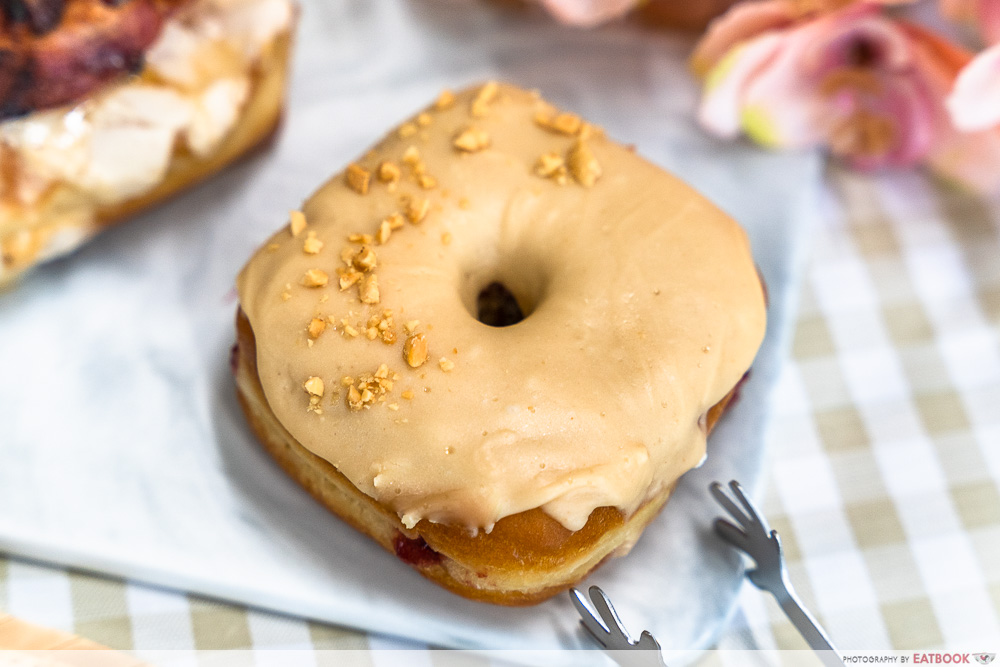 If you're an ardent peanut butter and jam fan, you won't be disappointed with the squarish PB & J ($5.50) doughnut by Spank My Dough. This classic flavour features a fragrant peanut butter glaze and roasted peanuts for an ultra-nutty flavour bomb. It also comes with house-made strawberry jam piped in from all sides, so you get an ideal jam-to-peanut butter ratio.
16 Donut Shops For Milo Dinosaur Doughnut, Ondeh-Ondeh Bombolini And More
The online shop has also been doing more pop-ups lately, from time to time. You can get your hands on their highly raved doughnuts at their upcoming pop-up at Square 2, Novena, from 31 October to 6 November 2022. Online orders can be arranged for pickup at that location, and there will also be a limited number of doughnuts available for sale from 10am till they sell out.
Spank My Dough's menu changes from time to time, so make sure you visit their website and Instagram page to check out what's available before placing an order.
Another cult favourite doughnut shop to try is Kobashi Bakery, which offers sourdough doughnuts with unique fillings such as White Chrysanthemum Thyme. You can also read our Fluff Bakery review for halal doughnuts, cream-filled cupcakes and more.
Website
Spank My Dough is not a halal-certified eatery.
Kobashi Bakery Review: Home-Based Bakery With Sourdough Doughnuts In Pistachio And Durian Flavours
Photos taken by Chew Yi En.
This was an independent review by Eatbook.sg. a