Sweets Craftsman at Jalan Besar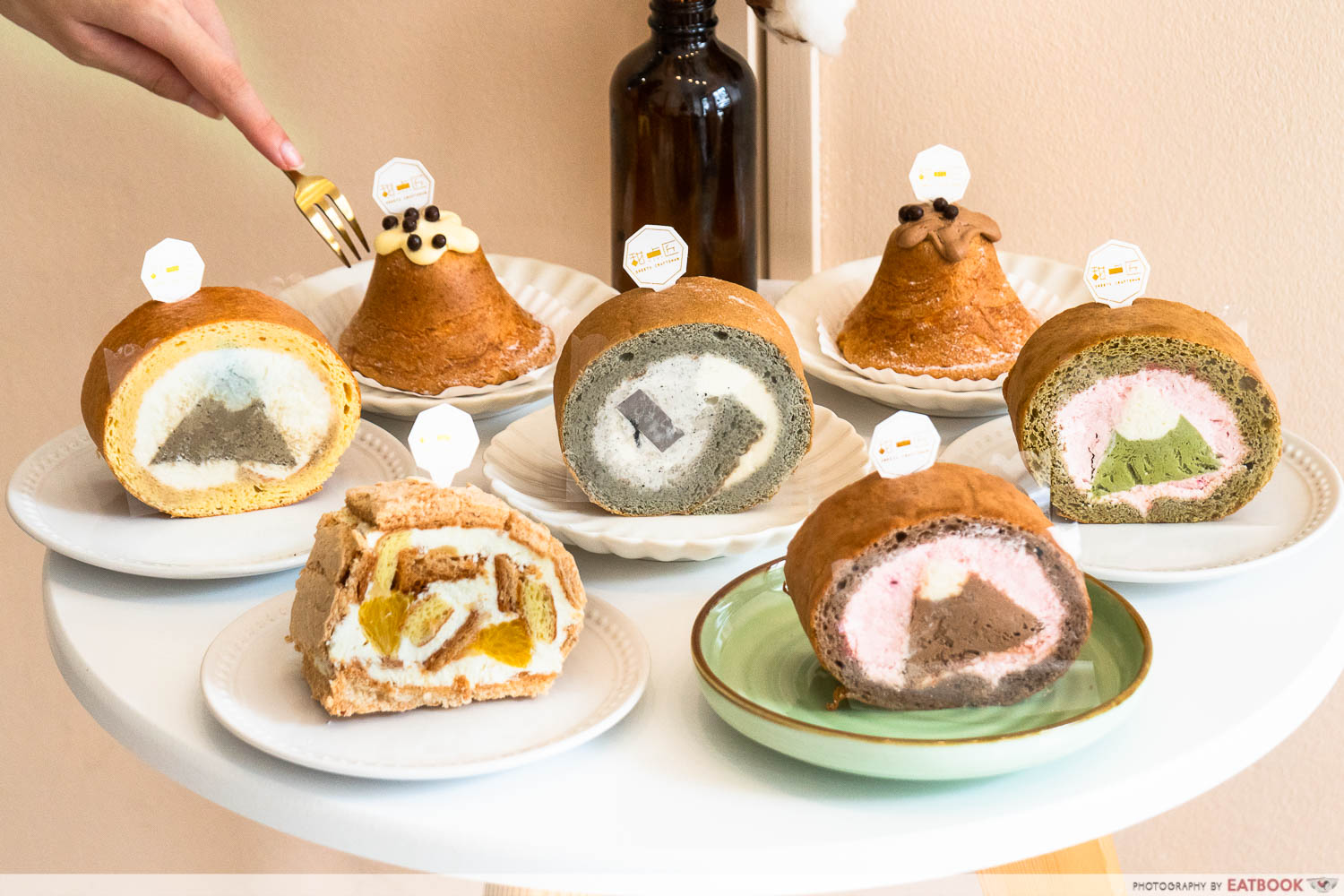 I still remember my first Swiss roll experience: the strawberry sugar Swiss roll from Polar Puffs & Cakes, which I fell in love with instantly. Thus, there's really no explanation needed as to why I was so excited to visit Sweets Craftsman—their gorgeous Swiss rolls were more than enough to draw me in. 
Food at Sweets Craftsman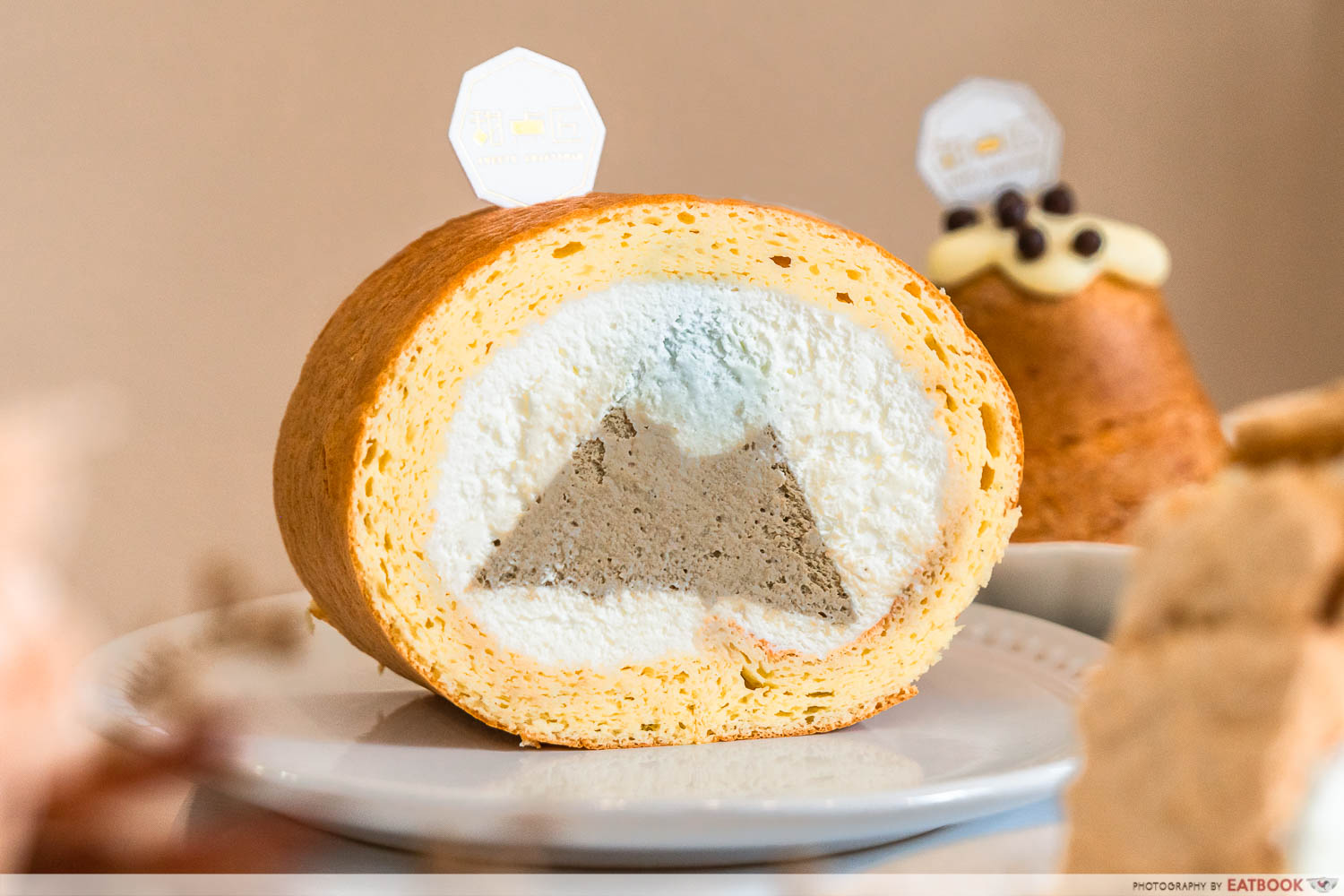 Sweets Craftsman is most known for their Mount Fuji-inspired Swiss rolls, so we decided to order a few flavours and try them for ourselves. The first of the three we tried was the Tie Guan Yin Fujiro ($7.80).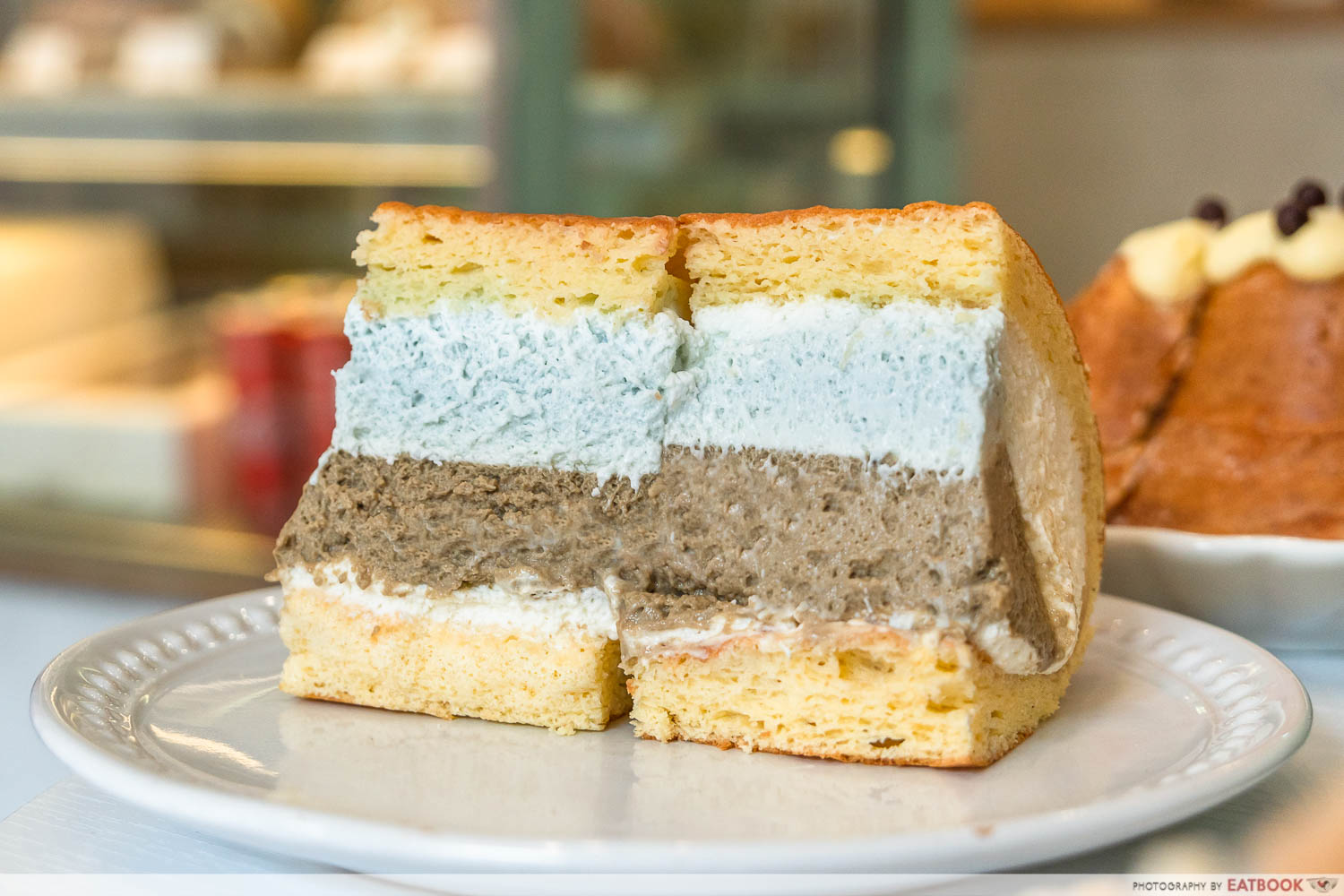 Everything at Sweets Craftsman is made in-house, and this is most evident with their creams. They are light and fluffy while carrying a strong, earthy oolong flavour, which is a balance that Sweets Craftsman has skillfully mastered. Most Swiss rolls tend to be on the sweeter side, so this one is for those who enjoy desserts that are less so.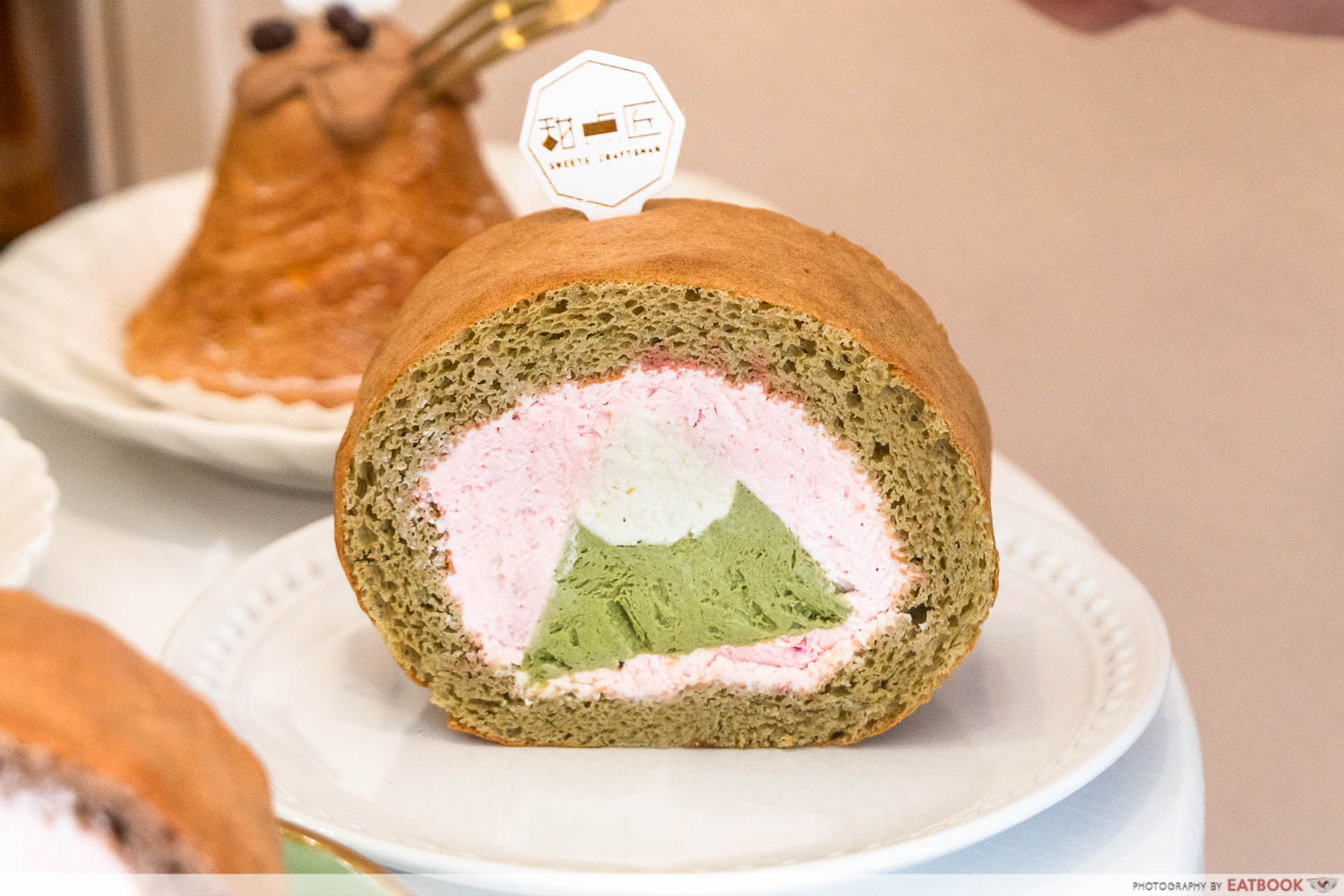 Moving on, the Matcha Fujiro ($7.80) came with strawberry and matcha cream, wrapped in an earthy green, matcha-flavoured sponge that was an aesthetically pleasing contrast to the pale pink cream.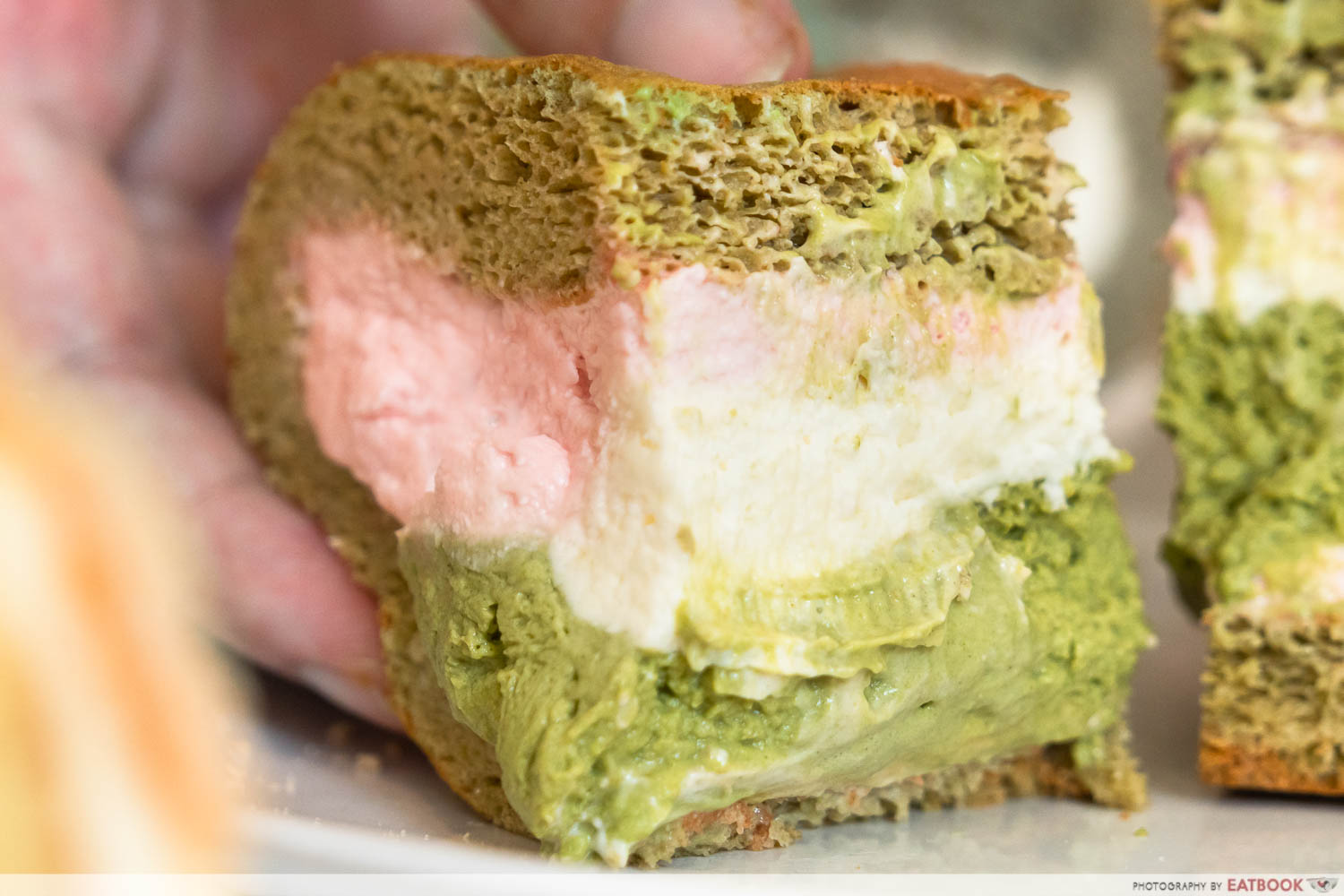 Strawberry and matcha is a tried and true combination, so it's no surprise that it worked splendidly here. The sweeter strawberry cream balanced out the earthy matcha cream, which was borderline too bitter on its own. 
I appreciate that Sweets Craftsman goes the extra mile by flavouring their sponges, as it helped to enhance the mild, grassy matcha flavour of the Swiss roll.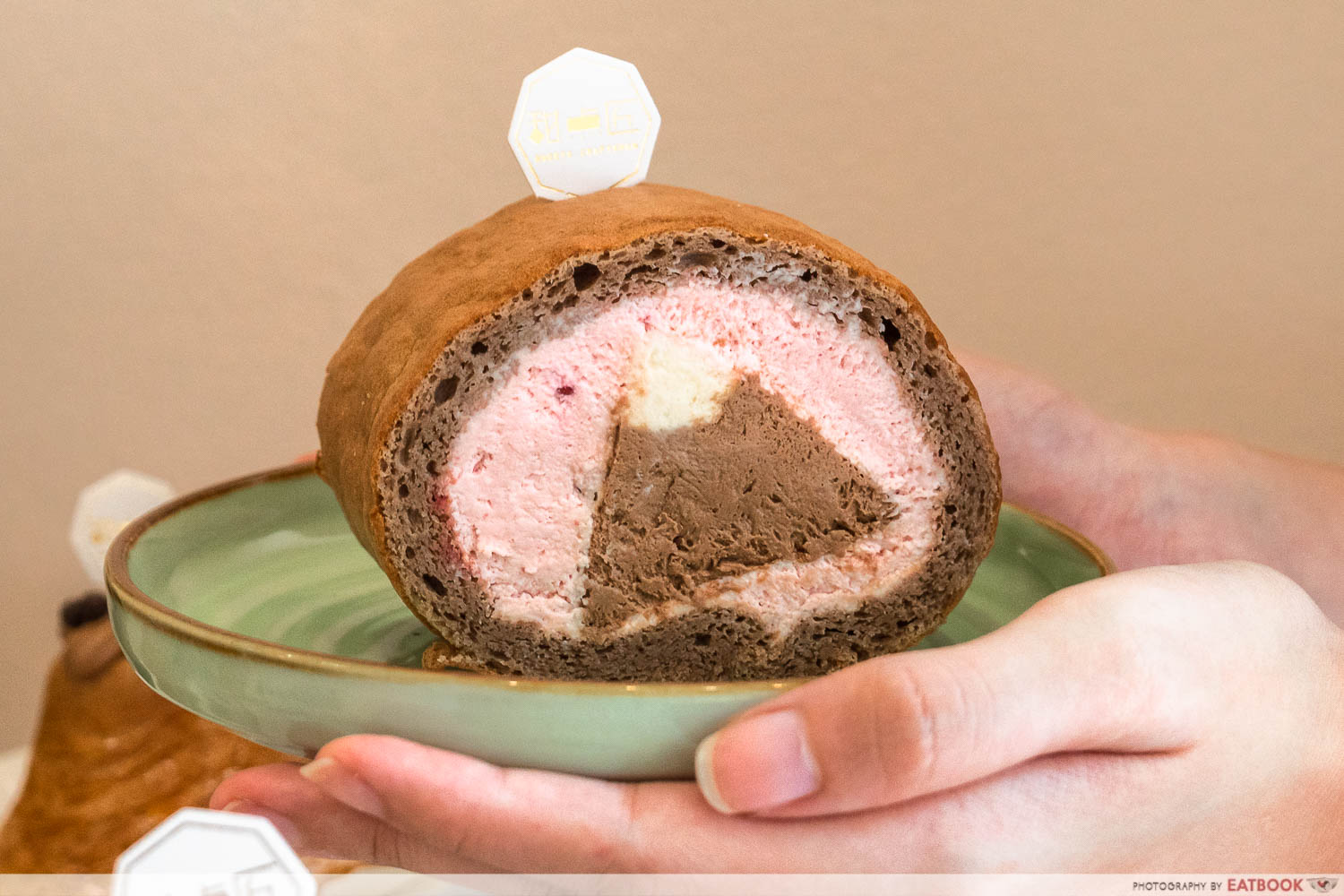 The last of the lot that we tried was the Chocolate Raspberry Fujiro ($7.80). Similar to the previous roll, it also sported a flavoured sponge that encased a cream centre, this time of raspberry and chocolate.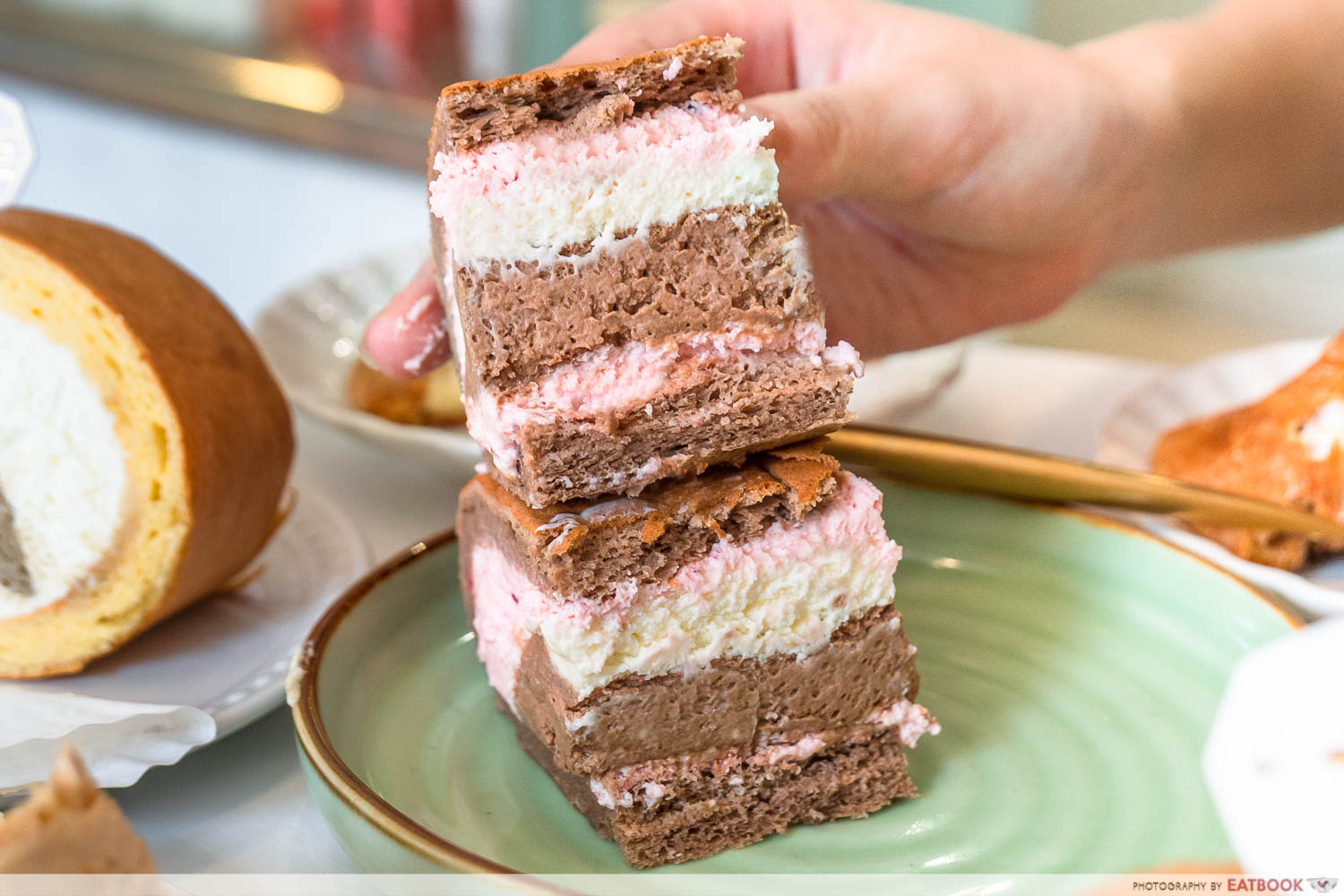 I expected the light pink raspberry cream to possess a fruity sweetness similar to the strawberry cream earlier, but I was wrong. Contrary to my expectations, the raspberry flavour was intensely sour, till it almost overpowered the taste of the chocolate cream.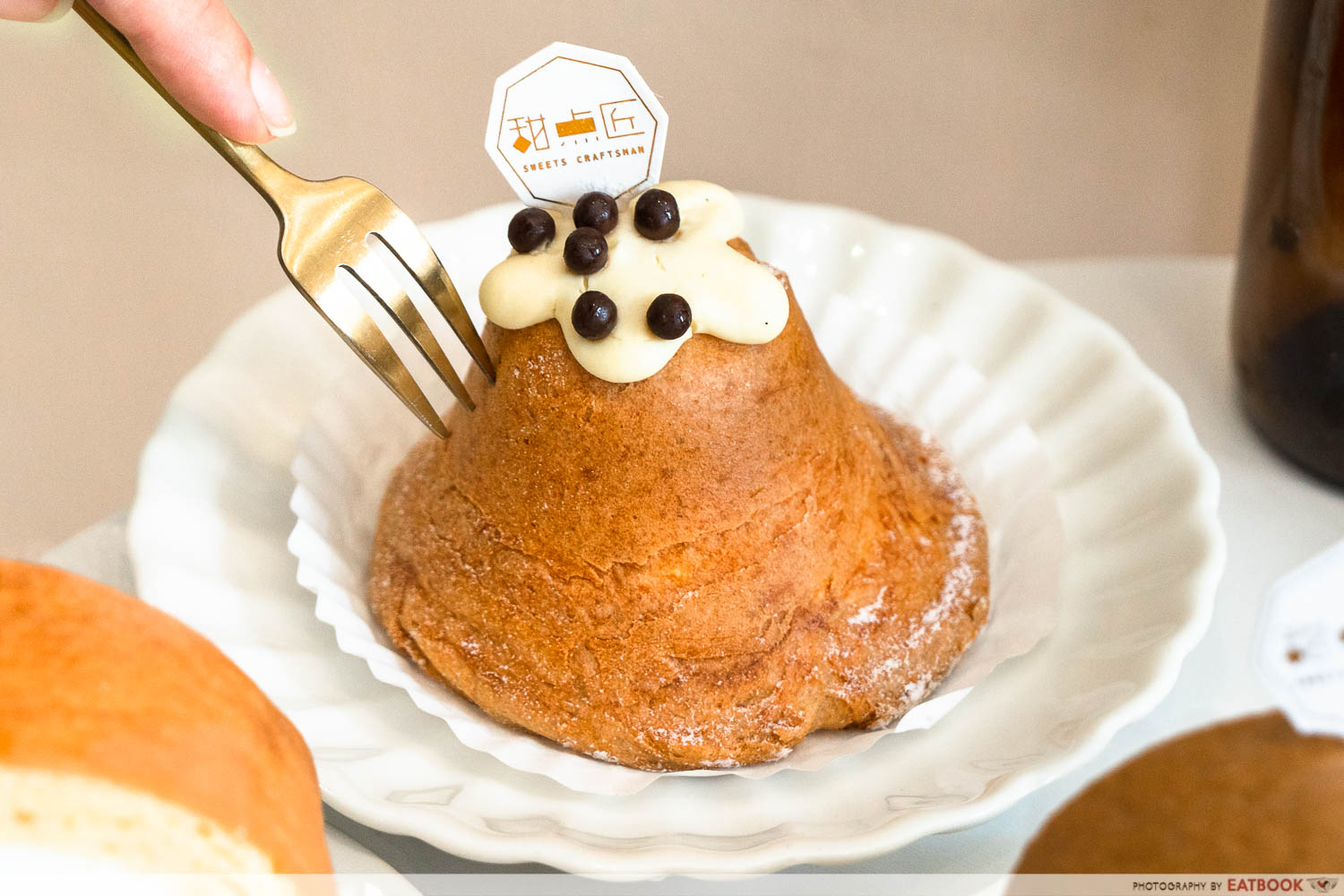 Another variation on the Fuji rolls is their Fuji puffs—choux puffs shaped to resemble mini Mount Fuji's. Of these, we tried the classic Vanilla Fuji Puff ($6.80) first.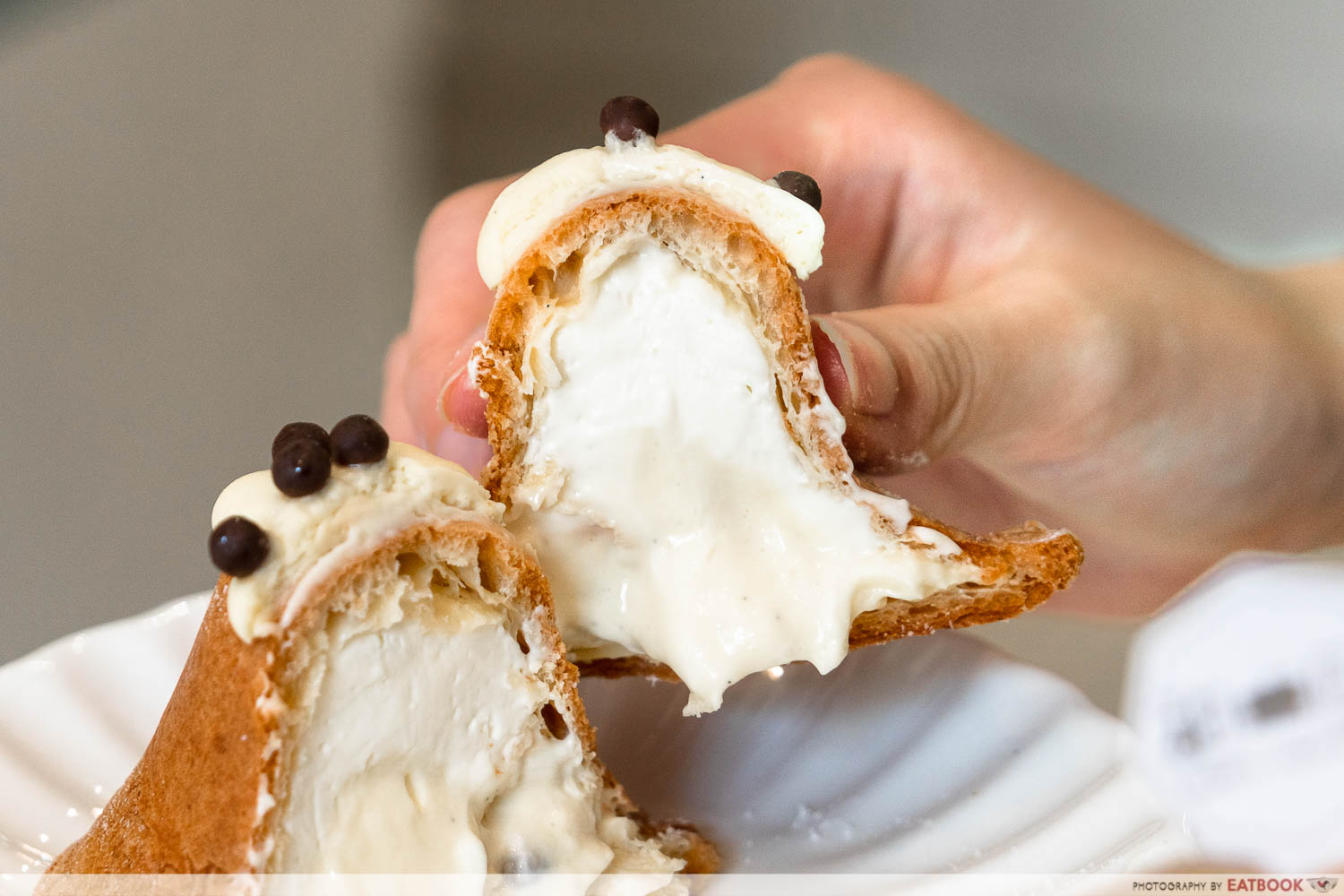 If you look closely, you'll be able to spot two different types of creams—snow-white whipped cream on top, and a more beige-coloured pastry cream on the bottom. 
I liked this additional step of putting two different creams together, as the lighter, fluffier whipped cream contrasted the denser, thicker pastry cream in each bite. Within the latter hid a pleasant surprise of mini milk chocolate balls, which added a delightfully sweet crunch to each bite.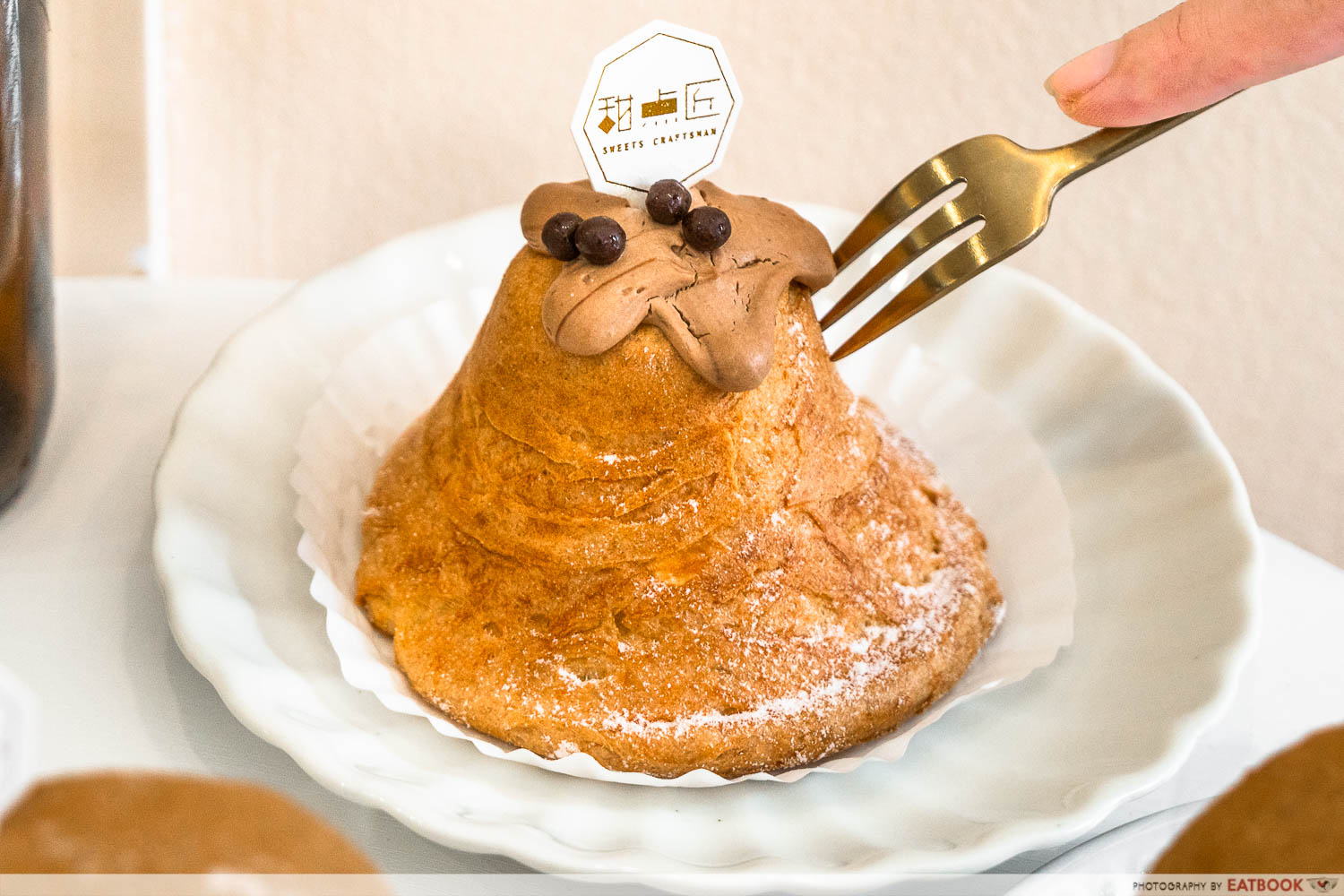 Sweets Craftsman also offers a Chocolate Fuji Puff ($6.80), which swaps out the pastry cream for chocolate whipped cream.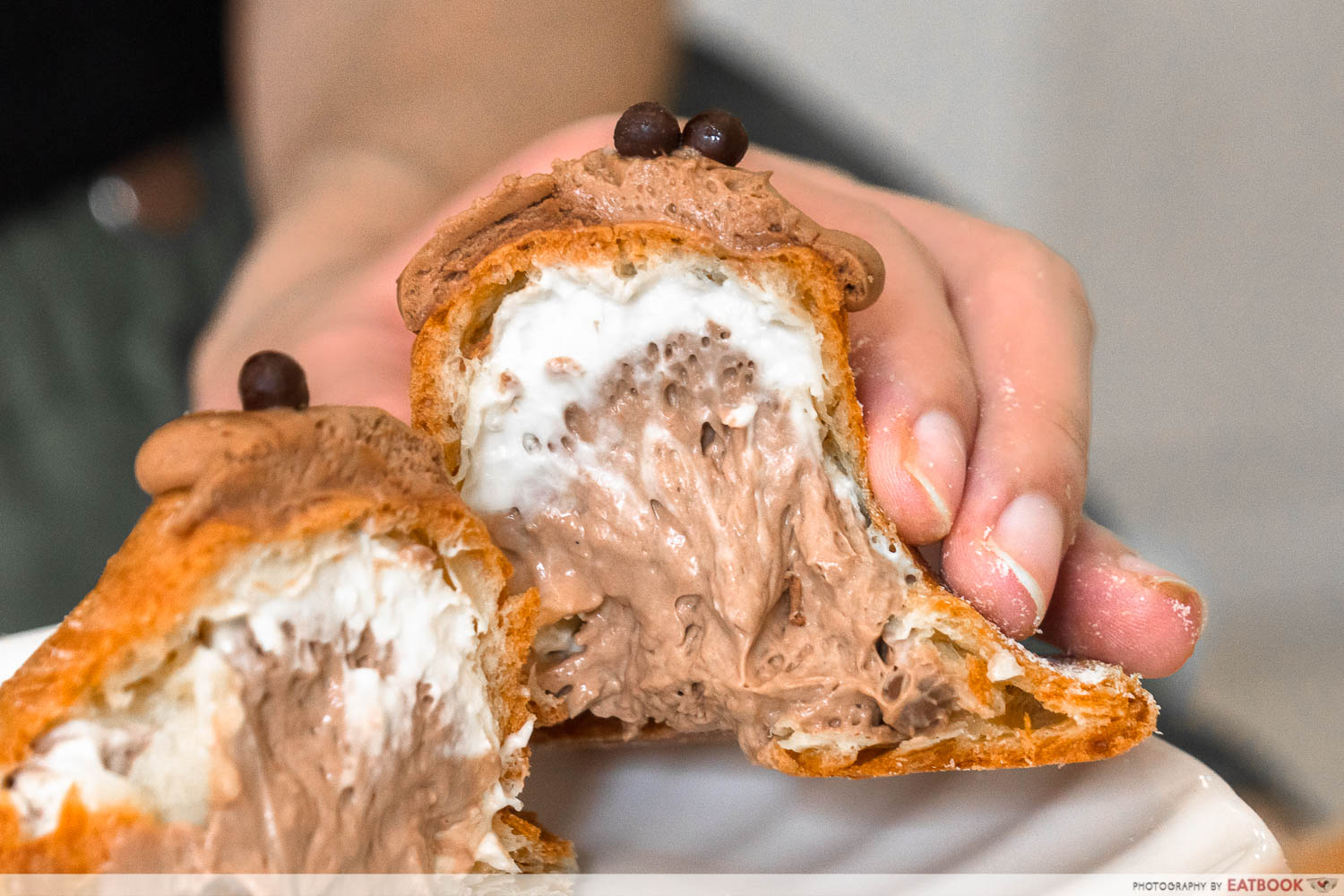 Surprisingly rich, the dark chocolate cream also had mini milk chocolate balls scattered throughout. I expected it to get jelak, but thanks to the slightly chewy and airy choux puff exterior, it remained enjoyable to eat.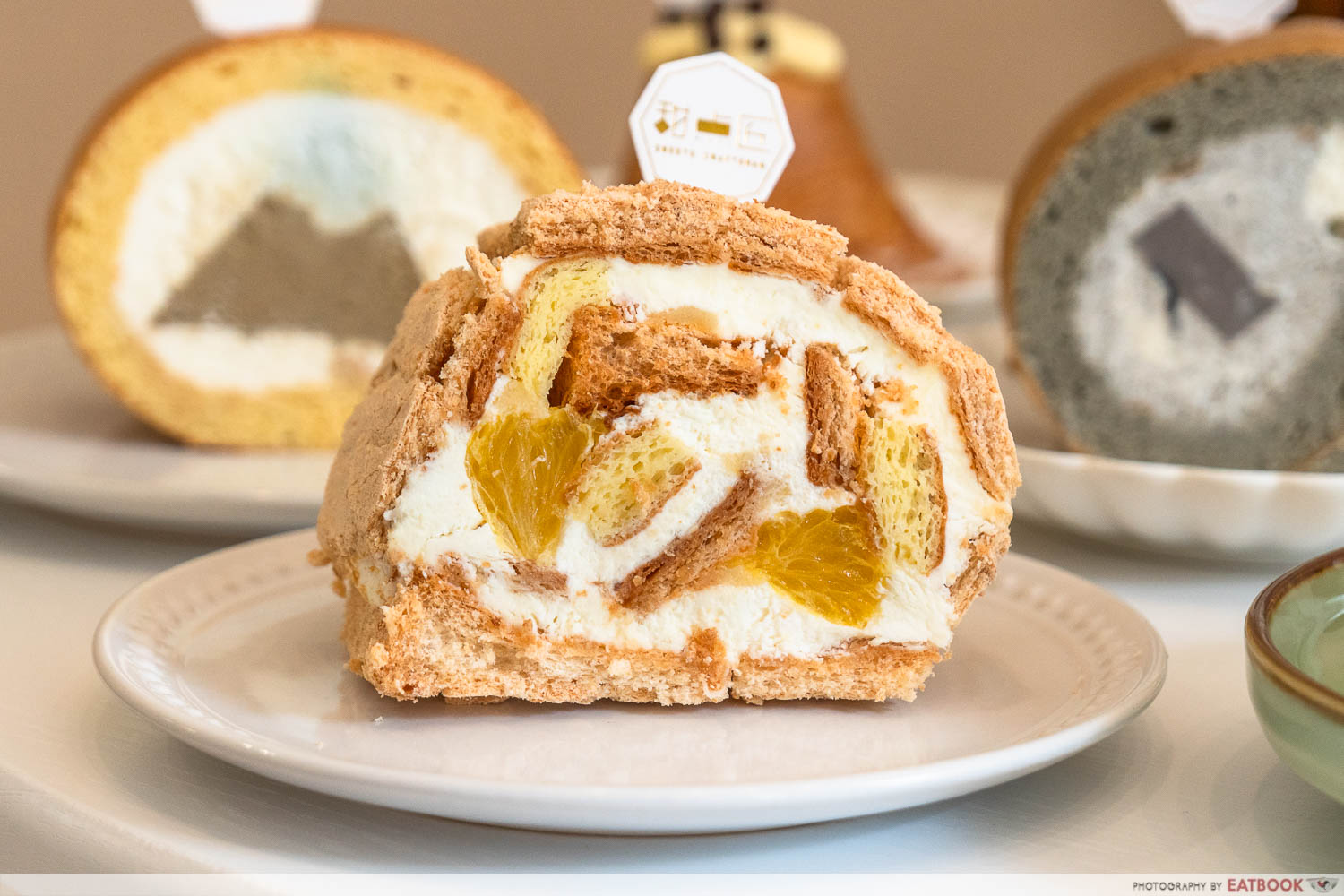 One of the more unique rolls was the Yuzu Orange Meringue ($7.80), which replaces the typical sponge of a Swiss roll with a meringue, and includes pieces of meringue, sponge, and orange in each spoonful.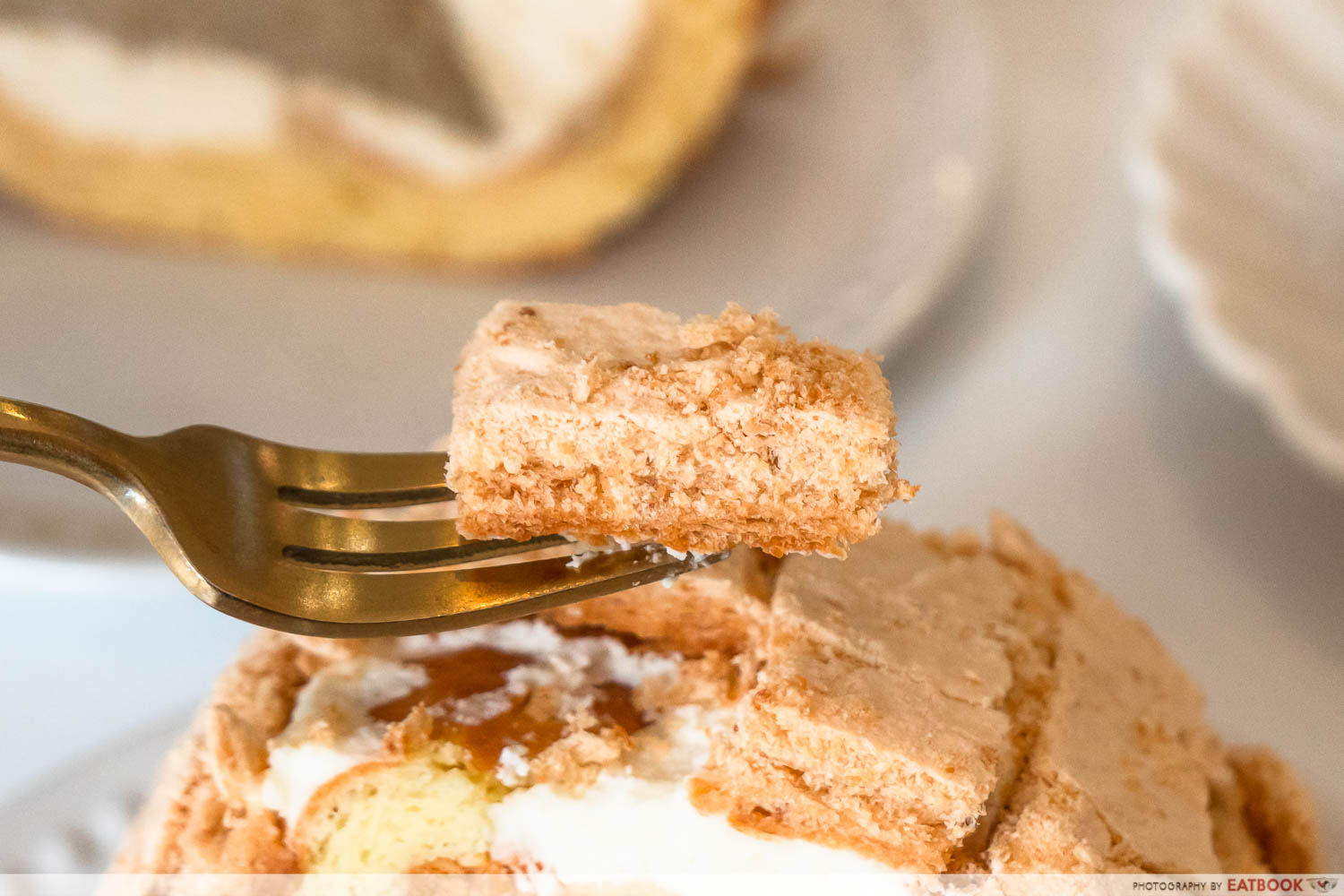 Unlike typical meringues which are quite light and crisp, the bite-sized pieces of meringue here lie slightly on the denser side. This worked in its favour though, as I found it to bring a good amount of bite. 
It was also not overwhelmingly sweet, and thus worked well with the citrusy cream and mini orange slices, which added another dimension of texture.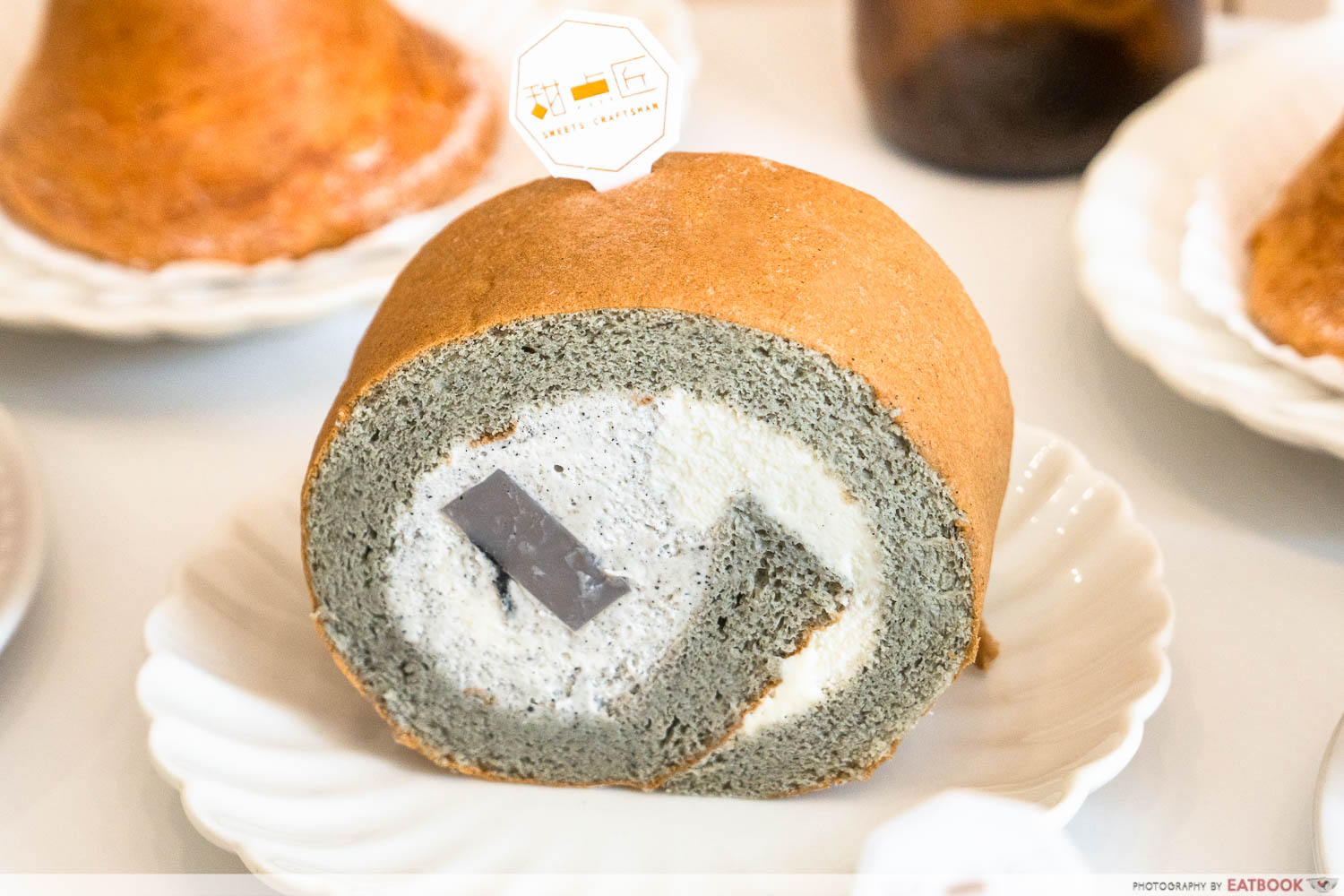 The last Swiss roll that we tried was the Goma with Kuromame Pudding ($7.80), AKA black sesame with black bean pudding. 
Split down the middle with black sesame cream on one side and vanilla on the other, this combination prevented the Swiss roll from becoming too rich and nutty by offsetting it with the milder tasting vanilla cream.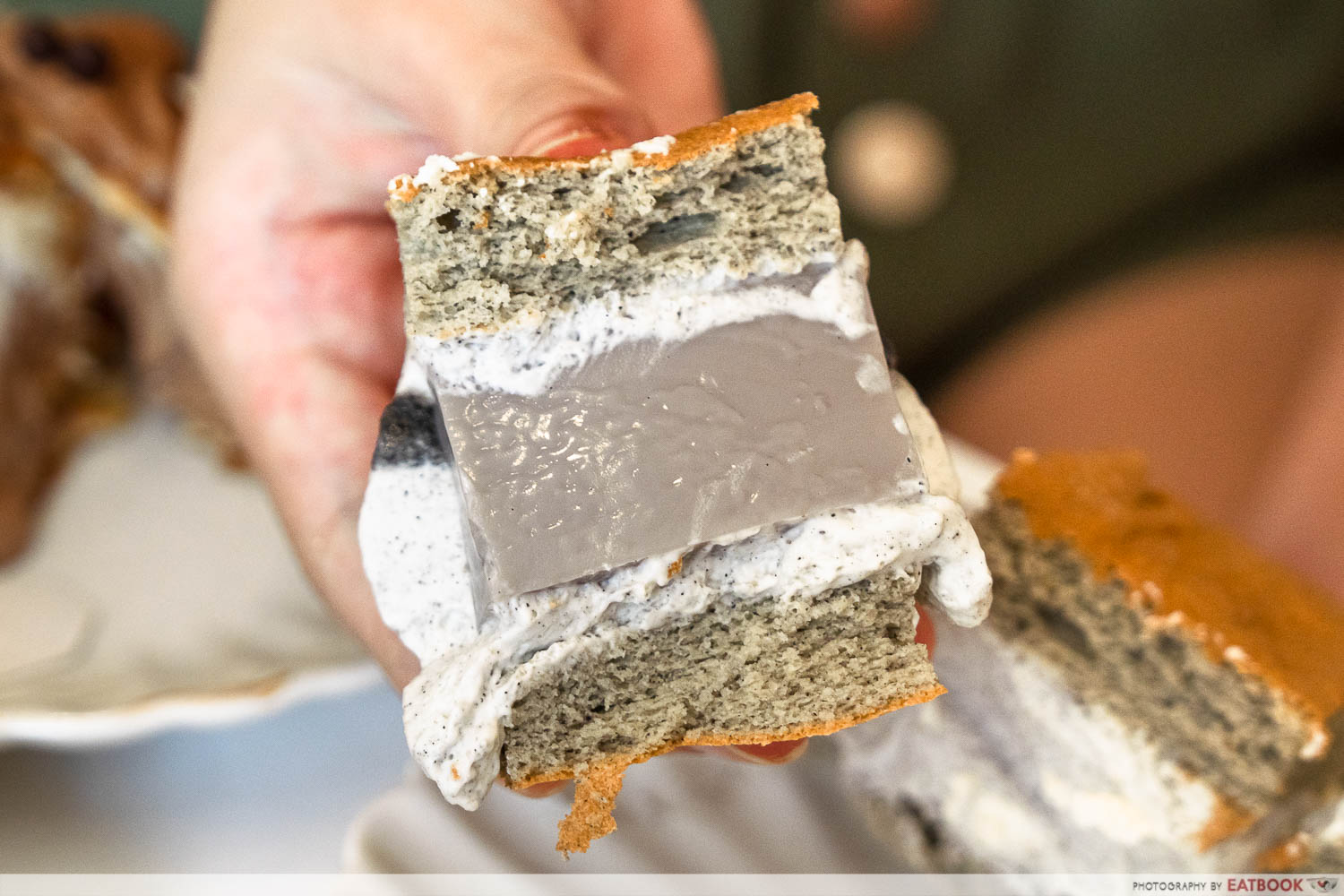 The consistency of the black bean-flavoured pudding was extremely similar to jelly, possessing the same bouncy texture, which surprisingly added another layer of texture to the soft sponge and velvety cream. 
Once again, Sweets Craftsman doesn't fail to deliver flavourful sponges, and I would have been content eating the black sesame-flavoured sponge on its own.
Ambience at Sweets Craftsman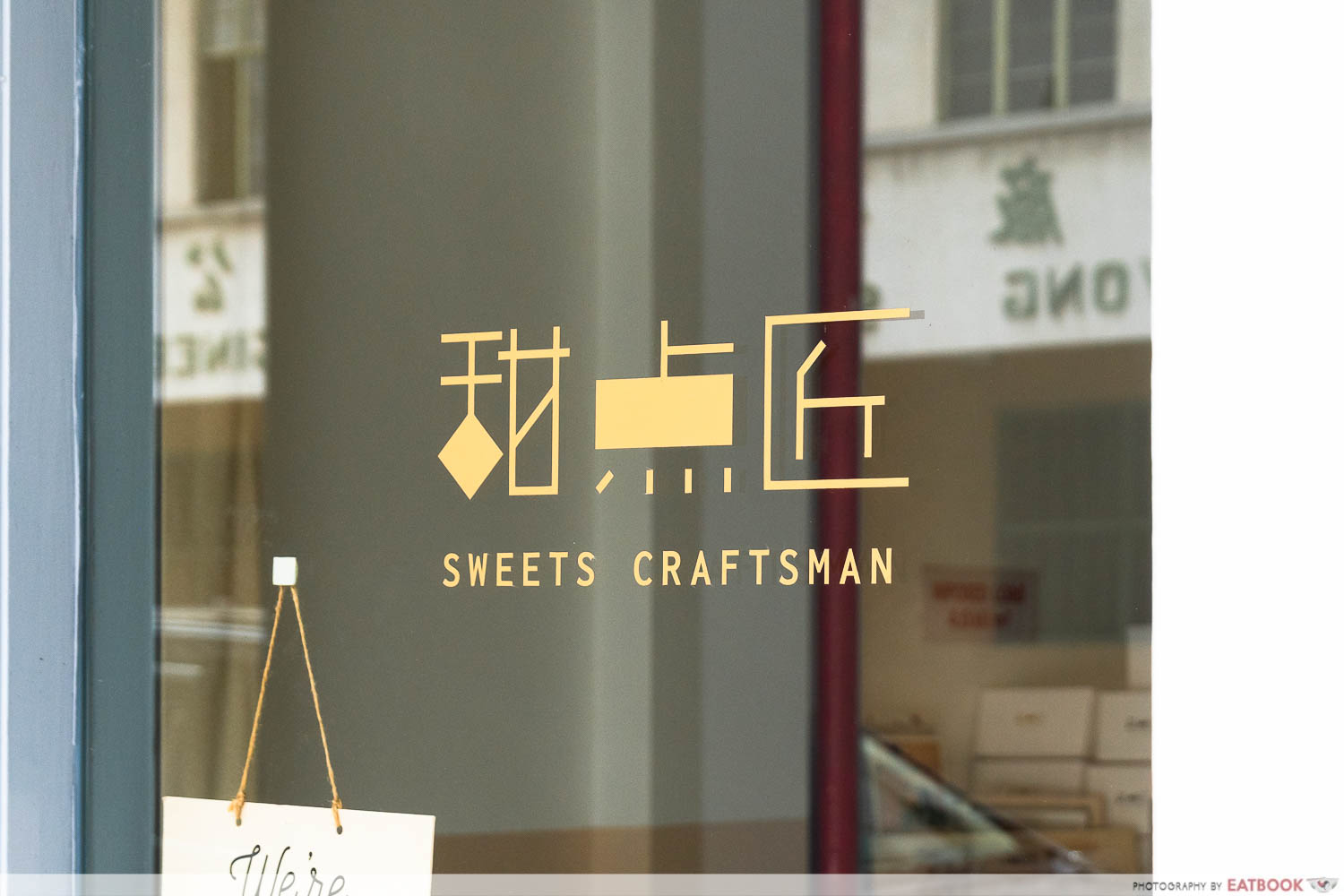 Sweets Craftsman is within the vicinity of other notable cafes such as La Levain and For The People, and is also under 10 minutes on foot from both Lavender MRT Station and Bendemeer MRT Station, so getting here is not a problem.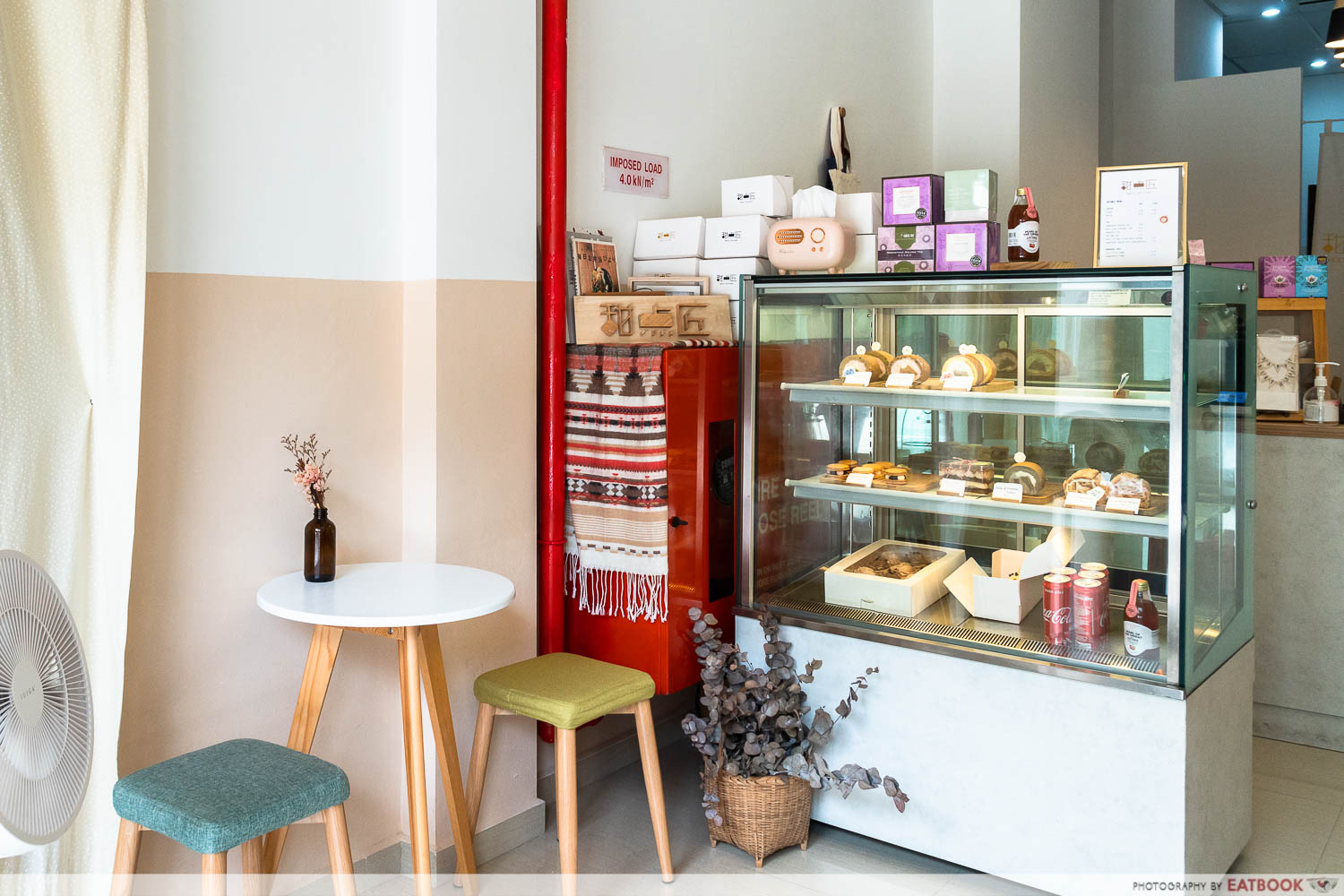 Sweets Craftsman gets most of its business from delivery and self-collection orders, so there are only two tiny round tables for dine-in guests.
If you pay closer attention, you'll spot various Totoro knick-knacks in the nooks and crannies, as well as the Studio Ghibli instrumental soundtracks playing in the background. The owner is a big fan of Totoro, and I loved the quirky personal touch he has added to the space. 
The verdict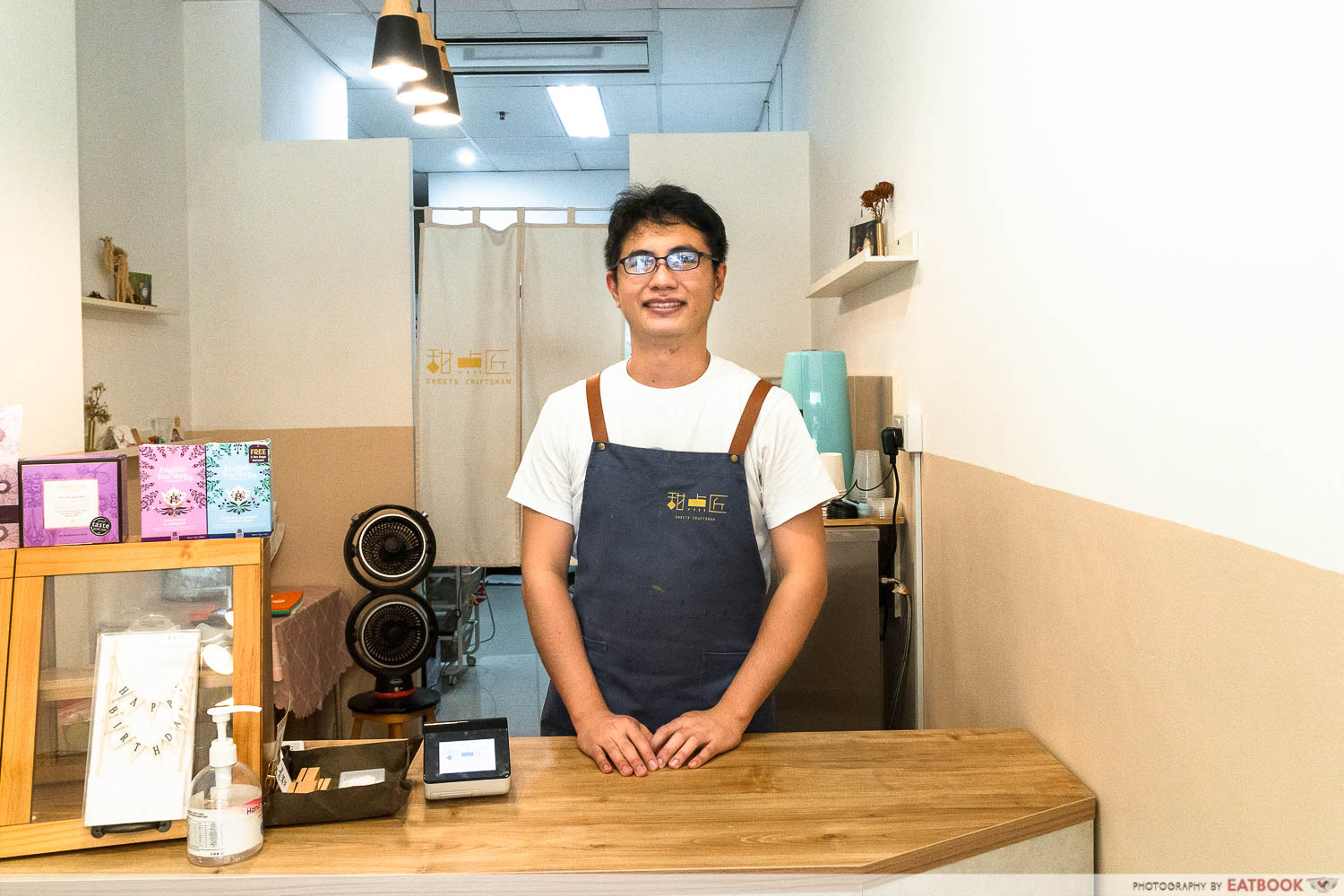 While speaking to the owner, we unfortunately found out that he will be closing this cafe by the end of the year due to plans to migrate overseas with his wife. Do visit while you still have the chance.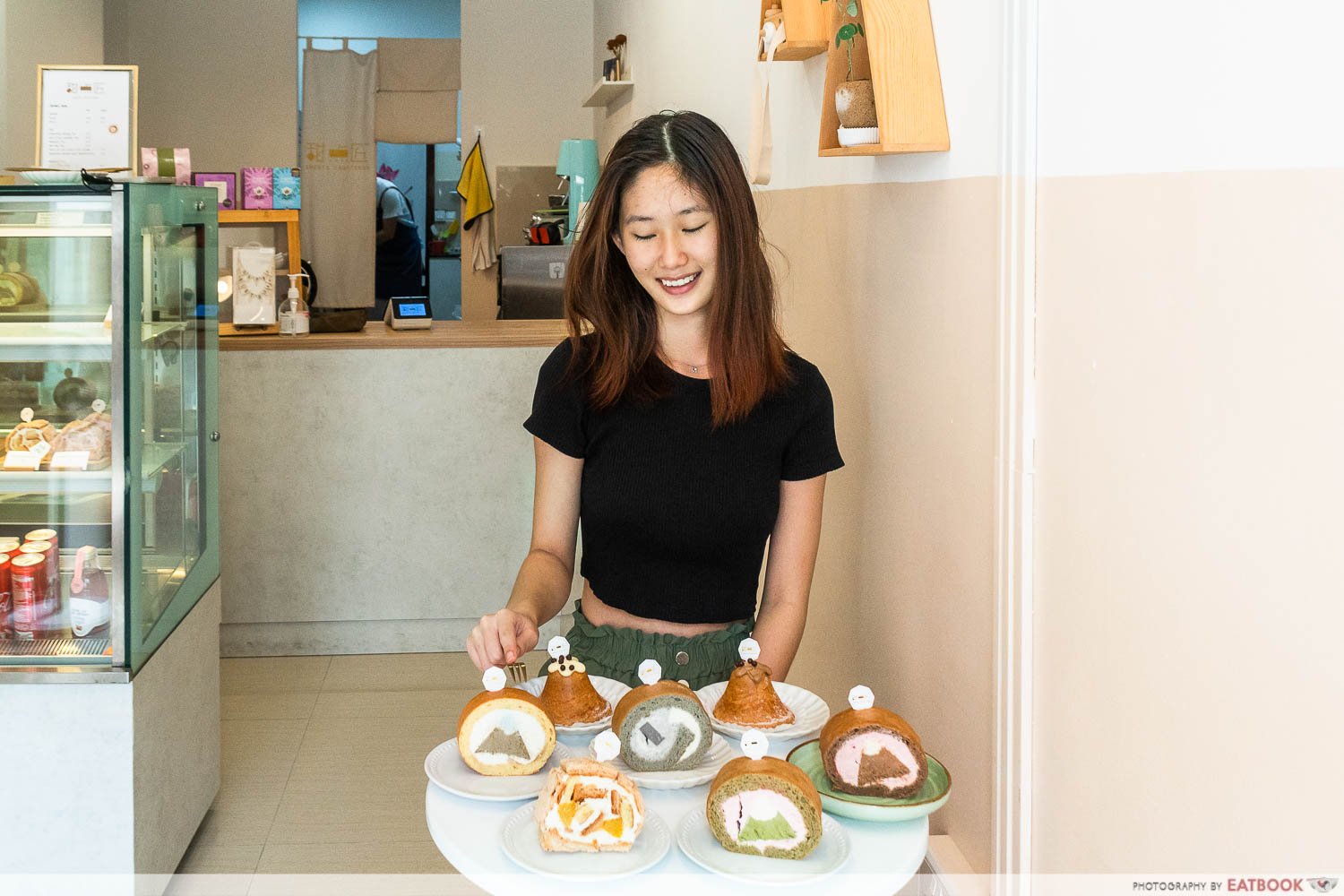 Sweets Craftsman has definitely impressed me on all levels, and there isn't an item I tried that I wouldn't buy again. Some might think that almost eight bucks for one Swiss roll is a tad pricey, but I would argue that the rich and true flavours you're getting are definitely worth forking out for. It's a shame we won't get to enjoy his bakes for much longer, but I know I'll be paying him more visits before he flies off. 
For more cafes within the area, check out our SYIP review for kombu pasta and burrata toasts at Farrer Park. Otherwise, there is also Hello Arigato at Upper Thomson with angus beef and otah sandos, and IG-famous crepe cake shop Two Bake Boys in Bugis. 
Address: 11 Cavan Road, #01-06, Cavan Suites, Singapore 209848
Opening hours: Tue-Sun 12pm to 6pm
Tel: 9190 1278
Website
Sweets Craftsman is not a halal-certified eatery.
Photos taken by Zadelin Wong.
This is an independent review by Eatbook.sg.
Sweets Craftsman Review: Mount Fuji Swiss Rolls and Meringue Cakes By Ex-Raffles Hotel Baker
Sweets Craftsman Review: Mount Fuji Swiss Rolls and Meringue Rolls From Ex-Raffles Hotel Baker At Jalan Besar -

8.5/10
Summary
Pros
– Legit sponge and cream flavours
– Accessible location
Cons
– Raspberry cream in the Chocolate Raspberry Fujiro could be less sour
– Minimal dine-in space
Recommended dishes: Yuzu Orange Meringue ($7.80), Matcha Fujiro ($7.80), Vanilla Fuji Puff ($5.80) 
Opening hours: Tue-Sun 12pm to 6pm
Address: 11 Cavan Road, #01-06, Cavan Suites, Singapore 209848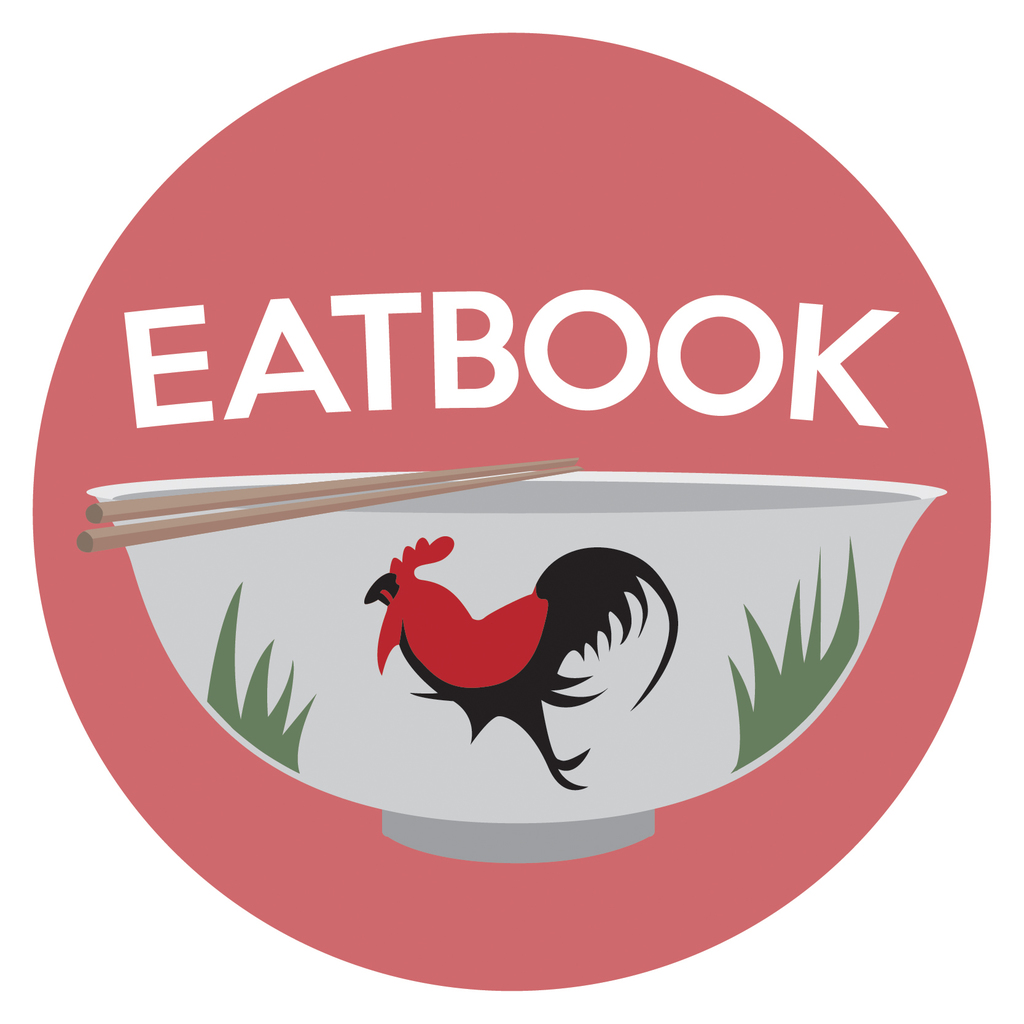 Drop us your email so you won't miss the latest news.