Hello Arigato at Upper Thomson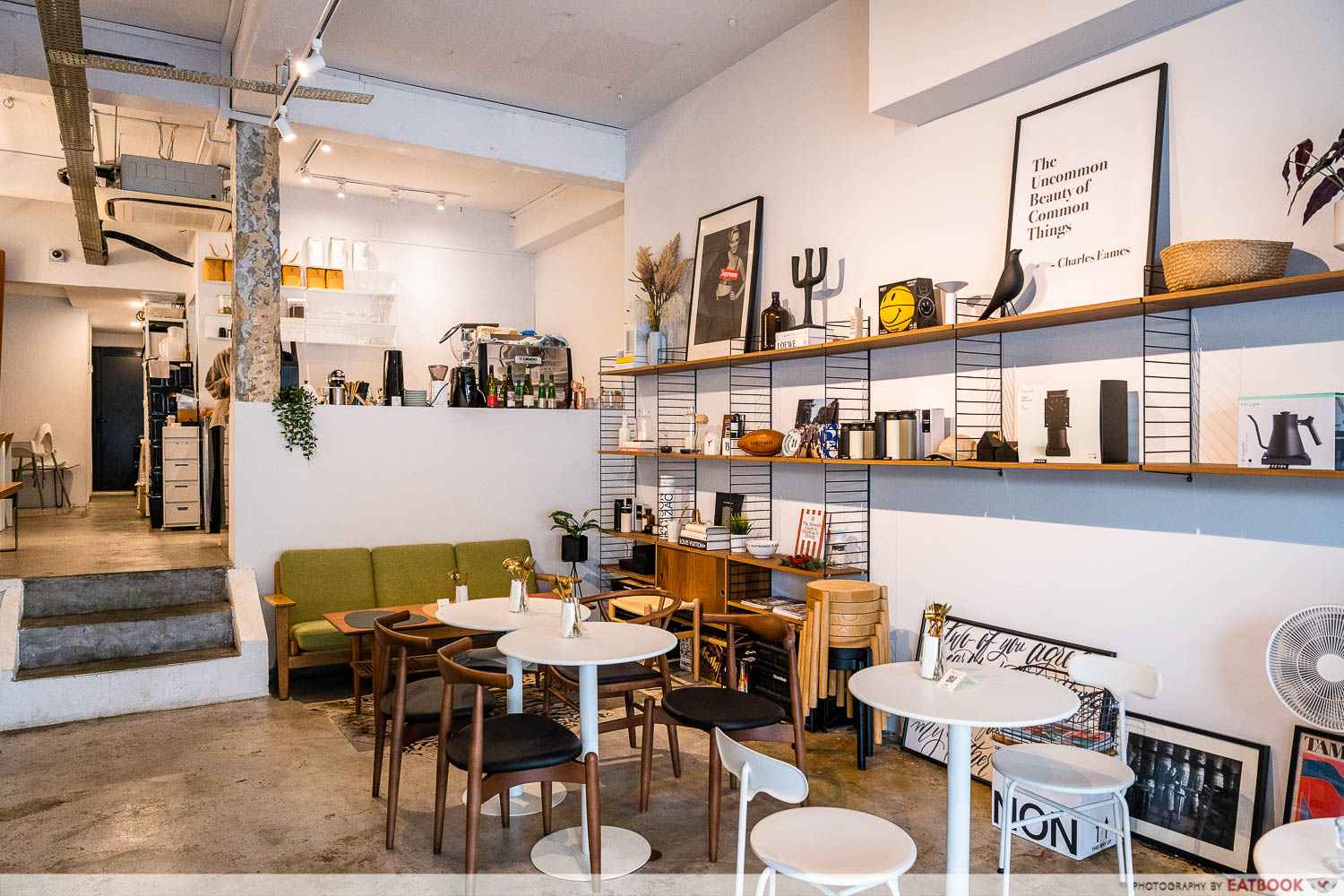 I've seen Hello Arigato pop up multiple times on my Instagram feed. For those who are unfamiliar, Hello Arigato is a new-ish cafe located in the Upper Thomson area. They are known for their thick sandos, stuffed with Wagyu and more. Intrigued, I invited my colleague to tag along with me to find out more about this hyped-up cafe.
Char Seal Bar Review: KL-style Char Siew Cafe With Spicy Noodle Challenge In Clarke Quay
Food at Hello Arigato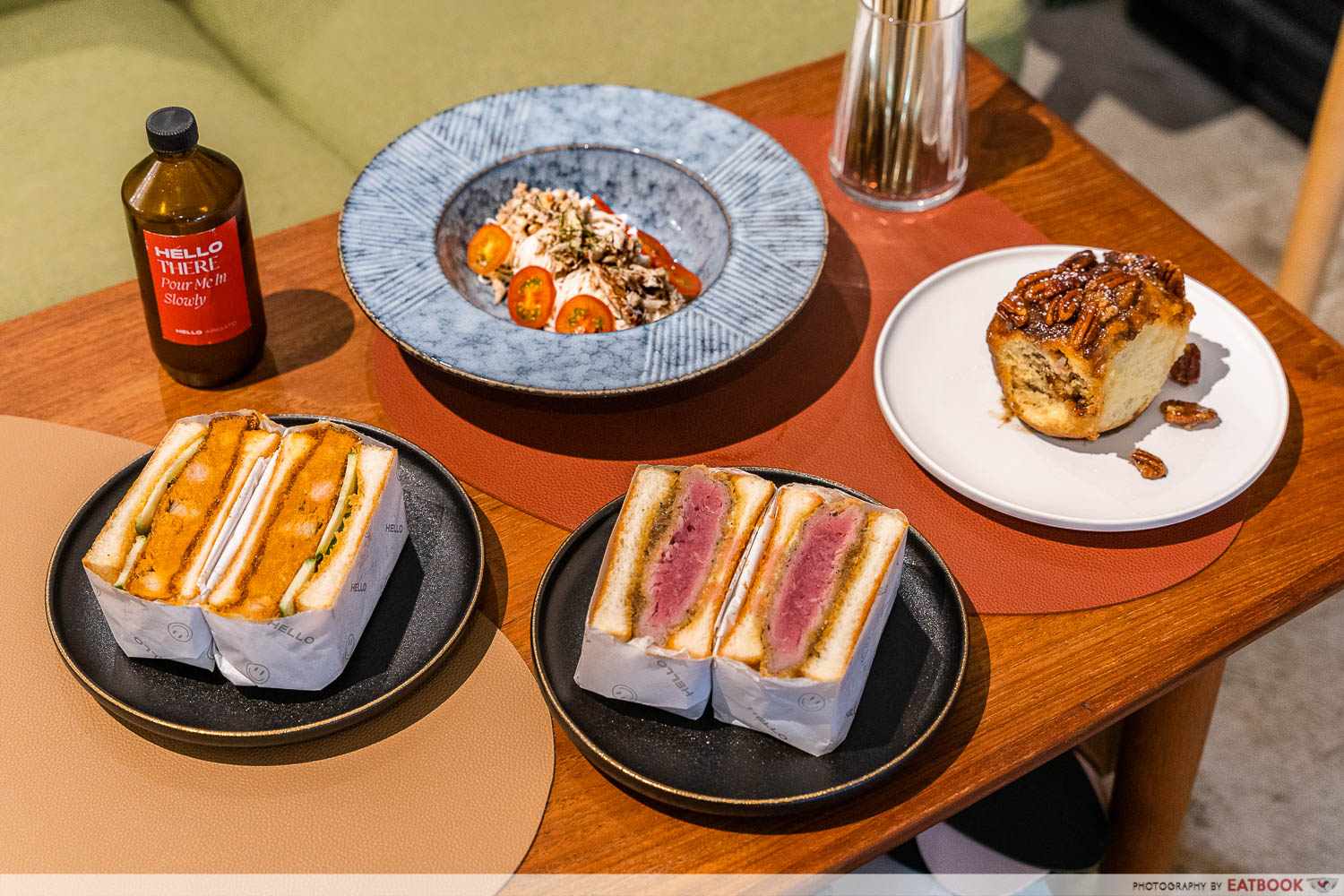 Although there was an extensive selection of food items on their menu, the majority of the dishes were not available when we were there. Upon enquiring, we were told that they were running low on ingredients. Nonetheless, we were able to get two of their best-selling sandos, along with a noodle dish and a dessert.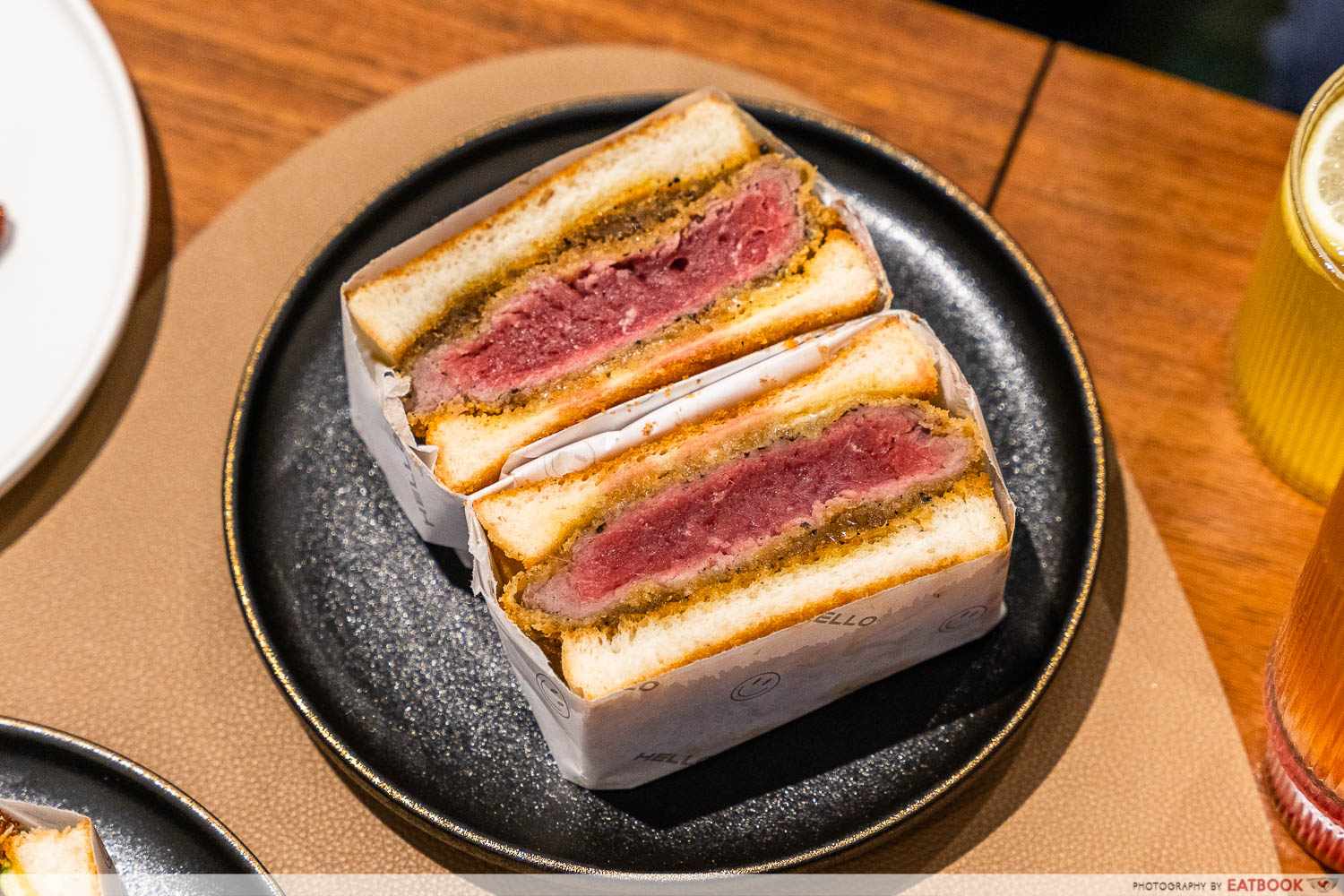 To start, we got the popular Gyu Sando ($26++). This was the most expensive sandwich on the menu, so my expectations were pretty high. The bright pink centre of the beef was the first thing to catch my eye—we requested for our meat to be cooked to medium-rare. The sando is made with a slab of Angus beef sirloin, a generous spread of caramelised sweet onion jam, and Japanese milk bread.
Breakfast Grill Review: Affordable Loaded Sandwiches Including A Cheetos Chicken Sammie In East Coast
I liked that there was a good amount of the onion jam, as the sweetness helped to counteract the saltiness of the meat. I also noticed that the beef seemed to be coated with a thin layer of breadcrumbs, which was fried till crispy. 
Despite the aesthetic appearance of the sando, I was immediately let down as I bit into it. The beef was rather tough and dry, and my colleague felt that it was too gamey. For the price of this sandwich, I felt that I could have gotten something else instead.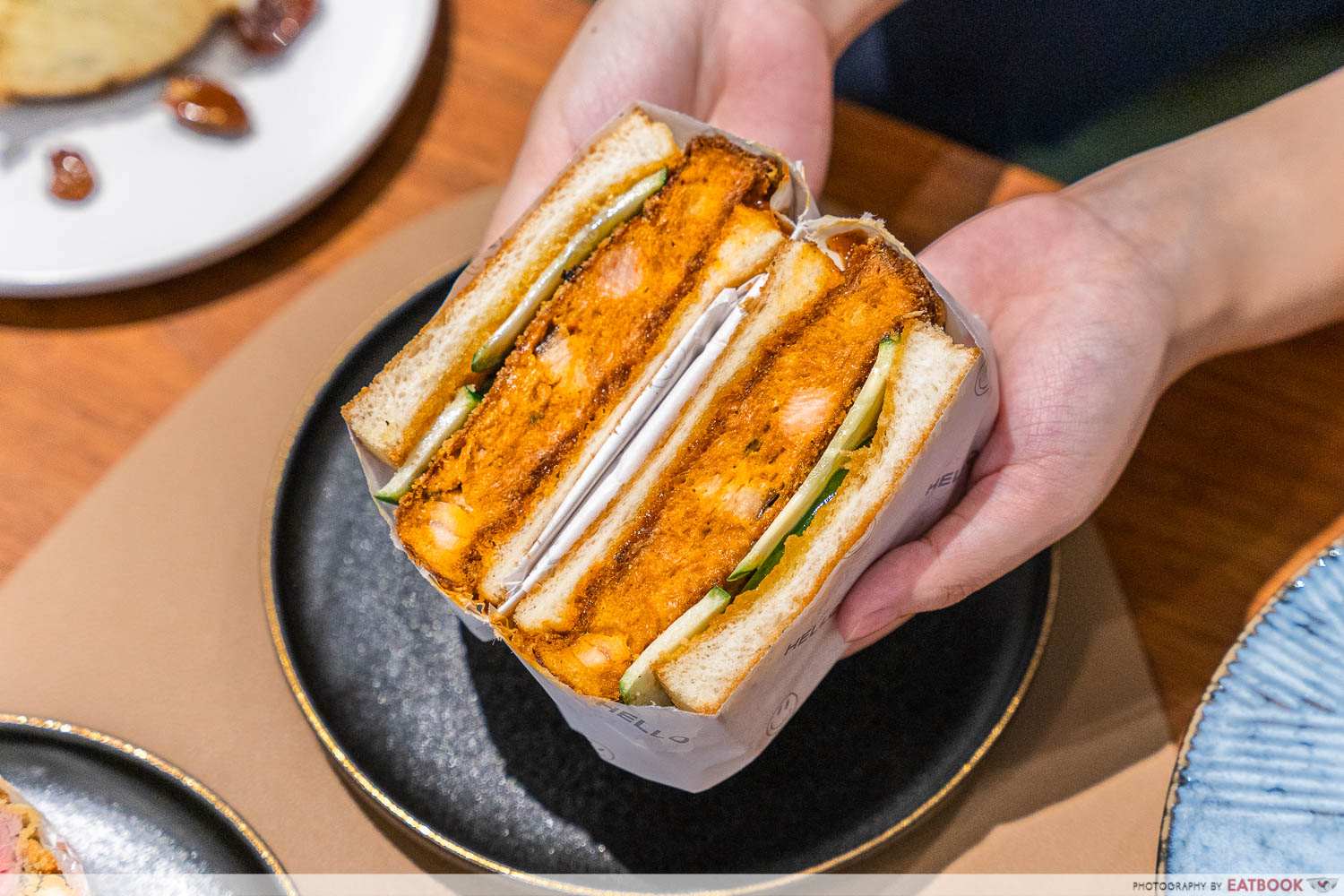 We then moved on to the Otah Sando ($20++). Similar to the Gyu Sando, the otah was covered with a thin breadcrumb layer. The sandwich was slathered with a generous serving of two sauces: Kaffir Lime Sambal and Coconut Sauce. 
Out of the two sandos, the Otah Sando was my favourite. The addictive sambal sauce added a spicy kick to the otah, pairing well with the creamy coconut sauce. There were also visible chunks of fish meat in the otah, and a slice of cucumber in the sandwich for crunch.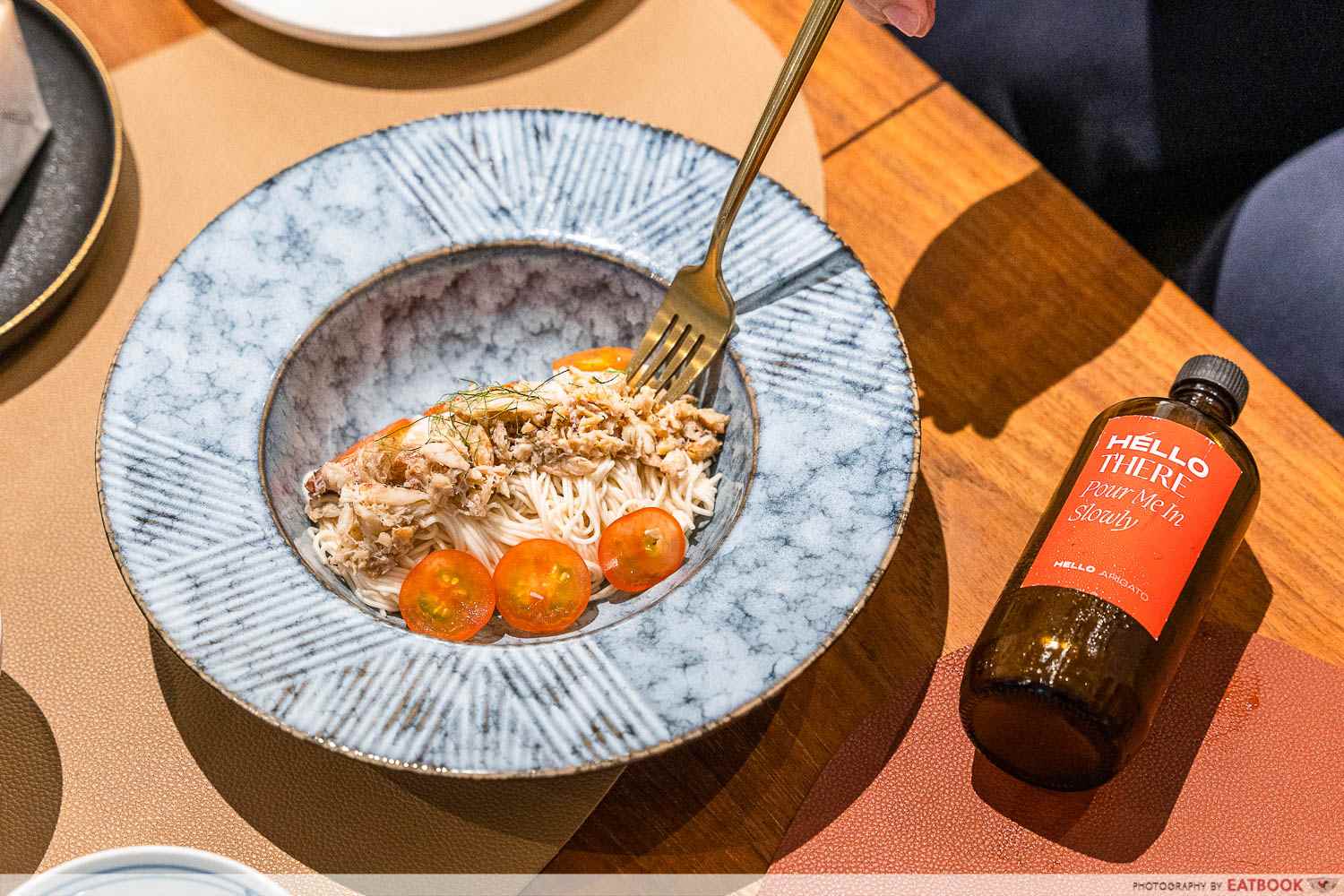 A staff member recommended the Tom Yum Somen ($18++) as a noodle option. The somen noodles and broth were served separately—probably to prevent the noodles from getting too soggy.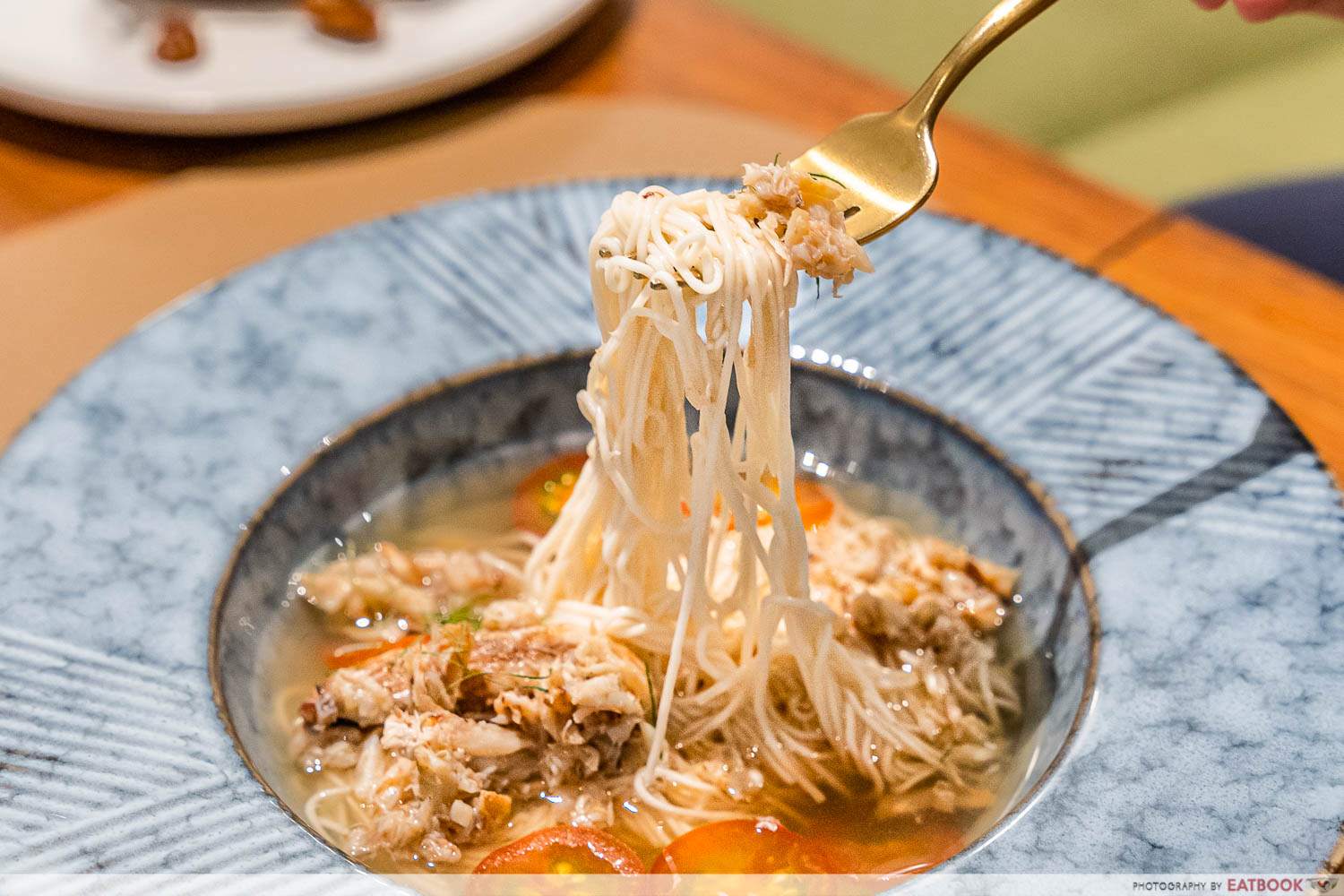 I found that the broth was a little sweeter and much more sour as compared to the tom yum soups I've had before. The noodles were also slightly overcooked; they were mushy and soft in texture. However, I liked that there were chunks of crab meat in the soup, which highlighted the seafood component of a classic tom yum dish.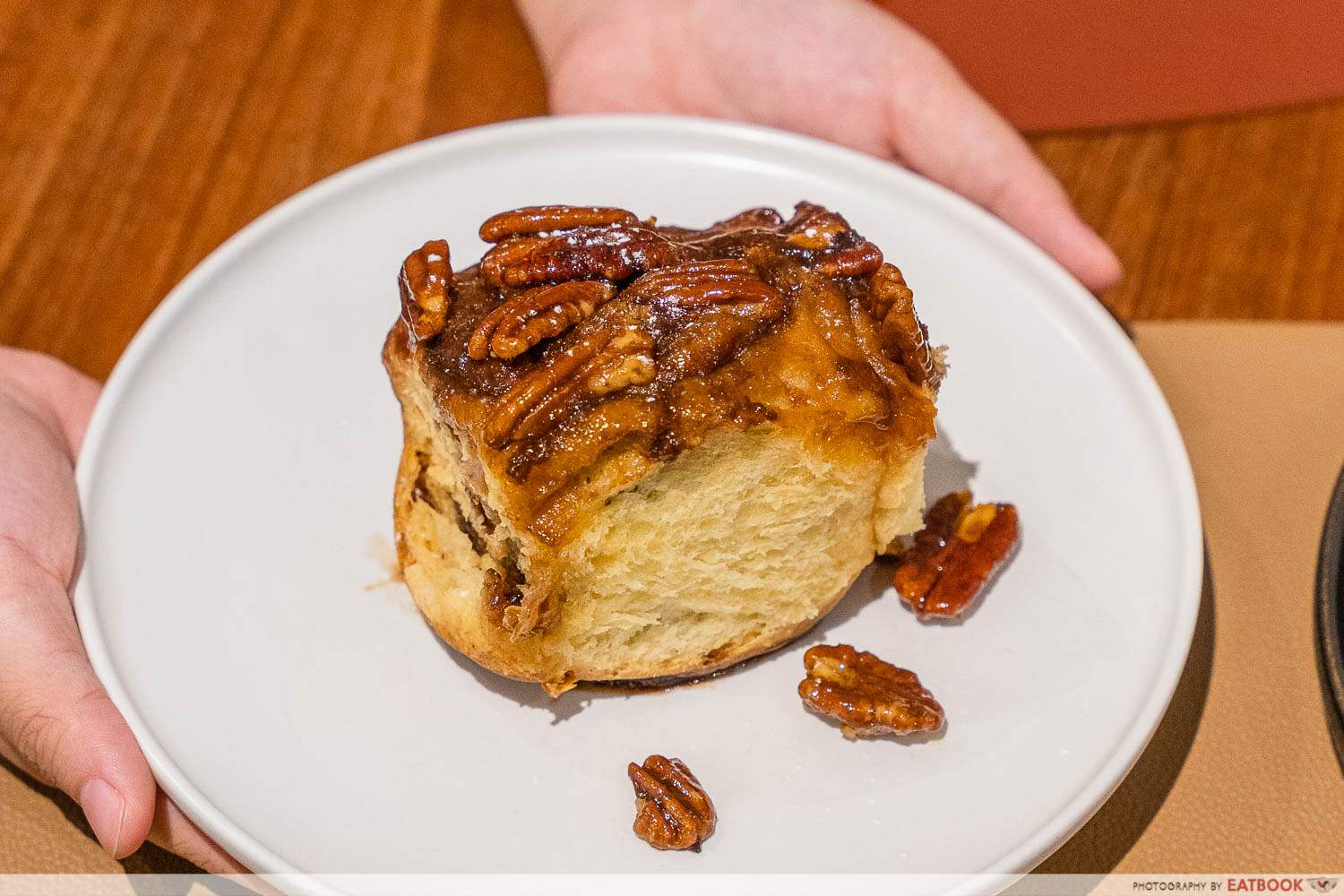 For our dessert, we went with their signature Hello Sticky Buns ($6++). The sticky buns have a base of brioche buns, topped with chunks of pecan nuts and cinnamon powder, and doused in a caramelised brown sugar sauce.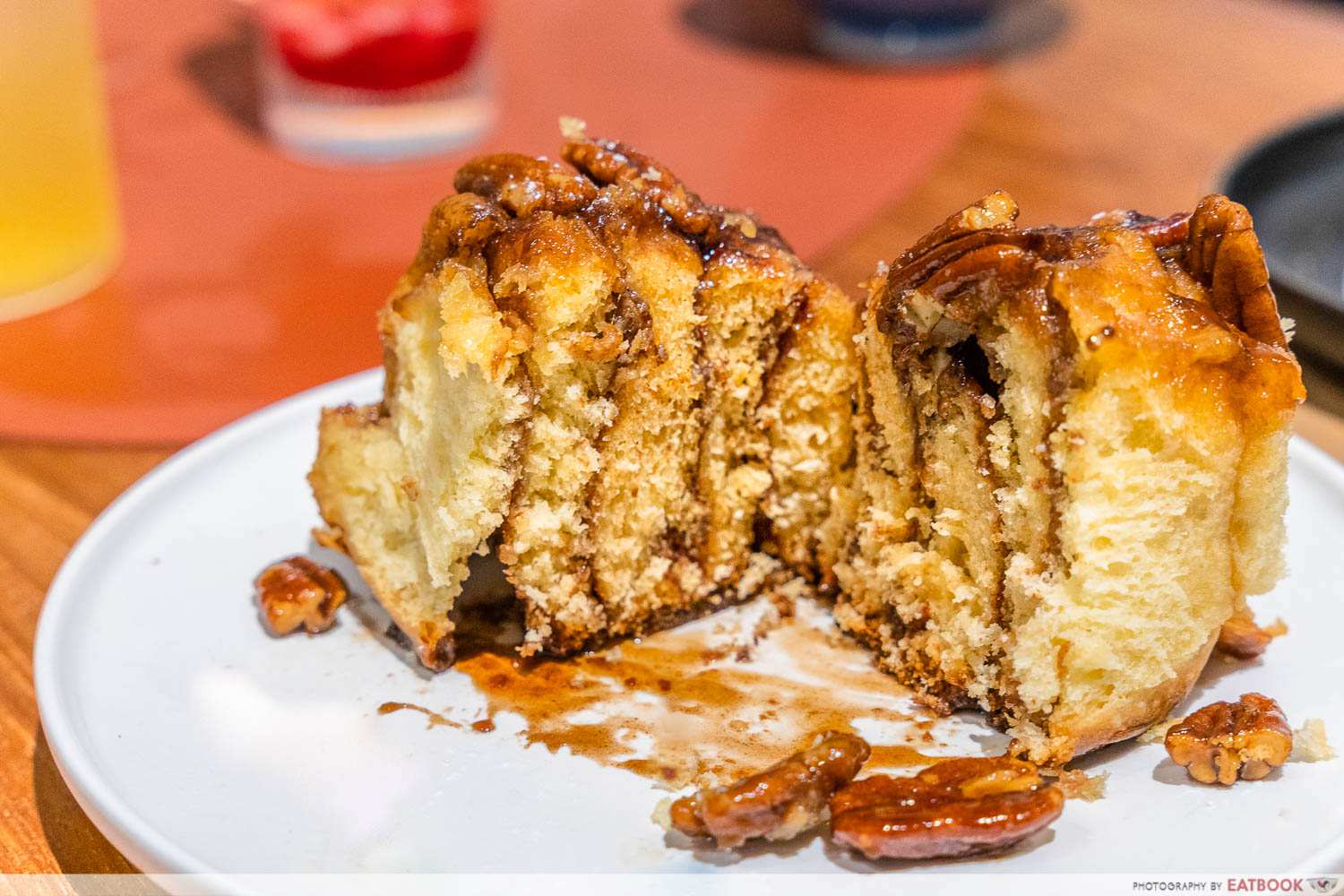 As we cut into the sticky buns, we noticed swirls of the brown sugar sauce, which made each bite quite sweet. While the bread was rather dry and tough, it was quite moreish thanks to the fragrant brown sugar. I found myself constantly going back for more because of this. I would imagine this to be a great snack with a cup of coffee or tea.
Ambience at Hello Arigato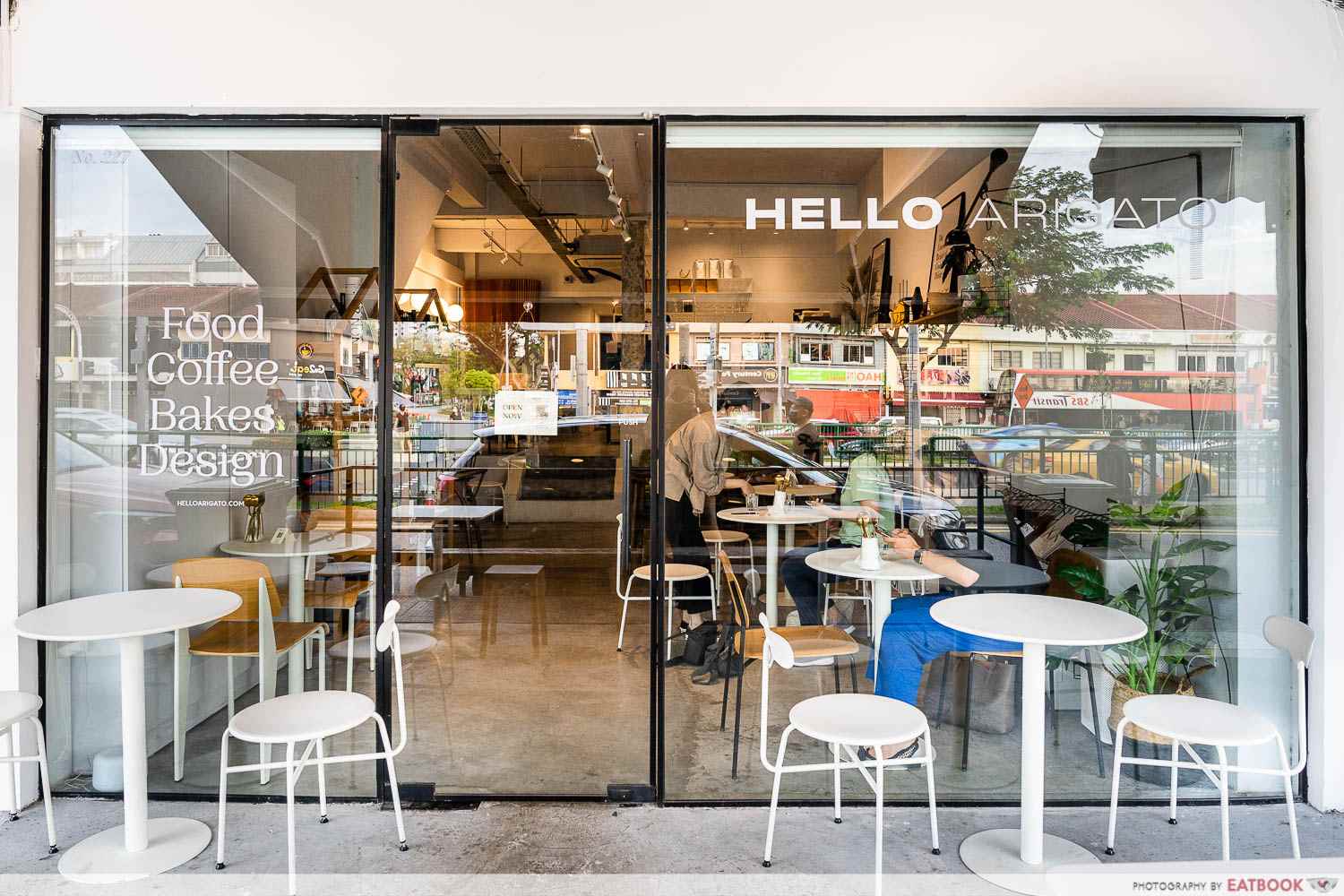 Hello Arigato is located approximately five minutes by foot from Upper Thomson MRT Station. It's a cosy and small cafe space with indoor and outdoor seating areas. As we arrived slightly after 4pm, we missed the lunch service, so we had to wait for them to reopen at 6pm for dinner. Upon stepping into the cafe, I was greeted by their homey, Scandinavian-style interiors. If you love IG-worthy aesthetics as much as I do, this place ticks all the boxes.  
After we settled down and got ready to order, we noticed that the crowd started to show up and seats were quickly filled. If you're coming during dinner time, be sure to reserve a table beforehand to ensure that you get a seat.
The verdict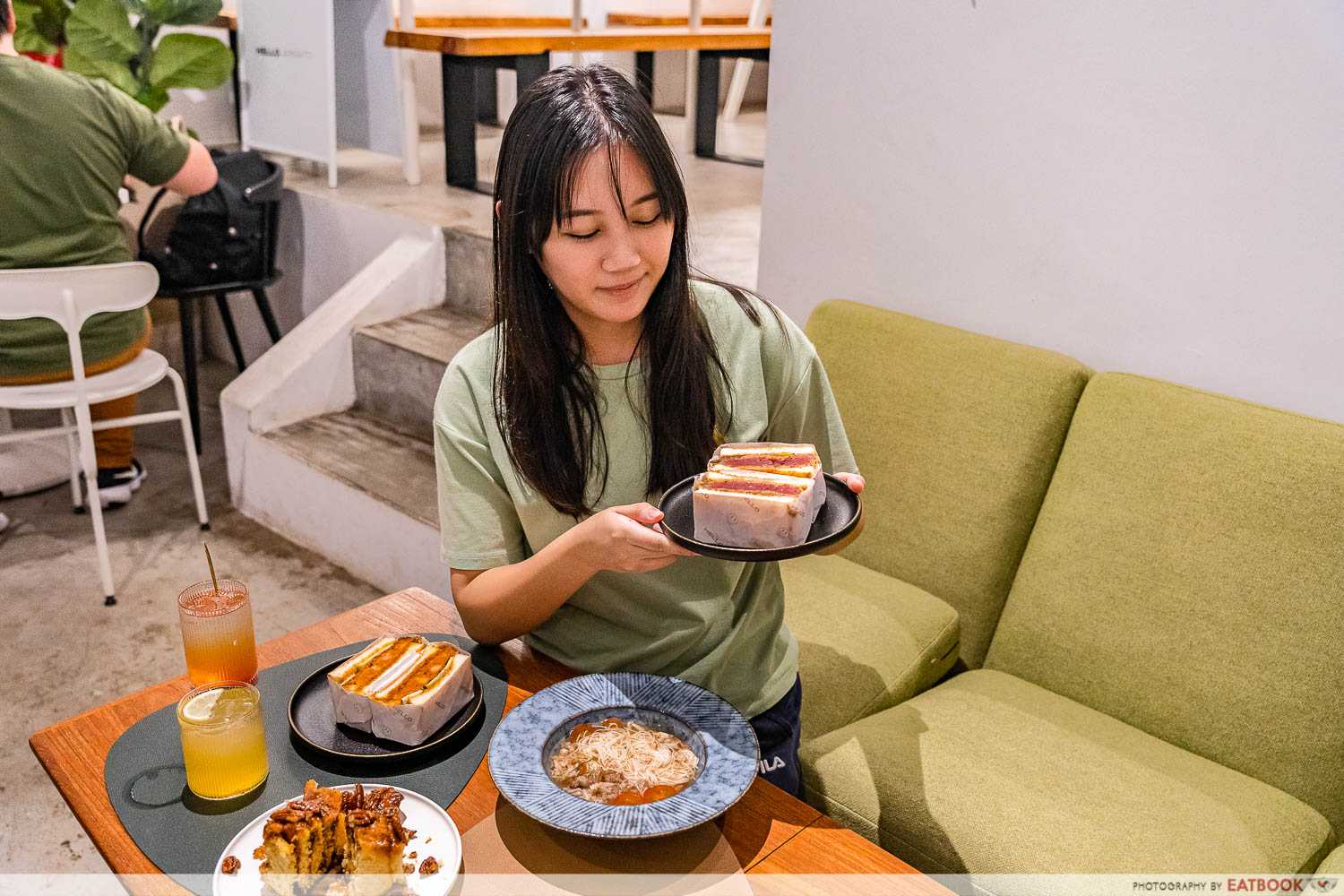 Be prepared to splurge at Hello Arigato. Coming here definitely burned a hole in my wallet as every dish we ordered was quite expensive. Perhaps visiting with a group of friends might be a better option if you're on a budget, as you get to share the mains and split the bill. If I were to come back on my own, I would order the desserts and drinks as opposed to the hyped-up sandos and their mains. Nevertheless, I liked the accessibility of this place, seeing that it's only a few minutes away from the train station.
For more cafe recommendations, check out our SYIP review for kombu pasta, burrata toast and more at Farrer Park. You can also check our Dewgather review if you're up for Cotton Candy French Toast at The Star Vista.
Address: 227 Upper Thomson Road, Singapore 574359
Opening hours: Tue-Fri 11am to 4pm, 6pm to 9pm, Sat-Sun 10am to 4pm, 6pm to 9pm
Website
Hello Arigato is not a halal-certified eatery.
Dewgather Review: New Cafe At The Star Vista With Cotton Candy French Toast And Fried Chicken And Waffles
Photos taken by Zi Hui Tan.
This was an independent review by Eatbook.SG 
Hello Arigato Review: New Cafe With Tom Yum Somen, Thick Angus And Otah Sandos In Upper Thomson
Hello Arigato Review: New Cafe With Tom Yum Somen, Thick Angus Beef And Otah Sandos In Upper Thomson -

6/10
Summary
Pros
– Accessible location
– Most dishes were flavourful
Cons
– Pricey
– Beef was too tough
Recommended dishes: Otah Sando ($20), Hello Sticky Buns ($6)
Opening hours: Tue-Fri 11am to 4pm, 6pm to 9pm, Sat-Sun 10am to 4pm, 6pm to 9pm
Address: 227 Upper Thomson Road, Singapore 574359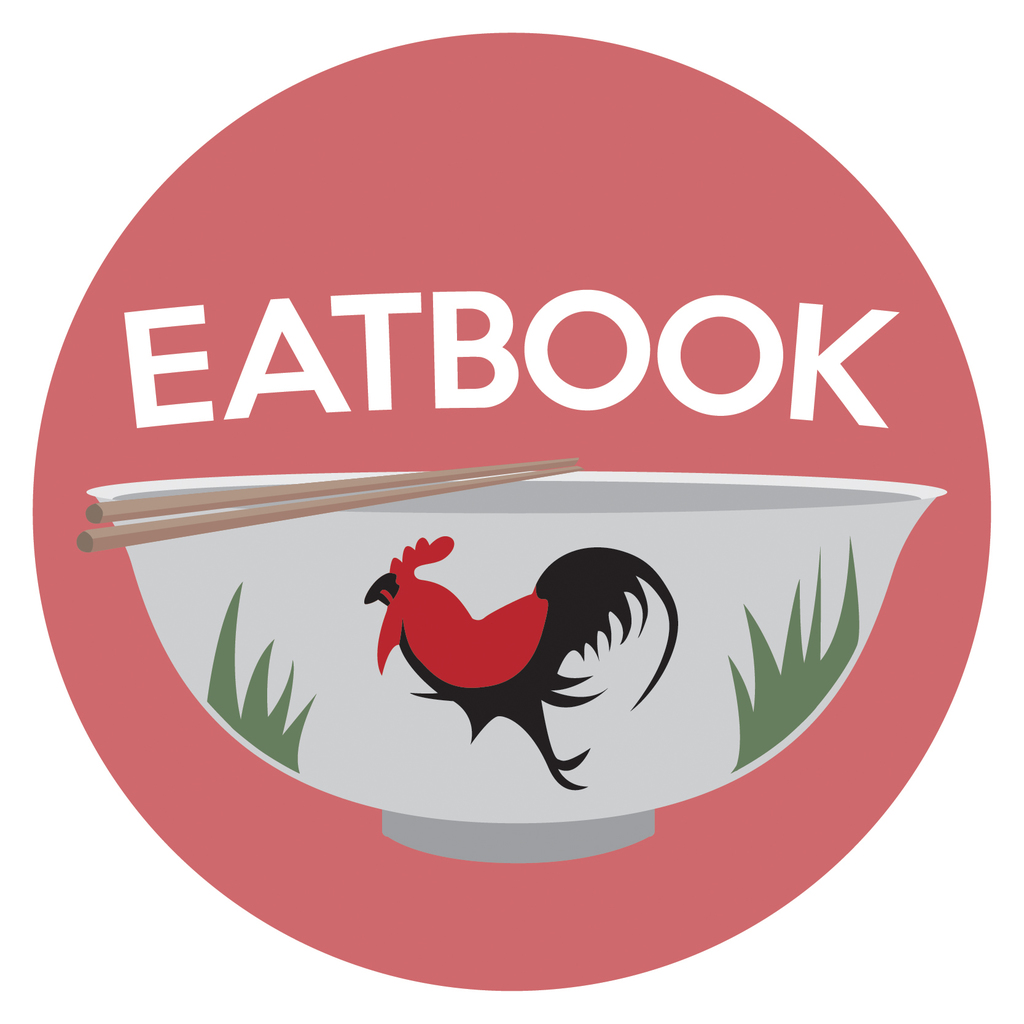 Drop us your email so you won't miss the latest news.