Tay Kee Noodle House has salted egg noodles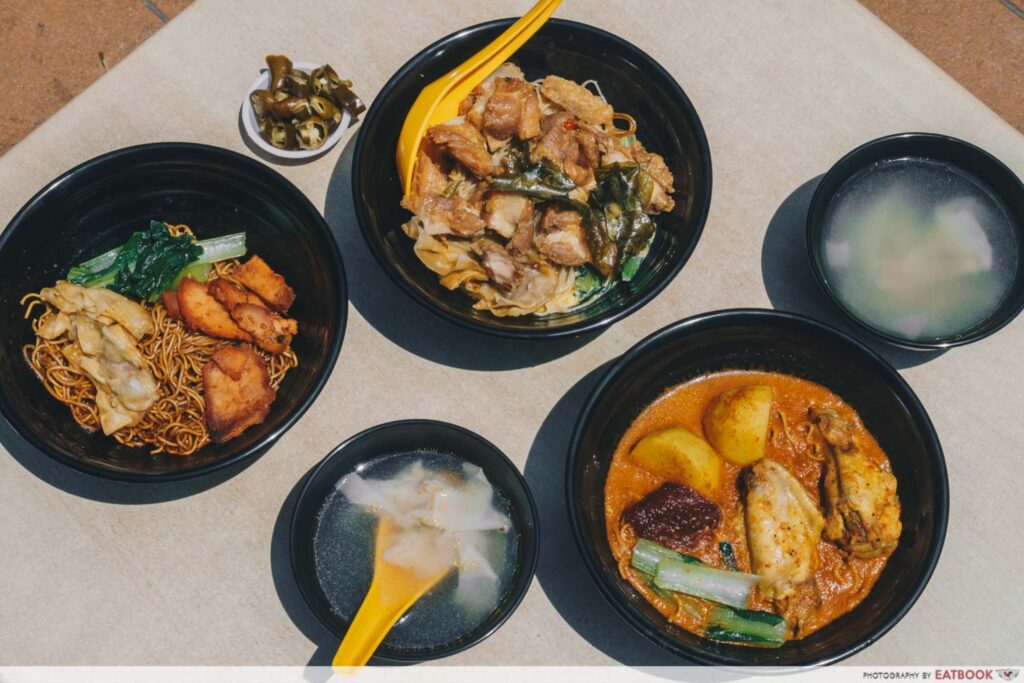 Eating food coated in salted egg sauce is probably one of the greatest joys in my life. It's the savouriness and eggy umami that really get to me. When I heard that Tay Kee Noodle House sold Salted Egg Chicken Cutlet Noodles ($5/ $6), I was rather excited.
Having scrolled pass the shop's Instagram page, I decided to head down to give their noodles a go.
Food at Tay Kee Noodle House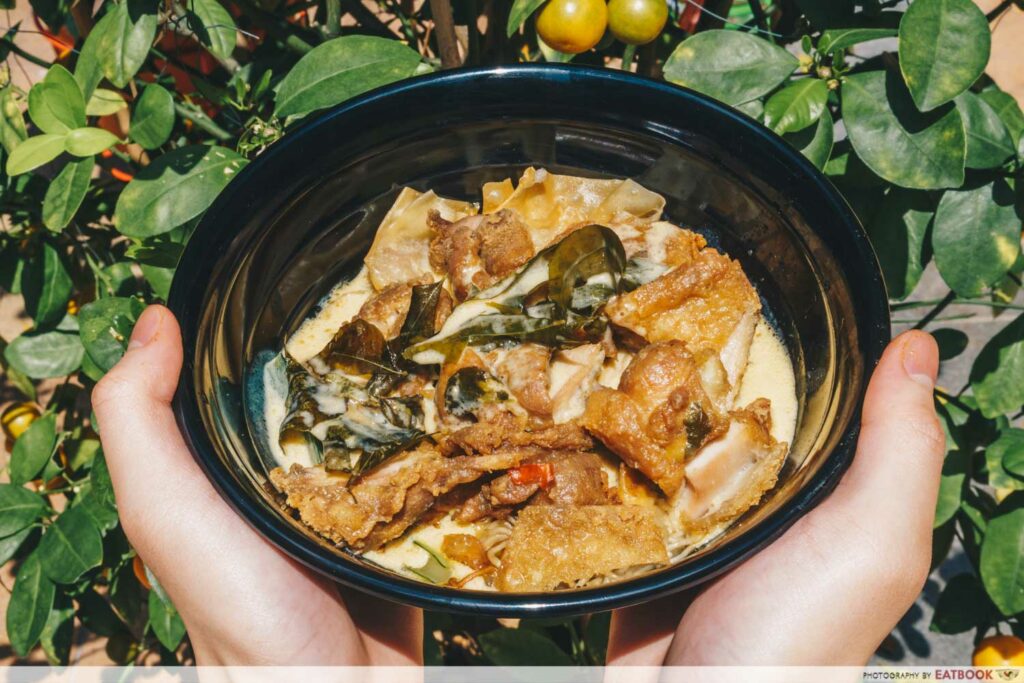 The salted egg chicken cutlet noodles looked like a sea of gold – golden brown chunks of fried chicken were swimming in a luscious pool of salted egg yolk.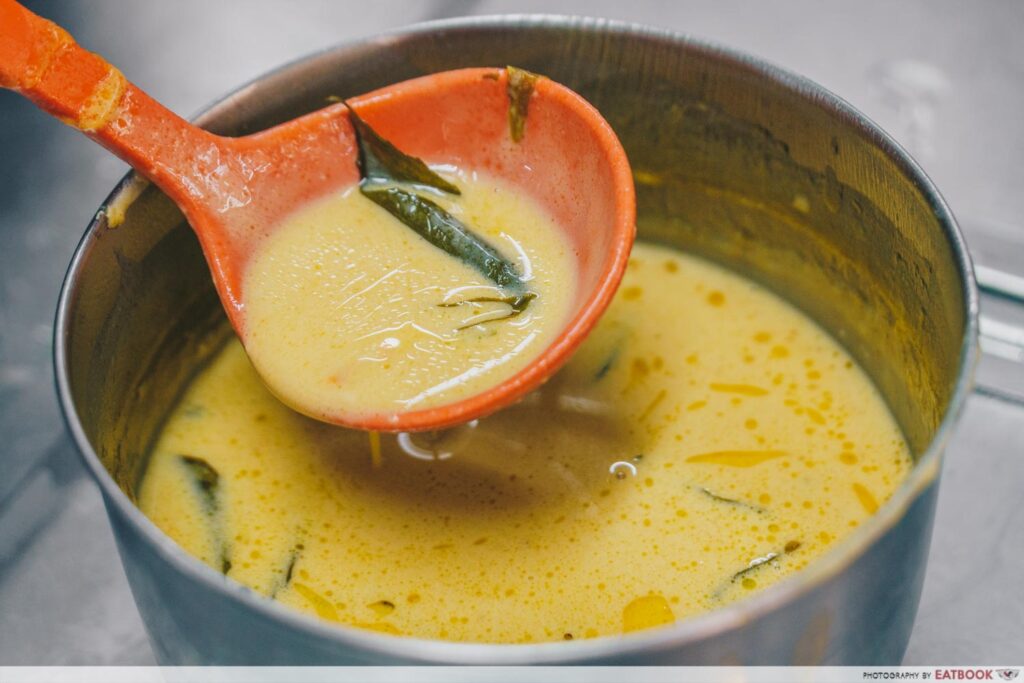 The beautiful hue came from the careful emulsification of salted egg yolk and milk.
Splashes of green laksa leaves were added to the pan to accentuate the sauce's piquant quality, breaking its heavy monotony.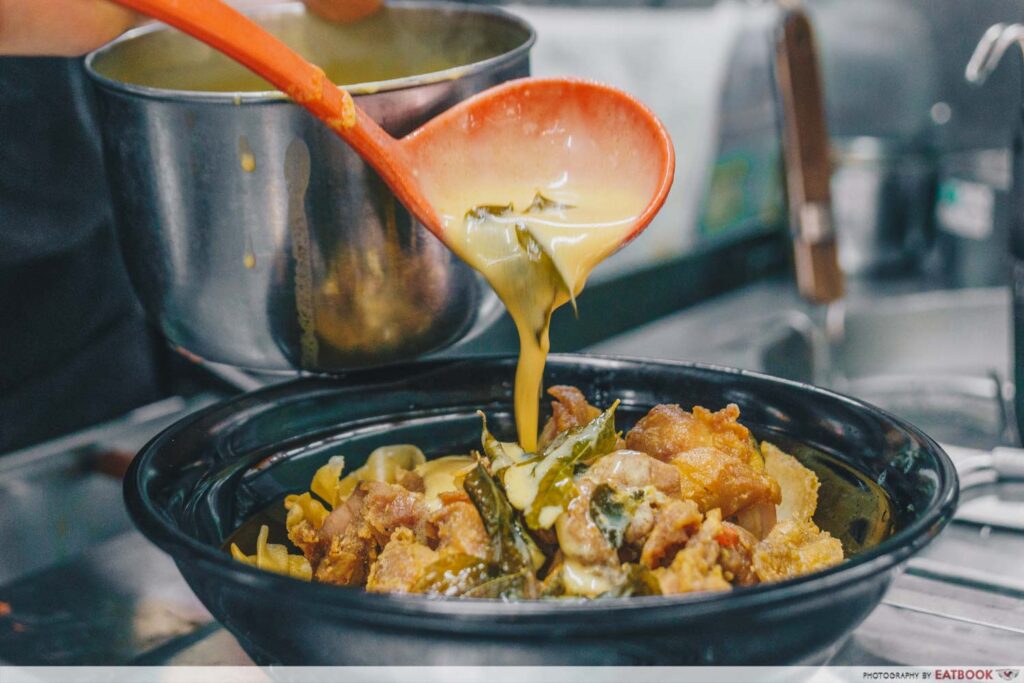 I was impressed by how generous they were with the salted egg yolk sauce. Ladles of sauce blanketed the noodles, soaking them in its creamy essence.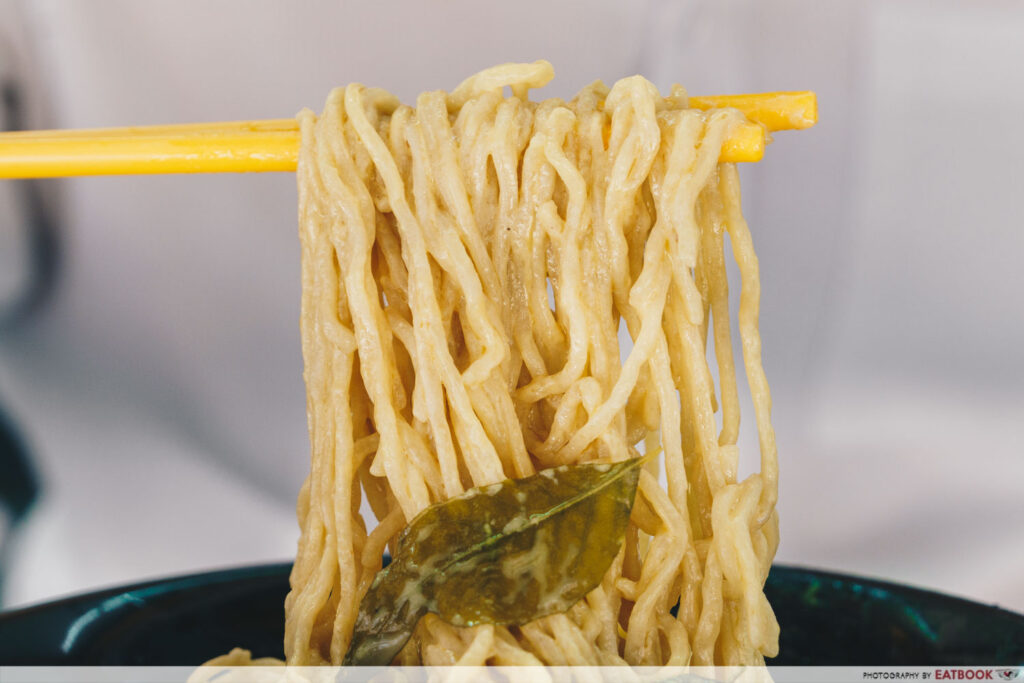 In lieu of the typical mee kia, ramen noodles were used. It had a more serrated texture that was good for clinging onto the sauce.
The salted egg sauce filled my mouth with an onslaught of indulgent flavours.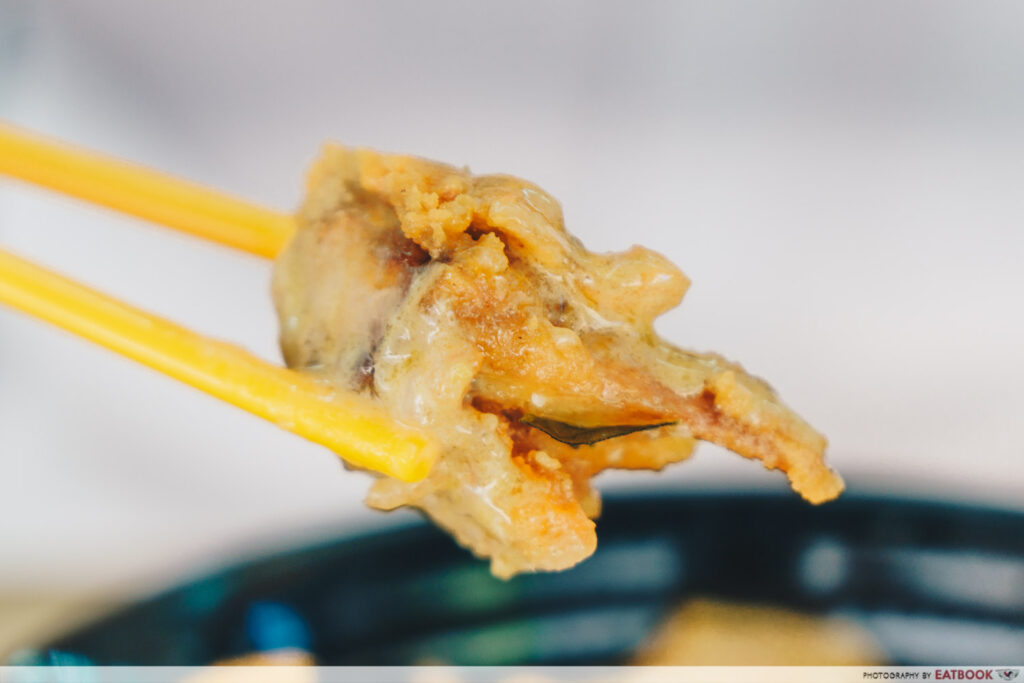 The fried chicken took this sinfulness up a notch. Lightly battered pieces of chicken were fried to a crisp, its flesh maintaining a juicy succulence.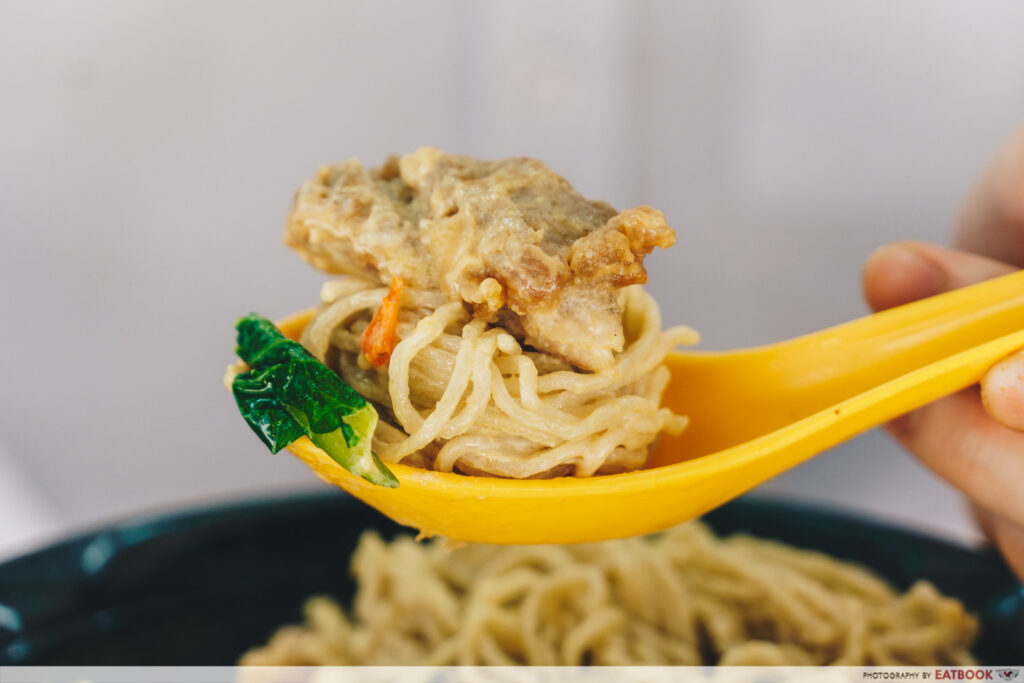 There is no hiding that this is a jelak dish. But the consolation came in its specks of chilli and bursts of spice – all of which added to the spectrum of flavours.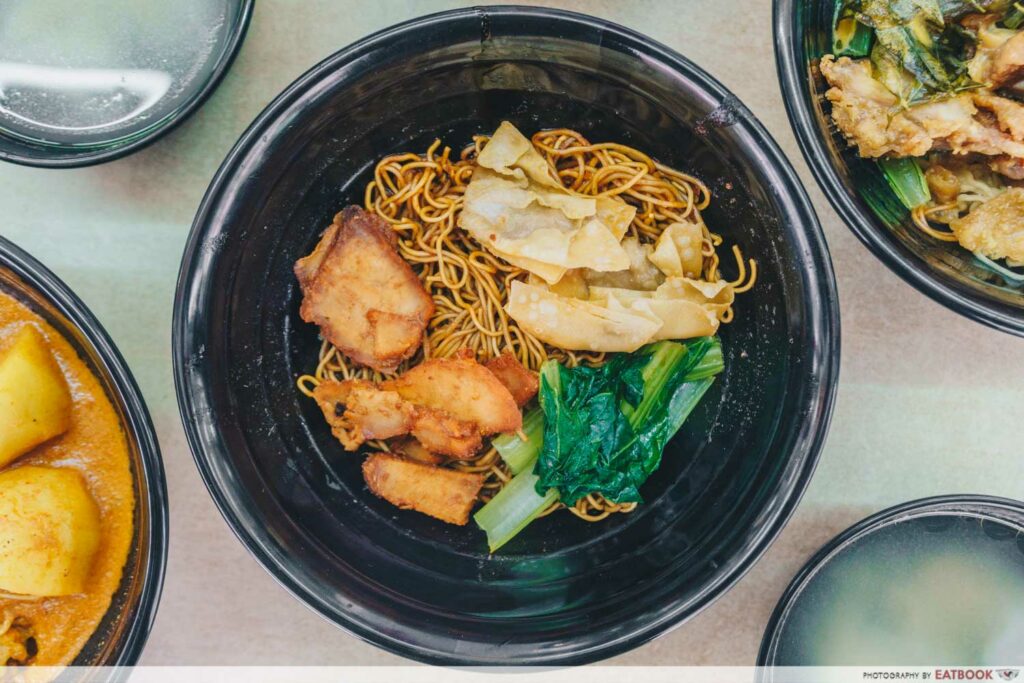 The wanton noodles ($4.50/ $5.50) on the other hand, could have worked on its flavour.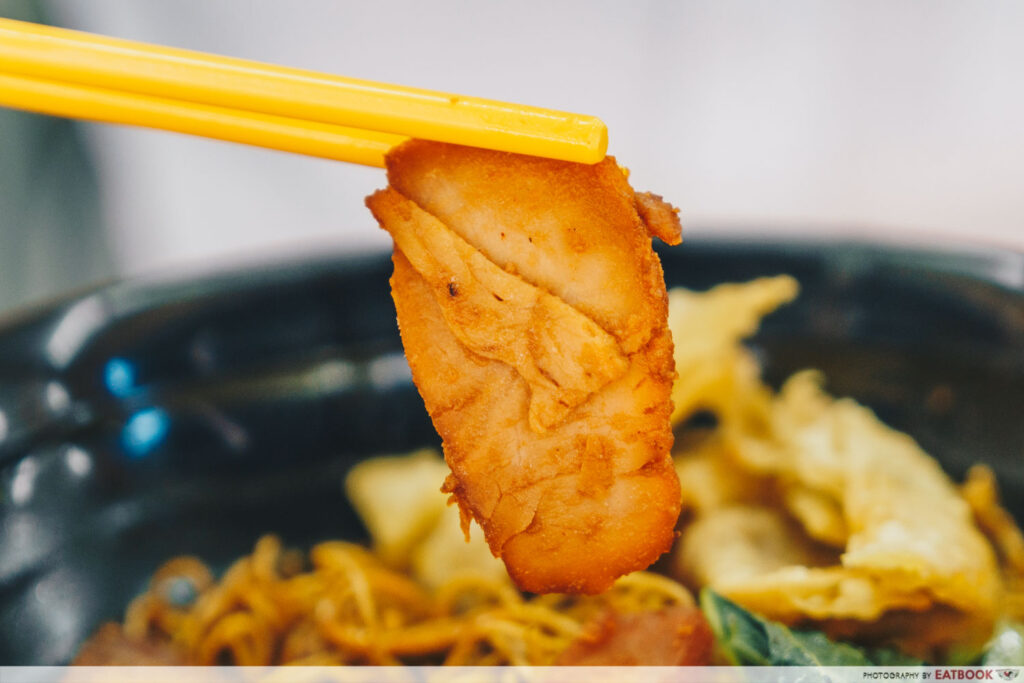 The thin slices of char siew were tough and lacked any defining taste. They seemed almost like an afterthought.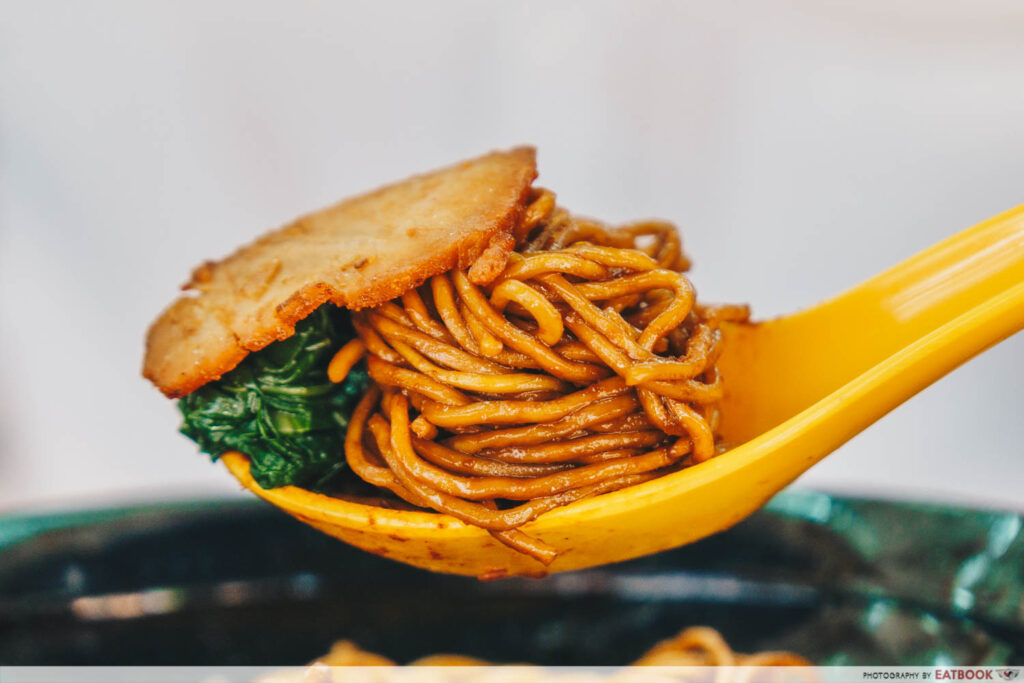 I appreciate that the noodles were well cooked, but its sauce could have done with some improvement.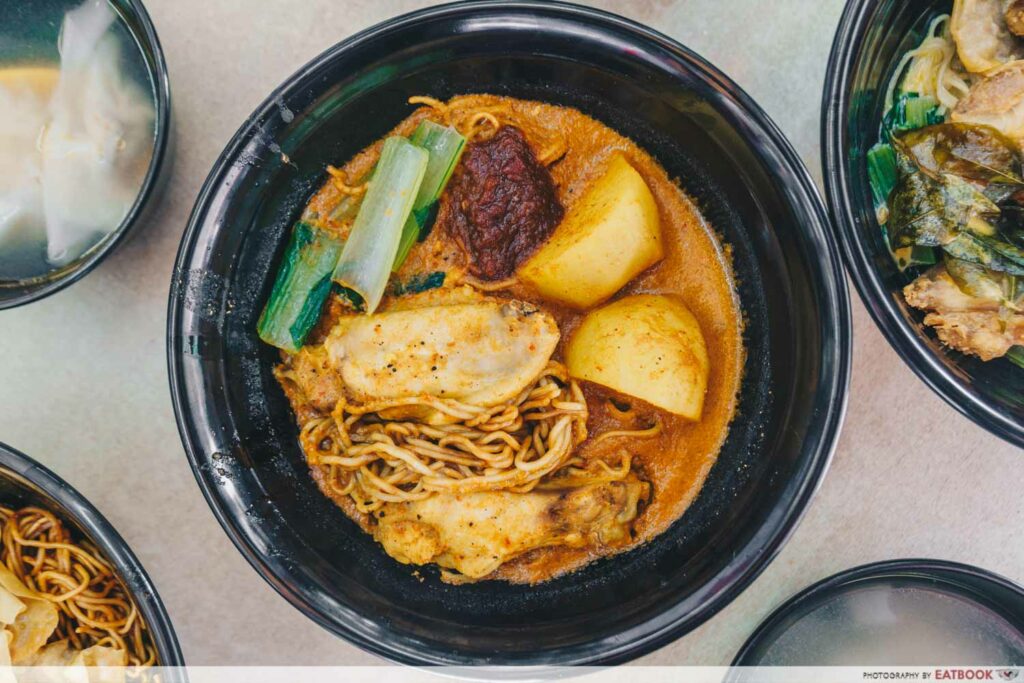 The Malayan Curry Noodles ($5/$6) had a much better mastery of flavours.
It had a strong mix of cloves, star anise and cinnamon complemented by a blitz of heat from the chillies.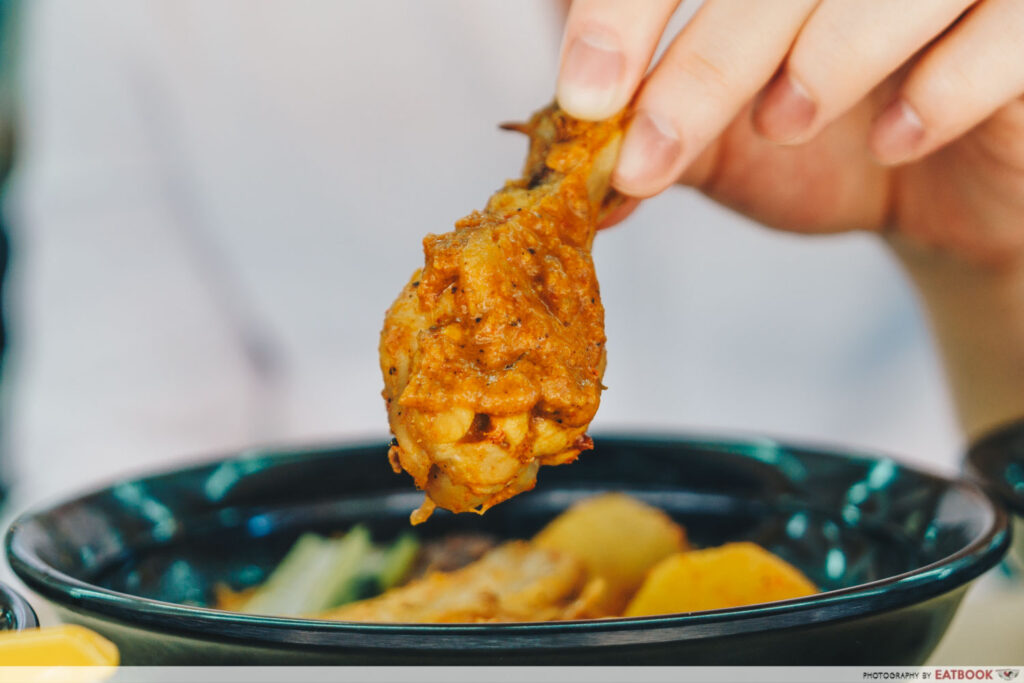 Despite all that fanfare from its sauce, I was somewhat disappointed by how the chicken turned out.
Those delicious aroma did not permeate into the flesh. Perhaps simmering the meat longer at a lower temperature would have enhanced the result.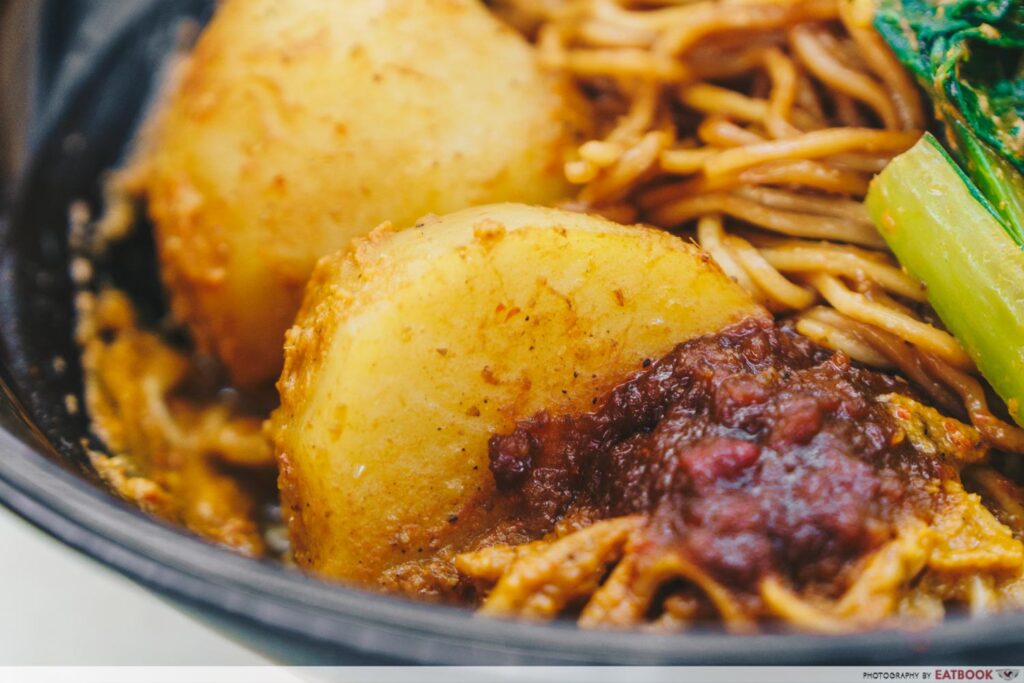 Upon mixing the noodles, the sambal's sweetness was able to spread throughout the noodles. There was an added depth of flavour, which elevated the dish.
Those cubes of potatoes also managed to absorb the sauce's pleasant flavour, allowing for a gorgeous oomph of spices with every bite of the pillowy potato.
Ambience of Tay Kee Noodle House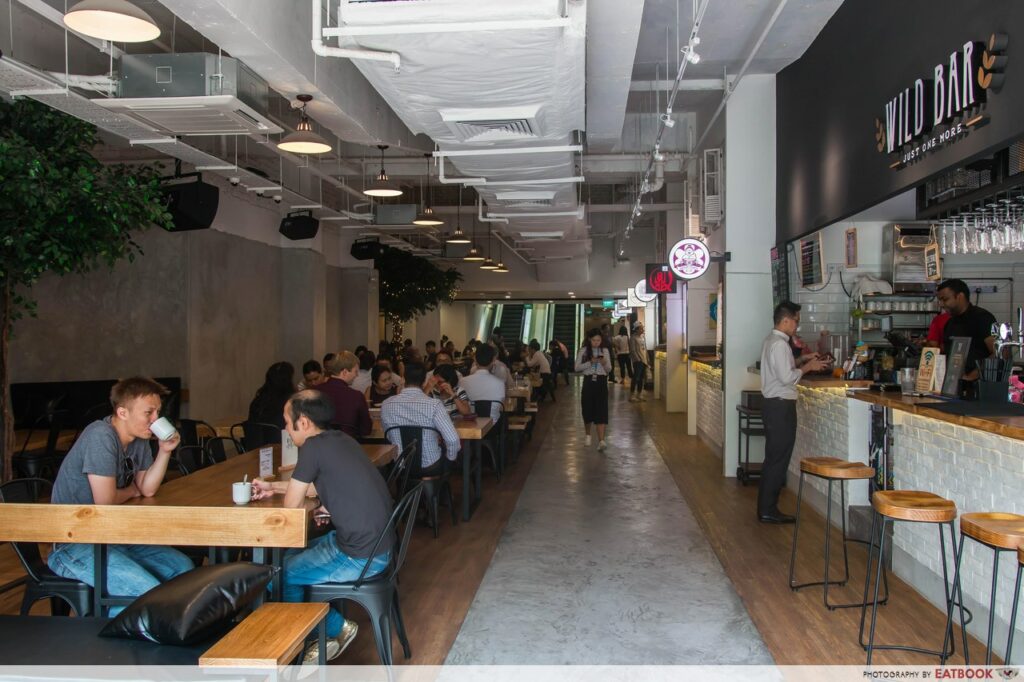 Situated at chic food court Wild Market, dining at Tay Kee Noodle House is a comfortable affair, although you have to be prepared to jostle for seats during lunch and dinnertime.
It's a battle of stellar food stalls here too, making it easy to ask non-S.E.Y fans to accompany you, since they can fuel up on other grub here. 
The verdict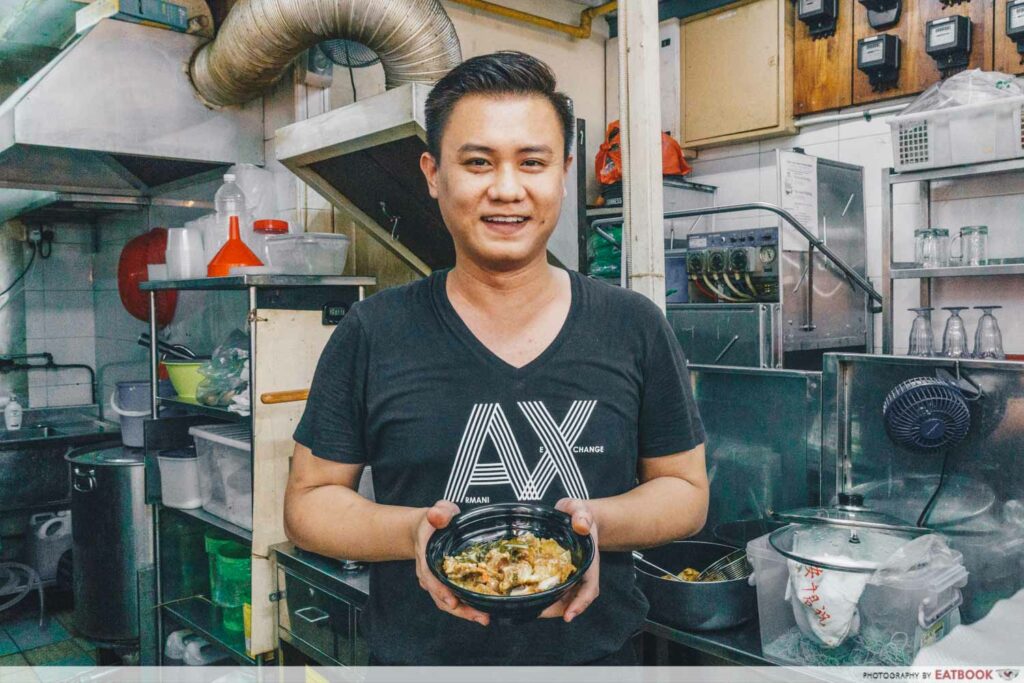 Chef-owner Derrick, who was previously in the shipping industry, helms this noodle stall. He switched careers abruptly after having a life-changing bowl of Malayan curry noodles in Malaysia.
Without any experience, he plunged into the deep end of the food business – starting a stall of his own. While some of his menu items were a miss, I have to give him this. For a stall that has only been in operation for a mere three months, it was a valiant effort. I'm looking forward to what else he has in store.
Address: 100 Beach Road, #01-33, Wild Market, Singapore 189702
Opening hours: Mon-Fri 8am to 8pm
Website
Photos taken by Ho Jing Yi.
This is an independent review by Eatbook.
Summary
Pros
– Thick salted egg sauce
– Flavourful curry
Cons
– Wanton mee could have been improved
Recommended dishes: Salted Egg Chicken Cutlet Noodles ($6/7), Malayan Curry Noodles ($4.50/$5.50)
Opening hours: Daily 9am to 9pm
Address: 100 Beach Road, #01-33, Wild Market, Singapore 189702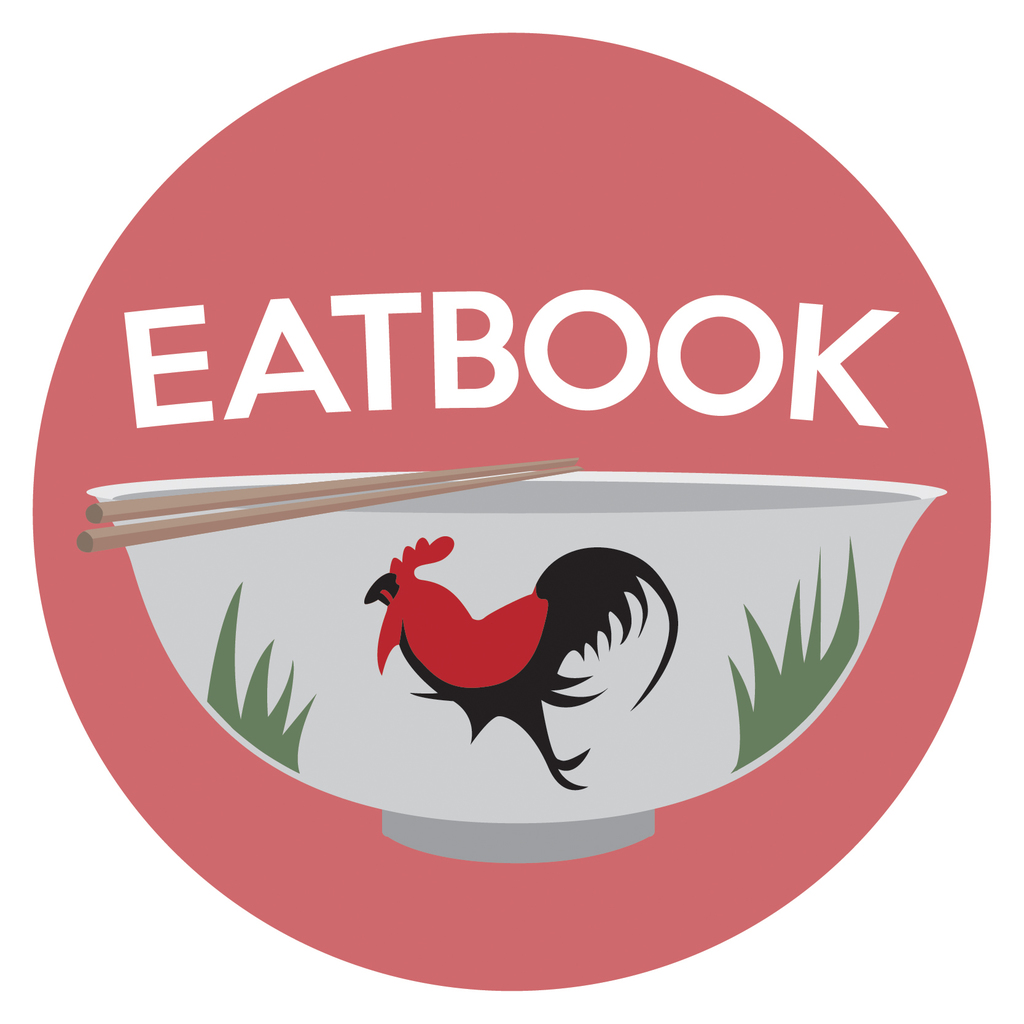 Drop us your email so you won't miss the latest news.