---
A guide to some of Toa Payoh's best hawker stalls
---
Most people associate Toa Payoh with the iconic dragon playground and popular ice-cream cafe, Creamier. But not many realise Toa Payoh is home to loads of cheap and good hawker stalls too. If you rarely set foot in Toa Payoh or only visit it for ice-cream, this list will tell you what to eat here before getting your ice-cream waffles. We've picked those close to Creamier's vicinity of Lorong 1, so you can treat yourself to dessert after a sedap hawker meal.
---
1. Lai Kee Dim Sum
---
The newest addition to Block 126's kopitiam, this famous kopitiam dimsum chain outlet offers classics like xiao long bao (mini soup dumplings) ($3.50 for 3), liu sha bao (salted egg yolk lava bun) ($3.50 for 3) and juicy siew mai (pork dumplings) ($2 for 3).
With a wide variety and low prices, Lai Kee may well be the Tim Ho Wan of the neighbourhood. While you stack trays of liu sha bao on your table, don't forget to try their lor mai kai (glutinous rice with chicken) ($1.80) and a well-marinated kou rou pau (pork belly bun) ($1.30) as well!
Address: Blk 126 Toa Payoh Lorong 1, Singapore 310136
Opening hours: Mon-Sun 7am to 9pm
---
2. Fried Fish Soup
---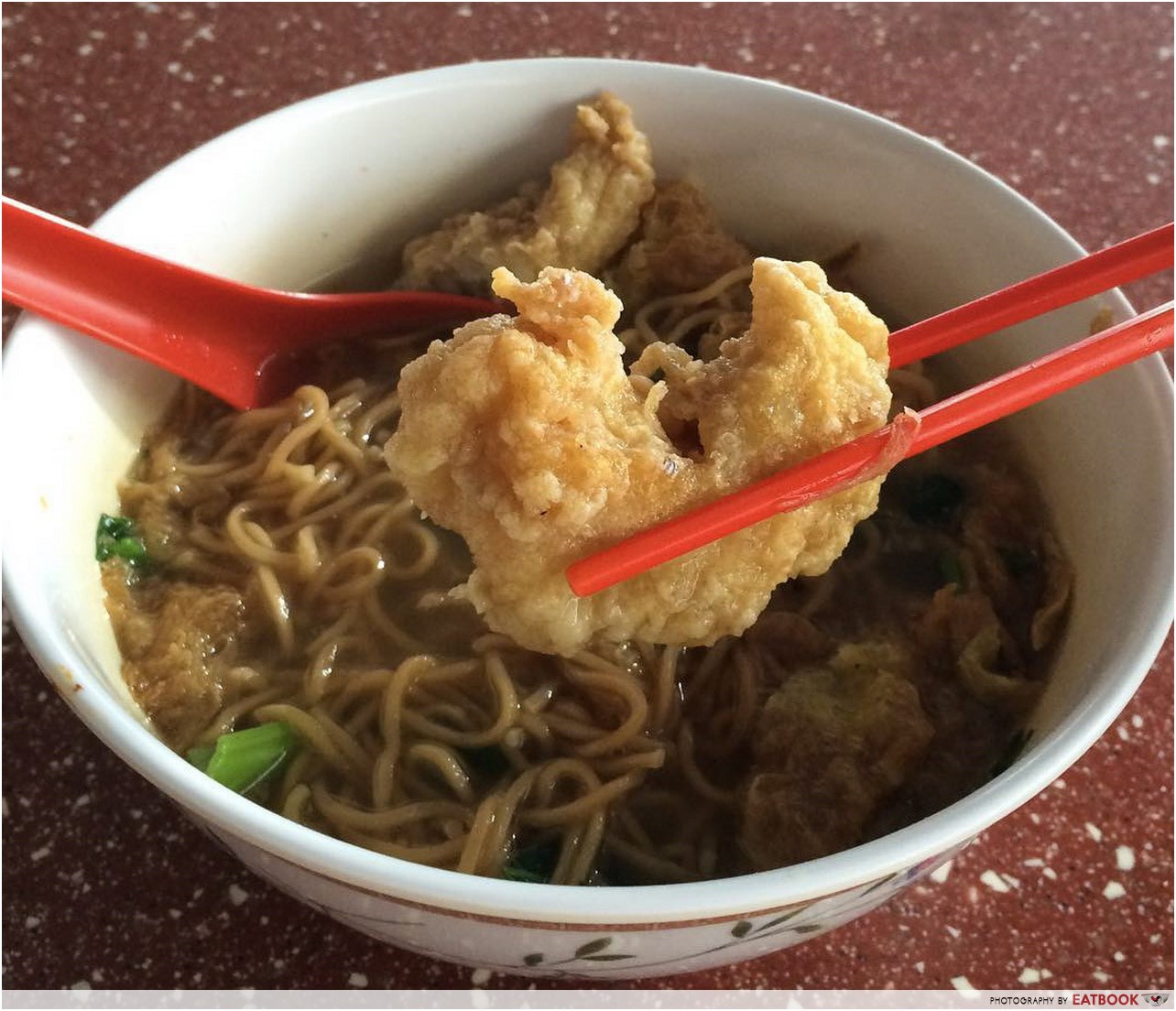 There's an undiscovered gem in Toa Payoh that serves delicious and cheap fried fish banmian ($3). The savoury fried fish soup is packed with generous slices of thick-cut fish fried till crispy and soaked till soft on the inside. This stall is known for handmade mee hoon kway, and the plus side of it being a satay and rojak stall is you can feast on an array of local delights all at one go.
Address: Blk 127 Toa Payoh Lorong 1, #02-24, Toa Payoh West Market and Food Court, Singapore 310137
Opening hours: Tue-Sun 9am to 9pm
---
3. Mr Bean Yong Tau Foo
---
While most yong tau foo stalls offer dry or soup selections, Mr Bean Cafe's yong tau foo ($5) features a standard selection of toppings awash in their aromatic yellow bean soup. Featuring the must-have fare of fish balls, tofu and fish paste-stuffed beancurd skin, the full-bodied clear soup provides a counter to the greasiness of the fried toppings, making every bite a deliciously juicy one. Opt for thin beehoon as it absorbs the taste of the soup best.
Address: 500 Toa Payoh Lorong 6, #01-35, Toa Payoh Hub, Singapore 310500
Opening hours: Mon-Sun 7am to 10pm
---
4. Chey Sua Carrot Cake
---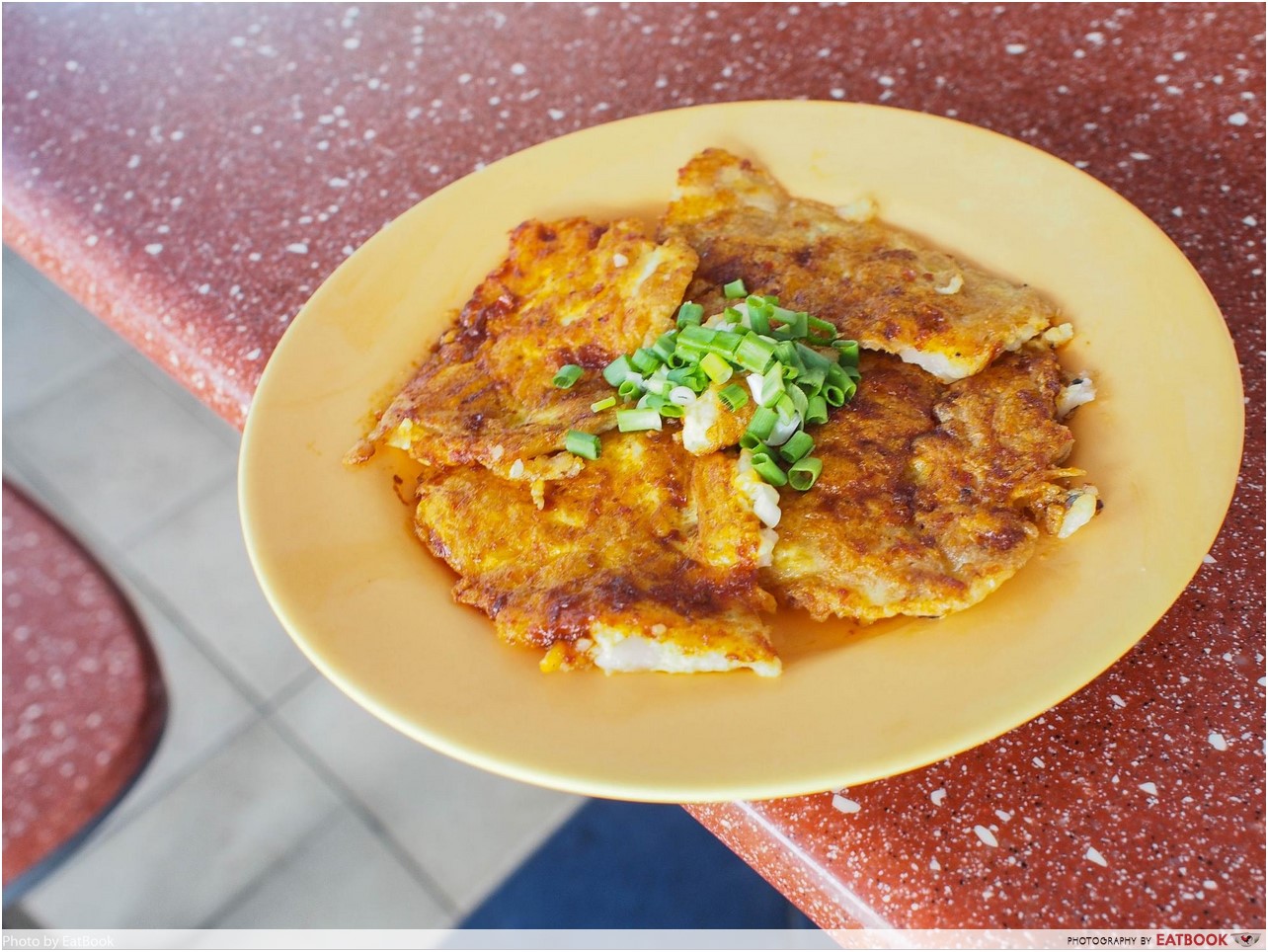 Michelin Bib Gourmand 2016 awardee aside, Chey Sua Carrot Cake's status as one of Singapore's best carrot cakes is definitely supported by its fragrant omelette-style chai tau kueh. This humble stall serves up a crispy egg-glazed carrot cake ($2) that's faintly sweet and savoury with its lightly seasoned white radish, making it a taste that grows on you. Persevere against the long wait and short operating hours and you'll be rewarded with this cheap and good dish that's highly satisfying.
Address: Blk 127 Toa Payoh Lorong 1, #02-30, Toa Payoh West Market and Food Court, Singapore 310127
Opening hours: Tue-Sun 6am to 1pm
---
5. Hong Kong Lung Hwa Roast Duck
---
Hong Kong Lung Hwa Roast Duck is a relatively new stall that has swayed the palates of the neighbourhood with sincere service, fragrant roasts and generous portions of meat. The only reason it falls short of widespread popularity is due to its infrequent opening hours. Famous for using the Cantonese method of roasting meats in a huge urn, Lung Hwa is best known for the smoky honey-sweet flavour of its thick-skinned ducks, rib racks and charsiew.
Aside from roasted duck rice ($3.50), the charsiew horfun ($2.50) is worth a shot. Tip: for a sweeter charsiew delight, ask for the slightly charred end of the charsiew. This stall's charsiew comes in thick chunks glazed with sweet honey, making every bite a perfect balance of sweet and savoury flavours.
Address: Blk 127 Toa Payoh Lorong 1, #02-18, Toa Payoh West Market and Food Court, Singapore 310127
Opening hours: Fri-Tue 10am – 3pm
---
6. Come Daily Hokkien Mee
---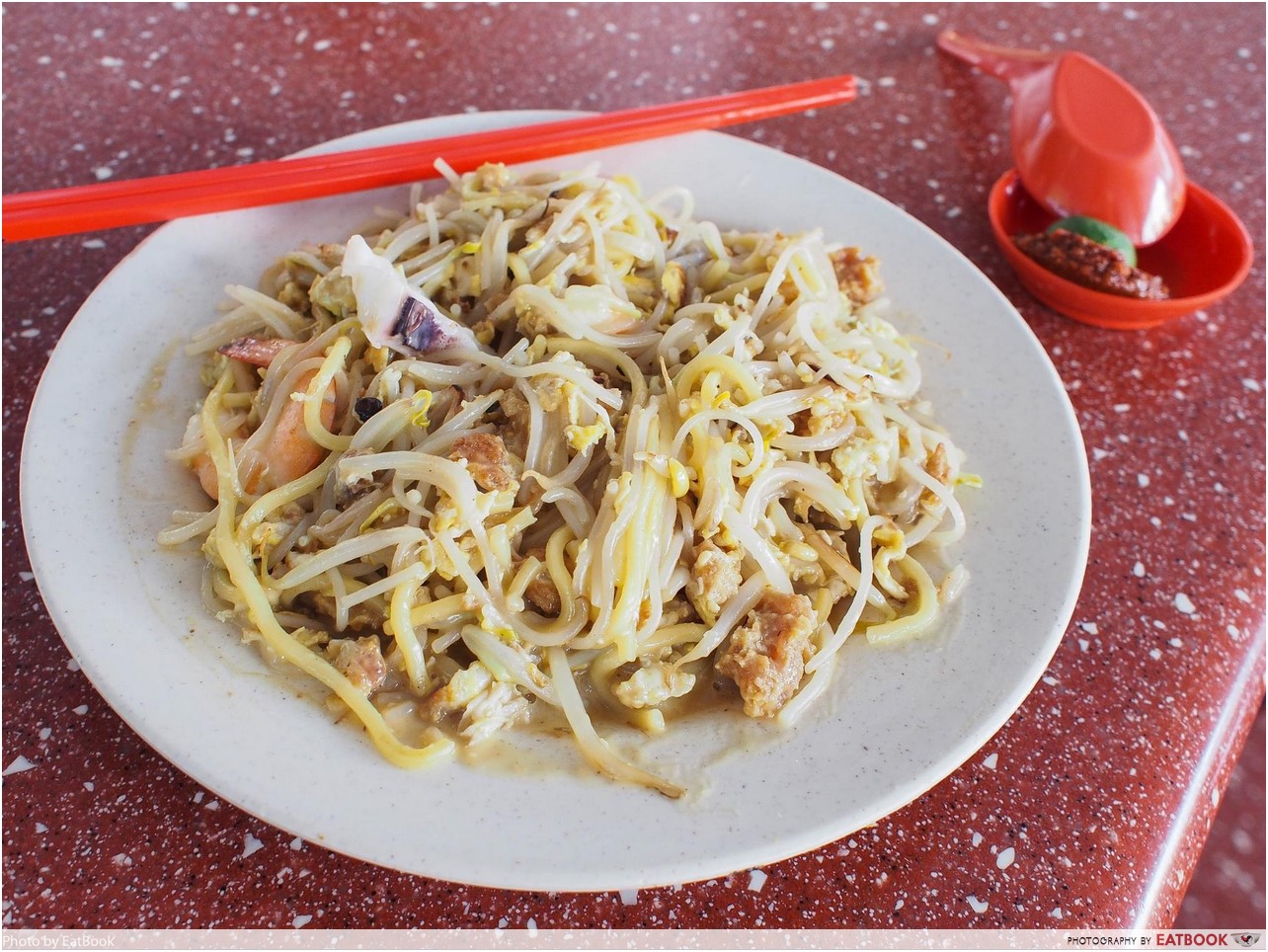 Before you laugh at the stall's name, know that their one-of-a-kind hokkien mee really brings waves of loyal customers back regularly, myself included. Come Daily's half-half hokkien mee ($4) is fried moist and flavourful with egg and fresh seafood that gives off a full-bodied fragrance.
Their homemade chilli is a force to be reckoned with too. Similar to sweet paste chilli served with nasi lemak, its prawn-paste chilli's sweet and salty taste strikingly accents the noodles, making every bite a flavourful one. While its price is quite steep for Toa Payoh's standards, the quality of the dish definitely makes it worth every penny.
Address: Blk 127 Lorong 1 Toa Payoh, #02-27, Toa Payoh West Market and Food Court, Singapore 310127
Opening hours: Tue-Sun 8am to 2:30pm
---
7. 135 Fishball Noodle
---
Fish ball noodles is all about the simple taste of home: clear soup, light noodles and bouncy, juicy fish balls. The soup here is lightly salted with a full-bodied taste, making every slurp a savoury one without overshadowing the fish balls' flavour. Spicy food lovers will find themselves eating meepok dry just to load up on the sweet and salty chilli paste that goes hand in hand with vinegar's acidic twang. At $2.50 or $3 a bowl, this is also one of the cheapests on the list. 
Address: Blk 127 Toa Payoh Lorong 1, #02-11, Toa Payoh West Market and Food Court, Singapore 310127
Opening hours: Tue-Sun 6:30am to 3pm
---
8. Hup Chong Hakka Yong Tau Foo
---
Hup Chong Hakka Yong Tau Foo gives fried food lovers the ultimate cheat day with its wide variety of juicy deep-fried meatballs and fried beancurd ($0.50 per piece), but also a healthy option for clean eaters with its standard fare of vegetables and tofu. Famous for its crispy textures and moist, savoury meat paste fillings, Hup Chong balances indulgent portions with yellow bean soup that's light on the palate.
Insider tip: While most flock to the main outlet at Toa Payoh Lorong 1, its franchise outlet at the kopitiam outside Braddell MRT Station's Exit B serves the same fare with arguably tastier soup and friendlier service.
Address: Block 124 Toa Payoh Lorong 1, #01-459, Singapore 310124
Opening hours: Wed-Mon 7am to 8pm
---
9. Uggli Muffins
---
It's not all about appearances at Uggli Muffins. The muffins here may not look the best, but they are stuffed with ingredients like Oreo cookies ($1.10), banana and walnut ($1.40), and even sweet potato ($1.10). Served without cream swirls, these golden brown muffins are fragrant, sweet and moist even without extra cream.
The cheap price of each muffin, coupled with its wide array of interesting flavours and size options, makes it tempting for pastry lovers to buy multiple boxes at once. For those who die die don't want to go to Toa Payoh, check out their website to order these ugly muffins online!
Address: Blk 127 Toa Payoh Lorong 1, #02-34, Toa Payoh West Market and Food Court, Singapore 310127
Opening hours: Mon-Sun 10am to 6pm
Tel: 9877 9020
---
10. Chao Phraya
---
Chao Phraya Thai Food brings a twist to Toa Payoh's primarily local fare. Savour the kick of their speciality sour and spicy Tom Yum Seafood Soup ($6.20) that's thickened to a broth, and indulge in popular favourites like a toothsome Olive Fried Rice ($5.70) that's salty with a hint of smoky flavour. Of course, a scrumptious Thai meal wouldn't be complete without milk tea! Counter the spiciness with a milky sweet Thai Iced Green Milk Tea ($2.50).
Address: Blk 190 Toa Payoh Lorong 6, #01-520, Food Alley, Singapore 509062
Opening hours: Mon-Sun 11am to 9:30pm
Tel: 6250 4598
---
Makan with your homies
---
You don't necessarily have to travel far to get your hands on some really delicious food. Whether you stay at Toa Payoh or Tampines, the food at your own haunt may well surprise you with its endearing taste. Take a break from cafe hopping and go on a neighbourhood food trail instead. Let us know in the comments if you have any other Toa Payoh stalls to recommend!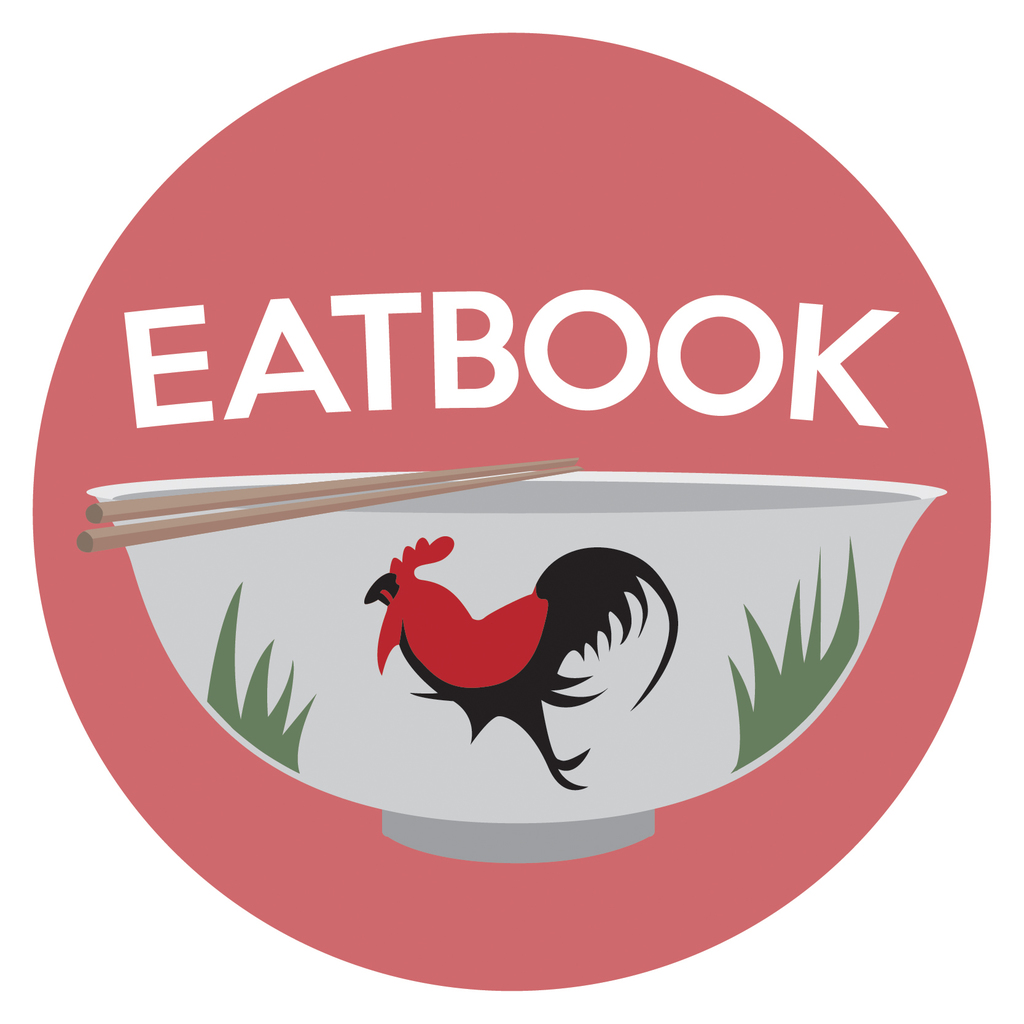 Drop us your email so you won't miss the latest news.