Wano Niku has cheap Japanese BBQ at Cantonment Road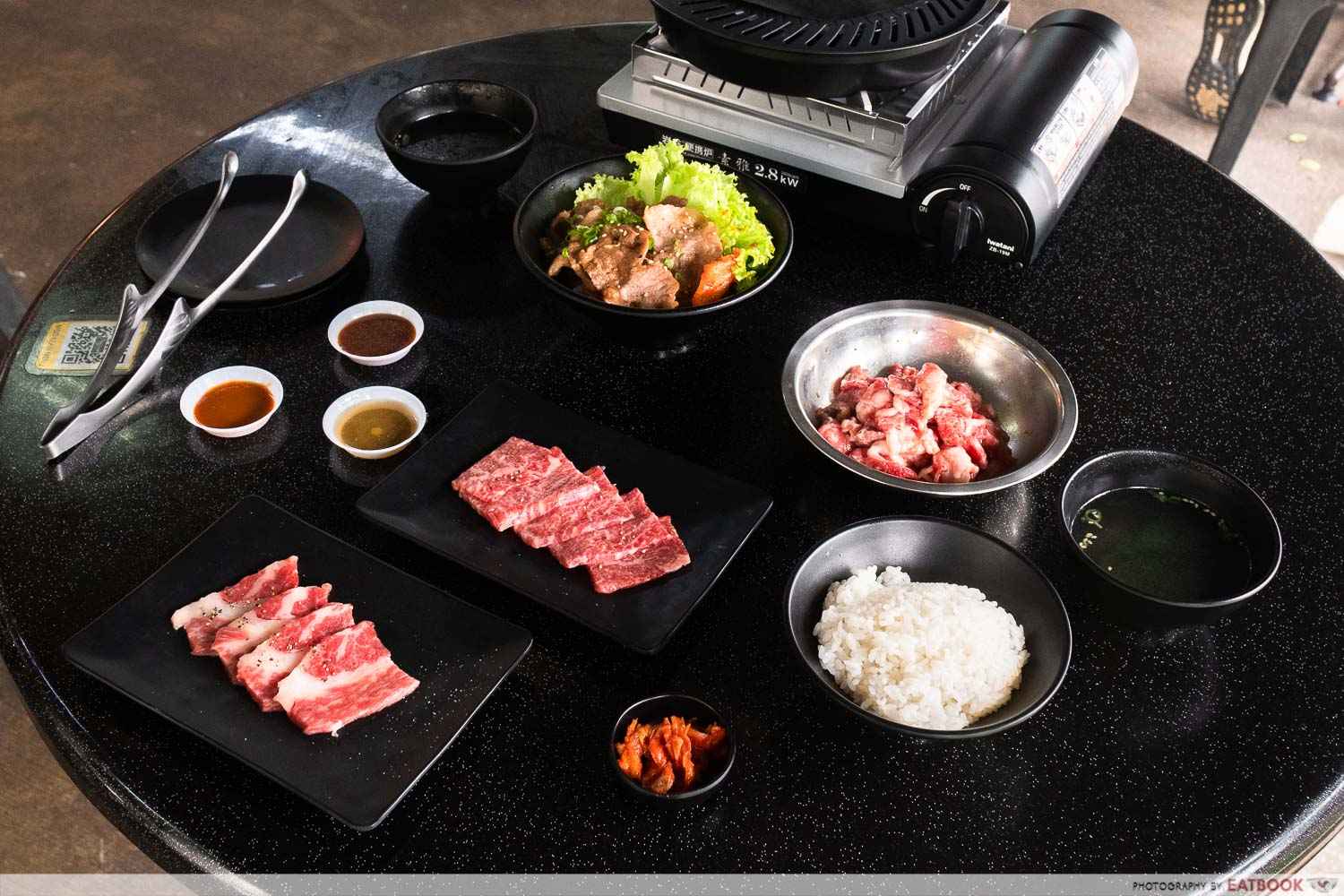 I recall having my first Japanese BBQ experience in a hawker centre at Nen Nen Contemporary BBQ. Since then, I've been on a search for something similar. Recently, I came across Wano Niku, a hawker stall near Tanjong Pagar MRT that offers Japanese BBQ with nett prices, starting from just $5! So I hurriedly grabbed my colleague and we headed down to the stall.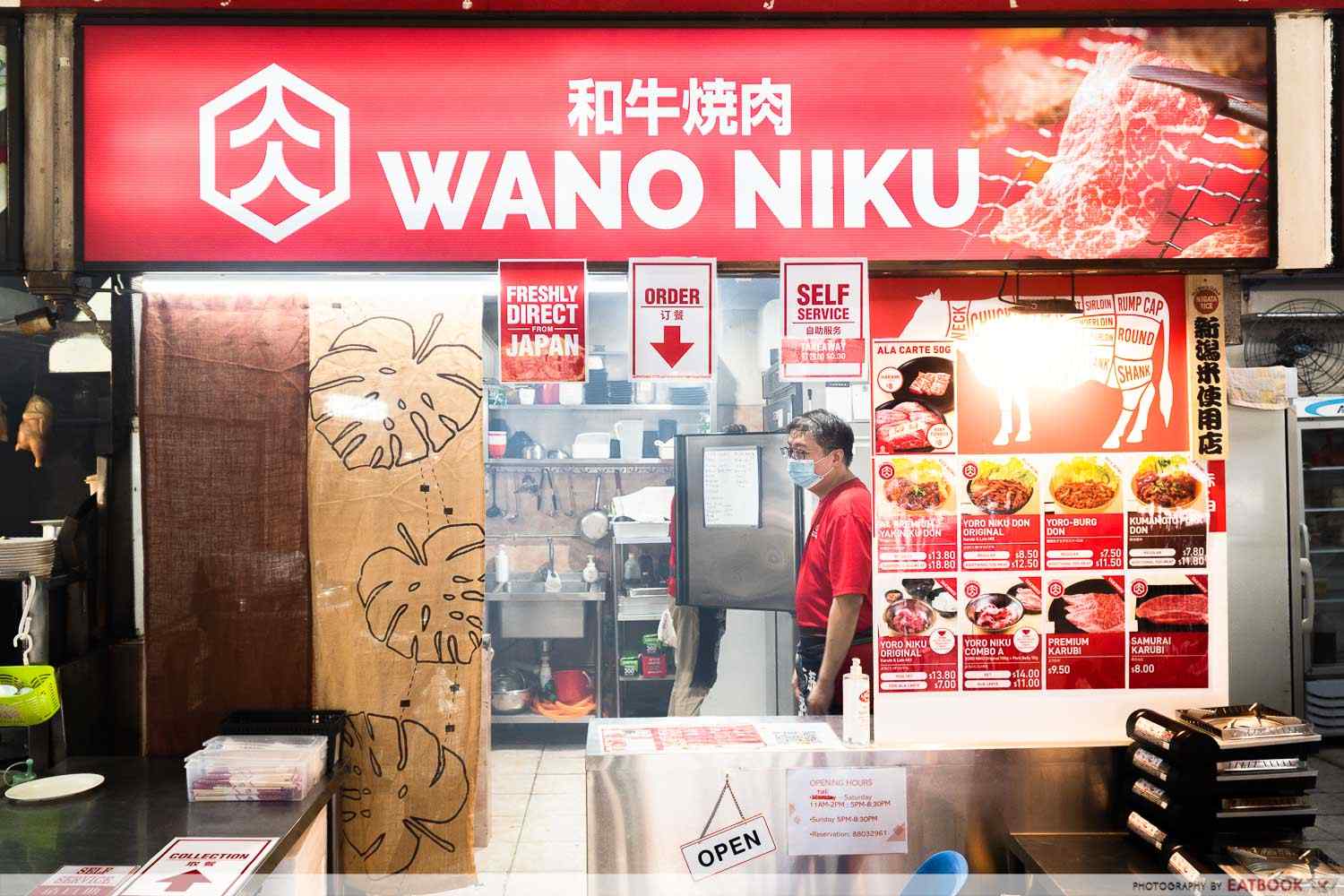 Wano Niku offers a more affordable version of yakiniku as compared to similar restaurants found in Singapore. You can expect high-quality meat here at this stall as everything is directly imported from Japan.
Sen-ryo Review: Famous Japanese Restaurant In ION, With Luxe Bentos From Just $15.80++
Food at Wano Niku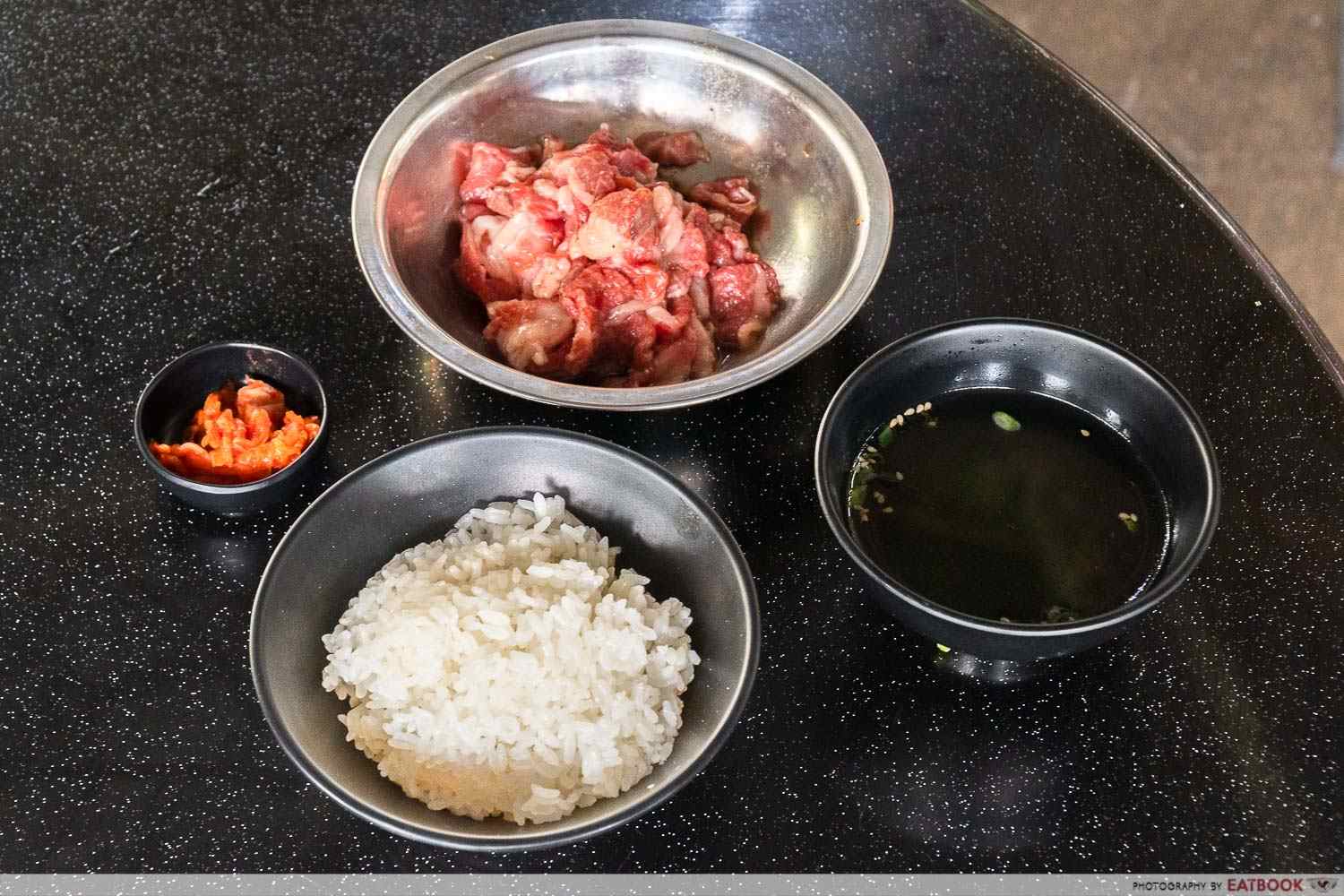 After browsing the menu, we decided on the Signature Yakiniku Set in Original ($8). Alongside the meat, the set included rice, soup, and a kimchi side dish. Unfortunately, we were a little disappointed with the small portion size. If you're dining alone, this set will probably suffice, along with some a la carte meat items, for a complete meal.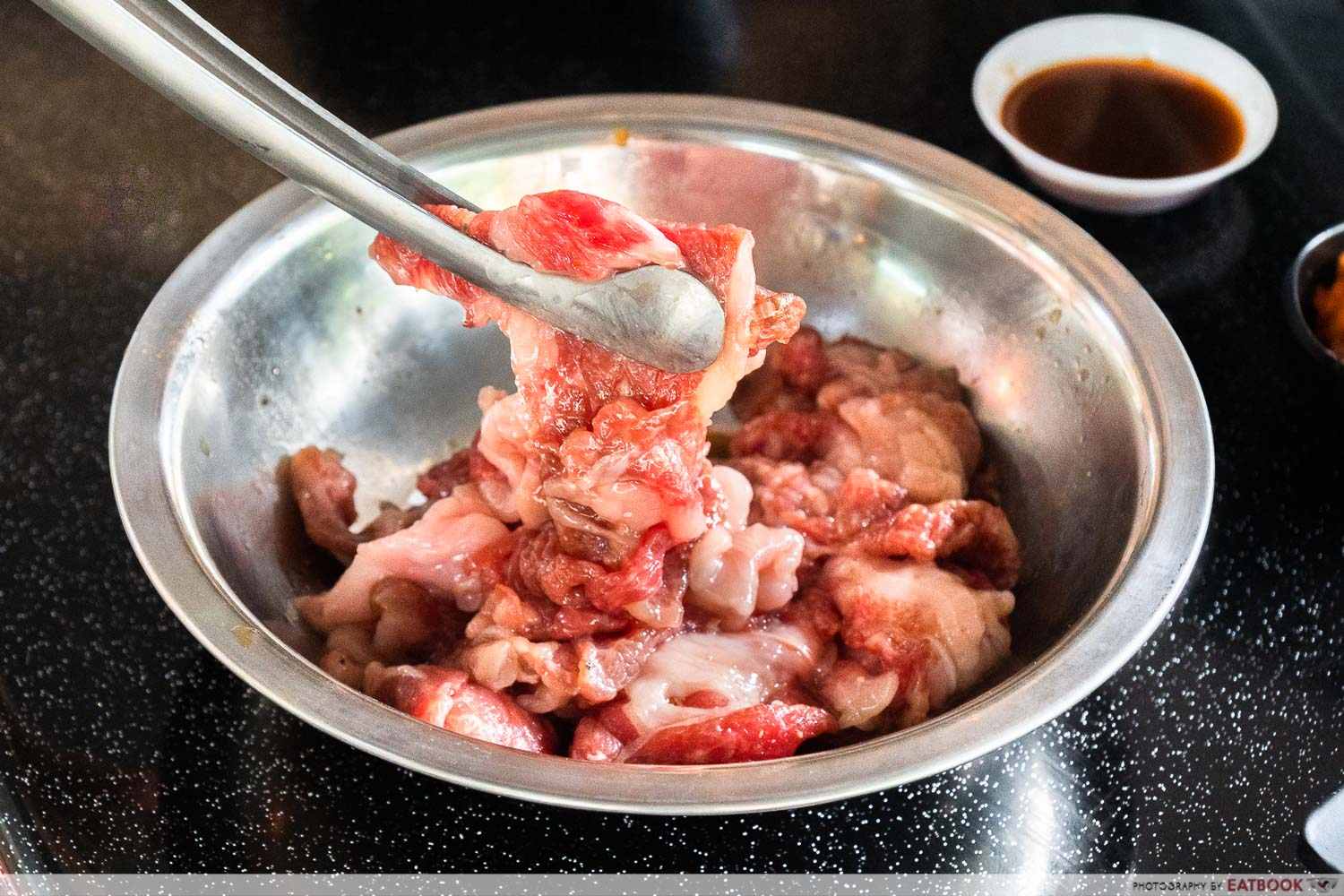 The signature set is a combination of karubi and loin cuts, the former being boneless short rib and the latter referring to tenderloin. The meat pieces are also marinated in the stall's original yakiniku sauce for extra flavour.
Because of the marbling, both cuts were tender and succulent. However, the strong meat flavour overpowered the taste of the original sauce. Hence, I would suggest going for the Special Spicy Sauce Set ($8) or the Special Salted-base Sauce Set ($8) if you're looking for something with a stronger flavour.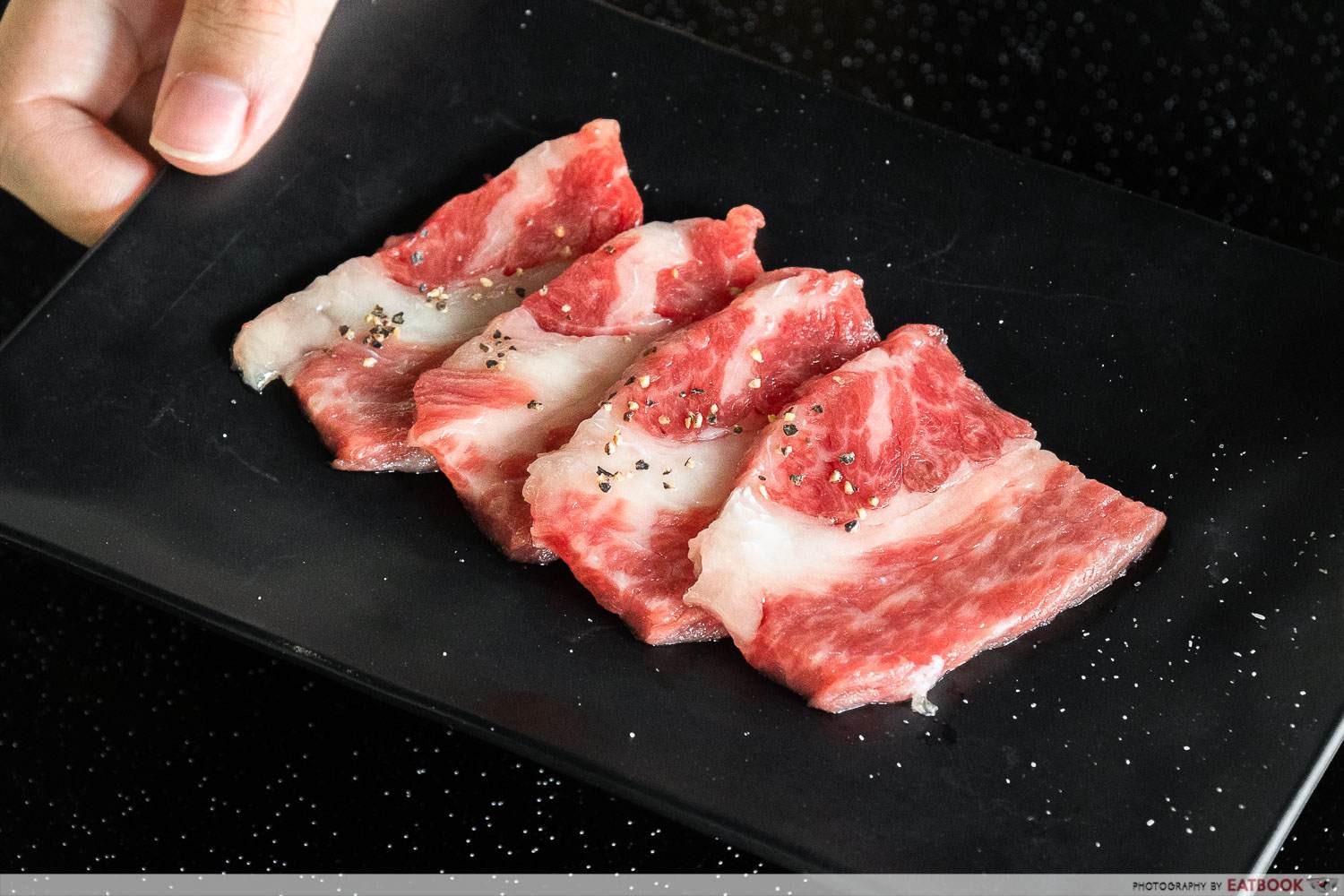 We supplemented the set meal with two cuts of a la carte meat because the set was insufficient for both of us. We ordered the Premium Karubi ($10), which comes with four slices. For the price and quality of meat, I think it's rather reasonable. The meat was mostly tender but a little tough in some parts. All their a la carte meats are not marinated, so you can expect stronger-tasting beef.
Syohachi Yakiniku Review: Yakiniku Buffet With Wagyu Tasting Platter For $30++ Per Person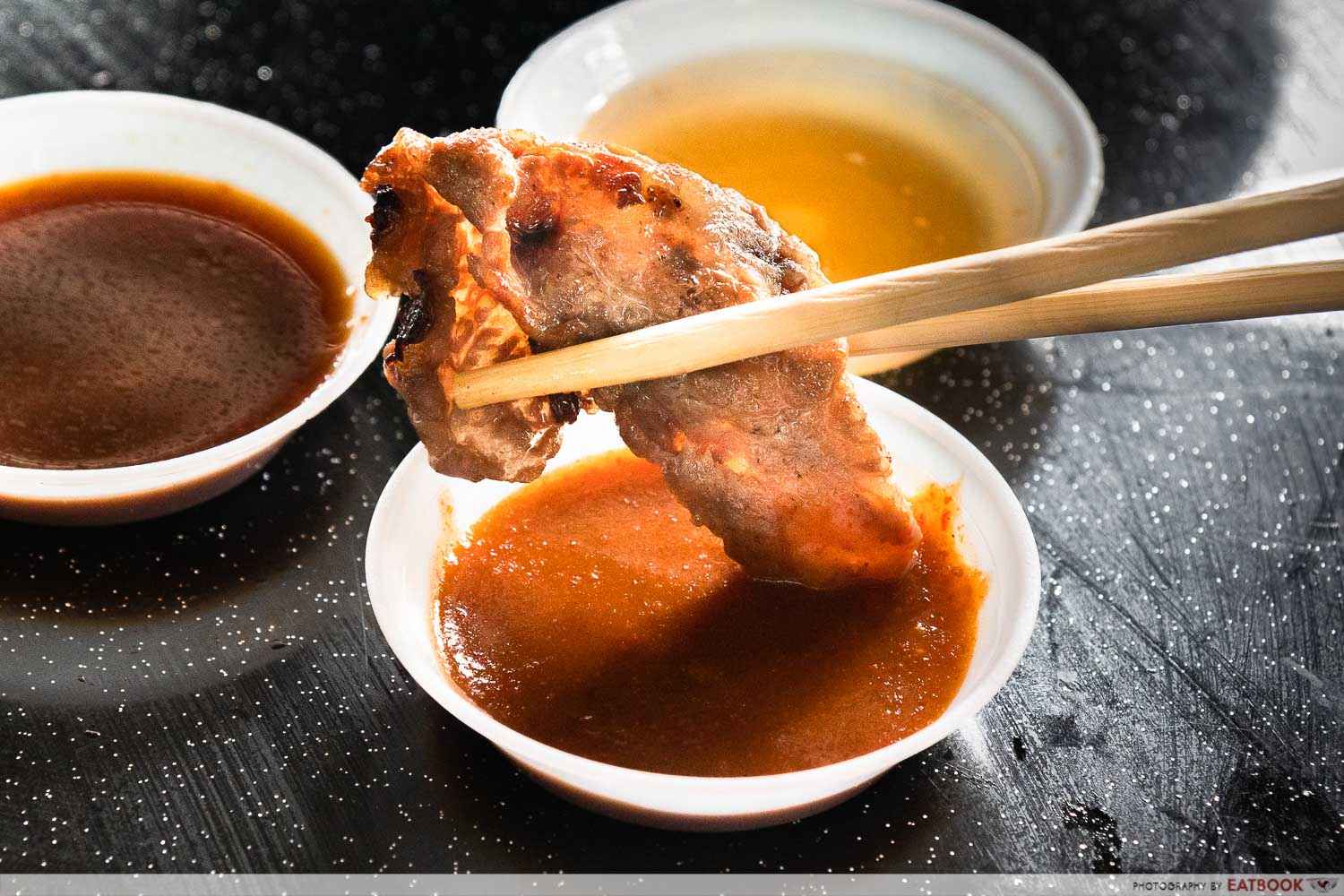 There are three sauces on the side for you to dip into: Yakiniku, Shio Tare, and Spicy Sauce. The yakiniku and spicy sauces are pretty normal, while the lesser-seen Shio Tare is a savoury sauce used in ramen seasoning. Dip your meat into the spicy sauce for an extra kick, or the Shio Tare for a punch of flavour!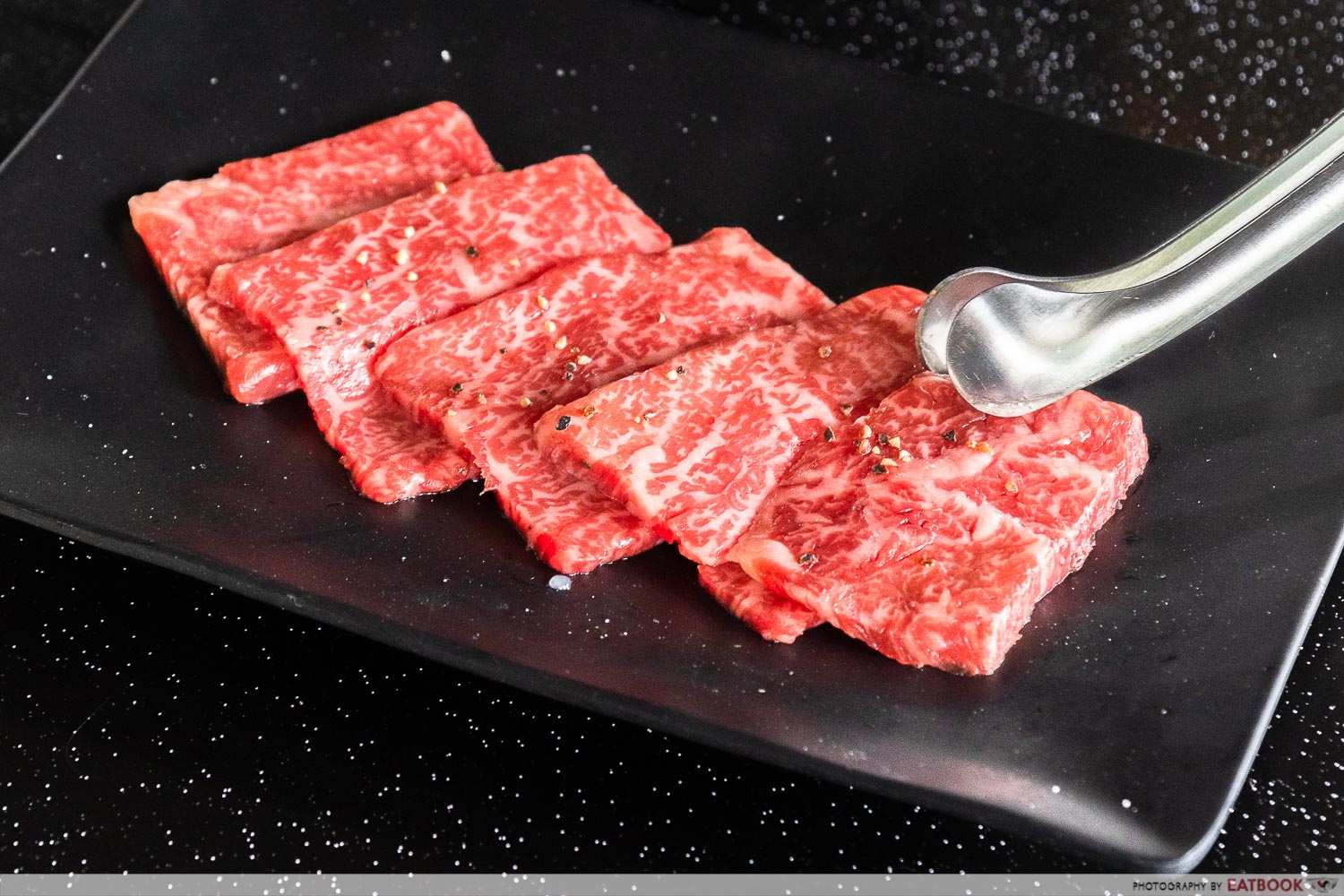 The stall also has othertypes of meat for you to choose from: Loin ($12), Akami ($7), Pork Collar ($5) and Pork Belly ($5), as well as steak cuts (from $19 for 100g).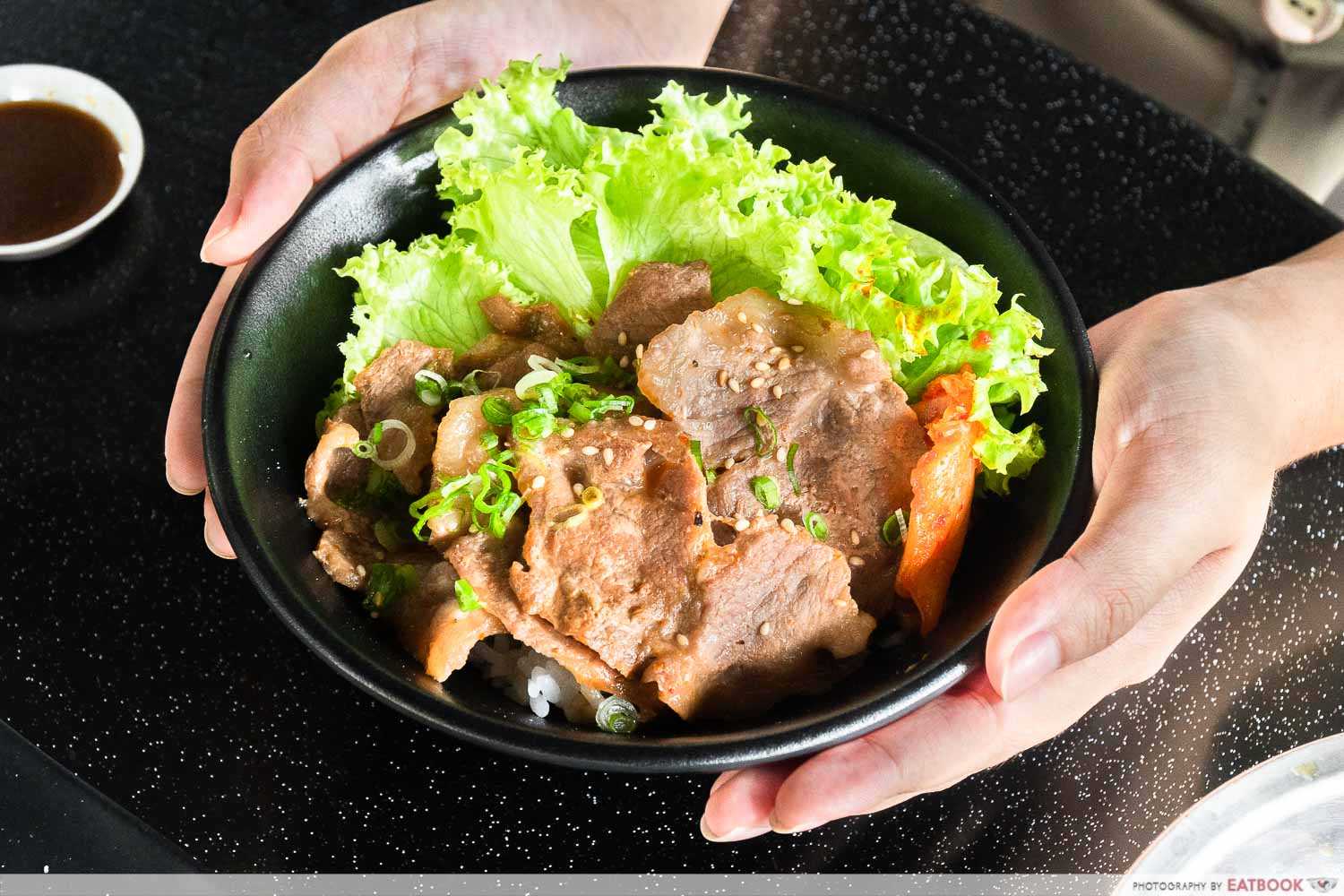 Wano Niku also offers a menu of donburi AKA rice bowls to choose from. Instead of going for the beef again, we chose the highly recommended Kumamoto Pork Don Regular ($9) for variety. It's a small bowl, but there was a hefty portion of rice to fill you up. Top up an extra $4 to get an additional 50g of meat if the regular size is not enough for you. In addition to the beef, the Kumamoto pork is also imported from Japan.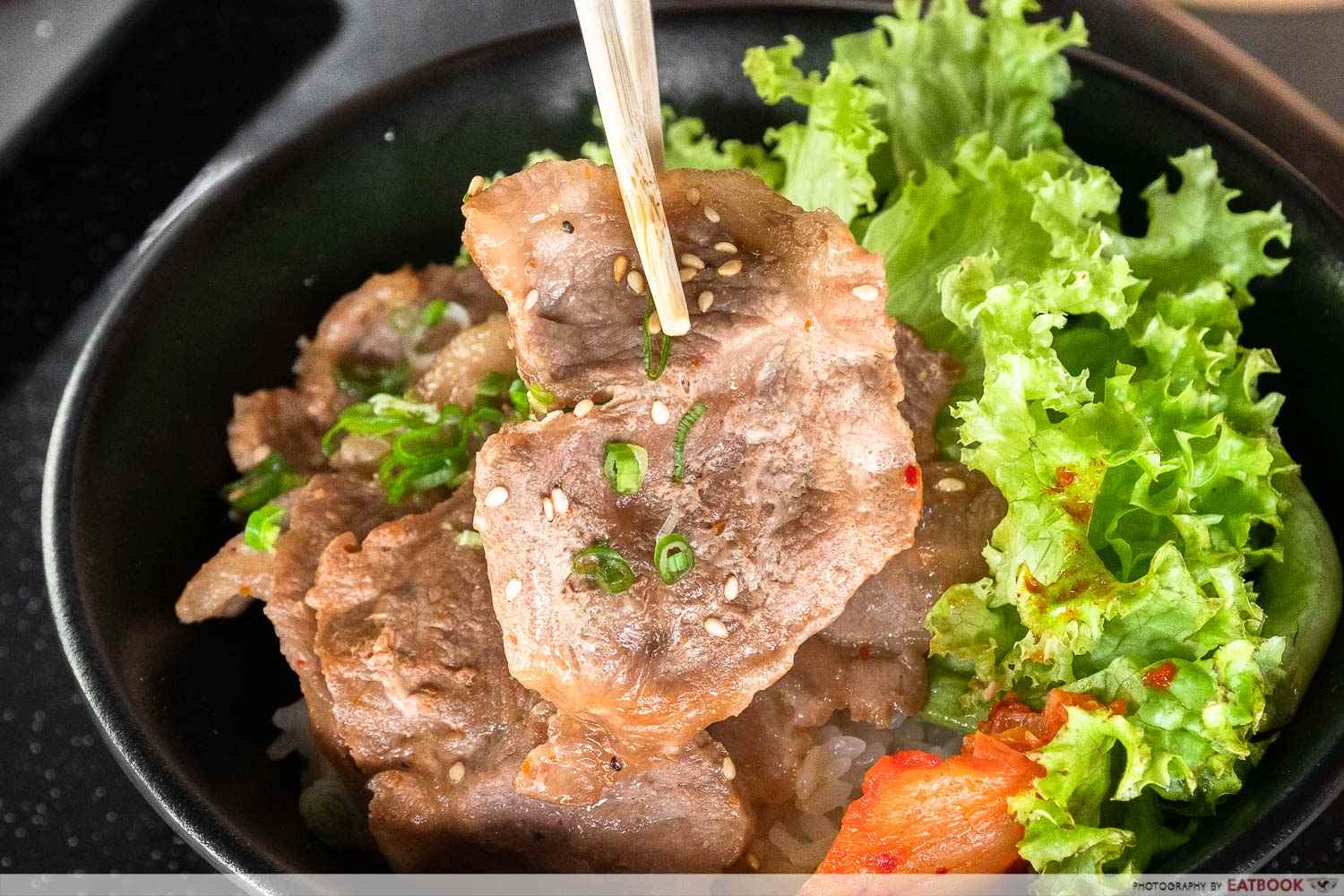 I could really tell that the pork was of premium quality as it was flavourful on its own even without any sauces. Another point to note is that they used Japanese short-grain rice, which is much fluffier than our regular jasmine white rice. I liked how the rice was drizzled with their original sauce to add flavour, but the pork in this bowl was a little tough for my liking.
Ambience at Wano Niku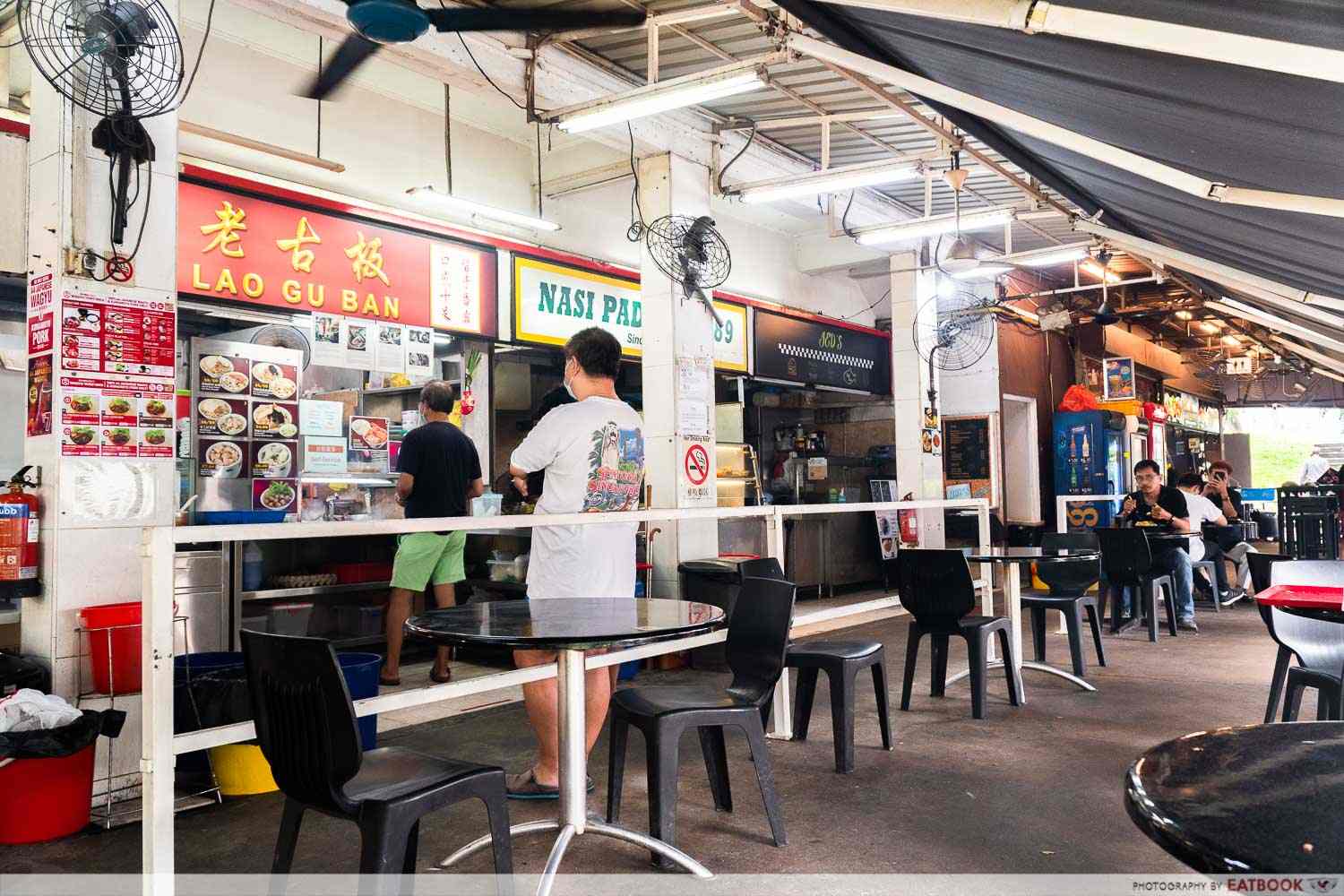 To get to the coffeeshop, it takes about 10 minutes to walk from Tanjong Pagar MRT Station. If you're driving there, there are parking lots right next to the coffeeshop. Since the stall is in the CBD, it was fairly convenient for us to get to. However, we almost missed it because it was hidden away in a small coffee shop.
The space is quite small, so I would imagine that large groups of five would not be able to dine here if the coffeeshop is crowded. Nonetheless, we noticed that even during lunch hours, there were more people opting for takeaway instead of dine-in. 
The verdict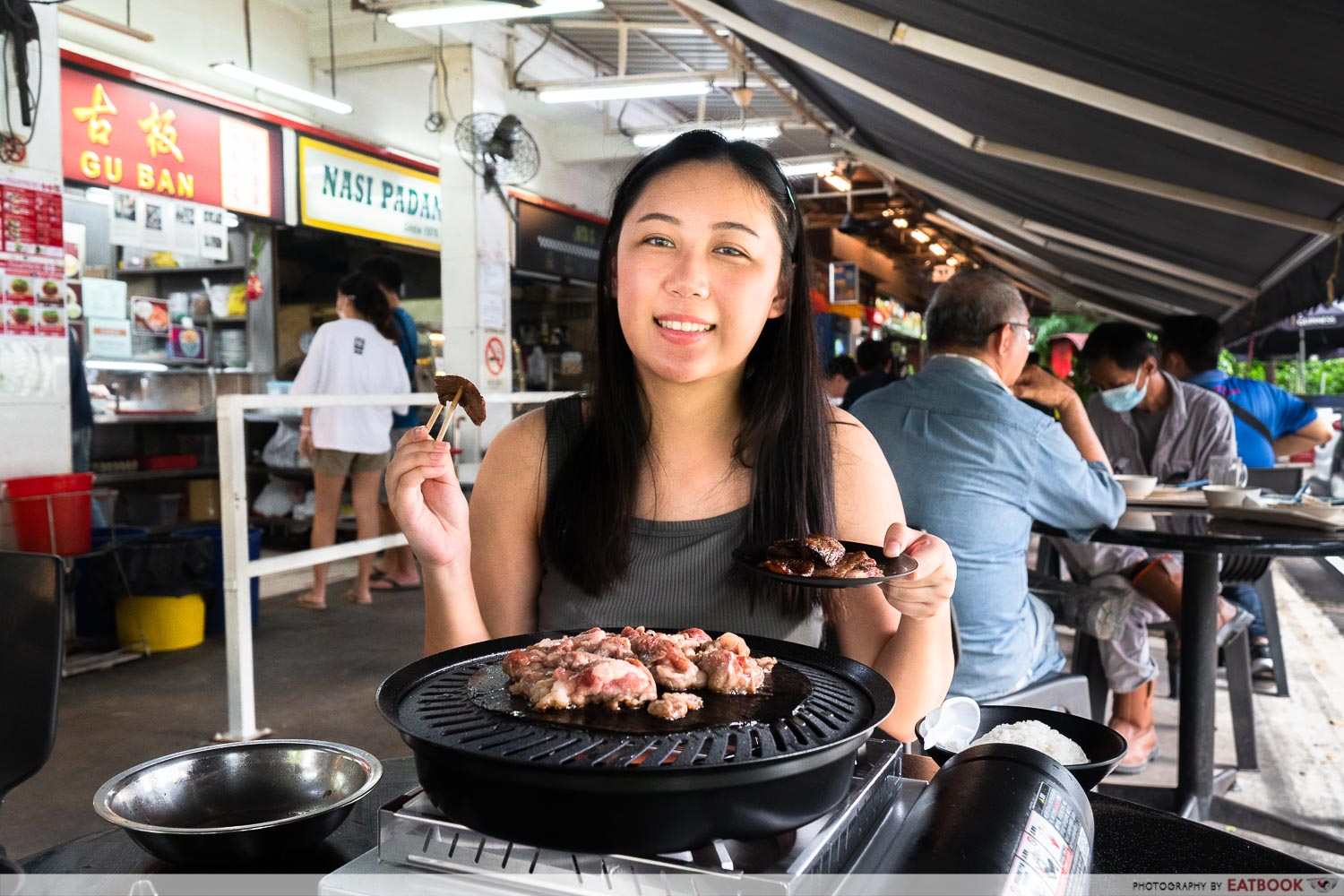 Although the portion size for the meats could be improved, I would definitely return for the food and experience. I've had similar cuts of meat before, but they were much more expensive than what Wano Niku offers here. If you are looking for a good Japanese barbecue spot with reasonable prices, this is definitely a place to visit. 
Other than Wano Niku, you can also check out our Yakiniku-Go review, located at Seletar mall, or Yakiniku Warrior review for barbecue meat platters.
Address: 243 Cantonment Road, Store 2, Singapore 089770
Opening hours: Tue-Sun 11am to 2pm, 5pm to 9pm
Tel: 8803 2961
Website
Wano Niku is not a halal-certified eatery.
Yakiniku Warrior Review: Singapore's First Yakiniku In A Coffee Shop Has Barbecue Meat Platters From $6
Photos taken by Emily Teu.
This is an independent review by Eatbook.sg
This article was originally written on 15 December 2021.
Wano Niku Review: Japanese-Owned Hawker Stall With A4 Wagyu Yakiniku And More From $5 Nett
Wano Niku Review: Japanese-Owned Hawker Stall With A4 Wagyu Yakiniku And More From $5 Nett -

7.5/10
Summary
Pros
– Good quality meat
– Affordable
Cons
– Location is a bit far
– Limited seating as the place is small
Recommended dishes: Premium Karubi A La Carte ($10)
Opening hours: Tue-Sun 11am to 2pm, 5pm to 9pm
Address: 243 Cantonment Road, Store 2, Singapore 089770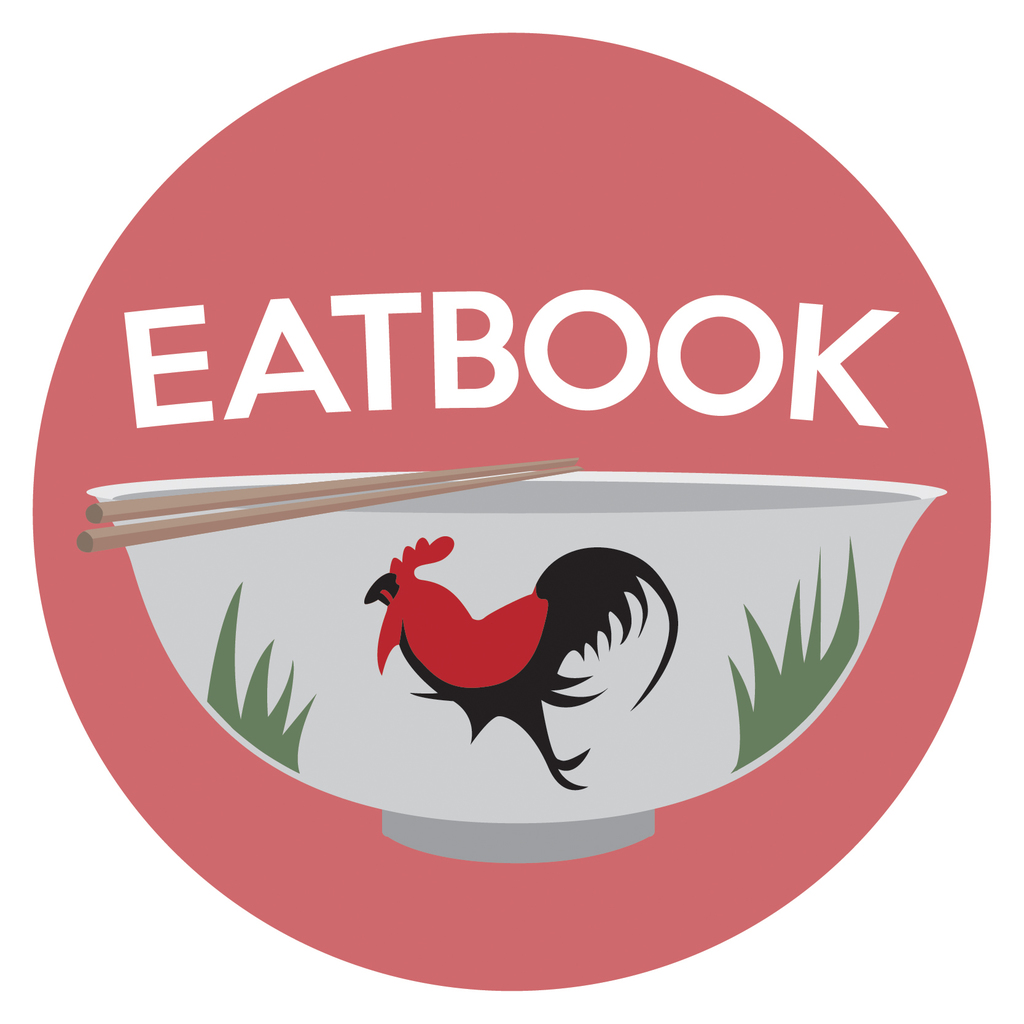 Drop us your email so you won't miss the latest news.