Yong He Eating House at Geylang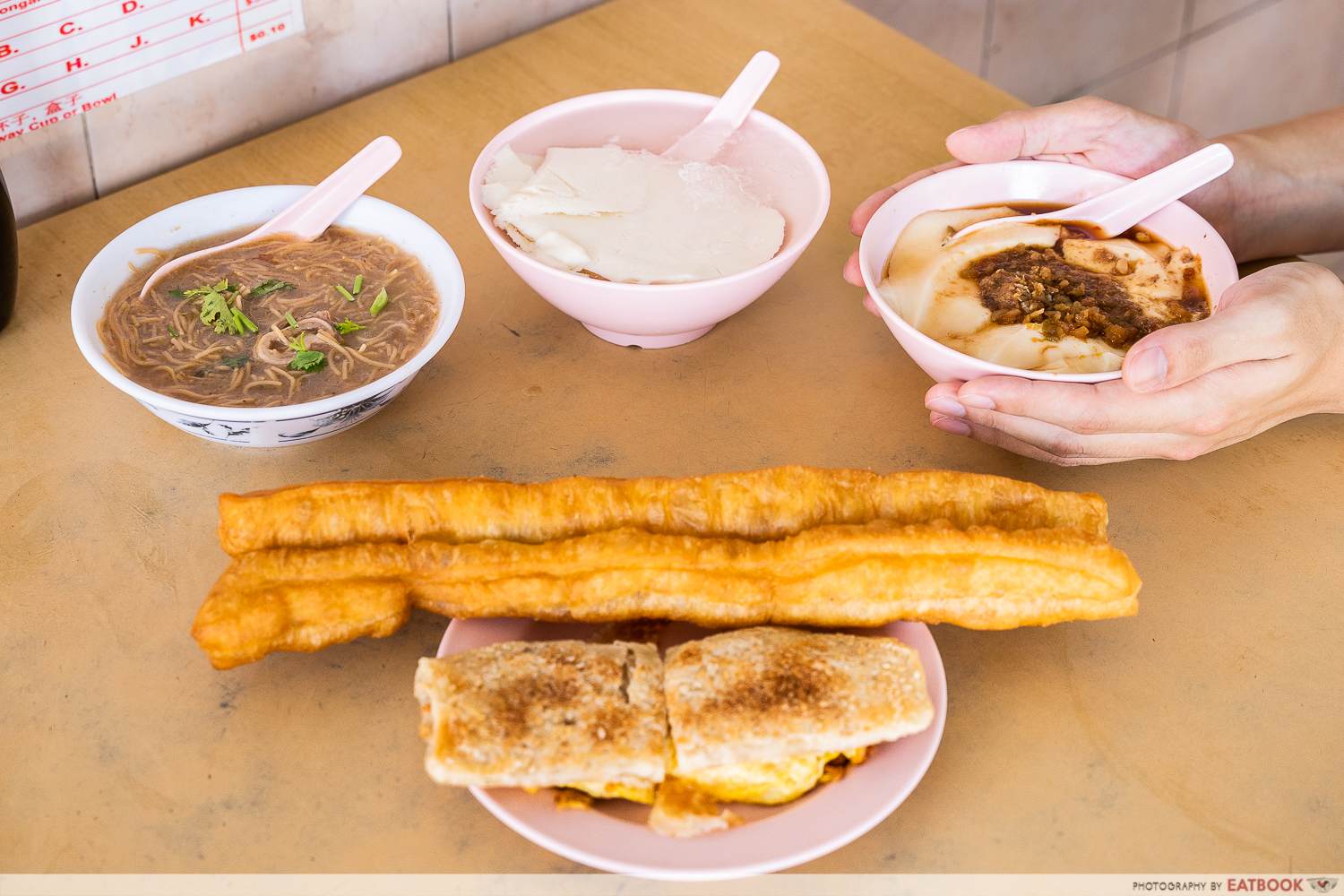 Supper places are aplenty in Singapore, but Taiwanese supper spots are far rarer. That unique selling point has made Yong He Eating House, an eatery in Geylang that serves up Taiwanese fare round the clock, a popular destination among night owls.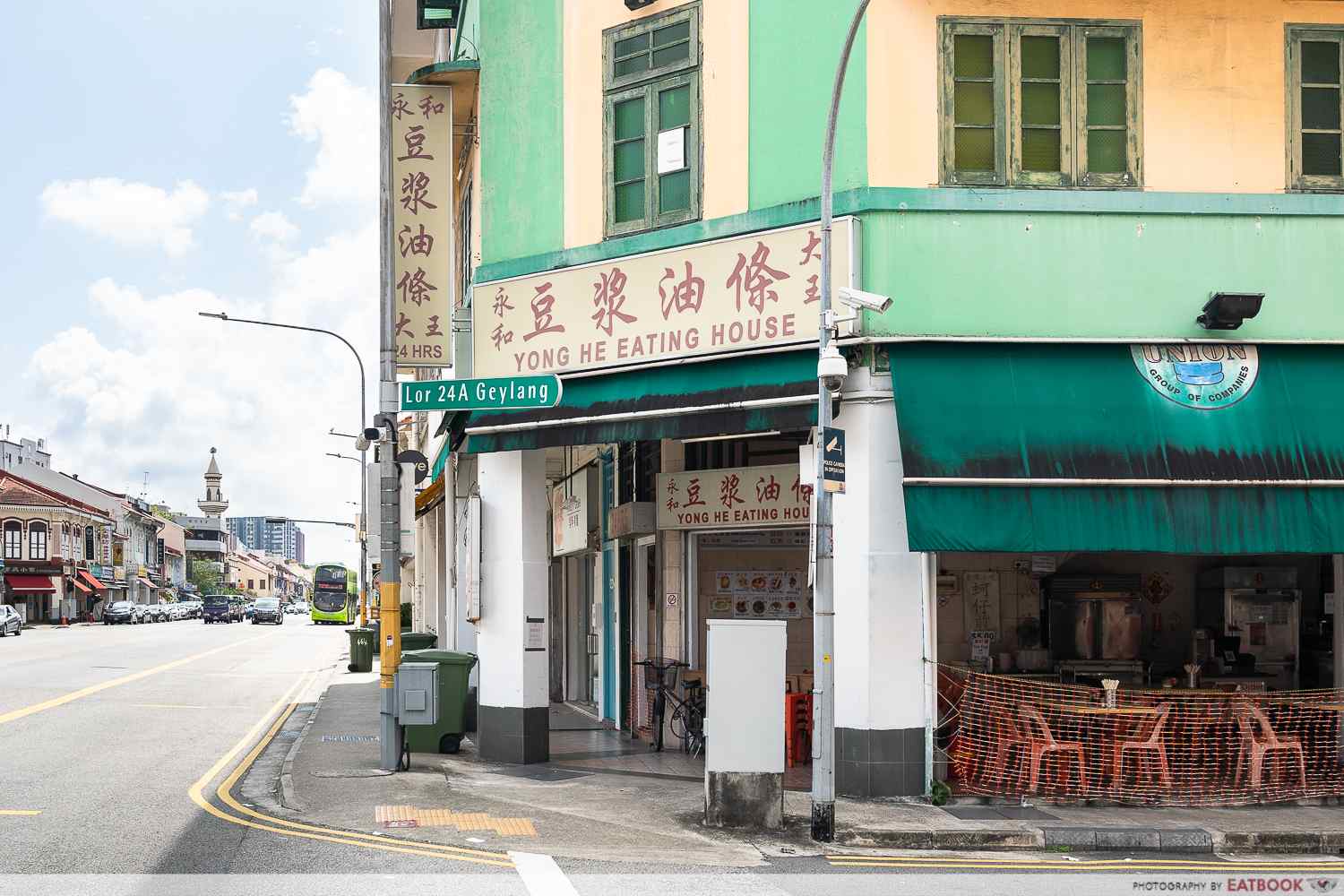 I had supper at Yong He a few years ago, but if memory serves, I found the food there to be underwhelming. Nonetheless, I decided to visit the eatery once more to see if things have since improved.
Popular Taiwanese Eatery Yong He Eating House To Open In Jurong, Toa Payoh, And Sengkang
Food at Yong He Eating House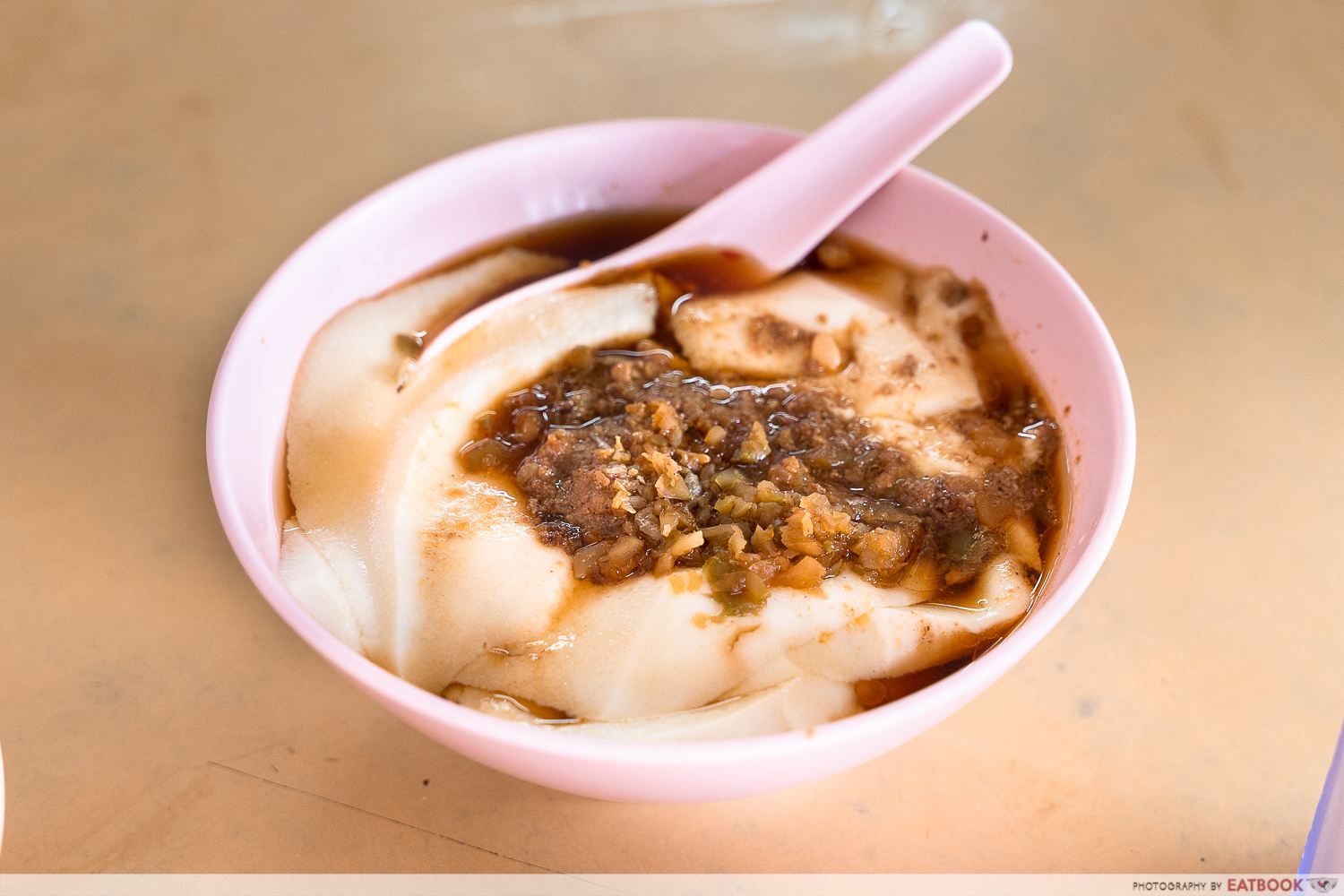 To start, we went for the most eye-catching dish on Yong He's menu: the Saltish Bean Curd ($2.80).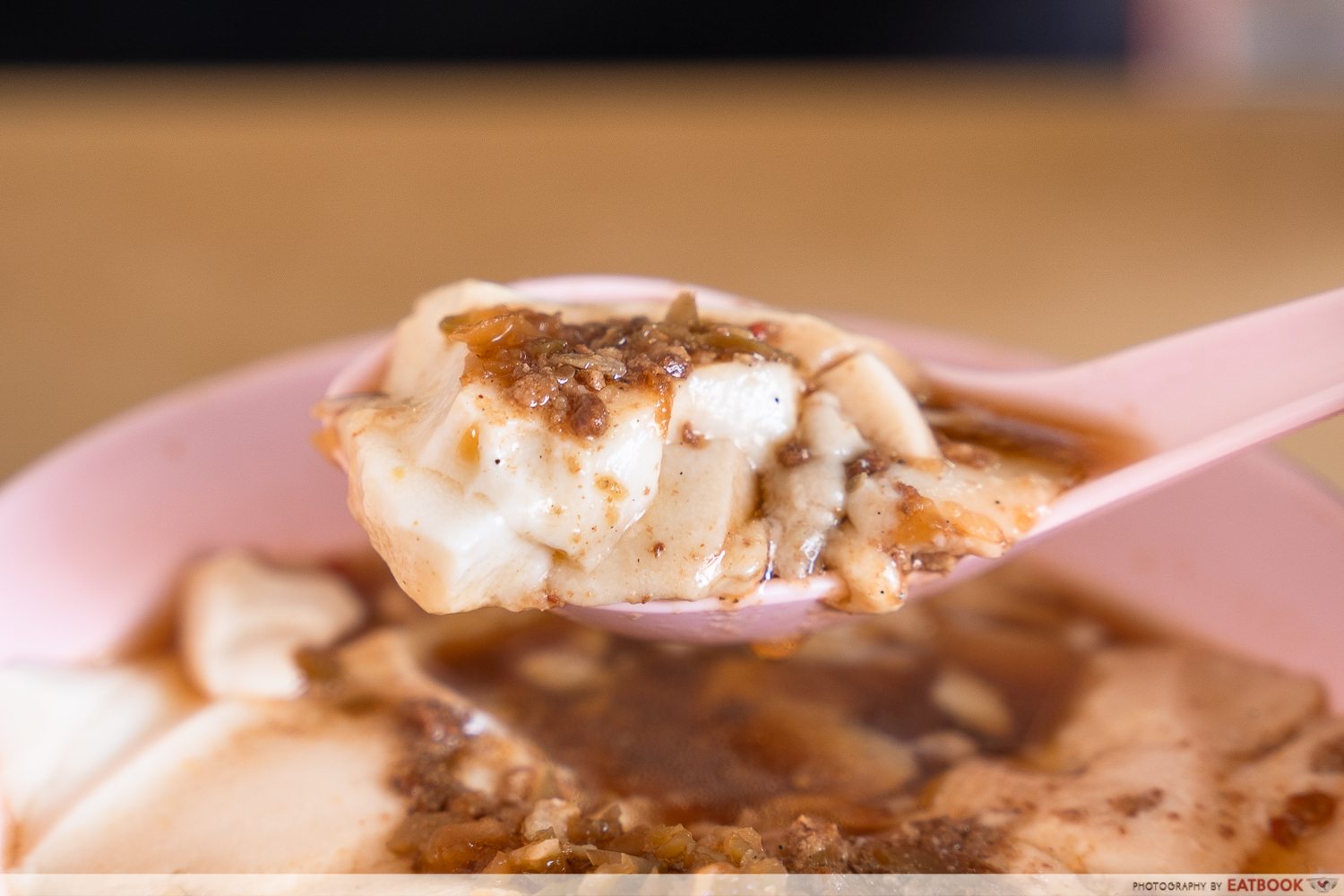 The salty beancurd is a fascinating dish. A soya sauce mix is added to chilled beancurd and topped with minced meat, spring onions, preserved vegetables, and dried shrimp. The result is a savoury version of the classic tau huey dessert.
While I certainly enjoyed the dish for its novelty factor, I found myself wishing the beancurd was a tad sweeter, such that it would give the dish a more discernible sweet and salty contrast.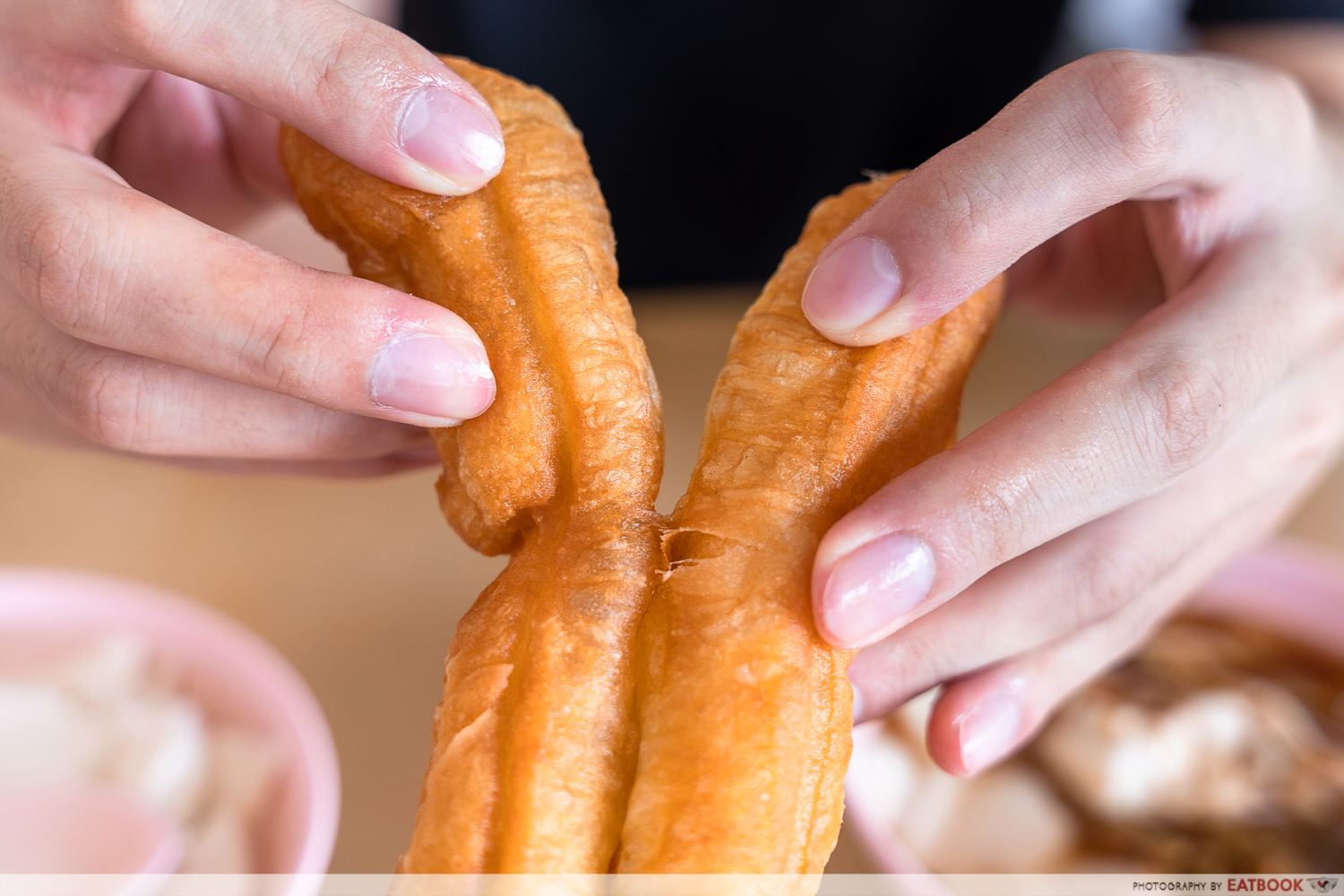 The You Tiao ($1.80), however, was disappointing. I was expecting a nice crisp to each bite, but instead I was met with a slightly hard exterior that gave the fried dough a dull texture. Worse still, it had an oiliness that was just unpalatable to me, so I had to dunk it into the beancurd to salvage things—which it did, to some extent.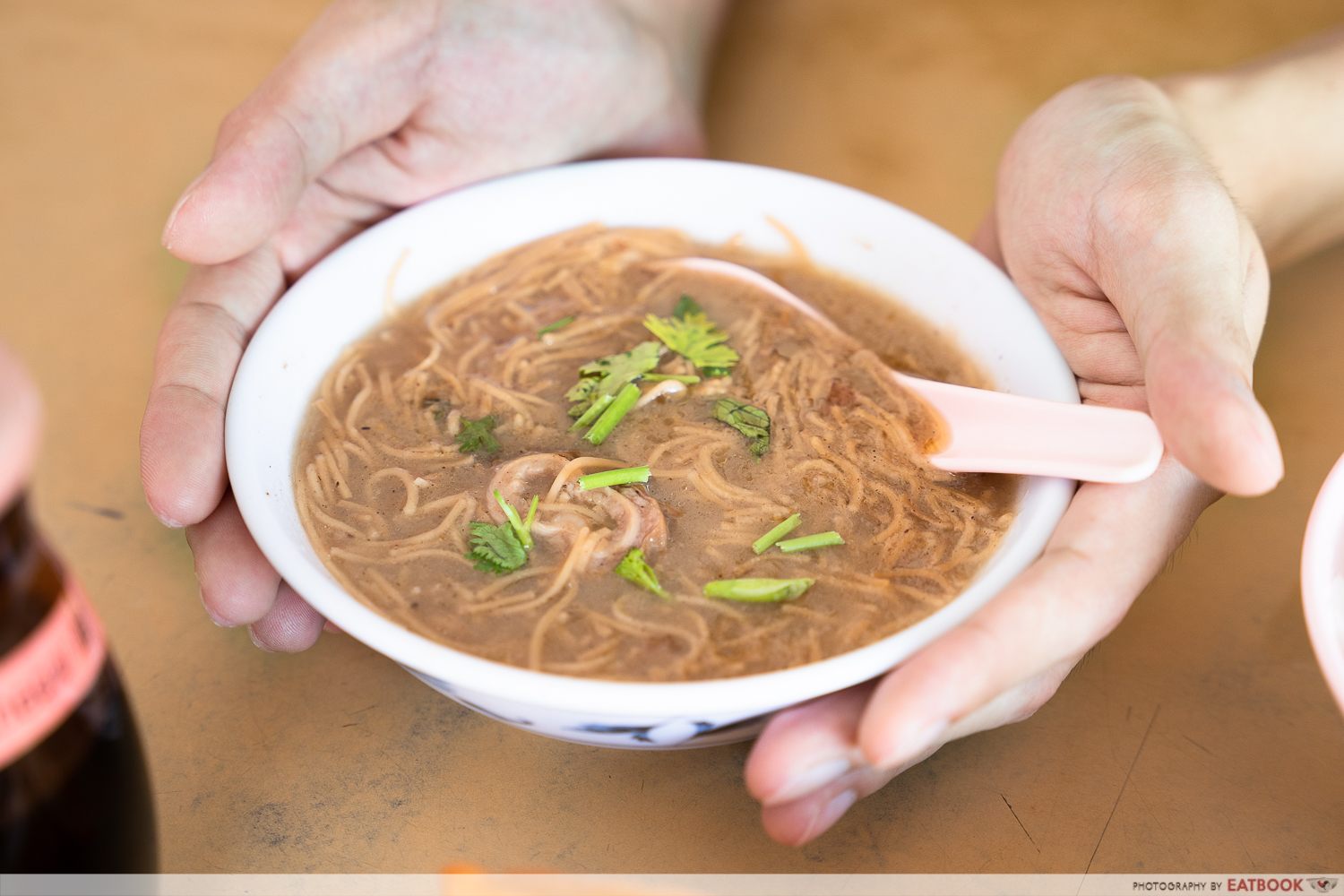 The Taiwan Noodles ($4.80) were up next. The dish consisted of pork intestines, chopped coriander, and of course, vermicelli noodles in a bonito-flavoured broth.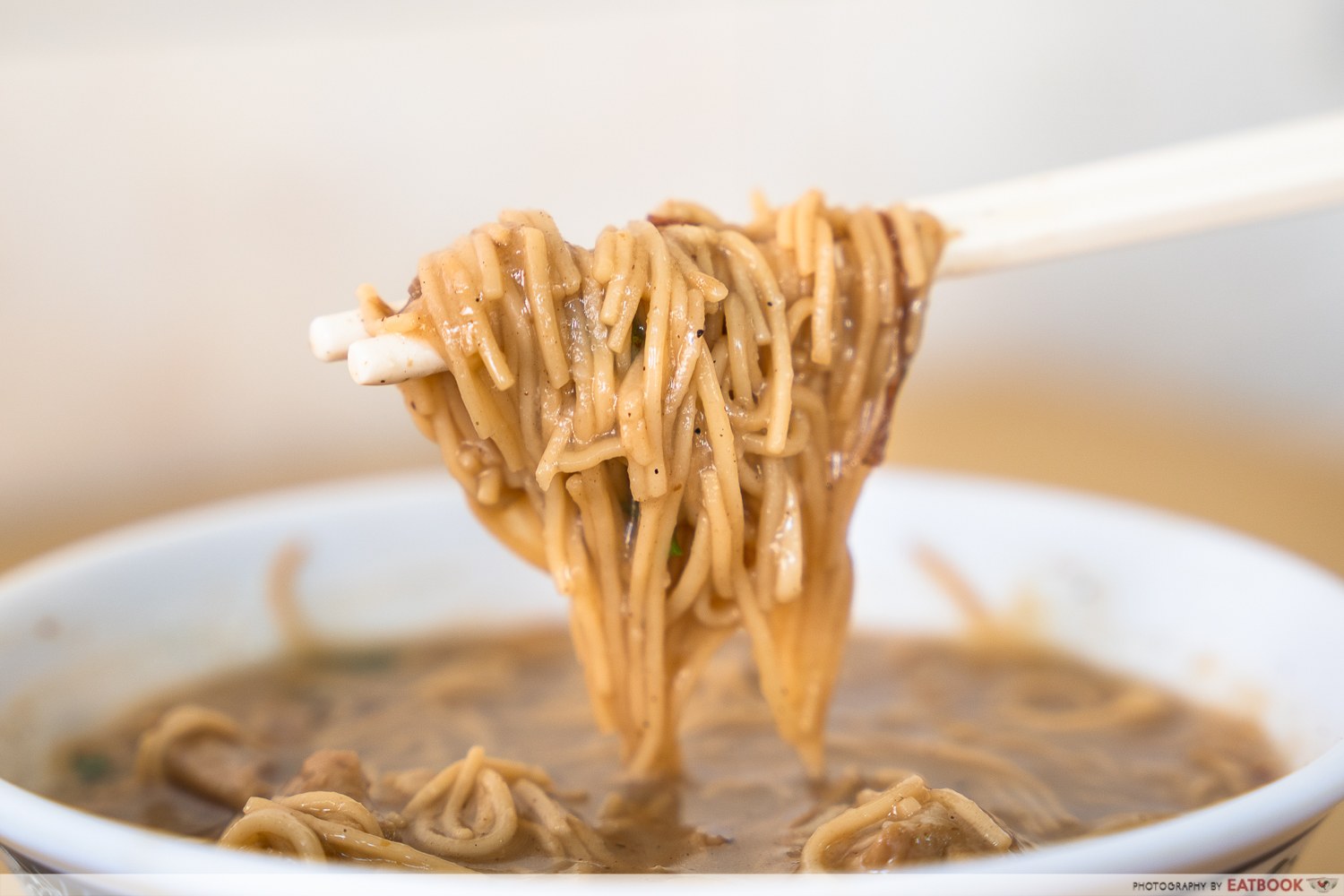 Unfortunately, the mee sua was another letdown. The broth was somehow bland and had a bad aftertaste, while the noodles were overly starchy. Luckily, the pork innards didn't have a bad smell, so that's one decent thing about the dish. And you can always add some trusty vinegar to bolster the flavours.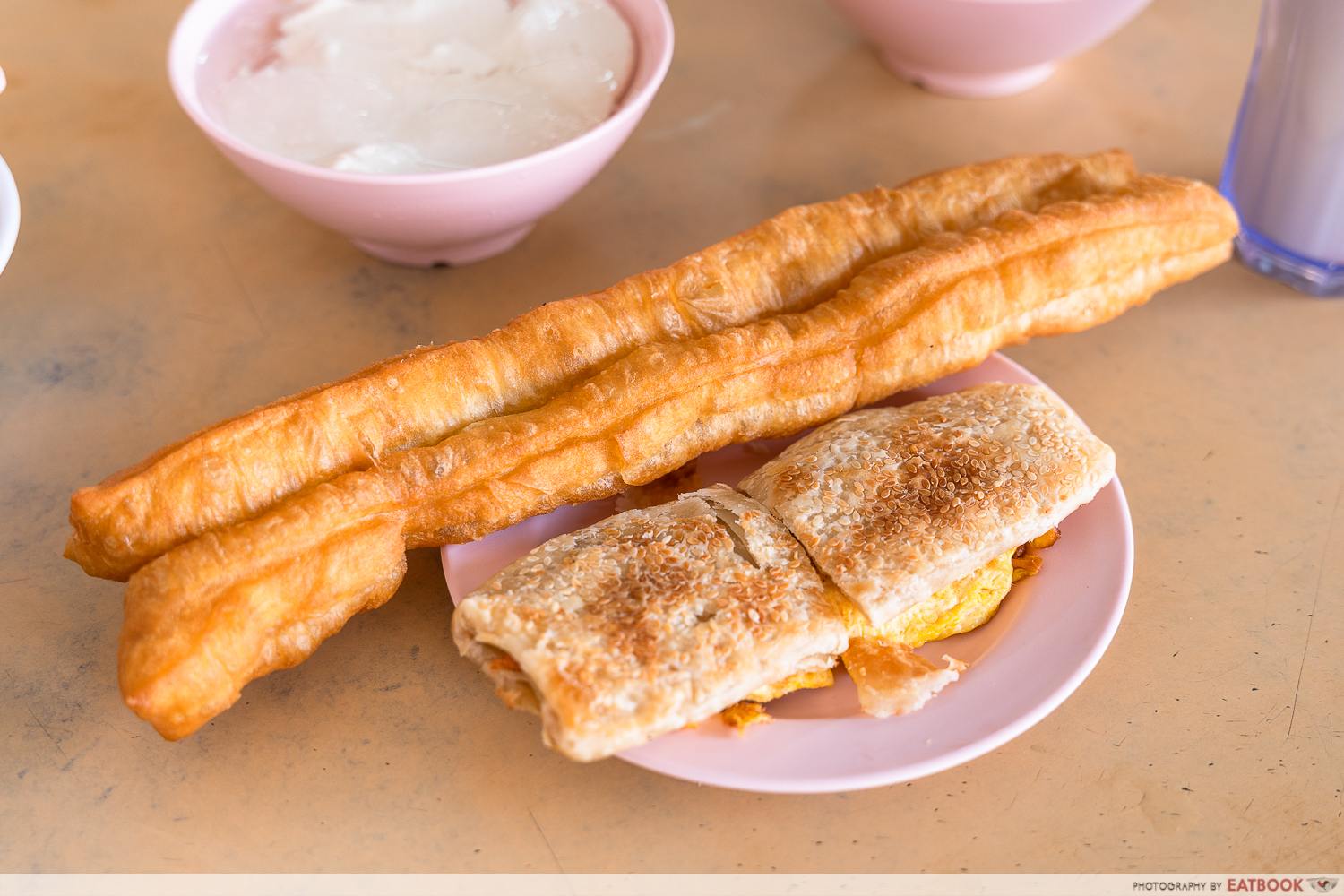 After the previous two letdowns, I approached our last dish, the Toasted Bun with Meat Floss and Eggs ($3.50), with some trepidation.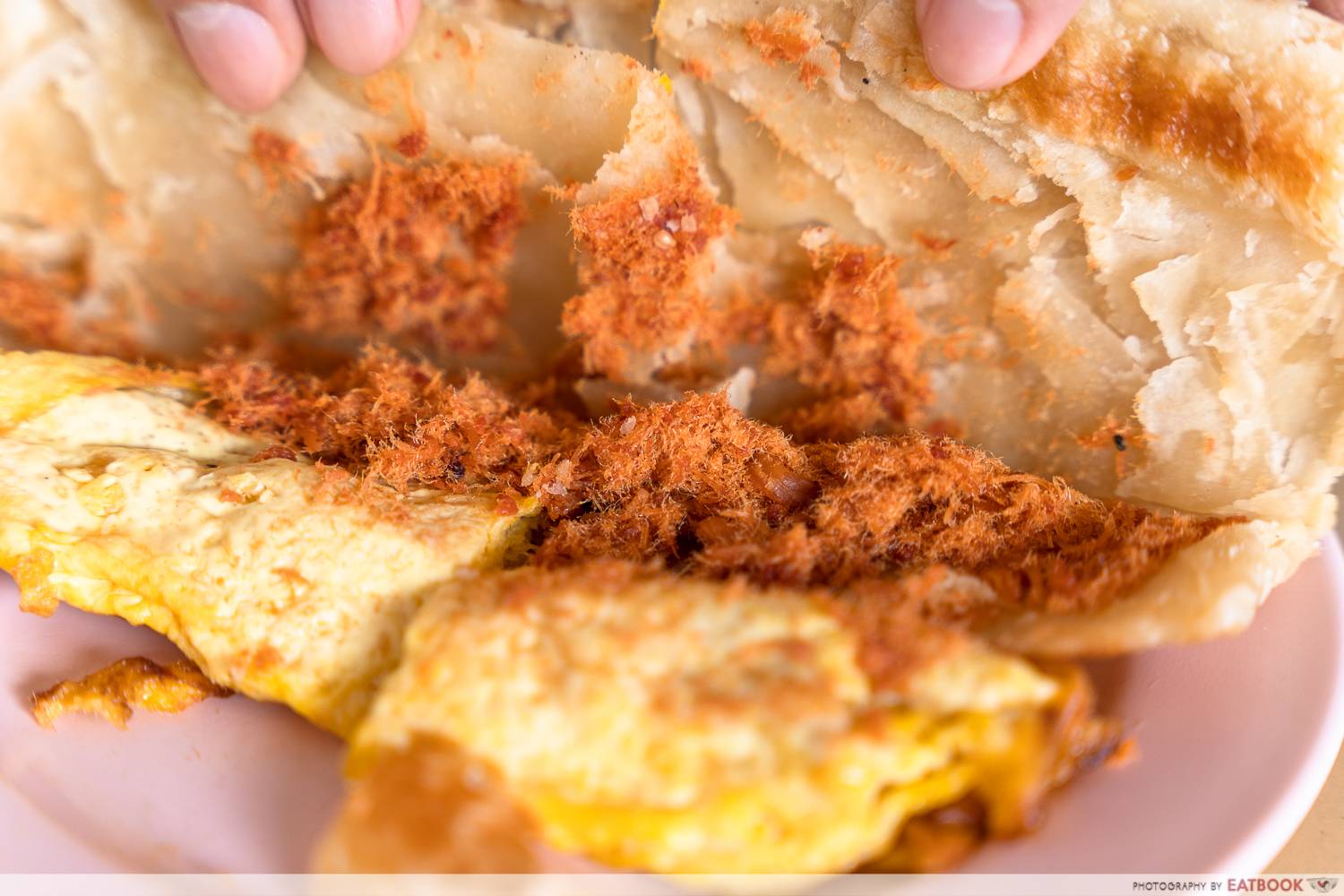 This dish wasn't all that bad. The hard texture that plagued the you tiao was present in the toasted bun, but the omelette was fluffy enough to prevent each mouthful from feeling like a slab of sturdy dough. Flavour-wise, the egg went well with the fragrant meat floss for a balanced, savoury taste.
Ambience at Yong He Eating House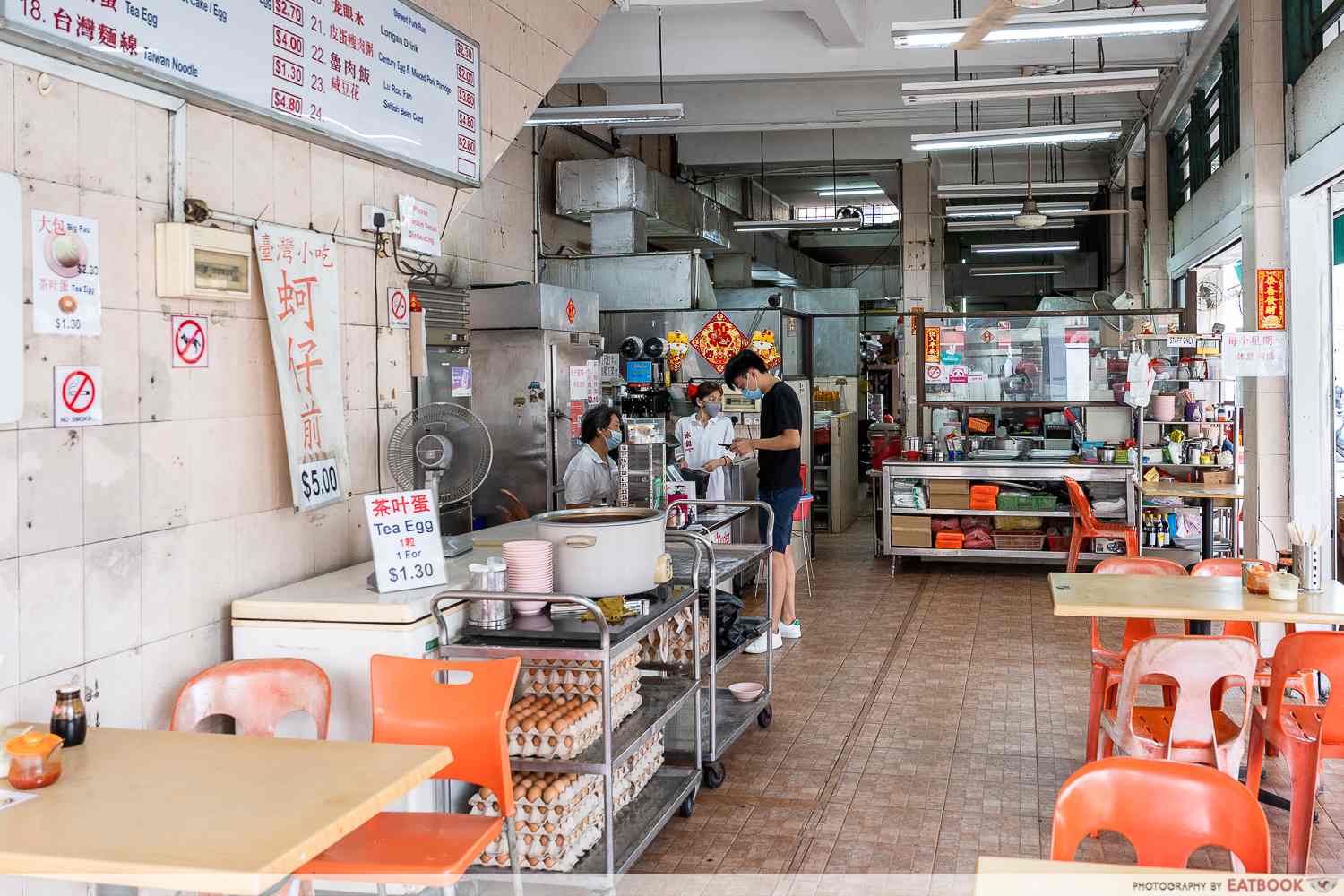 Some may find the interiors at Yong He Eating House to be run-down and shabby, but I thought the place had a quaint charm, like an 80s Taiwanese joint frozen in time. Arriving there in the wee hours of the night gives the place an even greater sense of limbo, so Yong He may pique your interest if you're into that sort of no-frills setting.
If you aren't heading down when all the buses and trains have stopped operating for the day, it may be helpful to know that Yong He is a seven-minute walk from Aljunied MRT Station.
Geylang (Hamid's) Briyani Stall Review: Three-Generation Briyani Stall With 58-Year-Old Recipe
The verdict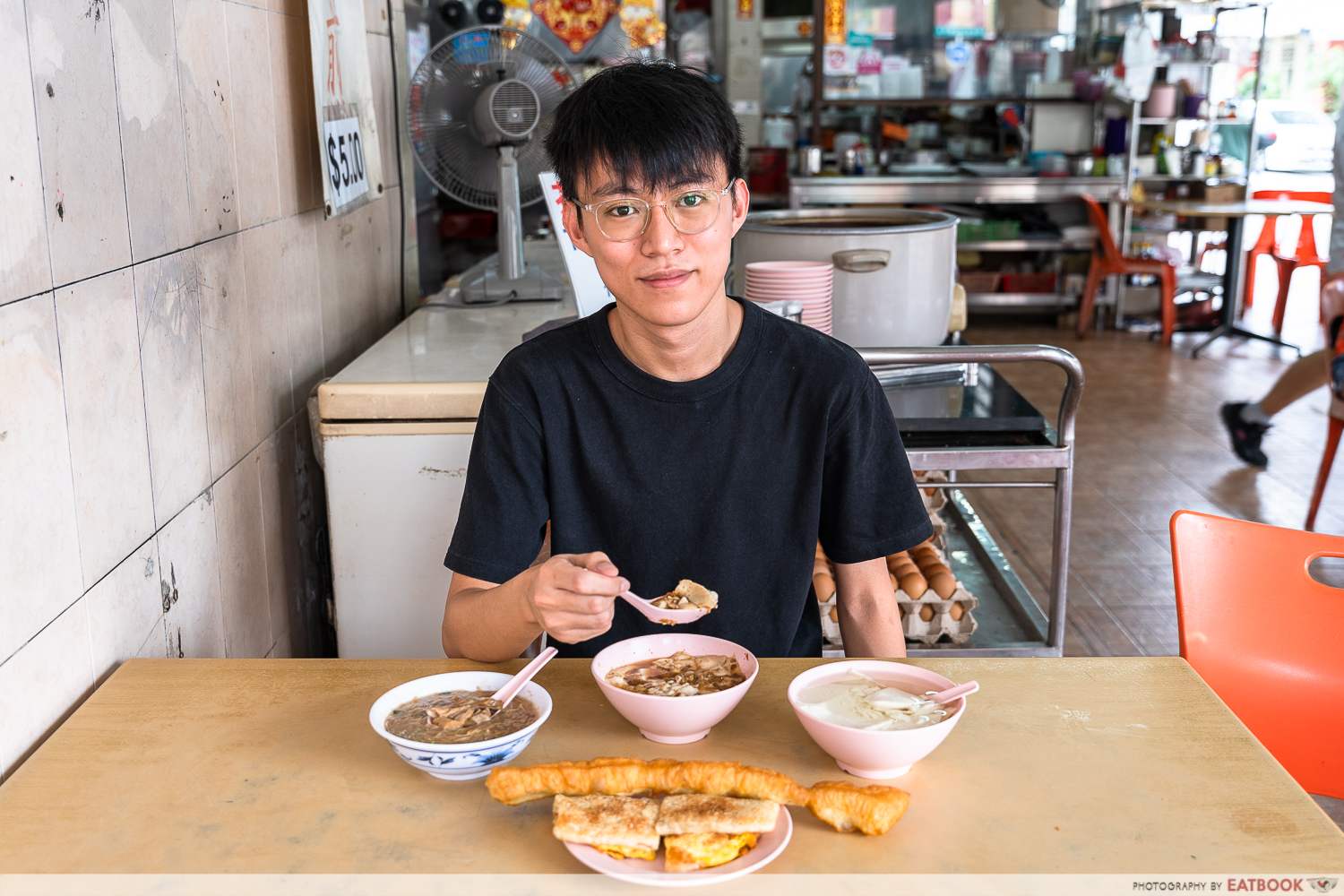 While Yong He Eating House has a couple of unique factors—24/7 Taiwanese eatery, salty beancurd, rustic ambience—very little of that has to do with the quality of their food. It's hard to justify dining there if all you're looking for is a good meal. If you're really craving Taiwanese food at two in the morning, then go ahead; but if not, you're better off looking elsewhere.
If you're looking for actually good Taiwanese eateries, check out our Want Food Taiwanese Delights review. For a decent supper spot worth trying, read our Burgerprek review.
Address: 458 Geylang Road, Lorong 24A Geylang, Singapore 389417
Opening hours: Tue 7am-12am, Wed-Sun 24/7
Website
Yong He Eating House is not a halal-certified eatery.
Want Food Taiwanese Delights Review: Cosy Cafe With Lu Rou Fan And Oyster Mee Sua Below $10 In Chinatown
Photos taken by Zadelin Wong
This is an independent tasting at Yong He Eating House. 
Yong He Eating House Review: 24/7 Taiwanese Eatery With Salty Beancurd In Geylang
Yong He Eating House Review: 24/7 Taiwanese Eatery With Salty Beancurd In Geylang -

5.5/10
Summary
Pros
– 24/7 Taiwanese food in a quaint location
– Saltish Bean Curd was an interesting dish
Cons
– You Tiao was tough and oily
– Taiwan Noodles were too starchy and bland
– Overall quality of food was not very good
Recommended dishes: Saltish Bean Curd ($2.80)
Opening hours: Tue 7am-12am, Wed-Sun 24/7
Address: 458 Geylang Road, Lorong 24A Geylang, Singapore 389417