YouFu Fried Hokkien Prawn Noodle opens at Chinatown Complex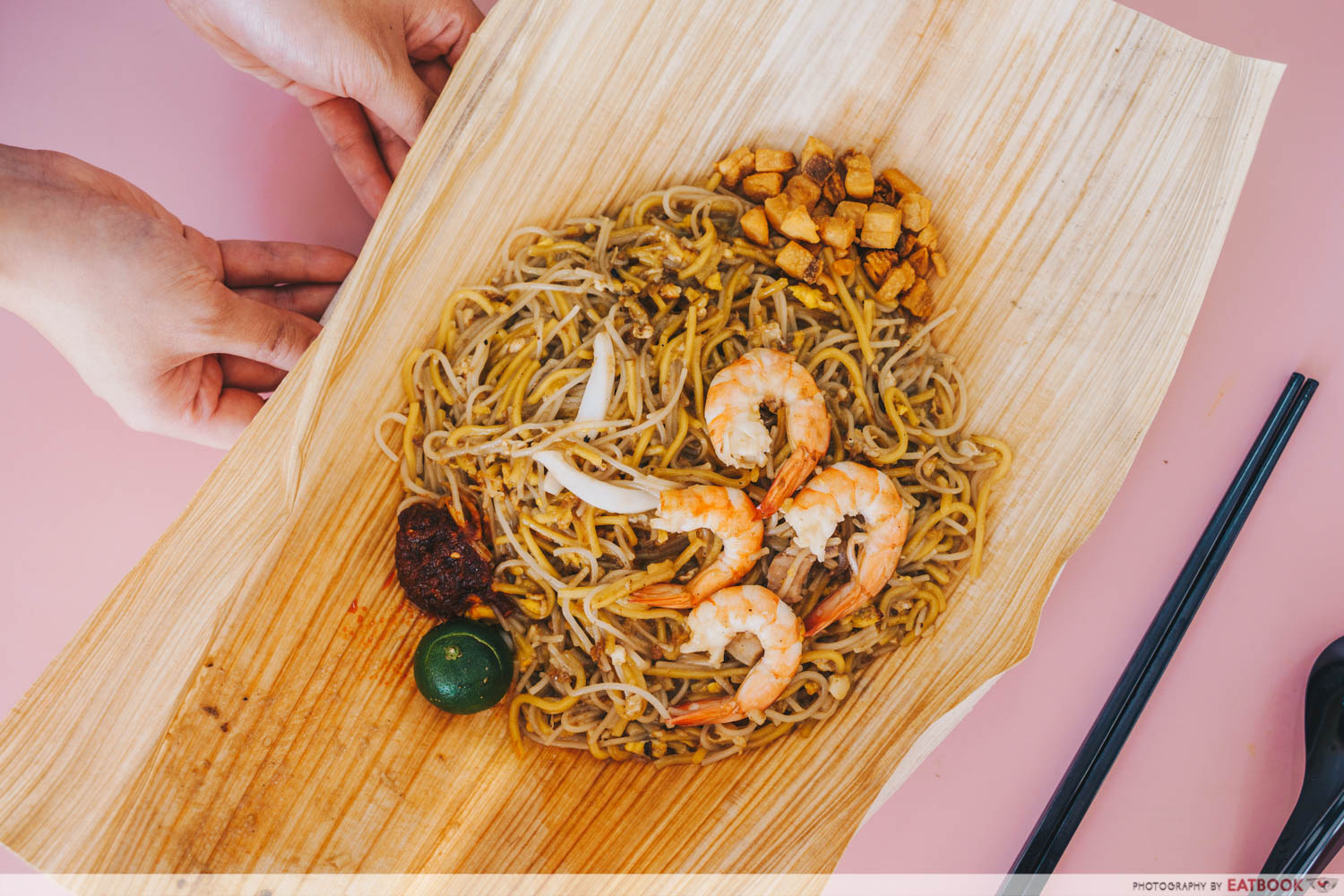 If you're a hokkien mee stan, there's a good chance you've heard of or tried YouFu Fried Hokkien Prawn Mee. The Golden Mile Food Centre stall was visited by us a few years ago, and at the time, we found it to be superb—our writer even said that it "could be the new best hokkien mee in Singapore". The continuing popularity of YouFu has led to the opening of a Woodlands outlet. Recently, the stall owners' father has also set up a stall under the same name at Chinatown Complex.
YouFu Fried Hokkien Prawn Mee Review: Young Hawker Makes Waves At Golden Mile Food Centre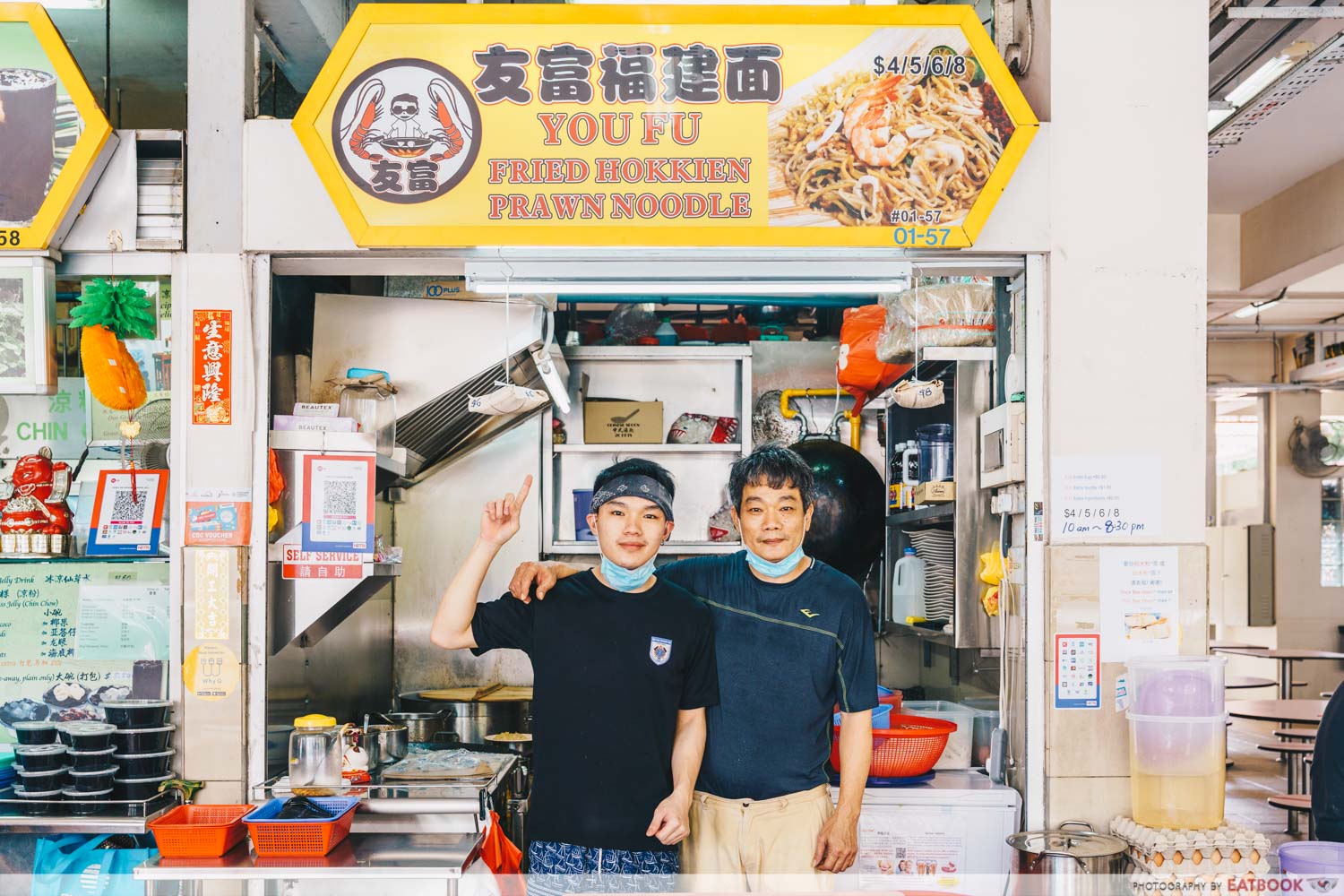 YouFu is run by two brothers, Mitchell and Andre, and they currently have two outlets: Golden Mile and Woodlands. This new Chinatown stall is opened by their father.
YouFu Fried Hokkien Prawn Mee Review: Young Hawker Makes Waves At Golden Mile Food Centre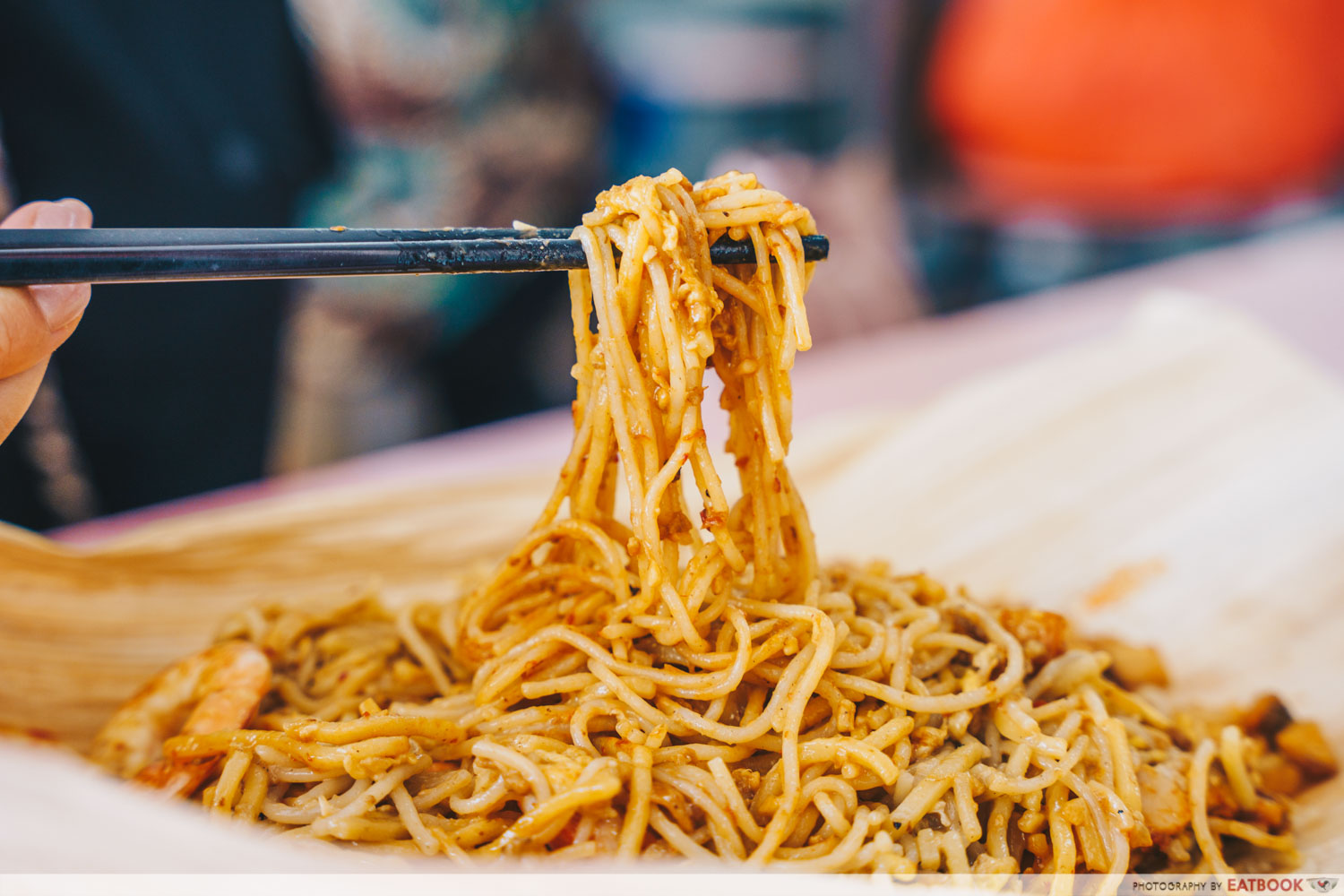 A plate of Fried Hokkien Mee here starts from $5. YouFu's Golden Mile and Woodlands stalls offer hokkien mee with an impressive wok hei imbued in each strand of noodle. These items are also fully immersed and coated with the rich flavours of the stock, creating a luscious and delicious coating. We've yet to visit their father's new Chinatown stall, but according to insider info, his hokkien mee is said to be different from his sons' rendition.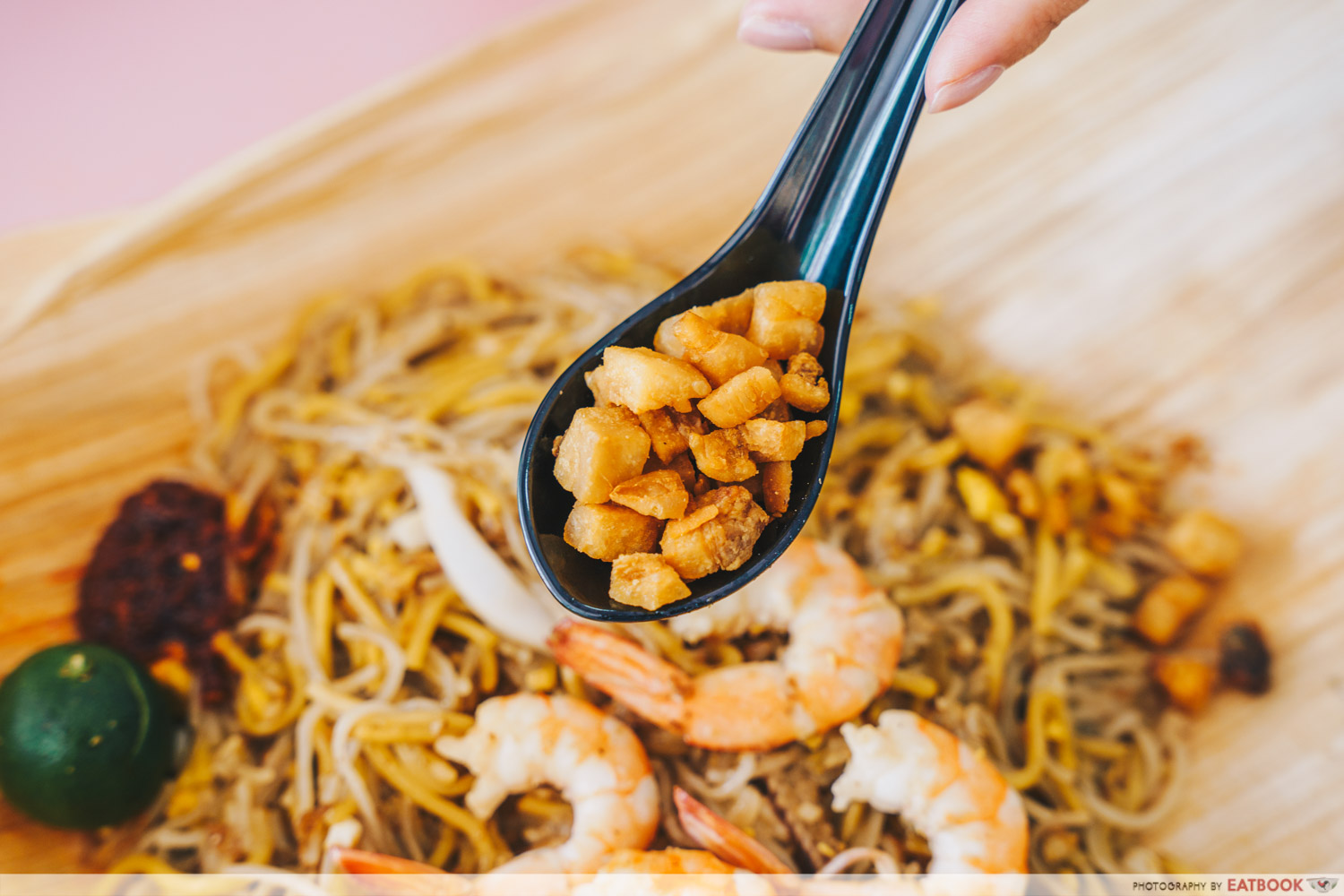 YouFu's lard adds plenty to the dish, too. They possess a delightful crispness and airiness, and are seasoned to perfection. Combined with the piquant chilli, the whole plate is just full of flavour.
The fresh seafood, pork slices, and other ingredients complete this excellent plate of hokkien mee. The next time you're in the Chinatown area and are looking for a good noodle dish to eat, make sure you check out YouFu's latest outlet!
For another famous hokkien mee stall to check out, have a look at our Nam Sing review. For another great Chinatown Complex stall, read our Lian He Ben Ji Claypot Rice review.
Address: 335 Smith Street, #02-186, Chinatown Complex, Singapore 050335
Opening hours: Tue-Sun 11:30am to 8:30pm
Website
YouFu Fried Hokkien Prawn Noodle is not a halal-certified eatery.
Nam Sing Review: Famous Hokkien Mee Hawker That Has Been Around Since 1963
Photos taken by John Lery Villanueva.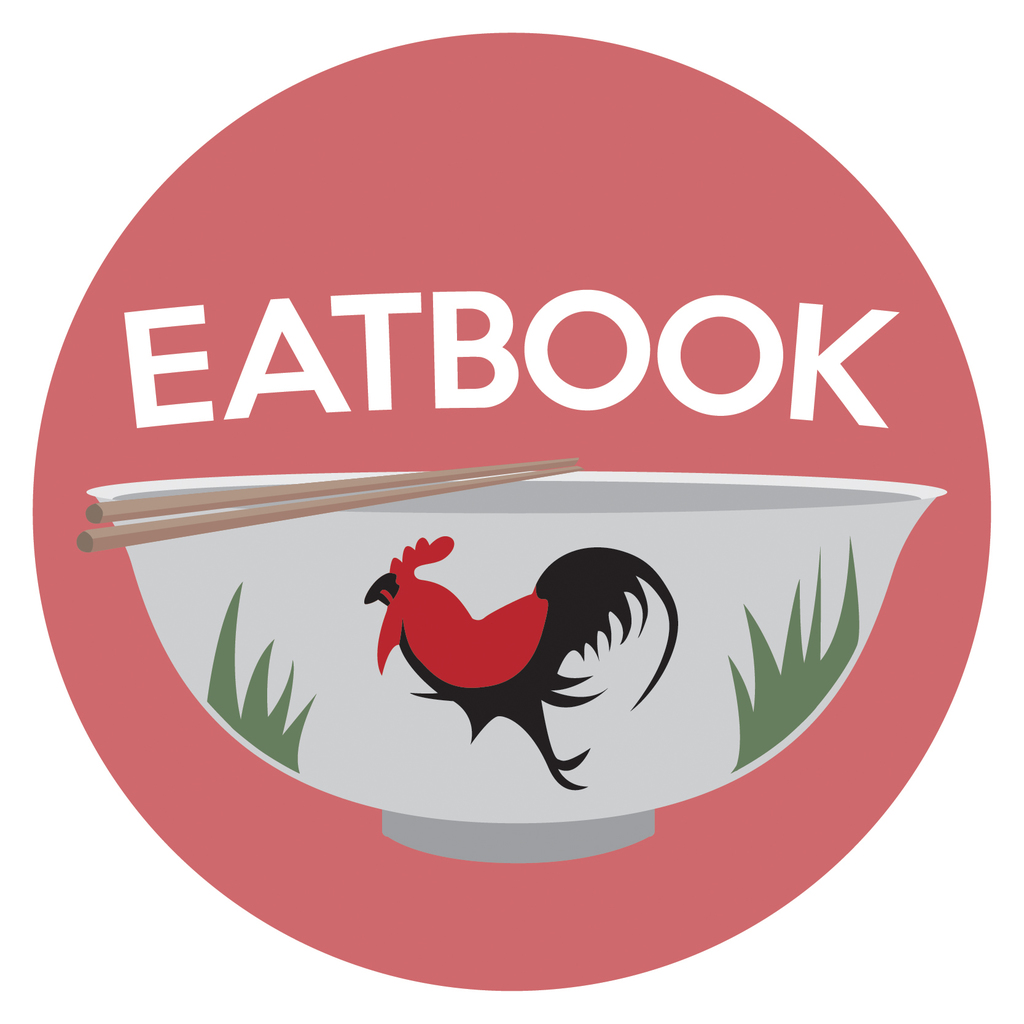 Drop us your email so you won't miss the latest news.