Zoey's Diner at Compass One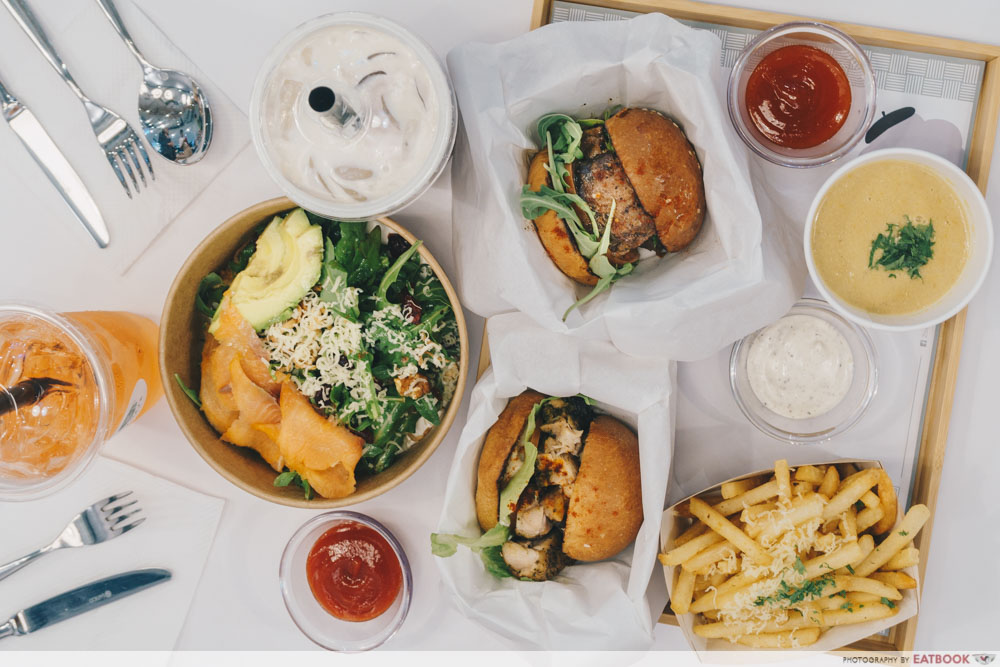 Residents of Sengkang will tell you that there's nothing exciting to eat in their bustling neighbourhood. Having spent two decades at this well-populated end of Singapore, I couldn't agree more. Hoping to change all that is Zoey's Diner.  
Opened earlier last month, this fast-dining concept stands out from the other chain stores in Sengkang with its creative burgers and interesting salads that are served inside a beautifully decorated restaurant.
Food at Zoey's Diner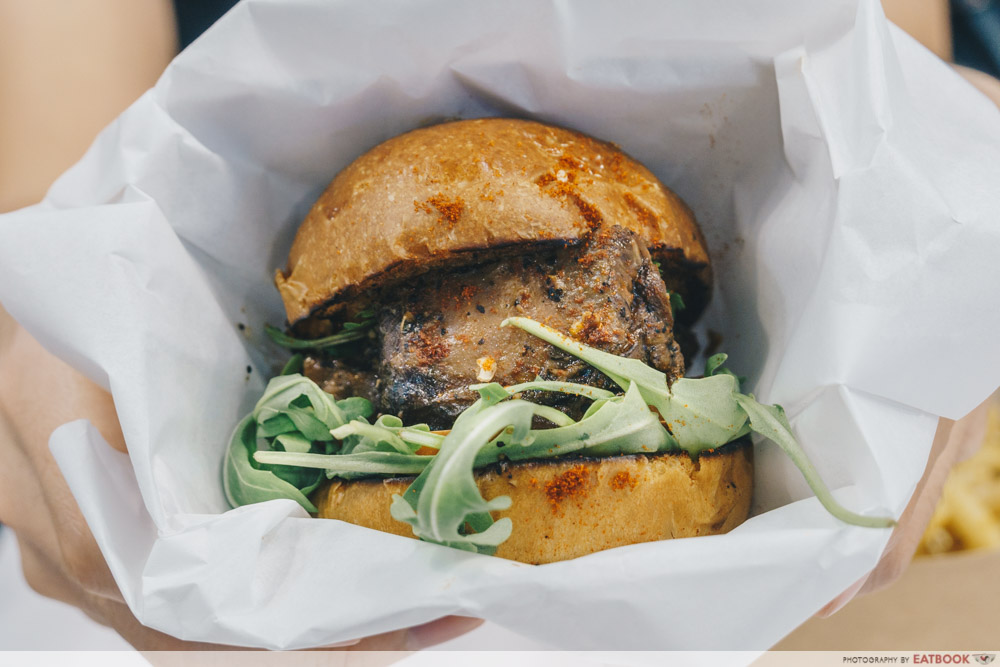 The two-month-old eatery serves up a wide range of exciting burgers, which they affectionately refer to as Baobae. This modern interpretation of a dainty Chinese bao and juicy Western burger features a plentiful selection of Asian-inspired fillings that are sandwiched between lightly toasted brioche buns.


We tried out a few of their best-selling items, and Pepper Braised Steak ($10.90) was the first. A thick chunk of Australian beef short rib is sous vide for 12 hours before being braised in a piquant black pepper sauce. The end result tastes something like McDonald's Prosperity burger, but with thick and gelatinous layers of beef fats that ooze out loads of lush beefy flavour. 
The fluffy brioche buns mop everything up well and give a nice bit of fluffiness that makes the burger exciting to chow on. The only thing that could be improved was the serving size. The Baobaes looked more like a slider and were too small for a filling meal. I would need at least two of them to be full.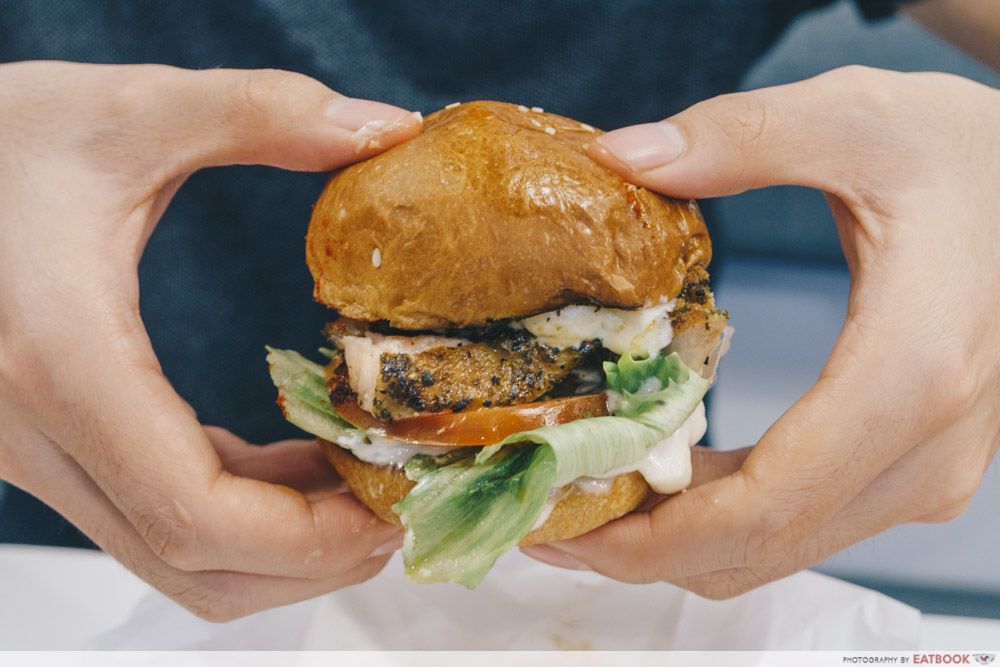 Zoey's Chicken Burger ($7.90) features a whole piece of grilled chicken thigh that's marinated in a secret blend of spices. It's then slathered with a generous serving of tangy garlic aioli to make for a tasty burger. The chicken thigh wasn't the largest but was one of the juiciest we have had in a long while.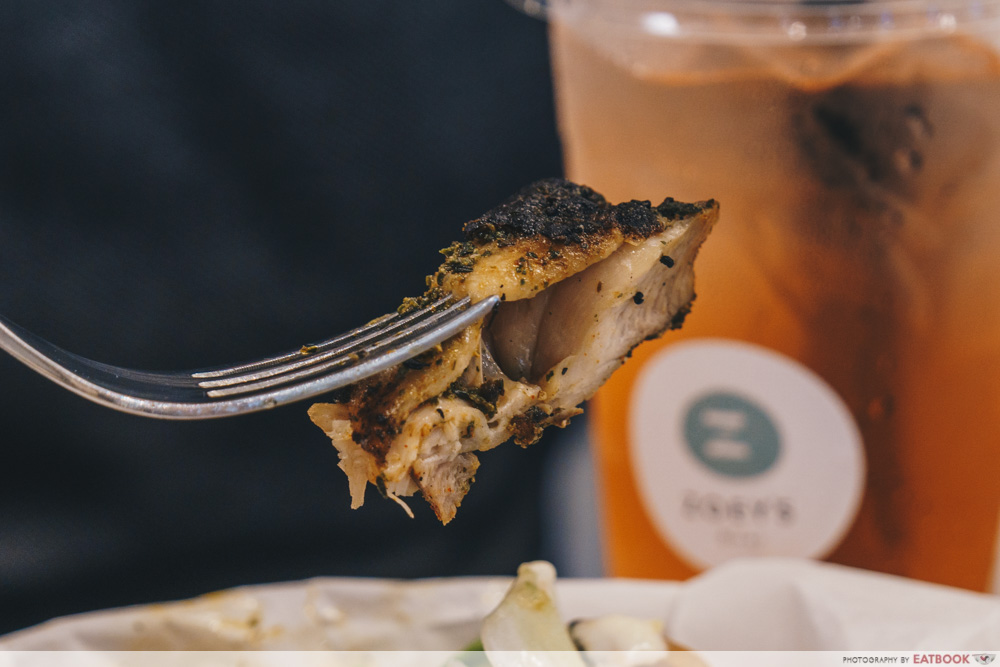 The succulent slices were cut into bite-sized pieces, making it easy to pick them up and enjoy separately. Again, I felt that all the components were executed well and combined beautifully together. However, the portion sizes came up short and I can't help but feel that it was a little overpriced.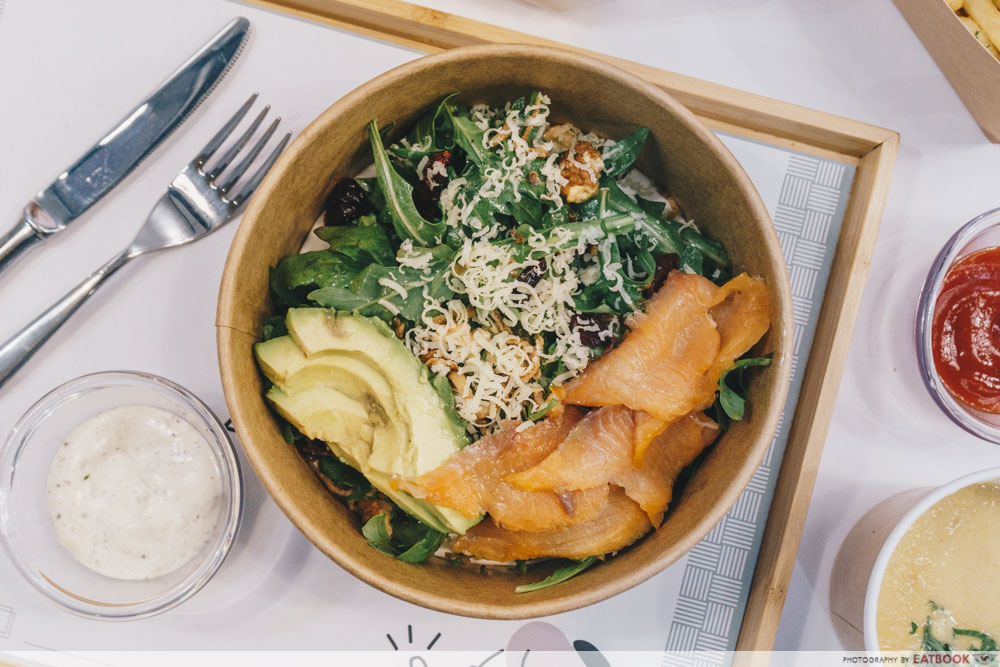 Salads made up the other half of their menu and we got the best-selling Avocado, Nuts & Berries With Salmon Salad ($8.90). Rocket leaves are tossed with a house-made raspberry vinaigrette, and sprinkled with dried cranberries and whole walnuts. Sliced avocadoes and a handful of smoked salmon slices are layered on top. 
I enjoyed the well-balanced vinaigrette and crunchy rocket leaves in this salad. However, I think that this salad would be better if there's an added touch of creativity and innovation to differentiate it from the regular salads out there. Still, it's the best place to get your salad fix in Sengkang.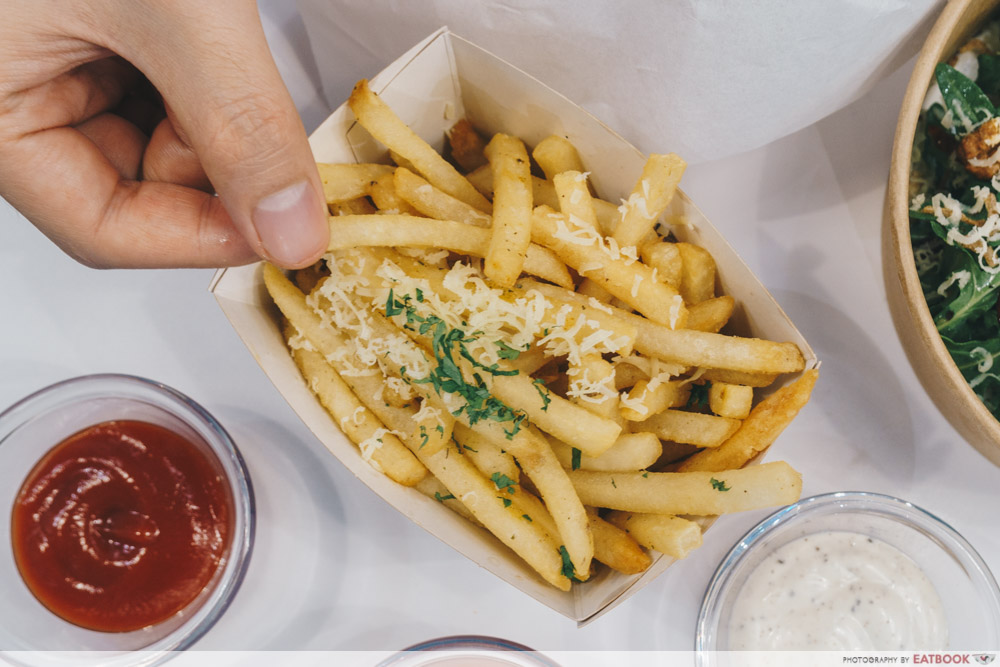 The Zoey's Truffle Fries ($7.90) was also executed well and came with an addictive truffle mushroom dip. The fries could have been thicker, but overall, this was a delicious serving of fries that wasn't drowning in truffle oil or grease.   
Set meals are available at an additional $2, and they come with a drink and a small portion of fries or salad.

Ambience at Zoey's Diner

What sets Zoey's Diner apart from all the other stores at Compass One is its lovely ambience. There's no other store that's as beautifully decorated as this comfy joint. 
While it's branded as a fast-diner concept, it exudes a cafe-like charm with pastel-coloured walls and tasteful furniture. 
The verdict
Zoey's Diner is a refreshing addition to the stodgy food scene in Sengkang. While I found the food to be tasty, and ambience to be one of the best in Sengkang. I can't help but feel that it's a little too pricey. 
Hopefully, the store will tinker with their prices or come up with greater variations of combo meals to give a win-win proposition for everyone. It's a pity to see this exciting concept lose out due to its high prices. 
If you're still looking for more places to eat in Sengkang, check out Michin Korean BBQ And Hotpot or Grandma's Noodles!

Address: 1 Sengkang Square, #01-01, Compass One, Singapore 545078
Opening hours: Daily 11am to 9:30pm
Website
Zoey Diner is not a halal-certified eatery
Photos taken by Huang Xiao.
This was a media tasting at Zoey's Diner
Zoey's Diner Review: New Minimalist Cafe With Short Rib Burgers And More At Sengkang
Summary
Pros
– Food was tasty and exciting
– Beautiful ambience
– Convenient location
Cons
– Small portions
– Slightly expensive
Recommended dishes: Pepper Braised Steak ($10.90), Zoey's Truffle Fries ($7.90)
Opening hours: Daily 11am to 9:30pm
Address: 1 Sengkang Square, #01-01, Compass One, Singapore 545078