7-Eleven Chicken Bak Kwa Onigiri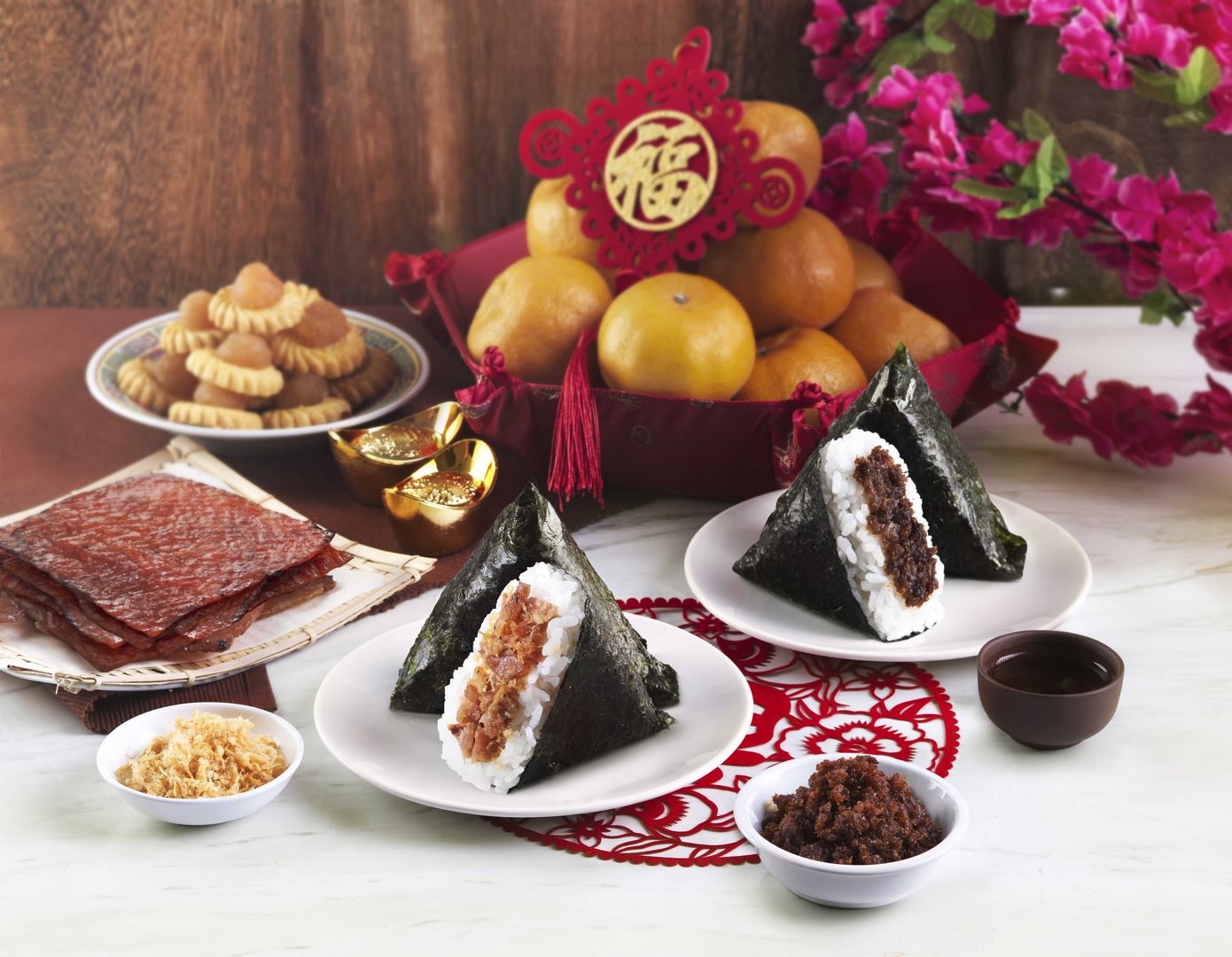 With mentaiko burgers and salted egg yolk fries coming into the scene, convenient fusion food seems to be all the rage these days. 7-Eleven is now hopping on board the bandwagon with onigiri inspired by popular Chinese New Year snacks! Behold, the 7-Eleven Chicken Bak Kwa Onigiri and Spicy Chilli Shrimp Onigiri. These new creations are sold at $2.50 each, or $4.80 for two.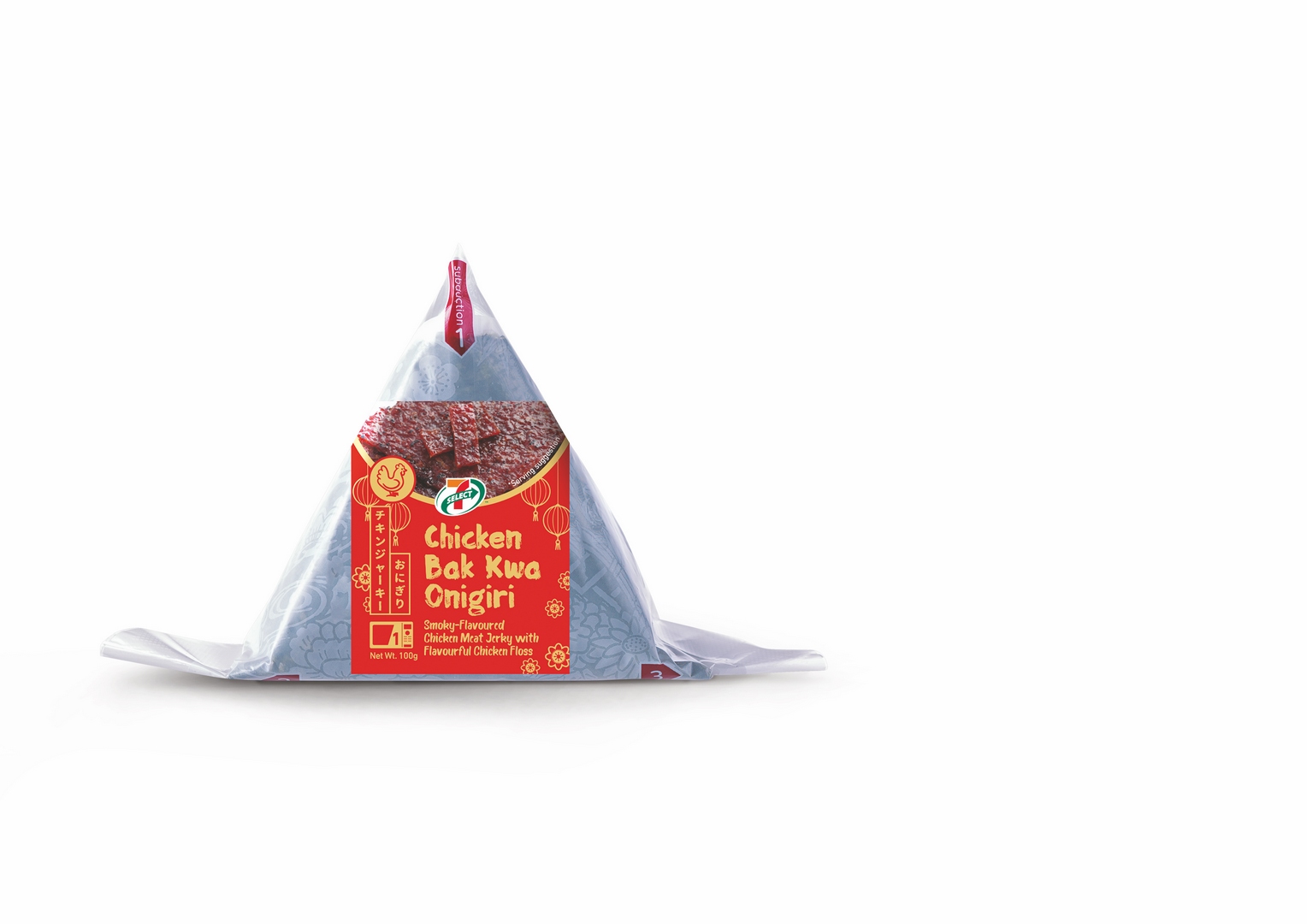 As you take a bite of the Chicken Bak Kwa Onigiri, you'll find bak kwa spilling out from the bundle of Japanese rice. Sweet flavours that you expect from bak kwa are immediately evident as you make the first taste. The soft fluffy rice then pipes with steam, perfuming the air with smoky scents of chicken floss and bak kwa.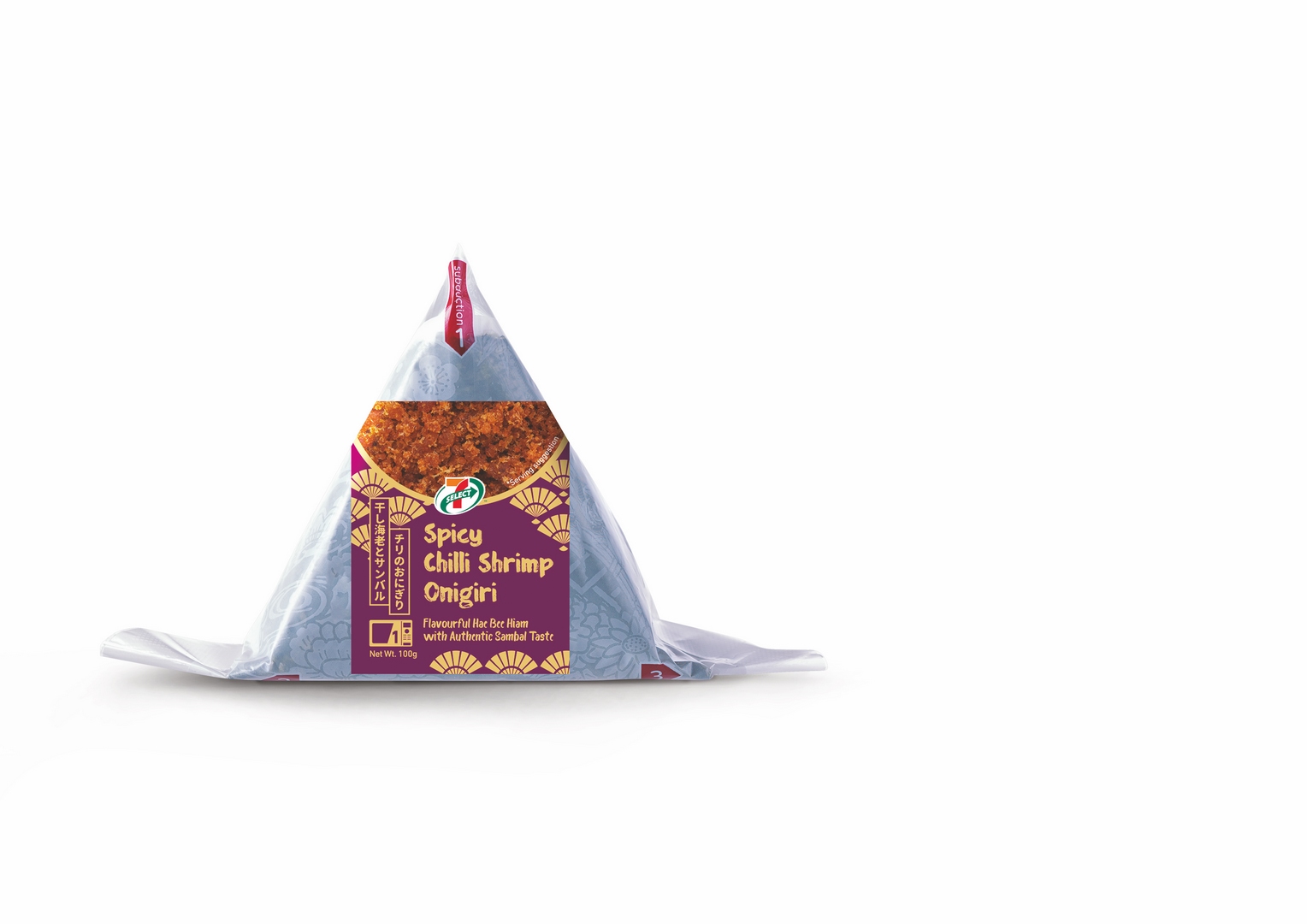 The Spicy Chilli Shrimp Onigiri is stuffed with a generous portion of hae bee filling. When you first bite into the onigiri, you'll get a satisfying snap from the seaweed. What comes next is an explosion of umami from the chilli shrimp.
Remember to heat the onigiri up in a microwave before feasting on it. This will make the piquant fragrances from the spicy shrimp filling more prominent, and accentuate the chicken bak kwa's sweet, smoky flavours.
Having these two rice balls — made without pork and lard — for lunch could pass as a satisfying meal. Other 7-Eleven onigiri options that we tried and love are Grilled Salmon Onigiri and Nasi Lemak Onigiri.
If you're feeling fungry, go for a plate of affordable Japanese curry rice or some of these underrated Japanese dishes around Singapore instead. For those who enjoy quick fixes at 7-11, we tried all of 7-11's ready-to-eat items and ranked the top 10! Japanese food lovers must also pay a visit to Yokozuna, a winner of the Eatbook Top 50 Awards 2018. The hawker stall offers cheap and good Japanese food in Toa Payoh.
10 Best Hawker Places With Pork Belly, Fried Chicken And More – Eatbook Top 50 Awards 2018