Daejim Korean BBQ in Tanjong Pagar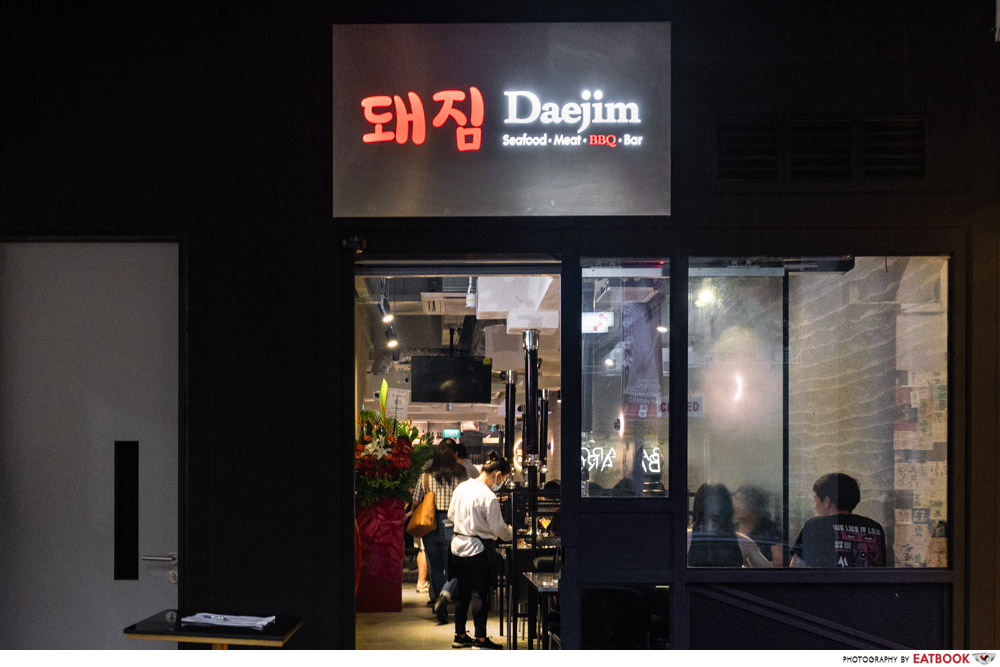 While Craig Road has no shortage of Korean BBQ restaurants, Daejim stands out from the rest with their unique dishes inspired by pojangmacha AKA Korean street stalls. The restaurant offers not just Korean barbeque, but also seafood including soy-marinated crab, and makgeolli.
Food at Daejim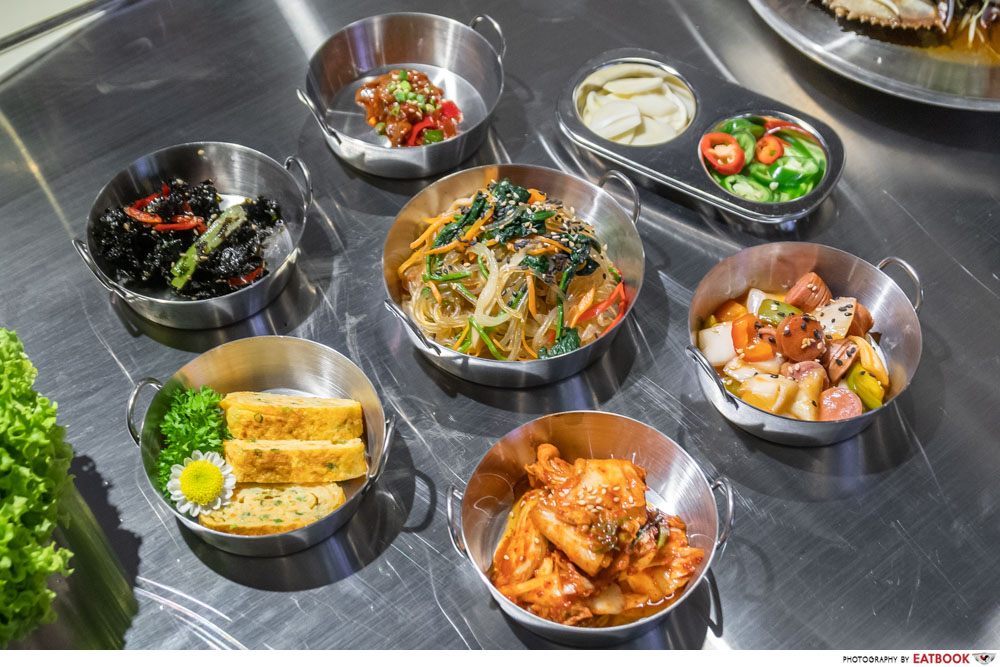 Like most Korean restaurants, our meal started off with side dishes AKA banchan with the likes of egg rolls, fried seaweed, marinated and fermented squid legs, japchae, and kimchi. The side dishes are all made in-house including the kimchi, which features Korean cabbage and the restaurant's very own kimchi sauce.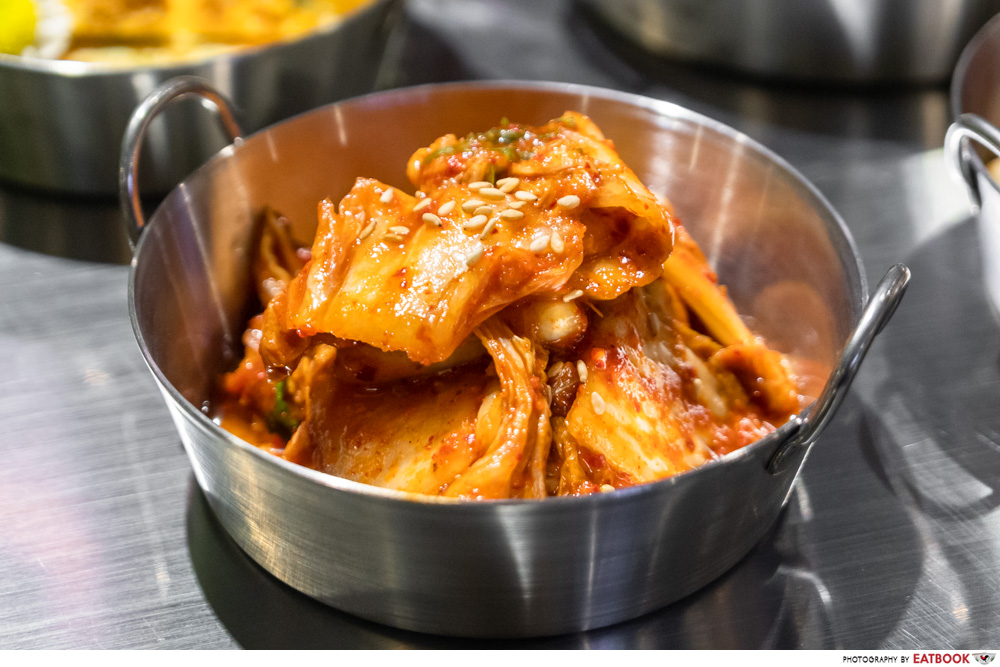 We're not fluffing when we say Daejim's kimchi tastes different—compared to some Korean restaurants that use store-bought kimchi, theirs was softer and tasted more fermented. It was not as sour as commercial kimchi and had a punchy, spicy taste.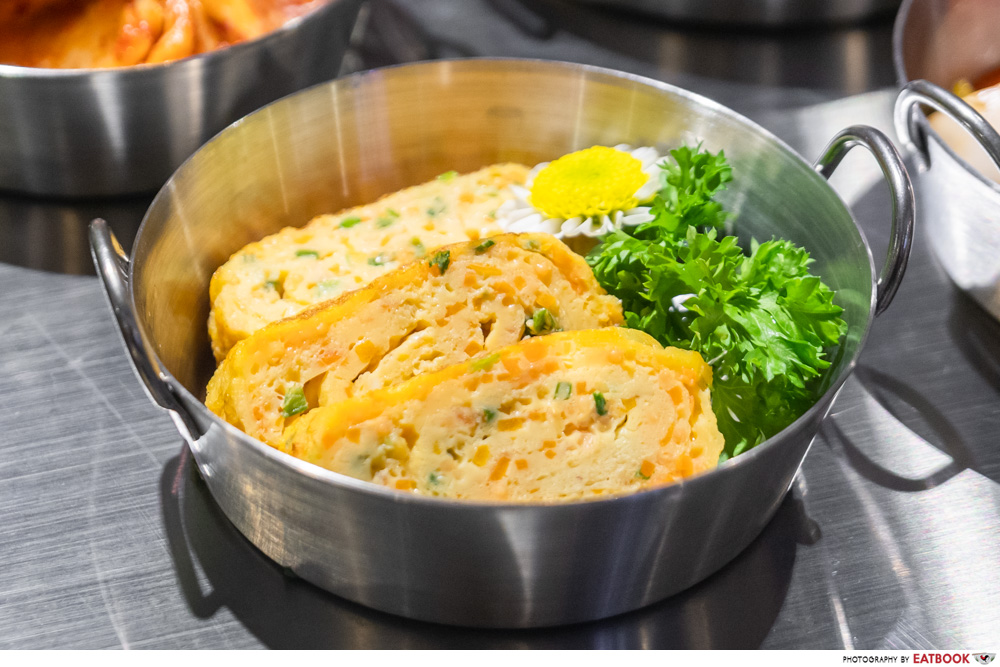 Next, I dug into the Korean egg rolls, which were soft and fluffy. While I would have preferred the rolls to be a touch saltier, they did offer some respite to the spiciness of the kimchi.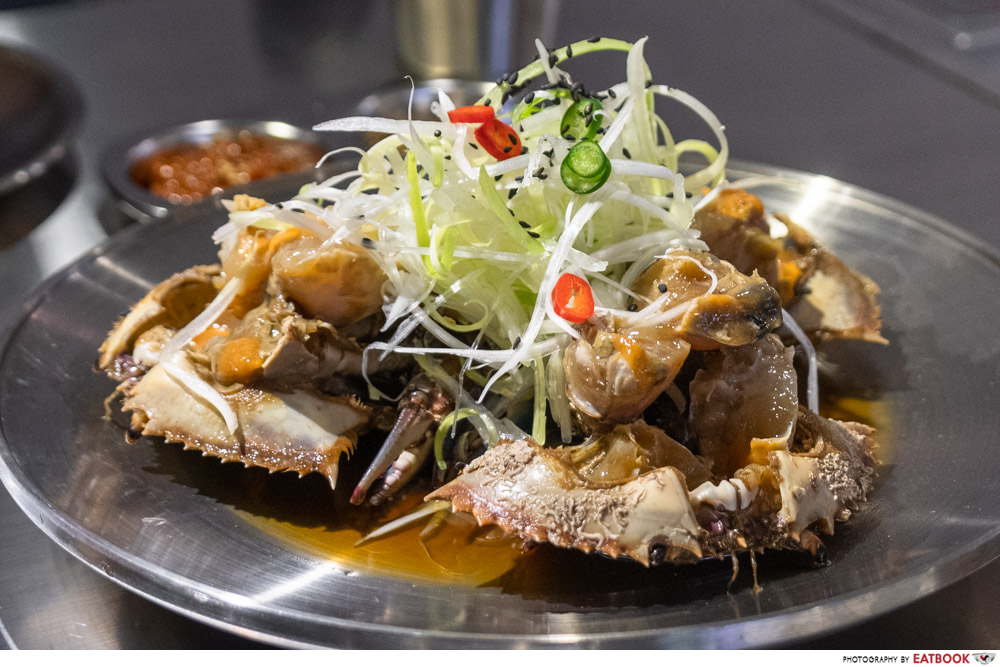 The Ganjang Gejang ($40++) came next. While I was initially apprehensive about trying soy-marinated raw crabs, I found the shellfish to be delicious with a savoury, creamy taste that was not too briny.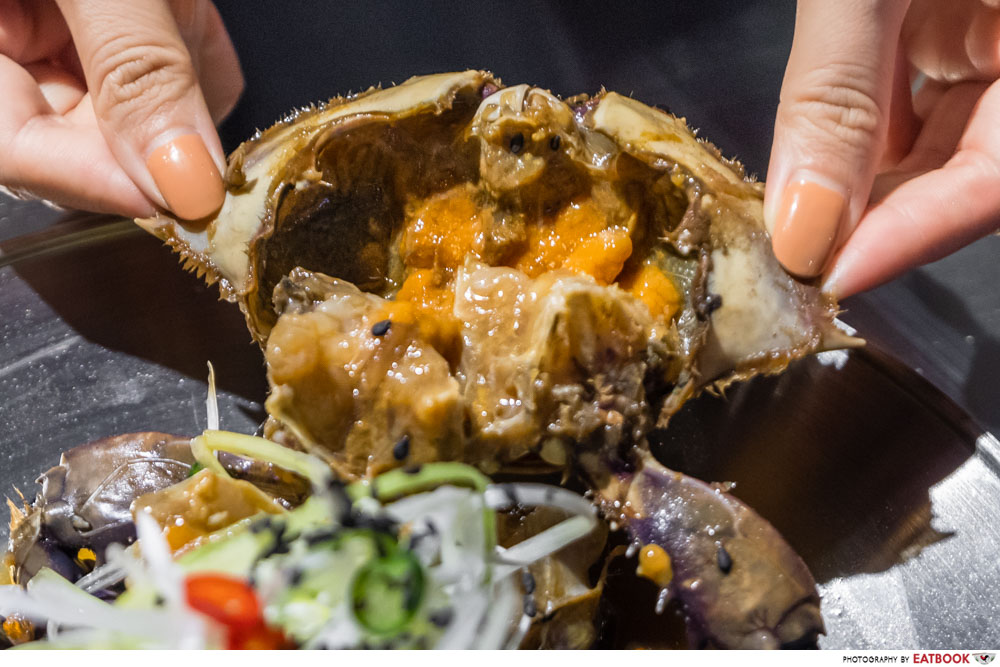 According to the owner of Daejim, these crabs are marinated for three to four days, which  explains their distinct, umami taste. We were also told that the crab meat could be mixed with the roe, tomalley (sauce from the crab innards), and a few spoons of rice—a common way to enjoy this treat in Korea.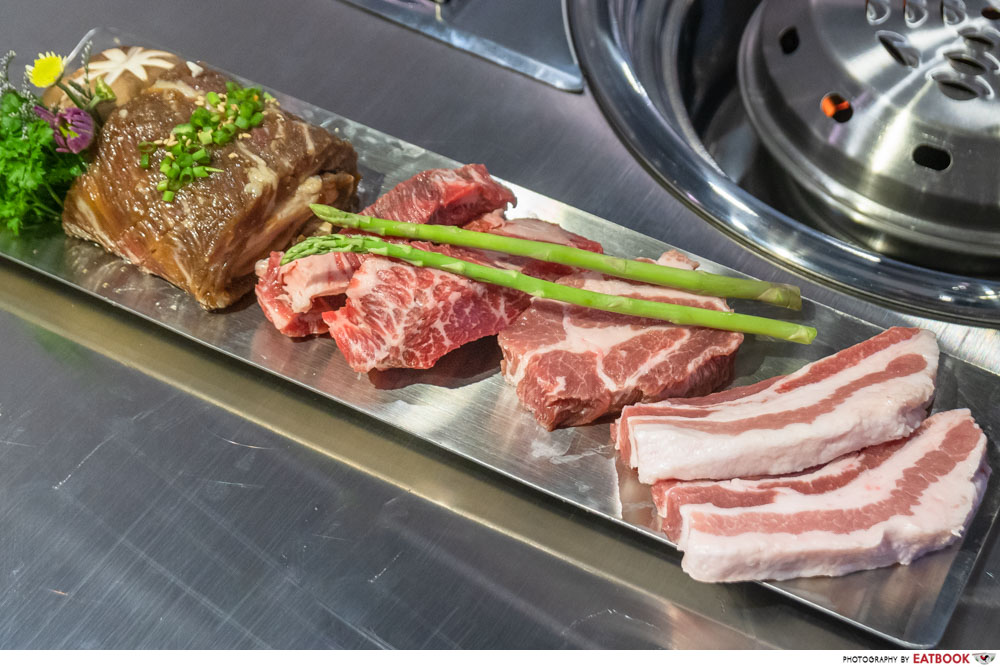 I was most excited about the Korean BBQ Meat Set (prices varies) and was prepared to dig into the thick slices of pork and Wagyu beef. As someone who does not like working for my food, I was thankful for the staff who skillfully cooked the meats to a mouthwatering medium rare.
The pork was tender and fatty with a slight char courtesy of the charcoal grill. You can enjoy it as it is or dip it into the salted sauce for extra savouriness.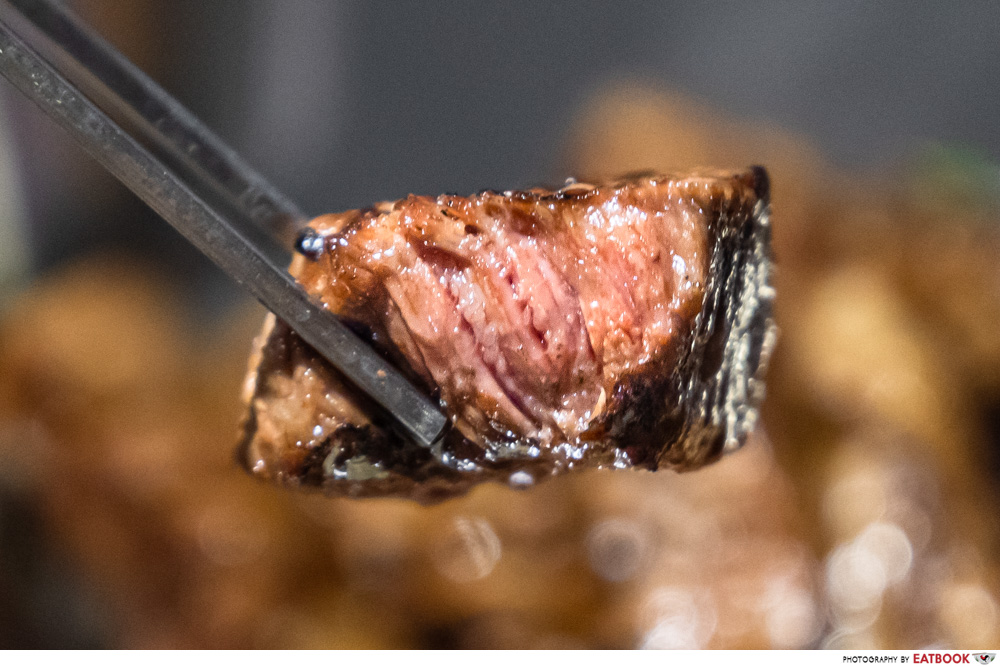 My favourite was the juicy Wagyu beef, which was chewy with a good fat-to-meat ratio. It went well with the spicy soy sauce, which complemented the Wagyu's smoky flavours. The most enjoyable part was wrapping the beef in fresh veggies with a selection of sauces and crunchy garlic, before popping it into my mouth. 
New Korean Eatery In Tanjong Pagar Sells $6 Tteokbokki, Mozzarella Corn Dogs, Banchan And More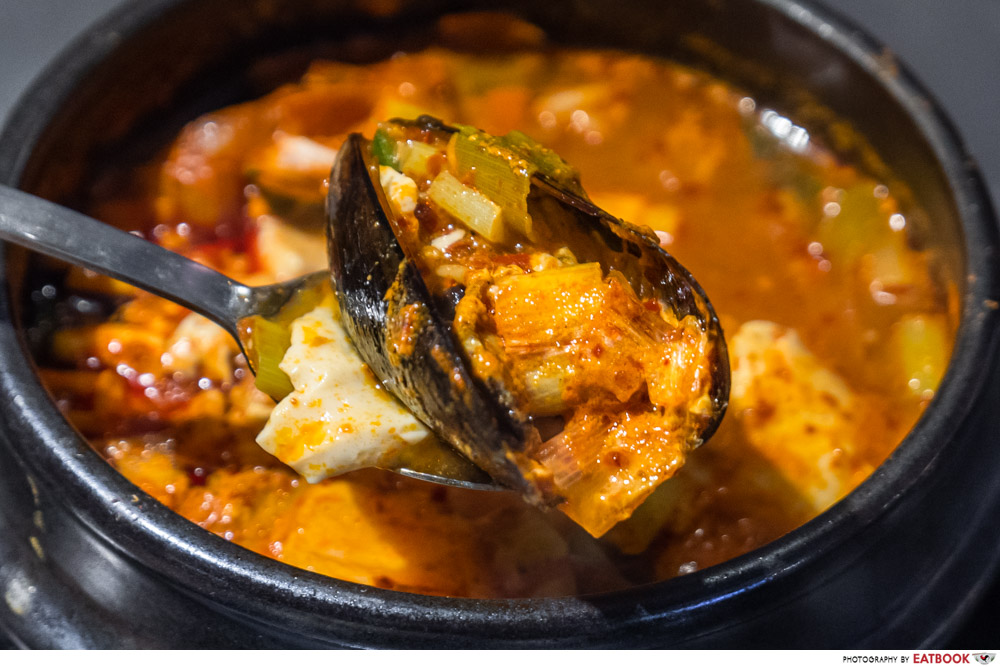 Next, we had a comforting bowl of Budae Jigae (Army Stew) ($28/$48) with sliced tofu, clams, prawns, and egg. The spiciness of the broth was tolerable, though I would have liked the flavours of the seafood to be more distinct.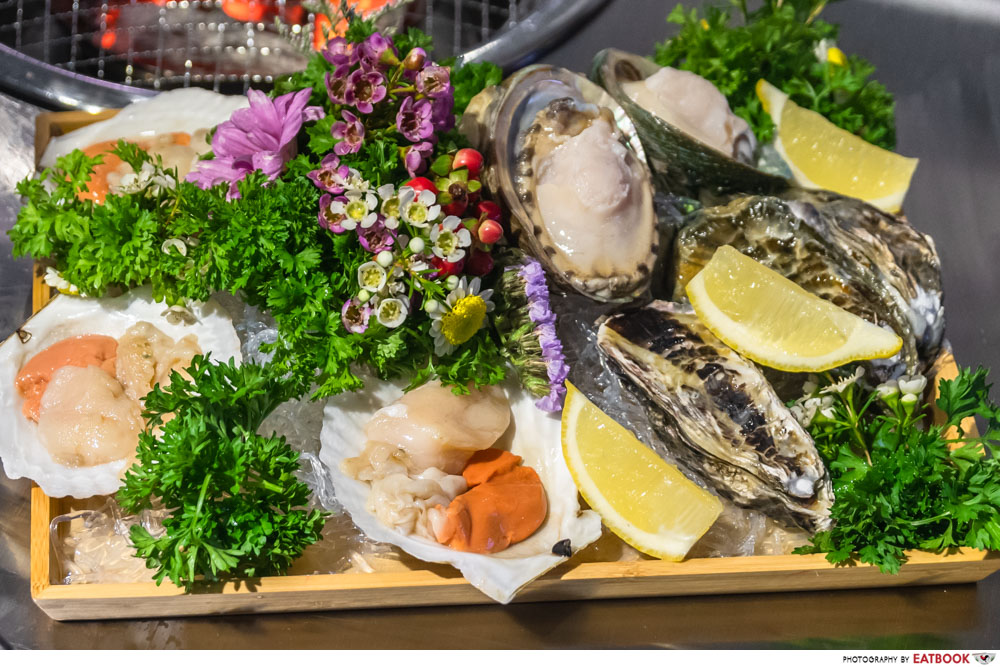 Surprisingly, I still had space to spare for the Seafood Set ($118++), which came with a beautiful spread of shellfish. The seafood is sourced from Korea and includes scallops, abalone, and oysters.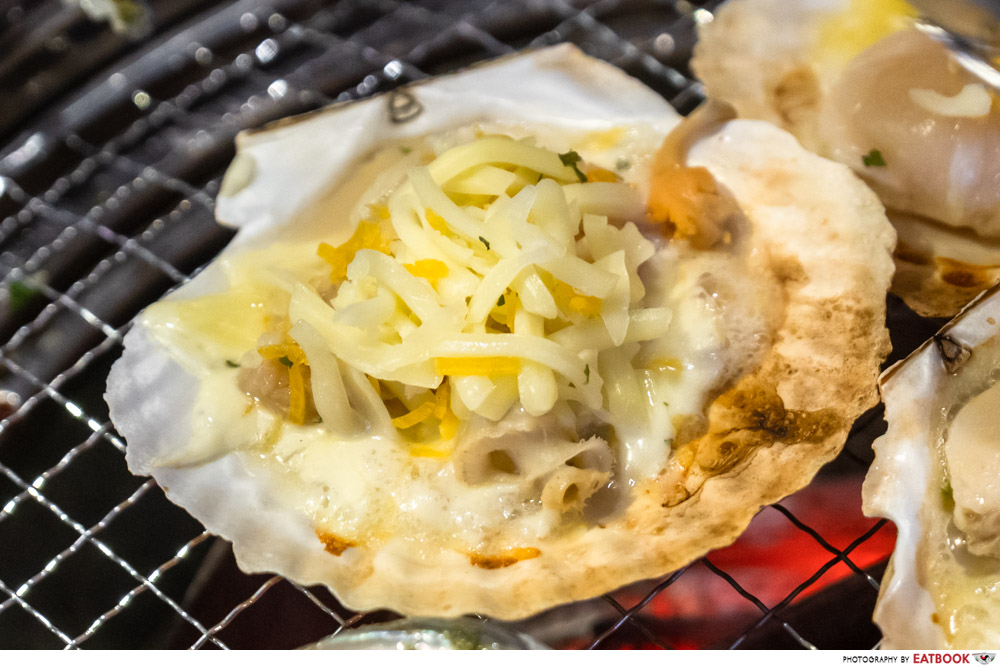 We had the option to add mozzarella onto the scallops—a popular way to enjoy this as a Korean street food dish. The scallops were slightly chewy, and the sweet seafood juices complemented the saltiness of the cheese. A layer of butter coated the scallops, adding a light hint of creaminess.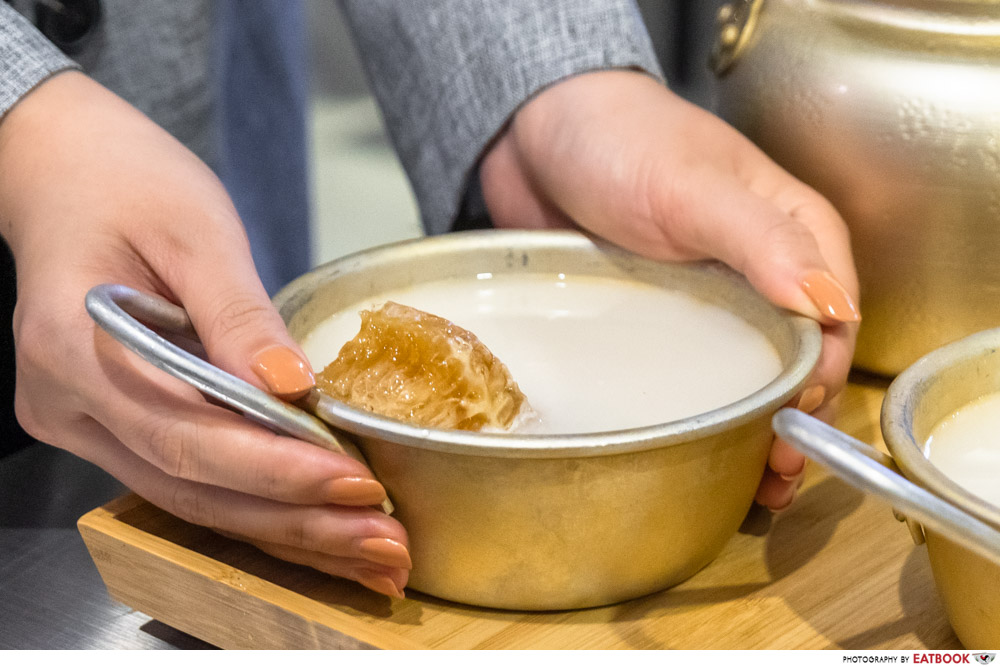 We ended the meal with two bowls of Honeycomb Makgeolli ($38++ for two people), a type of Korean rice wine. The makgeolli was zesty and became sweeter as the honey slowly dissolved into the drink. As my colleague isn't big on drinking, I offered to drink her share as I enjoyed how refreshing the makgeolli was!
Ambience at Daejim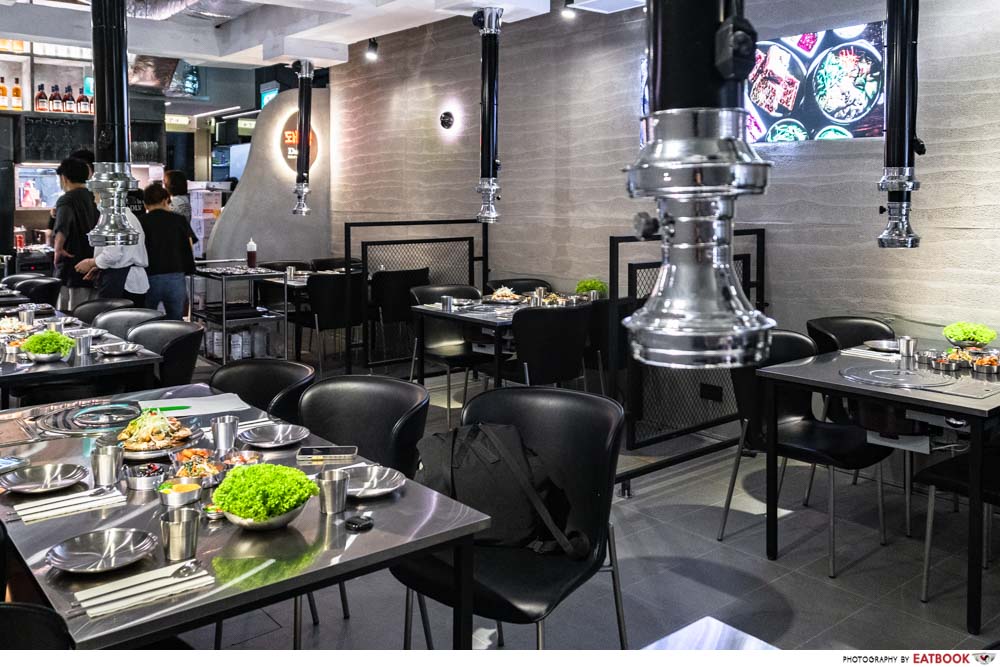 Daejim provides a cosy environment for Korean barbeque lovers who want to eat, drink, and be merry as a couple or in big groups. While the minimalist restaurant gives off an atas vibe at first glance with its dark interiors and metal tables, the ambience is lively with happy chatter and K-pop tunes playing in the background. Service was also friendly and hospitable, with some of the staff speaking a mix of Korean and English.
Daejim is located just a three-minute walk from Tanjong Pagar MRT Station.
The verdict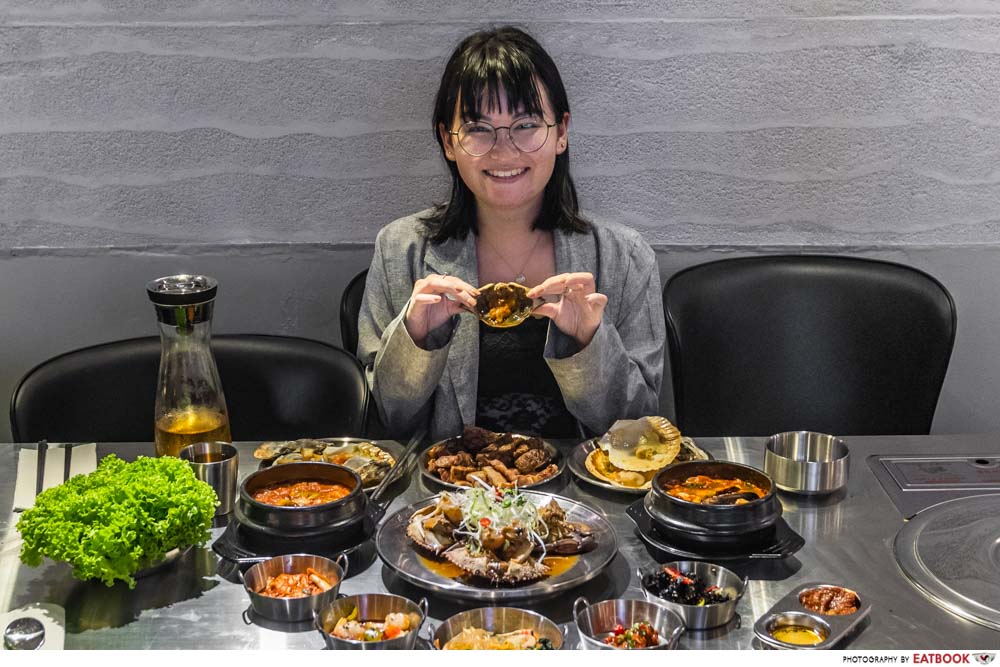 I enjoyed the variety of dishes at Daejim and was impressed by the quality of the meats— especially the pork and Wagyu. The soy-marinated crab is a unique dish that isn't commonly found in Singapore, and I enjoyed their delicious take on the cheese scallops. While the food was on the pricey side, I appreciated the generous portions and quick service that contributed to a rather enjoyable experience overall.
Daejim is also giving away four cheese scallops for free with every order of the BBQ set in September 2022, so do drop by if you want to enjoy this promotion!
If you're looking for more Korean food, read our Um Yong Baek review.
Address: 4 Craig Road, Singapore 089664
Opening hours: Daily 12pm to 3pm, 5pm to  2am
Website
Daejim is not a halal-certified eatery.
Photos taken by Hui Hui Lau.
This was a media tasting at Daejim.
Daejim Review: Korean BBQ With Soy-Marinated Raw Crabs And Mozzarella Scallops In Tanjong Pagar
Daejim Review: Korean BBQ With Soy-Marinated Raw Crabs And Mozzarella Scallops In Tanjong Pagar -

8/10
Summary
Pros
– Good variety of food
– Skilful staff who cooked the meats well
Cons
– Quite pricey
Recommended dishes: Soy-marinated Crabs ($40++) and Honeycomb Makgeolli ($38++)

Opening hours: Daily 12pm to 3pm, 5pm to  2am

Address: 4 Craig Road, Singapore 089664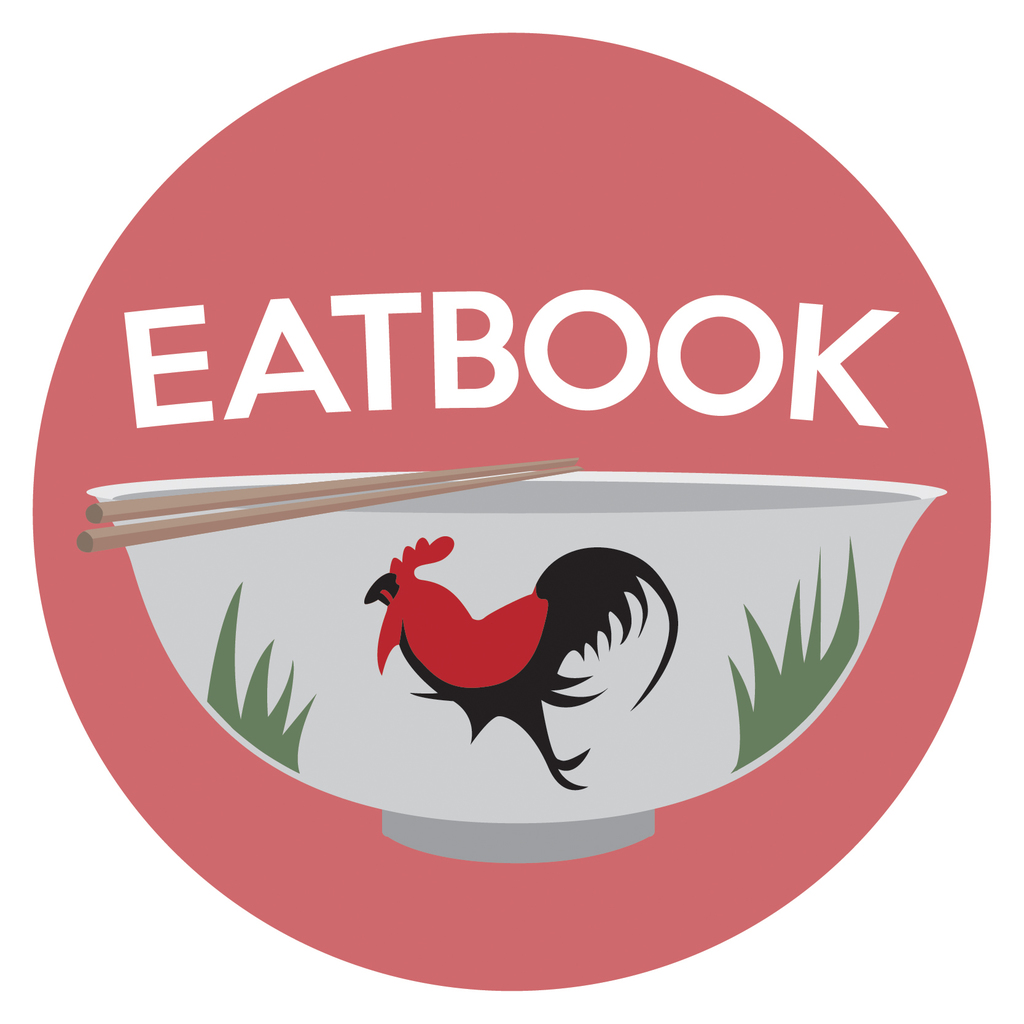 Drop us your email so you won't miss the latest news.