Dickson Nasi Lemak at Joo Chiat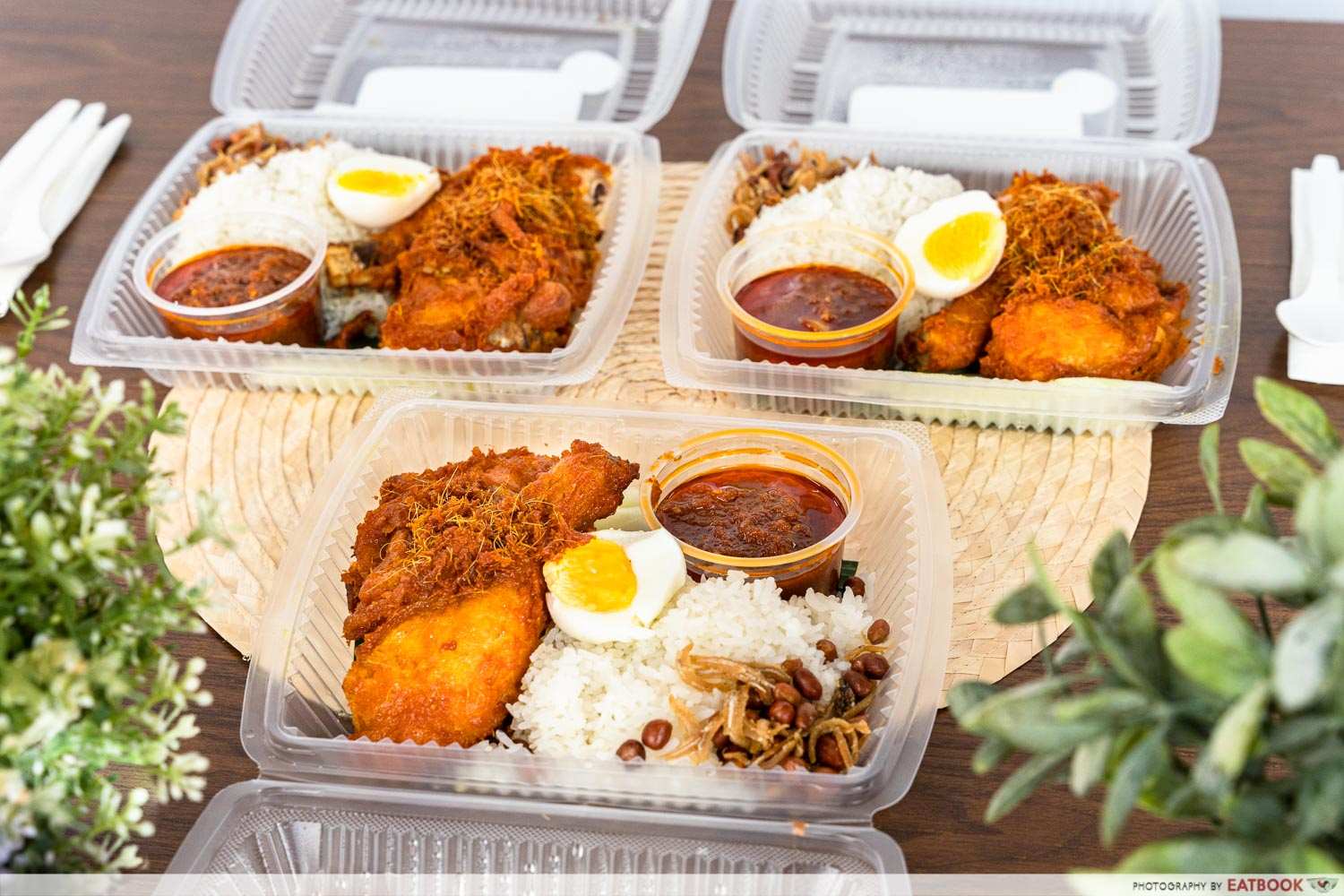 We're in no shortage of nasi lemak joints in Singapore, especially with newfangled eateries Husk Nasi Lemak and OG Lemak joining the ranks over the past two years. But nothing quite hits the spot like a plate of unadulterated, Malaysian-style nasi lemak, laboriously prepared with fresh ingredients, without any shortcuts. New kid on the Joo Chiat block Dickson Nasi Lemak is the latest entry to the list.
Started by the team behind cult favourite bakery cafe Champion Bolo Bun, the takeaway-only kiosk is quickly gaining traction for doling out box after box of legit Malaysian-style nasi lemak. Here's the catch: the nasi lemak served here is said to use the same recipe as the famous Village Park Restaurant in Kuala Lumpur.
Champion Bolo Bun Review: Three Storey-Cafe With Curry And Butter Bolo Buns
Food at Dickson Nasi Lemak
For the uninitiated, Village Park Restaurant in KL serves top-tier nasi lemak. Many swear by the KL eatery's Ayam Goreng Nasi Lemak, the holy trinity of aromatic nasi, savoury-sweet sambal, and a spiced fried chicken leg.
The good news is now you don't have to cross the borders for your fix, as Dickson Nasi Lemak claims to use the same recipe as the famous eatery. Upon probing, owner Loyi reveals that they work closely and directly with a chef who was an employee at Village Park Restaurant for over 20 years.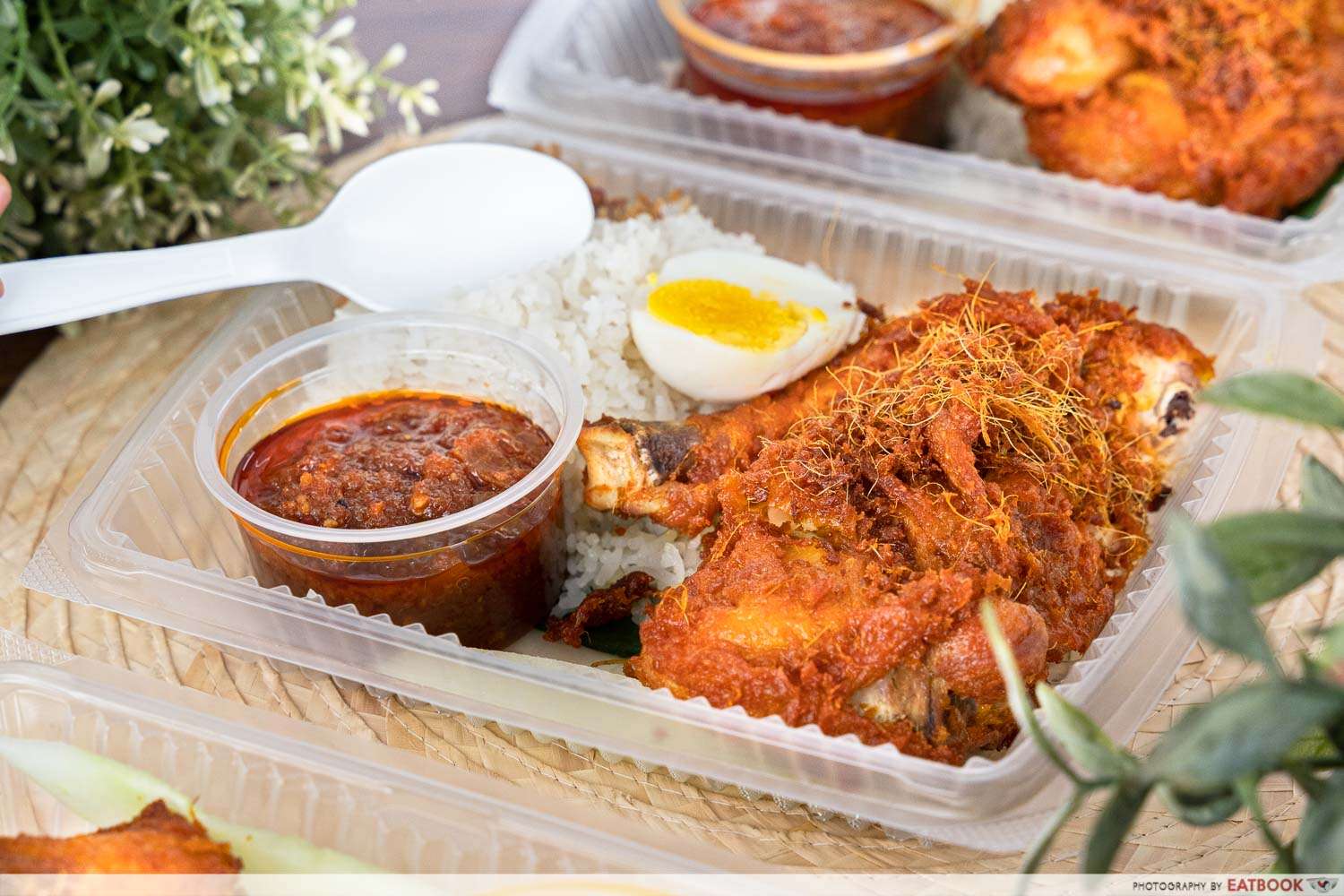 At the moment, only one main is available: Ayam Goreng Berempah ($8.60+). Upon opening our box, we were caught by an immediate fragrance from the fried-to-order chicken leg and coconut rice. In fact, a handful of our colleagues stopped by our shoot in the office as they were drawn to the enticing aroma.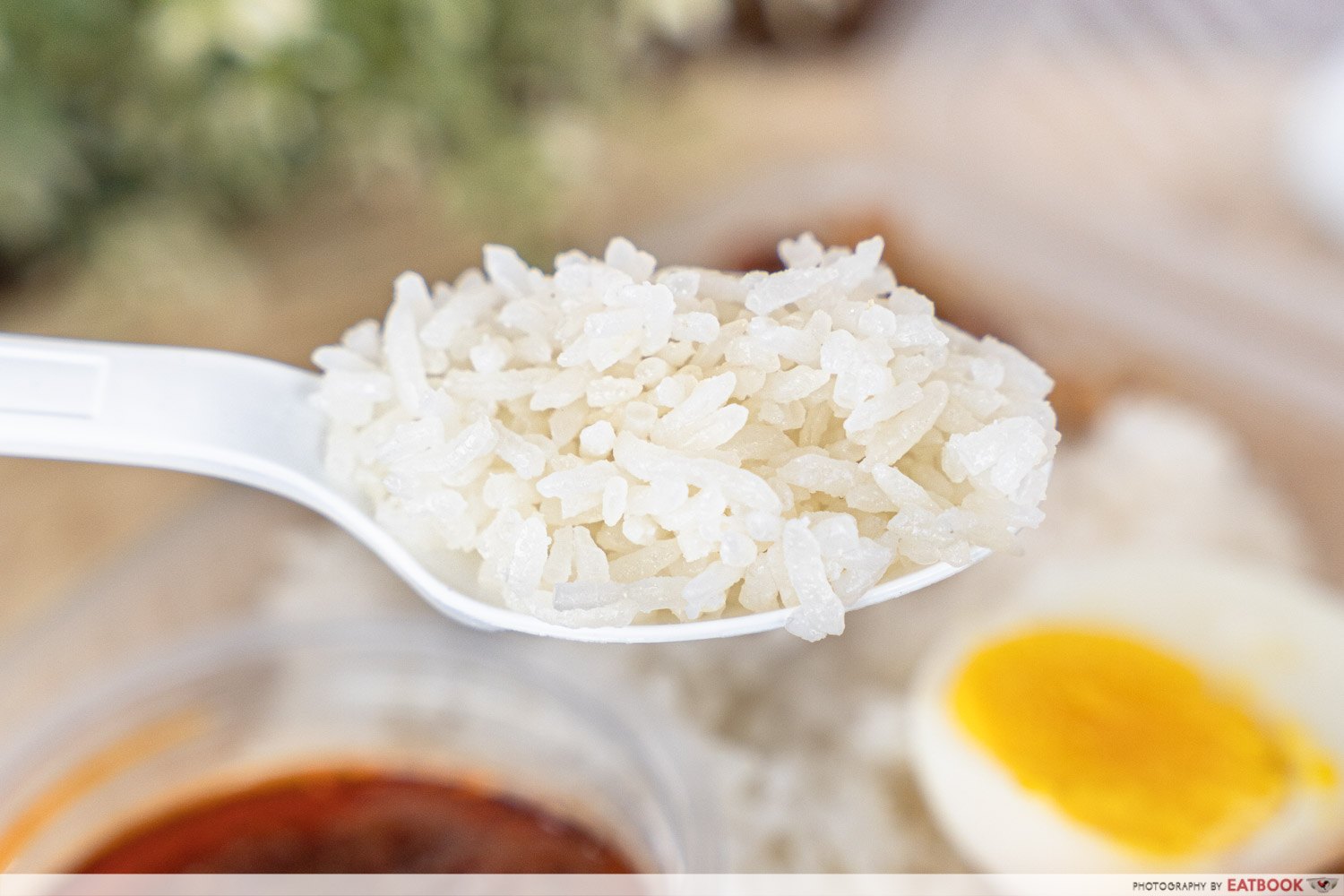 If there's one word to describe the nasi served here, it's old-school. Each grain struck a balance between light and lemak, boasting a natural sweetness and slight creaminess from the fresh coconut milk.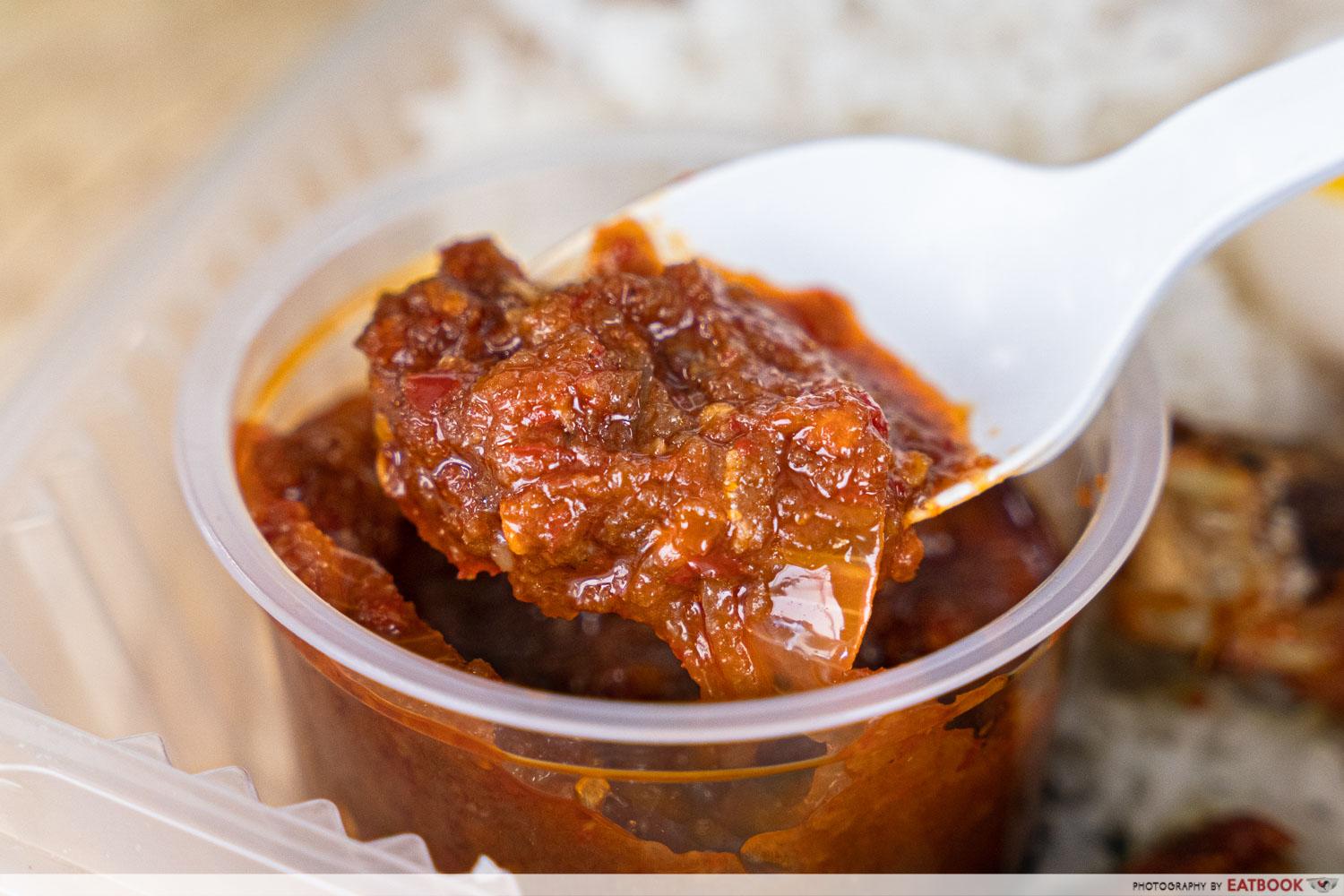 Pair this with a spoonful of their signature sambal, a secret concoction of 18 ingredients including wet and dry belacan, onions, and anchovies. True to Malaysian-style nasi lemak sambal sauces, this wasn't as sweet as what most stalls in Singapore serve. The sweetness came mainly from the meltingly tender bits of onion, which added another depth of flavour and texture.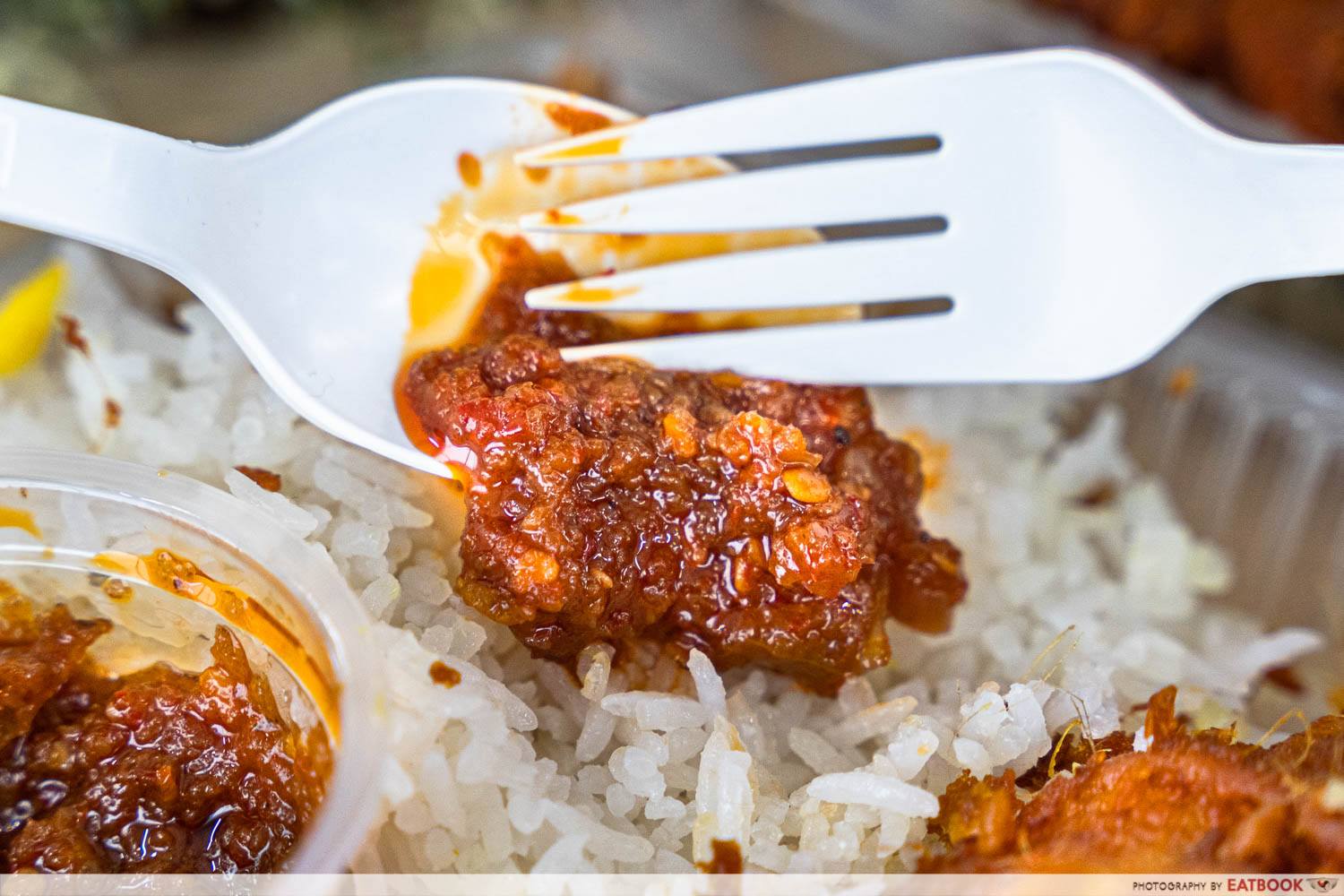 You get a generous tub of this yummy sweet-savoury reduction, painstakingly cooked for a whopping total of five hours. There's also just the right amount of spice to give the coconut rice a lift, so you're getting more than just one-dimensional flavours with each bite.
The co-star of the show, the ayam goreng berempah, is marinated in a mix of spices, including turmeric powder, ginger, and lemongrass. When an order is received, the chicken leg is deep-fried to perfection.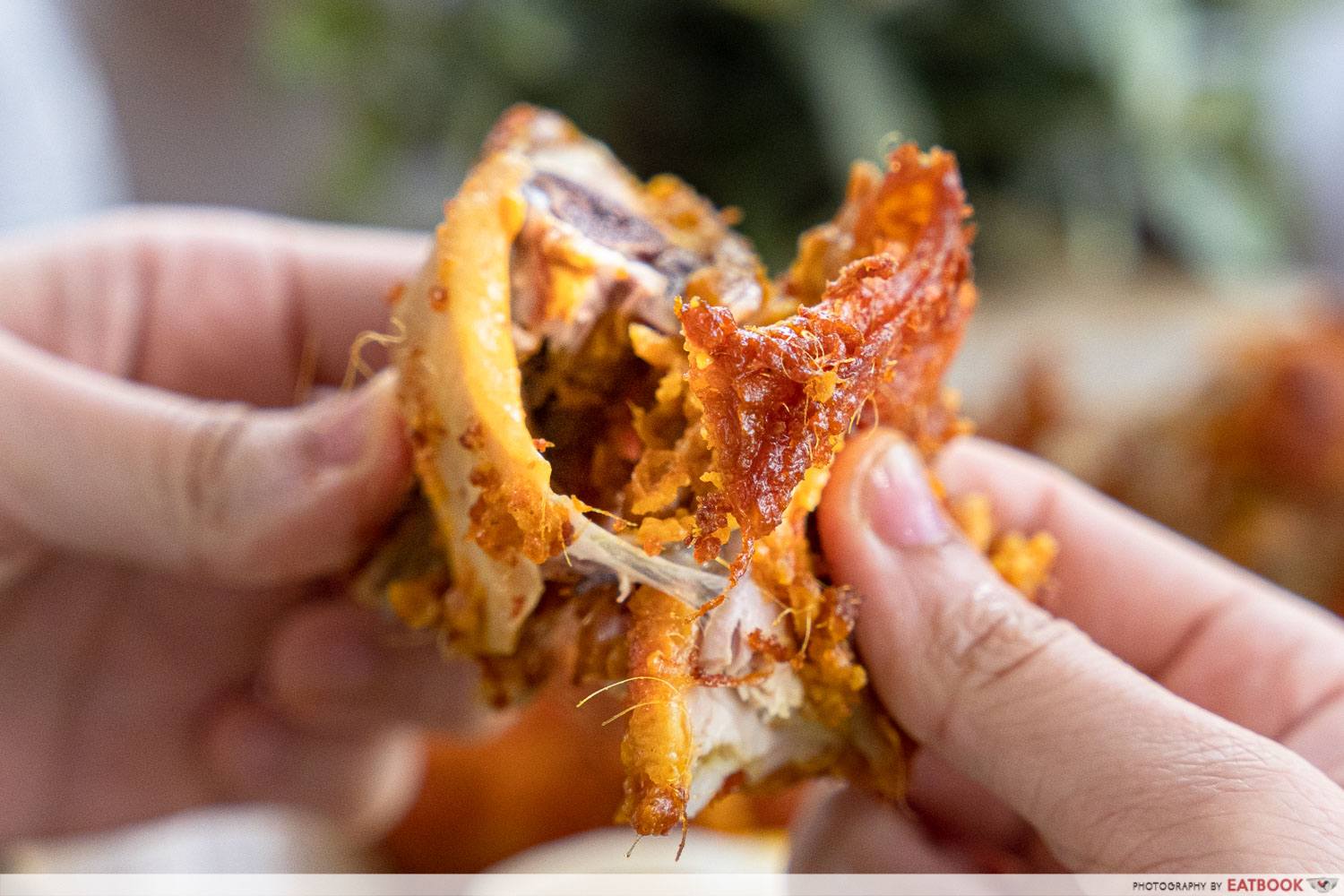 A bite into the Malaysian-style fried chicken drumstick tells me the meat had been soaking up the aromatic spice blend for a decent amount of time, as it's full-on tender and flavourful within. The coat of batter also remained crispy and delicious even after sitting out for two hours—a sign of excellently done fried chicken.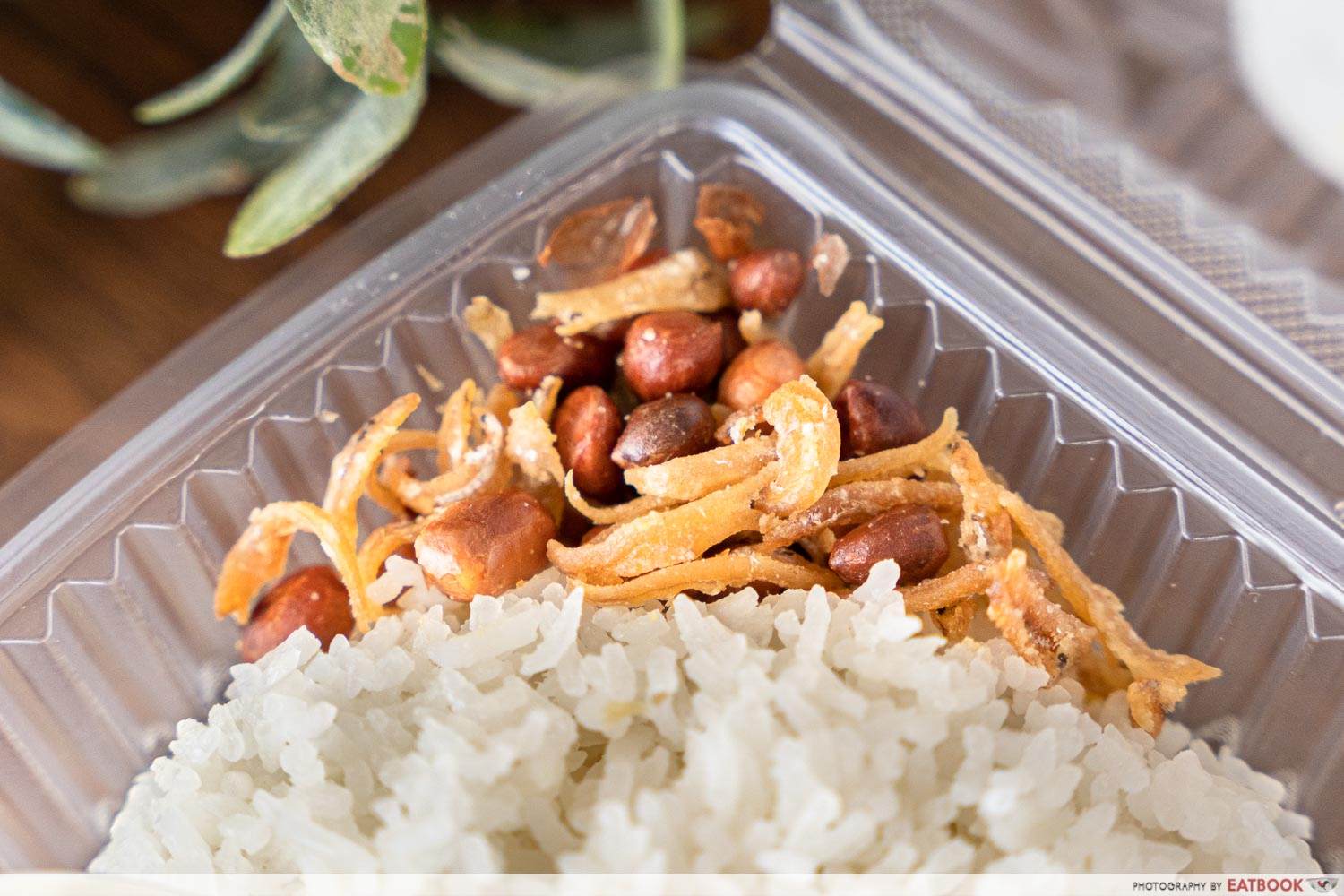 Everything was close to top-notch, until I reached the ikan bilis. Unfortunately, the anchovies were not as crispy as I liked, even though the peanuts served alongside tasted relatively fresh. We weren't that impressed with the meagre half slice of boiled egg too, as it did little to elevate the dish.
Ambience at Dickson Nasi Lemak
The takeaway-only kiosk is right smack in the buzzy area of Joo Chiat, surrounded by hip eateries and shops including fusion banh mi spot Joo Chiat Caphe and popular bakery Petit Pain. Mountbatten MRT Station is a six-minute bus ride away, but a bit of walking is involved.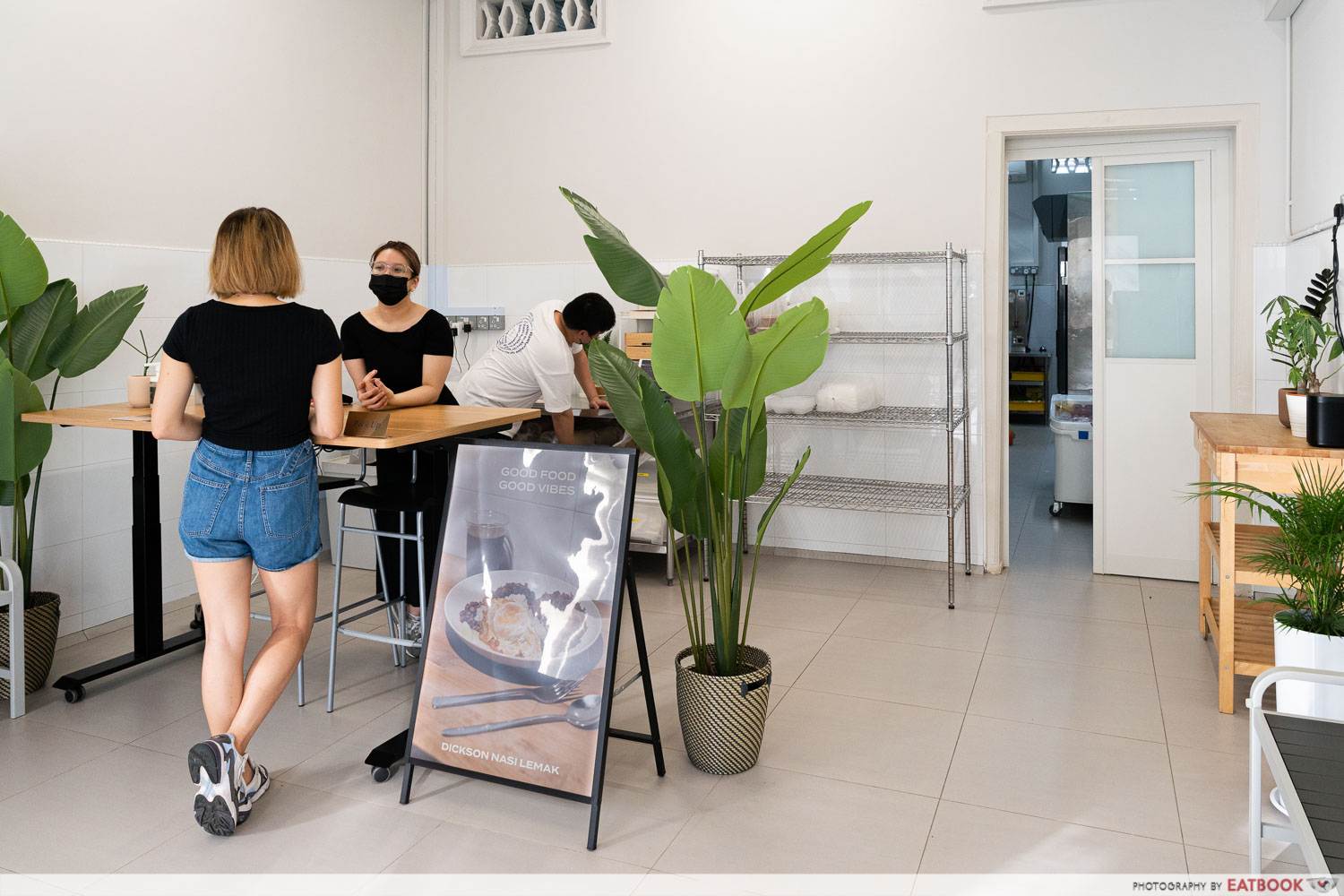 There's no option to dine in at the moment, but the spacious store has benches inside so you can wait for your nasi lemak in comfort.
Joo Chiat Caphe Review: Muslim-Friendly Banh Mi With Otah And Fish Fillet Fillings
The verdict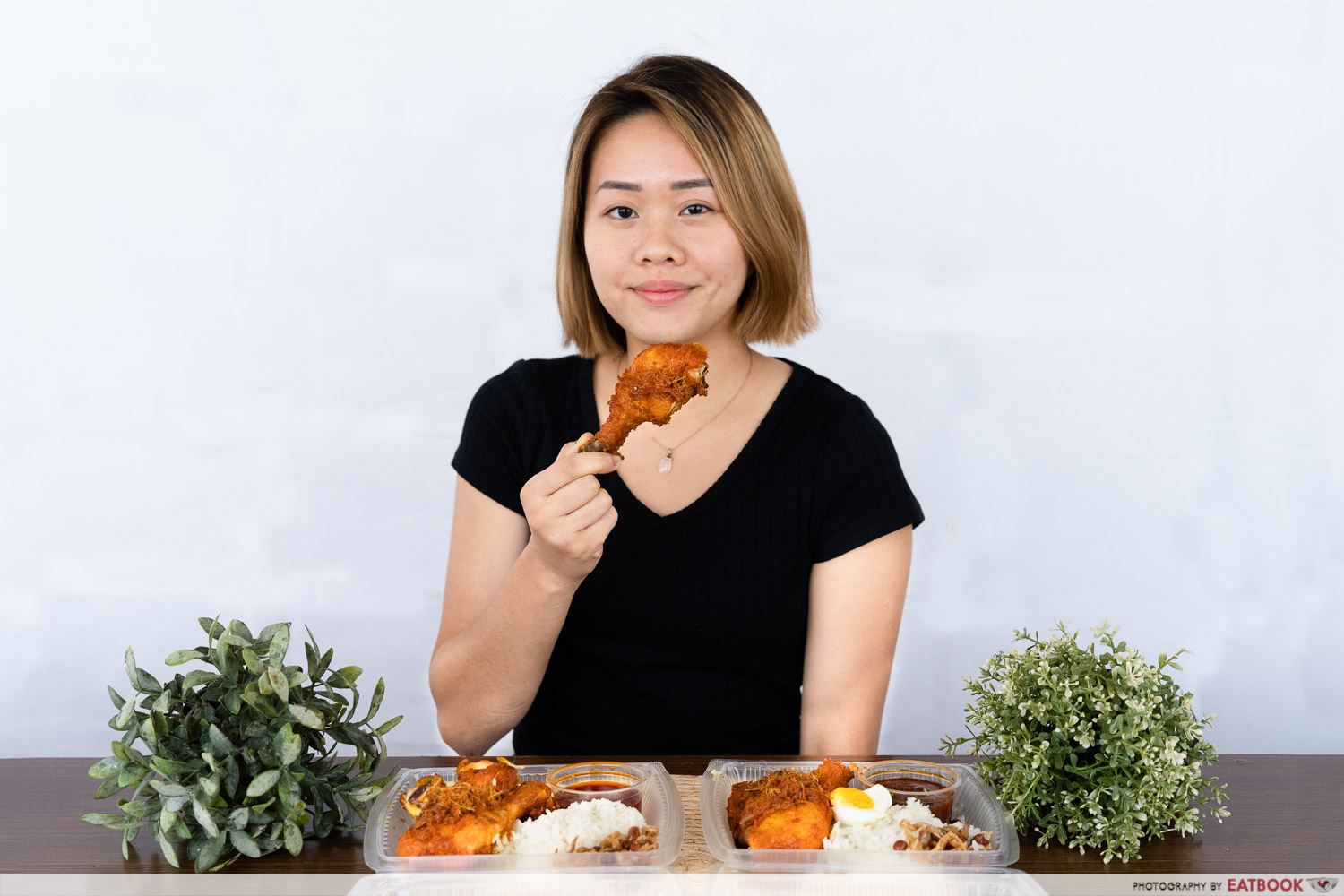 While the location of the kiosk isn't the most convenient, and prices aren't the cheapest, Dickson Nasi Lemak is worth the hype. It's not easy to find Malaysian-style nasi lemak in Singapore that executes all the components right.
Dickson Nasi Lemak is as good as it gets—that is until I discover the next worthy contender. For now, I can't wait to see what the team does with other protein options when they add more variety to their menu.
The brand is still relatively new to the scene, so you might want to keep your eyes peeled on the Dickson Nasi Lemak IG page for menu updates and launches!
For more food in Joo Chiat, check out our Chin Mee Chin Confectionery review for nostalgic bakes and old-school kaya toast. Alternatively, head to Uptown Nasi Lemak for Malaysian-style nasi lemak with fried chicken in the CBD.
Address: 320 Joo Chiat Road, Singapore 427571
Opening hours: Thurs-Tue 8am to 10am, 11:30am to 2:30pm
Website
Dickson Nasi Lemak is not a halal-certified eatery.
Photos taken by Melvin Mak.
This was an independent review by Eatbook.sg
Uptown Nasi Lemak Review: Ayam Goreng And Beef Rendang Nasi Lemak In Telok Ayer
Dickson Nasi Lemak Review: Famous Malaysian-style Ayam Goreng Nasi Lemak With 18-Ingredient Sambal
Dickson Nasi Lemak Review: Famous Malaysian-style Ayam Goreng Nasi Lemak With 18-Ingredient Sambal -

8.5/10
Summary
Pros
– Nasi was fragrant and delicious
– Generous amount of fried chicken
– Fried chicken was well-marinated and remained crispy
– Sambal was flavourful and not too sweet
Cons
– Not within walking distance from the MRT Station
– Only one choice of protein on the menu
– Ikan bilis were not crispy enough
Recommended dishes: Ayam Goreng Berempah ($8.60+)
Opening hours: Thurs-Tue 8am to 10am, 11:30am to 2:30pm
Address: 320 Joo Chiat Road, Singapore 427571