---
Everton Park food guide
---
Everton Park is one of Singapore's best-kept secrets. The HDB estate in Outram Park has been lowkey dubbed the new Tiong Bahru, as it is home to a medley of cosy cafes, unique boutiques, artisanal bakeries, and many other local businesses you can while your day away at. If you're ever paying the estate a visit, be sure to eat your fill with our Everton Park food guide.
---
1. Myo 
---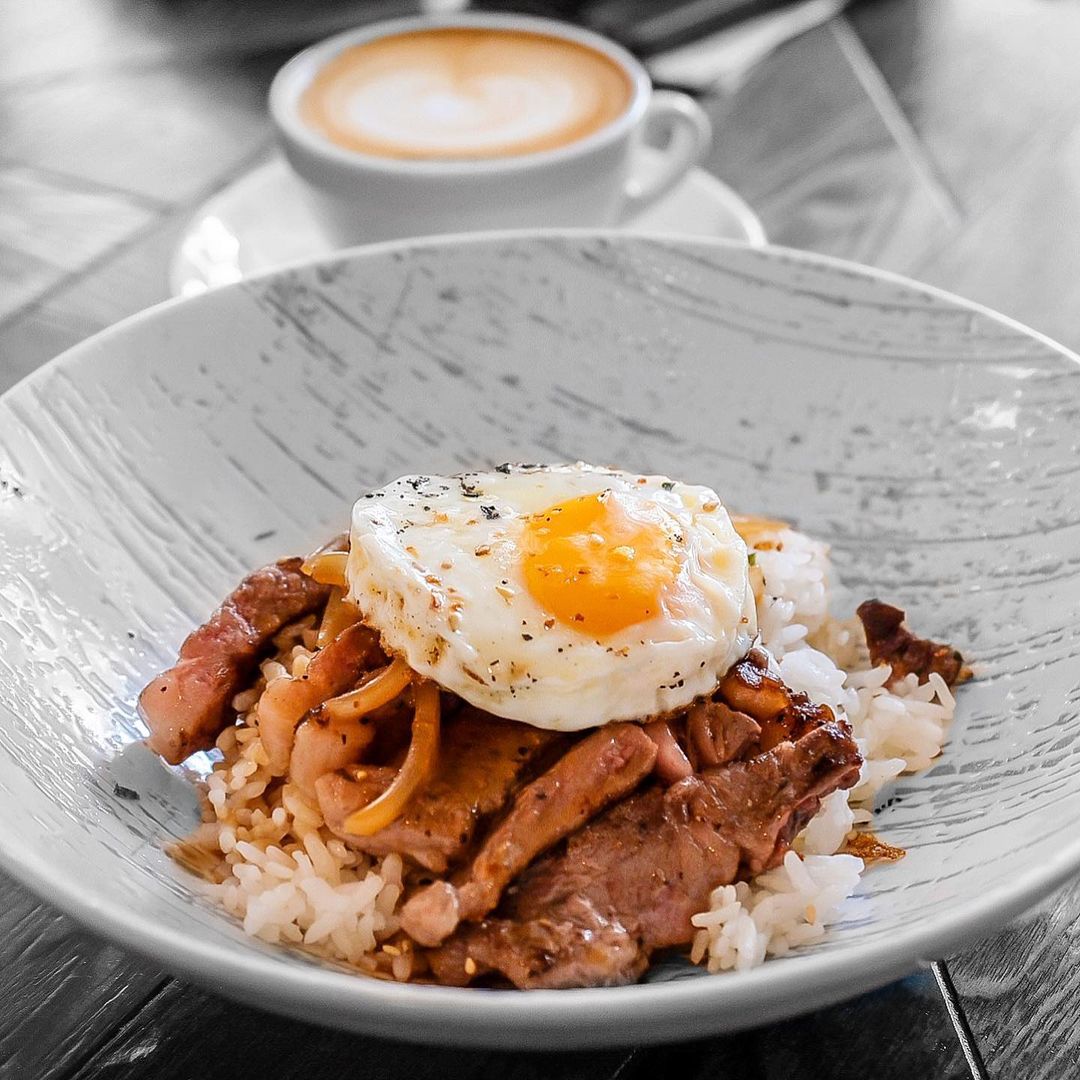 Image credit: @joliehwee
Myo is an affordable Japanese-Western fusion eatery best known for their house-made Mushroom Soup and selection of garlic fried rice. A bowl of the former is priced at $4.50, and is full of actual mushroom pieces buried amidst a soup that has the consistency of chowder. As for their garlic fried rice, expect punchy yakimeshi with a variety of toppings, from Bacon ($11) to Beef ($13). Their pasta selection is also worth ordering, with all the dishes priced under $15.
Address:  4 Everton Park, #01-42, Singapore 080004
Opening hours: Sun-Thurs 12pm to 3pm, 6pm to 8:30pm, Fri 12pm-3pm, 6pm to 9pm
Website
---
2. Little Oasis 
---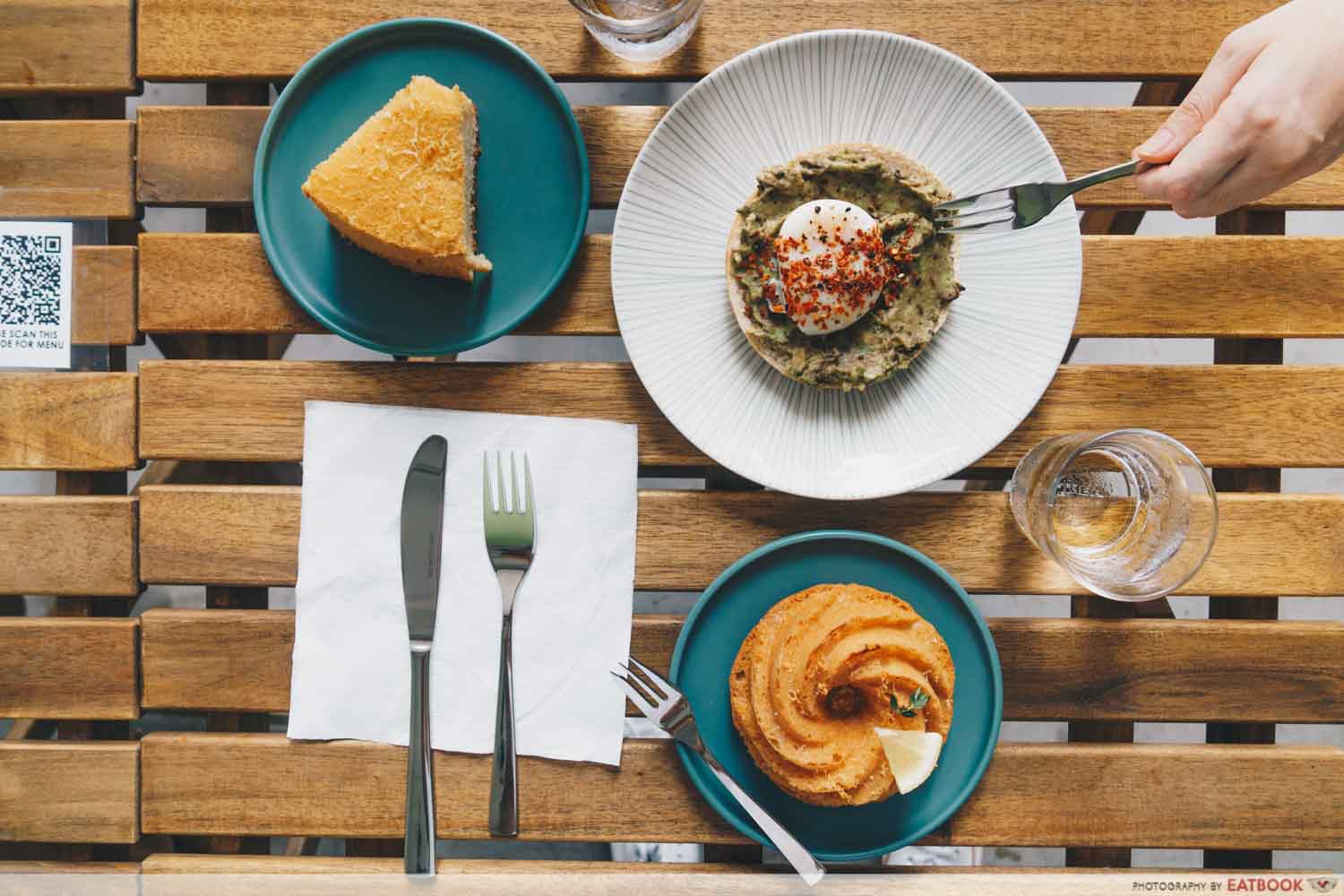 Little Oasis is a hidden gem of a cafe in the Everton Park neighbourhood. Here, expect wallet-friendly bakes starting at just $2.50 for chiffon cakes, in flavours like Yuzu and Earl Grey Lavender. If you plan to dine in, there's also your standard selection of cafe-style brunch and lunch fare, made healthy. The Soba with Honey Miso Baked Salmon ($15) is a popular choice for a nutritious lunch, though it's worth noting that this is only available after 11:30am.
Read our Little Oasis review.
Address: 3 Everton Park, #01-79, Singapore 080003
Opening hours: Tue-Sun 9:30am to 4pm
Tel: 8788 3668
Website
Little Oasis Review: Hidden Cafe In Outram Park With Chiffon Cakes From $2.50
---
3. Hodunamu
---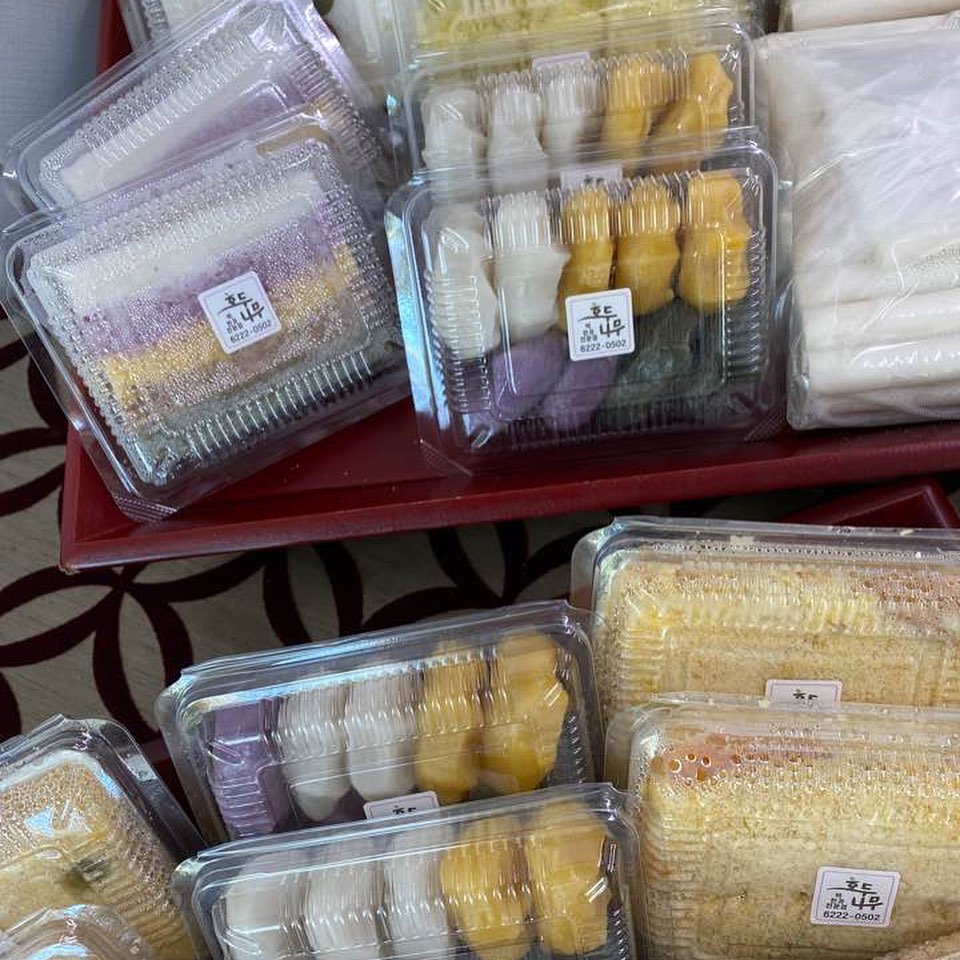 Image credit: @veronicas_sgdiary
Singaporeans are all too familiar with Korean food, but traditional Korean treats are much harder to come by. Pop down to Hodunamu and try them for yourself. This Everton Park stall is home to a wide variety of handmade Korean rice cakes, and has been operating for over a decade. The selection here is a masterclass in the sweeter side of Korean fare, so feast your way through bites such as injeolmi, ggulseolgi, and many more.
Address: 2 Everton Park, #01-55, Singapore 081002
Opening hours: Mon-Tue, Thurs-Sat 10am to 5pm, Sun 10am to 3pm
Tel: 8180 2462
Website
---
4. The Better Half 
---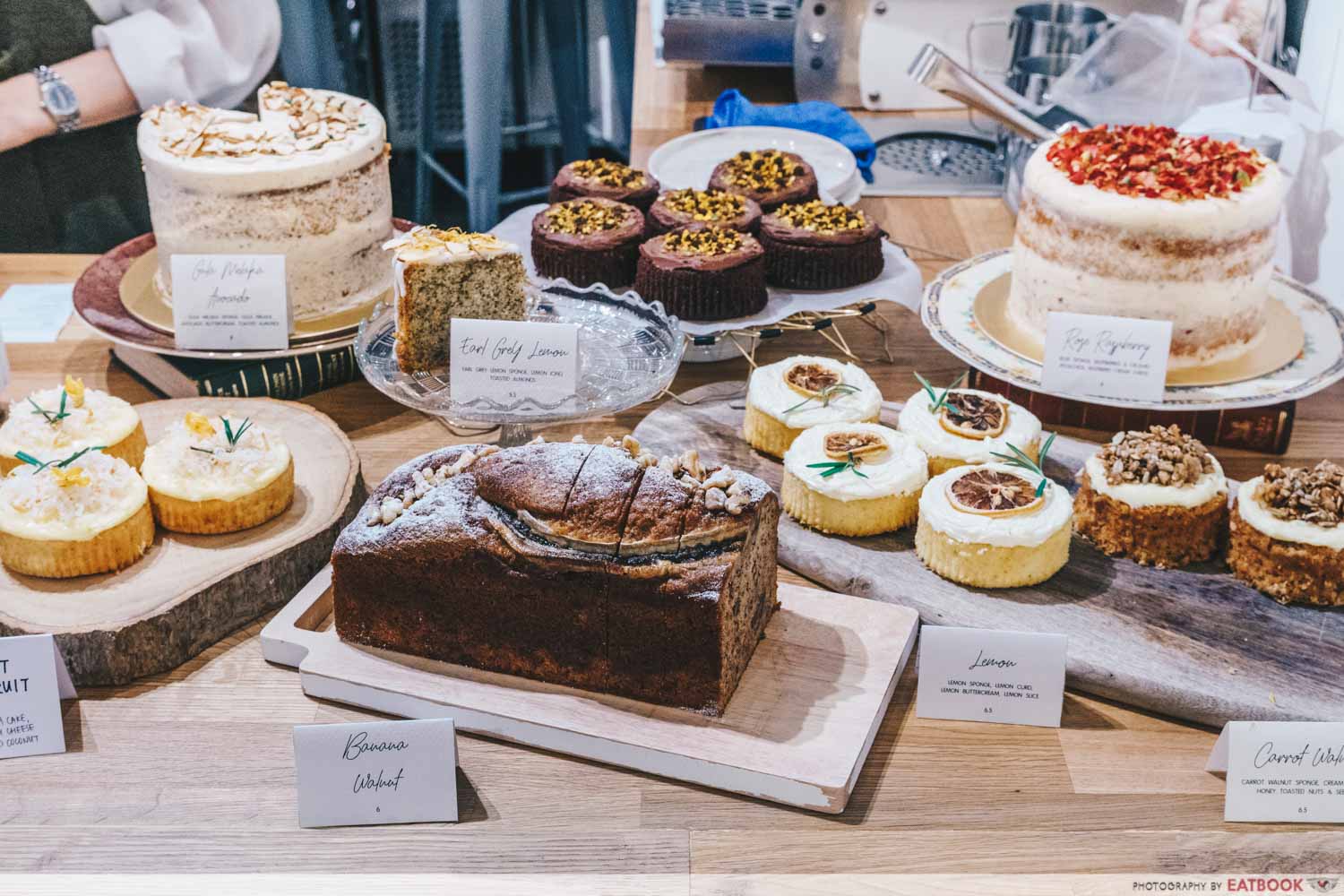 The Better Half is an adorable couple-run cafe that specialises in both coffee and cakes. Be wowed by the beautiful pastry case displaying iced mini cakes and more. Work your way through flavours such as the cosy, spice-forward Carrot Walnut, to the tropical Coconut Passionfruit, all priced at $6.50. Don't forget a cuppa to go alongside your cake too!
Read our The Better Half review.
Address: 1 Everton Park, #01-43, Singapore 081001
Opening hours: Tue, Thurs-Sun 10am to 4pm
Website
The Better Half Review: IG-Worthy Cakes With Unique Flavours In A Hidden HDB Cafe
---
5. Morimori Yogashi 
---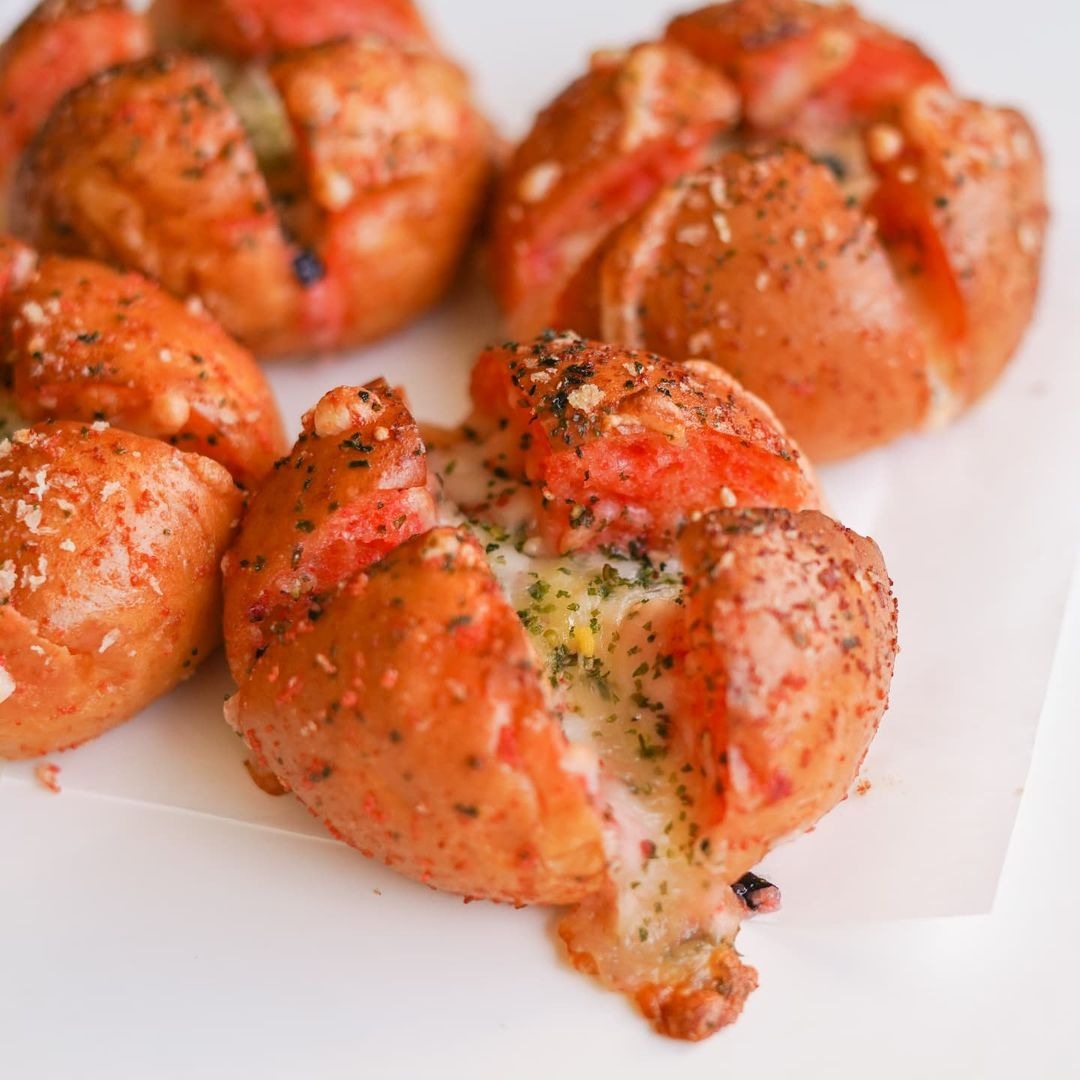 Image credit: @morimoriyogashi
Everyone loves a good Japanese bakery, so add Morimori Yogashi to your radar, stat. This Everton Park find serves up a broad selection of Japanese buns, rolls, cream puffs, and flavoured daifuku mochi. Their Japanese Mentaiko Seaweed Cheese Bread (from $8) is a must-order here, thanks to the indulgent meeting of mentaiko, cream cheese, and fluffy, buttery brioche. Otherwise, get yourself a selection of puffs from their assortment of flavours, including Vanilla Caramel and Hojicha. A box of six retails for $22.
Read about Morimori Yogashi.
Address: 7 Everton Park, #01-11, Singapore 080007
Opening hours: Mon-Sat 10am to 7pm
Website
Morimori Yogashi: Under-HDB Bakery With Mentaiko Cheese Bun, Taro Daifuku, And Hojicha Puffs
---
6. Nylon Coffee Roasters 
---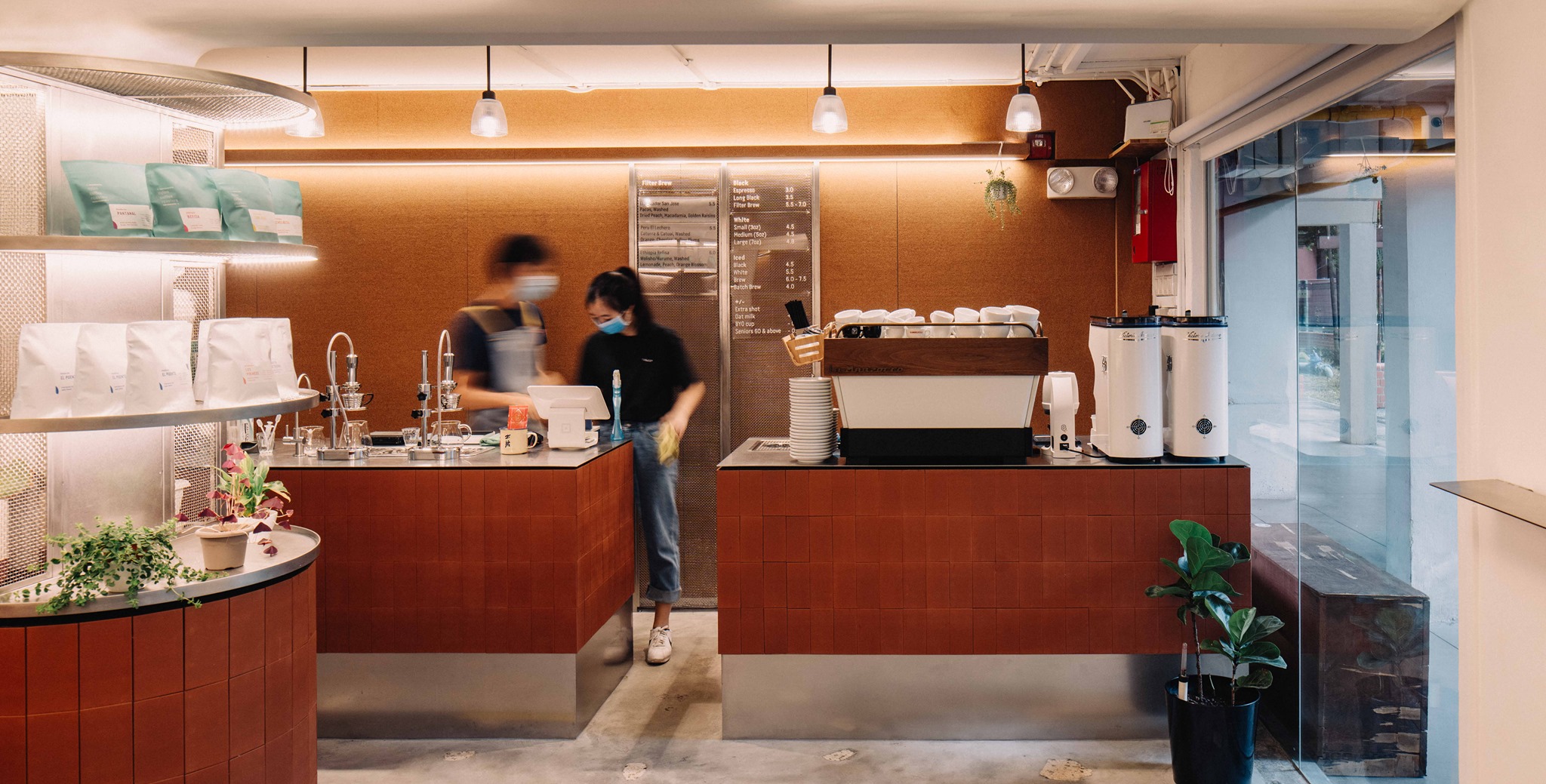 Image credit: @khoogj_
Don't let its humble outfit fool you—Nylon Coffee Roasters is one of the biggest players in the local coffee roasting scene. They have a curated selection of beans available for sale, all roasted in-house, as well as a menu of coffee drinks prepared any way you want it. A double shot of espresso is priced at $3, while iced black coffees start at $4. Apart from the standard espresso-based beverages, you can also order coffees prepared via pour over.
Address: 4 Everton Park, #01-40, Singapore 080004
Opening hours: Wed-Fri 8:30am to 4pm, Sat-Sun 9am to 4:30pm
Tel:  6220 2330
Website
---
7. Gelatolabo 
---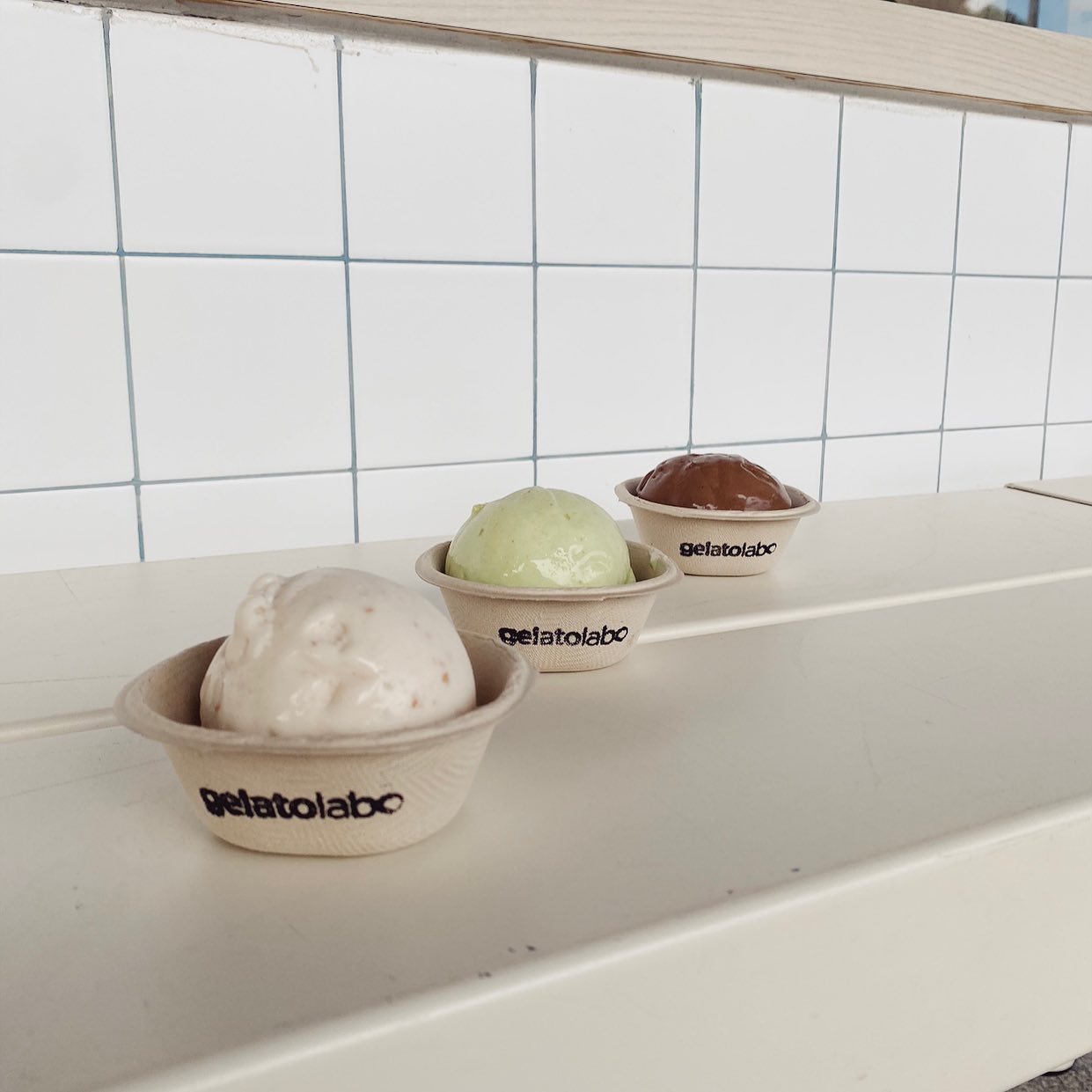 Image credit: Gelatolabo
Gelatolabo prides itself on house-made gelatos, all prepared with natural, fresh ingredients, as well as their aromatic lavender cones. A scoop starts at $5, and you can expect intriguing flavours on the menu each time you arrive, along with seasonal specials that can get experimental. Hot faves include their Strawberry & Basil, as well as the unctuous 70% Guanaja Dark Chocolate & Valencia Orange Peel. Sorbets are also available for the dairy-adverse. Pints are sold for takeaway too, starting at $18.
Address: 5 Everton Park, #01-36, Singapore 080005
Opening hours: Wed-Mon 11:30am to 10pm
Tel:  8771 3441
Website
---
8. Ji Xiang Ang Ku Kueh 
---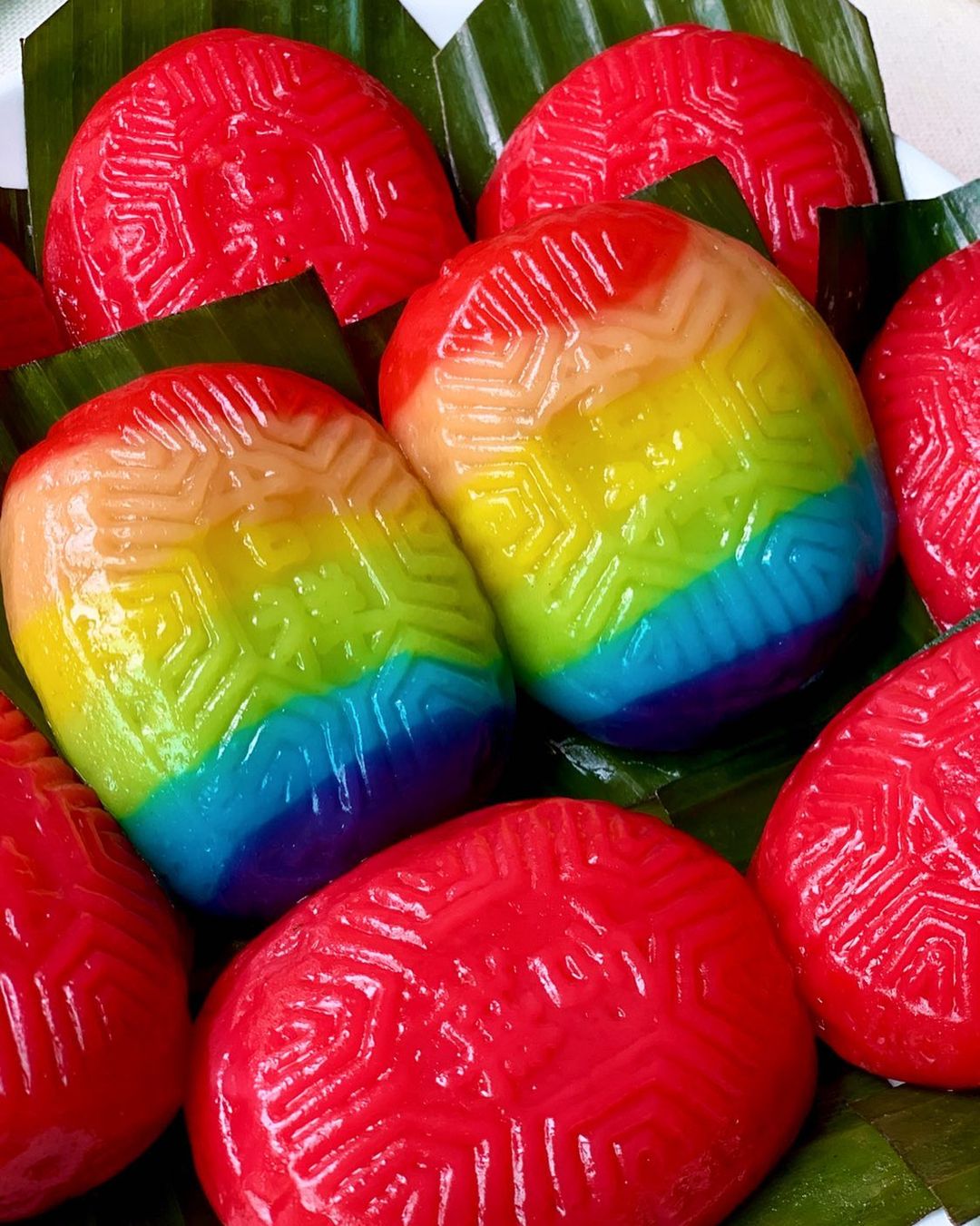 Image credit: @xp11
Ji Xiang Ang Ku Kueh is one of the few stalls in Singapore that still makes their ang ku kueh by hand, and they have been doing so since 1988. The old school confectionery sells their kueh from $1.10 apiece, and you get to pick from a range of fillings. There's sweet or salty mung bean, but also yam, coconut, and corn. Look out for their unique rainbow ang ku kueh, featuring soft, multicoloured kueh skin (from $2.40). 
Address: 1 Everton Park, #01-33, Singapore 081001
Opening hours: Mon-Sat 8am to 5pm
Tel: 6223 1631
Website
---
9. Folks and Stories 
---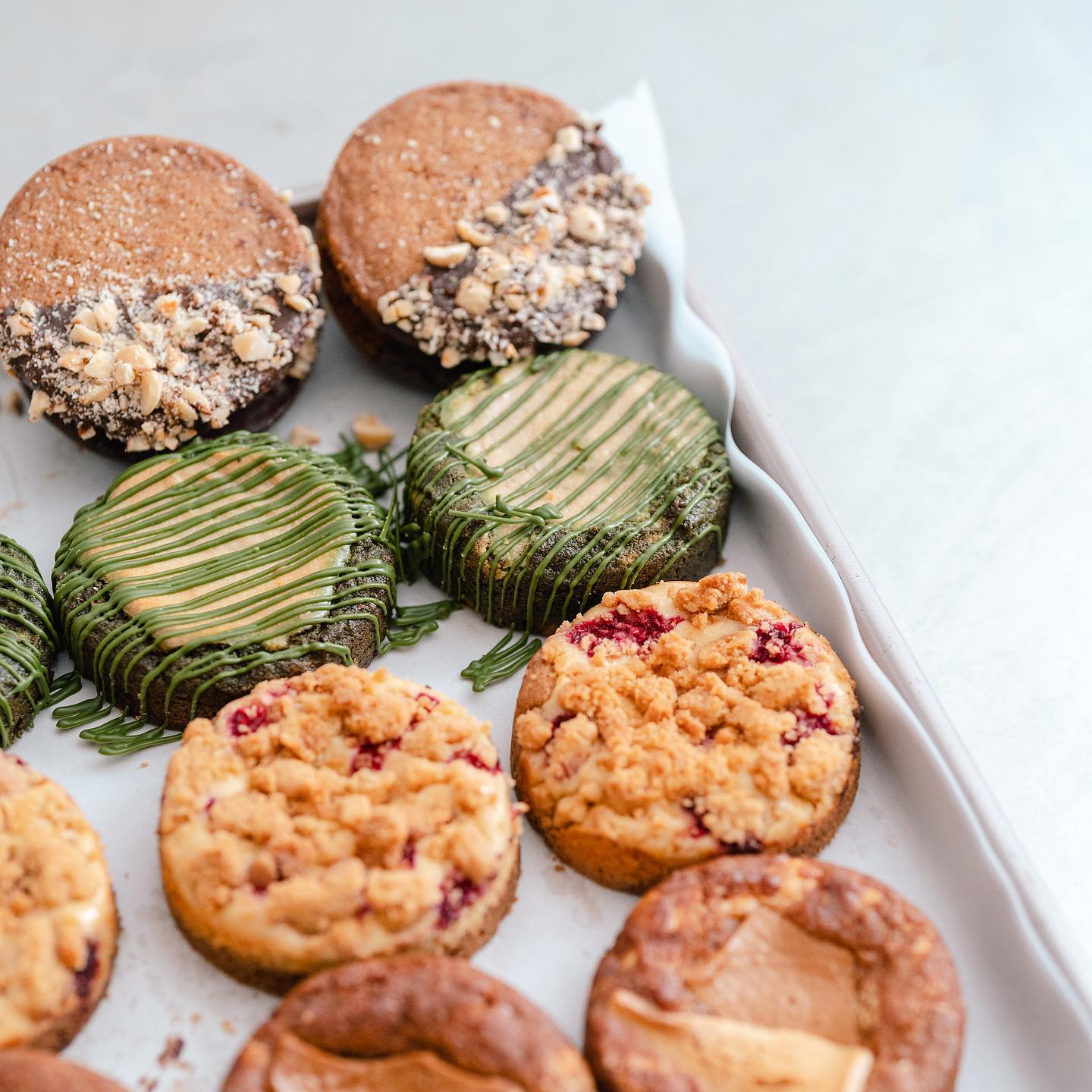 Image credit: Folks and Stories
If you're looking for a place to nab a dessert box or just some delicious cookies, try Folks and Stories. The bakery began as a home-based outfit before opening in Everton Park. All their cookies are inspired by unique personalities, so it's extra fun when you try to pair them with the person you're gifting to. We're big fans of the Curious Merrymaker ($3.50), a combination of dark chocolate cookie and cheesecake bits, as well as the Gentle Giant ($4.50), which sees a classic banana cake turned into a cookie.
Address: 3 Everton Park, #01-63, Singapore 080003
Opening hours: Tue-Sat 12pm to 4:30pm
Tel: 9627 2028
Website
24 Cookie Bakers In Singapore For Levain Cookies, Chocolate Lava Brookies And More
---
10. Dearborn Granola 
---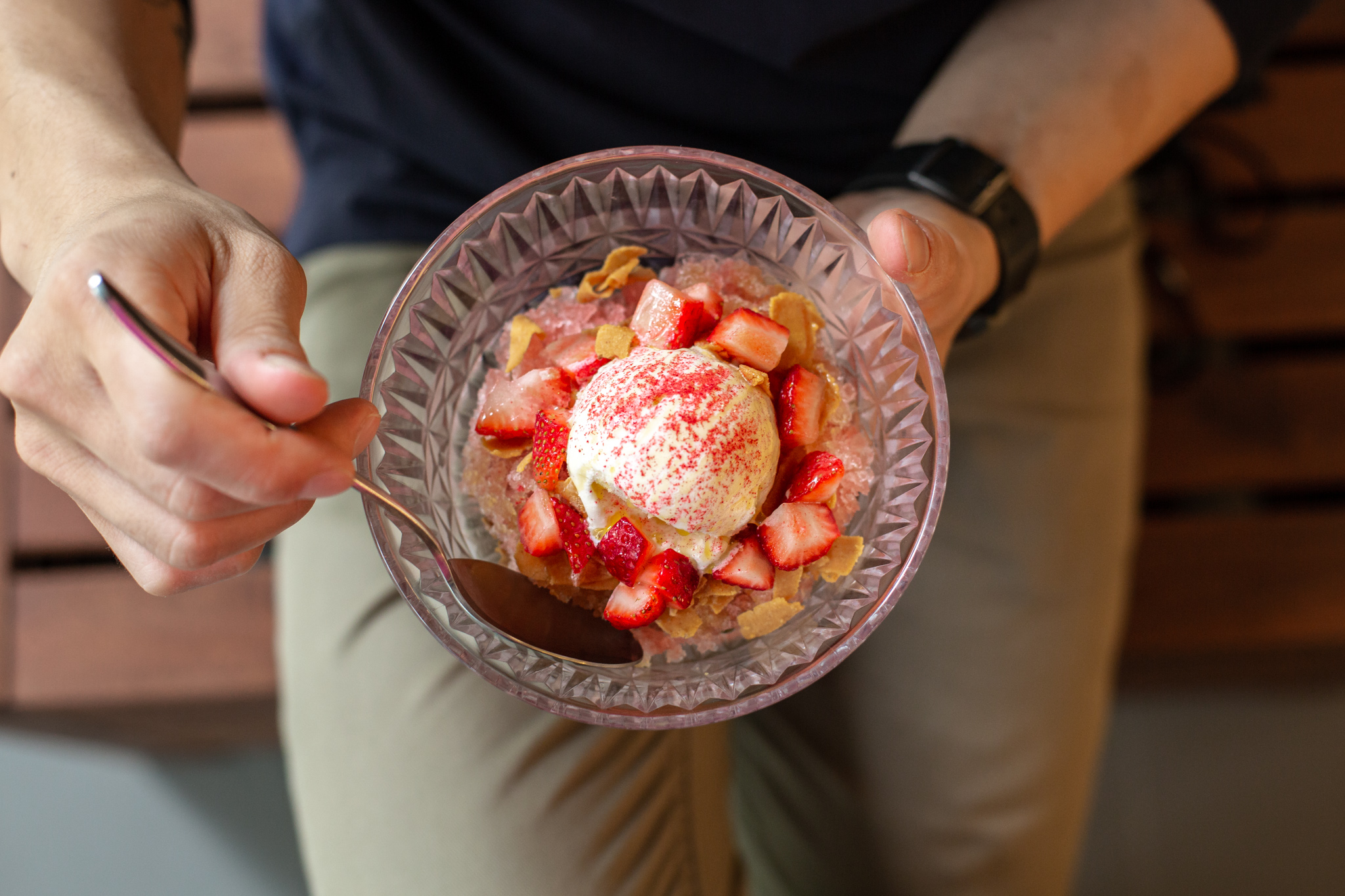 Image credit: Dearborn Singapore
Move over acai bowl joints, there's a new healthy dessert option in town: Dearbon Granola. As its name suggests, the cafe specialises in house-made, small-batch granola prepared by a chef minted by NoMad in New York and Waku Ghin at MBS. Choose from their granola bowls, starting at $8, or have some of their Toast with Butter ($5), starring artisanal butter and flavoured sourdough. Naturally, bags of their granola are also sold at the cafe.
Address: 1 Everton Park, #01-29, Singapore 081001
Opening hours: Mon-Fri 9am to 5pm, Sat 9am to 3pm
Website
---
11. Handcraft Coffee 
---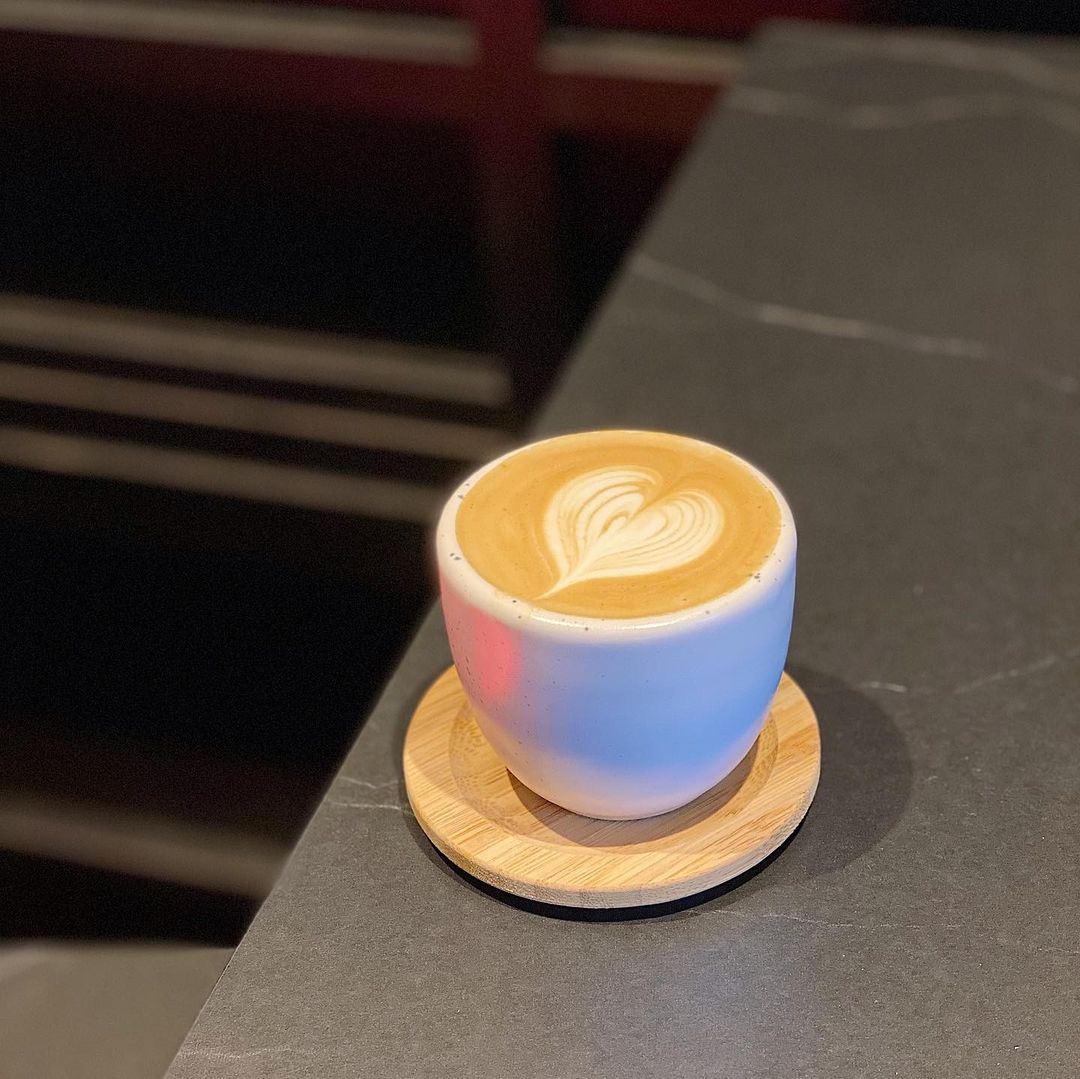 Image credit: @heythere.ch
Another spot for artisanal coffee in Everton Park is Handcraft Coffee. The takeaway joint is all sleek, moody decor within, with a long bar as the centerpiece. The single-origin beans here are all roasted by Sweet Blossom Coffee Roasters, which hails from Malaysia. A shot of espresso starts at $4.50, but you can also opt for a pour over, which starts at $7.
Address: 2 Everton Park, #01-59, Singapore 081002
Opening hours: Thurs-Mon 8am to 4:30pm
Tel: 9337 1976
---
12. Kekito Bakery 
---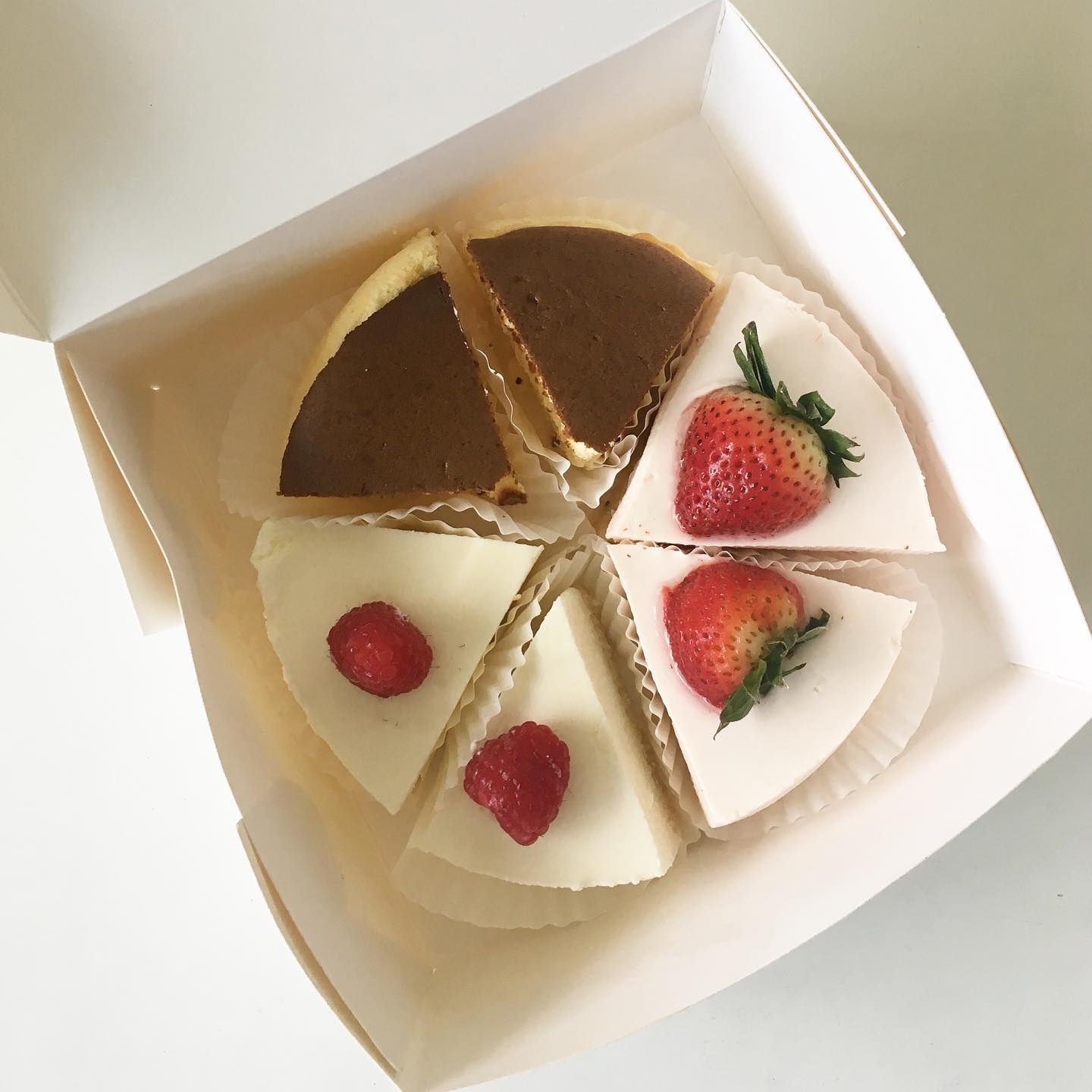 Image credit: Kekito Bakery
Those on a keto diet or just want bakes with less sugar can try out the range from Kekito Bakery.  They sell every type of bake, from loaves, to whole cakes, and cookies, even ice creams. Flavours here are Japanese-inspired, so you can expect goodies such as keto Matcha Cheesecake ($7), and even a Cream Roll Cake ($18) made without nuts or gluten.
Address: 3 Everton Park, #01-73, Singapore 080003
Opening hours: Tue-Fri 12pm to 7pm, Sat 11am to 4pm, Sun 11am to 2pm
Tel: 8774 7237
Website
---
13. Beano
---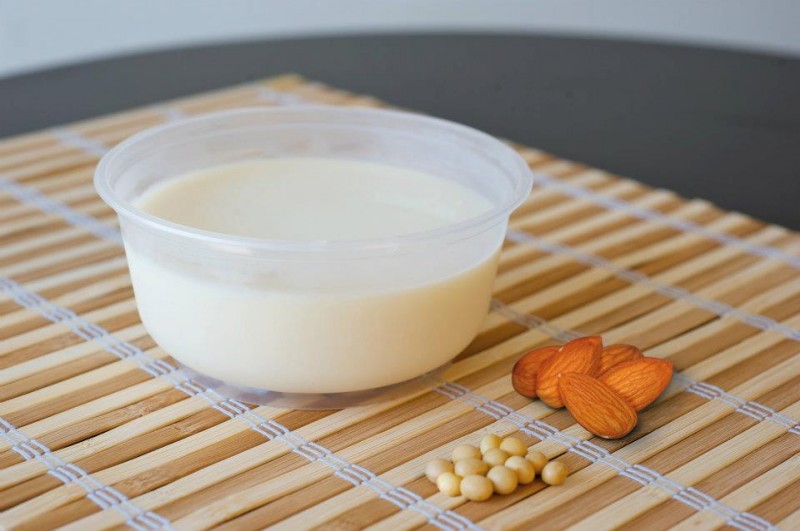 Image credit: Beano
Beano has been around since 2004, serving freshly made tau huey and soy milk made with non-GMO soy beans. They have traditional tau huey, or jelly tau huey, AKA the pudding style we're familiar with from brands such as Lao Ban. The original flavour is priced at $1.50, but you can also enjoy bandung, chocolate, and almond jelly tau huey for $2.
Address: 6 Everton Park, #01-02, Singapore 080006
Opening hours: Mon-Fri 7:30am to 7pm, Sat 7:30am to 2pm
Tel: 9852 7900
Website
---
What to eat at Everton Park
---
Now that you know where to eat in Everton Park, it's time to explore the broader neighbourhood. Check out more food guides for areas nearby below: