---
Outram Park food places near the MRT station
---
Foodie or not, Tiong Bahru is one of the best places to go for both cafe and hawker grub. But unless you are familiar with the area, most would forget the many gems that are found at Outram Park, which is just one MRT Station away. If you are done exploring all the cafes at Tiong Bahru, head down to check out these 10 Outram Park food places for grub that is just as good!
---
1. Mount Faber Nasi Lemak
---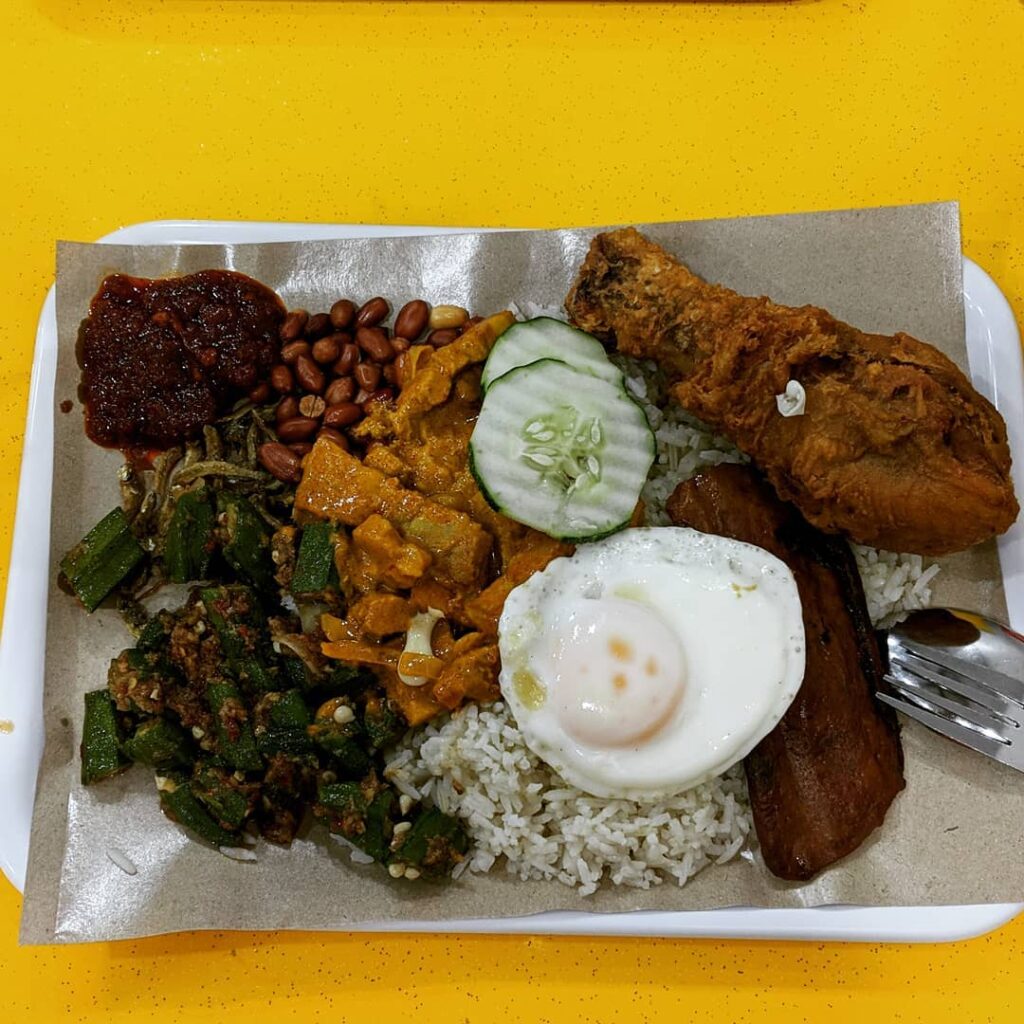 Image credit: @gnayres
If you haven't already heard of this place, Mount Faber Nasi Lemak is a popular choice when hunting down the wealth of Outram Park food. When you're there, get their Set B ($4) which comes with coconut rice, fried chicken wing, otah, egg, and a side of ikan bilis and peanuts. Based on personal experience, it is hard to stop at just one chicken wing, especially when they're fried so crisply. For a real hearty meal, top up $2.50 for a Crispy Chicken Drumstick or $1.30 for a Crispy Chicken Wing. Other ingredients that you can find include curry chicken, prawns, and vegetables.
Address: 47 Kreta Ayer Road, Singapore 089006
Opening hours: Mon-Sat 11am to 2:30am, Sun 3:30pm to 4:30am
Tel: 9788 9899
Website
---
2. Tong Ah Eating House 
---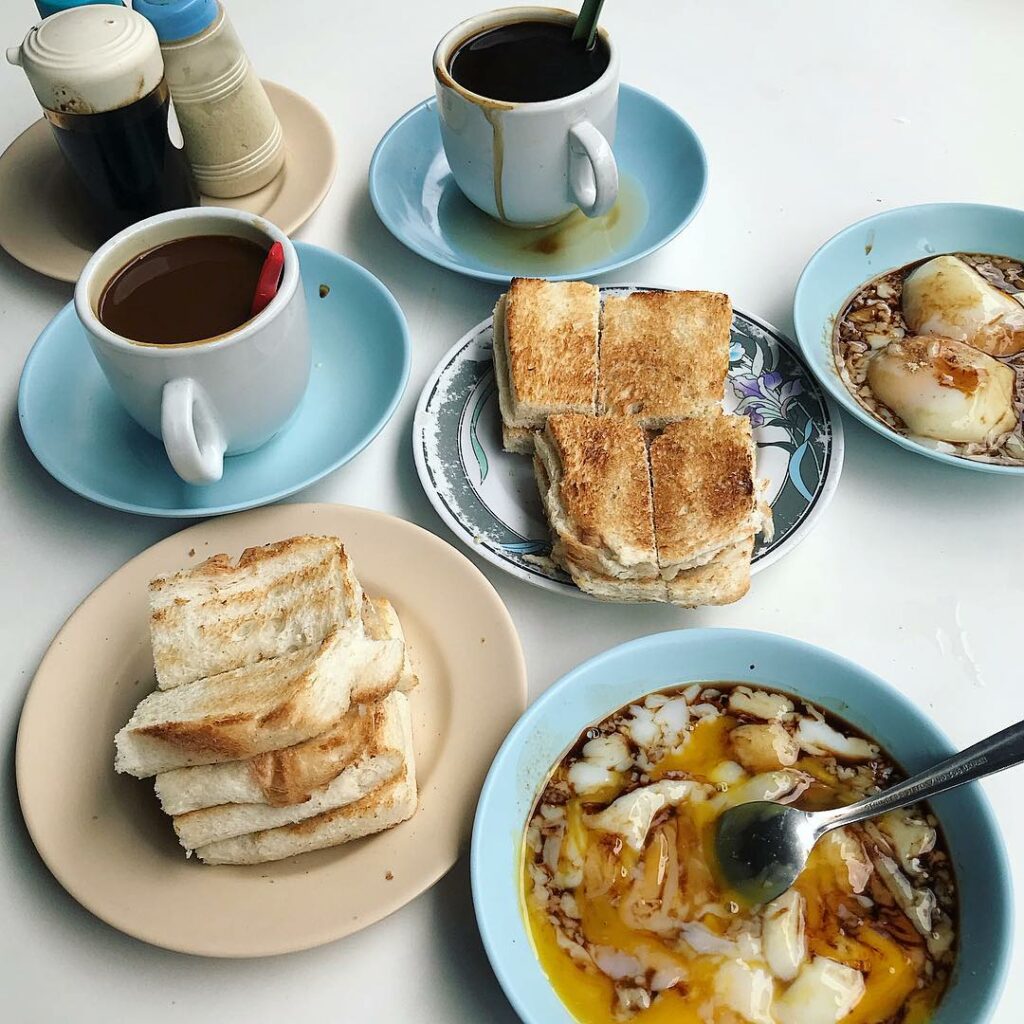 Image credit: @huilin9
Call me a typical Singaporean, but kaya toast is my favourite breakfast. Tong Ah Eating House is one of my go-to places for a comforting breakfast. For $4.90+, their Traditional Kaya Toast comes with toast, two soft-boiled eggs, and a drink. If you prefer something besides the traditional toast, they also have variations such as French Toast with Kaya, Steamed Bread with Kaya, and Crispy Thin Toast Kaya. Come evening time, the place transforms into a zi char place where you can get popular dishes such as Claypot Fragrance Chicken ($10+/$12+/$15+) and Salted Egg Yolk String Beans ($10+/$12+/$15+).
Address: 25 Keong Saik Road, Singapore 089142
Opening hours: Thur-Tue 7am to 10pm, Wed 7am to 2pm
Tel: 6223 5083
Website
---
3. Bao Makers 
---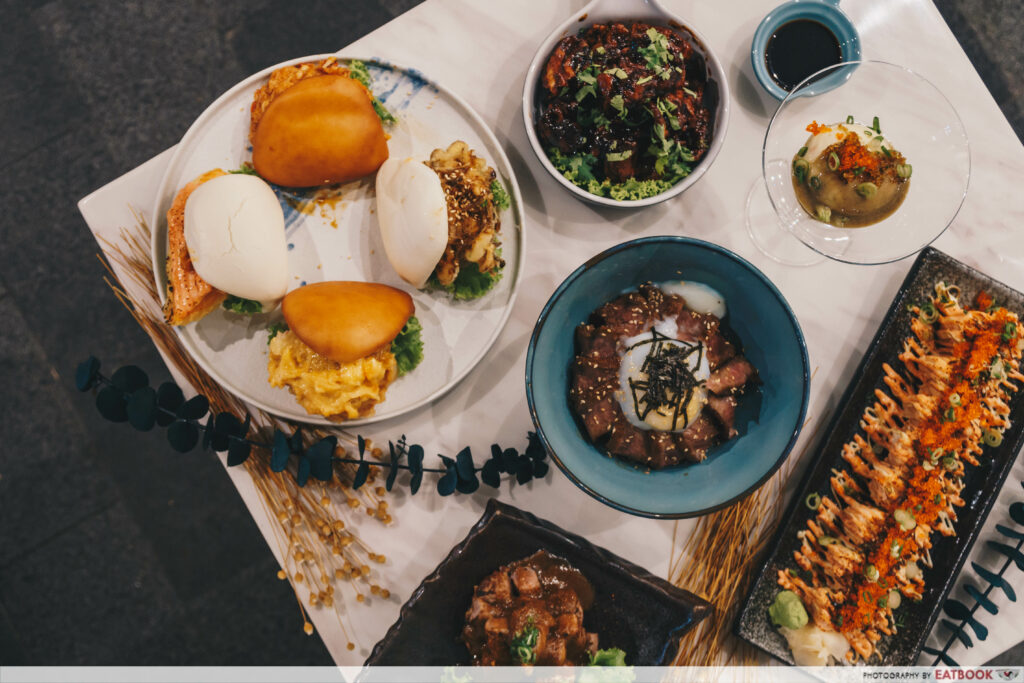 Bao Makers takes your typical buns up a notch with their unusual flavours. One of my favourites was their Salmon Mentaiko Bao ($4.30++), which is made of a thick piece of fried salmon fillet coated with torched mentaiko sauce and sandwiched in steamed mantou. Other varieties that you can find include Chilli Crab Bao ($4.50++), Salted Egg Chicken Bao ($4.30++), and Veggie Bao ($3.80++). Though two buns will do a good job in filling your belly up, their Lobster Pasta ($29++) and Chicken Cheese Volcano ($13++) are new items on the menu that are worth a try too.
Address: 4 Jiak Chuan Road, Singapore 089261
Opening hours: Tues-Thurs 12pm to 3pm, 6pm to 9pm, Fri 12pm to 3pm, 6pm to 10pm, Sat 10:30am to 3:30pm, 6pm to 10pm, Un 10:30am to 3:30pm
Tel: 6291 2330
Website
---
4. Ka-Soh Restaurant 
---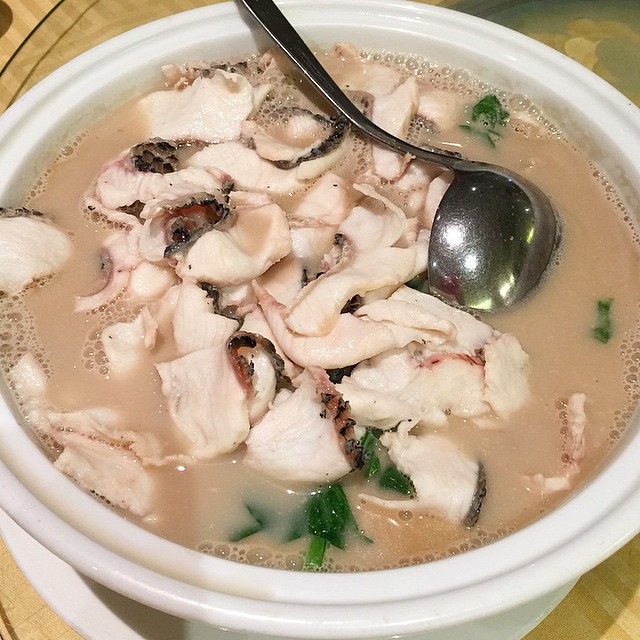 Image credit: @cpuzilla
Started out as a pushcart stall in 1939, Ka-Soh Restaurant now has four outlets around Southeast Asia and was listed in the Michelin guide for 2018's Michelin Bib Gourmand. Located just a short walk away from Outram Park MRT Station, this restaurant is best known for their Sliced Fish Noodle Soup ($8++/$25++/$48++). On top of the conspicuous amount of fish slices, a highlight is their creamy soup, which is not achieved by adding milk but through long hours of cooking. For side dishes, you can try their Prawn Paste Chicken ($16++) and Deep Fried Pork Ribs ($20++/$30++).
Address: 2 College Road, Singapore 169850
Opening hours: Daily 11:30am to 2:30pm, 5:30pm to 9pm
Tel: 6473 6686
Website
---
5. Steamov
---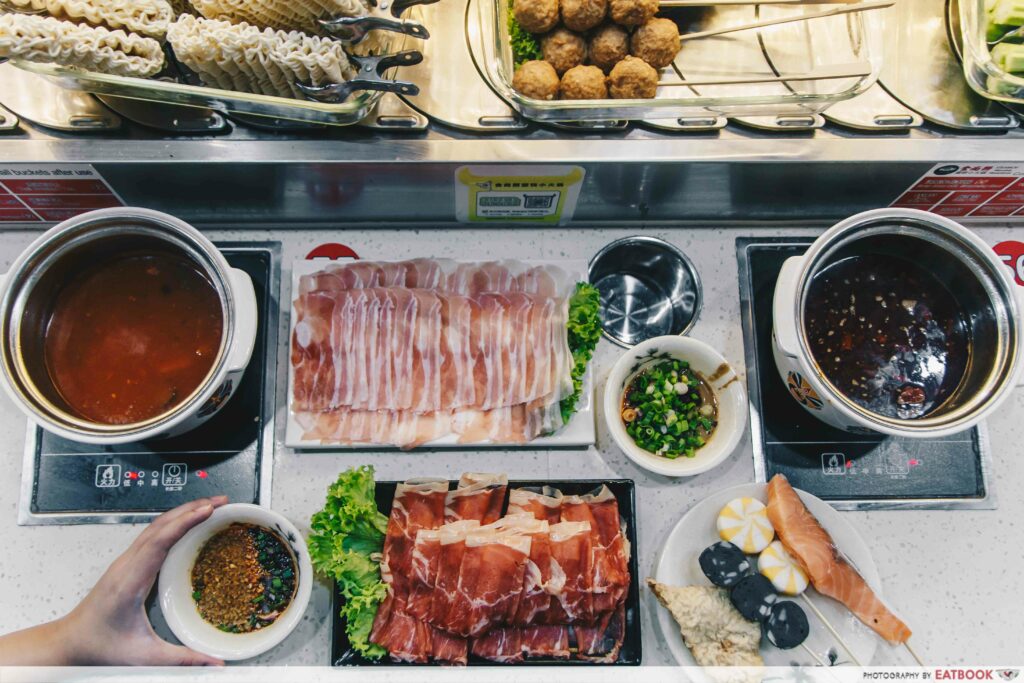 For the late nights when you are craving steamboat, hit up Steamov. Open till 6am daily, Steamov offers individual hot pots with a variety of soup bases at $5. Choices of soup bases include Mushroom & Black Chicken Pot, Herbal Duck Pot, Spicy Pot, and more. As for the ingredients, skewered items ($1) such as fish balls, lotus root, and beancurd skin can be conveniently taken off the conveyor belt in front of you. For some shabu shabu goodness, be sure to order their Beef Rolls ($10) and Pork Bellies ($8) as well!
Steamov Review: Conveyor Belt Hot Pot Spot That Closes At 4am At Chinatown
Address: 325 New Bridge Road, Singapore 088760
Opening hours: Daily 11am to 6am
Tel: 8858 0543
Website
---
6. Foong Kee Coffee Shop 
---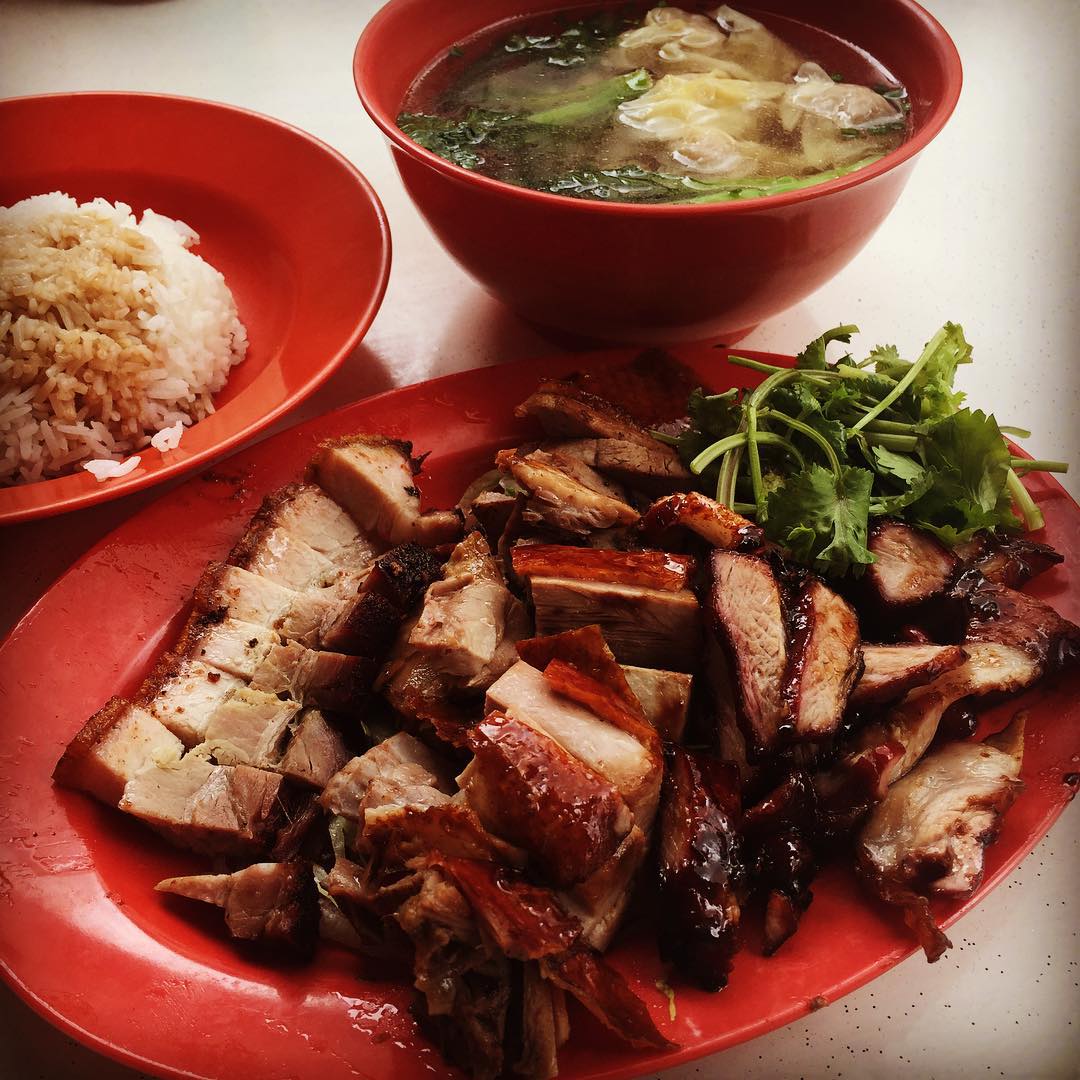 Image credit: @cyc1308
Foong Kee Coffee Shop is a small old-school coffee shop, with just one stall, that sells roast meat. The simplest dish you can get is their Wanton Noodles ($4) that comes with egg noodles tossed in soy sauce, char siew, and a serving of dumplings in soup. Top up another $1.50, and you can get noodles with three different ingredients – char siew, sio bak, and dumplings! Frills-free and traditional, this coffee shop is the place to go to for shiok comfort food without having to spend much.
Address: 6 Keong Saik Road, Singapore 089114
Opening hours: Mon-Fri, 11am to 8pm, Sat 11am to 5:30pm
---
7. Shake Shack
---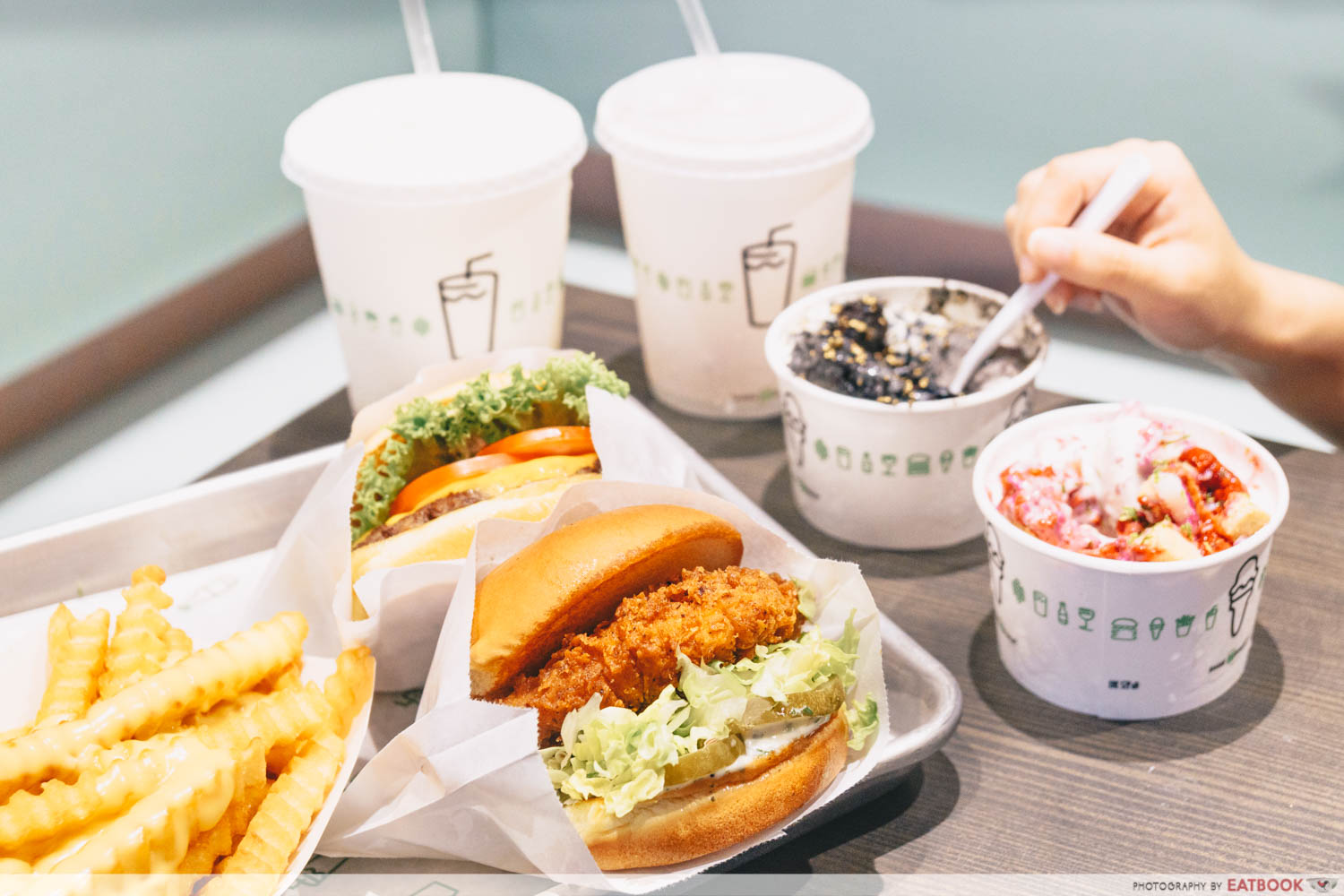 Shake Shack's sophomore location still draws long queues to this day, but it remains a favourite destination to grab a good burger in Outram Park. Swing by for a fast food fix with their Shackburger (from $9.20), made with 100% Angus beef, or their Open Sesame Concrete ($7.50), where frozen custard meets black sesame.
Check out our full review of Shake Shack at Neil Road.
Address: 89 Neil Road, #01-01, Singapore 088849
Opening hours: Sun-Thurs 11am to 9:30pm, Fri-Sat 11am to 10pm
Website
Shake Shack Outram Has New Items Including Black Sesame Concrete And Buttermilk Chicken Burger
---
8. Stranger's Reunion 
---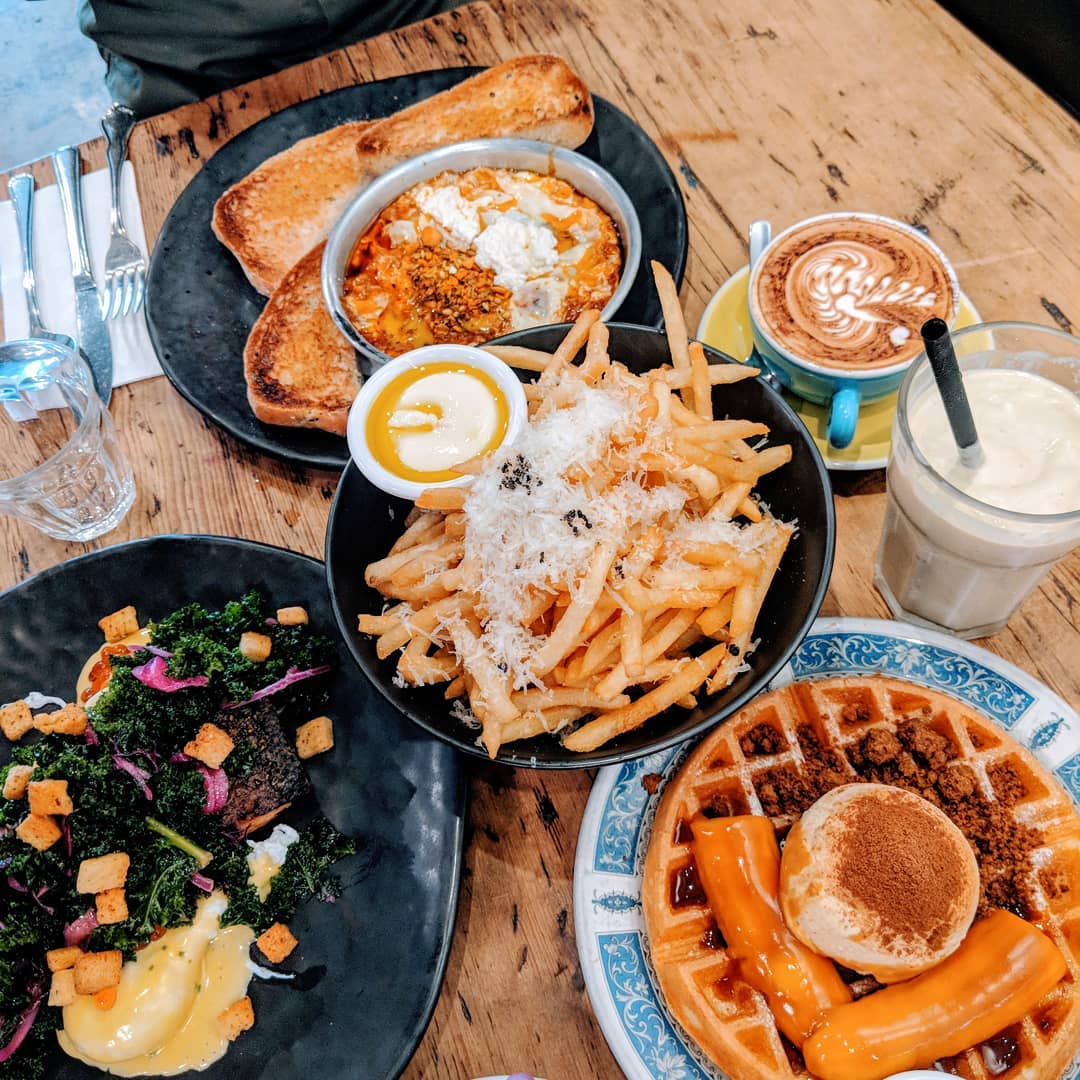 Image credit: @wtgy_
If you are wrecking your head over where to go for brunch this weekend, Stranger's Reunion may be a good option. Besides being known for really good coffee, the cafe also whips up many noteworthy dishes such as Baked Eggs ($15.90+), Truffle Tagliatelle ($17.90+), and a full Strange Breakfast ($20.50+). Don't overstuff yourself with the savoury items though, as you wouldn't want to miss out on their desserts. Buttermilk waffles are one of their signatures, and popular flavours include Milo Crumble And Caramelised Banana ($12.90+).
Address: 33/35/37 Kampong Bahru Road, Singapore 169356
Opening hours: Daily 9am to 6pm
Tel: 6222 4869
Website
---
9. Potato Head Singapore 
---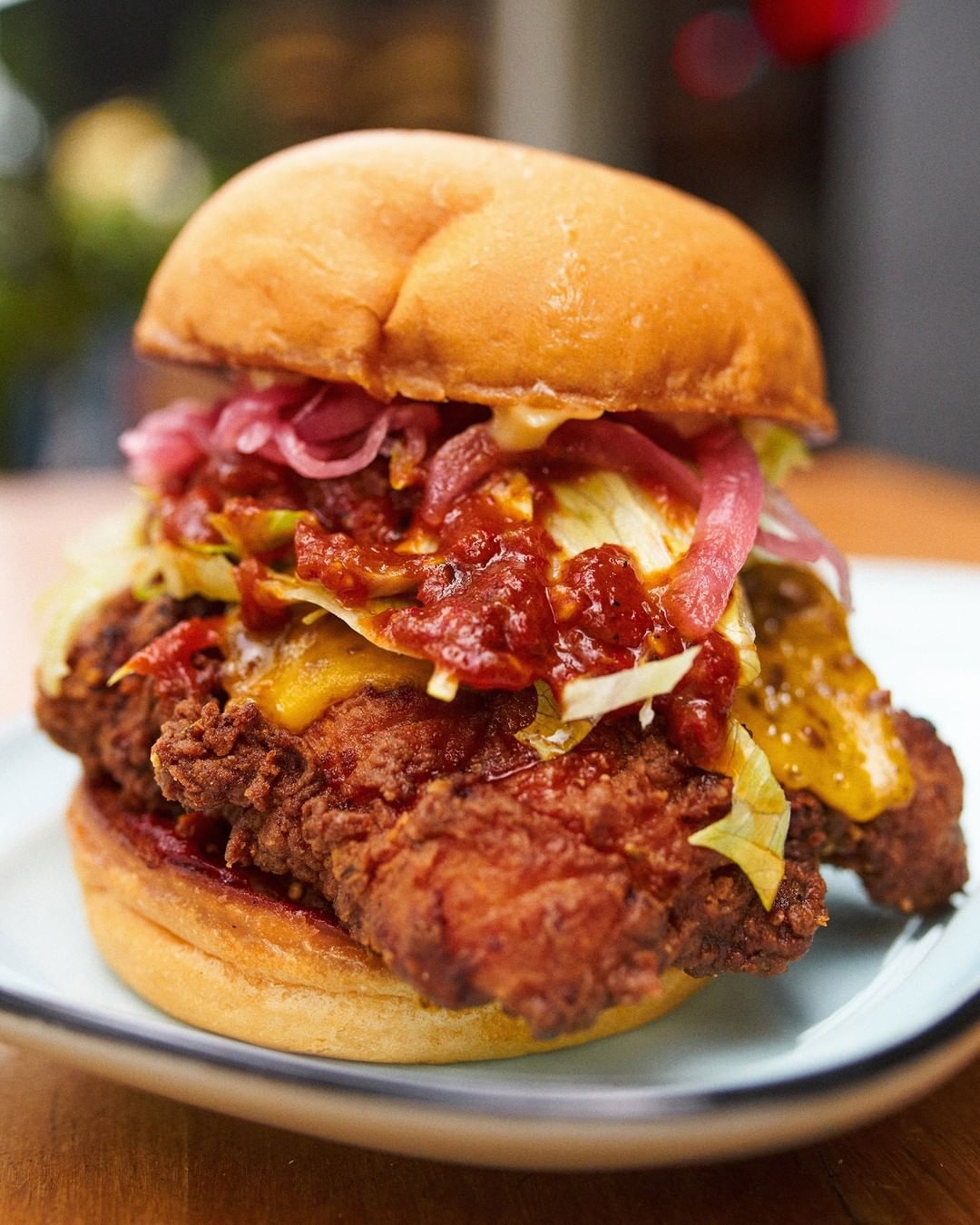 Image credit: @threebuns

Nothing ends the day better than indulging in some juicy, decadent burgers and Three Buns in Potato Head Singapore is the place to hit up for just that. Made of Angus beef patty, cheese, pickles and spiced mayo, all sandwiched between two buttery brioche buns, Baby Huey ($18+) are a classic that will not go wrong. To switch things up a little, try their Truffle Hound ($16++), a hotdog bun made of prime beef frankfurter, roasted portobello, and slapped with a layer of truffle cheese! The meal is also not complete without The Naughty Fries Jnr ($9++), which comes with beef chilli fried shallots and cheese.
Address: 36 Keong Saik Road, Singapore 089143
Opening hours: Tue-Sun 11am to 11:30pm
Tel: 6327 1939
Website
---
10. Keong Saik Bakery 
---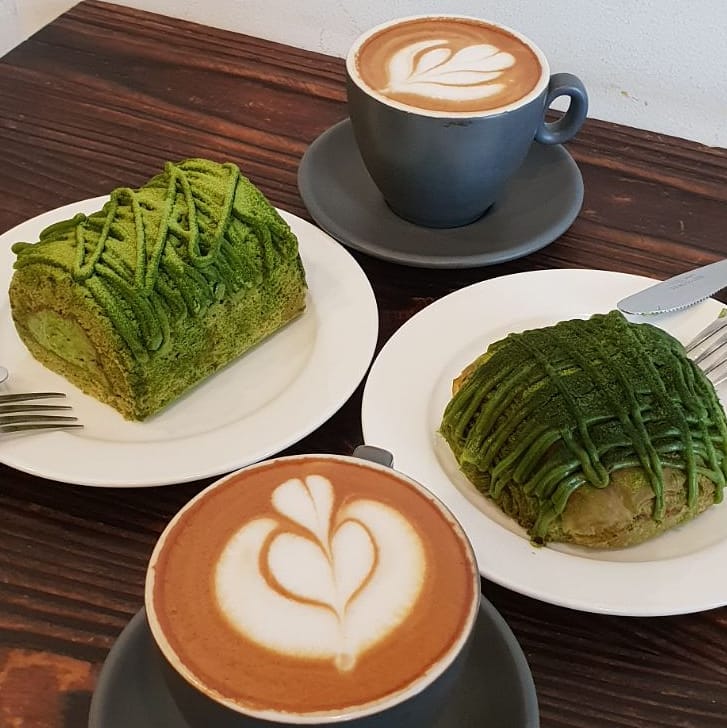 Image credit: @keepthosememories
The first time I tried zang zang bao was at Keong Saik Bakery and I fell in love with their Matcha Burnt Cheese Cruffin ($6.50). If you're too lazy to get your hands dirty, you'll be glad to know that they also have an extensive list of desserts such as Chendol Delight ($7.50), Orh Nee Cake ($7), and Attap Chee Rose Cheesecake ($7.50). Another signature of theirs is Sor Hei ($3.80), a black and white Danish pastry filled with chocolate chips within the layers.
Check out our full review of Keong Saik Bakery.
Address: 41 Keong Saik Road, Singapore 089146
Opening hours: Daily 8am to 8pm
Tel: 6909 3199
Website
Keong Saik Bakery Review: Durian Burnt Cheesecake, Burnt Cheesecake Cruffins And More At Outram
---
Outram Park Food
---
If you were to be stuck in Outram Park all day, the last thing you'd have to worry about is not being able to find food. From starting the day with Tong Ah Eating House's kaya toast to ending it with a steamboat from Steamov at the early hours of the day, this list got you covered for food to look out for at any time of the day. For other food places to check out around the area, head to Tiong Bahru Market or Tanjong Pagar.
This article has been updated on 30 October 2020.
10 Tiong Bahru Market Stalls To Return To Including Their Famous Char Kway Teow