---
Exotic Cuisines in Singapore
---
Food has a magical quality of transporting us to places and times where we would otherwise be unable to experience. While we would all love to fuel the wanderlust in us, we are lucky to call Singapore home and be exposed to a myriad of different cuisines from all around the world.
Here is our shortlist of the top 10 places to find exotic cuisine in Singapore. Only adventurous eaters need apply.
---
1.Blu Kouzina (Greek)
---
Greek cooking is about the purest and least manipulated ingredients. Food is only as good as the ingredients you start with. Blu Kouzina takes pride in producing the purest olive oil from their family owned Green Gold Tsakiris Family Estate in Messinia, Greece. The family produces olive groves that are organic and free from artificial fertilizers and pesticides. Greek food never scrimps on flavor, yet manages to deliver a party in the mouth.
Order a table full of Mezedes, such as the Tzatziki ($14.80), which is a light and refreshing yogurt dip mixed with cucumber, extra virgin olive oil and garlic. For a real kick, the Melitzanosalata ($15.80) delivers a punch with its charred, smoky eggplant lifted with fresh herbs and olive oil. Don't forget to wipe your plates clean with an order of Pita Bread($3.80).
Mezedes– small plates of Greek appetizers usually eaten before lunch
Address: 893 Bukit Timah Rd, 589615
Opening Hours: Monday-Thursday (6-10PM). Friday- Sunday (12-2:30PM, 6-10PM)
Contact: 6875 0872

---
2. Beirut (Lebanese)
---
Lebanese cuisine is a vibrant melting pot of the various products and ingredients that are derived from the different regions. The driving flavor of Lebanese cuisine is freshness, with foods seasoned with olive oil, lifted by fresh herbs and lemon.
Line your tummies with the House Beirut Platters, such as the Mixed Grilled Kebab ($29), a hearty set of lamb chops and kebabs, served with grilled vegetables and Arabic rice. Unadulterated, simple food that never fails to impress. For a sweet ending, go for the Mouhalabiah ($6), a heady milk based pudding perfumed with rosewater and honey.
After your meal, make your way up to the Magic Carpet Lounge upstairs to enjoy a glass of Lebanese wine and indulge in a dance. Beirut spans over 5000 years of culture and it shows in its infectious party vibe that has enchanted Arab Street for six years!
Address: 72 Bussorah Street, Singapore 199485
Opening Hours: Monday-Thursday (11AM-11PM), Friday-Sunday (11AM-1AM)
Contact: 6341 7728

---
3. Lime House (Caribbean)

---
Lime is a Caribbean term meaning to hang out with friends, and the Lime House creates that experience seamlessly. Vibe is a difficult thing to orchestrate in a restaurant but the great music and no-frills ambience at Lime House always puts me in a great mood to jive and mingle.
But let's not forget the food here! The Lime House definitely does not shy from dishing up authentic yet reinvented interpretations of Caribbean food. The Coffee-Jerk Rubbed Steak ($36) encapsulates the soul of Caribbean food. The coffee is punchy and lends a great supporting role to the flavorful jerk spice and the perfectly seared steak. Have some Fried Plantains ($5) or Rice N Peas ($4) to complete your meal. Check out our full review on Lime House here.
Opening Hours: Tues-Fri 5pm-12am, Sat 3pm-12am
Address: 2 Jiak Chuan Road, Singapore 089260
Contact: 6222 3130

---
4. Buyan (Russian)
---
The name is derived from a mythical Russian island, and the food here is befitting of that name. Buyan joins the wave of socially-conscious and responsible food enterprises by serving caviar only from farmed sturgeon and farmed varieties of wild boar and wild geese.
Start off at the bar with a Blini Wrap with Salmon Roe ($22). A classic combination of a fluffy pancake enveloped with the briny salmon roe, washed down with a shot of vodka. Move on to a warm Borscht ($12) that comforts with its earthy and meaty broth. To wash it all down, take a swig at one of their wines from their wine cellars, that is valued at SGD $5 million dollars. For the ones who dig a little opulence and adventure with their meal.
Address: 9 Duxton Hill, 089593
Opening Hours: Tuesday-Friday (12-3PM, 6-1030PM), Saturday and Mondays (6-1030PM). Closed on Sundays.
Contact: 6223 7008

---
5. Shabestan (Persian)
---
Shabestan overlooks the Singapore River and has great food to accompany the spectacular view. Iranian Chef Mohammad Hosseini is proud of his charcoal grill, that churns out that wonderful smoky, charred flavor in the Kebab Barg ($45), juicy lamb fillets that are seasoned with saffron and herbs. The food preserves its integrity, as the technique of using the charcoal grill lends a great flavor to the meat.
Address: The Pier@ Robertson. 80 Mohamed Sultan Road #01-13, Singapore 239013
Opening Hours: Monday-Thursday (4PM-11PM), Friday-Sunday (11AM-11PM)
Contact: 6836 1270

---
6. Carne & Caipirinha (Brazilian)
---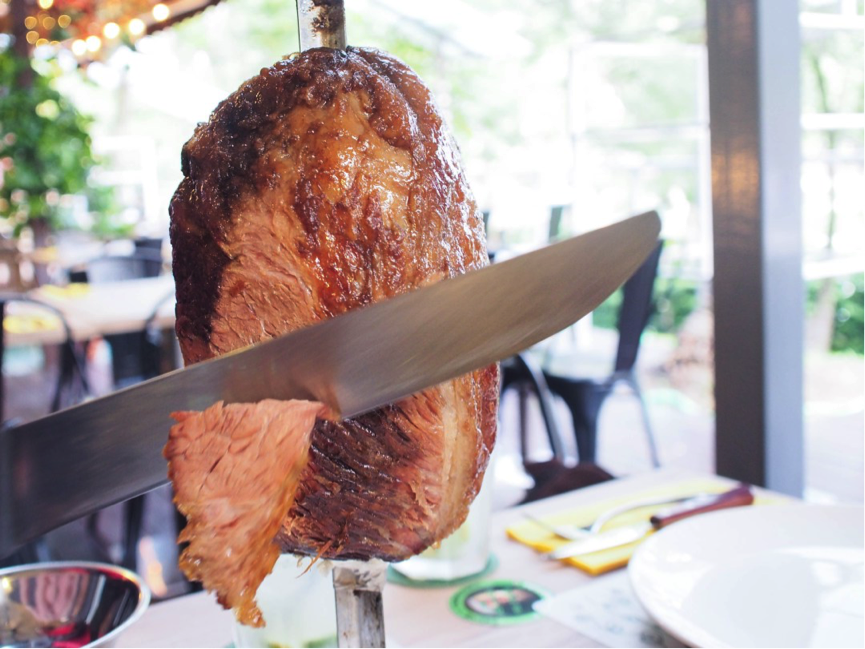 Bring a hearty appetite if you're visiting, Carne and Caipirinha offers a wide array of meats and an extensive buffet line, all for the price of $39.90++ per adult!
Don't miss the Feijoada, a traditional Brazilian dish that is rooted in history. Invented by slaves, this hearty stew is a glimpse into the rich culture and dialogue of Brazilian food. What I love about this restaurant is the ability to mix and match your meal to your fancy. Value for money, and definitely a good introduction to Brazilian churrascaria!
Address: Blk 106 Sunset Way Clementi Street 12, #01-50 Singapore 120106
Operating Hours: Monday- Saturday (530-11PM), Sunday (5-11PM)
Contact: 6464 0478
---
7. Kublai Khan Mongolian BBQ (Mongolian)
---
Kublai Khan wins on variety of food and its value for money. They offer an array of cuisines, from the mixed smoky barbequed meats and sauces, to a variety of fresh Japanese sashimi and an international buffet spread.
Revel in delight as you watch the head chefs cook your selection of meats on one of the four central furnaces. For $29 a head, this place is a no-frills, casual place to have a buffet at.
Address: 9 Penang Rd, Singapore 238459
Opening Hours: Monday-Sunday (6-10PM)
Contact: 6334 4888
---
8. Aloha Poke (Hawaiian)
---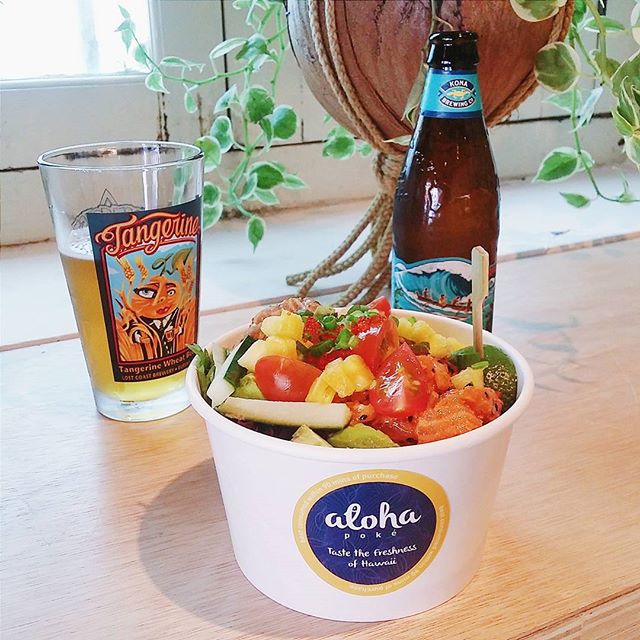 I love the diversity and eclectic mix of healthy options that are popping up in Singapore. Aloha Poke introduces us to a staple of Hawaiian cuisine without scrimping on the saucy, umami kick of its cuisine.
What is unique to Aloha Poke is its ability to elevate poke and still make customization available to its guests. The service is wonderful and embodies the Hawaiian hospitality we so often hear about. Not watching your waistline? Wash it all down with a craft beer from the Tiki Bar! Intrigued? Poke around here for the full review.
Address: 92 Amoy Street, Singapore 069911
Opening hours: Monday-Friday: 1130am – 230pm, 530pm – 11pm, Saturday: 1130am – 230pm
Contact: 6221 6165
---
9. Bob's Bar (Cuban)
---
Hop on down every Friday night to let your hair down with Havana Nights at Bob's Bar. Experience Cuban hospitality at its best- boogie with live Latin music, enjoy a tipple or two while smoking a Cuban cigar, all while taking in the lush scenery of Sentosa.
The Havana Platter for two ($50) had a great variety of meats, all perfectly executed and moist. The mixed food platter ($35++) also has a good selection of sliced cured meats and charcuterie, olives and other bar bites. The drinks program here is well curated, with thoughtful reinterpretations like the addition of fresh sugarcane juice in its mojito.
Address: Capella Singapore, 1 The Knolls, Sentosa Island, Singapore 098297
Opening Hours: Only on Friday Nights 
Contact: 6377 8888
---
10. boCHINche (Argentinian)
---
BoCHINche does a good job of showcasing Argentinean cuisine in its unadulterated form and providing a fresh perspective to its style of cooking. The dishes at boCHINche allow the ingredients to speak for itself, and combine flavors that complement each other without over-manipulating them.
Not for the squeamish, try the Crispy Chicken Skin with Liver Parfait, Walnuts & Grapes ($15) for something savoury, sweet and bold. . Another favorite is the grilled watermelon salad ($13). It pays homage to the simple use of textures, temperature and flavor to draw out the best of the produce and ingredient. The food here is detail-oriented, yet delights on its simplicity and good grasp on the ingredients. Check out the full review here.
Address: 22 Martin Road
Opening Hours: Tue-Thu: 530pm – 12am, Fri: 530 pm – 1am, Sat: 11am – 430pm / 530pm – 1am, Sun: 11am – 430pm / 530pm – 12am
Contact: 6235 4990
---
Exotic Cuisines that Never Fail to Surprise
---
I don't know about you, but personally, food is my favorite medium to learn about another country. It is a common thread that brings nationalities together and has to be carried out, making it indispensable as a topic that will inevitably bring people of different nationalities closer. What other restaurants have we missed out? Or share about a dish or food tradition in your country that will surprise us! Tell us more in the comments below!
Written by Si Ying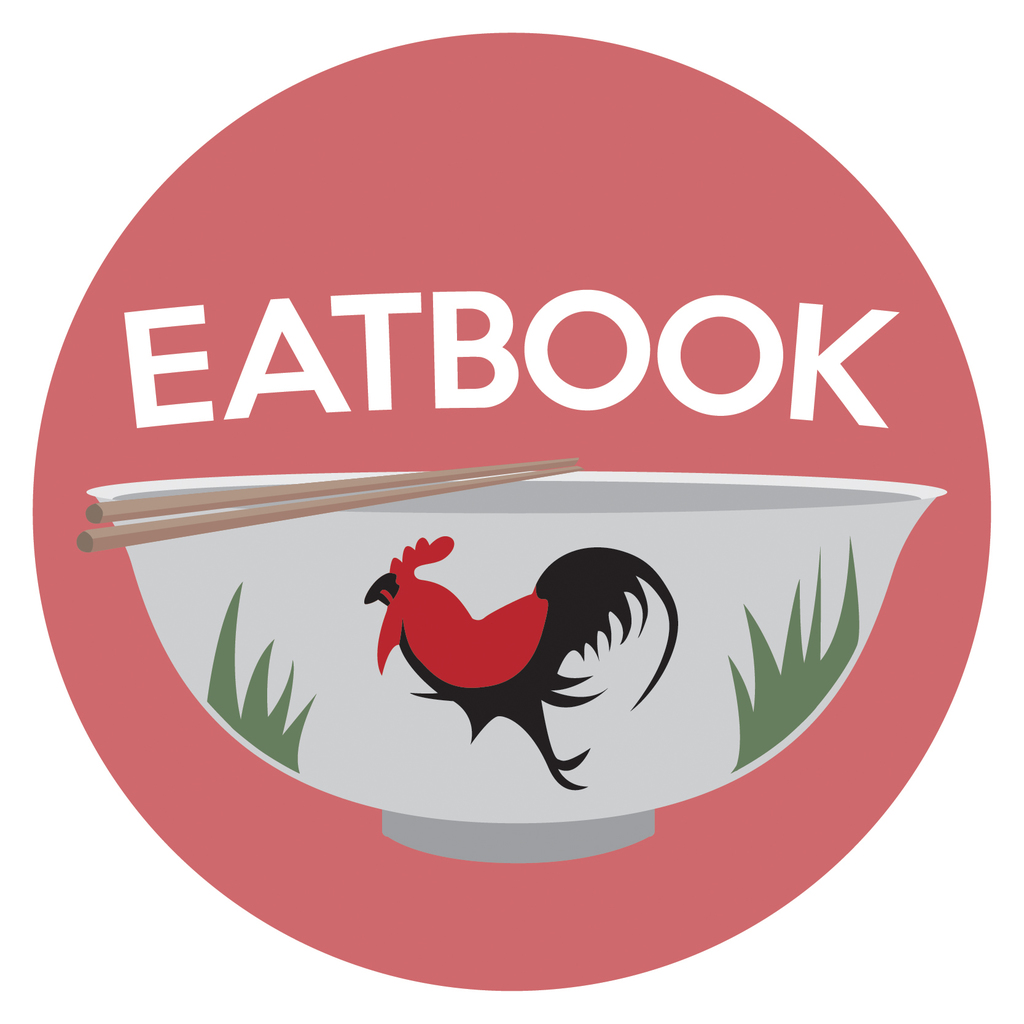 Drop us your email so you won't miss the latest news.