Five Guys is coming to NEX in 2021
Hot on the heels of Shake Shack's rapid domination of the Singapore burger scene, Five Guys is set to expand with its second outlet opening in NEX come early 2021. They also have plans to open their third Southeast Asian restaurant in Genting Highlands soon.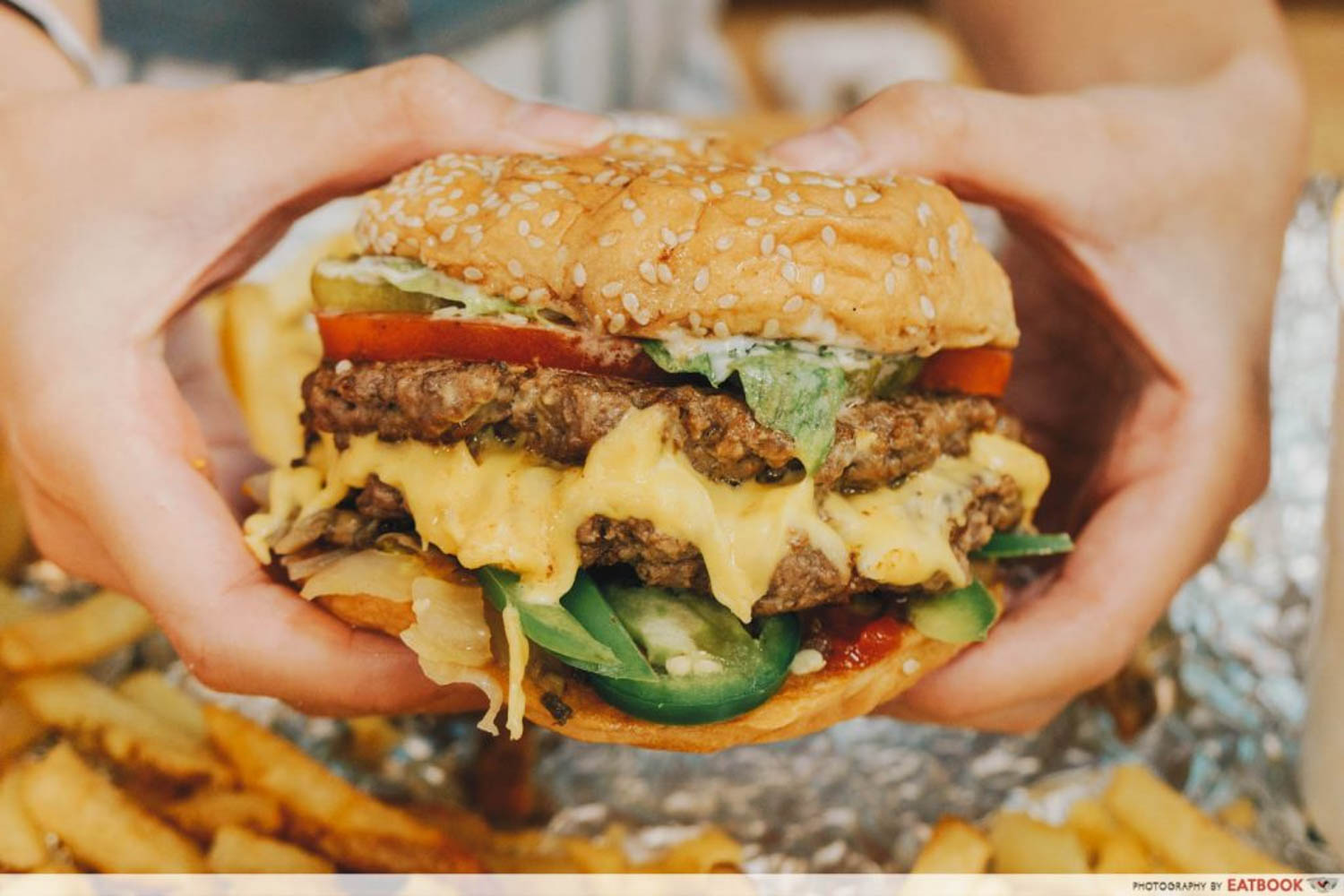 The famous American burger chain landed on Singapore shores in December 2019 to much aplomb. They sold more than 1,000 burgers on their opening day, with hundreds waiting in line for their turn. 
Yun Nans Has New Outlet At NEX With Opening Promo Of 50% Off Total Bill
The menu at the NEX outpost of Five Guys looks to be the same iconic menu available throughout all of Five Guys' outlets worldwide. There are four basic burgers ─ the Hamburger, Cheeseburger, Baconburger and Bacon Cheeseburger ─ which can then be customised with 15 free toppings, resulting in a jaw-dropping 250,000 different ways to order a Five Guys burger.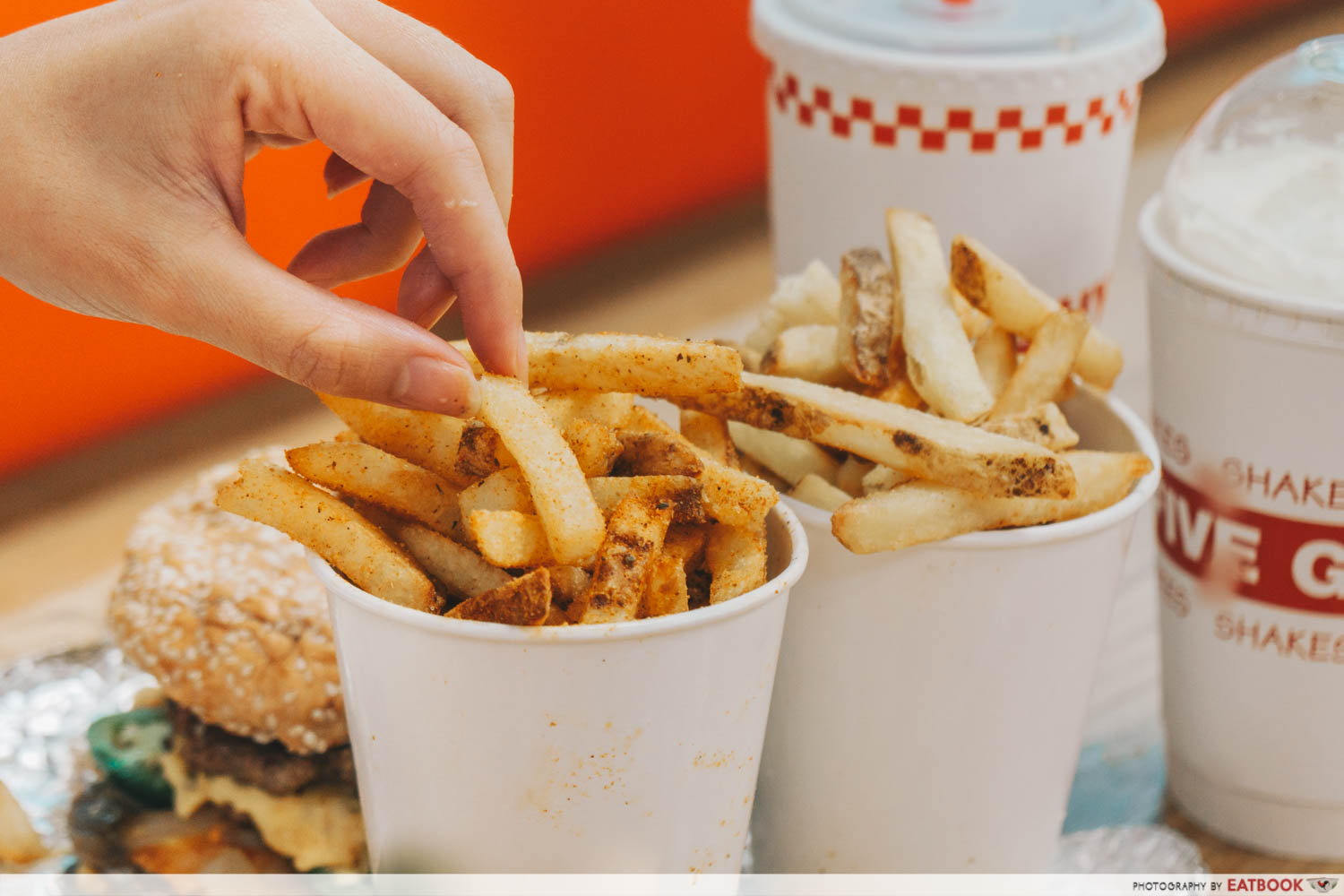 Burgers at Five Guys are not cheap ─ a Cheeseburger rings in the till at $15, with no accompanying fries or drinks. We tried it, and like many others, decided that it's definitely worth the price, and the queue.
Five Guys Review: Queue-Worthy Juicy Cheeseburgers And Peanut Bacon Milkshake At Plaza Singapura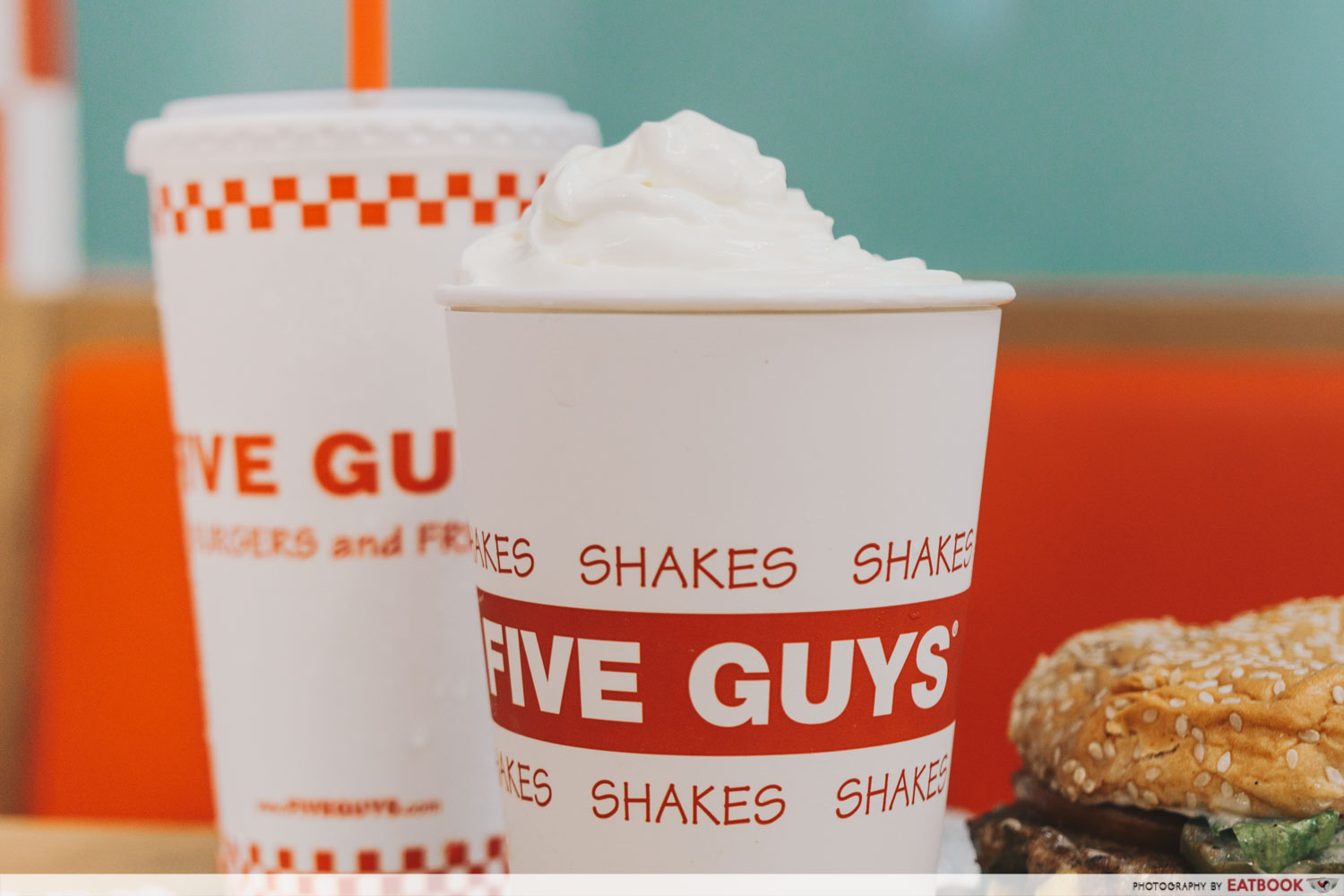 If you haven't been to Five Guys, and you love sweets, you're in for a treat. Not only can you customise your burger, you can also do the same for your Five Guys Shake ($10), a milkshake that allows you to go crazy with any topping you want! There are 11 different toppings, including chocolate, peanut butter, salted caramel and ─ wait for it ─ bacon.
While the exact opening date for this new outlet of Five Guys is not available at this point, there are plenty of other new openings at NEX that you should check out in the meantime, including Yun Nans, Beauty in the Pot, and Feng Sheng Hao!
For more burger-related news, check out our full review of Skirt & Dirt, a unique hawker making cheese skirt burgers in Singapore. Also, read our list of the best places to get burgers in Singapore.