G. Cheong Fun in JB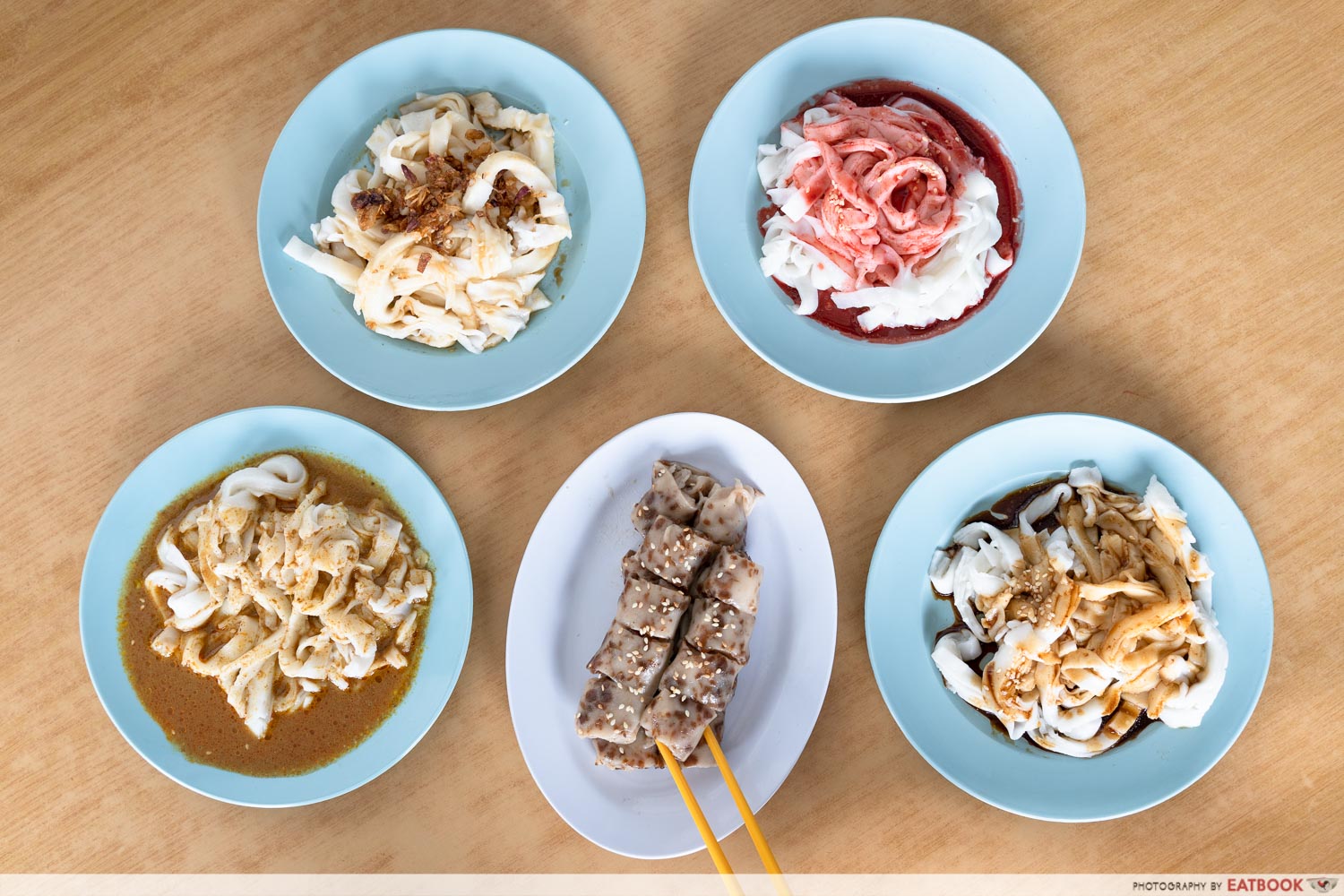 There have been so many ex-restaurant chefs starting their own Hong Kong-style CCF stalls in Singapore, you might be tired of hearing about them. Don't tire of cheong fun just yet, because just a short hop over the Causeway is G. Cheong Fun, a longstanding CCF specialist that's been around since the 1990s.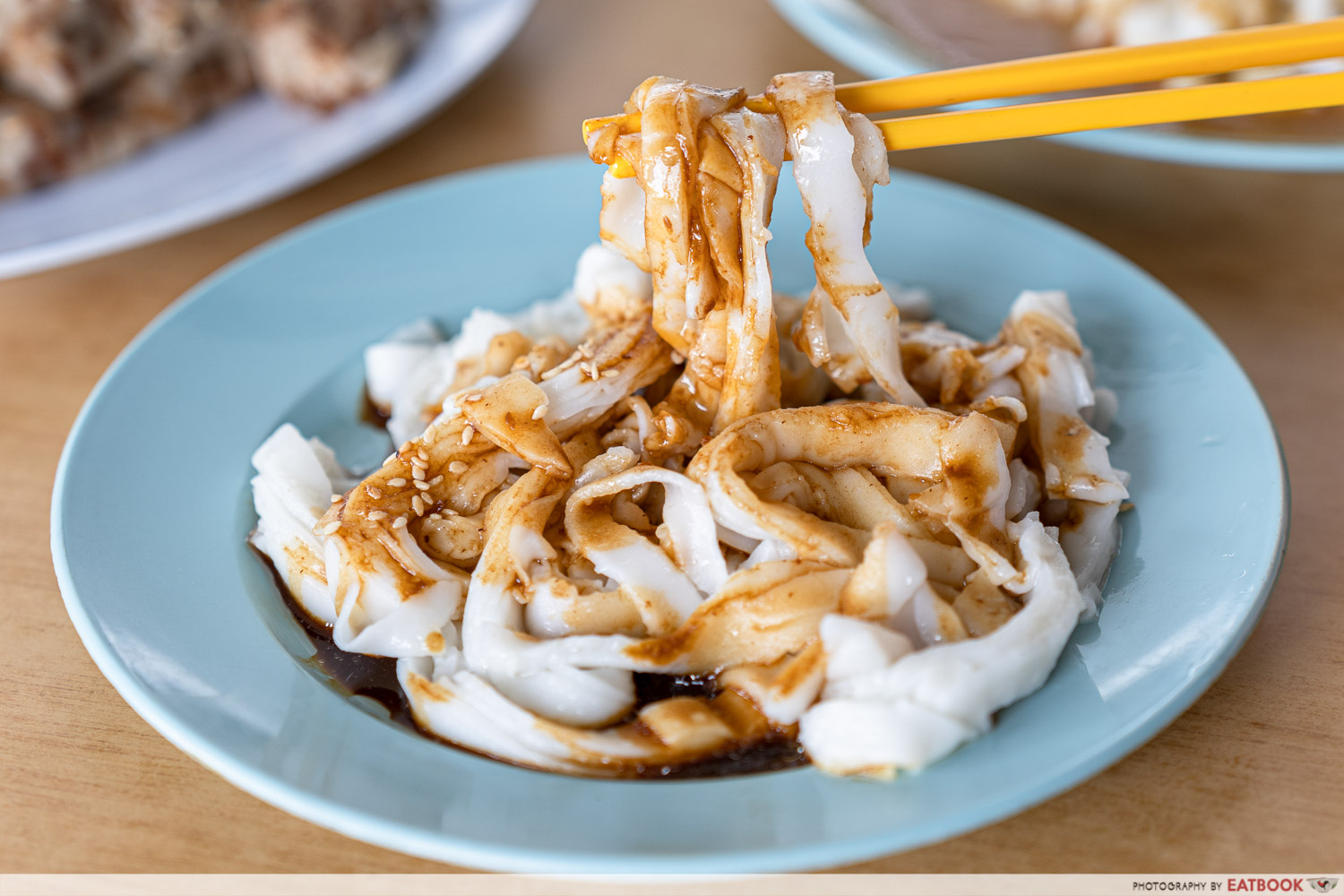 Unlike the usual CCF that we're accustomed to, which comes steaming hot, the ones at G. Cheong Fun are served slightly chilled—according to the staff, this is to prevent them from sticking together in an unappetising clump.
9 Chee Cheong Fun Stalls To Try, Including Malaysian-Style And Ex-Restaurant Chef Options
The CCF is house-made, but not on the premises. Instead, it comes from G. Cheong Fun's own factory, where they even mill the rice flour themselves! Also different is how it's cut thinly in long ribbons, more akin to kway teow.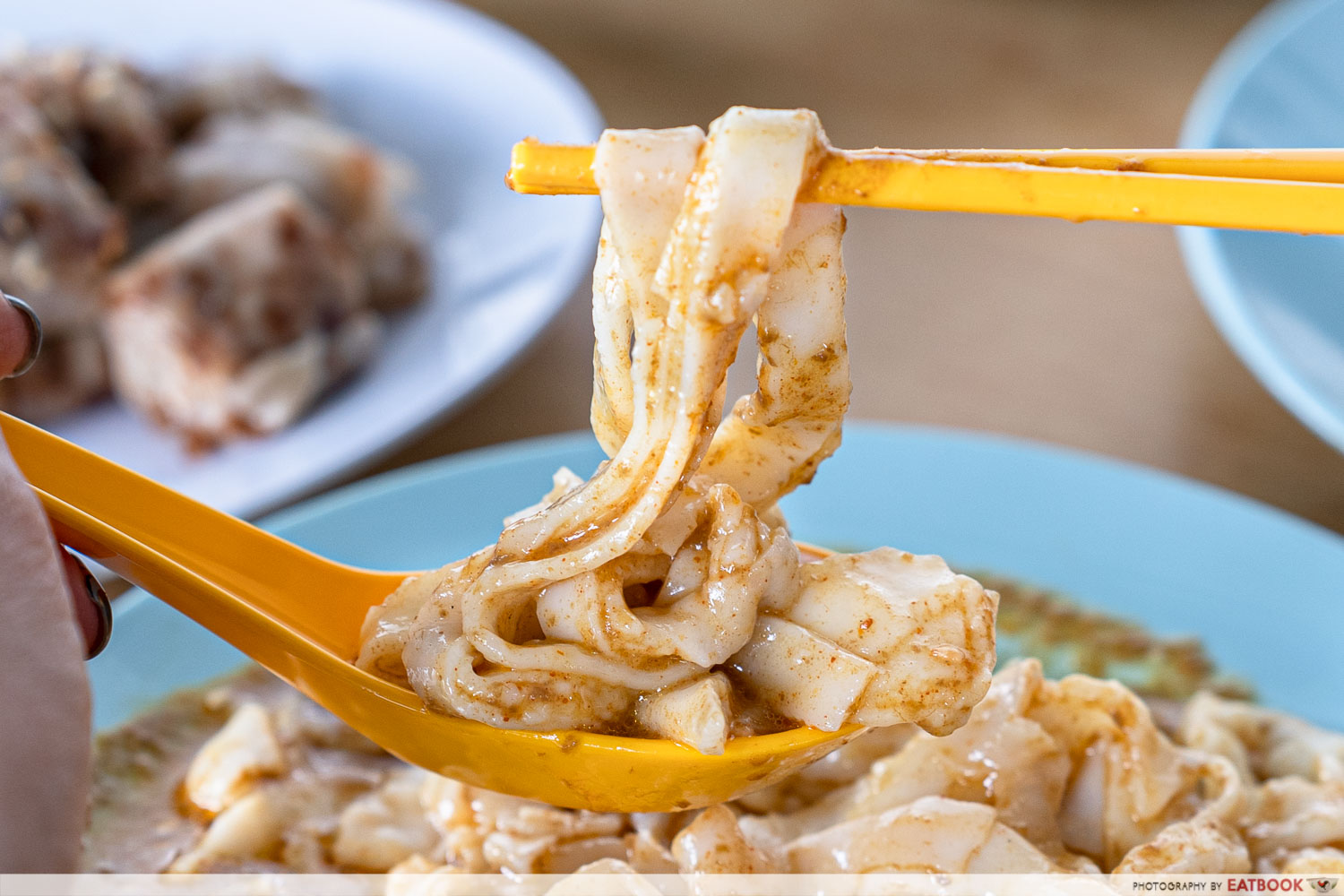 You typically get either Hong Kong-style soya sauce dressing, or the local-style red or dark-tinged sweet sauce with CCF. At G. Cheong Fun, there's the standard soya sauce, Red Sweet Sauce (RM3/~S$1), Black Sweet Sauce (RM3/~S$1), and Scallion Oil (RM3/~S$1) or Kampar Curry (RM3/~S$1) too!
The last of these features a thin, savoury curry gravy, so don't expect a lemak version!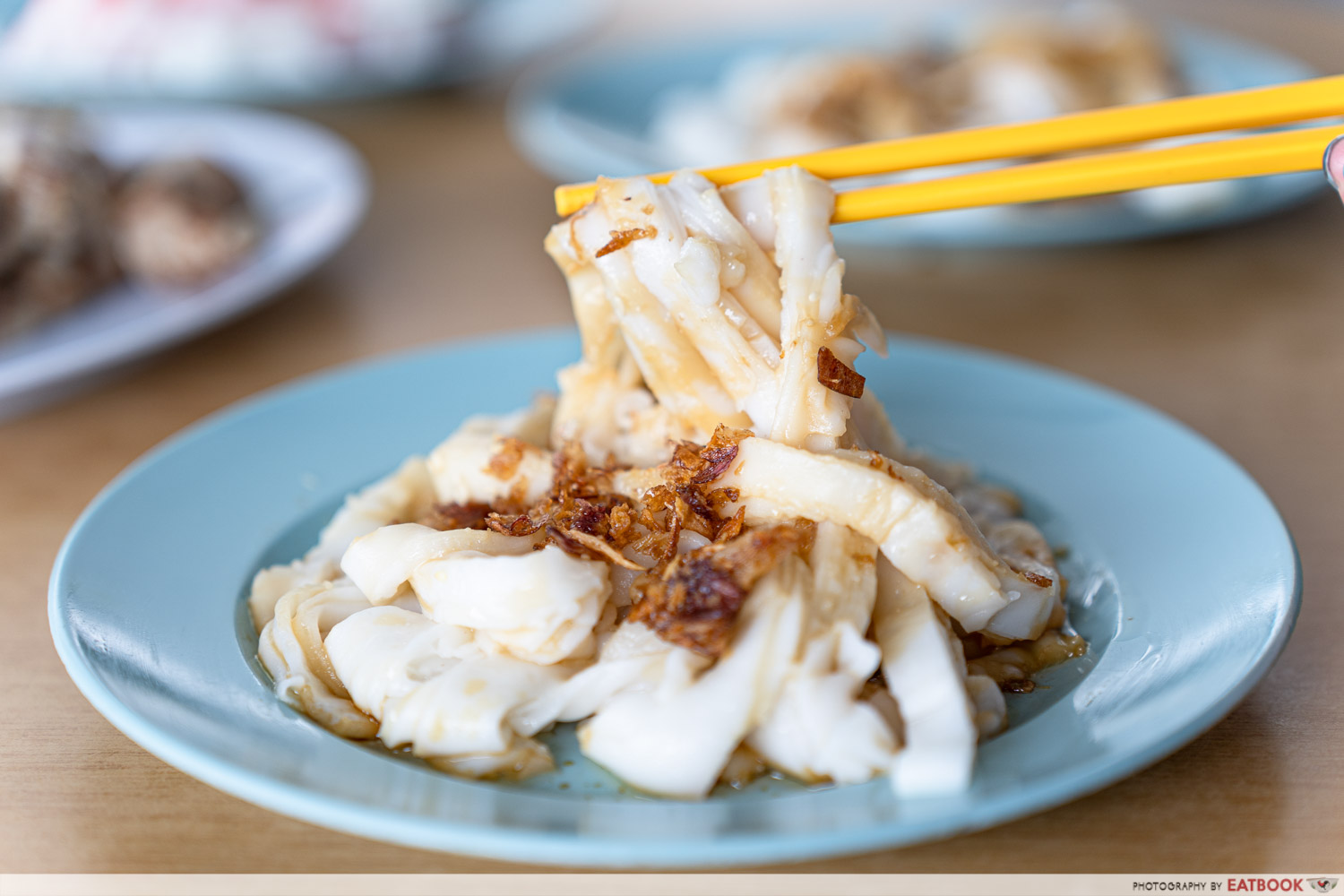 If you're not a fan of all the sauces, give the Scallion Oil CCF a try. There's a light dash of soya sauce on this for some saltiness, but most of the flavour comes from fresh-fried shallots and infused oils.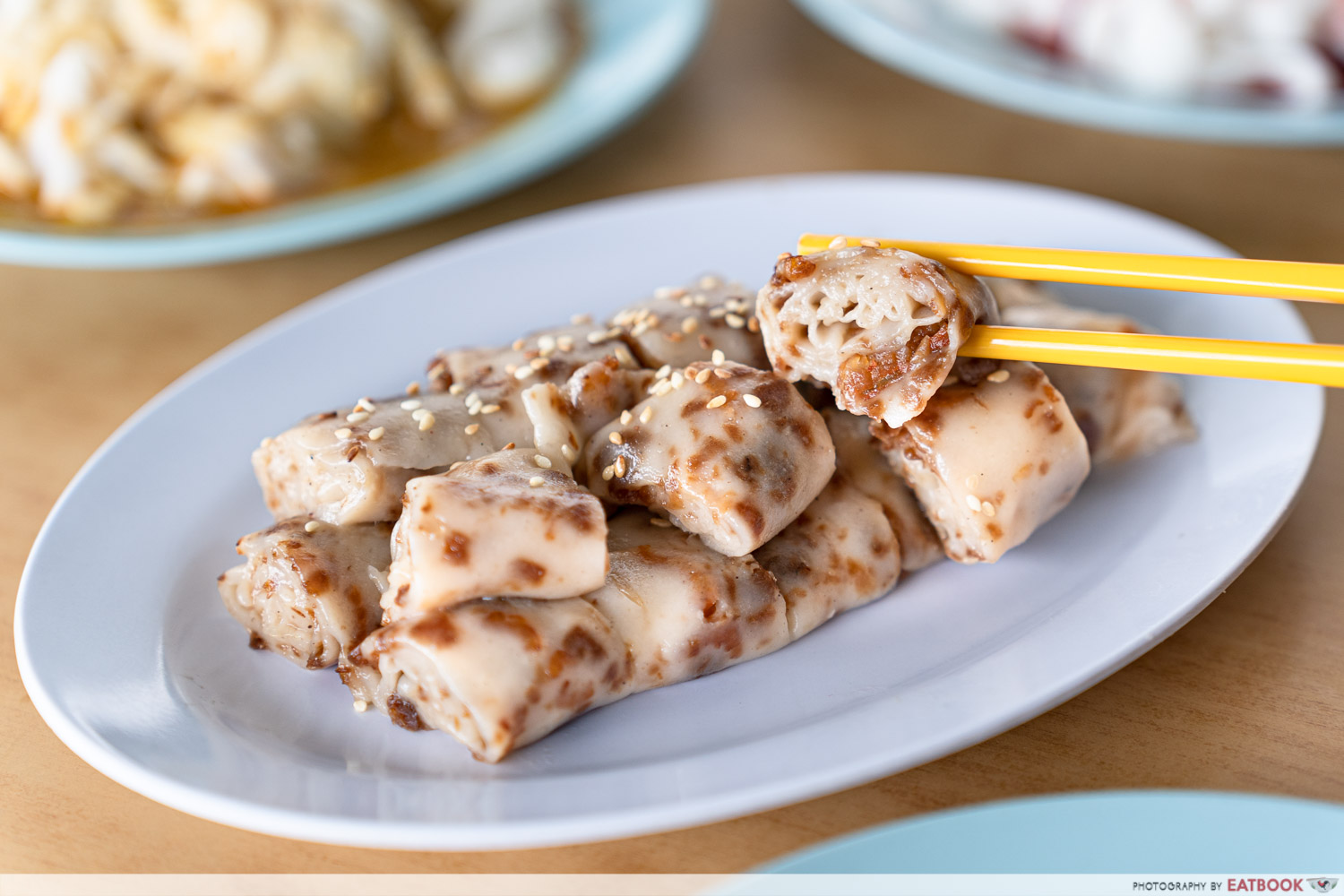 Of the lot, the most unique plate of CCF has got to be Anson (RM5.50/~S$1.80)—reminiscent of turnip cake—where preserved turnip, hei bee, and shallots are steamed into the flat rice noodles before they're rolled into the familiar long strips.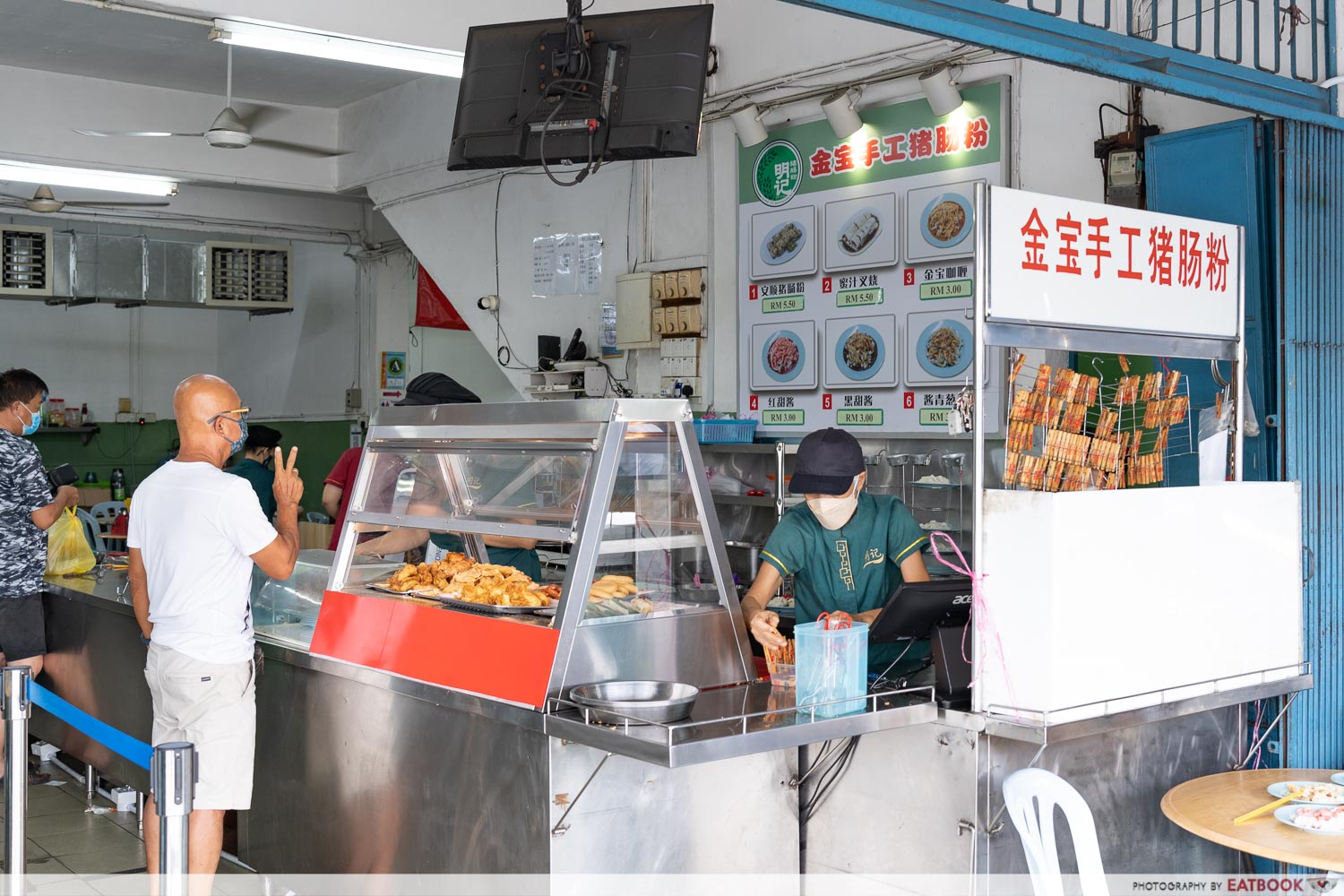 That's not all, because you can also add yong tau foo to any order of CCF here! Take your pick from the display, and they'll give it a quick fry before it's served to the table. Prices range from RM1.30/~SS0.40 to RM1.50/~S$0.50 per piece.
On the local front, check out our list of CCF stalls you can head to. There's also Wan Fen, a new CCF stall which has Wagyu CCF!
Address: 176, Jalan Pahlawan 2, Taman Ungku Tun Aminah, 81300 Skudai, Johor, Malaysia
Opening hours: Tue-Sun 6:30am to 4pm
Tel: +60 18-473 4118
G. Cheong Fun Restaurant is not a halal-certified eatery
Wan Fen Chee Cheong Fun Review: Wagyu And Lor Bak Chee Cheong Fun In East Coast
Photos taken by Brad Harrison Lee.
This was an independent visit by Eatbook.SG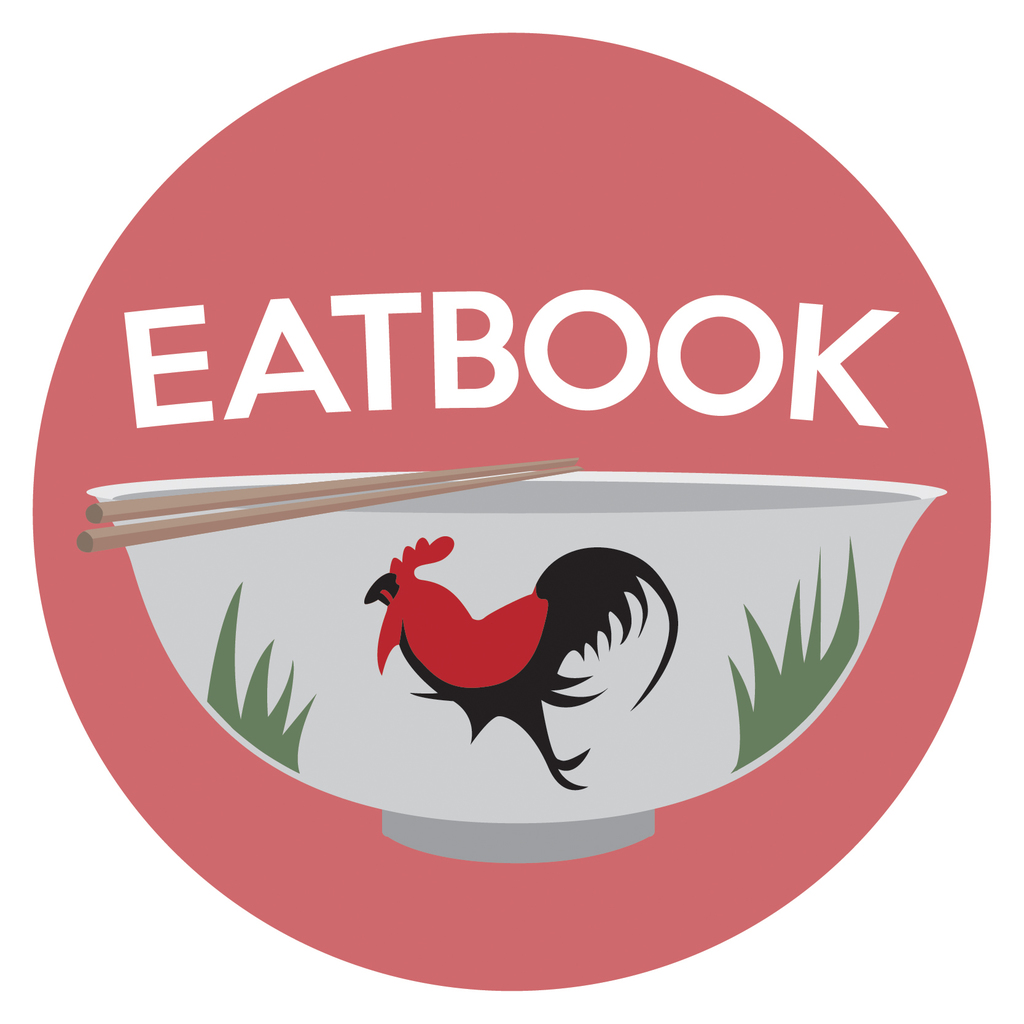 Drop us your email so you won't miss the latest news.