---
Cheap and good hawker food at Hainanese Village Food Centre
---
Also known as Lorong Ah Soo Market, Hainanese Village Food Centre is one of the many reasons that make me proud to be a Kovan kid. This hawker centre sits about a kilometre away from Kovan Market and, just like the latter, houses cheap and good food including duck rice, fried carrot cake sticks, and lor mee. When you're there, look out for these noteworthy stalls, some of which serve hawker eats at prices as low as $2.50!
---
1. Hup Huat White Carrot Cake
---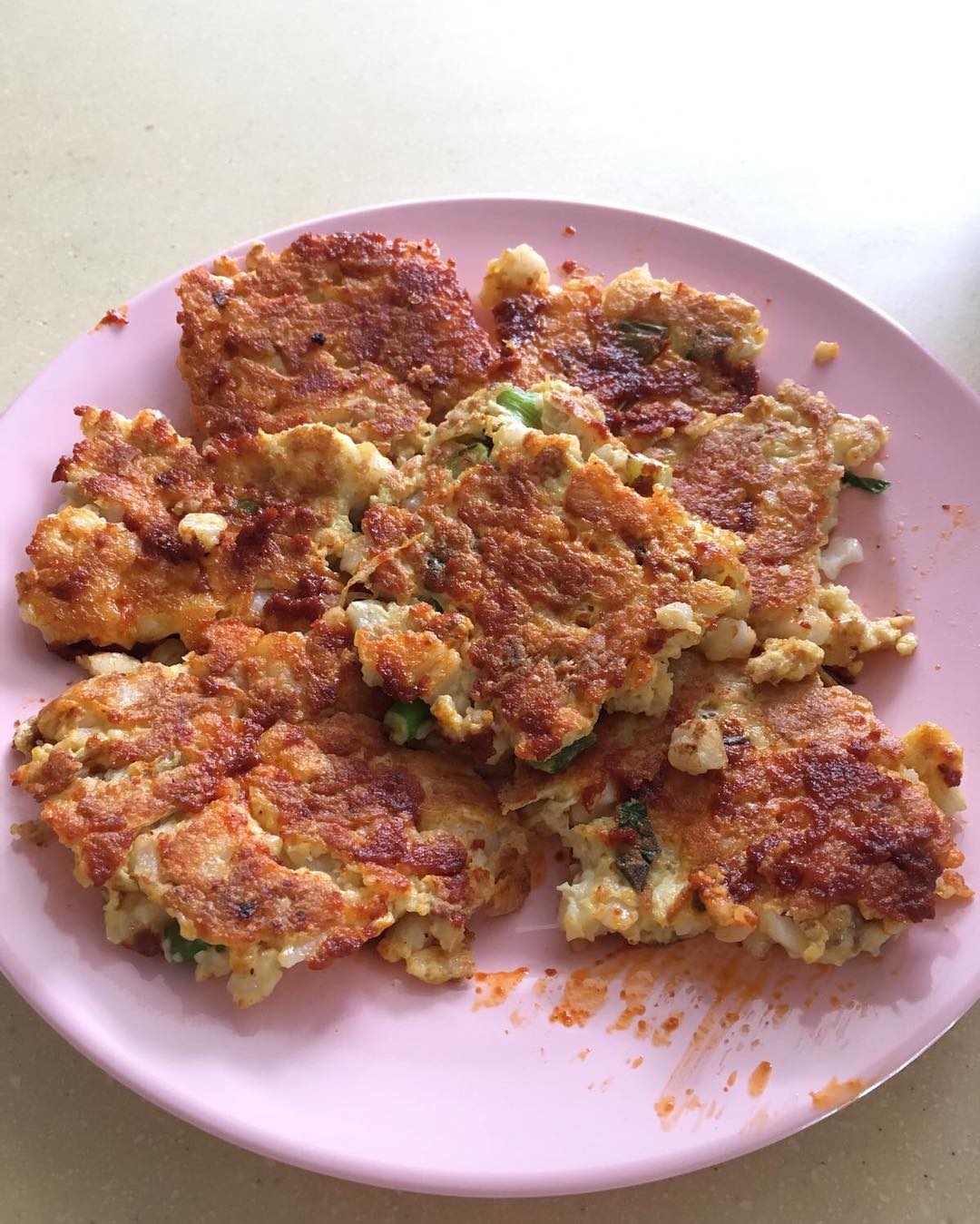 Image credit: @111.|.111
Unlike many fried carrot cake stalls that serve both black and white versions, Hup Huat White Carrot Cake offers only the latter. Comprising chye poh, radish cakes and egg, their White Carrot Cake ($3/$4) comes in squarish pieces. Besides the crispy surface that makes the carrot cake here stand out, their house-made chilli sauce is also a highlight. The sauce is spread thinly on the surface of the carrot cake, giving each bite a fiery kick!
Unit number: #02-35
Opening hours: Tue-Wed 6:30am to 12:30pm, Fri-Sun 6:30am to 12:30pm
---
2. Lorong Ah Soo Lor Mee
---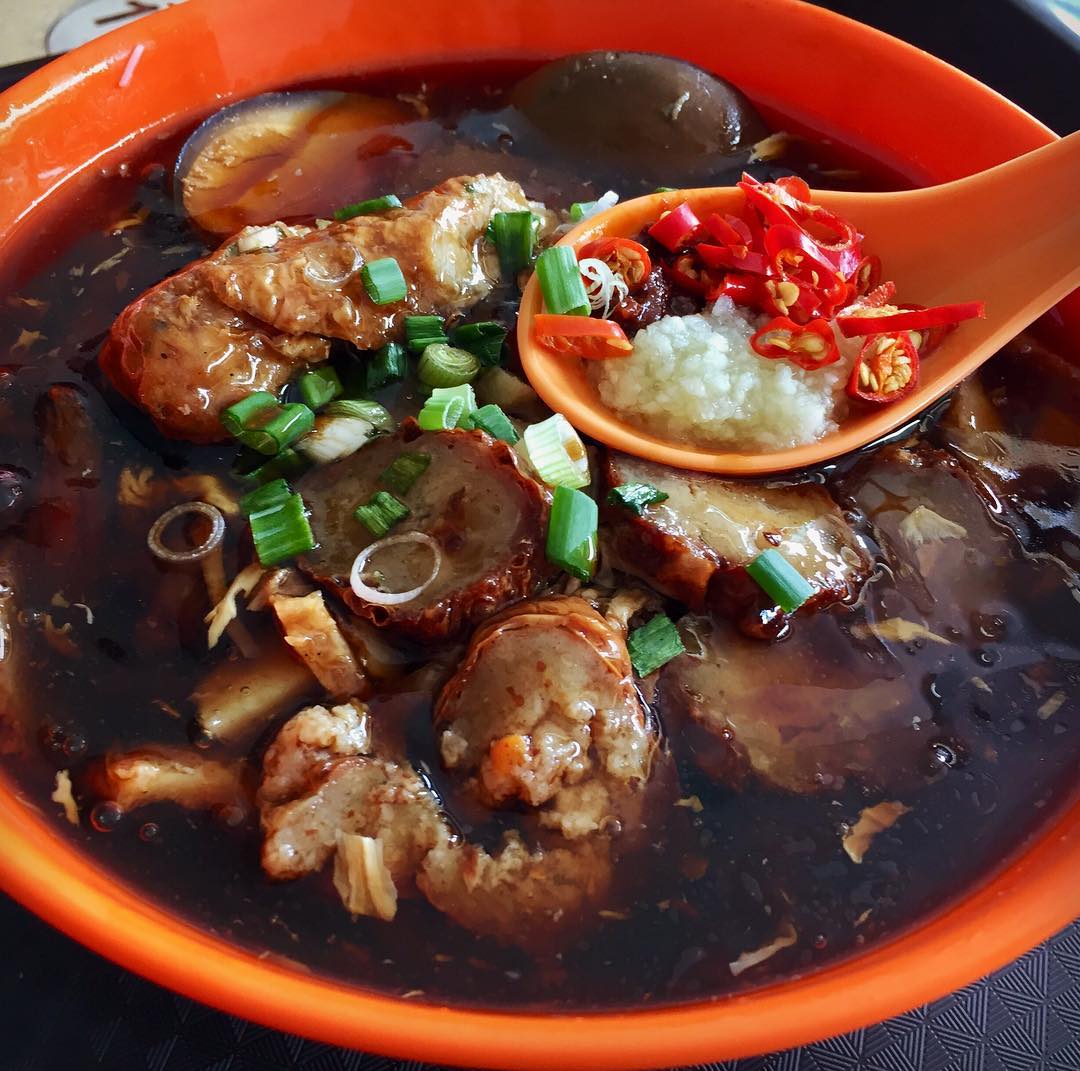 Image credit: @katsimaeda
To get your hands on Lorong Ah Soo Lor Mee's Lor Mee ($3/$3.50), be prepared to stand in line for at least 30 minutes. Besides receiving good reviews for the taste, they also draw a crowd with their generous portions. You can expect every bowl of noodles to come brimming with ngoh hiang, braised egg, fishcakes, braised pork belly, and even shredded duck meat. While the gravy is thick and flavour-packed on its own, I'll recommend adding bits of chopped chilli padi into the bowl for an additional oomph.
Unit number: #02-51
Opening hours: Tue-Sun 12pm to 3:30pm
---
3. Punggol Noodles
---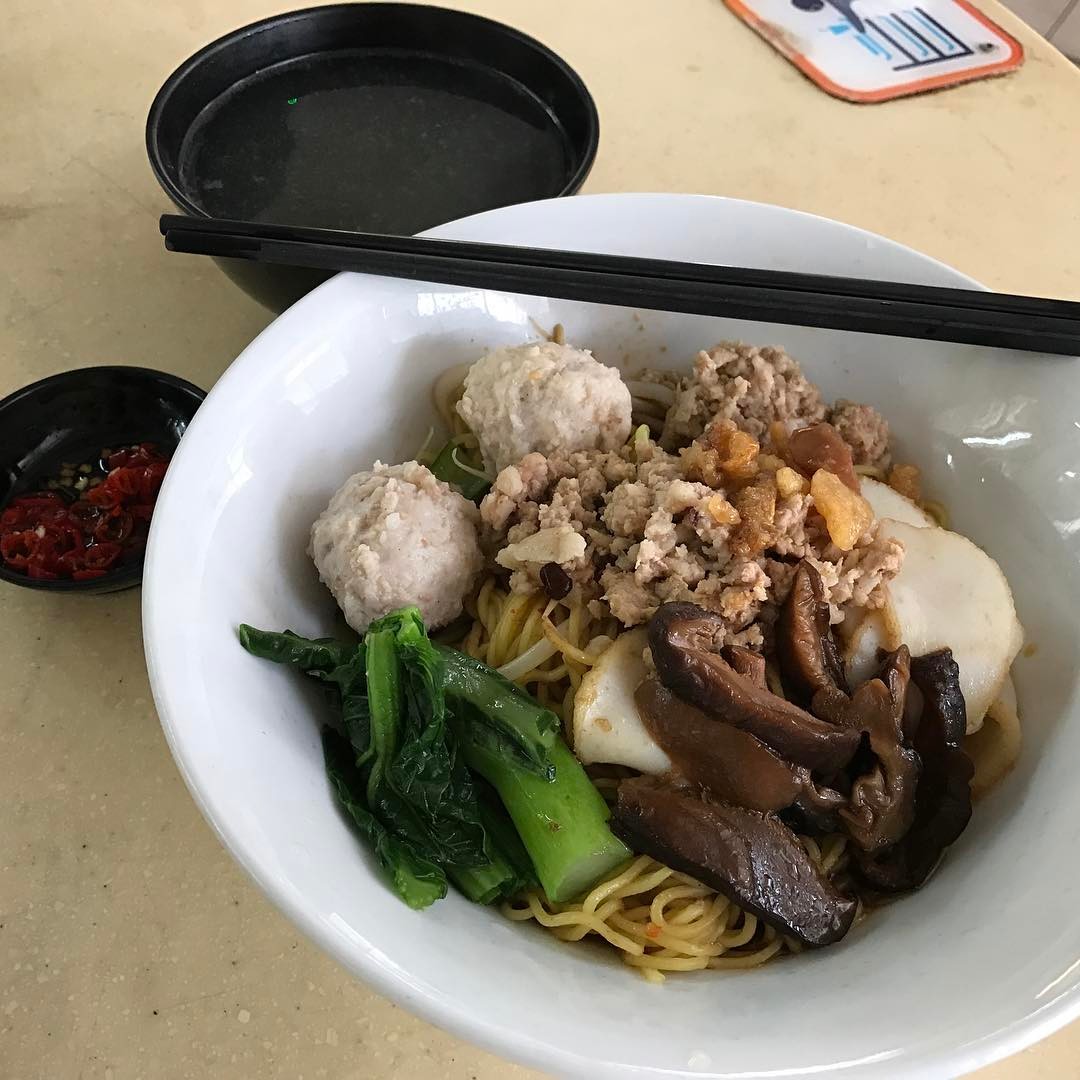 Image credit: @midorilime
For bak chor mee that offers more than just minced meat and noodles, hit up Punggol Noodles. Their Minced Meat Noodles ($3.50) comes with handmade meatballs that are tasty and bouncy. If the meatballs got you hooked, get an additional bowl of Meatball Soup ($2) that comes with an addictive garlicky broth. The best thing about this stall is that they offer free-flow fried pork lard for you to help yourself to!
Unit number: #02-24
Opening hours: Tue-Thur, Sat-Sun 7am to 1:30pm
Tel: 9722 5590
Website
---
4. Apollo Western Food
---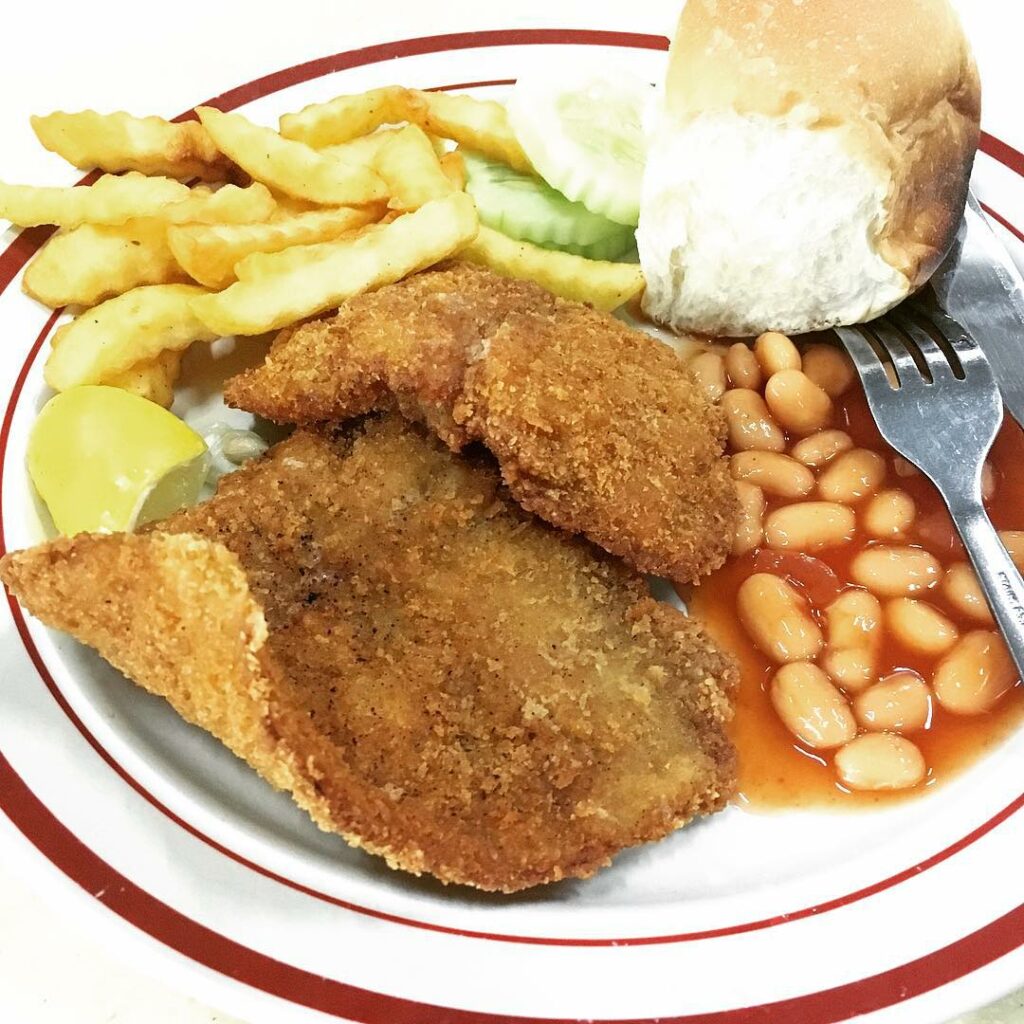 Image credit: @littlemissxh
From thick crinkle-cut fries to baked beans and cucumber slices, Apollo Western Food checks all the elements of an old-school Western food stall. Simple but satisfying, their grilled Chicken Chop ($6) is juicy on its own and complemented by light mushroom sauce. For an even more value-for-money deal, try their Fish & Chips ($5), which comes with two big pieces of nicely fried fish fillet. Those craving for more premium cuts can try their Grilled NZ Sirloin Steak ($9) or Ribeye Steak ($9.50).
Unit number: #02-32
Opening hours: Daily 11am to 10pm
---
5. Ming Fa Ya Fan
---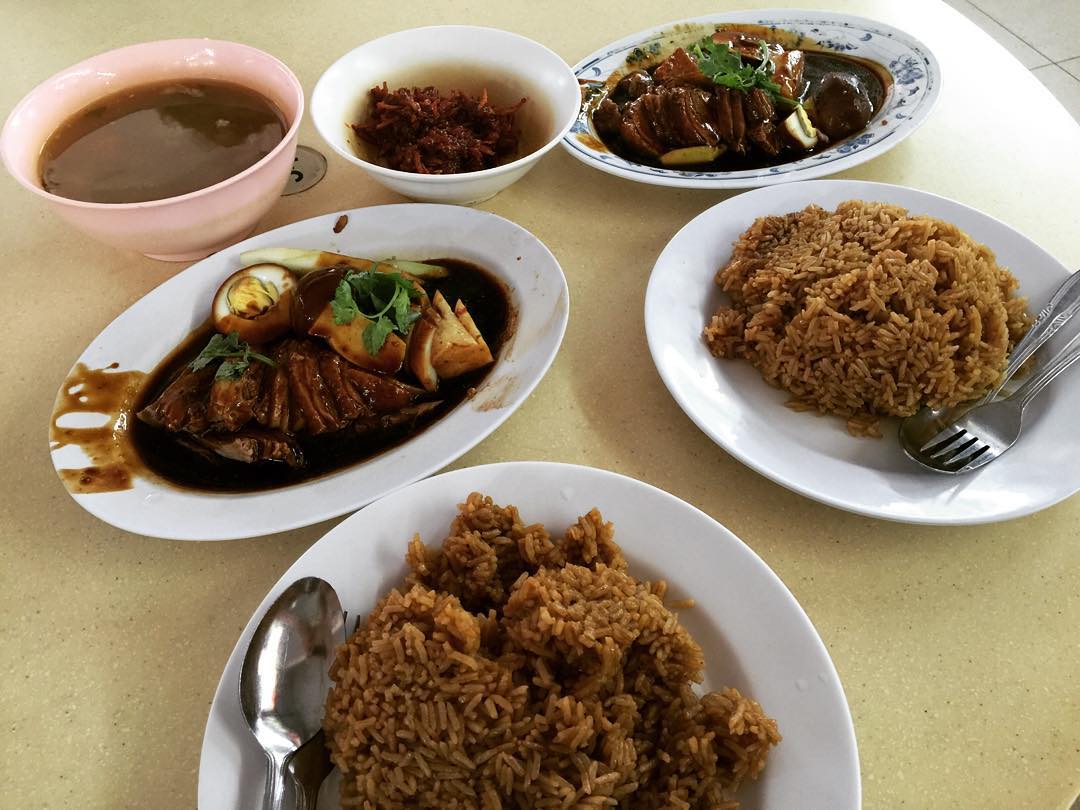 Image credit: @jasminlohzm
With just the words "Ming Fa Ya Fan" printed on a plain white background, Ming Fa Ya Fan's signboard will not be the thing that attracts your attention. What will draw you to check them out would be the unceasing long queue. Sold at $3 and $4, their duck rice comprises yam rice and lean duck meat drenched in a generous amount of dark sauce. When you're there, remember to help yourself to sambal chilli that is tossed with ikan bilis!
Unit number: #02-01
Opening hours: Mon-Sat 7am to 12pm
Tel: 8278 1251
Website
---
6. Yi Liu Xiang Nasi Lemak
---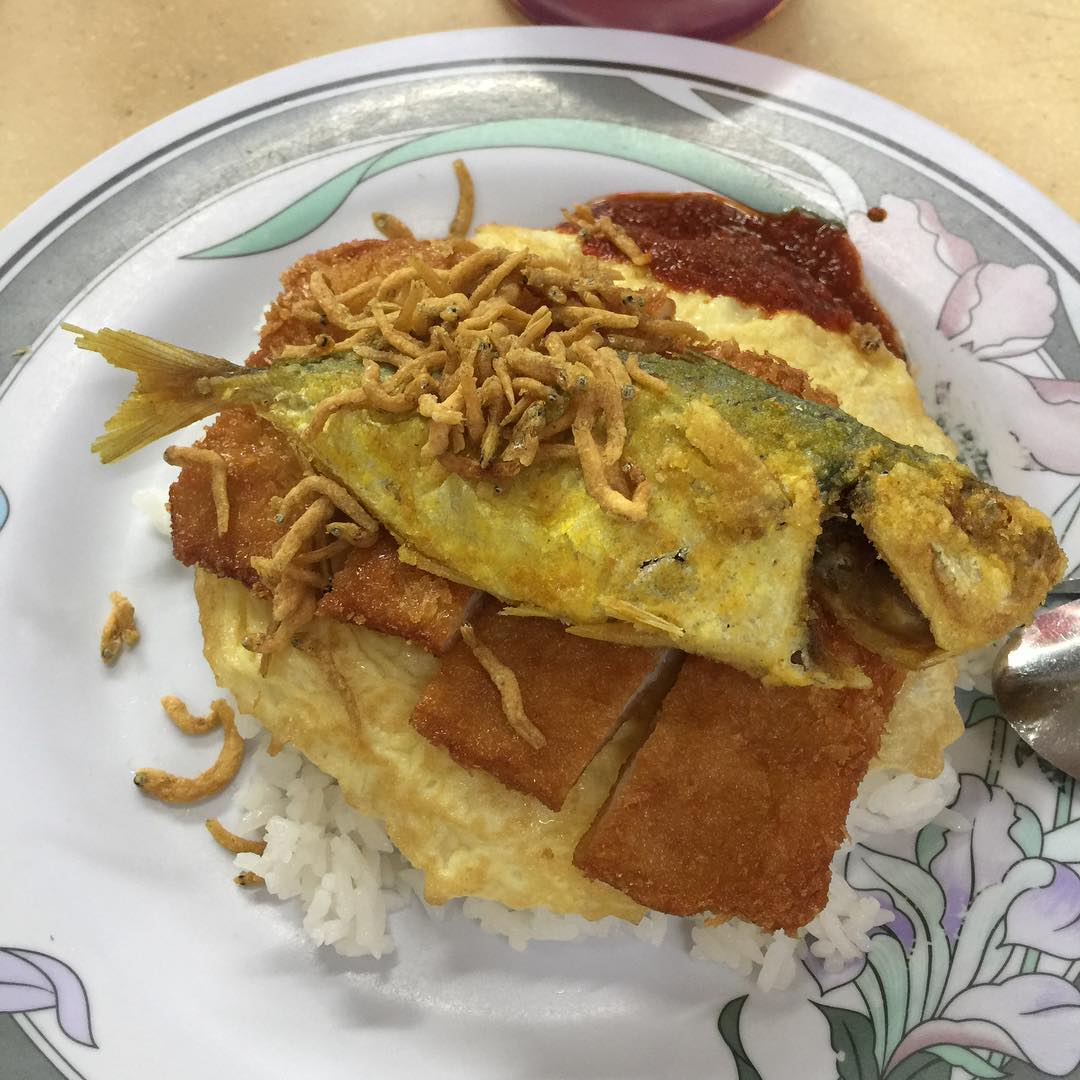 Image credit: @mizreeney
The menu at Yi Liu Xiang is straightforward, with only three nasi lemak sets – A, B, and C – available. All three sets are priced at $2.50 and come with simple ingredients such as omelette, ikan bilis, and sambal chilli. The sets differ in the main ingredient, where you can choose to get kuning fish, fish fillet, or fishcake. For a hearty meal, top up an additional $1 and you can choose two out of the three main ingredients!
Unit number: #02-30
Opening hours: Tue-Wed 6:30am to 12pm, Fri-Sun 6:30am to 12pm
---
7. Lai Xing Cooked Food
---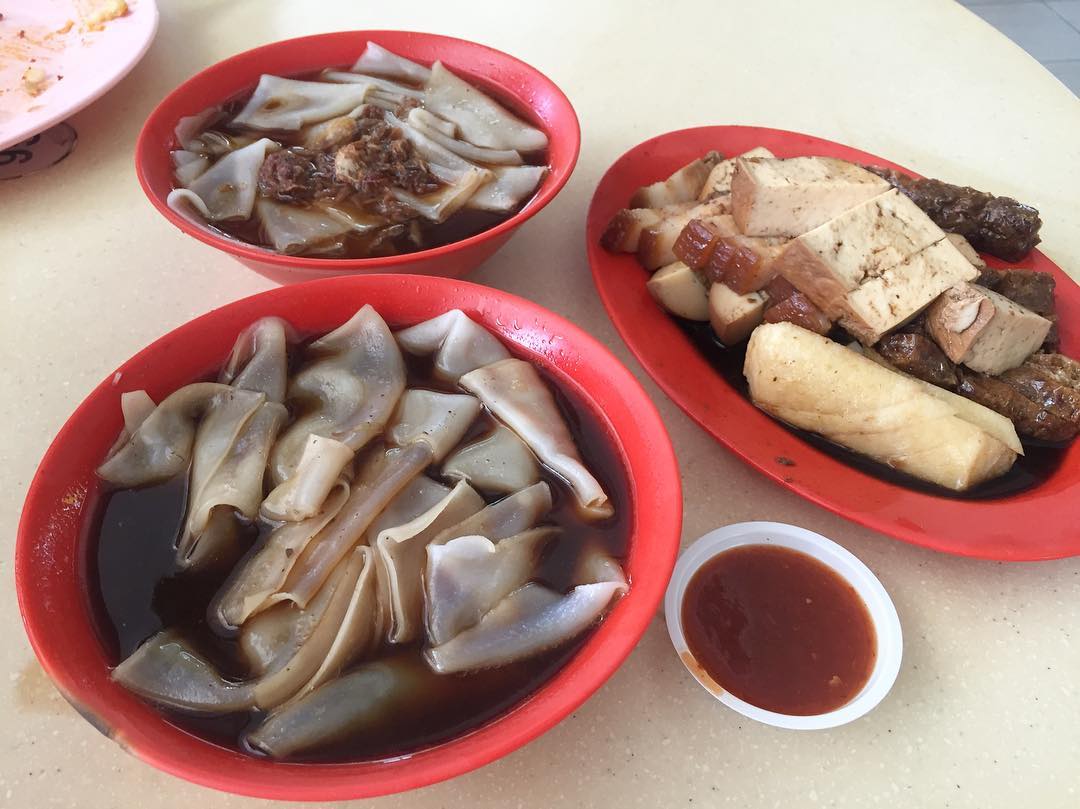 Image credit:@111.|.111
A set of Kway Chap from Lai Xing Cooked Food will set you back $2.50. Each set comes with piping hot kway, a fishcake, braised egg, tau pok, and innards. Run by an elderly lady, the stall specialises in kway chap and serves Pig's Skin ($0.50) and Pig's Stomach ($1) too. While the sauce that comes with the ingredients are flavourful on its on, you can dip the meats into their tangy chilli sauce for some heat.
Unit number: #02-09
Opening hours: Daily 6am to 2pm
---
Rise early for good food at Hainanese Village Food Centre
---
Forget about heading down to Hainanese Village Food Centre if you cannot drag yourselves out of your bed before noon. Most of the stalls here open till early afternoon but their food tends to sell out way before that, so make sure you head down early!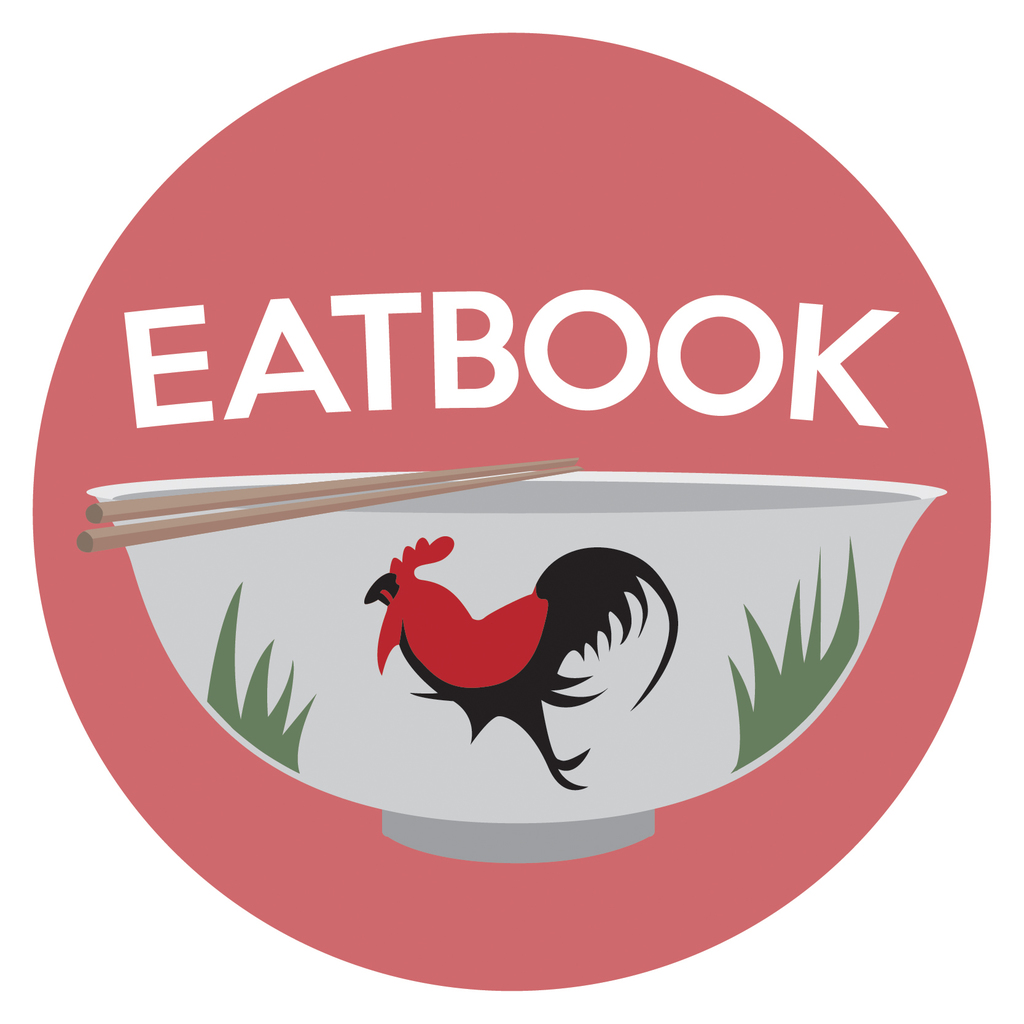 Drop us your email so you won't miss the latest news.